Every corner of the Silver State is brimming with kid-friendly attractions, whether you're looking to get your hands dirty at a children's museum in the city, let loose at a theme park or water park, or embark on an execution, family-friendly backcountry adventure in thousands of acres of state parks, wildlife sanctuaries, and wilderness areas under the shining stars in the deepest skies in the United States.
When it comes to places where the whole family can have a good time, Nevada is hard to beat.
Despite its reputation as the site of Sin City's flash and glamor, Nevada is bursting at the seams with fantastic opportunities for family vacations.
Nevada is a fantastic holiday destination for families since it combines the best of both urban and natural attractions. So, if you and your loved ones are considering where to go on vacation, allow us to present the case for Nevada.
6 Reasons Why Nevada is the Perfect Family Vacation Destination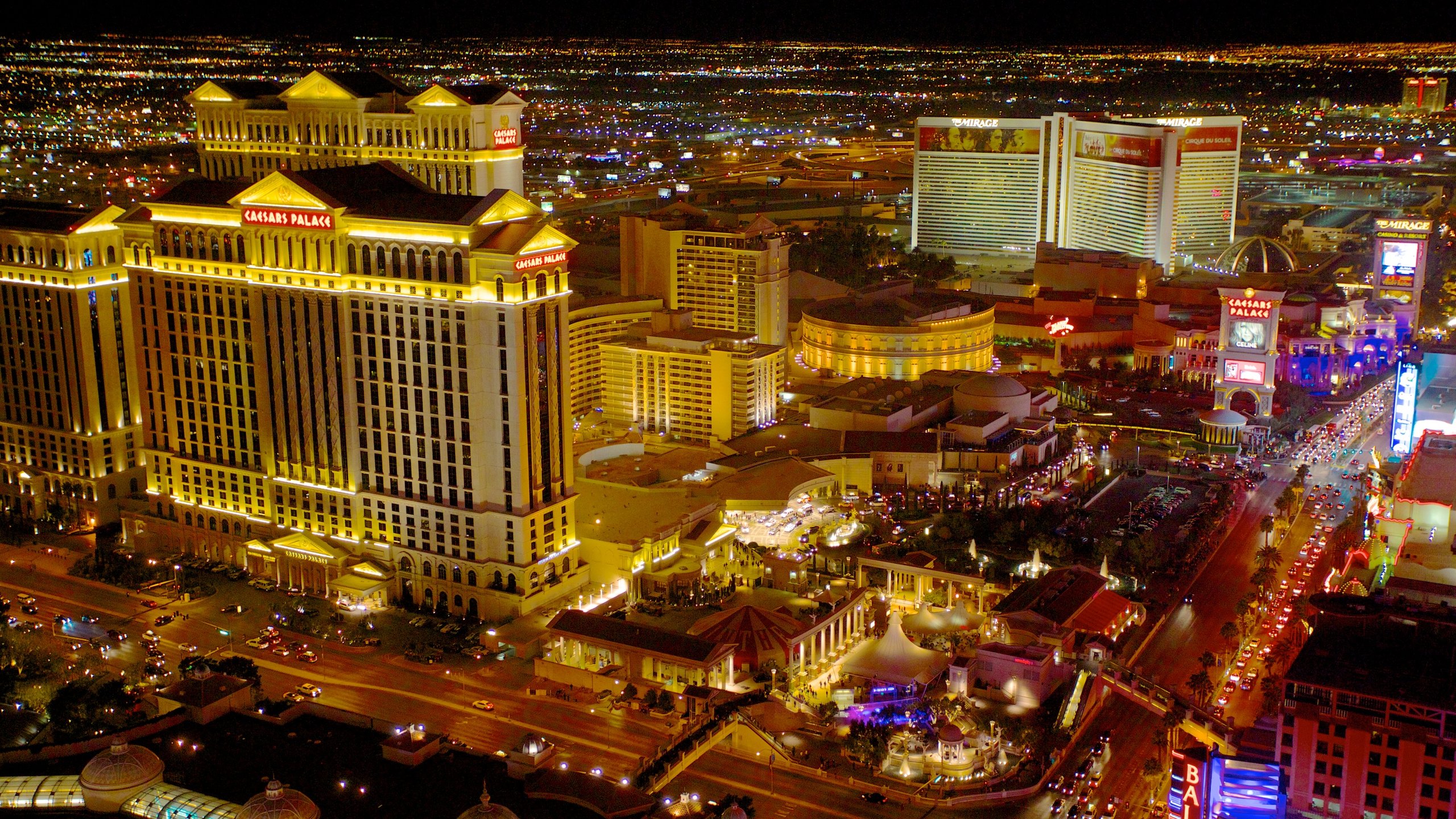 Continue reading to learn the top reasons why visiting Las Vegas and Nevada is the perfect destination for your next spectacular vacation.
The Fancy Hotels
Nevada has a lot of exciting attractions, but its hotels are also among the best in the world. Hotels in Nevada often provide an unprecedented level of luxury whether you're with family or with friends.
Most of the hotels in the region have first-rate facilities, so you can rest easy knowing that you can enjoy yourself to the fullest while you're there. The pools and spas at most Las Vegas hotels are among the city's most enticing amenities.
If you're coming to Las Vegas for the nightlife, you'll be delighted to know that even if your hotel doesn't offer any gaming facilities, they'll know where to find the greatest ones in the area. There is a vast range of accommodations in Las Vegas to suit a variety of budgets.
Red Rock Canyon
Nevada may be best known for its bright lights and wild nightlife, but its location makes it an excellent base from which to explore the surrounding desert. If you're searching for a day trip that can be completed in a car, even the Grand Canyon is just a five-hour drive away.
Red Rock Canyon is the nearest, and it's also one of Nevada's most impressive natural attractions. The canyon is majestic, towering, and, well, it is a wonderful hue of red; it is unlike any scenery we are familiar with back home.
There is a campsite next to the canyon, so if you want to get away from the hustle and bustle of the city for the night, you can just take a 20-minute trip down to Red Rock and camp up for lunch while taking in the amazing scenery spread out before you.
The Food
Some of the world's finest dining establishments may be found in Las Vegas. Nevada is the perfect destination for foodies who want to sample dishes from all around the world.
It has a plethora of restaurants serving cuisines from all over the world. If you're craving Mexican food or Italian fare, you won't go hungry throughout your trip since there are excellent restaurants serving cuisines from all over the globe.
Many well-known chefs have built restaurants in the neighborhood in recent years, giving foodies from all over the world the chance to sample dishes made famous by these chefs. In addition, many of the restaurants here are stunning, making dining out in Vegas something you just must do.
There are also plenty of excellent, kid- and parent-friendly dining options. You can thus discover fantastic restaurants that the whole family will enjoy while on vacation.
The Scene at Night
This is a major draw for Las Vegas tourists. Nonetheless, there is a good reason why Las Vegas' nightlife is so well-known.
The greatest casinos, pubs, and clubs may all be found here, but so can a lively environment where everyone is just wanting to have a good time. A night out in Las Vegas is something you should not miss if you are of legal age to do so.
Staying in Las Vegas is your best bet if you want to be close to all the action at night. You won't have to go far to enjoy a variety of nightlife alternatives since everything is so conveniently located near one another.
Nevada's abundant nightlife makes the city an ideal destination for those who want to celebrate a special event in style. Every celebration, from a birthday to a bachelorette party, can be made spectacular in Vegas.
Daytime Activities
You may make the most of your vacation by participating in some of the various daytime activities available. Many of the world's most prestigious museums, such as the Discovery Children's Museum, are remarkable. As a bonus, there are several world-class tourist attractions and renowned retail centers to explore.
This new perspective on Las Vegas and Nevada will add variety and excitement to your vacation. Those who have never been to Las Vegas before would be wise to take a guided tour so that they may experience the city's many wonderful sights and sounds.
Affordability
Nevada is well known for its high gambling costs, but the city itself is surprisingly inexpensive. The trip isn't long or costly, and there are plenty of inexpensive and family-friendly hotel rooms in Las Vegas.
If you want to arrange a cheap vacation that won't break the bank but will be an experience you'll never forget, Nevada is one of the best places to go. It's no surprise that so many people visit this landmark; it's the kind of vacation that inspires repeat visits. Perhaps it's a once-in-a-lifetime opportunity, but not because of the price.
When's the Best Time to Visit Nevada With Kids?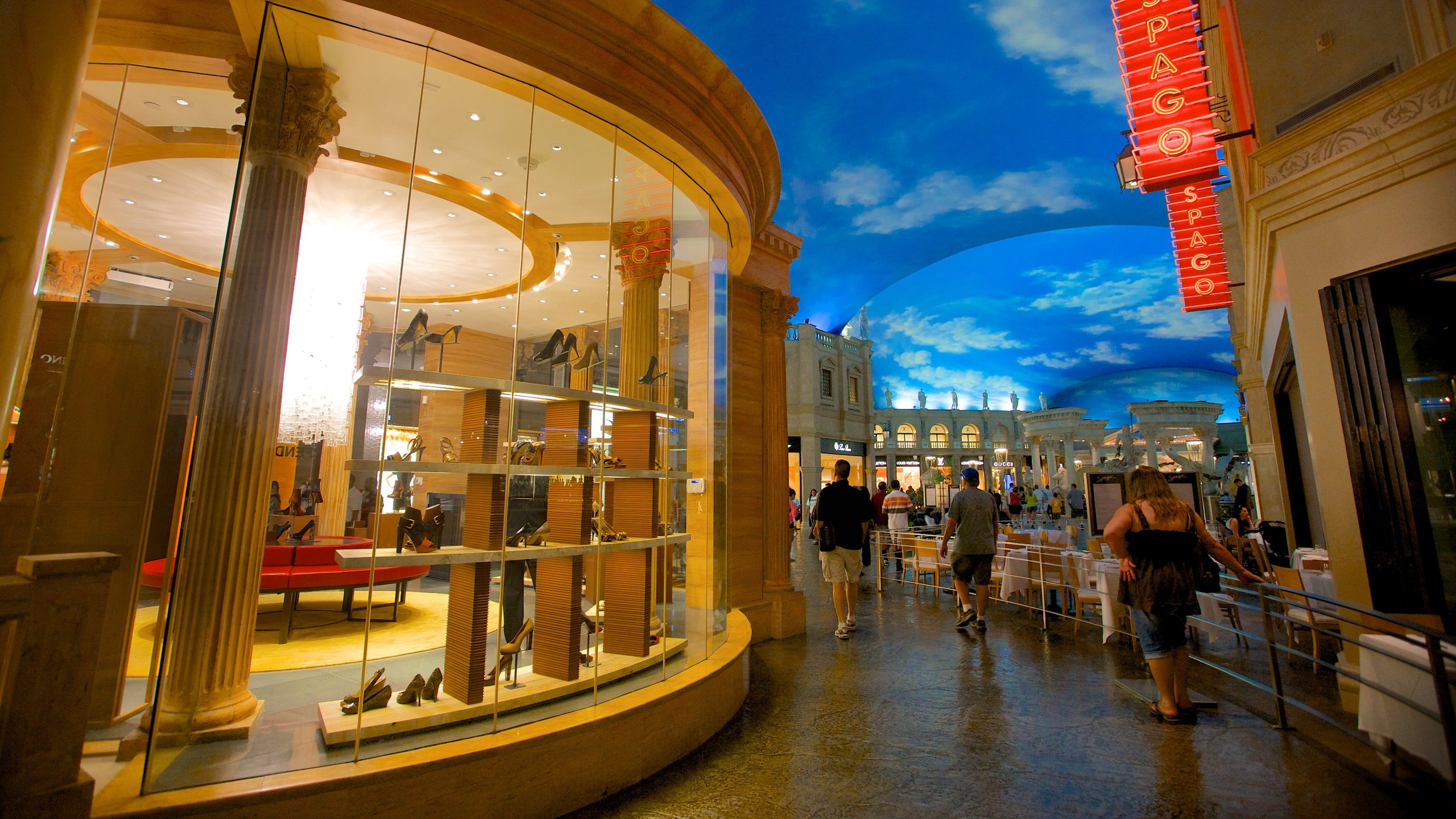 The months of March and April, in both the spring and fall, are ideal for vacationing in Nevada. Due to the state's mostly desert landscape, both summer and winter temperatures tend to be rather high. The months of March and April are perfect for sightseeing and outdoor activities. Tahoe Lake and Lamoille Canyon are at their most beautiful in the spring. The environment is quite stunning when it is carpeted with blooming wildflowers and lush greenery.
In the summer, Nevada's temperature soars to uncomfortable levels, making outdoor activities unpleasant unless your intended itinerary includes visits to the state's many air-conditioned casinos. Temperatures of up to 50 degrees Celsius are normal, and the dry climate might have a detrimental effect on your health. It's no secret that the air in Nevada, one of the driest places in the country, isn't kind to your skin or lungs. Despite the bleakness of the winters, the city's Christmas and New Year's events bring in many visitors. After these events have concluded, prices usually decrease, making it a fantastic opportunity to profit from the nice weather, provided that you remember to remain hydrated.
What's the Weather in Nevada Across the Year?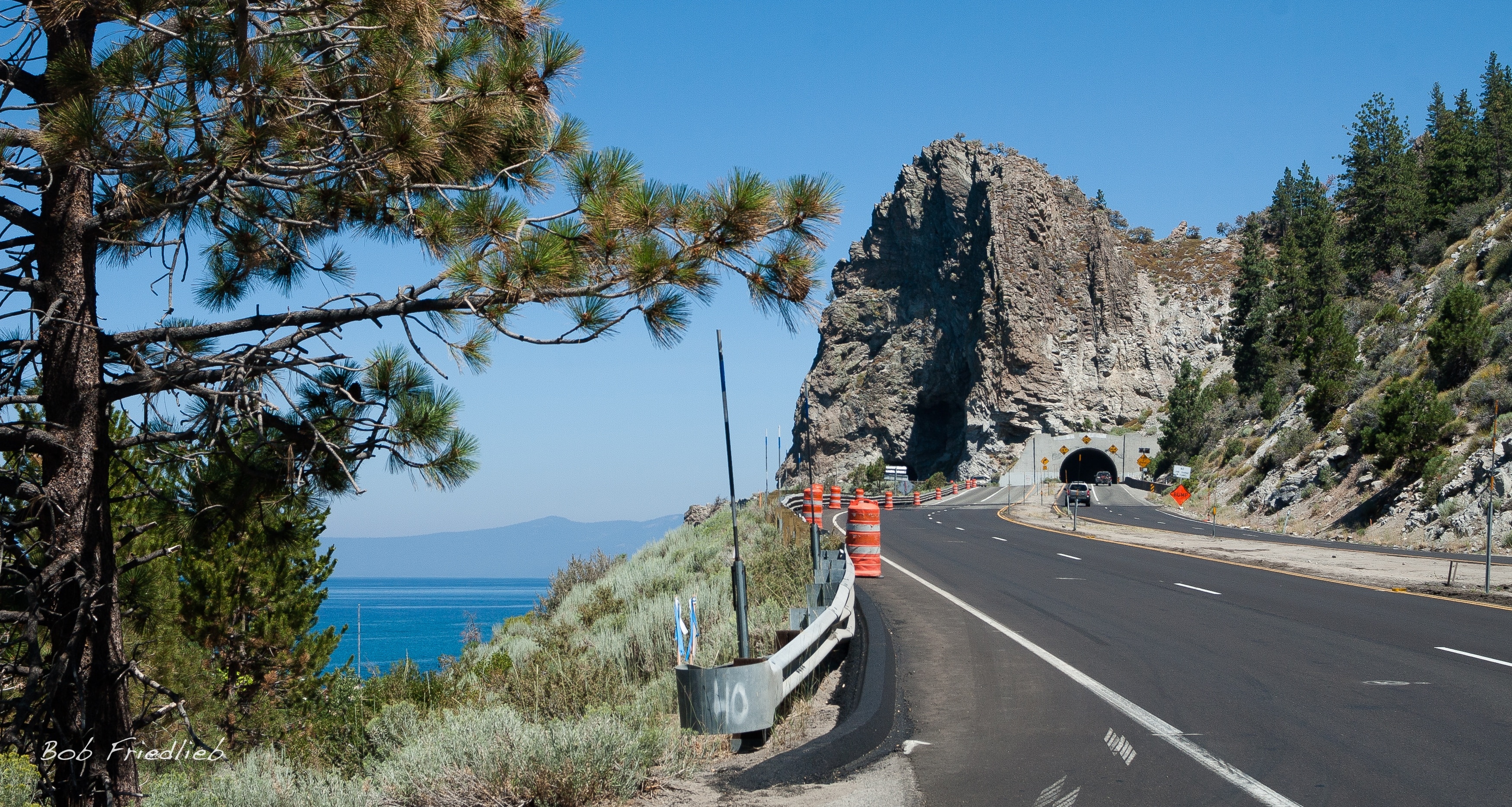 Arid and semi-arid climates may be found in different parts of Nevada, the driest state in the United States. The summers are unbearably hot and the winters are chilly; therefore, the milder spring and fall months are the ideal and most popular times to visit Nevada. It may be as hot as 125 degrees Fahrenheit in the summer, and as cold as -50 degrees Fahrenheit at night. However, these are just the record highs; on average, Nevada is far cooler than this. Even though it's usually bone-dry, summertime thunderstorms are not unheard of.
Nevada has hot, humid summers, cold, snowy winters, gusty winds, and intermittent cloud cover all year round. It rarely drops below 10 degrees or rises over 98 degrees Fahrenheit throughout the year, averaging a comfortable 27 degrees.
The annual snowfall in Nevada is, on average, 22 inches. On average, snowfall in the United States is around 28 inches per year.
In Nevada, you can expect an average of 250 sunny days every year. On average, 40 days a year, Nevada experiences some kind of precipitation.
What's the Perfect Length of Time to Spend in Nevada?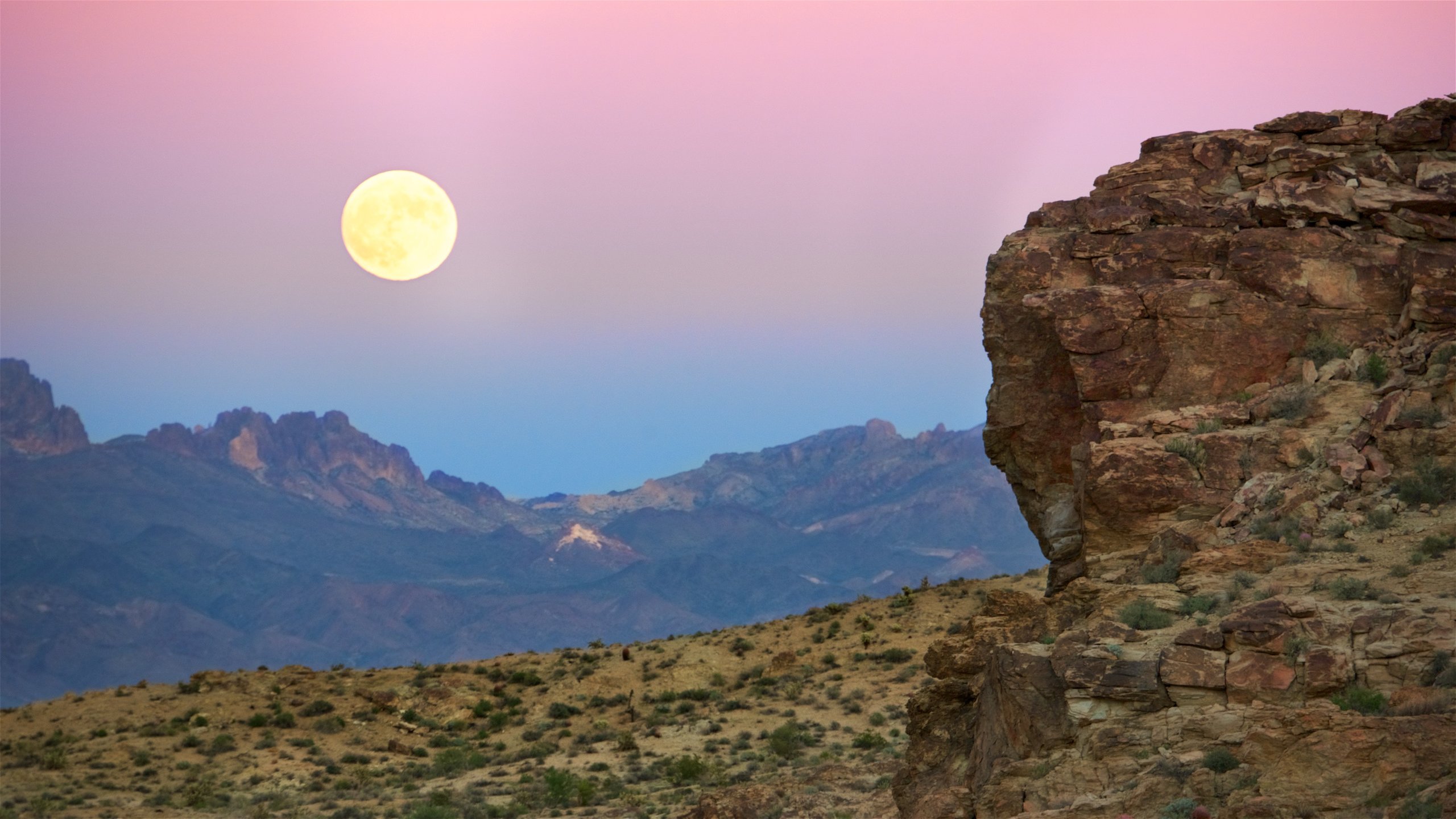 Ten days in Nevada are enough time to experience the city's best attractions, try your luck at the casinos, and let loose at night on the town's club/pool scene. You'll be ready to return to everyday life after a long weekend in Nevada.
The Best Things to Do With Kids in Nevada
The Great Basin National Park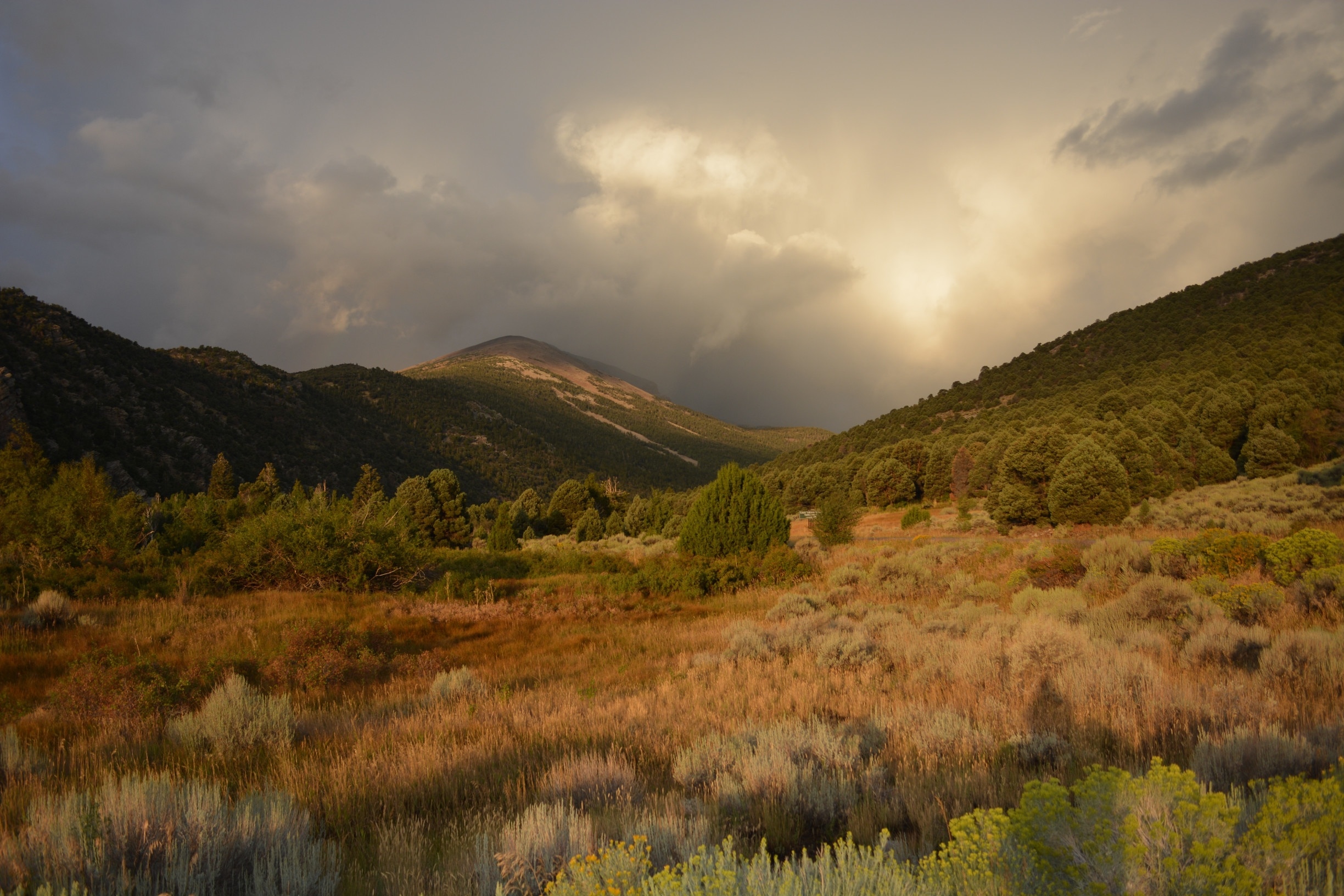 If you're looking for a family-friendly destination in Nevada, and you also happen to be a fan of the great outdoors, then you should put a visit to Great Basin at the top of your list. The park is ideal for anyone seeking a quiet place to reconnect with nature because of its isolation and lack of visitors. There aren't any posh resorts for families, but there are plenty of open campsites with great stargazing.
If you have kids aged 3 and above, a visit to Great Basin will be an unforgettable adventure.
Visit Lake Mead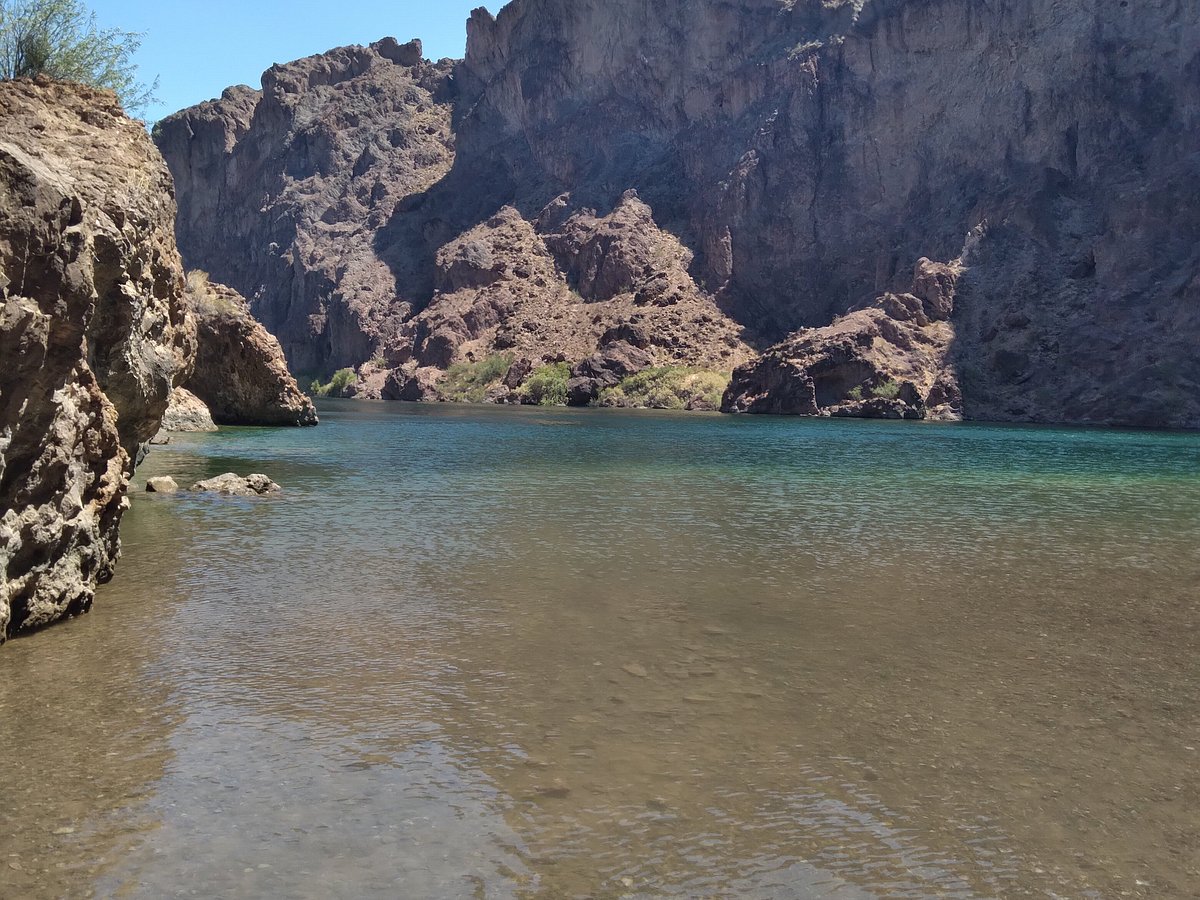 Lake Mead National State Park is one of the most visited places in Nevada and a favorite destination for water sports enthusiasts due to the presence of both Lake Mead and Lake Mohave. The lakes provide a year-round oasis for water sports, as well as picturesque drives and tree-shaded picnic areas. In addition, the visitor center offers free copies of the Lake Mead Junior Ranger Guidebook, which has tasks youngsters may complete receiving a Junior Ranger badge.
Tour of the Lake Tahoe
This Lake Tahoe excursion is a treat for anybody with an appreciation for nature or an eye for photography. The trip will take you to a variety of scenic spots around Lake Tahoe, from glaciers to waterfalls.
Also, we can attest that these locations are ideal for Instagram-obsessed preteens and teens. Salmon flows and bears may also be seen. This amazing sightseeing trip, perfect for the whole family, also provides a wealth of interesting background on the history and geology of the area.
A tour of Lake Tahoe is a fantastic outdoor activity for kids over the age of six.
Take a Trip to Carson City, Nevada's State Capital
Throughout the year, Carson City, Nevada's capital, hosts a variety of activities aimed at providing families with a wide variety of tourist attractions to choose from. The Children's Museum of Northern Nevada was a hit with my children. Learn about the state's past via interactive exhibits that encourage creative play.
Visiting the Nevada State Railroad Museum in Carson City is a must for families with kids. About ten miles north of here lies Washoe Lake State Park. Hiking, horseback riding, and water activities are popular family pastimes there.
You can find Carson Valley, Nevada's hidden gem and a family-friendly destination, just south of Carson City.
The Northern Nevada Railroad Museum
Explore the past with a visit to the Nevada Northern Railway Museum. This museum is an excellent representation of American history, with its steam trains and displays that have been meticulously maintained throughout the years. In addition, this living museum offers thrilling seasonal train rides with themes like The Polar Express and Haunted Ghost Trains. Each journey lasts for 90 minutes. This museum is one of the best local options in Nevada for kids, although it gets little recognition for how great it is. Children of all ages will enjoy themselves tremendously at the Nevada Northern Railway Museum.
Shark Reef Aquarium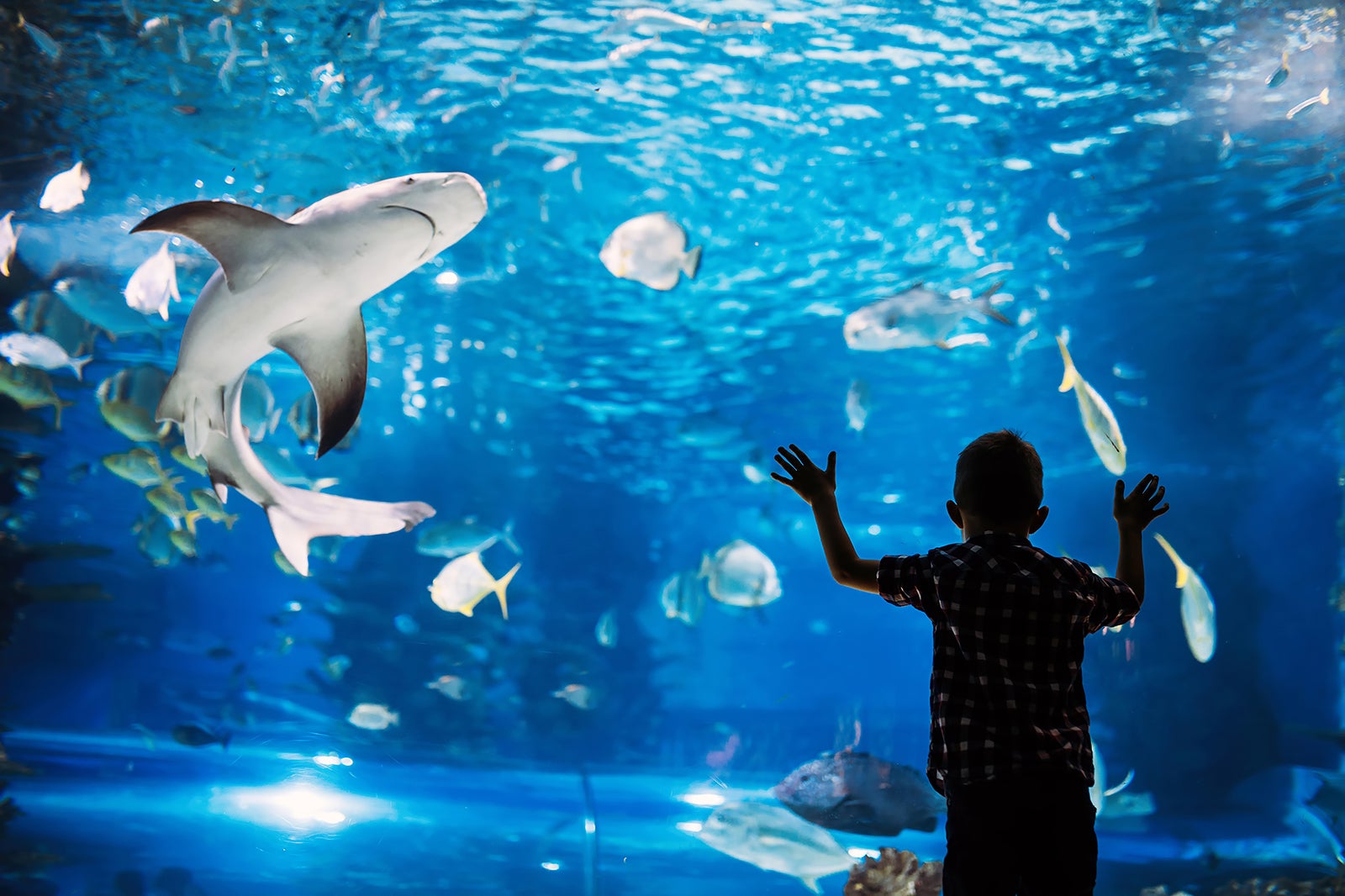 The Shark Reef Aquarium in Mandalay Bay takes visitors on breathtaking underwater excursions of 14 different shark habitats, including a shipwreck where they can see sharks and other marine life from every angle. Experiential activities include the Touch Pool, where you may plunge your hands into the water and feel rays, sharks, or fairy shrimp, to mention a few of the aquatic species that cycle through this exhibit.
The Ghost Towns
Many Nevada villages were abandoned during the state's silver and gold rushes, but their stories live on in the form of hauntingly beautiful ghost towns.
Taking kids, particularly teenagers, to a ghost town is a great way to teach them something and give them a good time. Tonopah is one of many options, and it's great for families because of the mining park, which they can explore together.
The Mizpah Hotel, which is supposed to be haunted, and the Clown Motel, which is known as the scariest motel due to its clown motif and the neighboring cemetery, are both great places to take your children if they appreciate ghostly legends and a good scare.
Belmont is another well-known Nevada ghost town where you can see historic structures and mines that date back more than a century.
The old streets and homes are just part of the experience; the lack of modern conveniences like power, petrol stations, and stores only adds to the impression that you've walked into another century.
The Best Family Hotels & Resorts in Nevada
The Four Seasons Luxury Resort
Located in the Mandalay Bay Tower, the Four Seasons Hotel provides luxurious accommodations and a world-class experience for its guests. Room amenities include coffee makers, LED televisions, windows overlooking the mountains or the Las Vegas skyline, and marble bathrooms stocked with toiletries from L'Occitane. Pets are welcome for a charge, and the roomy family suites may accommodate up to four people and three children.
If you want to go to the adjacent Bali Hai Golf Course or the Mandalay Bay Resort & Casino, the hotel provides babysitting services for an additional cost. There is no cost for the children's buffet, children's meals, drinks, special diets, carriages, or games.
Henderson, Nevada's Green Valley Ranch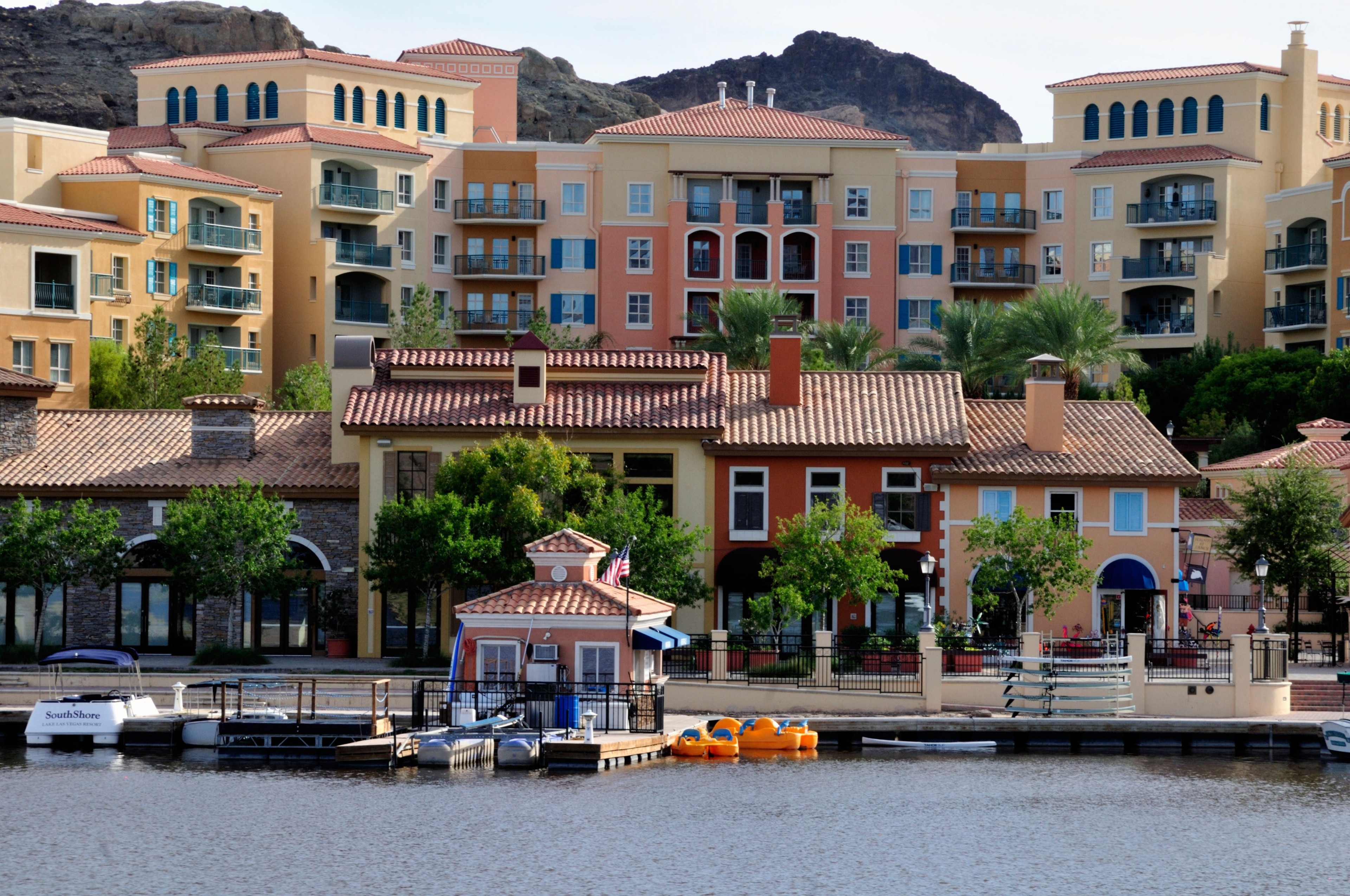 Residents in Henderson might think about checking into Green Valley Ranch, a luxurious resort with a Mediterranean flavor. This resort has won a slew of awards, and for good reason: it offers the highest standard of luxury in every respect. The pools, sundecks, sand-bottom pools, and spa services are all great for families.
The Palazzo, The Venetian
In classic Las Vegas fashion, this five-star resort has an eco-friendly pool and fitness center, as well as a high-tech hotel and full-service wellness and spa club. Relax in luxurious rooms complete with a separate living space. You may watch your favorite programs on the 19-inch TV in the bathroom as you relax in the tub. Only certain types of suites are available, and they are perfect for families with kids. There is an additional fee for the babysitting services.
Try your luck at the casinos, swim in one of the 10 outdoor pools, or play a game of racquetball at one of the resort's clubs. Over 150 unique shops selling global wares and 14 eateries offering global fare await your discovery. The Cocktail Bar is the perfect place to unwind at the end of the day. Health and wellness services, such as visits to the spa or the salon and consultations with a trainer and a nutritionist, are also available to you.
Sparks, Nevada's Nugget Casino Resort
Guests at the Nugget Casino Resort in Sparks, Nevada, may take in panoramic vistas of the Sierra Nevada Mountains and the city of Reno. Numerous family-friendly events are spread out throughout the year, and the on-site star showroom often hosts a wide variety of famous faces.
The Hyatt Regency's Luxurious Spa and Casino
There's no better place to stay in Lake Tahoe than at the Hyatt Regency's luxurious spa and casino. Just five minutes from Lake Tahoe, this resort offers first-rate accommodations. Up to seven people may stay comfortably in the room's air conditioning and spacey furnishings.
Three restaurants are serving up delicious American cuisine every day, as well as six bars to unwind in. In certain cases, the accommodation fee will already include breakfast for two people every morning. The resort has the right to restrict access to some rooms designated as pet-friendly. S'mores kits for the kids, shuttle service, use of the beach and pool, a $5 match play ticket to use in the casino, use of the fitness facility, and use of the business center are all part of the resort's all-inclusive pricing. For an additional price, guests may take advantage of the hotel's babysitting service, water sports facilities, laundry facilities, and kids' club.
Edgewood Tahoe Spa Resort
This beachside resort caters to families and provides them with a variety of luxurious facilities, such as breathtaking views of Lake Tahoe from the resort's restaurants and outdoor pool. The spacious luxury rooms with private baths are perfect for a family of four. A balcony and a spa tub are available to guests as well.
Skiing, golfing, and going on hikes are just a few of the outdoor pursuits that come with an added price tag. Three onsite dining establishments serve French and American fare; however, the cost of children's meals, wine, and fruits is not included in the base meal price. There is a cost associated with receiving a massage or using the fitness facility.
What's the Average Cost of a Hotel in Nevada?
Costs for a week in Nevada range from $1,050 for lone tourists to $1,690 for couples and $3,290 for a four-person family. Nevada hotels cost on average $85, ranging from $52 to $241, while weekly house rentals cost between $200 and $550. Prices for economy flights from across the globe to Nevada average $640, with first-class flights costing $2,010 to $2,950 per person. We suggest that you set up $40 – $85 each day, per person, for food and transportation costs, depending on your itinerary.
Nevada has a similar cost of living to the national average. Typically, hotel stays are more cost-effective than renting a home. Due to the state's high property prices, luxury vacation rentals in Nevada tend to be more costly. The following charts illustrate how much the total cost may vary based on the desired activities.
The Best Places to Eat with Kids in Nevada
Shake Shack
You can't go to Las Vegas without stopping at Shake Shack, one of the city's most beloved family eateries. The restaurant serves light fare, such as appetizers, salads, and sandwiches, as well as alcoholic and nonalcoholic drinks.
Do you need a location to grab a snack before seeing a concert or continuing your sightseeing adventure? If so, Shake Shack is a fantastic restaurant choice.
Delicious burgers, chicken, fries, and beverages like shakes, sodas, and floats are available for you and your loved ones to enjoy. If you're looking for a pet-friendly restaurant on your travels, Shake Shack is an excellent choice.
Downtown Container Park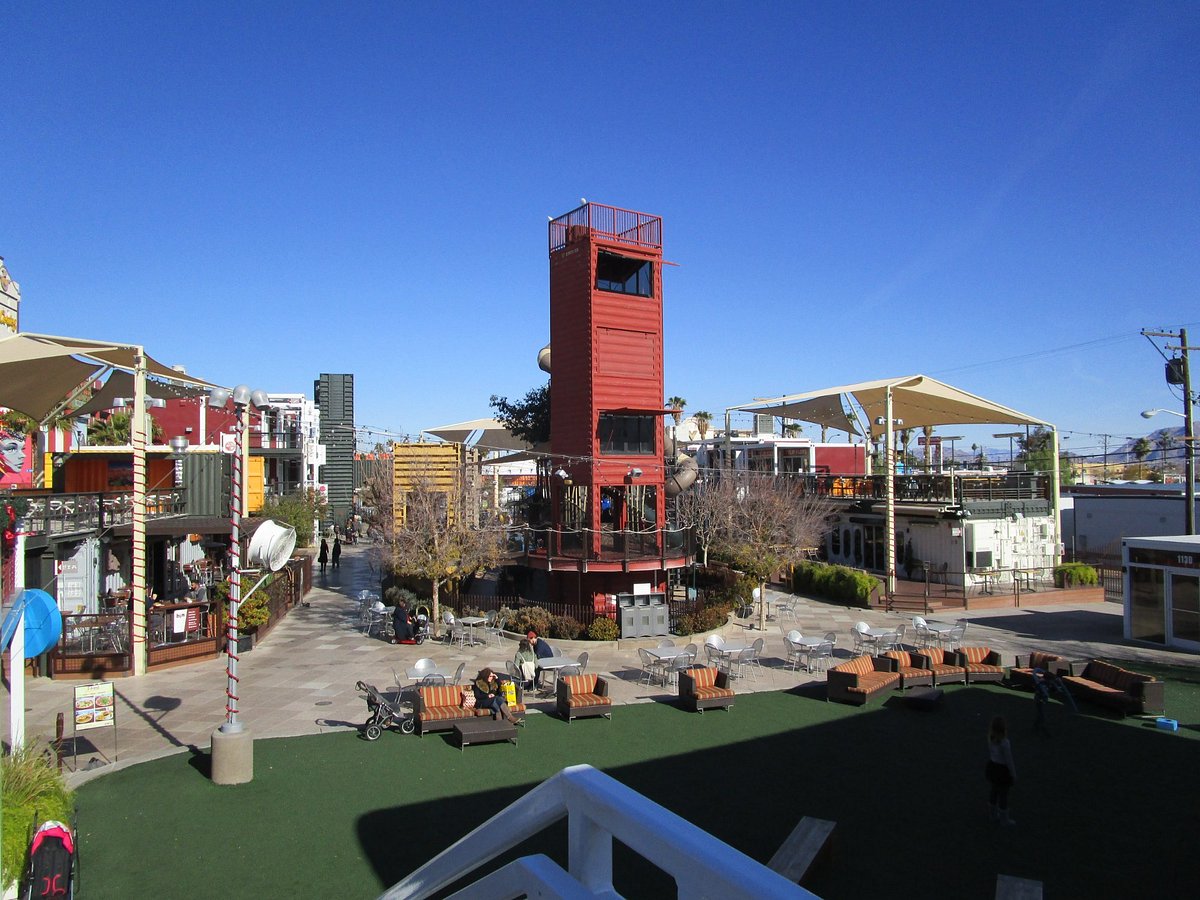 Good restaurants, such as Waffelato and Tacos, are located close to Downtown Container Park's playground, making it convenient for families with picky eaters. Bring the kids downtown for some fresh air and a little bit of sunshine as you snack on tacos from the drive-thru.
Kona Grill
The kid-friendly Kona Grill, which serves up upscale American cuisine, has options that will please even the pickiest eaters. If your kid is 12 or under, they may order from our special kids' menu where everything is less than $7. Traditional foods like grilled cheese sandwiches and chicken fingers sit alongside more exotic options like shrimp tempura, California rolls, chicken satay, and sushi combos. Two sides and a beverage (orange juice, milk, or soda) are included with each main course. It's also at the Fashion Show shopping center.
Border Grill
It's a convenient option for families visiting the adjacent Shark Reef. On the weekend, you can't find a better place to have breakfast than on one of the two outdoor patios. From the Caribbean pork to the salads, everything is delicious and perfect for sharing.
Lazy Dog Restaurant & Bar
The kid's menu at Lazy Dog contains all the standards (hand-breaded chicken nuggets, butter noodles, and hot dogs) as well as some more exotic options (chicken teriyaki with steamed rice) for youngsters who are ready to branch out. Kids may choose between mashed potatoes and French fries or juice with their meals.
Hash House A Go Go
It's known as the go-to spot for breakfast among the locals, but you can also get other meals there.
Enjoy a full meal at Hash House A Go Go to get your day off to a good start.
You'll be spoiled for choice with all the delicious foods available, from juicy fruits to salty meats. Kids will adore the numerous waffle varieties. Hash House A Go Go is well-known for its morning fare, but it also offers delectable steak, salmon, and shellfish for supper.
Hash House A Go Go recommends that all customers should check the restaurant's website before making a reservation.
For example, on Father's Day, they may provide a discount only for fathers.
The Best Day Trips from Nevada That the Whole Family Will Love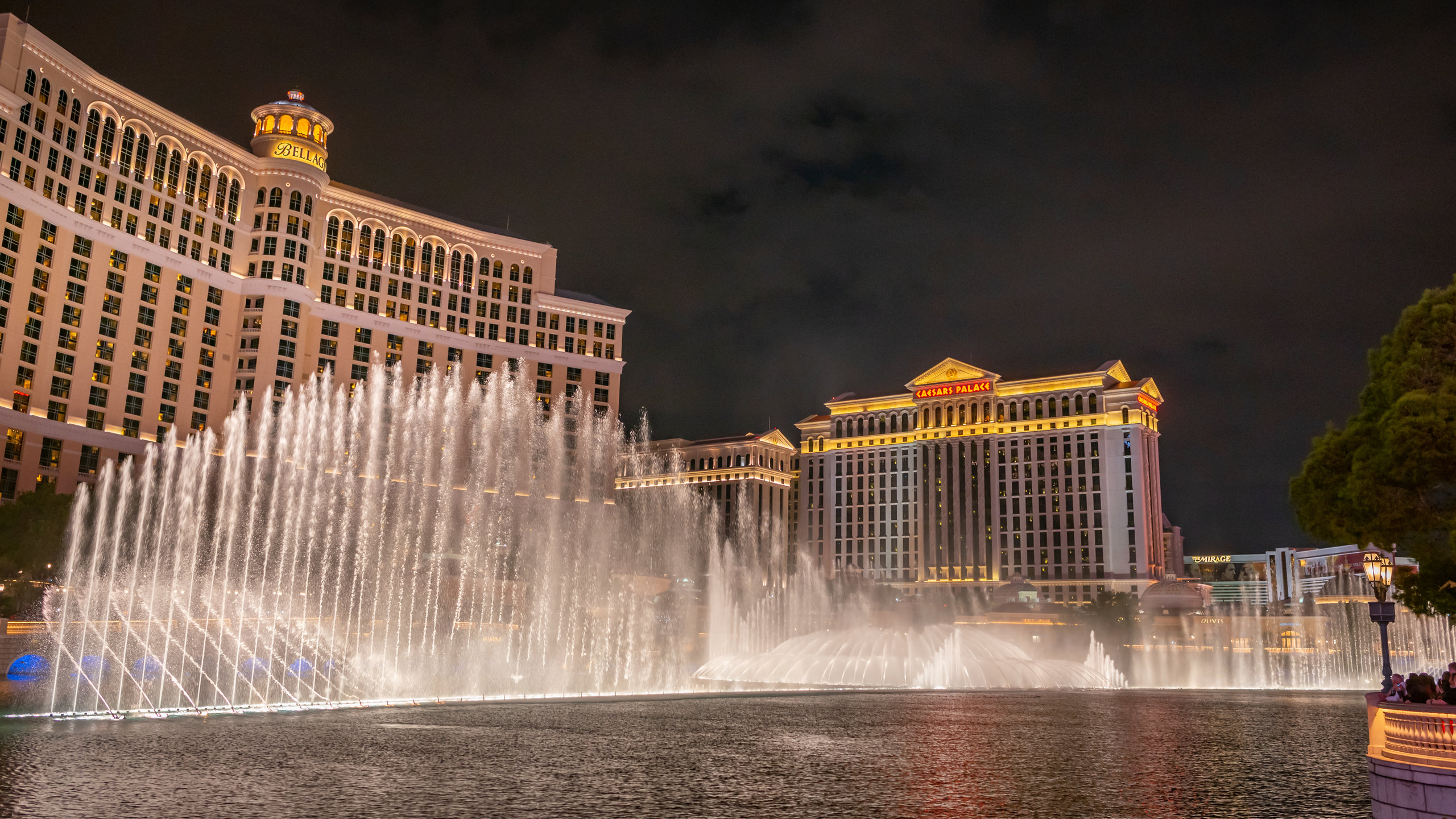 It's no secret that Nevada is an ideal destination for thrill-seekers because of its abundance of breathtaking landscapes and exciting activities.
Only around 18 kilometers (11 miles) from the Las Vegas Strip, Red Rock Canyon National Conservation Area is home to some of the most breathtaking natural landscapes in the world. Many outdoor pursuits, including walking, bicycling, rock climbing, and even horseback riding, may be experienced at Red Rock Canyon. You may also visit Spring Mountain Park while you're here.
One hour to get there from Las Vegas. Situated deep inside Eldorado Canyon is where you'll find Nelson Ghost. On the other hand, the number of tourists who come to town just for the Mine Tour is dwindling rapidly. Numerous films and videos have been shot in the Techatticup Mine. The grounds have thousands of mining relics and props. Events such as weddings may also be hosted there.
You can go and check the Hoover dam that stops the Colorado river. To spend a day out of downtown Las Vegas, go to the Hoover Dam. Easily one of the finest engineering feats ever completed, Hoover Dam is merely a 35-mile drive from the Las Vegas strip.
How to Get Around Nevada During Your Vacation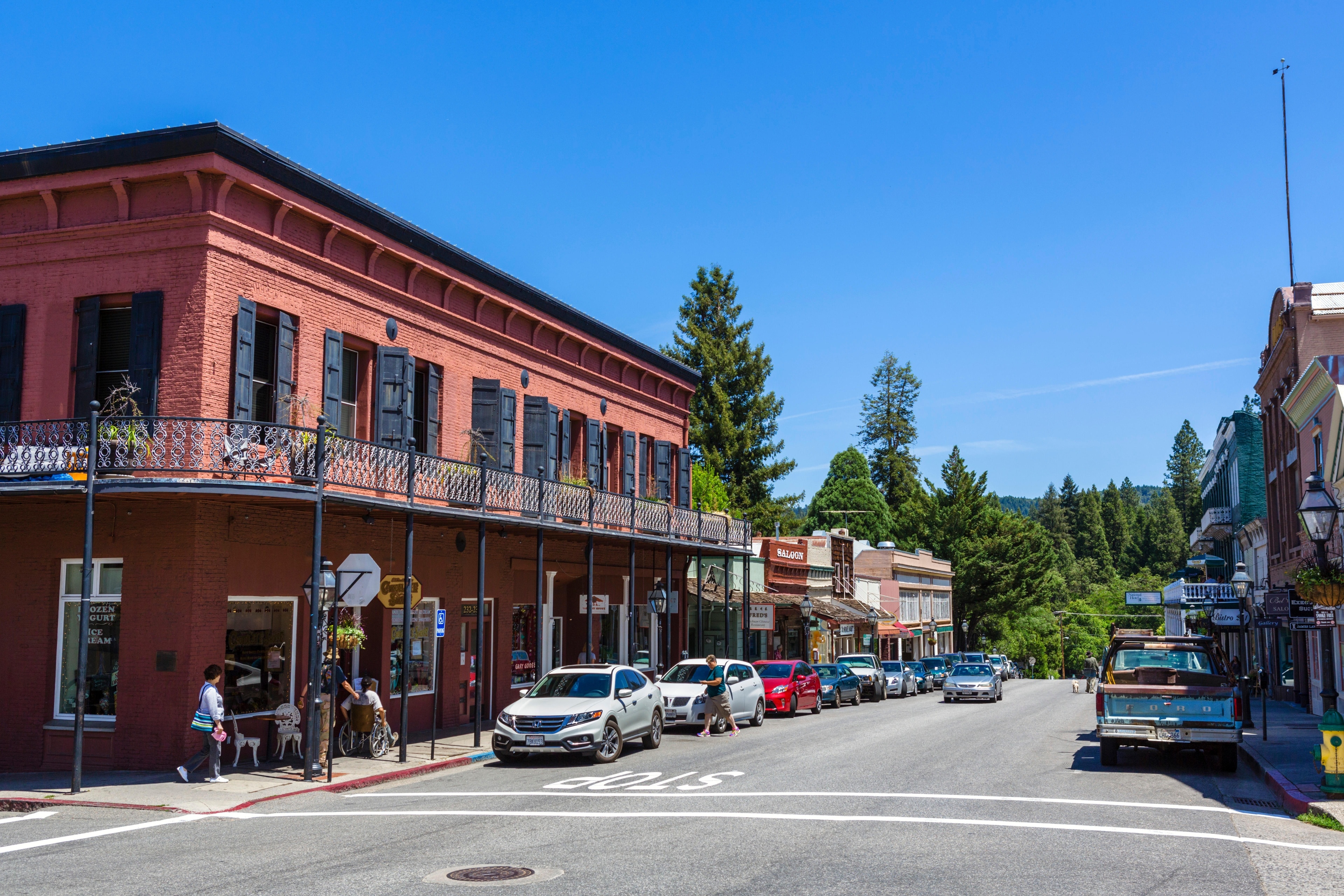 Some cities in Nevada are difficult to navigate without a car, so renting a car is a good idea for tourists. Many Nevada attractions are far apart, thus visitors often choose to rent automobiles throughout their stays. The most cost-effective and widely available mode of urban transportation is the public transit system. The easiest way to navigate the wild streets of Las Vegas is to use a ride-sharing service.
Suburban neighborhoods and mountain paths, particularly those leading through Red Rock Canyon, are popular destinations for cyclists. Reno and Elko are two of the most common places to find a scooter in Nevada. Except for the Strip and Downtown Reno, Nevada is not a state where people often walk long distances. Taxis, ride-hailing services like Uber and Lyft, and buses are your best bets for getting about Las Vegas. Buses run nonstop down the Strip and into downtown all year long.
The Best Ways to Get to Nevada for Your Vacation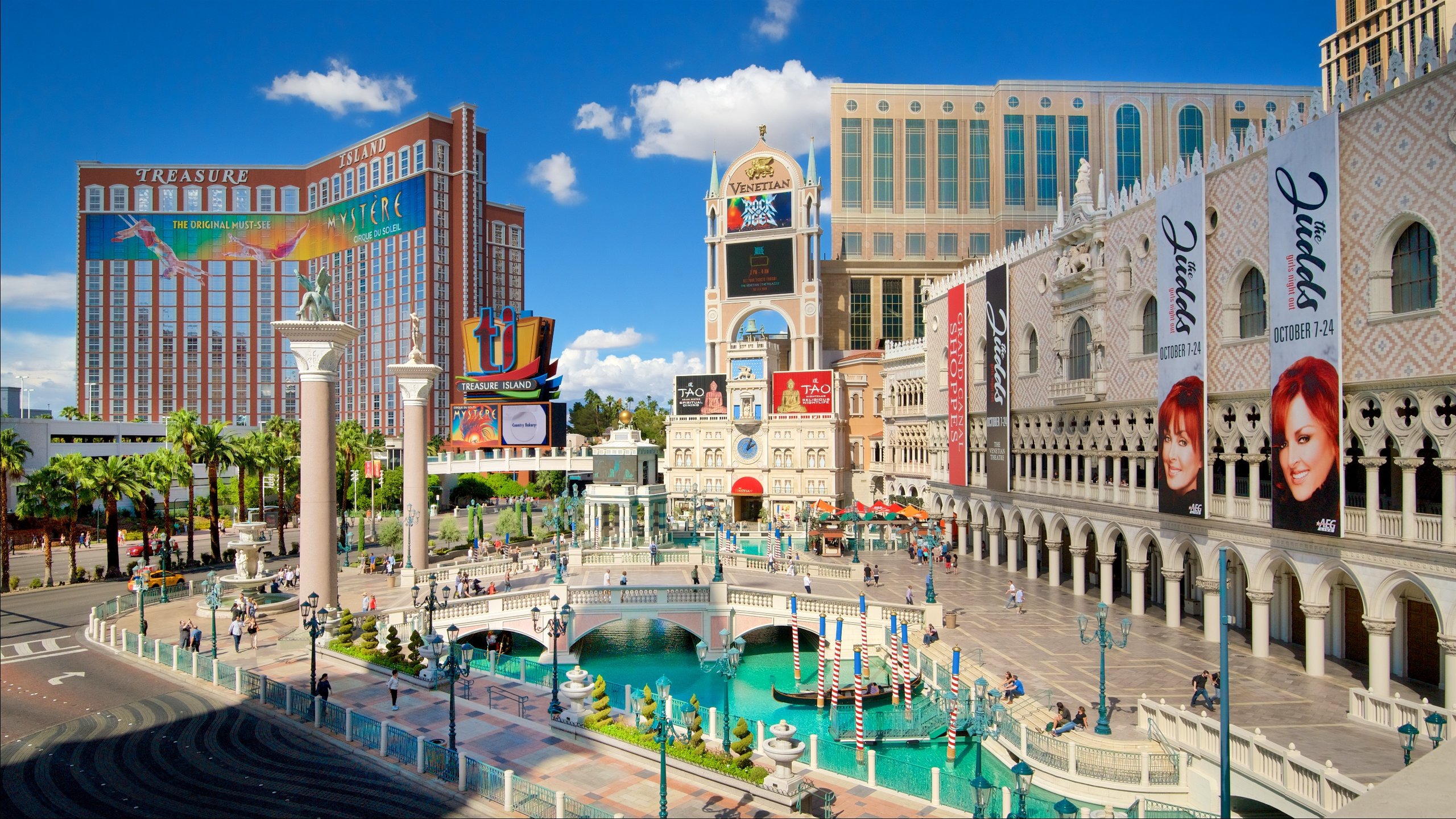 There is no better way to see Nevada than by vehicle. They have an extensive highway system and magnificent picturesque byways. Nevada road excursions are a cut above the rest, but you'll need to know your way around to enjoy them.
Make sure you are well-prepared for your trip before you go, since amenities like gas stations, bathrooms, and drinking water may be few. Make sure you have enough warm clothing and food stored up for the winter.
6 Top Tips for Staying Safe in Nevada When Visiting with Kids
Stay Together
Make sure you have someone with you if you decide to go off the Strip. Keep to the touristy parts of the street where there will be plenty of people. You should avoid the areas immediately close to the strip, particularly if you plan on strolling there at night.
Watch After Your Belongings
Avoid losing valuables by being cautious with things like wallets and purses. Stolen valuables are a real possibility when strolling the strip. Taking every precaution will reduce the danger to a manageable level. To avoid robbery, you should never put your wallet in your pocket.
Don't Overshare With Strangers
Though it may appear like every single person around you is a tourist, that is not always the case. Don't let folks know too much about your travel plans or where you'll be staying during conversations. Because of this, you increase the risk of stealing.
Inform Your Relatives About Your Place
You should let someone know your location and the names and addresses of the places you will be staying with. If anything goes wrong or you disappear, this will help them track you down. Please don't simply up and go without saying anything to anybody.
Beware of Scams
Swindlers may be drawn to the casinos and other glittering lights of Sin City. Make sure you know what to look out for by reading up on common scams in the region before going. Once you know what to look out for, you will know how to act when you're there.
Inform Your Bank
Your bank may report any transactions made in Las Vegas as suspicious if they are not aware of your trip. You should notify your bank of your trip to ensure that you will have access to your funds and cards.
Conclusion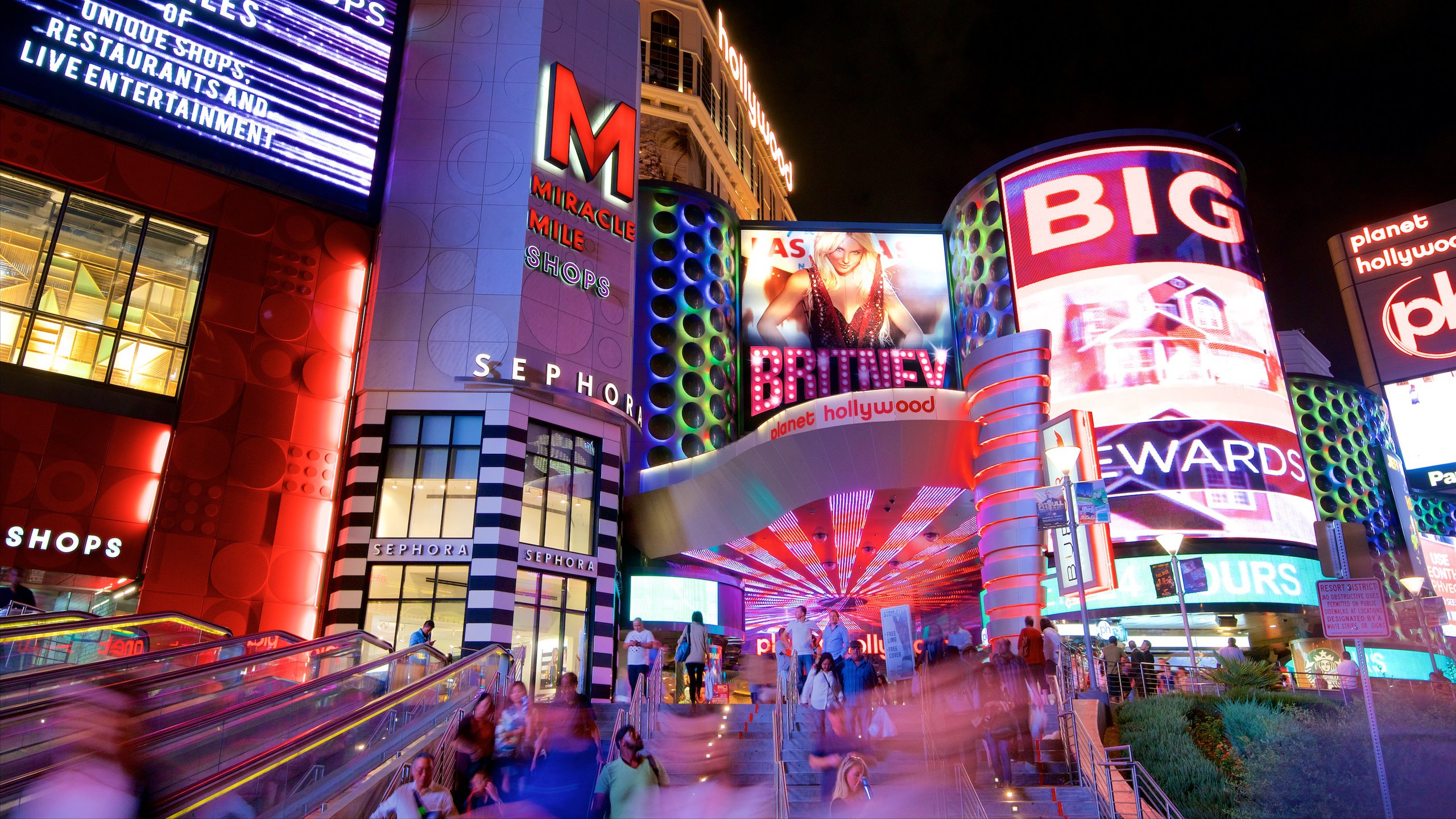 The state of Nevada is perfect for a family vacation due to the abundance of exciting activities, exciting nightlife, and relaxing desert beauty. We hope you've gained useful information about Nevada from this post.
More about our TFVG Author