Denver in Colorado is a beautiful city with lots of exhibits, festivals, and many fun activities for kids. With so many places to visit, one can easily get confused. On top of that, the increasing crime rate in Denver also makes things more complicated. However, if you stay safe in the city and visit places like the zoo, city parks, and museums, you can have a wonderful time with your family. Here is an ultimate Denver family travel guide to help you have a great time with your kids.
4 Reasons Why Denver is the Perfect Family Vacation Destination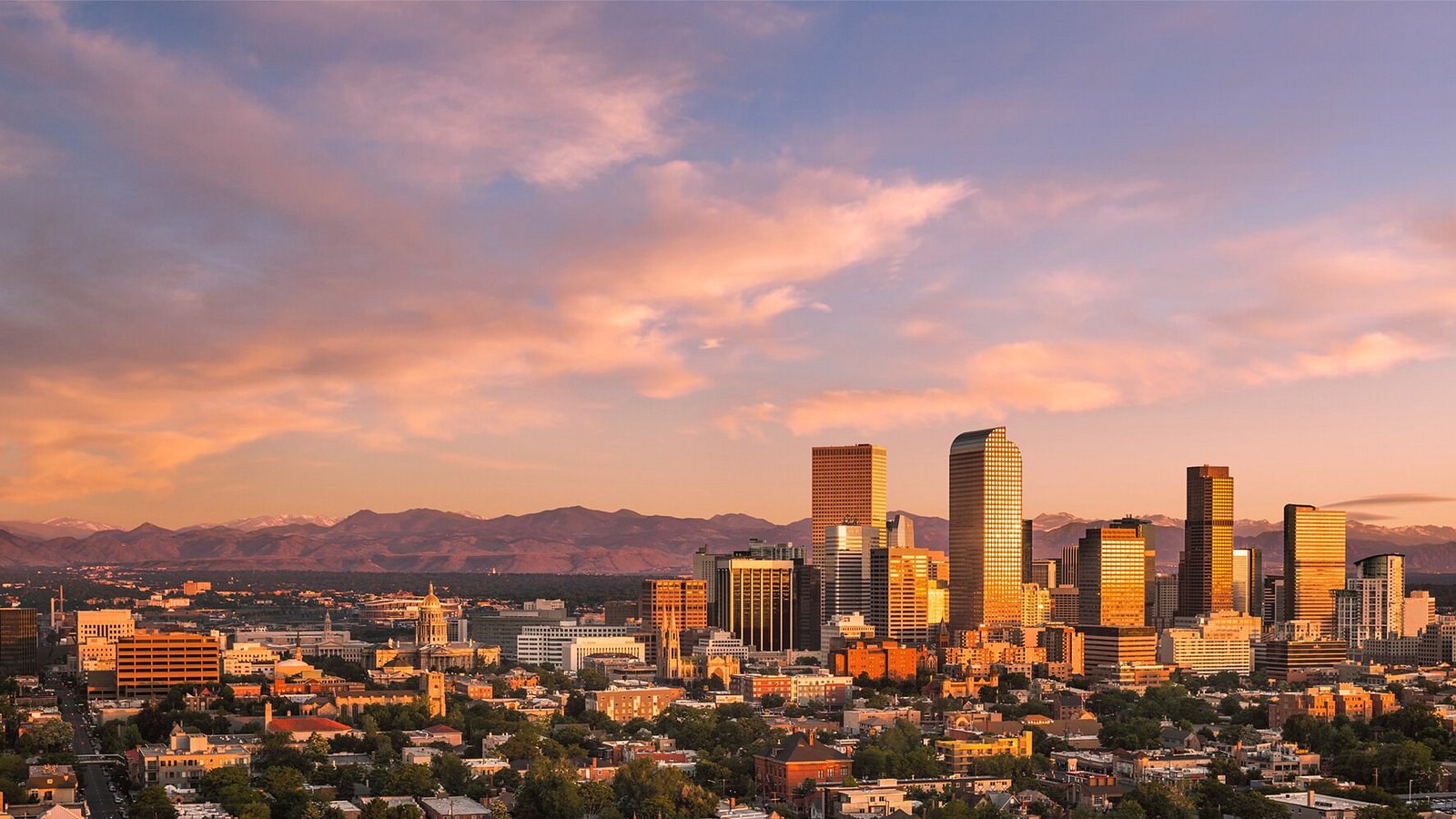 Many families take advantage of the summer break from school to travel to a new location. They plan on having a fantastic time and lots of laughs. As a result, families look for places where both parents and children can have fun. If you want to go somewhere with cutting-edge events, urban adventures, family attractions, and hands-on exhibits, Denver is your best bet. Here are a couple of reasons why Denver is the best spot for a family vacation.
Blockbuster Exhibitions
A total of five exhibitions are available in Denver throughout the year, and the best months to visit this city to enjoy these blockbusters are April and September. All of these exhibitions enclose historical art, some dating back over 2000 years, containing Biblical documents. These are excellent for your kids to enjoy and learn about history. In addition, they share inscriptions, seals, and weapons from older Israel, showing what people believed in and used hundreds and thousands of years ago. The best part is that all these exhibitions are unveiled with English translations, making them easy to understand for everyone.
Signature Events
You can visit Denver from April to August and enjoy the signature events that all locals and tourists love. You can participate in the Rodeo All-Star Weekend, featuring seven popular events spread over two days. These competitions include bull riding and horse riding, with a chance to become the top cow-boy or girl and win a reward. If you have an interest in art, visit Denver when they have the Denver Chalk Art Festival and watch the art made by 150 artists. In addition, many cafes and restaurants at Larimer Square provide wine, food, and alcohol for an exotic experience.
If that is not enough! Visit Denver on June 15 and join hundreds of other people at the Denver Barbecue Festival. However, be sure to reach Mile High Stadium early. The stadium gets full quite early because of the delicious meat.
Colorado Classic and Velorama is a professional cycling race where the locals encourage tourists to participate and win a prize. In addition, they also have food and beer stalls to entertain the people there to watch the race.
Urban Adventures
Denver Zoo is the best place for kids to interact with more than 4300 animals, but you'll need to spend an entire day at the zoo. These animals represent over 650 species, including lions, elephants, and komodo dragons, making this zoo the biggest one in the country. If your kids are up for an adventure and want to spend some time enjoying the water interactions, take them to the water world. In addition, the Children's Museum in Denver is a great place to have hands-on experience with exhibits for children. Denver has multiple Extreme Sports Parks across the city for those who like extreme sports. You only need to check one near you and enter without any booking. However, every park has some fees for adults, but kids are free to enter.
Free and Discounted Activities
One of the best reasons you should visit this city is because of the discounts available on every activity. You can visit websites of restaurants and places to learn more about the discounts. In addition, most of these places are free for kids, including the Denver museum, zoon, and Denver art museum. Even the activities at the City Park are free, as long as you visit them on the right day. Their dedicated bike trail is a blessing for all cyclist lovers offering spectacular mountain views and multiple spots to stop for a small picnic. There is no shortage of space for parking, and you can sit anywhere and have some food or drink without any cost.
When's the Best Time to Visit Denver with Kids?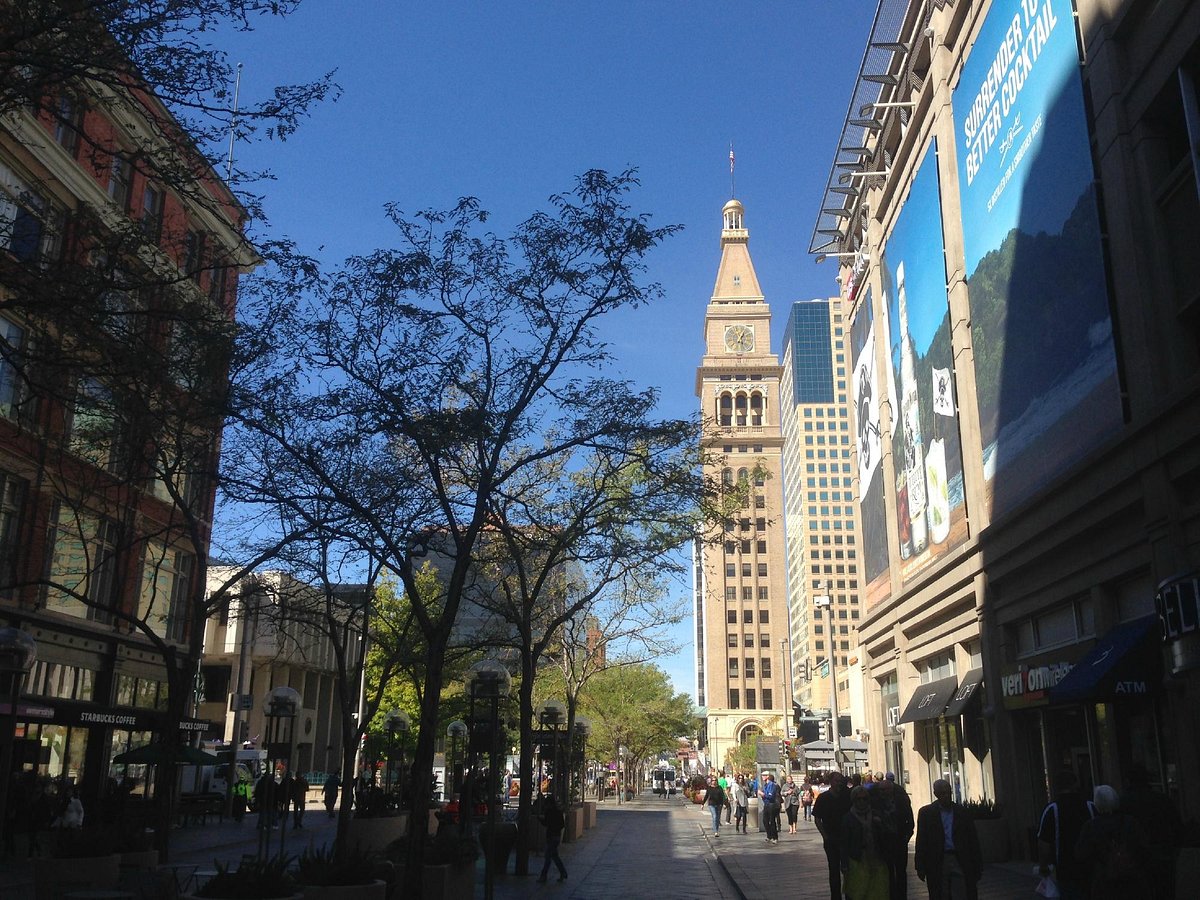 Like many other cities, Denver's temperature is not constant. The summers and winters are extreme with temperatures rising to the top and going below zero in winter. The ideal months to visit this place is when the winters are over or when the summer is coming.
On the other hand, you should avoid going to this palace during the busy tourist season because accommodation rates are excessive and you can never have a quiet moment anywhere. Because midsummer and winter are popular times to visit this city, April, May, September, or October are the best months for you to accompany your family. At these times, hotel rooms are less expensive and the weather is comfortable enough to go for a walk without feeling queasy.
What's the Weather in Denver Across the Year?
With four distinct seasons in Denver, you can anticipate spring, fall, summer, and winter. The majority of the year is cloudy. Consequently, the summertime temperature is not particularly high, but the humidity levels rise significantly. The winters are severe, with temperatures that drop below zero at night and rarely rise beyond 6 degrees Celsius during the day.
You can visit this place before the start of each season, especially in April, when the Spring enters, or in May when the summer is about to begin. On the other hand, if you like snow, the winter will give you plenty of snowfall. The good thing is that the snow doesn't stick, so you can enjoy the green golf courses and outdoor cafes.
What's the Perfect Length of Time to Spend in Denver?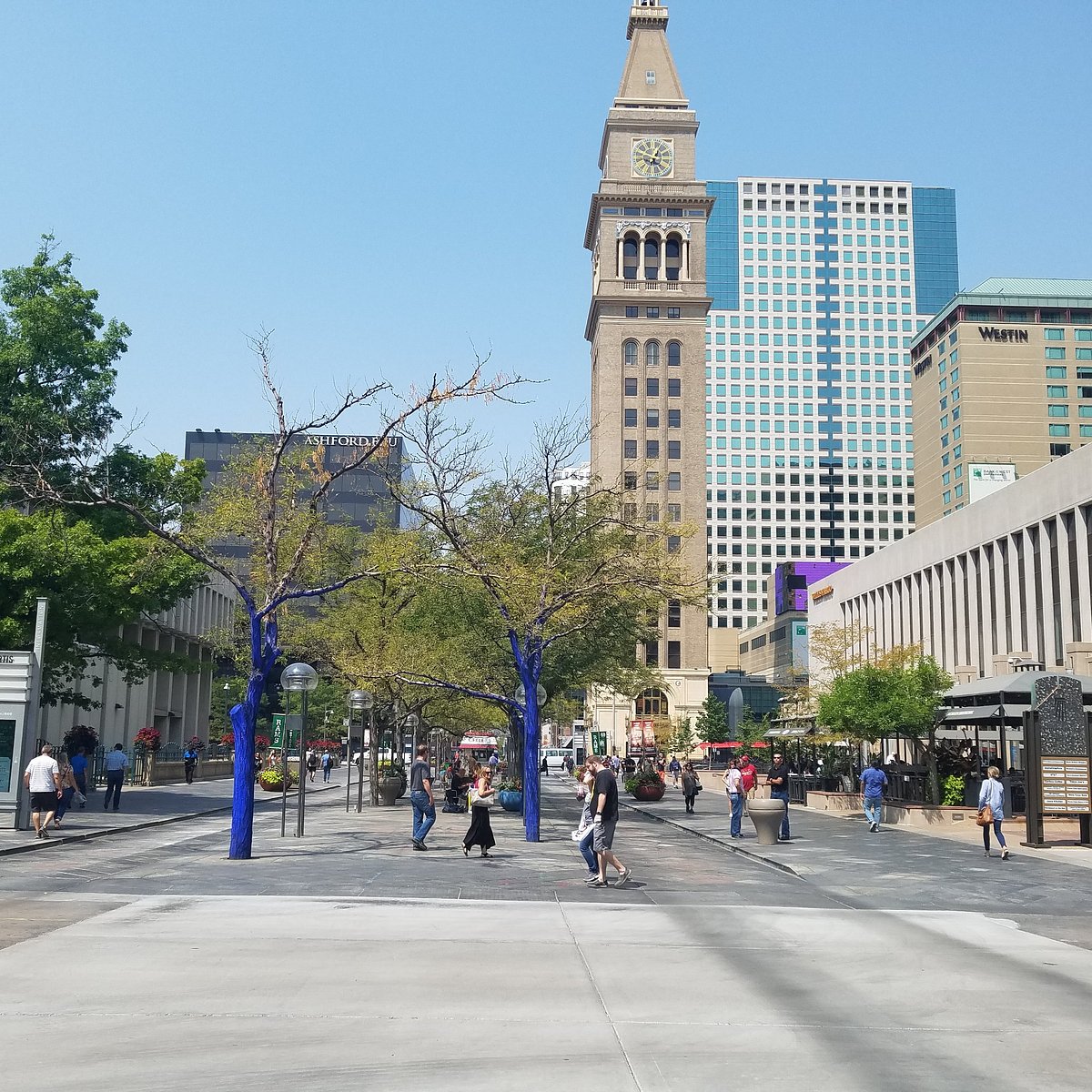 You should spend at least four days exploring all that Denver has to offer. Most exhibits are up for more than a week, so it's best to plan ahead and see if there is a festival you want to visit that will coincide with your trip. There's plenty to eat and do to keep you busy for more than five days. Here are some suggested activities for your time in Denver.
Two – Three Days
A two- to three-day visit to Denver is recommended if you intend to stay in the area and see the tourist attractions. More so, you may have some family-friendly fun over the course of three days by visiting an exhibit. A three-day trip would be sufficient, even if you merely intend to sample the cuisine while spending the majority of your time in the hotel. Some locations nearby Denver can be reached in a few hours. So, if you spend less time relaxing and more time driving, you may visit a lot of locations. Additionally, as many hotels provide discounts for a mid-range stay, this significantly lowers your expenses.
Five – Seven Days
If you want to see everything Denver has to offer and spend some quality time in the surrounding areas, a week should be plenty of time. Many of Denver's best attractions, such as the Denver Botanic Gardens, the Denver Art Museum, and the Museum of Nature and Science, are all within reach within a week's time. Best of all, you may take your time at each stop to fully absorb Colorado's rich history. You'll have plenty of time to explore the city without having to worry about crowds because most visitors leave after three days. This, however, will drive up the price, so select a hotel where discounts are easily available.
15 Day Trip
This is where things get serious. A point where you want to see every part of the city, try every famous restaurant, spend quality time at nearby places, and come back to the hotel for a good rest. A 15-day trip is best for international tourists. People who can't come back soon to see what surprises Denver has to offer. However, for such a long trip, you must choose the month of June or August. Yes, there will be heat, but not that much, and nights are relatively pleasing.
The best part is that each exhibit is open until 10 p.m. This gives everyone enough time to have fun. Even better, you can leave the kids at the hotel and go to a bar for some quality beer and barbeque. Another consideration for such a long journey is the hotel. To get the best room, make your reservation at least 60 days before your vacation.
The Best Things to do with Kids in Denver
Denver, also known as the Mile High City, has a plethora of exciting things to do for families. This could be one of the best places to take your children. It has over 200 parks, breathtaking mountain views, and numerous water bodies. You may not be aware, but Denver was named one of the best places to live in 2016. This alone should convince you that Denver is an excellent place to visit with your children.
Denver Firefighters Museum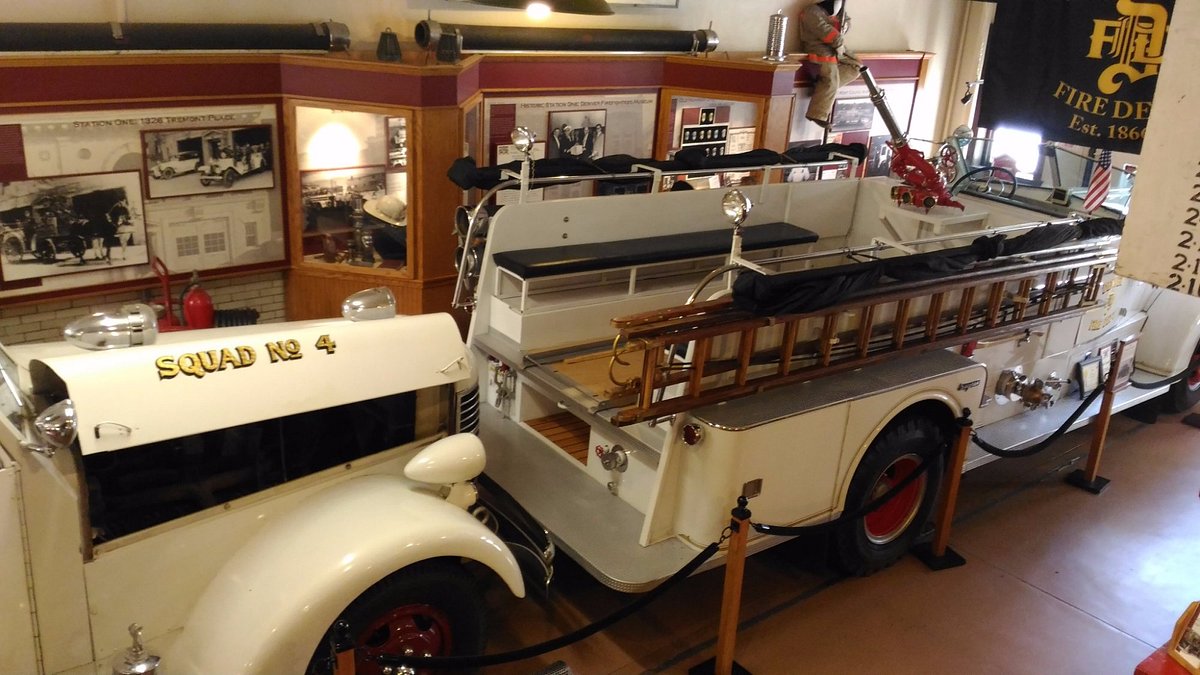 The first place you should visit with your kids is the Firefighters Museum in downtown Denver. What makes this museum a must-place to visit is the extensive collection of artifacts. Not only can you gaze upon these masterpieces, but you can also take pictures and learn more about their origin. Some documents are more than 150 years old, dating back to 1866. Everything in this place is there to tell you the history of the Denver Fire Department. You can also visit their shop to purchase souvenirs and they cost a lot lower for tourists.
Downtown Aquarium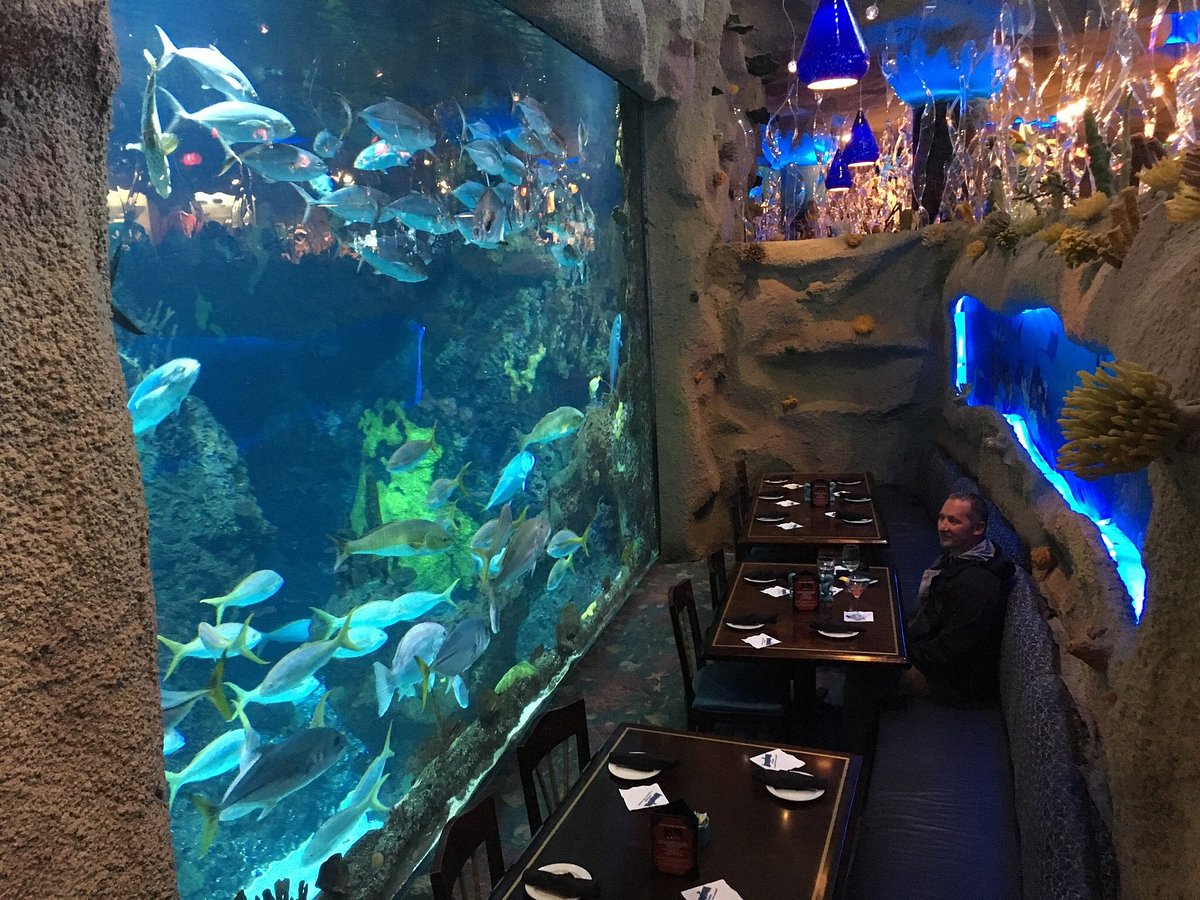 If you want to see different species of aqua life up close, visit the Downtown Aquarium. The centerpiece aquarium there contains more than 5000 gallons of water and you get to walk beneath the tube. This gives you a chance to look at the fish from a close distance and even interact with them through the tube. The best part is that the tickets are free for toddlers, and they charge up to $32.99 for adults. However, you can get discounts on these tickets, if you visit the aquarium on a non-busy day. Also, make sure to spare two to three hours to fully visit this aquarium.
Denver Museum of Nature and Science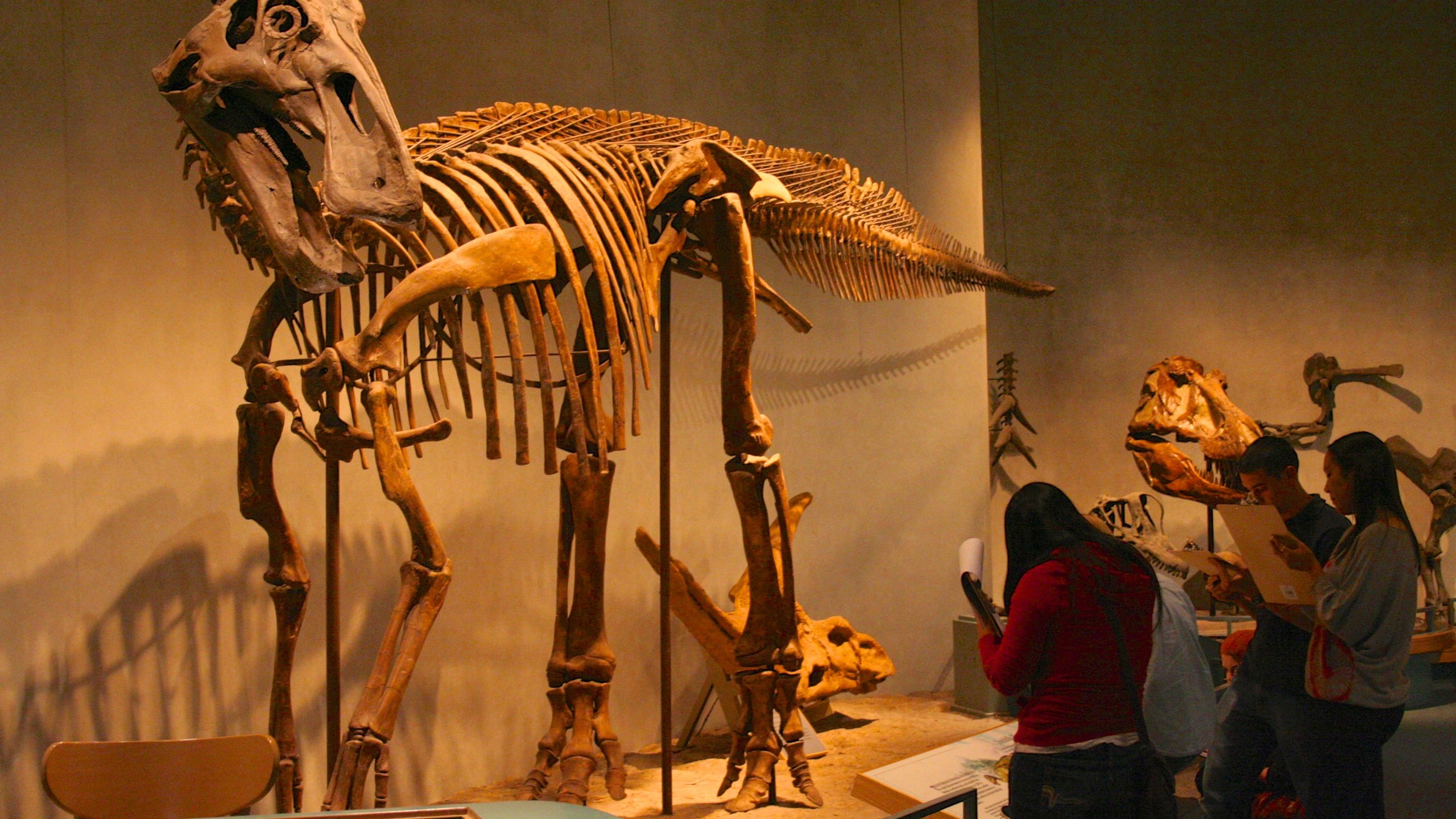 The collection at his museum was started in 1868 by a single person. Now this place has one of the best historical collections. Give this place a visit, and your children can learn the secrets of history in visuals. They have tons of artifacts, including the dinosaurs to give all the kids an entertaining time. The huge tyrannosaurus skeleton is the main attraction of this place. You'll have enough space for parking, and you'll need it. This museum requires at least a two-hour trip and the cost is $13-$29, based on the age.
Colorado Railroad Museum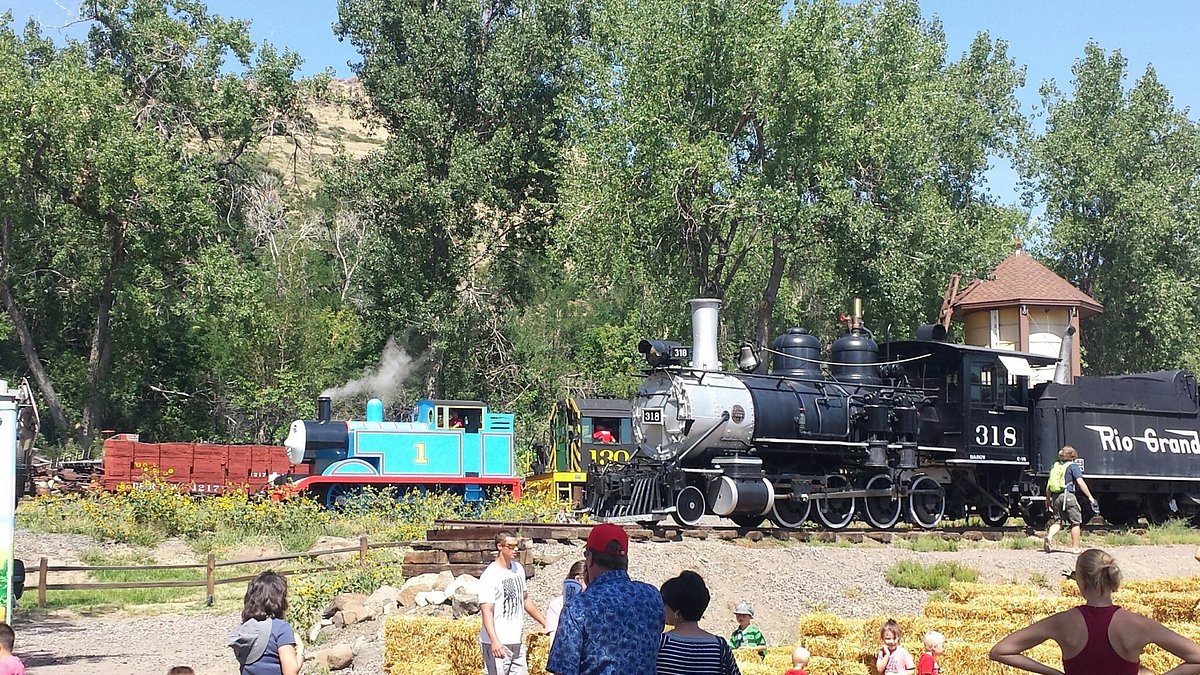 This railroad museum is another fun place for kids with its 20-minute train ride. The ride ticket is $4 for adults, and $2 for kids, while toddlers can ride the train for free. The fun part about this railroad is that you can even walk beside the kids for a minute. So, even if you don't want to ride the train, you can leave the kids on the train and enjoy a drink. Since the train has two supervisors to check on kids, you can rest assured that your kids will be in safe hands.
Dinosaur Ridge Main Visitor Center
This is the earliest exhibit that opens in Devnver giving you a chance to hike and reach the mountains with fossils. What makes this place unique is that you can touch the fossils and there is a guide sharing their history. This is a perfect spot for the kids since it will be a new thing for them to interact with the old and preserved bones. Apart from the fossils, there are hundreds of dinosaurs' footprints, making this place more attractive for kids and tourists. All the stories they grow up listening to are right in front of them to enjoy. The tickets to this place are $32 for adults and $20 for kids, and anyone under two is free to enter.
Elitch Gardens Theme & Water Park
This is another fun place you can visit with your kids and have fun on water slides and rollercoasters. The 65 acres of this theme park allow you to spend the entire day without getting bored. Apart from the exciting rides; you can also enjoy stall foods and beer. While you are there, gather some strength and ride the Mind Eraser, one of the scariest rides in the park. However, they won't let your kids ride this, so you and your wife can have a blast on this ride. The ticket price is $55 per person, but if you opt for their subscription, you can enjoy unlimited rides for $79 or $10 per ride.
The Best Family Hotels & Resorts in Denver
One of the hardest things to find is a good hotel on vacation. Especially, when you choose to visit Denver during the tourist season, you'll end up paying a lot for hotel rooms. In addition, all the best hotels are already full, so you'll have to opt for a local hotel that may not offer the best amenities. The best thing to do is book a hotel two months before visiting Denver.
The Four Seasons Hotel
If you want a luxurious hotel without paying a lot of money, The Four Seasons Hotel is an ideal option. This hotel has locations all across the country, and it is one of the best hotels to stay at while in Denver. With comfortable rooms, a safe environment, a small kitchen, access to the fridge, a huge TV screen, and excellent room service, your entire family will love this hotel. In addition, they have a great menu containing kids' favorite foods and a pool accessible to all guests. However, you need to inform the management about using the pool, so they can empty a slot for you. The cost of one room per night is $260 off-season, $350 on average, and can reach $1100 per night in peak season.
The Kimpton Hotel Monaco
If you don't want to spend a lot of time reaching the famous locations in Denver city, this hotel is the best place to stay. Not only do they offer luxurious rooms and a cozy environment, but you can also access all the city's famous spots in less than 15-20 minutes. On the other hand, their menu has good options for adults and tons of classic meals for kids. They also offer cooking classes to kids and adults, allowing them to add their personal touch to the dishes available in the hotel. The hotel offers games for the kids, but you need to inform the hotel management first. You can also rent bikes from this hotel to explore the city, and free wifi is available 24/7. The price of one room per night ranges from $191-390 based on when you book the hotel.
The JW Marriott Hotel
The JW Marriott Hotel is an excellent option for a family of five with its spacious room full of luxurious stuff. Amenities like an air conditioner, bath robes, an attached kitchen, and free deals for the kids are all part of the plan you choose to book. One thing to check before visiting is that you get the right room. If your kids like to create a mess, choosing a room having table lamps, paintings, and luxurious chairs won't be a good option. Instead, you can choose a room that is spacious but with less stuff so your kids can run around without breaking anything. One night's cost at this hotel is $225 – $325, but it can get higher if you make a reservation at the last minute.
The Grand Hyatt
The Grand Hyatt in downtown Denver is the best choice if you want a hotel that is close to all the neighborhood eateries and the majority of popular destinations, including both the Denver zoo and museum. The best aspect is that you can remain in the hotel while you are there, and the city's daily events will keep you occupied. You can stay at the hotel while your family explores the area because it is close to so many great locations; you are free to join them whenever you choose. They provide specific children's menus with kid-friendly burgers, pizzas, and desserts. They have a bar for adults that is always open for anyone to stop by and enjoy a drink.
The Ritz-Carlton
This hotel is excellent for those who don't have a lot of time to spend and check the restaurants. The Ritz-Carlton is one of the most famous and successful hotel brands and a perfect getaway for families to enjoy. They offer entertaining activities like treasure hunts and a camping tent for kids. They have a specific camping area, and a supervisor keeps things in check. This gives parents ample time to visit the bar or restaurants in the city to eat their food without any interruption from the kids. In addition, they also offer a separate check-in desk for kids, giving them a chance to share their thoughts on the room they want.
What's the Average Cost of a Hotel in Denver?
Denver has lots of beautiful hotels offering luxurious rooms and a premium living experience. The average cost at these hotels varies with the season. If you decide to visit this city when the tourist season is at its peak, the hotel rooms are expensive. On the other hand, you can easily get a room under $150 in the off-season.
The three-star hotels in Denver are $157, but they can go up to $200 per room for one night. A four-star hotel might cost you as low as $216, but in peak season, the prices reach up to $500 easily. The five-star hotels charge around $350 per night, but during the tourist season, the prices can go up to $1100.
The Best Places to Eat with Kids in Denver
Bringing your kids to Denver for vacation is one of the best ideas you can ever have. The reason is that Denver is family-friendly, with dozens of restaurants full of kids-exclusive dishes. While on the family vacation, here are the places you must visit with your kids to eat.
Ace Eat Serve
Most of the dine-in places in Denver open after 11 am, except for the breakfast parlors. Ace Eat Serve is open after 4 pm and stays open till 11 pm, giving you enough time to visit this place with kids and have a good dinner. This restaurant has a bar theme and it also offers drinks for adults with alcohol-infused drinks only at night. Also, if you are with kids, they might not provide you with anything strong. So, if you want to get drunk, make sure to leave the kids at the hotel. When visiting, order their chicken fingers and butter noodles for the kids.
Pablito's Burritos
If you want to grab a quick snack for your kids so they can enjoy it on a car ride, Pablito's Burritos is the best option. They have one of the best burritos at a reasonable price in Denver and the number of people at this place shows how popular this place is. Their staff is amazing and always ready to customize the order as their customer like. The best part is that they open at 7 am, and at 9 am this place is extremely busy. So, be ready to visit this place when leaving the city, early in the morning.
Little Man Ice Cream
Kids are always a fan of ice cream, and there is no better place in Denver than Little Man Ice Cream. Don't let the name fool you, the ice cream portions at this place are not so little, fulfilling the cravings of your kids. They have the best ice cream sandwiches costing you less than $10, and a small portion costs only $2. Not to mention, they have more than a dozen flavors, so ordering one flavor might be challenging. Instead, you can get an ice cream cone with three different scoops.
Marco's Coal-Fired
Denver is also a place with pizza restaurants, offering top-quality pizzas made on charcoal. The little burnet taste of these pizzas combined with spice, tomatoes, and meat gives a unique flavor. If you crave a pizza like this, Marco's Coal-Fired is the best place to visit. While the food there is not cheap, the atmosphere, service, and taste of the food justify the price. The only thing is that they don't stay open all day, so you have to check their timings before visiting.
Sassafras American Eatery
If you want an exceptional dinner experience, dine at Sassafras American Eatery and try their Green Bloody Mary. They have one of the best collections of exotic seafood and sweet dishes. However, they only stay open from 8 am – 2 pm, so you should get up early and visit this place.
The Best Day Trips from Denver That the Whole Family Will Love
Denver itself is a great place for a family vacation, but for a memorable trip, you must visit the nearby areas. Here are some of the best day trips you can have from Denver that your family will love.
Red Rocks Park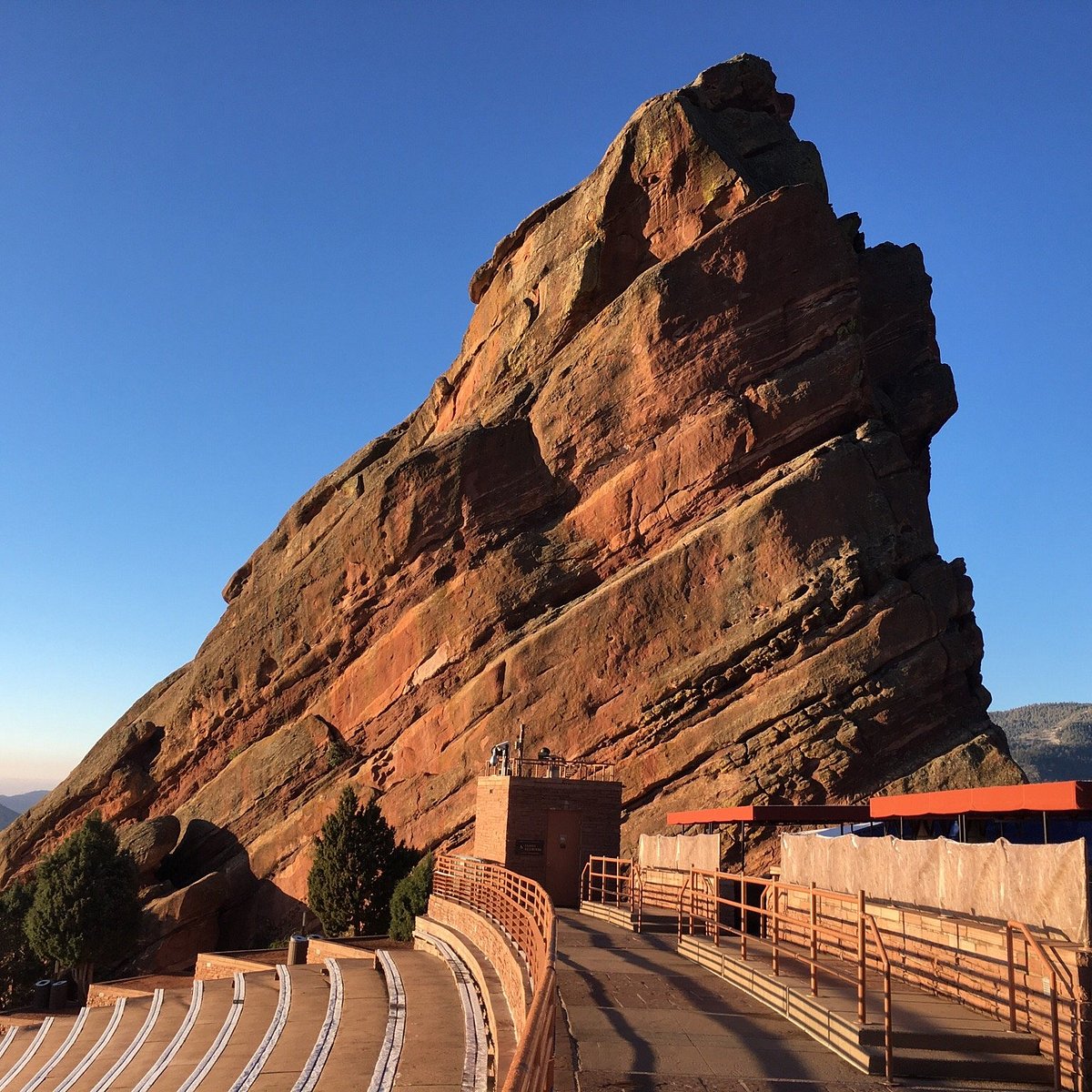 If you want to enjoy the sun and a stunning view of huge red rocks, travel ten miles to the west of Denver and reach Red Rocks Park. This place opens at 9 am and stays open till sunset and the best time to visit this place is an hour before the sun goes down. You'll love the red sunlight shining on the rocks, giving a mesmerizing look. The best part is that you don't have to pay a dime to visit this place.
Rocky Mountain National Park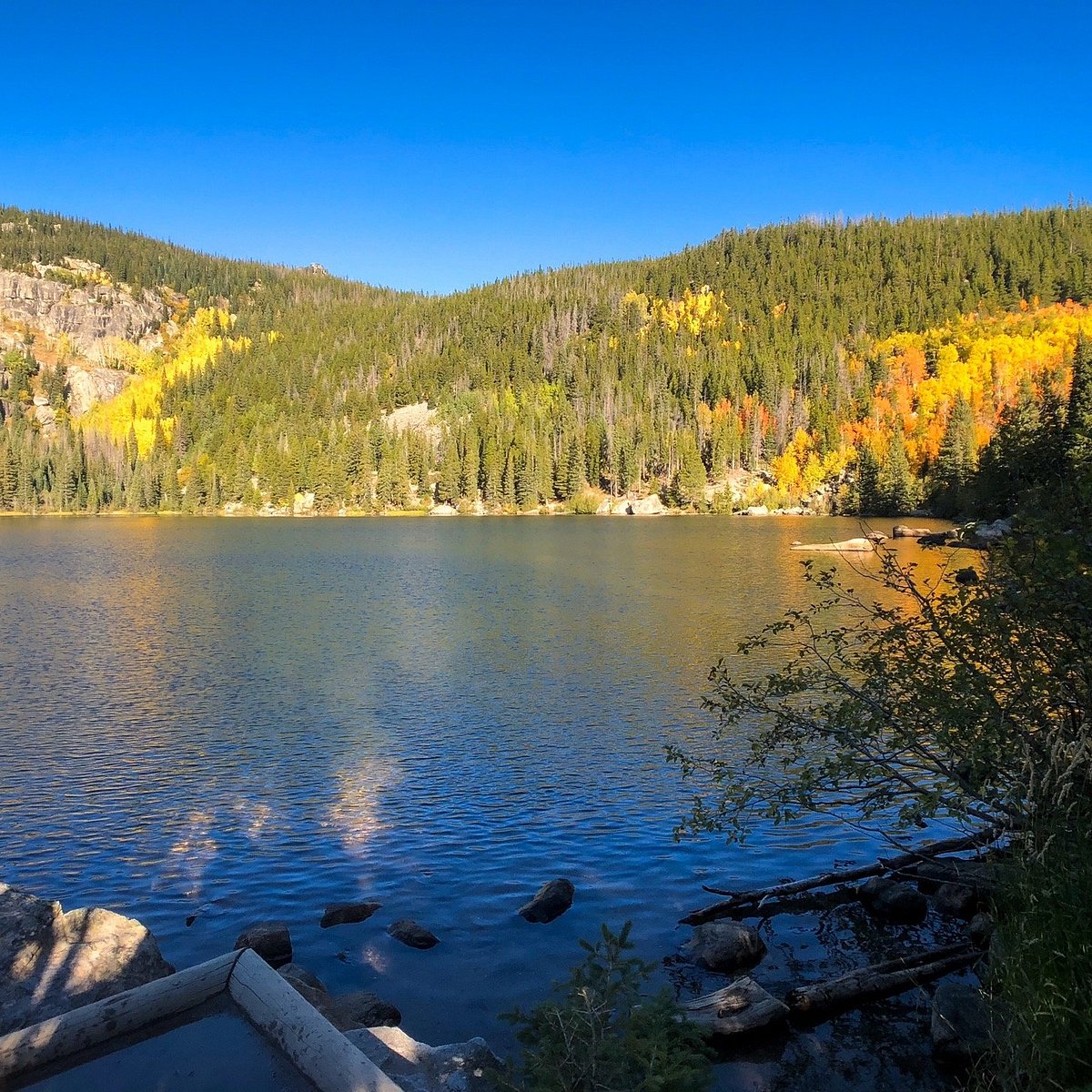 Being one of the highest parks in the nation, Rocky Mountain attracts people with six of the highest mountain peaks and one of the best sunset views. It is only 74 miles from Denver, so it takes around three hours to reach this place.
Colorado Springs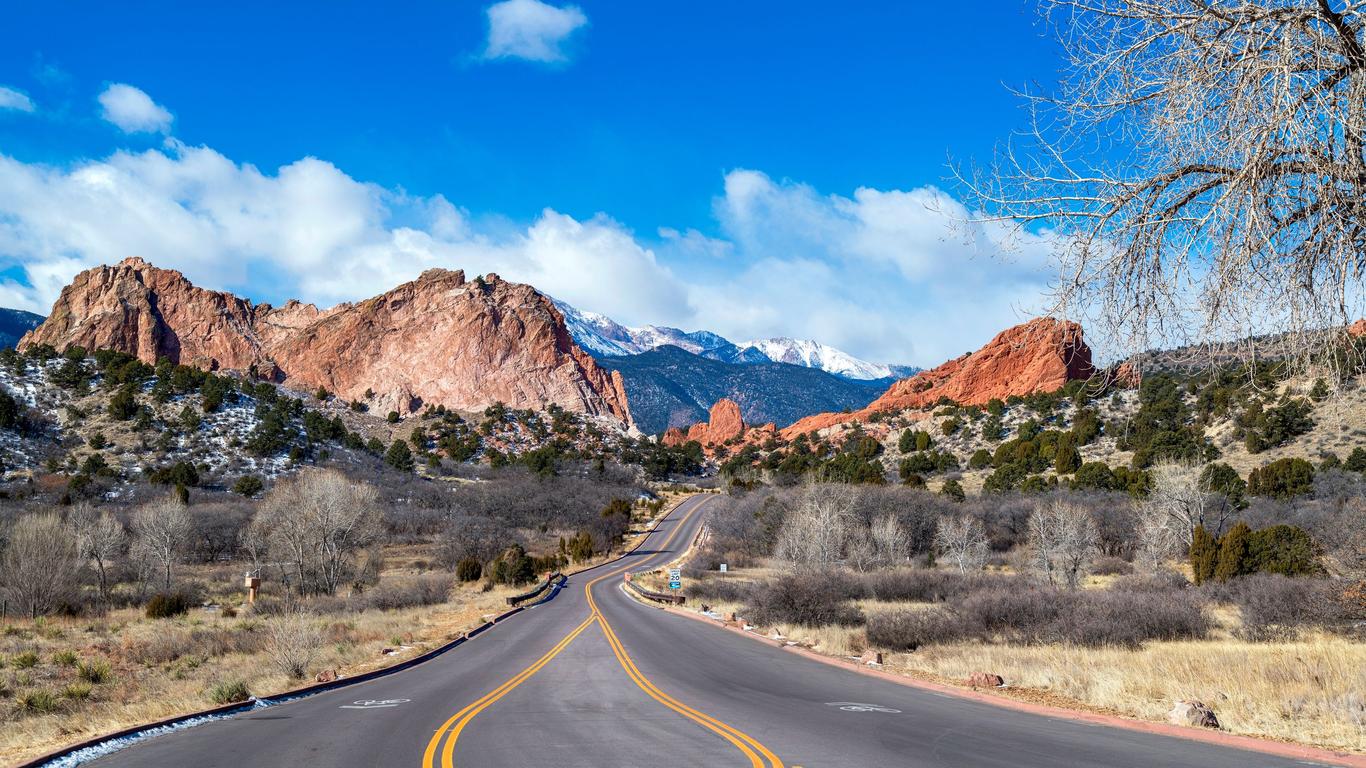 From the Rocky Mountains, you can reach Colorado Springs, featuring the iconic red-sandstone formations. Not only is this place great for tourists, but also a good place for accommodation. If you don't plan to stay in Denver, reach Colorado Springs and book a place there. From that point, most of the famous tourist spots are only one to two hours away.
How to Get Around Denver During Your Vacation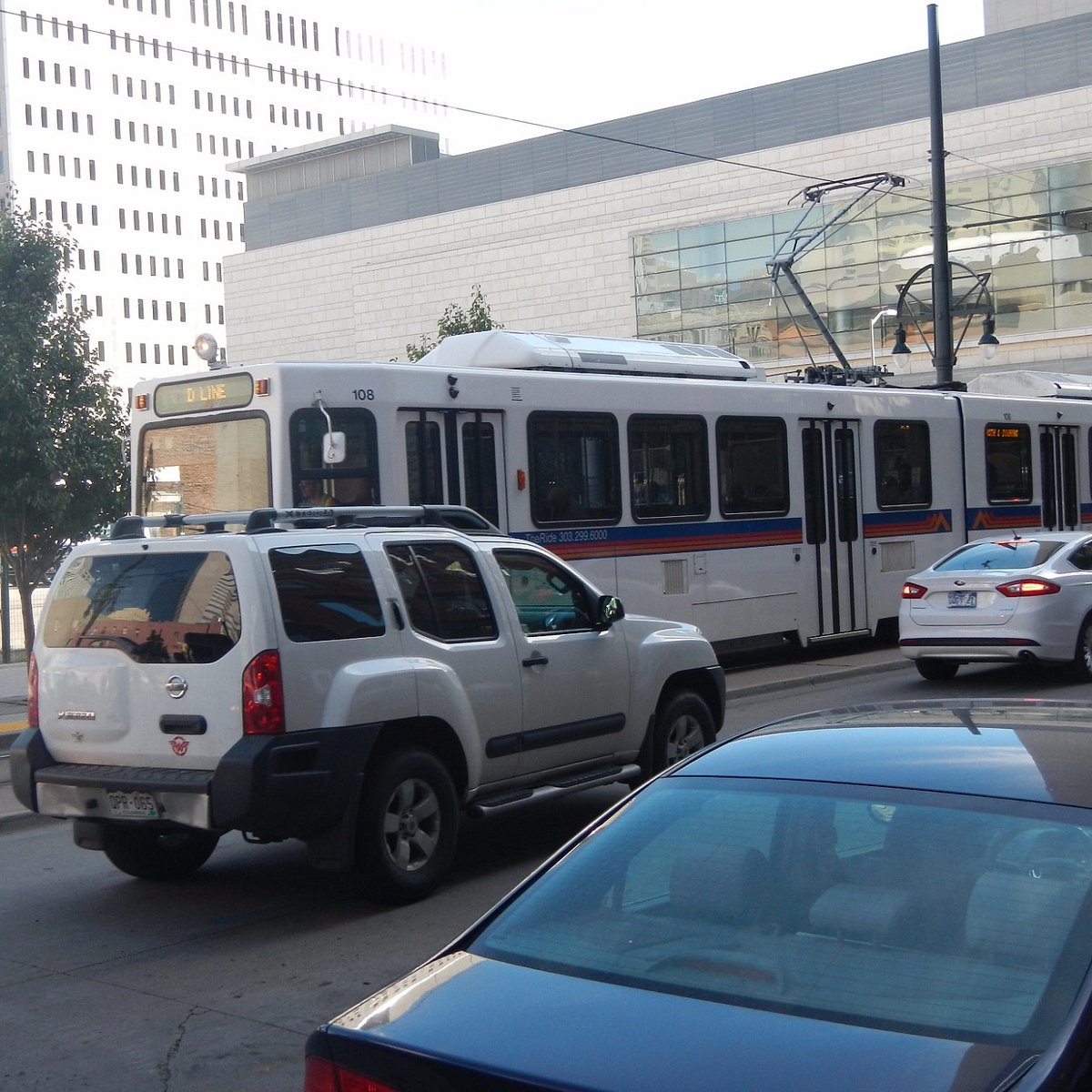 Although a lot of people think you can drive around Denver, the light rail is actually the greatest alternative. Denver's heavy traffic might make it difficult to travel to some locations, so the light rail gets you practically there conveniently. You can go on foot in the direction of the destination after getting there. Renting a bike from the hotel where you are staying is an excellent alternative for hassle-free city exploration.
The Best Ways to Get to Denver for Your Vacation
Tourists coming from another country can reach this city by airplane, land at the Denver international airport, hire a cab or ride a light rail to reach the hotels. If you are visiting from another city, the best option is still using an airplane. You can also rent a car, but that may cost you a lot. In addition, you can rent a car after reaching Denver and explore the city with ease. Denver is also accessible via trains, so if you want once in a lifetime experience with your family, opt for a train ride and drop at the closest train station from your hotel.
3 Top Tips for Staying Safe in Denver When Visiting with Kids
Safety: Denver is a beautiful city, but the downtown area is not the safest spot. You should be aware of your surroundings if you visit that place and always keep a sharp eye on anyone following you.
Theft: The biggest issue in Denver is car theft, so always lock your car and park it near the place you are visiting. Do not rely on valet parking as many thefts happen due to people parking without locking their cars. On the other hand, only use reputable companies to book your flights and car trips as many online scammers are active at season peak.
Proper Planning: Make sure you plan your trips and avoid visiting Denver when there is heavy snowfall, your kids may not enjoy all it has to offer.
Conclusion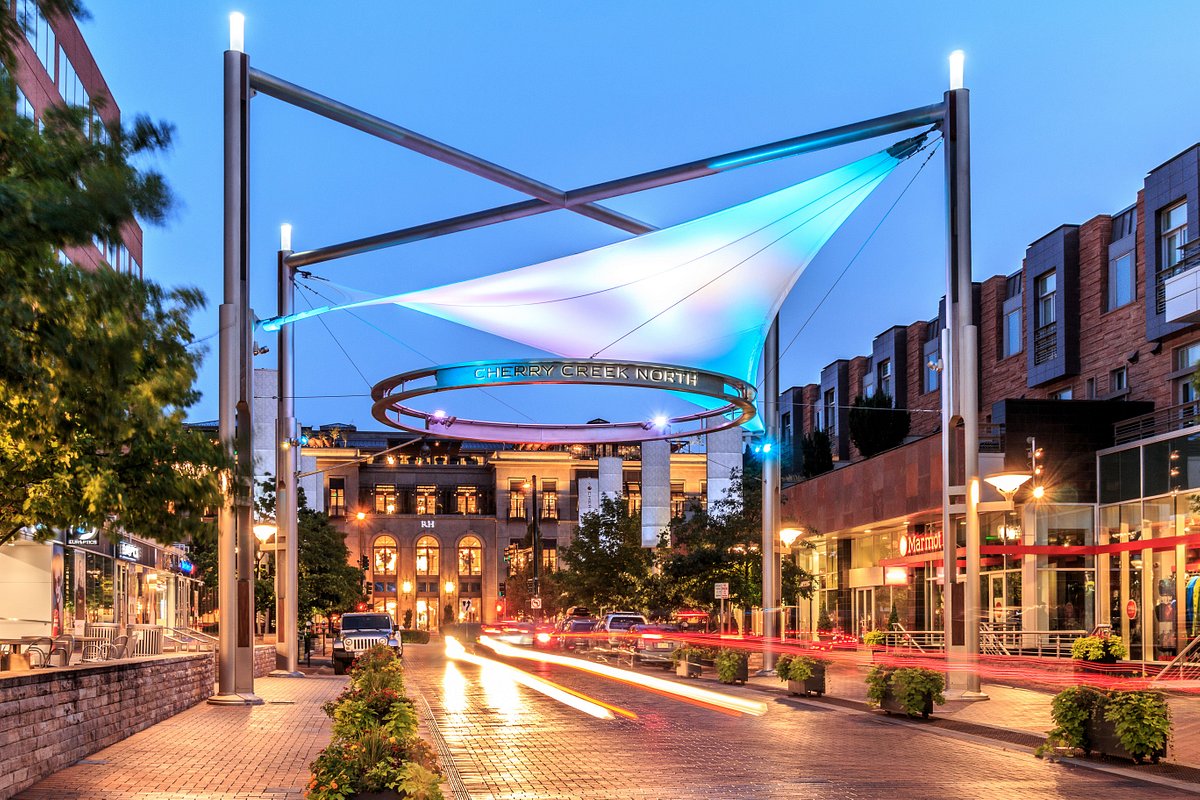 As long as you plan and know where to visit, a family trip to Denver can become an unforgettable memory. Our Denver family travel guide can help you find the best places to visit, eat, and have the best time. Take good care of your vehicle and other possessions before you set off on your trip to avoid any hassles.
More about our TFVG Author