Planning a trip to Disney World in Florida can be more stressful than any other vacation. Everything needs to be organized—from park tickets for each person and dinner reservations to hotel room keys, park hopper passes, and more.
Magic Bands may ease some of the stress as they hold everything you need for a Disney vacation in a convenient wristband. If you're still wondering if Magic Bands are worth buying for Disney World, the answer is yes. Read on to learn more about Disney World's Magic Bands and why they may be worth it for your Disney vacation.
What Is a Magic Band?
Magic Bands are colorful plastic wristbands that get activated during your Disney World vacation. The Disney World Help Center has lots of answers to guests' questions. It gives you the necessary information about Magic Bands.
The Magic Band comes in two parts—the icon and the band. The icon, the piece with a Mickey icon, uses RFID technology to do everything you need. The band can be removed and replaced so you can personalize your wristband.
As mentioned above, Magic Bands stores all the information you need for your vacation. It's a key to your Disney World hotel room and has the hotel reservation information. For the Disney World parks, it has your park tickets, Fastpass+, Genie+, DAS Pass, and PhotoPass, and can also work as a form of payment.
How Do Magic Bands Work?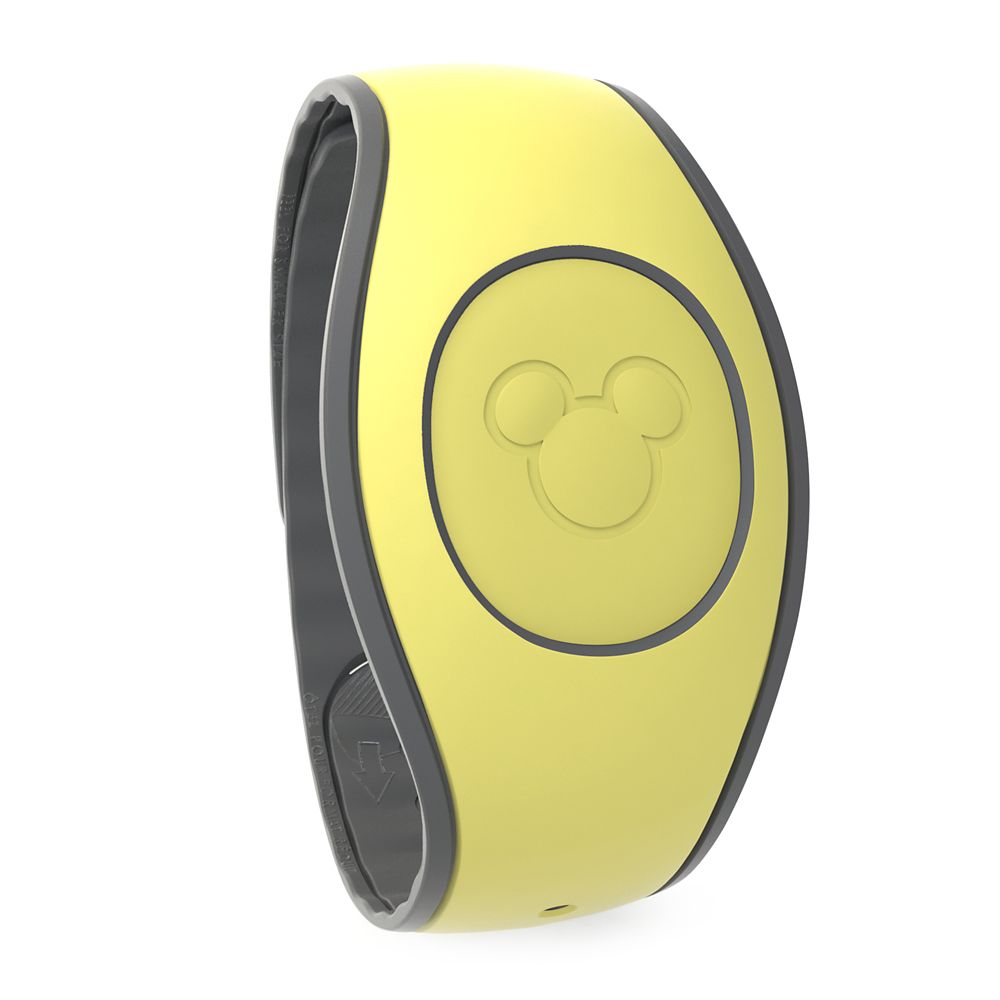 With RFID technology, Magic Bands have an RF chip in the Mickey icon. This chip links to your My Disney Experience account. This account can be accessed on the mobile app. So, nearly every park entrance, attraction, and restaurant have a touchpoint for your Magic Band, and you'll be entering the happiest place on earth without the hassle.
Disney photographers can also scan your Magic Band. In addition, all your Disney World photos will be stored on your My Disney Experience account.
How To Use Your Magic Bands
All you need to do when scanning your Magic Band is place Mickey's head that is on your band on any scanners in the Disney World parks or hotels.
The Mickey scanner usually has a gray color, and you'll need to leave your band on the scanner until it turns green.
Where Can I Get a Magic Band?
There are two ways to get a Magic Band.
Some people want to reduce stress, so they purchase Magic Bands online through the Shop Disney app or the website. Magic Bands can be activated before going on your trip.
If you'd rather buy them in person, they are available at retail locations throughout Disney World Resorts and Disney Springs.
Certain stores will have corresponding sections dedicated to a specific Disney movie. For example, suppose you're looking for a wristband devoted to your favorite Disney characters. In that case, checking all parts of a store will be beneficial.
How Much Do Magic Bands Cost?
Magic Bands start at $19.99 plus tax. This price is only for simple one-color wristbands.
Prices begin to increase between $29.99 and $44.99 plus tax. These upgraded prices are for collectible wristbands that have various Disney-themed designs.
With the Disney World 50th Anniversary, there is also an anniversary wristband that costs $58.00.
With the high cost of Magic Bands, there may be a loophole in saving you some money to give you the desired style you want. Your or another party member can make the purchase for the whole group and link everyone in your party to your Disney account. This will keep you all together for the duration of your trip.
People who are big Disney fans can also get their own Magic Bands engraved with their names on them. This will let you personalize the band design and have a personal touch of your name on it.
Are Magic Bands Worth Getting for One Day?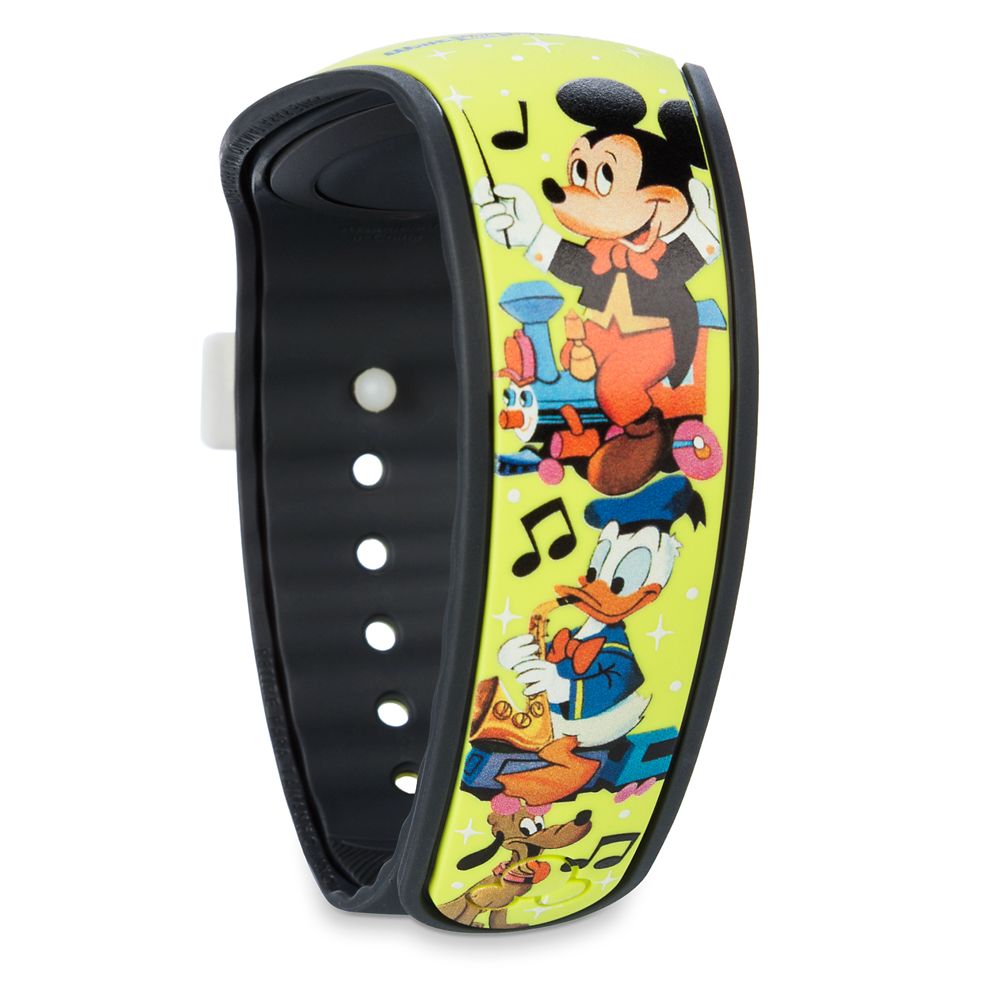 This is a difficult question to answer.
I would say that logically buying a Magic Band isn't worth it for only one day. Although it makes life more convenient, sometimes that additional money is not worth it for just one day.
However, there is an upside to getting a Magic Band. It is a long-acting commitment that you can use in the future.
Magic Bands are not a one-time-use product. Using your Disney World app, you can activate your Magic Band anytime you go to Disney World. As a result, you can consistently use the same Magic Band during multiple trips to Disney World.
Some say it's impossible to visit Disney World only once, and it is nearly impossible to see everything that Disney has to offer in one day. As a result, buying a Magic Band for one day, only to use it later on, is well worth it.
Magic Bands have a battery life of about two years. So, there is no need to rush to buy a new one if you are expecting to be a frequent visitor to Disney World.
Are Magic Bands Worth Getting for Disney World?
Yes.
As you've seen, there are a tremendous number of reasons why Magic Bands are essential for a vacation to Disney World. Everything you need is at your fingertips, and you don't need to worry about losing your personal belongings.
Another reason that Magic Bands are worth getting for Disney World is the payment option. Disney World guests can sync their credit card to their wristband, and the charges will appear on the hotel bill.
This option only works if you are staying at a Disney World resort or hotel. This is because Magic Bands are only compatible with resorts inside Disney World. This is also true for using your Magic Band as a key card for your hotel room.
Magic Bands vs. Magic Mobile vs. Key to the World Card
Magic Bands are not the only options for convenience during a vacation to Disney World. Disney World offers two other choices that will provide you with the best experience in this magical attraction.
These options have similar features to the Magic Bands. However, keep in mind that the Magic Band includes more features. In addition, it is much more convenient to have everything attached to you at all times.
Here are two other alternatives that have similar conveniences but may not have all the attractive features that Magic Bands have.
Magic Mobile
Magic Mobile is another contactless way to access almost all the same features as a Magic Band. It is important to note that Magic Mobile works for both Apple and Android devices.
Here are some features of Magic Mobile:
Park Entry
Disney PhotoPass
On-Ride Photos
Virtual Queue Access
Hotel Parking
Disney Resort Hotel Folio
You cannot use Magic Mobile to unlock your Disney World Resort hotel room. You are also unable to charge food and souvenirs to your Magic Mobile.
Another issue with Magic Mobile is the certainty that your phone may die while at the parks. Unfortunately, phones will always run out of battery, and there may be times when you won't be able to reach a charging station before needing to access your Magic Mobile.
With the Magic Band, on the other hand, you never have to worry about running out of battery. Instead, you can use your phone to take pictures of yourself and your loved ones.
Key to the World Card
A Key to the World Card is given to all residents staying at a Disney resort hotel.
Here are some features of the Key to the World Card:
Park Entry
Virtual Queue Access
Disney PhotoPass
Disney Resort Hotel Room
Has Charging Privileges
A Key to the World Card needs to be kept in a safe place at all times. Losing this card would mean losing everything, including your hotel key. So, if you're keeping it in a purse or wallet, you must always ensure you have that with you.
When considering the three options, is losing this card worth the risk? Or is it easier to have all your amenities attached to your wrist with the Magic Band?
Final Thoughts
It's no secret that Magic Bands are an asset to simplifying Disney World trips. They may not be necessary for everyone, but they are convenient to keep all your trip details on your wrist. Never again will you lose something you need for your Disney World vacation.
Are Magic Bands worth buying? The simple answer to this question is yes. Everybody wants convenience. What's more favorable than having everything you need to be attached to your wrist? Nothing. You never have to worry about carrying all your belongings through the crowded streets of Disney World.
Having everything you need for a trip to Disney World in the most convenient way gives you the optimal opportunity to enjoy your vacation with as little stress as possible. It's a guarantee that Magic Bands are entirely worth buying for your trip to Disney World and can be used at different times afterward on your next trip.
More about our TFVG Author