Vacationing at Disney World in Florida is supposed to be a stress-free experience. After all, that's what the "happiest place on Earth" is all about. But one of the things that can often spoil a vacation is worrying about groceries. Fortunately, many delivery services can take care of this for you.
With just a few clicks of a button, you can have your groceries delivered right to your door. That means you can spend more time enjoying your vacation and less worrying about food. So next time you plan a trip to Disney World, take advantage of one of these convenient delivery services.
Options for Grocery Delivery
There are several choices when it comes to grocery delivery to Disney World; the option best for you will depend on your family's needs and hotel location.
Garden Grocer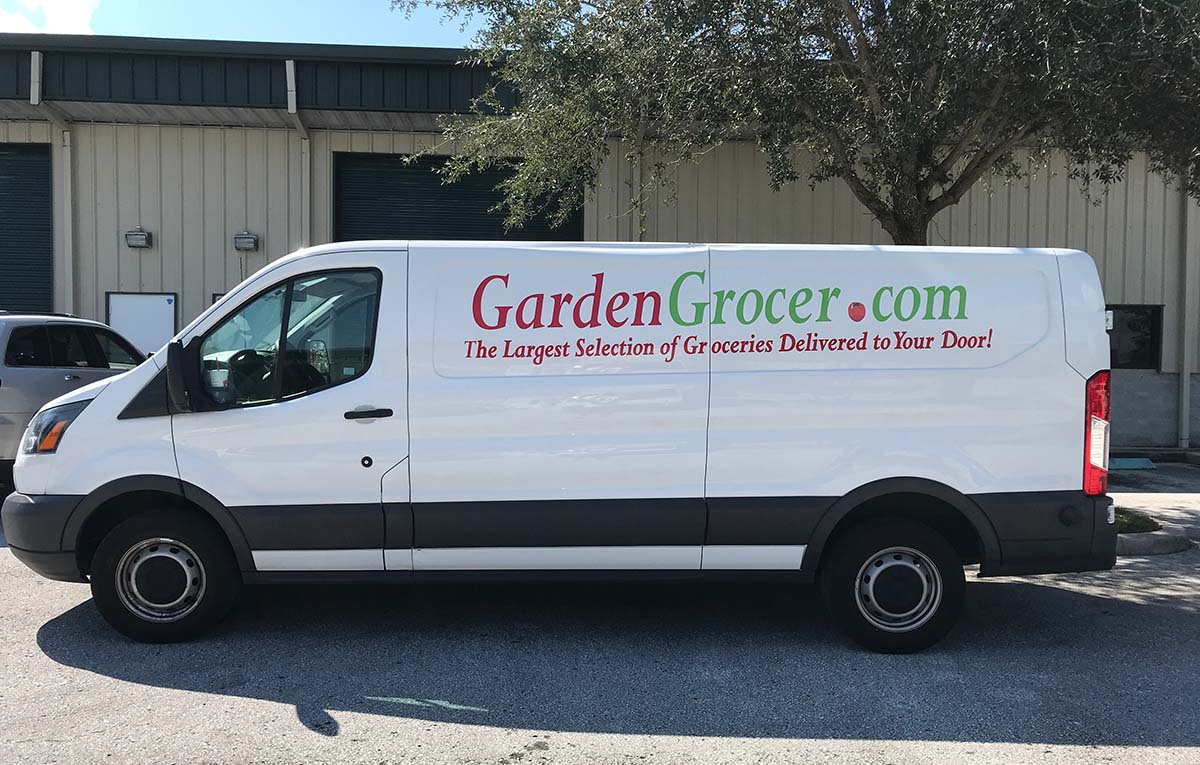 Garden Grocer is a great option for grocery delivery. It's hard to miss their bright yellow vehicles zipping around the parks and resorts, and their friendly drivers are always happy to help guests with their groceries. Garden Grocer is typically at the top of everyone's list, and it's not hard to see why.
They offer a wide variety of food and household items, and their prices are very competitive. Plus, they offer free delivery for orders over $200. However, the one downside of Garden Grocer is that they don't deliver to all of the Disney World resorts.
So if you're staying at a hotel that's not on their list, you'll need to find another grocery delivery service. Overall, Garden Grocer is a great option for guests who want the convenience of having groceries delivered to their Disney World resort hotel room.
Garden Grocer is a great option if you're looking for a convenient way to deliver your groceries. However, one downside to using their service is the delivery charges. While the exact fee will vary depending on your order size and delivery location, you can expect to pay at least $5 for delivery.
And if you're unlucky, you might even end up paying more than $10. So if you're on a tight budget, Garden Grocer might not be your best option. On the other hand, if you're willing to pay a little extra for convenience, then Garden Grocer is worth considering.
Walmart Grocery Delivery
With Walmart Grocery Delivery, you can have all your Disney essentials delivered right to your doorstep. No more missed opportunities to meet Mickey Mouse or ride Space Mountain. Order your groceries online, and Walmart will deliver them to your hotel room. So go ahead and enjoy the magic of Disney World, knowing that Walmart Grocery Delivery has covered you.
Instacart
If you thought getting your groceries delivered to your doorstep was convenient, wait until you see what Instacart can do for you at Disney World. With their new delivery service, you can have your favorite snacks and drinks delivered right to your hotel room, so you can spend more time enjoying the rides and attractions.
And because Instacart knows that waiting in line is no fun, they have teamed up with Disney FastPass+ so you can skip the lines and get your food delivered even faster. So whether you're craving a churro or a Mickey Mouse-shaped pretzel, Instacart will ensure you're never left hungry.
We Go Shop
Disney World is the happiest place on Earth but can also be the most crowded. We Go Shop delivery services are a lifesaver for parkgoers. With We Go Shop, you can order food, drinks, and even souvenirs from anywhere in the park and have them delivered to your location. No more waiting in line for hours to get a Mickey Mouse ice cream!
And if you're worried about missing out on the fun while waiting for your delivery, don't worry – We Go Shop offers free entertainment options like movies and games you can enjoy while you wait. So next time you plan a trip to Disney World, add We Go Shop to your list of must-haves.
Amazon Prime Now
Just when you thought Amazon Prime couldn't get any better, they've added delivery services to the happiest place on Earth- Disney World! No longer will you have to waste your time standing in line for souvenirs or overpriced Mickey Mouse ears. With the click of a button, you can have all your favorite Disney products delivered to your hotel room.
And if you're worried about those pesky resort fees, don't worry- Amazon Prime Now has you covered there too. With their new package, they'll deliver your items directly to the park entrance. So what are you waiting for? Start planning your dream vacation today!
Orlando Grocery Express
If you're like most people, the mere thought of grocery shopping while on vacation is enough to make you break out in a cold sweat. Lugging around heavy bags and searching for ingredients in unfamiliar stores can be enough to ruin even the most magical of vacations.
But thanks to Orlando Grocery Express, you can now enjoy the best of both worlds. They offer convenient, reliable delivery services that will bring groceries right to your door – no matter where you're staying in Disney World. Whether in a hotel room, villa, or campground, we'll ensure you have everything you need to make your vacation perfect.
Their delivery fees are also flat-rate, so you'll never have to worry about hidden charges. So go ahead and enjoy your holiday – Orlando Grocery Express will take care of the grocery shopping for you!
Shipt
If you thought the happiest place on Earth was just a fairy tale, think again! Disney World now offers Shipt delivery services, so you can enjoy all the magic without carrying your luggage. That's right; now you can have your mouse ears and eat them too!
You must download the app, select your items, and wait for a magical delivery person to bring them to your door. So whether you're craving a churro or need some extra pixie dust, Shipt has you covered!
Dizzy Dolphin Delivery
Dizzy Dolphin Delivery is a new service at Disney World that offers guests the chance to have their purchases delivered to their hotel rooms by a dolphin. That's right, a dolphin! How cool is that? Guests can give their purchase order to one of our cast members, and the team of dolphins will take it from there.
The service is committed to making your Disney World experience as magical as possible. What could be more magical than having a dolphin deliver your purchases to your door? So next time you're at Disney World, take advantage of the Dizzy Dolphin Delivery service. You won't be disappointed!
Grocery Pick-Up Options
Deciding whether or not to use a grocery delivery service while at Disney World is a tough decision. On the one hand, having someone else do the shopping for you is incredibly convenient. On the other hand, it can be a bit pricey. And then there's the option of doing it yourself. If you go this route, there are a few things you should know:
It's essential to have a plan. You don't want to waste precious time wandering around the grocery store to decide what to buy.
Be prepared for long lines. Disney World is a popular destination, meaning the grocery stores near the parks are likely to be crowded.
Consider bringing your reusable bags.
The last thing you want is to carry all your groceries in your arms on the way back to your hotel room. If you're up for the challenge, getting your groceries can be a great way to save money and explore the local area. Just be sure to plan and be mindful of the crowds.
Target Drive-Up
As the Happiest Place on Earth, it's only fitting that Disney World would be home to the happiest grocery shopping experience too. With Target's Drive-Up grocery delivery service, you can have all your favorite foods and snacks delivered right to your car – no more lugging around heavy bags or waiting in line at check-out!
And what's more, our delivery drivers will even load up your trunk for you. So next time you plan a trip to Disney World, add Target Drive-Up to your list of must-dos!
Walmart Grocery Pickup
If you're looking for a hassle-free way to grocery shop while staying at Disney World, Walmart Grocery Pickup might be your service. With this service, you order your groceries online and then drive to the designated Walmart location, where they'll load them into your car.
No need to worry about lugging heavy bags around or dealing with long lines at the grocery store – Walmart Grocery Pickup makes it easy and convenient. Plus, you can rest assured that you're getting the best prices on your groceries. So if you're looking for a no-fuss solution to your Disney World grocery needs, Walmart Grocery Pickup is worth checking out.
Options for Grocery Shopping
Options for shopping for your own grocery during your Disney World holiday vacation include:
Disney World Speedway Gas Stations
Speedway is known for being one of the cheaper gas station options, especially at their locations on Disney World property. These are worth checking out if you're looking to save a few bucks on groceries or need a quick snack while exploring the parks. Just be warned that they can get pretty busy, especially around meal times.
Also, unlike some of the other gas stations in the area, they don't have an attached convenience store. So if you're looking for cigarettes or alcohol, you'll need to go elsewhere. But if you need a cheap and convenient place to grab a bite, Speedway is the place for you.
Taxis and Uber Services
Shopping for groceries while on vacation may not be everyone's cup of tea, but it can undoubtedly be a budget-friendly way to feed your family while you're away from home. If you don't have a car or don't want to rent one, there are still plenty of options for getting around. Taxis, Uber, and Lyft are all popular choices, and while they can be slightly more expensive than other modes of transportation, they're still relatively affordable.
Prices will vary depending on your service, the store you're going to, and the hotel you're staying at, but overall, it's a relatively reasonably priced way to get around. Plus, it's a great way to see some of the local sights you might otherwise miss if you just relied on public transportation.
Ways To Save on Grocery Delivery at Disney World
If you're looking for a way to save money on your trip to Disney World, consider these hacks. First, take advantage of the complimentary shuttle buses from most Disney World resorts to nearby supermarkets. While it may take a bit longer than other methods, this is a great way to save some money. Another option is ordering your groceries online and delivering them to your resort.
That can be a bit more expensive than the other options, but it's worth it if you don't want to deal with the hassle of lugging groceries around on vacation. Finally, if you're staying at a Disney World resort with a kitchenette, consider stocking up on non-perishable items before your trip.
This way, you won't have to worry about food spoilage or carrying heavy grocery bags. With these hacks in mind, you'll surely have everything you need for a successful Disney World vacation!
Do You Need To Be Present for Your Grocery Delivery in Disney World?
Delivery drivers are constantly getting lost at Disney World. You may never see your grocery delivery if you're not present to guide them to your location. In addition, Disney World is a vast and confusing place. There are many different routes, and it can be easy to get lost.
If you're not familiar with the area, it's best to have someone there to help guide the driver to your specific location. Finally, delivery drivers are often not familiar with the layout of Disney World. They may drive around in circles or take the long way to your location if you're not there to direct them. In short, it's always best to be present for your grocery delivery at Disney World.
Why Order Grocery Delivery Outside Disney World?
For anyone who has ever been to Disney World, it is no secret that an abundance of delicious food options is available. From Mickey Mouse-shaped pretzels to mouthwatering turkey legs, there is something for everyone to enjoy.
So why in the world would someone want to order groceries instead? The answer is simple: convenience. With grocery delivery, guests can have all the necessary snacks and drinks without having to lug around a Cooler or wait in line at a kiosk. In addition, delivery services like Garden Grocer offer a wide variety of healthy and allergy-friendly options, so guests can stick to their dietary needs without sacrificing taste or selection.
So next time you're planning a trip to Disney World, be sure to consider ordering groceries for delivery; it might just be the best decision you make all vacation.
Are There Refrigerators at Disney World Hotels?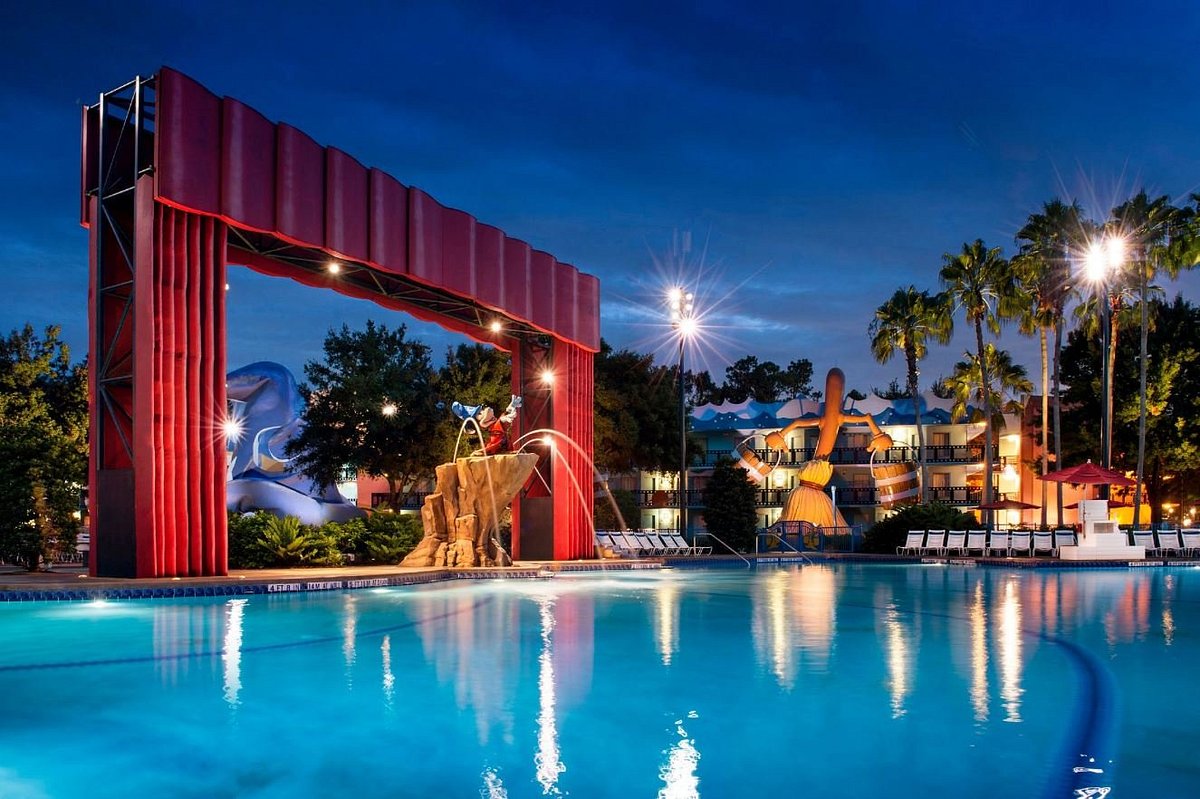 If you're planning a Disney World trip, you may wonder if the hotel rooms have modern amenities. After all, it is the most magical place on Earth! Unfortunately, there is no magic in the hotel rooms – they are pretty standard, including the appliances.
You'll find a refrigerator and microwave in each room, so you can store and heat your food just like at home. And if you're worried about not being able to find space for all of your snacks, don't worry – the fridge is big enough to fit everything you need. So go ahead and pack your favorite treats – you'll have plenty of room to enjoy them during your stay.
Where Do You Find Your Walt Disney World Hotel Address?
When you order grocery delivery to your Disney World hotel, you'll need to provide the full address of your hotel. The easiest way to find this information is by logging onto the Disney World website and looking up your hotel's page. On this page, you'll find the full address and a map of its location.
You can also find this information by contacting guest services at your hotel or by calling Disney World's customer service number. Once you have the full address, enter it into the delivery form when ordering your groceries. You can ensure a quick, hassle-free grocery delivery by taking a few moments to prepare in advance.
Do You Really Need Grocery Pick-Up?
There are a few staples that you can buy right at your Disney World Resort hotel. If you pop over to the gift shop in the main building, you can find bottled water, juice, and even gallons of milk! You can find a more extensive selection of groceries at resorts with a Vacation Club on the property.
With so many options for your grocery delivery to Disney World, there's no doubt that with a bit of planning, you'll have the happiest vacation in the happiest place on Earth!
More about our TFVG Author