Florida is home to Disneyworld and the Universal Orlando Resort – two world-famous destinations. Yet, one activity that puts both to shame is watching a rocket launch from the Kennedy Space Center (KSC).
In truth, a visit to The Sunshine State isn't complete without seeing a rocket lift off. It's an activity that inspires awe and is one to remember for a lifetime. However, rocket launches don't happen every day.
You'll be extremely lucky to visit during a scheduled launch, making this activity even more spectacular than most. It's a jaw-dropping event that leaves a mark on the mind, inspiring millions of kids to harbor the ambition of becoming astronauts and engineers in the future.
Here's where to watch Kennedy Space Center rocket launches.
Kennedy Space Center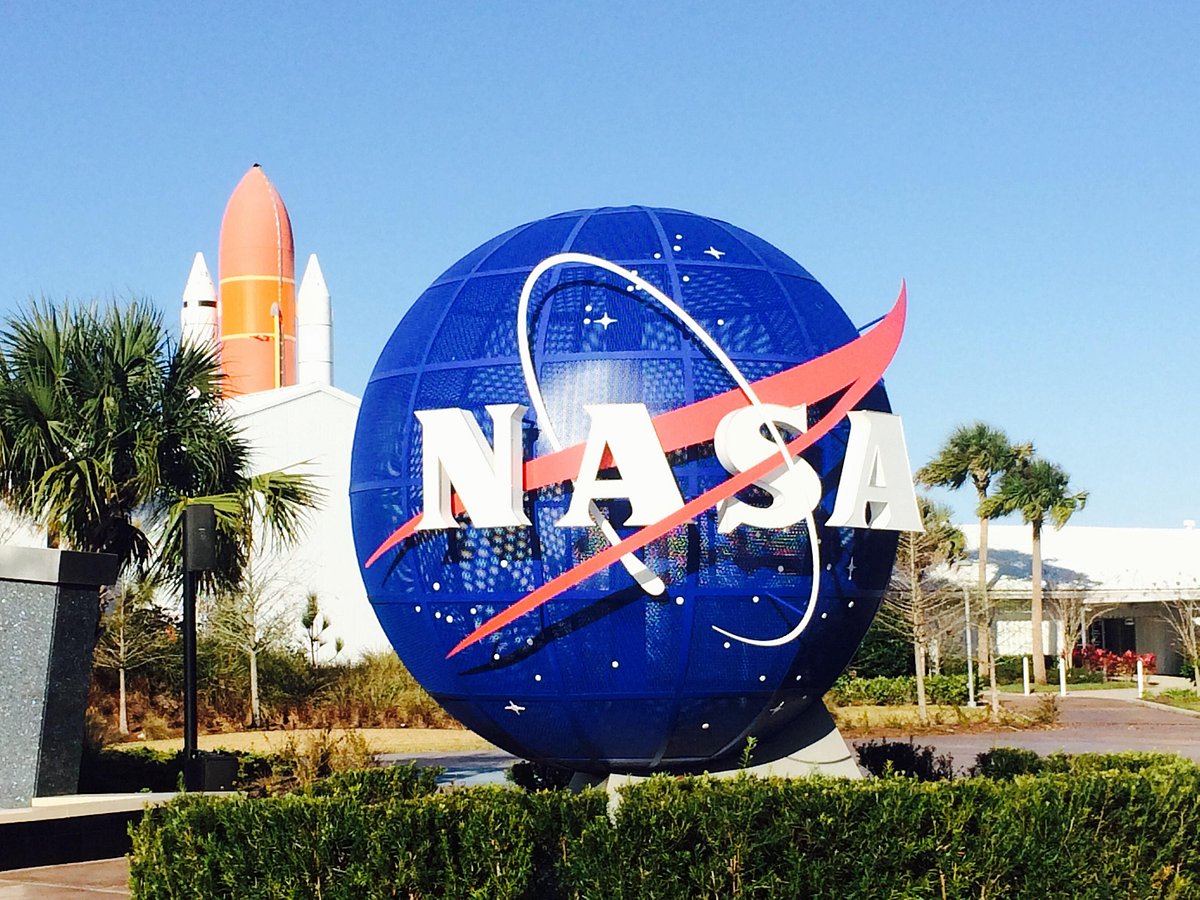 Where better to watch a rocket launch than at the Kennedy Space Center? It's arguably the best place to watch a rocket in action and offers three designated locations for rocket launch viewing. Remember that the rocket launch location also affects the viewing.
Cape Canaveral is home to several launching pads. Consequently, there will be locations that won't offer safe viewing due to the proximity to the launch site. Another factor worth considering is the launch time.
Suppose the launch time is set to happen outside visiting hours. In that case, viewing a rocket launch at the Kennedy Space Center would be impossible. Let's look at some of the best places to see a live rocket launch at the KSC.
Main Visitor Complex
The best value for your money when seeing a rocket life is the Main Visitor Complex at the KSC. The best thing about this location is that it's free! The price of viewing is included in your admission into KSC.
The rocket launch viewing location is on the North Atlantis Lawn, close to the Space Shuttle Atlantis.
The rocket is seven miles away – which might seem like a long distance for most. However, the rocket is so close you feel the earth vibrating like it was lifting off under your very nose.
Besides, there are various seating options, including designated lawn areas and bleachers. You'd better bring sunscreen because there's little shade in this area.
Still, you'll love the live commentary that adds to the intensity and thrill of the experience. Other amenities in this location include:
Wheelchair access
Indoor and outdoor restroom facilities
ATMs
Multiple restaurants
Apollo/Saturn Center
Unlike the Main Visitor Complex, the Apollo/Saturn Center requires an additional fee. It's a premium rocket-viewing spot designed to celebrate the Apollo Space Program.
This location is the last stop for those who'd like to go on a bus tour of the KSC. This center has other attractions, including top-notch theaters, shopping, and dining.
Besides, you get an up-and-close look at the Saturn V, which remains the largest rocket ever built.
You'll also love the Banana Creek viewing area that offers prime viewing areas, including an open grassy area with bleacher seats five miles away from the launch site.
The Right Stuff and The Moon Rock Café are places worth stopping by in this location. Moreover, there's live commentary, wheelchair access, and various restroom options.
LC-39 Observation Gantry
You can't get closer to the action than the LC-39 Observation Gantry. Any closer, there's a likelihood you'd be burned to a crisp by the heat from the spacecraft!
It's the closest possible KSC viewing location. It can be as close as two miles, depending on the rocket launch location.
Interestingly, Launch Complex 39 was the exact spot where the Apollo astronauts took off to the moon.
The only drawback to this location is the limited seating areas at the gantry. Nonetheless, the designated lawn area and outdoor bleachers compensate for this lack of space.
There are many restroom facilities, wheelchair access, and retail shops for refreshments and snacks. The live commentary at the LC-39 Observation Gantry is premium and worth experiencing.
NASA Causeway
Don't expect to visit the KSC for a launch and get access to the NASA Causeway – an exclusively premium viewing area available on rare occasions. It's near the Indian River and offers panoramic views of the launch sites three miles off.
The NASA Causeway is the bridge between Cape Canaveral Air Force Station and the Kennedy Space Center.
Considerations at the Kennedy Space Center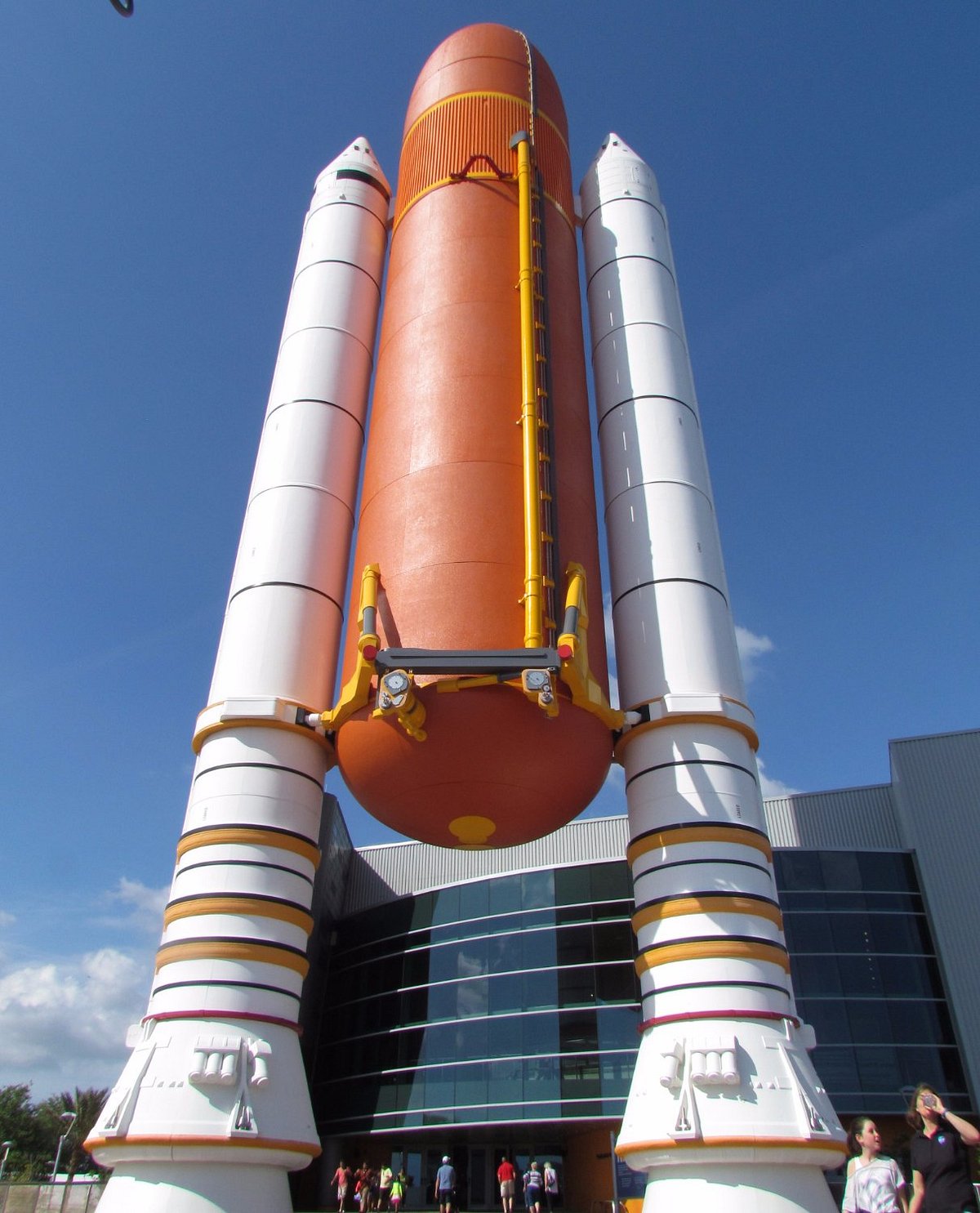 Before visiting the KSC to view a rocket launch, the following considerations are worth remembering.
Limited Viewing Areas
Many visitors to the KSC think they can watch a live rocket launch at any viewing area they choose. This assumption couldn't be further from the truth. The date and schedule affect viewing locations, and some areas aren't always accessible.
Free Transportation
Individuals who purchase premium tickets to exclusive viewing locations receive free transportation to the designated area, courtesy of the KSC. All that is required is to park inside the visitor's complex before heading to the VIP bus that'll ferry you to the site.
Go Early
Getting to the venue on time is crucial because the bus boards three hours before the appointed launch times. Traffic gets worse the closer to launch time.
Moreover, a few security checks eat into the time. You'll want to complete that as soon as possible before boarding the VIP bus. Remember, the KSC offers no refunds if you arrive late!
Book in Advance
Booking in advance puts you in the best position to get a seat for a KSC rocket launch. These tickets sell like hotcakes; you should buy yours as soon as they're on sale.
Besides, it's the only way to ensure you get your preferred viewing spot. Still, tickets are on sale at the venue, but the likelihood of snagging premium seating is close to zero. The KSC offers ticket options, including tiered packages for individuals and groups.
Rocket Launch Cancellations
Rocket launches are touch and go. It's the first thing you must consider before purchasing a viewing ticket. These space endeavors are at the pinnacle of science, with the tiniest mistakes leading to catastrophic results.
Consequently, rocket launches can be delayed, canceled outright, or rescheduled. Many Florida rocket launches go smoothly without issues. Still, it's also possible that a launch is called off seconds before the countdown lifts off.
This event is known as a Launch Scrub and isn't the fault or responsibility of the KSC. It is why rocket launch tickets are non-refundable, no matter the situation. While the KSC oversees the amenities, including the viewing areas, it has no control over NASA activities.
Other Places To Watch Live Rocket Launches
The Kennedy Space Center is arguably the best place to watch a rocket launch. However, the popularity of this destination, security checks, and heavy traffic make it unsuitable for many.
Moreover, you can find other fantastic viewing locations across Cape Canaveral, including public viewing spots across the Space Coast.
Remember that parking is often a challenge, and many public viewing areas charge a fee to park. Below are alternative viewing options to watch a rocket launch in Florida.
Titusville
Titusville is one of the first places that come to mind for space enthusiasts who'd like to watch a rocket launch without paying admission at the KSC. It's strategically located across from the Kennedy Space Center and has numerous locations for live rocket views.
Titusville also has many parks at the waterfront that serve as excellent viewing spots. You'll also have your pick of the countless eating spots that are within walking distance.
Playalinda Beach
You'll find Playalinda Beach along Canaveral National Seashore, which offers amazing rocket launch sightings – particularly for launches from Launch Complex 40 and 41. The views are clear and unobstructed.
Still, the location is perilously close to Complex 39, so you can't watch Complex 39 launches from here. Individuals traveling by vehicle will find the beach off Cape Canaveral National Seashore – a renowned national park. It's untouched in its natural beauty with white sandy beaches that stretch as far as the eyes can see.
Playalinda Beach has 13 parking areas with restroom facilities on its 4-mile coastline. Even though there are no showers, an array of flora and fauna will keep you occupied before launch.
Note that Playalinda Beach has a nudist section. The nudist area is at beach parking 13, even though it overlaps beach parking 11 and 12.
Sand Point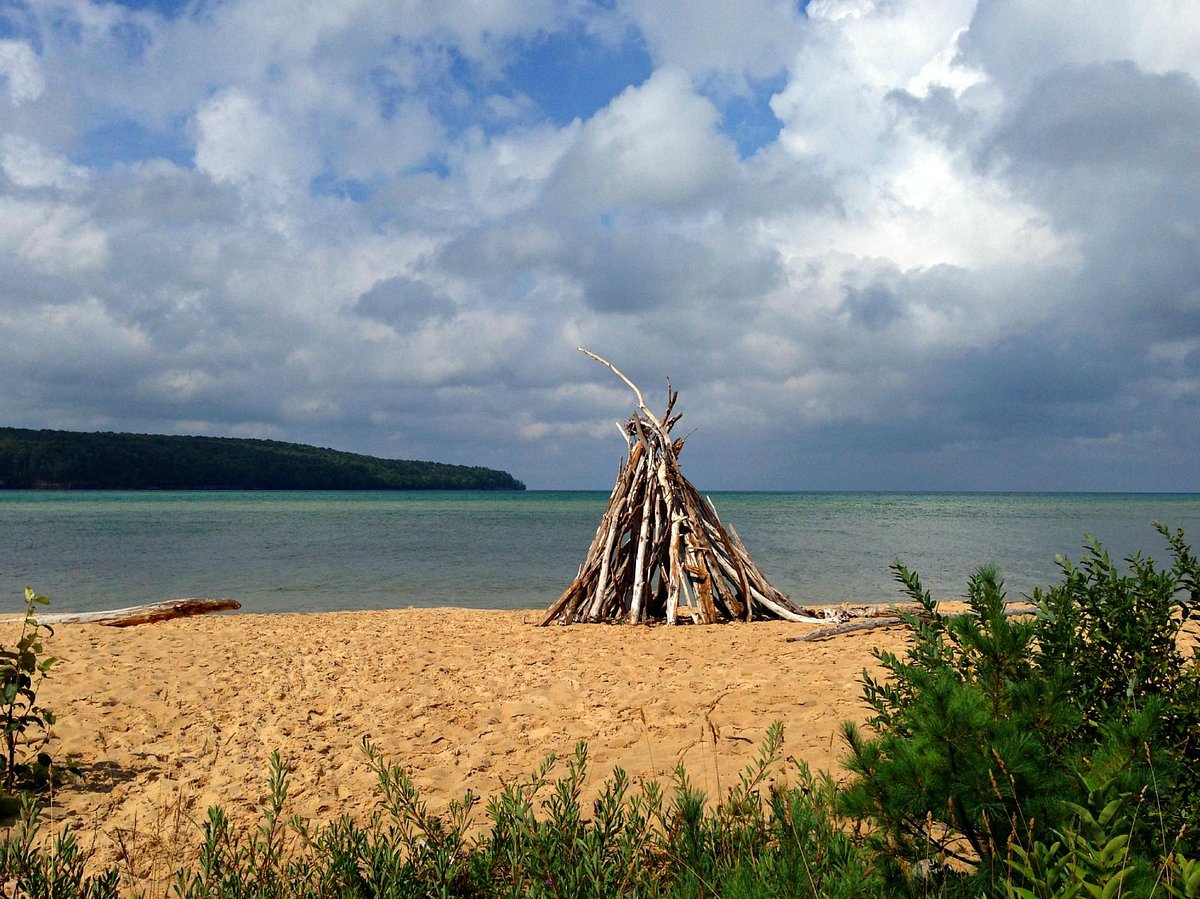 Sand Point Park at Cape Canaveral is a prime viewing spot for many launches. It's at the shoreline and offers free parking. This location features:
Several BBQ grills
Restroom facilities
Picnic areas
A kiddie's playground
It also has a splash pad to cool off in the Florida summer heat.
Max Brewer Bridge
Max Brewer Bridge is a short distance from Sand Point but offers a more elevated view during rocket launches. It's a 65-foot causeway across the Indian River that shuts down during scheduled launches making it an amazing viewing spot for enthusiasts.
Parrish Park
Parrish Park is situated a few miles off Max Brewer Bridge, offering scenic areas for watching rockets lift off. The fishing pier is the highlight of this viewing spot. Still, it's not lacking in amenities, including restrooms and a large car park for over 100 cars.
Space View Park
Playalinda Beach may be too close to watch launches from Complex 39A, but Space View Park is an excellent alternative. This viewing spot is free and open all the time. The Panoramic views across the water make it an amazing place to capture the rocket in a photo.
Besides the rocket launch, Space View Park also has the U.S. Space Walk of Fame, a monument dedicated to the history of space exploration.
It features astronauts and workers from different space exploration programs, including Apollo, Gemini, Mercury, and Space Shuttle.
Rotary Riverfront Park
Rotary Riverfront Park has many pavilions, restrooms, and a playground. The viewing spot is also suitable for families with kids.
Marina Park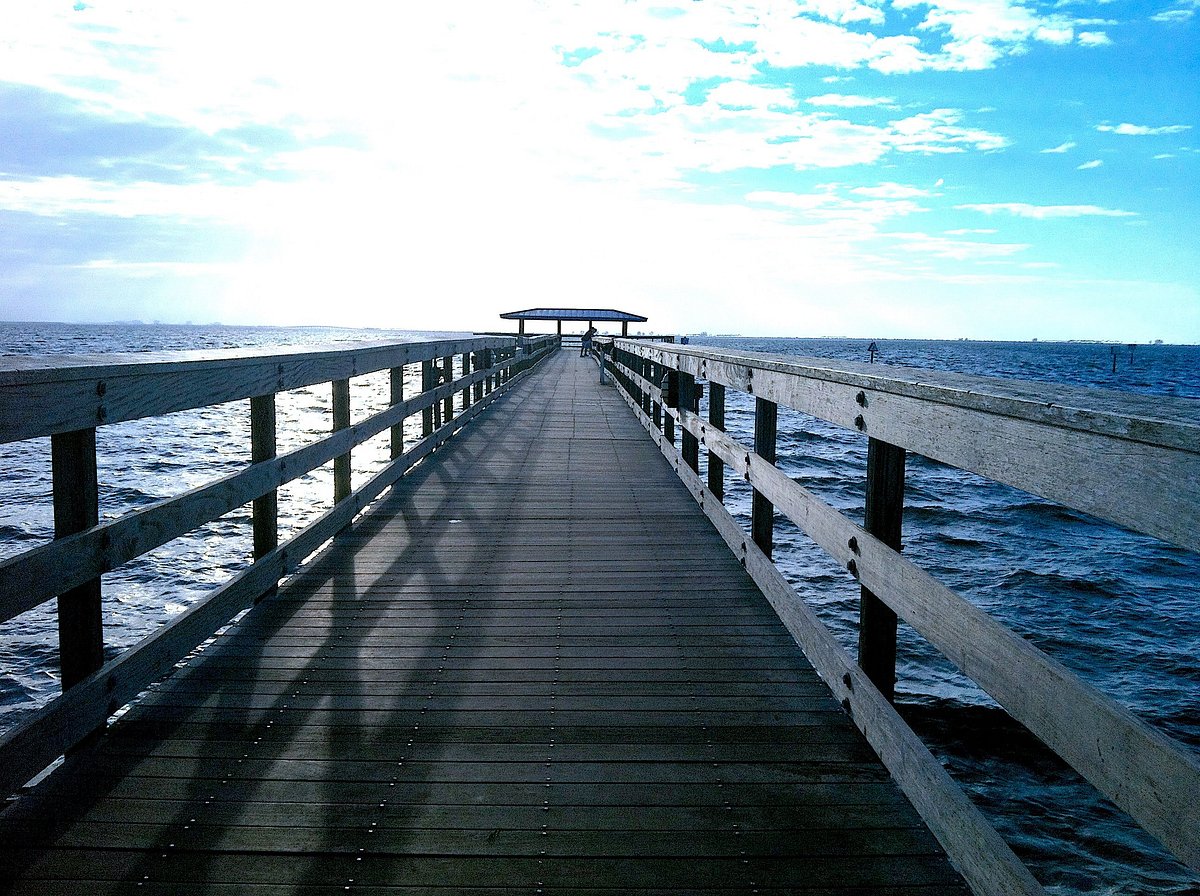 Look no further than Marina Park if you want to watch a rocket launch with your pets. It plays host to a dedicated dog park. It includes amenities like picnic pavilions, restrooms, a skate park, and a kiddies' playground.
Port Canaveral
Port Canaveral is at the southern end of the KSC and offers a mix of viewing spots for space enthusiasts. It's an extremely busy port for cruise ships and often congested with traffic when cruise days coincide with a rocket launch.
Going early will ensure you get a parking space, allowing you to sit back and enjoy the show as giant ships make their way across the water.
Port Canaveral often regulates parking locations for massive launches and will continually redirect traffic to other viewing areas. Below are conducive viewing spots in the Port Canaveral area.
Jetty Park
Jetty Park is a prime viewing area for launches happening at Launch 46. It's a picturesque area with lots of sun dancing across the ocean waves.
The entire park is 30 acres, including 4 acres of pristine beach. Jetty Park offers more amenities than most viewing areas and features rental sporting equipment like paddle boards and kayaks.
Kill two birds with one stone by heading out to the 1200ft pier jutting into the ocean. You'll find cleaning stations and bait shops, including various concession pavilions. Fishing on the dock is free and doesn't require a license.
Exploration Tower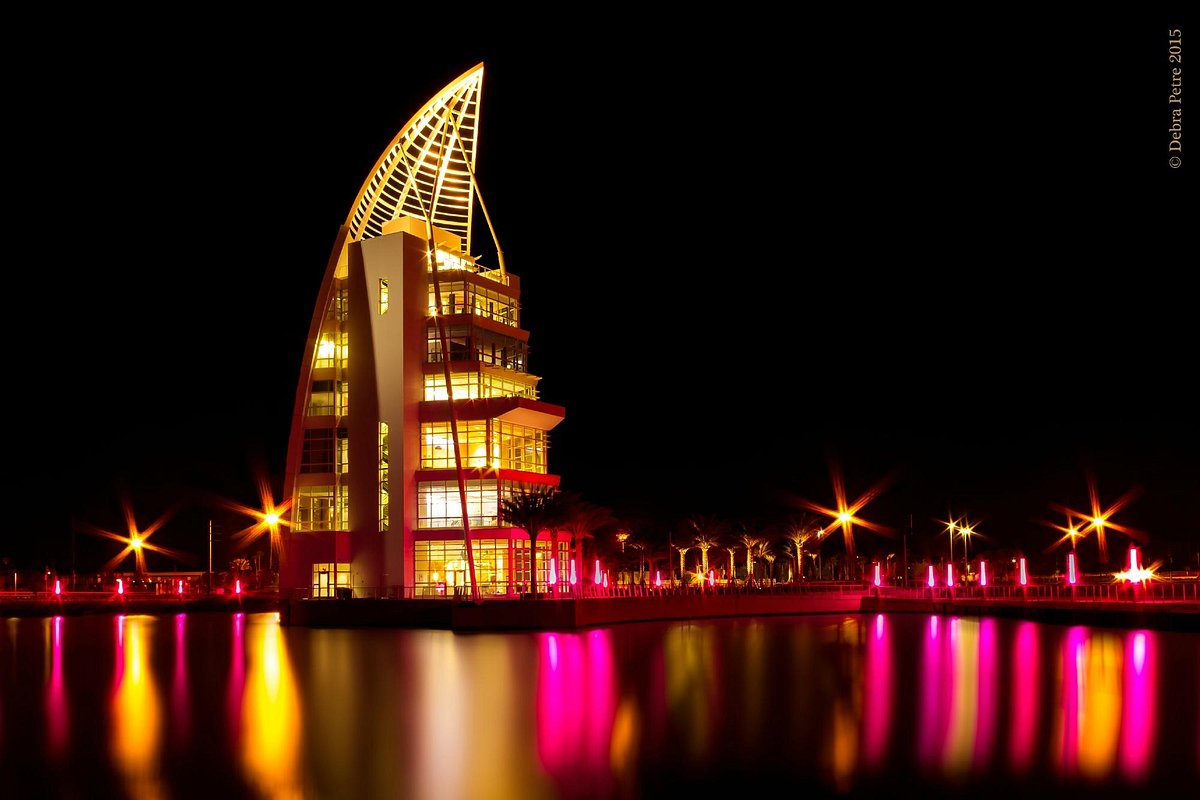 Exploration Tower is the idyllic spot for rocket launch viewing, especially when you climb up to the seventh floor. This panoramic landscape offers amazing views of the cruise ships sailing past, and telescopes are dotted around to provide a close-up view.
Remember, the tower doesn't allow tripods into the premises, and tickets should be booked before launch day.
Tickets are non-refundable and mission-specific. Exploration Tower also hosts other events and isn't always accessible during rocket launches, so check online beforehand.
Cherie Down Park
Cherie Down Park is one of the numerous beach viewing areas with great facilities, including picnic areas, a pavilion, and many BBQ grills.
More importantly, the restrooms have showers! However, it's smaller than most viewing areas and fills up in the blink of an eye during launch day. Go elsewhere if you can't go early to this park. Parking is free but fills up quickly.
Cocoa Beach
The Cocoa Beach region is located further south of the KSC and has multiple viewing areas anywhere on the beach. Numerous parks offer excellent rocket launch viewing, including the Cocoa Beach Pier.
Cocoa Beach offers exciting water activities like surfing and yachting, amplifying the rocket launch experience. Below are a few viewing locations that are rocket launch worthy in Florida.
Cocoa Beach Pier
Cocoa Beach Pier is arguably the best place to head out in this area. It features an ocean view that makes watching rocket launches look almost magical.
The 800 feet pier is hugely popular and has five amazing restaurants where you can let sit back and enjoy the almost festive atmosphere. You can also fish without a license on the pier.
More importantly, Cocoa Beach Pier is expansive, with tons of space for rocket enthusiasts. The pier also rents out umbrellas, beach chairs, and other beach items to make your stay enjoyable.
The beach pier is immensely popular and gets jam-packed with people during scheduled launches. It would help if you went to the venue hours before the launch to have a pleasant experience.
Alan Shepard Park
Alan Shepard Park is on the oceanfront and is another suitable location to watch rocket launches across the water.
The park has various facilities, including:
Designated picnic areas
Showers and restrooms
A children's playground
Beach rentals
Parking costs a token, with over 300 parking spaces available on launch day.
Sidney Fischer Park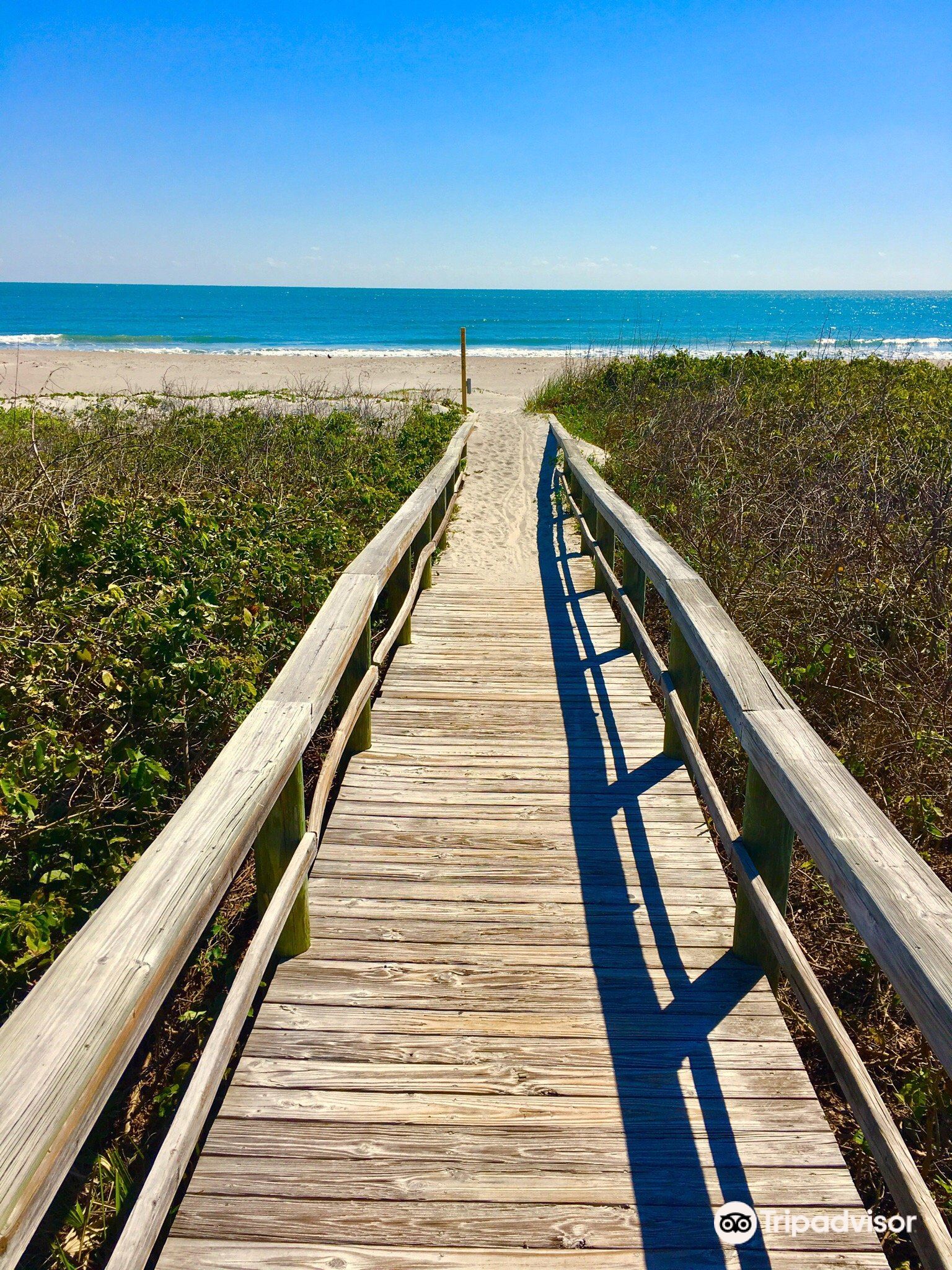 This park is ideal for young families and is a decent spot for many launches. It's not as large as many parks in the Cocoa Beach Area. Still, it offers excellent facilities, including shaded picnic spots, a volleyball court, and restroom facilities.
Frequently Asked Questions
If you need further help, here are the answers to some common questions about where to watch Kennedy Space Center rocket launches.
Where is the best place to watch SpaceX launch?
Playalinda Beach is up there with the best places to watch SpaceX launches outside of the Kennedy Space Center.
Can you watch a rocket launch at Kennedy Space Center?
Watching a rocket lift off is a majestic experience that brings into focus the achievements of humankind, and the Kennedy Space Center is the best place to do it.
Can you see the Cape Canaveral launch from Orlando?
You can see Cape Canaveral launches from Orlando, even though the experience won't be as impressive. The rocket is especially visible when the launch is scheduled after dark.
Final Thoughts
Nothing beats heading down to The Sunshine State to watch a rocket launch. It's one of the most wholesome activities for families and one of the best things to do in Florida.
The above guide shows where to watch Kennedy Space Center rocket launches. The Kennedy Space Center may offer the closest view of rockets lifting into space. Still, other areas like Titusville and Port Canaveral are a close second.
Florida rocket launches are an incredible experience that puts into perspective humankind's accomplishments. It's an activity that is a must-see for every young kid growing up in the USA.
More about our TFVG Author