The capital of Georgia, Atlanta oozes southern charm with its fast-paced city. The best part is that the city has something for everyone. You just have to know where to go and what's in store for you at each family attraction.
There is no visiting Atlanta without a solid plan, especially when you have kids with you. You would need to keep everyone happy, safe, and entertained everywhere you go and this Atlanta family travel guide will tell you exactly how to do that along with everything you need to know before visiting with kids.
Five Reasons Why Atlanta is the Perfect Family Vacation Destination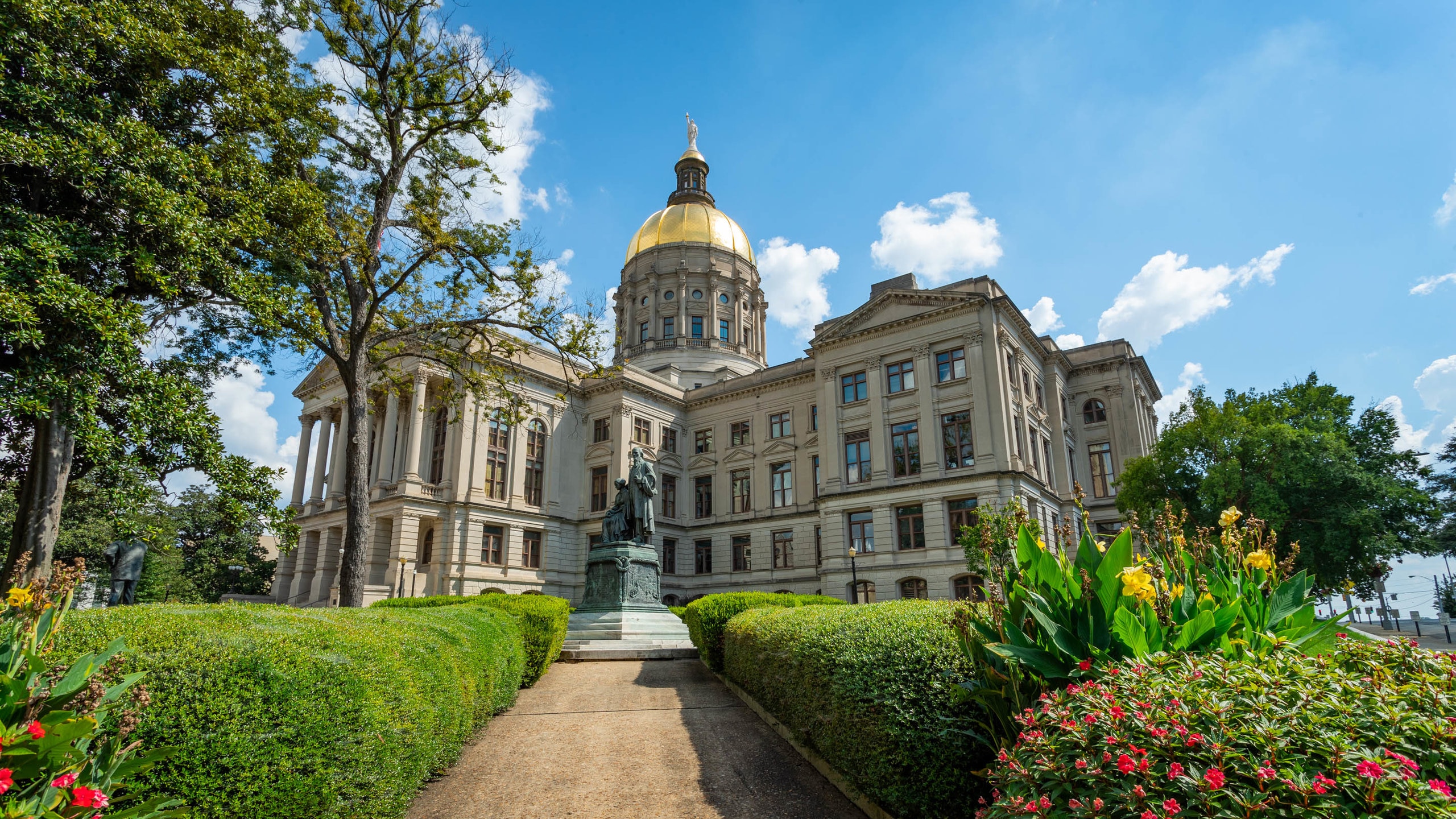 Atlanta is an amazing place to visit. There is always something fun happening that you can enjoy. However, these are the top five reasons why Atlanta is perfect for a family vacation.
Rich History
The resting place of Dr. Martin Luther King Jr. and his wife, this city is rich in American history. Atlanta burned during the Civil War and is, therefore, a crucial landmark for the American Civil Rights Movement. It will serve as a pivotal place for you and your family to learn more about Atlanta's civil rights heritage and you can retrace the steps for yourself through the city. You can also visit the Atlanta history center, which is a famous research center and museum.
Great Restaurants
Whether your family loves international cuisines or traditional southern food, Atlanta has some of the best restaurants in the state. With fresh produce coming from the local urban farms, Atlanta does not disappoint when it comes to food. Southern fried chicken, delectable barbecues, sweet treats, and diverse international restaurants will satisfy your tastebuds everywhere in the city.
Outdoor Activities
Being in the south means that Atlanta has great weather most of the time and tourists can take full advantage of this. Atlanta has several outdoor activities that the entire family can enjoy. You can enjoy the many parks, go for a hike, and enjoy one of the many family-friendly attractions. These include the Atlanta Zoo, the beautiful Centennial Olympic Park, and Piedmont Park.
The Arts and Culture Scene
If your family loves art, Atlanta can deliver. Whether you like to explore a leading art museum or the awesome street art in Atlanta, it is an incredible journey. Atlanta has several talented artists that have their work on display throughout the city. It is also home to various theatres which vary in the shows. From theatrical shows to the best stand-up comedy shows, Atlanta will keep your family entertained.
Seasonal Events
No matter when you visit Atlanta, there's always a fun event happening on the weekend. The city is known to host multiple seasonal events that include concerts, food festivals, and arts and crafts fairs. There is so much fun to be had at these events because you get to experience the famous southern hospitality at its best.
When's the Best Time to Visit Atlanta with Kids?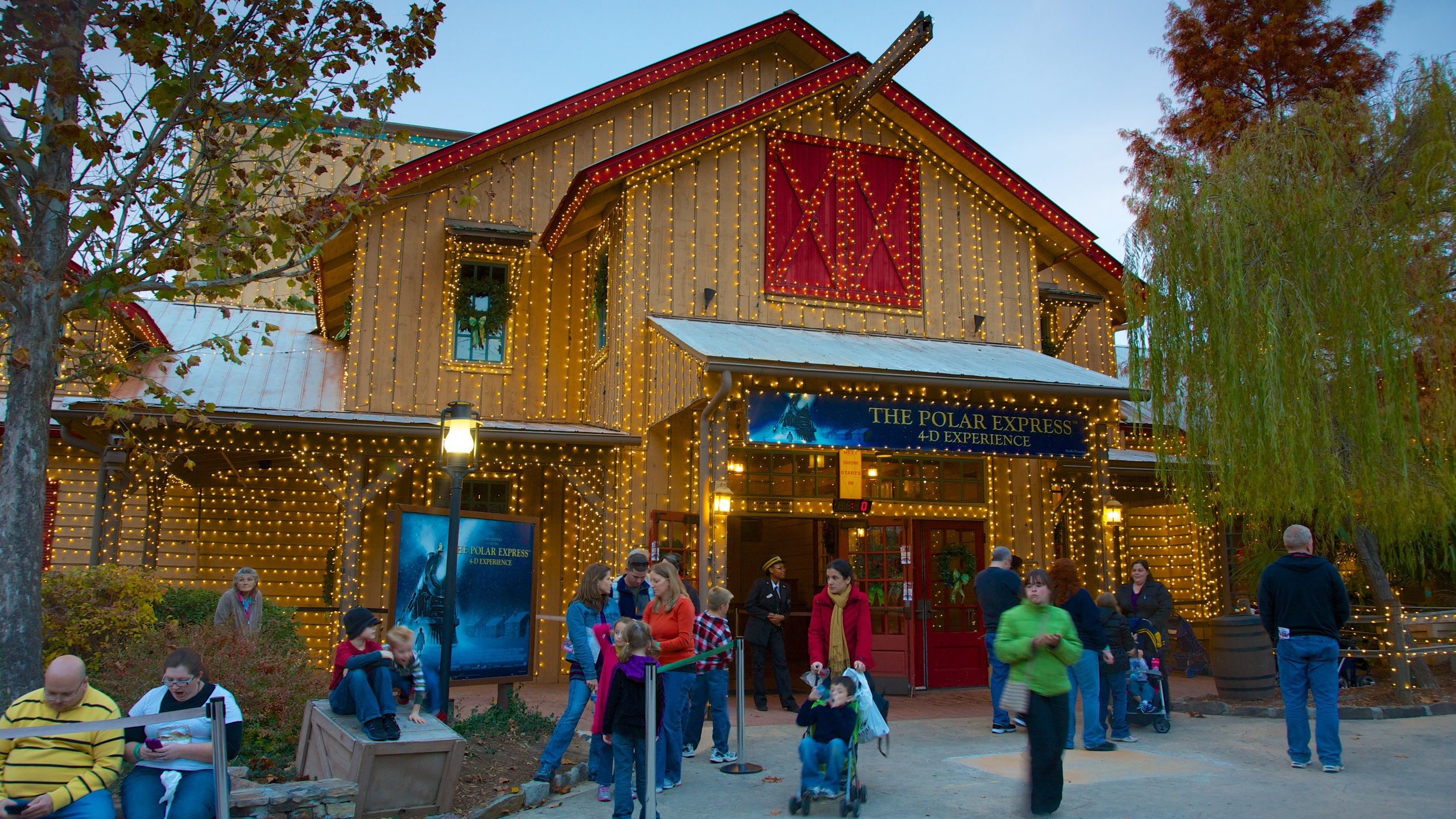 As much as everyone loves a great summer vacation, the best time to visit Atlanta with kids would probably be in the spring or fall months. This allows you to enjoy the city when it's not too hot and humid.
Spring provides a beautiful landscape when the flowers are all in bloom in the many parks around the city. The Autumn months are much cooler and are the perfect time to visit Atlanta for fun festivals and music concerts. In addition, if you visit Atlanta during these months, the city will not be too busy, and you might avoid the high prices that the holiday season brings.
What's the Weather in Atlanta Across the Year?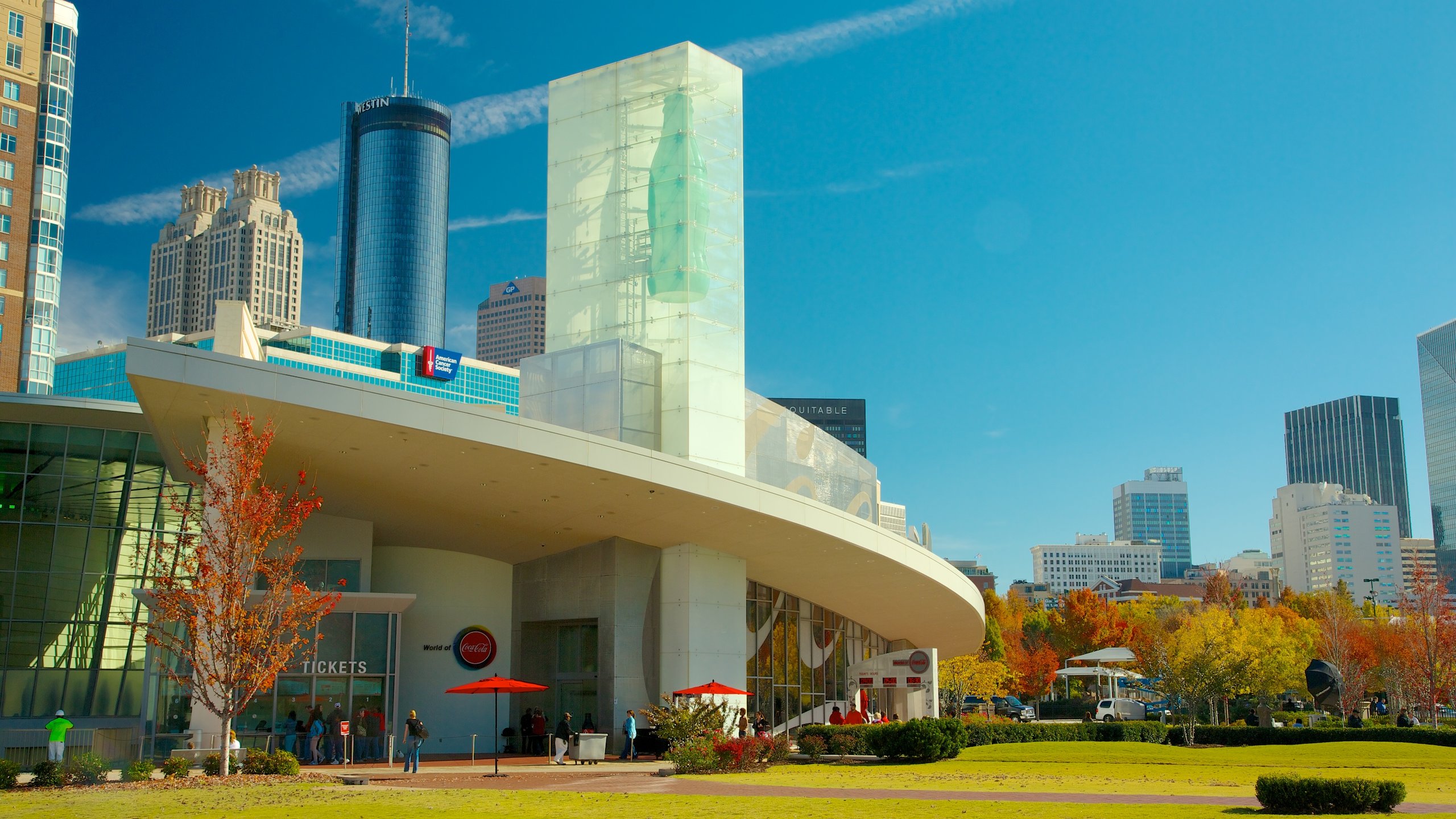 Atlanta has moderate weather throughout the year. However, the changes from season to season may be a bit of a shock to tourists who aren't used to the South.
Summer (June – August)
Summer in Atlanta is hot and humid. The daytime highs can reach up to 90°F and get very uncomfortable. The hottest time of year to be in Atlanta is around July. This is also the month that you would experience the most rainfall in the city.
Fall (September – November)
Fall in Atlanta is a beautiful time of year. The trees start changing colors and the temperatures cool off substantially from the summer months. Around September, the temperature peaks at about 80°F but drops doe to around 60°F in November. October in Atlanta is usually the month with the least amount of rain expected. This is why it is a popular time for outdoor festivals and concerts.
Winter (December – February)
Winters in Atlanta are cold and wet. The temperatures drop below 60°F and the coldest month is usually January. Although not the wettest time of the year, it can rain for quite a bit over winter. This is usually the quietest time for tourism in Atlanta, but the Christmas tourists still love it.
Spring (March-May)
Spring temperatures in Atlanta are very similar to their fall. The temperature ranges between 60 and 80°F. This is the time of year when the flowers begin to bloom and you can enjoy outdoor activities to the fullest. There are still quite a few wet days around this time of year, but it is still better than summer.
What's the Perfect Length of Time to Spend in Atlanta?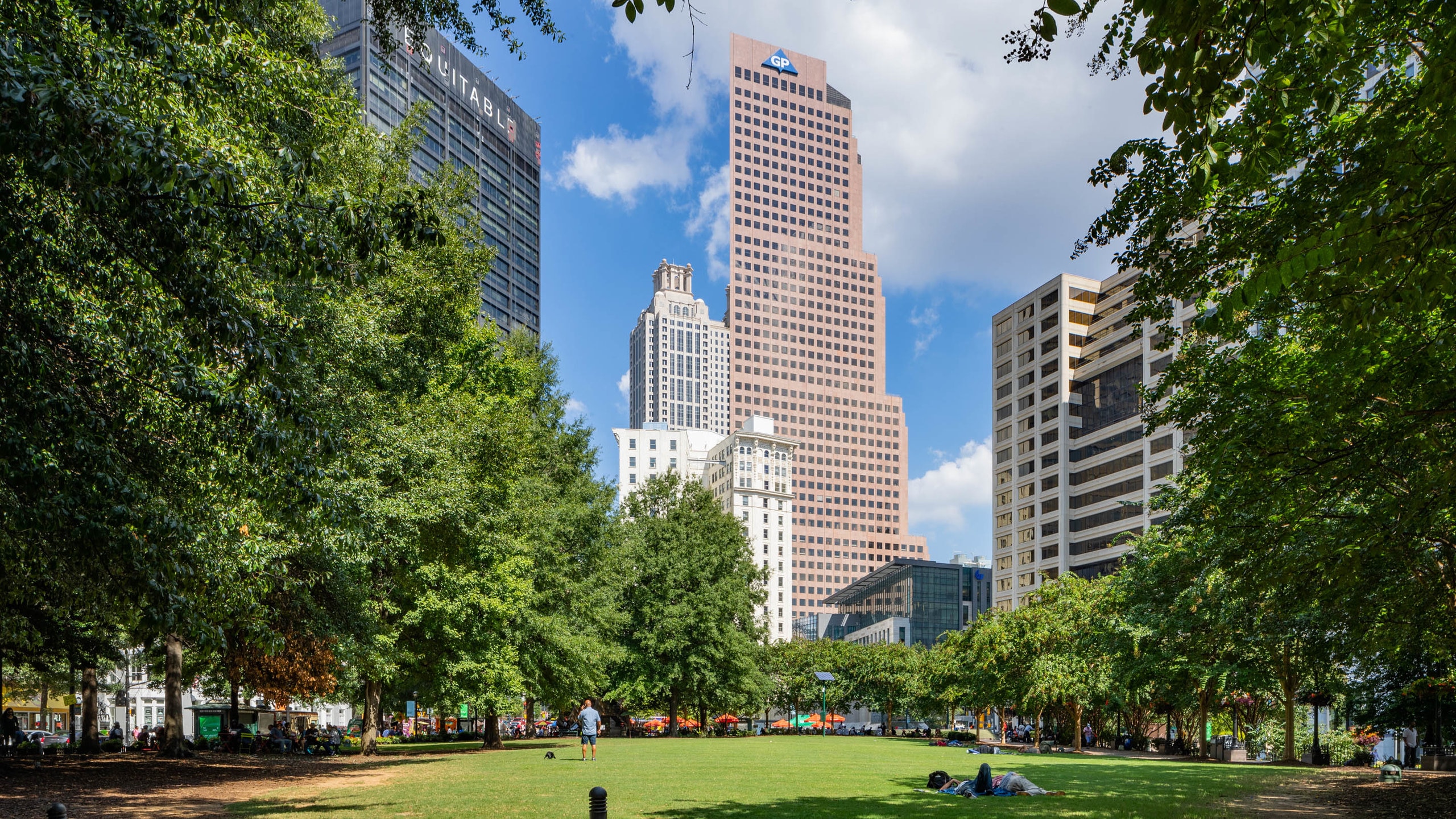 Traveling with the family means that you would want to get as much done as possible without missing any of the family-friendly attractions. To do this you need approximately three to four days in Atlanta. During this time, you can secure an Atlanta City Pass that will ensure that you don't miss any of the fun activities and places to visit in Atlanta.
If you want to plan your own itinerary, the next section will go over the best places to visit with kids in Atlanta.
The Best Things to do with Kids in Atlanta
There is so much family fun to be had in Atlanta, you will be surprised! It's best to have a plan and visit as many attractions as you can when you are in a particular area. For this reason, we have separated these family-friendly attractions according to the districts they are in.
Downtown Atlanta
The downtown area is where most tourists choose to stay. It provides easy access to many attractions and various stations. Most venues are within walking distance from each other.
Atlanta Skyview Ferris Wheel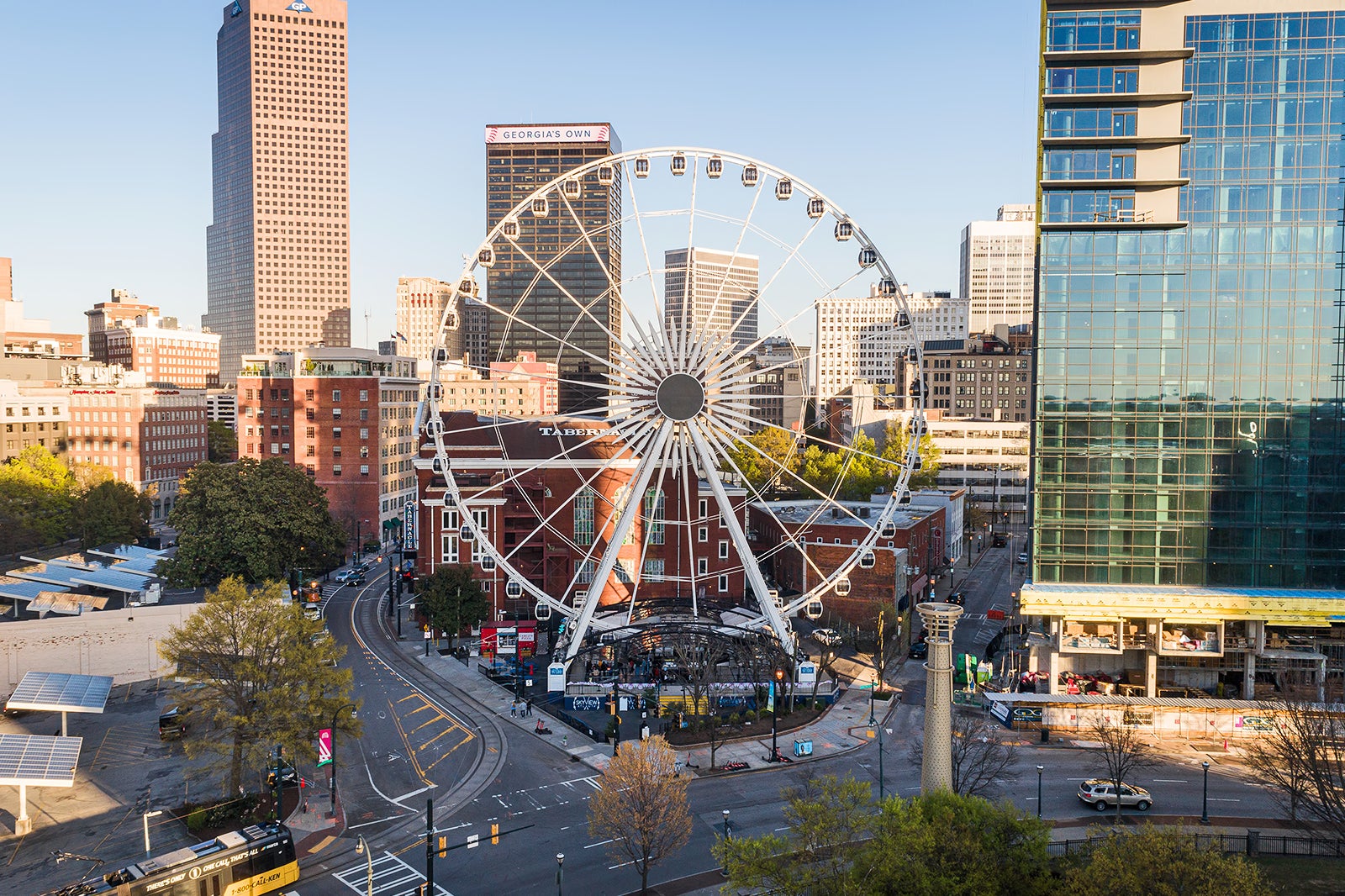 You can't miss the Atlanta Skyview Ferris Wheel. It is a landmark in downtown Atlanta and a must if you want to see the beautiful city in all its glory. Skyview provides the perfect place to show your kids all the exciting places around the city that you are going to visit. It also gives you an appreciation of the area and the green space dotted amongst the city buildings.
World of Coca Cola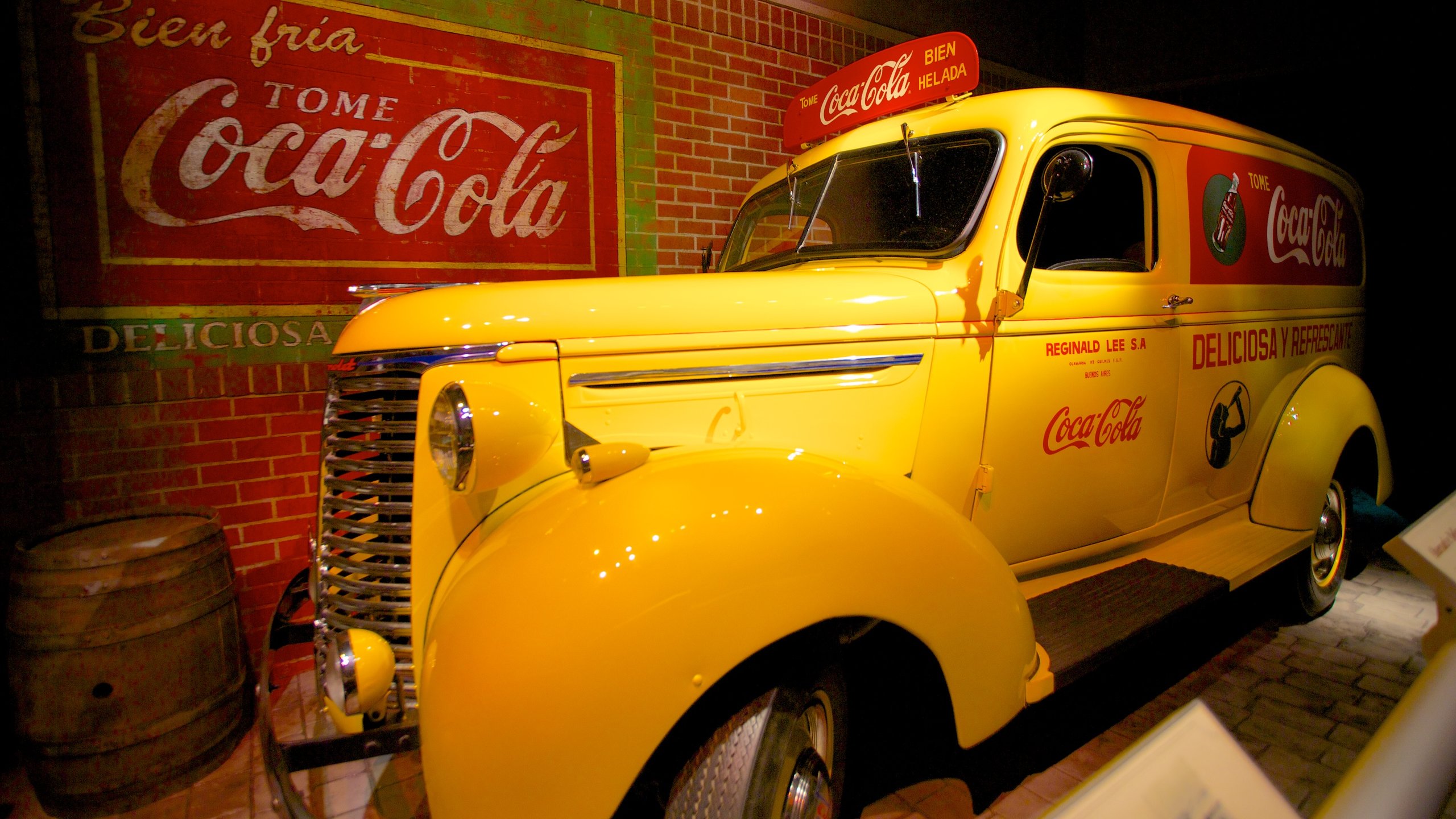 The World of Coca-Cola is definitely worth visiting, especially if your family loves Coca-Cola. You have the opportunity to taste different products from across the globe that you probably didn't even know existed. It doesn't end there though, you can explore their interactive exhibits and discover how this famous soft drink came to be.
National Center for Civil and Human Rights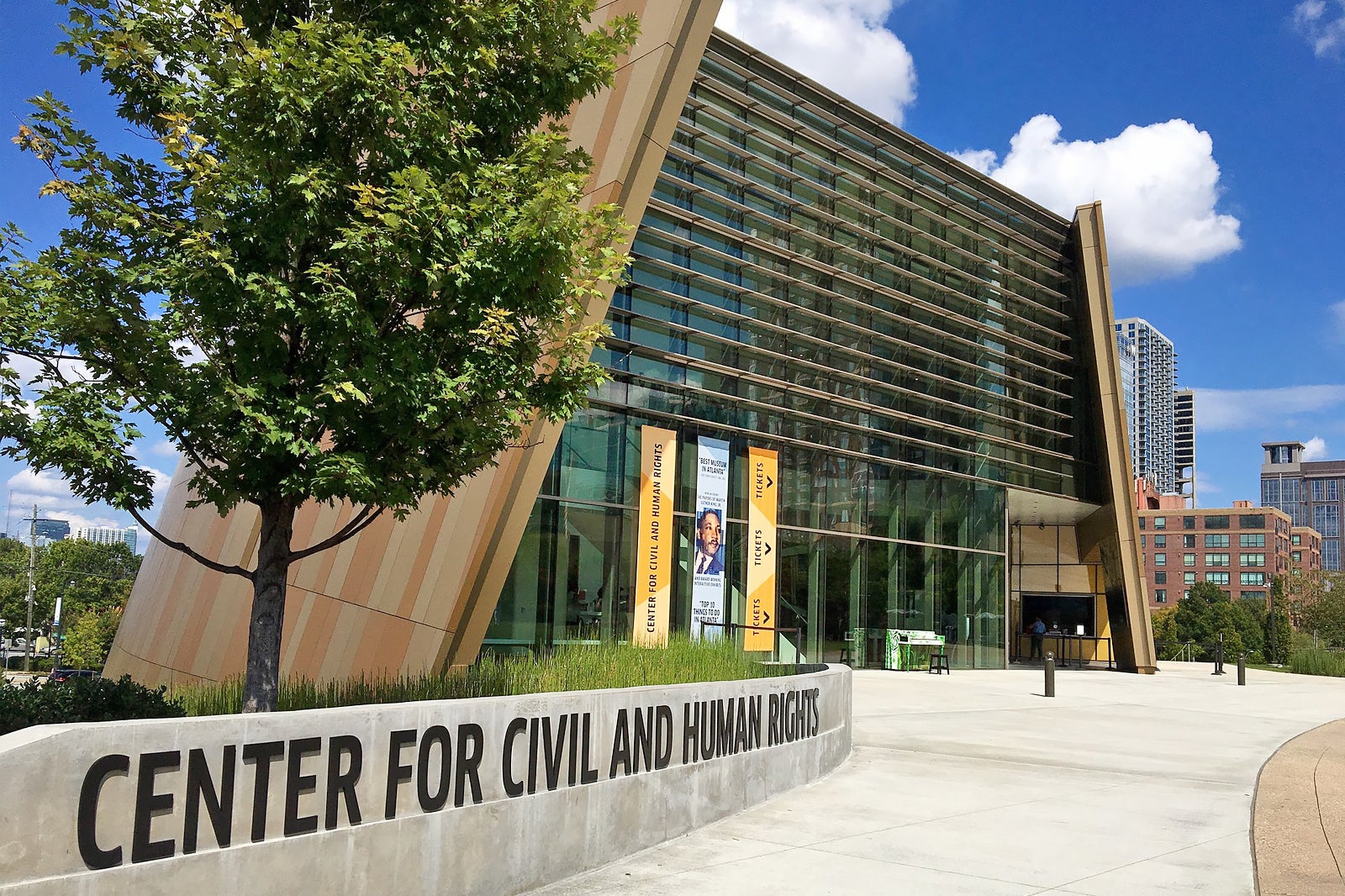 Whether you love history or not, a stop at the National Center for Civil and Human Rights is a must for all families. It is a place to learn and to inspire. Young minds will get to learn more about civil and human rights, and will undoubtedly have a greater appreciation of the American civil rights movement.
Georgia Aquarium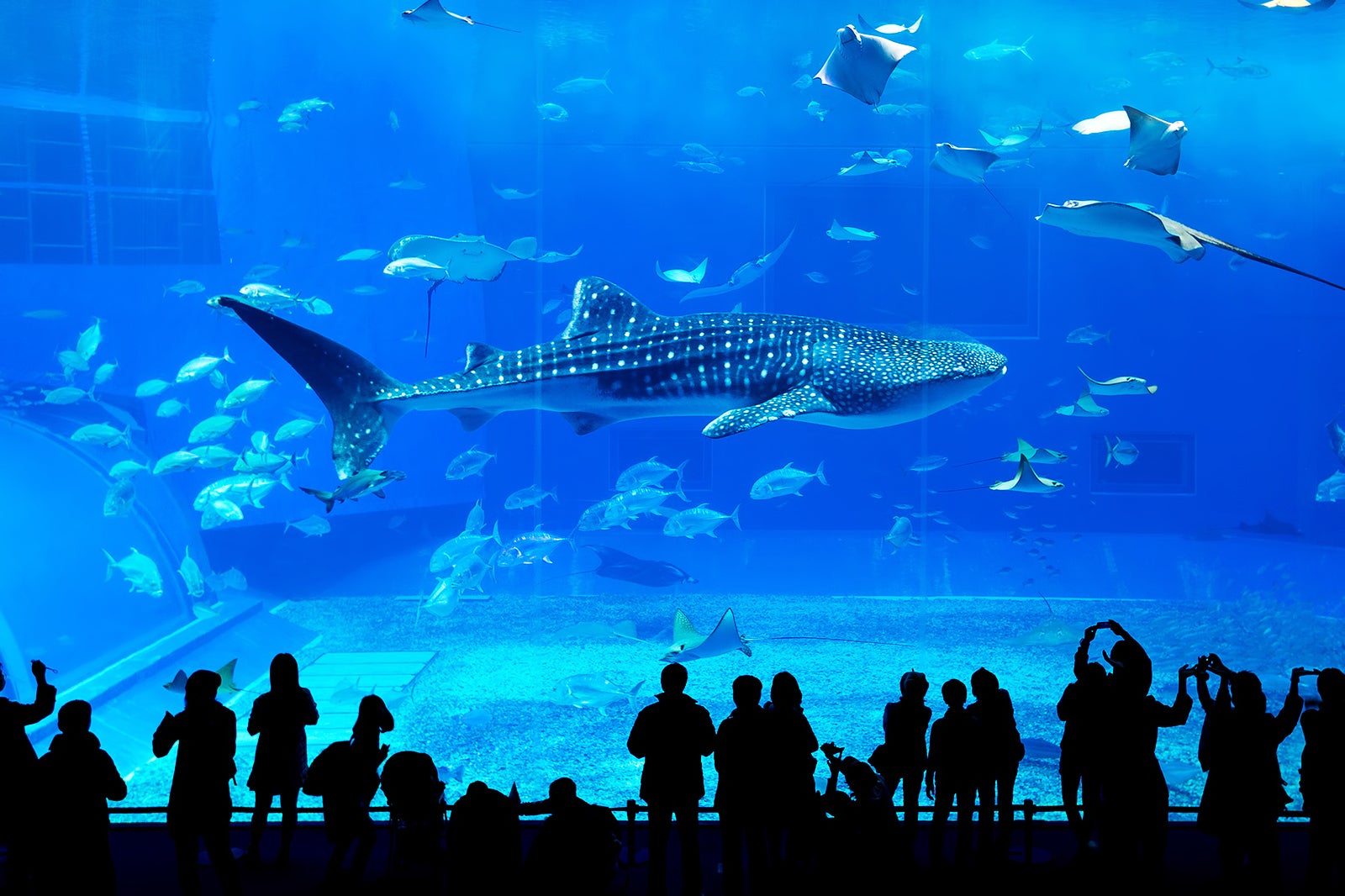 Just across the street from the World of Coca-Cola, the Georgia Aquarium is a delightful place for families to visit. The largest aquarium in the US is quite a sight to behold and never fails to fascinate kids and adults alike.
College Football Hall of Fame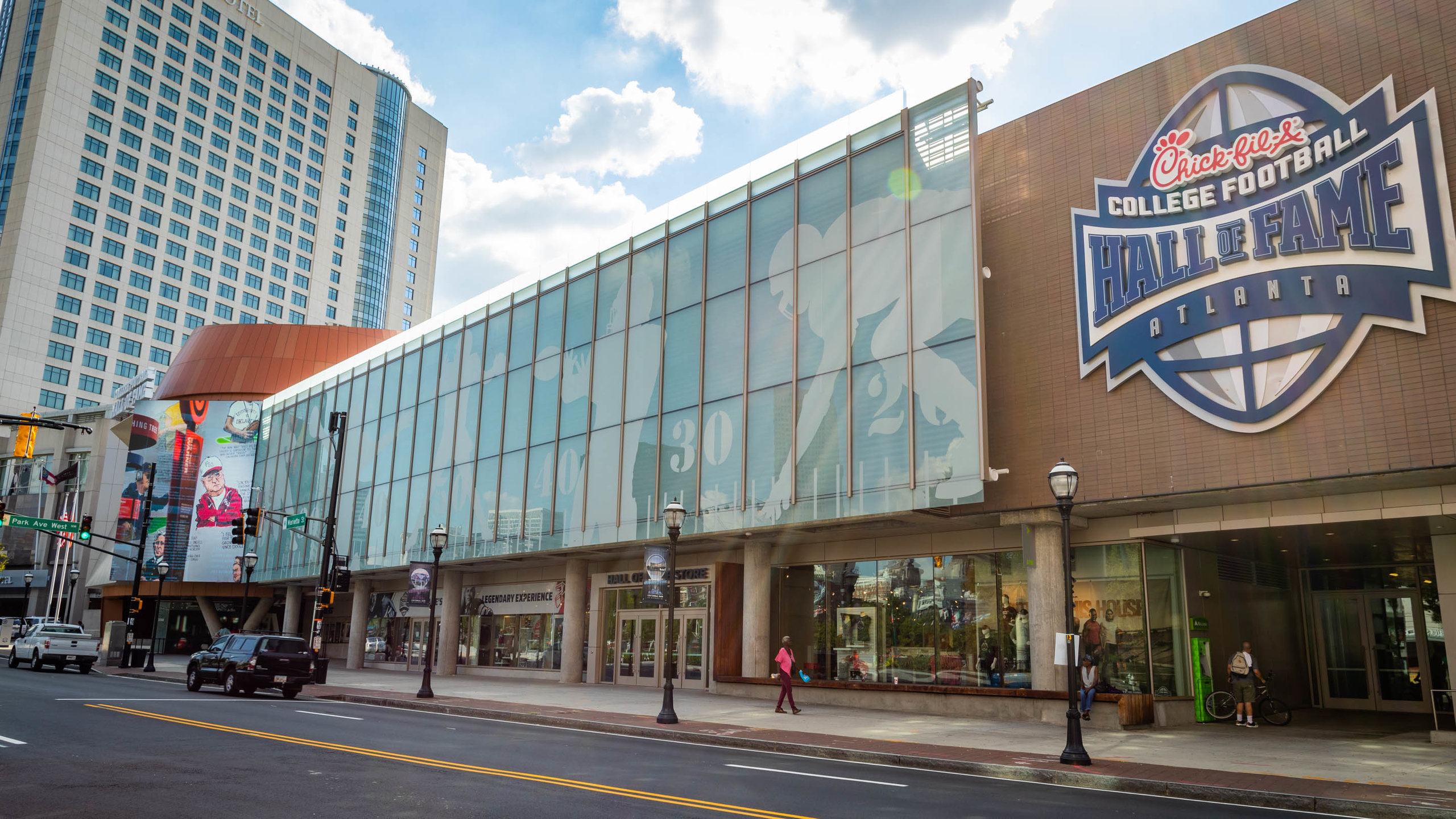 The Chick-Fil-A College Football Hall of Fame is the best place to take your family if they love football. Whether you want to inspire aspiring football players, or just check out the stats of your favorite college football teams, the Hall of Fame has what you need.
Children's Museum of Atlanta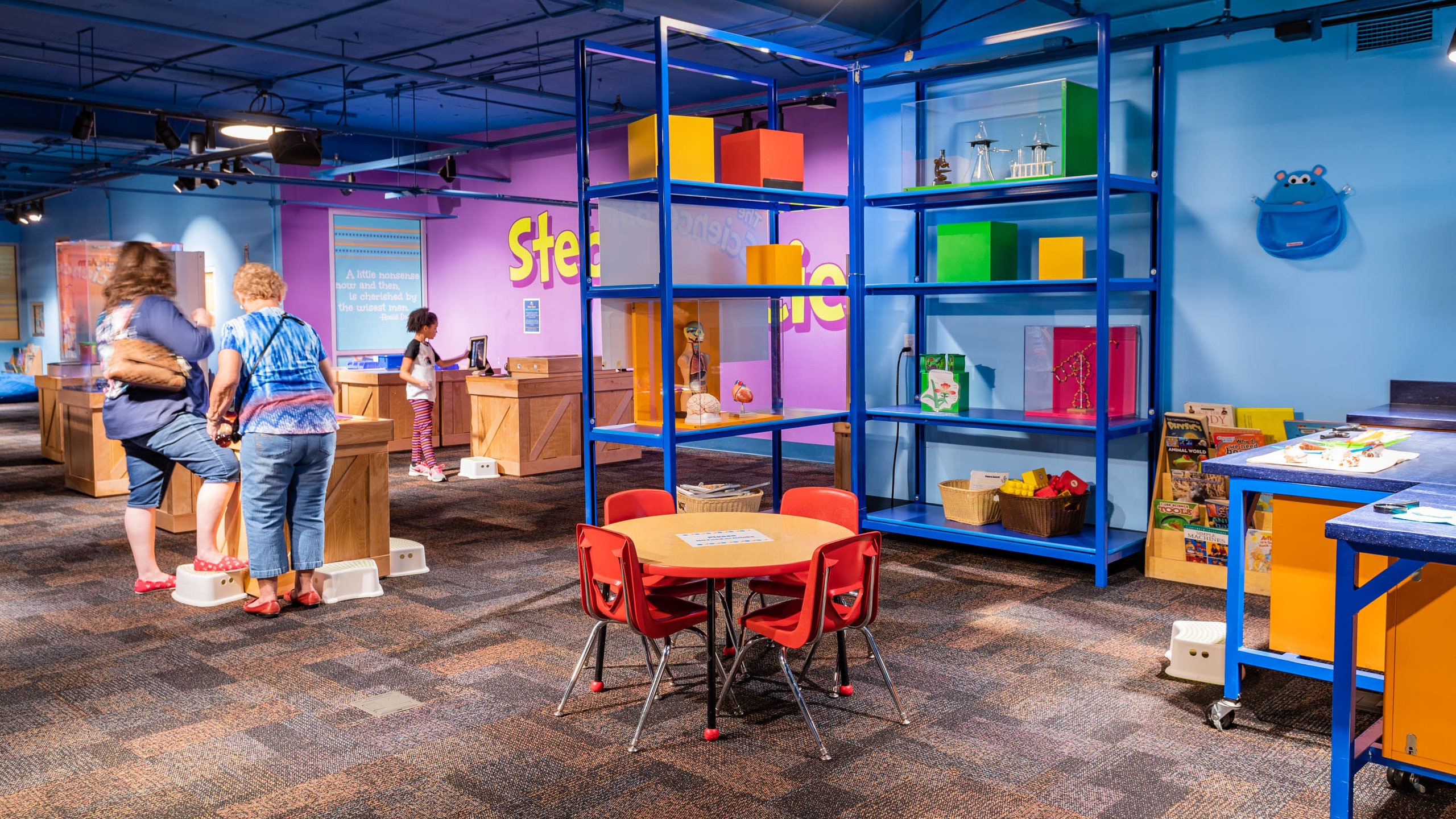 The Children's Museum of Atlanta offers an array of exhibitions that will satisfy the curiosity of your kids. They even have an opportunity to create and showcase their artwork at the museum's art studio. This museum is best for kids under 10 years of age.
Centennial Olympic Park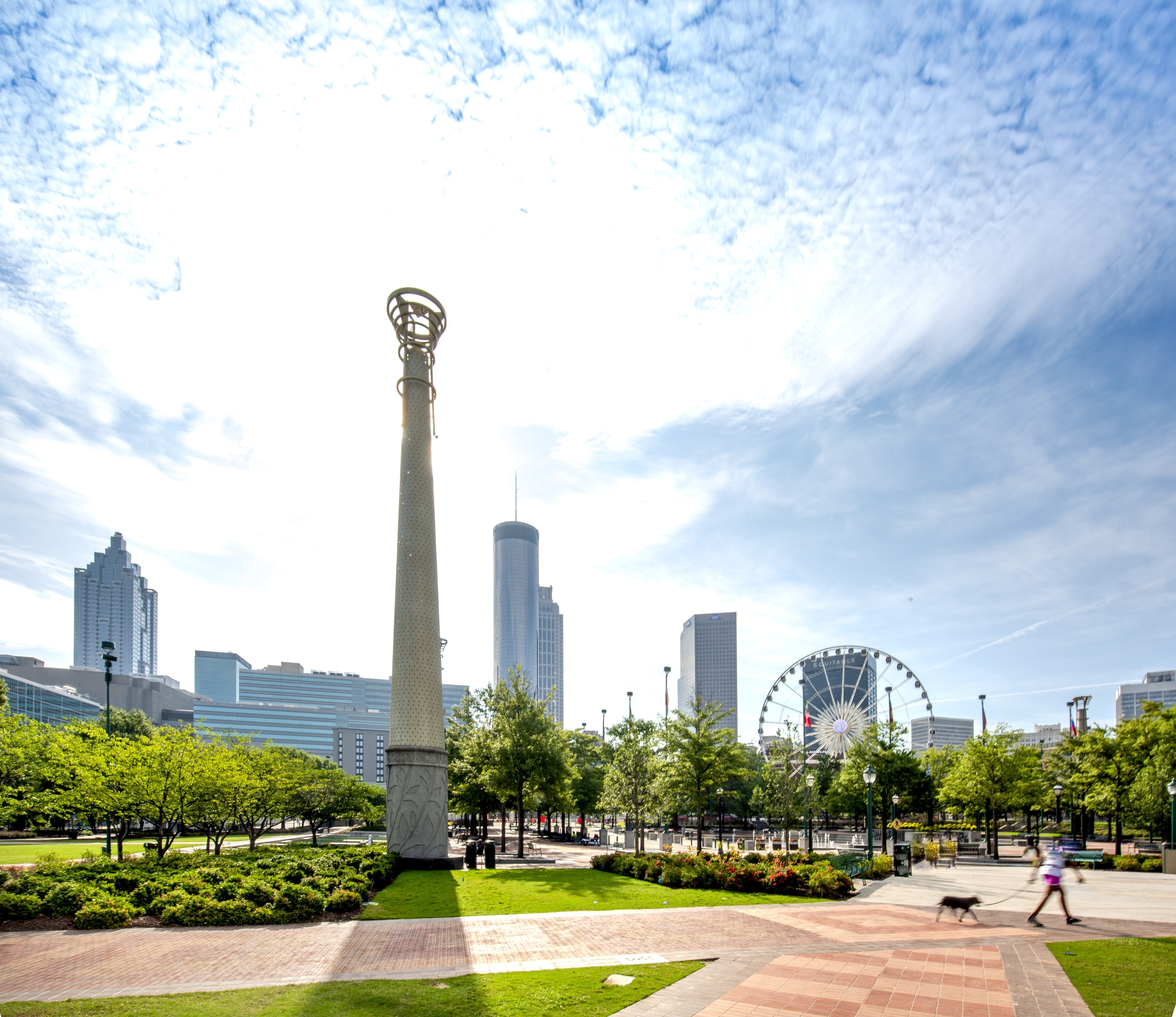 The site of the 1996 Olympic Games, Centennial Olympic Park is a central meeting point for everyone in Atlanta. Kids love running through the fountains and they often have festivals in the park that are suitable for the entire family.
The Martin Luther King Jr. Center for Nonviolent Social Change
Better known as The King Center, The Martin Luther King Jr. Center for Nonviolent Social Change, was founded by Coretta Scott King a year after her husband's assassination. It is housed in the Martin Luther King Jr. National Historic Site which also includes Dr. King's birthplace and church. It's an important piece of history that you can't miss visiting while in Atlanta with the family.
Midtown Atlanta
Piedmont Park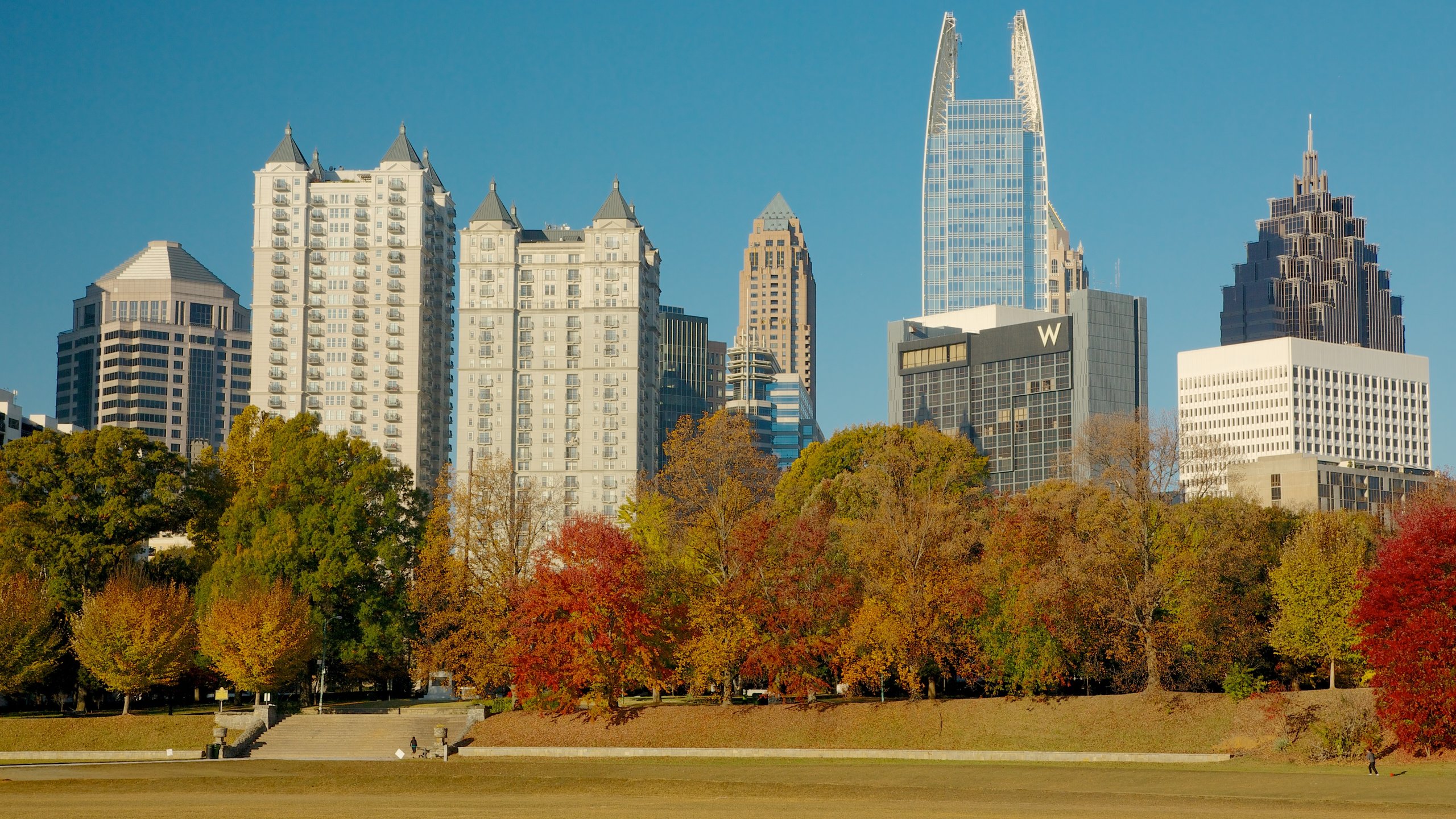 Piedmont Park is the perfect place to let your kids have some fun. It has plenty of green space, a pool, and fun activities for them to enjoy. If you want to take a break from sightseeing, you can have a relaxing picnic in the park and just let the kids have a break.
High Museum of Art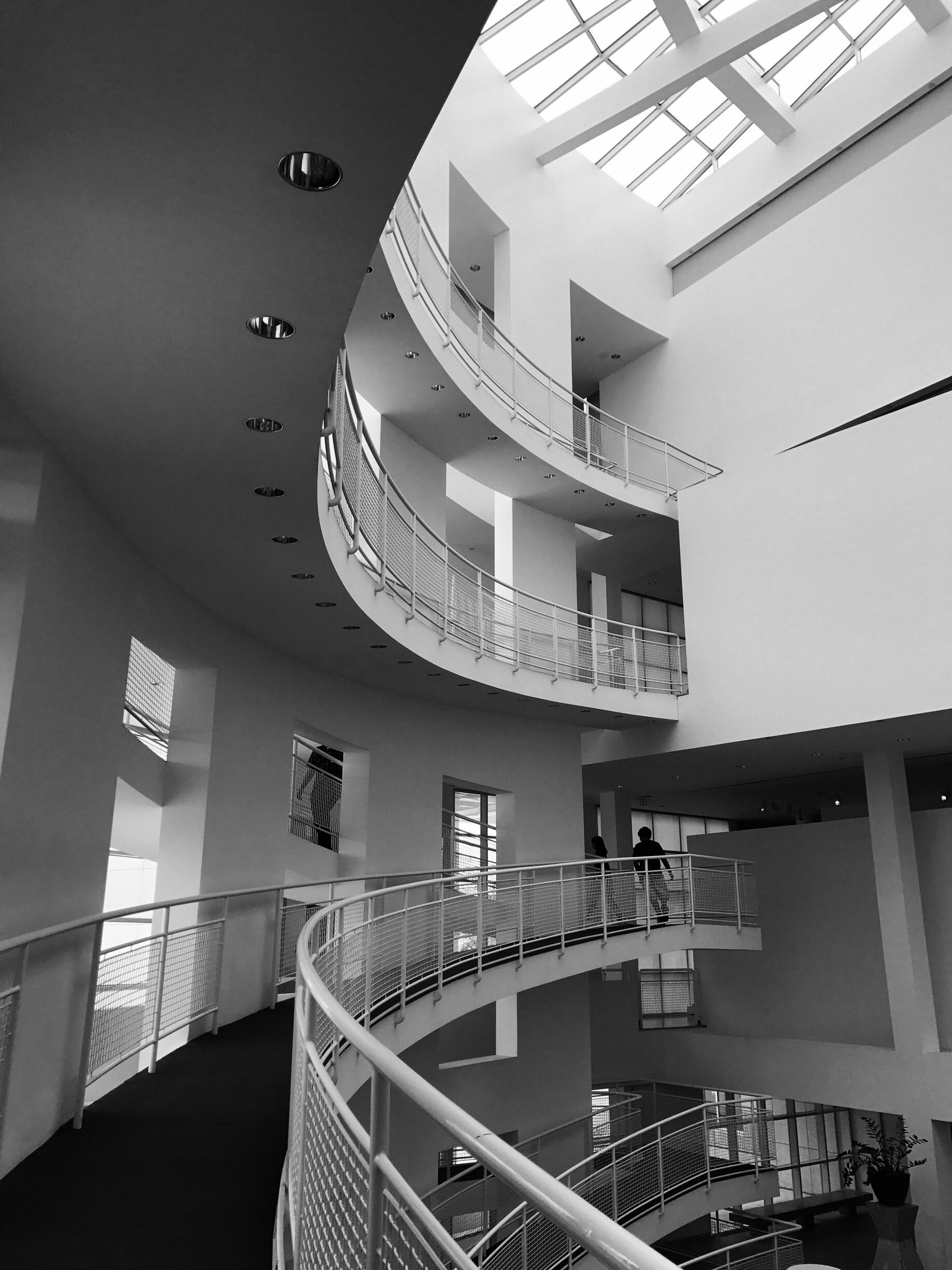 The largest museum for visual art, The High Museum of Art is a great pit stop to explore different types of art. It provides valuable art education to young visitors who want to learn more about creative processes.
Center for Puppetry Arts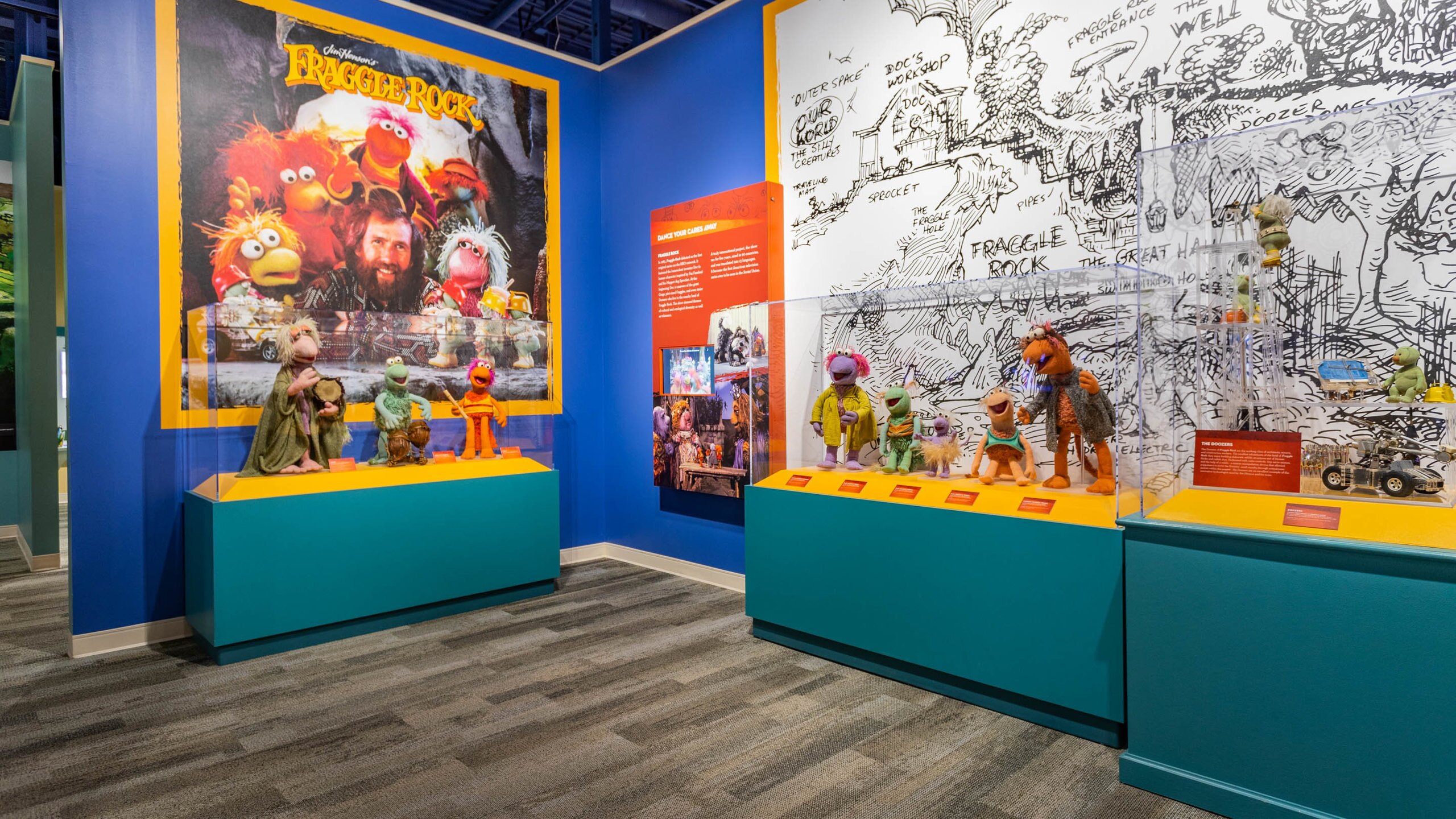 The Center for Puppetry Arts is a fun experience for kids. They get to learn the history of puppet making and get to see the global collection of puppets that the center holds.
Atlanta Botanical Garden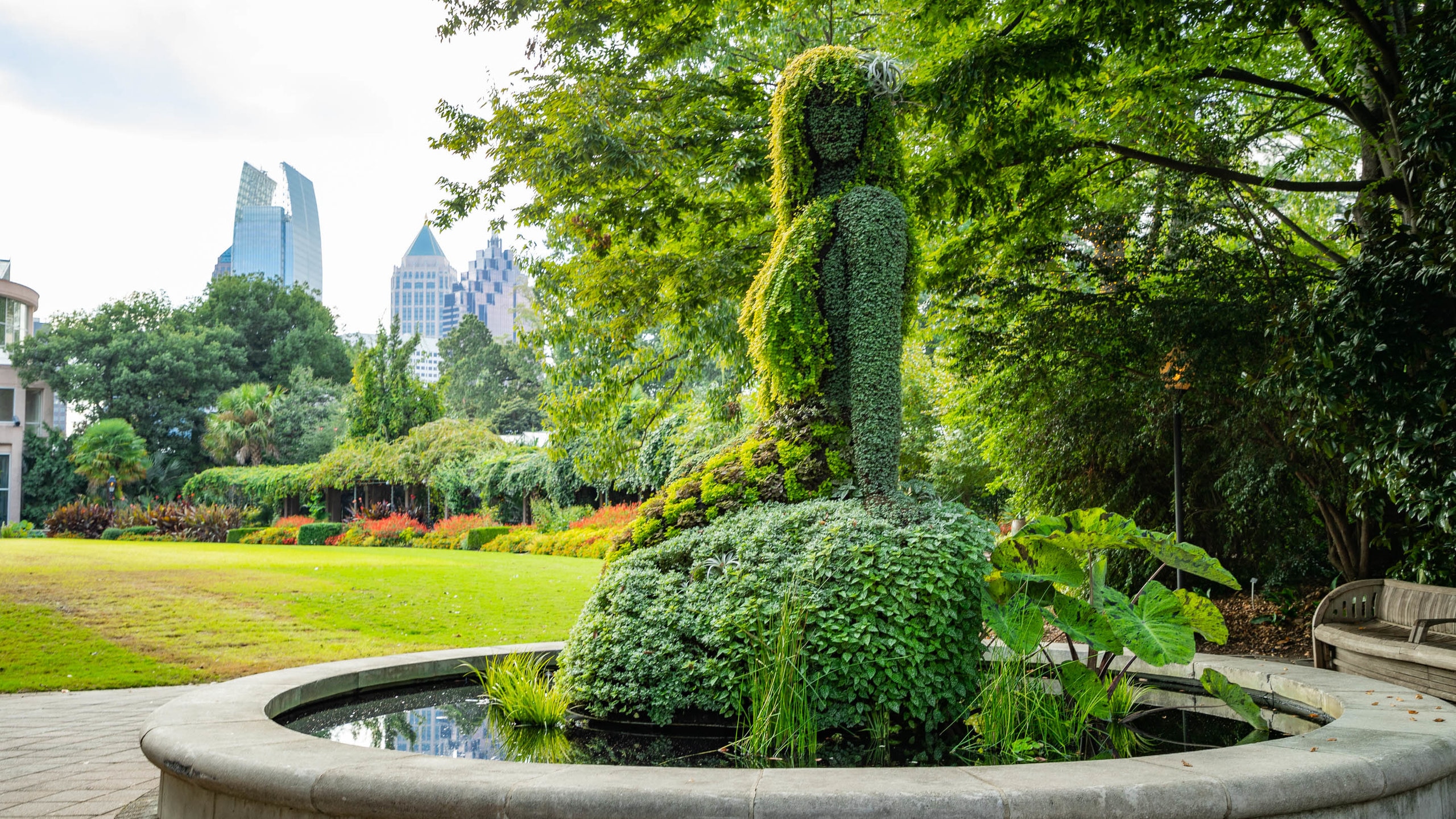 The Atlanta Botanical Garden is an absolute adventure for the entire family. Not only does the garden provide multiple themed areas to explore, but they often have scheduled events and activities that families can partake in. Their website has a calendar that will tell you more about them.
East Side Atlanta
Fernbank Museum of Natural History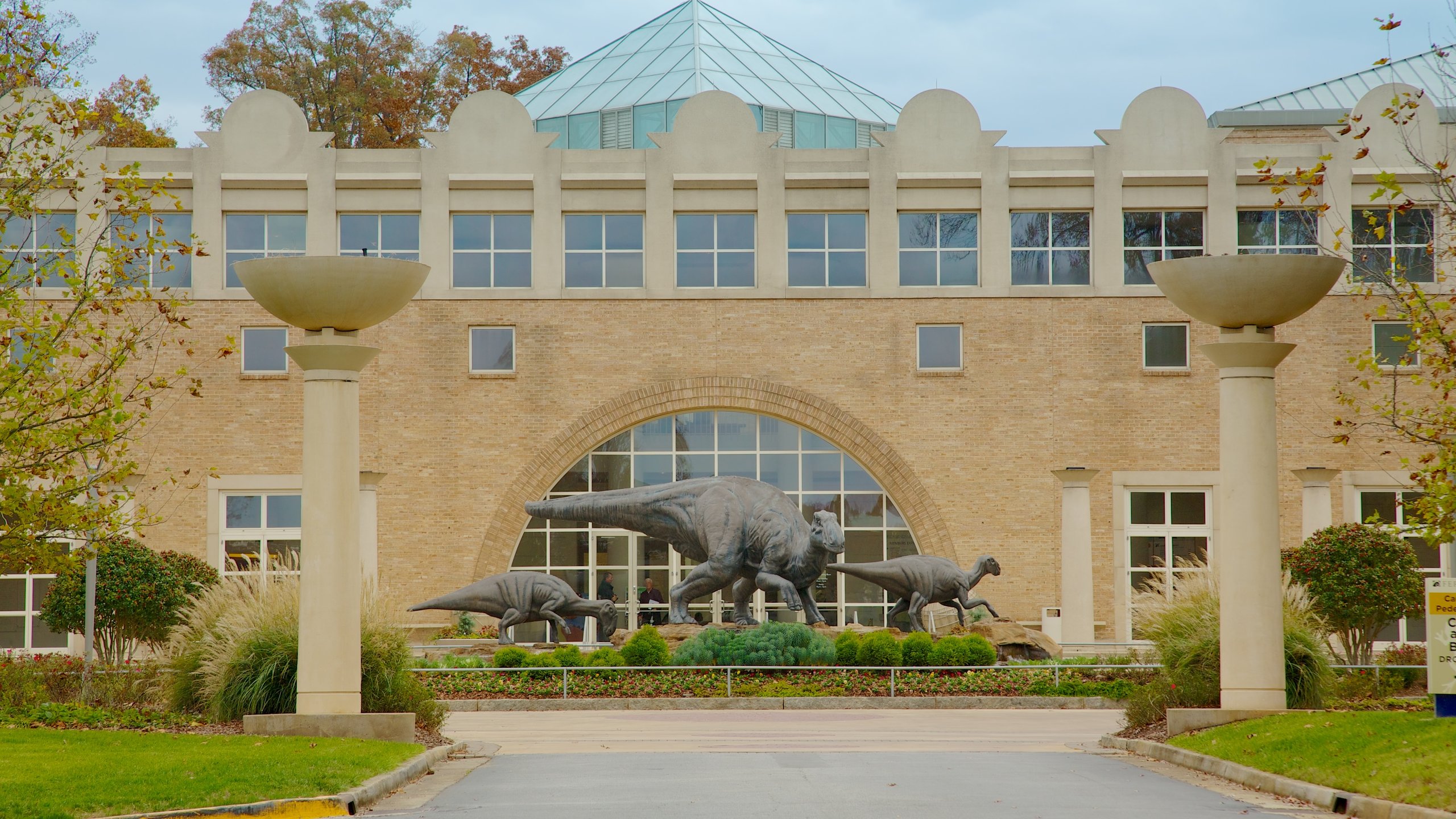 The Fernbank Museum of Natural History is not your typical museum. Your kids will not be confined indoors and can learn while they explore the outdoor areas. The Museum of Natural History has a number of outdoor exhibitions and allows kids to experience the exploration of nature for themselves as they take a walk through Fernbank Forest.
Zoo Atlanta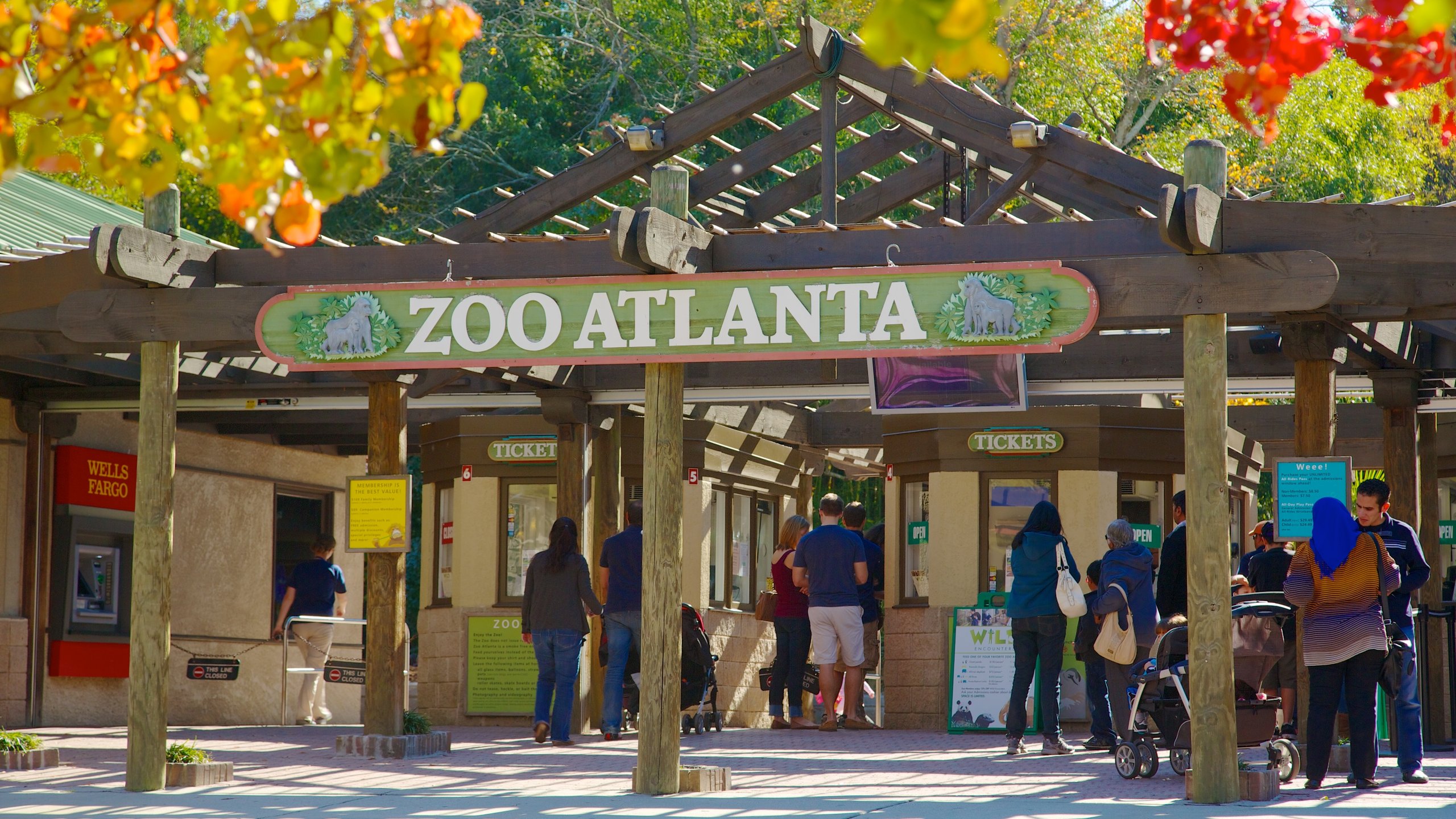 With over 1500 animals to visit, Zoo Atlanta is a day guaranteed to be filled with family fun. The giant pandas and their babies are always a crowd-pleaser along with the wildlife shows and the KidZone. Filled with fun things to do, the zoo is a must-see for animal lovers.
Buckhead
LEGOLAND Discovery Center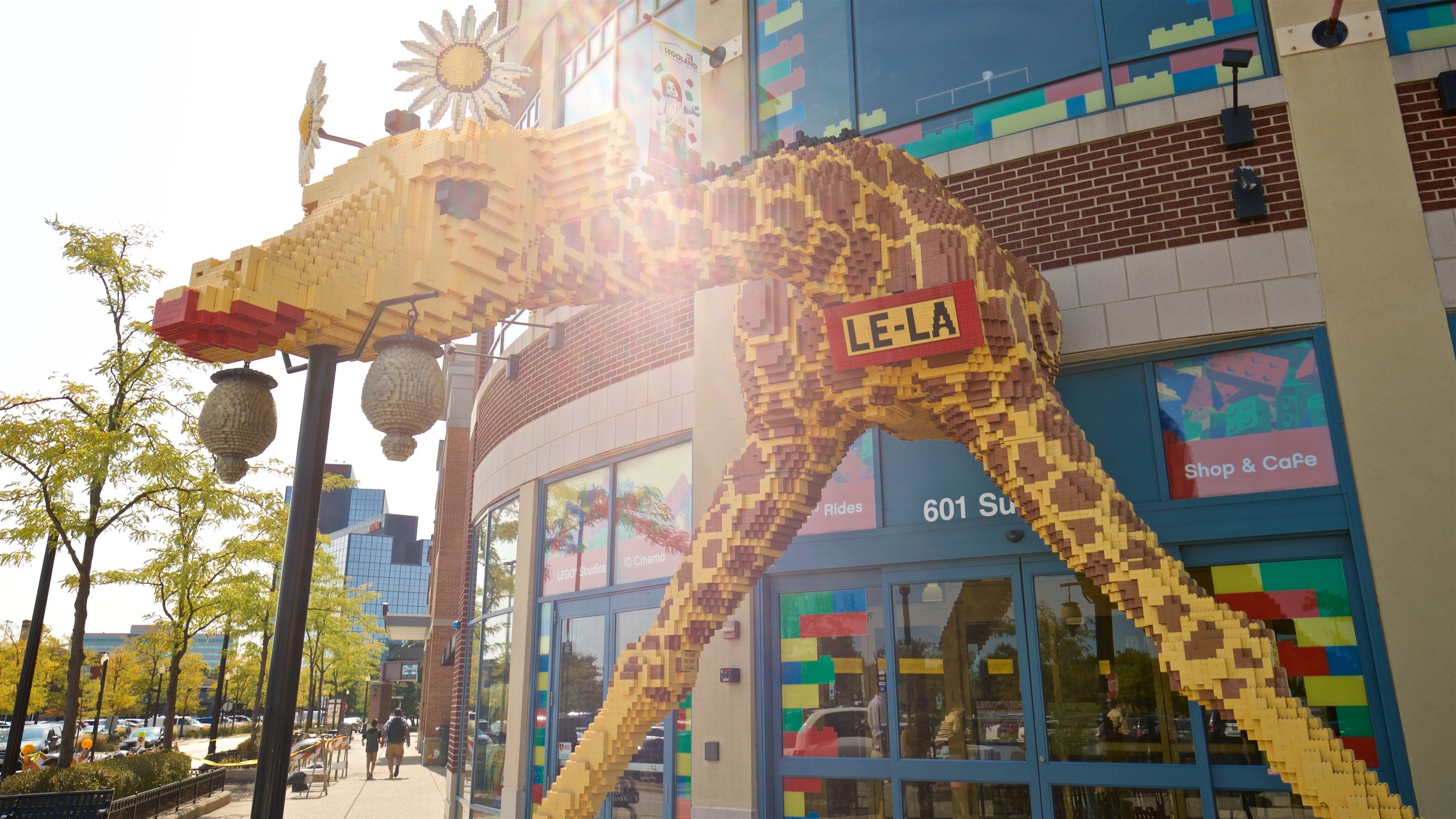 You can find the LEGOLAND discovery center at Phipps Plaza. Your kids will have the times of their lives as they unlock their inner builders. LEGOLAND not only spurs creativity but gives your kids a chance to experience its interactive exhibits, race track, and 4D cinema.
Other Special Mentions
Stone Mountain Park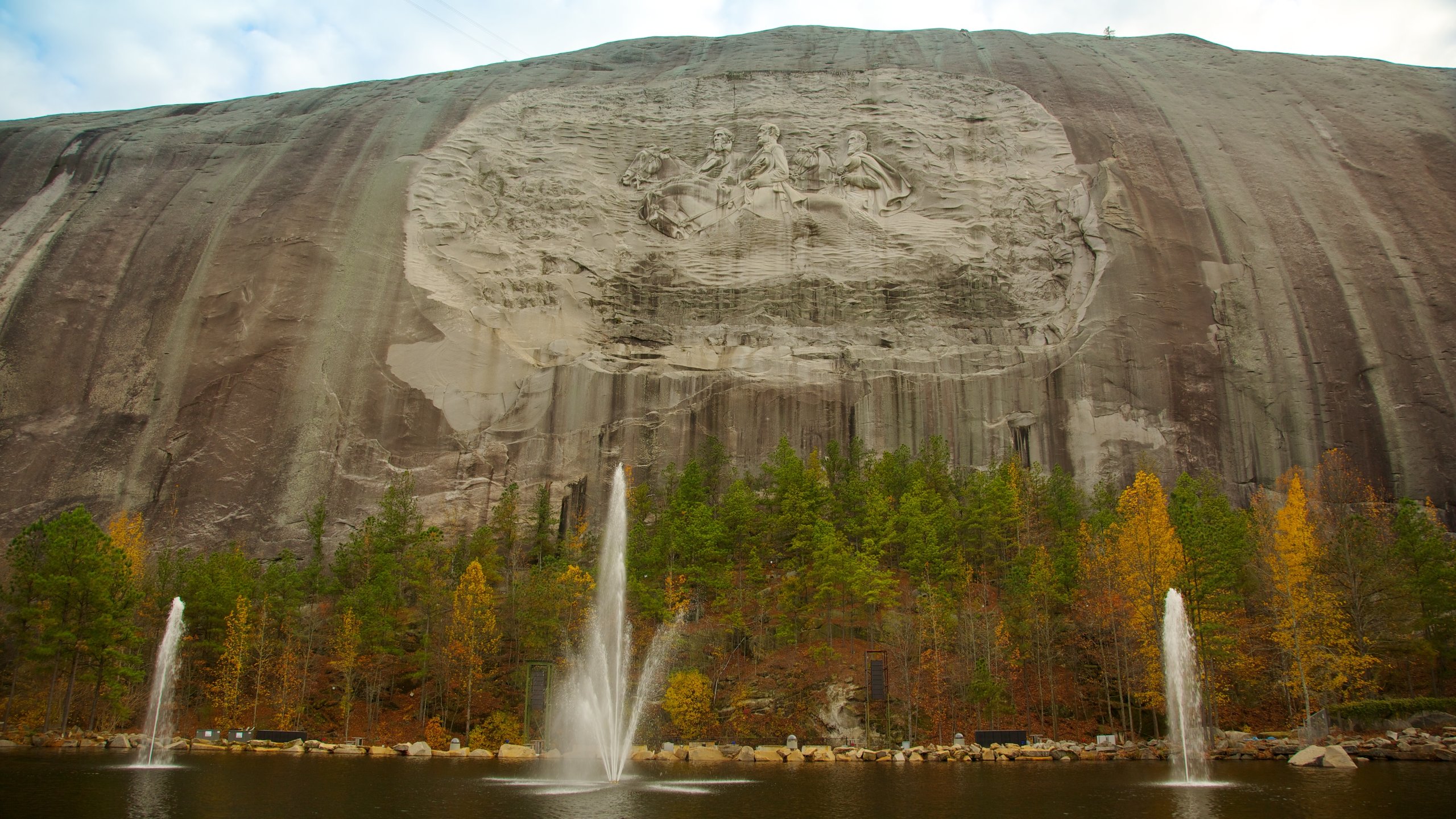 Stone Mountain Park is a short drive northeast of Atlanta. It provides an excellent escape from the city for families who love the outdoors. You can take a trip on the Summit Skyride, enjoy the golf course, or have fun shopping and eating at the many establishments in the area. There's also the world's largest laser show spectacular that uses the massive granite outcropping as its backdrop.
Six Flags Over Georgia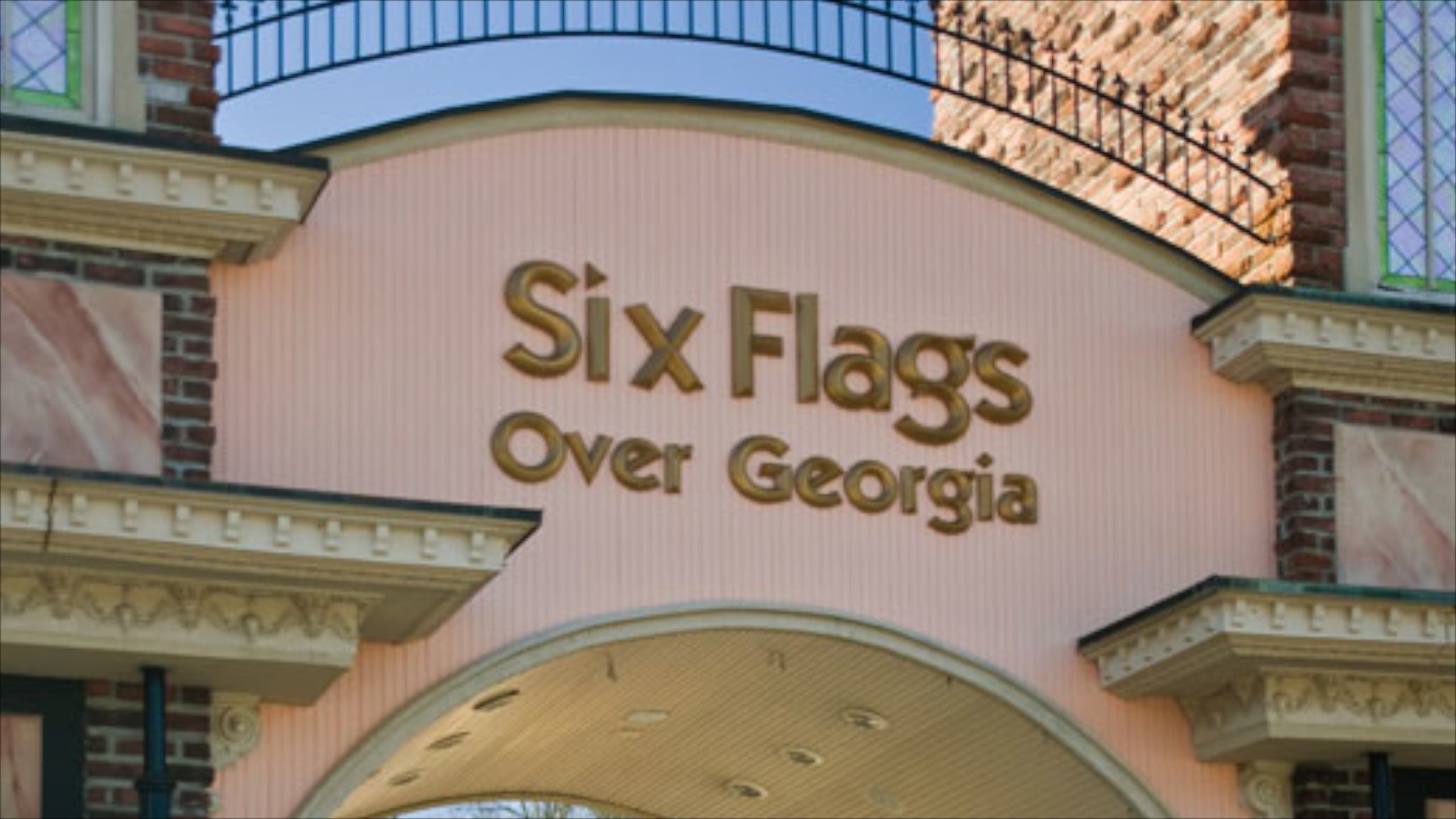 When Six Flags is so close, you can't help but spend the day there with your family. The theme park is fondly called The Thrill Capital of the South and has a range of rollercoasters that are child-friendly and fun rides for the entire family.
Atlanta Beltline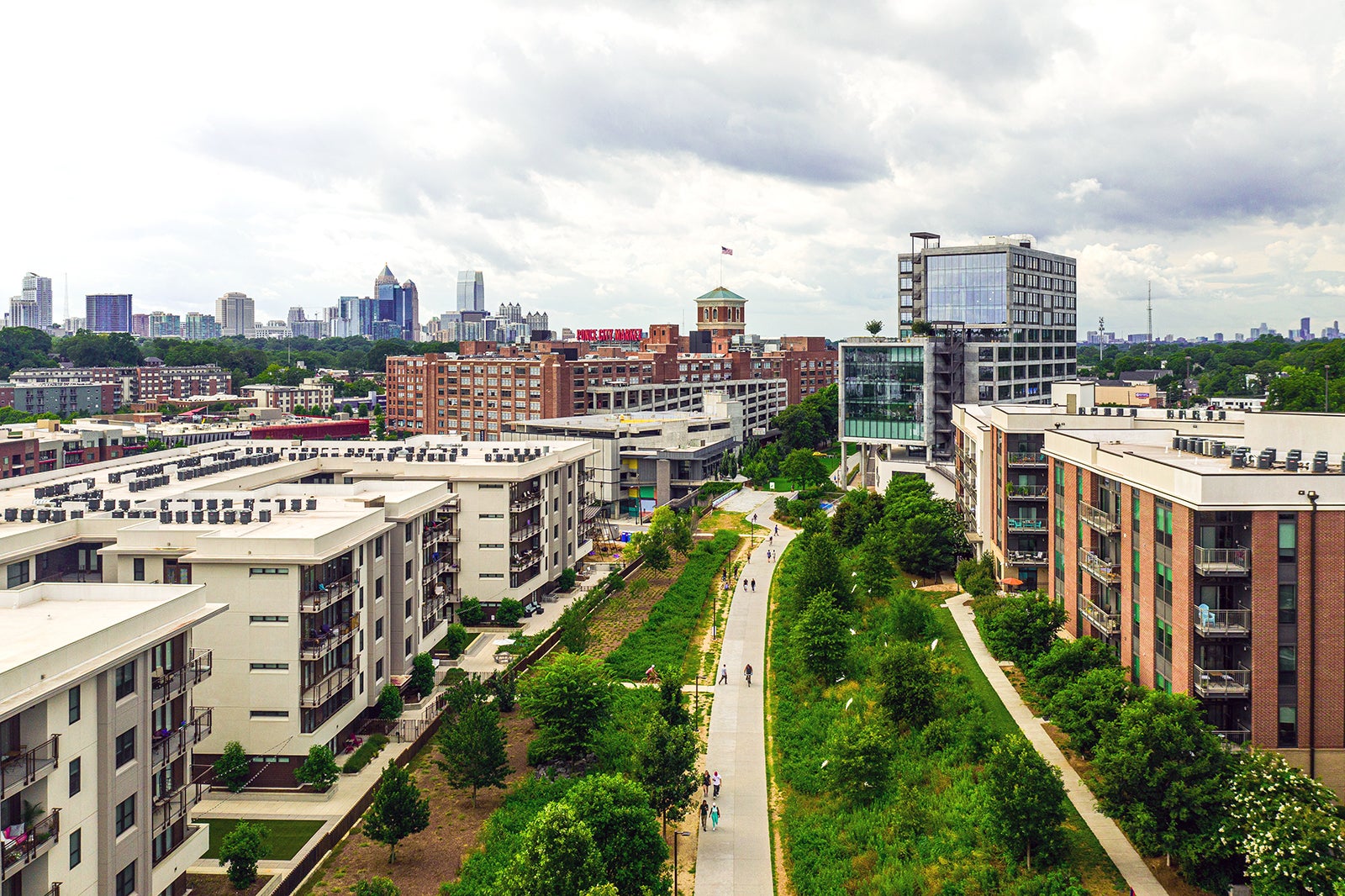 The Atlanta Beltline is a loop of Atlanta that utilizes the old railway line. It provides a convenient track through the city that hopes to connect neighborhoods previously cut out from the city. It is still a work in progress but it is still an excellent way for you to visit several attractions throughout the city. You can go for a hike on one of six trails or rent bikes to ride through the Beltline instead of walking.
The Best Family Hotels And Resorts in Atlanta
Most of the hotels and resorts in Atlanta offer excellent access to the surrounding attractions and various transport systems in the city. The popular areas to stay in are downtown Atlanta, Midtown, and Buckhead which is just outside the city.
Waldorf Astoria Atlanta Buckhead
This 5-star, luxury hotel will not disappoint the family. With its indoor pool and incredible spa, the Waldorf Astoria is the ultimate indulgence. It's also pet friendly if you are traveling with your furry family members.
Loews Atlanta Hotel
Classified as an 'Aparthotel', Loews is another popular choice for families. The hotel is conveniently located in Midtown allowing you to walk to many of the attractions nearby. Also, if you are staying there, you have access to the hotel's courtesy car. It is pet-friendly and has free wi-fi to keep the entire family satisfied.
Omni Atlanta Hotel at CNN Center
The Omni Atlanta Hotel can be found at the CNN Center in downtown Atlanta. It provides direct access to the State Farm Arena and is within walking distance of the Georgia Aquarium and other attractions. They even have a fun Coca-Cola-themed suite available that will make the kids giddy. The fact that the hotel is in the CNN Center will also make it easy for you to nab a CNN studio tour with the family. You can also enjoy several dining options and the outdoor pool while staying here.
Four Seasons Atlanta
The Four Seasons Atlanta is in Midtown and within walking distance of Piedmont Park, The High Museum of Art, and the Atlanta Botanical Garden. This is a wonderful hotel choice for families and maybe a bit more laid back than other hotels. You will gain use of their indoor saltwater pool and they have a parking garage if you are traveling by car.
Artmore Hotel
Like the name hints, the Artmore Hotel can be found in the artistic area of midtown Atlanta. Just four minutes away from the High Museum of Art, the Artmore Hotel looks charming with its quaint courtyard and tranquil exterior. It is a restored building that boasts a variety of different suites and bi-level units that are perfectly suitable for families.
The Crowne Plaza Atlanta Midtown
This hotel is great for families and provides an exceptional view of the midtown area. Families staying at The Crowne Plaza can enjoy the rooftop pool, free Wi-Fi, and a wonderful breakfast at this restaurant. The hotel is so close to the Georgia Aquarium, you can just walk over and Six Flags is only a short drive away. Families also have a choice on how their suite is set up in terms of beds and sleeping arrangements. This is great because you don't have to worry about the kids being in separate rooms.
What's the Average Cost of a Hotel in Atlanta?
The average cost of a hotel in Atlanta depends on the hotel you choose. The variation between hotels is quite high because they offer different amenities, are in different locations, and will have different types of rooms available. You must also remember that average costs will usually be given per person and will not consider your family size or the ages of your kids. It is best to start searching for a hotel long before you plan your trip so that you can compare hotel prices for your family.
The Best Places to Eat with Kids in Atlanta
Atlanta is known for its impressive array of restaurants and global cuisine. Families with adventurous palates can try Indian street food from Chai Pani Decatur or Japanese cuisine at Nakato. These restaurants both have authentic cuisine that represents their countries with a little Georgia twist. Here are some other popular places to take the kids to eat in Atlanta.
Farm Burger
For kids who just want to have a good burger and fries, Farm Burger has a few restaurants in Atlanta. They provide mouth-watering burgers that the kids will love. You can even try their catfish sandwich to get a taste of real southern food.
Folk Art Restaurant
You can find Folk Art Restaurant in Inman Park. It is the ideal breakfast spot to visit in Atlanta with kids. They have delectable waffles and pancakes that will have the entire family fighting for more!
Fox Bros. Bar-B-Q
A fantastic place to visit for some traditional barbecue is Fox Bros. Bar-B-Q. Perfect for the entire family, Fox Bros. provides the best southern foods and traditional barbecue. Kids have an incredible choice of food as well and they will not turn down the slow-cooked ribs in this joint!
Majestic Diner
The Majestic Diner has been in operation since 1929. An absolute treasure in Atlanta, you will love going to the diner for breakfast. It is traditional and tasty, and being in the diner itself feels like you stepped back in time.
Victory Sandwich Bar
Victory Sandwich Bar is a small establishment, but it serves great meals at affordable prices. They have outdoor seating on their patio and ping-pong tables to keep the kids occupied.
The Best Day Trips from Atlanta That the Whole Family Will Love
Staying in Atlanta will allow you to go out on some amazing day trips with the family. Here are some of the popular getaways for families.
Callaway Gardens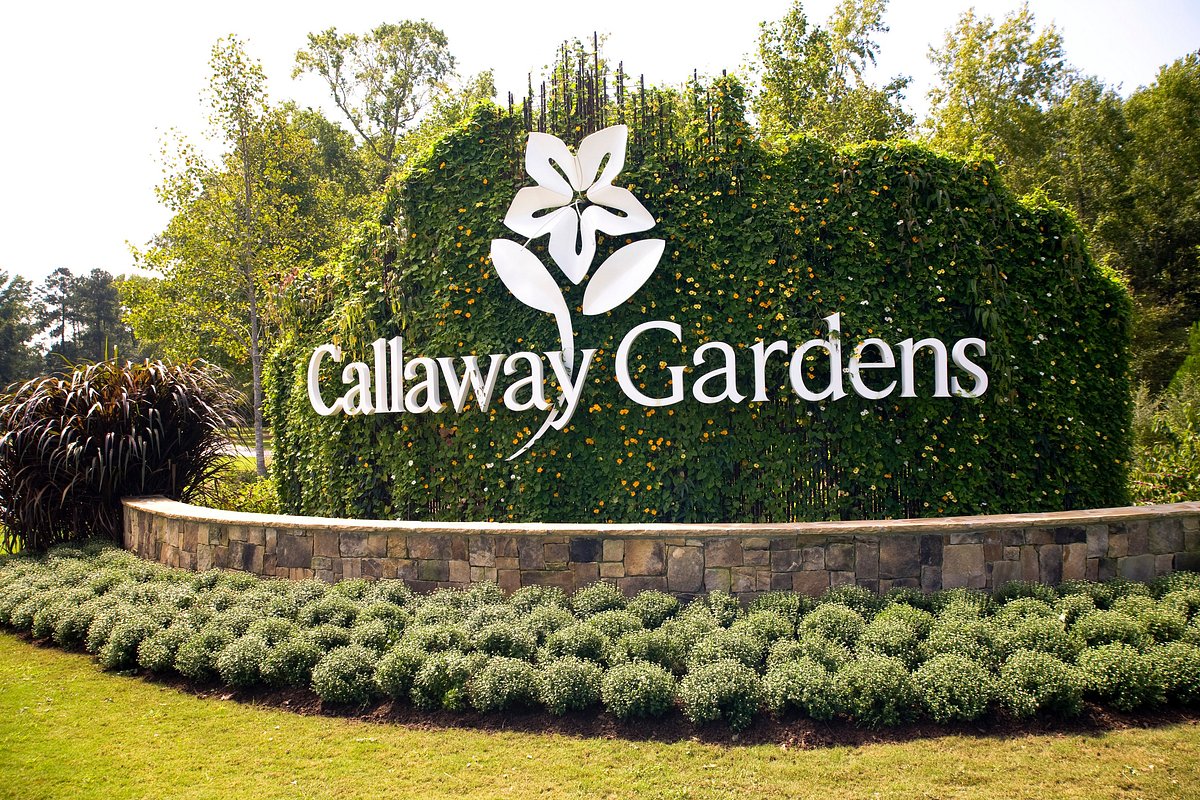 Just under a 90-minute drive outside the city, Callaway Gardens has many fun things for the whole family to enjoy. You can enjoy watersports on the lake, go to the shopping center or head on over to the beach. Callaway Gardens is also known for its many natural exhibits.
Great Wolf Lodge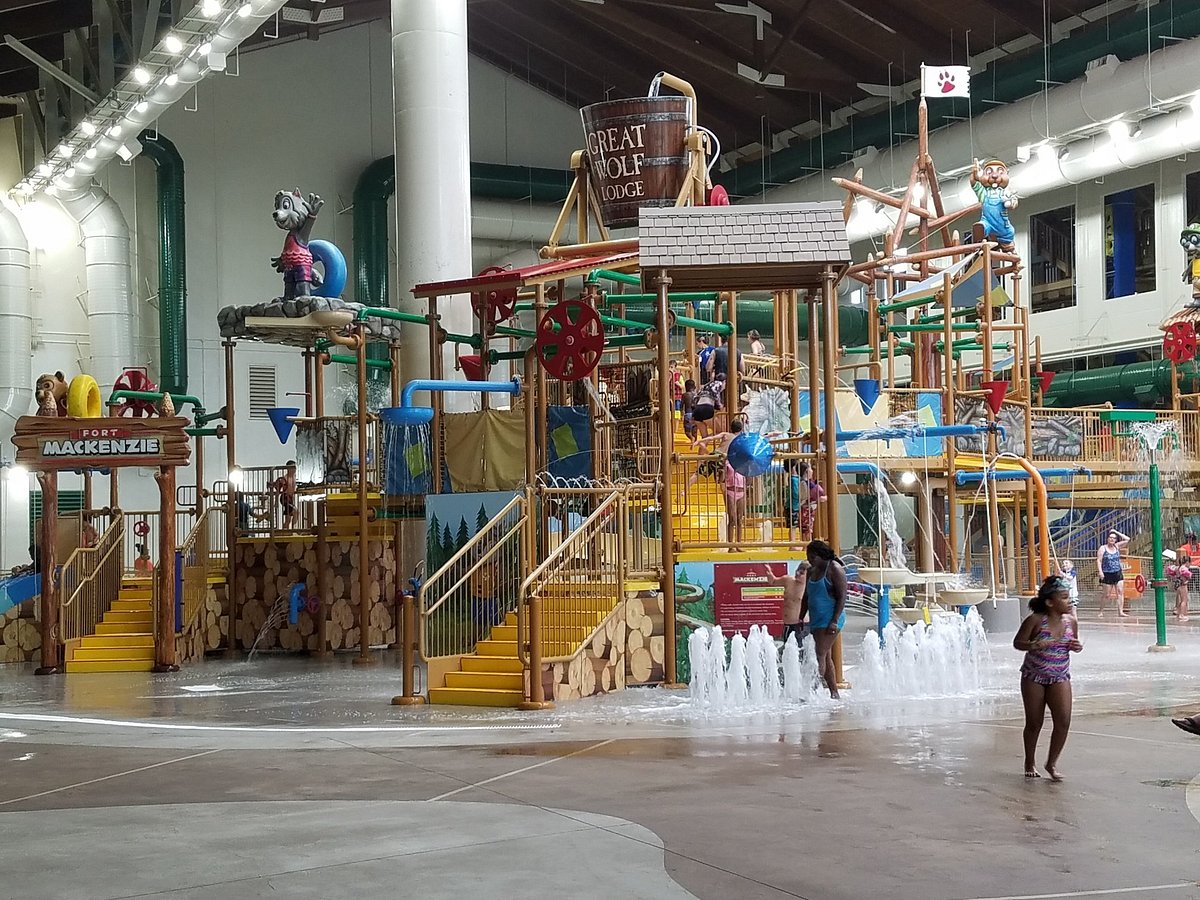 Great Wolf Lodge is an indoor waterpark that's a whole lot of fun. It's just an hour away from Atlanta and has some amazing activities for kids. If you get your timing right, you can enjoy some of the festivals in the area.
Lake Lanier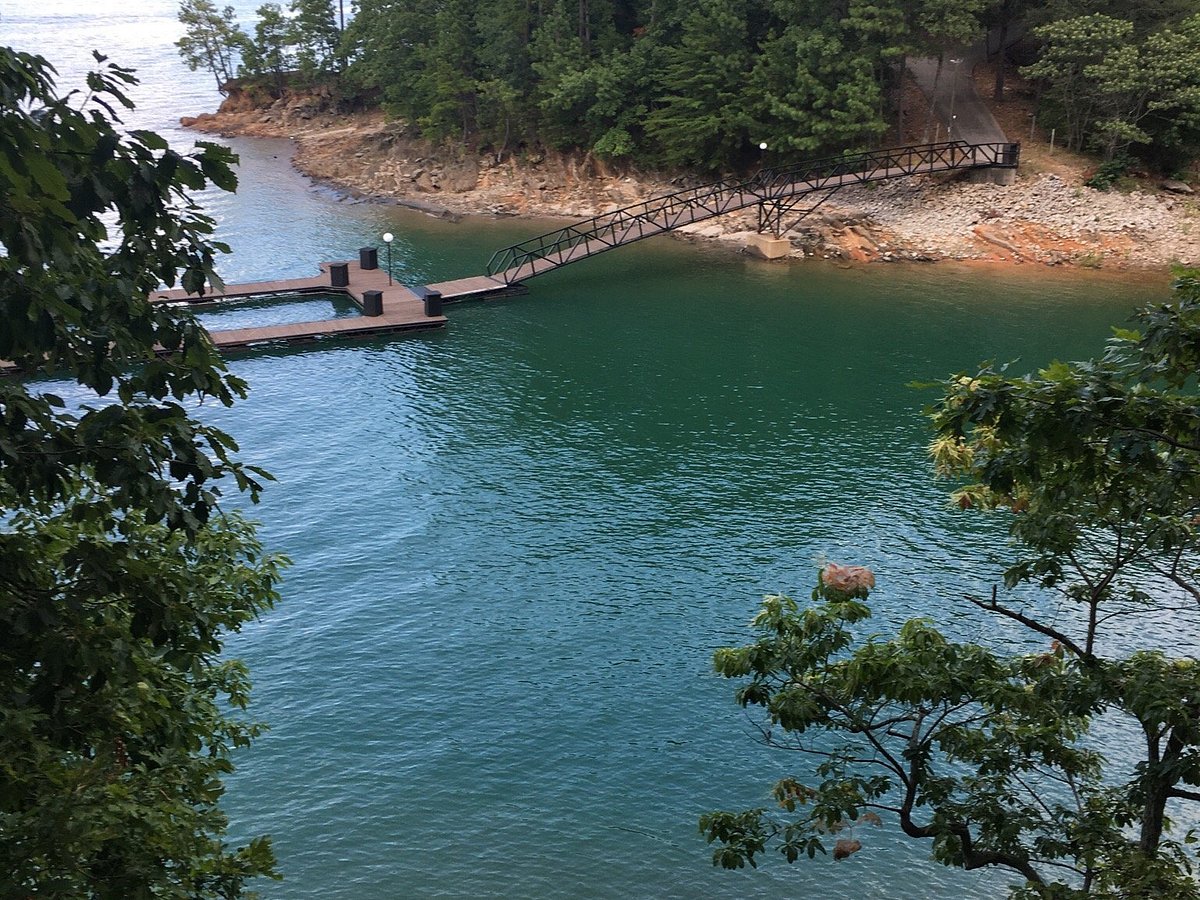 Lake Lanier is that common day trip from Atlanta. Even the locals love it! There are so many fun things to do with the whole family. You can go hiking or take the kids to LanierWorld which features incredible water slides and mini golf courses. The little Lanier Islands also offer great outdoor activities like ziplining and watersports.
How to Get Around Atlanta During Your Vacation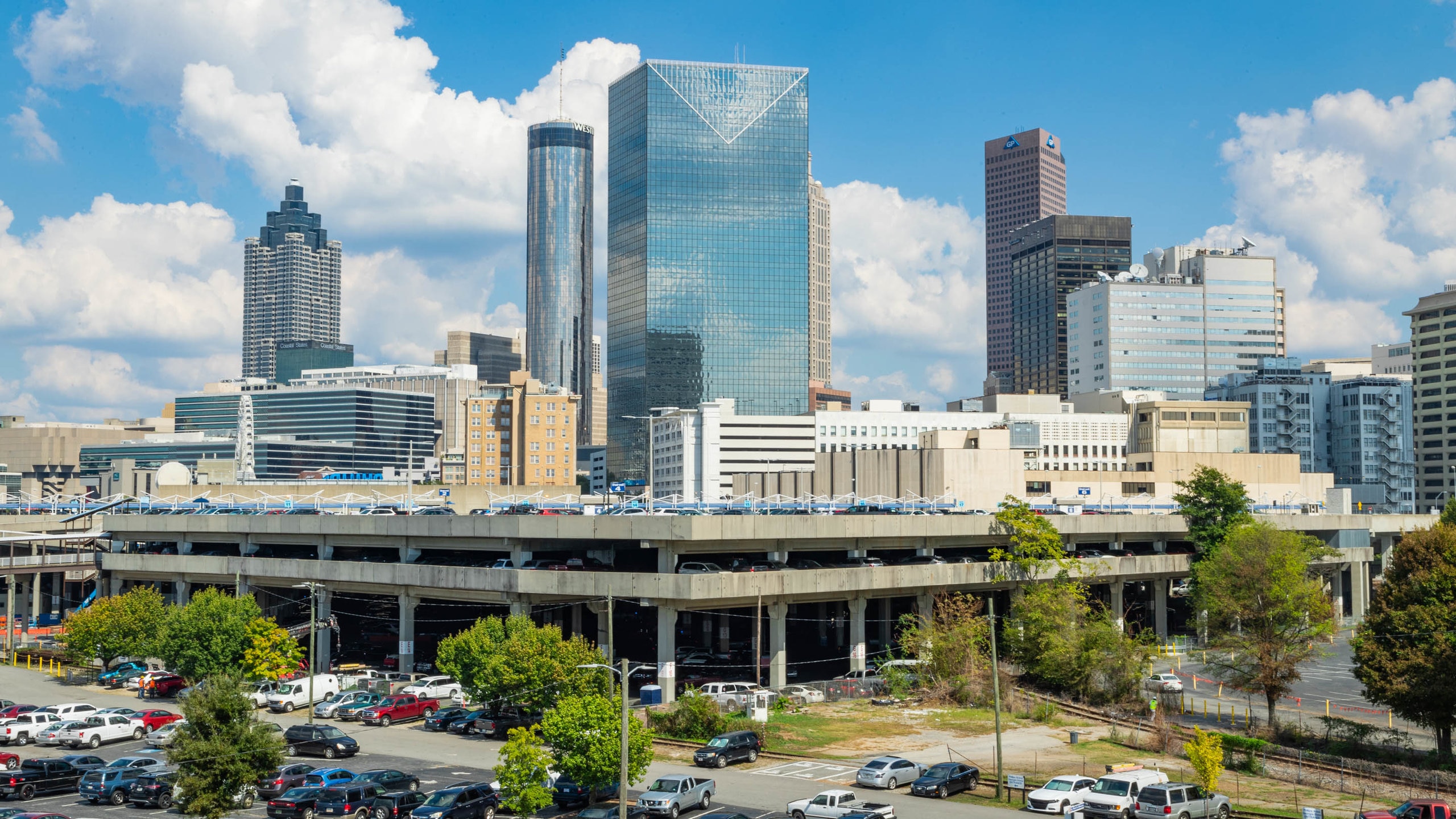 Getting around Atlanta is easy thanks to their efficient transport systems. It's pretty easy to understand the schedules and stops, and traveling with the family is safe. Let's take a look at your options.
Rental Car
Getting around Atlanta with a car is easy and there are many parking garages that you can use for minimal cost. However, you must keep the fuel cost in mind and whether that fits your budget.
Nevertheless, everything is pretty close together, so if you plan your trip properly, you won't have to do much driving in the city.
MARTA Public Transit
MARTA refers to Atlanta's rapid transit rail system that will take you anywhere you want to go. In fact, you can even get from the airport to downtown Atlanta without any hassle. With a train every 20 minutes, you can get to many destinations within the city and even head to Buckhead. You can also purchase your passes beforehand and load all your trips on it, so you don't have to worry about it.
Atlanta Streetcar
Another great way to get around Atlanta with kids is to use the streetcar. It will take you to several neighborhoods in Atlanta and connects directly with MARTA's Peachtree Center Station. It's affordable, convenient, and safe to use in the downtown area.
Taxi
You can still use a taxi in Atlanta if you really need to. They are readily available and have flat rates for popular destinations. They're just not really a necessity when there is such great public transport. However, when traveling with kids, you never know if you may need one!
The Best Ways to Get to Atlanta for Your Vacation
The best way to get to Atlanta depends on where you're coming from. Hartsville Jackson Atlanta International Airport is the best place to fly to. It is just 10 miles from downtown Atlanta making it a quick journey from the airport using the train.
Traveling by train, bus, or car to Atlanta is also possible but much slower. On the positive side, it is also much cheaper to travel this way with your family. You just have to consider your budget and how well your kids can handle the long travel time.
Top Tips for Staying Safe in Atlanta When Visiting with Kids
Firstly, you should be aware that Atlanta is known for its gang-related crime. However, it rarely ever involves any visitors, and the tourist spots in the city are safer than other neighborhoods. You have to just remain vigilant and follow the below-mentioned tips.
Stick to Tourist Areas
These are areas that are busy and are less likely to be a problem. Tourist areas usually have a good police presence, and the venues are safe. Try not to venture out into quieter or more unknown areas if you are unsure of where to go.
Travel In a Group
Families are generally a group in themselves. Try to stay together at all times and don't split up if you don't have to. Chances are you will also meet other families at your hotel or at the attractions. Traveling together when visiting different tourist attractions can be fun and provide safety in numbers.
Don't Stay Out Too Late
When you have kids, it's a good idea to not stay out too late. If you are attending a festival or event at night, ensure that you have an idea of where you are going and have your transport finalized beforehand. Stick to brightly lit, busy areas, and don't let your kids wander off on their own.
Plan an Itinerary
Having an itinerary may seem boring to you but it is important when you're traveling with kids. You can still surprise them by not telling them the plans, but have a clear idea of where you are going and what is in the surrounding areas. Transportation options, restaurants, and police stations are all things that you should have an idea of. In this way, even though you are enjoying the attractions, you are well aware of your surroundings.
Teach Your Kids Basic Safety Rules
It is crucial to teach your kids basic safety rules when traveling. They should know what to do in case they get lost, how to contact you in an emergency, and how to locate a police officer or security guard. It is a scary thought, but if they are separated from you for any reason, they should know what to do. Furthermore, if any of your kids are non-vocal, you should write your contact details down somewhere on their clothing or belongings.
In Summary
You have to visit Atlanta if you are heading to the state of Georgia. It is a great place filled with history, fun things to do, and beautiful parks to explore. Whether your family enjoys the outdoors or prefers chilling indoors, Atlanta has many opportunities to do both.
The convenient public transport system makes it easy to travel around the city. However, you can simply walk from one attraction to the next given their close proximity. Atlanta with kids holds so much for them to learn and experience. It's not just the history either, it's the future that Atlanta is working toward.
More about our TFVG Author