There is so much to do and see in Twin Falls, Idaho. From Snake River Canyon to theaters, markets, museums, and more. This list includes activities that the whole family will love. This wonderful state has so much to offer, and you need to explore it. Here are the best things to do in Twin Falls, Idaho:
20 of the Best Things to do in Twin Falls, Idaho
Twin Falls has anything and everything. You can explore Snake River Shoshone Falls Park, downtown Twin Falls, and much more. The following are some of the best things to do in Twin Falls, Idaho:
1. Twin Falls Visitor Center
Even though Twin Falls in southern Idaho is not a very large city, it can be difficult to decide what to do. This is why you should visit the Twin Falls Visitor Center. It offers everything you require to successfully begin your trip to Idaho. The center can inform you about the best things to do in Twin Falls, Idaho.
It also boasts a stunning view of one of the area's best natural landmarks. The visitor center is just above Snake River Canyon, and you can also go and explore the Snake River Canyon Trail. The center will tell you everything you need to know and can give you all the information you need on where to go and what to do.
There are also some attractions there that can give you great information about Twin Falls's history. The Twin Falls Visitor Center can give you a great introduction to this amazing and exciting city. It is free and open every day from 8 am to 5 pm.
2. Canyon Springs Golf Course
Any skilled golfer enjoys the challenge of playing on different courses. The Canyon Springs Golf Course is the best site in Idaho to put your golfing prowess to the test. If you enjoy golf and wish to improve your game, you should check it out.
The renowned Centennial Waterfront Park is direct across from Canyon Springs Golf Course. It has a river, waterfalls, and a lot of rock, which adds to the ambiance. Although you'll probably need to adjust your golf strategy a little, what is a game of golf without the mental aspect?
Unquestionably, playing the full 18 holes of Canyon Springs Golf Course is one of the best things to do in Twin Falls. If you're a serious golfer, it's most likely at the top of your to-do list. The operating hours for this golf course are 7:30 am to 8:30 pm, seven days a week.
3. Dierkes Lake Park
The top ten parks in southern Idaho should include Dierkes Lake Park. This park is the perfect place to spend a day in Twin Falls. At Dierkes Lake Park, you may enjoy both the water and the grass, giving you the best of both worlds.
Although you would not think of Idaho as a place to spend a day on the beach, Dierkes Lake Park offers lots of water sports and sun fun. You can go scuba diving, picnic, and work on your tan. There are even opportunities for rock climbing here.
This is the location to go to if you want to stay active while traveling. Make sure you can change into different shoes and clothes for a variety of activities if you plan to visit Dierkes Lake Park; that is the best piece of advice we can give you! The best thing to do in Twin Falls for an amazing day of outdoor fun and fresh air is to go here. Dierkes Lake Park is open every hour of the day.
4. Herrett Center for Arts and Science
If you're searching for informative Twin Falls attractions, you must visit the Herrett Center for Arts and Science. This museum belongs to the College of Southern Idaho and is a not-for-profit museum. Visitors of all ages will have the chance to learn and enjoy these exhibits.
The planetarium tour is the only thing you absolutely must do while at this museum. The Earl and Hazel Faulkner Planetarium offer truly extraordinary shows. The screen and amazing sound system in this planetarium, which is the largest in Idaho, are both extremely impressive.
In addition to the planetarium, there is an observatory and wonderful natural history and artifacts.
On Tuesdays and Fridays, the Herrett Center is open from 9:30 until 9 pm; on Wednesdays and Thursdays, it is open from 9:30 am to 4:30 pm; and on Saturdays, it is open from 1 pm until 9 pm.
5. The Buffalo Café
The Buffalo Café in downtown Twin Falls is a homey place with a delectably delicious menu. You'll be wiping your plates and bowls clean after eating their breakfast and lunch. Additionally, it has amiable waiters who are eager to help you and improve your meal. This restaurant is rather modest, but it may get very busy.
Getting a table and your food may take some time. When you take the first mouthful of your vegetable omelet or another mouthwatering dish, you'll see that the wait was worthwhile. One of the greatest things to do in Twin Falls, Idaho, is to eat at The Buffalo Café.
Eating here and getting to know the staff and other customers is great. The Buffalo Café is open every day from 7 am to 2 pm from Wednesday through Sunday.
6. Twin Falls County Historical Society Museum
Want to know more about the ancestors and history of Twin Falls? For fascinating exhibits about this wonderful region, go to the Twin Falls County Historical Society Museum. There are additional older structures, which is something the historical society maintains in excellent condition.
The museum and its structures depict the agricultural practices and way of life that prevailed in Twin Falls and the nearby region of southern Idaho at the start of the 20th century. It's fun to travel with friends or family, so go if you're looking for fantastic group activities. The museum is wonderful to explore on your own as well if you need a break from the group.
The Twin Falls County Historical Society Museum demonstrates the extent to which tenacity and bravery can go. It is open from 12 pm to 5 pm on Tuesdays through Saturdays. Visitation is free. However, a donation would be greatly appreciated.
7. Snake River Ziplining
Ziplining across the incredible Snake River at Twin Falls might be the biggest thrill available. A wonderful business with a multi-line course is AWOL Adventure Sports. You'll be safe during the ziplining, and this is a truly great experience. This course consists of four lines.
The staff at AWOL Adventure Sports ensures you have all of your equipment ready to go. You will receive instructions on how to be safe during these encounters, which can last up to two hours. Look where your eyes are drawn while you're up there, as the views are spectacular!
Snake River Canyon is a beautiful and huge expanse, and this is one of the best ways to take it all in. Twin Falls is a gem and one of the most incredible places in the United States of America. You will soon realize this after ziplining over Snake River.
You will be well taken care of and have a nice time, thanks to AWOL Adventures Sports. Their trips start at Centennial Waterfront Park and are offered from March through September.
8. Craters of the Moon National Monument and Preserve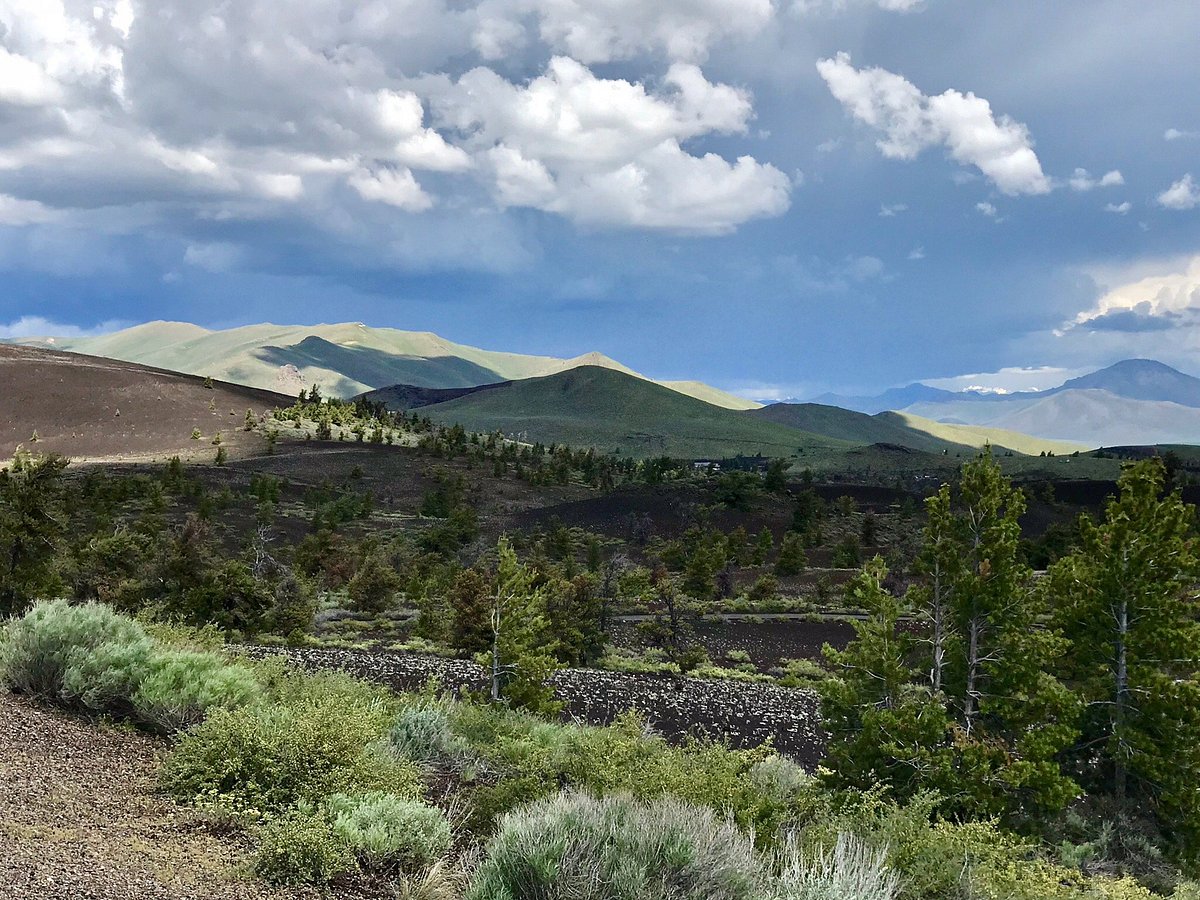 Craters of the Moon National Monuments and Preserve can be found close by Twin Falls. It takes roughly 2.5 hours to get there by car. That might sound a little excessive, but after you see what a beautiful location this is, you'll probably feel differently.
The whole area is made of lava flows. The lava comes from fissures, not volcanoes. All of the lava tubes are open. You must just be sure to have a permit. In addition, there are numerous hiking trails and camping areas there. Nature is magnificent, especially when it's not tampered with, as the Craters of the Moon National Monument and Preserve demonstrates.
One of the nicest things to do in Idaho is to go on a visit to this spot. This attraction is open every day of the year.
9. Hummingbird Trail
Hummingbirds are fascinating and endearing animals. They are also the origin of one of the most popular tourist attractions in the Twin Falls area. The Sawtooth National Forest's Hummingbird Trail is a magnificent haven for these hummingbirds.
The Hummingbird Trail is not only a lot of fun to explore, but it also exemplifies the strength of group efforts. These birds are fed by feeders that are suspended from pine trees. All of these are kept up by volunteers. Twin Falls is among Idaho's top vacation destinations in large part due to the kind of kindness that the community shows.
One of those tourist destinations that will always be charming is the many hiking trails in the area. It doesn't rely on tricks or outlandish fashions. The Hummingbird Trail is merely a location to observe a beautiful species within its natural habitat. If you enjoy the outdoors, one of the greatest things to do in the wonderful Twin Falls is to visit Hummingbird Trail and the surrounding Sawtooth National Forest.
10. Perrine Memorial Bridge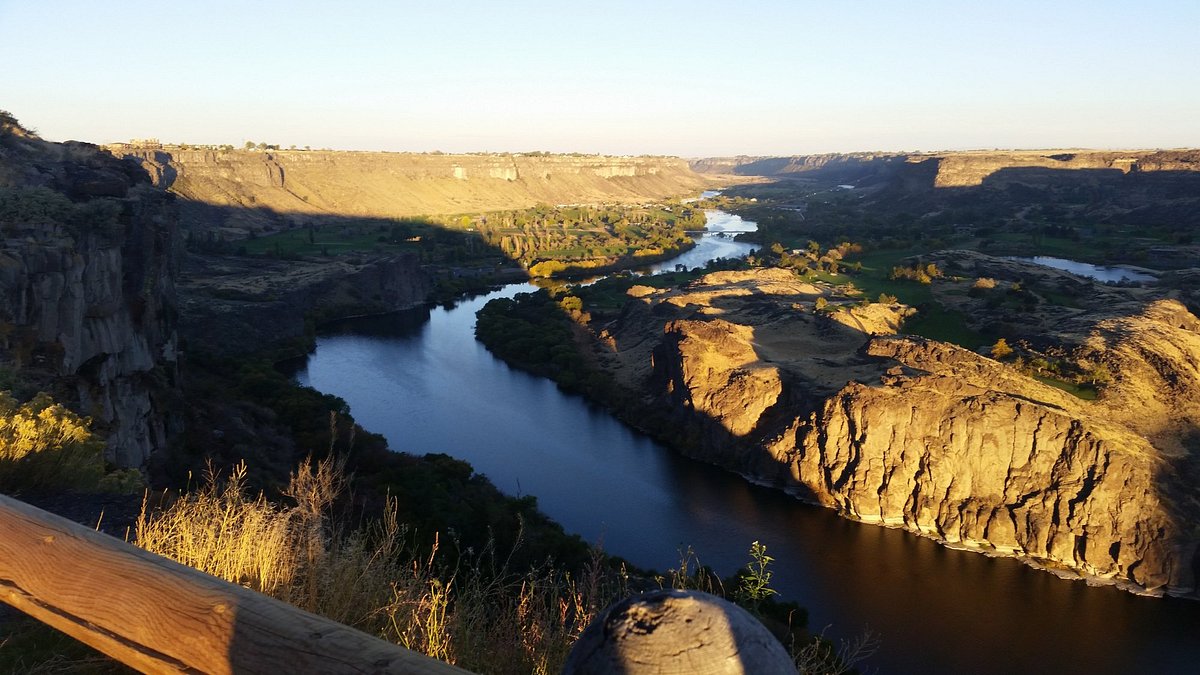 The fourth-largest arch bridge in the nation is the Perrine Memorial Bridge. Additionally, it is the largest in Idaho. This bridge is awe-inspiring, and you can engage in some rather risky things there. There are pedestrian walkways that allow you to stroll the entire 1,500 feet of this bridge.
At the Perrine Memorial Bridge, BASE jumping is a highly-liked pastime as well. Even if your thrills stop at admiring the Snake River Canyon, that will still be a lot of fun. Perrine Memorial Bridge is one of Idaho's most impressive tourist attractions.
It's in the Idaho town of Jerome. From Twin Falls, the trip takes around 11 minutes.
11. Rock Creek County Park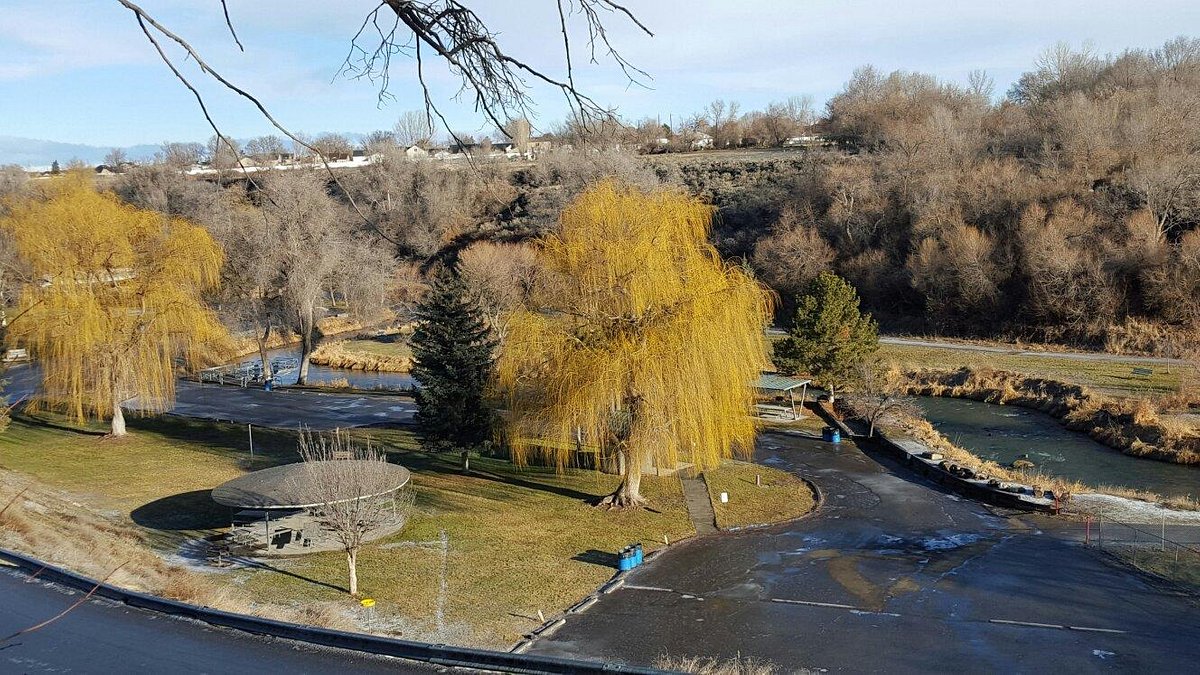 Twin Falls County is skilled at transforming something ordinary and ugly into something amazing. Rock Creek County Park would be a good illustration of this. This was formerly a junkyard, but now it serves as a gathering spot for people to have fun.
At Rock Creek County Park, you won't be near any collections of trash or salvaged automobile parts. Because of its gorgeous design and fantastic activities, it might become one of your favorite locations to visit. In this park, you can go hiking, play on the playground, or even play disc golf.
Rock Creek County Park entertains and satisfies you while demonstrating how exceptional things may happen in unexpected settings. Who knew that today's junkyards could transform into tomorrow's parks? The RV park in Rock Creek County Park is open every day of the year.
12. Sawtooth National Forest
If you don't go to Sawtooth National Forest, exploring the natural world in Idaho would be pointless. This natural area, which spans several areas, is larger than two million acres. It also has such a stunning appearance that it would be tempting to withhold all information from you and allow you to enter with a brand-new pair of eyes.
The Sawtooth National Forest is home to a wide variety of sights, many of which are trees. Pine, Spruce, and Fir trees can be found here. This area is home to numerous wildlife, including mule deer, wild turkeys, and bobcats.
Visiting Sawtooth National Forest is undoubtedly a pleasant experience. Don't forget to admire the stunning lakes and gorgeous mountain peaks, which give the scenery even more charm. Additionally, it's one of the top campgrounds for tourists.
13. Auger Falls Park Loop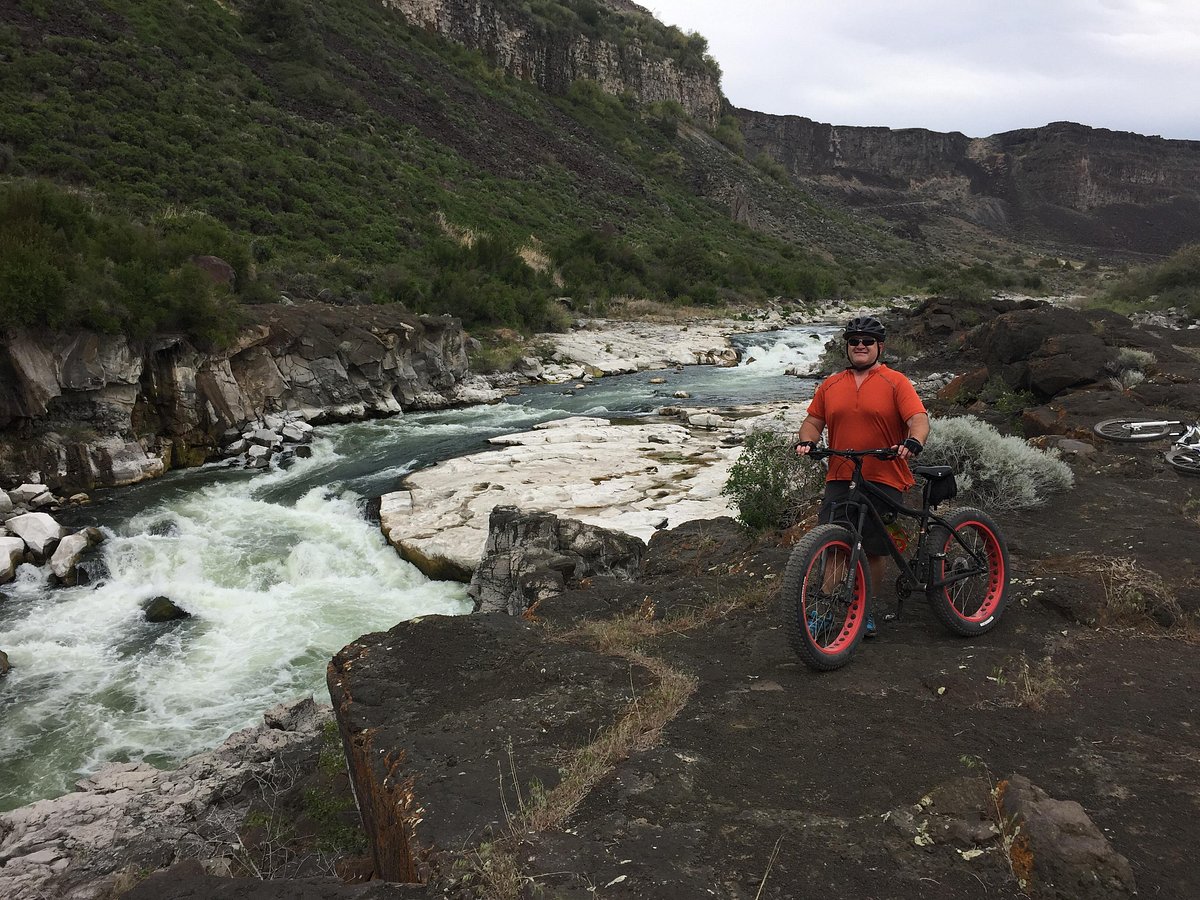 Near Twin Falls, there is an amazing waterfall called Auger Falls. The area also offers plenty of room and excellent terrain for participating in a variety of activities. Naturally, there's also the waterfall itself, which is among Idaho's most popular attractions.
You should go to Auger Falls if you enjoy trekking. There are miles of hiking and running routes there. If you enjoy mountain biking, are you up for a true challenge? Auger Falls is one of the most amazing spots to visit because of the bicycle trails as well.
The Auger Falls Park Loop is stunning, yet it also has a cozy atmosphere. Here, you can capture some fantastic images.
14. Gemstone Climbing Center
Rock climbers might sort of consider Twin Falls to be their nirvana. There are locations like Gemstone Climbing Center where you may practice being vertical, so you don't have to risk your life in the Snake River Canyon.
Looking for entertaining activities in Twin Falls yet hesitant to give something daring a try? Climbing is not as awful as you may imagine. At this indoor attraction, all new climbers receive free instruction. From experienced climbers to total beginners, the wall is appropriate for all levels of climbers.
The fact that it's the only ADA-compliant climbing gym in America is particularly astounding. Along with the wall, there is a kid-friendly obstacle course and yoga. The Gemstone Climbing Center is truly exceptional.
It stands out among Twin Falls' many enjoyable activities. On Monday through Saturday, the Gemstone Climbing Center is open from 10 am to 9 pm; on Sunday, it is open from noon to 8 pm.
15. Centennial Waterfront Park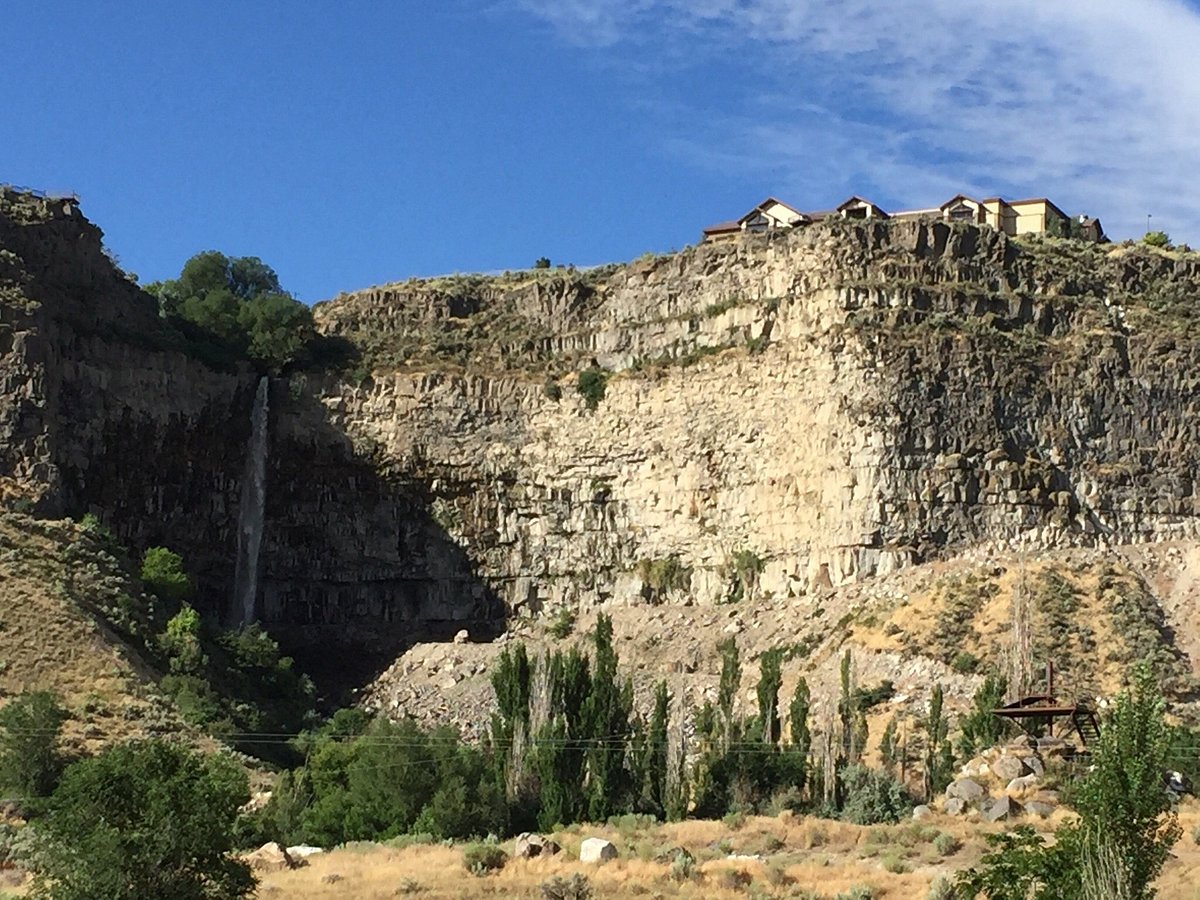 Visit Centennial Waterfront Park for an absolutely fantastic day trip in Twin Falls. Twin Falls offers a variety of entertaining things to do and is located inside the Snake River Canyon. Centennial Waterfront Park can deliver on your desires, whether they are for an exhilarating adventure or just a leisurely day in the park.
At Centennial Park, AWOL Adventure Sports provides a variety of energizing activities in addition to ziplining. Along with kayaking and stand-up paddleboarding, you can take guided river tours.
They have hiking and rock climbing on land. One of the best spots in Twin Falls to go for a picnic in Centennial Waterfront Park. At this park, you can have some of the most enjoyable times in Twin Falls. The park is open every day from 8 am to 6 pm.
16. Orpheum Theatre
When people say that Twin Falls has a historic downtown, they mean it. This is beautifully demonstrated at The Orpheum Theatre. This venue, which opened its doors in 1921, is a city landmark for entertainment. For movie buffs, this is among the most exciting Twin Falls attractions.
They frequently screen vintage movies in their original theatrical format. The design of the theater is also excellent. Their most recent renovations successfully blended contemporary design with 1920s decor. Additionally, they offer stand-up comedy, live theater, and some of the best movie popcorn you've ever had.
You must see the Orpheum Theatre since it is a true gem. It is a must-see when it comes to important attractions in downtown Twin Falls.
17. Hagerman Fossil Beds National Monument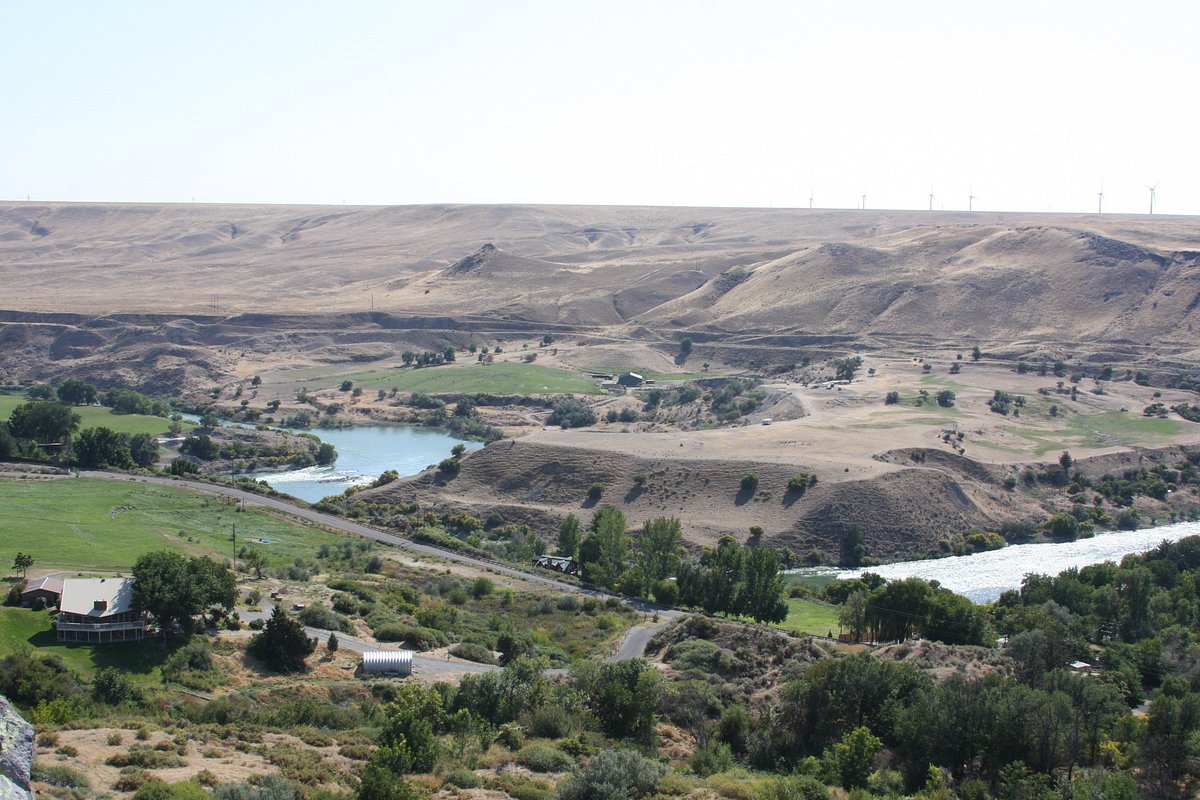 There are still ways to obtain information, even though it is impossible to know what took place on this earth millions of years ago before written history began. Using fossil records as a guide is one of the finest methods.
The Hagerman Fossil Beds National Monument, which is close to Twin Falls in Hagerman, Idaho, is a moving homage to the incredible value of fossils in revealing the past. This monument houses the fossil horse, the state fossil of Idaho.
Some of the locally discovered fossils are displayed in the visitor center. Additionally, you can go on a fantastic hike along the Oregon Trail. There are many beautiful sights to view at the Hagerman Fossil Beds National Monument.
By looking at the fossils here, you may discover so much about them. It is the best way to learn about how magnificent Idaho's connection to the past is.
18. Evel Knievel Jump Site
The most famous daredevil, Evel Knievel, performed one of his most well-known stunts near Twin Falls. He tried to jump his motorcycle over Snake River Canyon, and you can see exactly where he revved it up.
He didn't finish the jump, which is bad news. The good news is that he made it through and avoided suffering significant harm. Knievel's parachute opened up too soon after the leap. So it ended before he could complete his trajectory.
He might, however, have collided with the canyon, ending his life and career tragically. His boldness and bravery are still remembered. You can pay tribute to a real icon who left a lasting mark on Twin Falls and the globe at large at the Evel Knievel Jump Site.
19. Harmon Park
Perhaps "Harmony Park" would be a better title for Harmon Park. You will undoubtedly experience that when you explore the area around this stunning Twin Falls park. Although they may initially seem quaint, tourist sites like this have a lot more to offer.
Harmon Park is just brimming with entertainment. Tennis, volleyball, baseball, and basketball courts are available for use. A sizable skatepark and a fun playground are also present. It's great for unwinding with a delicious picnic or lounging beneath a tree if you're not trying to be as active.
The best way to enjoy the day is to spend time outside. Whenever that time is spent at the stunning Harmon Park, it's even better. If the weather cooperates, make sure to visit this place this weekend. Daily hours of operation for Harmon Park are 5 am to 10 pm.
20. Twin Falls County Fair
Every year, the Twin Falls County Fair is indeed a wonderful event. There is a lot to see, do, and hear there. Even if you've gone to a fair before, this one may make you feel as though it's your first time ever.
At this fair, Idaho's agricultural heritage is strongly celebrated. They feature an exciting rodeo as well as other amazing rides and delicious food. Another pleasure at the lovely county fair is live country music.
Do not attend the Twin Falls County Fair with any additional goals in mind except to enjoy yourself. If you look around even a little, you'll find thrills. Plan a trip to the upcoming Twin Falls County Fair today.
FAQ
What is the best month to go to Twin Falls, Idaho?
Idaho is at its most beautiful between June and September. Depending on the season, the typical temperature during this time varies from 59 to 68 F. There are four distinct seasons in the state, and each one offers visitors a unique experience. March through May is considered springtime.
What is the best way to travel around Twin Falls?
There are public buses in Twin Falls, but the easiest way to get around would be by car.
More about our TFVG Author