Mississippi has great importance in the agricultural sector of the USA. But that is not the only reason for the popularity of this state. This state has a rich civil war heritage. The USS Cairo Museum takes you on a trip through the events of the civil war.
Family vacations in this state are on another level. There are many kid-friendly attractions, and the Mississippi Children's Museum will be the best place if your kid loves art and history. If Mississippi had to be summed up in just a few words, "The State of Museums" would be it. Both the Seafood Industry Museum and the Walter Anderson Museum serve important roles in educating the public about the region's rich cultural heritage.
Despite this, we feel obligated to let you know that Mississippi is not a particularly interesting place for very young children; rather, it is best enjoyed by school-aged children (about ages six and above) who are able to fully appreciate the state's many nuances. Still, this is the perfect state for laid-back vacations with the family. The historical sites are definitely worth checking out.
Here, we will discuss the factors and details you must know before leaving for a trip to Mississippi with your kids. So it is best to read this guide to fully understand what to expect in Mississippi.
5 Reasons Why Mississippi is the Perfect Family Vacation Destination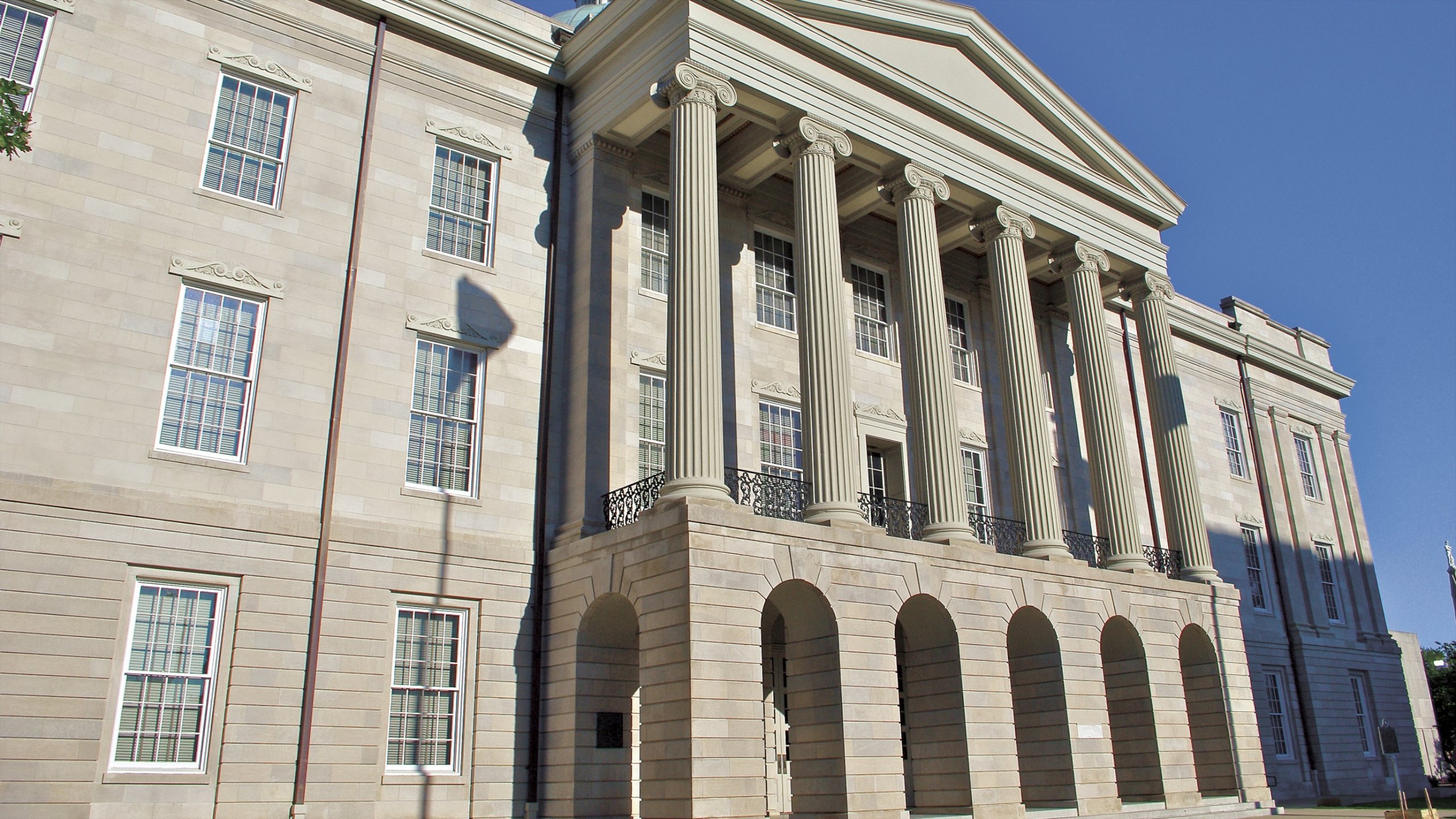 Mississippi is a perfect place for a family vacation for uncountable reasons. This state has many family-friendly places, and the food is to die for.
History & Museums
Many people who are interested in the past will have a difficult time leaving this state. The history of this state is fascinating and a topic of interest for people of all ages. This trip will teach kids a lot about the history of the entire USA. The Healthworks Children's Museum is one of the best educational museums in this state.
Nature Geeks Heaven
This state can offer you every activity, whether you enjoy trekking or just lounging on the beach and tanning. As soon as you leave the Gulf Coast resorts, you may access the beach and go trekking. To allow you to experience many forms of living, there is also a location for camping accommodations.
Water Parks & Gaming Center
Water parks are a must for every state in the USA, and Mississippi makes sure to bring forth the best ones you can find. The gaming center at the Mississippi Gulf Coast is also one reason kids will love the trip to this state.
National Parks
Don't forget about the Catfish Row Children's Park, which offers a ton of entertainment. Kids in particular often get queasy from studying too much history. So, if you're experiencing this, it's time to go on to Natchez National Historical Park or Wall Doxey State Park.
Food & Fun
Countless activities are available to you, regardless of where you want to go—the Mississippi museum, a park, a water park, a village, the mountains, etc. The Big Play Entertainment Center is also located in this historic city. You have the entire day to visit exciting locations and devour mouthwatering breakfast favorites. But we can assure you that you will not have enough time to visit every location.
If you go for a few days, you will only be able to see half of the beauty Mississippi has to offer. But whatever the case, Mississippi is the best for experiencing a perfect family vacation.
When's the Best Time to Visit Mississippi with Kids?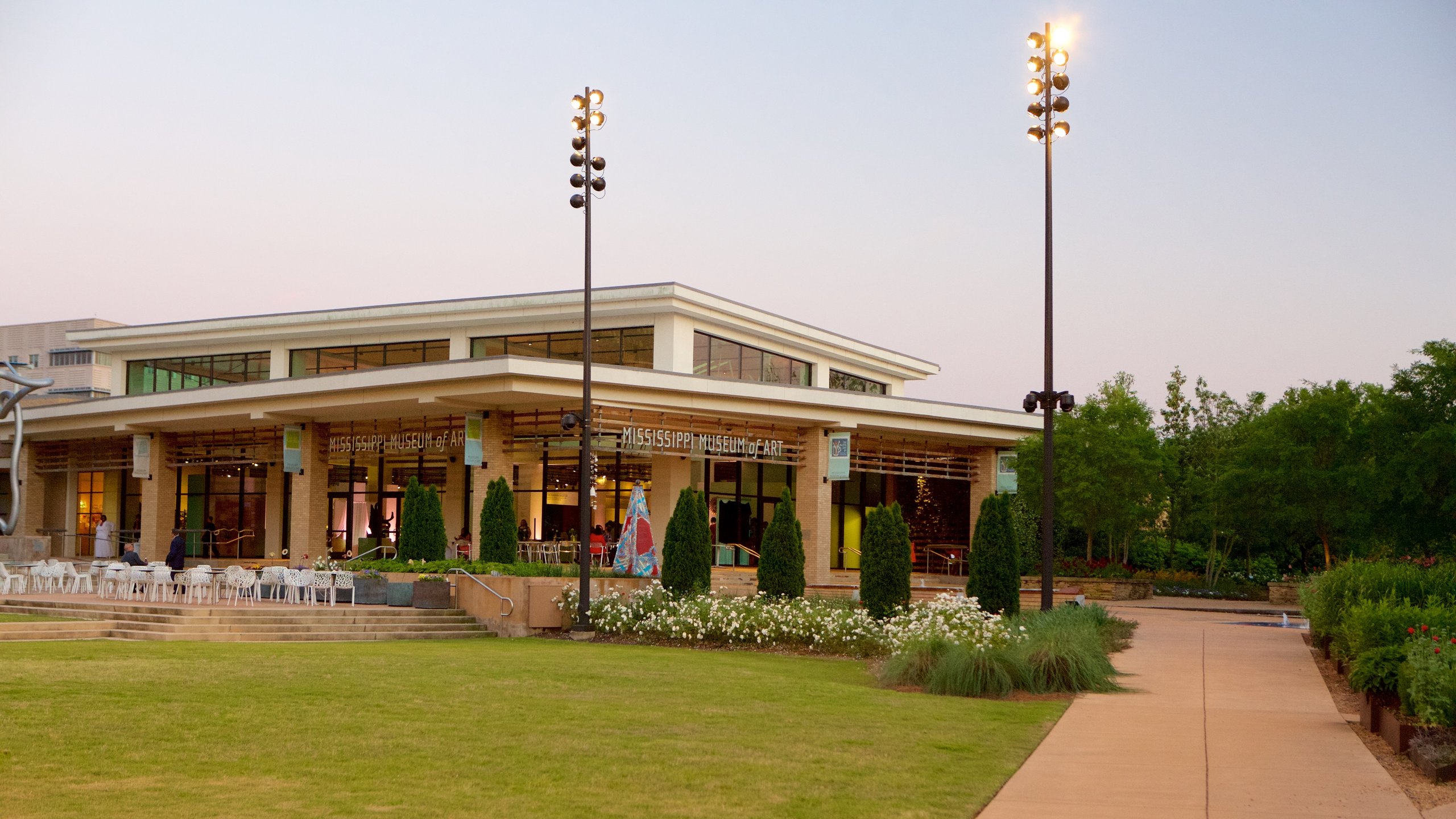 Mississippi experiences both extreme summer and winter conditions. And when the temperature is extreme, kids will find it hard to enjoy their trip to Mississippi. However, you get a few continuous months when the weather in Mississippi is the best for kids and families.
So to enjoy these historic riches, you must not visit Mississippi in the months of January, February, November, and December. But this does not mean that Mississippi becomes an old rag during these months. You can visit this state during these months only if you do not have kids and old people with you. It is because they won't be able to absorb the weather conditions and might fall sick.
To avoid any mishaps, the best time to visit Mississippi is in the months of March, April, May, June, August, September, and October. Did you notice that we missed July? The reason for doing so is that the heat is a little unbearable for kids during this month. Other than that, there is no problem with visiting Mississippi during the month of July.
So if your kids can manage, you can plan your vacation for July. However, we won't recommend you do so. The other months, which we said were the best because they delivered the best weather conditions. The temperature is moderate, and you and the kids can enjoy the vacation without any trouble.
So it is up to you to decide which month suits you best. Obviously, you need to check your schedule before planning a trip. But if you ask us which month is the best, we will say March and April. These months give you the feel of spring. So you can enjoy your time at the beach and water parks without having a fear of catching a cold. Moreover, the state isn't as busy during these months as it is in comparison to the other months on the list.
What's the Weather in Mississippi Across the Year?
The weather in Mississippi across the year is different. It is said that Mississippi is one of the hottest states in the USA. One time the temperature in Mississippi went above 90 F, and the entire USA was amazed and dying at the same time.
But with winter, there is no difference. The weather is extremely cold, so sitting on the sandy shores can leave you freezing to death. July is the hottest month, while January is the coldest. But if you give it a close thought, the most critical places in the USA are museums, and the weather is not really influential on the buildings. Air conditioners and heaters are always turned on.
But the museums are not the only place you will visit during your trip, so you need to have an idea of the weather in Mississippi. There is enough snowfall during the winter, but not as much as there is in other states. The Mississippi River does not freeze entirely during the winter, but a layer of ice covers the entire river.
From November to January, winter takes a toll on Mississippi. As far as the summers are concerned, they are pretty long. They start at the end of April and last until August. Autumn enters the state during October but does not stay for long.
If we talk about spring, then there isn't any such month that represents spring. However, March and April give you a feeling of spring. And that is why these two months are the best for a family vacation to the state of Mississippi.
As for summers, there isn't much heat, but humidity is at its peak. But don't think you won't have to face any sort of heat during the summer. It is summer for a reason. But the water parks, such as Dunn's Falls Park, make the day bearable with all the fun rides.
You can roam around in shorts and dresses for as long as you are wearing sunblock.
What's the Perfect Length of Time to Spend in Mississippi?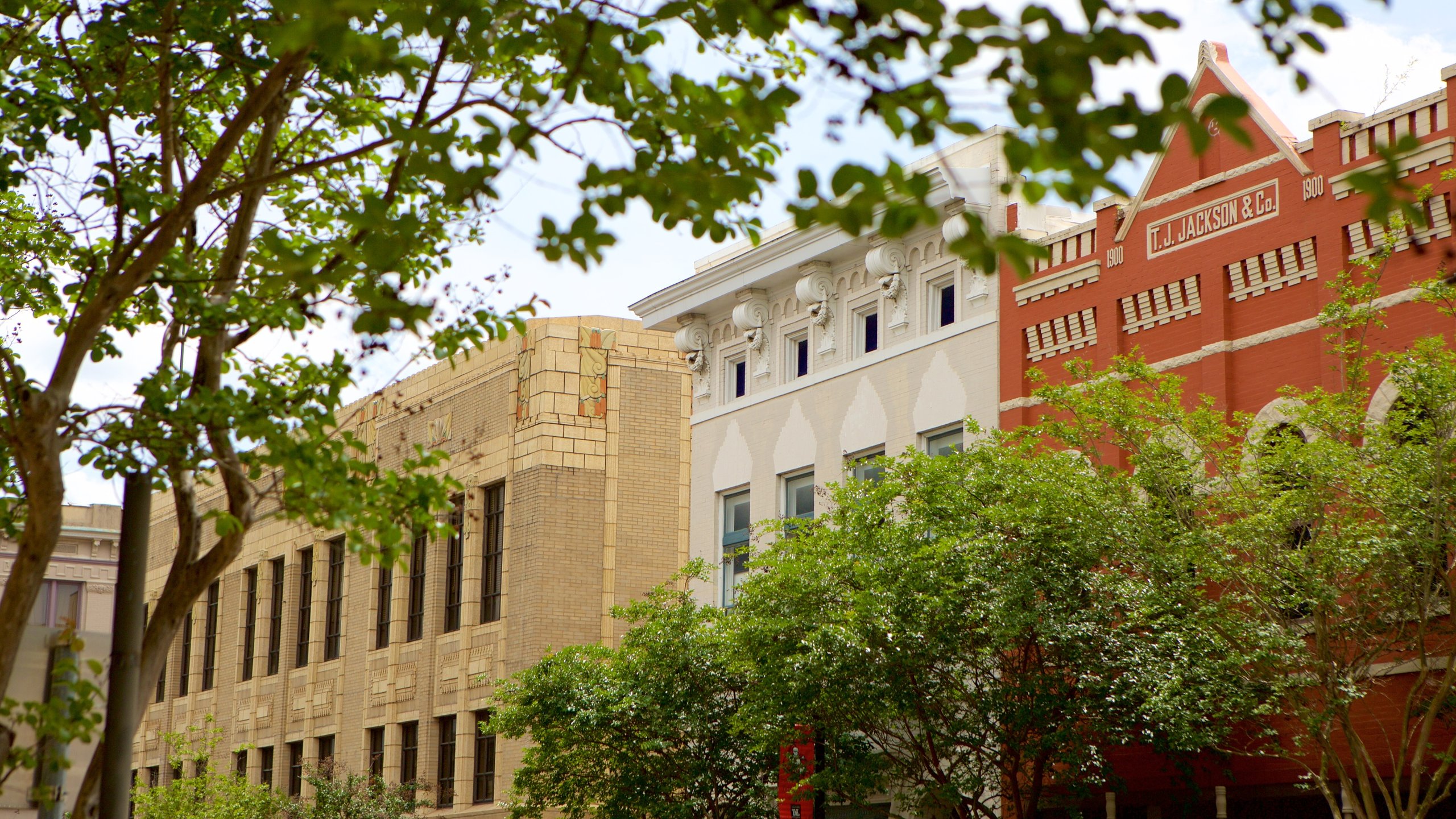 The duration of your vacation is the most contentious aspect of trip planning. When would you like to go, or how long would you like to stay here? These questions and more are part of every family trip.
As far as Mississippi is concerned, the perfect length of time to spend in this state is around four to six days. If you can manage it, a week is also great. But for an average family, four days are enough in Mississippi. You can enjoy different things during this time, and things will not go out of budget.
You can, however, take as much or as little time as you choose. The answer also depends on the time of year you want to travel to Mississippi.
Suppose you visit the state during the months of March and April; we recommend you make your trip five days long. For other months, three to four days are enough. This is because the weather in Mississippi is friendly during the months of March and April but not really that great during the other months.
However, this is also contingent upon how many days you feel you can handle comfortably. You'll need to consider many factors, including your financial plan, to achieve your goal. If you only have three days to spend in Mississippi, you'll be wishing you had more time the second you arrive.
The Best Things to do with Kids in Mississippi
One of the best things for youngsters to learn and enjoy in Mississippi is the various interactive exhibits. However, Mississippi has more to offer your kids than just this. Your children will have nonstop fun throughout this tour.
You can visit the Mississippi Museum of Natural Science and take the kids to the Jackson Zoo on the same day, as both places are close to each other. If your kids love water parks, don't think twice before taking them to any water park in Mississippi, as all are great.
The Tupelo Buffalo Park is also a great option; the kids will enjoy their time there. The Margaritaville Resort Biloxi is a place where kids can enjoy a game room, eat great food, and do almost anything. It is an all-in-one place.
If you want your kids to learn a little about mammals, take them to the Center of Marine Mammal Studies. Your kids will love it more than their school trips. The Hattiesburg Zoo is also great for a day to spend with kids. They can meet new animals there, and the zoo makes sure nothing gets out of hand.
You can take your kids to Holly Springs, as this place offers a rich history and fun at the same time. The Elvis Presley Center is a place for both kids and adults. There are different zoos and parks around this center so that you can enjoy your time here with kids.
These are not the only things you can do with kids in Mississippi. There are a few more options, but those won't fit into the schedule if you are visiting for a week or so.
The Best Family Hotels & Resorts in Mississippi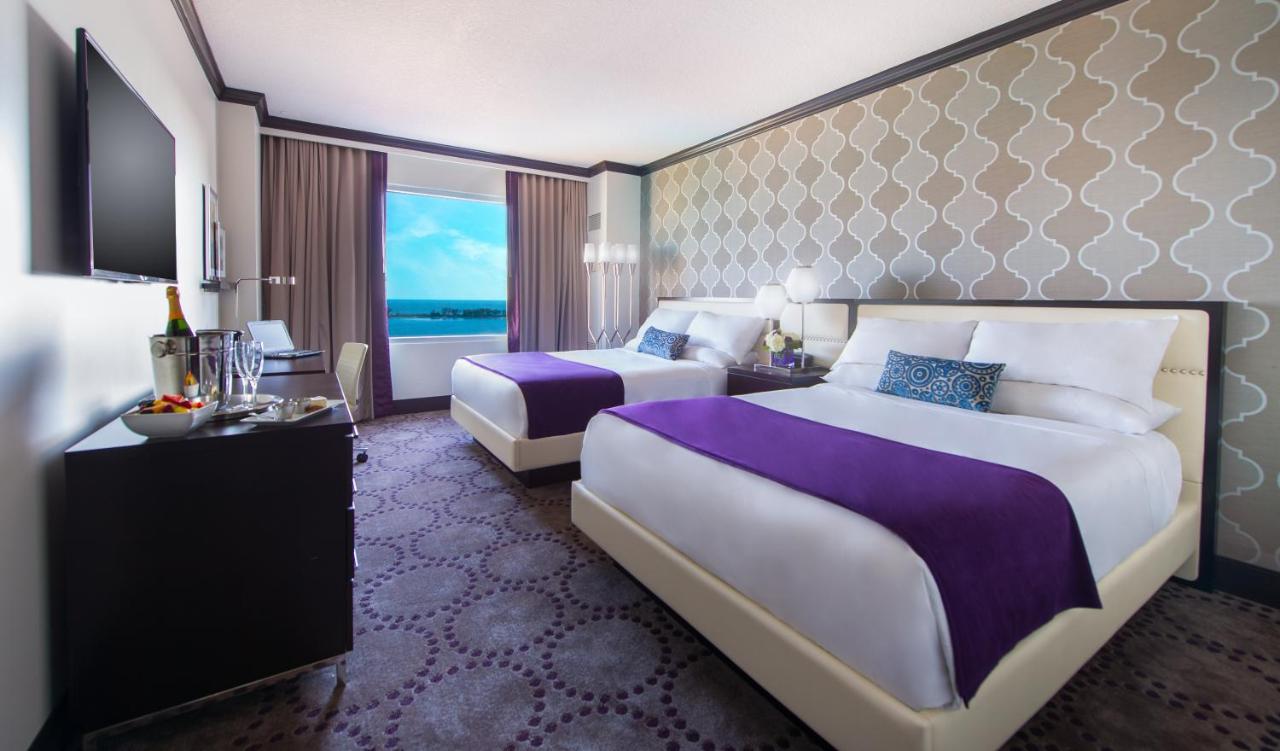 In terms of hotels and resorts, Mississippi stands behind many US states. There is no problem with visiting Mississippi except for the hotels. There are good options, but they are pretty expensive. It is hard to find an economical hotel or resort in Mississippi. However, it is not impossible.
There are options that are ideal and provide the service that you get from a luxury hotel. Some of these lie in the center of the state, while a few are on the coast. You must select the one that lies close to your destination. For example, if you want to go to the state park, choose a hotel that is close to the state park. This will save you a lot of time that you can spend on other activities.
We did our best and made a list of the best family hotels in Mississippi. They are:
Hard Rock Hotel and Casino
Beau Rivage
Best Western Seaway Inn
Harrah's Gulf Coast
Margaritaville Resort
Golden Nugget Biloxi Casino & Resort
The Lodge at Jackson Hole
We know these options are few, and since Mississippi is not a big state, the best hotels are not many. These, however, are great for a stay with family. The staff and the rooms and suites are outstanding. Many of these hotels provide an indoor swimming pool as well as bars. So if you want to enjoy yourself when the kids are sleeping, the hotel will make sure to provide you with fun.
The Lodge at Jackson Hole is among the best resorts in the entire state of Mississippi. They give you a feel for cowboys, and the breakfast there is fantastic. You can book their deluxe king suite if you want to enjoy the best. The same is the case with the other hotels on the list.
What's the Average Cost of a Hotel in Mississippi?
The average cost of hotels in Mississippi lies around $140 to $150 per night. This is not a bad average and suits almost everyone. Most of these hotels and resorts provide free breakfast service, which justifies the price of their one-night stay.
Luxurious hotels charge significantly more because of the extra space, service, and comfort they provide. Expenses at a top-tier Mississippi hotel might average $250 per night. However, you do not need to spend so much on a hotel because it is a vacation.
Since you can get the same service from the hotels on our list, going for the expensive options will be foolish. However, this does not mean you cannot go to any other hotel in Mississippi. If you find a better option, do give it a try.
The Best Places to Eat with Kids in Mississippi
A wise man once stated, "Food reveals the true nature of man." Mississippi's cuisine is a window into the state's welcoming culture. Options exist to cater to various cultural preferences. However, the most popular dish from Mississippi is a true reflection of the state's inhabitants.
There are many traditional food points in Mississippi. The following list will give you an idea of the best restaurants and markets in Mississippi.
The Iron Horse Grill
The Shed Barbeque & Blues Joint
Sal & Mookie's New York Pizza and Ice Cream Joint
Chuck E. Cheese
Woody's Roadside Biloxi
Strawberry Cafe
Bops' Frozen Custard
Rooster's
Primos Cafe
There are a lot more names we want to add to this list, but that will leave you confused. For breakfast, Primos Cafe is the best option. Other restaurants on the list are great for dinner and lunch. Bops' Frozen Custard is the perfect spot for a great dessert during the summer. And it is also one of the essential food places you must visit when in Mississippi.
Sal & Mookie's New York Pizza and Ice Cream Joint is great for when you want a quick and cheesy dinner. Their pizzas are the best in Mississippi, and they are always busy. So make sure to reach the restaurant a little earlier so you can find an empty table.
The Best Day Trips from Mississippi That the Whole Family Will Love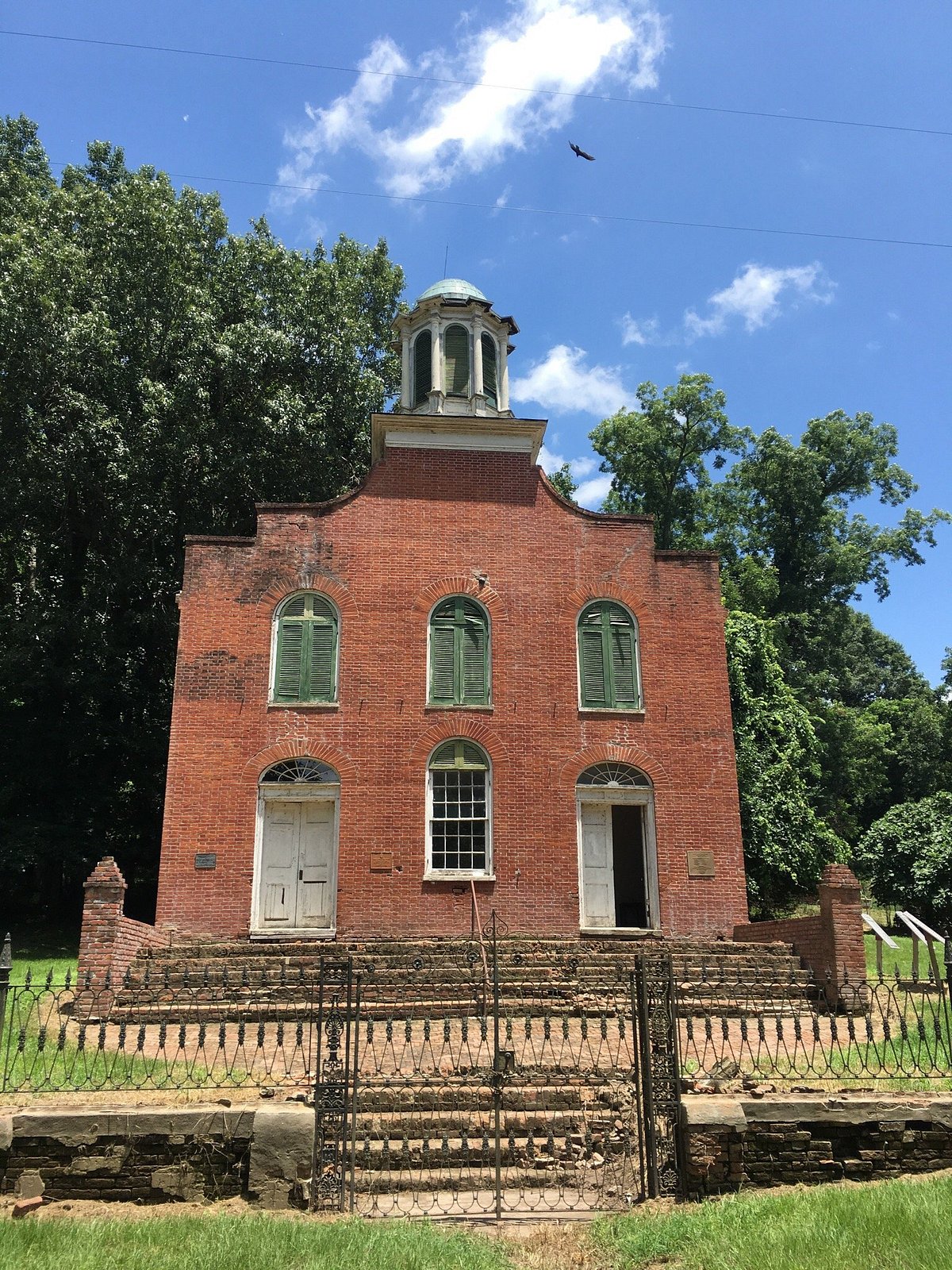 Now that you know about the best activities and spots in Mississippi for kids, now is the time to think about the entire family. Day trips are an essential part of family vacations. Without them, a trip lacks the feel of a trip.
There are many one-day trip options, but they are not the best for the whole family. The following is a list of a few day trip options you can choose from.
Kirkwood National Golf Club
Lynn Meadows Discovery Center
Rodney Ghost Town
Biedenharn Coca Cola Museum
Strawberry Plains Audubon Center
Mississippi Museum
State Park
Vicksburg National Military Park
Gulfs Islands Waterpark
Antebellum Mansions in Natchez
These are a few options that are great for a one-day family trip. There are more options, but it is impossible for us to fit each into this article. The Antebellum Mansions in Mississippi will leave you stunned if you are an architecture lover. You will never want to leave this place.
If you want a spooky day, Rodney Ghost Town is the best place in Mississippi. A few museums can be found on our list, but they are not the only ones in Mississippi. There are other options, and if they fall close to your other sites in the travel plan, there is no problem visiting them.
The few water parks and resorts on our list are the ones that stand at the top of their categories. In short, all of these options are great, and it depends on you to select the ones that feel the best for you. Remember that these are just options and not the only ones in Mississippi. If you know a better place, we recommend giving it a try.
How to Get Around Mississippi During Your Vacation
You should be aware that you will be traveling a lot when you are in Mississippi. We're talking several hours here, so consider that. To get to Lamar House Museum, for instance, from Natchez National Historical Park, it would take about four or five hours.
From this, you can get an idea of what we meant when we said we did a lot of traveling. The public transportation system in Mississippi is not the best. If you have been to Texas or New York, you will be disappointed by the transportation system in Mississippi.
Nonetheless, if you are traveling alone, there is no problem with using public transport to reach different locations during your trip. But the same is not the case when traveling with kids. Kids ask for comfort during trips, even if the ride is only a few minutes.
You do not want to hold a crying kid while traveling in Mississippi. So the first thing we will ask you to do is not take public transportation. If you are in touch with a travel agent, you can ask them to arrange a car for you. This will be a better and cheaper option in many ways.
Not only will the kids love it, but you will also feel free to go about anywhere. There will be no time limits or anything. So, renting a car is the best option if you are a free bird. However, if this option does not fall within your budget, you can choose shared rides.
These rides are cheap and are better if you are not good at driving. You can save a lot of money and time this way. But if your kids are not the type to share their car ride with a stranger, this won't be the right option.
In the end, there is one thing we have to say about traveling in Mississippi. It is not cheap. You are wrong if you think that the travel cost will be the same as it is in Pennsylvania. So if you have to pay more, it is better to pay for the best. And that is renting a car that is perfect for your family.
You can decide between the different models and make this arrangement before leaving for Mississippi. Do not think that you will be able to get a car right after stepping into Mississippi. Such things must be done before leaving for the state.
The Best Ways to Get to Mississippi for Your Vacation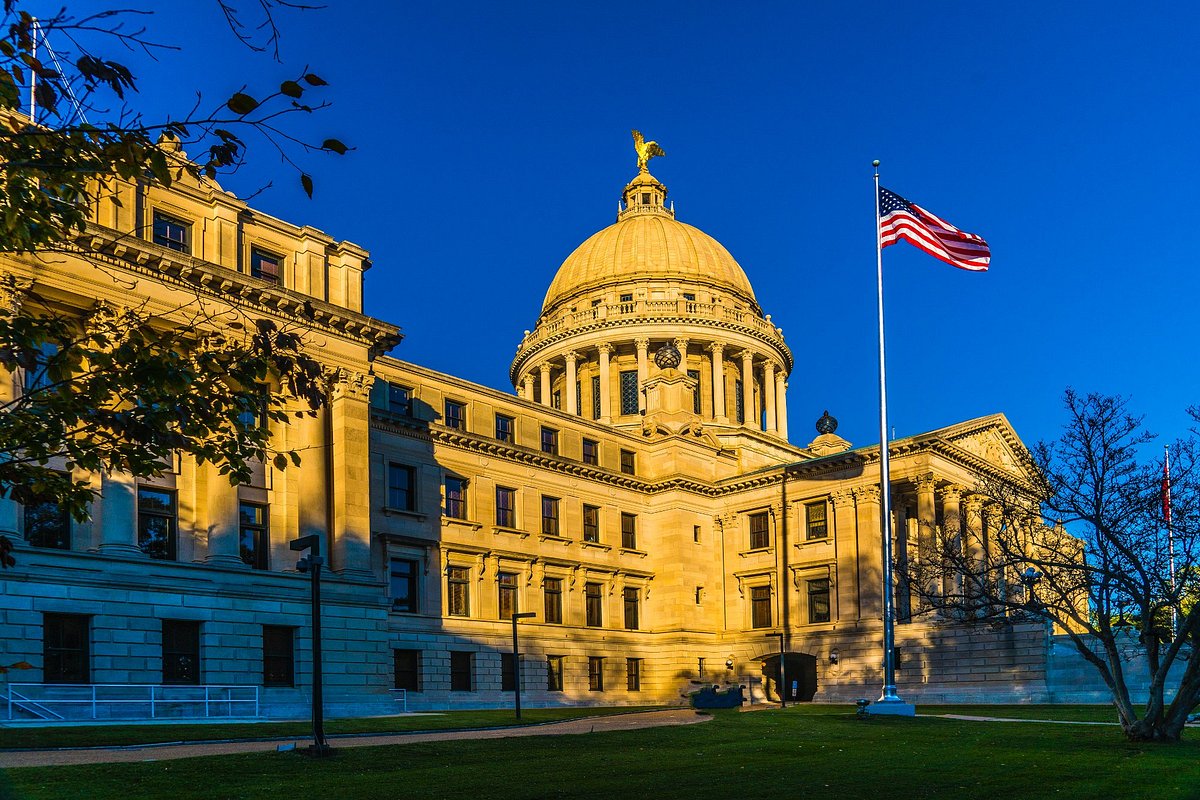 You can either fly to Mississippi or drive there. If not, you can take a cruise to Mississippi. But that obviously depends on your budget. There is one more option, and that is using the railways.
The first thing you must know is that all these options are valid and great for getting to Mississippi. But the final decision depends on your budget. The Jackson-Medgar Wiley Evers Airport lies in the east of Mississippi and is the best way to get to this state.
As for the railways, the time duration and distance vary depending on the state you are coming from. This won't be an option if you come from another country. It would also be uneconomical to travel to some other state and then use the railways to get to Mississippi.
Driving is only recommended if you live in a state close to Mississippi; otherwise, it can be a stressful and lengthy experience that the kids may not like. And last but not least, a cruise on the Mississippi River is one of the most spectacular ways to get to Mississippi. The cruise itself will be a lot of fun, and that will only enhance your time in Mississippi.
Our personal favorite is the cruise, as you will be able to enjoy your time traveling. The sailing experience will make your kids fall in love with the water.
Budget-friendly vacationers looking to go to Mississippi by air or rail have a few good options.
4 Top Tips for Staying Safe in Mississippi When Visiting with Kids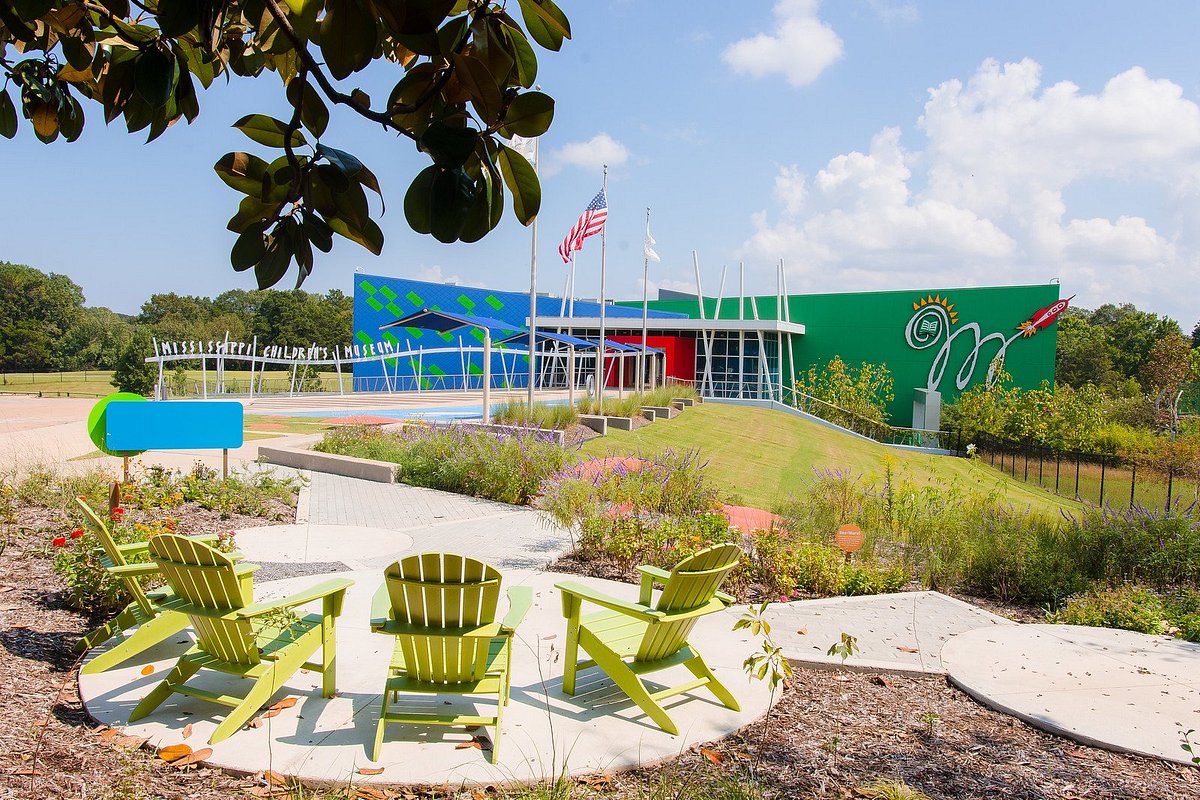 Mississippi is a great state—perhaps the best in the USA. However, this does not mean that you can leave your kids alone without keeping an eye on them. Crimes are a part of every state. No matter how much the government tries, there is no way it can stop each and every human from committing a crime.
GPS Tracking
On family vacations, losing your child is the one thought every parent has at the back of their mind. Always remind your child to turn on the global positioning system (GPS) on any electronic device they own. It's not like it's 1990 anymore when kids didn't have cell phones; now everyone has one, so it's essential to utilize them effectively.
Meetup Spot
Before leaving your hotel, tell your kids about the day's plan. Make sure they remember every place you will be visiting. If you visit a water park, zoo, or beach, select one spot as the meetup spot. If your kid gets lost, they will come to that spot and wait for you to find them.
Say No to Strangers
Tell your kids not to take anything from strangers. This is one of the significant tricks kidnappers use, as kids easily fall for it. Whether it is candy or anything, make sure your kid is well-trained so that he/she does not fall for the trick.
Necessary Medicines
Always keep a first-aid box in your luggage. Mississippi hospitals are expensive, and you won't want to visit them. So it is better to bring the necessary medicines along on your trip.
These are a few tips you must consider and act upon while on a trip anywhere. These will help you in ways you cannot even imagine. We wish you and your kids a safe and fun trip to Mississippi.
Conclusion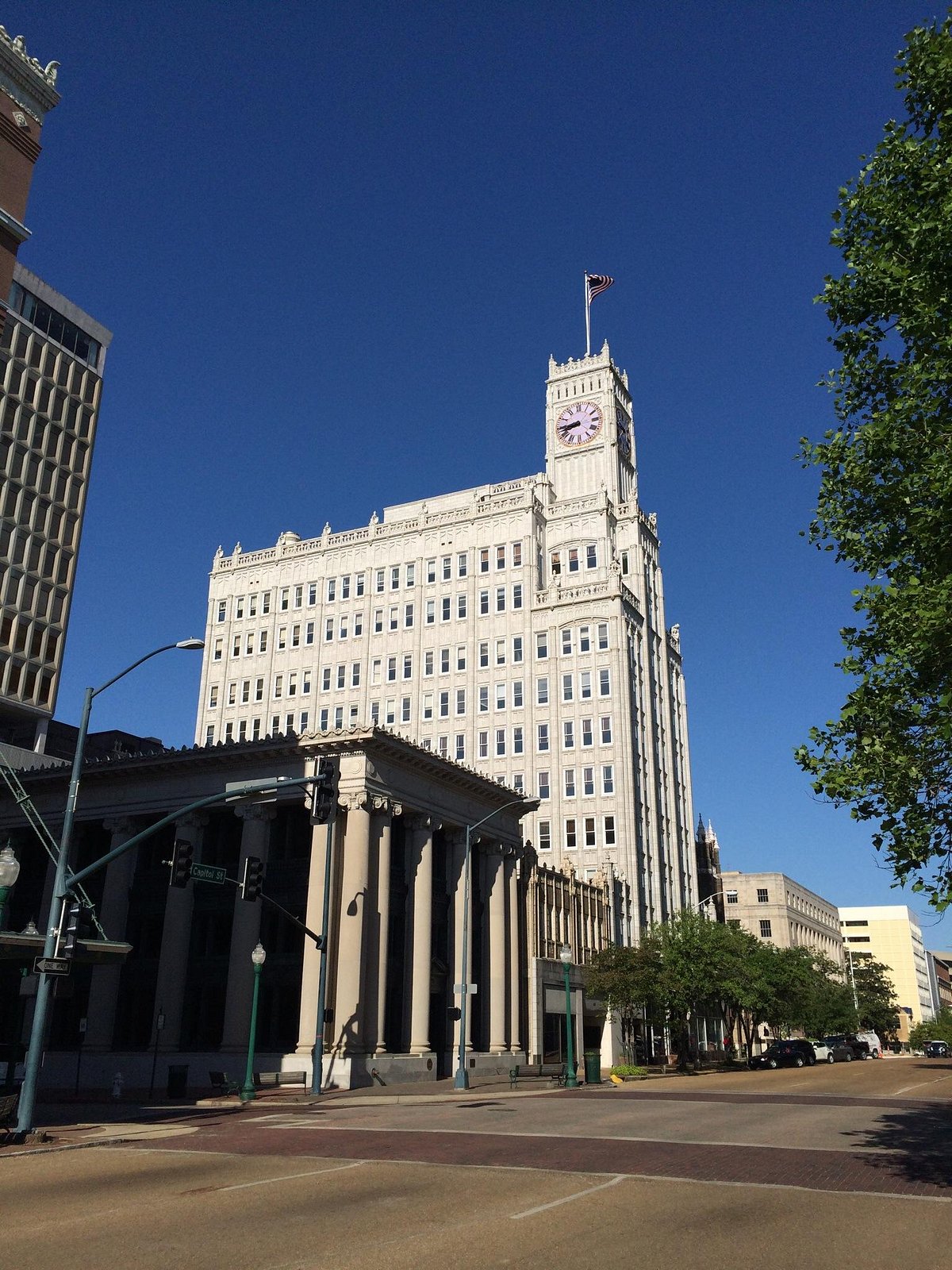 Mississippi is an excellent place for kids. Especially the ones that love art and history. Although it might not be the most idyllic setting for young children, this location is a nirvana for those aged six and up. The state of Mississippi is committed to preserving all of its diverse cultural traditions and customs.
The food in Mississippi is excellent, and the desserts are the best ones so far. Make sure to plan your trip according to this guide, and you will not encounter any difficulties.
Cheers to a fun trip to Mississippi!
More about our TFVG Author