Las Vegas is an adult playground, but you can plan a trip there and make it fun for the kids as well. That's right; Sin City can be kid friendly if you know where to go. There are family-friendly resorts, and if you're looking for a Summer day trip, you can go to the beach!
Las Vegas is in the middle of the desert, so there being a beach might seem like a stretch. There are, however, beaches that you can visit if you're willing to make the drive. The closest beach to Las Vegas, on the ocean, will be a few hours' drive away.
If you're not willing to leave the city, many Las Vegas hotels have their own beaches or beach clubs. We've compiled a list of beaches near Las Vegas and "beaches" in Las Vegas. You'll be sure to find the nearest beach to Las Vegas that suits you and your family's needs!
17 Beaches near Las Vegas
If you're looking for a beach in or near Las Vegas, we have you covered. This list covers natural beaches as well as the kind of beaches popularly found at a Las Vegas Hotel.
So whether you're trying to escape the neon lights of Las Vegas for a day or two or trying to work in a few kid-friendly activities, there's something for you.
1. Westin Lake Las Vegas
Westin Lake Las Vegas is a family-friendly resort. It features a private white sand beach on the shores of its private lake. There are several watersports available, like kayaking, boating, and paddleboarding.
The clubhouse at this resort also has a white sand beach along its outdoor pool. The poolside is dotted with cabanas as well as a lounge and snack bar. This Las Vegas resort's beach and pools are only open to guests.
2. Mandalay Bay Beach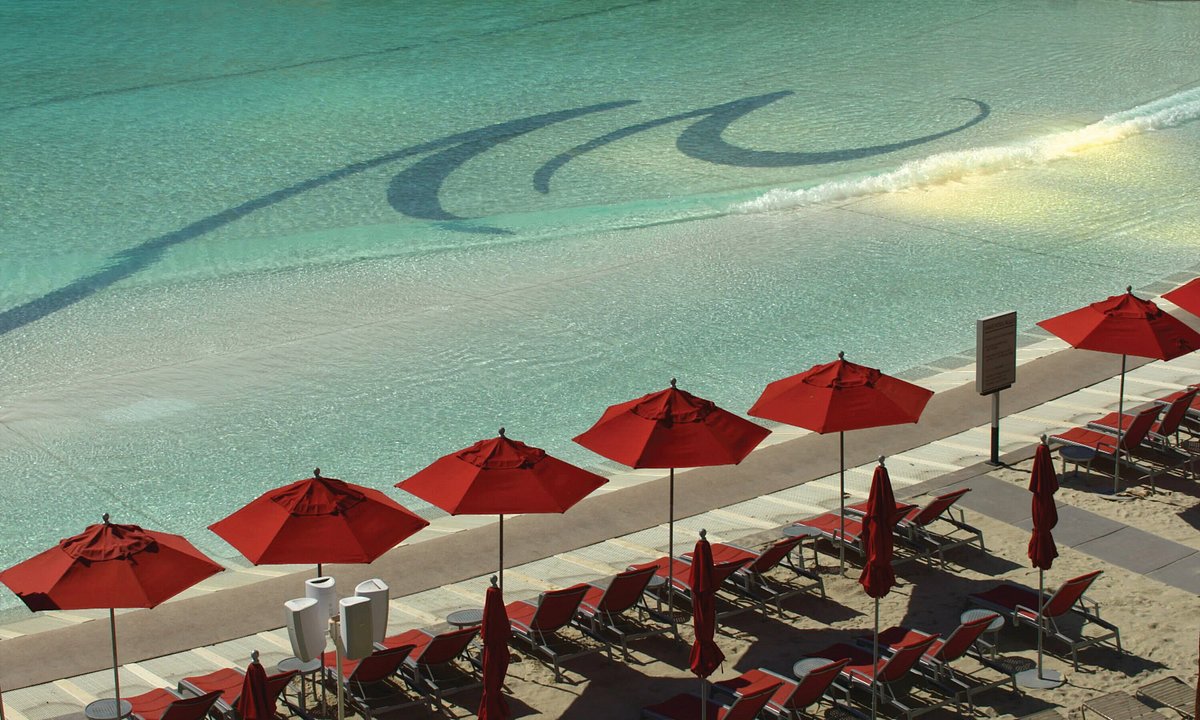 Mandalay Bay is one of the best kid-friendly resorts in the city. This Las Vegas hotel has one of the best beaches in the city. It has its own man-made Mandalay Bay Beach that features 2500 tons of imported and artificial waves.
The waves at Mandalay Bay Beach get as high as 12 feet, and there's also a "lazy river" where guests can float serenely. The entire aquatic feature is spread out across 11 acres.
Access to the Mandalay Bay Beach is complimentary to all guests at the Mandalay Bay Hotel. There are day passes available for guests who aren't staying at the hotel.
3. VooDoo Beach
The VooDoo Beach Resort is inspired by Copacabana Beach and can be found at Rio Hotel & Casino.
This beach complex has a real sand beach and multiple pools. There are whirlpools, grottoes, waterfalls, and palm trees all over VooDoo Beach, completing the tropical vibe. There is a 21 and over section also available at the resort.
Entrance is free for non-guests of this Las Vegas hotel during the week, and it's $20 on the weekends.
4. Lake Las Vegas Marina
The Lake Las Vegas Marina features a public beach that has beautiful blue water and a stunning mountain scene.
There are lots of activities to do at the Marina. You can rent aquatic equipment like kayaks and paddleboards, or you can enjoy a sunset cruise at the end of the day.
The lake is also home to Lake Las Vegas aqua park, where you can rent flyboards and enjoy the floating obstacle course.
5. The Beach Club Pool
You can find the Beach Club Pool at the Flamingo Hotel. This pool complex is inspired by the Caribbean and features palm trees, waterfalls, tropical plants, and connected lagoons.
The Beach Club Pool also has waterslides and pool sports like volleyball and basketball. The only con for this particular "beach" is that there isn't any real sand anywhere.
There are also cabanas and daybeds available for rental so you can enjoy the pool in comfort. Entry to the pools is free for all guests of this Las Vegas hotel. Just like VooDoo Beach, this beach also has a 21-and-over area with a beach bar.
6. Tahiti Village Resort & Spa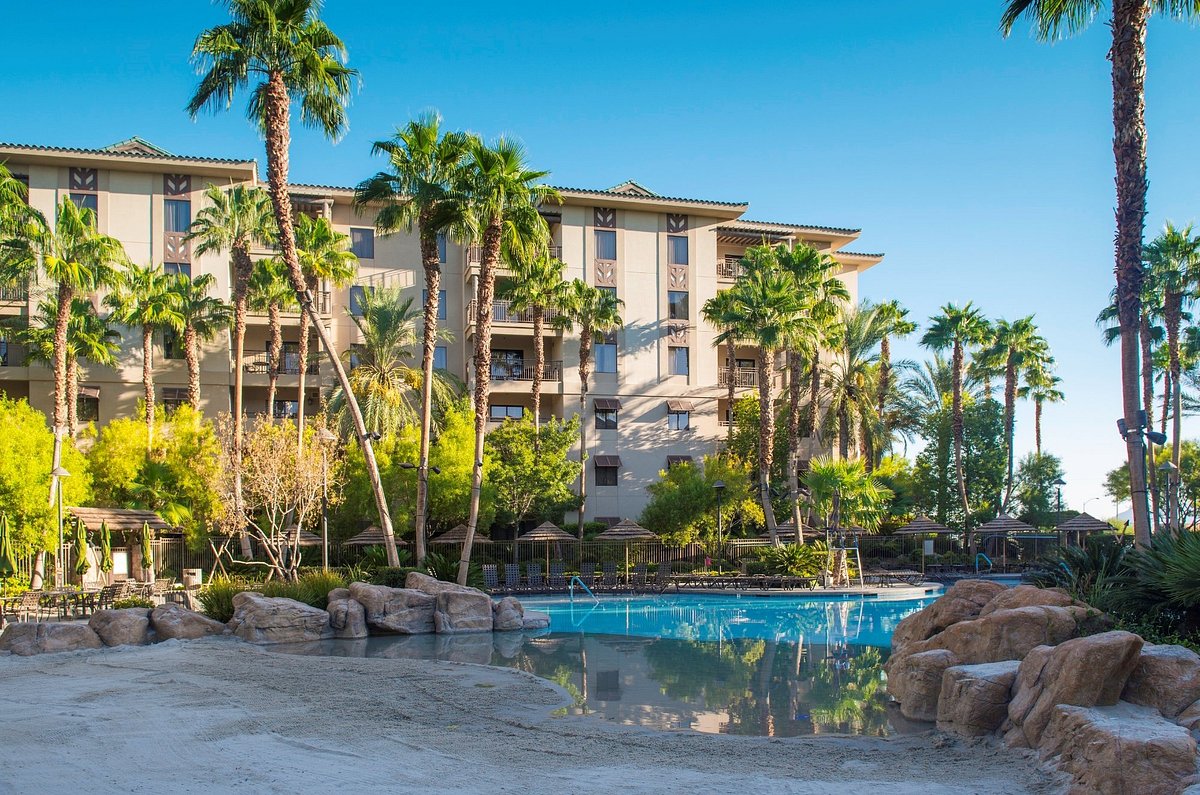 This Las Vegas resort has a beach that features a "lazy river," grottoes, and waterfalls. In fact, their "lazy river" is one of Las Vegas' longest at 1/8th of a mile long.
The surroundings are supposed to be Tahitian inspired and tropical. The landscaping reflects that with tropical plants and palm trees. The river is also lined with Tiki Torches.
This beach does feature a real sand entry to mimic some of the best beaches in the world. There are hit tubs available, and the pool water is heated to ensure that you can swim comfortably. It's heated to mid-70 degrees in the summer and over 80 degrees in the winter. There are hot tubs available for adults exclusively and then family hot tubs.
There are also two Tiki bars near the sand, regular luau events during peak season, and pool volleyball on offer.
Entry to this beach is only available for guests of the Tahiti Village Resort and Spa. All guests receive a complimentary tube for the river.
7. Cottonwood Cove Beach
Cottonwood Beach can be found on the shores of Lake Mohave in the Lake Mead National Recreation Area. This beautiful beach is only about an hour away from Las Vegas.
The water here is gentle and shallow, making it perfect for fishing, paddleboarding, water skiing, and swimming.
The entrance fee is $25 per vehicle to enter the recreation area. This fee also allows you entrance to the other beaches in the area.
8. Boulder Beach
Boulder Beach is located on the southern coast of Lake Mead. Lake Mead National Recreation Area is in Boulder City. It's about 40 minutes away from the Las Vegas Strip.
The shore is rocky, but this is a great place to swim because of the clear waters. You can kayak, sail, boat, and swim here 24/7. There are also picnic and camping areas available here.
It's $25 per vehicle to gain entrance into the recreation area. This pass also grants you access to the nearby beaches.
9. Willow Beach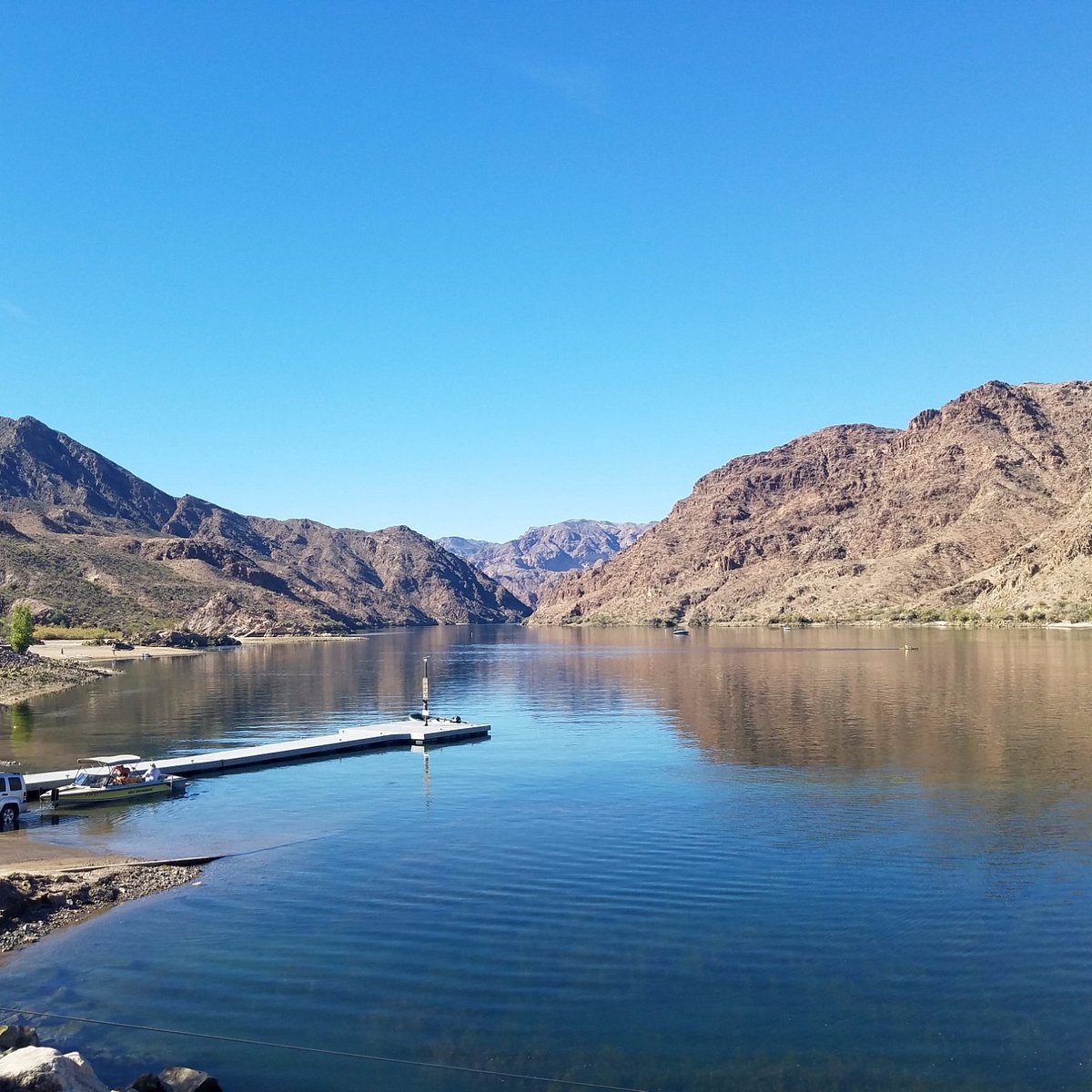 Willow Beach is also located on Lake Mead, but it's across the border in Arizona. It lies between Lake Mohave and Lake Mead; it's an hour's drive from Las Vegas.
There are paddleboat rentals available at the pier, and you can also swim, raft, canoe, and kayak. It's also a great beach for viewing wildlife.
This beach is also in the Lake Mead National Recreation Area, so the entrance fee is $25 for each car. You can visit this beach, Cottonwood Cove Beach, and Boulder Beach on the same day trip and maximize the family beach time.
10. Windsor Beach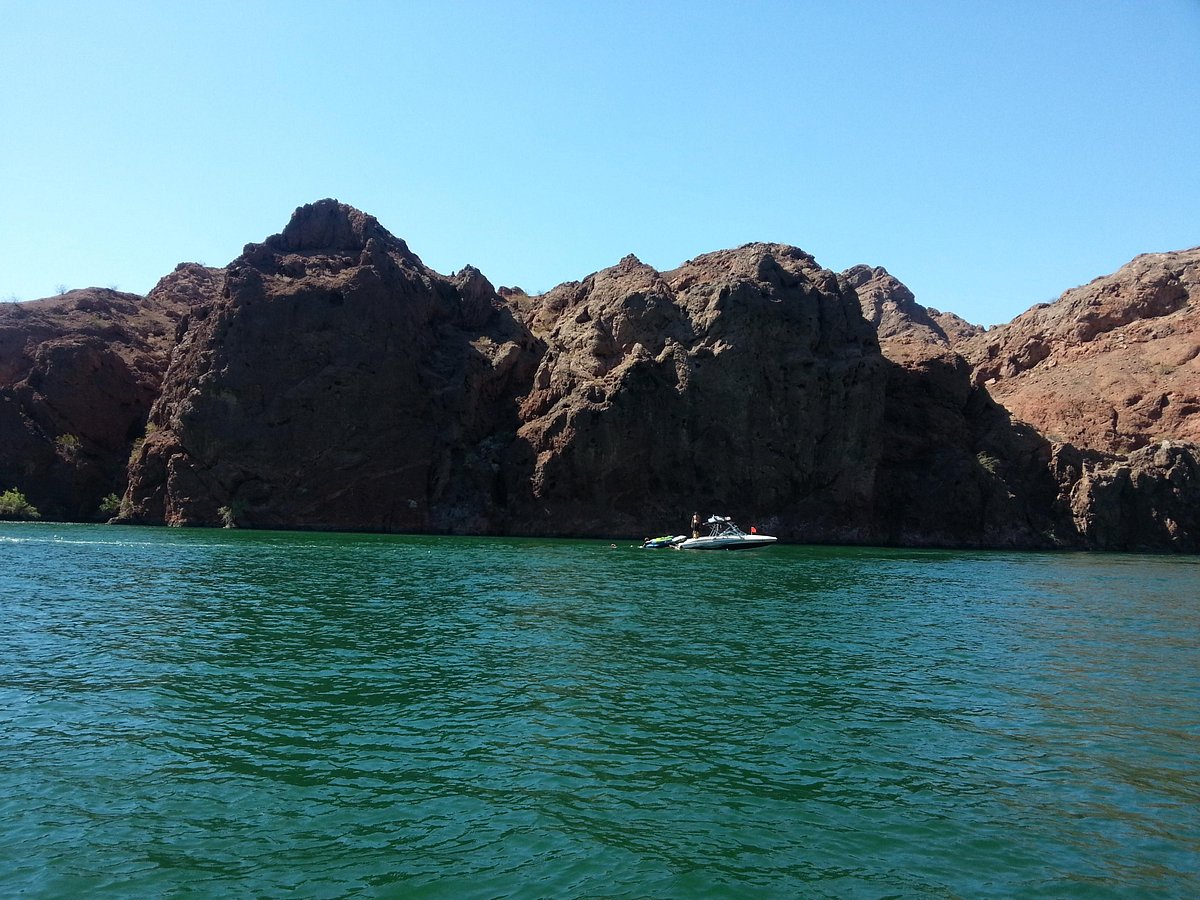 This white, fine sandy stretch of beach can be found on Lake Havasu in Arizona. That's about two and a half hours away from Las Vegas.
There are a lot of water activities for everyone to take part in, like swimming, fishing, and boating. Or you can sunbathe and enjoy the gorgeous mountain vistas.
You can stay overnight by camping on the beachfront or staying in your RV. There are, however, no lifeguards on duty at this beach.
11. London Bridge Beach
This beautiful beach can be found along the Bridgewater Channel, and it's two and a half hours out of Las Vegas. This beach has two playgrounds, sand volleyball courts, a community stage, a fully enclosed dog park, and a buoyed swimming area.
There's a park nearby, as well as picnic and BBQ areas. There are watercraft rentals available for paddleboarding and kayaking. There are also some Lake Havasu restaurants nearby.
12. Big Bear Lake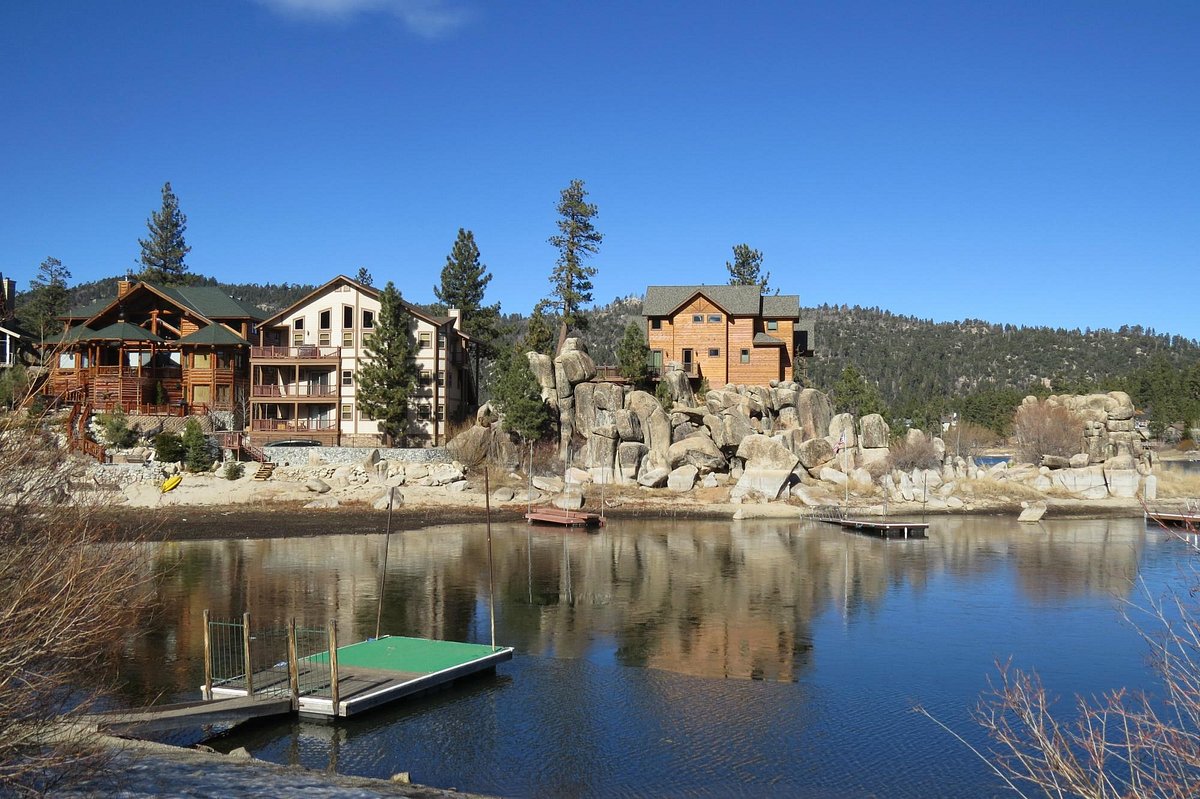 Big Bear Lake is located in the San Bernardino National Forest and has some beautiful beaches on its shores. Getting here from Las Vegas is a drive of a little over 3 hours.
Going to the beach is a bonus when visiting this picturesque lake. There are hiking and cycling trails as well as water activities. With over 7 miles of lake, there's a lot of space to have some fun!
There are six marinas on the lake that offer a variety of activities like jet skis, canoes, kayaks, waterskiing, wakeboarding, and paddleboarding. You can relax and take in the view on the 90-minute boat cruise on the lake. You can also fish for trout in the lake.
13. Lake Gregory Regional Park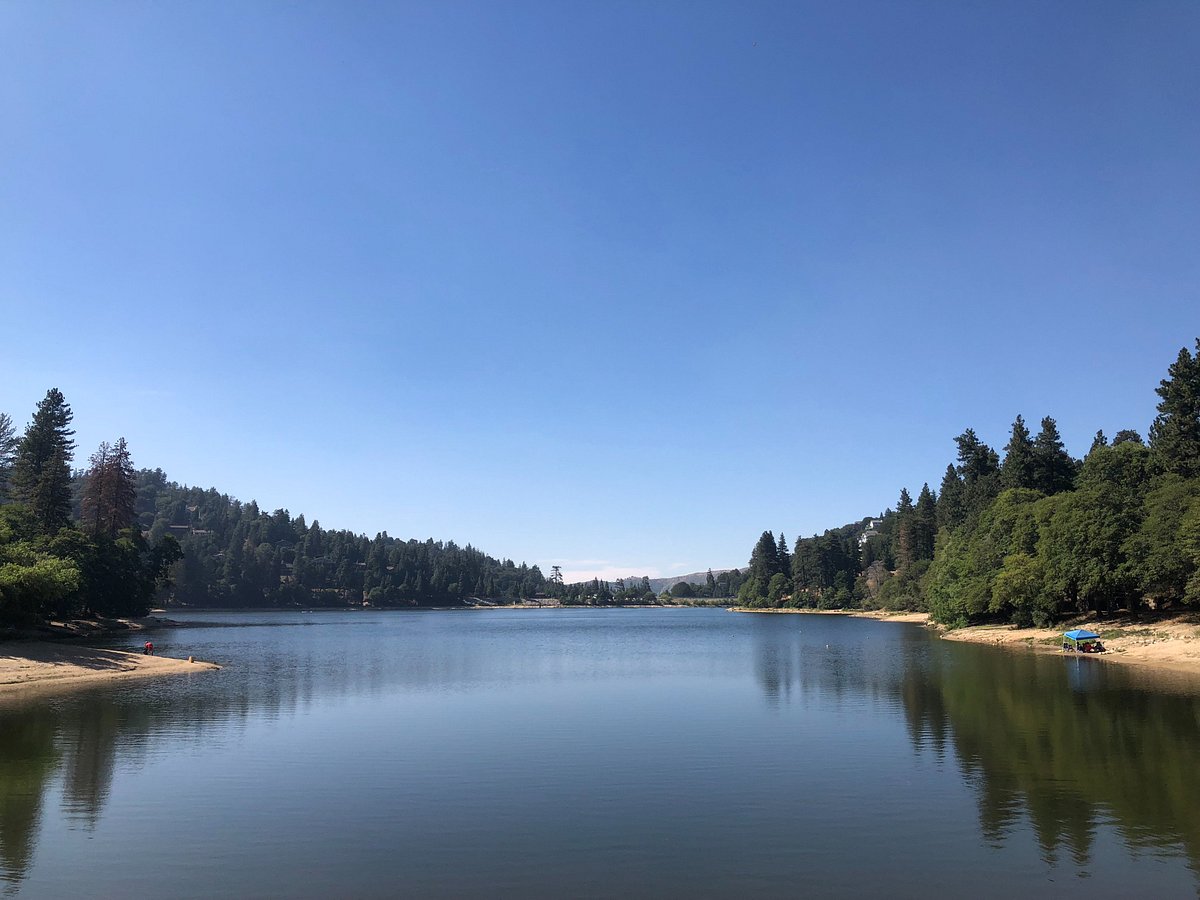 This national park, and its beach, are also located in San Bernardino. That makes this a drive from Las Vegas of over three hours. The lake boasts 84 surface acres for water sports and other activities.
Lake Gregory features a four-acre swimming lake, an inflatable on-the-water waterpark, and 300-foot waterslides. They also offer boating and other sports like kayaking, canoeing, and paddleboarding. You can also fish in Lake Gregory with a license.
There's a splash pad for younger children to engage in water play. There are also sand volleyball courts, a dog park, and a skatepark complex.
14. Manhattan Beach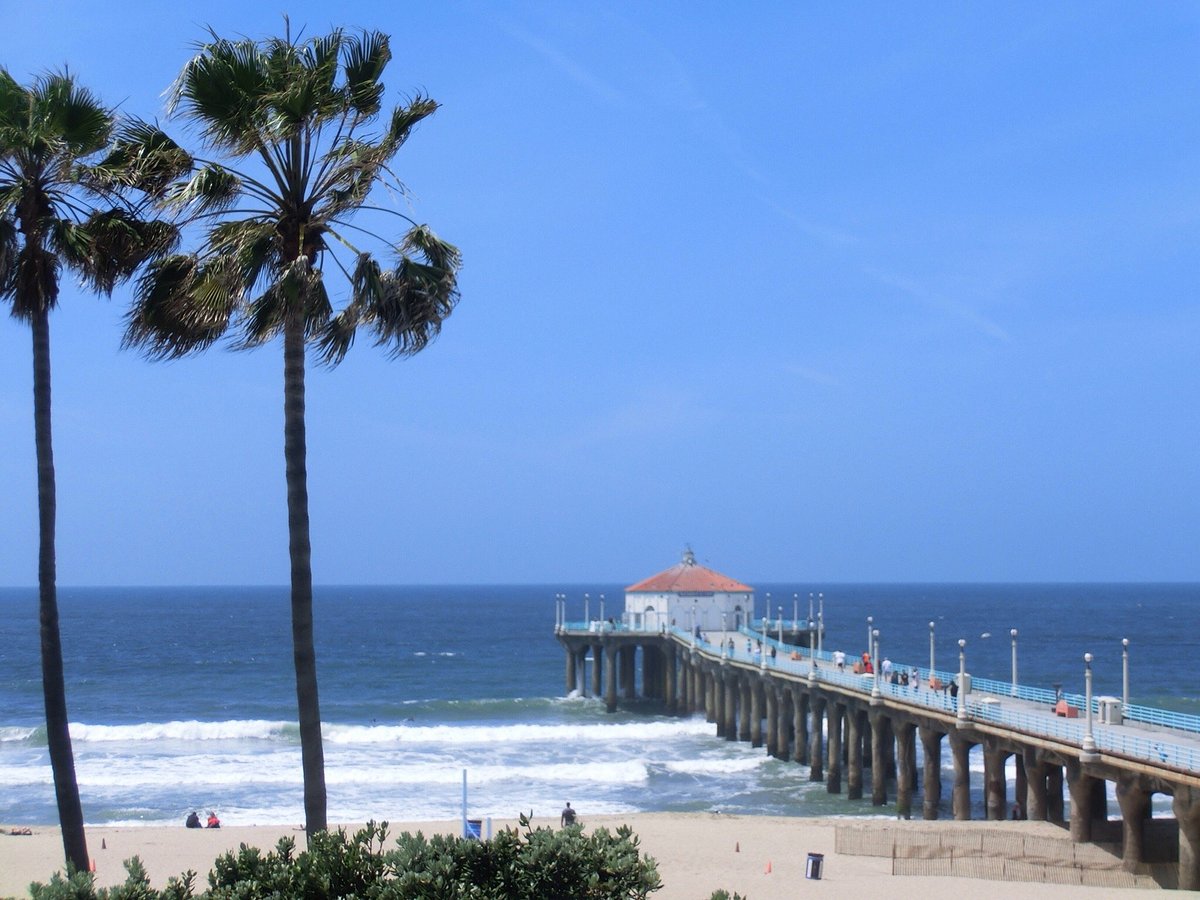 Manhattan Beach boasts 115 acres of sandy beach and over 2 miles of oceanfront. There is a 900-foot-long pier at the end of Manhattan Beach Blvd that stretches into the ocean. You can fish on this pier all year round. This beach is about four hours away from Las Vegas.
At the north end of this beach, there's a popular surfing spot known as El Porto. They even offer surf lessons here. Other typical beach activities include swimming and volleyball nets that reach Hermosa Beach. There's also windsurfing and a nearby playground.
15. Hermosa Beach
Hermosa Beach consists of over 2 miles of oceanfront and 94 acres of sandy beach available to the public. This beach runs along Santa Monica Bay, all the way into Redondo Beach.
This beach is popular for swimming, diving, surfing, and volleyball. There are often surfing and volleyball tournaments. This beach is a four-hour drive from Las Vegas.
16. Santa Monica State Beach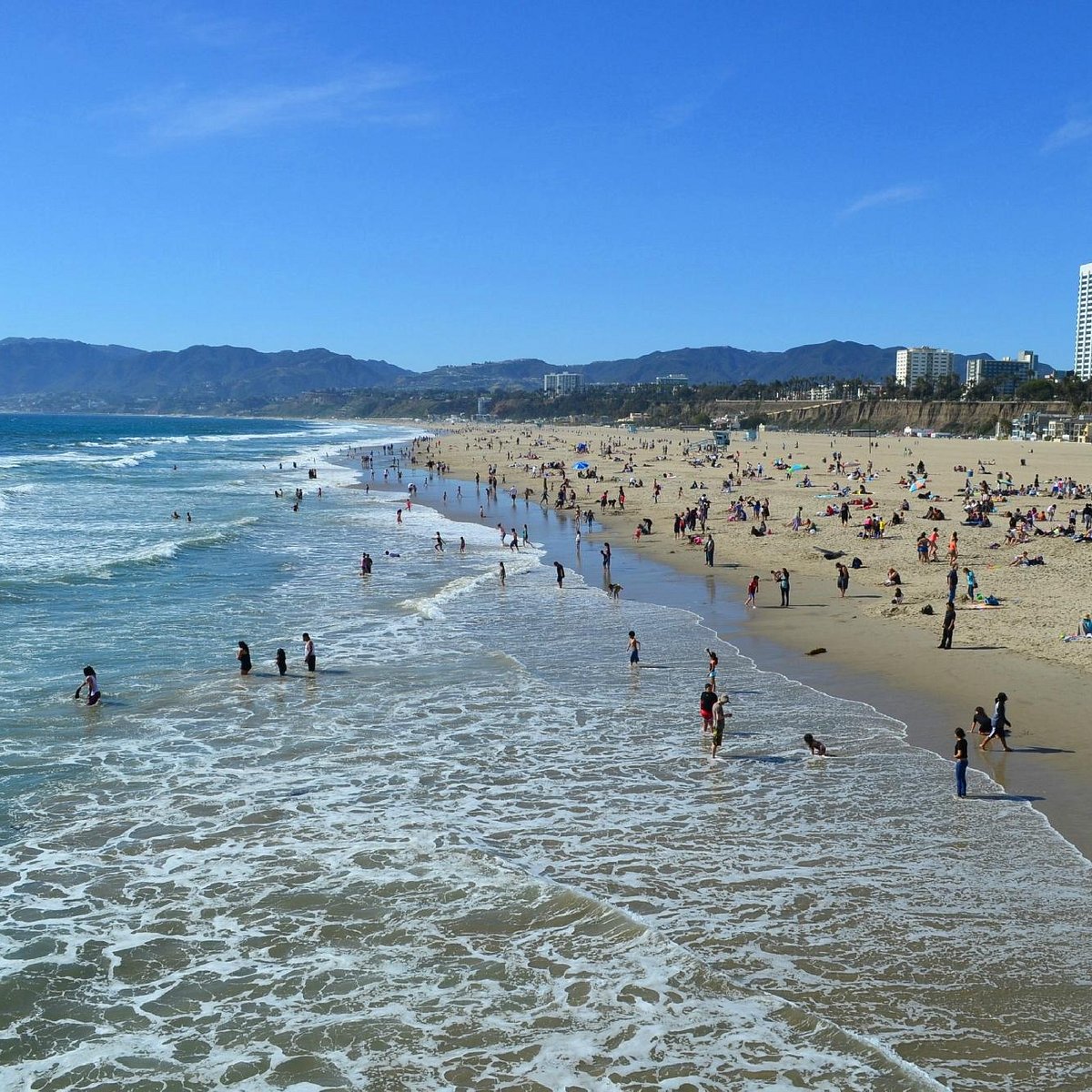 Very close to Hermosa Beach, the Santa Monica State Beach is also four hours away from Las Vegas.
Santa Monica is an iconic destination, and this beach stretches for over 3.5 sandy miles. A huge draw to this beach is the Santa Monica Pier. There is an aquarium and an amusement park, as well as restaurants and shops on the pier.
There's a playground, and there are bike paths for bike rentals around the beach. There are also bike tours on offer. There are also picnic areas if you decide to bring your own lunch.
17. Laguna Beach
Laguna Beach spans over 7 miles of beautiful coastline. The stretch of sandy beach is dotted with coves, tide pools, and sea caves. There are over 30 beaches and coves that are open to the public from 6 am to 10 pm.
There's a beach that's just perfect for any water activity you can think of at Laguna Beach, like surfing, swimming, snorkeling, and paddle boarding. The kids might also enjoy taking in the marine life in the tide pools. Laguna Beach is a four-hour drive from Las Vegas.
FAQs
Which is the closest ocean beach to Las Vegas?
The closest ocean beach to Las Vegas is actually in California. It's Laguna Beach.
Which is the closest beach to Las Vegas?
The closest natural beach, ocean or otherwise, to Las Vegas would be Boulder Beach.
More about our TFVG Author