Europe is filled with countries that hold plenty of diverse cultures and histories. Even though many people travel to Europe to experience the historical sites and embrace other people's cultures, if you're looking for a great beach getaway, you don't need to write Europe off your list of destinations.
With thousands of miles of beautiful coastline, Europe makes for a great beach getaway with the whole family. Whether you're interested in staying at a beach resort or just want a quick beach day, these are 13 of the best beaches in Europe for families.
Praia de Barranco, Algarve, Portugal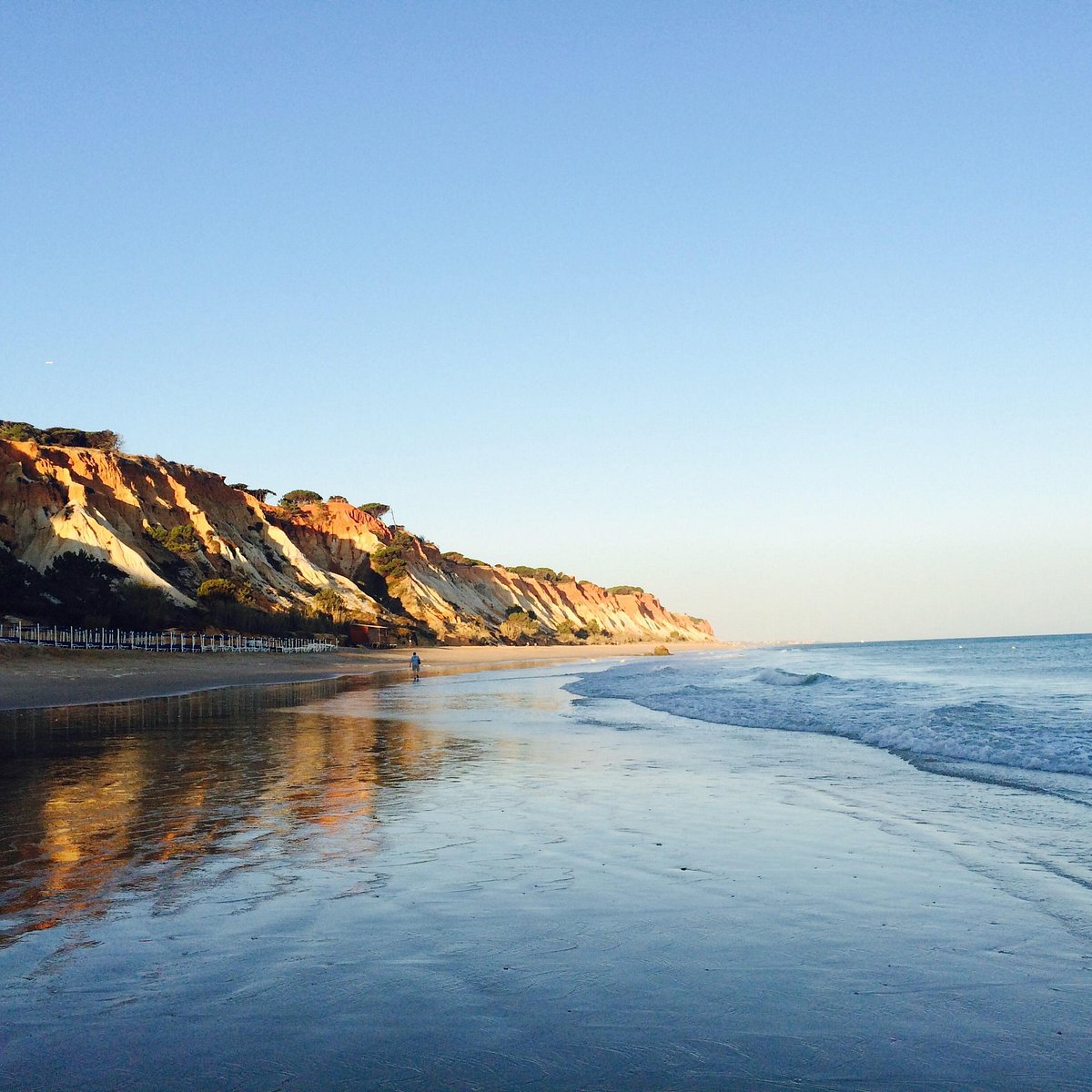 If you ask most Europeans where they head to when they want a beach vacation, they'll mention the Algarve region of Portugal. This country's southern portion offers some of the best European beaches for families.
Praia de Barranco is one of the best beaches in the Algarve for families and is just west of Laos. It's further away from the tourist areas but still perfectly safe, and you'll feel more like a local than a tourist. You don't need to worry about their safety when visiting with your little ones.
Throughout the summer, lifeguards are on duty at all times during the day. There are plenty of rocks that kids love climbing on and areas where you can go fishing without interfering with swimmers in the water.
Île d'Oléron, France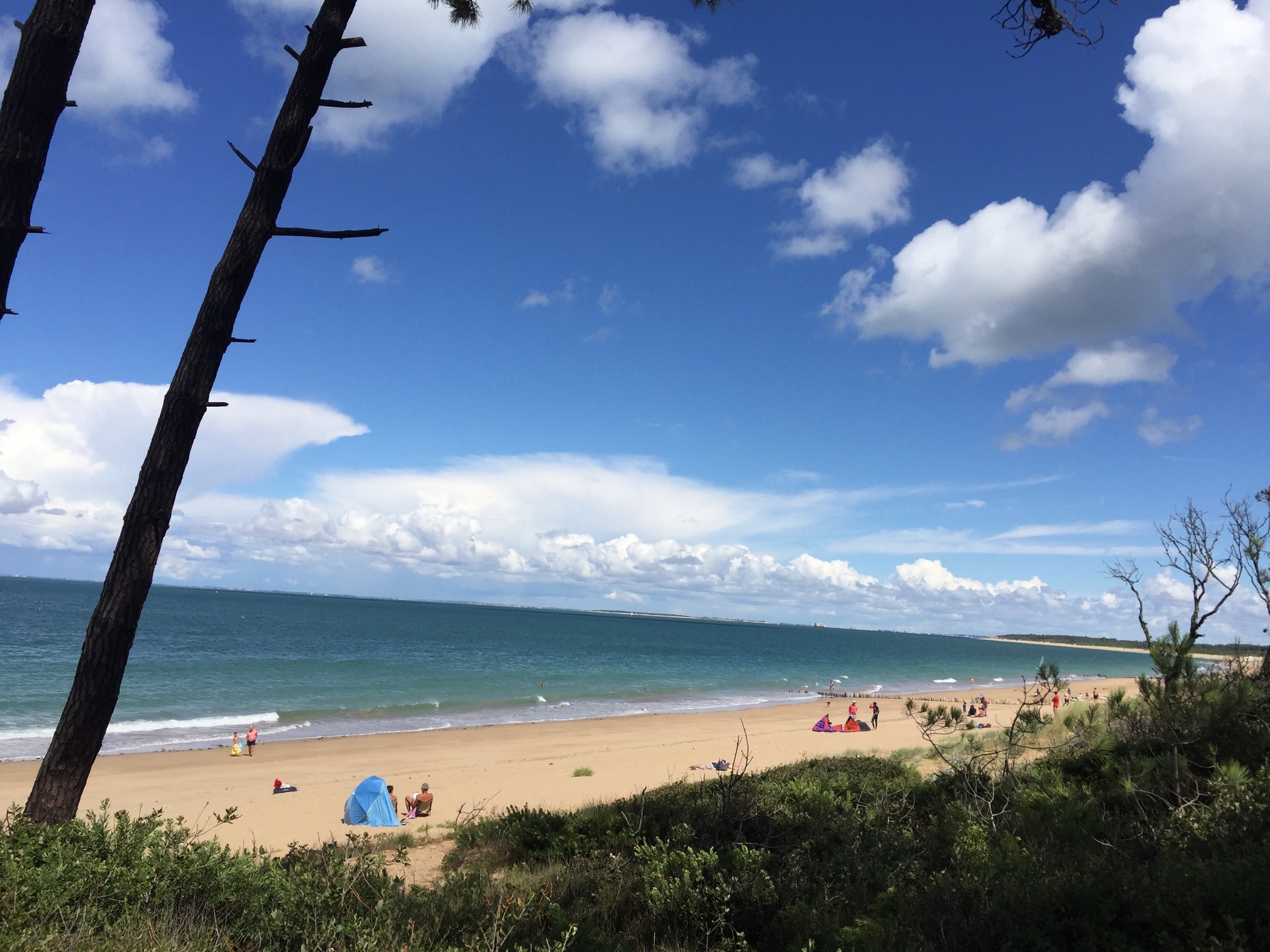 While there are great beaches in Nice, France, if you're looking for a great one for families, you need to visit one of France's largest islands, The île d'Oléron. You'll find miles of unspoiled, white sand beaches for you and your family to post up on.
Oléron is on the Atlantic coast of France, so expect cooler waters in the fall but comfortable ones in the summer. You'll love spending time reading on the beach, building sandcastles, and taking leisurely walks in the evening to catch the sunset.
Many of the beaches on the island are close to biking trails, forests for hiking, and plenty of little cafes and shops to visit. All of the beaches on the island feature lifeguards during the tourist season to keep everyone safe.
Poniente, Costa Blanca, Spain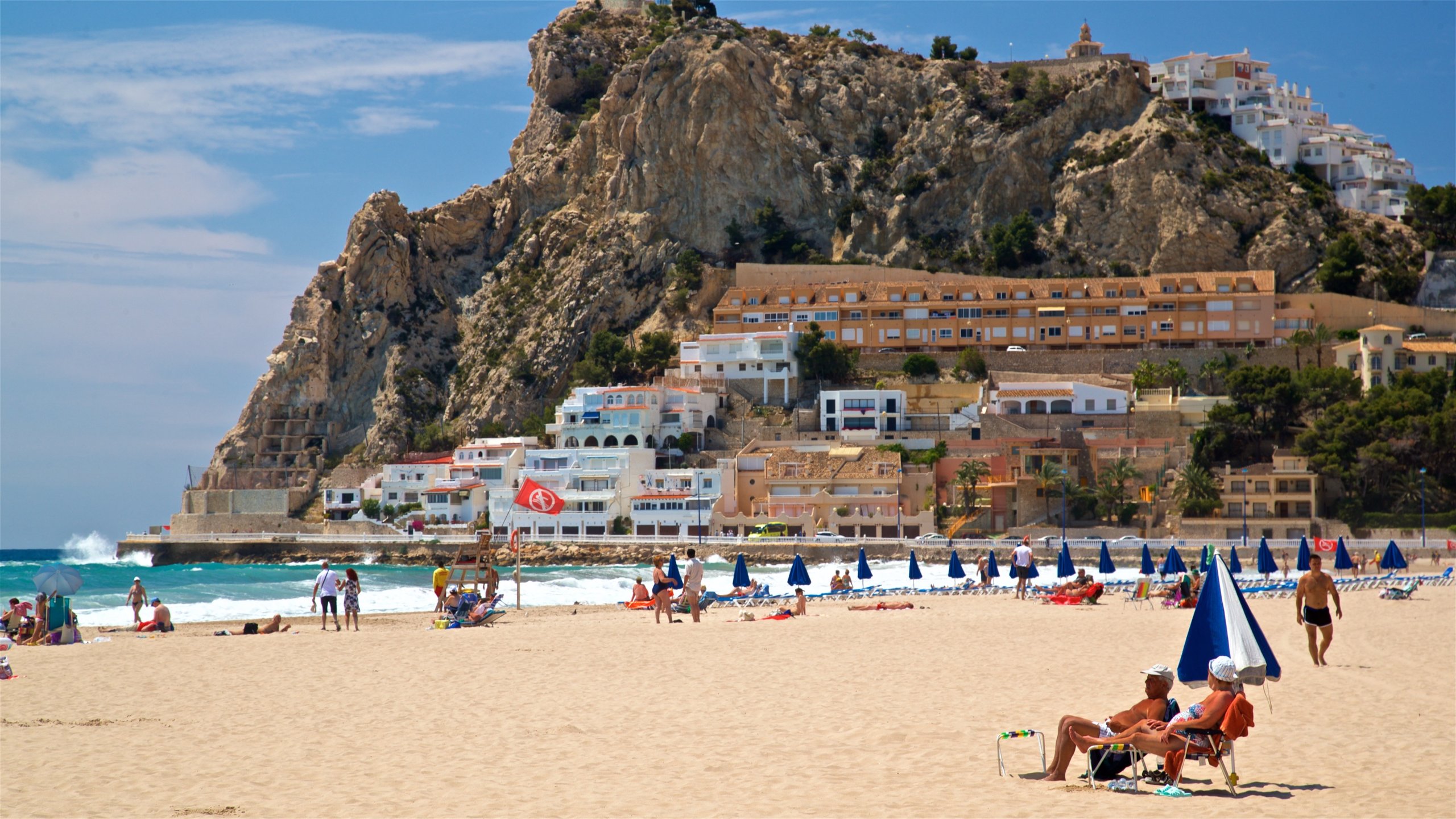 In the Costa Blanca region of Spain is Benidorm. This Mediterranean coastal town offers one of the country's best beaches and beach neighborhoods. Poniente beach is one of the perfect beach towns with a little bit of everything for the family to enjoy.
The massive stretch of beach is broken into two areas, the eastern and western sides. The western side is perfect if you prefer a quieter beach day, while the east side is much more crowded. Even the livelier eastern side is still an excellent option for families.
In between sunbathing, building sandcastles, and swimming, you and your family can walk along the boardwalk. It's filled with great restaurants, kid-approved meal options, and shops where you can pick up any beach essentials or enjoy a meal.
Makarska Riviera, Croatia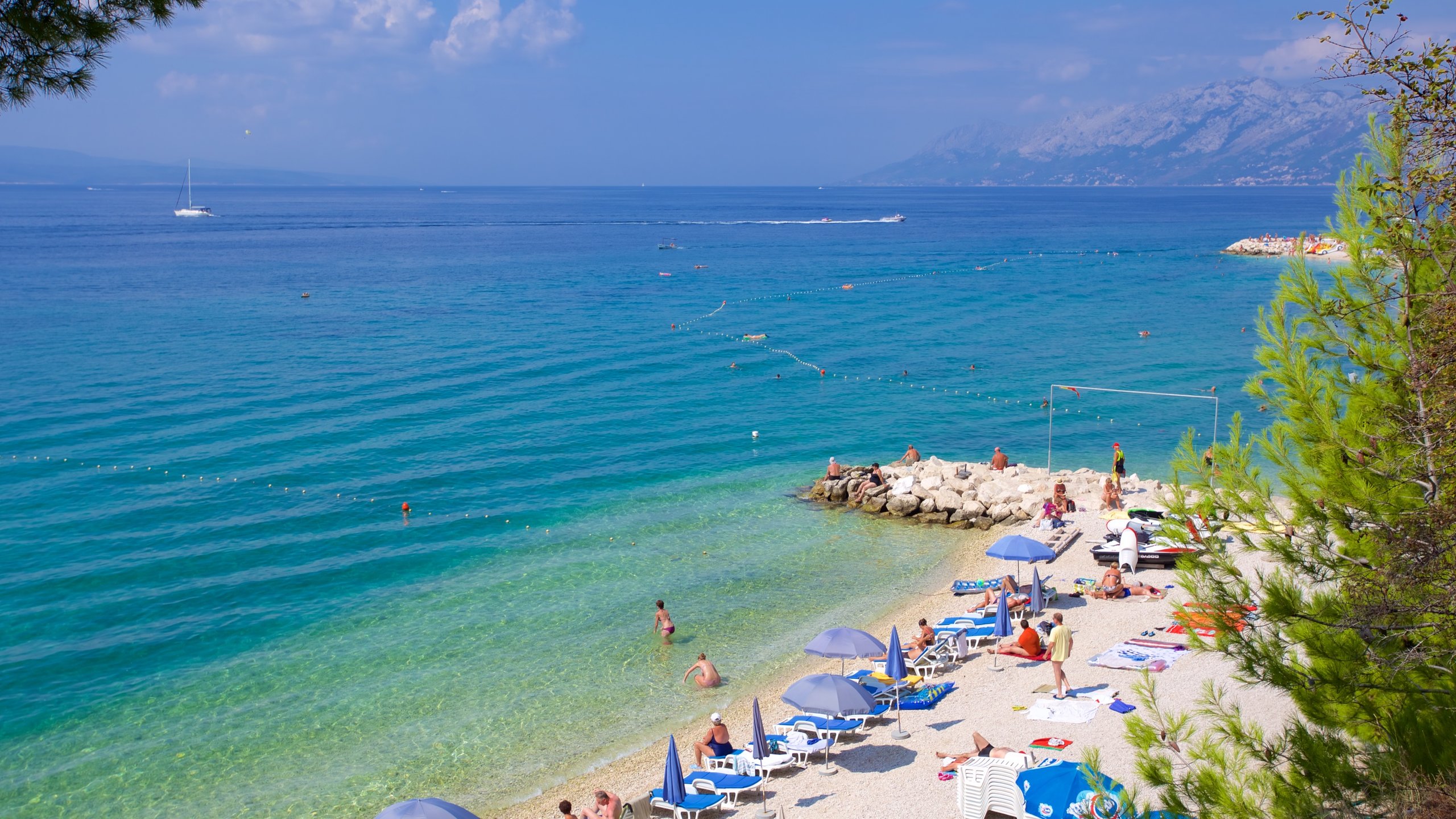 Croatia wasn't always the most popular tourist destination for families, but its tourism industry has been booming over the last few years. Makarska Riviera is an excellent choice if you're looking for a great place in Croatia to take your family on a beach vacation.
Makarska is less than two hours south of the central city of Split and is filled with palm trees, beautiful blue water, boat excursions, and plenty of beach town vibes. The main beach in town is named after the city, Makarska Beach.
When you're not soaking up the sun, you can walk or bike along the promenade, rent paddle boats, ride on banana boats, and more. If you want a more luxurious beach day, you can rent umbrellas and sunbeds near Buba Beach Bar.
Agios Panteleimonas Beach, South East Crete, Greece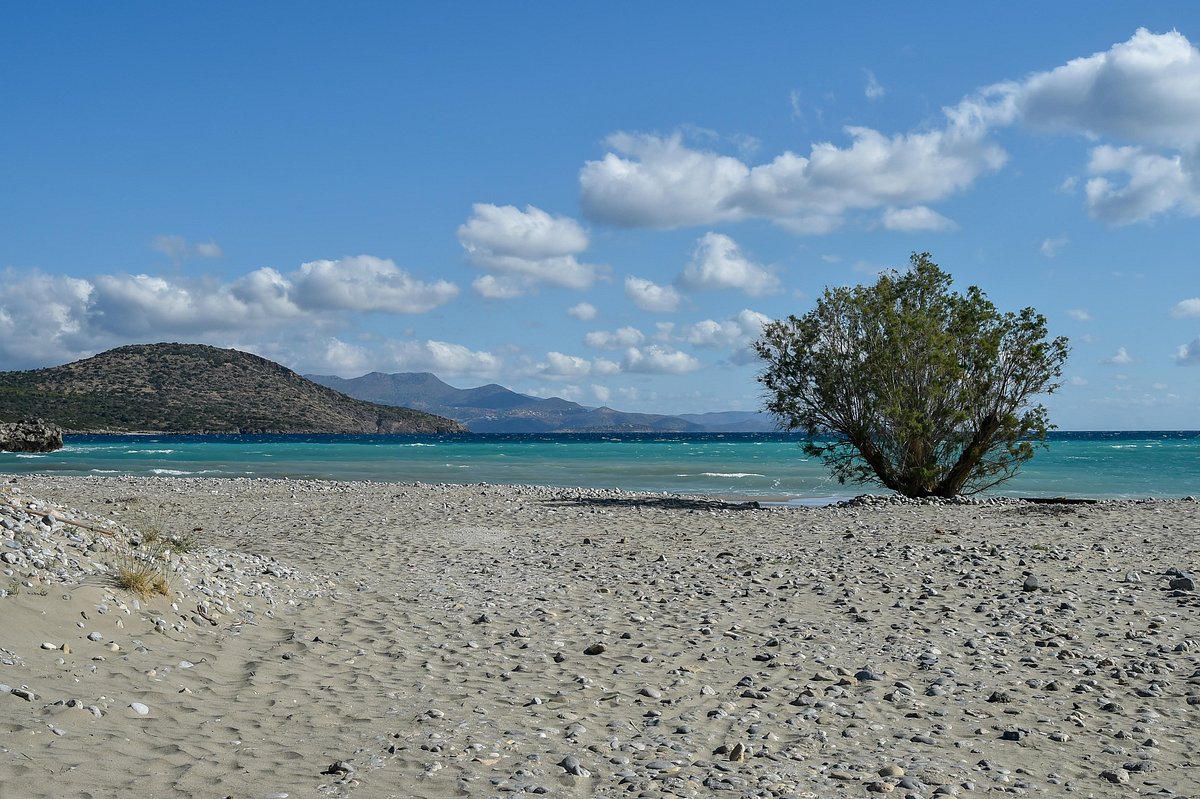 Crete is one of the most famous Greek islands and a fantastic place for the whole family. While there are adults-only beaches on the island, one of the best for families is Agios Panteleimonas Beach. Nestled on Mirabello Bay, the waters are relatively calm, making it ideal for families with kids.
Since the beach is on the bay, you'll see much calmer waters than in other parts of Crete. You can go paddling with your kids without worrying about choppy waters. Another perk of this beach is the incredibly soft sand.
While many European beaches boast coarse sand or pebble beaches, you and your family can comfortably relax on this beach without the need for chairs. Of course, you can rent chairs if you choose, but it's nice to know you don't have to have one.
Plage du Parc, Hossegor, France
In the south of France, on the Atlantic coast, is Hossegor. While most people head to this coast for great surfing, visiting Hossegor, you'll find slightly calmer waters that are perfect for those who don't want to surf and are traveling with children.
The beach is technically in a tidal lagoon, so the waters are much calmer than the Atlantic waters. Plage du Parc is close to the town center, offering great hotels, restaurants, and shops to purchase souvenirs.
You and your whole family can relax on the beach, rent paddleboards, and visit the playpark if you have toddlers and younger kids. Unlike many European beaches, there are clean, public restrooms for you to use. It is a smaller beach, and since it's popular with families, it can get crowded quickly.
Port d'Alcúdia, Majorca, Spain
On the beautiful island of Majorca in Spain is Port d'Alcúdia. This small yet lovely resort and beach area have something for everyone in the family. When you take your family here, you'll be in a small resort town with plenty of charm, and you'll only be 35 miles from Palma.
The stretch of beach in this town is perfect for families because there's plenty of room to spread out where you don't feel like you're stepping on other beachgoers' toes. Lifeguards are on duty throughout the summer during the day.
Unless you're planning on staying at one of the resorts in the area, you most likely won't have access to beach chairs and umbrellas. You can bring your own or post up with a towel or sheet on the beach. The waters are calm, and currents are weaker, making it a popular choice for families with kids.
Tropea, Calabria, Italy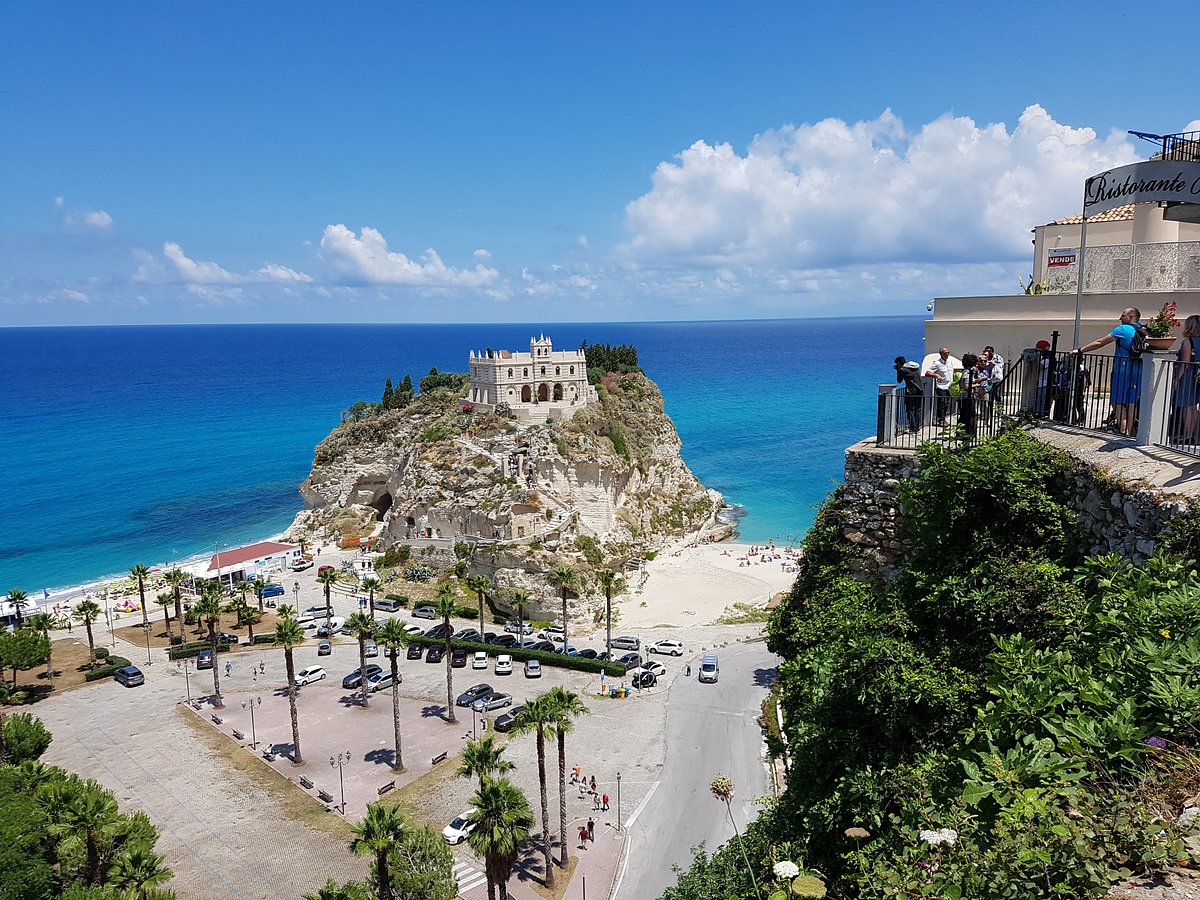 While there's nothing wrong with traveling to Sicily, Puglia, Positano, or Cinque Terre for great Italian beaches, Calabria is one that you need to consider. It's off the beaten path near Italy's toe and offers families a great, less crowded beach getaway.
Tropea is one of the region's most famous beach towns and beaches, offering families great little beaches and stunning views. If you want the same views, you will get in Positano, but Tropea is the best place to visit without as many tourists.
There are tourists here, but not nearly like in other parts of Italy. You can enjoy the small sandy beaches, get gelato to cool off from the Italian sun, and explore the beautiful area with your family. These little beaches don't offer as many amenities as other beaches in Europe or the United States, but they're close to storefronts, restaurants, and many hotels.
Karavostási, Greece
It's no secret that many of Greece's beaches and beach towns are filled with a vibrant nightlife. If you're dying to take a family trip to Greece but aren't interested in a wild nightlife scene, then Karavostási, Greece, is perfect.
This beach town is on the northwest coast of Greece, near many beach resorts worth looking into. The waters around Karavostasi aren't as calm as some other beaches on this list, but they're still relatively quiet and better for older children who can swim well. There is a sudden drop-off, so young children need to be cautious.
Karavostasi Beach is stunning and offers soft sand for you and your family. We highly recommend renting beach umbrellas and beach loungers to enjoy your day. You'll be able to enjoy snacks and a drink under the shade and still move the umbrella around if you prefer direct sun.
Llafranc, Costa Brava, Spain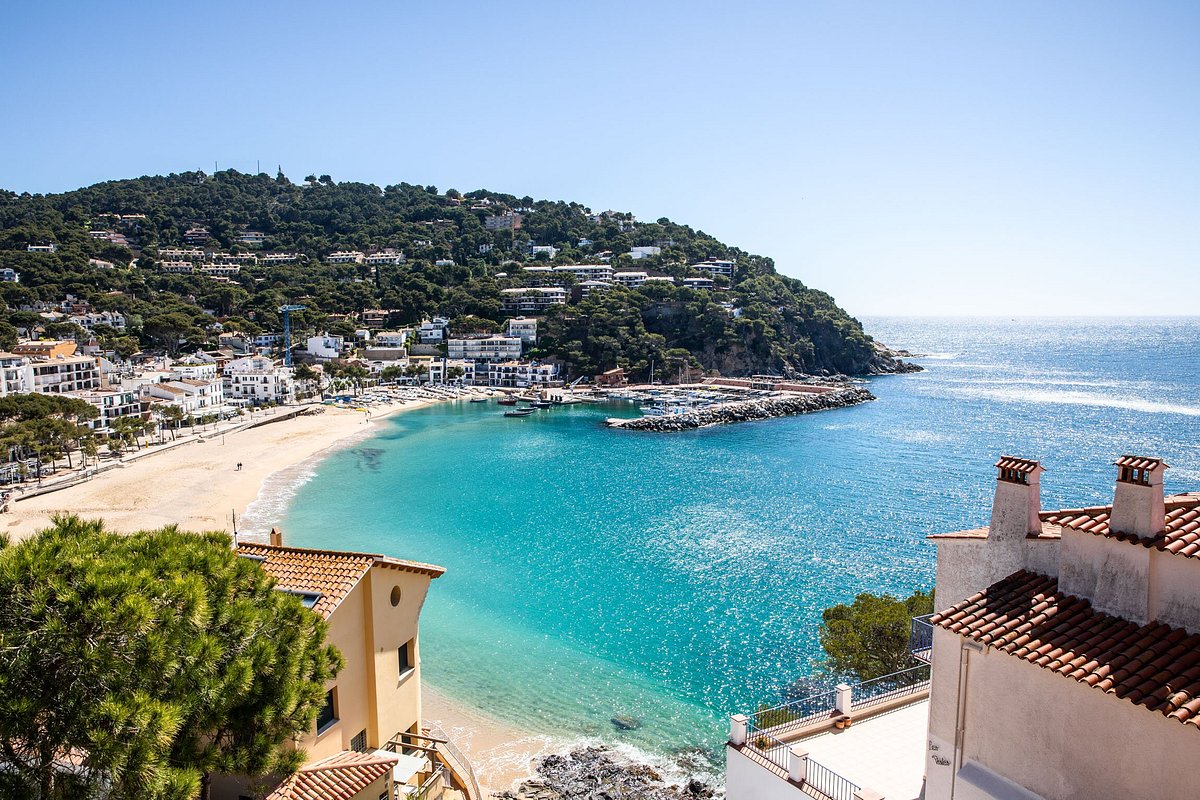 There are three coastal towns in the Girona province of Spain, and Llafranc in the Costa Brava region is one of the best. It's a larger beach town with plenty of things to keep the entire family occupied during the stay, but it's still a quiet environment.
Many famous people used to visit this area before other coastal regions became more popular, so you and your family will feel like movie stars when you stay in the area. The main beach in Llafranc is stunning, with hilly backdrops, plenty of restaurants on the promenade, and calm waters ideal for children.
Even though there are several hotels nearby, you won't be able to rent beach loungers and umbrellas on this beach. You'll see other tourists, locals, and families lounging on their towels, enjoying the calm ocean breeze. You'll love this beach if you want a relaxing beach getaway with the family.
Lignano, Sabbiadoro Italy
On the Adriatic coast of Italy is Lignano Sabbiadoro. Even though the popular tourist destinations are great, if you're looking for a beach that Europeans and Italians love to visit, this is the one. The weather is comfortable most of the year, and you get that traditional European beach town atmosphere.
Lignano Beach is beautiful, clean, and, most importantly, safe. Traveling with the family can cause anxiety if you're unsure whether you'll be safe at your destination or not. Luckily, that's not something you'll need to worry about here. While you're at the beach, there are lifeguards and doctors if need be.
This is an excellent spot if you love going to the beach to spend time in the water. The waters are warm and clear, and the bottom doesn't have sharp rocks. You can venture into the water without water shoes or without worrying that you or a family member will injure their feet.
Golden Bay, Mellieħa, Malta
In Mellieha, Malta is one of the families' most beautiful and calm beaches. Golden Bay Beach sits on Golden Bay in northwest Malta and boasts calm waters that are perfect for families with children or anyone who isn't the greatest swimmer.
You and your family can spend time lounging on the cream and reddish sand with the water in front of you and mountain views behind you. Something to keep in mind with this beach is that it's the second most popular one, so crowds are likely. It's best to get there early!
There are stores nearby where you can pick up drinks and snacks you could want for your beach day. If you love participating in various beach activities and not just sunbathing, you can rent jet skis and bikes and have a barbeque.
Becici Beach, Montenegro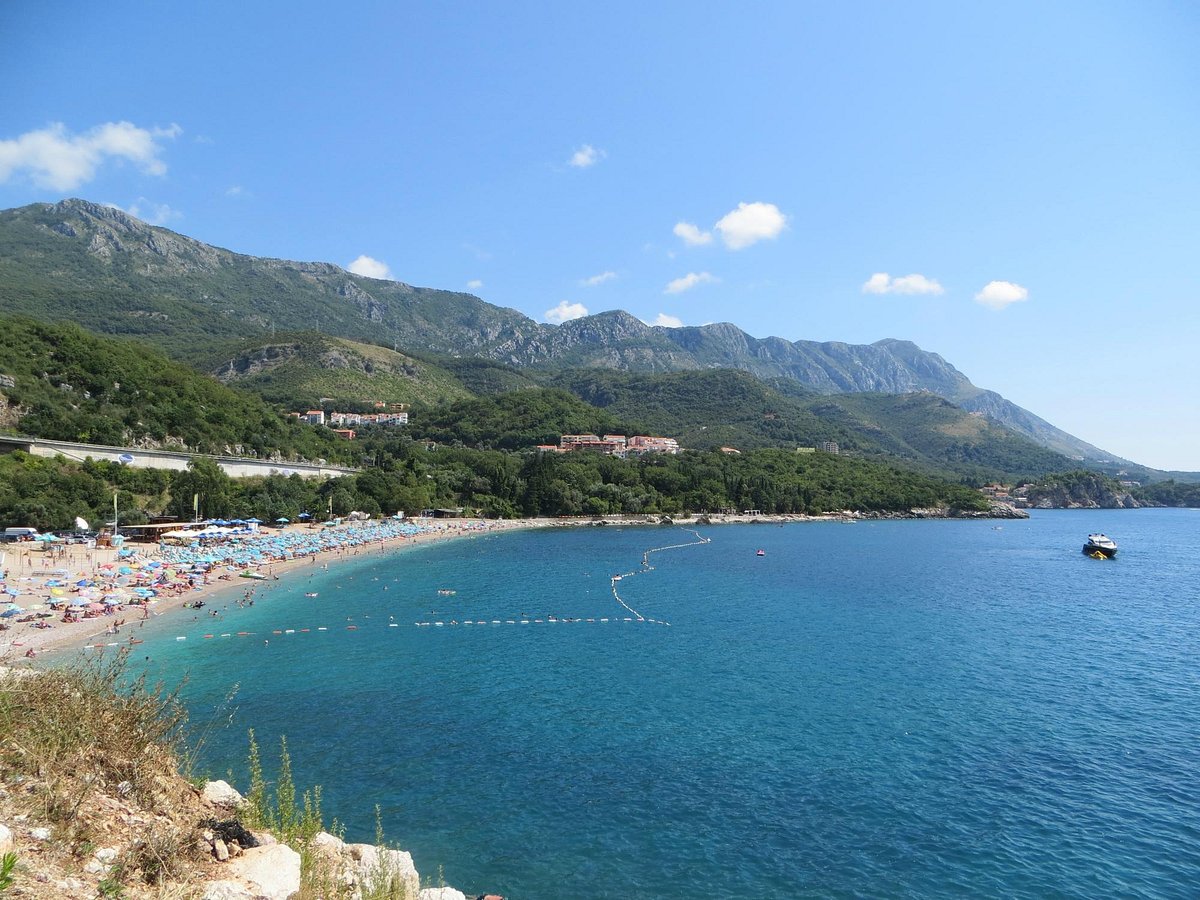 One of the most popular beaches for families in Europe is Becici beach in Montenegro. You'll find this beach on the shores of Becici, a prominent resort village in the country. It's an accessible town to get to from any significant area of Montenegro and is the perfect spot for a family beach vacation.
The beach is filled with golden brown sand, beach loungers, umbrellas, and other families. You'll love that the beach has sand and not pebbles because that can cause problems for children. They offer reasonably cheap beach lounger and umbrella rentals compared to other European beaches.
Buoys separate the waters to ensure you never go out too far. Most of the year, or at least when people want to go to the beach, the waters are calm, and the weather is perfect. You hardly have to worry about the weather putting a damper on your beach day.
Final Thoughts
Whether you want to visit more popular destinations like Greece, Spain, or France or something more off the beaten path like Montenegro or Croatia, you'll find a great family beach. Each beach offers something perfect for the whole family. Be sure to pack plenty of sunscreens and enjoy your European beach getaway!
More about our TFVG Author