With vibrant market towns, rural rich settings, and picturesque villages, the Cotswolds offer tourists a unique blend to unwind from their demanding schedules. With over 800 square miles of endearing scenery, you will have limitless options to explore the honey-themed area. In this guide, we will help you find the best family hotels to stay in the Cotswolds.
White Hart Royal Hotel
The White Hart Royal Hotel is one of the most highly-rated hotels in the town of Moreton-in-Marsh. The hotel's popularity grew when King Charles I booked a room in the hotel before the battle of Naseby in 1645. You will find the king's wavered bill on a plaque at the entrance.
If you are looking for a welcoming stay, this coach inn will be an excellent place to book. You can enjoy the convenience of the hotel's location right at the center of the market town. You will also have access to multiple facilities. Street parking, taxi service, complimentary tea, bars, and sun terrace are some of the features you cannot miss at the hotel.
The rooms are well fitted with blackout curtains to help you sleep in as much as you want. You will also have a desk, bathrobes, flatscreen TV, iron, electric kettle, and complimentary toiletries.
Sheep on Sheep Street
If you like bespoke rooms with fine designs exuding character, you might want to check into The Sheep on Sheep Street. The hotel is located on Sheep Street on the Stow on the Wold. The airy atmosphere, rich architecture, and design, and scrumptious meals are some of the aspects people enjoy at the premises.
The hotel has 22 ensuite rooms to help you revitalize and relax. In the rooms, you will find a flatscreen TV, kettle, private bathrooms, toiletries, and a hairdryer. You will also have access to free WIFI. If you want to unwind, you can check out the bar or lounging areas for informal gatherings. It also features beach huts which are excellent for dinner dates or a quick lunch.
Cotswold Grange
Situated in the picturesque parts of England, you will find Cotswold Grange Hotel centrally located between Cheltenham town center and the racecourse. The hotel features high ceilings, secluded terraces, cantilevered staircases, and decorative interiors.
You can expect allergy-free rooms fitted with walk-in showers, desks, private bathrooms, a hairdryer, and complimentary toiletries. You will also find a flat-screen TV, telephone, and radio placed in the rooms for entertainment. If you do not feel like leaving your room, you can take advantage of its prompt room service.
Charingworth Manor
Do you like taking historical trails? Charingworth Manor will offer you the most breathtaking walks to explore the English villages of Cotswolds. Situated on the hills of Charingworth village, you will enjoy spectacular views of the countryside. The manor has a unique blend of contemporary and country house finishings, making you feel right at home.
The manor has 26 bedrooms featuring high-end décor and furnishings. It provides a cozy, spacious, and intimate ambiance to help you put your mind at ease during your stay. From a plasma TV, ensuite facilities, and fine fabrics, you will experience a high-end stay. You will also have access to a heated swimming pool and free WIFI.
One of the most popular aspects of Charingworth Manor is the food. If you are used to eating from a bag, you will enjoy having freshly prepared cuisines by the world's finest chefs. The chefs often change the menu depending on the seasons giving the guests something to look forward to.
Ingleside House
Lavish resident's lounge, heated outdoor spaces, and individually designed rooms are some of the Ingleside features you will enjoy. The hotel is idyllically located in Cirencester, providing solo and group travelers with an excellent travel destination.
Ingleside House has rooms featuring a flat-screen TV, wardrobe, kettle, and a private bathroom. You will also have access to a beautiful relaxing terrace to unwind. if you want a break from the room, you can go to the well-designed relaxing bar.
Mole End Cottage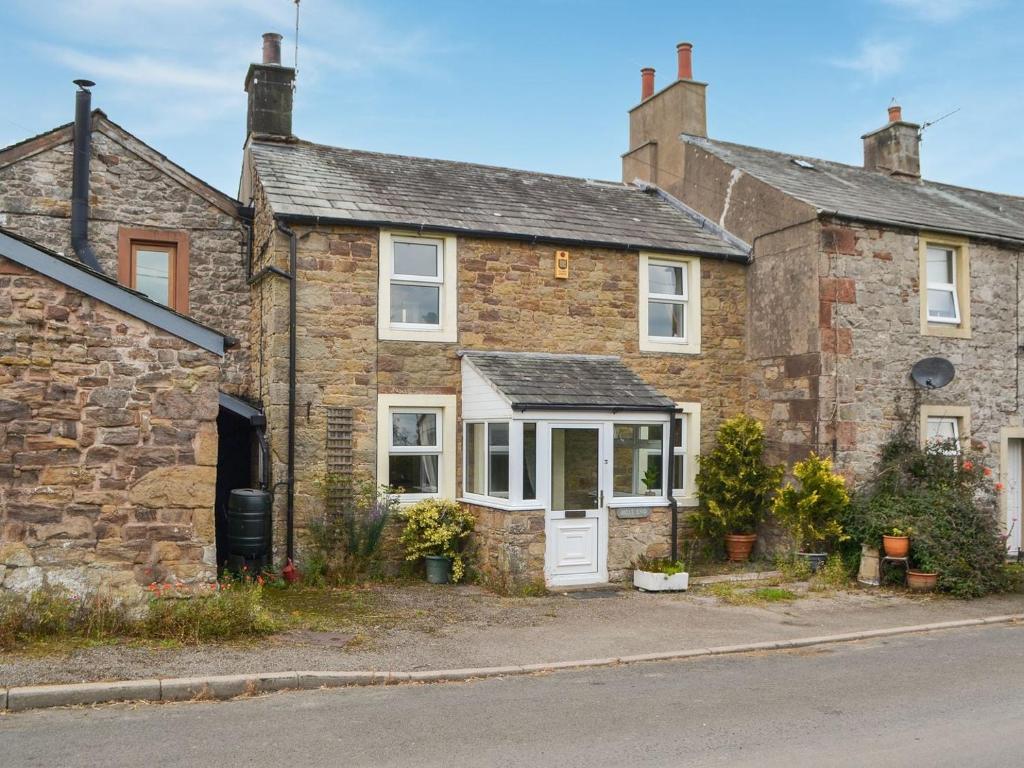 Located on North Cerney, Mole End Cottage offers an enticing escape from the crowded streets of England. It embraces an 18th-century aesthetic; the hotel features contemporary designs and spacious facilities allowing guests to feel relaxed and calm at all times.
The property can easily accommodate four guests. It features a king-size bed, one bedroom with three single beds, and two spacious bedrooms. You will also find a comfortable sitting room featuring a dining room, burning wood stoves, and a patio area to unwind.
The hotel allows children and infants. However, you must leave your pet behind on this family trip. You will also have access to WIFI and on-street parking.
Premier Inn Cheltenham Town Centre Hotel
Jazz, food, and literature festivals are some of the main attractions of Cheltenham. Cheltenham Town Centre Hotel will provide the vacation experience you need to relax and break from your busy schedule. You can book a double, twin, family, or accessible, spacious room at the hotel any time of the year.
Most people who book their stay at the hotel go to watch horse jumps. The hotel is a few minutes drive from the Cheltenham Racecourse. This is where the famous horse jumps take place. You also get to enjoy vast options of shops, restaurants, and entertainment.
The hotel rooms are well fitted with flat-screen TVs, desks, clothes rack, air conditioning, electric kettles, and complimentary toiletries. You should expect routine housekeeping and concierge services if need be.
Ellenborough Park
Are you looking for a hotel mimicking the Late Middle Ages? Ellenborough Park offers a panoramic feel of the 15th century with pristine grounds and luxury spas. Located in Cheltenham, you can expect a romantic view with extensive amenities to make your stay worthwhile.
The rooms at the hotel feature a flat-screen TV, minibar, air conditioning, and free WIFI. The heated marble floors, comfortable bathrobes, and assorted toiletries are the main attraction of the hotel rooms.
In addition to these hotel features, you will also have access to the Indian-inspired spa. The mineral-rich water will have you relaxed and in a pleasant mood throughout your stay. There is also a sauna, hydro pool, and relaxation zone to enjoy.
You should also expect concierge and room service at the hotel. If you drive yourself to the hotel, you will receive free parking spots. Kids will enjoy the pool and free breakfast that are always available on site. You cannot fail to appreciate the culinary experience the hotel offers.
Wild Thyme and Honey
Wild Thyme & Honey is in Ampney Crucis, Cirencester in England. Posh hotels with modern facilities located in the city are great, but if you want to recharge, you should consider a hotel located a bit further.
Wild Thyme and Honey provides the escape you need from the busy streets of England. There are 24 accommodations at the hotel offering extensive amenities to ensure your stay is relaxing.
The hotel features televisions, a coffee maker, luxury bedding, free WIFI, desks, a wardrobe, and blackout curtains. You can also expect housekeeping services, private bathrooms, complimentary toiletries, and interconnected rooms. There are two main room types, namely bridal suites, non-smoking rooms, and standard suites.
If you are looking for a great location for your wedding, you should consider this hotel. The breathtaking scenery will give you the ambiance you need to tie the knot. The hotel also specializes in wedding planning; therefore, you will have an easy time planning the event.
Cobnut Barn
Cobnut Barn provides the perfect family gateway from the city. There are four bans placed in a courtyard setting situated on Notgrove Village Farm Holiday Barns. Located just 20km from the Cheltenham Town Hall, the barns feature spacious accommodation, patio, and barbecue facilities. You will get pristine scenery, beautiful cycle routes, and a wide range of relaxing activities.
All the barns feature a seating area, dining area, and a fully equipped kitchen. Therefore, you can expect a dishwasher, flat-screen TV, DVD player, microwave, and dishwasher. The modern furnished home also features a pool table, bar football beanbags, and table tennis. There are barns large enough to accommodate up to eight people.
If you have a pet, do not hesitate to bring it to your family vacation. You will not incur any extra charges for any of your pets. There are no parties allowed at the premises. However, there is a licensed café and bar in the village.
Final Thoughts
The rural charm of Cotswold is enough to help you reset and get ready to take on challenges in your life. You will be completely detached from the hustle and bustle of cities if you book any of the best family hotels in Cotswold. There are limitless activities you can take part in at Cotswold with your family to help you grow your bond. Do not hesitate to leverage what the pristine region has to offer.
More about our TFVG Author