Europe has more resorts than any other place on Earth. Almost 4,000 resorts provide skiers, snowboarders, and outdoor enthusiasts with thousands of kilometers of skiable terrain. With so many resorts, it makes sense that some of the best family ski resorts in Europe are spread across the Alps and Dolomites.
Although there are ski resorts across the continent, only France, Italy, Switzerland, and Austria lay claims to the best family ski resorts in Europe. It's primarily due to the quality of snow, the number of lifts, and beginners' learning availability.
Take a trip outside of the small, flat resorts of the United States, and explore some of the best family ski resorts in Europe for your next vacation!
The Best Family Ski Resorts in Europe
Obergurgl-Hochgurgl in Austria
Les Arcs in France
Les Menuires in France
Serfaus-Fiss-Ladis in Austria
Galtur in Austria
Monterosa Champoluc in Italy
Alta Badia in Italy
Zermatt-Matterhorn in Switzerland
Cervinia Valtournenche in Italy
Verbier in Switzerland
Val d'Isère in France
St. Anton am Arlberg, Austria
St. Moritz in Switzerland
Lech-Oberlech-Zürs in Austria
Obergurgl-Hochgurgl in Austria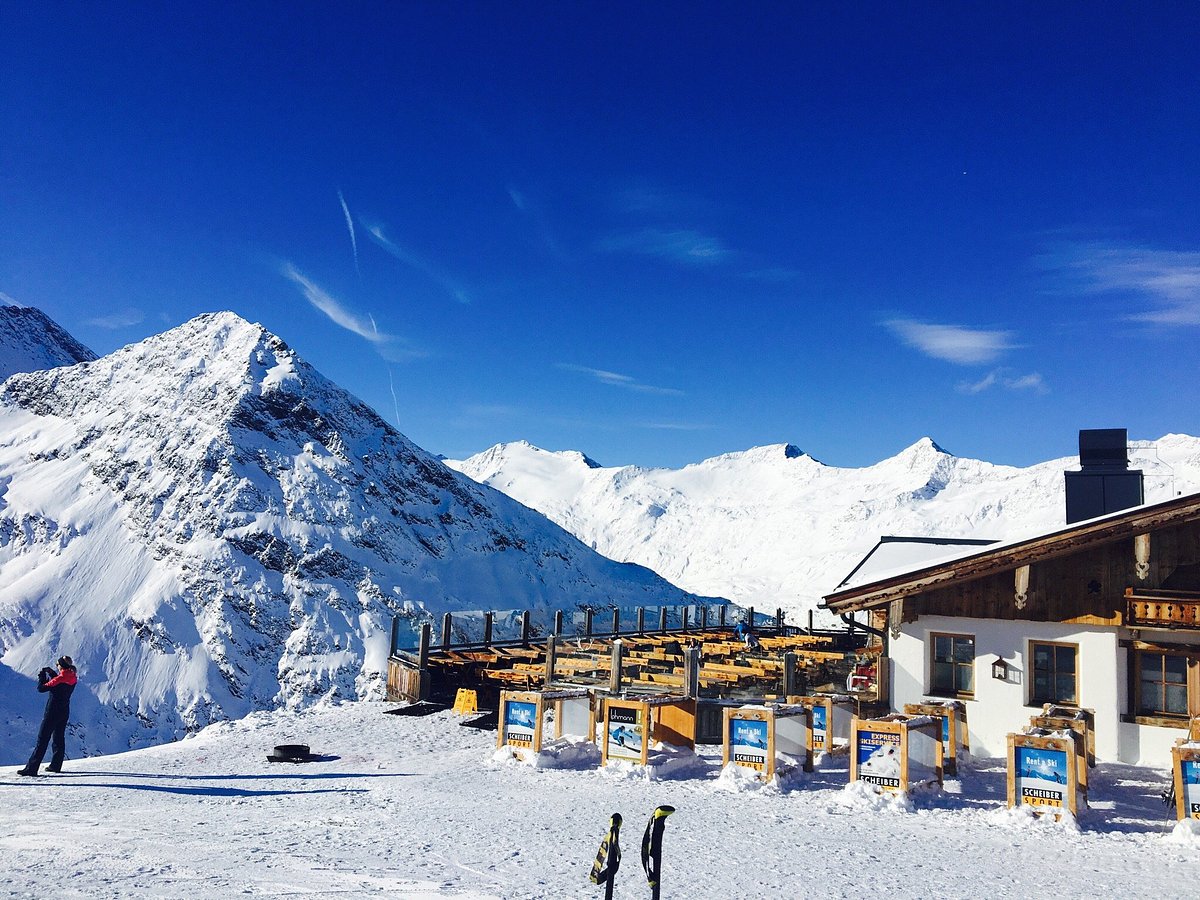 Located in the Ötztal Alps in Tyrol sits Obergurgl-Hochgurgl, the highest ski village in Austria. Obergurgl-Hochgurgl is one of the best family ski resorts in Europe, with over 25 modern ski lifts, more than 60km of beginner terrain, and world-class ski school experts. Families will appreciate the lengthy season, with quality snow from mid-November through the end of April.
Reserving tickets online is the cheapest route, with adult day passes running 59.50 €. Children passes run from 31.50 € to 46 € for youth tickets. The Obergurgl village is home to several high-class resorts, with housing ranging from simple single-room lodges to multi-room ski-in/ski-out condos.
Prices vary wildly depending on the type of room reserved and the dates. With so much space on the slopes, it won't matter how busy the resort is!
Les Arcs in France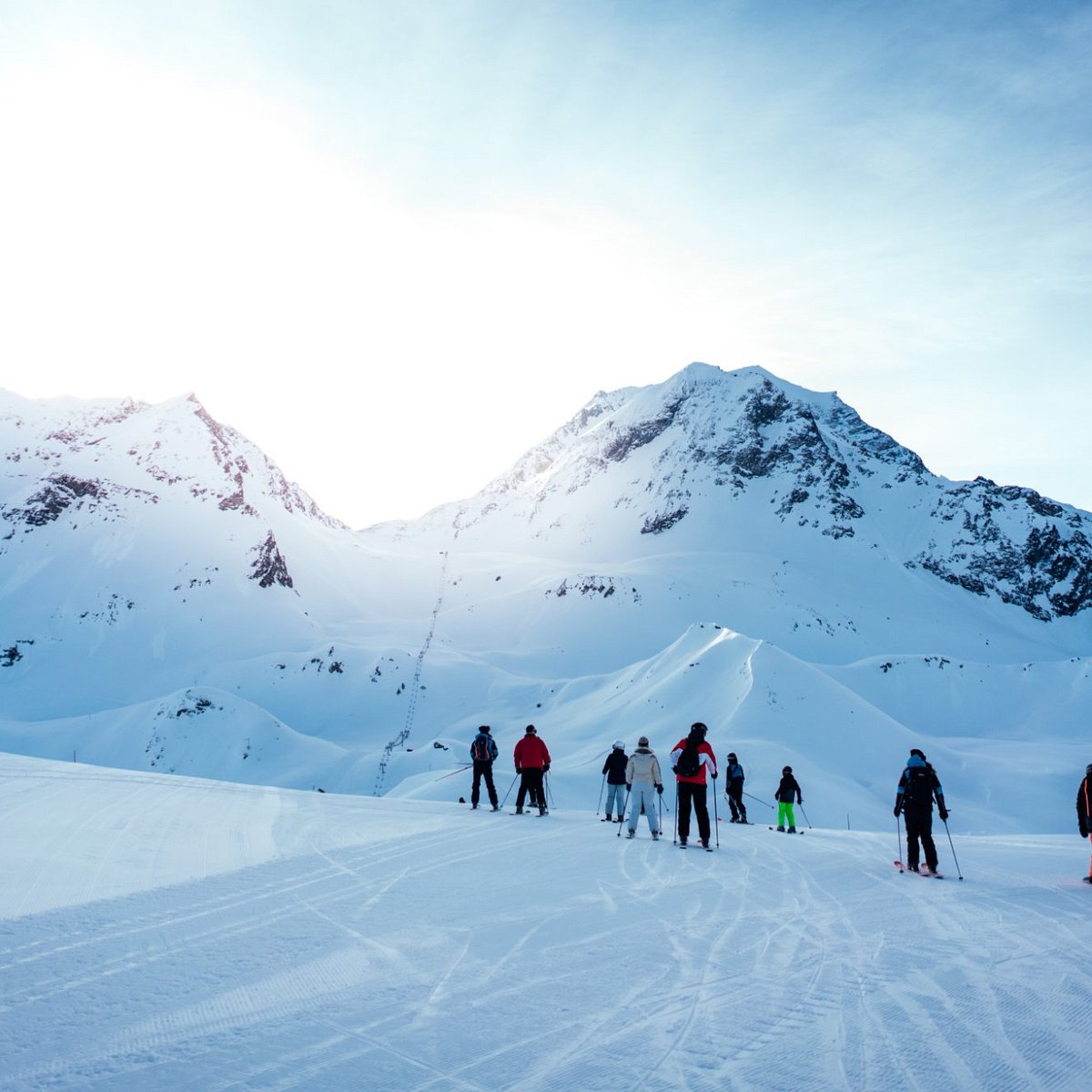 Les Arcs in France is a gigantic system of villages and mountains that make up one of the best family ski resorts in Europe. These villages that form Les Arcs sit near the French-Italian border and provide families with more than 425 km of ski runs that range in altitude from 1200km to 3000km.
Les Arcs is open from mid-December until the end of April and has stunning views of Mont Blanc. The Essential Pass is the best way to go with access to virtually every part of the resort for only 64€ for adults and 52€ for children. With five villages, the second largest ski area in the world has plenty of lodging options, from simple rooms to luxury apartments for extended vacations.
Les Menuires in France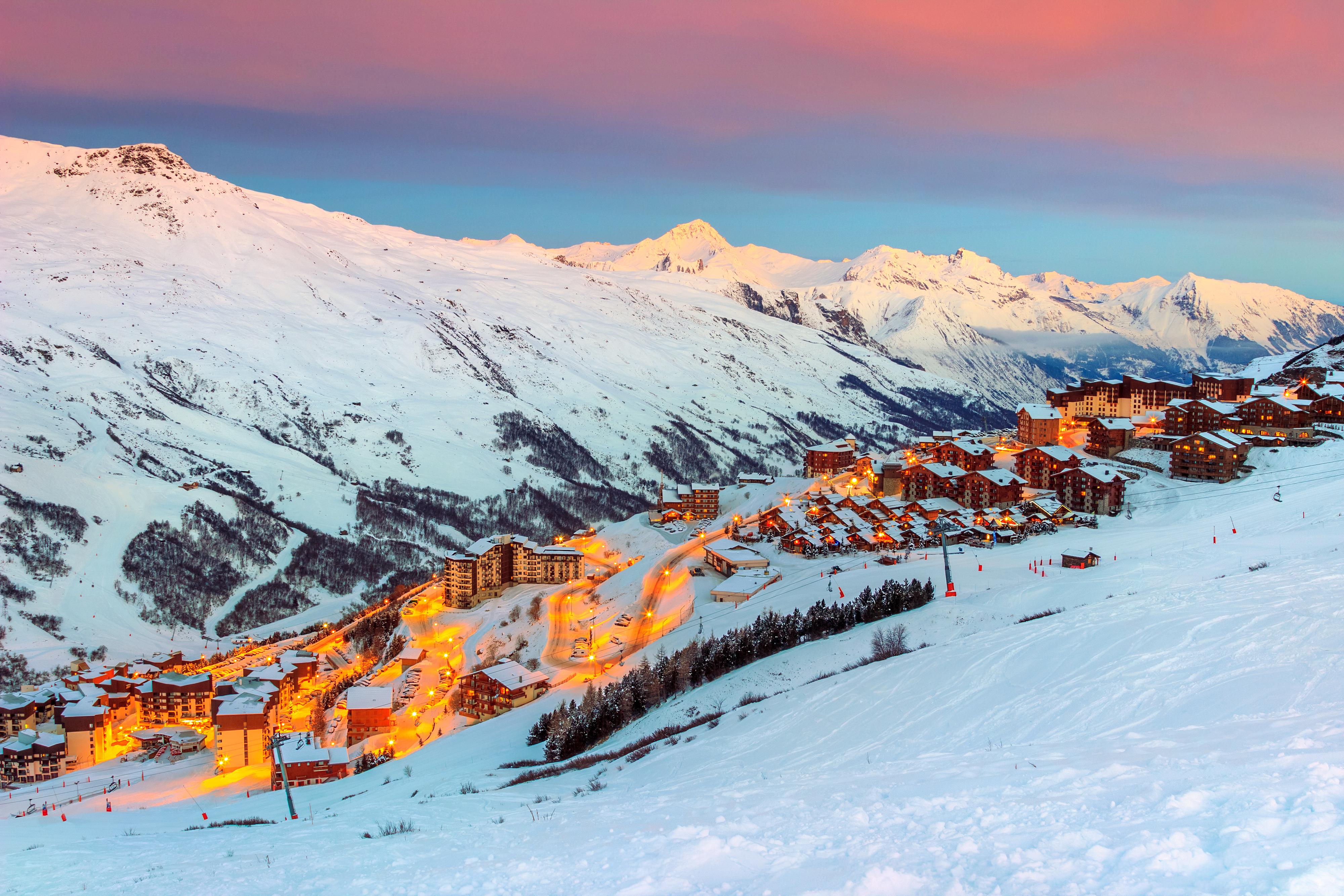 In the southeast of France, near the border with Italy, is Les Menuires ski resort. Les Menuires is just one of seven resorts in the world-famous Les Trois Vallées ski area, the largest in the world. Families love the stunning views of Mont de La Chambre and Masse but stay for more than 600 km of ski terrain of all skill levels.
Families riding at Les Menuires in France can expect the season to run from the beginning of December through mid-April. A day pass for Les Menuires/ Saint Martin de Belleville Ski area is pretty affordable at 54€ for adults and 66€ for skiing in the entire valley. Kids love the ski race trails, beginner terrain parks, and the Friendly Natural Park.
Serfaus-Fiss-Ladis in Austria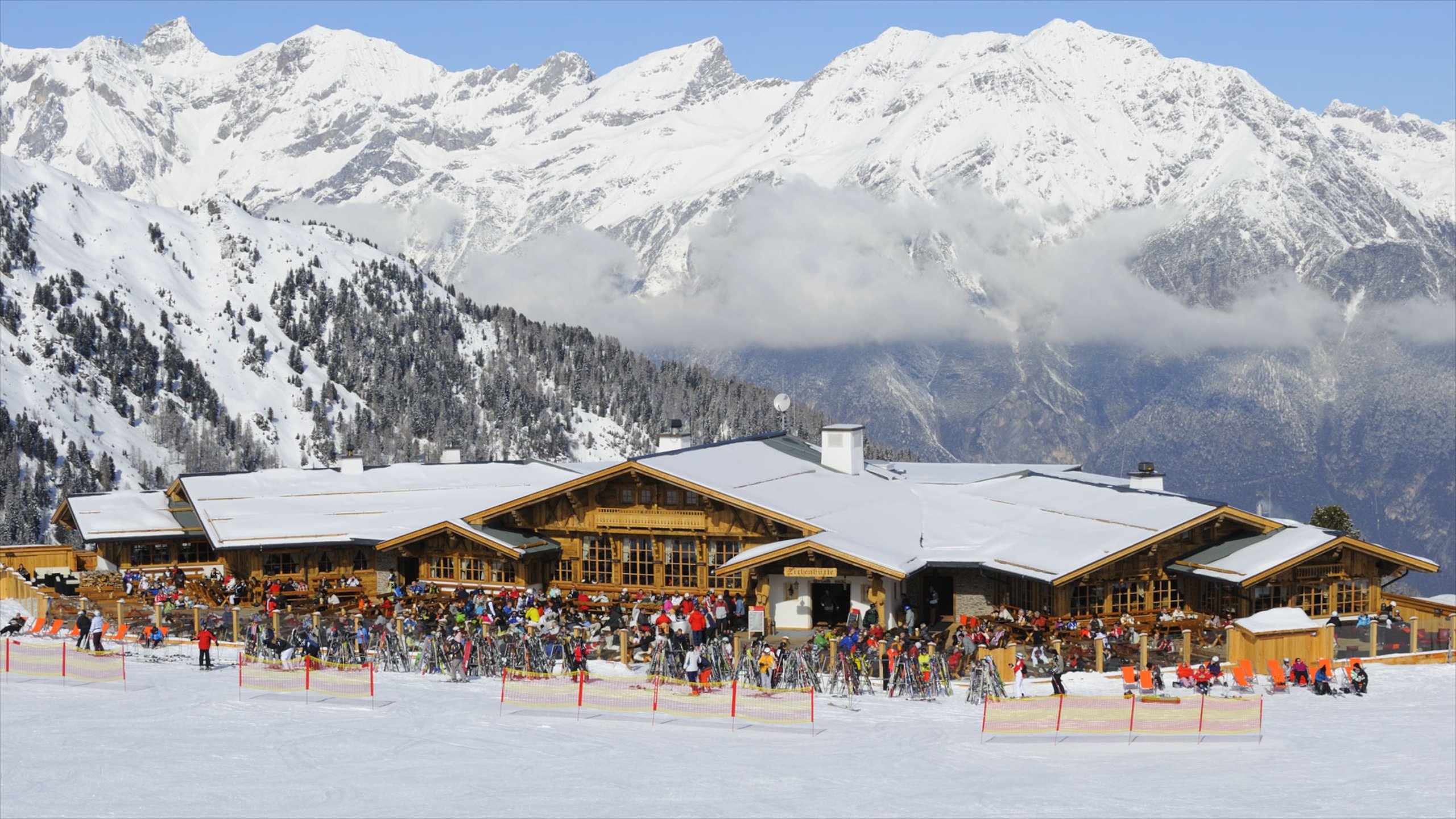 Serfaus-Fiss-Ladis is a premium ski area in the Austrian Alps, near the town of Landeck. This resort is built for families with a unique focus on kid-centric fun. 39 lifts and 29 magic carpets shuttle families to the top of nearly 215 km of fantastic snow. Families love the kid-inspired features, access to several beginner runs, and incredible snow quality through the spring months.
Families who do more than ski have plenty of snowshoeing, hiking, and sledding options at Serfaus-Fiss-Ladis. As a family-friendly resort, Serfaus-Fiss-Ladis has some of the most affordable lift tickets, as low as 10€ in several instances. The resort also offers child care services and indoor playrooms for the little ones.
Galtür Silvapark in Austria
Galtür is a small resort with an intimate feel available nowhere else in Europe. With only 43 km of trails, Galtür is undoubtedly one of the smallest yet best family ski resorts in Europe. It's perfect for its beginner areas, night skiing, and freestyle skiing parks. Families can also venture through 50km of cross-country skiing or engage in a guided ski safari.
Galtür ski resort Silvapark offers family ski packages with three days starting at only 355€ for the whole family. The resort also provides families plenty of on-mountain warming huts and restaurants for added comfort, and lodging in Galtür promises quality accommodations with stunning mountain views.
Monterosa Ski Champoluc in Italy
Monterosa is a somewhat hidden ski area in Champoluc, Italy. This incredible ski area in northern Italy offers incredible groomed runs for beginners and steep 2000-meter challenging pistes. The entire ski area comprises five resorts with a maximum height of 3250 meters!
A popular feature of the Champoluc region is the variety of accommodations, including huts, campers, mansions, hotels, and apartments. Families can enjoy the jaw-dropping views of the Monte Rosa Massif, enjoy a meal at one of the delicious world-class restaurants, or check out one of several events taking place.
Alta Badia in Italy
Alta Badia is in the beautiful Italian Dolomites with southern-facing Alp peaks that promise perfect bluebird days all winter long. Families have 500 km of terrain to explore with 53 ski lifts to position riders in the ideal spot for untouched powder lines. It also caters to families with dedicated kids' ski and beginner areas to build confidence.
The ski season lasts from early December to mid-April, and Alta Badia offers plenty of off-piste activities like shopping and fantastic dining options. Ski passes are flexible with opportunities for family rates, making a trip to Alta Badia affordable, resulting in it being crowned one of the best family ski resorts in Europe.
Zermatt-Matterhorn in Switzerland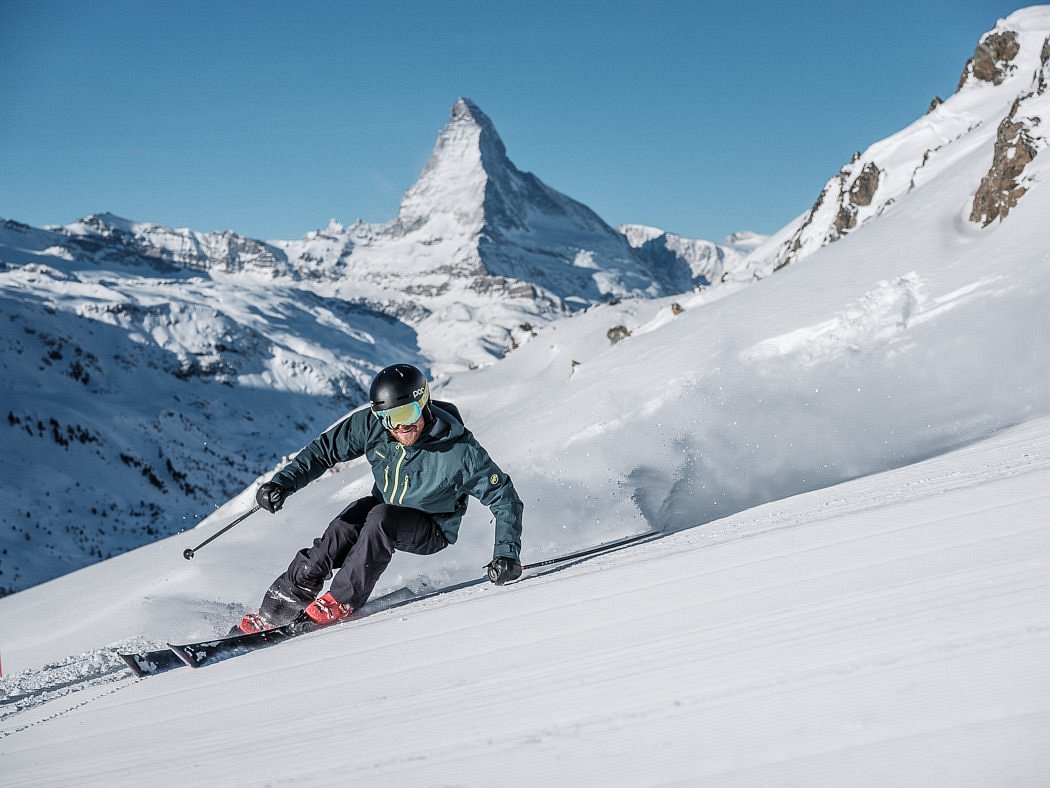 The most famous mountain in all of Europe is the Matterhorn in Switzerland. With Zermatt, families can enjoy skiing year-round. Zermatt is also the highest ski resort in Europe, with the claim of quality snow up to 3883 meters. Families love the 360 km of skiable terrain, countless cable cars and lifts, and plenty of world-class dining venues.
Zermatt is also famous for its Apres, with tons of luxury shopping, beautiful lodging options, and winter activities that promise a world of fun. Kids will enjoy adventures with Wolli, the mascot of Zermatt, and parents will love the catered attention and opportunity for some alone time!
Cervinia Valtournenche in Italy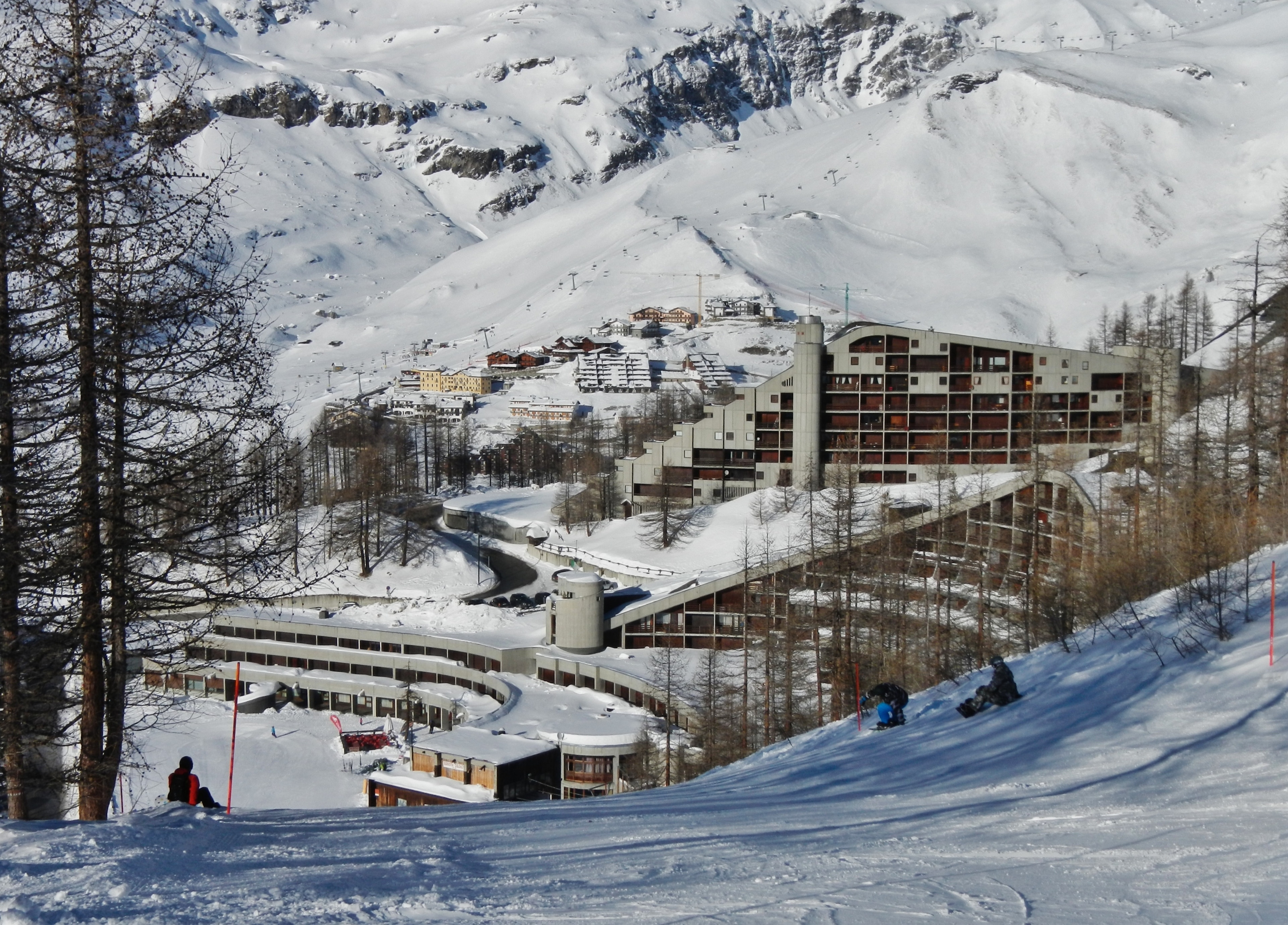 On the Italian side of the Matterhorn is Cervinia Valtournenche, one of the best family ski resorts in Europe. Cervinia Valtournenche has one of the longest riding seasons, with an average opening date in mid-October and closing in early May. A dense network of lifts and runs allows riders to explore the entire Matterhorn from the Italian Valtournenche side to the Zermatt side and back again.
The proximity to Switzerland and the affordable lift tickets starting at 33€ makes Cervinia Valtournenche a destination you don't want to skip. The big mountain riding is most popular, but the terrain parks, heliskiing, and children's play parks make it popular with families. Plus, with two countries' worth of runs to explore, families will be begging to return in future vacations.
Verbier in Switzerland
Verbier is near the French-Swiss border and offers literally everything the entire family could want in a ski vacation. The mountain is robust, with 410 km of runs. It has a vibrant nightlife and myriad off-piste activities for everyone, including a high-speed zipline, toboggan runs, and even paragliding for the really adventurous families.
Families can experience skiing and snowboarding during the winter season, which typically runs from December through April. The best prices for lift tickets are usually in May after the season ends, but great deals also precede the season, with offers starting as early as August.
Val d'Isère in France
The Val d'Isére ski area in France is near the Italian border and is part of the larger Espace Killy ski area. Thanks to the Grande Motte glacier, Val d'Isére also offers summer riding for families needing to get a winter fix in July. During the Winter months, experienced families can take on Face de Bellevarde, but beginner runs give novice skiers a chance to improve.
Val d'Isére promises quality snow for most of the year, and families can book six days of riding at excellent prices as low as 294€ a person. Plus, the resort is fantastic with free beginner tickets and children under five skis free. The nearby Tignes extends the riding environment to provide even more terrain for all ability levels.
Anton am Arlberg, Austria
St. Anton Arlberg ski resort is the cradle of alpine skiing and one of the best family ski resorts in Europe. Located at the border of Tyrol in southern Austria, the Arlberg ski area has an insane 500 km of on-piste and off-piste skiing. The resort uses an incredible 88 state-of-the-art lifts to carry riders to the top of one of the incredible runs, snow parks, or ski races.
St. Anton am Arlberg ski resort is affordable with beginner-only and partial day tickets. A full day will run an adult around 61€, but prices drop when booking multiple days. Families can enjoy staying at a traditional chalet or opt for a more modern hotel or apartment for extended vacations, but there is no shortage of quality accommodations.
Moritz in Switzerland
St. Moritz has the distinction of being the birthplace of winter alpine sports, with a history of vacationers stretching back more than 150 years. The ski resort that calls Corviglia home sits in the southeast corner of Switzerland near the border with Italy. It's a perfect luxurious getaway with high-end retail shops and world-class dining establishments.
St. Moritz earns its title as one of the best family ski resorts in Europe in part thanks to the early mid-October opening day, 300 cm of snowfall each year, and the accommodations. Families love the countless off-piste activities like the ice rink, museums, and Olympic bob runs, making St. Moritz a must-do ski resort in Europe.
Lech-Oberlech-Zürs in Austria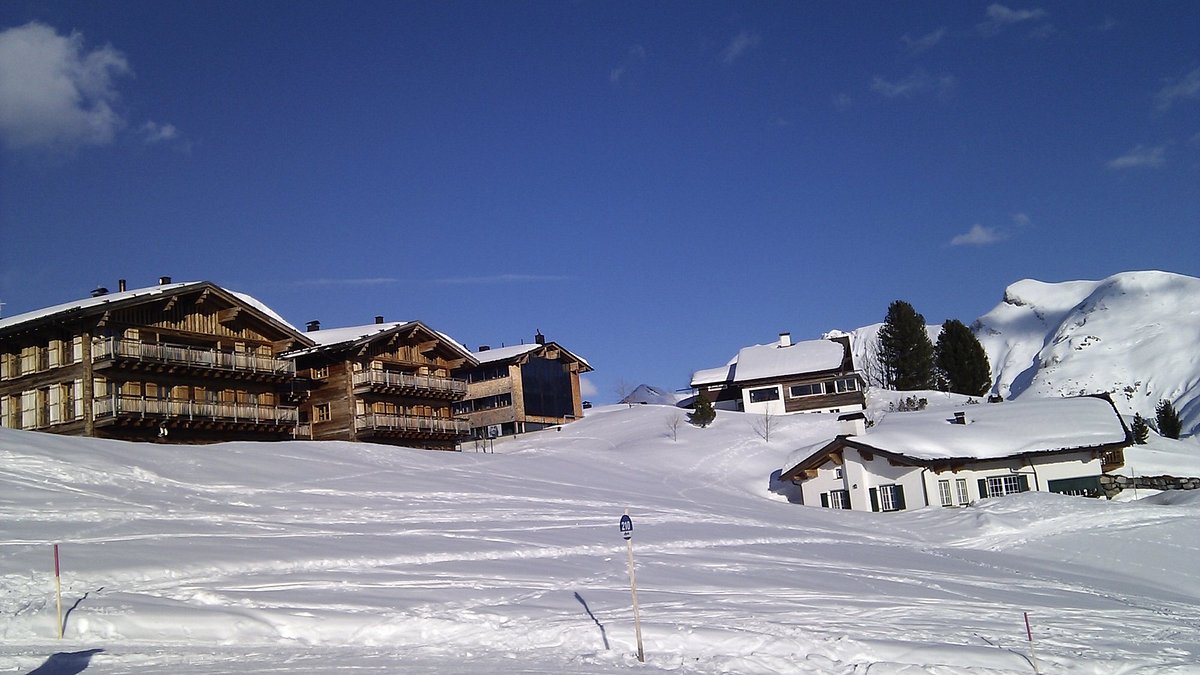 As part of the Ski Arlberg system of resorts, the Lech-Oberlech-Zürs resort is one of the best family ski resorts in Europe. Lech Zürs is north of St. Anton and provides a similar alpine skiing experience.
It promises wide-open runs for easy riding, dedicated children runs for the little ones, and beginner runs to build confidence with newbies. More skilled skiers enjoy backcountry runs with stunning views or groomed park laps with various features.
Ticket offices are spread across the Lech-Oberlech-Zürs area, but the cheapest way to purchase tickets is online. Families can enjoy a variety of traditional chalets, hotel rooms, apartments, or mansions to rent, and great dining is never far away. Off-piste experiences fill in the evenings after the fun in the snow is over.
Final Thoughts on the Best Family Ski Resorts in Europe
Europe is home to more ski resorts than any other continent. The quality of snow, big-mountain riding, and interconnected resorts make for some of the most incredible skiing experiences.
What makes an area one of the best family ski resorts in Europe? Accommodations, variety of terrain, and affordability of lift tickets. With mountains that extend from France and Switzerland to Italy and Austria, there's a resort that's perfect for everyone.
Ski seasons are also lengthy, with guaranteed snow as early as October and lasting through the summer months on some glacier mountain tops. Two of the largest resorts in the world are also some of the best family ski resorts in Europe. Don't miss out on the adventure of a lifetime, and explore what Europe has to offer!
More about our TFVG Author