Want to inject some fun, adventure, and excitement into your UK vacation? Your best bet is to check out some of the best theme parks in the area. After all, visiting theme parks is a surefire way to make any UK vacation unforgettable for you and your kids.
Whether you want to try out adrenaline-filled roller coasters or let your mini thrill-seeker experience kid-friendly rides, there are tons of great kids' theme parks in the UK that you need to see. We've gathered some of the best choices below.
If your toddler is a fan of Peppa Pig, taking them here would make their dreams come true. Packed with tons of attractions and rides inspired by Peppa Pig, this theme park is designed with families in mind.
Many rides can be enjoyed by people of all ages, even parents and older kids. This park also has an app with information on queue times to make your theme park experience more seamless.
Aside from the Peppa Pig World, you can also check out other areas such as Lost Kingdom, Little Africa, Critter Creek, and Tornado Springs.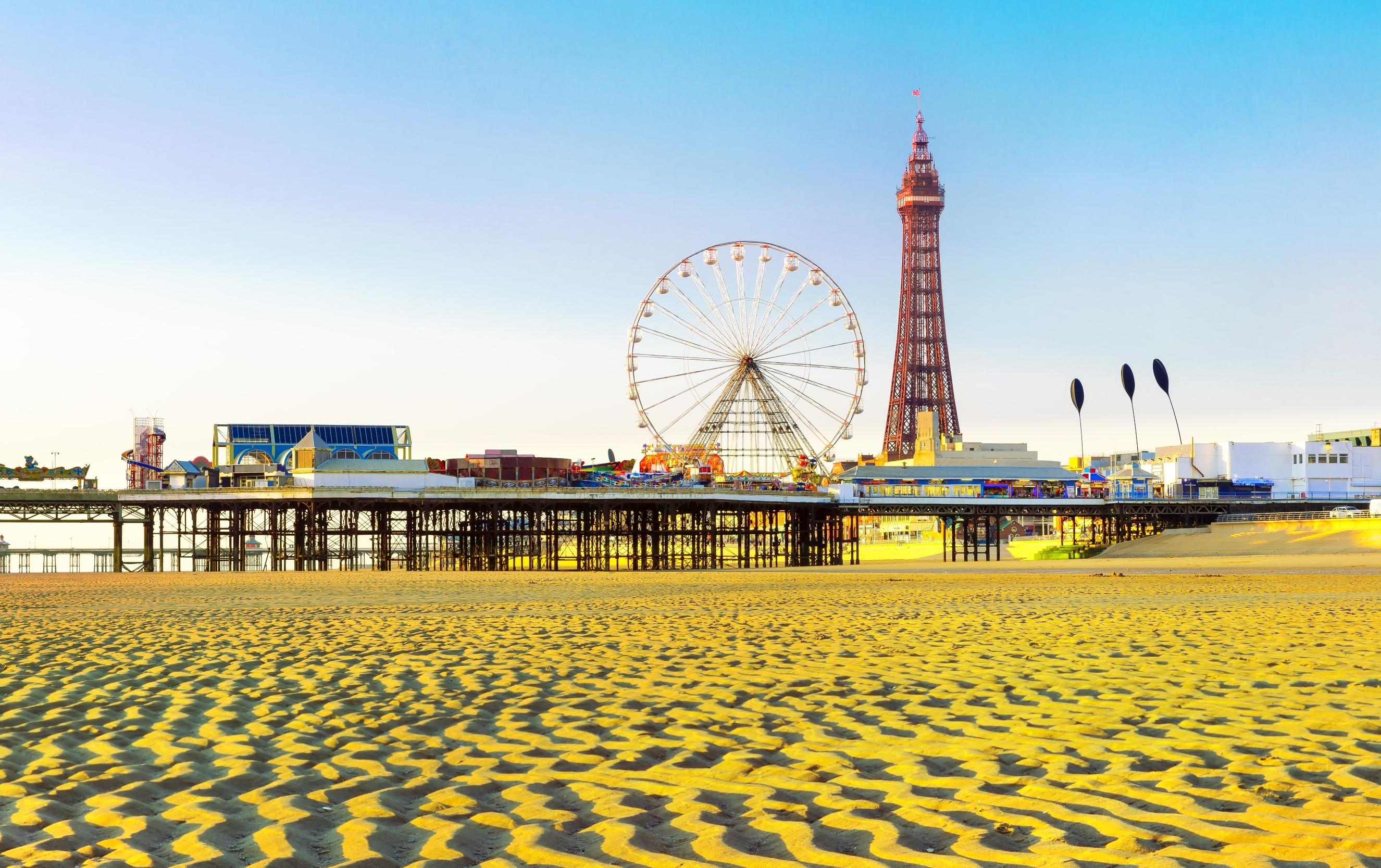 With 7 theme park awards under its belt, Blackpool Pleasure Beach offers a great mix of childhood favorites, seaside fun, and thrilling rides for everyone in your family. Here, you can find the second tallest roller coaster in the UK – The Big One. This ride is 235ft. tall and has a speed of up to 85 miles per hour.
With more than 125 other attractions and rides, bringing your children here would make you a hero in their eyes. All rides are designed for people of all ages, and everyone will have a great time, including parents.
This park also boasts themed areas for younger kids, such as the Nickelodeon Land, with various rides and familiar characters, including Dora the Explorer and Spongebob Squarepants.
With its remarkable selection of attractions, shows, and rides, going to Gulliver's World in Gulliver's Theme Parks & Resorts will make your UK vacation unforgettable.
This park is designed for children aged 2 to 13 years old, so do not expect electrifying rides that will give you an adrenaline rush. That said, the Antelope wooden roller coaster is enough to excite any kid.
There are so many things to experience here. Overall, this theme park boasts over 80 rides, and you shouldn't miss the ones located in Western World and Smugglers Wharf. The park also features a themed Alice in Wonderland area.
Don't forget to bring your kid to Lilliput Land, which is dedicated solely to the classic Gulliver's Tale published in 1726. To make your theme park adventure more worthwhile, book a night in The Gulliver's Hotel.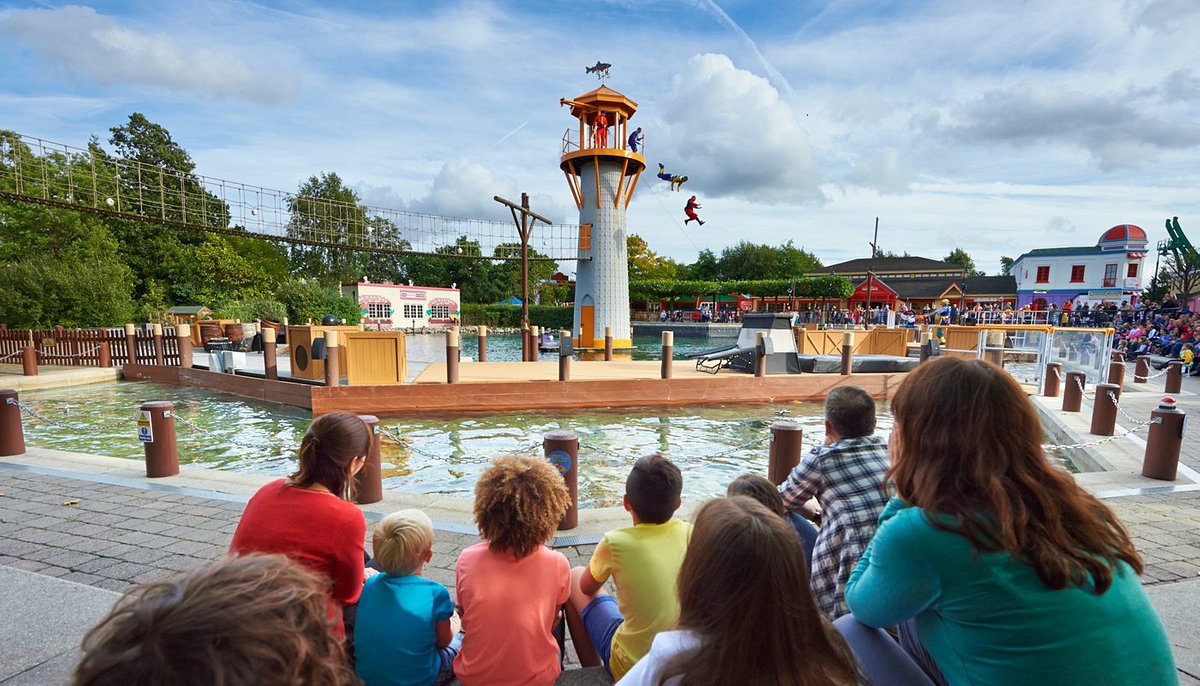 Did you know that there's an average of 80 Lego bricks for every person in the world? Due to Lego's popularity, it's no wonder why many parents who grew up with this iconic toy have passed down their love for Legos to their children. 
If you want to make memories with your family in the UK, stop by Legoland in Windsor Resort. Here, your kid can earn their first driving license in the Lego City Driving School, discover a mesmerizing underwater city in a submarine, and even ride a dragon through a magical medieval castle.
When in Legoland, make sure not to miss the Magical Forest, where you can see mystical Lego creatures that live in the mysterious and dreamlike woodland.
This theme park boasts over 55 rides, attractions, and live shows to entertain your whole family.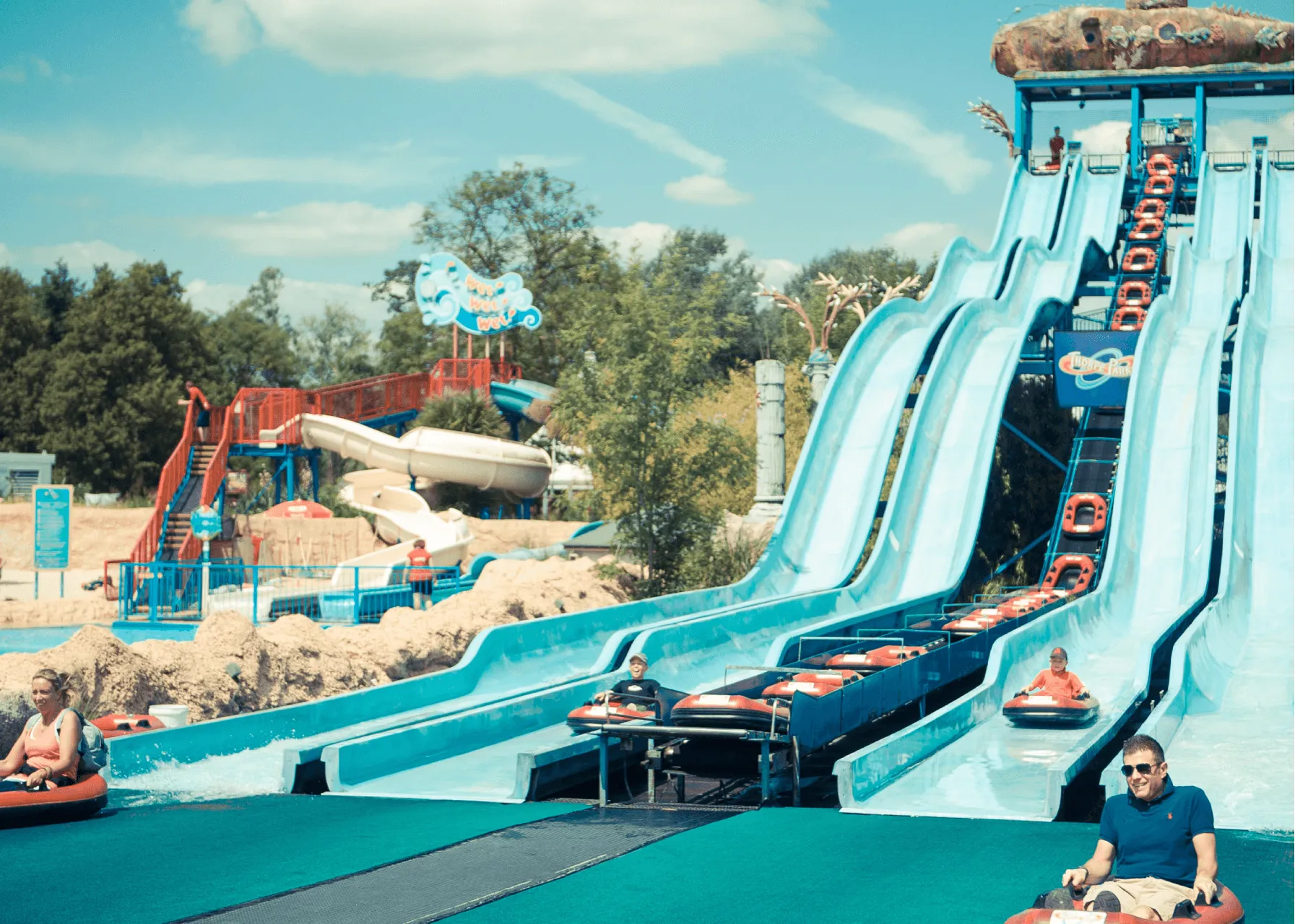 Home of the famous Sleath roller coaster, which can go from 0 to 80 miles per hour in just 2 seconds, Thorpe Park is a place that packs a punch. Everyone in your family will surely have the time of their lives enjoying various rides here. 
Want more adrenaline rush? Riding the Detonator: Bombs Away will surely be a treat. This 100-feet drop tower offers a bird's eye view of the resort before you plunge back to the ground at a whopping 50 miles per hour.
This park features Angry Birds Land, which is a wonderland for kids who want to immerse themselves in the world of the Angry Birds and the piggies.
Part of the Angry Birds land experience is a 4D theater where kids can sit back, watch, and feel the action. This site also features King Pig's Wild Dodgems, a fairground ride where you can clash against your friends and family.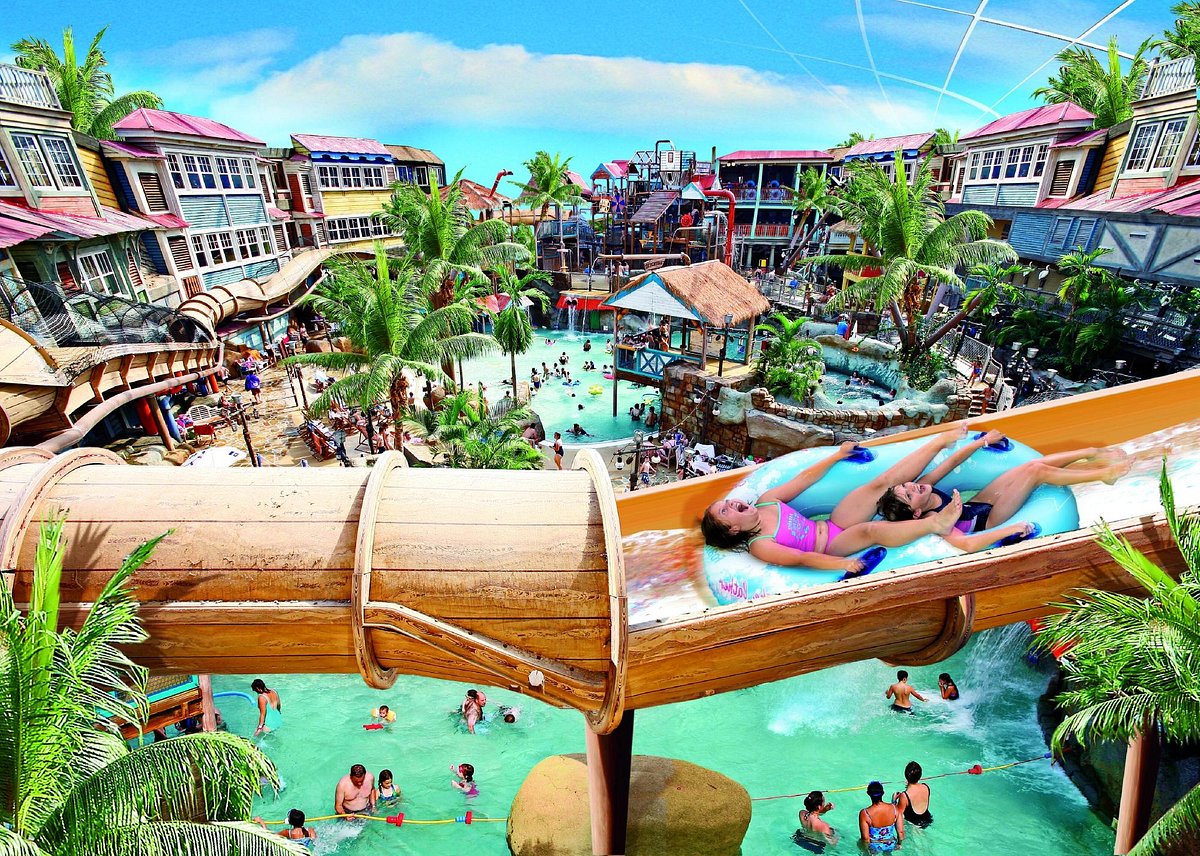 With over 40 rides, you'll surely not run out of fun things to try at Alton Towers Theme Park. This site is home to CBeebies Land, where your kids can join their favorite CBeebies friends as they learn and play.
Here, children can join the Hey Duggee's Big Adventure Badge Tour and take part in Andy's Adventures Dinosaur Dig. Other must-visit sites include Jojo & Gran Gran at Home and Bing Rooms at CBeebies Land Hotel. To make the most out of your Alton Towers Theme Park trip, make sure to book a day in the water park.
This is an amazing adventure theme park that allows children and adults to drive and operate real dumpers, diggers, and other construction machinery. This makes it a must-visit if your children are obsessed with anything related to construction and building.
Here, over 20 rides and indoor and outdoor play areas wait for you. It's truly a once-in-a-lifetime experience not just for kids but for everyone in your family.
Drayton Manor Theme Park is one of the most popular theme parks in the UK because it is home to Thomas Land.
If your child loves trains, this park will give them a chance to enjoy more than 25 different rides and attractions that are designed based on the popular train show Thomas & Friends. This theme park also has a 4D cinema and a 15-acre zoo that houses 100 creatures for young ones to explore.
If your kid is not a fan of Thomas Land, they can try the Accelerator, a roller coaster designed for juniors.
With amazing thrill-filled rides, playground areas, and activities your kids will love, The Greenwood Family Park will make your UK vacation more unforgettable.
Here, kids can try the only people-powered rollercoaster in the world and enjoy a splash on UK's first-ever solar-powered water slide.
If you want to try Rush, one of the longest and tallest zip wires in the UK, this family-friendly theme park located in Northamptonshire is surely worth a visit.
This park is home to 30 exciting rides for toddlers and kids, including teacup rides, water play areas, Astro slides, and mini cars.
Want to make your Wicksteed Park experience more unforgettable? You can camp out here at night so you and your family can wake up and enjoy the rides, play areas, and cafes as soon as you wake up.
Located in Suffolk, this is a popular choice for families in the UK because it's close to Great Yarmouth and the scenic Suffolk coast. Pleasurewood Hills Family Theme Park has over 30 rides, attractions, and shows that you can enjoy with your family.
If you have kids, they will love the classic carousel, pirate ship, and charming miniature railway. For older kids who want to experience thrill, the Timber Falls and Cannonball Express will surely be their favorites.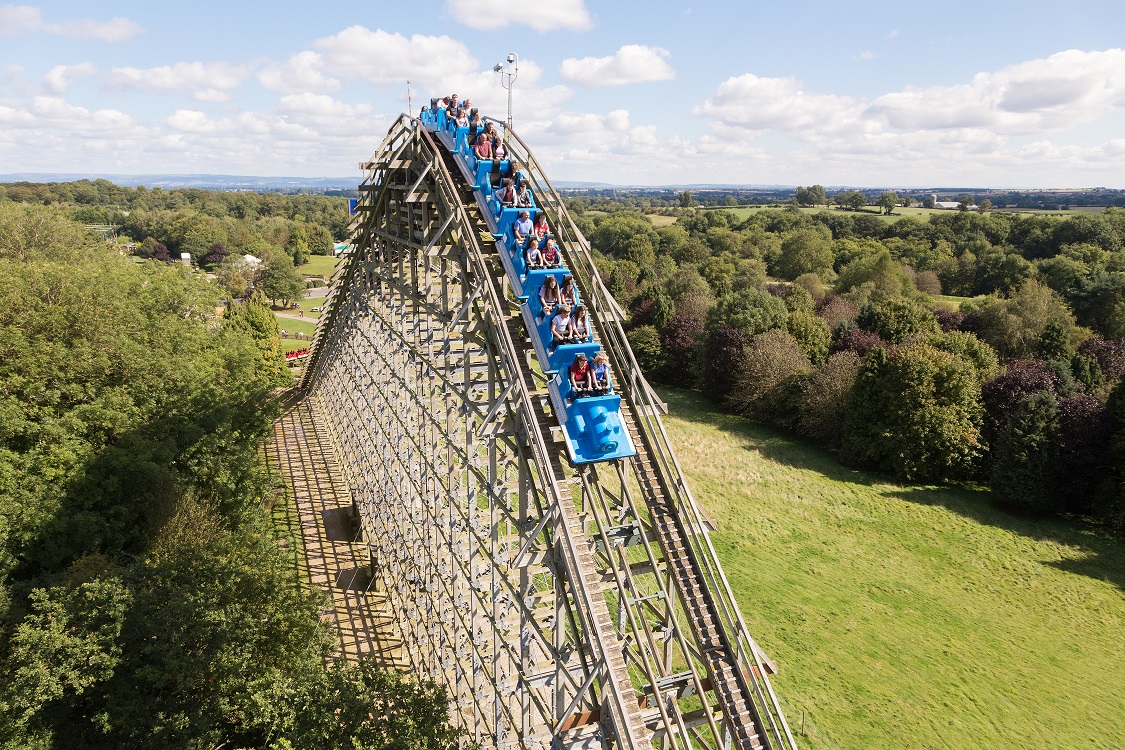 With its adrenaline-filled rides, amazing attractions, and beautiful shows, this theme park in Yorkshire Valley will instantly be your favorite.
Older kids and adults will love The Black Pearl, a 360-degree rotating pirate ship. This theme park is also home to the longest roller coaster in Europe called the Lightwater, a 6-minute ride that is perfect for everyone who wants to inject a little adrenaline into their UK vacation. 
Located in Pembrokeshire, this theme park has many rides and attractions both for toddlers and older kids.
One of the major draws of this park is the Peter Pan-themed area that will surely awaken your inner child. Here, you can meet everyone in the fantasy world of Peter Pan, such as Charlie Bucket and Tinkerbell.
For a scary experience, head over to Spooky Street and put yourself to the test as you see ghoulish monsters and ghosts in the Witch Hunt Scare Maze and the Creepy Crawler ride.
Oakwood Theme Park is also home to the Megafobia, Speed, and Drenched roller coasters that are perfect for thrill-seekers. It also has soft play spaces, so you wouldn't have to worry about spoiling your theme park adventure even on rainy days.
So, What Are the Best Kids Theme Parks in the UK?
When it comes to choosing the best kids theme parks in the UK, it ultimately boils down to the unique interest of your kids. When in doubt, you can't go wrong with Paultons Park: Home of Peppa Pig World, Legoland, and Blackpool Pleasure Beach.
When you take your kids to a theme park, not only do you get to see great attractions together, but you also get to spend time with them. Don't forget to bring your camera and take some pictures to immortalize the great memories that you can look back on in the future.
More about our TFVG Author