In many ways, fall is a wonderful time of the year to travel. The weather is beautiful in many places, featuring stunning vistas of fall foliage and communities coming together to celebrate the changing seasons. Moreover, crowds at many popular tourist destinations tend to be lower.
Still, it can be daunting to choose where to vacation, even if you know when you want to travel. Where is the best place to visit in October with kids? Below, we'll explore 25 destinations in the United States and around the world. That way, you can choose the perfect place for your family.
Great Places for Fall Foliage
October is the peak leaf-peeping season in many places. Check out these destinations if you want to get outside, see breathtaking views, and take many Instagram-worthy family photos.
Stowe, Vermont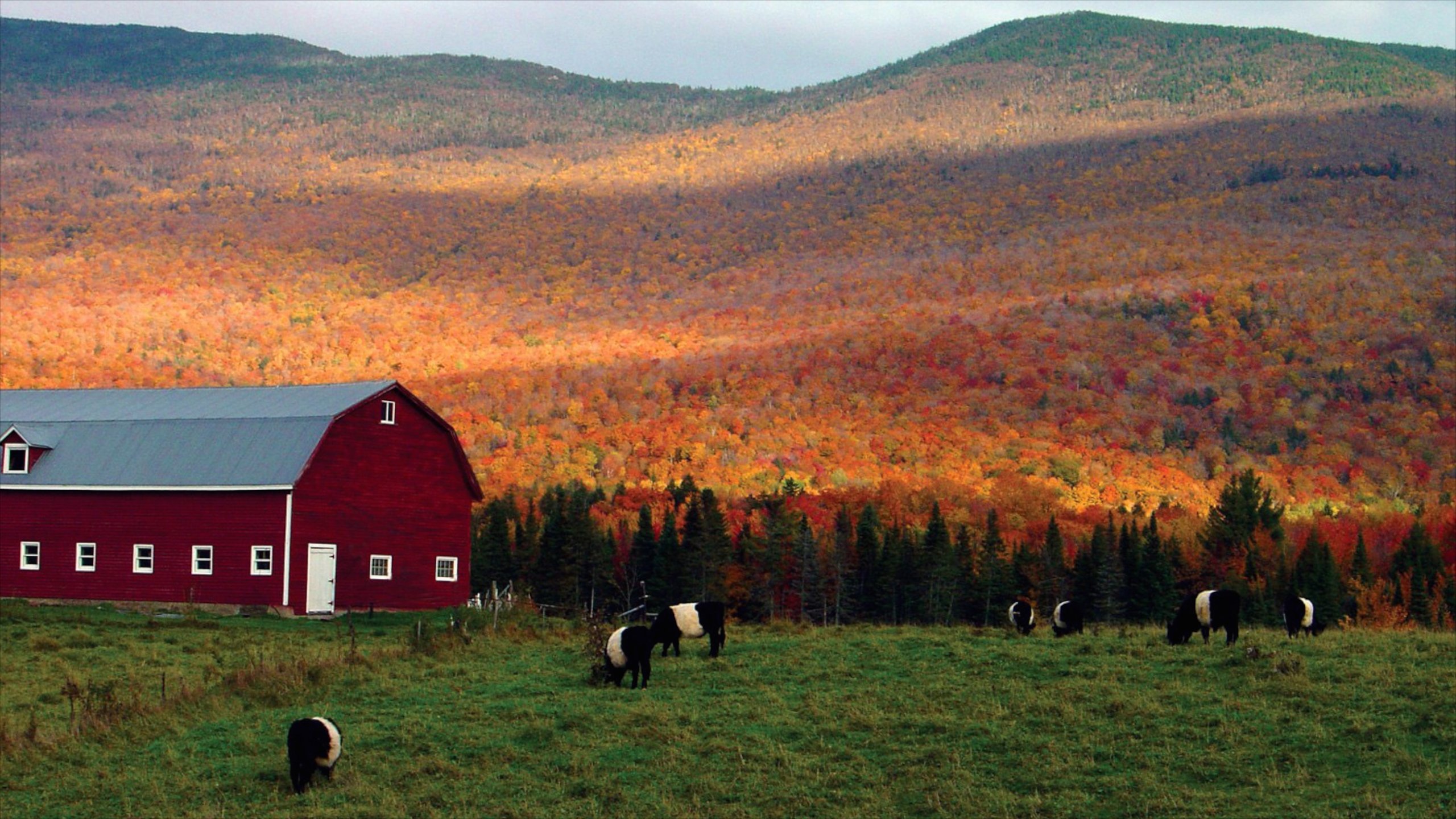 If we're talking about fall foliage, we have to mention New England first, and Stowe is one of the most beautiful places to see it. Stowe in Vermont is a charming small town with everything you expect: quaint, old shops, locally-sourced eateries, cosy bed and breakfasts, and mountain vistas steeped in bright fall colours. 
There's also an annual Pumpkin Chuckin' Festival, which typically takes place in late September or early October. You can easily see most of what there is in this town on the weekend, including taking a few hikes and walking or driving through covered bridges. Turn it into a more extended New England fall road trip if you have the time.
Eastern Sierra, California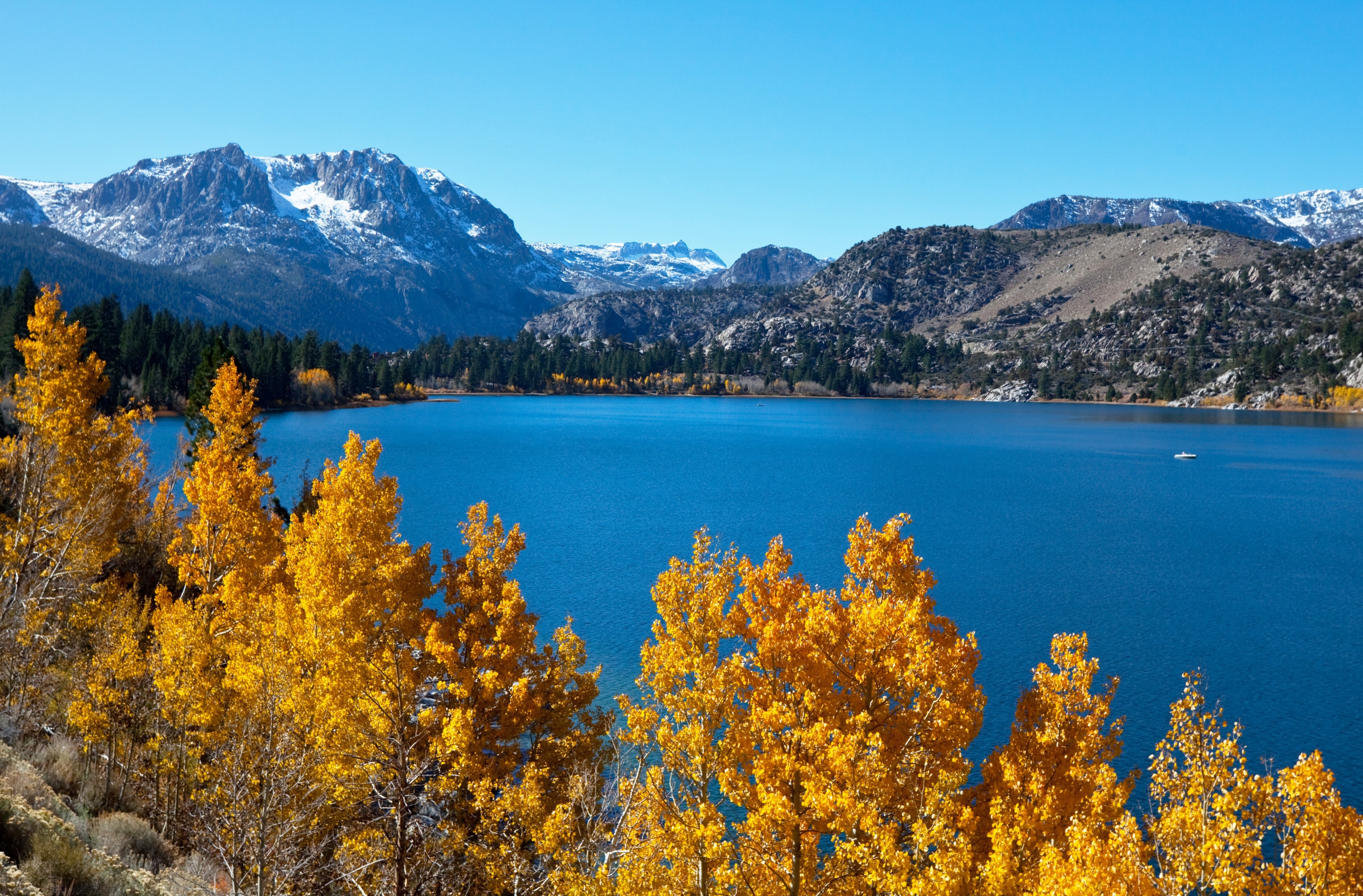 The Eastern Sierra in California is easily one of the most beautiful places to see fall colours in the western US from the aspens, cottonwoods, and willow trees. It's a large area, stretching from the Nevada state line to Lone Pine in the south, and includes the world-famous Yosemite National Park.   
In addition to Eastern Sierra, there are several other beautiful places in the area, including Mammoth Lakes and Bishop. Be sure to visit these, especially if your kids love going on road trips. In addition, explore state parks and hiking trails. It's typically pleasant enough to kayak or canoe on one of the region's many lakes.
Jackson Hole and Grand Teton, Wyoming
Grand Teton National Park teems with tourists in the summer, but it's much more sparsely attended in October, despite the startling array of fall foliage. Grand Teton in Wyoming is home to several easy, short hiking trails, perfect for exposing little kids to nature. There are also dozens of overlooks, scenic points, and the 42-mile scenic drive that's not to be missed.
Most campgrounds close by the middle of the month, but you can find good hotel or rental deals in the area. You may even be able to catch some early-season skiing in the higher elevations if your family is into winter sports.
The Blue Ridge Mountains, Virginia, and North Carolina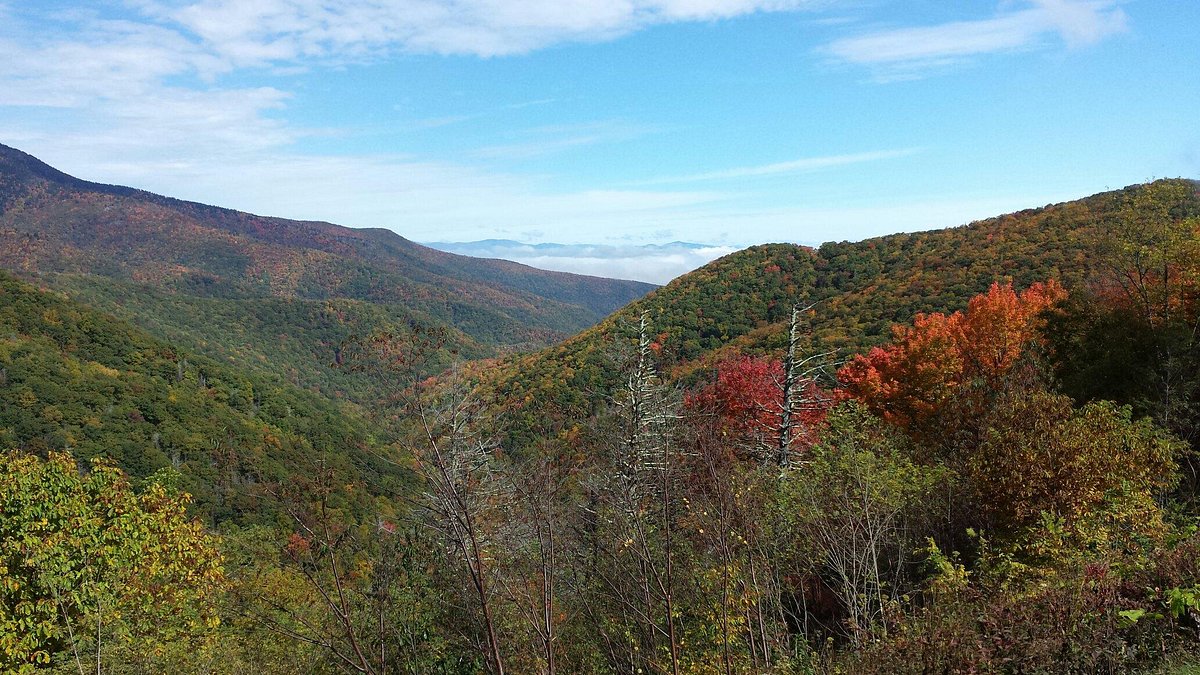 If you drive along the Blue Ridge Parkway through this famous Appalachian range, you'll encounter dozens of towns and small cities to vacation in, including Asheville, North Carolina. Asheville is home to the Biltmore Estate and several award-winning restaurants and breweries. 
This 469-mile road stretches from the entrance of Shenandoah National Park in Virginia to Great Smoky National Park in North Carolina. If you plan properly, you can explore both parks and lots in between. There are 200 breathtaking scenic overlooks along the drive, as well as several national forests, state parks, and more natural beauty to absorb.
Kansas City, Missouri
Kansas City, Missouri may not be the first place that comes to mind when you think of fall foliage, but maybe it should be since the colours here are just as vibrant as in other parts of the country. It's also home to more fountains than any other city in the world besides Rome, so have your camera ready. 
Kansas City is famous for going all-out for fall and Halloween. There are multiple haunted houses, pumpkin patches, and fall festivals.
In addition, only about 20 miles away lies the town of Weston, Missouri, which is also worth checking out in October. They hold an annual AppleFest, and there are orchards where your family can apple-pic. The town center comes alive in the evenings with vendors, food, shops, and live music.
Aspen, Colorado
It was hard to choose just one destination in Colorado to visit for peeping fall foliage. In truth, the entire state bursts into colour, and you could easily visit Denver, Vail, or other scenic cities for fall beauty. But Aspen is especially great since it's in the Rocky Mountains. Visit Maroon Bells State Park to see the aspen trees in vibrant yellow hues.
There are lots of things to do in Aspen in October. You're near Ashcroft Ghost Town for a bit of history, western lore, and spookiness. You can ride the Silver Queen gondola for even more stunning views of the landscape. Of course, Aspen is a trendy city with many locally-owned restaurants, shops, bars, and lots more.
Mount Rainier National Park, Washington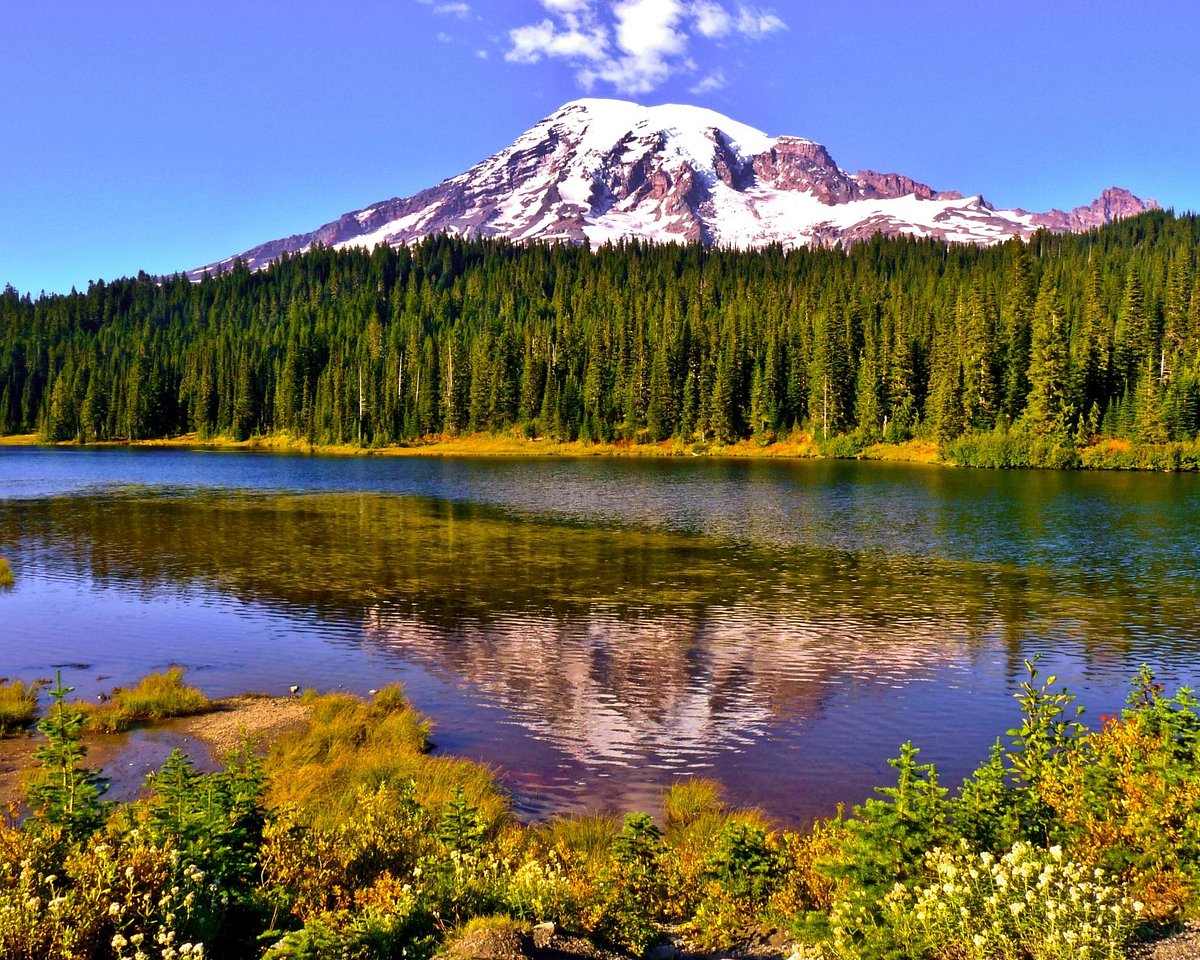 The breathtaking fall colours in Mount Rainier National Park in west-central Washington State don't just come from the trees. They also come from the array of wildflowers and succulents that grow on the ground, adding to the uniqueness of this October destination. 
To avoid the possibility of snow and see the most color, visit the Paradise section of the park in October. Walk the Skyline Trail or Naches Peak Loop to see the eponymous mountain idyllically framed among bright leaves. Finally, the nearby small town of Ashford has many adorable shops and eateries.
Spooky Season Sites
October means Halloween, especially for your kiddos, who may have started to think about their costumes before the Fourth of July. Indulge their fascination with the macabre by visiting these not-too-scary spooky sites.
Salem, Massachusetts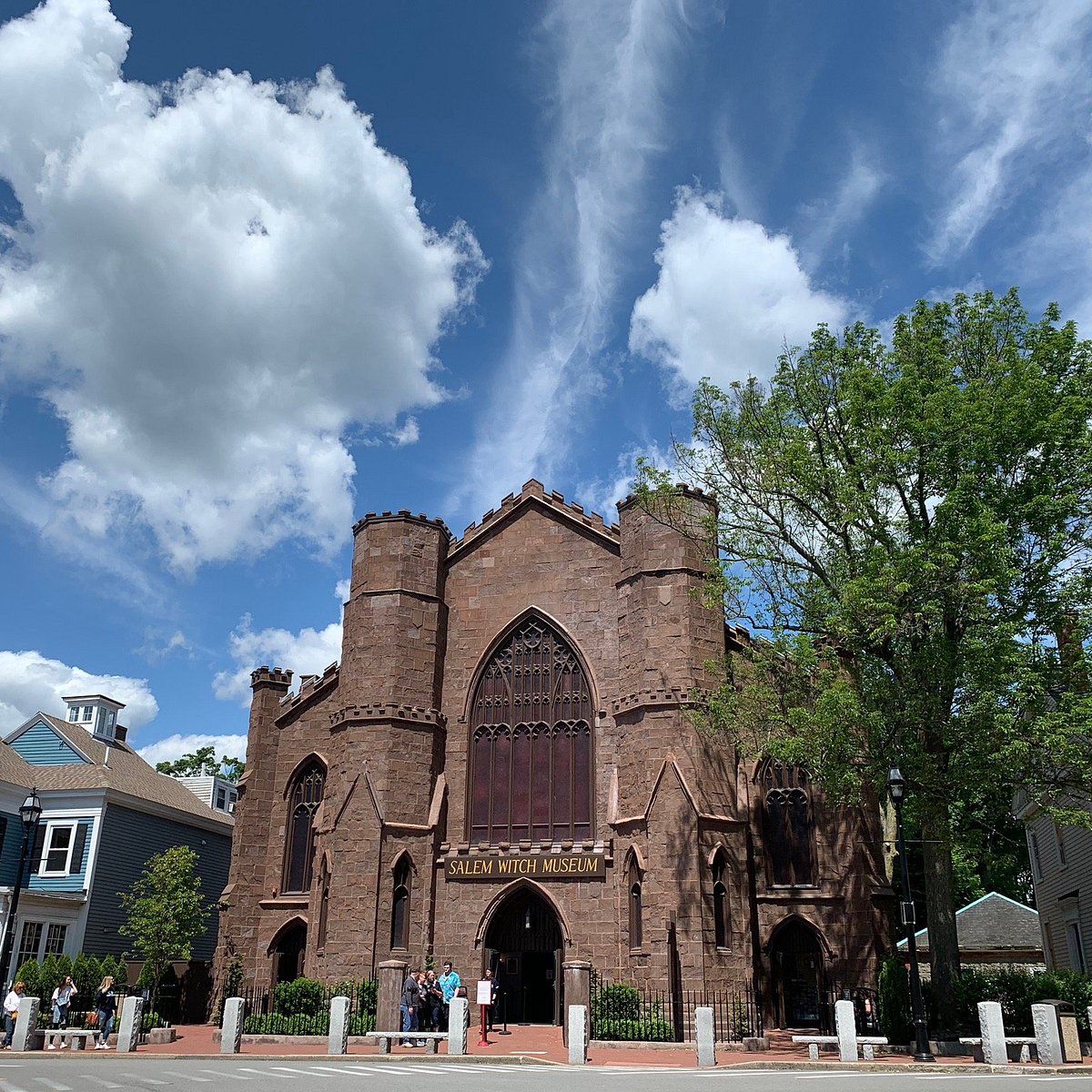 The site of the infamous seventeenth-century Salem Witch Trials, this small city located outside Boston, Massachusetts indulges visitors in its strange history during October, especially with the Haunted Happenings Festival. Be sure to check out the Salem Witch Museum and the Witch House and Burying Point while you're there.
You could easily turn Salem into a day trip from a more extended vacation in Boston (it's easily accessible via public transit), which offers its own array of activities in the fall.
See the Head of the Charles Regatta, visit the Italian section of the North End for the Columbus Day Parade, or see the fall foliage in one of the city's many parks. If you're lucky, the Red Sox will make the playoffs, and you can catch a game among locals at a pub.
Savannah, Georgia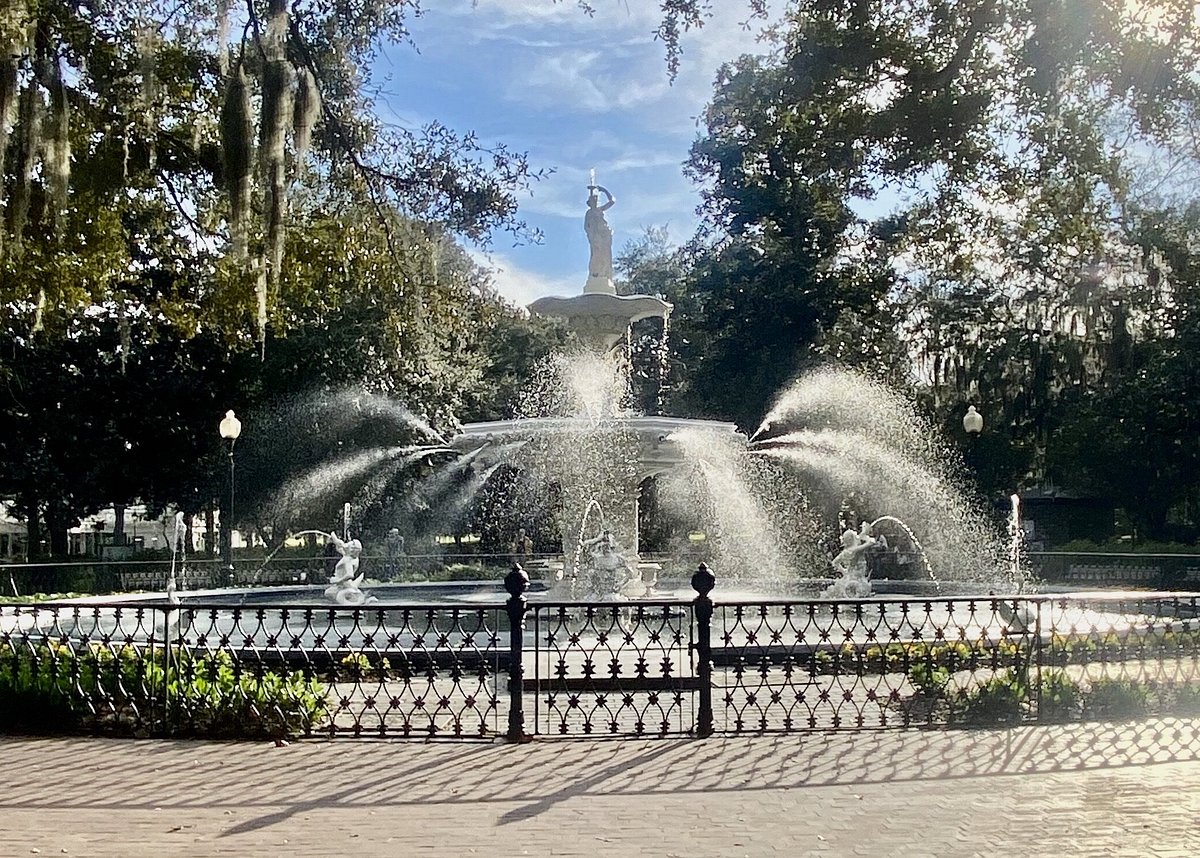 This romantic southern town is supposedly one of the most haunted places in the country, making it ideal for an October getaway. The historic district is home to no less than 22 historic squares and Forsyth Park with the famous Forsyth Fountain.
The city offers several ghost tours, including several that are appropriate for children or held during the day. That way, you can learn some of the haunted histories and have an authentic Halloween experience without nightmares.
In addition to the spooky stuff, October is a great time to be in Savannah because the weather is mild (much more so than the sweltering summers). It can get busy on the weekends with local visitors for the frights, so visit during the week if you want a quieter experience.
Bodie State Historic Park, California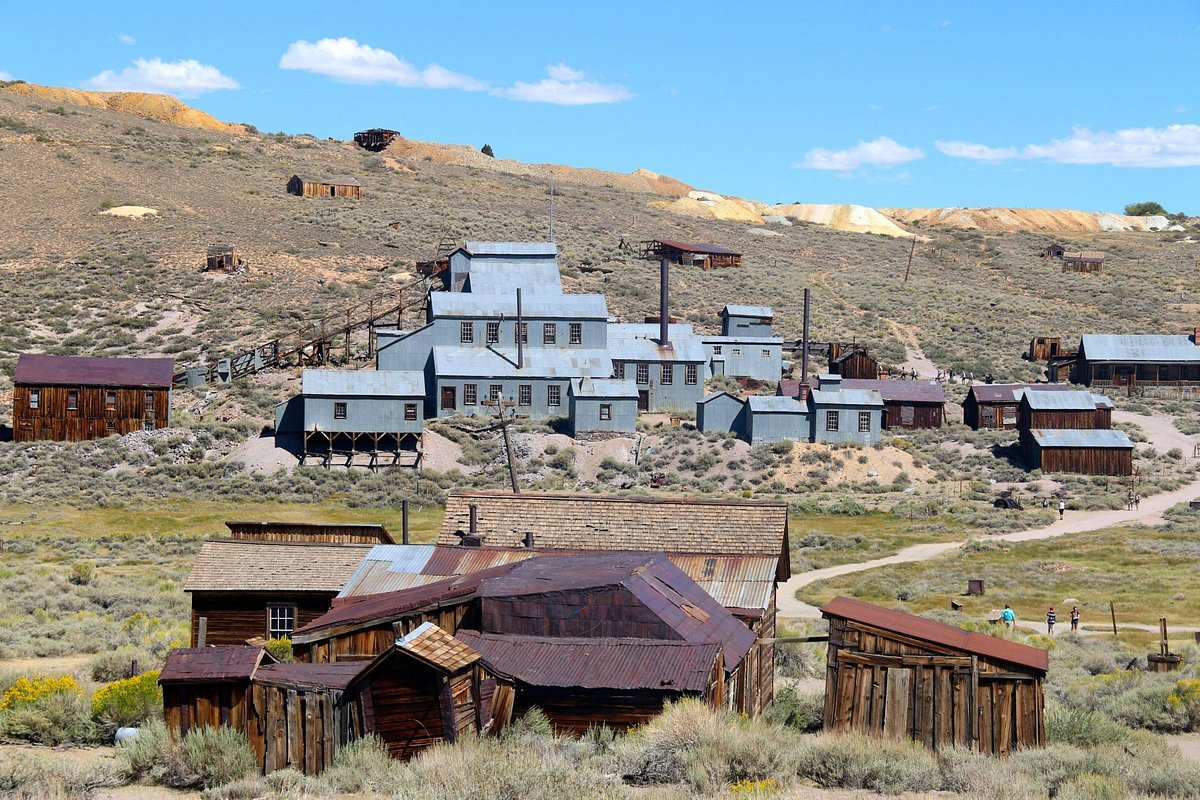 When we say ghost town, we mean it. Bodie State Historic Park is a preserved 19th-century gold-mining village that was once home to 10,000 people. Today, it's completely abandoned, and many of the buildings are nearly precisely as they looked over 100 years ago.
The park offers guided tours every couple of hours, or you can meander on a self-guided tour with your family. It's in a terrific area, only about an hour east of Yosemite, so you can make it a day trip on a longer vacation.
New Orleans, Louisiana
New Orleans, Louisiana is bound to have some intriguing haunted history as one of the oldest and most historic cities in America. But add to that its relationship with the voodoo culture of the Caribbean as well as other cultural influences, and it's spooky all year round.
While in New Orleans, be sure to book a ghost tour appropriate for the ages and temperaments of your kids. There are many from which to choose, including cemetery tours. In addition, indulge in a delicious beignet and explore the French Quarter. Make a trip to the Whitney Plantation for real history.
Families may want to stay in the tamer Garden District rather than in the heart of the French Quarter close to Bourbon Street.
San Antonio, Texas
While La Dia de Los Muertos isn't specifically scary, it is distinctly associated with October (even if the actual holiday is November 1). San Antonio, Texas, is one of the best places in the world to experience this distinctly Mexican holiday (outside of Mexico).
Here, you can visit the ofrendas set up by family members in honour of their loved ones who have passed on. It's both a spiritual experience and a celebration of life more than a mourning of death.
The weather in San Antonio is beautiful in October, with much cooler temperatures than in the summertime. Be sure to stroll along the famous Riverwalk for the authentic San Antonio experience. In addition, the San Antonio Zoo is one of the best in the country.
International October Destinations
If you're hoping to travel far and wide, check out these more far-flung places for October's globe-trotting families.
Provence, France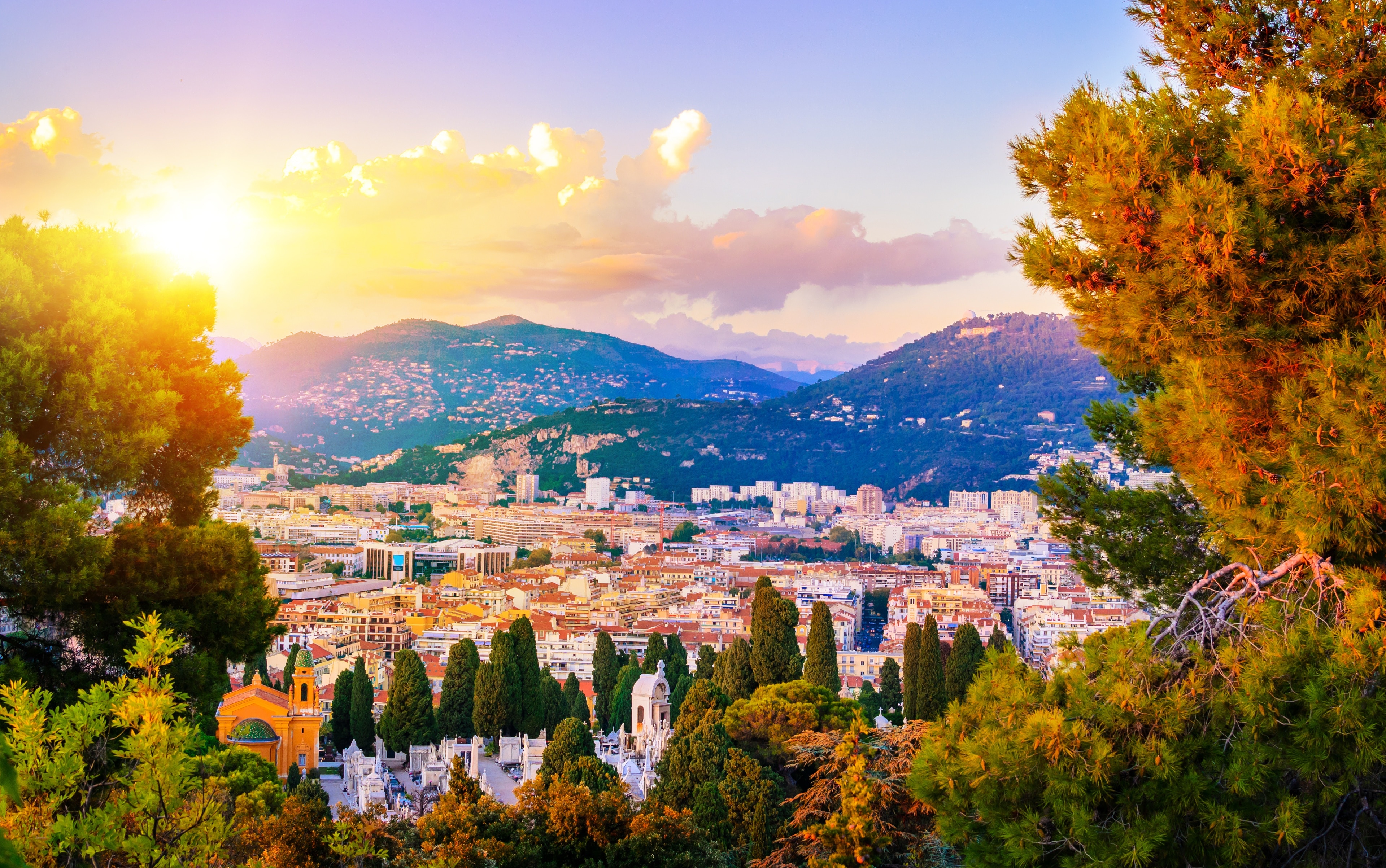 Summer is undoubtedly the most popular time to visit Provence, but that's part of what makes it so wonderful in October. The weather is still pleasant, and you can still enjoy open-air markets and everything else that makes Provence so delightful, but without the crowds.
Locals in the region go all-out to celebrate the harvest. Along with the end of another year's tourist season, there's a much more relaxed, slow-paced feel as residents look ahead to the holidays. Nature seems to reflect this, with morning mists on the hills slowly giving way to warm afternoon sunshine.
Revelstoke, British Columbia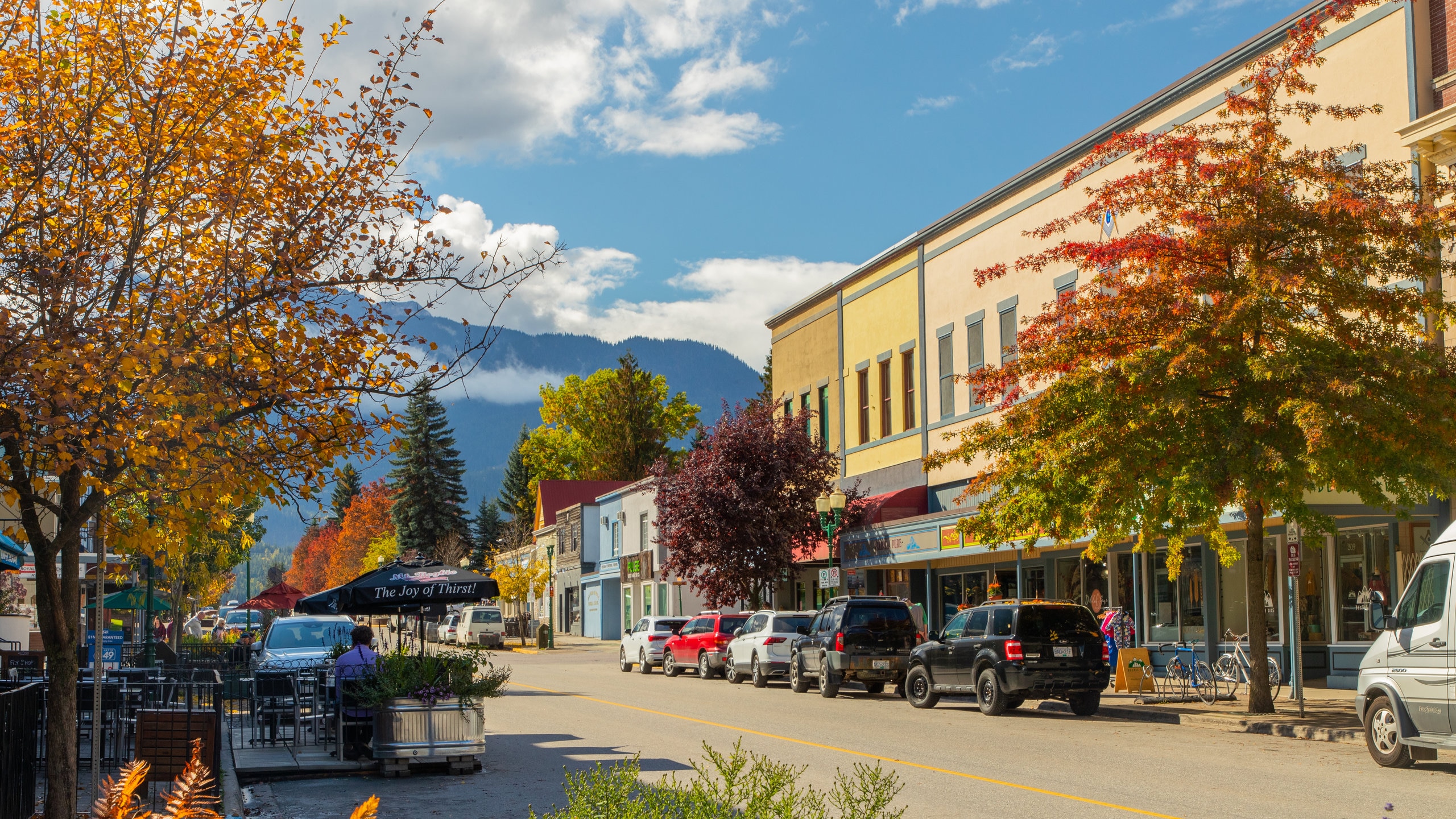 If your family loves to ski, get a jump on the winter sports season by visiting our neighbors to the north. Thanks to high-elevation peaks, Revelstoke often has snow by mid or late October and is ready to welcome enthusiasts.
Also, take a hike with breathtaking views through Mount Revelstoke National Park, and don't miss the opportunity to see glaciers. In addition, bathe in the hot springs, take a gondola ride, and visit the Enchanted Forest if you have little ones. There are also dozens of local shops, restaurants, breweries, and more in the downtown area to explore in the evenings.
The Galapagos Islands
Visiting the Galapagos is a bucket-list item for so many of us. It's one of the most pristine places on earth, and the weather is still perfect in October without all the summer tourists. October also sees the least rain for this chain of islands off the coast of Ecuador, and the sea is warm enough for swimming.
The terrific weather is ideal since you'll want to be outdoors the entire trip. The Galapagos is home to some of the most interesting wildlife on the planet, in addition to stunning landscapes and flora. You can also tour sustainable agriculture and support local businesses.
Other October Travel Ideas
There are so many other places that are spectacular October destinations, whether for the weather, special events, reduced crowds, or other factors. Let's explore some more before you decide on your clan's destination.
Arches National Park, Utah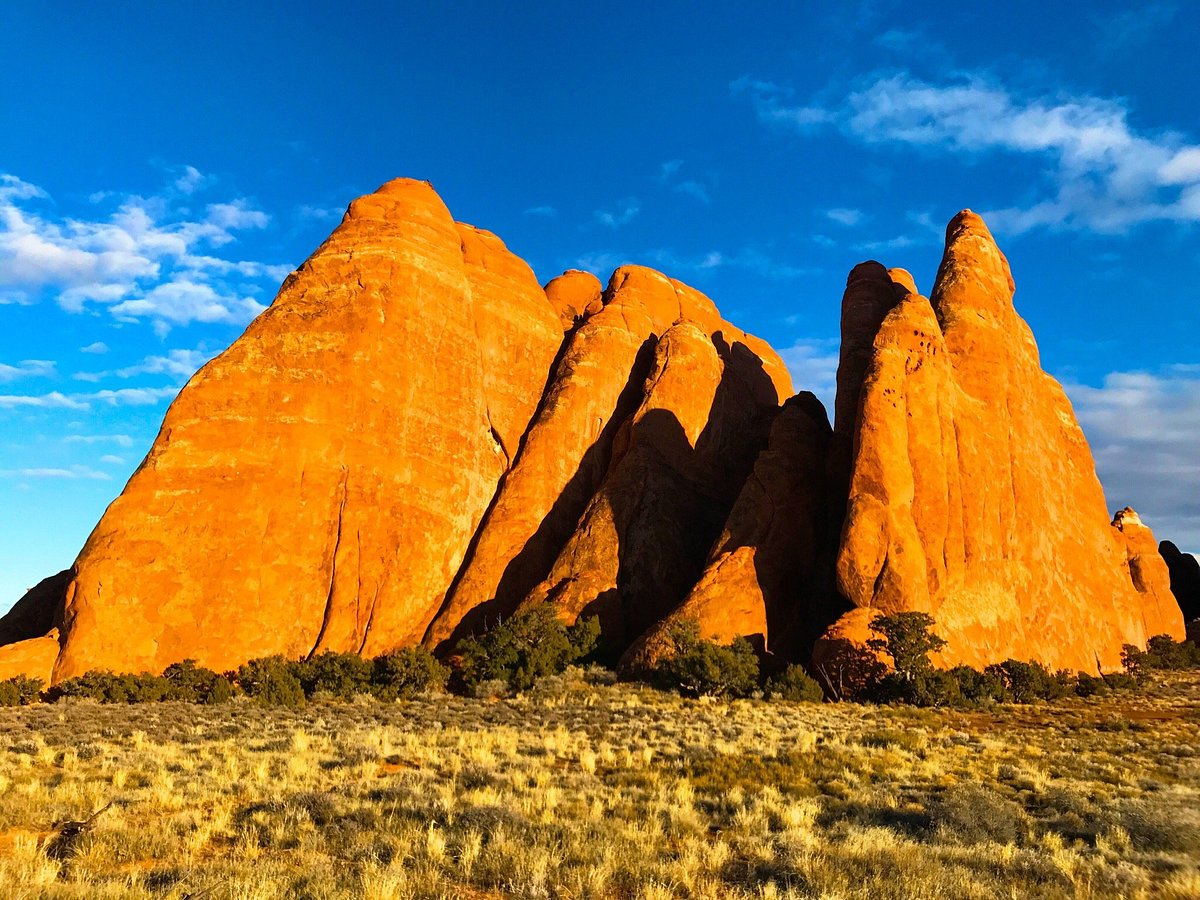 Summers are both blazing hot and very crowded, so fall can be a terrific alternative for a visit to Arches National Park in Utah. You won't stand in line under the relentless sun waiting to take pictures after other visitors in October.
Unsurprisingly, Arches is home to the world's highest concentration of natural arches, and there are dozens of hikes inside its borders. One of the most famous is to Delicate Arch to watch the sunset.
Arches isn't easy to get to; it's more than 200 miles from the closest major airport. However, the trip is well worth it. Consider tacking on a few days in Denver, Las Vegas, or Saly Lake City to make it a little less tiring.
Oahu, Hawaii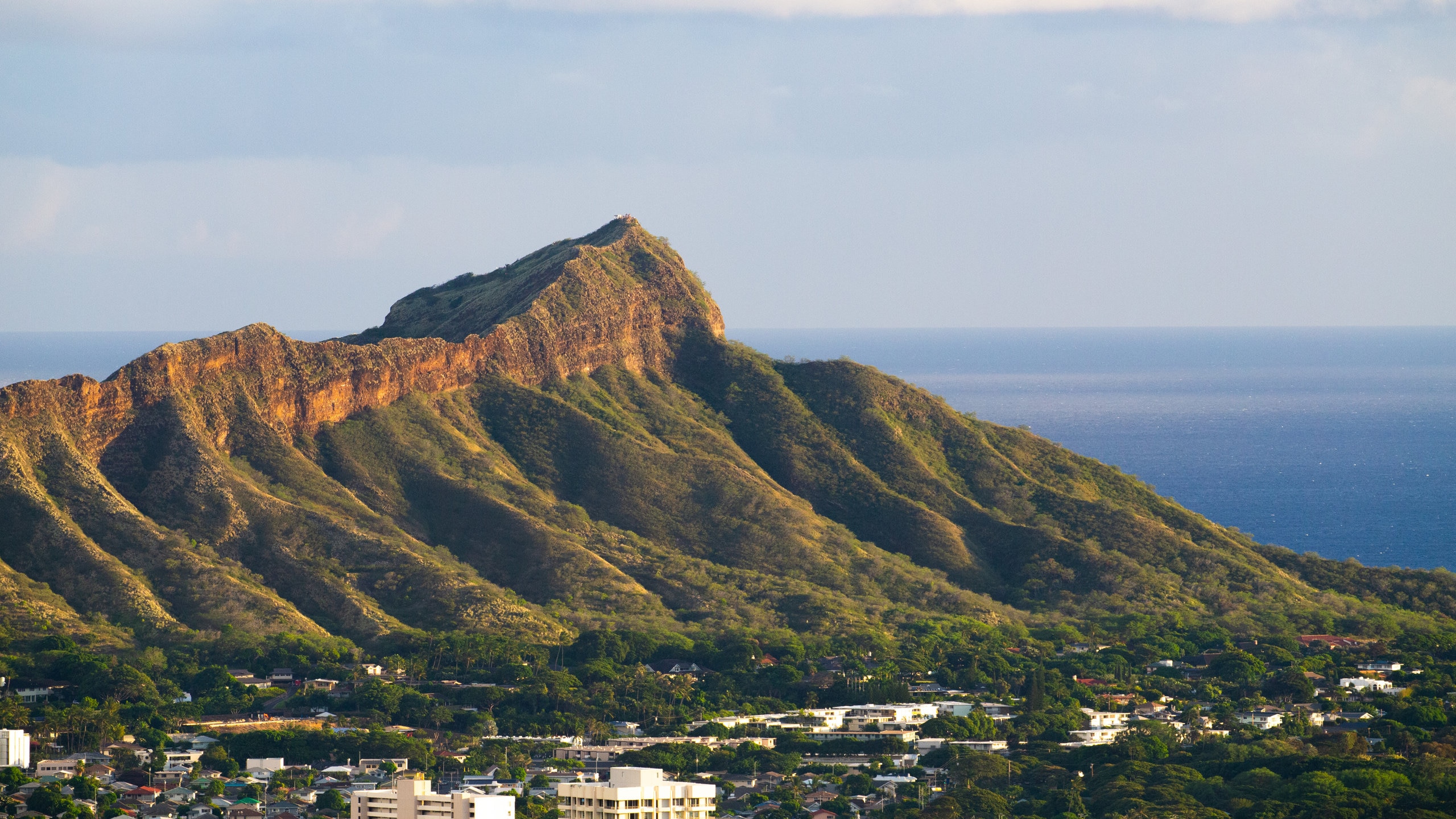 There's never a wrong time to visit Hawaii, but once again, the lull in tourism pays off: beaches are less packed, hotels are less expensive, flights aren't over-booked, and the locals have a more relaxed vibe. 
October is also the Annual Hawaii Food and Wine Festival, which takes place across the state–including in Oahu–throughout the month. It honors traditional Hawaiian cuisine, fresh Hawaiian ingredients, and innovative Hawaiian chefs.
If your family likes to be active, October in Oahu is especially great. It's peak surfing season and the best time of year to learn or hone your skills. Look into other islands and Hawaiian destinations, as a lot is happening; for example, October is Pride Month in Honolulu.
New York City, New York
There's always something going on in the Big Apple, so there's never a bad time to visit, but autumn in New York is especially magical. For one thing, Central Park, Liberty Island, and the rest of the city's greenspaces explode in fall colours. 
There are also numerous festivals and events throughout the month to honor the harvest, Halloween, and more. Some are things you'll only see in New York, like the Tompkins Square Halloween Dog Parade. Of course, don't forget the classic New York must-sees, like Times Square and Broadway.
If you want another quintessentially October experience, hop the commuter rail about an hour north to Sleepy Hollow and Irvington, home to Washington Irving's estate. As you might imagine, both are steeped in lore and go all out to celebrate the spooky season.
San Diego, California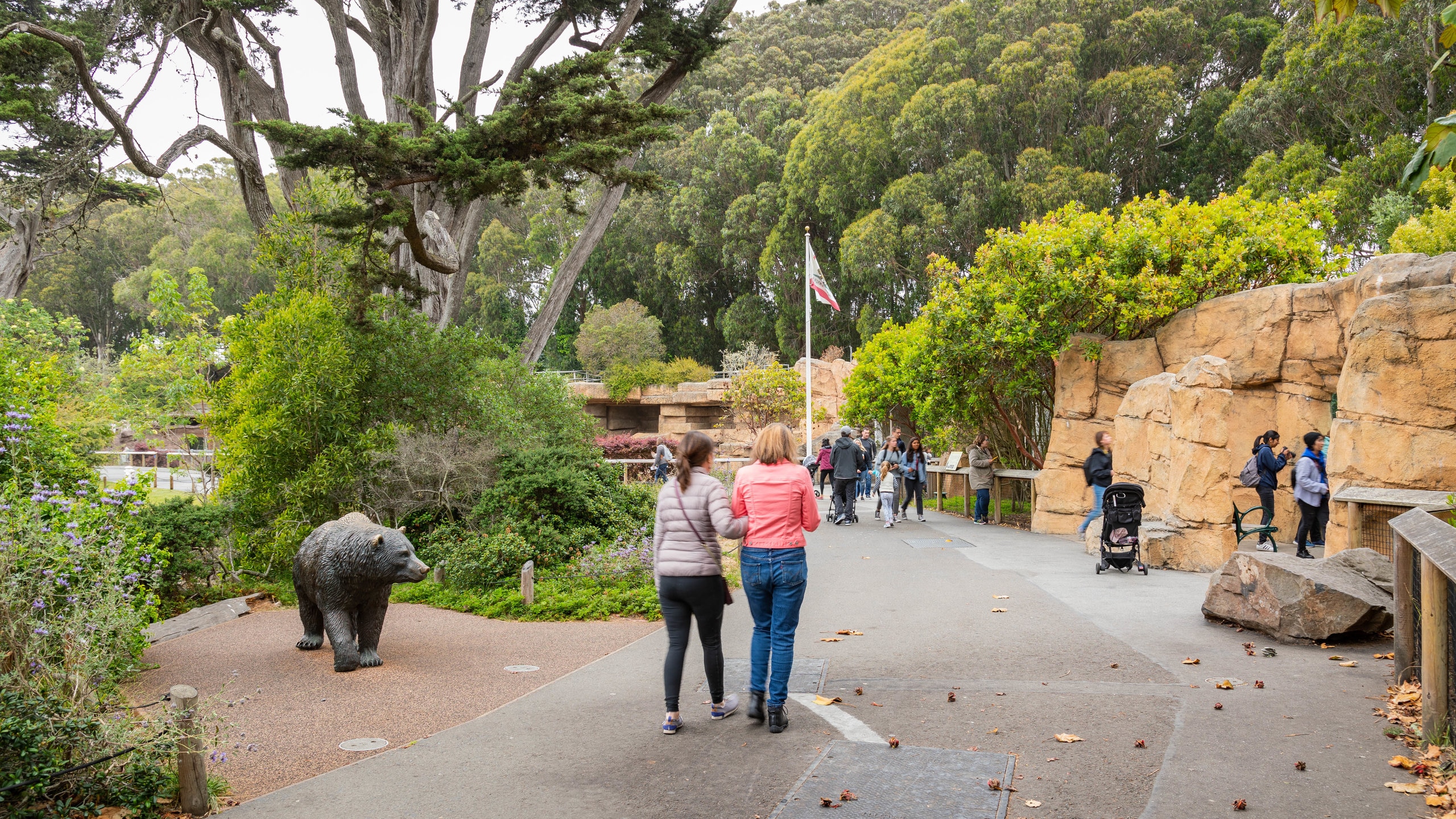 San Diego has one of the nicest climates in the entire country, and it's beautiful almost all year round. October is an especially great time to visit because of the low crowds for some of the city's most popular attractions.
For families, the San Diego Zoo is a must-see. There's also Legoland, the Fleet Science Center, and the Living Coast Discovery Center. Plan to spend a day on the beach since the water in October isn't too cold. You're also just a few short hours' drive from Disneyland and Disney's California Adventure, which also tend to be less crowded in October, especially during the week.
Washington, D.C.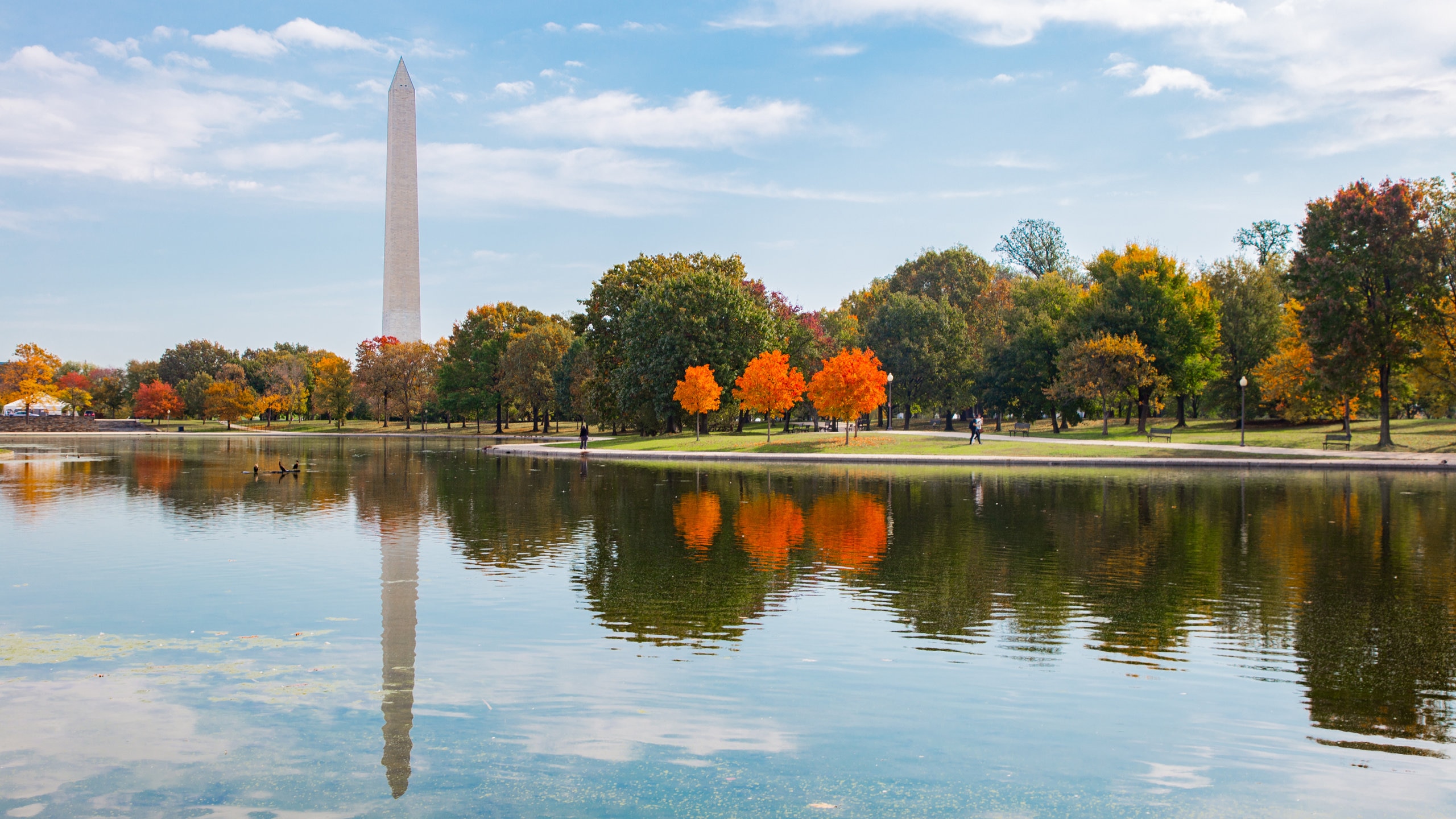 Many people associate visits to DC with the spring, when school groups descend in droves on the nation's capital. But fall is a wonderful time to visit as well. DC is a very green city, so you'll see some gorgeous colors, especially if you venture into nearby Maryland or Virginia. You'll also miss the intense heat and humidity of summer.
With fewer tourists, all the top spots are less crowded, from the monuments to the museums to the restaurants. Moreover, fall in DC has an entirely different vibe than spring and summer. The city's many prestigious colleges have just started back up, Congress is in session, and the town is buzzing with activity.
Ann Arbor, Michigan
We could easily have put Ann Arbor, Michigan up with the other places to see fall foliage because it's also stunning. One of the best places to experience it is Bird Hills Nature Area, the city's largest park with numerous hiking trails. Or, make the drive over to nearby Lake Erie and explore along its banks.
If you can snag reasonably priced tickets, try to catch a University of Michigan football game. It's an authentic college gameday experience, especially if they play long-time rivals Ohio State University.
Ann Arbor is an adorable town with lots of local restaurants, coffee shops, bookstores, and more. The large college campus is very active in October, and the student body gives the city an eclectic, young vibe.
Austin, Texas
Like most of the Lone Star State, Austin is often unbearably hot in the summer, so the fall is a terrific time to visit if you want to spend time outdoors. There is so much to do in nature in Austin as well.
Even lifelong locals haven't hiked all the trails in and around this capital city. There are also kayaking and water sports on Lady Bird Lake, waterfalls at McKinney Falls State Park, and much more.
Austin is famous for its fantastic food scene, live music venues, and family-friendly, laid-back atmosphere. It's also a hub for craft brewing if mom and dad are into that.
Orlando, Florida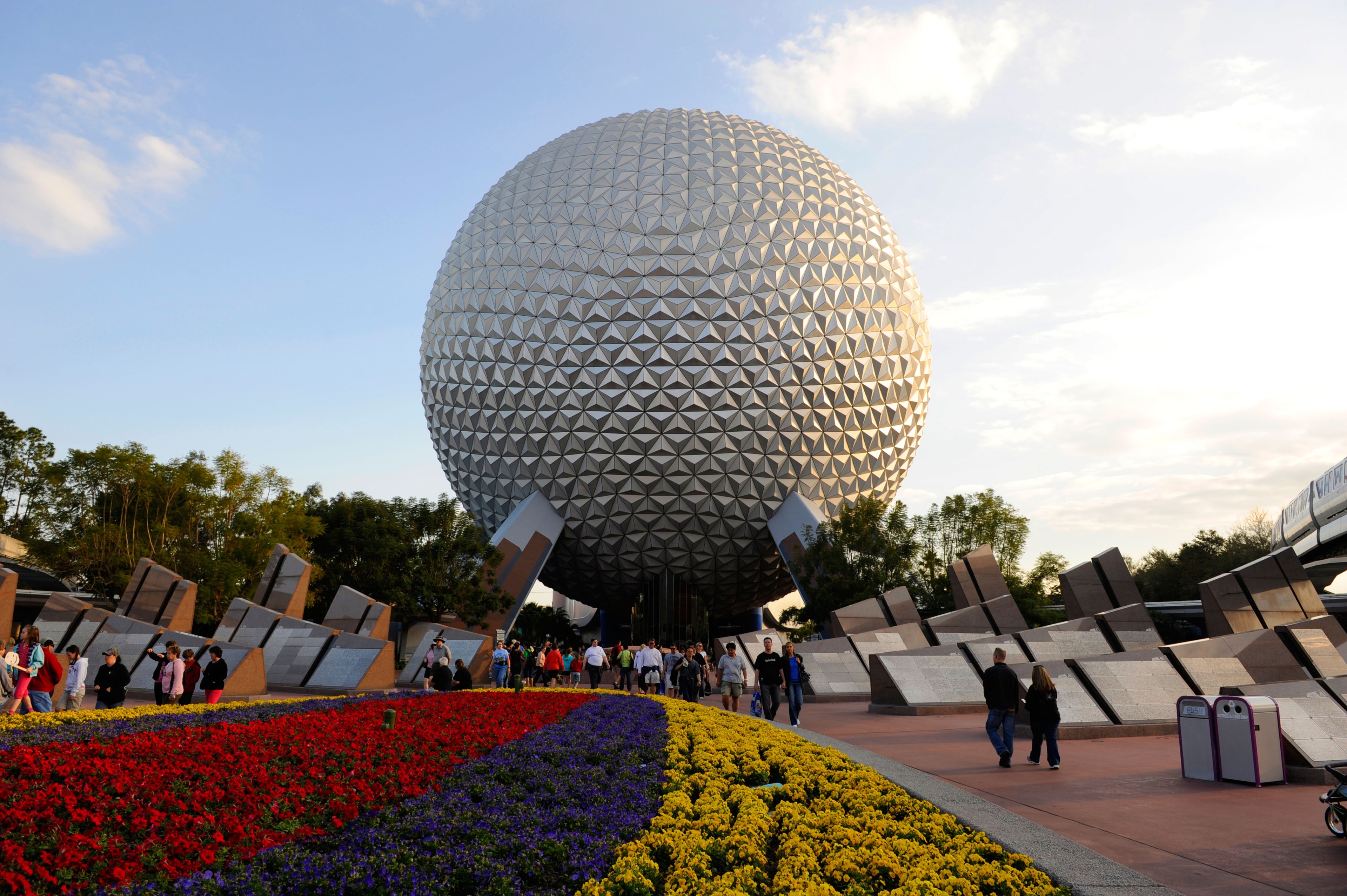 The theme park capital of the world is indeed busy year-round, but in October, there's somewhat of a lull in the crowds, making it an ideal time to visit. And even though it's the tail end of hurricane season, the weather tends to be much more temperate than summer's oppressive heat and humidity.
Even though the crowds are smaller, there's still no shortage of things to do in the theme parks. EPCOT in Walt Disney World holds its International Food and Wine Festival into November every year. You can also attend Mickey's Not-So-Scary Halloween Party at the Magic Kingdom.
Over at Universal Studios, Halloween Horror Nights turn the park into a living nightmare after dark for real thrill-seeking families. Orlando, Florida is also a large city onto itself with its own array of events, festivals, and attractions for families.
Sonoma, California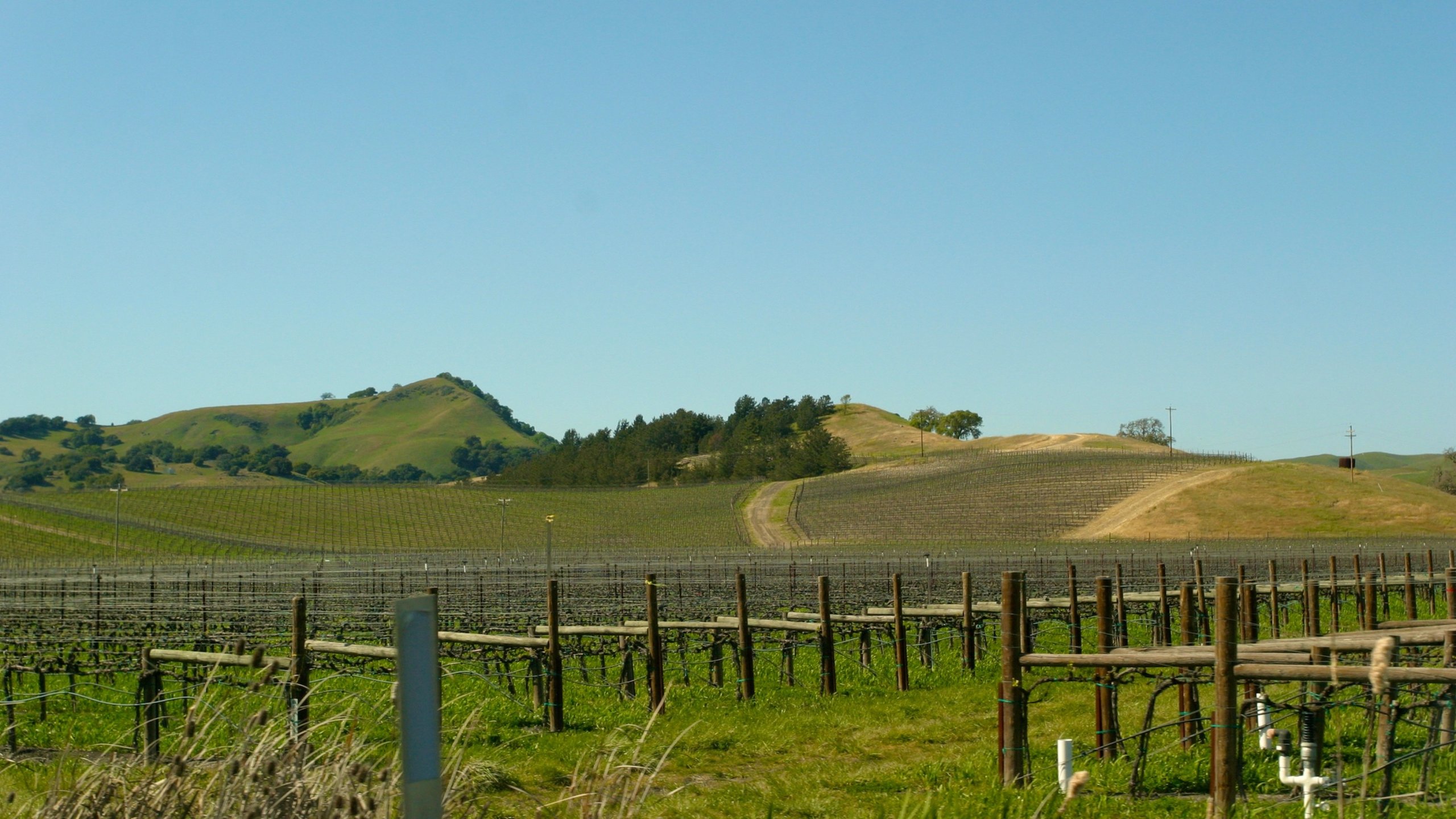 California's wine country indeed has more to offer adults than children, but that doesn't mean there aren't a plethora of happenings in October that makes it fun for the entire family. Be sure to plan your trip around the Sonoma County Harvest Fair, where members of your whole family (kids included) can participate in stomping grapes.
In addition, Sonoma is home to great attractions for kids and families. For one thing, many wineries have large outdoor spaces and even playgrounds for kids. There's also a children's museum, safari zoo, ziplining, and the Armstrong Redwoods State Nature Reserve.
Albuquerque, New Mexico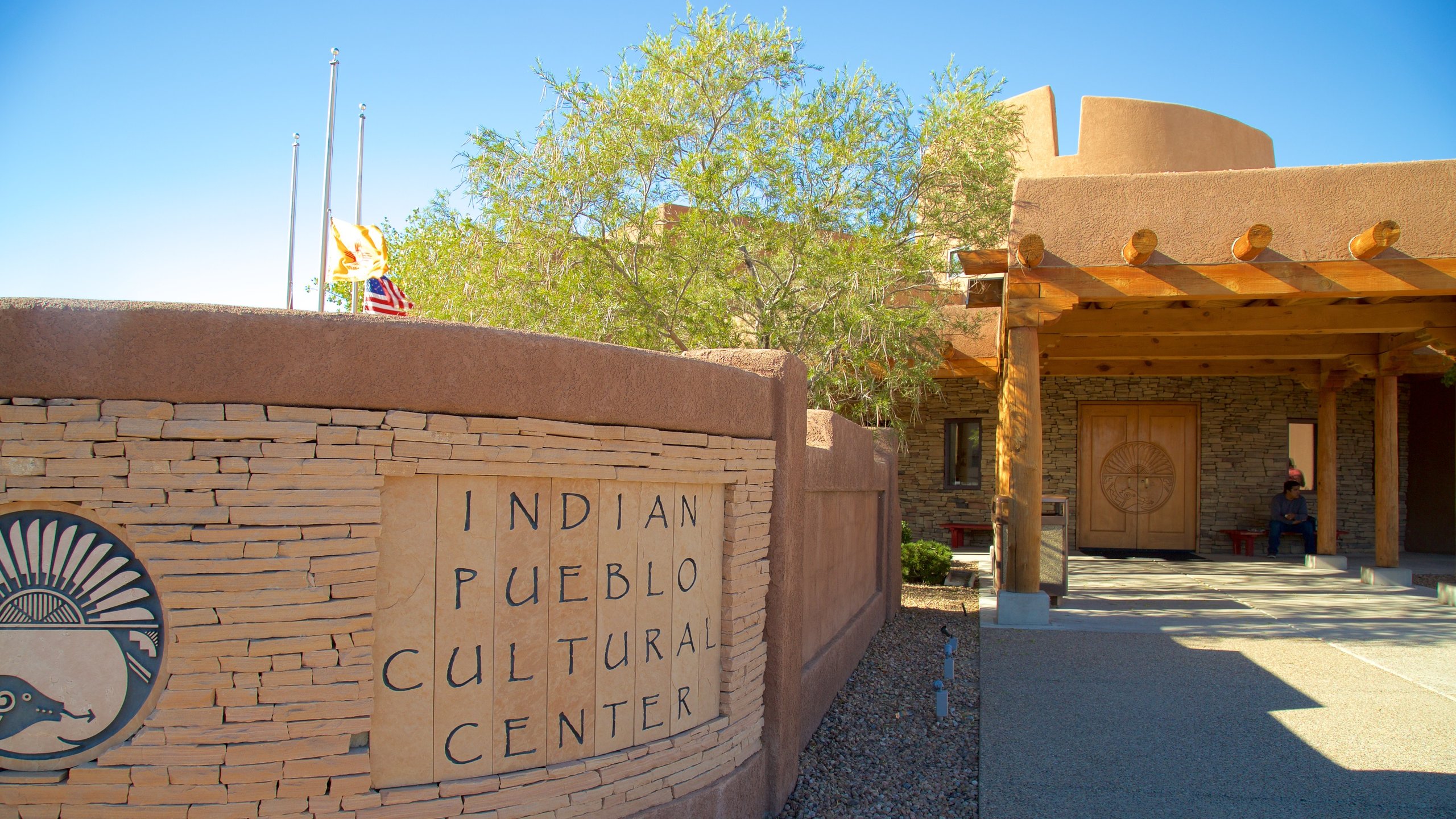 We included Albuquerque mainly because of the nine-day International Albuquerque Balloon Fiesta that takes place every October. In addition to the astounding array of colorful balloon designs that decorate the sky, the city comes alive for this hot air balloon festival.
There are other things to do in Albuquerque with kids, as well. There are several museums and natural sites, including the Indian Pueblo Cultural Center and Petroglyph National Monument, to occupy your family for days.
October Vacation Planning Tips and Tricks
Once you've chosen your destination, it's time to begin planning! But that can be daunting even if you know when and where you want to go. Here are a few helpful tips and tricks to get you started.
Booking Flights
One of the most common questions we get is how far in advance you need to book flights for travel and when to book to get the best deals. For international flights, travel experts usually recommend booking as far in advance as possible.
There's more debate when it comes to domestic air travel. However, most deals appear one to three months before your travel date. Start paying especially close attention 90-120 days before your departure.
Choosing Where To Stay
With the growing popularity of home rentals, glamping sites, and other unique accommodations, you aren't limited to hotels and motels. But the options can also be overwhelming. Decide first on your top priorities for where to stay.
Start with location, and then determine the next most important factor. Perhaps you want your accommodations to have a lot of amenities, like local transportation, restaurants, and a fun pool. Or you might want to stay somewhere you can prepare meals and have space to spread out.
Build Flexibility Into Your Itinerary
Having a plan is crucial, but it's also essential to add some flexibility to it. Choose your top must-do activities, schedule them first, and then build around them. Especially if you have little kids, try not to plan more than one big event daily.
Then, keep a list handy of the secondary things you might want to do. Include indoor and outdoor activities, plans to get "the sillies" out, and more relaxing things to do. You'll find that you get to see most of what you want without nearly as much stress.
Enjoy Your Fall Getaway With the People You Love
October is a perfect time of the year to travel. The crowds are smaller in most popular tourist destinations worldwide. The weather is more temperate, especially in places that tend to get very hot in the summer. Mother Nature also puts on a breathtaking show of color and light in some of the country's most beautiful places.
Whether your family is seeking thrills, outdoor adventures, or great deals, the most important aspect is that your vacation works for you. All of the places mentioned above are great to visit, so take your pick for a memorable vacation with your loved ones.
More about our TFVG Author