As adults, we come to a new area with a list of places to see and activities to do that we find interesting. However, when traveling with our families, our ideas aren't always what they have in mind or want to do. This fact is especially true when it comes to toddlers.
While seeing Big Ben and countless museums may be your definition of a fun time, our toddlers likely won't feel the same. Therefore, it's essential to carve out some sightseeing activities for them to enjoy during your travels.
London is a captivating city that has a lot to offer no matter your age. Toddlers are no exception; the city provides many entertainment opportunities for them to explore while on vacation in "The Big Smoke," as locals often refer to it.
To help parents best plan their time in the city, we have cultivated a list of the best things to do in London with toddlers. There are options below that will cater to a variety of interests and will keep your littlest traveler happy during their trip.
Sea Life London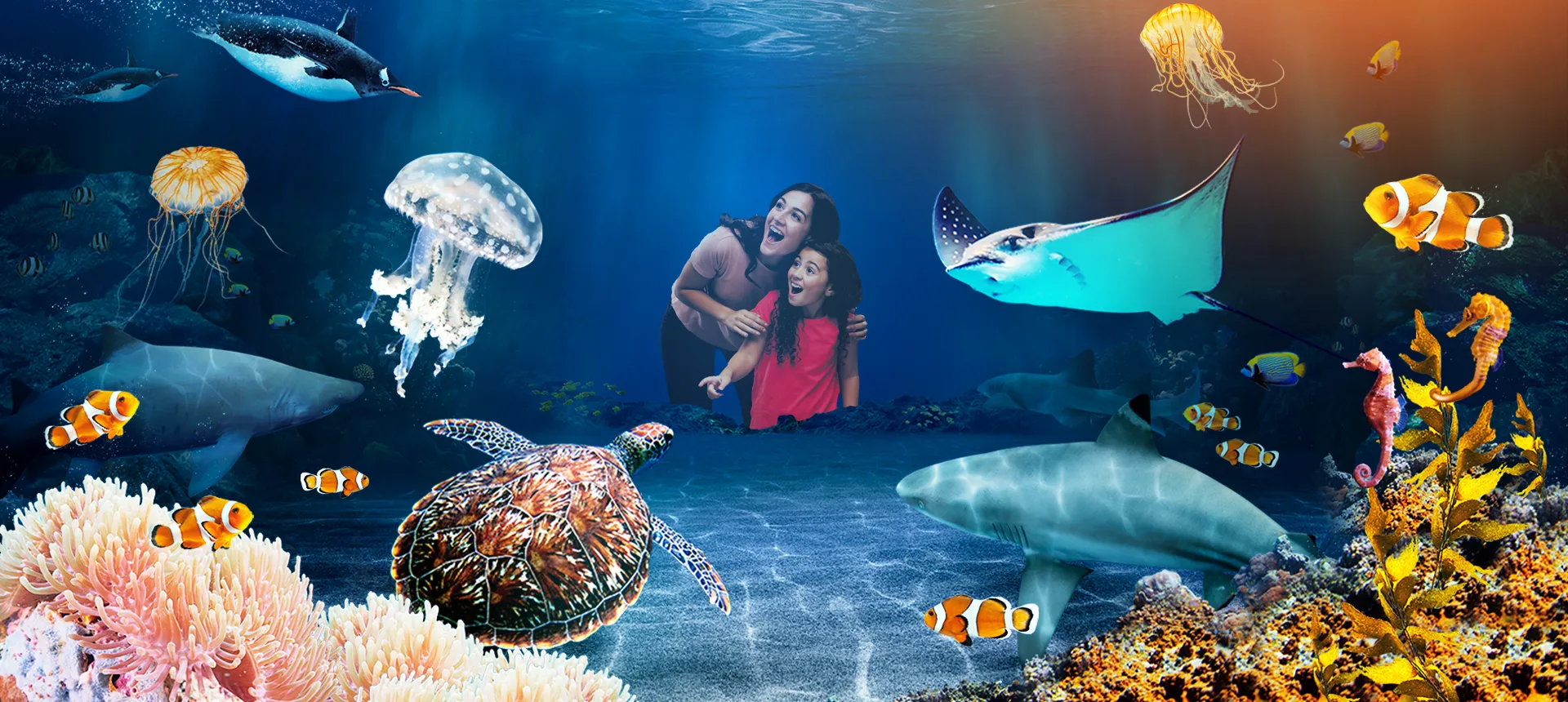 This aquarium gives children an eye-level experience with fish and sea life of all kinds. Between penguins, sharks, and even a rainforest region, your toddlers will be entranced with all there is to see. Another perk to Sea Life London is that it is free for children under three!
The aquarium is a highly popular destination. Therefore, you will want to buy your tickets ahead of time to guarantee a slot. Once there, you will likely want to allocate several hours to view all the exhibits. There is no cafeteria on-site, so plan accordingly for meals and snacks.
Booking your tickets online will save you 10% on your admission. You can also add VIP experiences to your aquarium visit, such as going behind the scenes or snorkeling with sharks!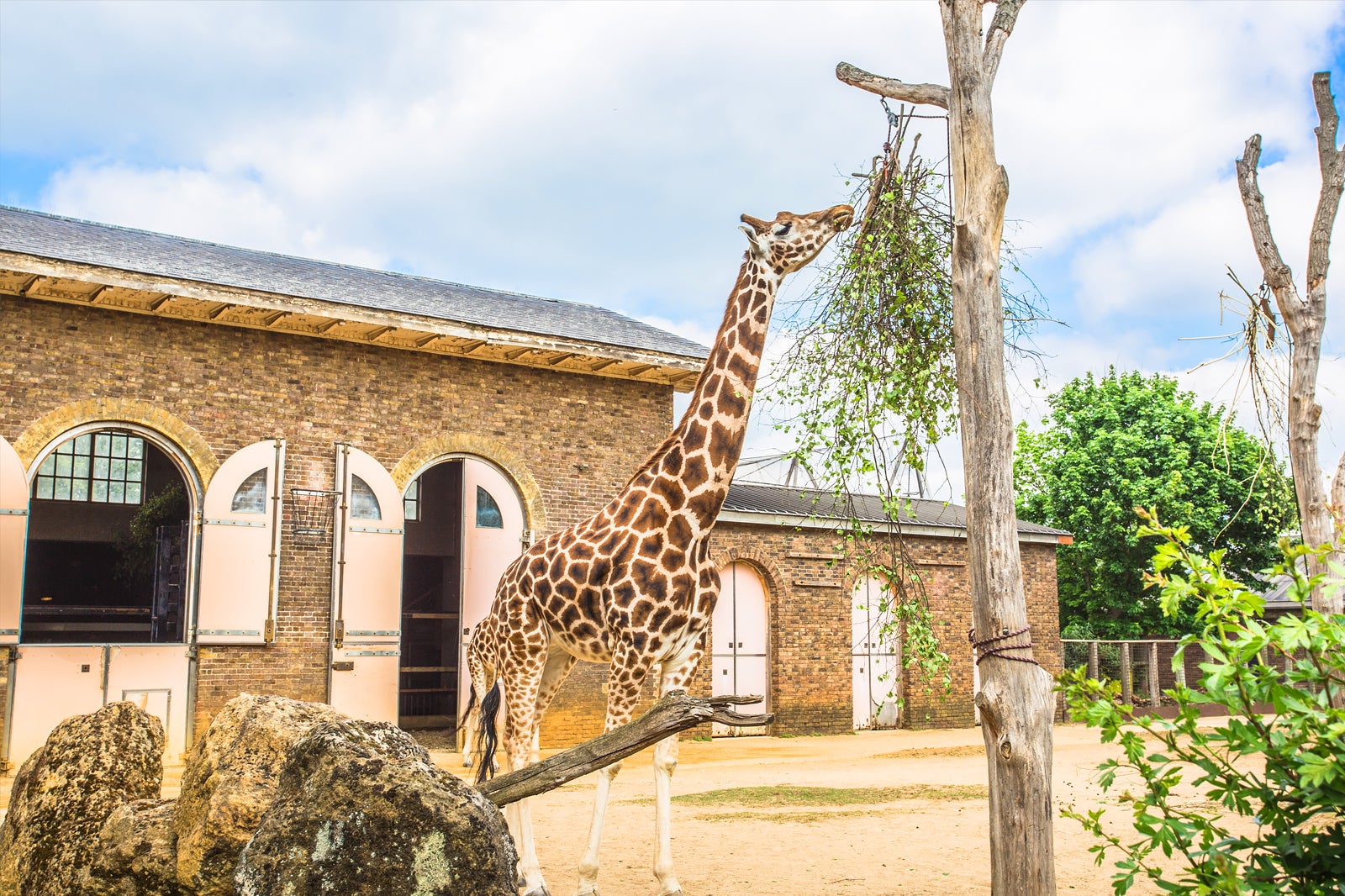 No matter where you travel, there's always a zoo in reach! What do toddlers love more than seeing new and exciting animals while burning off energy outside? The ZSL London Zoo has plenty of animals for your little one to take in, and you will enjoy the experience just as much!
Before heading out for a day at the zoo, take the time to check out one of the maps they provide on their website. Getting yourself oriented to where everything is will help you plan out your time to see the animals you are most excited about viewing. ZSL London Zoo even outlines three different paths for you to use that help you get a fulfilling experience no matter how much time you have available.
The zoo has several restaurants and a gift shop on-site, so you can take a break to get some lunch and do some shopping before exploring some more. You will also find changing spaces for diaper breaks, quiet rooms, and charging stations for you to use during your time at the zoo. While admission to the zoo can be costly for a family, the amount of exhibits and amenities there are to enjoy makes the price more bearable.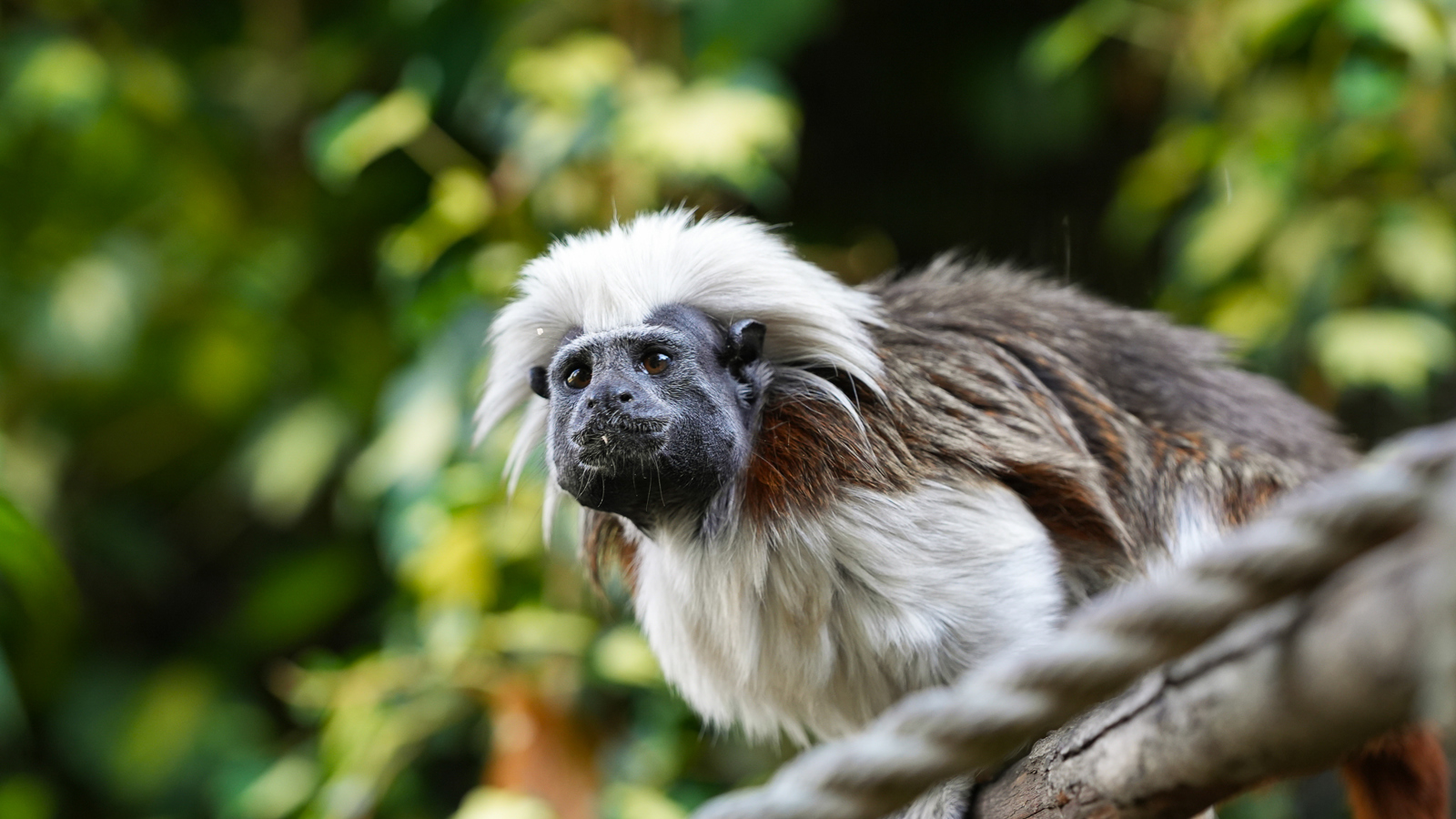 If you'd rather take in a smaller, more intimate environment, the Battersea Park Children's Zoo is the perfect place. Much smaller than the ZSL London Zoo, you'll still find an assortment of animals. During your visit, you will encounter otters, wallabies, meerkats, lemurs, miniature ponies, hedgehogs, and many more.
On the website, you can find the feeding times for the different animals, and if you time your visit right, you can experience how the caretakers feed them. If you need a break from animal viewing, you can grab lunch at The Lemon Tree Cafe and have some playtime at the Adventure Playground.
One of the things that parents love most about the Battersea Park Children's Zoo is the fact that they have a baby changing room, as well as a heated family room for feeding. End your time at the zoo with a walk around the gift shop to select the perfect souvenir to capture the day's memories.
When you think of the bustling city of London, you don't typically equate that environment with farms. But right on the outskirts, you will find Deen City Farm, which offers families the opportunity to come in and learn about the inner workings of a farm and how their food gets to them.
Families can come and see up to 150 animals on the five-acre farm. Between the standard cows, chickens, and pigs and the other animals like farm cats, owls, sheep, and even ferrets, your toddler will get an up-close and personal view of many different types. Staff members will talk about how to care for the animals, as well as what special needs they have.
The Deen City Farm, which is one of the oldest in the London area, has a restaurant on site. The Brioche Farmhouse Cafe offers breakfast, brunch, and lunch and also has a dedicated children's menu as well as smoothies, freshly baked pastries, and dairy-free options.
The concept of a dance club for toddlers and children sounds a bit funny but is actually quite genius. Who loves to dance more than little kids? Baby Loves Disco is an organization in London that provides family dance parties at different venues throughout the city.
When families arrive, fun and upbeat music is played, and families can laugh and dance their hearts out. At times, there will even be parent and child dance-offs, so come prepared with your best moves!
While you will need to check out what events are coming up prior to your arrival, the organization has operated at local festivals and standing events at local halls and venues. The dance party is aimed at children 0-9 years, and the organizers recommend having non-walkers in a sling to keep them safe during dancing.
Tickets are required for all adults and walking children, and the prices will vary depending on which event you attend. Strollers are not allowed in the dance area, but there is storage space at each event for the safe keeping of your buggy.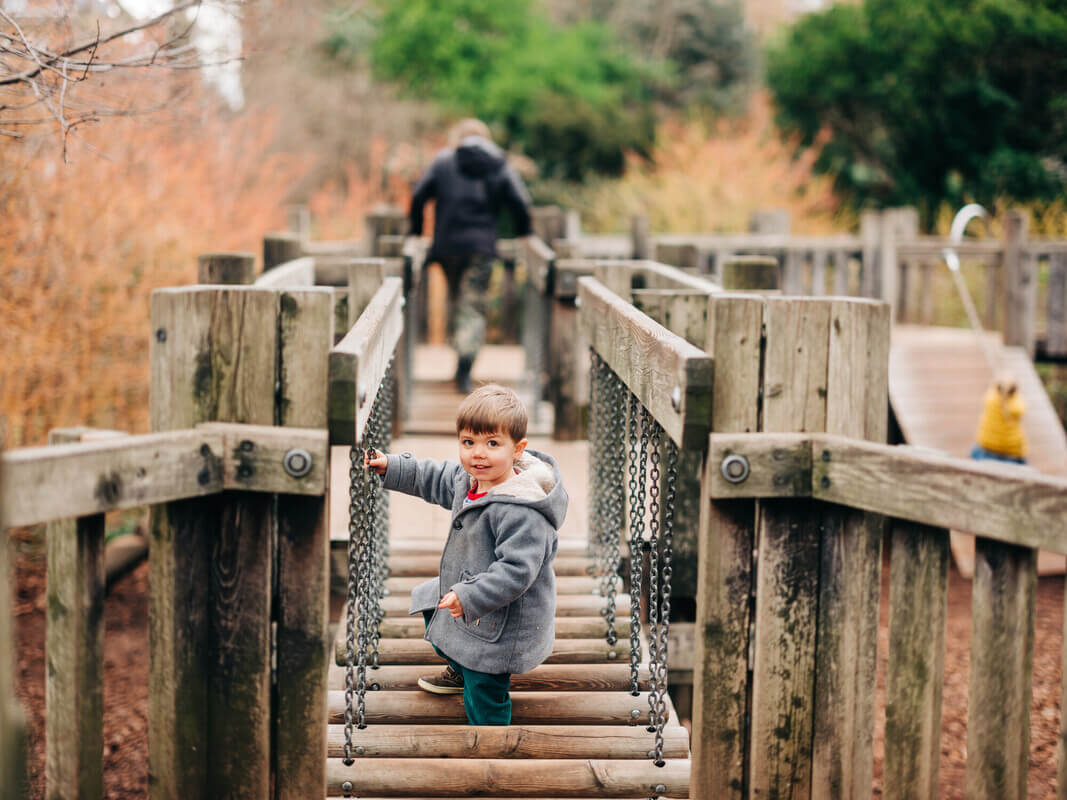 Located near her Kensington Palace home is the Diana Memorial Playground, created in honor of Princess Diana. The park's goal is to be a place where children of all abilities can come and play together without issue, and the park has worked diligently to make that a reality.
The Diana Memorial Playground is highly popular, with over 1,000,000 visitors each year, and there can often be a wait to get in. Unlike other parks where you come and go as you please, the Diana Memorial Playground has a maximum amount of guests they allow at a time. If you arrive when they are at capacity, you will have to wait in line until space is available.
The playground is staffed at all times, and an adult must supervise children under the age of 12 for the duration of their stay. A cafeteria on-site serves hot food, and you can also find bathrooms and changing facilities throughout the park. If you'd rather bring your own food, you can eat at the many picnic tables provided. However, park staff advises no glass bottles for safety reasons.
Another top playground for children is the South Carriage Drive Playground, which is less busy than the Diana Memorial Playground. This play space has recently undergone renovations to include more structures and additional areas for imaginative play. Additionally, changes have been made in order for the park to be more inclusive and allow children of all abilities to play alongside one another.
There are specific hours that the South Carriage Drive Playground is open, which vary depending on the season. The last admission to the park is 30 minutes before closing time. Children under the age of 12 can play with adult supervision. It is not recommended that children over the age of 12 play on the equipment due to height and weight restrictions.
There is a catering kiosk on-site for food, but there are also several picnic tables for families to utilize while monitoring their children and enjoying a meal. Families who want to find a quieter area to play will love their visit to the South Carriage Drive Playground.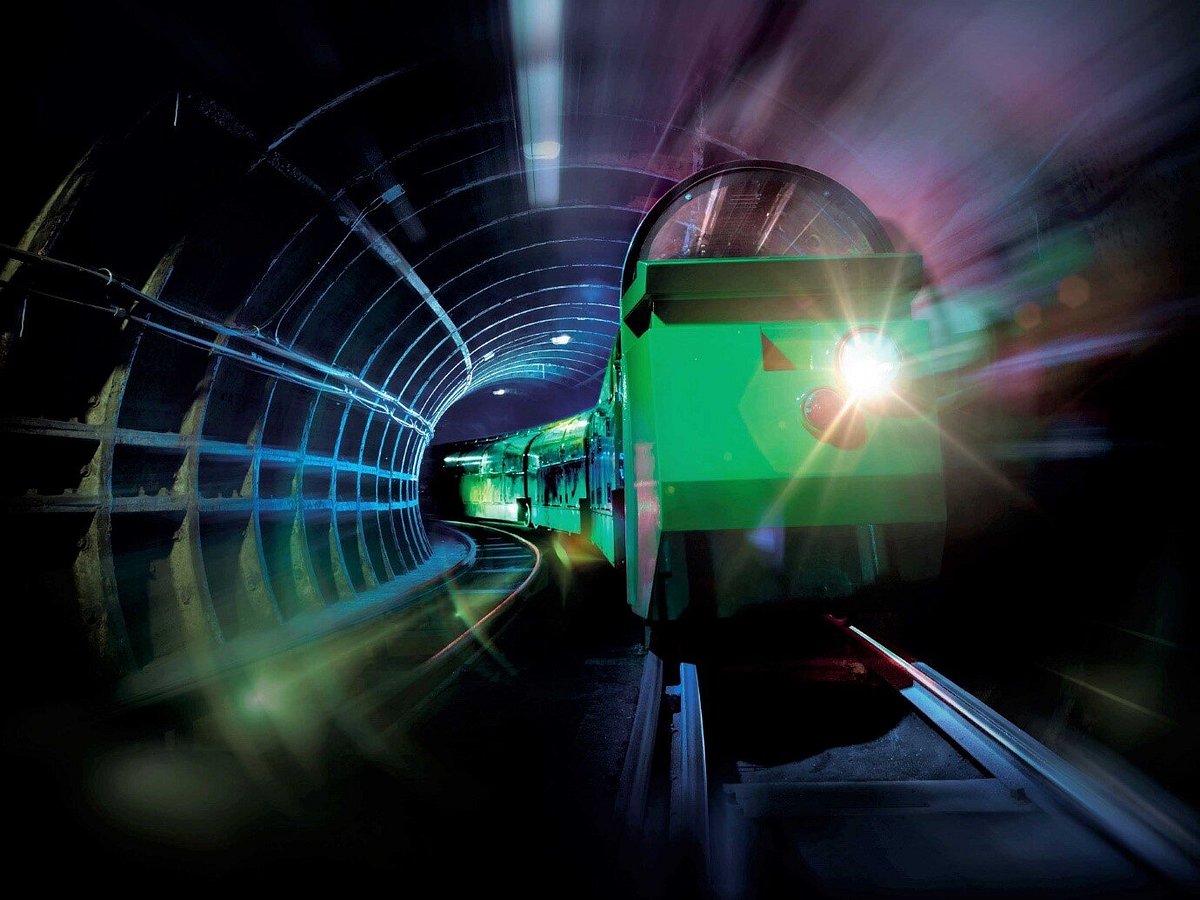 Who knew the mail could be so interesting? At the Postal Museum, you learn about the history of the mail system and the purpose of postcodes. The museum has even opened up the historic Mail Rail Tunnel for people to walk through and learn how postal workers delivered mail 100 years ago. You can even take a ride on the Mail Rail!
While all the history won't be super fascinating to your young toddler, you can also visit the children's play area located inside the museum called Sorted. As one of the extra perks you can add to your admission ticket, your toddler can learn the ins and outs of the mail industry through role-playing in the toddler-sized town. This mini town includes a post office, cashier station, trolley system, and areas for mail delivery.
Due to space restrictions, only one parent per every four children is allowed to escort and supervise in the play area. However, other fun exhibits for the others to check out include a public records space for investigating historical mailings.
The Natural History Museum is another London attraction that is entertaining for adults and children alike. Learning about dinosaurs and other world wonders is done through many interactive exhibits that excite even the youngest guests.
During your visit, you can view giant skeletons of dinosaurs, whales, and other animals. You can also learn about the various insects you will find in the United Kingdom as well as subjects surrounding Earth and space.
One of the best things about visiting the Natural History Museum is that admission is free for all in your group. While you will need to book a reservation time to visit in order to decrease the crowds, you won't pay any fees to see all the different exhibits.
If there's one thing that young children are enthralled over, it's cars and vehicles of all shapes and sizes. At the London Transport Museum, kids can see various motor vehicles up close and personal, including a double-decker bus! Another perk is that children don't have to pay to enter the museum. However, adults do have to pay an admission price.
To round out the visit, you can take time to check out the children's play area called All Aboard Playzone. Children ages 0-7 can enjoy a mini fleet of different vehicles and dress-up play. There's also a train table and areas to role play as a bus driver, mechanic, and riverboat captain!
There are areas throughout the museum where you can sit and eat food you brought from home. However, there is also a small cafeteria within the building where you can purchase meal items. The entire museum is stroller accessible, and several changing stations are available for use.
You'll never run out of things to do with all the free admissions you can find in London. Like many other museums in the city, the London Science Museum has free entry tickets for adults and children. You will need to reserve a time slot online due to the museum's attempt to reduce crowd sizes.
The amount of information you can take in and explore during your visit to the Science Museum is a lot, and it can take several hours to see all the different exhibits. In addition to the various displays, staff at the museum often host lectures and demonstrations for guests to enjoy. The amount of things you can learn during your visit is infinite.
Before visiting the London Science Museum, check their events schedule to see if they have Experitots Play Sessions available during your time in the city. These educational and play opportunities are focused on ages 18 months to 3 years and provide age-oriented entertainment and learning.
Within the Surrey Quays Shopping Centre is Discovery Planet, a soft-play area for children up to 10 years of age. Inside, you will find an assortment of activities for your toddler to take part in, including mats, a ball pit, tunnels, soft blocks, and slides. There are separate areas for different age groups to allow for safe play for all.
You pay an hourly rate to enjoy Discovery Planet, and its location inside a shopping mall allows you the opportunity to explore the different stores before and after your play session. There is a food court next to Discovery Planet that you can order food from and bring to the play area. Discovery Planet has changing stations available and handicapped-accessible bathrooms nearby.
For the days when the weather isn't great, taking a morning or afternoon to visit an indoor play center can be a break from staying home. Additionally, having an indoor option can be helpful on days when the weather is too hot to play outdoors and when your toddler needs an outlet to burn off some energy.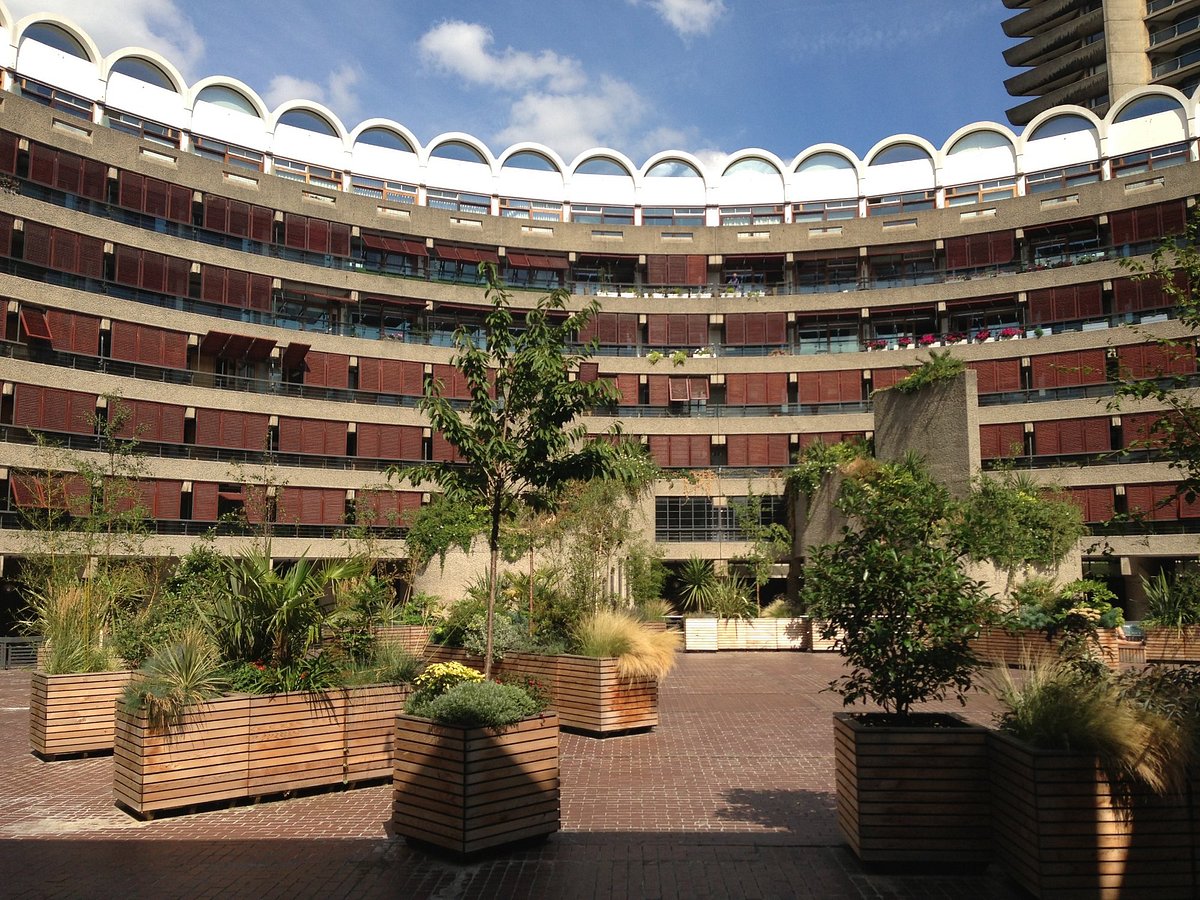 Most commonly, the Barbican operates as a theater space that performs a variety of shows. The acts are targeted towards all ages, with many of them being family-friendly. However, the venue offers many additional events for families to introduce them to the theater world in a fun and entertaining way.
Most Saturdays, The Barbican offers a classic movie showing to introduce children to older theater art. This event is for families; a parent must be present with their child. Additionally, the organization holds an event called "Squish Space" for children under 5. During this time, young children are immersed in sensory experiences through hands-on play.
Children under the age of 18 months do not require a ticket, and Squish Space is free for them to attend as well. The family events will have a corresponding price depending on what it entails, which is decided upon by the artists and venue. You can purchase tickets in person. However, The Barbican recommends doing so in advance to guarantee admission.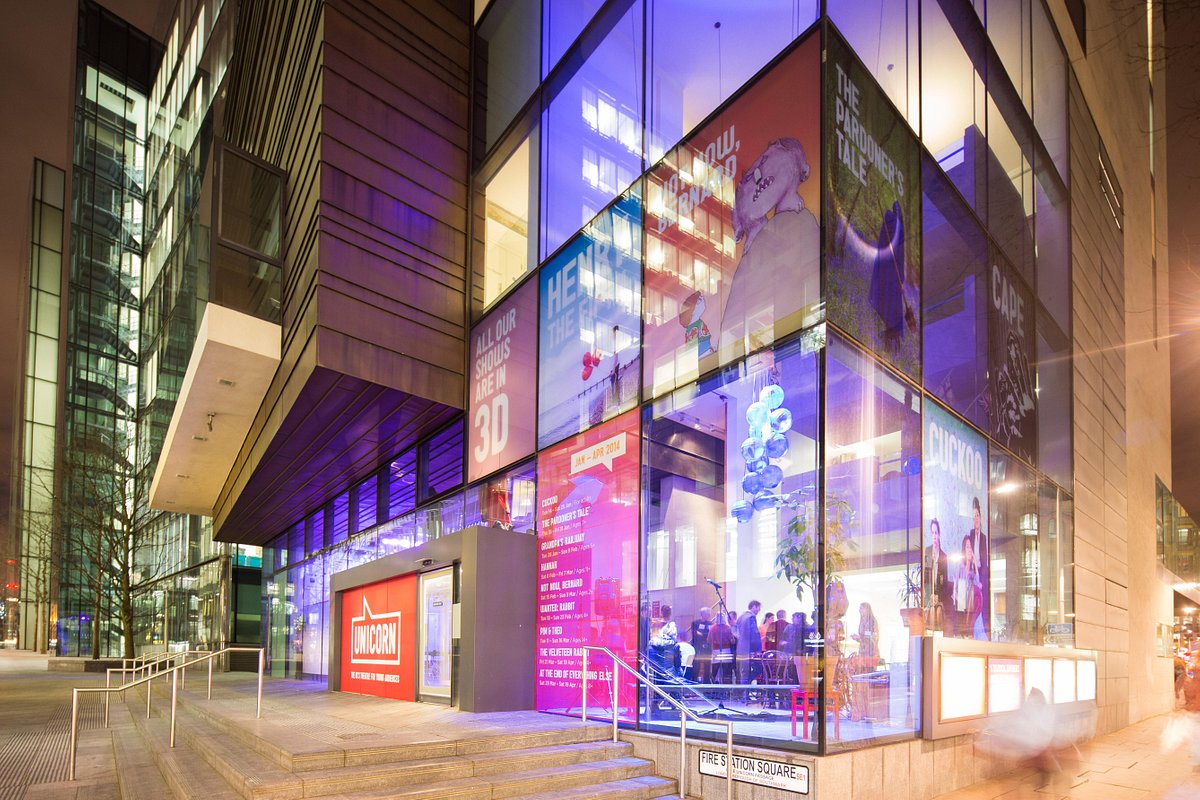 As an underrated gem in the London Bridge area, Unicorn Theatre boasts several child-focused productions each year with affordable ticket prices. Many local schools take field trips to the Unicorn Theatre or utilize the space for rehearsals and shows. However, local community members consistently plan out and perform plays and concerts for the younger crowd's entertainment.
Opportunities like this are great to test out your toddler's interest and see how they do during the performance, whether it be a play or a music concert. While the show may be too long for some, others will love seeing a story come to life right before them on the stage.
Prior to your visit to the London area, check the Unicorn Theatre's website to see what performances they have coming up. You can purchase tickets online or in person. While it is unlikely that tickets will sell out, buying in advance may still be a good idea to guarantee your reservation.
As an iconic attraction, the London Eye is often shown on postcards, in tourist promotions, and on television shows that are located in the city. The massive Ferris Wheel sees millions of riders each year as they sail above the city and take in the incredible sights.
Unlike what you have experienced at a carnival or theme park, your ride on the London Eye is 30 minutes long. What's more, you can book a family ticket that guarantees your ride time and puts you altogether in one space so you can enjoy the experience together.
Other fun events take place at the London Eye throughout the year. You'll often see a special Valentine's Day package around February or a combination package with other local attractions. The cost per ticket may vary depending on the time of year, and the operating hours will correspond with the seasons.
If your child is a fan of the Shrek movies, they are in for a real treat when they visit Shrek's Adventure in London. Upon entering, you are transported to the popular character's home of Far Far Away. You will experience various activities there, including rescuing Pinnochio from the wheel of torture and cooking up a magic spell with the Muffin Man.
Your toddler will get to visit Cinderella and Puss in Boots, take a look in the magic mirror, travel in a flying bus through a 4D experience, and listen to Donkey chatter throughout your visit. In addition, your admission price allows you to take 20% off the fun photo packages that have your child interacting with characters.
Booking your tickets online allow you to save up to 20% off your admission costs. Additionally, you can combine experiences and save even more money. For instance, if you plan to visit both Shrek's Adventure and Sea Life London, you can purchase a combination ticket that includes admission to both at a reduced cost.
In Summary
We can all agree that London offers many attractions for every crowd. Thankfully, this includes the toddler population. While parents may enjoy various museums and events, the younger travelers have different interests and may quickly become bored.
This list contains some of the best things to do in London with toddlers. Although lengthy, this guide is not inclusive of all activities that are available to little ones. London is a phenomenal city, constantly bringing in new and trendy businesses and ideas, so it is improbable that you will be at a loss for what to do with your time in the city.
Whether it's a visit with Shrek at Shrek's Adventure, a romp at Discovery Planet's indoor play, or even a run around Diana's Memorial Playground, your toddler will be in their glory.
More about our TFVG Author