When the kids grow up and leave for college, things change. It can be hard to connect with your kids like you used to, but don't let family vacations stop! They may look a little different than they once did, but taking a trip together is a way to stay caught up with your busy kids.
Your children's interests change after heading off to college. They may be more interested in the history and culture of your destination now versus spending all day in the swimming pool.
Look at ten of the best vacation spots for families with college students below to have the trip of a lifetime with your grown children!
London, England
Now that your kids are grown, why not go on a European vacation? London, England, is a top European destination for families with college students. Get immersed in the rich history of this gorgeous country.
Ride a famous double-decker bus while sightseeing and learning the history. Historical markers like Stonehenge and Windsor Castle can be reached on bus tours around the city.
If your kids grew up loving the wizarding world of Harry Potter, they will love a trip to Warner Brothers Studio in London as an adult. Tour the studio and go back to their childhood while enjoying all of the behind-the-scenes attractions the studio has to offer.
Enjoy the city views from the air with a ride on the London Eye, explore historic churches like St. Pauls, or take a tour through the Tower of London.
If your adult children live an active lifestyle, take them on an E-bike tour through the historic streets of London to learn the history of the city while getting their daily exercise. Or, take them to see Buckingham palace to feel like they're part of the Royal Family!
London is the perfect spot for a family with college students because it has something for everyone, and offers plenty of experiences better enjoyed by older audiences. You can also enjoy local pubs for drinks or dive into the culture of England with tea time!
New York, New York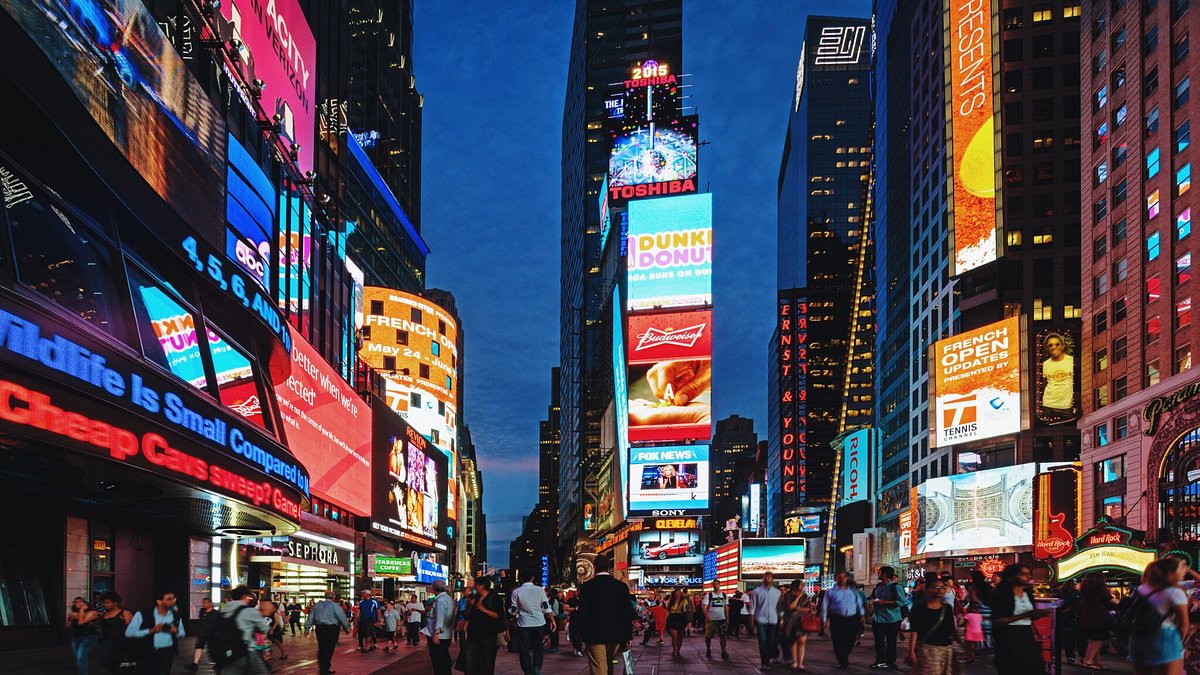 For families with college students studying theater and the arts, take them to New York City! The Big Apple has countless Broadway shows that will inspire your college student children to reach for the stars.
Take a tour of the theater district to learn the history of the musical New York City. The Drama Book Shop allows visitors to browse through real-life movie scripts and all types of sheet music. For many art students, nothing is more inspiring than flipping through the pages of their favorite works.
Have you ever wanted to know how it feels to be in a musical? Now's your chance! Ellen's Stardust Diner is a one-of-a-kind dining experience, where the waiters and waitresses sing as they take your order.
New York is full of museums. Take the family to the Metropolitan Museum of Art or the Brooklyn Museum to learn the history of the city.
If your children aren't into the arts, New York still has things to offer. Madison Square Garden Towers is a botanical garden and a stadium/arena. Stop by when the New York Knicks are playing for a fun time with your sports-loving kids.
Foodies will adore New York City. Experience traditional New York-style pizza, bagels, and matzo ball soup while on your visit to the Big Apple. There is so much history packed into the food that is native to New York, so history buffs will love it too!
Tulum, Mexico
If your family is needing a relaxing trip to the beach with some added culture, head to Tulum, Mexico. This popular Mayan destination has just the right amount of time to relax and history to learn.
Visit the only remaining walled Mayan city, dating back to 564 AD. Archaeology and anthropology students will get a kick out of this historic destination.
For those of you who just want to relax on vacation, Tulum, Mexico, has beautiful white-sand beaches that let you relax and soak up the sun. The blue Caribbean sea is like a scene out of a movie. Be careful, though– you may never want to leave!
Outdoor enthusiasts will love the hiking opportunities. Nearby river caves and eco-parks are great places to spend a day exploring the naturally-occurring beauty. Jungle tours and SCUBA diving are also available in Tulum for adventurers.
Enjoy Spanish cuisine and culture. Fresh ingredients make the food that much better than Mexican food found in the United States, and of course, you'll find truly authentic dishes here.
Shopaholics can head downtown for great shopping and eateries. It's not a full vacation without some souvenirs!
San Diego, California
Beautiful California is known for surfing, the beach, and an ever-hot sun. Enjoy all three and more with your college students on your family vacation.
A top attraction in San Diego, California, is going on a cruise. Take the family on a dinner cruise, harbor cruise, or whale watching cruise. Enjoy marine life while being served top-notch meals or some deep-sea fishing for your outdoorsmen.
The San Diego Zoo is world-famous for its animal experiences. Take a trip to the zoo and experience exotic animals as you have never experienced before. Enjoy interactive 4D movies or take a ride on the chair lift that passes through the zoo.
If you love speed, take a speed boat tour through the San Diego harbor. Enjoy the beautiful water while watching the sunset over the ocean.
For those who can't get enough of good cuisine, go on a food tour through downtown San Diego to learn the history of the city and the food behind it. Culinary students will love tasting the delicious food while experiencing the West Coast culture.
Since they're old enough, you might also take your college students on a brewery tour through San Diego. Enjoy craft beers while hopping from one brewery to the next on a bus and make new friends while enjoying drinks and snack foods.
New Orleans, Louisiana
New Orleans is a city like no other. From delicious eats in the French Quarter to airboat tours through the bayou, New Orleans has something for everyone.
Head to the French Quarter for great food and history. The St. Louis Cathedral is one of many historic landmarks found in the French Quarter. The three steeples towering from the Cathedral make it the most recognizable building in New Orleans.
The Cafe Du Monde is another popular destination in the French Quarter of New Orleans. Traditional French treats like beignets are frequently enjoyed by guests who visit the cafe. Best of all, Cafe Du Monde is open 24 hours a day, 7 days a week, meaning you have no excuse to not visit!
Of course, Mardi Gras is one of the biggest events held in New Orleans. Bring your college students for an unforgettable celebration and enjoy the Mardi Gras parade while experiencing "The Greatest Free Show on Earth."
The Riverwalk provides ample shopping for those who enjoy great deals on vacation. Plus, the shopping center has many delicious eateries for when you want to stop shopping for a bite to eat.
Dublin, Ireland
Ireland is known for its rich history, dark lagers, the color green, beautiful landscapes, and golf. Your family vacation with your college students will be full of fun and wonder on your trip to Dublin, Ireland.
A big draw for college students is the opportunity to study abroad at Trinity College in Dublin, Ireland. Book-lovers will adore the "long library room" at Trinity College. If your college student is studying abroad at Trinity College, bring the rest of the family along for a visit.
History buffs will love a trip to Ireland. Historical landmarks such as St. Patrick's Cathedral, Christ Church Cathedral, Dublin Castle, and Dublina can all be toured while on your trip to Dublin.
After a day exploring the historic sites of Dublin, head to the Temple Bar quarter for unmatched nightlife. Full of pubs, bars, and restaurants, the Temple Bar quarter is the best place to end the night or start a weekend!
Just across from the Temple Bar quarter is the HaPenny Pedestrian Bridge over the River Liffey. This cast-iron bridge is 200 years old and is a popular spot for Dublin tourists to visit.
Take a biking trip through the cities or explore the natural wonders on a hiking trip. No matter your college students' tastes, Dublin has something for everyone!
Williamsburg, Virginia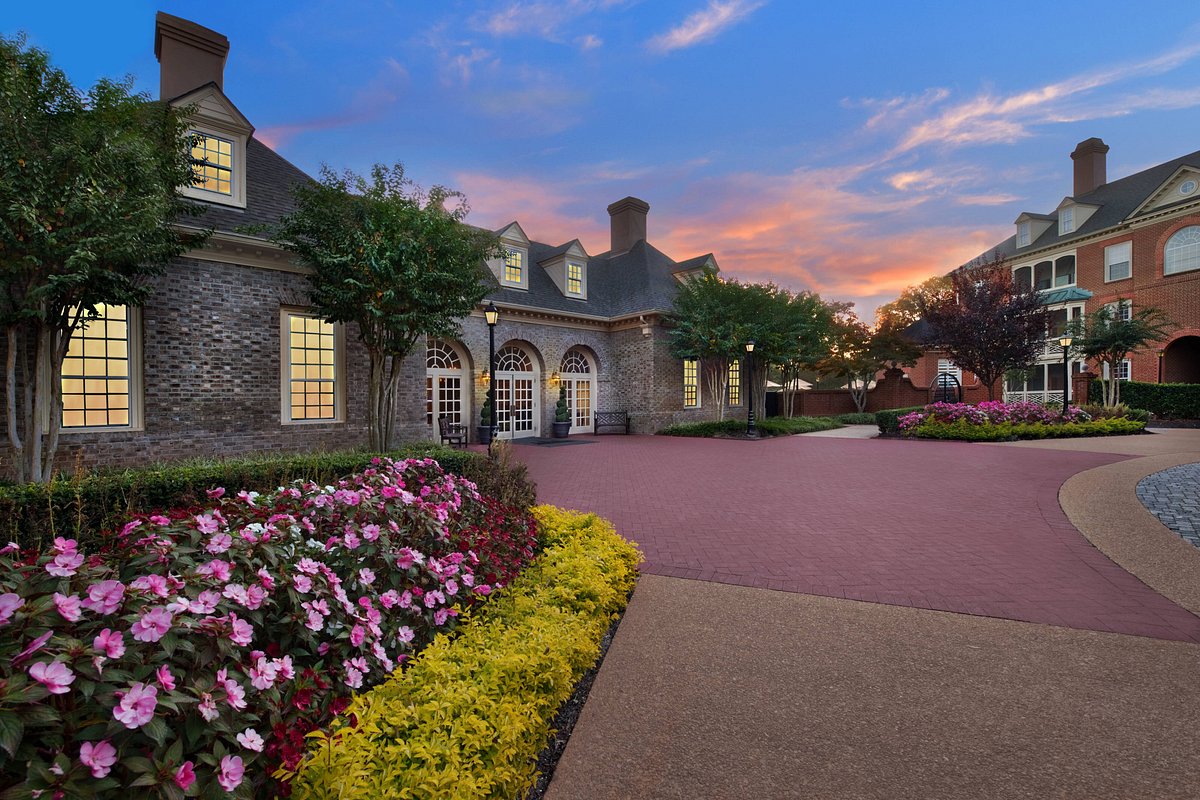 Walking into Williamsburg, Virginia, is like walking back in time. It is known as the Colonial Capital of Virginia because of its numerous historical reenactments and restoration of the 18th Century United States.
Enjoy colonial reenactments of what life was really like in the 1700s. Walking in the Colonial Williamsburg district is like walking into a real-life museum. Actors dress up in 18th-century clothing and carry out daily tasks for the tourists to view and participate in. Learn to throw an ax or fire a musket at the many exhibits in Colonial Williamsburg.
Williamsburg is one of three cities that make up the Historic Triangle in Virginia. Nearby Yorktown and Jamestown are historic cities much like Williamsburg, so you may want to take a stop at the American Revolution Museum in Yorktown. Your history major college students will love this trip!
If you have some people in your crew who aren't into history, make a day for some thrill at Busch Gardens or Water Country USA.
Park City, Utah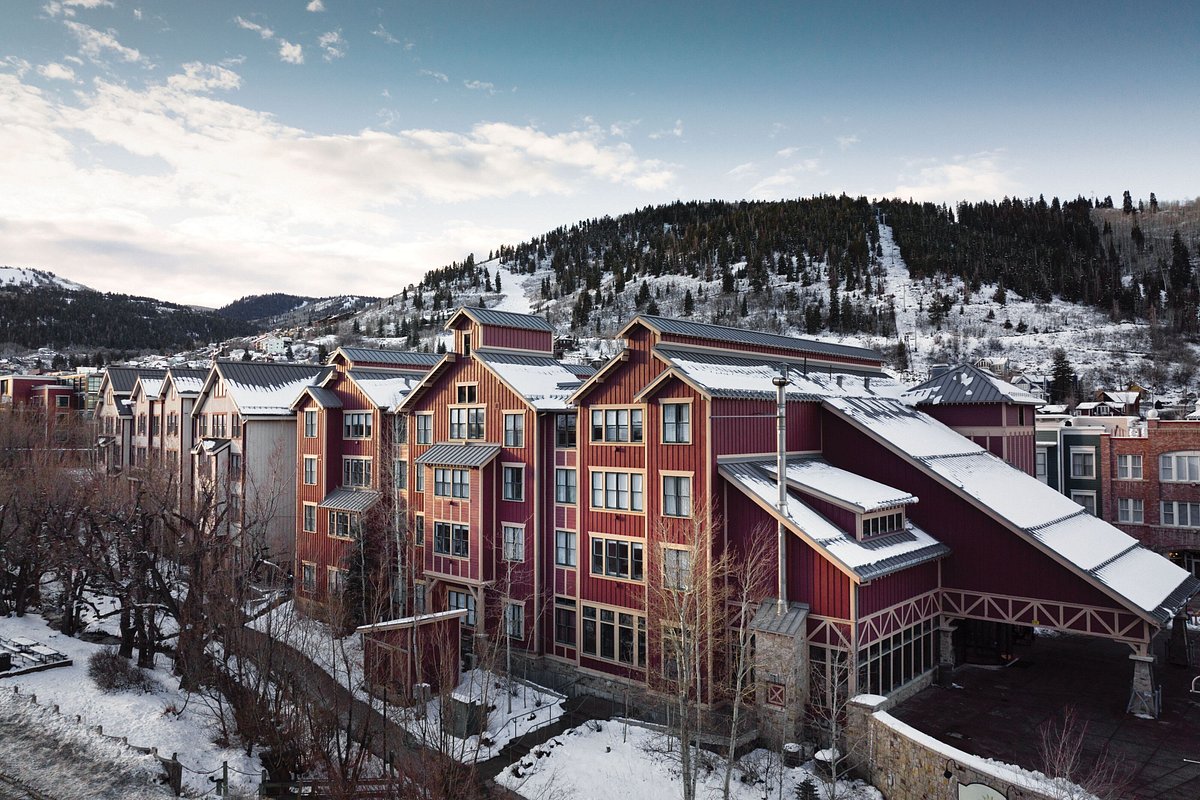 The best time to visit Park City, Utah, is in the winter months. Park City is known for its winter sports resorts, home to the famous Utah Olympic Park. The 2002 winter Olympics were held at the Utah Olympic Park, making it a top destination for professional skiers and snowboarders to enjoy the slopes.
If you aren't the most skilled at snowboarding or skiing, snowmobiling might be more your speed. Park City has many options for snowmobiling and tubing through the soft snow and is suited for all skill levels, so it's a great place for the whole family!

If your college-age kids have different interests, take your art student to the Sundance Film Festival instead. The Sundance Film Festival takes place every winter in Park City and is heaven for students who enjoy unique films.
Park City offers other activities including museums, theaters, coasters, hiking, and more. Have a night out enjoying the saloons and bars available in the retail district.
Park City isn't only a good place to visit in the winter. Summertime in Park City offers other great opportunities. The Park Silly Market on Main Street is a fun way to enjoy local artists and vendors selling everything from food to crafts to performing acts.
Kruger National Park, South Africa
South Africa is quite a trip for the family, but once your kids reach college they will appreciate these kinds of trips. Take them along to experience a real African safari.
South Africa has the "Big 5" that you want to see on a safari. An African elephant, lion, leopard, rhino, and Cape buffalo are all frequently seen on South African safaris.
If your child is majoring in anything from zoology to anthropology, South Africa will be a great place to take them. Let them experience a new way of life in South Africa while enjoying the wonders of the animal kingdom.

If your family is into an active lifestyle, make your vacation one packed with adventure. Hike through the deserts of South Africa on a day trip or take on the Mphongolo Trail. The Mphongolo Trail is a 3-night, 4-day trail through Kruger National Park's largest wilderness area.
Remember; get some practice or bring along an experienced guide before embarking on an overnight hiking expedition.
Sydney, Australia
Who doesn't have Australia on their bucket list of places to visit? Take the family along for a once-in-a-lifetime trip to Sydney, Australia.
Animals lovers will enjoy a trip to the Sydney Taronga zoo. Enjoy seeing exotic and local animals at one of the top zoos in the world. The Sydney Aquarium should be your next stop on your animal expedition!
If you love a day out on the water, spend a day at either Sydney Harbour or Darling Harbour. Both are great places to sit and watch the boats pass by or rent a boat yourself to enjoy!
If you have a music student, be sure to stop by the iconic Sydney Opera House. Enjoy world-class opera at this beautiful venue.
Take sports fans to watch a game of cricket at the Sydney Cricket Ground. Experience a very Australian game of cricket while enjoying a cold beer.
No matter what the interest is, Sydney has something your whole family will enjoy!
More about our TFVG Author