Seattle isn't necessarily the cheapest destination, but luckily you can still explore most of the city on a budget. The city has so much to offer that you and the whole family can enjoy.
You can indulge in just about any activity, from fun outdoor things to hidden gems and historical and cultural sites. There are loads of free things to do in Seattle, and this list is just what you need to plan the perfect day out or budget holiday.
27 Of The Best Free Things To Do In Seattle
From the Seattle public library and the Seattle art museum to Discovery Park and other fun outdoor adventures, here are some of the best free things to do in Seattle, Washington:
1. Visit the oldest Starbucks
Most people love a good Starbucks coffee, so why not visit the oldest Starbucks around? You can find the oldest Starbucks at 1912 Pike Place. It may not be the original, but it's good enough and still cool. You can enter the store for free, of course, and it makes for an excellent photo spot. It is very popular with tourists, so be prepared to wait in quite a long line.
It will also be cool to let all of your friends know that you've had a coffee at the oldest Starbucks there is, so maybe wait in line for a small drink. Besides, you may need that caffeine kick to get you through all of your free and fun activities lined up for the day!
2. Freeway Park
Freeway Park is a stunning urban green space in Seattle, and you can find it between Downtown Seattle and First Hill. You can visit Freeway Park at any time, it truly is an architectural treasure. It is especially great during the summer months.
During the summertime, the Freeway Park Association hosts a number of free community events, which can be very exciting. Freeway park offers some of the best free things to do in Seattle. You could try out a Zumba or yoga session, listen to some live music at one of the fun concerts, or even attend some dance lessons.
You can also attend paint sessions and festivals, watch outdoor movies, and more. Freeway Park is one of the best free things to do in Seattle due to the events hosted there. You can easily find something for the whole family to enjoy.
3. Seattle Waterfront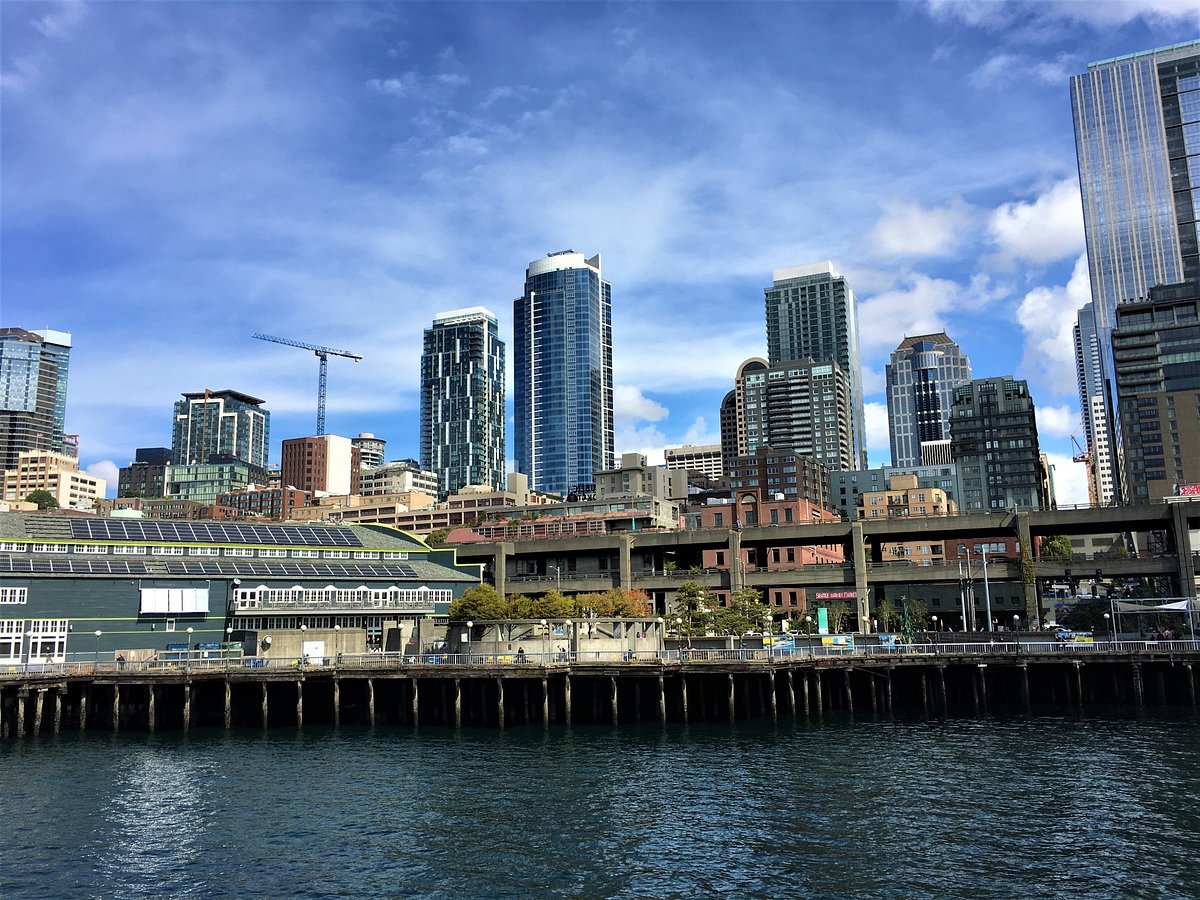 The Seattle Waterfront is a very popular destination that tourists and locals often go to. And the best part is that you can go there and enjoy the various attractions without paying a cent. Be sure to get some photos of the Seattle Great Wheel while you are there and all of the ferries that constantly go to and from Bremerton and Bainbridge Island.
We highly recommend that you wander around Ye Olde Curiosity shop. Here you can find all sorts of strange oddities. After you've looked at some stores and taken your photos, head over to Pier 62, where you can play giant Jenga, checkers, and various other outdoor games with the whole family.
We highly recommend renting a scooter if you can. That way, you can explore much more and take a ride to Myrtle Edwards Park or the Olympic Sculpture Park. You'll be in for a treat and be able to admire the spectacular views while you're at it.
4. Visit the gum wall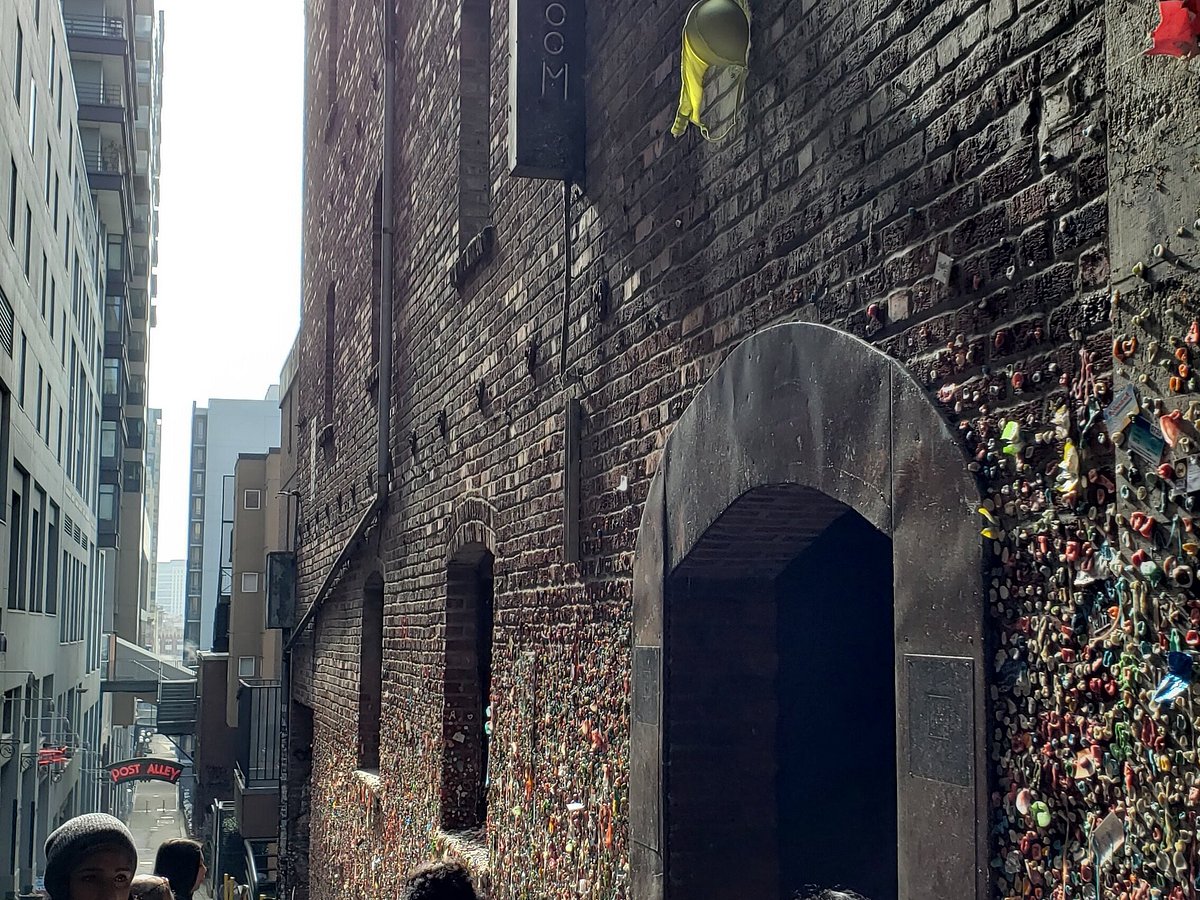 Now this one may not be for everyone, but we just had to add it to the list. You can find the famous Gum Wall just a couple of steps from Pike Place Market, on 1428 Post Alley. It is a bit of an odd attraction but also quite cool and not really found anywhere else.
The Gum Wall is a very unique and fun (for some) photo spot in Seattle. You can also contribute to the Gum Wall if you'd like to leave your mark on the city.
In 2015 around 2000 pounds of bubblegum was removed from the Gum Wall, and it was all cleaned up. They said that the sugar in the gum was damaging all of the bricks. However, people started adding gum to the wall again almost immediately after they had cleaned it.
5. Walking tours
There are loads of Seattle walking tours that you can do, and they are one of the best things you can do in the city for free. Not only will you see more of the city and learn about it, but you'll also get those extra steps in. You'll be guided by a local, so you'll easily get your lay of the land.
The locals will also share some facts about Seattle as well as some suggestions and tips about where to take photos, the best spots to eat, and much more. You can book a free tour at any time throughout the year. They also have a Seattle 101 tour and a great tour of Pike Market Place.
You can either book a private tour for your family or your group or join a public outing. It is one of the best ways to learn about the amazing Emerald City before taking to it on your own. Walking tours make for a great introductory activity when you first arrive in Seattle.
6. Pike Place Market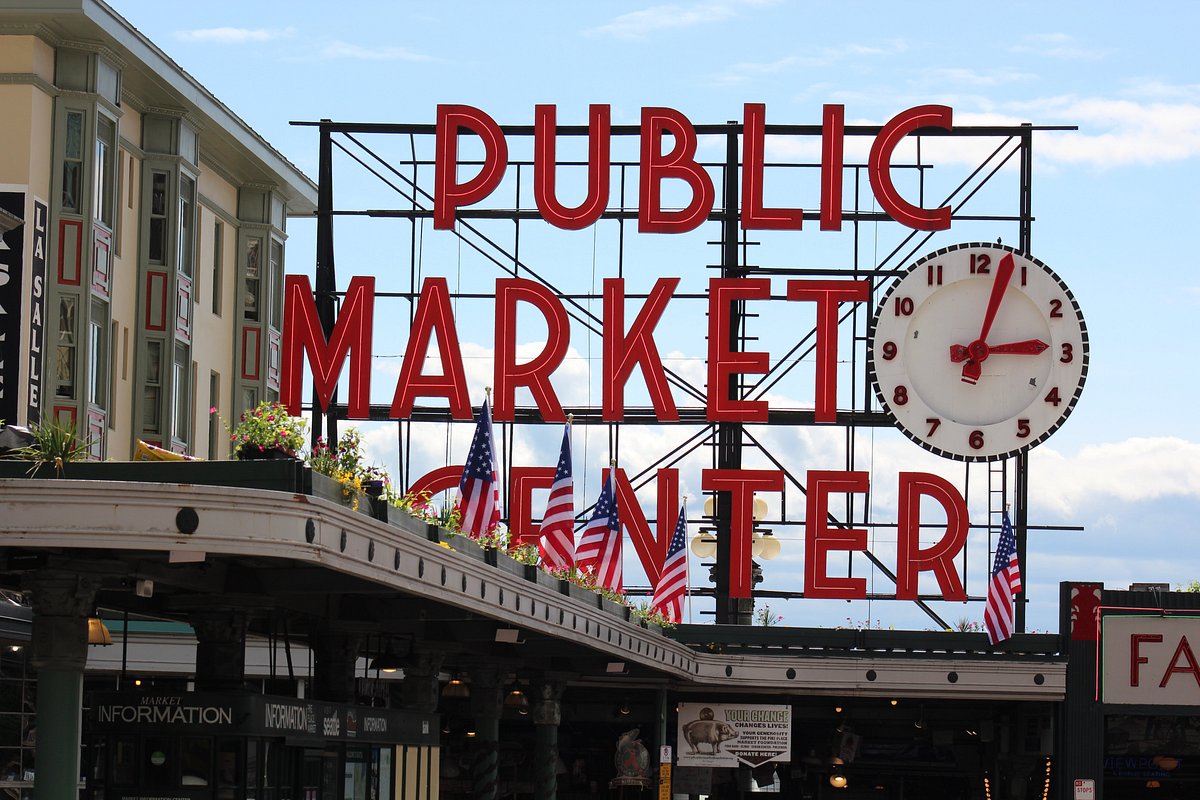 If you are looking for something that is quintessentially Seattle, then head on over to Pike Market Place. The best part is that you do not have to spend any money to see it unless you want to buy a cute Seattle souvenir or something delicious to eat.
You can find anything from amazing produce to gorgeous flowers and artisanal foods at Pike Place Market. There are also loads of finely made handcrafts. You and the family will have the best time exploring what this exciting place has to offer. Be sure to go past Pike Place Fish while you are there. You can find it in the Main Arcade. It is where all of the guys throw the fish. They should be quite easy to spot as hoards of tourists surround them.
Going to Pike Place Market in the morning is usually best, as it won't be as busy. And if you go during peak summer, be sure to go on weekdays.
7. Center for Wooden Boats
The whole city is surrounded by water. Luckily the Center for Wooden Boats gives you a chance to get out on the water. It is a South Lake Union museum that has amazing wooden boat exhibits along with interesting information about Seattle's maritime culture. However, this isn't the main attraction; the free pea boat rentals are.
You can book boats year-round and take your family on a fun adventure on Lake Union. Each boat fits around five adults, and you can explore this lake in the heart of the city for an hour. You'll witness the most amazing views of the parks, see the skyline, and watch the seaplanes take off.
8. First Thursdays – Free museums
You are in luck if your trip falls over the very first Thursday of any month. It is the best time to go museum hopping as most of the museums in the city offer free admission on First Thursdays. They also stay open quite late. You can visit the Burke Museum, the Seattle Art Museum, the National Nordic Museum, and the Museum of History and Industry.
Some other museums allow free admission on other days. The Seattle Asian Art Museum is free on the last Friday of the month. You could also take a day trip and visit the Washington State History Museum in Tacoma. This museum offers free admission on the third Thursday of the month.
9. Green Lake Park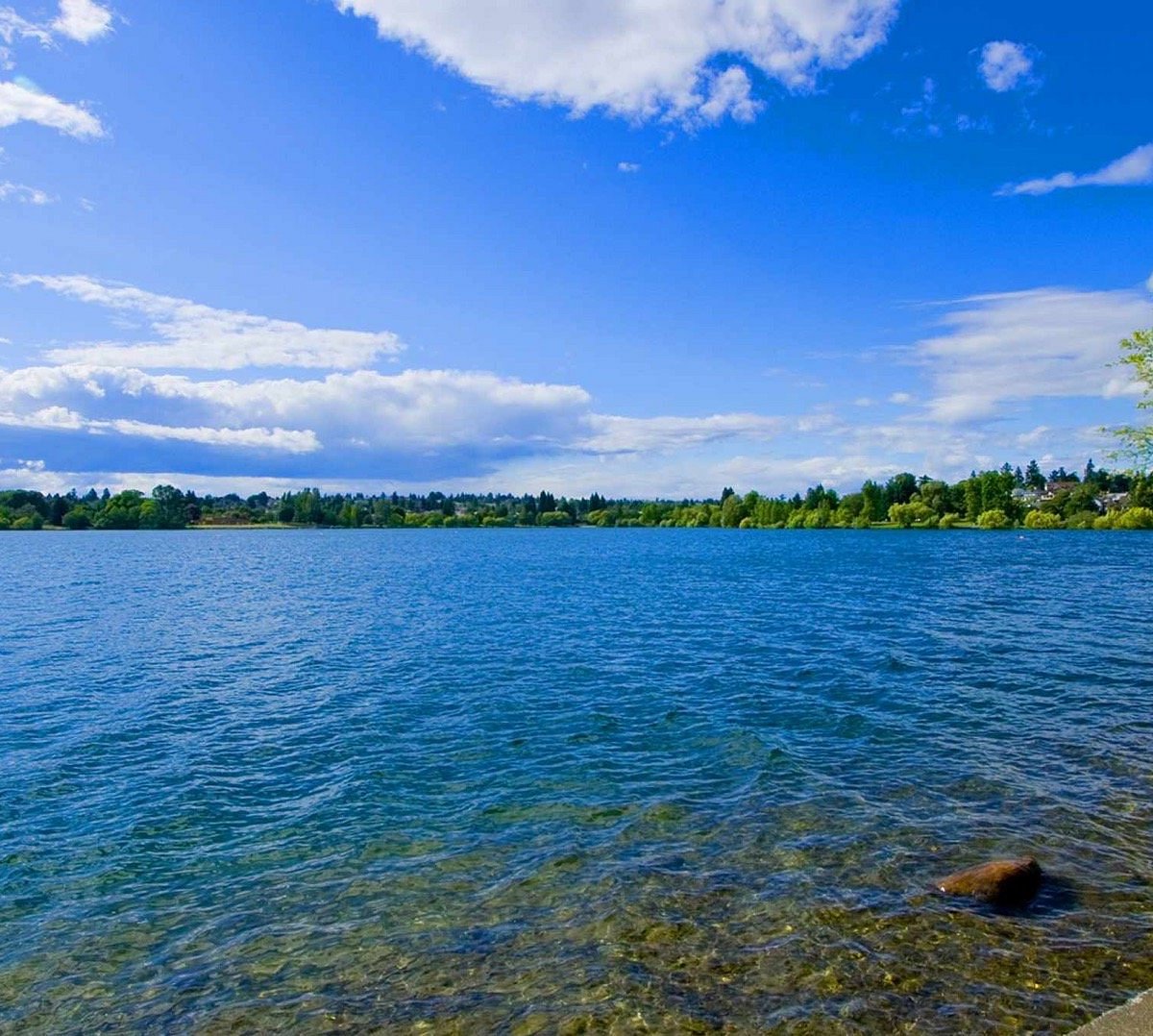 Green Lake Park is the perfect spot to spend the entire day or even just a couple of hours. It is a North Seattle park that surrounds a stunning lake. The lake is very calm, and you can swim, stand-up-paddle-board, kayak, or boat.
The park is very recreation-friendly. It has gorgeous open meadows for frisbee, basketball courts, volleyball nets, and softball and baseball fields. You will also find a 3-mile loop around the lake which is perfect for dog walking, biking, running, or rollerblading. Green Lake Park is the perfect place to get active.
10. Central Library
You must visit the Central Library while in Seattle. You can find it in downtown Seattle, and it is the most spectacular library in the city. An amazing Dutch architect designed it, and the whole building is made entirely out of steel and glass.
There are also some amazing design features inside the building. There is a "red room," which is very Instagram-able, and a cool book spiral. Architects, book lovers, or Instageam-influencers really should check this cool spot out.
11. Seattle Center
Now, this is a star attraction in Seattle. You can find the Seattle Center right by Pike Place Market. There are also some other notable attractions here, one being the Space Needle. Unfortunately, the Space Needle, Pacific Science Center, and the Museum of Pop Culture are not free. But you can still see and do a lot at the Seattle Center without spending a cent.
Many people go to the Seattle Center to admire the cool and unique sculptures, people-watch while sitting at the International Fountain, and take some great photos of the iconic Space Needle. You can also enjoy some cultural festivals and free events there.
We also suggest watching the Seattle Center monorail. You can take the little ones to the Skate Plaza or the Artists at Play playground, where they will be entertained for hours. The Seattle Center promises an unforgettable day out.
12. Klondike Historical Museum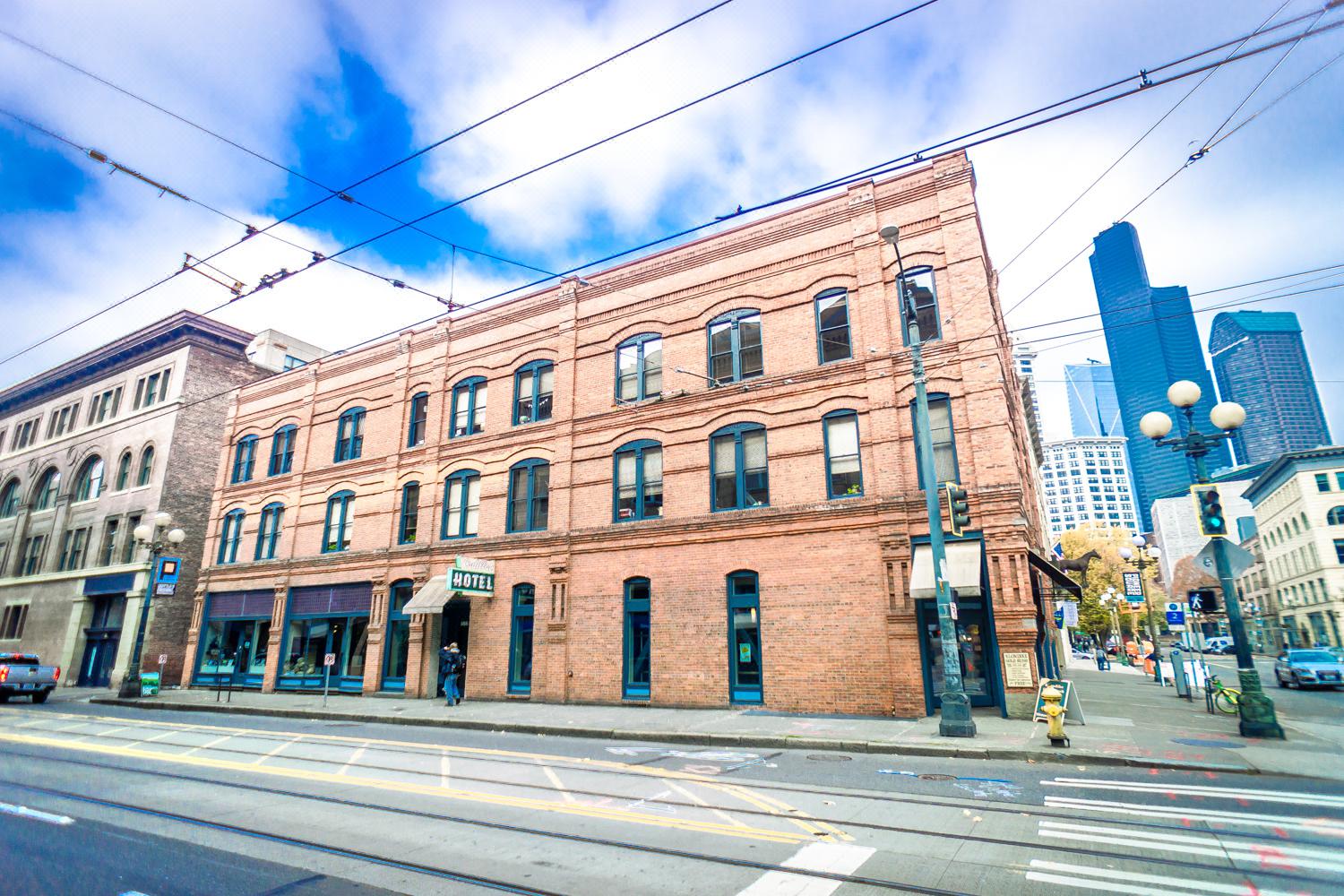 Head over to the Klondike Historical Museum and learn about Seattle's gold rush history. You can find the Klondike Gold Rush National Historical Park in Pioneer Square. Here you can see artifacts, exhibits, videos, and loads of historical information. The museum tells you just how Seattle played an important role in many gold rushers' journeys to Alaska.
You can take a self-guided tour to learn about Seattle's history. There are also very enthusiastic park rangers around who will be happy to share tales and details about the city's past.
13. Olympic Sculpture Park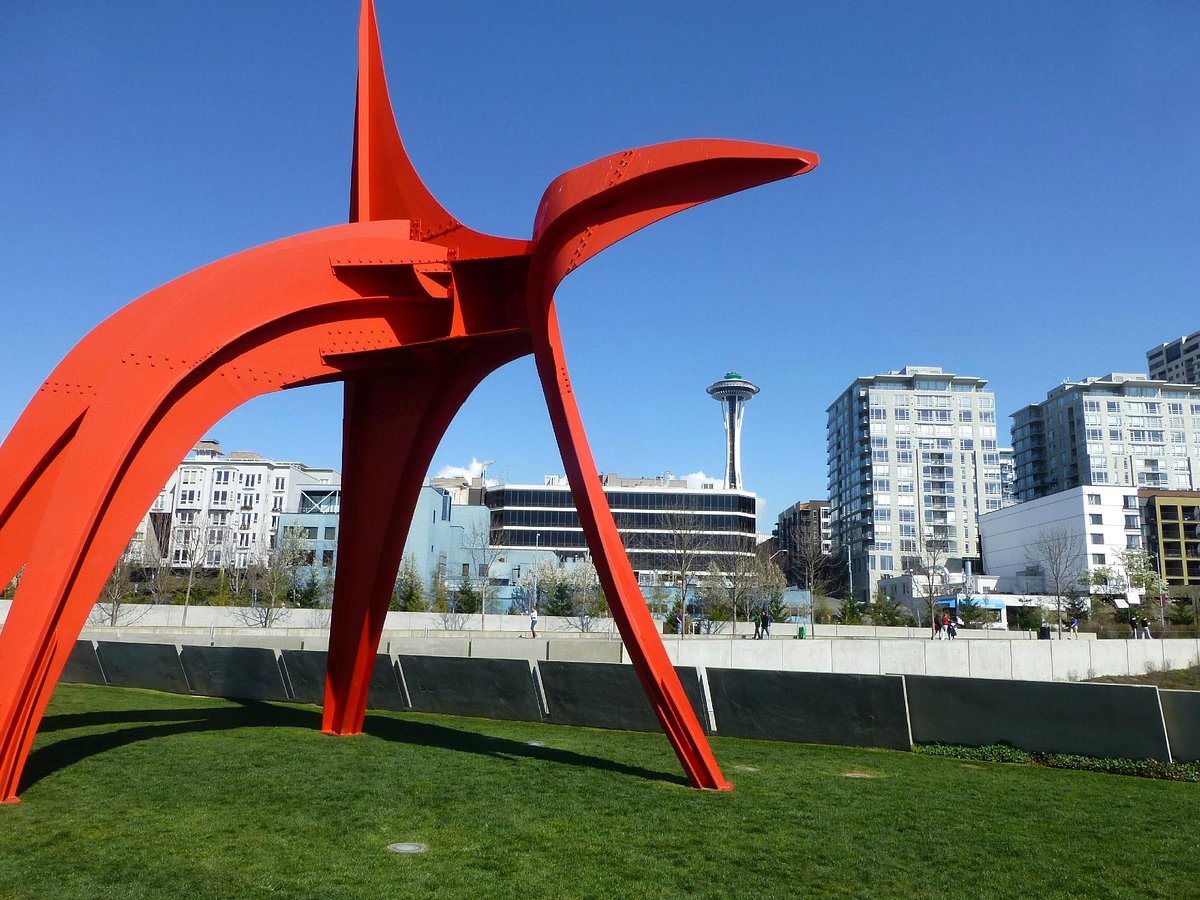 Olympic Sculpture Park is a must when in Seattle. You can see loads of abstract public art and cool sculptures here. The park is part of the Seattle Art Museum. It is made of winding gravel trails that wind and twist past various sculptures. Some notable sculptures include the Eye Benches and The Eagle.
You can also see some of the Seattle favorites while exploring the Olympic Sculpture Park. You'll be able to see the waterfront, the Space Needle, the Olympic mountains, and Puget Sound.
14. Washington Park Arboretum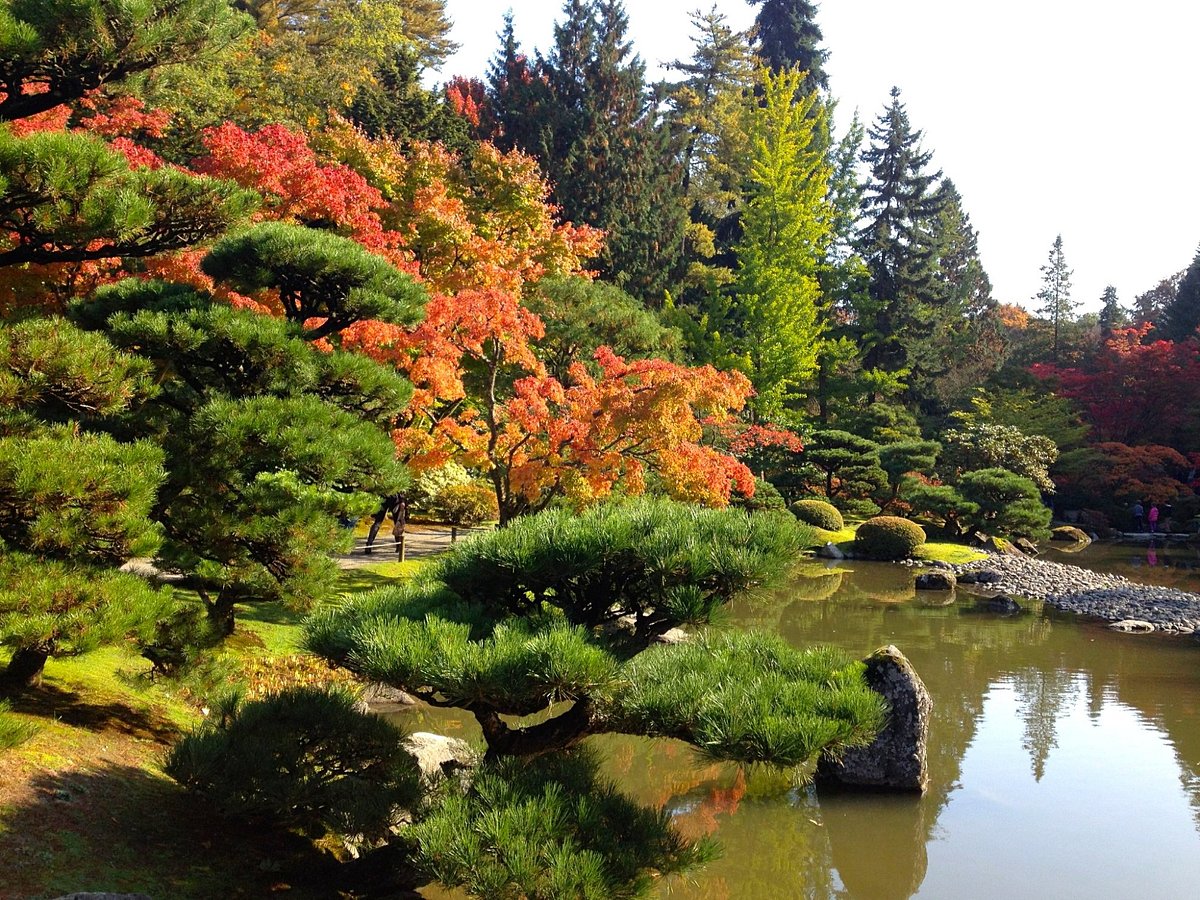 You can visit most of the Washington Park Arboretum for free during the whole year. It is a beautiful 230-acre preserve found in Madison Park. You can wander through the sunset-colored foliage during Fall and the pink cherry blossoms during the Spring.
Admire the hydrangeas, rhododendrons, azaleas, and hundreds of different native trees. Some varieties come from places as far as New Zealand. You can also explore various trails or take a rest on one of the clearings or benches. The Washington Park Arboretum makes for a relaxing day out.
If you visit on the First Thursday, you'll get free admission to the amazing Seattle Japanese Garden. This garden is in the Southern part of the lovely preserve.
15. Frye Art Museum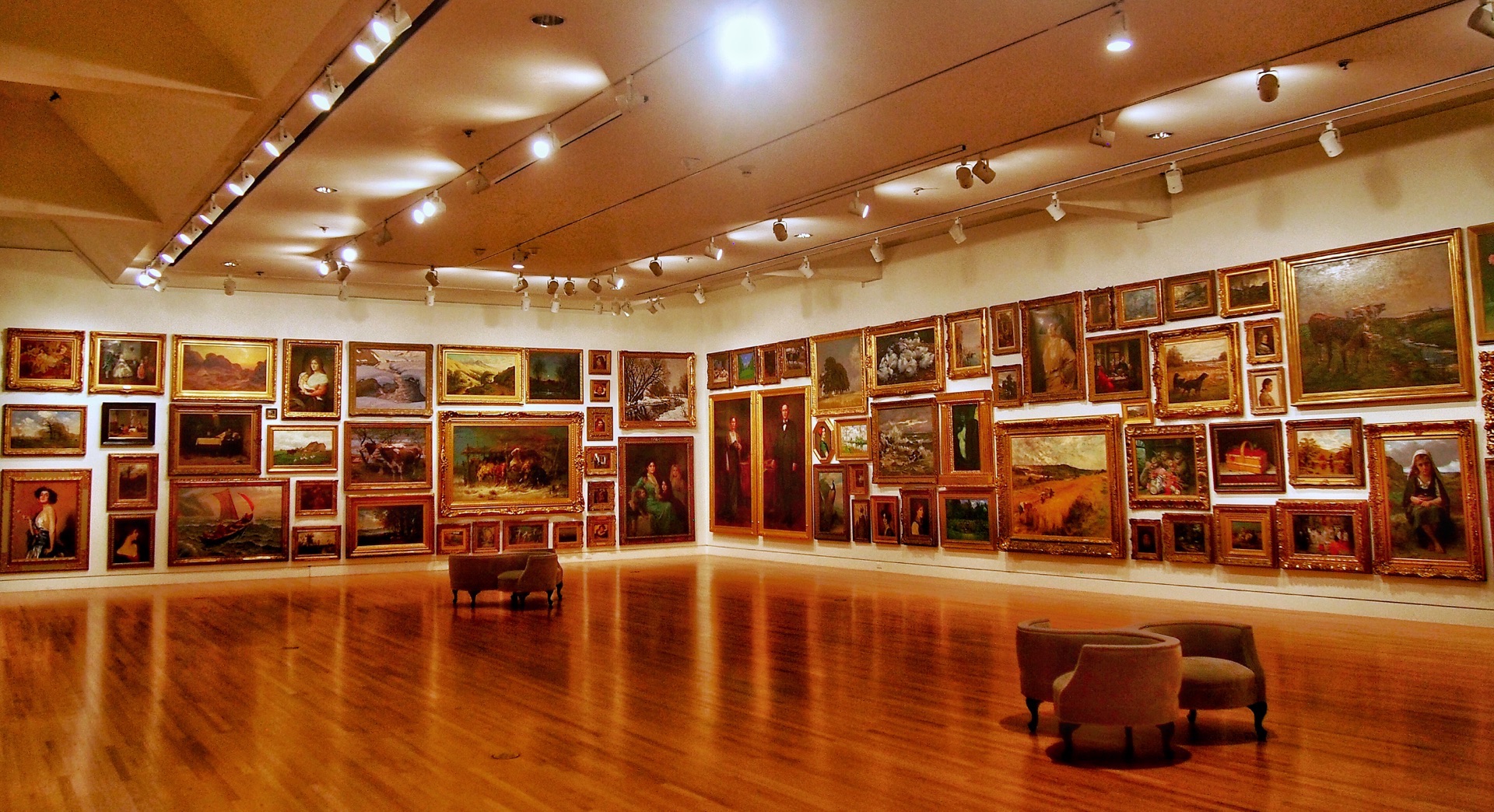 Frye Art Museum is a must for art lovers. It can also be quite exciting for the children to see works of art that date back many years. The museum is in the First Hill neighborhood and houses a 19th-century art collection.
The collection was donated by Charles and Emma Frye (hence the name). They also showcase rotating exhibits of amazing contemporary art by global and local artists.
The museum is quite small, but they display high-quality pieces. They also offer lectures, 30-minute tours, meditations, concerts, virtual events, and more. This is one of the best free things to do in Seattle.
16. Shakespeare in the Park
Summer is amazing in Seattle. Mainly because the city hosts a series of Shakespeare performances in several parks around the city, all of which are free. Green Stage and The Wooden O are two performing arts companies that host these performances. Take a look at their website to see what shows are on and where you can see them.
It is super fun and casual. Be sure to bring lawn chairs, blankets, and loads of snacks so that you and the family can enjoy the show. Top tip: get there early to secure a great spot with a good view.
17. Farmers Markets
There are tons of farmers' markets in Washington, and Seattle has the best of the best. You can find seasonal flowers, fresh produce, street performers, artisan-made goods, and more. Farmer's markets are great on weekends, especially in the morning. You can also find some happening midweek.
Various neighborhoods host the markets on different days and at different times during the week, so you'll have tons of options. One of the best is the Ballard Farmers Market on Sunday mornings. It is one of the biggest markets in the city, and you'll find anything and everything there.
Check online if there are any markets close to where you are staying. It is something the whole family will love.
18. Discovery Park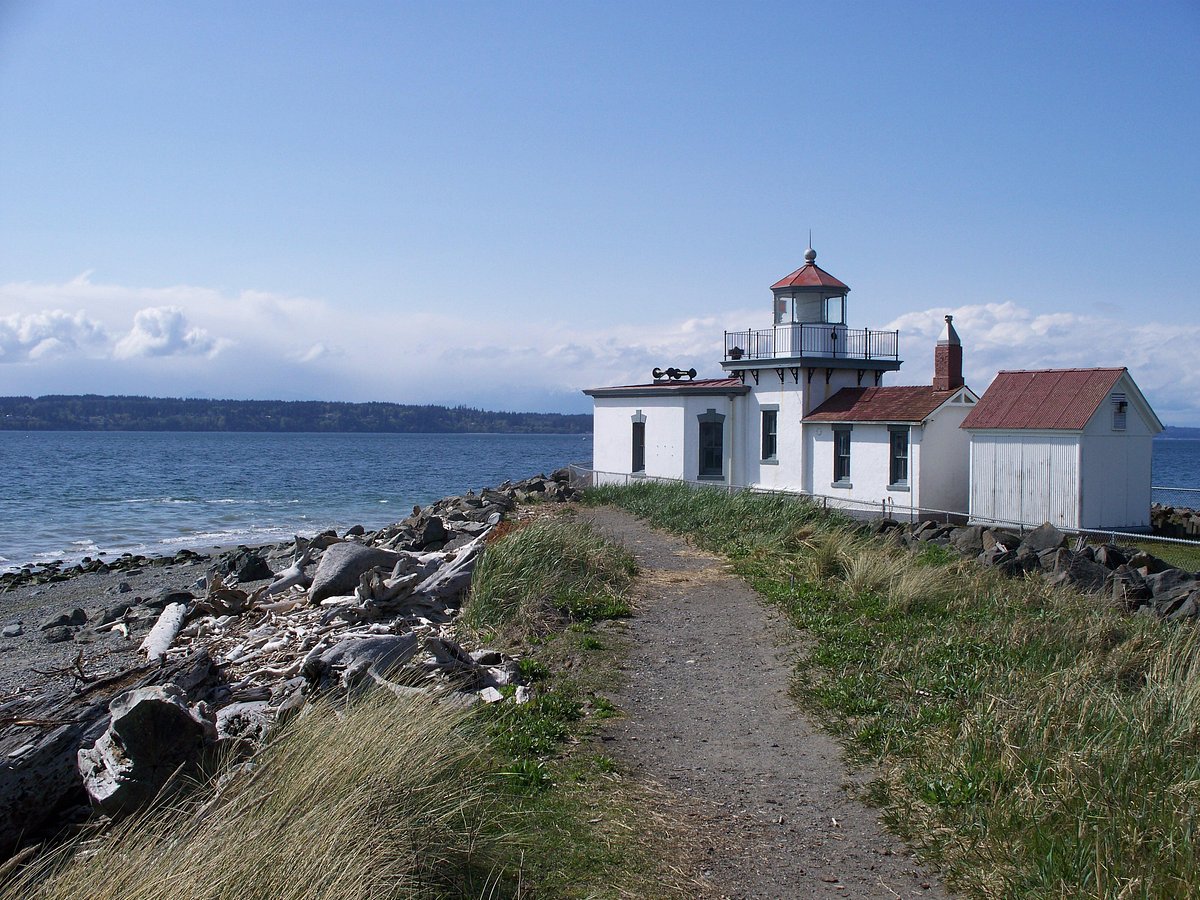 Visit Seattle's biggest public park, Discovery Park. There is a beach with tidal pools, loads of hiking trails, and more. You could make a whole day out of it. You can also find the Fort Lawton houses and the West Point Lighthouse, where you can learn some history of the area. Pack a picnic basket and watch the sun go down from the bluff.
19. Ballard Locks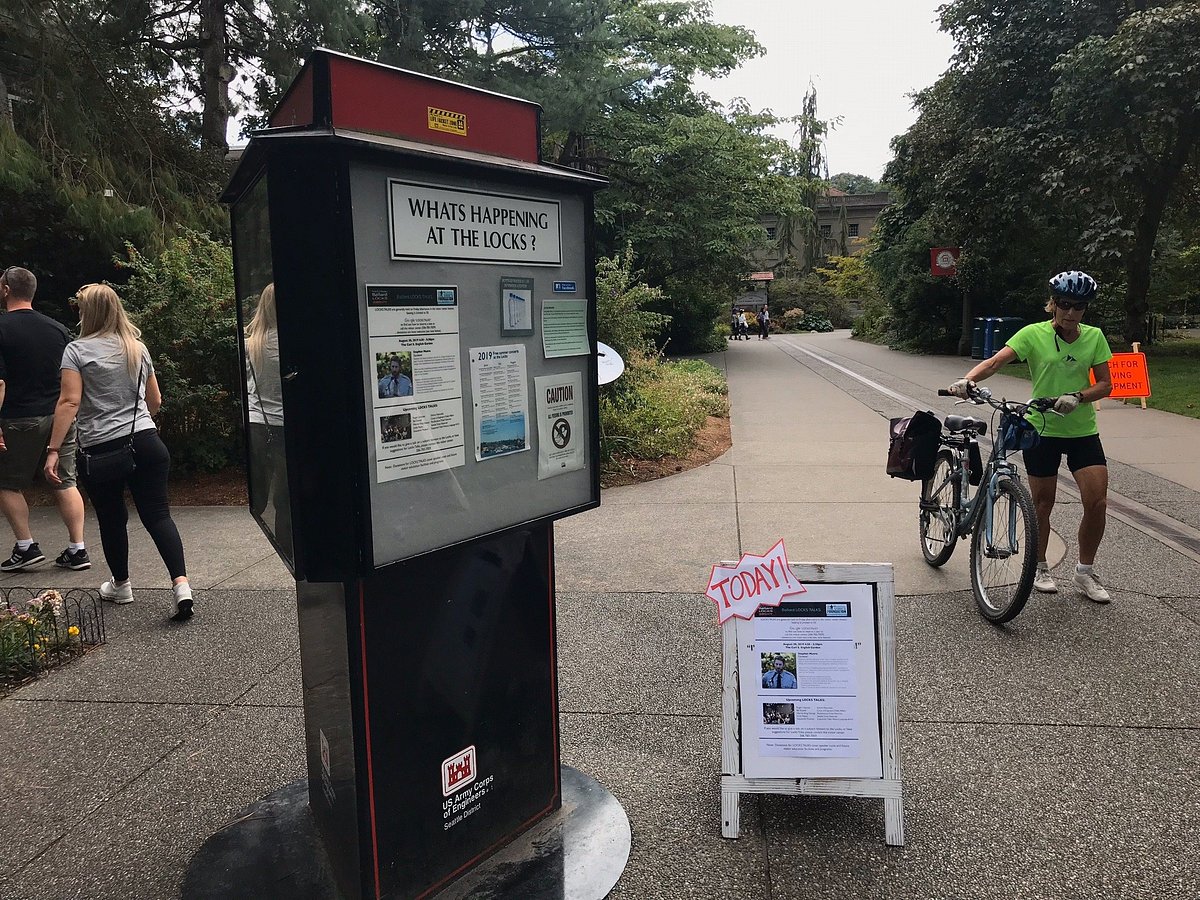 The Ballard Locks are very popular, especially for boat enthusiasts, although it is exciting to see for kids as well. You can watch the boats move from the freshwater lake to the saltwater Puget Sound through the Lake Washington Ship Canal.
Those with a passion for engineering can witness the mechanics of the locks that make this whole thing possible. Regardless of what you like, it is very interesting.
You can watch the salmon jumping up the river during the spawning season. Just go to the viewing window by the Fish Ladder on the south side. Seals, herons, and sea lions frequent the Ballard Locks, so you can also spot some other wildlife.
20. Kubota Garden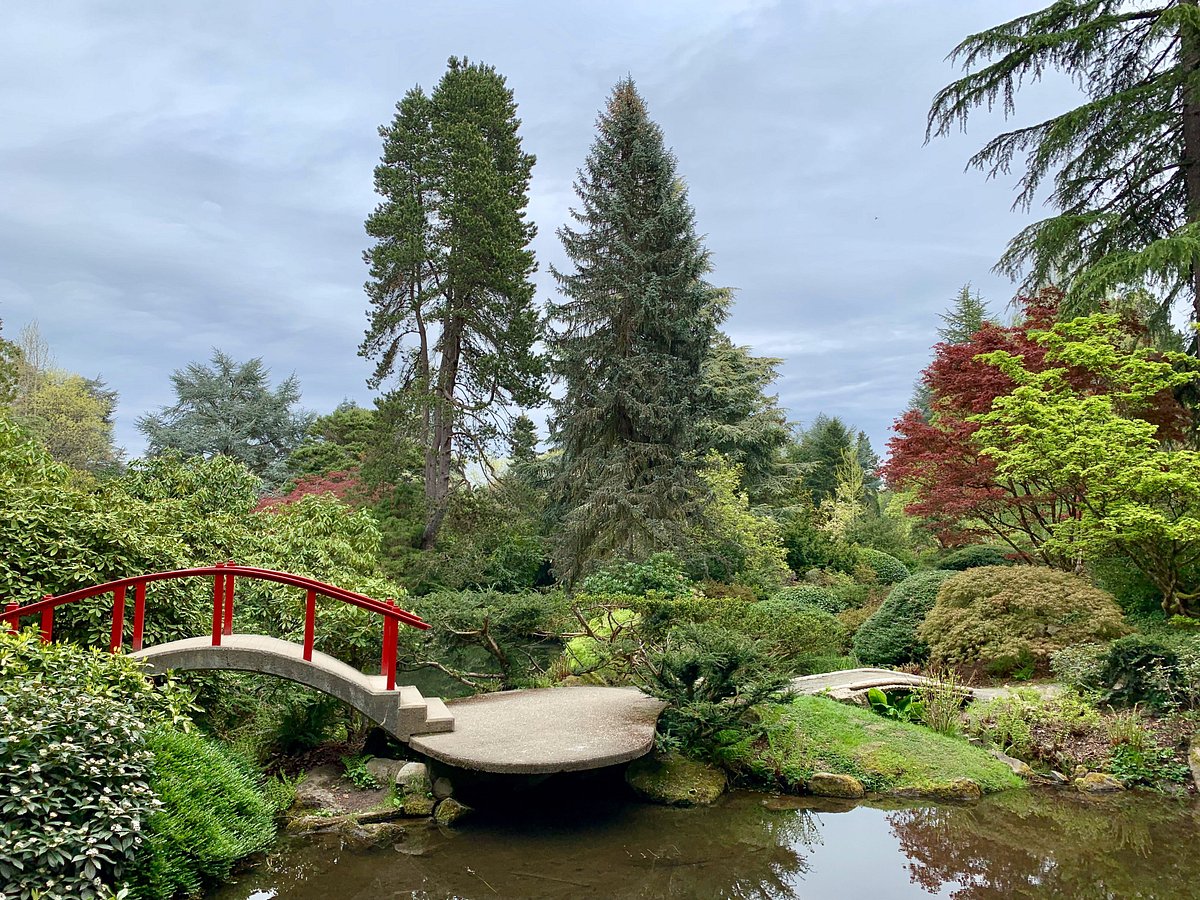 Kubota Garden is in the Rainier Valley neighborhood, a few miles from downtown. It is a peaceful and uncrowded Japanese garden, perfect if you are looking for an escape from the hustle and bustle of the city.
The paths wind around ponds, past waterfalls, bridges, meadows, and forested grounds. It might not be fun for very young children, but it is one of the most beautiful places in Seattle.
21. The Amazon Spheres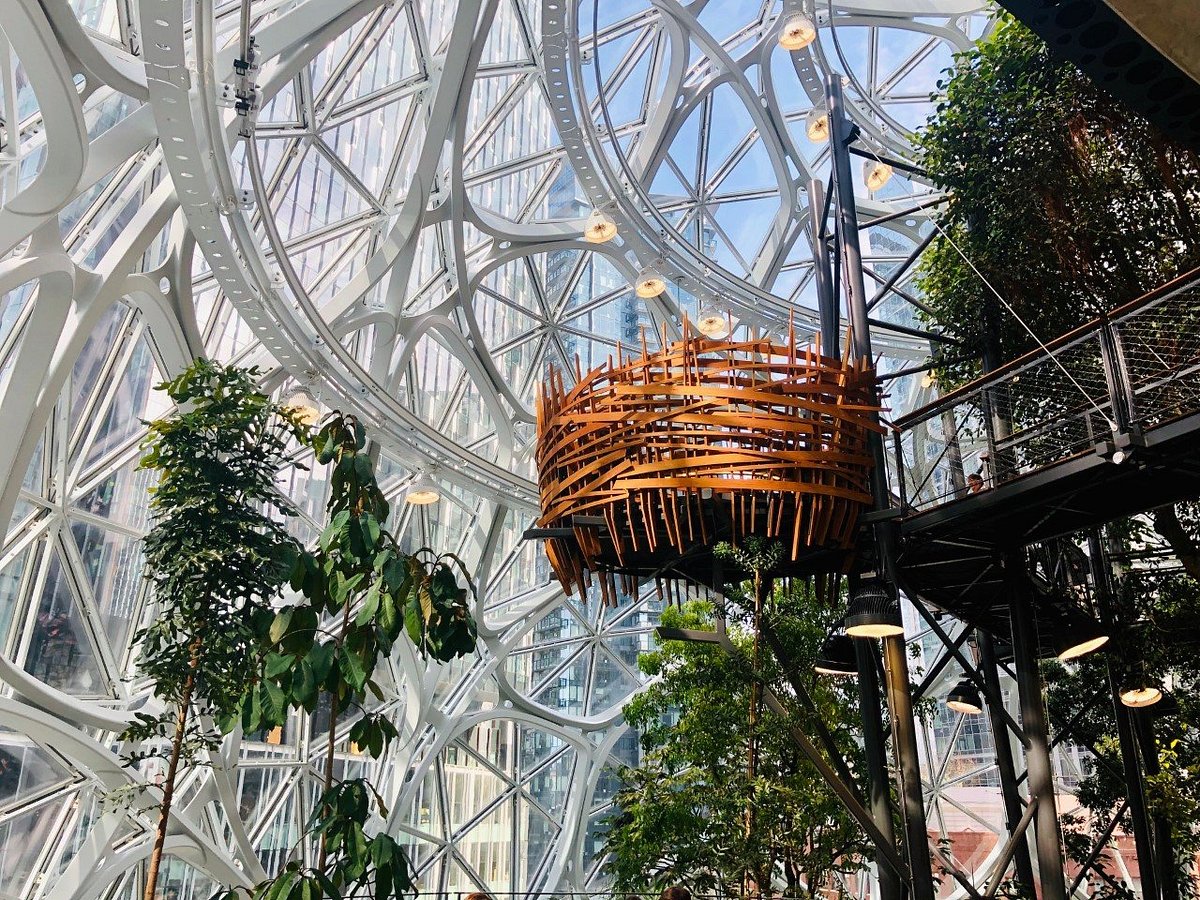 The Amazon Spheres house an incredible indoor garden with various exotic plants. Architecturally unique spheres were initially created as a workspace for all Amazon employees. They were inspired by and modeled like sphere-like conservatories across the world.
They are stunning to see from the outside, but if you want to go in, you must make a booking in advance.
22. Seward Park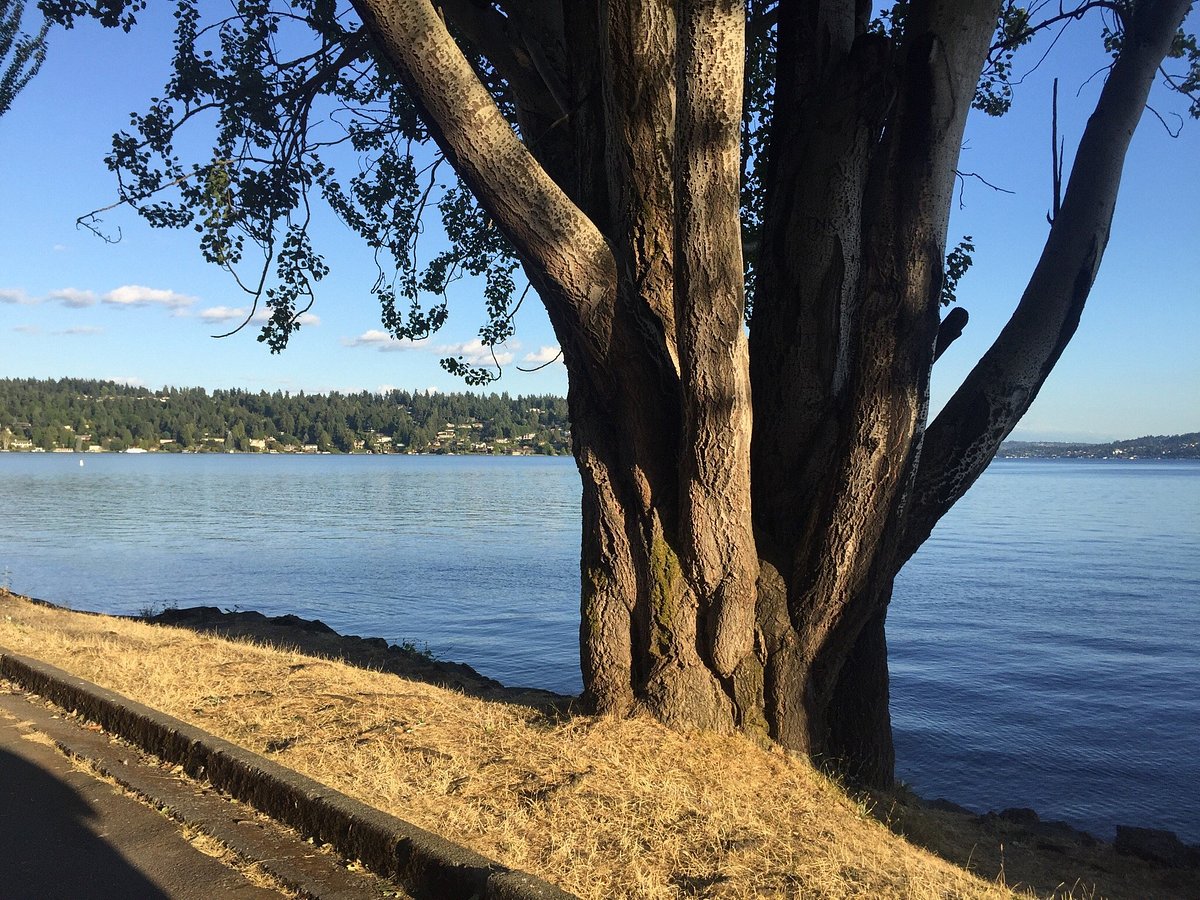 Seward Park is very close to Lake Washington and is the perfect spot to play and picnic. You can go on leisurely walks, relax on the shores of the beautiful Lake Washington, or ride bikes.
Seward Park is in Rainier Valley, and it boasts spectacular views of Mount Rainier. There are also a number of forested and paved trails. Since the park is so big, it never feels very busy. You can find lovely shaded spots to picnic under, and there is an awesome playground for the little ones.
23. Woodland Park Rose Garden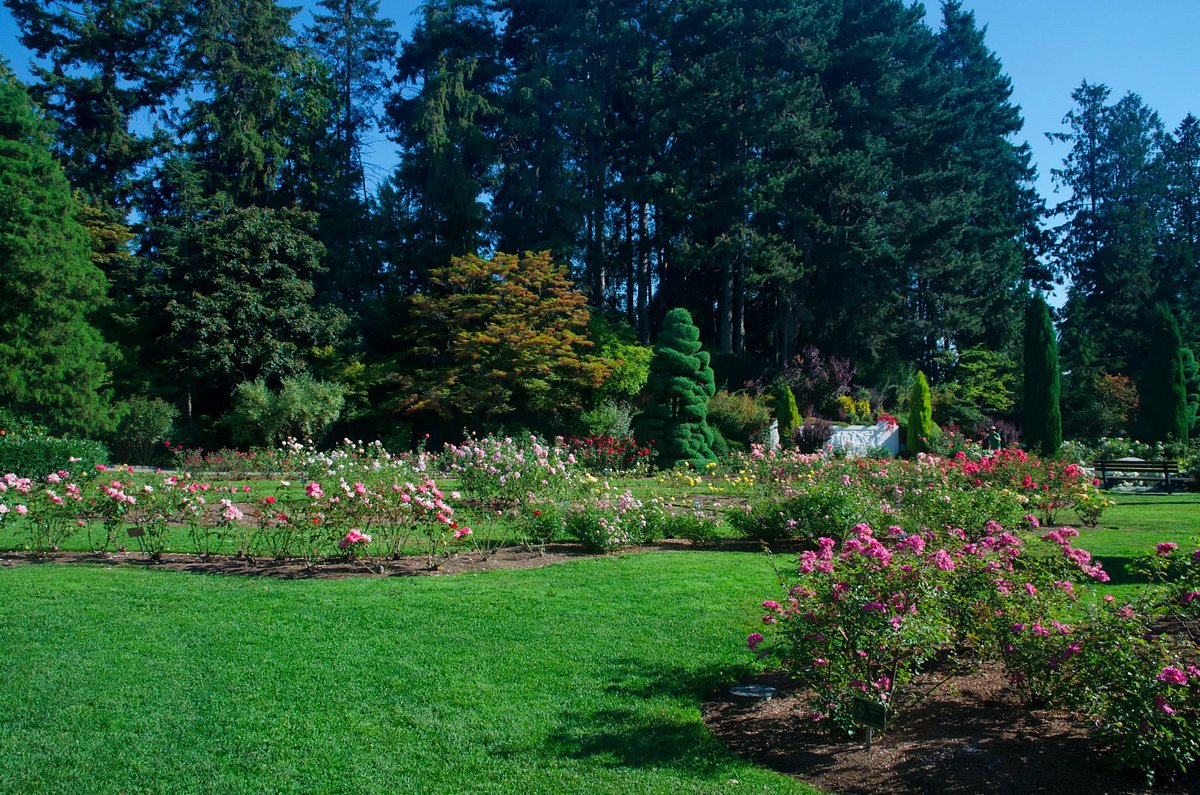 You can find thousands of different roses in the Woodland Park Rose Garden. This spot is beautiful and smells amazing. The gardens are well-maintained and manicured, and you can find small ponds, fountains, gazebos, and loads of floral surprises.
It is best to go during the summertime when the roses are in bloom. But it is still beautiful year-round.
24. Fremont Public Sculptures
Fremont is a very fun neighborhood in Seattle. Fans of the movie 10 Things I Hate About You will love the famous landmark that features in the film: the troll under the bridge. The troll is a very popular spot for photographs.
But Fremont has a wide variety of public sculptures you should see too. You can wander around to spot the Fremont Rocket, Lenin, the dinosaurs, Rapunzel, and a number of other quirky and unique statues.
25. Gas Works Park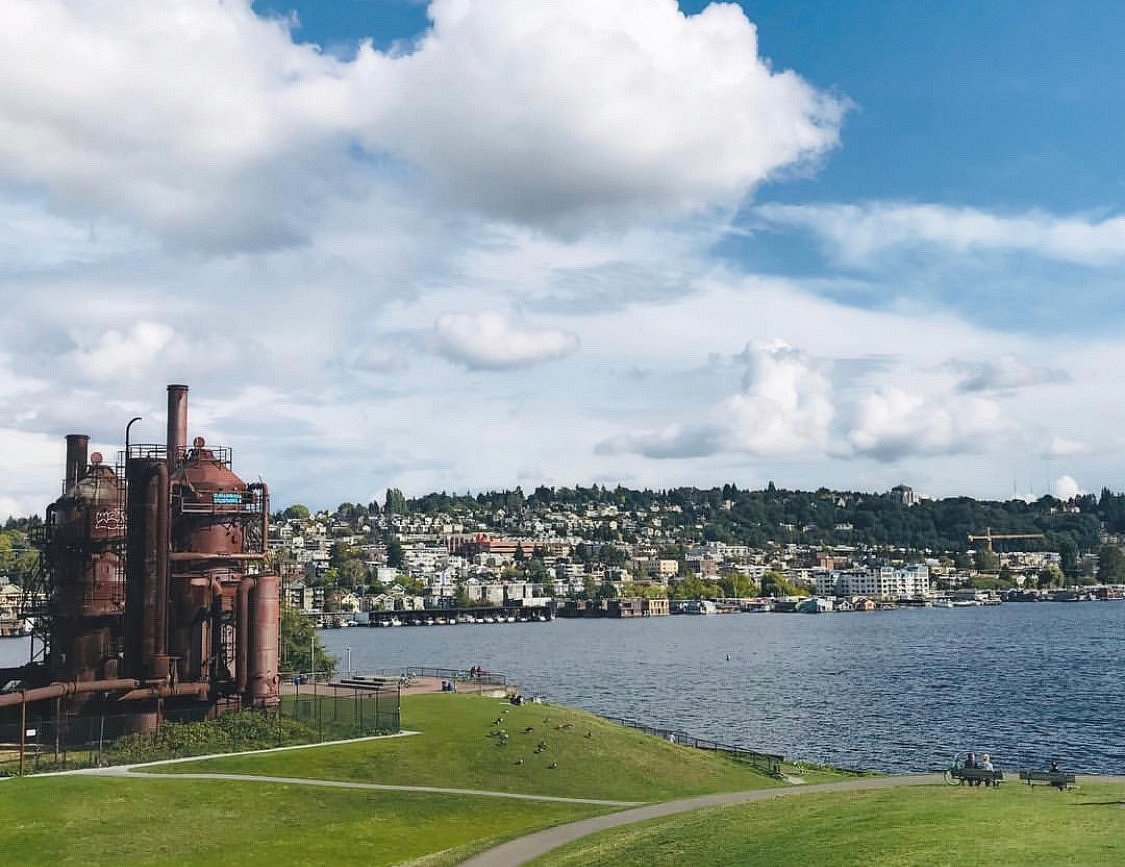 Head to Gas Works Park if you want those Seattle skyline views. You will have the best views of Lake Union, downtown Seattle, Mount Rainier, and the Space Needle. However, the park is much more than a viewing point.
There are also great hills for flying kites, grassy knolls, and amazing architectural structures. Gas Works Park used to be an oil plant, and all of the old buildings still remain. It looks like a scene out of a sci-fi movie.
26. Alki Beach Park
Alki Beach Park can be found in West Seattle, and it is as close as you'll get to a California-esque beach town. There is so much to do here. You can ride bikes, play volleyball, bring a scooter, or rollerblade.
We suggest packing a picnic and sitting on the sand for the day. You'll catch some sun and have the most amazing views of the skyline. You can also watch the sun go down behind the beautiful Olympic Mountains. This is definitely a day out that the whole family will enjoy.
27. Seattle Glassblowing
Seattle has quite the thing for glass art. The Glass Museum and Chihuly Garden make it quite obvious. There is a Seattle Glassblowing Studio right in Belltown that hosts glassblowing classes.
They also have free live glassblowing demonstrations. You will need to register online first and then head over to the studio to watch the mind-blowing demonstration. This is one of the best free things to do in Seattle, as it is educational and makes for a cool experience.
FAQs
What are the opening hours of the Seattle public library?
The library is open Mondays to Fridays from 8 am to 8 pm. And open on Saturdays and Sundays from 8 am to 7 pm.
What is the cheapest time to visit Seattle?
April, May, September, and October are the cheapest months to visit Seattle.
More about our TFVG Author