When looking for the perfect family vacation, California, USA is a must-see spot thanks to its wonderful beaches, great natural beauty, and countless attractions.
Families will be able to enjoy classic beach holidays where they can soak up the sun, enjoy watersports activities, or go on boat expeditions.
The mountains, hills, rivers, national parks, and forests are great for outdoor types. Hiking, kayaking, rafting, mountain biking, horseback riding, and nature spots are all possible here.
There are great towns and cities to suit everyone. Visitors will enjoy the vibrant nightlife, restaurants, and shops on their vacation in California.
Movie fans will also love California, the home of Hollywood. As well as being one of the world's most important locations for films, there are lots of great movie-related attractions worth visiting.
This article will look at two of the most popular movie-related attractions that visitors will be interested in on their vacations, Disneyland and Universal Studios Hollywood.
Disneyland
Disneyland is a Disney-themed amusement park located in Anaheim, California. It is the original Disney park and was first opened in 1955.
The park has undergone expansions, improvements, and developments over the years and welcomes around 18 million visitors every year.
The park features a number of character and film franchise-based rides and attractions. It is part of the bigger Disneyland Resort, including the Downtown Disney District, Disney California Adventure Park, and several Disney Hotels.
Universal Studios Hollywood
Located in the San Fernando Valley, L.A., Universal Studios Hollywood is a film studio and theme park. Despite previous tours being available, the park officially opened to the public in 1964, offering a look behind the scenes of Hollywood and live staged events.
Over time, the park developed to include other rides and attractions and became a theme park with different themed areas.
Universal Studios Hollywood welcomes just under 10 million visitors every year, meaning it is in the top ten American theme parks.
Universal Studios Hollywood vs. Disneyland California: Rides And Attractions
There are many reasons that people will want to visit a theme park like Disneyland or Universal Studios, but the biggest draw is the rides and attractions. Both feature some great rides from famous movies and franchises, featuring loved characters.
It won't be easy to fit all the rides into one day for both parks, but getting an idea of what they offer will help you make up your mind.
Disneyland
Disney land is split into nine different areas with several great rides and attractions. These are;
Main Street, USA – Sleeping Beauty Castle, Disney Art Gallery, Opera House, Movie Theatre, Train Station, Town Square
Adventureland – Jungle Cruise, Indiana Jones Adventure, Tarzan's Treehouse.
New Orleans Square – Haunted Mansion, Pirates of the Caribbean, Fantasmic
Frontierland – Mark Twain Riverboat, Big Thunder Mountain Railroad, Pirates Lair on Tom Sawyer Island
Critter Country – Splash Mountain, The Many Adventures of Winnie the Pooh
Star Wars: Galaxy's Edge – Millennium Falcon: Smugglers Run, Star Wars: Rise of the Resistance
Fantasyland – Peter Pan's Flight, It's a Small World, Matterhorn Bobsleds
Mickey's Toontown – Roger Rabbit's Car Toon Spin, Gadget's Go Coaster, Minnie's Runaway Railway
Tomorrowland – Space Mountain, Buzz Lightyear Astro Blasters, Finding Nemo Submarine Voyage
This is just a taste of the great options available at Disneyland, where Mickey Mouse and Star Wars fans will be able to explore lots of great options.
Universal Studios Hollywood
Universal Studios Hollywood is split between the Upper Lot and the Lower Lot. Here are some of the great rides and attractions you will find at Universal Studios Hollywood:
Upper Lot – Despicable Me Minion Mayhem, DreamWorks Theatre, Studio Tour, The Simpsons Ride, Waterworld: A Live Sea War Spectacular, Universal's Animal Actors, Special Effects Stage, The Wizarding World of Harry Potter, Flight of the Hippogriff, Harry Potter and the Forbidden Journey, Ollivander's Wand Show, Frog Choir, and the Triwizard Spirit Rally.
Lower Lot – Jurassic World: The Ride (Replaced Jurassic Park–The Ride), Revenge of the Mummy: The Ride, Transformers: The Ride 3D, Raptor Encounter, DinoPlay.
There is much more to enjoy, and it is worth checking what rides and attractions are coming soon or discontinued, like The Walking Dead Attraction.
Disneyland vs. Universal Studios Hollywood: Skipping Lines
With so many great rides and attractions enticing millions of visitors every year, the parks can get busy. Waiting times for the most popular attractions can get frustrating, which is why exploring the different ways to beat the queues.
Disneyland
Disney offers guests the opportunity to pay extra for Lightning Lane access to their attractions. Purchasing Disney Genie+ for $16 will give you easy access to online Lightning Lane booking for some attractions.
Not all attractions are available to use Disney Genie+, and a few of the most popular attractions require guests to purchase access individually.
Another way to avoid long queues is by using the single rider lane. This lets Disney workers fill empty seats with riders who don't mind sitting next to strangers and ensures the ride is full.
Universal Studios Hollywood
The Express Pass at Universal Studios Hollywood is bought with the admission ticket and can be used on all rides and attractions, and it can only be used once per day on each ride.
Universal Studios Hollywood also has single rider lanes like Disneyland. This is great for people that don't mind who they sit next to or for groups that want to split up for everyone to enjoy specific rides or attractions.
Disneyland vs. Universal Studios Hollywood: Dining
If you are spending a full day in theme parks, you will need to find somewhere to eat. Here are the best dining options for Universal Studios Hollywood and Disneyland Anaheim.
Disneyland
There are many great dining options in Disneyland that you will be able to visit during your day. You will be able to make a reservation for most sit-in restaurants, and some even allow this up to 60 days in advance.
You will be able to choose from great pizza at Tomorrowland's Alien Pizza Planet, quick and easy service at Bengal Barbecue in Adventureland or a unique themed dining experience in the Blue Bayou Restaurant in New Orleans Square.
Other restaurants include the Carnation Cafe, Clarabelle's, Daisy's Diner, and Docking Bay 7 Food and Cargo for an exciting Star Wars-themed meal. As well as a number of other great, diverse restaurants, you will also be able to pick up snacks from snack bars and food carts dotted around the park.
Universal Studios Hollywood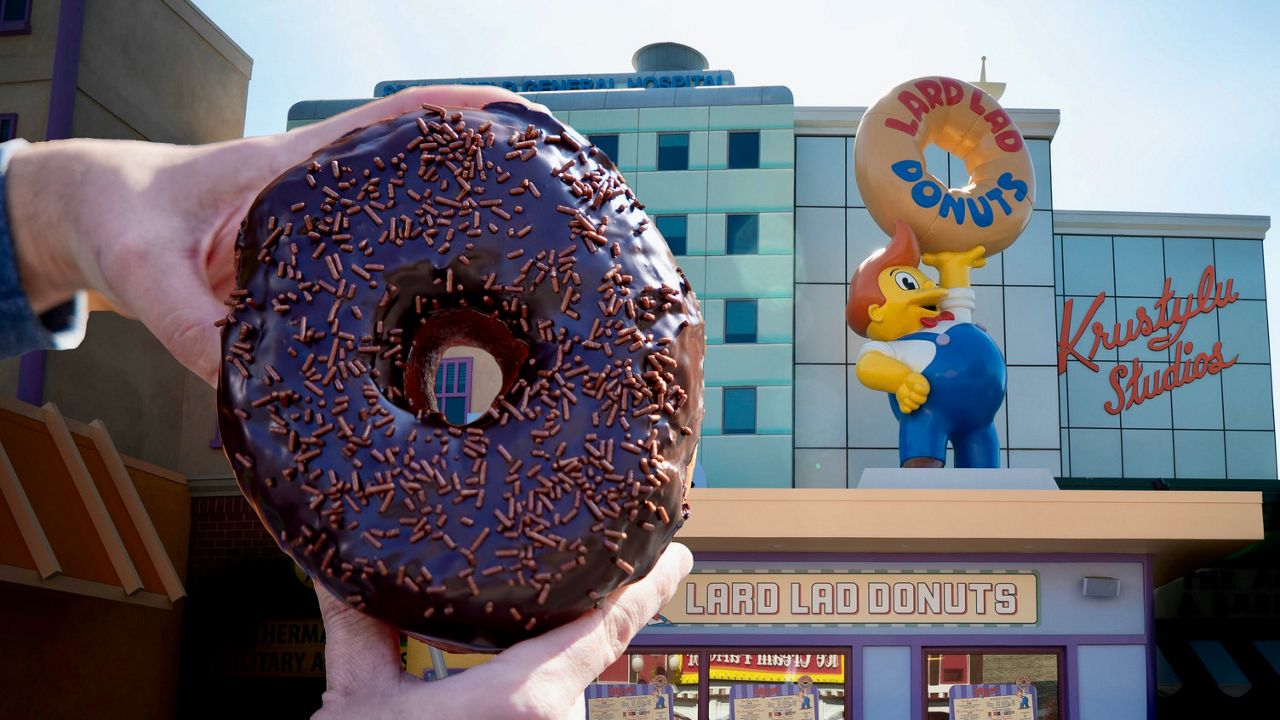 Like Disneyland, Universal Studios Hollywood offers visitors a vast range of restaurants to suit all tastes and dietary requirements.
Some restaurants available to visit include Antojitos Cocina Mexicana, Bubba Gump Shrimp Co, Bumblebee Man's Taco Truck, Chick Chick Chicken, Despicable Delights, Duff Brewery Beer Garden, Hog's Head, Hollywood & Dine, Isla Nu-Bar, Jimmy Buffet's Margaritaville, Krusty Burger, the Three Broomsticks, and many more.
Disneyland vs. Universal Studios Hollywood: Events And Tours
As well as exciting rides, there are great tours and events to keep your eye out for at both parks.
Disneyland
There is always lots going on at Disney, but the best thing to watch is the fireworks display at the night's end. This is subject to weather conditions, but you will find it is a great way to finish a magical day.
Disneyland fireworks shows are themed and will change throughout the year, with special Christmas, and Halloween shows being particularly popular.
Universal Studios Hollywood
The Universal Studios Hollywood studio tours are a great way to glimpse behind the scenes and discover how the biggest Hollywood blockbusters get made.
Disneyland vs. Universal Studios Hollywood: Shopping
Retail therapy and picking up a few souvenirs can always be fun, so the best shopping options in both parks are here.
Disneyland
Throughout Disneyland park, there are several great shops where you will be able to buy everything from clothes and candy to Disney branded products and toys.
Some of the best Disneyland stores include Crystal Arts, 20th Century Music Company, Bibbidi Bobbidi Boutique, Candy Palace, Disney Showcase, Disneyana, Droid Depot, Fairy Tale Treasures, Resistance Supply, Star Trader, and The Mad Hatter in Fantasyland.
Universal Studios Hollywood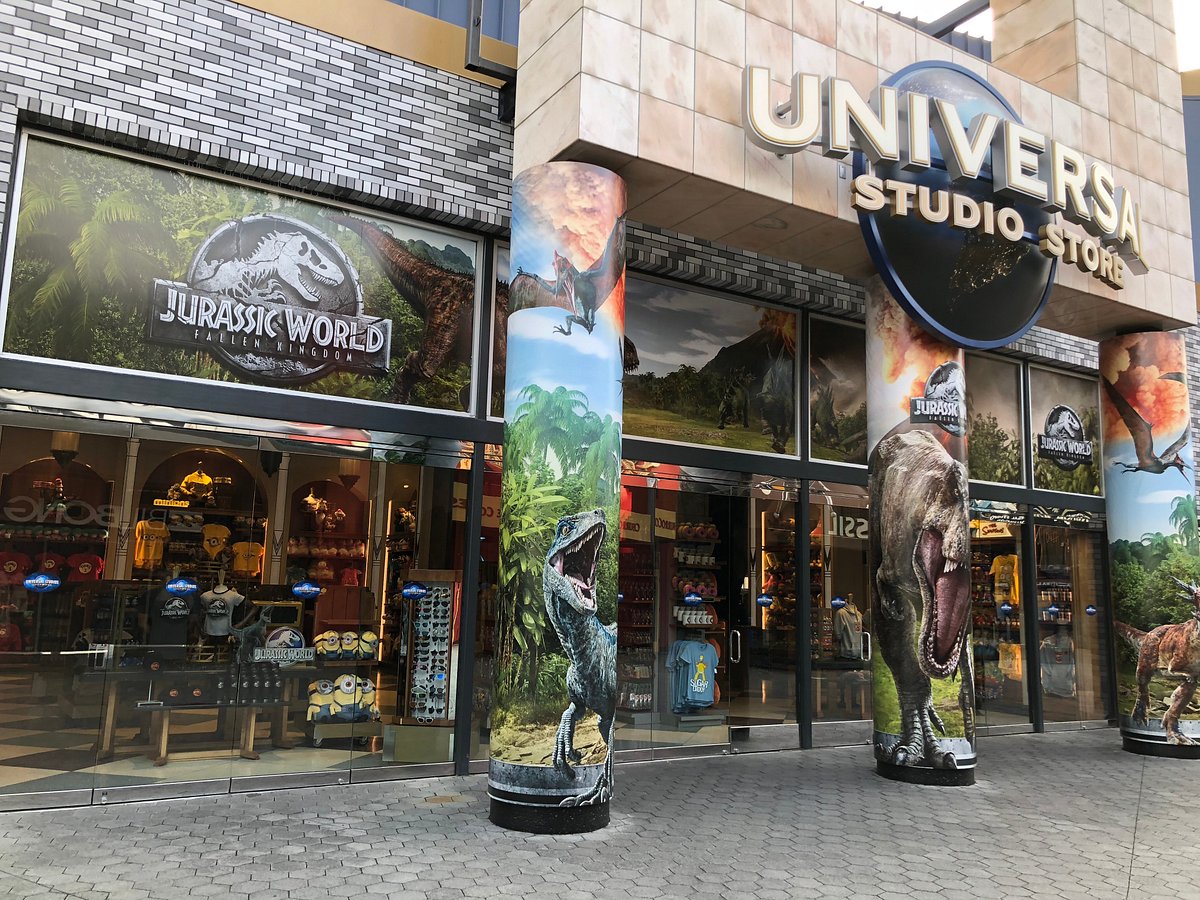 Universal Studios Hollywood has a great selection of stores to browse, including Abercrombie and Fitch, Billabong, Fossil, and Hot Topic clothing.
There are also movie-themed shops where you can find branded products, including the Transformers Supply Vault, Zonko's Joke Shop, Filch's Emporium of Confiscated Goods, Jurassic Outfitters, and Ollivanders.
Universal Studios Hollywood vs. Disneyland Ticket Prices
Disneyland vs. Universal Studios Hollywood prices are important for travellers on a budget, and to be honest, there isn't much between the two.
Universal Studios Hollywood ticket prices are slightly lower, but it all depends on whether you are looking for standard tickets or whether you will be paying for extras.
Generally speaking, Disneyland is a little more expensive across the board.
Disneyland vs. Universal Studios Hollywood: Hotels And Accommodation
Planning a holiday vacation is more than just making sure everyone is entertained for the trip. Finding accommodation is key to how good a time you will have as this is where you will go to rest and relax.
Your hotel accommodation is also important, so the best hotel options for both parks are here.
Disneyland
Disney resort hotels help to continue the parks' magic in your accommodation. You will be able to choose from Disney's Grand Californian Hotel & Spa, the Disneyland Hotel, and Disney's Paradise Pier Hotel.
They all offer locations close to the park, excellent service, pools, and wonderful locations to catch the evening fireworks shows.
Universal Studios Hollywood
The Hollywood Hotel offers its guests contemporary accommodation with classic Hollywood style. The hotel is only 10 minutes away from the park, making it the ideal location to enjoy the park.
Disneyland vs. Universal Studios Hollywood: Tickets And Passes
Ticket prices and options will always play a big part in what kind of experience you will get from amusement parks. Here are some options available for tickets to the two theme parks.
Disneyland
Disney Park Hopper tickets are worth exploring as you will be able to access both Disneyland and Disney California Adventure Park. You will be able to choose between day hopper tickets or multi-day tickets.
Downloading the Disneyland App and paying extra for the Disney Genie+ service will help you plan your trip and give you access to lightning lines.
Universal Studios Hollywood
Universal Studios Hollywood Express tickets are great for avoiding lengthy queues. VIP tickets also help you avoid queues and get you on the front row of rides and the convenience of a guide to help you. Let's not forget express tickets also include valet parking, free breakfast, and lunch.
Disneyland vs. Universal Studios Hollywood: How Long Does It Take To Visit?
The time it takes people to enjoy different theme parks will depend on the size of the group, the age of the people involved, and the rides and attractions that interest people.
Disneyland
Disneyland has lots to see and do, and this is great if you have lots of time to explore the park over a few days. It is recommended to take two days to fully explore and experience everything that Disneyland has to offer, but this will differ depending on what you want to see.
If you plan on spending one day at Disneyland, good planning is advised so you can fit as much in as possible.
Universal Studios Hollywood
Universal Studios Hollywood doesn't have as many rides and attractions as Disneyland, but you will still need at least a day to enjoy what the park offers.
Disneyland vs. Universal Studios Hollywood: Parking
Not everyone will be staying at hotels nearby, and waiting for public transport, especially after a long day in the parks, is not appealing. If you are going to drive, knowing where you can park and how much it will cost is important.
You will be able to park for Disneyland in the Mickey and Friends Parking Structure, Pixar Pals Parking Structure, or Toy Story Parking Area.
Disneyland parking costs $30 per car or motorcycle for the day, which can be purchased beforehand. Oversized vehicles like motor homes cost $35, and buses cost $40.
Preferred parking rates for easy access to elevators and escalators cost $45 per day.
You will be able to park at Universal Studios Hollywood's four parking lots: the ET Garage, Curious George Parking Garage, Frankenstein Garage, and Jurassic Parking Garage.
The cost of parking at Universal Studios Hollywood depends on when you arrive. Parking before 5 PM costs $30. After 5 PM is $10. Front gate parking will cost $65.
Where Are Universal Studios Hollywood And Disneyland Located?
Universal Studios Hollywood is close to several cities, including Burbank, Glendale, and Pasadena. The address is 100 Universal City Plaza, Universal City, CA 91608, United States.
Disneyland is in the centre of Anaheim, California, and is around a 30-minute drive south of Los Angeles.
Universal Studios Hollywood vs. Disneyland: Which Theme Park Is Best For You?
This is difficult, and it depends on whether you have a favourite franchise or movie. Overall, Disneyland has offered the classic allure for children of all ages for the past 60+ years, with its atmosphere unlike anywhere else and a huge selection of rides and attractions.
That is not to say that Universal Studios Hollywood is not worth visiting. Harry Potter fans will argue the Hogsmeade experience is worth visiting alone.
FAQs
Is Universal Studios Hollywood more expensive than Disneyland?
Disneyland is slightly more expensive, but it is not by a vastly noticeable difference. If you budget and plan, you will be able to enjoy a great day out at either park without spending a fortune.
When is the best time to visit Disneyland?
Getting into Disneyland first and visiting on off-peak days when kids are at school is advisable as it can get very busy.
How far is Disneyland from Universal Studios Hollywood?
With the well known California traffic, it would take around one hour to drive the 33 miles between the parks, and a bus would take considerably longer at over two hours.
Is preferred parking at Universal Studios Hollywood worth it?
Preferred parking at Universal Studios Hollywood is only $10 more but gives you better access to the park. If getting in and out of the park quickly is a priority for you, then it is worth it.
Final Thoughts
If you plan a family vacation to California and have the time and money to take a trip to Disneyland and Universal Studios Hollywood, you should. With so much to see and do in both parks and rides and attractions suitable for people of all ages, it makes for an excellent, fun-packed day out.
There are enough differences to make visiting both parks totally with it, and you will get your money's worth by spending a day in either park.
Planning your trips will mean that you enjoy everything the parks offer and help you find out about new rides and attractions, opening dates, and any other scheduled entertainment or displays.
Check out these other articles about vacationing in Los Angeles, California:
More about our TFVG Author