Covering over 160,000 square miles, California is the third biggest state in the United States. Going on a California vacation with kids is essential for all, with so much to see and do!
The Golden State is home to such iconic attractions as the Golden Gate Bridge in San Francisco and countless glorious beaches, such as Laguna Beach, adorning the coasts of its many picturesque cities. There is also an astonishing array of national parks, from Joshua Tree National Park to Death Valley National Park, to be found across its rugged landscape.
When it comes to family vacations, you will be spoilt for choice here. The state is filled with spots for exciting expeditions like skiing and rollercoaster riding. If you're looking to head to the slopes for your next vacation, take a look at our guide to the best California ski resorts you need to stay at with the kids to prepare for your family trip.
There are also countless places to visit if you and the kids are looking for a slower-paced vacation, including hiking through Yosemite National Park or fishing in Lake Tahoe.
For this reason, deciding on the right places to visit with the kids in California can seem daunting. This is why we have put together a list of some of the best California vacation ideas to help you plan a trip that the whole family can enjoy.
Still unsure of a destination for your trip? Our guide to the best destinations for a California family vacation will make the perfect read before planning your trip!
Here Are 23 Of the Top Places to Visit In California for Families
Boasting an astonishing 50 acres of slides and attractions, this Los Angeles water park is purpose-built for the kind of family fun that can make your vacation a memorable one.
With classic waterpark features like the Wave Cove and the Aqua Rocket, Raging Waters also features a water playground called Kids Kingdom. For the adults, the water park includes the Dark Hole tube slide at a staggering length of 500 feet. The new Bombs Away ride will create a similarly electrifying experience this summer, adding more opportunities for thrills.
The park also features an impressive range of kid-friendly culinary options – even the fussiest of children are catered to.
There is a range of seasonal passes available, and kids under the age of 3 can enter free of charge. Ultimately, Raging Waters is a must when planning places to visit with family in California.
Raging Waters is just a 1-hour drive away from San Franciso and the Golden Gate Bridge!
If you like the sound of Ragin Waters, you'll probably want to check out some more of the best water parks in California with help from our guide!
Another landmark in the LA area is Santa Monica Pier. Simply strolling along the pier is the perfect way to soak up the atmosphere and picturesque surroundings of the California coast. Heal the Bay Aquarium is located underneath the pier, where you and the kids can also marvel at some of the local marine life.
A visit to Pacific Park is another must if visiting Santa Monica Pier on a family vacation. Home to 12 rides, the amusement park also offers a solar-powered Ferris wheel, ideal for taking in the breathtaking views that make it one of the most photographed locations in the world.
In celebration of its long and colorful history, Santa Monica Pier's Secret Story Tour is an interactive app that takes you on a tour throughout the many stories and events that have defined the Santa Monica Pier.
Like the sound of Santa Monica? We've created a list of the best Santa Monica family hotels to help you plan for your trip.
Another Southern California theme park filled with activities for kids and grown-ups alike is Knott's Berry Farm.
The park is divided into four themed areas. The Old West Ghost Town recreates all the adventure of the Wild West, with a steam train, cowboys, and can-can dancers. Venturing over to Camp Snoopy, you and the family can enjoy 15 child-friendly rides in the company of Charlie Brown and Snoopy.
Paying tribute to the state's Hispanic heritage, Fiesta Village features several hair-raising rides. On the other hand, the Boardwalk celebrates Southern California's beach lifestyle with a host of coastal-themed rides and attractions.
Immediately next to the park is Knott's Soak City, a 15-acre aqua adventure park. With 23 different slides amongst other stimulating rides and attractions, it's worth dedicating some time to this separate park. However, an additional admission fee would be required to enter.
In addition to all these rides and slides, the resort even has its own hotel along with a restaurant and bar. Knott's Berry Farm is a vacation in itself.
If you're looking to kick the adventure element of your vacation up a gear, Mammoth Mountain contains several ski slopes across a staggering 3,500 acres.
Blending the excitement of skiing and snowboarding with the stunning scenery from the mountain top, Mammoth mountain is perfect for a winter getaway. The mountain also features a host of family-friendly activities such as snowshoeing, snowboarding, and rock climbing, along with full ski and snowboard lessons for kids.
However, adventure isn't just limited to the winter months here. Many visitors prefer to come here during spring and fall to fully appreciate the views and benefit from fewer crowds.
In the summer, the roads to Devils Postpile National Monument and the gateway to Yosemite National Park open up, providing more sightseeing opportunities.
Mammoth Mountain also contains many home rentals, hotels, and lodges to unwind and relax after a day of fun activities. The Camp High Sierra public campground is situated at the heart of Mammoth Lakes and is perfect for a summer getaway.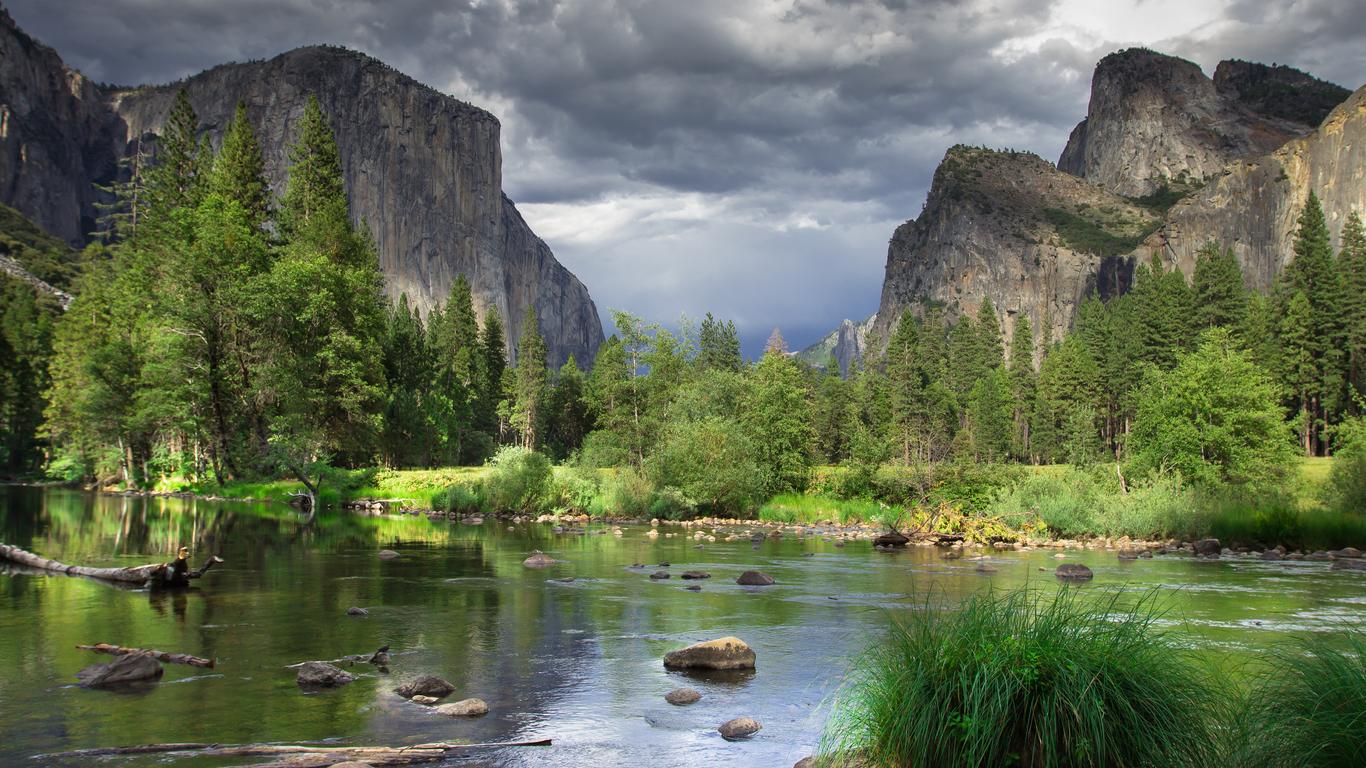 One of the state's most iconic and breathtaking attractions, this national park sprawls over 1,200 square miles. Complete with dizzyingly high cliffs, majestic waterfalls, and unspoiled wilderness, this mountainous terrain is filled with potential for family vacation activities.
The national park hosts a wide range of tours, walks, and talks that highlight the history and natural wonders of the area in all its glory. Many families chose Yosemite as their location for a camping vacation. With seemingly 750 miles of trails and wilderness to explore, it's easy to see why.
Be advised, however, permits are required for overnight wilderness stays and overnight climbing. A limited number of permits are available for each trail. 60 percent of permits are available for reservation in advance, and the remaining 40 percent are distributed on a first-come, first-served basis on the day of your expedition.
And with help from our guide, you can figure out the best time to visit Yosemite National Park with your family.
For avid fans of family movies, no trip to Southern California would be complete without a visit to Universal Studios. With rides that dip and dive through various themed worlds, the theme park brings an array of movie franchises to life.
The village of Hogsmeade from the Harry Potter series can be explored in all its magic and charm. Likewise, locations such as Moe's Tavern and Krusty Burger can also be visited. Jurassic World, the Walking Dead Attraction, and Despicable Me Minion Mayhem are just a few of the famed rides which can make your family's visit one to remember.
The Studio Tour spans four acres and is the largest set construction project in studio history. In order to make the set accurate, it was built with consultation from Steven Spielberg. Hosted by Jimmy Fallon, the video tour is as entertaining as it is fascinating.
Discounts are provided for admission to the studio when you book online.
Venturing slightly south of LA, the Balboa Fun Zone in the city of Newport Beach offers an idyllic harbor experience. A popular and historical tourist attraction, the fun zone features a Ferris wheel amongst other rides that are bound to keep the kids entertained.
Aside from the amusement park, the greater Balboa Fun Zone features numerous shops, restaurants, and saloons along the boardwalk. Complete with a sandy beach and the picturesque Balboa pier, this destination is well suited for those looking for a laid-back and relaxing summer vacation.
With attractions for both grown-ups and adults alike, Balboa Fun Zone is a destination that will keep everyone happy.
Disneyland Park is the main part of Disneyland Resort, where you'll find the most rides, as well as the most recognizable Disney characters. This area was the first addition to the resort, opened by Walt Disney himself back in 1955. Many of the classic rides that were first introduced back then remain in the park today, including Autopia, a fast-paced race course!
Other popular rides include Star Wars – Rise of the Resistance, the Pirates of the Caribbean, Space Mountain, and Jungle Cruise. You'll also find plenty of entertainment for your little ones, including the likes of King Arthur Carrousel, Mr. Toad's Wild Ride, and Peter Pan's Flight.
If you fancy a break from the rides, why not catch an old Disney classic at the Main Street Cinema or cruise around Tom Sawyer Island on the Mark Twain Riverboat!
If you're looking to plan your ultimate family trip to Disneyland California, our top tips will help you along the way.
Disney California Adventure Park is the second park found at Disneyland Resort and is the half of the resort where you'll find the most thrill-seeking rides. Where a lot of the rides found at Disneyland are based around classic movies, Disney California Adventure is where you get to meet all the new additions to the world of Disney, especially Pixar and Marvel characters.
Disney California Adventure allows you to experience the future of park rides, with such recent additions as Guardians of the Galaxy – Mission Breakout! and Web Slingers: A Spider-Man Adventure. There are also classic thrill rides aimed at younger guests, such as Goofy's Sky School and the Incredicoaster.
For those who want to experience the best of modern rollercoasters, make sure Disney California Adventure is part of your California vacation!
Six Flags Magic Mountain has 19 different rollercoasters, which is a world record number! Located in Valencia, this 262-acre world of adventure is brimming with fun things to do with the whole family.
The current main thrill rides of Six Flags include Apocalypse, CraZanity, Full Throttle, and Dive Devil. There are also several family and kids rides, such as the Whistlestop Train. Families can get between these mega rides by hopping on either the Orient Express or the Metro Monorail.
Plus, the theme park is constantly expanding – the Wonder Woman Flight of Courage, set to open in 2022, will be the longest and tallest single-rail roller coaster in the world. This will take the park's coaster number up to 20!
With a wide variety of live shows, along with restaurants and shops, Six Flags Magic Mountain is not just a hotspot for thrill-seekers. Six Flags Magic Mountain frequently makes the top 20 most-visited theme parks in North America – make sure to fit it into your California vacation!
Towards the northernmost fringes of the Golden State, this 300-acre exploration park is home to a botanical garden, a museum, and a forest camp.
With 64 different animal species residing here, this is the perfect spot to marvel at some of Northern California's native wildlife. The Sundial Bridge is another attraction held by the park, a public art installation that connects either side of the Sacramento River.
Combining an educational element with the child-friendly fun of two playgrounds and a playhouse, this natural beauty provides plenty of reasons for consideration.
The museum and Forest Camp are currently open from Wednesday to Sunday. With kids under 3 granted free entry, ticket prices for children are $14, and adults' tickets are $18.
Another one of California's natural beauties, Bass Lake is located about a half-hour drive from the Southern entrance to Yosemite National Park. Despite often being referred to as a smaller version of Lake Tahoe, the lake is 5 miles in length.
With pristine, calm waters, the lake offers fun activities like water skiing, kayaking, and pedal boating. If you're looking to take the family on a fishing trip, this spot is filled with snag bass, rainbow trout, and more.
The surrounding area contains countless trails for walking or mountain biking through the picturesque forested landscape. With different levels of difficulty for each trail, there are plenty of options suited to all age groups of kids.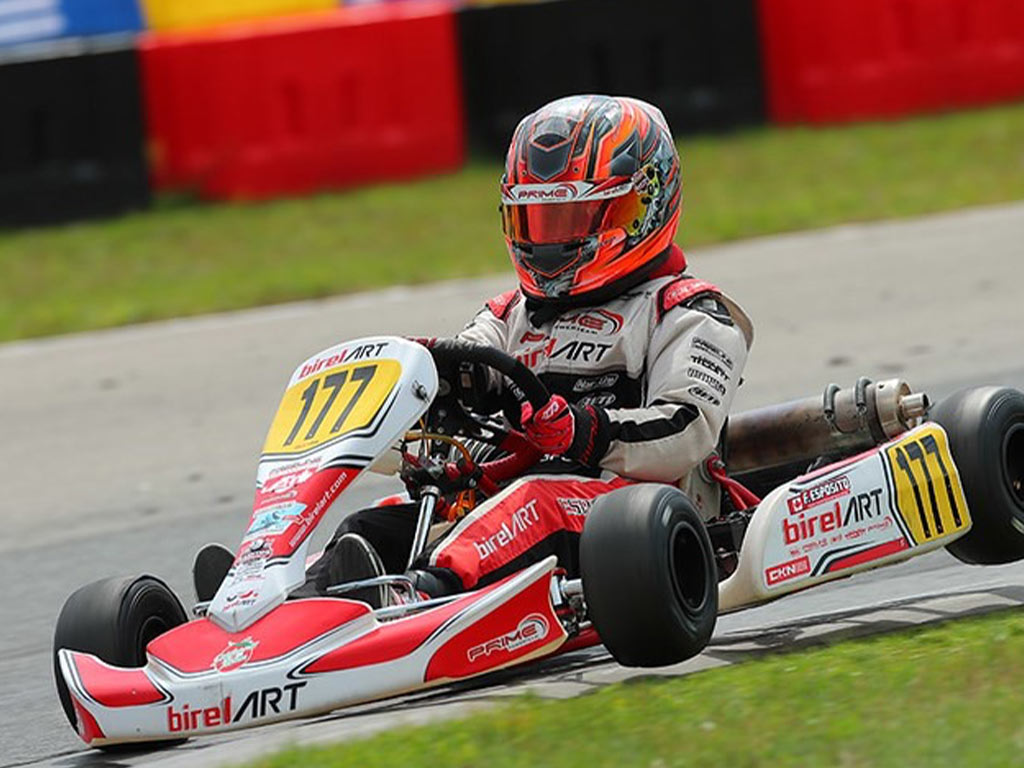 If you're in the Sacramento area, pay a visit to Northern California's premier outdoor go-karting circuit – the Prairie City Kart Track! With training classes are provided for the 12-17 age groups, this track is perfect for teenagers. This high-pace activity is only for thrill-seekers who like the idea of racing their siblings and parents around a fun course full of hairpin turns.
Fusing the excitement of their impressive racing circuit with a friendly, small-town feel, Prairie City Kart Track lets you feel the wind in your hair as you live out your fantasy of competing in Formula 1.
The Prairie City Kart Track may not be the best idea if you've got young kids to entertain, as the minimum age for racing is 12.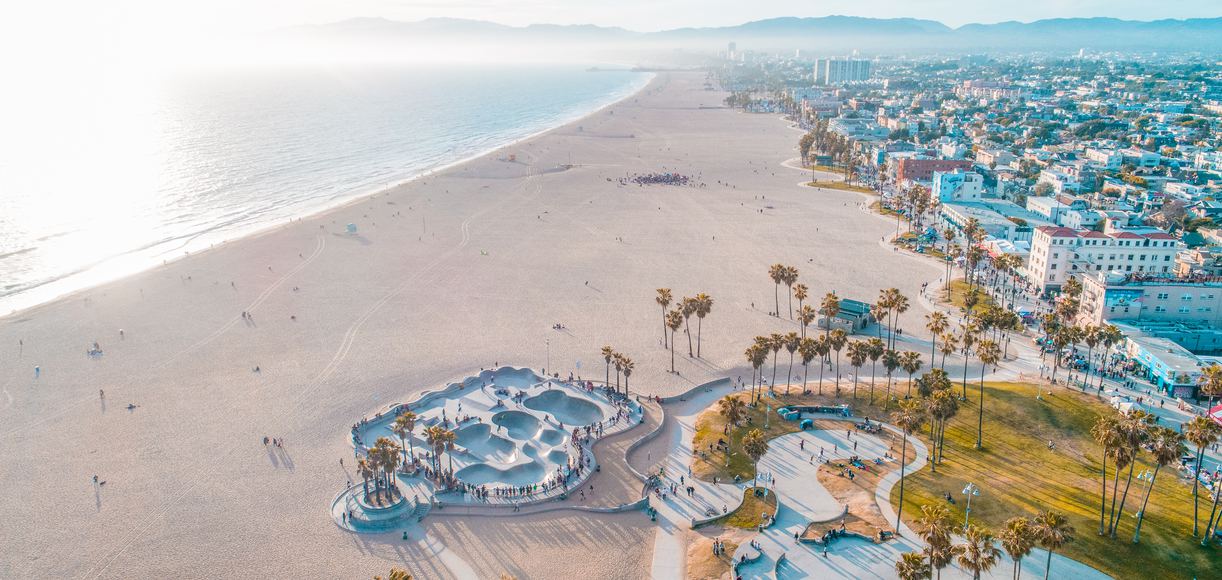 For a taste of LA's quirky, bohemian side, Venice Beach showcases some of California's charm and personality. Just south of Santa Monica, a stroll down the famous boardwalk will take you past such sites as jugglers, street performers, and musicians.
An outdoor gym and basketball courts add to the lively atmosphere, which lines the long beach and inviting storefronts.
Away from the shore, the Abbott Kinney Boulevard is filled with fancy restaurants, galleries, and boutiques. On the first Friday of each month, food trucks and live music assemble along the boulevard, making this the ideal time to visit this wonderful town.
While younger kids may not be particularly impressed by the quirky atmosphere, Venice Beach is a pitstop you must make if you are in the surrounding area and want to soak up the local culture.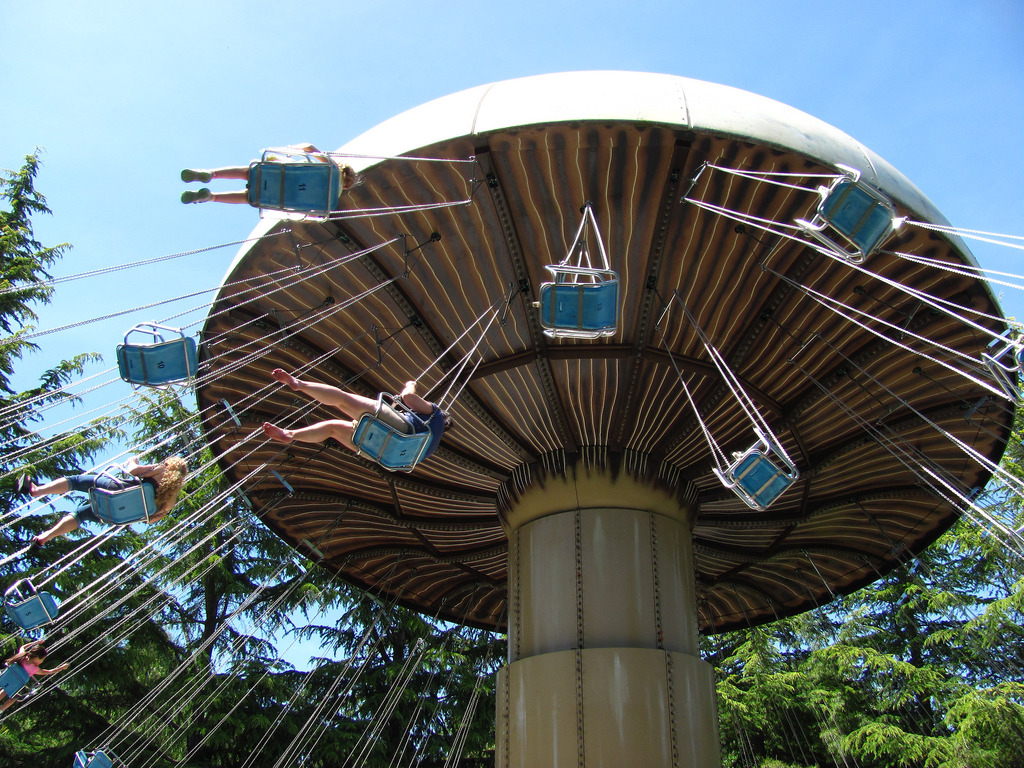 A non-profit adventure park that aims to educate children on horticulture and the importance of trees, Gilroy Gardens is one of a kind.
The park was inspired by founder Michael Bonfante's love of plants and trees and a desire to pass his passion onto the younger generation. Gilroy Gardens is a truly magnificent garden setting that does justice to Bonfante's lofty ambitions.
Although mainly educational, this park still features plenty of adventure and fun. Boasting over 40 different rides and attractions, this is a great place to keep the kids entertained while educating them.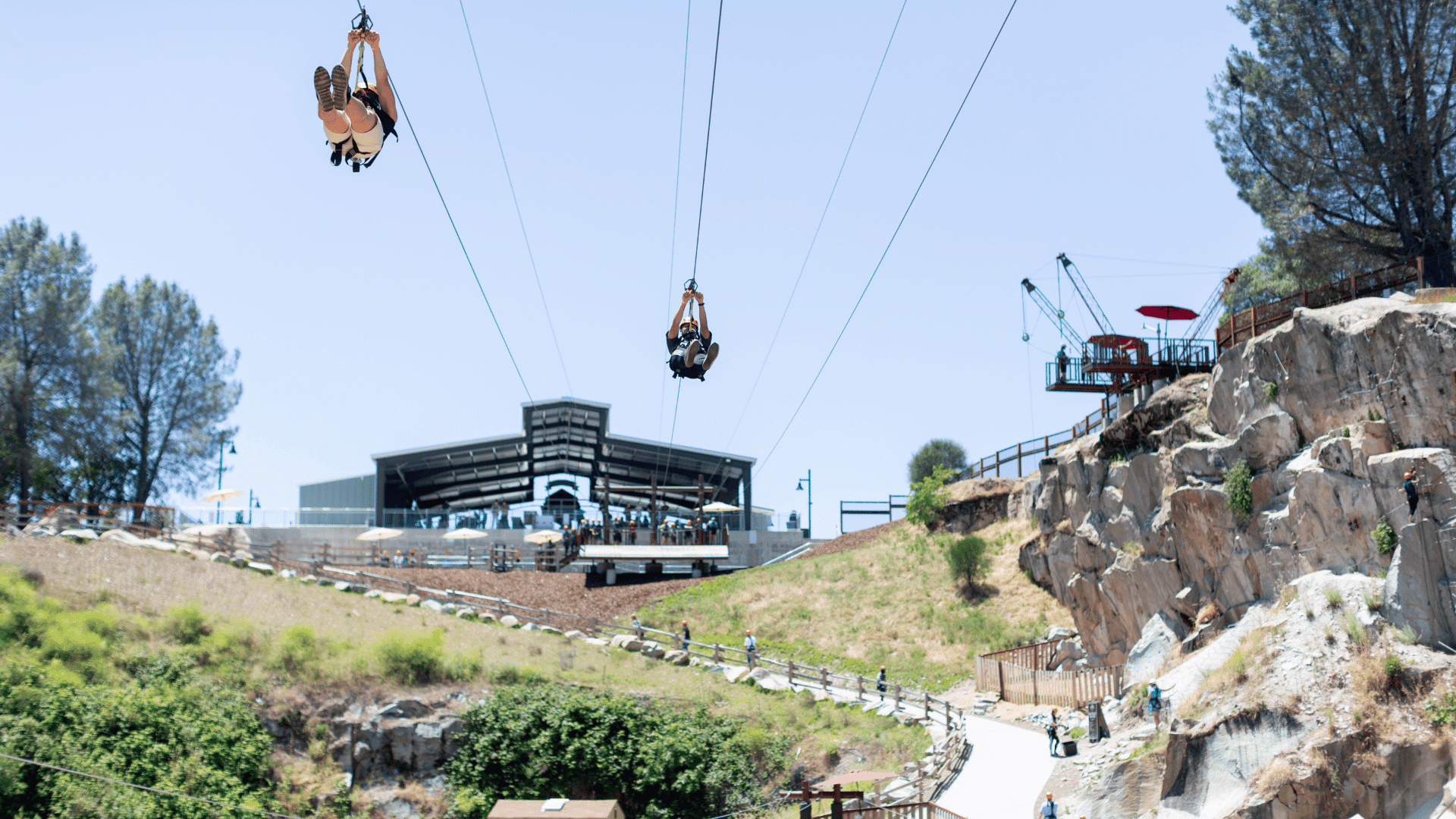 Another destination that is perfect for the adventure-seeking family is Quarry Park Adventures. Built atop a former rock quarry, this unique and thrilling destination caters to all ages.
The park offers the hair-raising excitement of ziplining and free falling from the clifftop. The heart-pounding challenges of rock climbing and rappelling a depth of 60 feet add more chances for thrills. If scaling rugged walls isn't your thing, fun paddleboat experiences are also available.
There's even room for younger kids to have fun at Quarry Park Adventures, with the park's Kidz Kove featuring over 30 running, climbing and hanging activities.
Or if you're looking for more family fun, check out our list of the best places for ziplining and aerial adventures in California.
Overlooking the Pacific Ocean, Santa Cruz Beach Boardwalk is the oldest adventure park in the state. Blending all the fun and exhilaration of rollercoasters and cliffhanger rides with the seaside beach experience that the Golden State is famed for, this Santa Cruz attraction is full of fun things to do.
The park is home to a host of family rides, built for the enjoyment of all age groups. The Cave Train tunnels below the Boardwalk in a journey accompanied by some of the park's original characters. The Ghost Blasters and Haunted castles add an element of spookiness, while the freefall and logger's revenge rides are as thrilling as any other rides in the park.
The MyBoardwalk card is a pay-as-you-go option that can be topped up for use on all the park's rides and attractions.
Located just over an hour's drive from San Francisco, this boardwalk is well worth dedicating a day out to.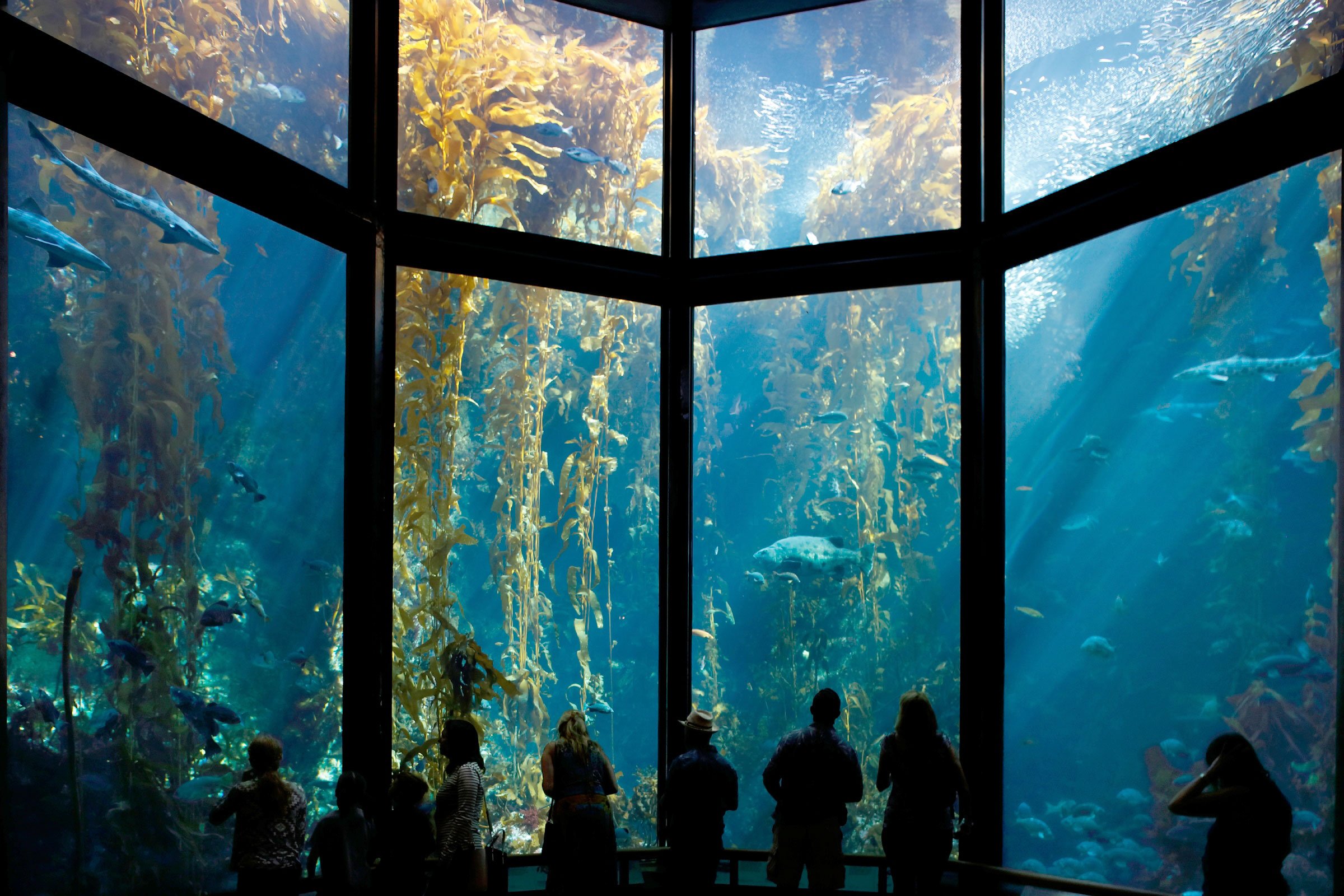 On the other side of the bay lies Monterey Bay Aquarium, the renowned home of a range of remarkable underwater creatures.
The Monterey Bay Aquarium is currently home to 12 local species of sharks and was the first-ever aquarium to display a great white! It also has a number of penguins, otters, and other sea-dwelling animals to admire. Among its most prized residents, however, are the astonishing array of jellyfish in the aquarium.
Having played a vital role in environmental and marine life preservation for years, this is an institution worthy of support, where both kids and grown-ups can learn about the species on show. The Monterey Bay Aquarium should be part of your California vacation itinerary if your kids are into marine life.
Tickets for this attraction are only available for purchase online.
When visiting Southern California with kids, there is one location that simply must be visited. On the outskirts of San Diego, this Lego-themed resort is a magical and fun-filled fun town for kids.
The park contains more than 60 rides shows and attractions suitable for kids aged 2-12. The water park, set to reopen this year, features more than seven slides over 10 acres of aquatic fun. The Lego Movie World brings hit movies to life in all their Lego glory. Legoland even features its own aquarium full of sharks, octopi, and more.
The Lego Hotel is located directly next to the main entrance to Legoland and is terrific for immersing yourselves in all things Lego, with a variety of Lego-themed rooms throughout. For an even more immersive experience, the Legoland Castle Hotel features several play zones and playful surprises.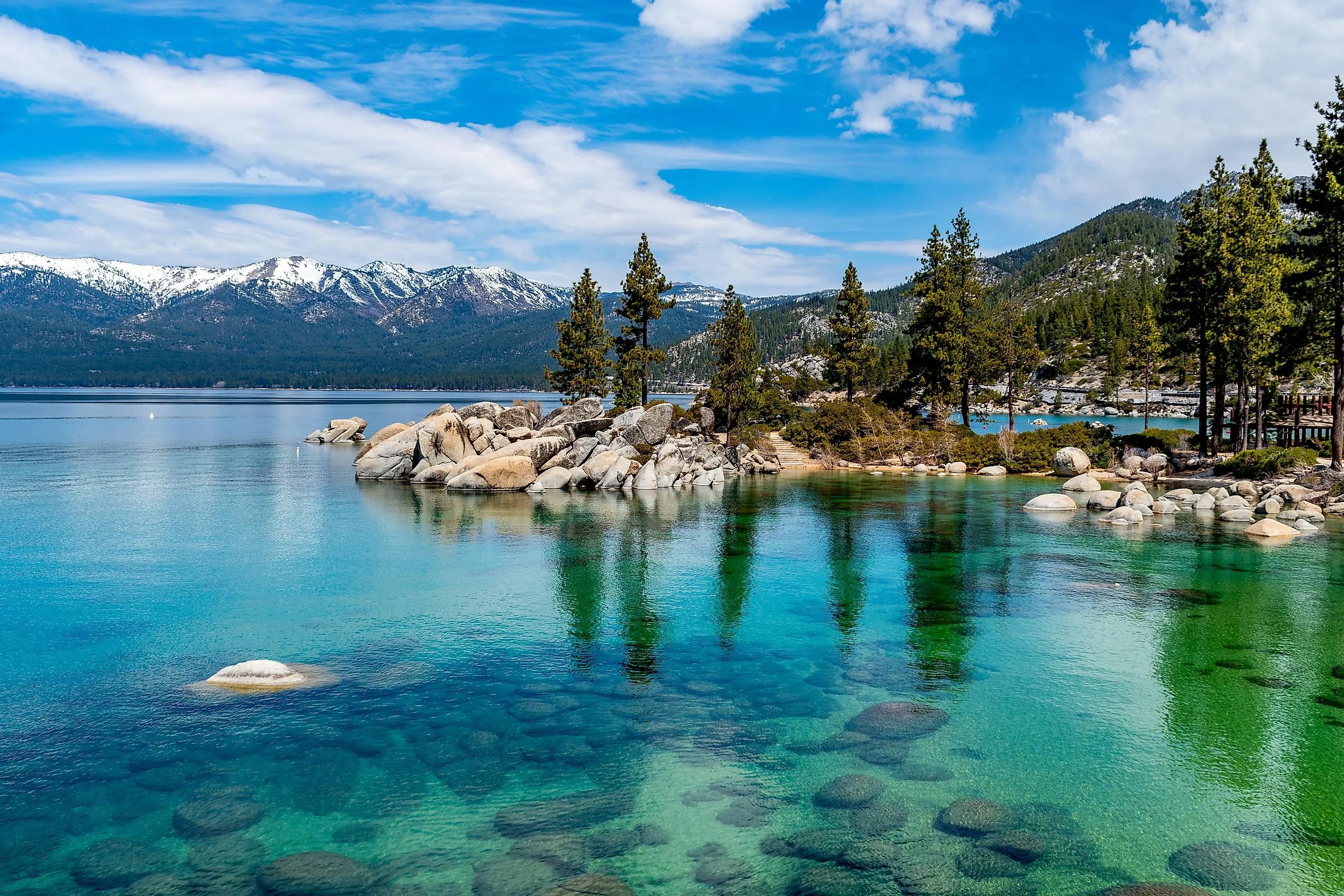 On the North-Eastern edge of the state, Lake Tahoe straddles the border of California and Nevada. Being America's largest lake, it is split into North and South Lake Tahoe.
The former is surrounded by the magnificent granite peaks of the Sierra Nevada. The numerous towns and communities dotted around the lake's periphery are full of unique leisure and dining options. South Tahoe also has plenty of ski slopes, along with hiking and mountain biking trails to help take in the idyllic views.
In terms of accommodation, both the North and South of the lake have a wide range of options. Bed & breakfasts, hotels, resorts, and motels are available, while South Lake Tahoe has an array of camping grounds if you wish to spend your visit in the heart of the lake's natural beauty.
Wherever you choose to stay at this truly massive lake, its fun activities and breathtaking views will make your family's California vacation memorable.
The Southern state's answer to Monterey Bay, SeaWorld San Diego features whales, sharks, penguins, and sea lions, to name but a few. There are also several loveable land animals like flamingos, macaws, and sloths!
SeaWorld San Diego is, first and foremost, an educational trip, with plenty of presentations taking place throughout the day. The main shows include Sea Lions Live, Orca Encounters, and Dolphin Days.
Each show is presented by a trained professional, who will run you through each animal's personality and eating habits – there may even be some tricks involved!
The animals aren't the only attraction, though – SeaWorld roller coasters and water coasters will be a hit with the kids!
The biggest rides include Manta and Electric Eel, which are both equally as thrilling. The Emperor ride, which opens in March of 2022, is set to be the fastest, tallest, and longest dive coaster in California!
For little guests, there's the Tentacle Twirl, Elmo's Flying Fish, and the Bayside Skyride. We recommend trying out the latter near to sunset! At the Sesame Street Bay of Play, where all the kid-friendly rides are located, you can interact with Elmo and Big Bird.
In the heart of Balboa Park, separated from downtown San Diego by the freeway, lies San Diego Zoo. Here, visitors can get up close and personal with the 12,000 animals who reside here! For being such a high-capacity zoo, it's unsurprising that it claims the title of the most-visited zoo in North America.
The whole family can get to know the tropical animals of the San Diego Zoo by taking part in one of the many experiences offered by the park.
The main experiences on offer include the Animals in Action Experience, Discovery Cart Tour, Crazy About Cats, Early Morning Cheetah Experience, and the Exclusive VIP Experience, where guests can spend up to 5 hours with a professional trainer!
The San Diego Zoo Safari Park offers a slightly different experience and can provide guests with a more upfront and personal encounter with giraffes, gorillas, kangaroos, lions, and elephants. This fascinating extension of the San Diego Zoo is laid out to be reminiscent of the great plains of Africa and is a must-visit for all lovers of animals.
San Diego Zoo is on our list of the best zoos in California. Why not check out our guide to find other awesome zoos in the Golden State?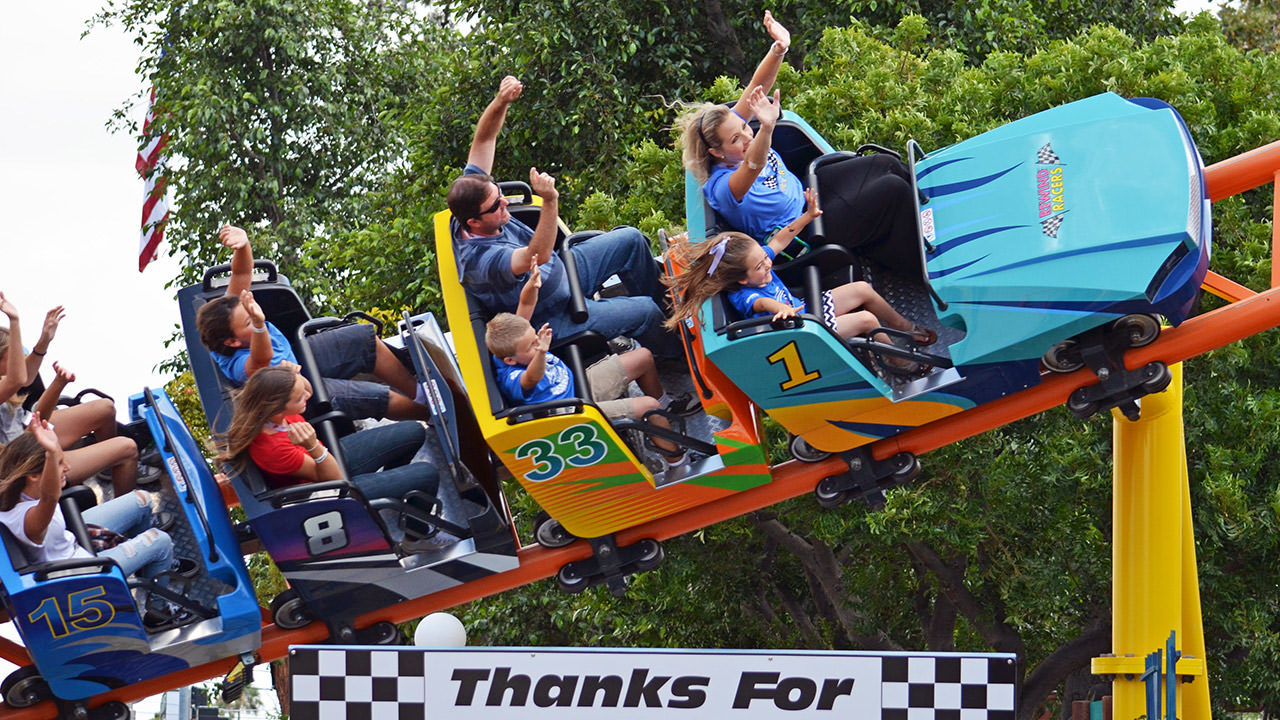 With a modest 11 attractions, including two rollercoasters, Adventure City is one of the smallest entertainment parks in California. With free parking and general admission at just $24.95, Adventure City is a great place to get all the fun of some of the bigger parks without the prices and long queues.
The Freeway Coaster and Rewind Racer rides are as hair raising as any others, while the Express Train and Carousel are well suited to younger children. This weekend-only park even has its own petting farm, adding more variety to this thoroughly enjoyable day out.
Located in the Southern half of the sprawling county of Los Angeles, a pitstop at Adventure City is a good idea when keeping kids happy as you explore the area.
FAQs
When is the best time to visit San Diego Zoo?
When visiting the zoo, the main priority should be catching the animals at a time when they are active and can be seen in their full glory. With this in mind, it is usually best to try and visit San Diego Zoo either in the morning or late afternoon. Seasonally, Spring and Summer are the best times to visit as clearer weather makes for better views and experiences.
How much does it cost to enter Legoland in California?
Prices for one-day admission start at $89.99, and for an extra $10, you can gain entry to the aquarium! However, for the full Legoland experience, prices for tickets and a stay at the resort's hotel start at $160 per person. For true Lego fanatics, annual passes start at $179.99.
How many rides are there at Disney California Adventure Park?
The park is home to 34 different attractions. These are spread across the themed areas of Hollywood Land, Avengers Campus, Cars Land, Grizzly Peak, Pacific Park, Paradise Gardens Park, and Pixar Pier.
Are you allowed to take food and drink into Monterey Bay Aquarium?
No food or drink is permitted to be taken into the aquarium. There are, however, a number of eateries nearby and plenty of picnic spots in the area.
Final Thoughts
When it comes to planning your family trip, the amount of California vacation ideas to choose from is genuinely dizzying. Being as big a state as it is, limiting your vacation to a specific region within California, such as San Francisco or Santa Barbara, is the most practical thing.
Within the northern half, such locations as Lake Tahoe and Monterey Bay Aquarium blend a local educational aim with an enjoyable overall experience.
The south, meanwhile, boasts many adventure and thrill-filled parks. The seemingly infinite beach-laden towns and cities along the coast are ideal for a sun-soaked vacation, while the state's interior contains the unrivaled beauty of its mountainous terrains and unspoiled landscape.
Wherever you decide to take your family, the Golden State has an endless array of expeditions that can excite, educate and entertain both grown-ups and kids.If you're looking for fun family activities without breaking the bank, we've created a list of the best free things to do in California with kids to make the most of your trip.
More about our TFVG Author
Caitlin is one of The Family Vacation Guide's long standing contributors. She enjoys taking vacation to busy, vibrant cities and has stretched her traveling legs out towards Europe in recent months, enjoying new experiences in Barcelona in Spain, and Nice in France.