Are you traveling to DC with the family but need help figuring out what to do (or are overwhelmed with options)? Do you need help with how to budget your trip? Well, look no further.
Here we will cover the best free things you can do with your family in Washington DC without paying an arm and a leg. As the nation's capital, there is no shortage of things to do.
Smithsonian National Museum of the American Indian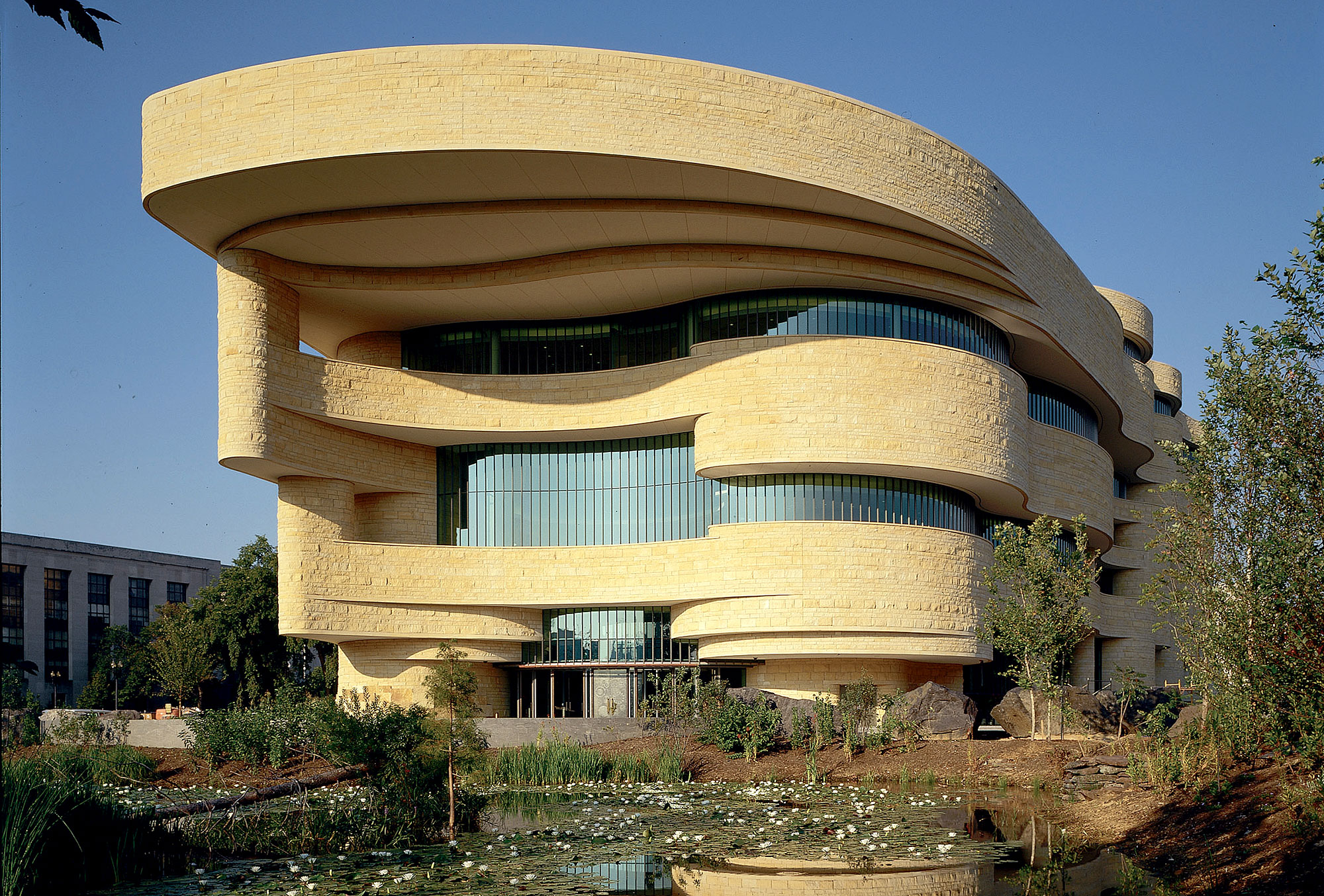 Open times: 10 AM to 5:30 PM every day.
Contact number: +1 202-633-1000.
Operated by the Smithsonian Institution, the National Museum of the American Indian is another exciting attraction in Washington, DC.
The museum excellently explains the influence America has had on native land. It's dedicated to preserving and interpreting the history, arts, and culture of the Native American people.
Established in 1989 along with the passage of the American Indian Act, it finally opened its doors to the public in 2004.
This popular attraction is home to an extensive range of exhibits. One of its primary exhibits explores Native American worldviews. There's also another that looks at treaties between Native American nations and the US government.
And if (in the unlikely case) you have kids interested in history, they may also appreciate the library and research center.
Many resources are available there, including documents and photographs of Native American history.
Traveler's tip: Remember the outdoor exhibits. The museum has outdoor spaces well worth exploring, such as the Native American Gardens. And as a rule of thumb, when traveling anywhere: don't rush.
African American Civil War Memorial and Museum
Open times: 10 AM to 6:30 PM, Monday to Friday; 10 AM to 4 PM, Saturday; Sunday, 12 PM to 4 PM.
Contact number: +1 202-667-2667.
The African American Civil War Memorial and Museum is a must-see in Washington, DC, bringing honor to the African American struggle for freedom in the US.
It's also a great trip for kids (of the right age) to learn about some important African American history. The memorial is a large granite statue of a soldier and sailor dedicated to July 18, 1998.
The museum is open to the public for free tours (self-guided, albeit) and exhibits African Americans' history during the civil war. It covers the Civil Rights movement and other vital events in African American history.
Overall it's a wonderful learning experience for young students and curious adults.
Traveler's tip: The museum is located in a great destination, which boasts restaurants and various other amenities. If you visit the museum, see what else is in the area, and make a day of it.
Free Performances at the Kennedy Center
Open times: 6 PM, Wednesday to Sunday (performances); 10 AM to 12:00 AM (roof terrace).
Contact number: +1 202-467-4600.
While the Kennedy Centre may seem to be the home place of high society, don't be intimidated. There are still activities to be enjoyed for free, not least of which are the various free performances.
To the south and north of the Grand Foyer, there are stages. Here you can enjoy free performances, from plays and jazz to opera.
After these performances, go to the roof terrace (absolutely free). It's accessible using elevators and offers stunning views of Georgetown, the National Mall, and Arlington.
And if you've been enticed by it all and are willing to pay for a Broadway production and some of the best in ballet and music, then you can find discounted tickets online.
Traveler's tip: Check what performances are scheduled well in advance, so you don't miss out on something you want to see.
US Navy Museum
Open times: 9 AM to 4 PM, Monday to Saturday.
Contact number: +1 202-685-0589.
The Navy Museum is dedicated to preserving and displaying the United States Navy's history. But what makes this museum special? Well, it's not only the largest but the oldest (having been established in 1961) naval museum in the entire world.
It's a brilliant way to learn about the critical role the Navy has had in US history. Admission is also free, making it a perfect place to stop by while in DC.
A free museum tour gives you and your family access to documents, artwork, and artifacts about the US Navy's history. Kids can even engage in interactive exhibits. It's educational and fun.
Traveler's tip: While this will cost you, it may be worth considering taking a guided tour. It'll make the experience much more engaging, and you'll benefit from being able to ask questions and get a bit more in-depth about navy history.
Eastern Market
Open times: 7 AM to 7 PM, Tuesday to Friday; 7 AM to 6 PM, Saturday; 9 AM to 5 PM, Sunday.
Contact number: +1 202-698-5253.
The Eastern Market in Washington, DC, is a must-visit if you're in the city. It's one of its' oldest marketplaces, full of fresh, locally sourced food. It's been active since 1873 and has grown into a highly reputable destination.
It's full of merchants (and vendors on the weekend) selling different food, including various kinds of cheese, seafood, meat, and baked goods. There's a lot to enjoy (and a lot of temptation to spend money).
And as much as you'll enjoy the indoor vendors, you might also appreciate the open market outdoors on the weekends. Typically, the market will include primarily farmers selling their produce.
Although it's not just food that's for sale, from photography, jewelry, pottery, and paintings, there's something for everyone at The Eastern Market.
Do you enjoy music? Well, the market often hosts live bands playing different music.
We highly suggest this market for families that:
Love foods (and consider themselves foodies).
Are interested in supporting local farmers and artists.
Love good music and great company.
Traveler's tip: Check with the Eastern Market in advance to see what live performances are on. This way, you can enjoy the music while spending a few bucks on delicious food.
Downtown Holiday Market (Seasonal)
While not something you'd be able to visit every day, the Downtown Holiday Market in Washington, DC, has been held annually for 18 years.
We highly suggest visiting this market if you can. It has many exhibitions from minority-owned businesses, various food vendors, and even live stage performances.
Traveler's tip: Do your research beforehand to determine when the next market will be held. You don't want to miss out on this holiday market!
National Mall
Open times: 24 hours, Monday to Sunday.
Contact number: +1 202-426-6841.
This large, open park area in Washington, DC, is home to various famous memorials and landmarks. For example, you might come across the Lincoln Memorial, the Korean War Veterans Memorial, and the Martin Luther King Jr. Memorial.
The Lincoln Memorial is a fantastic commemoration of a great man. Built in honor of the US' 16th president, the Lincoln Memorial is on the western end of the park.
You'll even find the World War II Memorial here, commemorating those who served during World War II. It's located at the east end of the Lincoln Memorial Reflecting Pool.
Finally, you'll even get to see the Vietnam Veterans Memorial nearby, in the Constitution Gardens, adjacent to the National Mall. It's located north of the Lincoln Memorial.
The destination also has various museums, including the National Museum of Natural History and the National Museum of American History.
Many also love going to the National Mall to enjoy a picnic with family and friends (Remember to bring water and snacks if you're thinking of picnicking!). At times, the National Mall even hosts various festivals and concerts.
This destination is central to the city's political and cultural life. It boasts millions of visitors each year, and for a good reason.
This is not somewhere you and your family would want to miss out on.
Traveler's tip: Preplanning your visit might be a good idea because of how large the destination is. And consider how you want to spend your time. Also, if you have any questions, National park service rangers will be available for questions between 09:30 AM to 10 PM.
And if you're interested in seeing more monuments, we'd suggest visiting the National Capitol Columns located in the National Arboretum.
East Potomac Park
Contact number: +1 202-485-9880.
This man-made island is located between the Washington Channel and the Potomac River. The park is honestly a treasure and something well worth appreciating and enjoying with your family.
The park boasts numerous recreational facilities, including a whole Olympic-size pool, tennis courts, and golf courses.
And if you're not quite into sports and high-intensity activities, you could always enjoy the picnic area with the family. There's also a playground at the southern point of the park for the kids to enjoy.
Are you a keen fisherman? Well, you can even enjoy a nice relaxing afternoon out fishing with the family (make sure you've got your Washington, DC, fishing license).
And if fishing isn't your thing, why not give model boat racing a go? The park boasts a large pond that has become known for being host to this activity.
Finally, if you appreciate the natural side of things, there's also something for you here. The park is home to the Japanese Cherry Tree Grove, which boasts over three thousand cherry blossom trees. It also boasts the Tidal Basin, a great spot to look at the cherry blossoms in the spring.
Traveler's tip: if you want to see the Thomas Jefferson Memorial, then you'll need to head to West Potomac Park. The Thomas Jefferson Memorial was built in honor of this president and author of the Declaration of Independence.
Smithsonian National Zoo
Open times: 8 AM to 4 PM, Monday to Sunday.
Contact number: +1 202-633-4888.
Boasting free admissions and being open 364 days a year between 8 AM and 6 PM, this Smithsonian National Zoo is a treasure of Washington, DC.
It was founded over a century ago, in 1889. And currently, the zoo houses over 2,700 animals (and over 390 species).
Did you know that this zoo is one of the oldest in the entire United States? It's truly a fantastic destination. You'll find lions, gorillas, pandas, elephants, and many other animals.
And the kids will undoubtedly love it, so that's a huge bonus. In general, it's a wonderful destination to learn more about animals, their world, their peculiar behaviors, and how they live.
There are even guided tours that you can take and many educational activities to enjoy. Better yet, you don't even have to drive there yourself. The zoo is fully accessible through the use of public transportation routes.
Traveler's tip: If you want to save yourself the aches and pains of long lines and difficult-to-see exhibits, go there early in the morning. The zoo is quite famous and can get pretty crowded.
Meridian Hill Park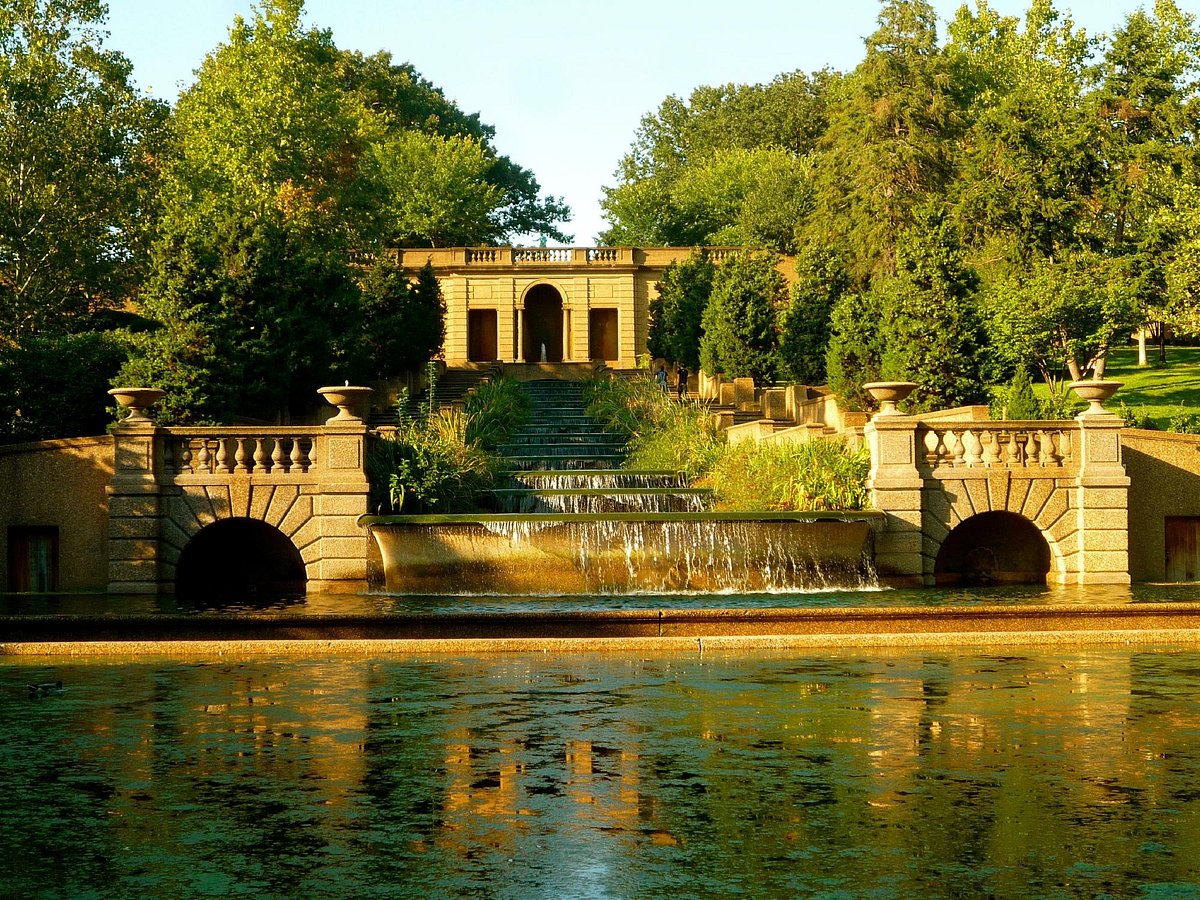 Open times: 5 AM to 9 PM (winter) and 5 AM to 12 PM, Monday to Sunday.
Contact number: +1 202-895-6000.
Meridian Hill Park is a wonderful public space in Washington, DC, for the whole family to enjoy. Typically, you'll likely find people walking their dogs. You might also see the odd yoga class or just a group of friends hanging out and laughing.
It's "good vibes" at Meridian Hill and has been for some time. The park was made as far back as somewhere between 1912 and 1936.
Along with its friendly surrounding, it was designed with stunning art to appreciate. For example, it's home to The Dante Memorial, recognizing Dante Alighieri, an Italian poet.
This park is a good choice for you and your family if:
You're looking for somewhere to hang out and relax with your family.
You're interested in observing and appreciating the artwork.
You're looking for a great place to take your dog for a walk.
In summary, the park is known for its beautiful landscape and cultural significance, and it's well worth a visit (additionally, it's free, so what do you have to lose?).
Traveler's tip: When visiting Meridian Hill Park, take your time to truly appreciate the atmosphere, sights, and sounds. It's a lovely place.
Anacostia Community Museum
Open times: 11 AM to 4 PM, Monday to Sunday.
Contact number: +1 202-633-4820.
Located in the Anacostia neighborhood, this community museum is dedicated to preserving and interpreting the culture of the Anacostia and other African American communities. And it's undoubtedly one of the best museums in Washington, DC.
It's essential that children know about history, and that's why we recommend giving this destination a visit if you can find the time.
Founded in 1967, the museum now boasts a collection of more than 20,000 objects, including various photographs and artifacts.
The museum's previous exhibitions have focused on urban renewal and civil rights topics.
In general, visiting the museum is a very educational experience. And, if you come at the right time, you can partake in an in-museum group tour which the whole family can enjoy.
Traveler's tip: Take advantage of the research center. There is quite a large variety of resources, all related to the history of the Anacostia community.
Frederick Douglass Historic Site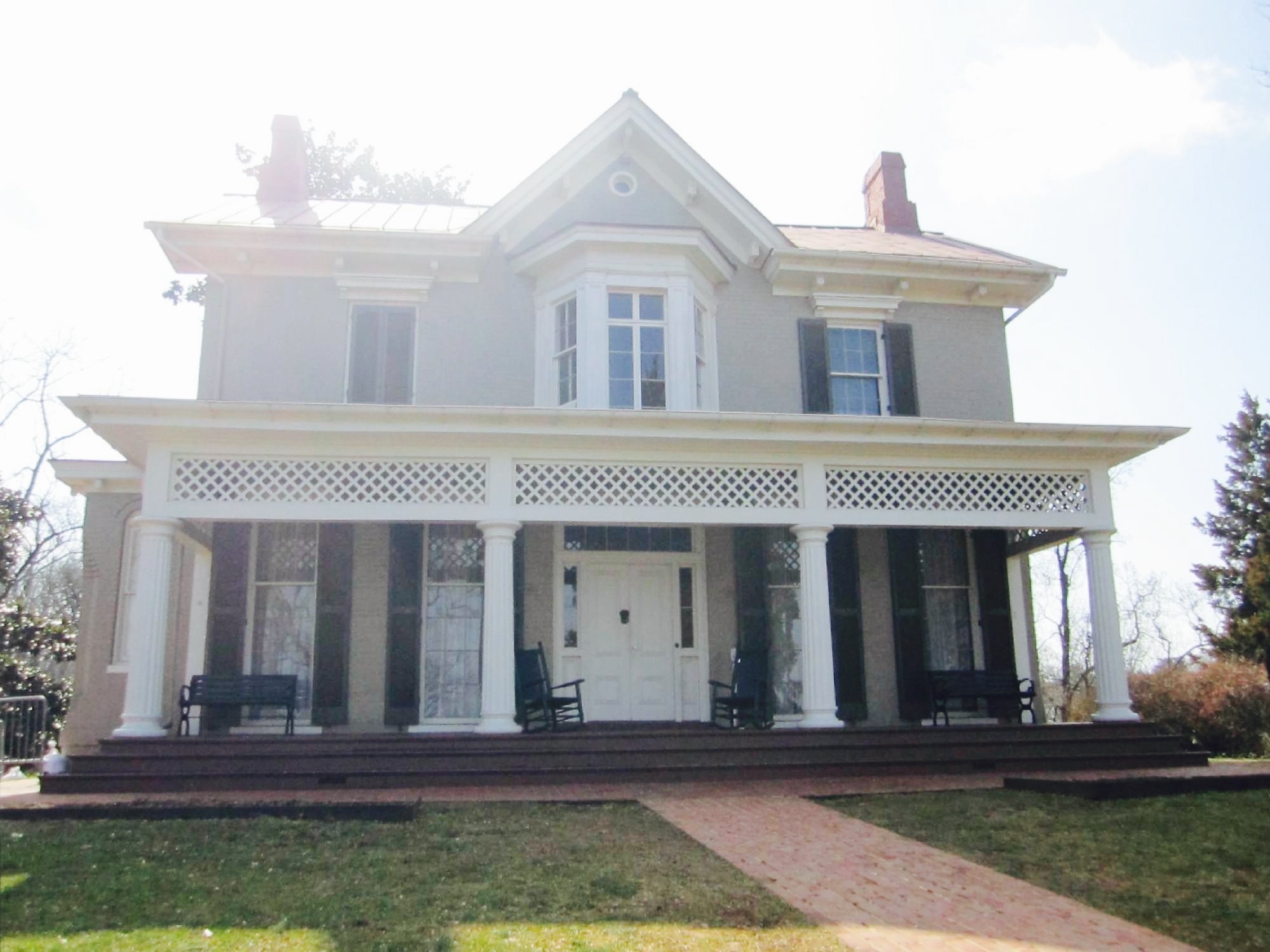 Open times: 9 AM to 5 PM, Friday and Saturday.
Contact number: +1 202-426-5961.
To understand the Frederick Douglass Historic Site, we first must understand who he was. He was a leader in the abolitionist movement in the late 1800s, and it's thanks to efforts like his that slavery came to an end.
The landmark was his home between 1978 and 1895, and it was built on a hill that overlooks Washington, DC. Nowadays, his home helps tourists learn more about the life of a great man.
If you and your family decide to visit it, you'll be able to freely walk through the house, moving through various exhibitions and interactive displays.
There's also a gift shop from which you can purchase various items and memorabilia. You and your family might also enjoy the research library, where they can access various resources.
Traveler's tip: At certain times during the year, lectures and events related to Frederick Douglass' life and the abolitionist movement are held. Make sure to phone in advance to see if you can attend one of these events.
Library of Congress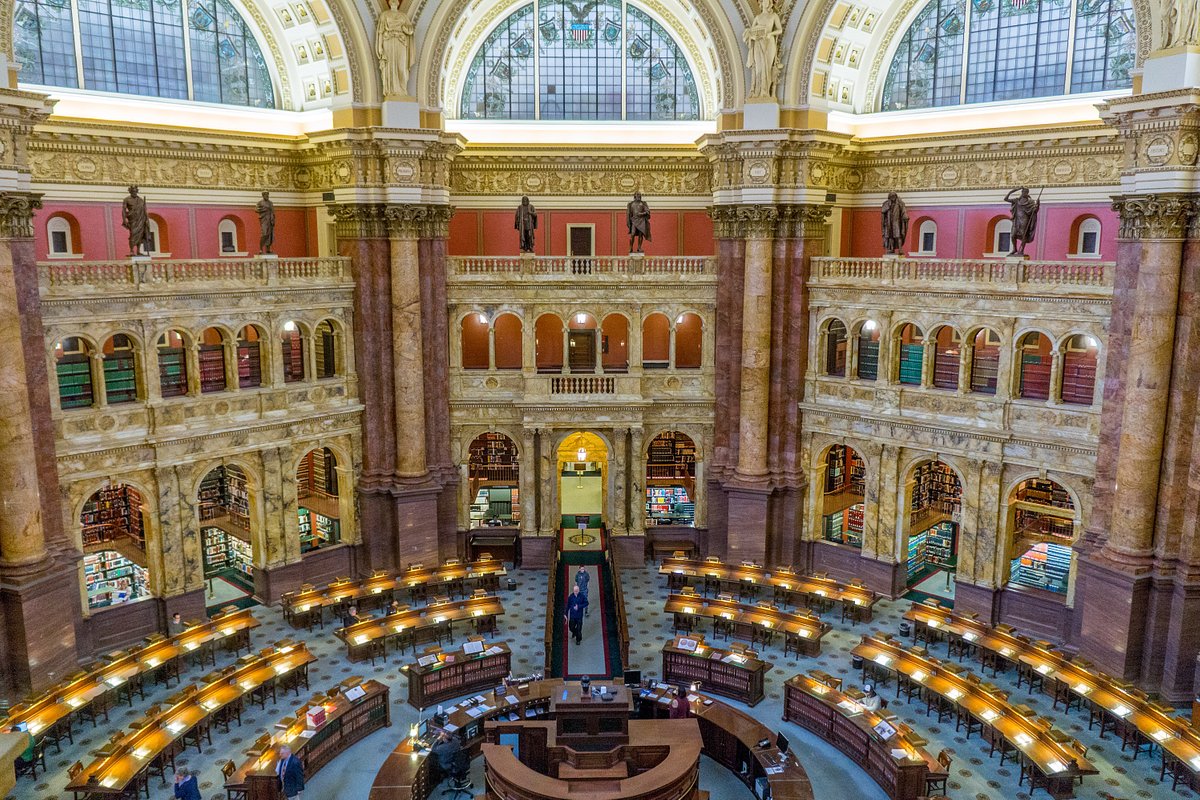 Open times: 10 AM to 5 PM, Tuesday to Saturday.
Contact number: +1 202-707-5000.
As the largest library in the world, the Library of Congress is still a must-see. Located in the Thomas Jefferson Building, it boasts some stunning architecture and a lot of historical significance.
At the time of writing, the library contains millions of items. But this didn't just happen overnight, though – it was founded in 1800.
Tourists get to explore many exhibitions that focus on various topics, including art, literature, history, and music.
And unlike a standard library, most materials cannot be "checked out." It was designed as a research library; therefore, the material should be used and referenced in the library itself.
However, if you're unable to see the library during your trip, you can always access many of its records on its online catalog.
Traveler's tip: For a complete experience, you should arrange a guided tour for yourself and your family. This'll provide a much more in-depth look into the library and its collections.
Rock Creek Park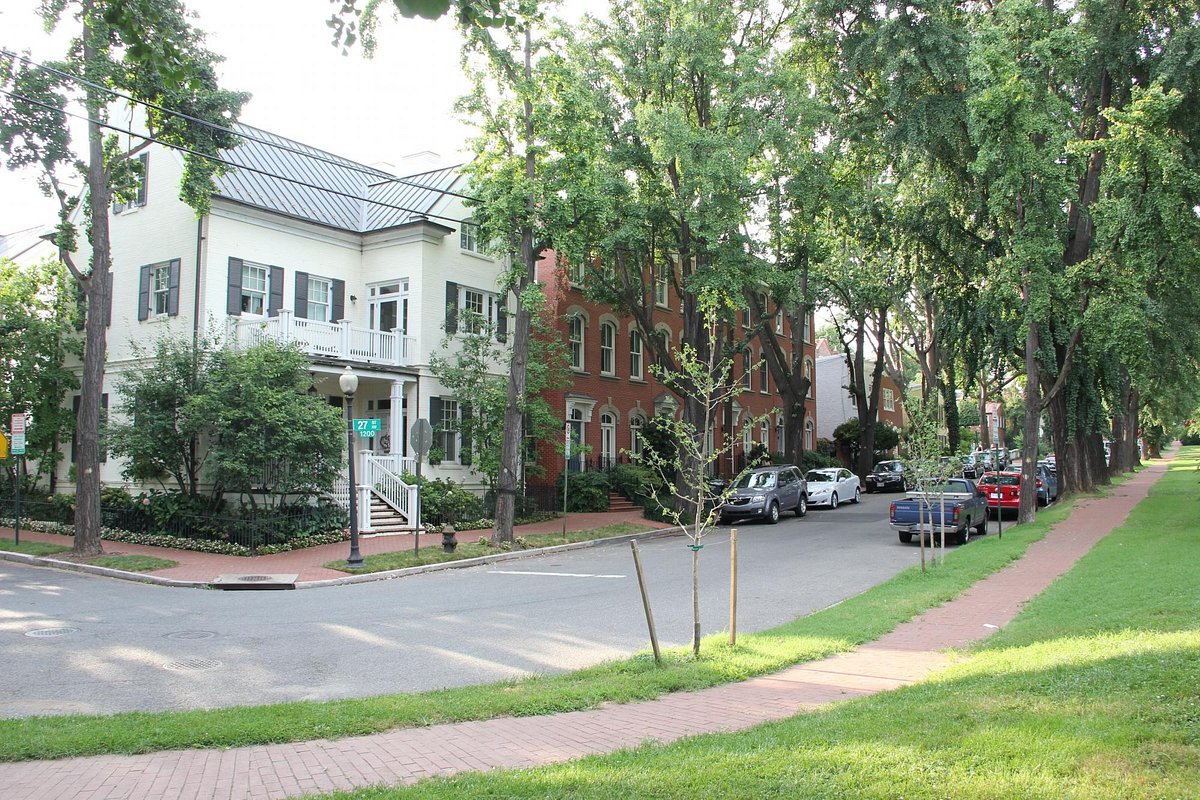 Open times: Open Monday to Friday from sunrise to sunset.
Contact number: +1 202-895-6000
Among the most famous and oldest National Parks, Rock Creek Park has over 1,7000 acres to explore (and exceptional natural beauty to match). This is a must-visit if you're in Washington, DC.
The park is host to stunning flora and fauna to appreciate. It also boasts many trails you can enjoy on foot or by bike.
For family fun, there are quite a few sports fields and playgrounds to spend time in and work out all that energy before settling down into one of the park's picnic areas (don't forget to pack some snacks!).
Within the park, you can also spend some time at a variety of historical and cultural sites. For example, you and the family could visit the Carron Barron Amphitheatre.
This Amphitheatre is an open-air venue that can host thousands of people and is used for concerts, dance performances, and other productions.
Otherwise, you could spend some time at the Rock Creek Nature Center. The center is an exciting and fun experience for your family, offering a variety of exhibitions that provide education about the area's history.
Traveler's tip: Contact the park to find out if there are any upcoming guided hikes or special events (you'd want to make the most of your time in Washington, DC, after all).
FAQs
Is Washington, DC, fun for families?
Yes, Washington, DC, is a lot of fun for families. There is no shortage of family activities, such as national parks, restaurants, and museums. The possibilities are nearly endless.
Are Washington, DC, cabs cash only?
No, although this may depend on the cab. You should be able to pay either through an app, credit card, or cash.
Are museums still free in DC?
Yes, many museums, such as the Holocaust Memorial Museum, are free in DC. You can even visit the Smithsonian American Art Museum free of charge.
Is it free to go up the Washington Monument?
Yes, it's free to go up the Washington Monument. However, there is a $1 service charge to cover reservation service.
Can you just walk into the National Gallery?
Normally, you won't need a ticket to enter the National Gallery. However, booking in advance is advised, as it can get quite busy and ideally you'd want to avoid the queues.
Is there a free bus in Washington, DC?
Washington, DC, will be making a free Metrobus service in the city. However, this may be subject to change and is still in development at the time of writing.
How many days in DC is enough?
Because there's so much to do in Washington, DC, you could spend a week or even longer enjoying all the activities. Ideally, you'd want to stay at least three days in the city.
Is the DC Children's Museum free?
Unfortunately, the DC Children's Museum is not free. General admissions for adults and children over one-year-old is $15.95.
More about our TFVG Author