Disney's Magic Kingdom in Florida is a huge park that spreads across 43 hectares and is divided into 6 lands.
Going to one of these parks is truly a dream come true for a lot of people worldwide. Those who are lucky enough to experience it will come into contact with characters, themed rides, interactive shows, and a whole lot more Disney magic!
Walking around the Disney Magic Kingdom is certain to get you working up a sweat and also a big appetite.
So, where are the best places to stop off for a snack along the way?
Whether you're looking for something covered in chocolate, something fruity, a savory snack, or a refreshingly chilled beverage, we'll cover the best of the best here!
Keep reading to learn about the best snacks Magic Kingdom has to offer you. No doubt some of these will make your list of things to try while you're visiting the park!
20 of the Best Snacks in Magic Kingdom You've Got to Try
Dole Whip: Aloha Isle
The best way to cool down on a sunny day walking around Magic Kingdom has got to be a frozen sweet treat!
Dole Whips are a creamy, ice-cream snack blended with pineapple, vanilla, and other swirled flavors such as raspberry. You can find them at Aloha Isle in Adventureland.
These frozen delights come in a variety of different ways. Choose from a cup for $5.99 or a float for $6.99.
The original Dole Whip flavor has been described by one Redditor as having an "amazingly refreshing, light pineapple taste that's heavenly on a hot and humid day."
Pineapple Upside-Down Cake: Aloha Isle
Another dessert originating from Aloha Isle in Adventure Land: If you love cake, soft-serve, and pineapple, you're definitely going to love their Pineapple Upside-Down cake!
Featuring a delicious swirl of pineapple Dole Whip on top, this cake can be described as being moist and having the perfect balance of sweetness.
With the Pineapple Upside-Down Cake as the base, this then has a layer of diced pineapple on top, and finally your choice of pineapple, vanilla, or swirled Dole Whip.
A single portion will set you back by $6.99 — that is if you've got enough self-control to purchase only one!
Popcorn: Main Street
Yes, okay, it's a little basic, but popcorn is a great walk-and-snack treat. Kernel Kitchen inside the Main Street Confectionary on Main Street U.S.A. is the best of the best!
At Kernel Kitchen, you can even create your own mix of four popcorn flavors, then top it off with a decadent chocolate drizzle and assorted candy mix-ins.
While the popcorn flavor options change frequently, in the past they've included butter, caramel, cheddar, and the alluringly named "rainbow"!
After choosing your popcorn base, select between a dark, milk, or white chocolate drizzle to go on top of your popcorn. Finally, have fun sprinkling different toppings on top as a finishing touch.
Some of their topping options include pretzels and Twix bars, marshmallows, Skittles, and more.
Frozen Chocolate-Covered Bananas: Storybook Circus
On a hot day, there's nothing like a frozen chocolate-covered banana on a stick.
You heard right. Frozen. Chocolate-covered. Banana.
Found at the Storybook Circus popcorn cart in Fantasyland (as well as various other food carts around Magic Kingdom), you'll get the perfect balance of frozen sweet banana coated in bitter chocolate, with a coating of crunchy peanut pieces. What's not to love?
Just make sure you eat it before it melts, as it can be pretty messy!
Cheshire Cat Tails: Cheshire Café
If you happen to pass by the Cheshire Café in Fantasyland, consider stopping in for one of their Cheshire Tails!
Similar to a pain au chocolat, Cheshire Tails have a smooth cream filling surrounded by soft, flaky pastry, and topped with colored pink and purple icing.
It's a delicious snack, bound to get you grinning like the Cheshire Cat, and remembering it long after you leave the park.
One Cheshire Tail will set you back by $5.79.
Cold Brew Coffee: Cheshire Café
Need a little caffeine to pick me up?
Why not grab a cup of Joffrey's Coffee Cold Brew while you're at the Cheshire Café?
It'll cost you $4.29 for a cup, with the option to add either caramel or vanilla syrup for an extra 50c.
Sure, there isn't really anything particularly special about it, but it's a great pairing with a Cheshire Tail, and comes in a to-go cup, making it easy for you to continue your jaunt through Fantasyland.
Alternatively, sit back, relax, and take a breather in the café in the shade!
Cinnamon Rolls: Gaston's Tavern
The cinnamon rolls at Gaston's Tavern in Fantasyland have a cult following— and for good reason. Not only are they huge, but they also make the ultimate breakfast treat when they're fresh out of the oven and still warm!
Our biggest piece of advice, however, is to go early in the morning and nab one to stroll around Magic Kingdom with for your breakfast. Later in the day, they're somewhat less fresh— and, really, you can't go wrong with a warm, fresh cinnamon bun!
A single cinnamon roll is $6.79 which, considering they're the size of your head, is value for money!
LeFou's Brew: Gaston's Tavern
While you're at Gaston's Tavern, don't sleep on your fan-favorite beverage LeFou's Brew. Made up of frozen apple juice with just a touch of toasted marshmallow, then topped off with a passionfruit mango foam, there's a reason why guests love it!
While you could just grab a LeFou's Brew on its own for $6.29 if you really want to experience the Disney magic, why not grab the souvenir stein plus beverage for $12.99?
Now you can enjoy dining at Gaston's Tavern with a stein in hand and toast to Gaston's health!
All-You-Care-to-Enjoy: Liberty Tree Tavern
If you want a more substantial lunch option, try the All-You-Care-to-Enjoy at Liberty Tree Tavern in Liberty Square!
You can drop in for lunch or dinner, which will cost $39 per adult, or $21 per child (plus taxes and gratuity), but what you get is a massive feast which, as the name suggests, you can go back for as much as you like.
There's even a plant-based version of the menu!
The menu includes the Declaration Salad (mixed greens with a house dressing), Patriot's Platter (roast turkey, Pennsylvania pot roast, or oven-roasted pork, all served with mashed potatoes, seasonal vegetables, stuffing, and house mac and cheese), gravy, and Ooey Gooey Toffee Cake (served with chocolate sauce and vanilla ice cream).
The plant-based menu substitutes Impossible Meatloaf (served with mashed potatoes, mushroom gravy, and seasonal vegetables), and Johnny Appleseed's Warm Apple Cake (served with caramel and plant-based whipped topping).
This one's the choice for those who want a proper sit-down meal, rather than kiosk snacks. Just be aware that it can get pretty busy at peak hours!
Flatbread: Pinocchio Village Haus
Another savory snack option in Fantasyland is the assorted flavors of flatbread available from Pinocchio Village Haus.
Available for both lunch and dinner, the flatbreads fall somewhere in-between a pizza and a flatbread.
Flatbread flavors include:
Sausage, pepperoni, ham, bacon, tomato sauce, and mozzarella
Chorizo, cheese, red pepper, green olives, and cilantro-lime sour cream
A blend of mozzarella, Provolone, and Parmesan, with tomato sauce
Tomato sauce with shredded mozzarella, fresh tomatoes, mozzarella pearls, and balsamic glaze
Pepperoni, tomato sauce, and mozzarella.
In addition, you can also get a plant-based pizza, as well as various salads and sides. Flatbreads will set you back $12.29 each.
Bear in mind that the flatbreads have changed a little over the years and aren't super filling, so consider this one a snack, rather than a full meal.
Brownie Sundae: Plaza Ice Cream Parlor
Plaza Ice Cream Parlor on Main Street, U.S.A. is the perfect place to drop into when you need a break from the hot, hot Florida sun.
And what better way to spend your time than digging into a brownie sundae?
Consisting of a warm brownie, two scoops of ice cream, hot fudge, whipped cream, and a cherry, this sundae's like a warm hug in a bowl.
Better yet, it's only going to set you back $8.29!
You can put a price on the sundae, but do you know how much love costs? That's right. Nada.
The Plaza Sundae: Plaza Ice Cream Parlor
Also at the Plaza Ice Cream Parlor, why not dig into The Plaza Ice Cream Sundae that's identically priced at $8.29?
Designed to look like an old-school ice cream parlor, flavors include:
Fat-free and no sugar added Chocolate-Vanilla Swirl
No sugar added Raspberry Sorbet
A host of other plant-based options.
This massive sundae comes with two scoops of your choice ice cream, hot fudge, whipped cream, and a cherry topping.
What's even better is that the whole thing's served up in a freshly-made waffle bowl! Less mess, right?
Additional hot fudge or caramel toppings will cost you 69c each.
Fresh Fruit Waffle Sandwich: Sleepy Hollow
If a fresh, juicy snack is something that tickles your fancy, try a fresh fruit waffle sandwich from Sleepy Hollow in Liberty Square on your day out at Magic Kingdom.
Featuring a fresh waffle folded in half, spread thickly with chocolate-hazelnut spread, and sandwiching strawberries, banana slices, blueberries, and chocolate-hazelnut spread, it's safe to say that this one's been a fan favorite for a while.
A Redditor in 2017 commented that "having waffles with fruit and Nutella at Disney World is just heaven" — a sentiment many would agree with, we're sure!
Available on both the breakfast and snack menus for $8.49, you can't go too far wrong with one of these!
We particularly love how it's self-contained and won't drip all over you, with the chocolate hazelnut spread acting like glue for the fruit. If you're looking for a snack-and-walk treat, stick this on your list!
Funnel Cake with Strawberries and Powdered Sugar: Sleepy Hollow
While you're hanging out at Sleepy Hollow, you may as well grab a hot funnel cake, topped with fresh strawberries, whipped cream, and powdered sugar.
It would be rude not to, right?
You'll find this treat on both the breakfast and snack menus, so whenever you need your funnel cake fix, you can get it. The price is sitting pretty at $8.29, too.
Don't want the fixin's? You can also get a singular funnel cake topped with powdered sugar for $7.29. But if you're going to pass up the fresh strawberries and whipped cream, we may just give you a little side eye…
Besides, let's be honest: Who doesn't love funnel cake?! Nobody. That's who.
Turkey Leg: Sleepy Hollow
Ah, the elusive turkey leg. Once ubiquitous at Disney World, in recent years they've been a little harder to find in the Magic Kingdom.
Well, meat lovers rejoice! You can find them on the snack menu at Sleepy Hollow, though only after 7 pm.
Priced at $12.49, these famous turkey legs are moist, salty, and flavorful.
There are a couple of other spots around Magic Kingdom where you can get your hands on a turkey leg, including Prince Eric's Village Market in Fantasyland (it even comes with chips here) and the Liberty Square Market (after 11 am).
Why not make it a challenge and hunt down all of the turkey leg vendors in Magic Kingdom? Your reward? Getting to walk around while eating your prize.
Snow White Cone: Storybook Treats
Storybook Treats in Fantasyland is really more of an ice cream spot these days, and the menu changes often.
However, if you need a little something to take the edge off the heat, we highly recommend the Snow White Cone!
Now, much like Snow White herself, this one's a dainty treat, consisting of lemon Dole Whip in a blue cone, topped with a chocolate bird and sugar bow. It'll also only cost you $6.79.
Our only advice is to eat fast before you end up with lemon Dole Whip running down your arm. Get in quickly before the menu changes again!
Corn Dog Nuggets: Casey's Corner
Ah, Casey's Corner on Main Street U.S.A. The home of hot dogs and that piano man.
While many of the all-beef hot dogs are a great choice, we heart the Corn Dog Nuggets at Casey's Corner. Served with your choice of fries or a Cutie mandarin, that'll set you back $10.49.
We love these bite-sized nuggets with their crunchy cornmeal coating. You can even add that all-American neon yellow cheese sauce for $1. Yum!
We're also happy to see that after they switched suppliers back in 2021 to chicken-based hotdogs, the OG all-beef is back.
Red Velvet Mickey Cake Pop: Big Top Souvenirs
Over in Fantasyland at Big Top Souvenirs, you can find a Red Velvet Mickey cake pop — moreish Mickey-Mouse-head-shaped cake pops covered in a tempered milk chocolate shell.
If Red Velvet isn't your style, you can also find them in vanilla or chocolate. Plus, the ears are made out of marshmallows!
Mickey Ear Caramel Apple: Big Top Souvenirs
While you're in Big Top Souvenirs, be sure to check out the Disney character apples and get yourself a Mickey Ear Caramel Apple!
Depending on when you head to Magic Kingdom, there may even be some themed apples as well such as St. Patrick's Day or Halloween.
Watch cast members making your sweet treats in the show kitchen, then get yourself a caramel apple coated in chocolate.
Treat yourself— You deserve it!
Cheeseburger Spring Rolls: Spring Rolls Cart, Adventureland
The Spring Rolls cart, found just by the entrance to Adventureland, has a bit of a cult following— especially the Cheeseburger Spring Rolls.
For $9.50 you can get two spring rolls, and while the cart has a few other flavors available, Cheeseburger is the only real choice. In fact, they're so popular that when they disappeared off the menu, fan-uproar brought them back in 2022!
What makes them so special? Well, firstly, they're absolutely iconic, and secondly, they contain seasoned ground beef, cheese, onions, ketchup, pickles, and mustard, wrapped up in a spring roll wrapper and deep-fried.
They're even served alongside more of the neon yellow American cheese sauce we all love.
While the cheese sauce dip is the classic, why not substitute it with ranch? It could help cut through all that greasy burger action.
However, we're not complaining. They're a classic for a reason, and worth every gut-busting bite.
Snack Away at Magic Kingdom!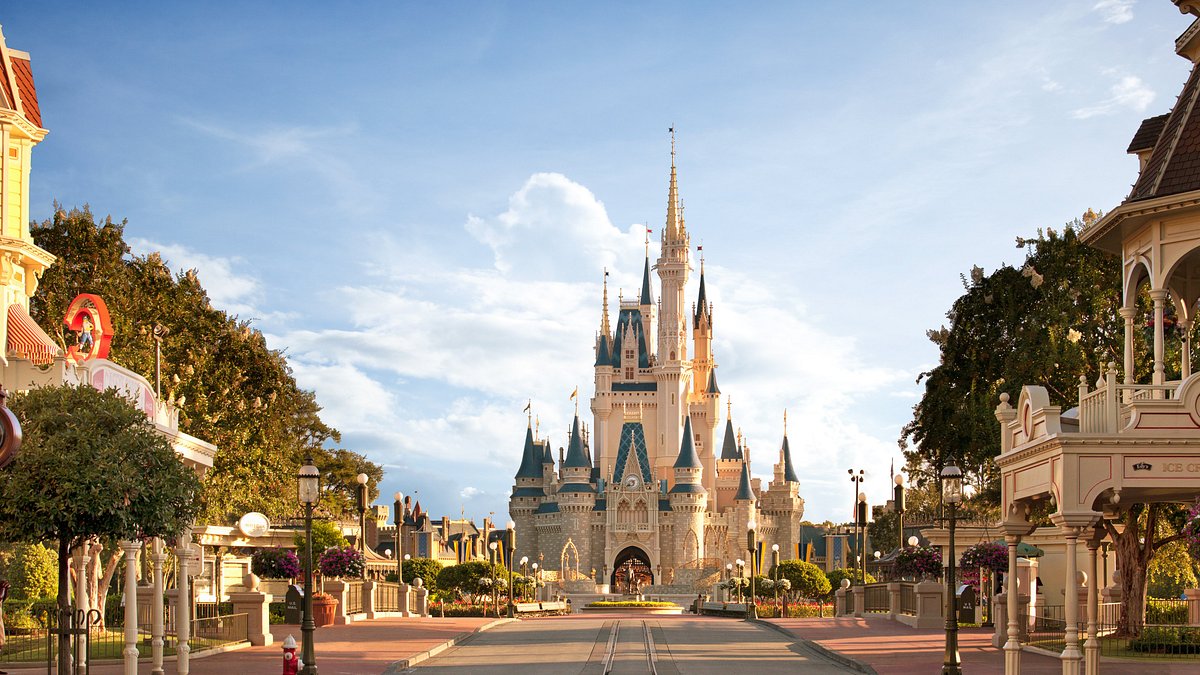 So there you have it! The 20 snacks we think you should really try at Magic Kingdom.
Just a note: While accurate at the time of writing, the menus at Magic Kingdom change frequently! Be sure to check out the official Disney World website for updated menu items and pricing before your trip.
In addition to all of the great attractions and experiences you can have at Magic Kingdom, you can rest assured that while you're enjoying yourself running around, you can do it on a full stomach. What are your favorite snacks? Have we missed any? Let us know!
More about our TFVG Author