Weather in central Florida is notoriously unpredictable. It isn't uncommon for guests of the region's theme parks to find themselves caught in passing storms.
There are also whole days when the sky gets cloudy and rainy. That might leave you wondering, does Universal Studios close when it rains?
No, Universal Studios Orlando does not close in the rain. Neither does Universal Studios Hollywood, even though southern California isn't as prone to wet weather. However, some outdoor attractions do close when it rains.
Below, learn everything you need to know about visiting Universal Studios on rainy days. Read about which attractions have to close when it's too wet and get answers to common questions about visiting the parks in the rain.
Why Doesn't Universal Studios Close in the Rain?
There are several reasons Universal Studios stays open in the rain. The first is simple logistics. Around 30,000 guests, and hundreds of employees, visit on an average day. By the time Universal was able to clear everyone out, the sun might be shining again!
More important is the bottom line. Even though most theme parks state that they do not issue refunds in the fine print when you buy your tickets, they'd have a severe customer relations crisis if they tried to close every time it rains.
Rain is expected in Florida, especially in the summer. In June alone, an average of eight inches of rain falls. Even in Hollywood, it happens, especially from late May through October.
In any theme park, rainfall can be profitable. While some desert-dwellers may dash back to their hotel, seasoned visitors know it's better to wait it out. Most seek shelter in places like the park's restaurants, bars, and shops.
And why not? Even though those spots will get crowded, you can make the most of your time in the parks by picking up souvenirs and filling your belly while it pours. Plus, you might grab a table and get off your feet for a few minutes.
What Happens at Universal Studios During Inclement Weather?
Even though the parks stay open when it rains, some attractions must close. Which depends on how severe the weather is and other factors.
If it's drizzling or just a light rain, it's likely that most rides will stay open and continue to run. Orlando is humid and wet, so engineers design the rides for these parks to handle a considerable amount of moisture.
When the rain picks up, park officials make decisions about rides collectively and individually. During downpours and in the event of lightning strikes within ten miles of the park, all outdoor attractions close.
Some of the most popular outdoor rides at Universal Studios Orlando and Islands of Adventure that close in the rain include Hagrid's Motorbike and the Velocicoaster.
Universal Studios Hollywood is a bit more cautious about rain. Attractions might close for less rain there than in Florida. This isn't just because park officials are unfamiliar with rain.
The lack of it means that outdoor attractions get washed out less frequently. Rides in California might have more waste built up on them, which makes riding in the occasional rainstorm more dangerous.
FAQs About Rain at Universal Studios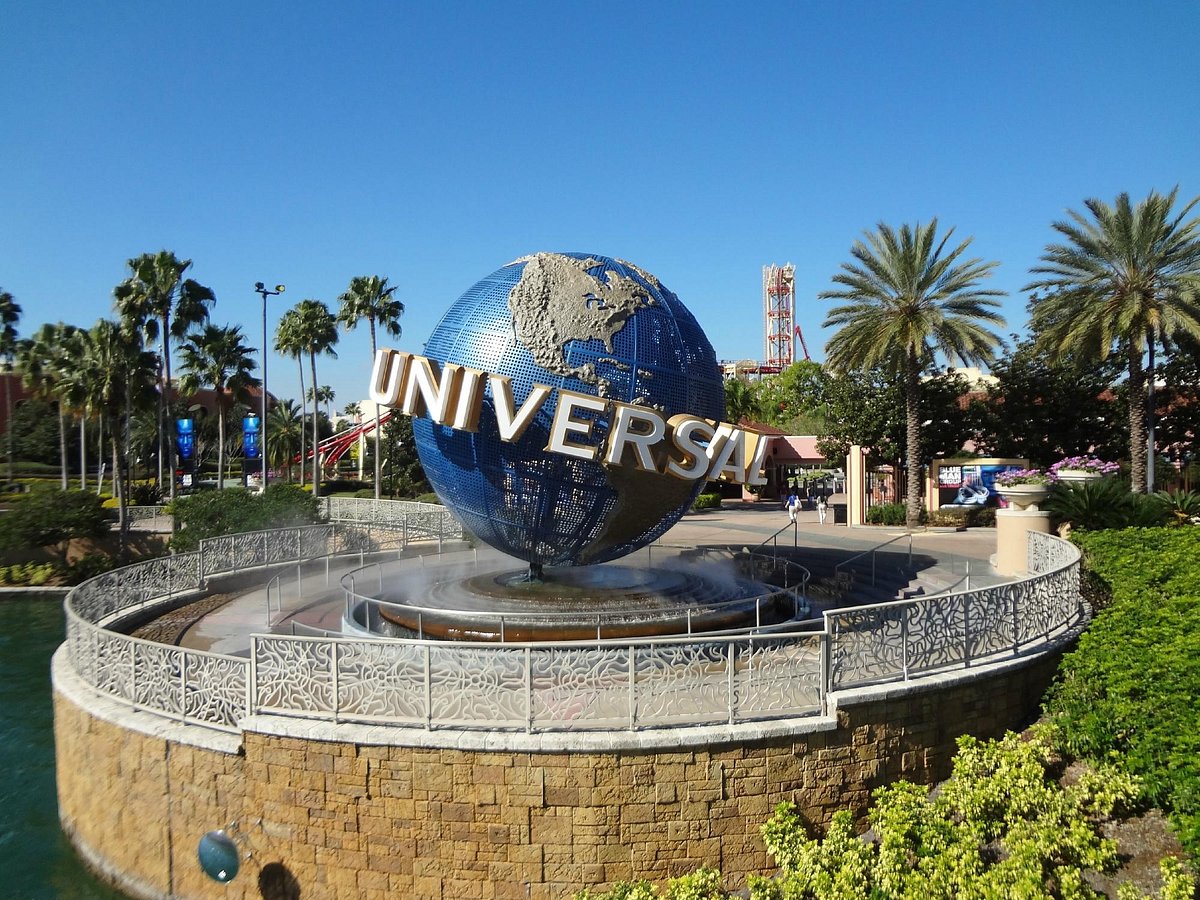 Now that you know the deal with rain at Universal Studios let's answer some remaining common questions from park guests.
What happens if you're waiting in line and the ride closes due to the weather?
If you're already waiting in line, Universal lets you stay there if you choose. They rarely provide information about when the attraction will reopen, but you can check your favorite weather app to get an idea.
Remember, lightning strikes within ten miles cause outdoor rides to close for 30 minutes. You can set up alerts for lightning strikes and be the first to know.
Can you still get in line for something if it's temporarily closed due to the weather?
No, the line goes into standby mode when the ride itself doesn't run. While people who are waiting can continue to do so, no one new can join the queue. There will be staff posted at ride entrances stopping people from entering.
What happens if you have a Universal Express Pass for a ride that shuts down?
Typically, Universal will issue some kind of voucher in its place. Typically, you get a free Universal Express Pass that you can use on any ride at any time. Most people wait and see if their first choice reopens later in the day and then use it on that.
How will I know when rides close or open?
The best way to stay informed about park happenings is to download the Universal Orlando Resort smartphone app.
We recommend downloading and familiarizing yourself with it a few days before your visit. You can customize alerts and push notifications so you always know when rides open and close and when wait times drop.
How long must rides stay closed when there's rain or lightning?
If there's a lightning strike within ten miles of the park, all outdoor attractions close for 30 minutes. If additional strikes occur, they'll extend the closure.
There's no firm time for rain closures. Rest assured, attractions will reopen as soon as it's safe.
Is it safe to ride attractions in the rain?
If the ride is open, it's safe to enjoy. The last thing Universal wants is people getting hurt because of their negligence. They often err on the side of caution.
What should we do when it rains at Universal Studios?
Keep having fun! Some people don't mind getting a little wet, especially if they get to cool down from the infamous Florida heat. Others prefer to spend stormy hours filling their bellies, shopping, or waiting in an indoor line.
The point is, there's a lot to do in Universal Studios theme parks in any weather!
Family Fun, No Matter What
The unexpected almost always happens on family vacations. When you visit theme parks in central Florida, the weather is one of your most unpredictable factors.
You will likely run into rain if you spend more than a few days in the parks. Luckily, the parks stay open, and there's a lot to enjoy, whatever the weather may bring.
More about our TFVG Author