The last thing that you need is to wake up early in the morning and make your way to Disney World in Florida with a car of screaming kids, only to find that it's still closed.
To make planning your family vacation easier, here's a guide on EPCOT's hours, as well as some handy tips.
What Time Does EPCOT Open?
EPCOT typically opens around 8:30 or 9:00 a.m. It's always best to directly confirm opening hours with Disney. However, after doing this, avoid arriving at the scheduled opening time. This is because arrival times are subject to change and could depend on which rides you plan on starting with.
Visitors are typically fine when they arrive 30 minutes to an hour before they can be allowed into the park.
What Time Does EPCOT Close?
At the time of writing, EPCOT typically closes at around 9:30 p.m. However, in 2023, park hours are set to change slightly. EPCOT is set to open slightly later and close at 9:00 a.m. But, as you may already know, park hours tend to vary.
You also need to remember that there will be increased variability in park hours during the holiday season. So use the Disney World website to confirm opening and closing hours a day or two before you're set to arrive.
When Is Peak Hour At EPCOT?
Crowds tend to build in Future World between 9:00 and 11:00 a.m. When World Showcase opens, more people will be entering Future World than those that are leaving for the showcase. Attendance usually continues to build in Future World between noon and 2:00 p.m.
The exhibits towards the end of the World Showcase Lagoon generally say they're at capacity from noon to 6:30 or 7:30 p.m.
Specific Ride Hours
The opening times of rides are a different conversation altogether. Remember that rides don't open and close according to the park schedule. You also can't anticipate when a particular ride will open. What you can do is download and check the My Disney Experience app. The app can tell you a ride's hours by clicking on the attraction.
Always ensure that you check ride hours, particularly if you didn't arrive on schedule. Some people tend to leave their ride visits late and find out that it closed an hour before the expected time.
What Time Does The World Showcase Open?
Of late, the World Showcase has been opening according to the typical hours of Walt Disney World itself. This wasn't always the case, as the World Showcase used to only open at 11:00 a.m., regardless of the general theme park hours. While the World Showcase opens at around 11:00 a.m., the restaurants and shops will likely remain closed, only opening slightly later.
You'll find that most activities in the EPCOT Festivals start at 11:00 a.m. Naturally, there will be some exceptions to the usual theme park hours, so always check time guides on the Disney World app before you arrive.
Staying Late At EPCOT
People often think they have to be out of the theme park as soon as it hits closing time. In the case of EPCOT and other parks, closing time is simply when guests will no longer be allowed to queue for rides. In most cases, they'll be relatively easy-going with guests, letting them queue right up until closing time.
Despite the leniency, there are generally few exceptions to the closing time. This is why it's important to account for the possibility of capacity issues and ride breakdowns.
The rides being closed doesn't mean you have to go home, especially if you're entitled to Extended Evening Hours. Some stores will remain open late, particularly the ones closest to the front of the park. There is also a nighttime show called, Harmonious. Harmonious is usually held around 15 minutes before the park closes.
It's also worth noting that Disney buses will keep running until the last guest has left the theme park. However, they'll do so on a significantly less frequent schedule the later it gets.
Extra Hours Access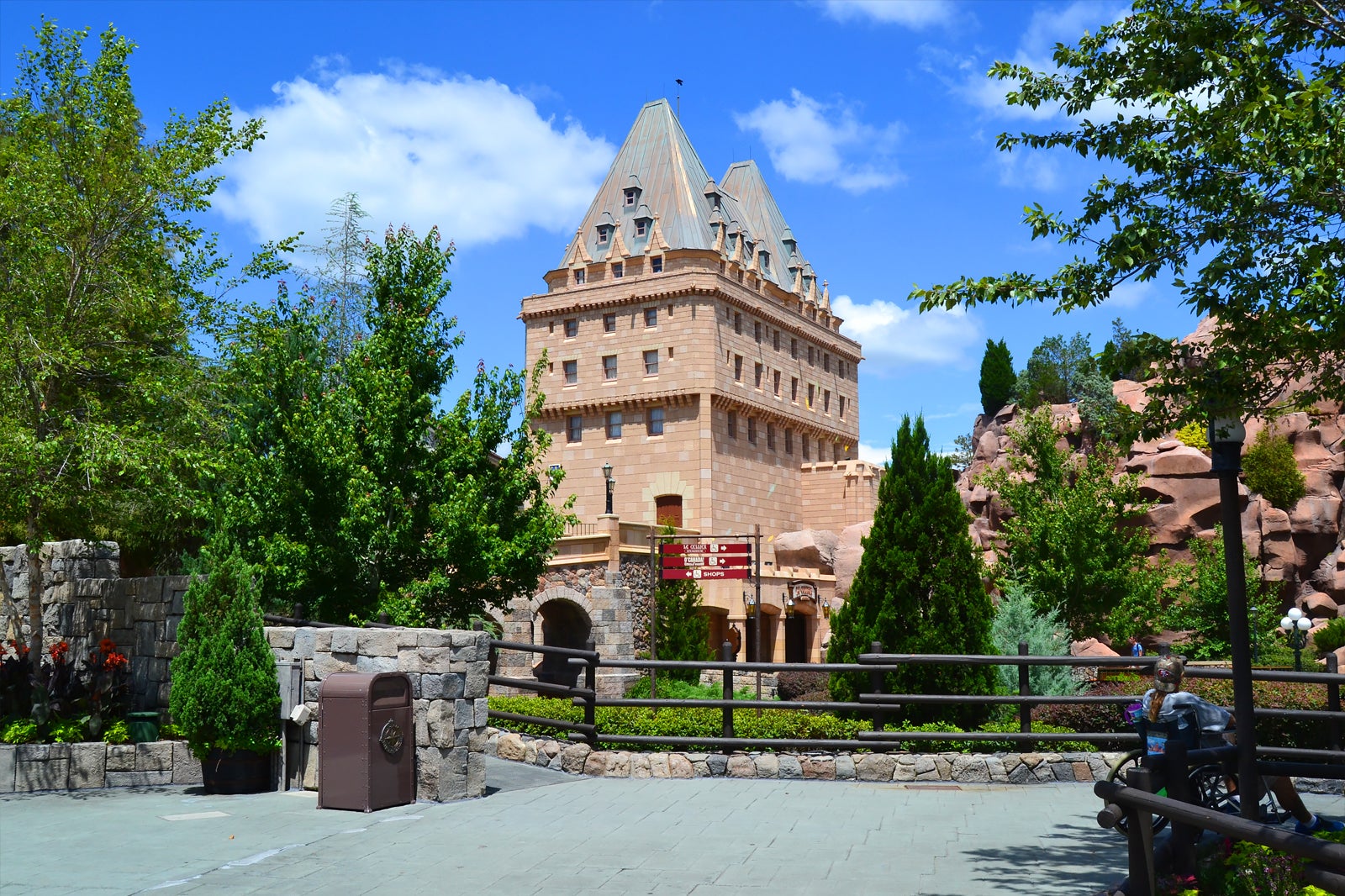 Visitors have two ways to gain access to EPCOT beyond regular hours, Extended Evening Hours, and Early Theme Park Entry:
Early Theme Park Entry
Early Theme Park Entry means exactly what the name implies. With Early Theme Park Entry, guests can access the theme park 30 minutes before it's scheduled to open every day. The downside or upside, depending on which you look at it, is that the perk is only offered to hotel guests staying at Walt Disney World Resorts and select partner hotels.
Additionally, the majority of EPCOT rides are included in the early entry perk. The biggest exception, at the time of writing, is Guardians of the Galaxy Cosmic Rewind. The ride is only accessible via Lightning Lane and the virtual queue during normal park hours. Book yourself into the Disney Deluxe Resort to get yourself some well-deserved rest and that Early Theme Park entry pass.
Extended Evening Hours
If you plan on staying at the Disney Deluxe Villa Resort or select hotels with Disney partnerships, you can expect to enjoy Extended Evening Hours. With this perk, guests can access EPCOT for extended hours at night. Extended Evening Hours usually literally, mean getting extra hours, usually one or two.
Because the perk takes the park's operations into the late hours, it's only made available to a few guests. If you happen to be one of the lucky Extended Evening Hours guests, make sure you check out the best attractions. Some of the most popular attractions include Remy's Ratatouille Adventure and Frozen Ever After.
Tips For Visiting EPCOT
Disney World is a big place with a lot to do, which can often leave visitors feeling overwhelmed. Now that we've told you everything you need to know about the park hours, here are some other tips for visiting EPCOT and Disney World.
Get there early – As we said, Disney World is a big place, so you'll want to maximize your time there. You probably also don't want to rush around. Check the park hours and get there as early as possible.
Use the secret entrance – Most guests enter EPCOT via the main turnstiles at the front of the park. However, there's an alternative entrance called the International Gateway.
Take advantage of the free transport – Maximize your time at EPCOT by making use of the free rides. They also provide a nice way for you to see the park.
FAQs
What is EPCOT?
EPCOT stands for Experimental Prototype Community of Tomorrow. It's a theme park that's situated at Walt Disney World Resort in Bay Lake, Florida. EPCOT is owned and operated by The Walt Disney Company.
How often are EPCOT hours changed?
When Disney publishes theme park hours, they're often incredibly generic. This means that they'll usually show the same hours for EPCOT every week. Park hours are updated on an on-demand basis. So, the busier the park gets, the more likely Disney is to extend the hours.
Disney typically updates park hours on a fairly regular basis. But, not every park will have its hours updated. The best approach may be to phone on the day beforehand to confirm the times.
When is the best day to visit EPCOT?
Luckily, EPCOT typically doesn't reach full capacity as regularly as Hollywood Studios does, but you'll find some days to be better than others. Tuesdays and Wednesdays are generally your best bet if you're seeking shorter wait times. Mondays and Thursdays are a close second, however, Thursdays can get a bit rowdy there.
More about our TFVG Author