Atlanta is an exciting city with a long history and a bright future. Whether local or visiting, deciding how to spend your time can be challenging since there are many options.
If you have your kids with you, you'll also need to keep them occupied and interested. Unfortunately, visiting Atlanta with kids can be expensive.
It doesn't have to be tough. You can find plenty of cool and exciting things around the city. If you need a little help finding things to do in Atlanta, Georgia we're here to help.
Below, we've highlighted 25 of the best things to do in Atlanta with kids.
The Best Free Things To Do in Atlanta With Kids
Atlanta always has something going on, whether your kids like sports, art, or music. You also don't have to spend money to have fun while visiting this wonderful city.
We've been around town and found 25 of the best free things to do in Atlanta with kids. Our first pick will keep your kids busy all day.
In honor of the 1996 Summer Olympic Games, Centennial Olympic Park is an iconic piece of Atlanta History. The downtown park boasts 22 acres of green space for locals and visitors to enjoy.
The park is open seven days a week and features a variety of greenery, pavilions, fountains, and gardens to enjoy. Free events, concerts, and festivals occur in the park throughout the year as well.
You'll find plenty of cool photo opportunities as you travel around the park. Some of the must-see attractions include Fountain of Rings Plaza, Gateway of Dreams, Magnolia Tribute Garden, and Unity Plaza.
Around the park, you'll also find major attractions like Mercedes-Benz Stadium, College Football Hall of Fame, and Georgia World Conference Center.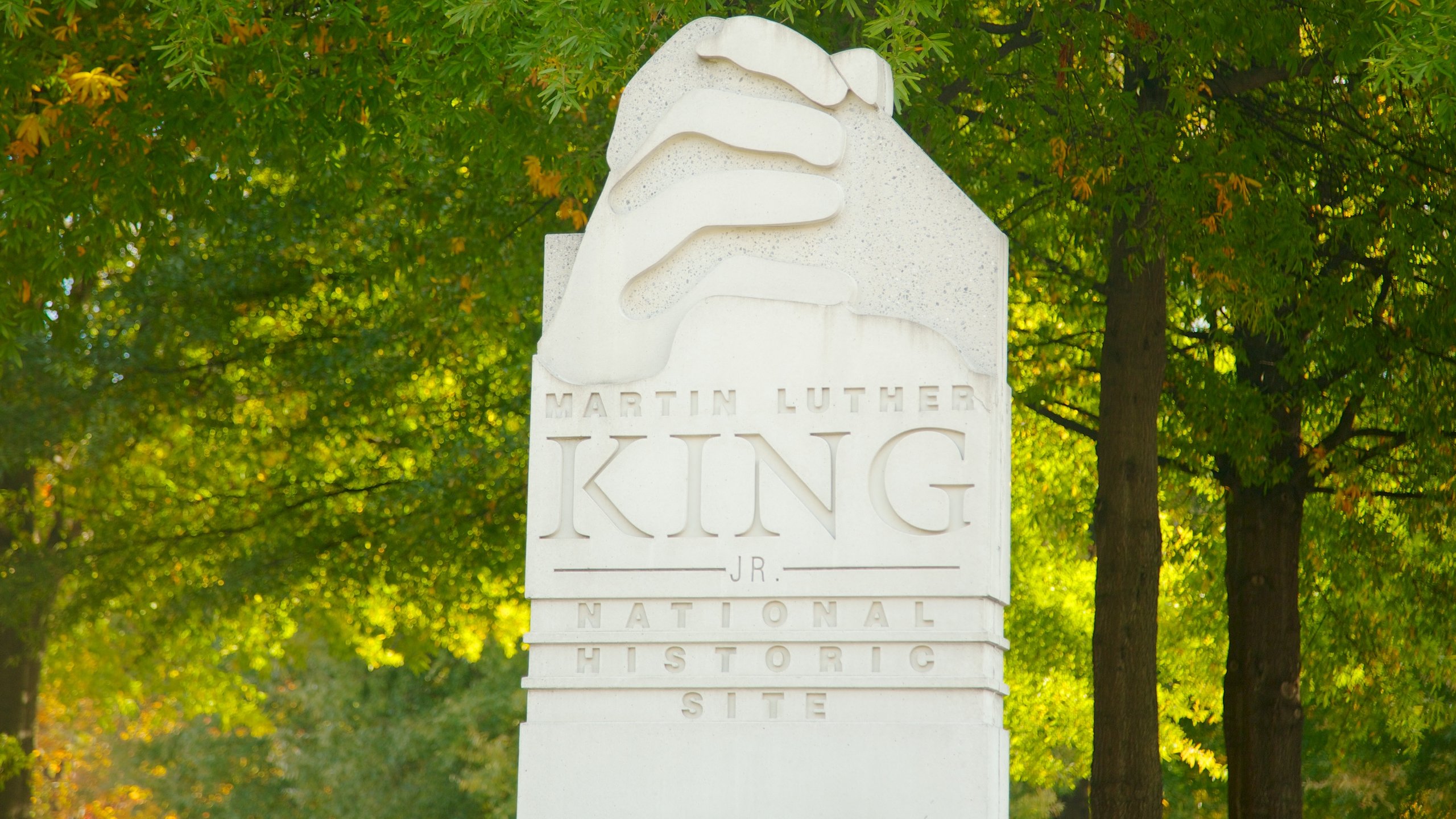 Atlanta is home to Martin Luther King Jr. Historic Park. Here, you'll find several monuments and historical sites that sparked the Civil Rights Movement in the United States.
It's best to start your journey at the visitor center. From there, you can head to the BEHOLD Monument, "I Have a Dream" World Peace Rose Garden, and Fires Station No 6. And several other important locations.
During the tour, you can learn more about the courageous Americans who stood up against oppression and inequality during the Civil Rights Movement.
A typical visit through all the monuments lasts 1.5 to 2 hours. Every monument and historical site on the tour is always free for all ages.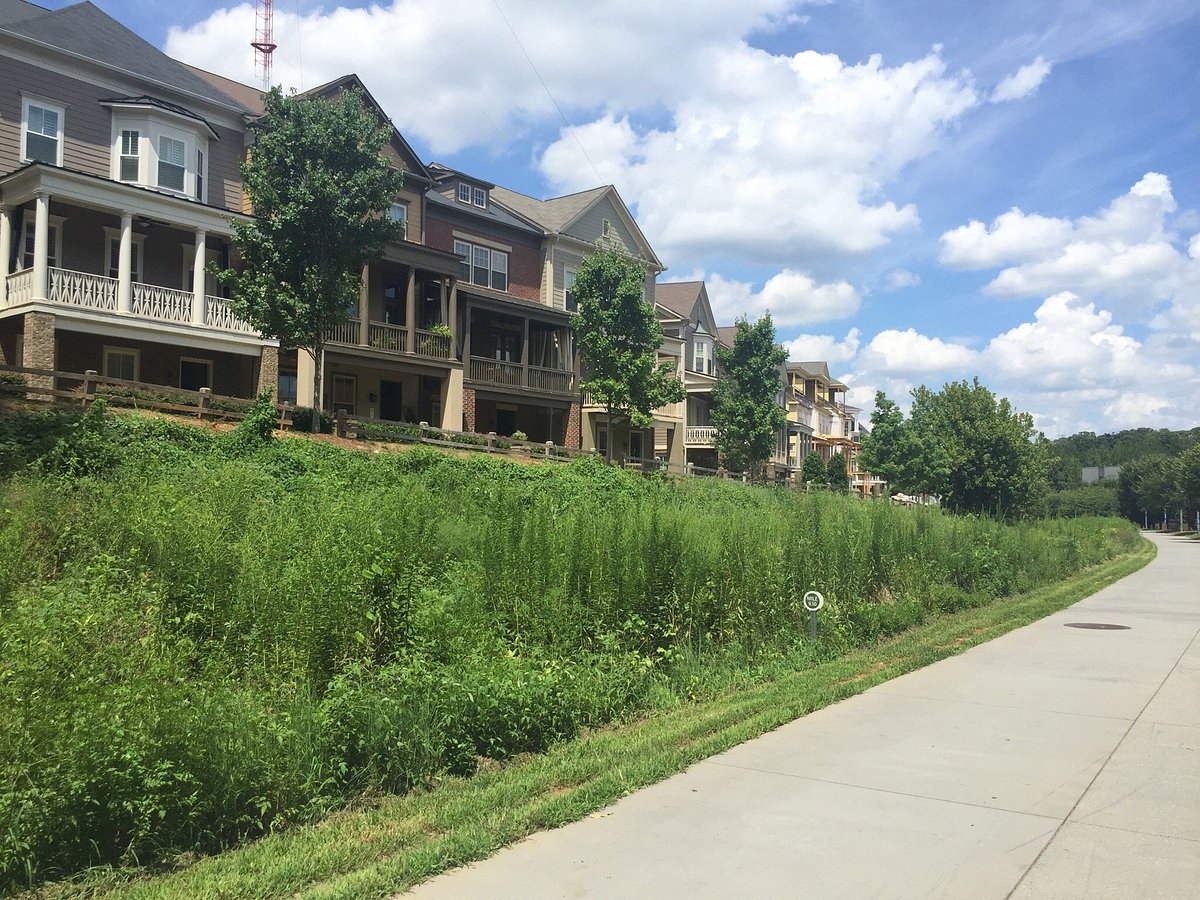 The Atlanta Beltline is a great way to check out all of Atlanta. This massive project connects 45 local neighborhoods through a series of trails, public transit, green spaces, and development.
Along the Beltline, you'll find parks, business districts, urban farms, and quaint neighborhoods to visit. While wandering the Beltline, you'll find fitness classes, dance classes, bike tours, art installations, and many other fun activities.
You can also meet up for a variety of special events throughout the year, including performances by the Atlanta Symphony Orchestra, Alliance Theater, and The Atlanta Opera. Block parties are also a common occurrence where you'll find open markets, activities for children, and plenty of street food.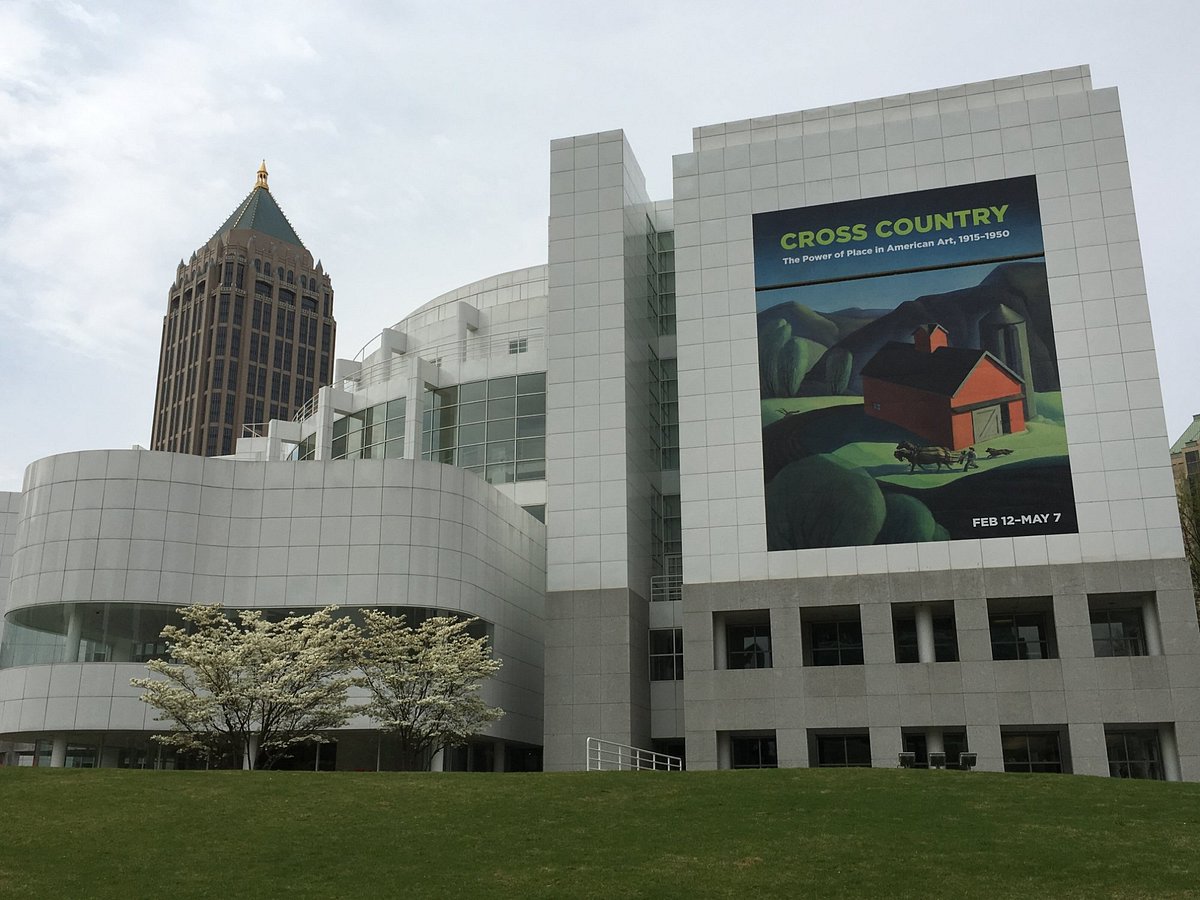 The High Museum of Art started as a small home in the heart of Atlanta. It has since grown into an influential hub for art in the Southeast United States.
The museum features a collection of permanent and traveling exhibitions. From complex modern art to classic 18th-century paintings, you can find everything at the High Museum of Art.
High also wants to get your kids interested in art. The museum features collections aimed at kids and features educational programs for toddlers to teens.
While adults do need to pay for entry, kids always have free entry at the High Museum of Art. If you're a resident, you can purchase a museum pass for only $4 a month, which includes unlimited daytime admission to the museum.
5. Search Around Town for Tiny Doors
If you have investigative kids, it's time to search for all the tiny doors in Atlanta.
Tiny Doors ATL is an art project by artist Karen Anderson Singer. All around the city, you'll find tiny numbered doors. Each door has a unique design that uses elements from the surrounding community.
The first door appeared in 2014. Since then, new doors have been constantly added around Atlanta.
Are your kids glued to their phones? You're in luck. Tiny Doors added augmented reality to the doors recently. Just point your phone at the door and select the filter in Instagram for augmented reality fun.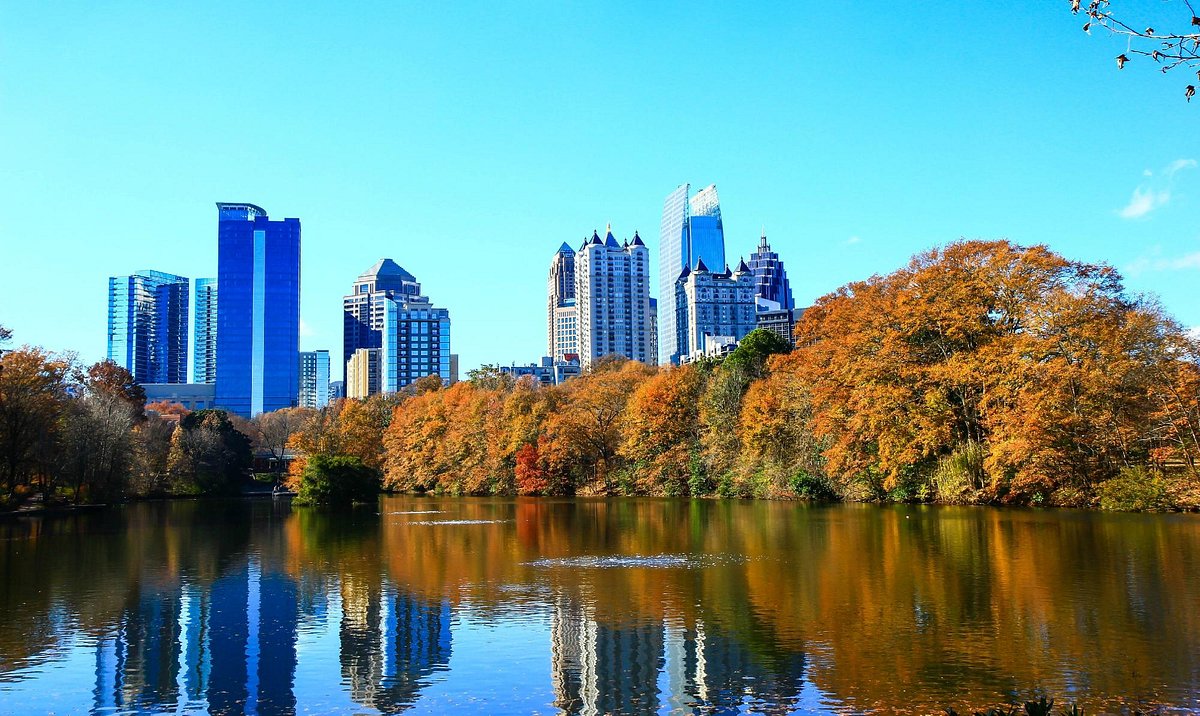 Piedmont Park is a massive greenspace and park in the heart of Atlanta. Inside the park, you'll find playgrounds, pools, dog parks, and more.
If your kids love sports, the park offers soccer fields, softball fields, and running tracks. Local kids can join organized sports leagues in the park as well.
Wellness workshops, yoga sessions, and dockside meditation are great ways to practice mindfulness in Piedmont Park.
While the museum and library have an entrance fee, you can visit the park and gardens outside the library for free.
The Jimmy Carter Presidential Library is located on 35 acres of landscaped greenspace. The highlight of the space is the Japanese Garden designed by master gardener Kinsaku Naku.
Constructed in the 1980s, the garden is a work of art and features stone paths, Japanese maple, azalea, golden rain tree, and river birch. The site is a wonder to see, and your kids will love it.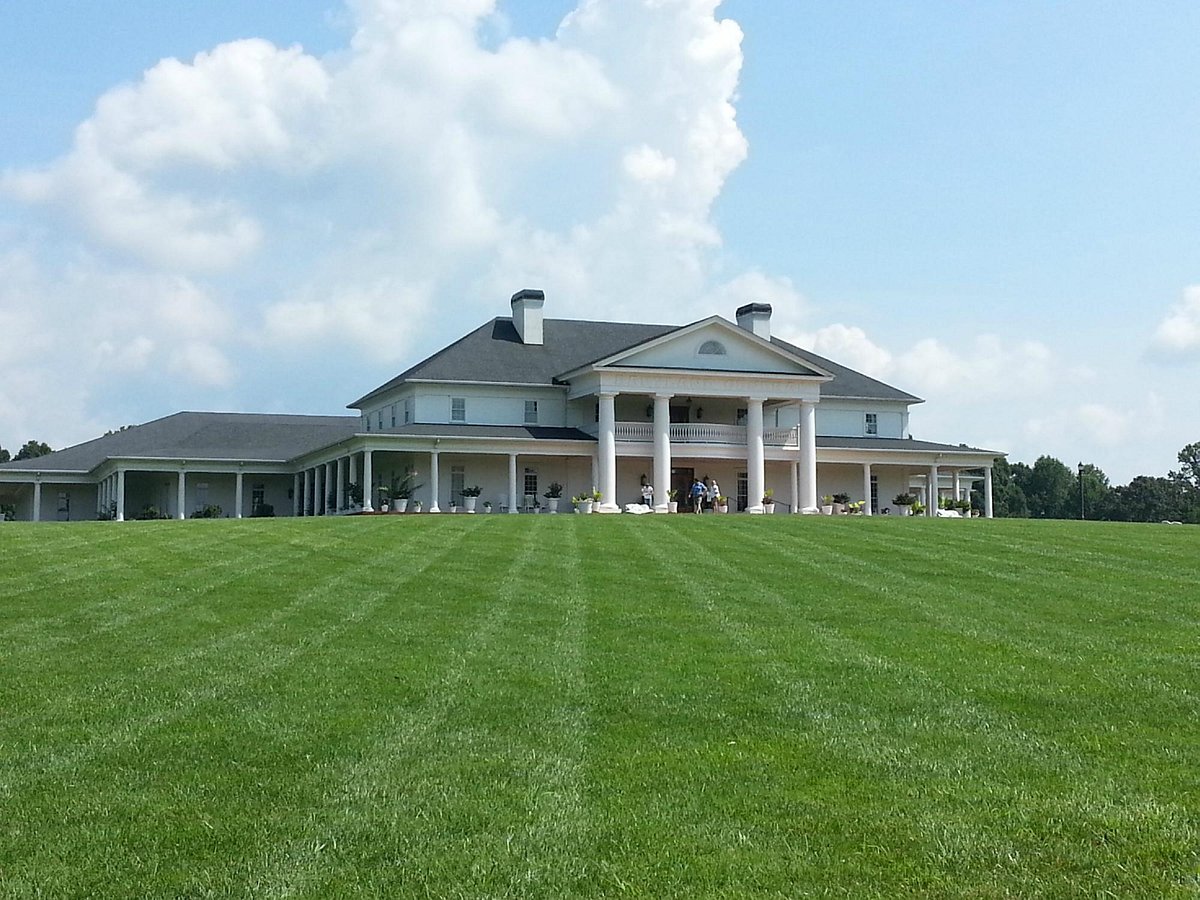 Your kids might not remember the Cabbage Patch Kid craze of the 1980s, but they'll love visiting Babyland General Hospital.
Babyland General Hospital is the birthplace of Cabbage Patch Kids. Here you can meet Mother Cabbage, who births the hand-sculpted Cabbage Patch dolls.
It's free to visit and tour Babyland General Hospital, but don't be surprised if you come home with a baby doll of your own.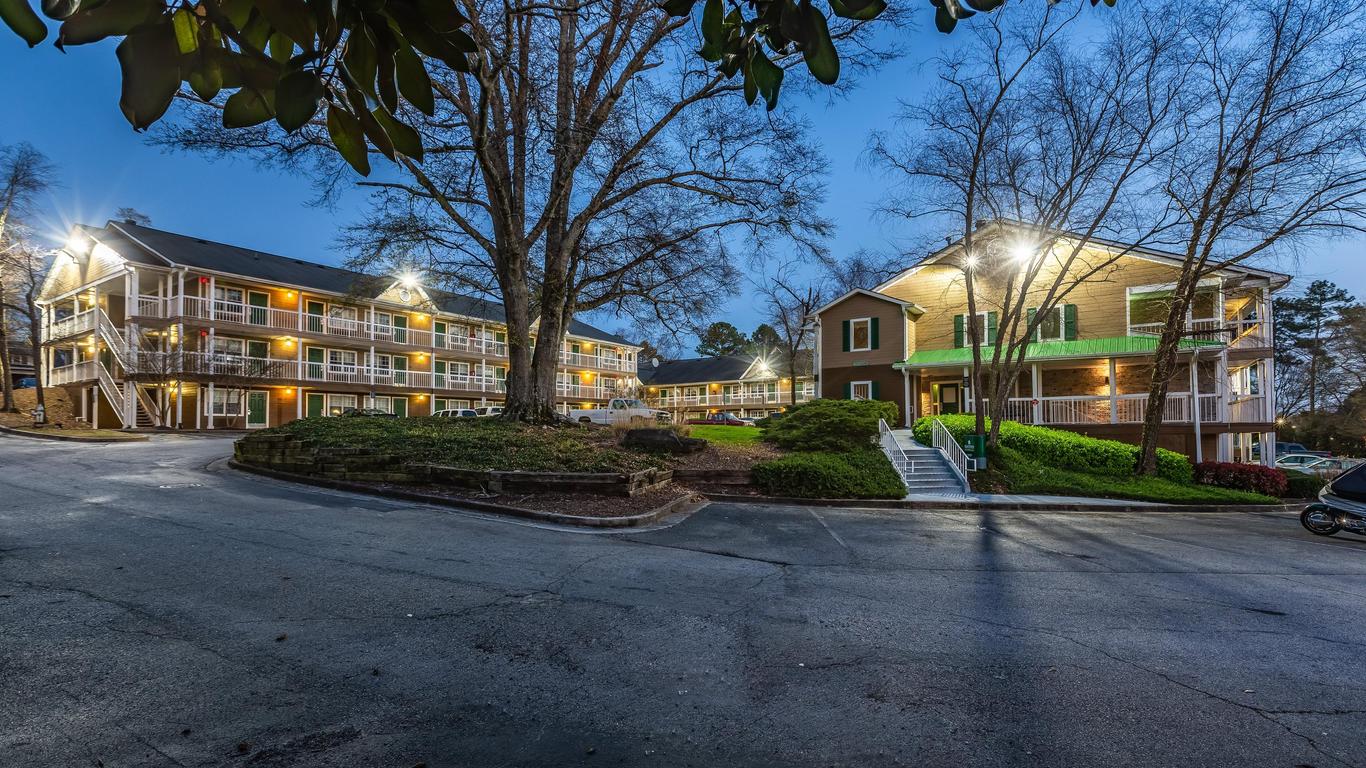 Downtown Norcross is a quaint neighbourhood in Atlanta that your teens will love.
Strolling around town, you'll get to visit boutiques, antique stores, cafes, and hipster eateries. While most of these cost money, you can still enjoy a calming walk around town and enjoy the architecture. While visiting Norcross, you can also experience art tours, history tours, and tree tours.
Fire truck fans need to add the Marietta Fire Museum to the must-visit list while visiting Atlanta.
Originally formed in 1854, the Marietta Fire Department has been protecting Atlanta for over 160 years. The property tells the history of the fire department, starting back with the volunteer bucket brigade.
Also, on location, the museum has the first motorized fire truck in Georgia and many other historical exhibitions.
Mason Mill Park is one of the largest parks in town and features 120 acres of forests and trails. This makes it perfect for hikers and bikers.
The easiest way to get around Mason Mill Park is the South Peachtree Creek Trail. This multi-use boardwalk makes it easy to jog, bike, or rollerskate around the park.
The park also has plenty of events that happen throughout the year. Some of the most interesting events include full moon night walks, nature walks, and nature crafting events.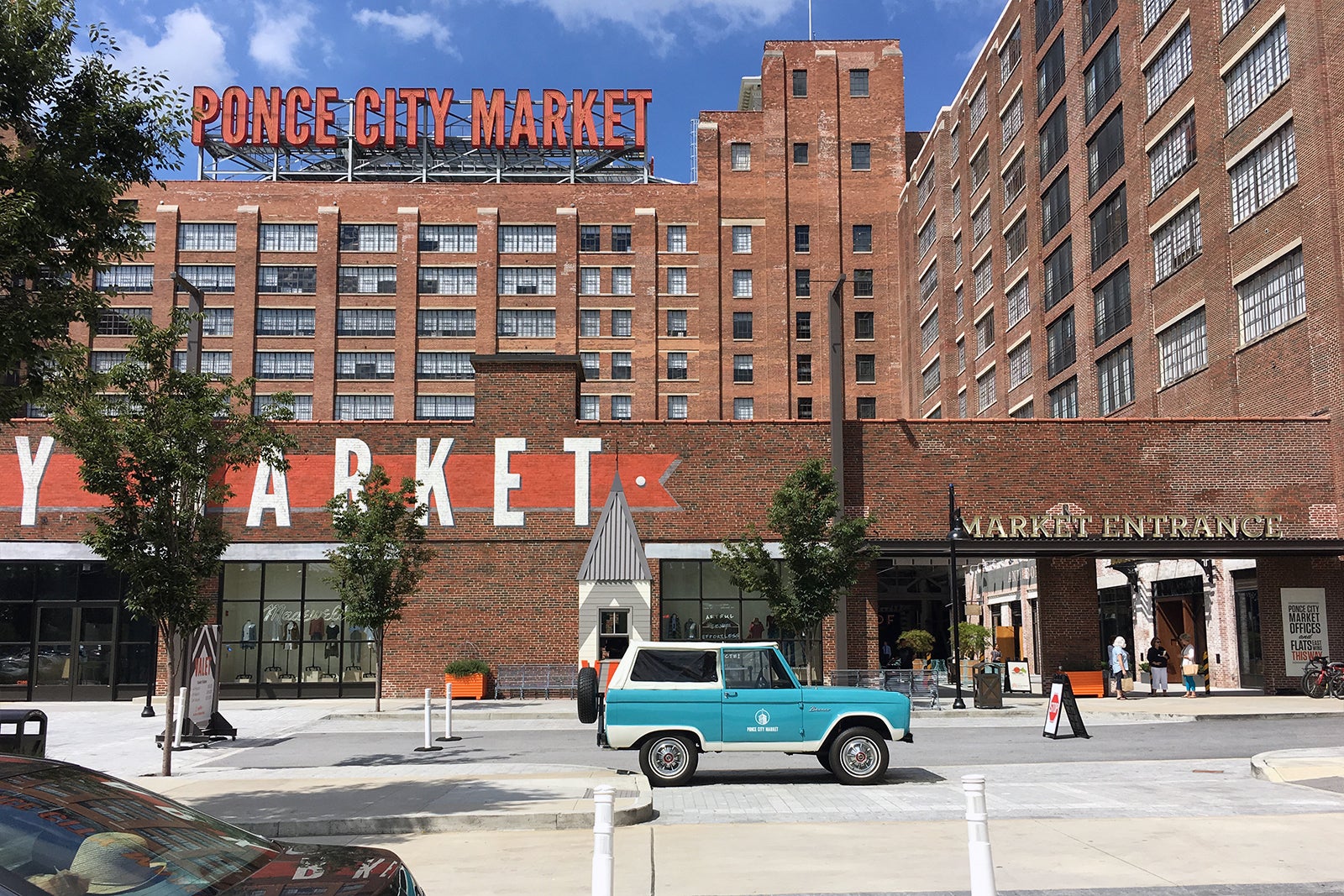 Ponce City Market is a community-centered outdoor market located along Ponce de Leon Avenue in the heart of Atlanta.
Originally built in the 1860s, this historic park has grown throughout the years and gone through several iterations. Today, the market includes shops, a food hall, office space, green areas, and more.
The site is a delight to wander through, with many historic buildings and art installations to check out. You can also check out free events in the market, including free yoga classes, musical events, and festivals.
Morgan Falls Overlook Park opened in 2010. Located in the City of Sandy Springs, the park features picnic pavilions, playgrounds, a boat dock, hiking trails, and more.
The pavilions are a local favorite and are the perfect place for a picnic or family get-together. Located near the pavilions, you'll find BBQ pits, fire pits, and more that make hosting a party easy.
Morgan Falls Overlook Park also features fishing, hiking, and beautiful views. It's one of the best places to enjoy nature with your friends and family in Atlanta.
Located in the City of Snellville, T.W. Briscoe Park is a large park filled with fun and excitement.
Your kids can work up a sweat while visiting the outdoor fitness equipment, basketball courts, and tennis courts.
Once they're tired, it's time for a swim in the park's outdoor pool. Pool access is free for all ages.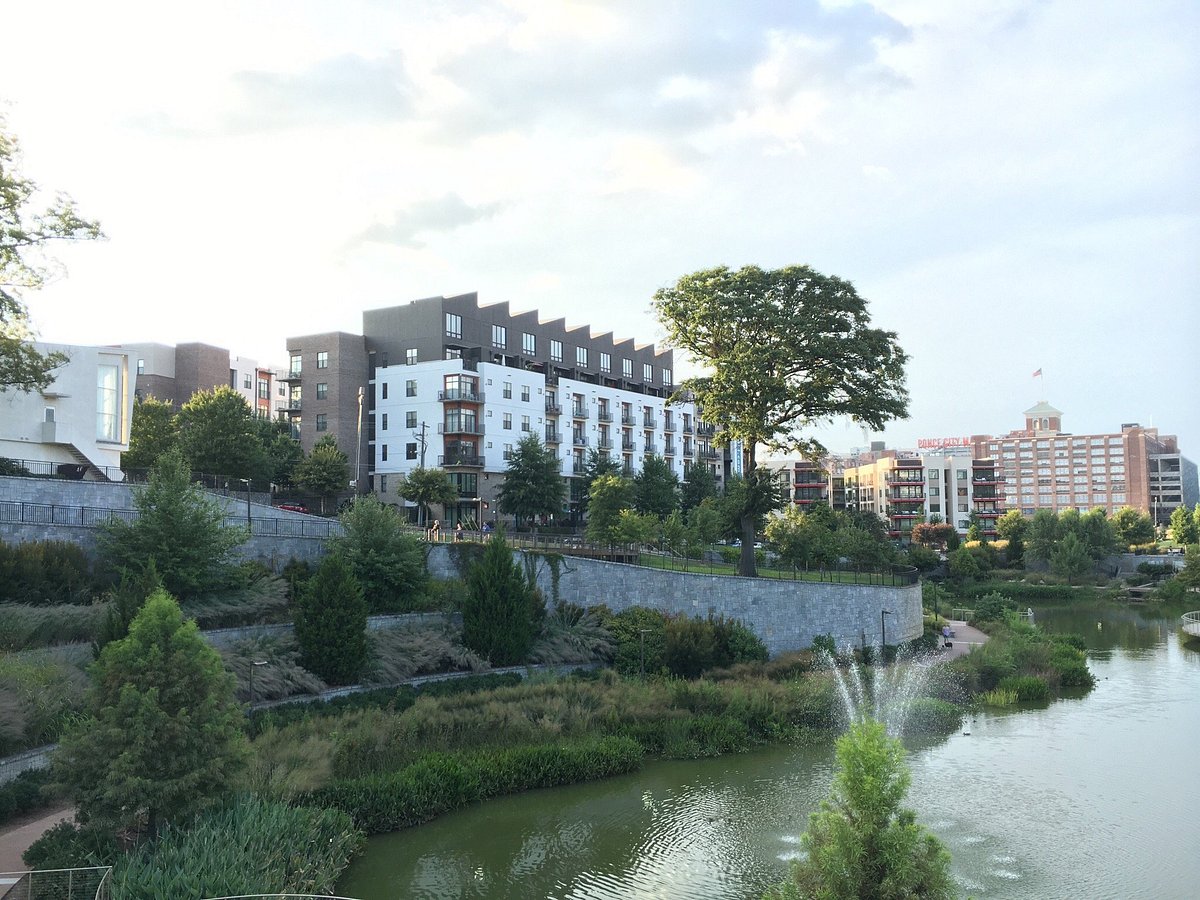 If your kid is an avid skater, you have to take them to Historic Fourth Ward Park Playground. The park is located along the Atlanta Beltline corridor on the Eastside Trail.
The park was an instant success and is currently part of a nationwide skateboard circuit. The design is massive and provides terrain for skaters of all levels.
Even if you don't enjoy skating, there is plenty of other fun stuff to do. The park has athletic fields, greenspaces, playgrounds, and more
The National Infantry Museum always has free admission. The museum features a collection of over 70,000 military artifacts from 240 years of American history.
Self-guided tours are the easiest way to experience the museum. Upon arrival, you receive a visitors guide to help you enjoy the museum. Most visitors spend 3 to 4 hours visiting.
The museum also features a VR combat simulator and a giant screen theater for additional charges.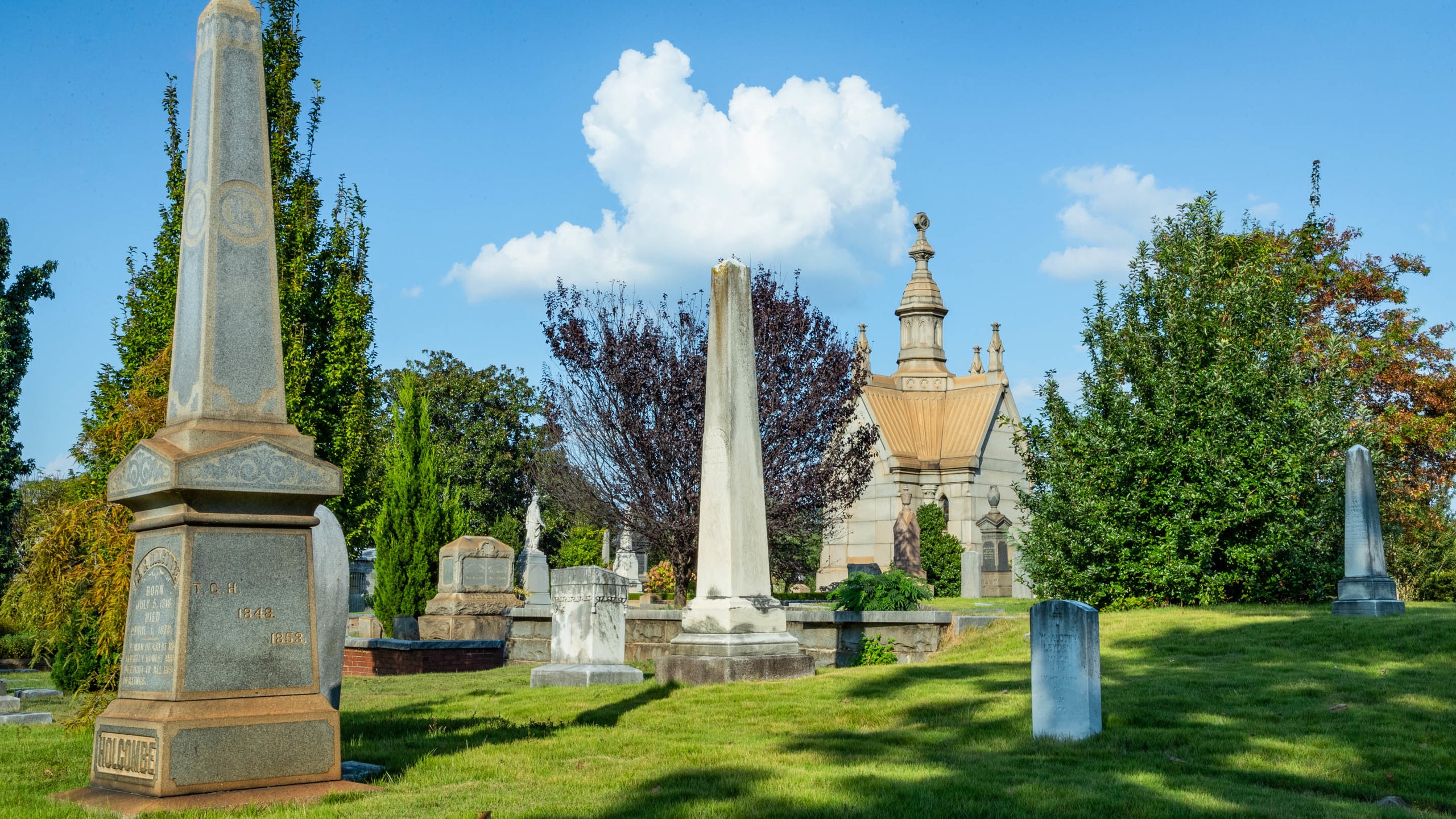 Less than a mile from downtown Atlanta you'll find the oldest public park in town. Historic Oakland Cemetery is a 48-acre park filled with history, gardens, sculptures, and art installations.
You can enjoy a self-guided tour through the park that features over 50 marked stops. It's easy to get lost in the park, so plan for a full day. Don't forget to pack a lunch and bring plenty of water for the trip.
Dunwoody Nature Center is one of the best places in Atlanta to enjoy nature. The nature center was designed to promote environmental literacy in the community.
Dunwoody Nature Center offers educational programs, monthly events, hiking trails, and more.
One of the coolest events is the Butterfly Experience. During the summer, butterfly tents are set up around the park. The event also includes magical performances, activities for kids, and musical performances.
Atlantic Station is a massive complex that features premium retailers, dining, and entertainment. While it costs money to shop, you can take your kids to the Atlantic Station Playground for free.
The playground is located adjacent to Atlantic Station and is open daily from 8 AM to dusk. Inside the park, your kids can enjoy a variety of interactive experiences.
Everything from monkey bars to huge swings is available. Rides come in all sizes so toddlers to teens can enjoy the playground.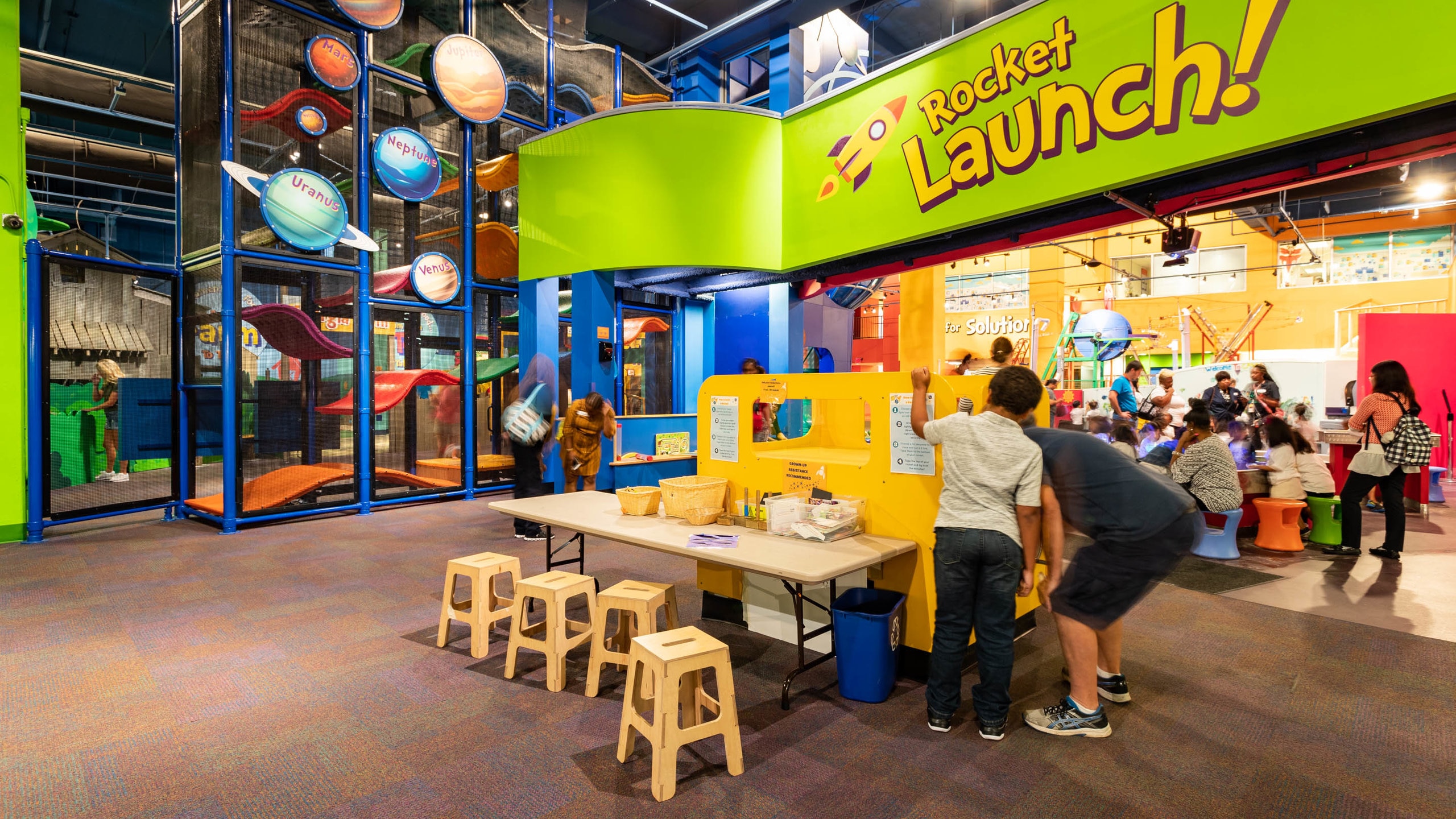 The Children's Museum of Atlanta has free days throughout the year.
While visiting the museum, you can enjoy a variety of permanent exhibits that help kids learn. Some of the coolest exhibits include science experiments, construction tool education, and fundamentally food.
Don't forget to check the schedule for temporary exhibits, including TinyCon, treasure hunts, and storytimes.
Atlanta is one of the most influential music hubs in the United States. You can find music, concerts, and major festivals every season.
One of our favorite events is the Wire and Wood Alpharetta Music Festival, held in October. This free 2-day festival features six stages and over 30 musical artists.
The lineup includes local, regional, and national musical acts, including Samm Henshaw and Eric Hutchinson.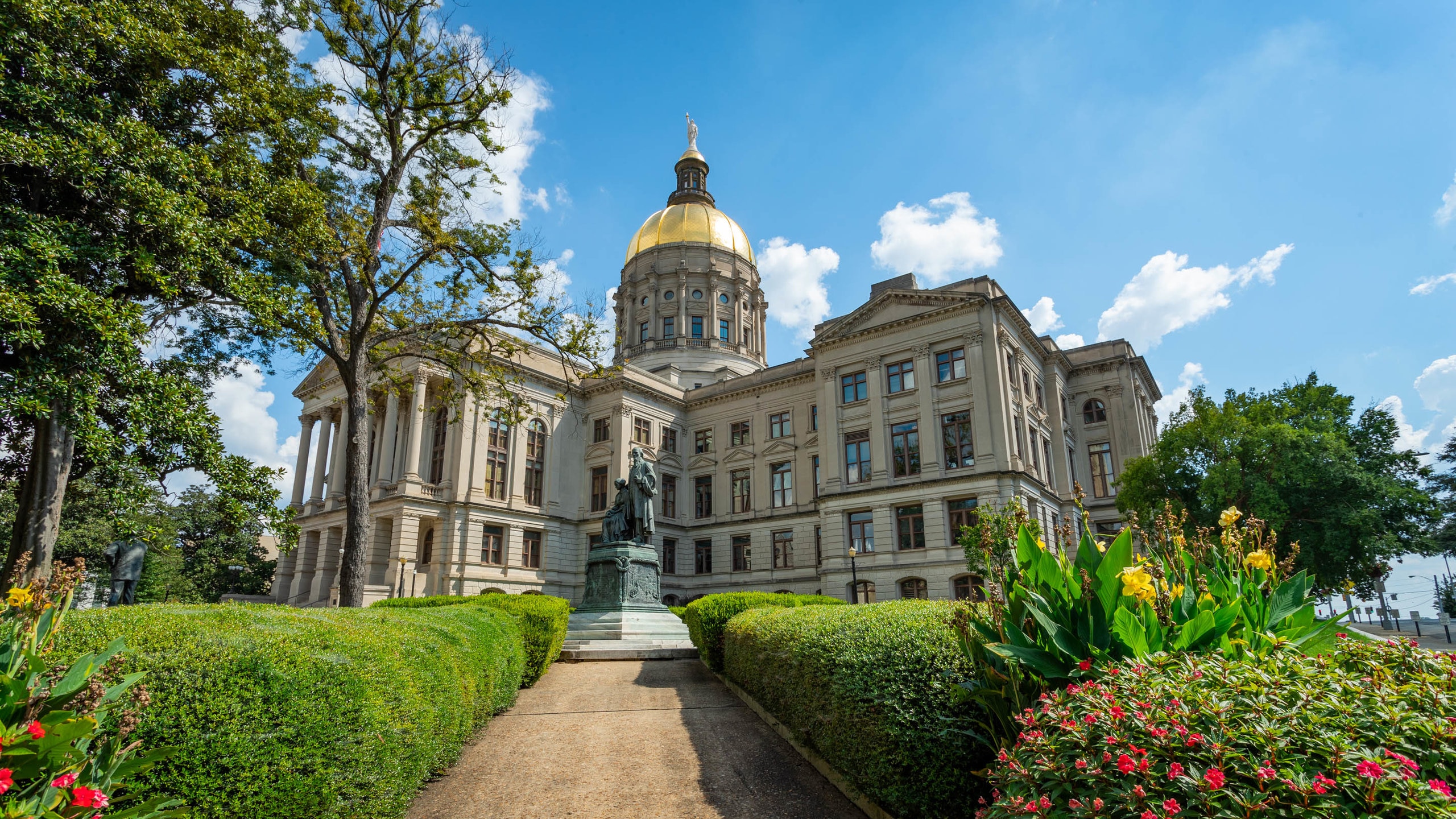 The Georgia Capitol Museum was built to symbolize Georgia's reemergence after the Civil War. Built over 120 years ago, the museum is an inspiring and educational monument.
You can take self-guided or guided tours for free. The museum features historical exhibits and works of art. During the tour, you can learn about the history of Atlanta, the Restoration Period, Georgia's climate history, and more.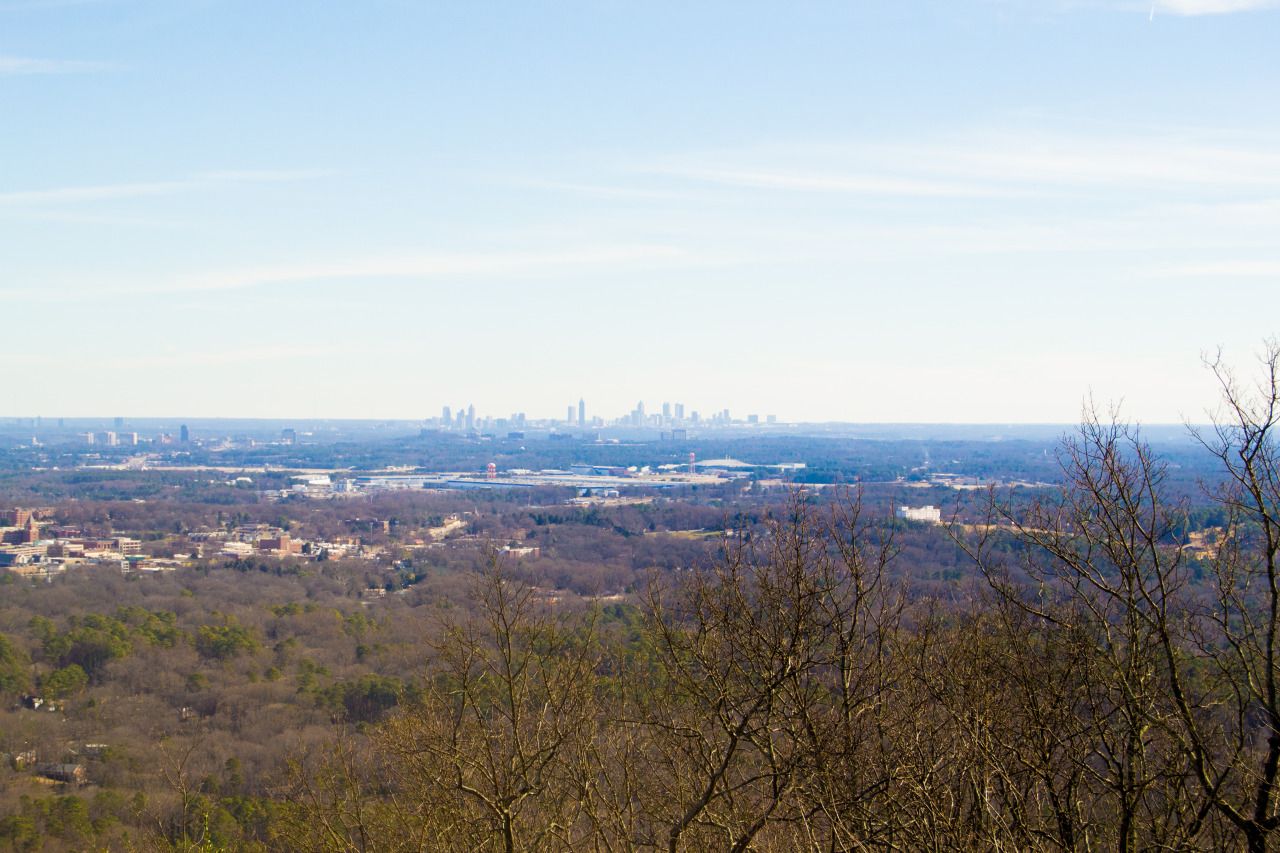 Kennesaw Mountain National Battlefield Park offers educational opportunities in a beautiful natural setting.
The park does charge a fee but is free on National Park Service Fee Free days. Currently, January 18, April 17, August 4, August 25, September 25, and November 11 are free days for all national parks.
Kennesaw Mountain National Park preserves almost 3,000 acres of a Civil War battleground outside Atlanta. Hikers can find hundreds of miles of trails that hikers of all ages will enjoy.
Noah's Ark Animal Sanctuary is a non-profit animal sanctuary and rehabilitation center. The sanctuary cares for over 1,500 animals.
The park cares for all types of animals, including bears, birds, exotic cats, wolves, livestock, and reptiles.
Noah's Ark is free to visit but relies on donations to operate. They offer premium tours, educational tours, and field trips to offset some costs related to the sanctuary.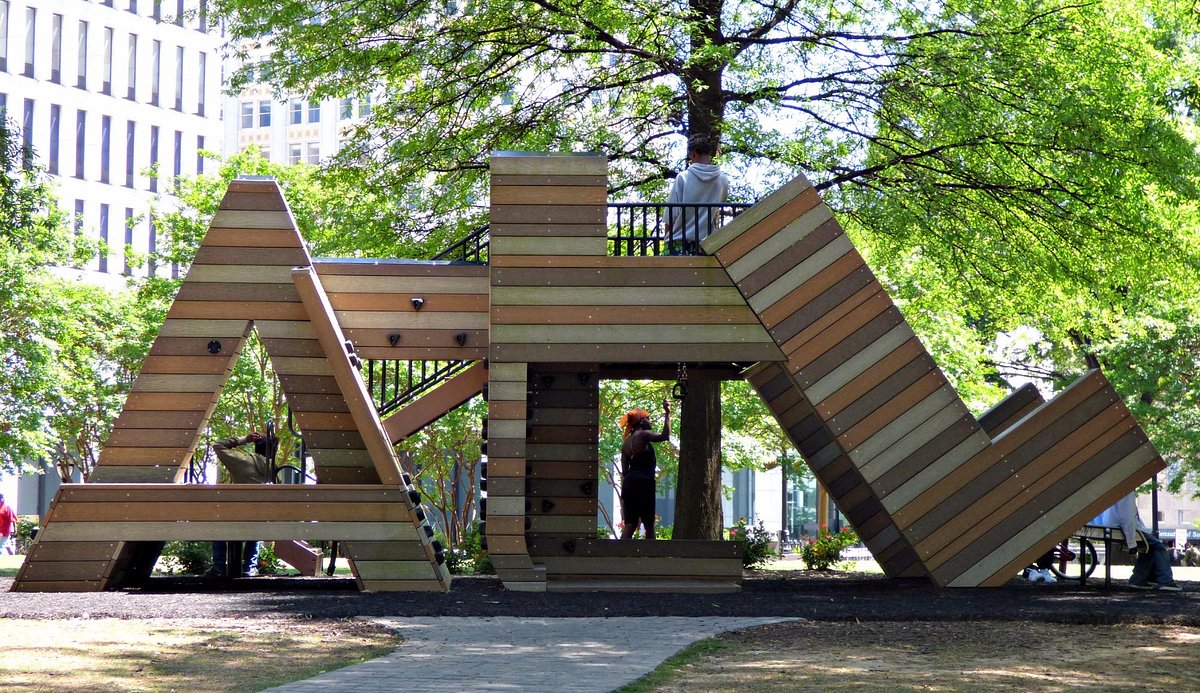 Built in 1970, Woodruff Park is an iconic park in downtown Atlanta.
Gaming is one of the unique features of Woodruff Park. They offer a free game cart that has games for kids of all ages. You can play everything from board games to flag football in the park.
If you're not a big gamer, there are still plenty of other activities. The park has free yoga classes, dog parks, art installations, and more.
Woodruff Park hosts seasonal events, including the Annual German Bierfest, Downtown Daffodil Project, and Doggy Con Pet Pageant & Costume Contest.
Free Things To Do in Atlanta With Kids, Final Thoughts
Atlanta is a bustling city. There is always something going on around town, and not all of them will cost you money. We've highlighted some of the best free things that are suitable for kids of all ages.
Whether you have a curious toddler or bored teen, these places and things can keep them busy while visiting Atlanta.
More about our TFVG Author