Have you been looking for an extensive Georgia family travel guide? You have come to the right page. Pack up and prepare to visit the Peach State. With big chaotic cities, super small towns, colorful traditions, scenic mountains, and the sight of the Atlantic Ocean, Georgia has a lot more to showcase besides peaches.
To help you spend your family vacations and dollars well, we have drafted this guide. We discuss a variety of tourist attractions, the weather in Georgia, family resorts, and much more.
Reasons Why Georgia Is the Perfect Family Vacation Destination
There are a lot of natural wonders to see in the state of Georgia. The state offers everything that a traveler would want, i.e., economical prices, southern hospitality, welcoming culture, affordable transportation, sandy beaches, beautiful mountains, resorts by the sea, spirited city life, and amazing cuisine.
Georgia is divided into many different regions. Each of them showcases a different personality. You will find beautiful Blue Ridge Lake and surrounding mountains in the north. This spot offers a lot of recreational activities like fishing, hiking, and others. Moreover, it has some of the best trails for cycling and walking.
Atlanta, a heavily populated city in the United States, is located in northern Georgia. If you desire to understand the history of the USA, Atlanta is a must-see. The city is brimmed with historic sites including Oakland Cemetery, Martin Luther King, and Jr. Historic Park that readily tells the state's past story.
The center of Georgia offers southern charm along with outdoor adventures. In contrast, the Presidential Pathways region in western Georgia hosts five lovely state national parks, including Stone Mountain Park.
When's the Best Time to Visit Georgia With Kids?
Georgia is undoubtedly heaven for every tourist, regardless of the type of weather. Every region of Georgia is different in terms of season and crowd. If one region is hot and crowded, the other may be cool and less crowded. Thus, it is important to understand which months are favorable for the best family vacations to experience a never forgotten trip.
The perfect time to plan a trip to Georgia is from April to May and mid-September to November. During both time periods, the weather remains pleasant and many regions stay free from excessive crowds. However, if you have kids, it is best to visit Georgia in the spring or summer. The temperature in summer stays between 20-24 degrees Celsius. So, you can consider visiting Georgia in June, July, and August.
That said, Georgia is an exceptional state throughout the year. You can consider planning a trip to Georgia any time of the year.
What's the Weather in Georgia Across the Year?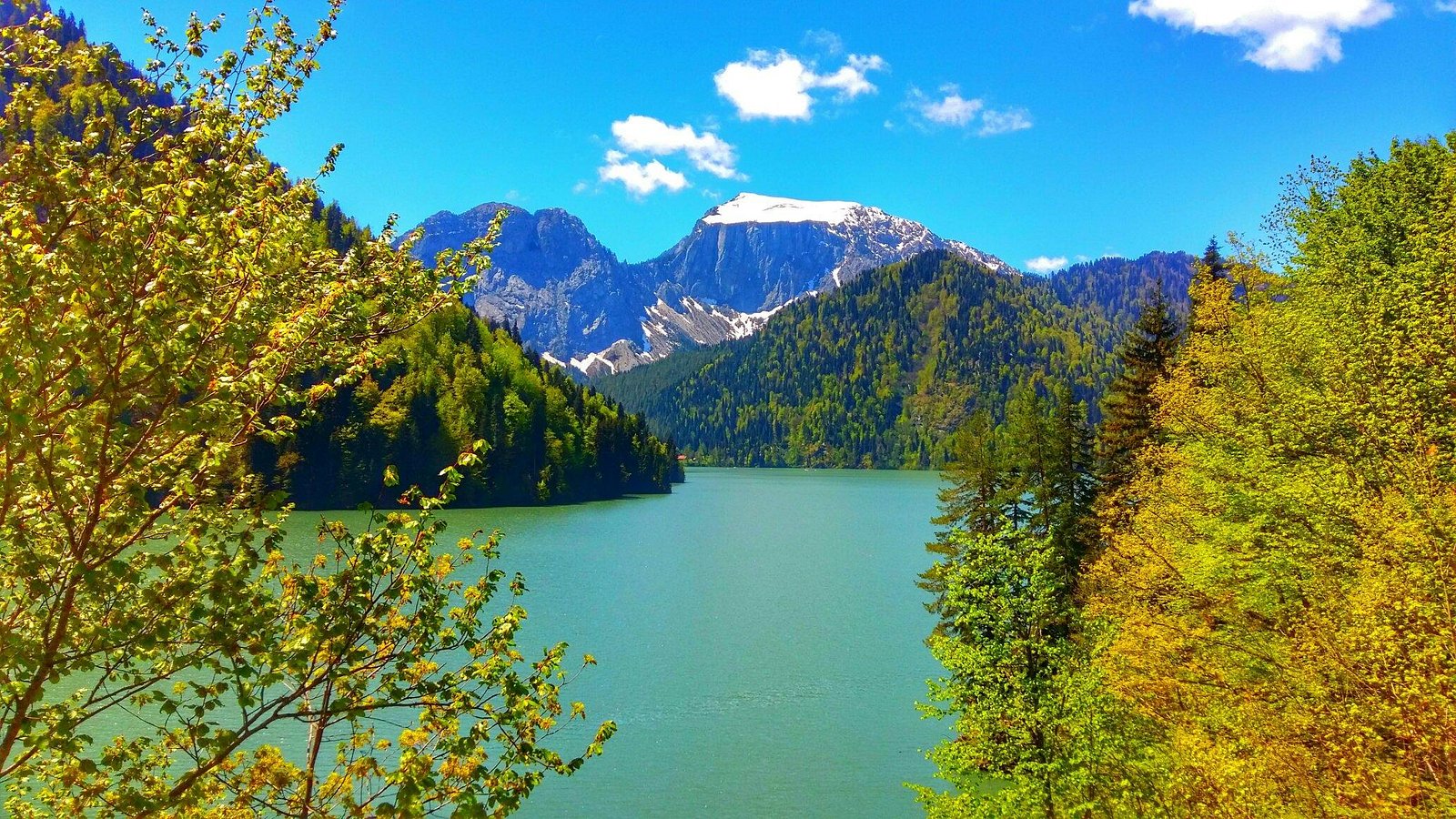 As mentioned above, Georgia is a great place to visit all year round. Georgia has a moderate climate throughout the year, and each season offers a unique experience. The summer season is warm, fall is sunny, winter becomes mild, and spring blossoms azaleas and dogwoods. The state sees average rainfall and fluctuating snowfall. While mountains witness low snowfall, other regions may be missing out on it.
Georgia in Spring
Spring is undoubtedly the best time of the year to visit Georgia. Spring stays between March and May. In this season, Georgia blossoms with flowers, and colorful trees add to the beauty of landscapes both in the mountains and along the coast. The state sees the lowest temperature of 16 degrees Celsius and the highest average of 26 degrees Celsius. This vibrant spring weather seems ideal for recreational activities like camping, hiking, and wandering through the botanical gardens.
Georgia in Summer
The summer season is all about super warm and humid temperatures in June, July, and August. This implies that one can chill out in lakes, rivers, or water parks and visit some popular indoor attractions. The lowest temperature in summer remains 26 degrees Celsius, while the highest temperature is 35 degrees Celsius. Georgia generally witnesses afternoon rain showers in the summer season. Lastly, the state's famous fruits are watermelons and peaches, which are ripe in the summer, so don't forget to try them out whenever you visit Georgia.
Georgia in Fall/Autumn
Similar to spring, fall brings awesome weather to Georgia. The cool temperatures fluctuate between 12 degrees Celsius and 24 degrees Celsius in September and October. This weather is suitable for camping, hiking, sports, and long drives to observe scenic fall views. You can visit the orchard to pluck apples directly from the trees and get a beer at Oktoberfest.
Georgia in Winter
Georgia doesn't hold on to the winter season for long. The lowest temperature in winter is 10 degrees Celsius, and the highest is 15 degrees Celsius during the months of November, December, January, and February. From shopping to romantic getaways at mountain resorts, you can come across a number of activities to execute in winter in Georgia.
What Is the Perfect Length of Time to Spend in Georgia?
Georgia State is visibly immense, and therefore, it will take more than a couple of days to visit the best spots. Generally, you can consider staying for 12 days in Georgia. In these 12 days, you can discover the major parts of Georgia by starting your trip in Atlanta and ending it in Savannah on the coast.
The Best Things to do With Kids in Georgia
The guide might have only disclosed Georgia spots for adults, but the state is packed with multiple kids' spots. The family-friendly attractions include museums, state parks, cycling trails, aquariums, and other activities that adults can also enjoy. Here are some fun things to do with your kids in Georgia.
Providence Canyon State Park
The gorgeous views of Providence Canyon State Park will leave you in awe. You can take a long walk on the trails of this park. Here you will also come across a park guide who will tell you everything related to the landscape. If you get to visit this park in the summer, you may also get to see azaleas blooming right in front of you. Hiking on these trails can be perfect for kids aged 5 and above.
Georgia Aquarium
Your whole trip to Georgia would be incomplete without a visit to the Georgia Aquarium. Here you will get to see majestic performances of sea animals, which is definitely a treat for the entire family. This aquarium is the largest one in the whole United States and is a habitat for hundreds of species and thousands of animals. So, if you and your kids are longing for an unreal underwater experience, this spot is the one.
Children's Museum Atlanta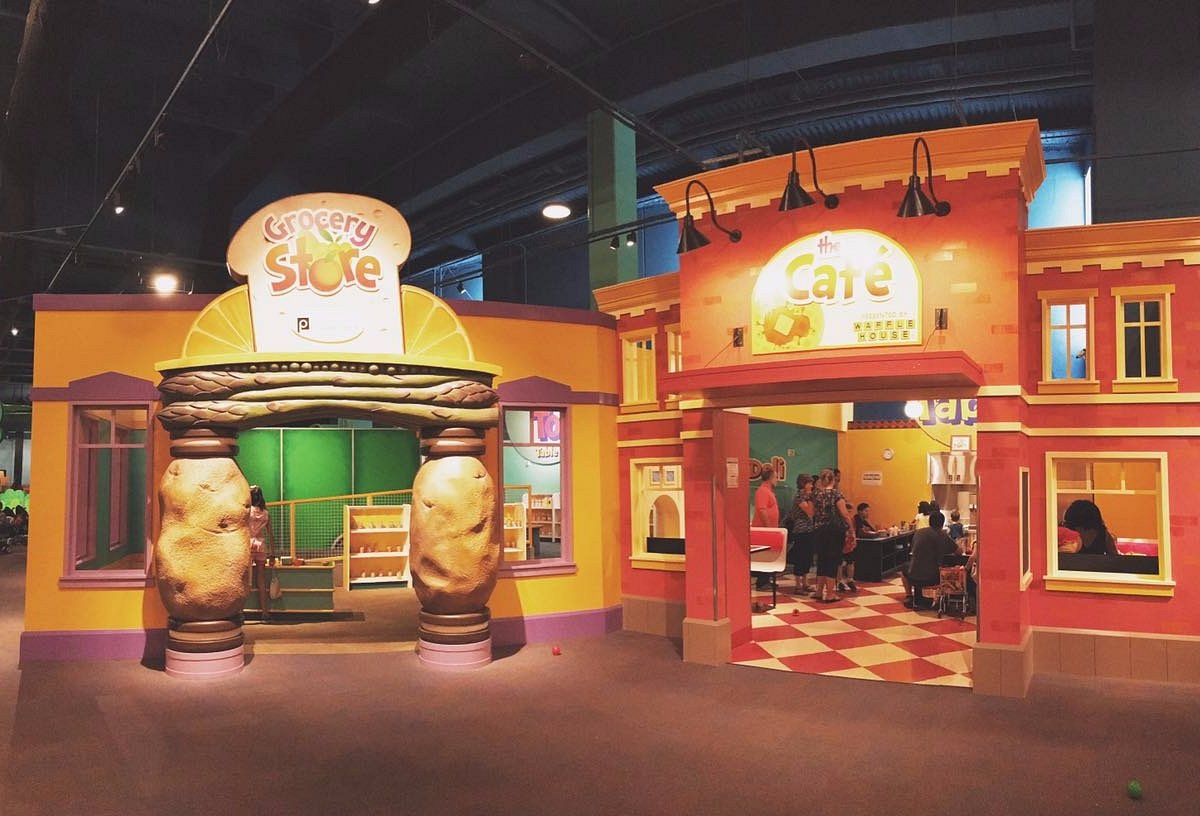 The kiddos aged four and above will surely be attracted by this museum's interactive attributes that cover the topics of science, nutrition, engineering, and creativity. The museum lets little ones get a sight of the real world without having to require a passport.
Savannah Children's Museum
This outdoor museum encourages children to make use of their hands, make noise, and connect with the surrounding things. The museum has a lot of children's games, including an archaeology table, giant building blocks, an imaginary playground, and a huge game of tic-tac-toe. Apart from these, the museum also includes a huge Lego panel, an interactive garden, and a misting station to let the kids cool down during the summer. After visiting this museum, you can go to the neighboring Georgia State Railroad Museum.
Solar System Walking Tour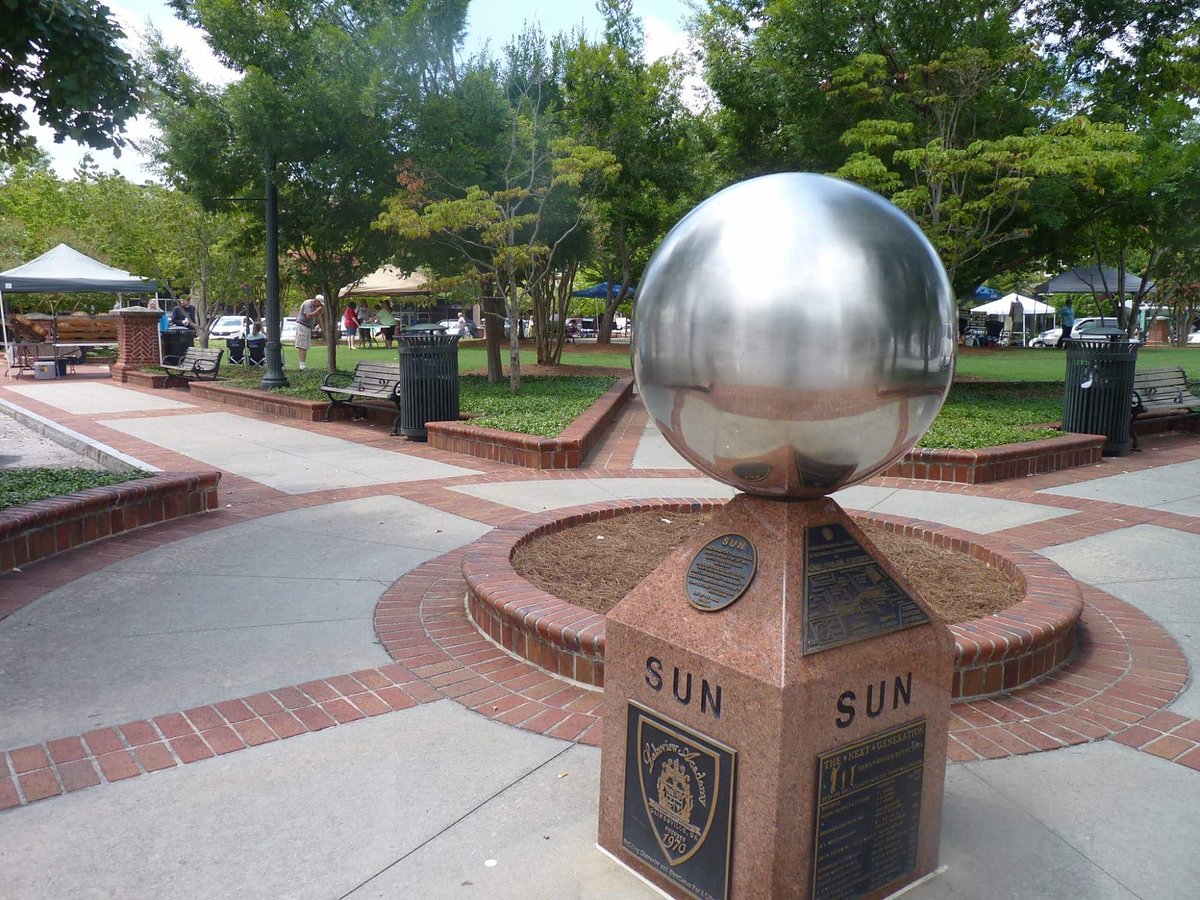 On this Gainesville solar system walking tour, you can closely witness the solar system as well as some stars. Under each planet, you will find its orbit speed, diameter, surface, and other information. It is a great way to learn about the position of planets in accordance with the Sun.
The Clubhouse
This kids club offers more than 80 arcade games, including go-karts, baseball, and others. It is heaven for sports enthusiasts. Here you will also get a chance to make your own sundae bar.
World War II Home Front Museum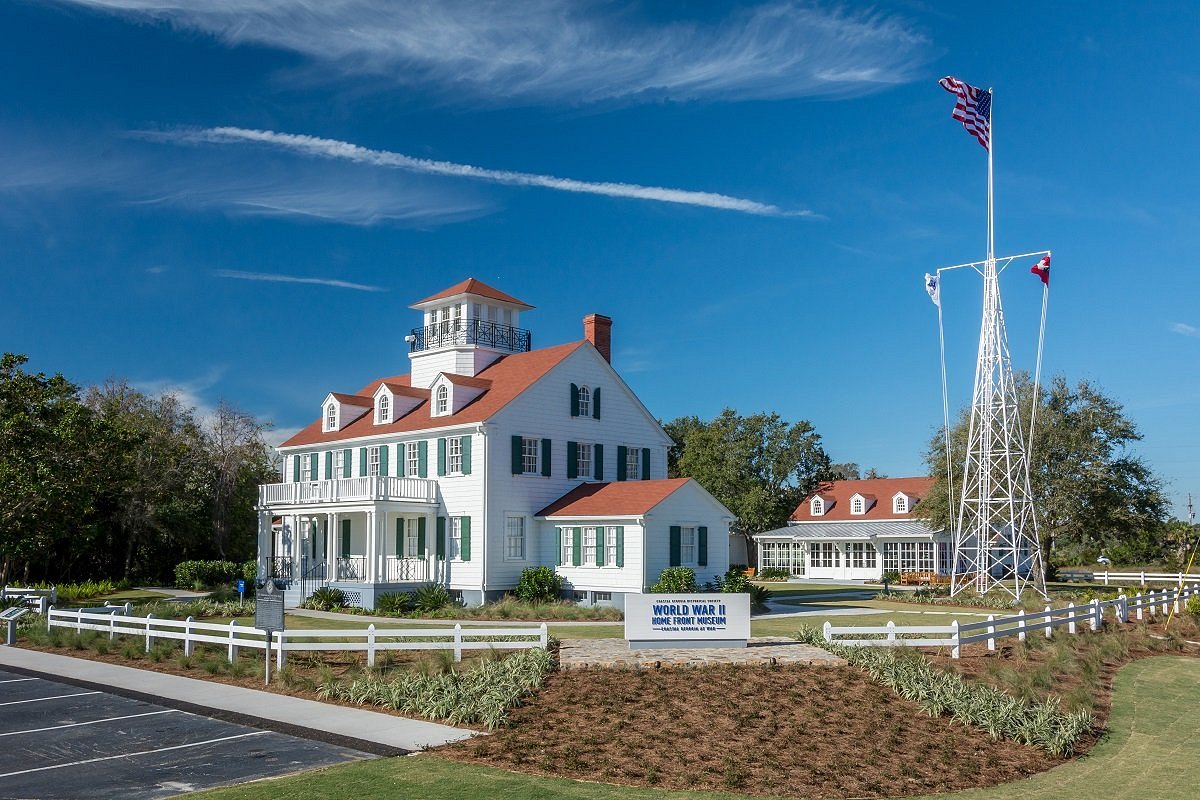 This museum puts together historical moments, personal experiences, and the bravery of the veterans who safeguarded the coastline during World War II. Once you enter the museum, you will see a brief video describing the house's history alongside its contributions. You will also come across various interesting activities. The visitors to this museum will get a chance to be a part of a liberty ship, detect enemy ships, and aim the fighter pilots through cutting-edge technology.
The Best Family Hotels and Resorts in Georgia
Georgia has a lot of family destinations and family-friendly resorts. Here are some of the best family hotels and resorts in Georgia:
Four Seasons Hotel Atlanta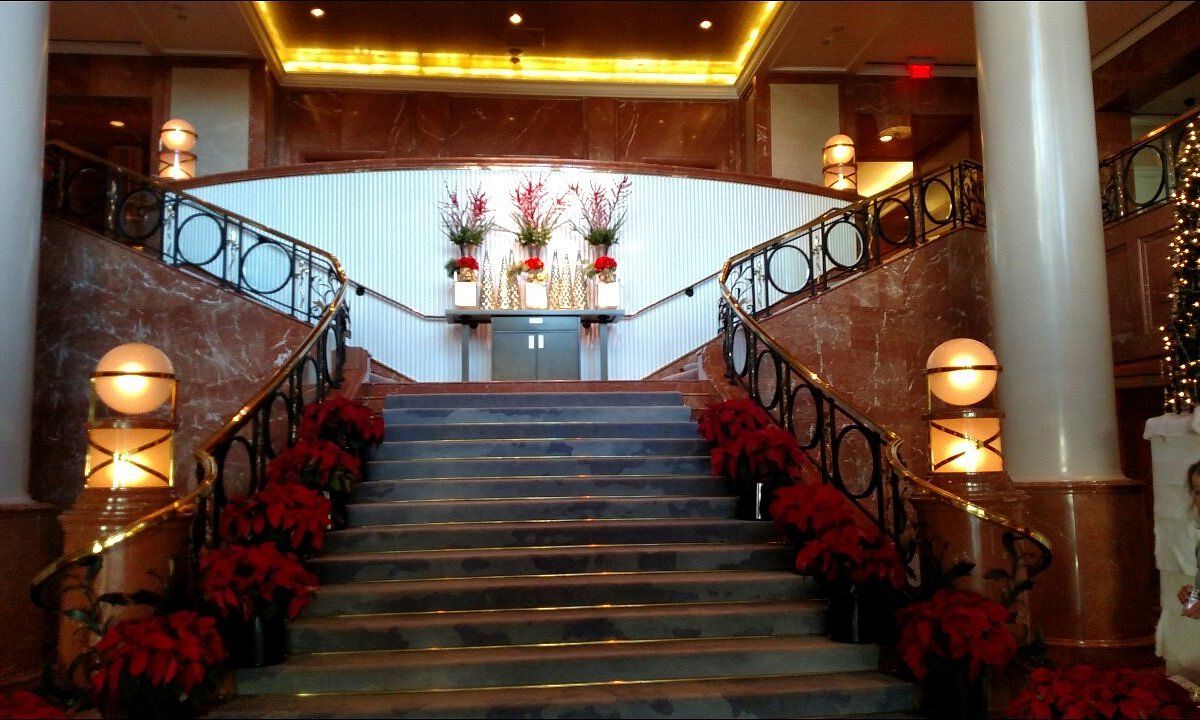 This hotel neighbor is the top attraction in Atlanta, which is why it is the most preferred hotel in Georgia. While staying here, you can easily reach Piedmont Park, the High Museum of Art, and the Atlanta Botanical Garden. Here, you will get to stay in chic rooms or suites and also witness the scenic views of the city skyline. The hotel specifically manages kid-friendly activities based on ages and preferences.
Westin Savannah Harbor Golf Resort and Spa
This resort is one of the most child-friendly resorts in the United States. Moreover, it is located just before the Savannah waterfront. The families will get a chance to enjoy marina access, secluded beach access, and a riverfront pool alongside cabanas. As you rest in the cabana, your kids will spend their time in the Kids Splash Zone. This one is definitely ideal for family fun.
Atlanta Evergreen Marriott Conference Resort
The evergreen conference resort rests in the center of thick greenery and Stone Mountain Park. Moreover, the resort is just 16 miles from downtown Atlanta. To appear suitable for every size of family, the resort offers connecting rooms and different sizes of beds (even an extra-large double bed). Lastly, here you can participate in water sports, go hiking, or just chill in a pool.
King and Prince Beach & Golf Resort
At this resort, families can engage in beachfront fun, splash pools, and kid's play areas. The accommodation ranges from two-bedroom suites to five-bedroom beach houses. The restaurant offers a kid-friendly menu, and the coordinator of the resort arranges different fun activities for kids. You can play golf, eat ice cream, and stay until you get the most out of this island.
Brasstown Valley Resort & Spa
Brasstown Valley Resort and Spa is a high-end resort in Georgia close to Chatuge Lake. You can find big and spacious rooms in this resort. Moreover, the resort is just two hours away from Atlanta. For adults, the resort offers a spa and golf course alongside horseback riding and family activities. The activities include arts and crafts, seasonal games, and painting. The resort management organizes these activities to let the parents relax.
The Cloister
The cloister is warm and pleasant and rests just before the beach. The rooms and wings inside the cloister carry special beauty and are near the yacht club, fitness center, spa, and tennis center. Staying at the Cloister means having family recreational activities at hand. You can take the kids sailing, fishing, or just touring the shore. Furthermore, kids can also engage in other kid-friendly activities, including crabbing off the dock and learning directly from the Sea Island Nature Center.
What Is the Average Cost of a Hotel in Georgia?
Knowing the average cost of a hotel in Georgia will let you understand how much you would need to spend on your dream trip. The average hotel price in Georgia is quite affordable, i.e.$125 for a night's stay, and the median cost is $117. Georgia has many accommodation options with varying price ranges. The hotel's price mainly depends on the hotel's location, neighboring attractions, hotel services, and other factors.
If you are looking to stay for a week in a Georgia hotel, you will need to spend an average of $871 without taxes and other charges.
The Best Places to Eat With Kids in Georgia
Booking a trip to Georgia can be a thrilling experience in terms of food. Although it can be tricky to come across a kid-friendly restaurant to fulfill your kids' appetites, Here are some remarkable restaurant options in Georgia with family-friendly menus.
Downwind Restaurant and Lounge
[2000 Airport Road #201, Atlanta, Georgia 30341 (770-452-0973)]
Downwind Restaurant & Lounge can be perfect for younger children. The restaurant has a rooftop bar that allows for picturesque views that are loved by both kids and adults. If your kids are into plane spotting, you cannot ignore this place.
The rooftop area is exemplary for taking family photos and for sunbathing as you wait for the meal. Children can observe planes taking off and landing at airports nearby. Here you can eat cheeseburgers, hamburgers, and veggie burgers.
Farm Burger
(This restaurant has multiple locations; you can check out their website)
Farm Burger offers a wide range of mouth-watering classic cuisine. They include kale slaw, sweet potato hushpuppies, slow-cooked collards, and other healthy and delicious snacks for children.
Other than that, Farm Burger provides a classic range of burgers. Every burger has chicken, grass-fed beef, and pasture-raised pork. The restaurant is also vegan-friendly.
Googie Burger
[265 Park Avenue W. NW., Atlanta, Georgia 30313-1615 (+1 404-223-4664)]
If you are currently staying in downtown Atlanta, Googie Burger, situated at Centennial Olympic Park opposite the Fountain of Rings, can be a good eating spot. The restaurant has a retro-styled take-out stand offering burgers, chicken sandwiches, veggie burgers, and hot dogs. Kids can enjoy shakes, fresh seasoned fries, and other beverages.
American Girl Boutique and Bistro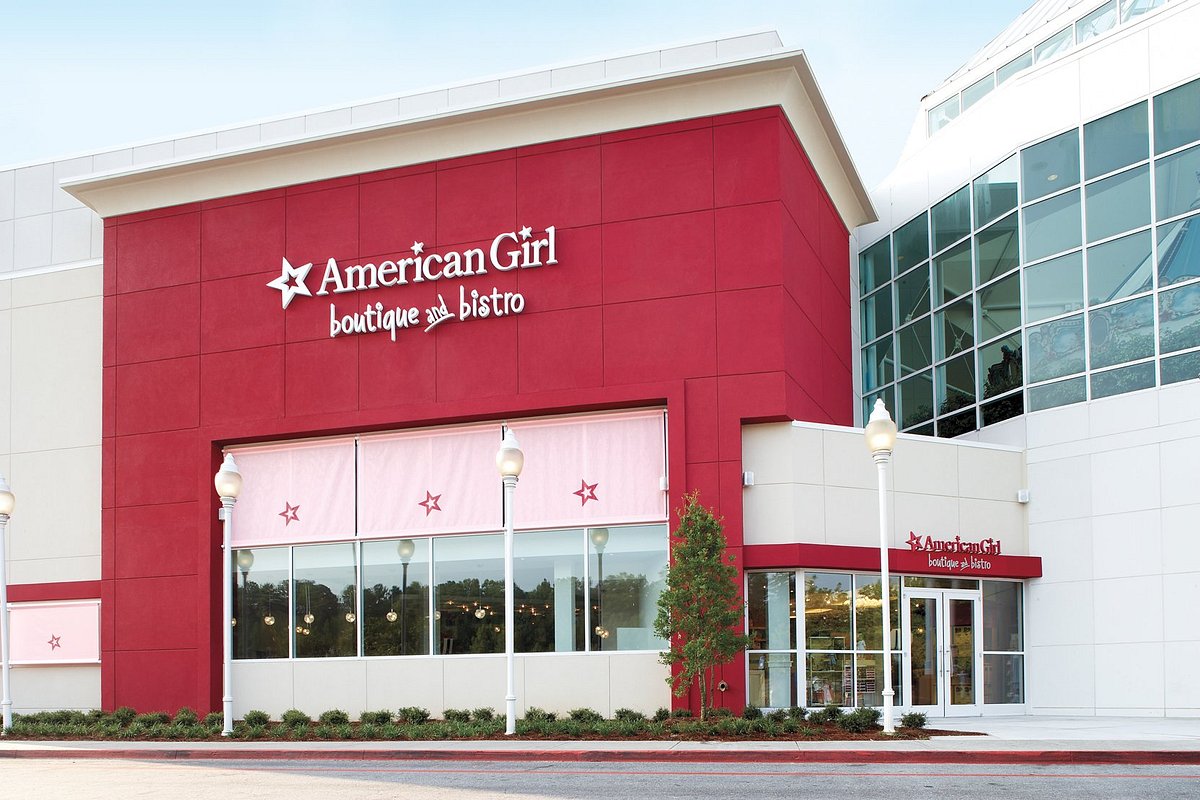 [1202 North Point Cir, Alpharetta, Georgia 30022 (+1 877-247-5223)
If your kids have American dolls or are planning to buy one or two, visiting this place can fill the void. This boutique is the only American girl store in the southeast USA. Here you will be enjoying lunches, brunches, afternoon teas, and dinners. Not to forget the special events that take place frequently at this place. If you want to have dinner alongside special events, you will need to make reservations.
Rising Son
[124 N Avondale Road, Avondale Estates, Georgia 30002 (404-600-5297)]
Many kids get excited when it comes to food. Rising Son can easily get that kid of yours to eat their delicious meals. The restaurant has an immense breakfast and lunch menu with kid-friendly options. Some meals may not be available in accordance with the season. At breakfast, children will absolutely love a combo of burgers and fries. Moreover, kids will also love the salty taste of bacon, egg, and cheese inside a bun. The parents can grab mature-flavored Georgia shrimp and grits.
Buttermilk Kitchen
[4225 Roswell Road NE, Atlanta, Georgia 30342 (678-732-3274)]
Buttermilk Kitchen offers a menu with many sweet dishes and sides. The sweet menu has generally kid-friendly options that most kids will love to eat. Whether your child is craving a pancake alongside maple syrup and butter, French toast covered with powdered sugar, or a bowl of granola and jam, the restaurant has endless options. The parents can enjoy the market scramble. You will find it different every time and marvelously paired with hashbrowns fritters.
The Best Day Trips From Georgia That Whole Family Will Love
Whether you reside in Georgia or are planning a trip there, you can choose from a variety of day trip options for yourself and your kids. Read on to find out the best family spots ideal for a day trip.
The Lodge at Sea Island
Sea Island is the largest island among others, situated at Golden Isles, which also includes St. Simons Island, Jekyll Island, and Little St. Simons Island. The Lodge at Sea Island is more than perfect for the entire family.
If you have been looking for a place to improve your golf swing, The Lodge is it. It offers three championship golf courses along with a kids' club and pools. Moreover, this resort offers babysitting services for parents who want to relax for a while.
Alpine Helen
If you are looking to experience Europe-like vacations, you need to visit Helen. Alpine Helen lets visitors witness its gorgeous Bavarian architecture and colorful traditions. Here you can spend your day discovering great outdoor adventures, including hiking, kayaking, strolling through the corn maze, and horseback riding.
Zoo Atlanta
The zoo is home to bears, lions, tigers, and more. Zoo Atlanta hosts a variety of species and offers learning opportunities to individuals visiting the grounds. The furry animals inside the zoo remain a source of entertainment for your kids. However, there's more to that, families can even feed the giraffes and meet up with pandas and toucans while participating in educational activities.
Stone Mountain Park
At this park, you can choose to either hop on a cable car to enjoy the mesmerizing view of the stone mountain or stand at the land of 3200 acres. Surely, this place can grab the attention of people of all ages. This park is one of the most family-friendly parks that offers interesting trails, educational attractions, and historic wonders.
Oatland Island Wildlife Center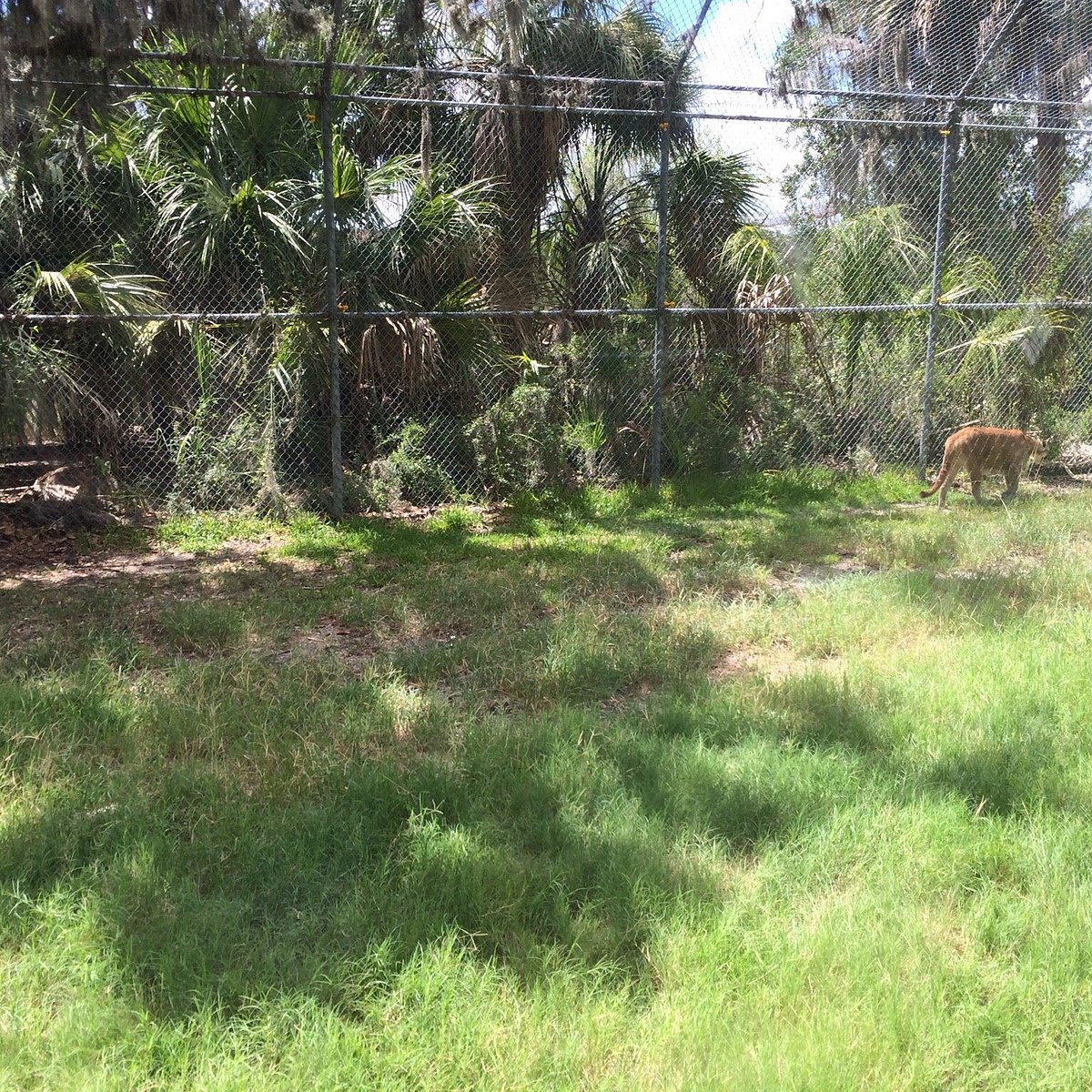 If you are currently staying in Savannah, you need to give this place a visit. It is a 20-minute drive from Savannah. Here you can enjoy a pleasant and a bit warm stroll through the woods. Moreover, you will closely see white and gray wolves, bison, alligators, birds of prey, cougars, bobcats, tortoises, and other wild animals.
Georgia Sea Turtle Center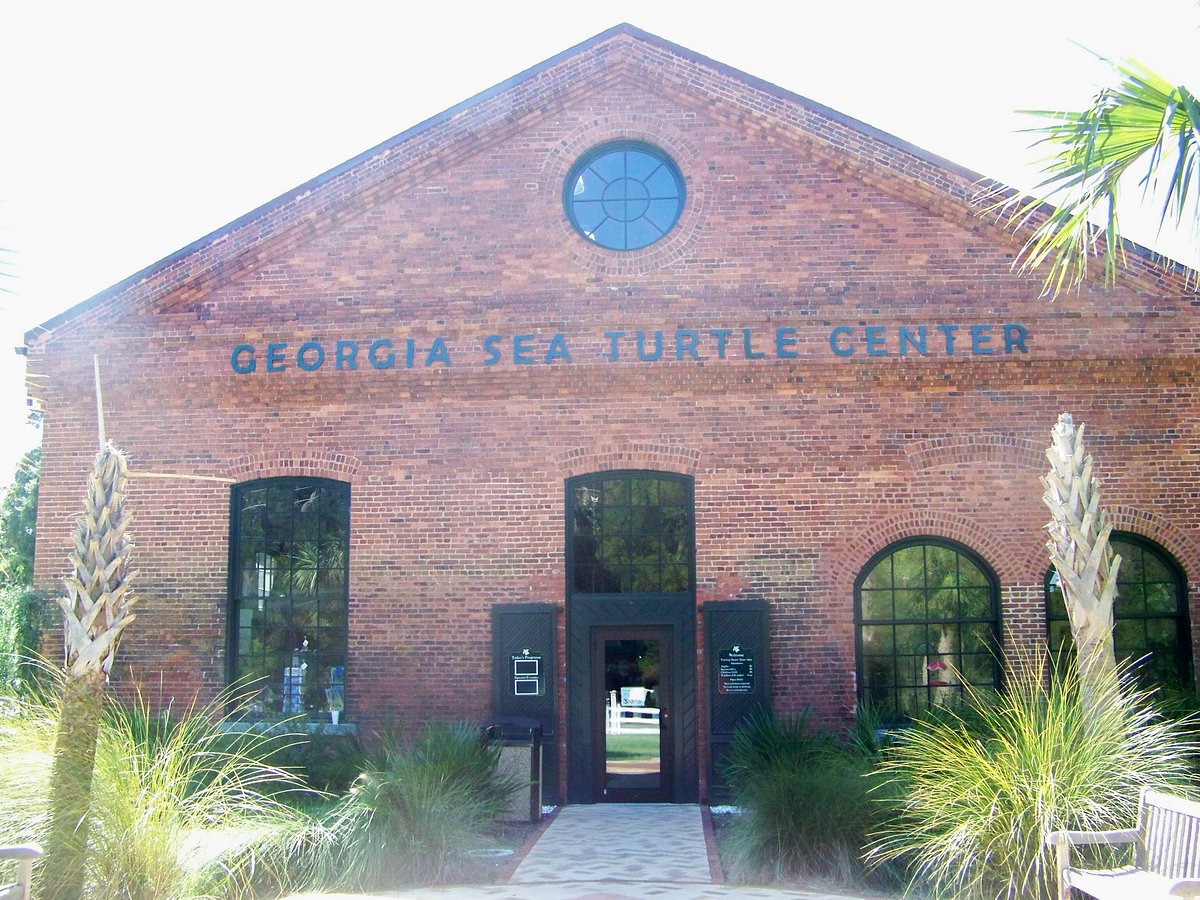 The Georgia Sea Turtle Center is situated on Jekyll Island. This turtle rehabilitation center lets the public observe sea turtles and learn about them. Here, you can engage in both indoor and outdoor activities related to sea turtles. You can learn how the center takes care of rescued sea turtles and how they feed them. It can be an educational trip for your kids beside the fun.
How to Get Around Georgia During Your Vacation
There are numerous ways to get around Georgia, including MARTA rail, MARTA bus, streetcars, and others. Let's explore each one of them.
On Foot or on a Bike
Tourist spots like the World of Coca-Cola, Georgia Aquarium, and National Center for Civil and Human Rights can be visited on foot as they are close to one another. However, spots like Oakland Cemetery and the Fox Theatre are slightly farther away and can be reached by biking. You can get a bike from Atlanta's bike share program at $3.50 per 30 minutes.
MARTA Bus
MARTA buses serve the entire downtown and the suburbs. The bus system possesses 90 lines that cover more than 1000 miles. However, one can easily arrive at places impossible to reach using bikes. You can catch a bus between 5 a.m. and 12:30 or 1 a.m. The cost of a single bus ticket is $2.50.
MARTA Rail
This is the fastest way to reach a spot. The rail system includes blue, gold, red, and green lines that meet at a single point called Five Points Station. The fare for one-way travel is $2.50, the same as the bus. However, the day passes charge $9 and the multi-day passes cost range from $14 to $23.75.
Streetcar
Streetcars cover a 2.7-mile loop and have 12 stops. This transportation is great for reaching somewhere between downtown and the east side. You can reach the attractions on foot, such as the College Football Hall of Fame, Centennial Olympic Park, and Martin Luther King, Jr., from streetcar stops. These cars function from 8 a.m. to 11 p.m. and are available within 10 to 15 minutes. The fare is quite reasonable at $1 for one-way rides.
Car
Driving can be hectic on the busy roads of Georgia. Therefore, you must only drive a car when you cannot reach a spot through the MARTA rail system. While driving, look out for crowded roads, local motorcyclists, and limited parking areas. You may need to pay $20 or more if you park your car outside a hotel for a night. On top of that, if you are in Atlanta, it can be confusing to travel around by yourself. Many roads are only one-way, and their names get changed frequently. You can get a rental car from rental agencies at the airport.
Taxi
In Georgia, you can find taxis waiting outside airports, hotels, and other special events. You will need to pay $30 to $40 from the airport to downtown, midtown, and Buckhead, plus $2 per additional person. Riding a taxi around these districts is affordable. However, if you travel somewhere else, the fare will be calculated by the meter and will be costly.
The Best Ways to Get to Georgia for Your Vacation
Georgia, the state of America, is situated in the Eastern Standard Time Zone. Georgia has many interstates and airports; therefore, it is easy to arrive in the state by air. You can check out the Georgia Airport Directory to get all the required information about airports. That said, you can consider Hartsfield Jackson Atlanta International and Savannah/Hilton Head International Airports to reach Georgia. As soon as you arrive in Georgia, you will get the state's transportation assistance to reach a particular place.
Top Tips to Stay Safe in Georgia When Visiting With Kids
Ensure to Lock Your Car
Motor vehicle theft is quite common in most states of the United States. Therefore, it is important to lock your car when you park it. Thieves mostly find easy pickings, like cars that remain unlocked. In contrast, they will let go of a car that's locked. Moreover, try to park your car in a safe area, whether it is your own or a rental. Do not keep any valuable items of yours in your car. Even if you keep them, ensure that they are not visible from the car window.
Avoid Going off Road
Tourist spots in Georgia are quite safe, however, you must look out for bad areas. You must avoid traveling on empty roads, especially at night, or walking alone even in daylight. Just stay at the crowded tourist spots. Furthermore, you will find many roads attached with LIT lanes made for bicycles. Ensure that you don't drive, park, or block the lanes by any means to avoid getting a ticket.
Drink Enough Water & Use Sunscreen
In the summer, Georgia gets really warm and humid. You and your kids must consume a lot of water and avoid the use of caffeine and alcohol. You can get dehydrated and overheated without even realizing it. Therefore, it is better to be safe than sorry. That said, don't forget to wear sunscreen and hats to dodge sunburn.
Don't Take Threatening Easy
Your life is more valuable than anything. If you find someone threatening you, don't ignore it. Head to the nearest police station and file a complaint against them to seek protection. Moreover, if you are a solo traveler, ensure that you don't leave your drinks unattended.
Beware of Alligators
The coastal areas and south of Georgia have many alligators wandering around. They are threatening animals and can run faster than you can imagine. If you come across one, ensure to not approach them and walk in the opposite direction.
Trust Your Guts
If you feel like the situation is not in your favor or you're uncomfortable, you must flee from it. You can never turn down your guts. While urban areas have the highest criminal records, rural areas, and small towns can also have traces of criminality.
Conclusion
Georgia is absolutely wonderful in terms of beautiful landscapes and natural wonders. Therefore, it is a perfect travel destination for families traveling to Georgia for the first time. Regardless of which spot you want to travel to; Georgia will ensure to satisfy all your travel cravings. You can take help from this thorough travel guide to make your trip more memorable and safe for your kids and yourself.
More about our TFVG Author