Are you planning a vacation in Kentucky and want to head to the beach? If so, you've come to the right place! The state of Kentucky may not seem like a likely beach spot, but there are, in fact, lots of pretty inland shores to enjoy.
These Kentucky beach locations will prove that you don't need to head to the coast to have fun. From boat rentals to volleyball, you'll find it all in Kentucky! But, which is the closest beach to Louisville, KY? Keep reading to find out!
Beaches Close To Kentucky
Many beaches in Kentucky can be found in the middle of State Parks, providing a unique chance to go through forests to get to the beach. That's something you don't get with an oceanfront beach! Check out the 14 closest beaches to Louisville, below.
Lake Barkley State Resort Park
Located on the forested shoreline of Lake Barkley Resort, visitors to the State Resort Park can enjoy forest and beach activities. Boasting a seasonal public beach, you can play volleyball, go fishing, and take advantage of the exclusive outdoor and indoor pools.
Aside from Lake Barkley's public beach, there are plenty of scenic hiking trails just waiting to be discovered. Keen ornithologists will love the thriving ecosystem that is home to more than 200 species of birds.
You won't need to worry about accommodation either, as Lake Barkley has something for everyone. From private cottages to lakeside suites and campgrounds, you'll be spoilt for choice!
Barren River Lake
Kentucky is home to many large lakes that are considered some of the best recreational areas in the state. Barren River Lake is no exception. In fact, it's one of the best! Located in the south of Kentucky, Barren Lake provides tons of beach fun.
In warmer weather, the water is perfect for swimming, and it's a great fishing spot. For weekend visitors, different camping facilities are available as well as private cabin rentals. This makes Barren River Lake ideal for everyone, no matter how long you plan on staying.
Cherokee State Park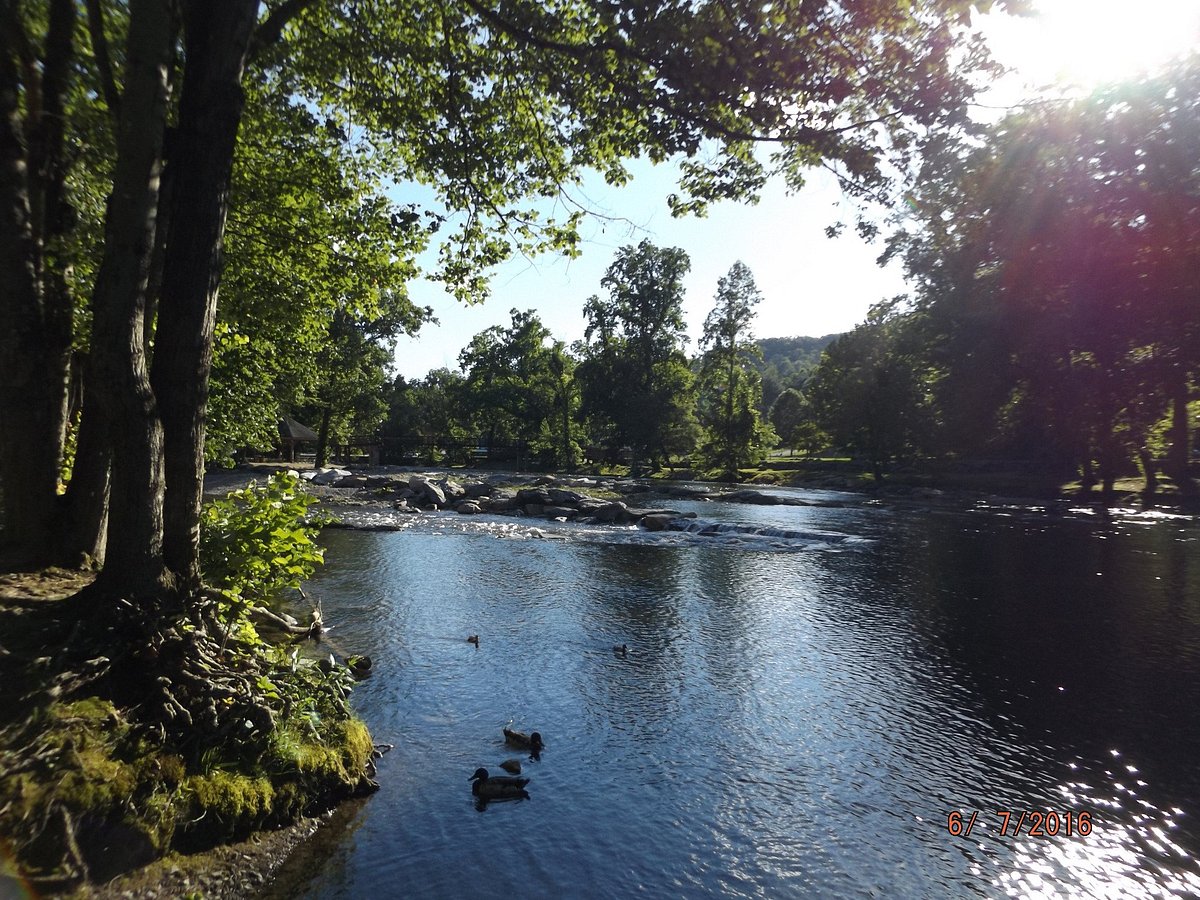 One of Kentucky's most popular recreational areas, Kentucky Lake is perfect for many types of activity. From fishing to cycling, it's a great place to escape from the city and relax surrounded by nature.
The lake is housed in Cherokee State Park, Aurora, and plenty of sandy shores can be found dotted around the park. Take advantage of the glorious scenery and beautiful views, and don't forget the picnic!
Kentucky Dam Village State Resort Park
It may not be Myrtle Beach, but the sandy shores of Kentucky Dam mean you won't need to make a long trip to an ocean beach! Located on Kentucky Lake, this manicured beach is a popular tourist destination in the state, known locally as the Ky Dam beach.
It sits opposite the biking and hiking paths that take you across the dam. Why not take a short walk between sunbathing sessions? If you're looking for more water activities, check out the fishing spots or have a go at jet-skiing.
The beach is open from 10 am to 7 pm during what the locals call the swimming season. This is between Memorial Day weekend to Labor Day. You'll also find a great gift shop that is locally considered one of the best in Kentucky! After spending the day in the sun, why not treat you and the family to a souvenir?
Lastly, one of the most amazing things about this sandy oasis is the chance to see a Bald Eagle! Don't forget to pack the binoculars.
Carr Creek State Park
If you're planning a vacation near Louisville, Carr Creek State Park may be the perfect spot for you. With several hundred acres of land to enjoy, Carr Creek has a large lake in the middle with different sandy areas for an inland beach experience.
This Kentucky Lake Beach is great for swimming, making it the ideal hang-out spot for family and friends. The lake also has many prize fish, so it's perfect for fishing enthusiasts. Think of this beach as a place to go when you don't want to contend with big crowds or noisy harbors.
Nolin Lake State Park Beach
Nolin Lake State Park is a lake beach that offers many different activities for a super fun vacation. For bird lovers, it's a prime location! Relax on the sandy shore with your binoculars and see how many species you can spot. The Iceland Gull and the Peregrine Falcon are two rare species that you may be lucky enough to see!
If you can't sit still for long, there's a waterfall nearby that you can hike to. Or why not visit the Mammoth Cave National Park on the way back to the lake? It's the longest system of caves in the world, so it's an unmissable attraction!
All in all, Nolin Lake Park has everything – a playground, sandy beaches, and on-site grills for a delicious dinner at the end of a hard day's exploring.
Buckhorn State Park
A visit to the Buckthorn State Park means you can glimpse the mountains, which you can't do from the ocean! A sandy beach that's open to the public, Buckthorn Park is ideal for nature lovers because of its hiking trails.
The closest one is the Moonshine Hollow trail which is ideal for beginner hikers who want to take in the beautiful scenery.
If you want a peaceful, laid-back vacation, Buckthorn is perfect. Chill on the sandy beach during the day before tackling the 18-hole golf course. You could also rent a pontoon boat and watch the sunset.
Buckthorn Park is open seasonally from Memorial Day to Labor Day weekend. Although the pool is only for guests staying in cottages and lodges, the lake can be enjoyed by everyone. You'll also find essential amenities such as changing rooms and restrooms.
Green River Lake State Park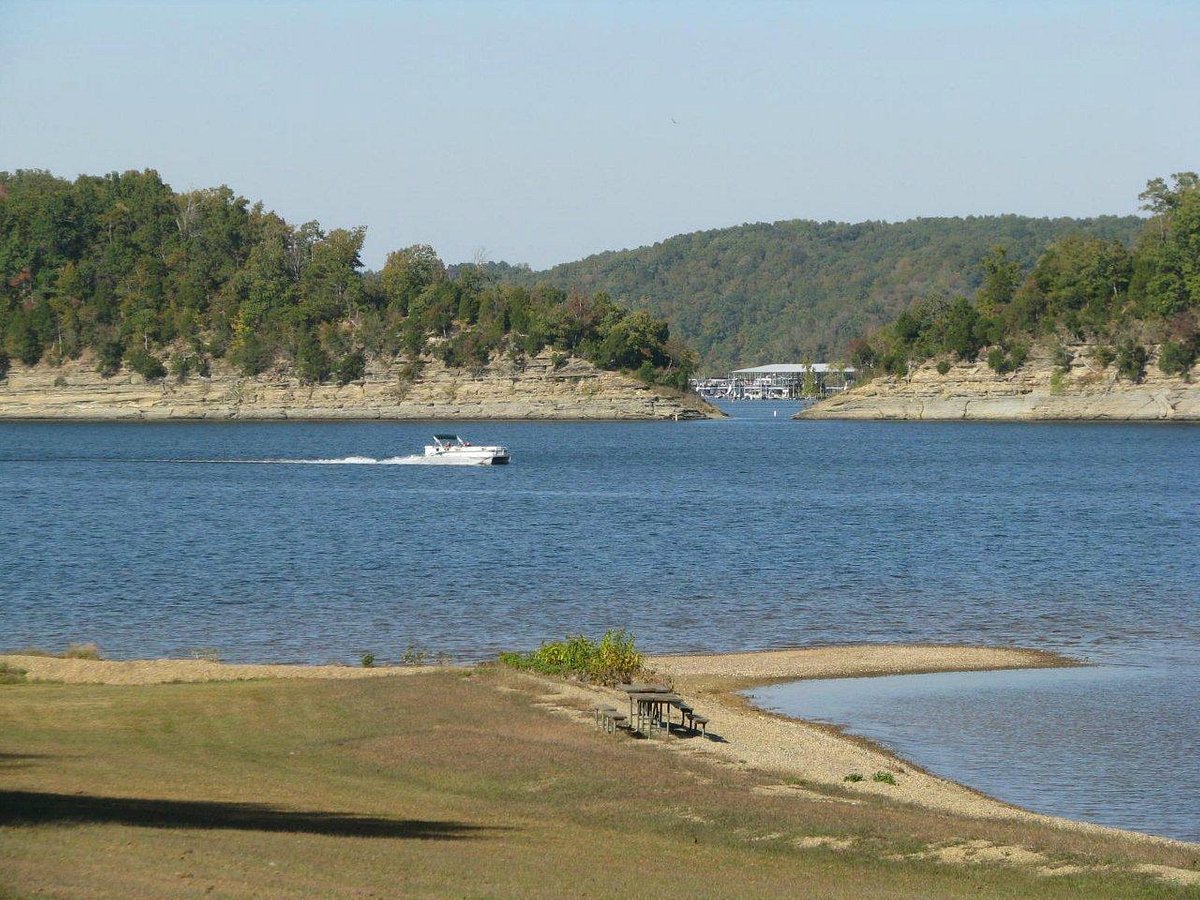 If you're looking for a kid-friendly beach in Kentucky, Green River Lake is for you! The rolling hills visible from the coastline provide a beautiful view that can be enjoyed from the beach.
Big kids can enjoy Green River Beach, too, with many activities available, including water skiing and volleyball. After chilling on the beach, adventure lovers can go horseback riding at one of the stables nearby.
If you're planning to go past the beach further into the water, it is recommended to take some footwear suitable for swimming. This is because the bottom of the lake can be quite rocky.
The Moors Resort and Marina
Kentucky Lake is the largest man-made lake on the east of the Mississippi River, so it's easy to see why it's making another appearance on our list. The Moors Resort in Gilbertsville is another great spot in Kentucky where you can enjoy this picturesque lake.
The soft sandy beaches of this marina can be enjoyed in the warm summer sun, with the water being perfect for swimming. One of the best family beaches in Kentucky!
Pennyrile Forest State Resort Park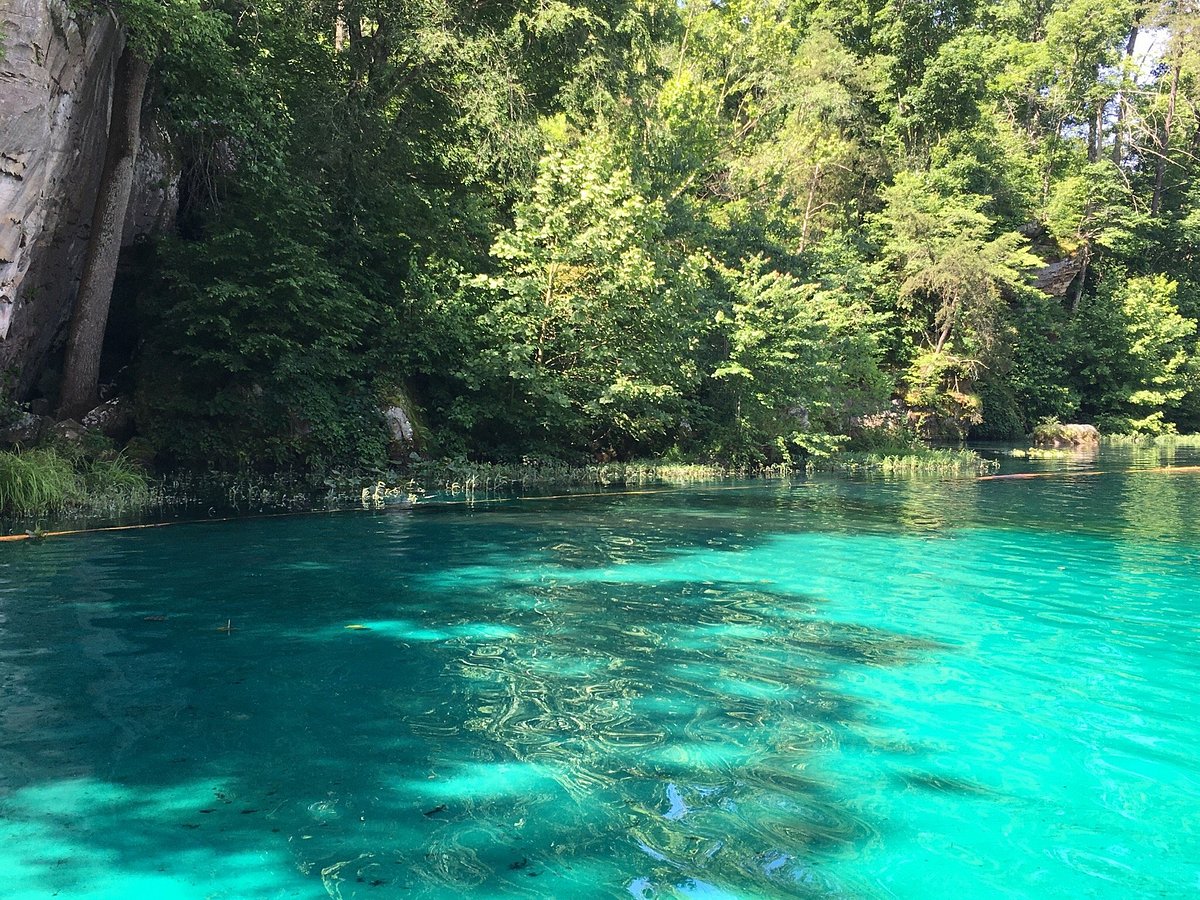 Of all the beaches in Kentucky, Pennyrile Forest Park boasts some of the clearest water! Here, you can rent kayaks and check out the entire lake or get on a paddleboat and float leisurely around the shallow water.
If you're not keen on going in the water, you can enjoy a stroll over the dam. If you're a licensed fisher, be sure to bring your equipment and enjoy a peaceful day's fishing.
At Pennyrile, you'll never run out of things to do! In fact, there's so much to do it's a great place to stay overnight at one of the camping sites. That way, you can enjoy everything this State Park offers.
Rough River Dam State Resort Park
Rough River is known for having deep water, and licensed visitors can visit one of the best fishing locations in the state. Anglers can rent pontoons and enjoy a relaxed day in the fish-packed lake.
Other activities include basketball, mini golf, and a pretty nature trail where you can spot different bird species. Look out for a Bald Eagle!
On the shoreline, there's a pretty public beach and a volleyball court for those wanting to do beach sports or enjoy the quiet lake waves. There's plenty of accommodation too, including two-bedroomed cottages and campsites. There's also a 40-room lodge with patios and balconies.
Closest Ocean Beaches To Louisville, KY
If you and the family want to head to the coastline, there are some ocean beaches you can get to from Louisville. It may be a long journey, but the sea air and stunning views are sure to be worth it! Check out some of the closest ocean beach locations to Louisville.
Myrtle Beach – South Carolina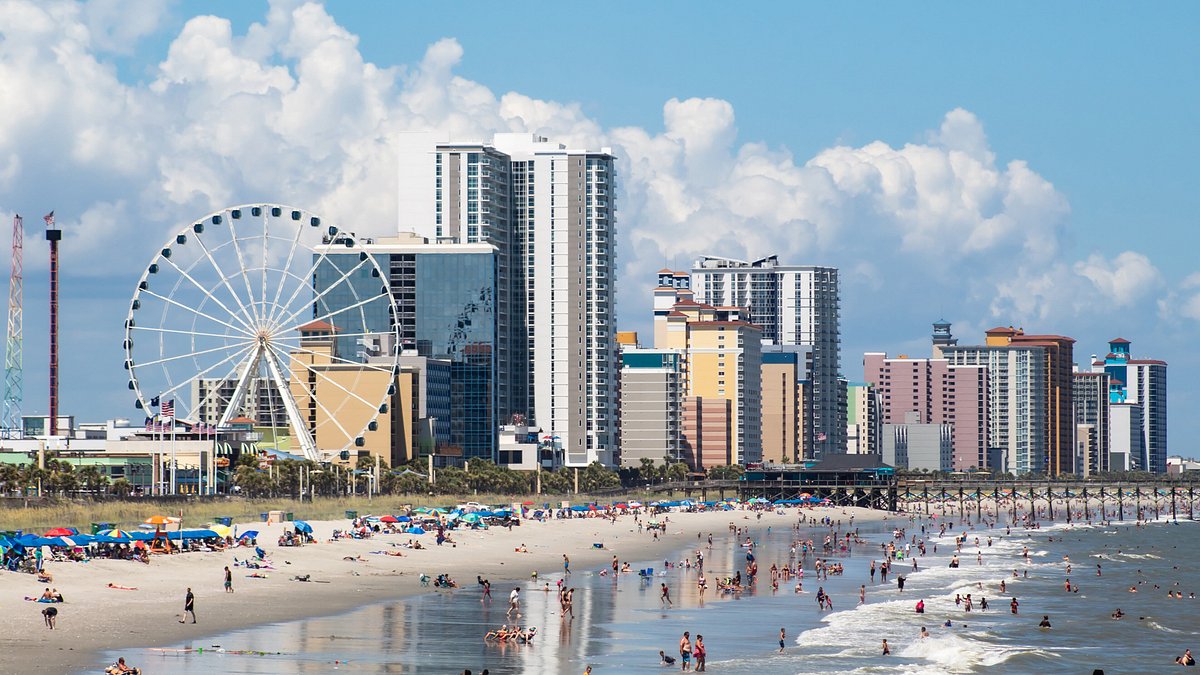 Located in South Carolina, Myrtle Beach, or The Beach as it's known, is 60 miles of stunning coastline where the sun is warm, even in winter! Witness the sun rising over the Atlantic Ocean and discover expansive sandy beaches and amazing new adventures.
Don't miss the Myrtle Beach Arts and Gallery Trail, where you can discover the unique art scene of The Beach. Visit iconic historical sites such as downtown Conway and the cute "Little Golden Town" in Aynor. You can also discover Myrtle Beach's new Arts and Innovation District.
Throughout the tour, you'll see beautiful galleries, art-filled attractions, and fascinating museums. Art lovers will also appreciate the huge alleyway murals and art-filled underground passages. Don't forget to pack the camera!
Isle of Palms Beach – South Carolina
With a 6-mile long white sandy beach, Isle of Palms Beach is a beautiful barrier island on the South Carolina coast. Known for its clean, clear water, abundant wildlife, and amazing restaurants, Isle of Palms is an award-winning resort.
It was voted number 6 in the Top 10 Islands of North America in the Conde Nast Reader's Choice Awards! There are endless recreational activities at the Isle of Palms, including bike paths and exploring the wide sandy shores.
You'll also find organized sports such as basketball, softball, and soccer, so active vacationers can blow off some steam! There are also plenty of things for younger children, such as Mommy and Me, and Tiny Tots groups.
Additionally, you can enjoy playing tennis, or why not try your hand at skateboarding and shuffleboard? To make your visit even easier, there's a country facility that has lifeguards, dressing rooms, and refreshments.
Virginia Beach – Virginia
Where the Atlantic Ocean and the Chesapeake Bay meet, you'll find the vibrant coastline of Virginia Beach. Full of history, entertainment, and a flourishing culinary scene, you'll want to go every year!
Situated in the coastal region of Virginia, the unique districts can be visited all year round. You don't need to spend loads of money at this destination either. You'll find many available activities that are suitable for those on a budget, from wildlife parks to sunbathing.
FAQs
What is the closest ocean beach to Louisville?
The closest ocean beach to Louisville is the Isle of Palms Beach in South Carolina. This unique coastal barrier island is a perfect destination for a family beach getaway.
There are plenty of accommodation options, including hotels, as well as tons of attractions and activities. You can even book a ghost tour if you're feeling brave!
Which are the most family-friendly beaches in Kentucky?
Green River Lake is a great family vacation spot thanks to its wide range of activities, suitable for kids and adults. There's also the Moors Resort and Marina located on the east side of the Mississippi River. Its soft sandy shores and beautiful scenery make it a must-visit destination for families.
What are the nearest lake beaches to Louisville?
Barren River Lake is the nearest lake beach to Louisville, taking just under 2 hours to get there. Lake Barkley is also close by, with a drive of just over 3 hours.
More about our TFVG Author