Family vacations are a memorable experience that brings families closer together. Selecting where you decide to vacation can be a stressful and heavily-weighted task. Luckily, family resorts all over the United States offer endless fun and excitement for the whole family to enjoy.
One of the states that has a plethora of family-friendly resorts is Kentucky. Throughout the scenic hills and spectacular waterways in Kentucky, you will find hidden gems like the Alpine Lodge and the Cliffview Resort.
At these resorts, you and your family will experience stunning views and multiple family activities. Don't let the opportunity to enjoy one of Kentucky's greatest family resorts pass you by; book your vacation today!
The Best Resorts in Kentucky for Families
Don't let a mundane resort be the downfall of your family vacation. Here are the best resorts in Kentucky for families that you will want to check out.
Alpine Lodge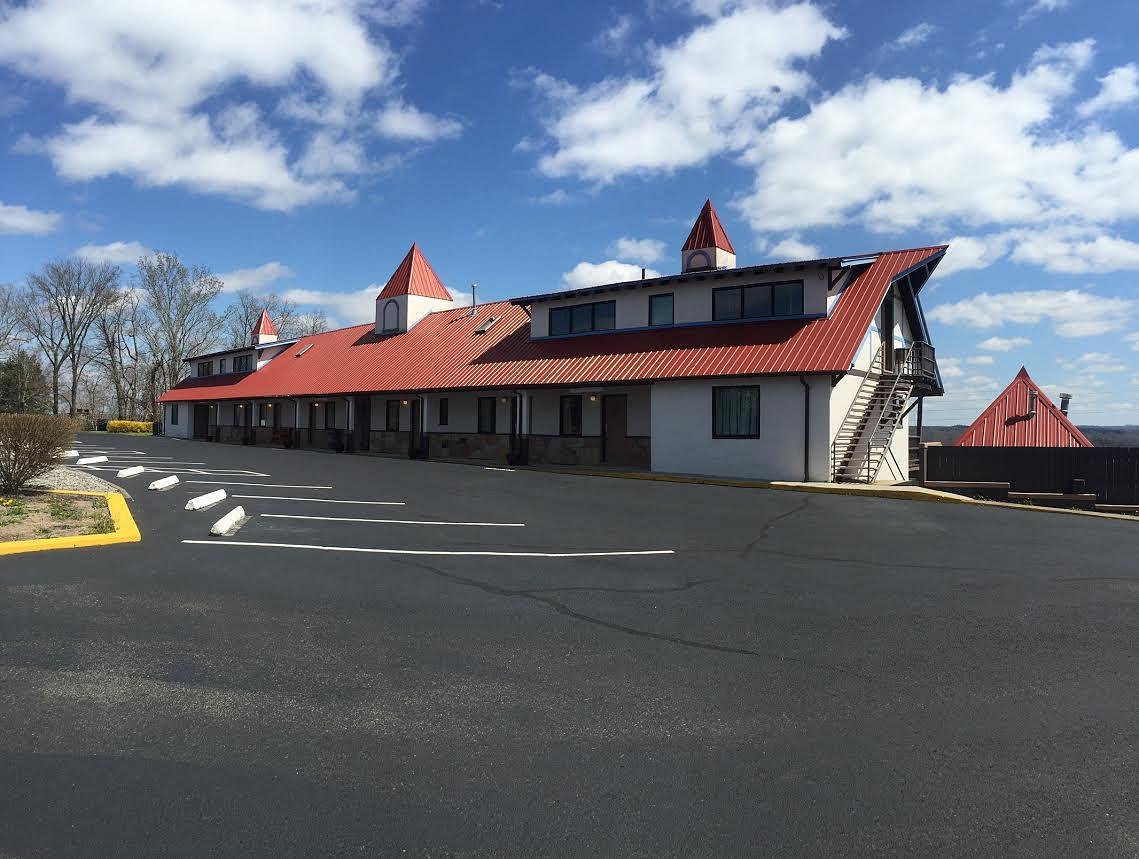 Conveniently located in the tranquil town of Burkesville, Kentucky, visitors can enjoy a family-friendly atmosphere at the Alpine Lodge. Sitting atop Big Hill Mountain, Alpine Lodge offers peaceful views of the Cumberland River Valley below – views that can be seen from every room in the lodge.
Mix the stunning views with the exceptional service, and you may find yourself bringing your family to Alpine Lodge year after year. While the town of Burkesville itself is quiet, you will find plenty to do during your stay. The multiple marinas offer boating, swimming, and fishing opportunities, while the scenic drives and hiking trails promote natural beauty.
Just over an hour's drive from Alpine Lodge, guests will find the Big South Fork Scenic Railway, Yahoo Falls, and Mammoth Cave, popular tourist destinations. If you don't want to travel that far from the lodge, visit Dale Hollow Lake or 76 Falls for stunning and entertaining water activities.
The lodge offers multiple freshly remodeled rooms with panoramic views of the Cumberland River Valley. Snuggle into the premium bedding and enjoy the free wifi or step out onto the balcony and relax in one of the comfy chairs as you sip your morning coffee. Rates at Alpine Lodge range from $89 per night to $169 per night, making them an affordable option for your next family vacation.
The Moors Resort and Marina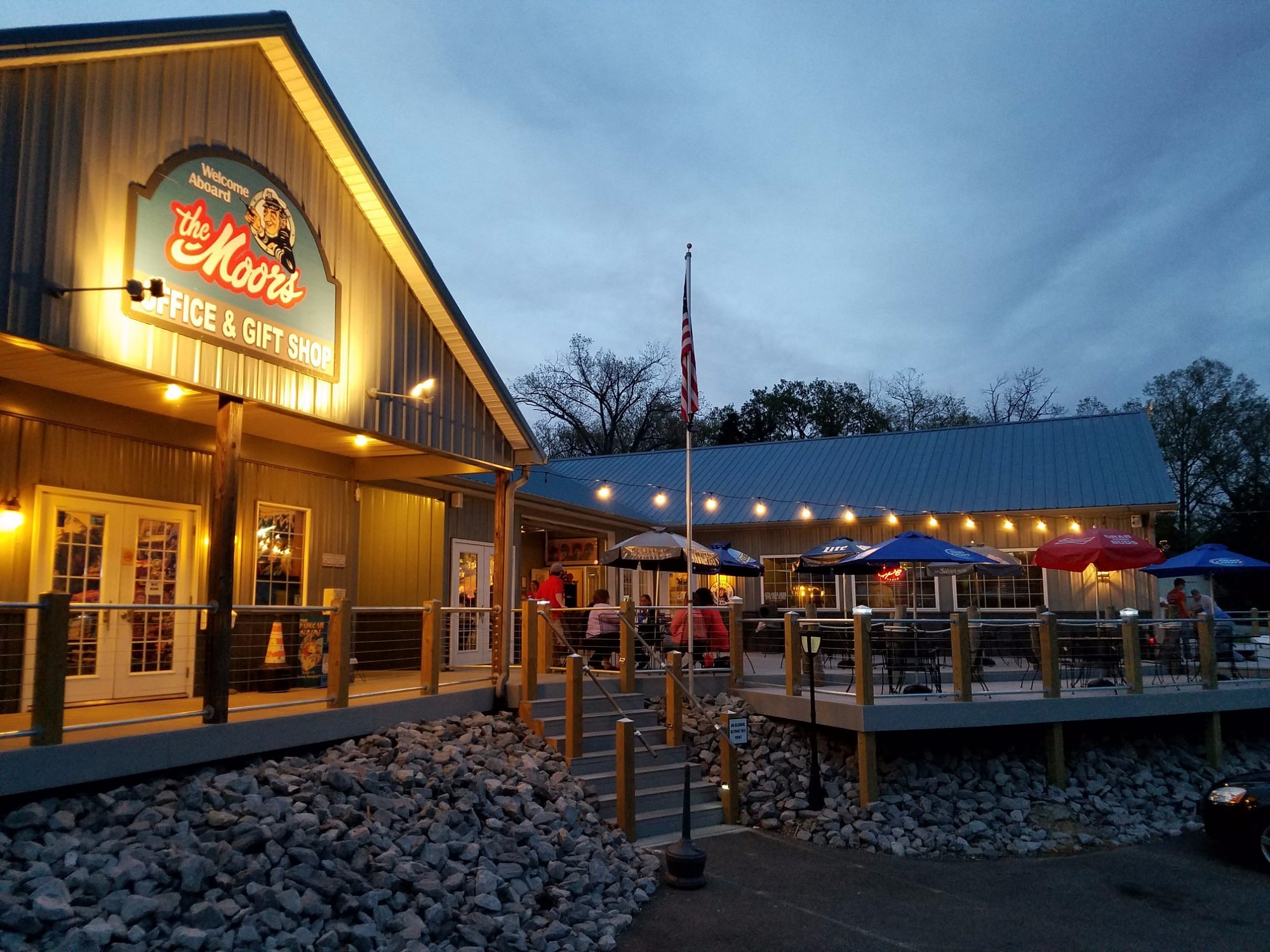 Who doesn't love a family vacation to the lake? At The Moors Resort and Marina in Gilbertsville, KY, you will find seemingly endless lodging accommodations, including 37 pet-friendly cottages and 24 cabin lodge rooms.
In addition to lodging accommodations, The Moors Resort and Marina provides guests with a meeting room, Ralph's Harborview Bar & Grill, and endless outdoor entertainment.
Outdoor entertainment begins at the full-service marina that has boat rentals, slip rentals, fuel, bait and tackle, and a swimming beach. If you wander from the marina, you will find a pool, playground, mini-golf, and a recreation field for additional outdoor fun. Free wifi and interior entertainment like DVD and game rentals are also available for guests.
Relax in a lakeside cottage or test your water sport skills with a boat rental for a vacation filled with excitement. After a day on the lake, enjoy a bite to eat at the marina restaurant or wander into town, where you will find additional dining options.
Log Cabin Lodge room rates start at $79 per night and max out at $124 per night. The cottages offer more space and privacy with a starting rate of $99 per night for a one-bedroom and $224 for a four-bedroom cottage. If you prefer to rough it, RV campsites are also available at The Moors Resort and Marina.
Cliffview Resort
Advertised as Kentucky's #1 getaway, Cliffview Resort in Campton, KY, will leave you breathless. The stunning views surrounding the resort with the subtle yet much-needed luxuries make it a preferred family vacation destination.
The uniqueness of the Cliffview Resort Lodge makes it an exciting and memorable experience. Choose from a standard room, complete with two queen-size beds and a full private bathroom, or the Queen Suite that offers more space than the standard room, but includes the same luxuries. If you prefer a more romantic setting, rent a King Suite that provides one king-size bed and a full private bathroom with a walk-in shower.
Each room contains rustic and woodsy decor as the shared kitchen and living space heightens the overall style of the lodge. A complimentary continental breakfast is provided in the shared common area as guests enjoy each other's company. Free high-speed wifi is also available in all rooms and common spaces.
When not enjoying your unique room or the community wrap-around balcony, you and your family can experience an adrenaline-filled ziplining tour or a relaxing horseback riding tour throughout the gorge. In addition, guests can go on an underground kayaking expedition, rock climbing, or hiking. Natural Bridge State Park and Daniel Boone National Forest are also easily accessed from the resort.
When not engulfing yourself in everything the area has to offer, stop by the Red River Gorge restaurant and enjoy a much-needed bite to eat. Cliffview Resort is the ultimate family getaway for those looking to escape the hustle and bustle of the city and enjoy a peaceful retreat.
Lynnhurst Family Resort
With everything from a brand new swimming pool to a sand volleyball court, Lynnhurst Family Resort is the ultimate family vacation destination in Kentucky. This family-friendly resort offers exciting things to do while in a peaceful wooded setting bordering Kentucky Lake.
Area attractions ensure guests at Lynnhurst Family Resort continually have something to do. The lake offers multiple exciting adventures, including fishing expeditions and boat and water sports rentals. The Land Between The Lakes National Recreation Area is on the other side of the lake from Lynnhurst Resort and provides visitors with 170,000-acres of wilderness to explore.
Additional attractions near the resort include the Venture River Waterpark, Patti's 1880's Settlement, and Fort Donelson National Battlefield. On-site amenities are plentiful as guests can enjoy the swimming pool, sandy beach, basketball court, sand volleyball court, paddle boats, kayaks, and a playground.
Along with the entertainment amenities, guests have access to a laundry facility, grills, an on-site restaurant, and the marina. Guests staying at Lynnhurst Family Resort can rent a campsite or a more permanent structure such as cabins, condos, a motel, a tiny home, or a family retreat lodge. Each lodging option comes with a unique touch, allowing guests to create unforgettable memories.
Pinecrest Camp Lodge
Pinecrest Camp Lodge is the perfect destination for large families looking for a private and remote getaway. At Pinecrest Camp Lodge, families can choose to book the lodge that contains four private rooms with 12 beds or the hostel that offers six semi-private rooms with 20 beds. If you're on a budget and cannot afford the lodge or hostel rooms, consider renting a bed in the multi-occupancy room for only $10 a night.
After you select your preferred lodging situation, you can enjoy the natural beauty of Eastern Kentucky by traveling to Daniel Boone National Forest or Pendergrass-Murray Recreational Preserve minutes from the camp. You and your family can also enjoy a piece of area history by walking to sunset rock, which provided the original inspiration to build the camp in 1946.
When not enjoying the great outdoors surrounding Pinecrest Camp Lodge, guests have access to the shared industrial kitchen and dining hall and free wifi for all guests. Whether you and your family intend to vacation for a week or a month, Pinecrest Camp Lodge offers accommodations for every type of vacationer.
Red River Gorge Cabin Company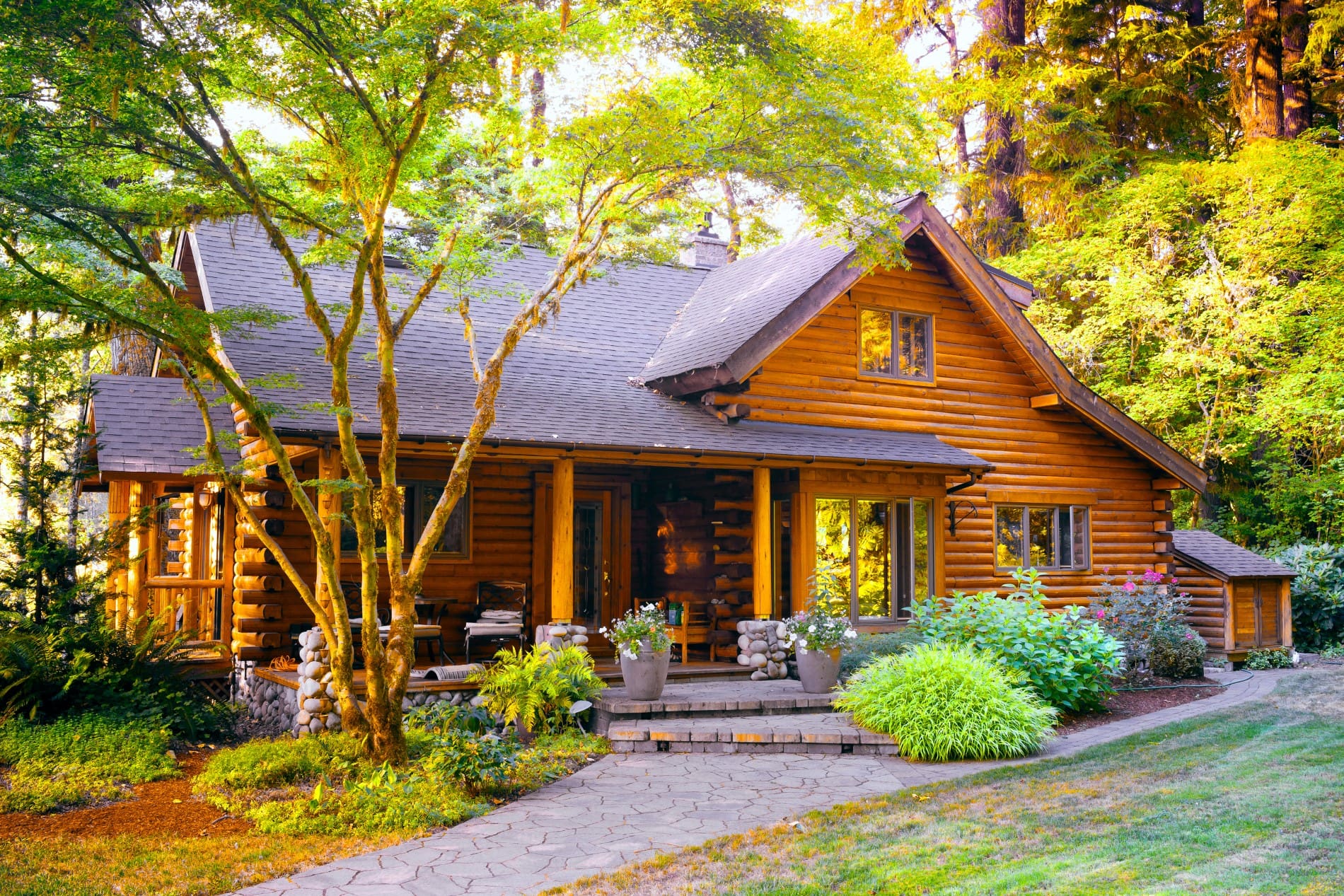 There is nothing quite as bonding as renting a cabin for your family vacation. At Red River Gorge Cabin Company, you and your family can enjoy rustic and off-grid lodging accommodations while getting up-close and personal with nature. The secluded nature of the cabins ensures you will have much-needed privacy while enjoying your family cabin.
Cabins like Kim's Retreat Cabin, Turkey Cove Cabin, and Whippoorwill Ridge Cabin offer the luxuries of an outdoor grill, satellite or cable TV, and a private hot tub for pure relaxation. Cabins, like Middle Fork Lodge, Rumford Cabin, and Hickory Hilltop Cabin offer spacious living areas with sleeping arrangements for 6 to 12 guests.
When not enjoying the full kitchens, hot tubs, or entertainment at the cabins, guests can experience the stunning nature of the beauty surrounding them by visiting the historic Nada Tunnel in the Red River Gorge Geological Area. Guests also have easy access to Natural Bridge State Park and Mill Creek Lake.
Red River Gorge Cabin Company is only 15 minutes from the Red River Gorge, making the family-owned and operated business a stunning family resort destination. Experience the serenity of the area by booking a cabin for your next Kentucky vacation.
Malcolm Creek Resort and Marina
If you haven't already determined from our list of the best family resorts in Kentucky that Kentucky Lake is a popular family destination, you're about to. Malcolm Creek Resort and Marina sit on the edge of Malcolm Creek, just a few steps away from the main channel of Kentucky Lake.
Easy access to the lake but the calm family-friendly atmosphere make it the perfect spot to relax and create lasting memories with your family. Enjoy fishing directly from the resort's shoreline or rent a pontoon boat to sit out on the water and soak up some sun. If your family enjoys watersports, take the boat or jet skis out to the main channel for some adrenaline-filled fun.
Lodging accommodations at Malcolm Creek Resort and Marina are what you'd expect from a lakefront resort, as the cottages are minimalistic but have everything you need for your vacation. Each cottage contains two bedrooms and one bathroom, with the addition of a sleeper sofa in the common living space. The fully furnished accommodations come with central heat/air, wireless internet, dishes, television, linens, and a coffee maker.
If you covet spending your vacation at Malcolm Creek Resort and Marina, but the desire to stay in a cottage isn't your forte, the resort also offers camping sites with nightly, weekly, and monthly rates. Enjoy the lake and all it offers while staying at Malcolm Creek Resort and Marina on Kentucky Lake.
Scenic Cabin Rentals
Another Red River Gorge family resort is Scenic Cabin Rentals in Slade, Kentucky. While the word 'cabin' is in the resort name, more unique lodging options are available, like the two-bedroom Running Bear TeePee and or Serenity Cottage. Whether you prefer a traditional cabin, an RV site, or a unique TeePee, Scenic Cabin Rentals is a memorable destination for your family vacation.
Choose between dozens of rentals to fit your family's size needs and accommodations. Some cabins provide a private hot tub, while others are pet-friendly or are equipped with a pool table. Still, others provide guests with a charcoal grill and free wifi.
While Scenic Cabin Rentals resort doesn't offer many activities, the cabins' stunning locations throughout the Red River Gorge ensure guests are close to nature and have plenty of outdoor activities to keep entertained. From rock climbing to zipline tours to hiking adventures, Scenic Cabin Rentals in Red River Gorge is the perfect spot to create lasting memories.
Final Thoughts
While Scenic Cabin Rentals resort doesn't offer many activities, the cabins' stunning locations throughout the Red River Gorge ensure guests are close to nature and have plenty of outdoor activities to keep them entertained. From rock climbing to zipline tours to hiking adventures, Scenic Cabin Rentals in Red River Gorge is the perfect spot to create lasting memories.
The best family resorts in Kentucky are closer than you may think and offer a variety of exciting family-oriented activities. From the serene atmosphere of Pinecrest Camp Lodge to the action-packed activities at Cliffview Resort, your family vacation in Kentucky will be one to remember.
More about our TFVG Author
A seasoned traveller, Dad, and avid sports tourist, James foundered The Family Vacation Guide to share his expert vacation experiences- especially when it comes to being a travelling family man.
Featured in Travel articles such as Travel + Leisure, TripSavvy and SFGate, you know you're reading some of the best vacation tips online.