Boston is one of the oldest cities in the United States, with roots firmly entrenched in family and neighborhood communities. To visitors, it may seem more like several smaller towns combined rather than a single metropolis like Miami or Los Angeles.
With such a rich historical heritage, Boston has plenty to do and see. And since it's a university city, it has plenty of affordable activities on offer. Prices for amenities are generally kept low, and there are lots of free things to do in Boston without having to search too hard.
From the New England Aquarium to the Boston Children's Museum, you can undertake many family-oriented outings, which will hardly cost a dime. If your youngsters are learning about US history at school or are planning on being future Harvard alums, they're in for a real treat!
Join us as we run through our list of free things to do in Boston, Massachusetts for families.
Freedom Trail Free Walking Tour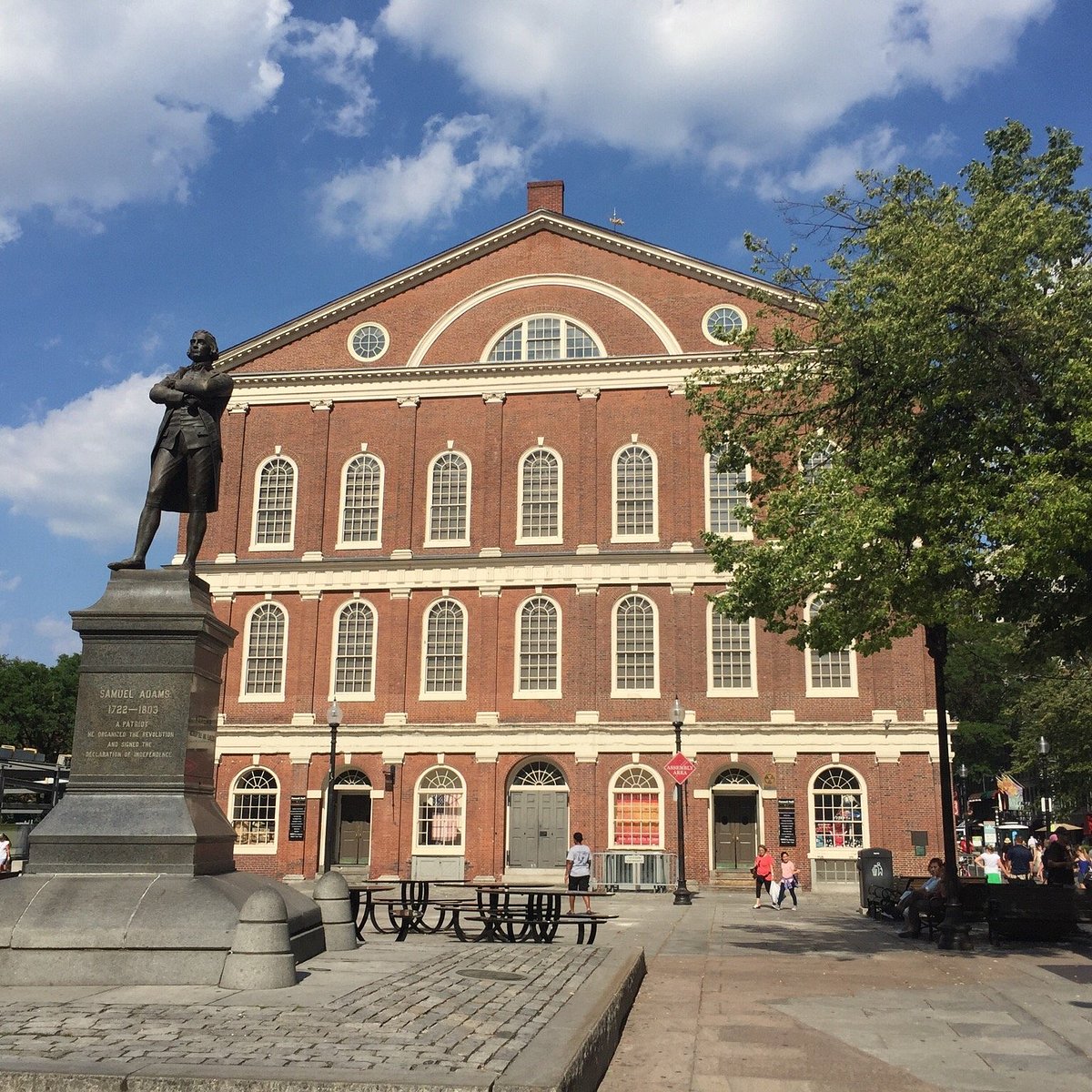 Positioned around the historical center of Boston are several narrow red-brick paths. These pave the way to many historical landmarks in the city. The streets are marked with proximity medallions indicating your position relative to specific landmarks with historical significance. These locations all form part of the Freedom Trail Walking Tour.
You and your family can walk the tour without aid. It's easy to navigate, but you can also use one of the donation-based guided tours instead. They'll take you on an informative visit to all significant sites within a specific Boston area. Several self-guided tour documents can assist your family in finding all of the pertinent points on the Freedom Trail.
Some of the sites you'll visit on this self-guided tour are:
Bunker Hill Monument
Massachusetts State House
USS Constitution
Old City Hall
Robert Gould Shaw Memorial
Faneuil Hall
Boston Massacre Monument
Old South Meeting House
Old State House
Paul Revere House
Lawn on D
Lawn on D is part of the developing Seaport vicinity of Boston and has earned a reputation as something of a community playground. It's easy to find, being only a short stroll over from the part of Seaport that's home to the Boston Convention Centre.
At Lawn on D, visitors can participate in well-known games like Jenga, Ping Pong, Bocce, and Cornhole. The kids can ride on the famous giant circular swings, which light up and glow after sunset. There's often live music happening, and the outdoor environment makes Lawn on D an ideal free thing to do in Boston for the whole family.
Boston Common and Boston Public Garden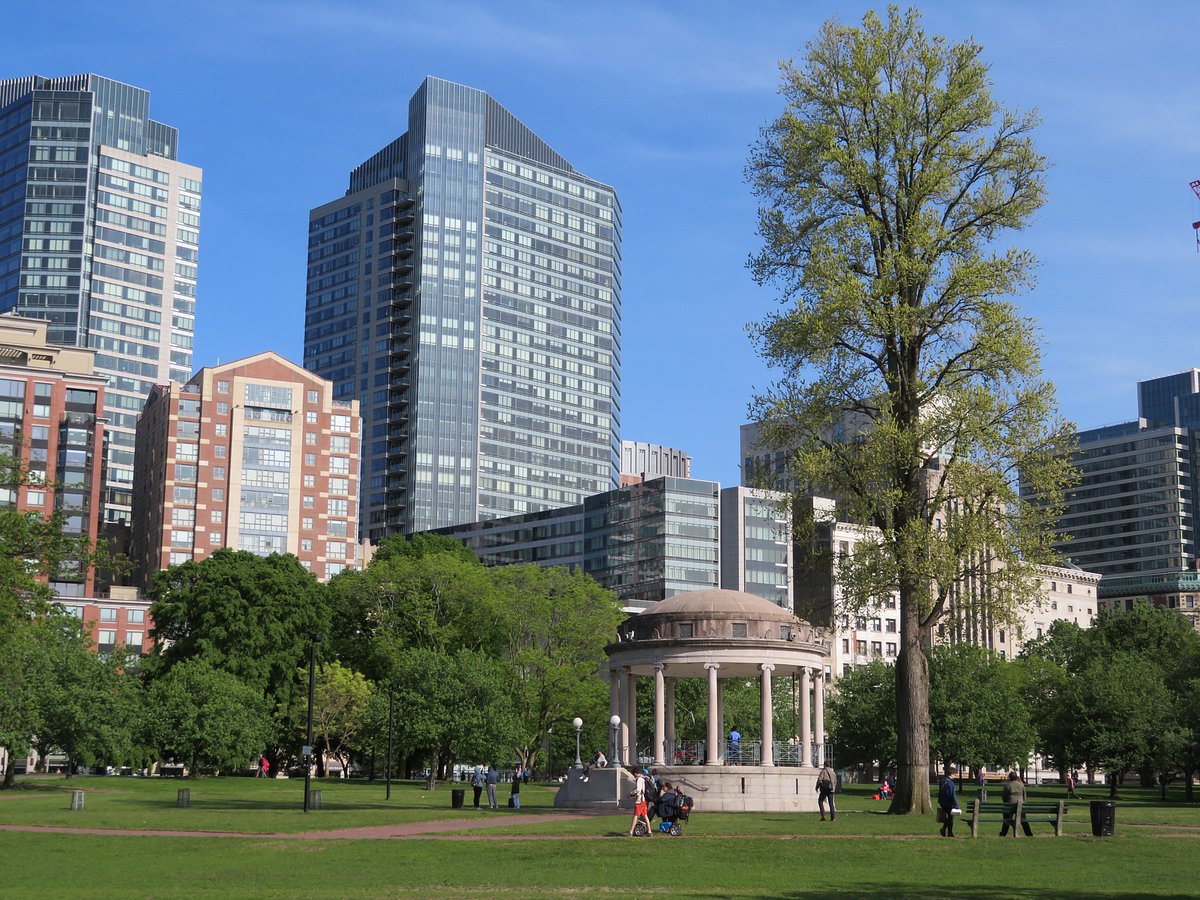 Boston Common dates back to 1634, meaning it's the oldest park in the United States. It's the city's equivalent to NYC's Central Park, with many free activities.
In summer, your kids can frolic in the spray pool at the Frog Pond at Boston Common while you relax and read. You could also throw a ball around or stroll through the adjoining Boston Public Garden.
It's a busy location over the year, but the warmer months offer a few extra options. For instance, you could also find a free Shakespearean performance taking place during summer. There are also frequent free movie nights and yoga classes on warm evenings.
Whatever the time of year, you can take in several landmarks free of charge while visiting Boston Common. Some of these are:
Central Burying Ground
The Great Elm
Soldiers and Sailors Monument
Boston Foundation Monument
Brewer Fountain
John Paul II Placard
Boston Public Library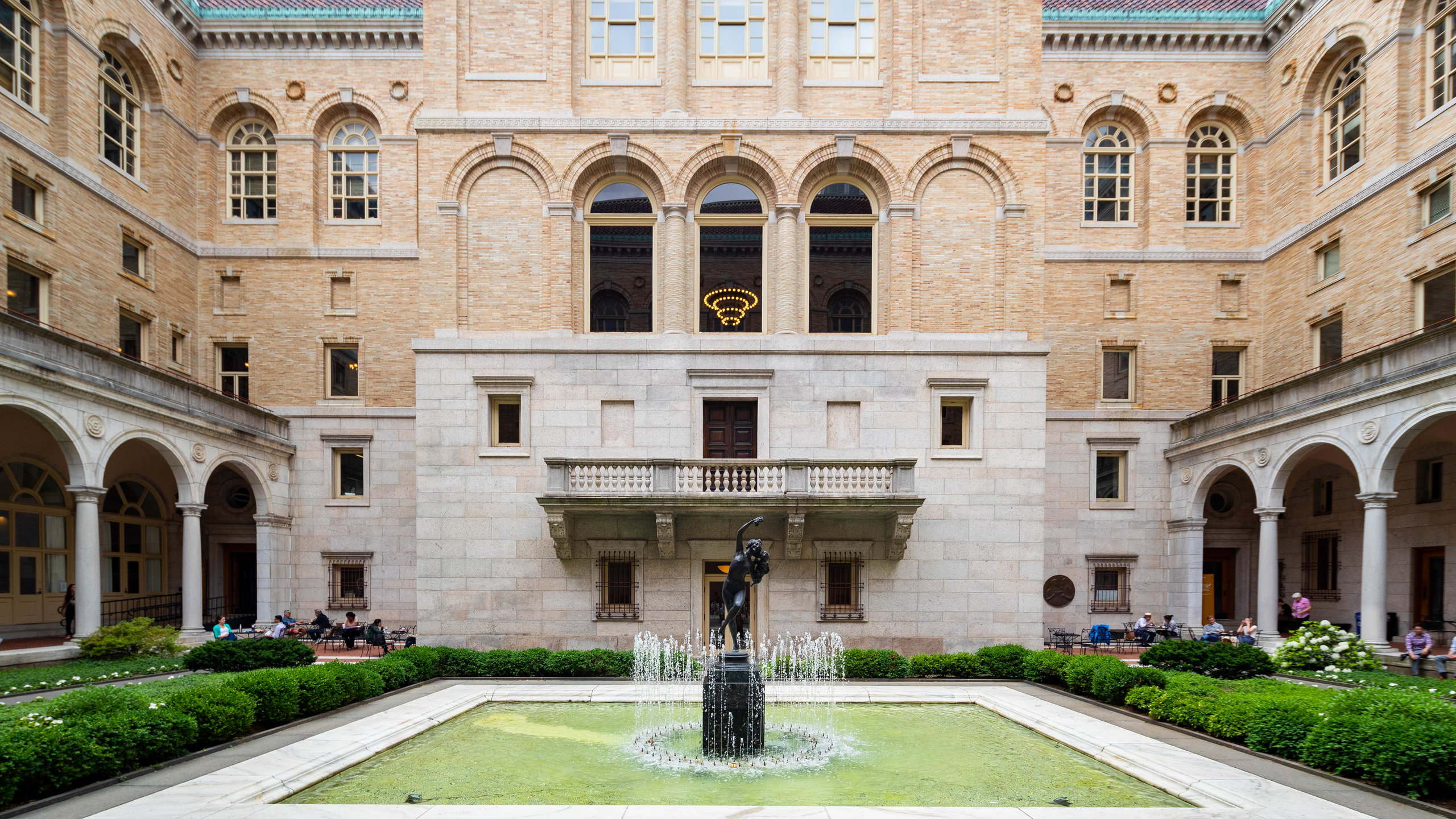 We're going to let you in on a little secret now. If you visit the Boston Public Library, itself one of the most interesting free things in the city, you can apply for a BPL library card. Boston Public Library cardholders can take advantage of an agreement between the library and several of the most popular attractions in Boston.
If you're a BPL cardholder, you'll get free admission, or discounted passes, to attractions like the New England Aquarium and many Boston museums. If you're a cardholder, you can reserve passes through a library computer, in person, by phone, or online. The Minuteman Library Network also secures discounted passes for certain museums in the suburbs.
New England Aquarium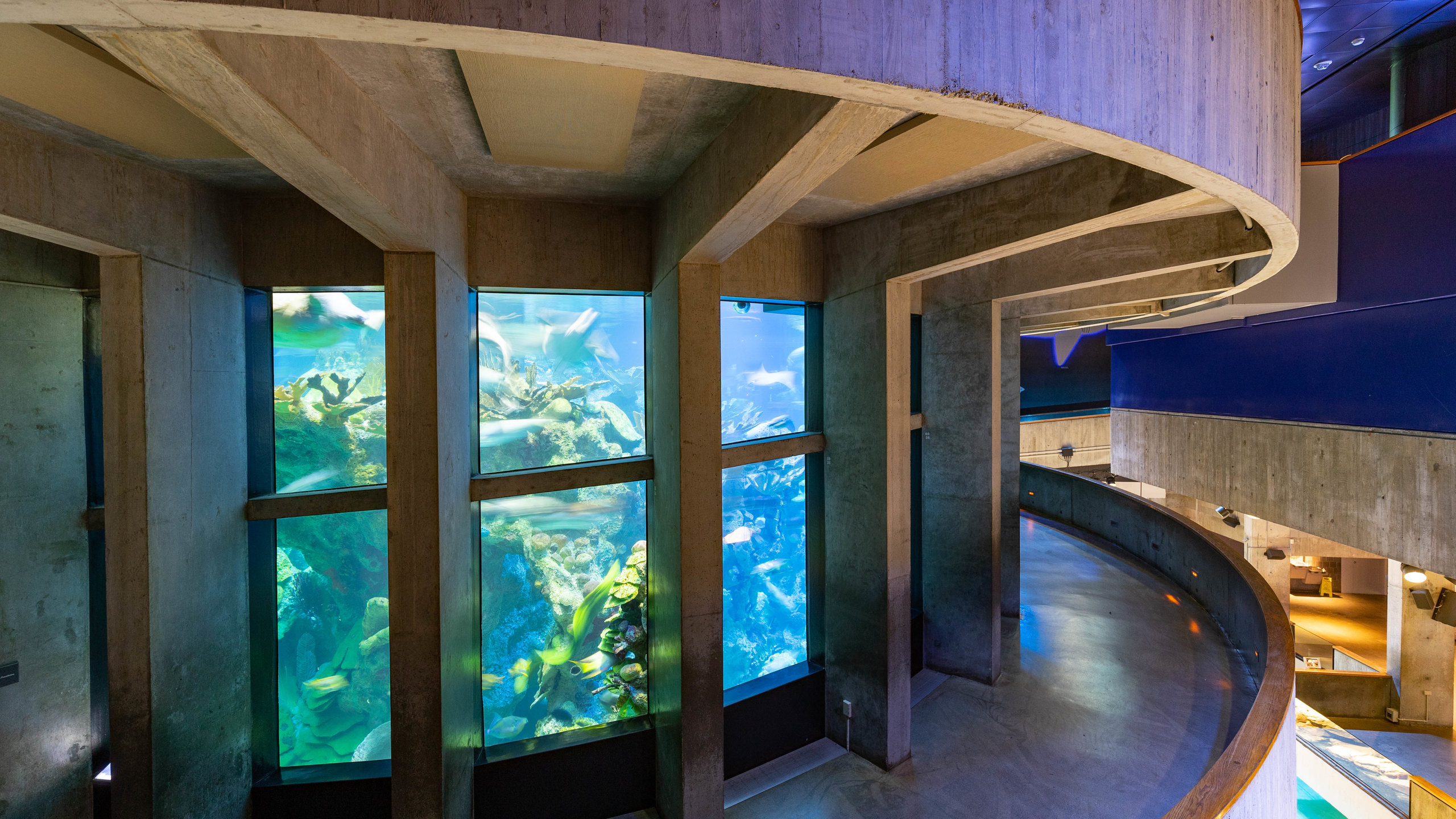 Children tend to find aquariums fascinating. For this reason alone, a trip to this aquarium should be marked on your holiday calendar as one of the first free things to do in Boston. Make sure you visit the Boston Public Library beforehand, though, so you can take advantage of the free aquarium passes it offers.
Between September and June, you'll receive free admission to the aquarium for four people if you're a valid library cardholder. Over and above BPL free passes, other Boston libraries regularly supply discounted rates for the aquarium. Remember that aquarium admission is also included with a Boston CityPASS or Go Boston Card.
At the aquarium, besides African penguins, Northern Fur seals, and the Giant Pacific octopus, there's a Green anaconda to thrill the kids! There's also a selection of sea turtles, rays, and fish species that'll keep children fascinated for ages.
Boston Children's Museum
Although the Boston Children's Museum isn't free on most days, tickets are cheapest between 5 pm and 9 pm on Fridays at just $1 each. However, with a library pass afforded through the Boston Public Library, you can get discounts and occasional free admission. In addition, kids under one year are never charged admission.
Mark this attraction as a possible free activity at the end of the week when you're tired and want your children to occupy themselves. Several experiments and exhibits are primarily hands-on and ready to entertain young minds. Over specific periods the museum hosts seasonal events and special activities too.
The world's second-oldest children's museum encourages hands-on engagement to promote imaginative thinking. Children can visit the Science Playground to make bubbles, for example, or visit an authentic Japanese dwelling. It's well worth a visit for the whole family, even if you do pay a buck to enter!
Castle Island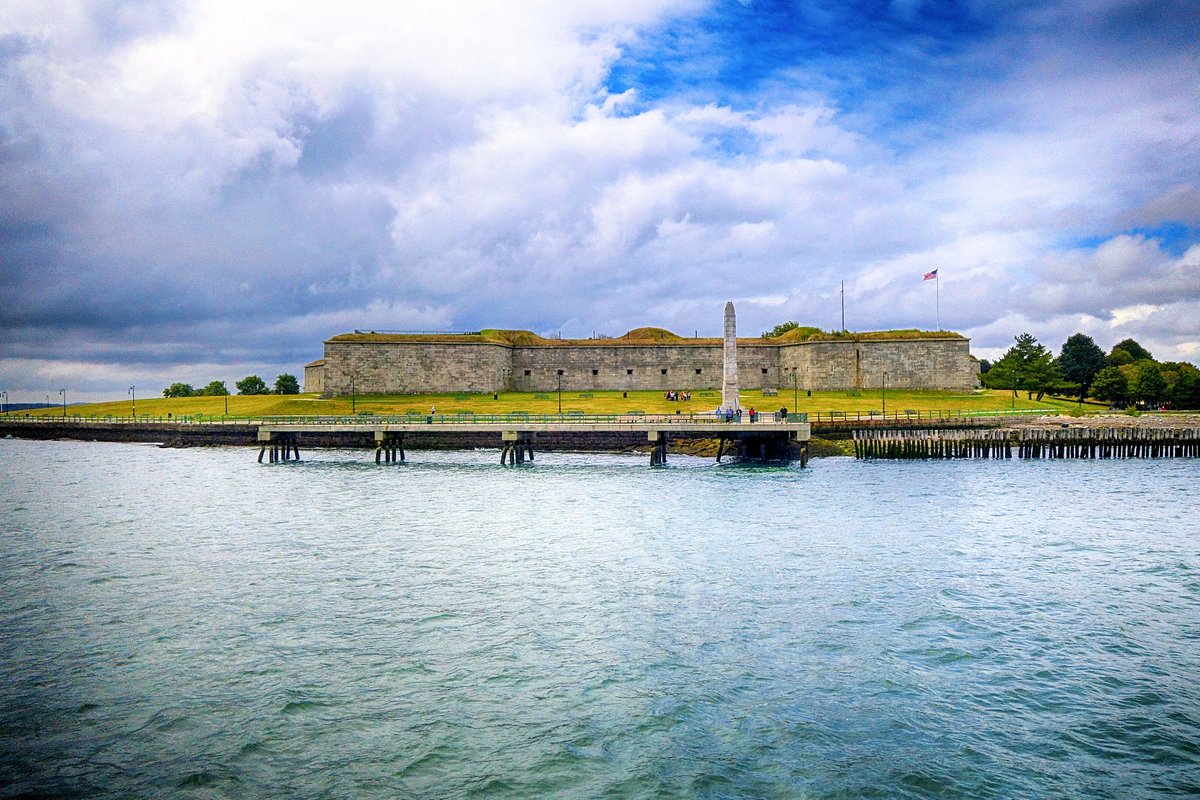 Castle Island, in the South of Boston, is home to Fort Independence. This fort was the first state prison in Boston but now serves as a primary tourist attraction in the city. The 22-acre island juts into Boston Harbor and has lovely beaches and running and hiking trails that locals regularly utilize.
Exploring the fort is a popular pastime for tourists and school groups. Pack a basket and settle in the picnic area for a fun beach experience with added historical value. Boston Harbor is visible from the island, which is actually a peninsula. Here, your kids will get the chance to watch boats and ships entering and leaving the harbor.
Faneuil Hall Marketplace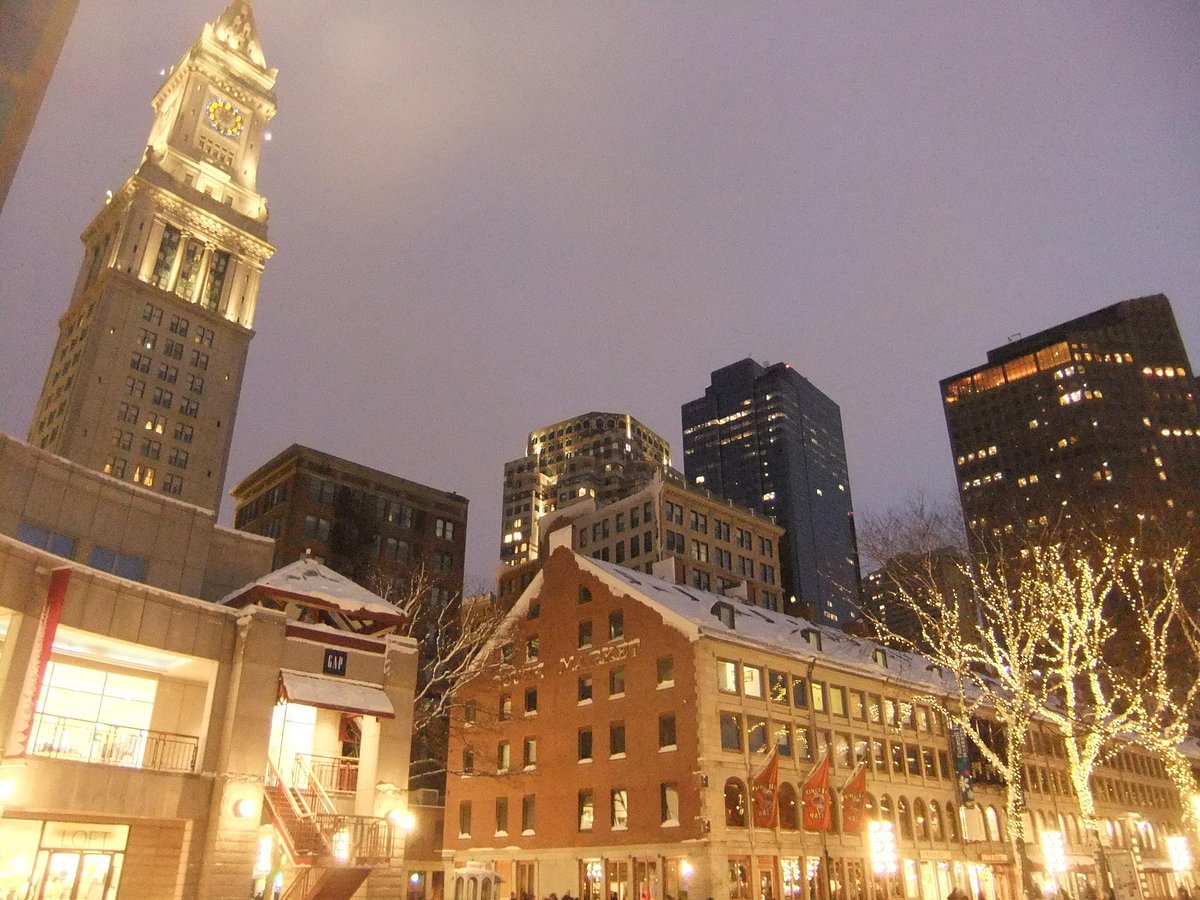 Faneuil Hall is a marketplace comprising four sections; North Market, South Market, Quincy Market, and the Faneuil Hall itself. Situated amidst a rustic promenade of cobblestones, each section offers several things to see and do. Shopping, dining, and taking in various entertainment are all alternatives at Faneuil Hall.
This truly is one of Boston's most popular tourist destinations, and the bustling venue has many free things to do. World-class street performers are on show daily, with a host of unique acts sharing their talents with onlookers and passers-by.
There are comedians, magicians, musicians, acrobats, jugglers, and sword swallowers to entertain the whole family. Feel free to slip your favorites a donation – but you're not obliged to pay them. Look out for the Real McCoy show, the Yo-Yo show, and the Red Trouser show. They keep young and old entertained regularly!
If you're hungry and have some spare cash, we recommend trying one of the 36 food vendors serving international wares. They operate in the Quincy Marketplace Colonnade, New England's biggest food hall.
Harvard University
Harvard is undoubtedly one of the most respected schools in the United States. It has long been one of the city's most revered institutions, and visiting it is one of the most fascinating free things to do in Boston. Current Harvard students conduct free tours around the campus, including an outside walk around the famous Harvard Yard.
As you walk around, your guide can answer any questions you have about the school. They'll share their personal experiences and give you an idea of what life as a Harvard student entails. You'll learn about the history, programs, architecture, and some famous myths attached to the University.
Some of the places you'll come across on these free tours are the Harvard University Art Museums. The Busch-Reisinger, Fogg, and Arthur M. Sackler Museums are all open to the public. Special programs, live events, videos, art-making activities, and Harvard staff picks accompany the spectacular art pieces on display.
Teenagers might find a new-found motivation to qualify for the school and lead a campus tour in the future. After the free tour, stroll around Harvard Square to hear talented street musicians. Don't forget that Tracy Chapman began her career playing and singing in the Square.
Massachusetts State House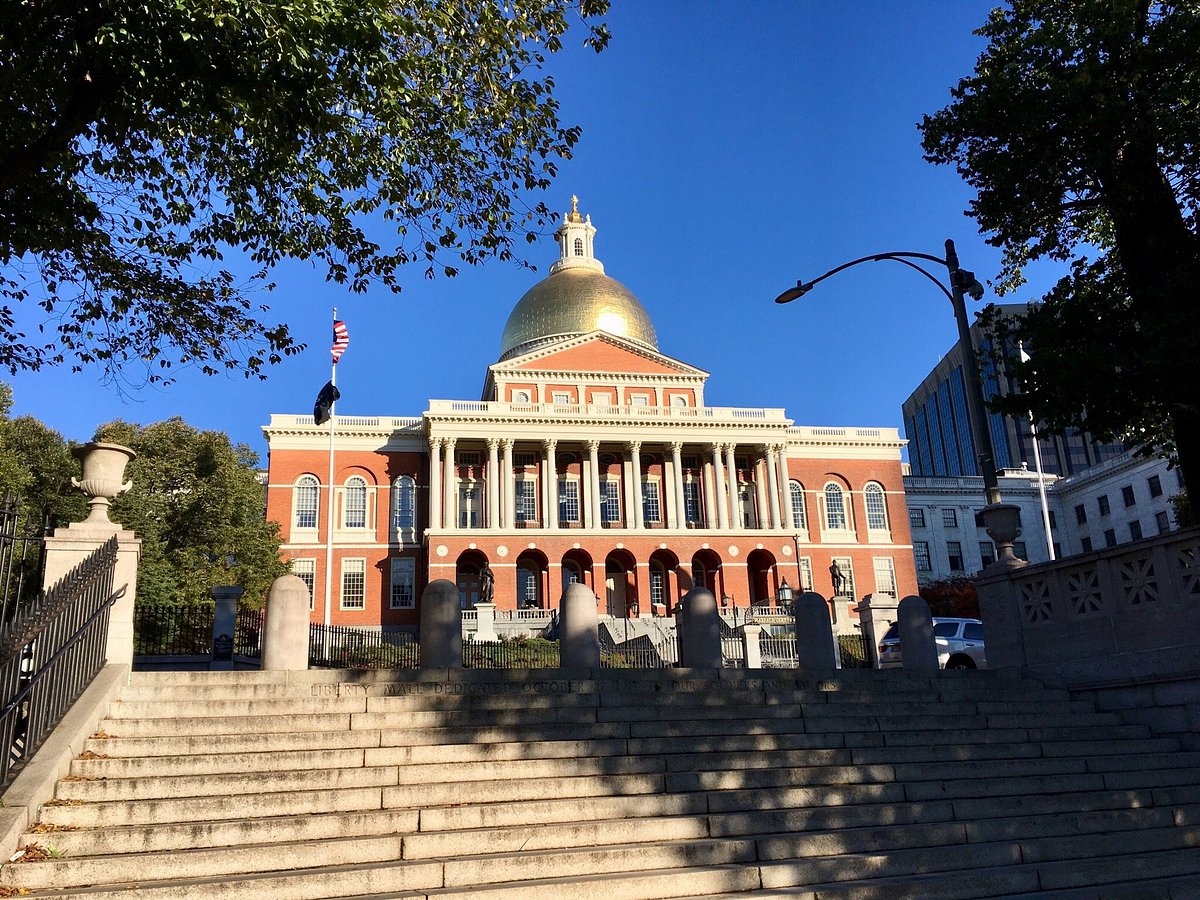 Budding young politicians in your family will get insight into how the state functions through free tours of the Massachusetts State House. Aspiring historians (and their parents) will enjoy the historical elements. Then there's also the glorious architecture to consider.
The State House has stood since 1798, and a guided free tour provides fascinating information on Boston through the ages. Volunteers put together the guided tours, which take place from 10 am to 3.30 pm every weekday. The tour takes between half an hour and 45 minutes to complete. Self-guided tours are also possible, but you'll miss out on a lot.
Bunker Hill Monument
The famous Bunker Hill Monument is your perfect destination if you're looking for a panoramic view of Boston from high up. The monument is 221 feet tall – an upward-stretching obelisk with stairs you climb to reach its summit. Visiting the monument is free, but you'll need to visit the Bunker Hill Museum to secure a climbing pass.
The Bunker Hill Museum gives out its allotment of free climbing passes to visitors on a first-come, first-served. There is no charge to visit, but you will need a climbing pass to head to the peak of this monument.
The museum itself is a vast educational source of information on Bunker Hill and its history. It contains several enlightening and exciting exhibits that you can visit for free.
Boston's Graveyards
Downtown Boston hosts several cemeteries dating back to the Revolutionary War era. It may seem a little macabre, but you can find some valuable insights into American history in these graveyards. This provides some accessible first-hand experience for attentive history scholars.
King's Chapel Burying Ground is Boston's oldest graveyard. As it was the first cemetery in a newly-formed Boston, gravediggers didn't take much care to position the graves. As a result, the graveyard might appear disorganized with randomly scattered graves. King's Chapel was built after the cemetery, and builders added a cast-iron fence at the end of the 1800s.
Granary Burying Ground holds around 5,000 graves, with Samuel Adams, Paul Revere, and John Hancock laid to rest there. There is a monument-like obelisk in the middle of the graveyard in honor of the parents of Benjamin Franklin.
The nearby Commonwealth Museum is another free thing to do. It exhibits much of Boston's deep-seated history and offers free parking.
Boston City Playgrounds
There comes a time during every holiday when you need a little "alone" time. To get this much-needed time out, get your partner to take the kids to one of Boston's many City Playgrounds. That'll give you the time you need and give your children the chance to work off their energy.
Some of the suitable playgrounds to visit for free are:
Back Bay East
Beacon Hill
Esplanade Playground
Myrtle Street Playground
Boston Common
Chinatown
North End
South Boston
West End
Wherever you stay in the city, you'll have a playground to allow the kids to have fun and work off energy. These playgrounds are undoubtedly some of the most valuable free things to do in Boston while on vacation as a family.
Institute of Contemporary Art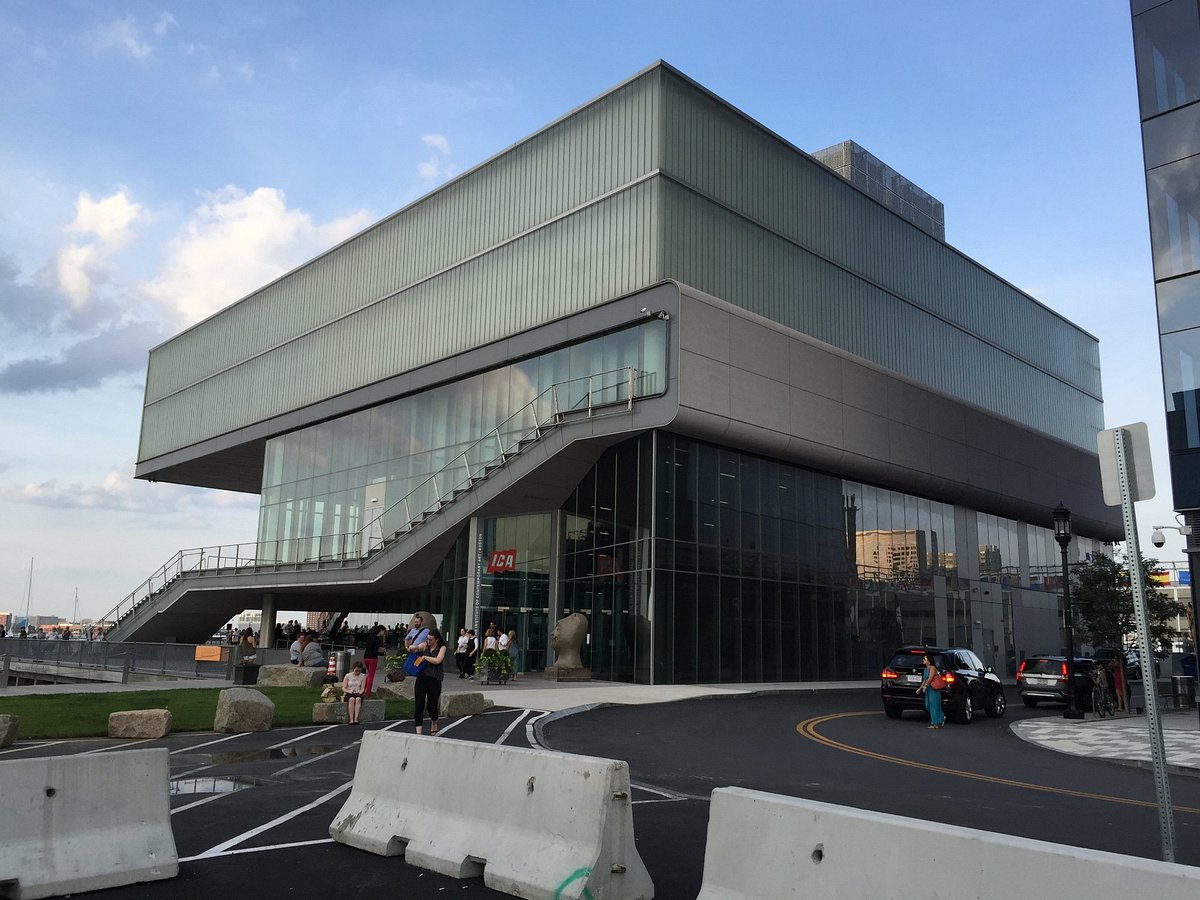 The ICA in Boston isn't always free; however, it offers free Thursday night entrance from 5 pm to 9 pm. Reserve your free tickets on its website to ensure you don't miss out. The ICA presents interesting and exciting contemporary art in several media forms. These include music, video and performance art, and visual art exhibitions.
Over and above this, the institute inspires through its provision of innovative learning opportunities. It offers several interpretative programs to help visitors appreciate contemporary artwork. Under 18's can enter the museum for free at any time.
Charles River Esplanade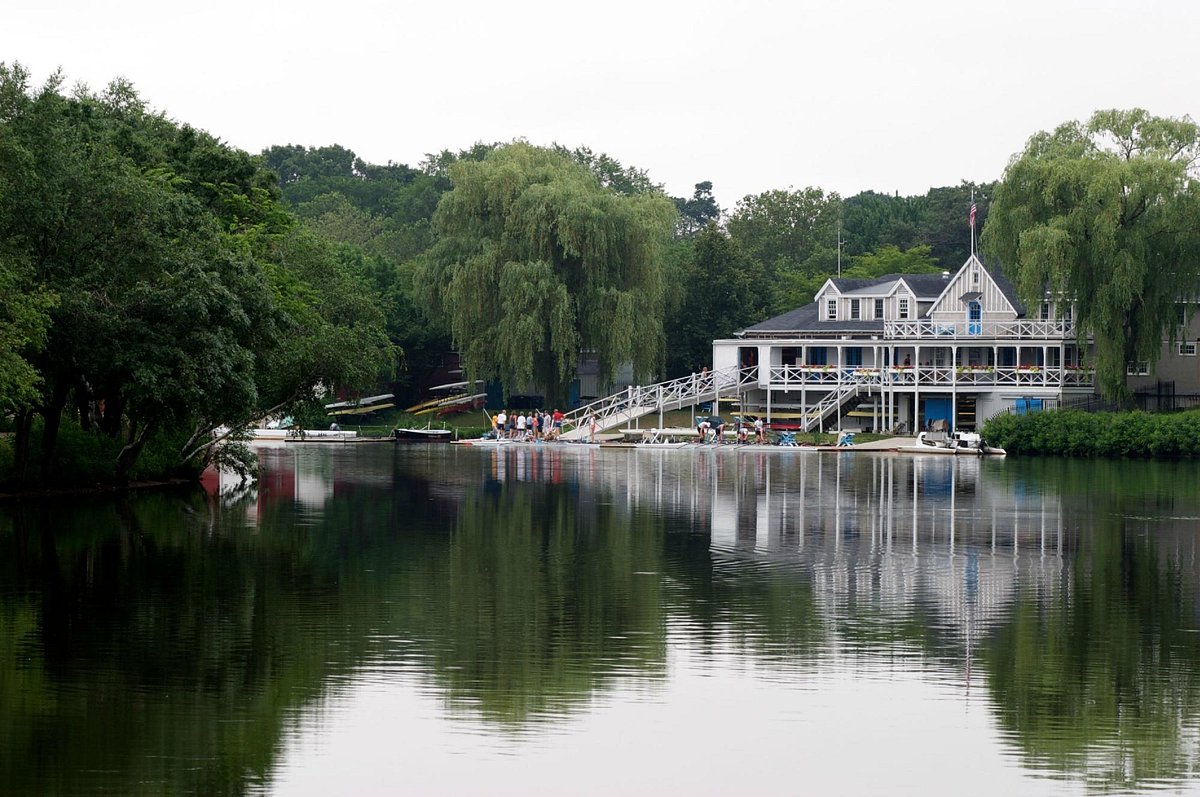 From the Boston Public Garden, a walk through Beacon Hill will find you at the Esplanade that runs alongside the Charles River. The Esplanade is a three-mile stretch. Starting at the Longfellow Bridge, it culminates at the Boston University Bridge.
There are playgrounds, ponds, gardens, unique bridges, and around 1,500 trees along the route. This peaceful waterfront lights up in a multitude of orange and red shades when fall arrives. It's a truly spectacular addition to any list of free things to do in Boston.
Revere Beach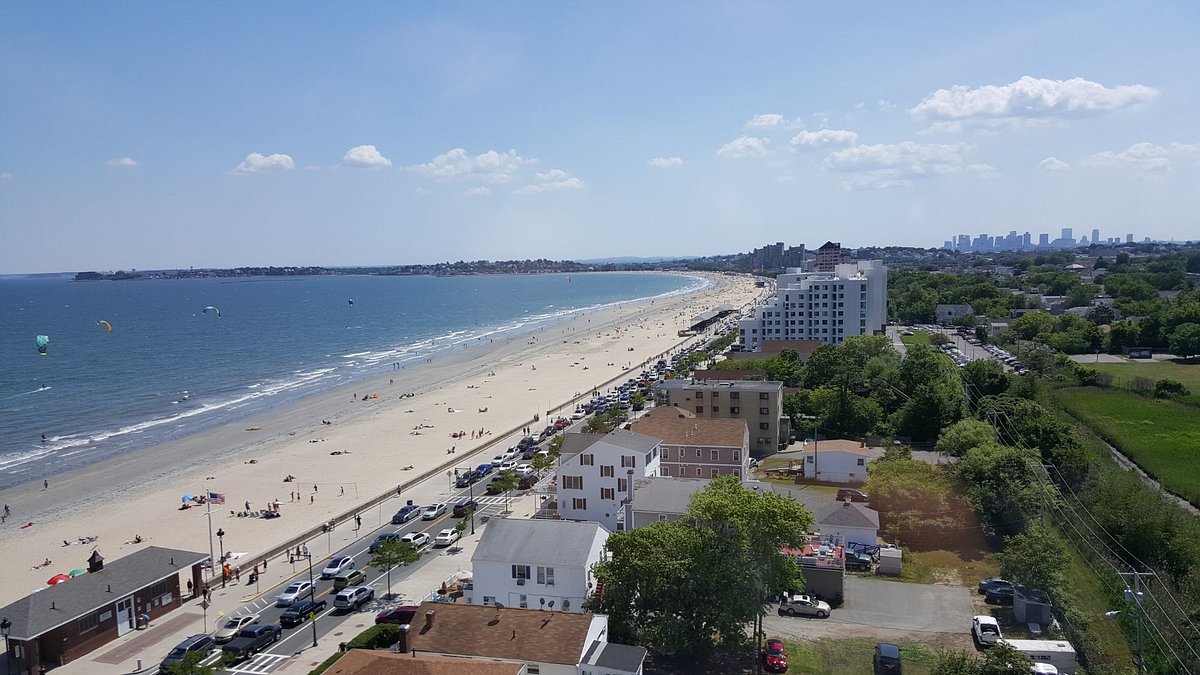 Approximately an hour from downtown, if you're using public transport, you'll find Revere Beach. The beach is open year-round, with lifeguards on duty from June to September. With Revere Beach stretching for more than three miles, there's no shortage of beachfront restaurants and shops to enjoy.
Neighboring Winthrop Beach is also a popular alternative to the larger Revere Beach. In summer, both are well-frequented by locals and visitors, providing cheap ways to enjoy time outdoors when your budget is limited. If you have extra money, try grabbing a meal at the authentic Kelly's. It won't disappoint!
Boston Fire Museum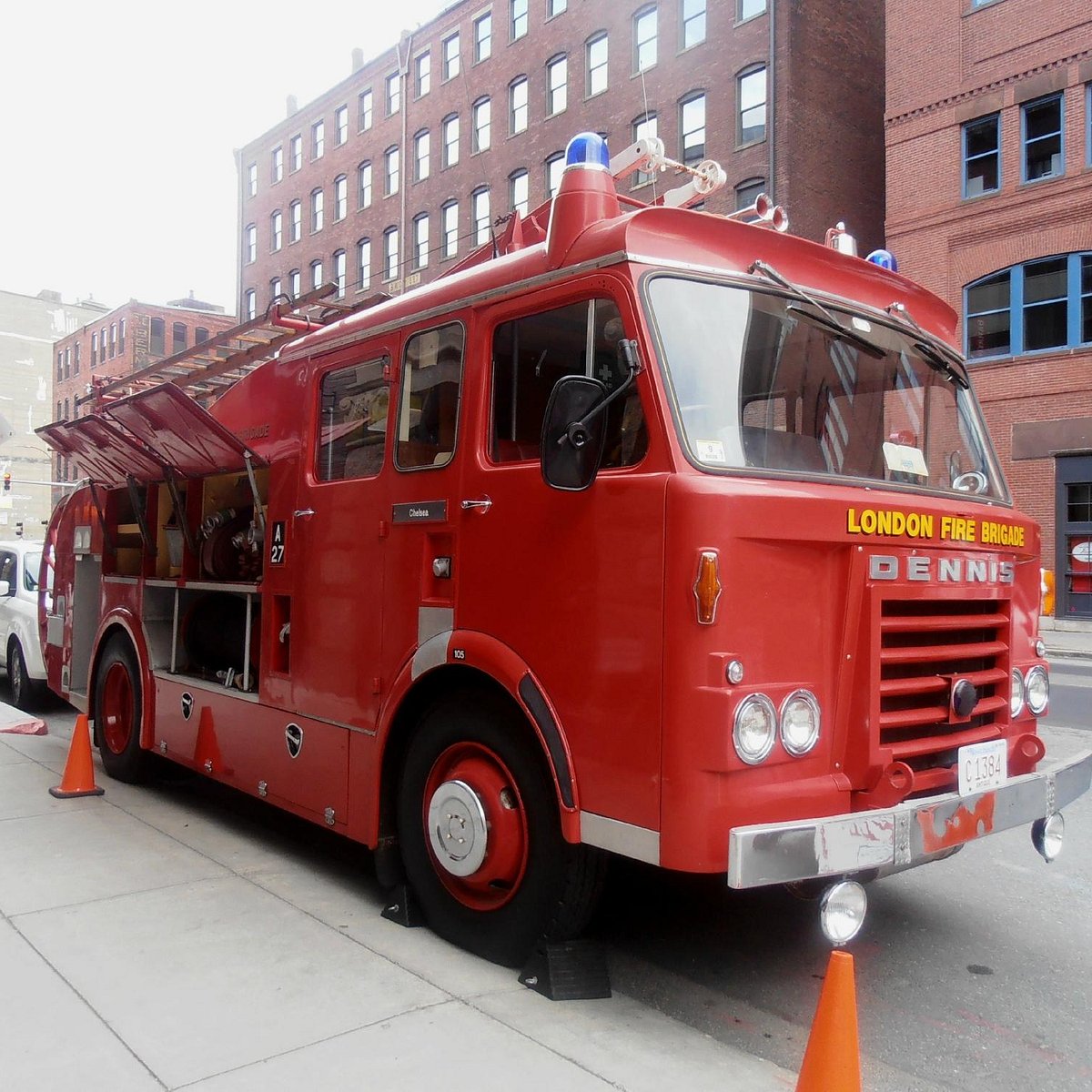 Your kids will love this outing! Every youngster has dreams of being a firefighter, so the Boston Fire Museum is a must-see for families. The museum is in an old firehouse, making the experience all the more authentic and exciting. It combines several artifacts with exhibits that show the progression of firefighting and its history.
The displays include old-fashioned fire engines, water buckets, and direction trumpets. The Boston Fire Museum opens on Fridays from 5 pm to 8 pm and Saturdays from 9.30 am to 4 pm. Admission to the museum is free for everybody.
Other Economical Attractions
We've run through 17 free things to do in Boston so far, but there are still a few more that aren't free but won't break the bank either. If you've got a little extra left in your purse or wallet, consider the following:
Boston Museum of Fine Arts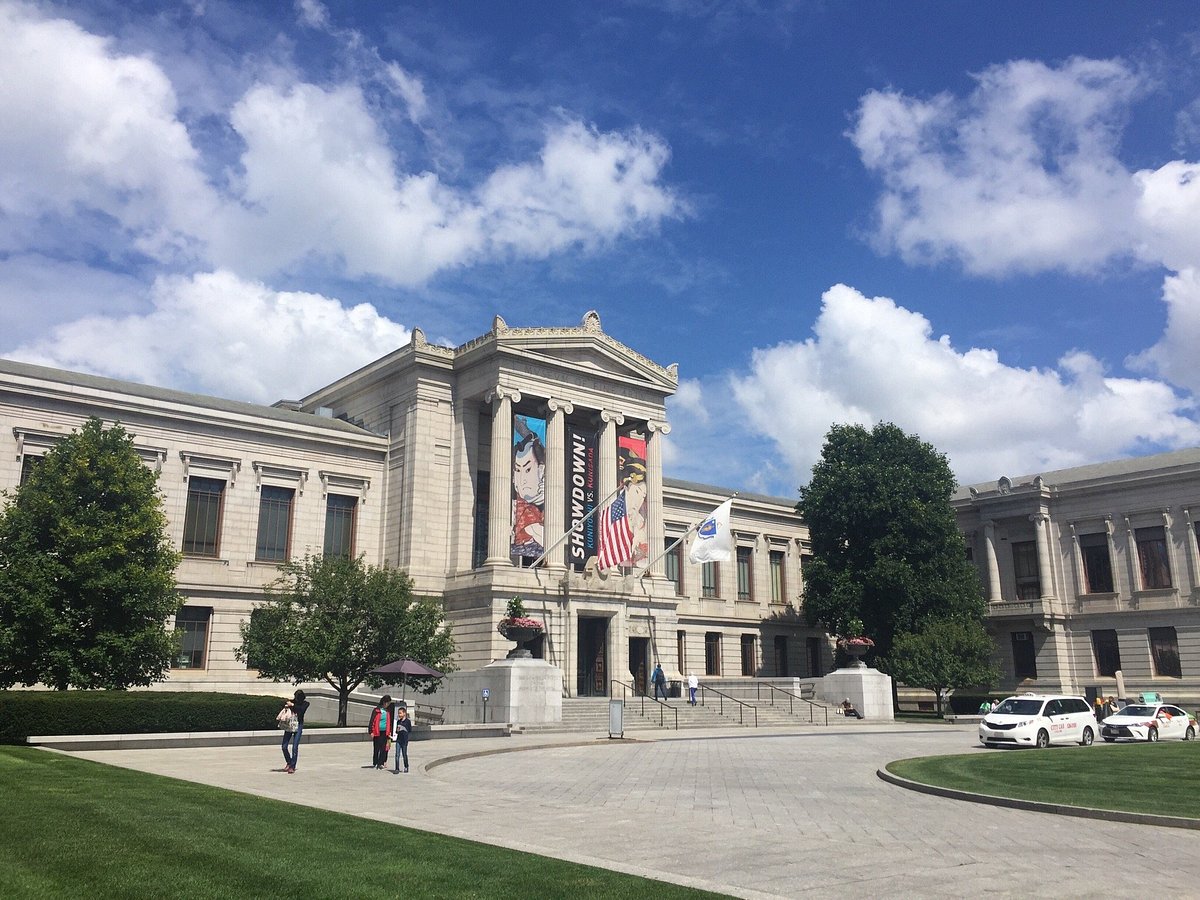 You'll get free entry to the museum from 4 pm every Wednesday and on selected public holidays. Outside those times, you'll have to pay a nominal amount to see the collection of more than 450,000 fine arts pieces.
Isabella Gardner Museum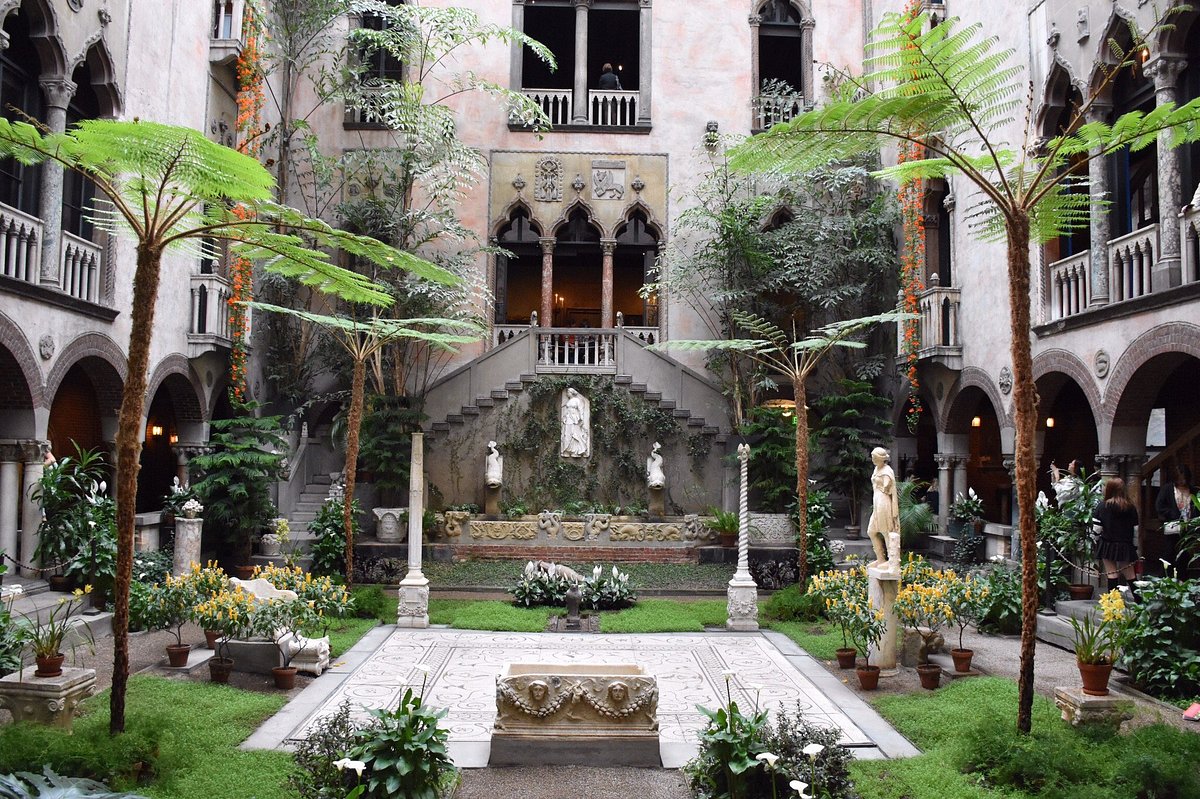 You can enter the Isabella Gardner Museum for free if you're under 18 or it's your birthday. A somewhat quirky rule allows anybody named Isabella to enter free at any time. No, your surname doesn't have to be Gardner, either! If you're wearing any form of Boston Red Sox clothing, you'll get $2 off your entry, so keep that Red Sox cap handy.
FAQs
Is Quincy Market free, and what goes on there?
Quincy Market is free to enter as it's part of the Faneuil Hall Marketplace. The market offers visitors over one hundred stores, pubs and restaurants, and artisan trolleys, which aren't free.
What happens at the Frog Pond in Boston, and is it free?
This Boston venue hosts skating shows, fireworks, yoga classes, and movies. There are different types of celebrations and special events on occasion. Ice skating is a big thing at the pond, with the season open from November to March. Most of the activities are free of charge.
Can I get a free pass to the Coit Observatory at Boston University?
Coit Observatory offers free entry to the public on Wednesday nights from 7.30 pm in winter and 8.30 pm in summer. Visiting the observatory is an excellent opportunity to learn about astronomy and to watch the stars. You'll need to apply for your free pass from the observatory early, as space is always limited.
Which famous artists are on show at the Boston Museum of Fine Arts?
The Fine Arts museum includes works by John Singer Sargent, J.M.W. Turner, Jean-Francois Millet, and Claude Monet. You'll also find "Portrait of the Postman Joseph Roulin" by Vincent Von Gogh. Paul Cezanne's "Madame Cezanne in a Red Armchair" also features among the hanging works in Boston.