Are you searching for a great hotel in Boston, Massachusetts? If so, you're reading the right article. If you're planning to book a family vacation, accommodation is probably at the top of your priority list.
But what are the best Boston family hotels – and what do they offer? Vacationing with the kids can be stressful enough, so finding the perfect hotel will make things so much easier.
Because of this, we've put together 15 of the best hotels in Boston for families. Whether you want an indoor pool or you want to be within walking distance of the best tourist attractions, you're sure to find the best hotel for your family break.
From luxury establishments to affordable family hotels in Boston, you can enjoy this amazing city whatever your budget. Want to know more? Simply scroll on to find your perfect accommodation.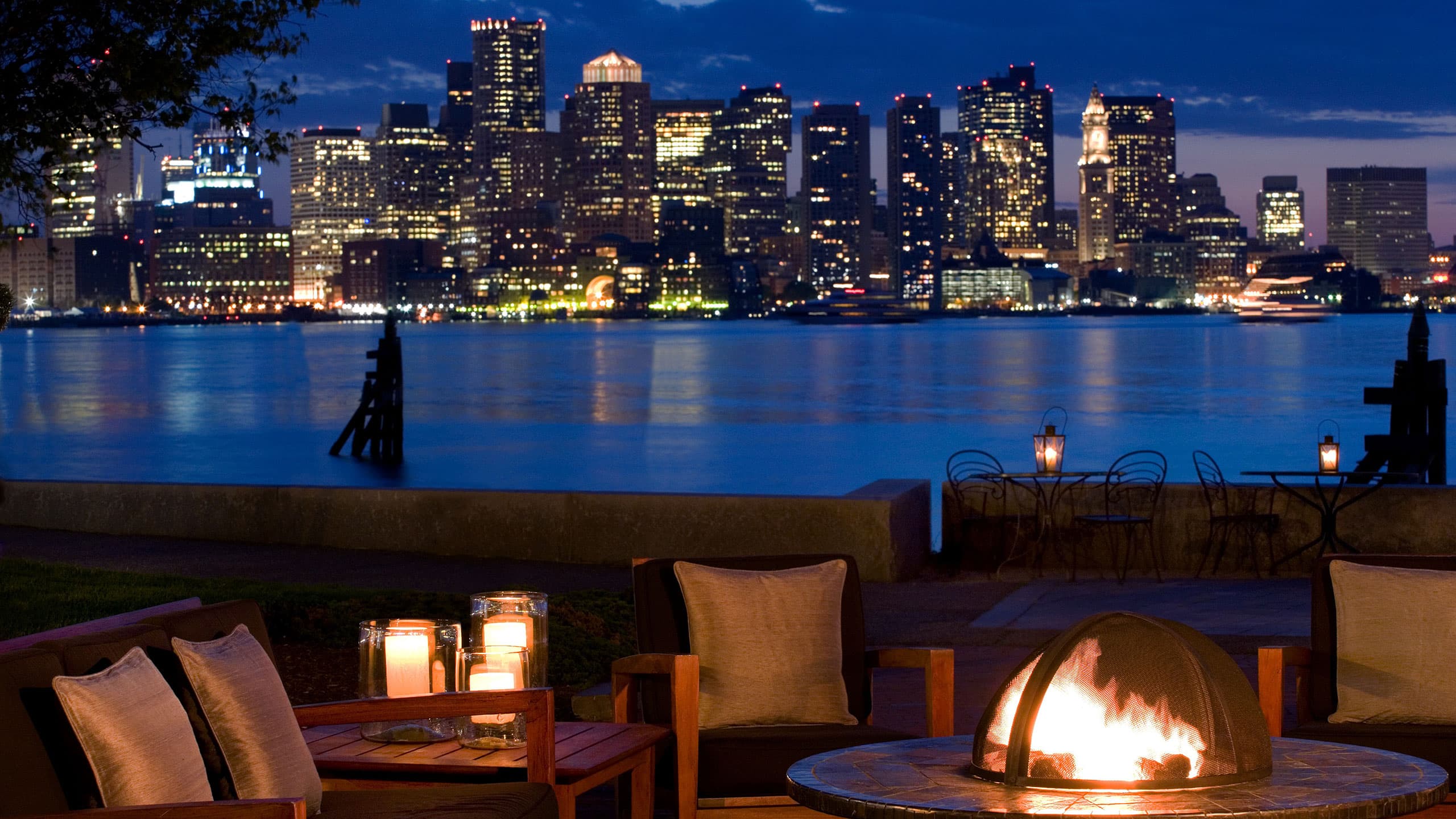 The first hotel on our list of the best hotels in Boston for families is the Hyatt Regency in Boston Harbor. This 4-star hotel is conveniently situated at Boston Logan International Airport.
With soundproofed rooms, this establishment offers free transfers to the airport terminals and it's also just 4 miles from the Freedom Trail and the Boston Common.
Considered one of the oldest parks in the US, the Boston Common is a must-see for all outdoor lovers. The Freedom Trail is also an essential visit for history enthusiasts.
Linking 16 different historic sites, the trail is an exciting route of churches, meeting houses, museums, parks, and many more markers that explain the story of the birth of America.
The hotel itself offers many convenient room amenities including coffee makers, flat-screen TVs, and of course, the signature Hyatt Grand Bed for an amazing night's sleep!
You won't need to worry about where to take the family for dinner either – with a variety of on-site restaurants, you'll be spoilt for choice. Enjoy authentic New England cuisine made with only the freshest ingredients and as you savor the delicious food, you can also take in the beautiful views of the city skyline and Boston Harbor.
In the center of the Boston financial district sits the Bostonian Boston hotel, a stylish 4-star establishment. Just a few steps away from the beginning of the Freedom Trail and the Faneuil Hall, the Bostonian is the perfect base for exploring this fascinating city.
A five-minute stroll means you'll be at the Rose Kennedy Greenway, TD Garden, and the North End. After a busy day of exploring, come back to your room where you can expect homely amenities such as a Smart TV, air conditioning, private balcony, and free Wi-Fi.
Most of the guest rooms boast private balconies that overlook the North End, Faneuil Hall, or the city skyline. There are wood-burning fireplaces in 11 of the hotel suites and other rooms have separate parlors and bedrooms.
Whether you're on vacation or you're bringing the family along on a business trip, this historic hotel has something to suit everyone. With stylish decor and gourmet on-site restaurants, this hotel is ideal for families with older children.
Enjoy delicious cuisine in the North 26 Restaurant with the whole family. From truffle pizza to mouthwatering steaks, there's something for everyone. Why not treat yourself to an expertly crafted after-dinner cocktail to finish off a memorable day in Boston.
If you're looking for kid-friendly hotels in Boston, the Ramada is at your service. Whether you just want to relax by the pool or head out for action-packed family days, you can enjoy your break at the Ramada Boston hotel located near Fenway Park.
Next to the Neponset River, the hotel is only four miles from the lively historic downtown area, providing excellent access to Beantown.
Thanks to the hotel's convenient location, there's plenty of kid-friendly activities that will keep your little ones entertained. Spend the day meeting beautiful animals at Franklin Park Zoo, or why not go on a tour at the Boston Children's Museum?
If you're into history, you could take a trip to the John F. Kennedy Presidential Library and Museum, which is only a short drive away. The hotel itself offers great amenities, all designed to make your stay more pleasant.
The kids will love the outdoor pool while you relax in the sun. In your room, you can expect cozy extras such as a tea and coffee maker, cable TV, and free wireless internet. Set the whole family up for a busy day with a delicious complimentary breakfast buffet each morning!
Located on the waterfront of Boston, the Boston Yacht Haven Inn sits on the end of the historic Commercial Wharf. Less than a few minutes away from the Quincy Market and the Faneuil Hall, the Yacht Haven Inn offers comfort and luxury.
If you want unparalleled views of the sea, this Inn is the perfect accommodation for your family vacation. Boasting a unique location on the harbor, the 180-degree views of the sea and city are truly breathtaking.
The generous and modern rooms are equipped with luxurious amenities – the complimentary in-room snacks are sure to keep the kids happy! If you want to feel like you're at sea, be sure to book a room with a balcony so you can take advantage of the amazing views!
Although there isn't an on-site restaurant, there is room service available which will make life easier for busy parents! There are plenty of things to do nearby as well, so you won't need to worry about the children getting bored.
Take them to the Boston Marina to admire the incredible mega-yachts and sailing vessels, or carry on the sea theme by taking them on an exciting trip to the New England Aquarium.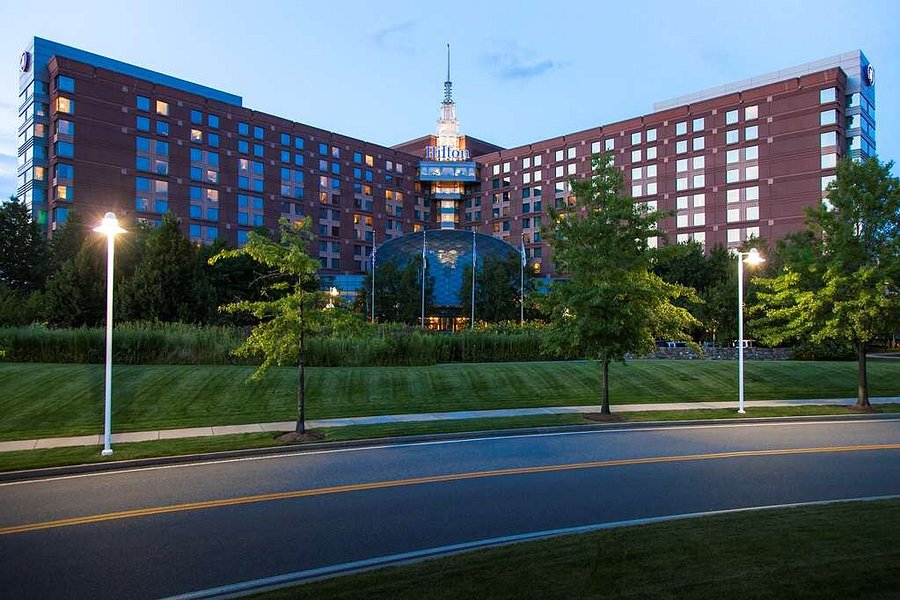 Traveling even on your own can be tiring, but parents will know how exhausting a family vacation can be. But not to worry, thanks to the convenient location of the Hilton Boston Logan Airport hotel, you can relax and unwind in pure comfort as soon as you get off the plane!
Waiting patiently for you will be a cozy room with comfortable down bedding and soundproof windows for a perfect night's sleep. Unwind with a film before bed on the in-room flat-screen TV, and wake up to a refreshing coffee in the morning thanks to the hot drinks maker.
The indoor pool will offer great entertainment for the kids on rainy days and the 24-hour fitness center is perfect if you want to get your sweat on. Additionally, with plenty of on-site dining options, you and your family will never go hungry!
Stop by the Berkshire's for breakfast, followed by a scrumptious dinner in Conolly's Publik House gastro-pub. Don't worry if you're in a rush either as there's an on-the-go menu available!
In keeping with the historic Boston hotels, the Omni Parker House was opened in 1855. Situated in Downtown Boston, it has historical charm combined with modern and contemporary amenities.
Because of the hotel's age, the guest rooms are smaller and more traditionally decorated, which is ideal if you're a history buff. Even better, some of the best attractions in Boston are just a walking distance from the Omni Parker House.
One of the best family hotels in Boston, the kids will be treated to a backpack full of games and activities when you check-in. Not only that, but they'll also receive milk and cookies on their first night, delivered straight to their hotel room!
There's also complimentary use of the Nintendo Wii, just ask at reception. There's also a fitness center where parents can pump some iron, or you can check out the rooftop ballroom. The hotel also boasts a chic bar and cocktail lounge as well as a high-end restaurant where you can relax at the end of the day.
The children will probably be excited to learn that this establishment is the birthplace of the legendary Boston Cream Pie!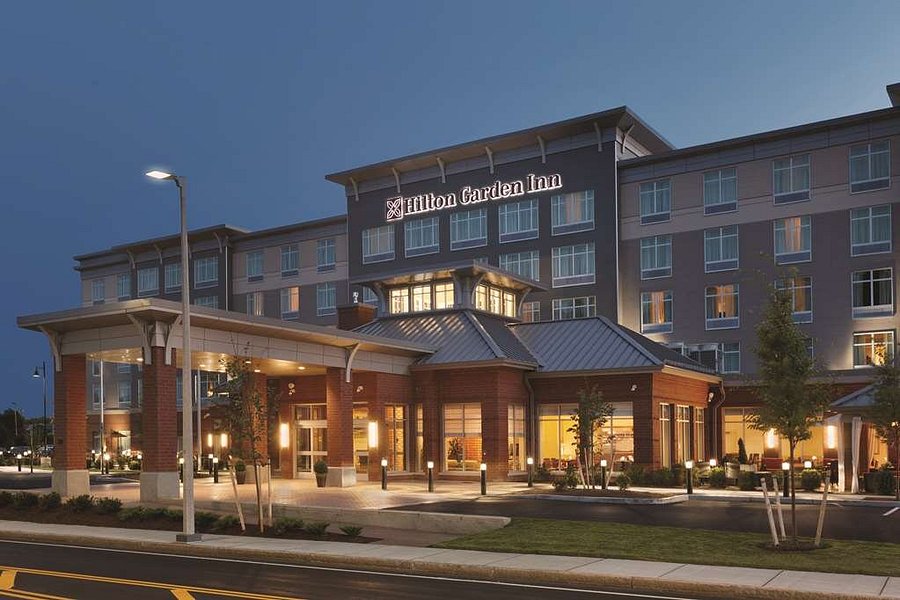 If you're flying into Logan Airport, the Hilton Garden Inn is the perfect accommodation for you! Ideally located just 1 mile from the airport and just minutes from downtown Boston, the hotel offers a real home-from-home feeling.
The free airport shuttle service and complimentary parking will help get your vacation off to a smooth start! The elegantly decorated hotel boasts contemporary conveniences that will suit business travelers, while the convenient amenities and location are perfect for vacationing families.
Enjoy a spacious guestroom with a long list of amenities that will make your stay even better. Expect a Keurig coffee maker, workstation, microwave, refrigerator, and free high-speed Wi-Fi.
As guests at the Hilton Garden Inn, you'll have full use of the hotel's facilities. The children will love the heated indoor pool while parents can make use of the fully-equipped fitness center. Keep the family satiated with a visit to the on-site restaurant, the Garden Grille & Bar, as well as the many eateries nearby.
If you're looking for an affordable, no-frills hotel for your Boston family vacation, look no further than the Hampton Inn & Suites. With a convenient location and comfortable rooms, this hotel has everything you need for an enjoyable break.
Expect a spacious suite with a king-size Hampton bed plus a sofa bed. The kids will love the wide range of channels and movies available on the HDTV, which is perfect for rainy days!
If you need to do any work during your trip you'll be pleased to know you'll have a generous work desk and access to free WiFi in your room! There's also a hot drinks maker for those much-needed coffee breaks.
The hotel is also close to I-93, providing free shuttle rides to popular attractions within a four-mile radius, including Red Sox baseball in Fenway Park, the Boston Children's Museum, and tours at Northeastern University.
You can also take the shuttle to the airport and the Convention Center. Enjoy a complimentary hot breakfast each morning along with a heated indoor pool, which is sure to provide the kids with hours of entertainment!
Unlike other hotels in Boston that feel huge and impersonal, The Residence Inn has a very homely vibe to it. Start each morning with a complimentary breakfast buffet and then decide what kind of day you want – a busy day exploring the attractions that Boston has to offer, or a relaxing day by the pool.
The rich history of Boston is right on your doorstep if you decide to stay at the Residence Inn, perfect for an educational trip for kids, or if you're a history fan. Offering a choice of studio and one and two-bedroom guest suites, the Residence Inn offers beautiful views of Boston Harbor.
This family and pet-friendly hotel offers stylish accommodation at amazing value, along with free Wi-Fi, a heated indoor pool, and a complimentary hot breakfast each morning.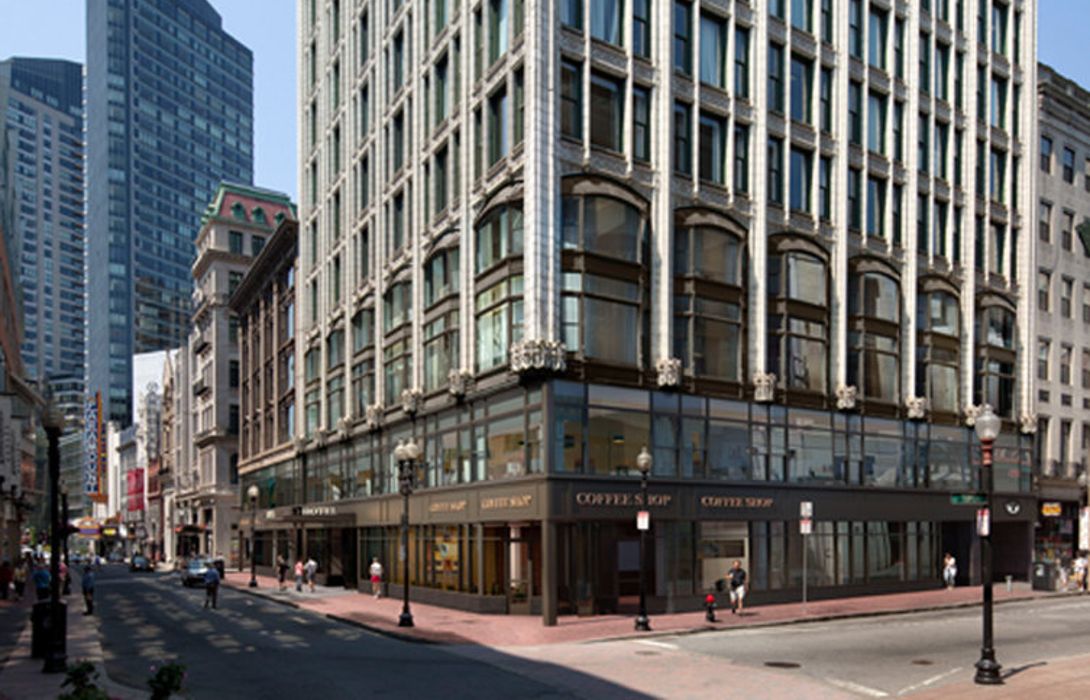 Next up on our list of the best hotels in Boston for families is the Godfrey hotel. If you're looking for a snappy and sophisticated but laid-back hotel, The Godfrey Hotel Boston is for you.
As soon as you step through the 1908 Gothic-inspired frontage, you'll see that something unique has been created – a cosmopolitan but incredibly relaxed setting where guests will feel at ease.
Parents will also be pleased to know that The Godfrey Hotel Boston offers babysitting services. This means you'll be able to take advantage of the chic Lobby Bar, where you can sip cocktails whilst taking in the hotel's unique atmosphere in peace!
If you want to discover the thrill of downtown Boston, the Hyatt Regency Boston is a perfect choice. This establishment combines convenience with luxury to create the perfect base for your family vacation.
Just steps from popular Boston attractions, the hotel is situated on the edge of this exciting city. Play a game at Fenway Park or pay a visit to the Museum of Fine Arts, it's all just a few minutes from the Hyatt Regency Boston!
Kids will love the welcome toys and activities that the hotel offers, as well as yummy milk and cookies, to make them feel at home!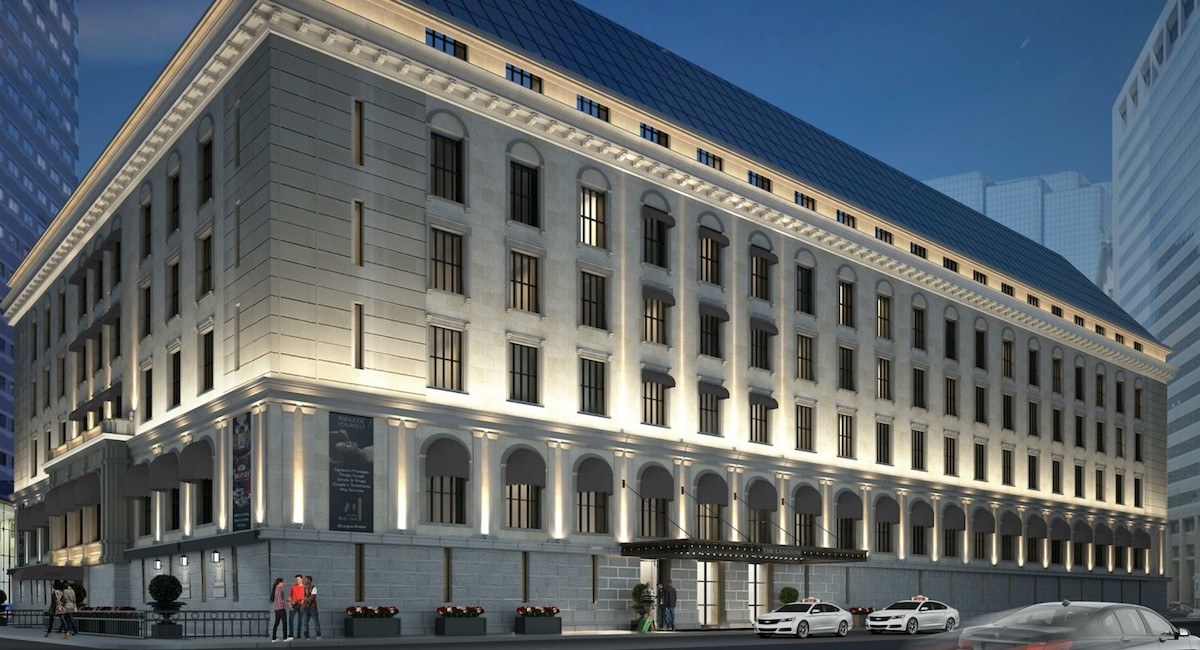 The former Federal Reserve Bank of Boston, The Langham Hotel Boston provides the perfect blend of historical charm and contemporary American sophistication. Perfectly located in the city center, a stay in the Langham is an experience you'll never forget.
Even better, children aged 17 and under can stay for free if they're sharing a room with their parents or guardians! The Langham is a truly glamorous hotel that offers exceptional service, luxurious amenities and is just a few steps away from the best cultural attractions and shopping in Boston!
Expect classic Boston accommodation and a choice of 312 elegantly styled suites and rooms that combine classic American charm with avant-garde amenities. Many of the rooms have stunning views of the Boston skyline as well as overlooking the Norman B. Leventhal Park.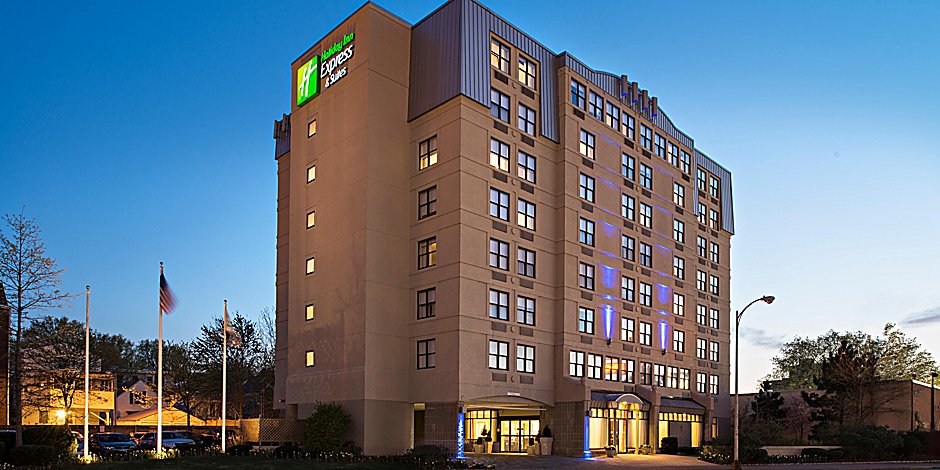 Just because you're on a budget, it doesn't mean you have to miss out on an exciting family vacation in Boston. The Holiday Inn Express Hotel Boston offers affordable and comfortable accommodation as well as a convenient location.
The hotel is also just five miles from the Logan International Airport and the shuttle service to and from the airport makes it super easy to transport the whole family without a fuss.
Enjoy homely amenities including complimentary high-speed Wi-Fi and free local telephone calls. Ensure your family is set up for the day with a special breakfast experience at the new Express Start breakfast buffet each morning. Choose from pastries, bread, cereals, as well as the famous cinnamon roll.
The kids will be thrilled to know that complimentary cookies, baked fresh, will be offered each evening at 6 pm, as well as free coffee 24 hours a day!
The historic, boutique Eliot Hotel offers European luxury and elegance that you won't find in other Boston hotels in the downtown area. Enjoy a feeling of Paris in the heart of Boston with The Eliot Hotel's exquisite decor and hospitality.
Inside you'll find a sashimi bar and beautifully decorated rooms complete with marble bathrooms and down comforters. Each room is kitted out with flat-screen TVs, Wi-Fi access, and soundproof windows.
As there are no cots available, this hotel is ideal for families with older children, who will no doubt be pleased by the welcome sweet plate on arrival!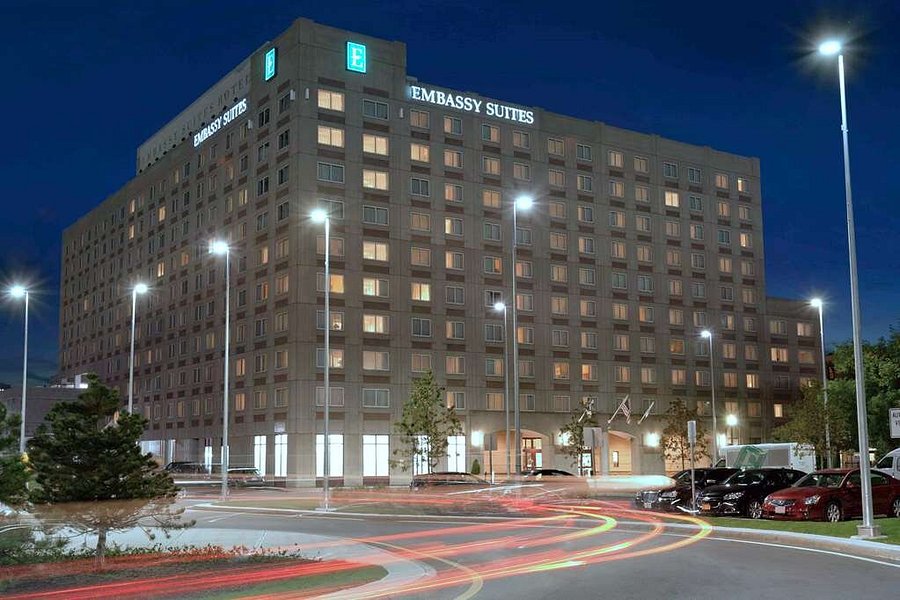 The last pick on our list of the best hotels in Boston for families, is The Embassy Suites by Hilton. Situated at the Logan Airport, this hotel is a 3-star, newly renovated establishment with a contemporary look and an on-site bar and grill.
Fuel the family each morning with an included breakfast and relax at the complimentary reception each evening. Choose from either 2-room or Executive suites for a great stay in Boston. For extra convenience, a free airport shuttle can take you to and from the airport for a hassle-free vacation.
In Summary
As you can see, the best hotels in Boston for families don't need to cost a fortune, but if you do want to treat the family and splash out, there are many luxury hotels to choose from.
Hopefully, this list has given you some inspiration, and will make planning your Boston vacation an easy and seamless task!
More about our TFVG Author
A seasoned traveller, Dad, and avid sports tourist, James foundered The Family Vacation Guide to share his expert vacation experiences- especially when it comes to being a travelling family man.
Featured in Travel articles such as Travel + Leisure, TripSavvy and SFGate, you know you're reading some of the best vacation tips online.