Also known as Queen City, Charlotte is North Carolina's largest city. However, it's not just a concrete jungle. In fact, Charlotte has some of the best outdoor activities that North Carolina has to offer, and families can definitely plan a great vacation here. No matter the ages of your children, their interests, or their dietary requirements, Charlotte can deliver. Your family trip can be filled with endless fun and this Charlotte family travel guide will help you with your planning. Let's explore the wonders of Charlotte with everything you need to know before visiting with kids!
Five Reasons Why Charlotte Is the Perfect Family Vacation Destination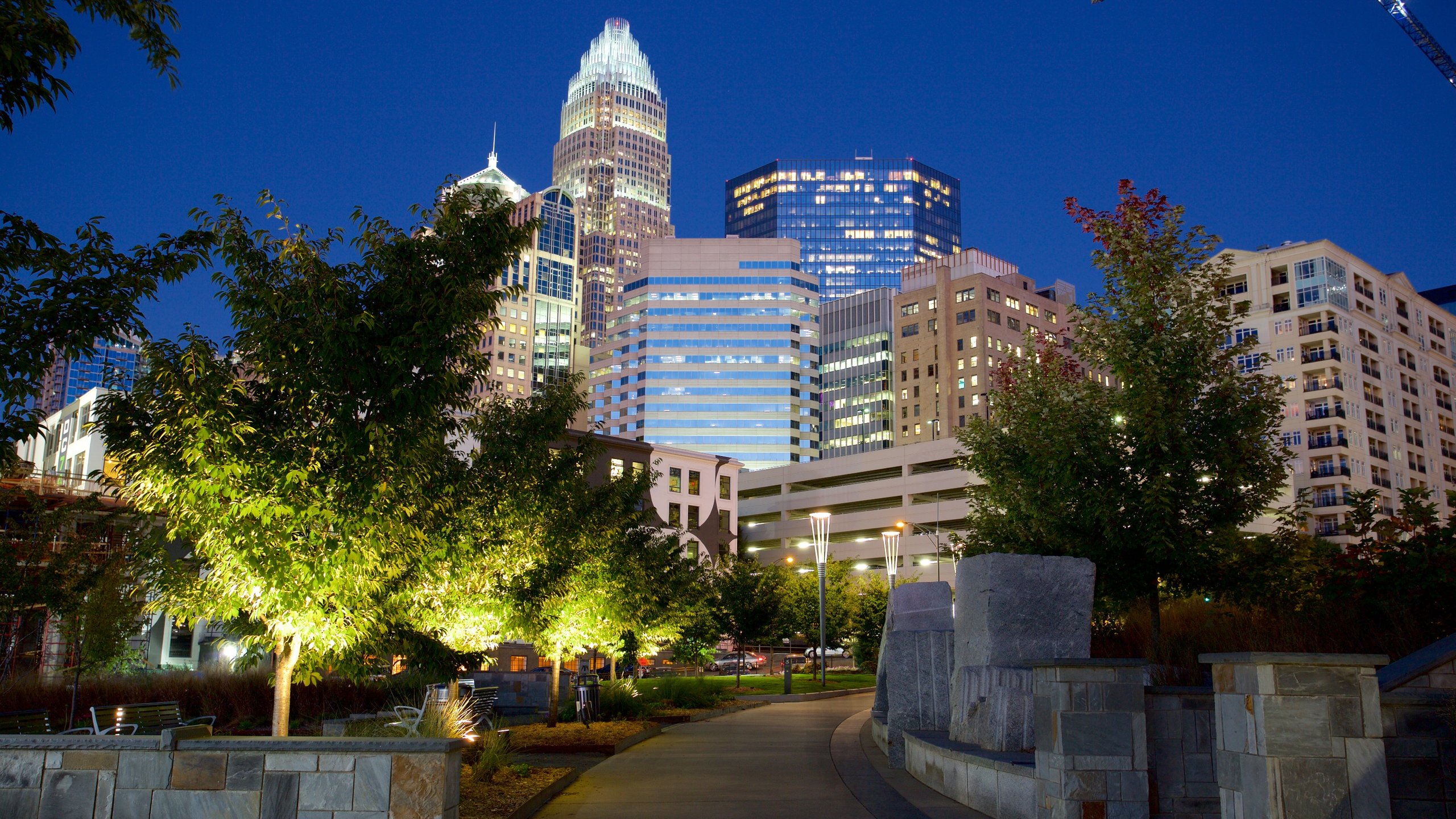 The city of Charlotte's tagline is 'Charlotte's got a lot' and they're not lying. This wonderful place can satisfy anyone but here are our top five reasons why Charlotte is perfect for families.
The Outdoor Adventures
When you're in Charlotte, there are enough outdoor activities for the entire family. Whether you're into hiking through the mountains, whitewater rafting, or simply enjoying a day out on a lake, Charlotte has several trails and parks to explore. The best part is that some of these activities are completely free of any fare!
The Rich History
Charlotte's history runs deep. The people of North Carolina are proud of their state. Even the nickname Queen City comes from the fact that Charlotte was named after Queen Charlotte, the wife of King George III. Even Tryon St Charlotte is named after North Carolina's colonial governor. This history shines bright all through the city and the numerous museums and cultural attractions in the area. Walking through the streets of the Uptown area means so much more when you learn the history of Charlotte.
The Good Food
The diversity of the people in Charlotte has led to a variety of international cuisines being available. From traditional barbecues with all the mouthwatering sides, fresh seafood, and fresh peaches top the list. However, you can't go to any establishment in Charlotte without being offered some Cheerwine with your meal. It pairs perfectly with a variety of dishes and is alcohol-free! Charlotte also has some great fusion foods that will surprise you with how good it tastes.
The Shopping
Charlotte has an incredible array of shopping opportunities. The city has several malls, boutique stores, and designer outlets that you can peruse. Whether you're window shopping or looking for some antique furniture, the shops in Charlotte offer a unique experience for those who love to shop.
The People
The city of Charlotte tends to hold on to its small-town feel. A strong sense of community lies among the locals, and they are remarkably friendly. You can be sure that they will welcome you with hospitality and southern charm. They are also extremely proud of their city and how it is quickly becoming one of the most popular cities in the country.
When's the Best Time to Visit Charlotte With the Kids?
The best time to visit Charlotte with the kids is between September and November. This is after the summer rush when the weather is cooler. In addition, the price of accommodation and attractions will drop drastically after the peak season. The spring months between March and May, also offer the same conditions. It just depends on what you want to do in Charlotte as there are different events at different times of the year.
What's the Weather in Charlotte Across the Year?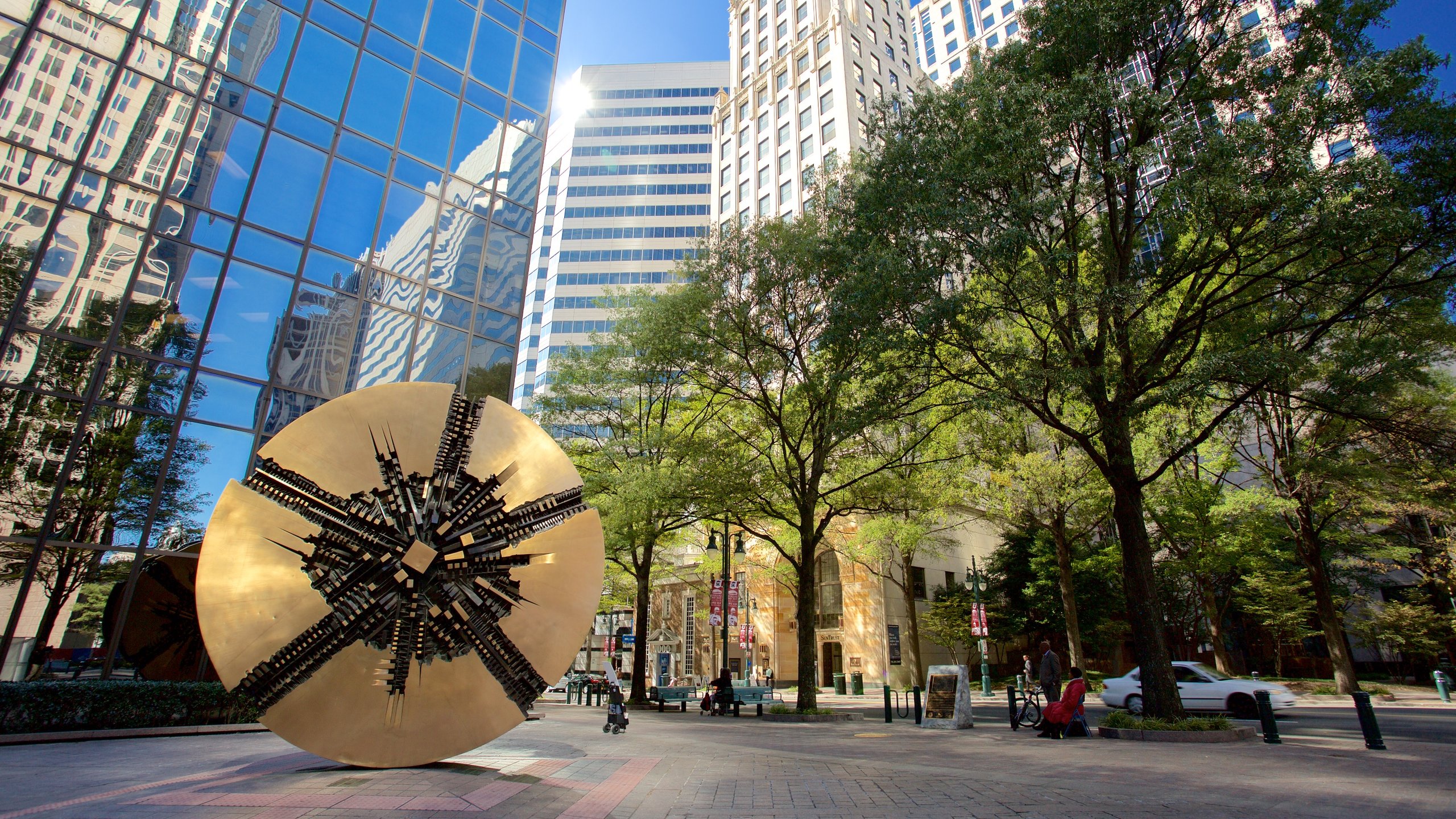 Charlotte has four very distinct seasons but changes in temperature are quite gradual throughout the year. Let's explore this further.
Summer (June – August)
The summer months in Charlotte are hot and humid. Temperatures can reach up to 90℉ but rarely go any higher. This is also the time of year when Charlotte receives the most rain. You can expect rain for at least a third of each month in the summer.
Fall (September – November)
Fall in Charlotte is a pleasant time. The trees are all changing colors and the humidity tapers off making it much more comfortable. Daily temperatures drop just below 60℉ but it won't get much colder than that. It does not rain much at this time of year in Charlotte either.
Winter (December – February)
Winter in Charlotte brings snow. Daytime temperatures stay around 50℉ and drop down to 33℉ at night. January is the coldest month, making it the month with the most snowfall. If you don't mind the cold, this might be a great time to enjoy winter activities like ice skating at the U.S National Whitewater Center or attend Winterfest at Carowinds.
Spring (March-May)
During the spring months, temperatures once again start to rise with a daily average high well above 70℉. This time of the year is particularly pleasant, with the warm temperatures and lack of humidity. It is also a great time to explore Charlotte's many parks and nature trails as everything begins to bloom again.
What's the Perfect Length of Time to Spend in Charlotte?
Ultimately, this will come down to what you want to do in Charlotte. Three days in Charlotte is perfect if you just want to visit the main attractions and enjoy the city. However, if you want to attend particular events, go on day trips outside the city, or simply spend more time exploring the parks, you might want to stay a bit longer.
The Best Things to Do With Kids in Charlotte
You can find things to do in Charlotte to keep the kids entertained no matter their age. Toddlers, teens, and adults alike can have a wonderful time in Charlotte! Here are some of the best attractions that Charlotte has to offer.
National Whitewater Center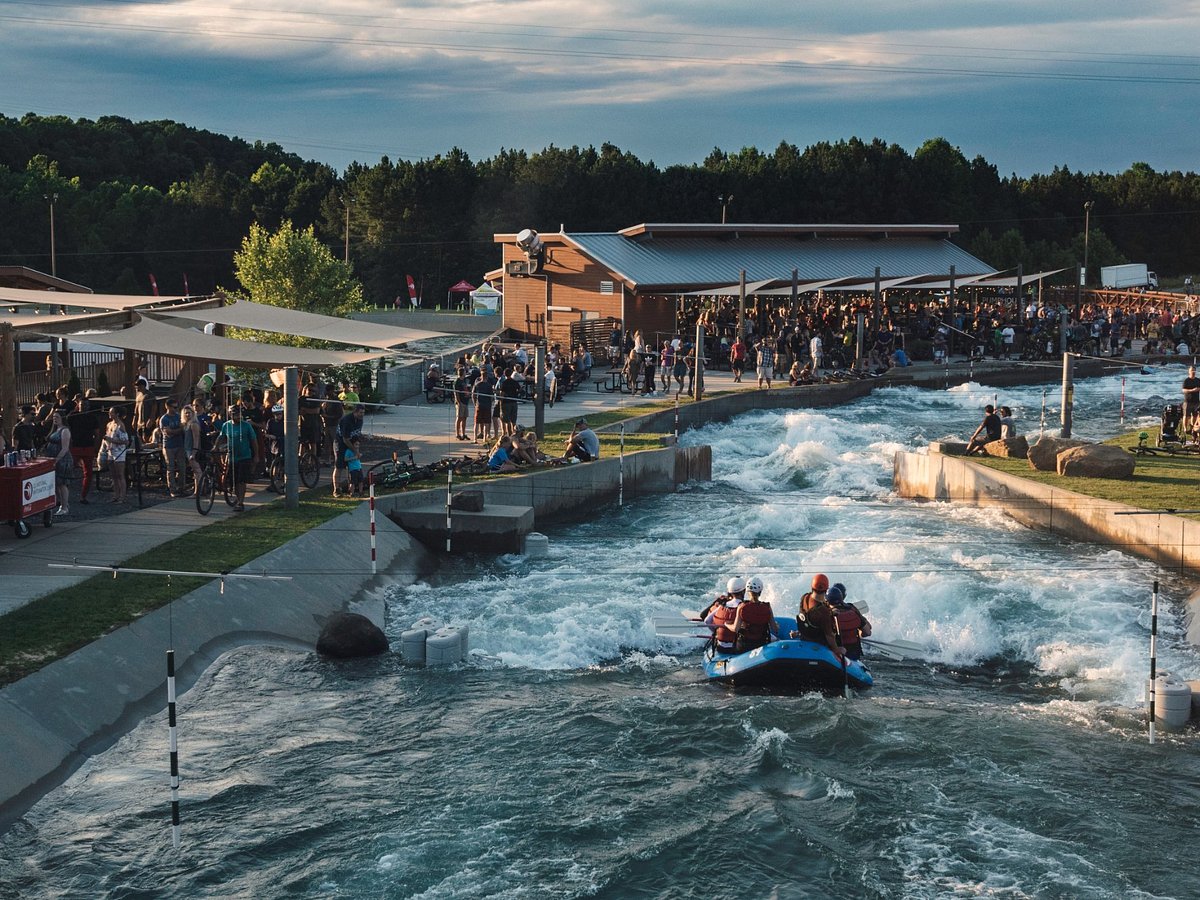 If your family loves the outdoors, the National Whitewater Center is the place to go. Conveniently located 20 minutes from the Charlotte center city, the Whitewater center offers no less than 30 different activities. This includes whitewater rafting, canopy tours, mountain biking, and rock climbing. The Whitewater Centre is on 1300 acres of land that has numerous biking and walking trails and includes access to the Catawba river. It is a great opportunity for your family to experience the outdoors and meet the wonderful people of North Carolina.
Hodges Family Farm
The Hodges Family Farm has been in operation for more than a century. Just 20 minutes from uptown Charlotte, this working farm allows families to enjoy the experience of farm life to the fullest. The Hodges Family Farm hosts several events all throughout the year including seasonal farm tours, strawberry picking, pumpkin picking in their pumpkin patch in October, and an antique tractor show. You can choose which activities you want to participate in and see what life is like on a working farm.
Daniel Stowe Botanical Garden
These spectacular gardens include 380 acres of land in Belmont. It's approximately 30 minutes from Charlotte center city, but definitely worth the trip. The entire family can reconnect with nature here. They have walking trails, a conservatory, and a children's garden. The park also allows picnics and has special events throughout the year. Just take note, the Daniel Stowe Botanical Garden is closed on Mondays and Tuesdays, so plan accordingly.
Discovery Place
Discovery Place is a series of museums in Charlotte. It is made up of Discovery Place Nature, Discovery Place Science, and Discovery Place Kids. The aim of these museums is to introduce kids to science and the natural world by providing educational activities, live animal displays, and interactive exhibits. These museums have different locations in uptown Charlotte. The Science Museum is on Tryon St Charlotte, while the Nature Museum Sterling Road.
Nascar Hall of Fame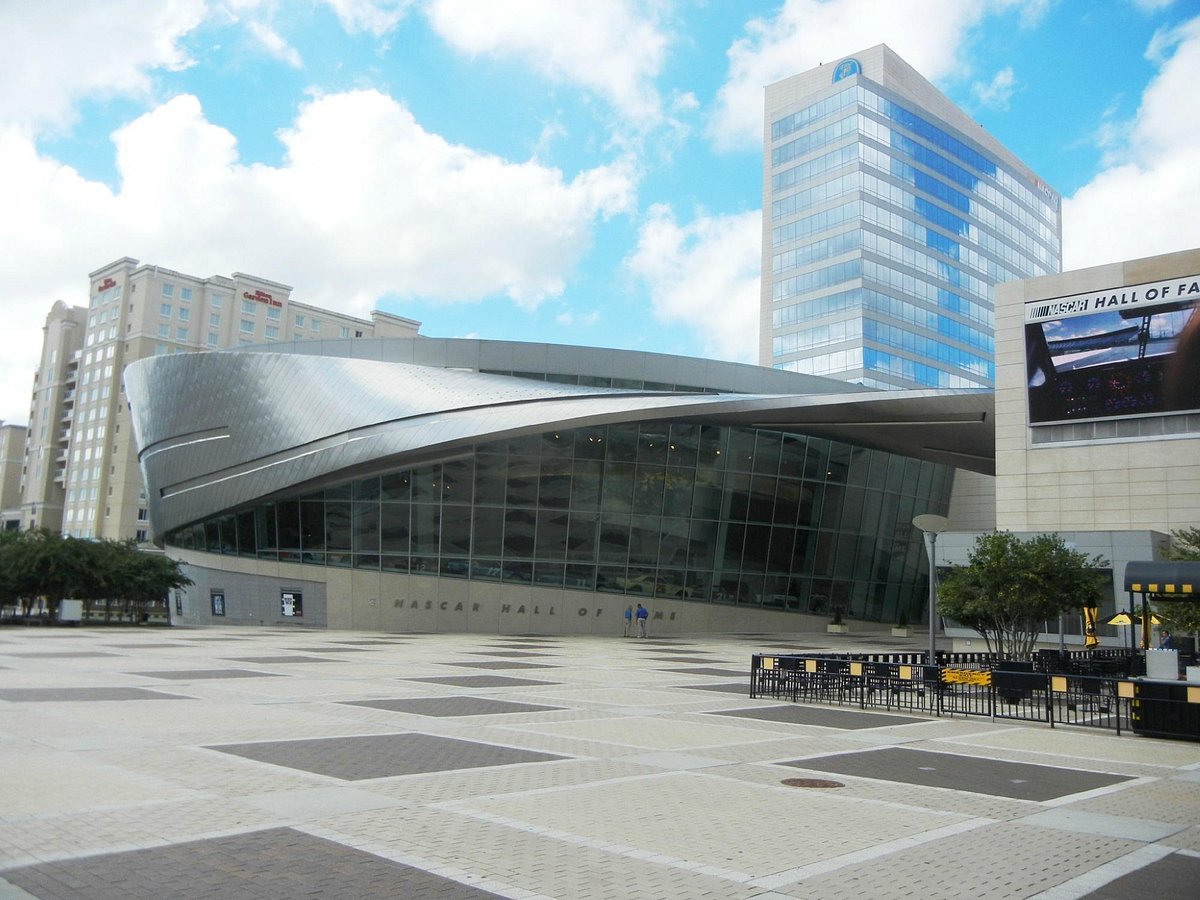 If you have kids who love fast cars, the Nascar Hall of Fame is a must-see. Located in the Charlotte Convention Center, the Nascar Hall has guided tours, special events, and interactive exhibits. It celebrates the rich Nascar history and provides entertainment and knowledge to all its visitors. The Nascar Hall includes a theater, restaurant, and Gear Shop that you can enjoy while there.
Freedom Park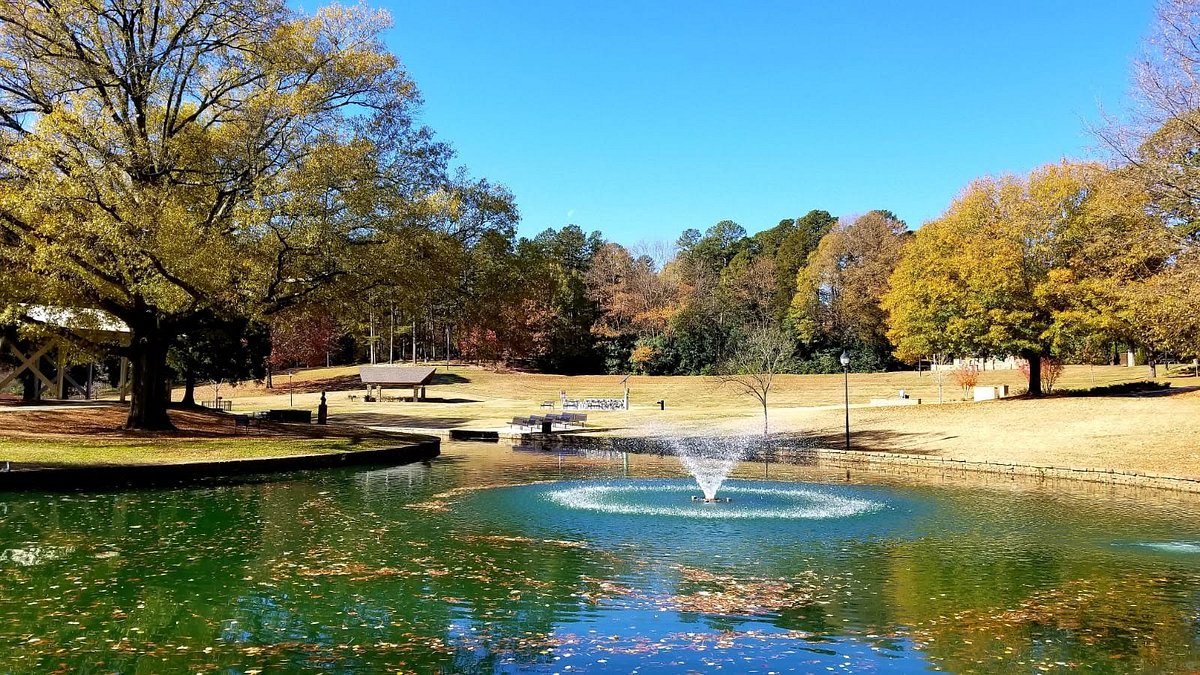 Freedom Park is right across the road from Discovery Place Nature Museum. It is one of Charlotte's most popular green spaces in the city with numerous biking and walking trails. Freedom Park also has volleyball and tennis courts and a playground for the kids. If you are in Charlotte, you should always check what's happening in Freedom Park. They often have free live music and films in the pavilion area and host the Festival in the Park every September.
Billy Graham Library
If you are familiar with 'America's Pastor' Billy Graham, the Billy Graham Library is dedicated to his life's work. Technically a ministry, there are guided tours through the library that explains how it came to be and the message it intends to impart to the world. You can also enjoy the restaurant on the premises as well as the immaculate grounds.
Levine Museum of the New South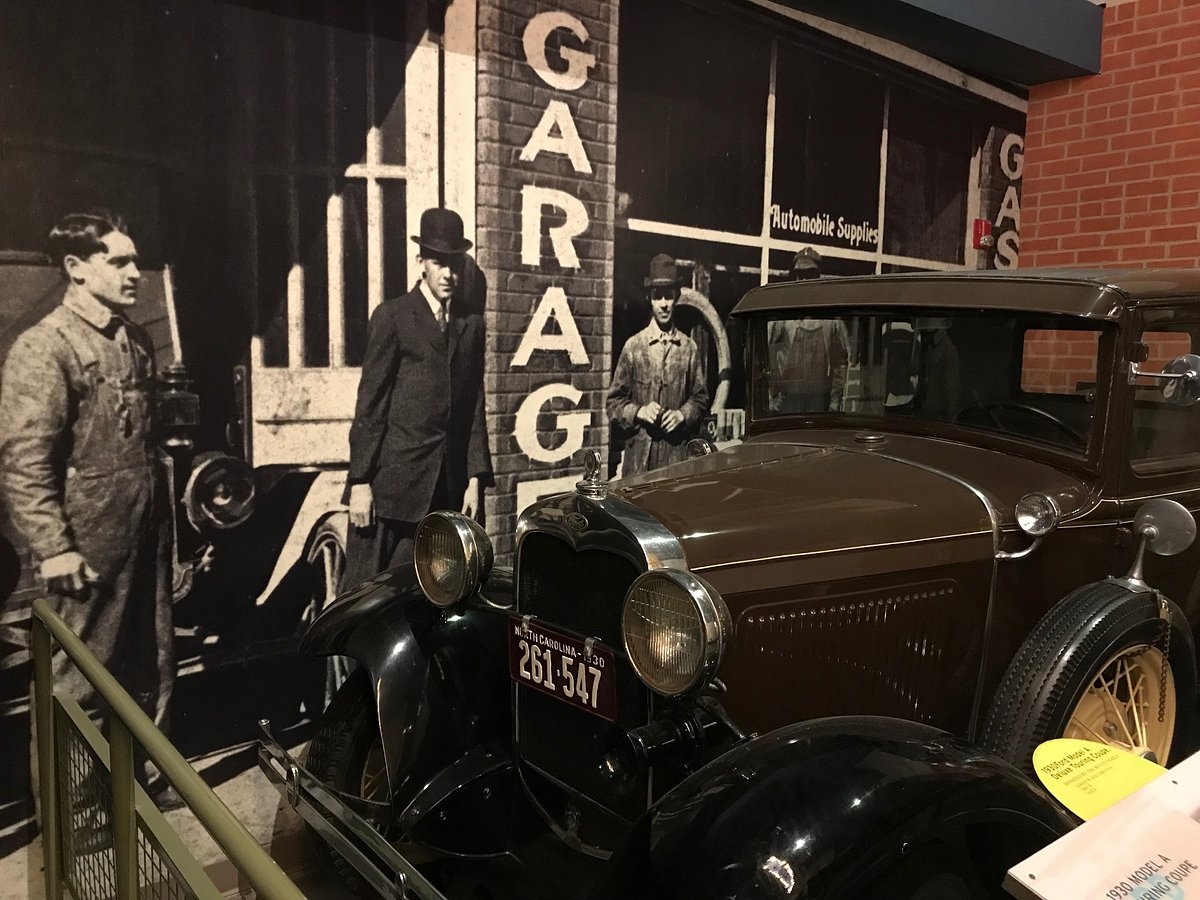 The Levine Museum of the New South is a history museum that celebrates the history of North Carolina. Its exhibits primarily feature the history of North Carolina after the American Civil War. Families love the period displays that include a cotton mill, farmhouse, and department store.
Bank of America Stadium
Home of the Carolina Panthers, the Bank of America Stadium football stadium is a Charlotte landmark. The stadium hosts football games, concerts, and other events. You can visit the stadium for one of these events or go on a guided tour. The tours are done every Wednesday and Friday, but you have to get your tickets at the stadium.
Blumenthal Performing Arts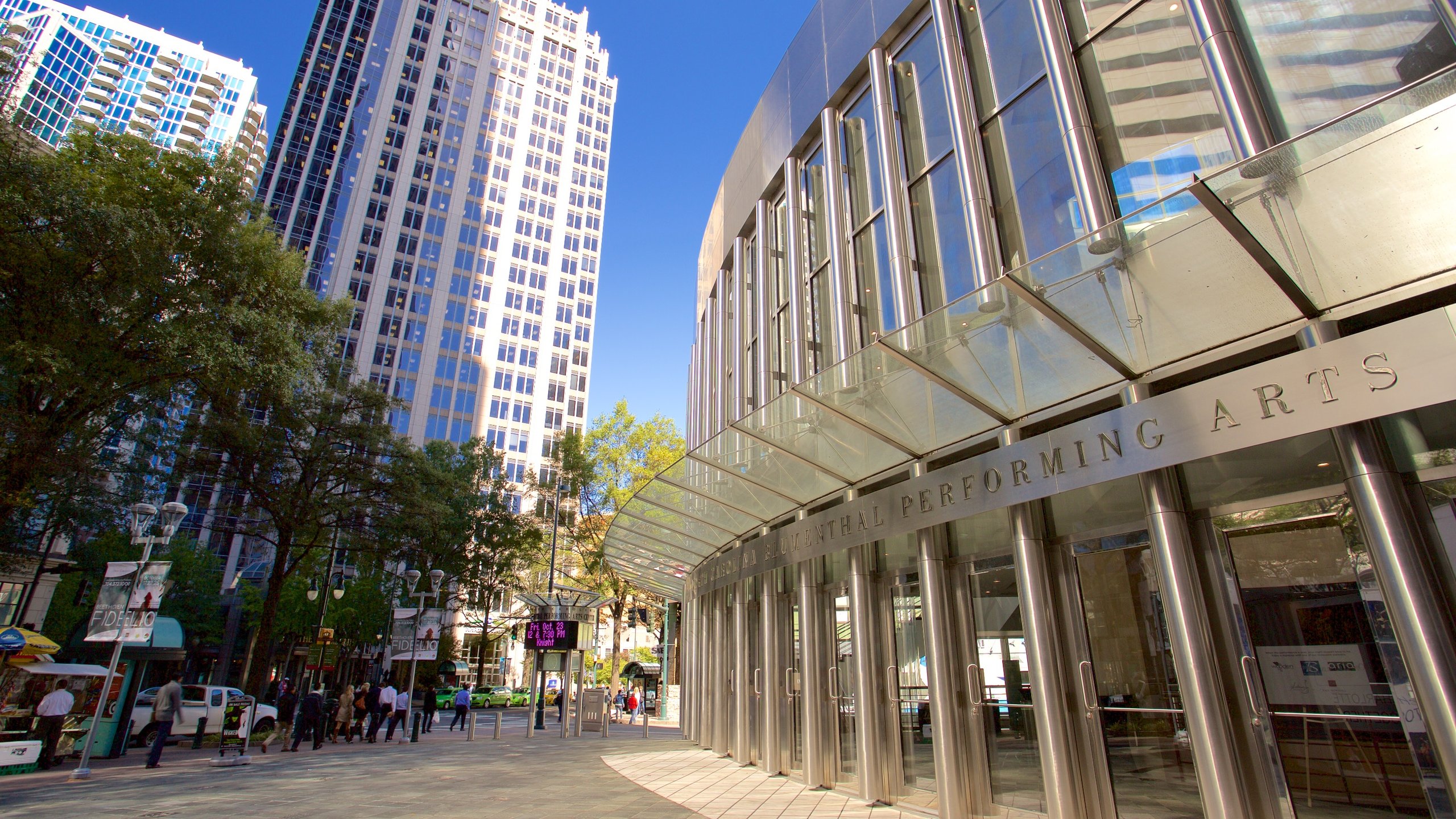 The Blumenthal Performing Arts Center is great for families that love the theatre. It is made up of three theatres – the Belk Theatre, Stage Door Theatre, and Booth Playhouse. They have several events including Broadway shows, concerts, festivals, and comedy shows. The best thing about the Blumenthal Performing Arts Center is that they also have free events throughout the year that allows everyone to get a taste of the theatre!
Sullenberger Aviation Museum
Formerly known as the Carolinas Aviation Museum, the Sullenberger Aviation Museum is located at the Charlotte Douglas International Airport. It can be your first or last stop if you are flying in or out of the airport! Home to the airplane that Captain Sully safely landed in the Hudson River, the museum has several other exhibits that include interesting aircraft that played important roles in history.
The Mint Museum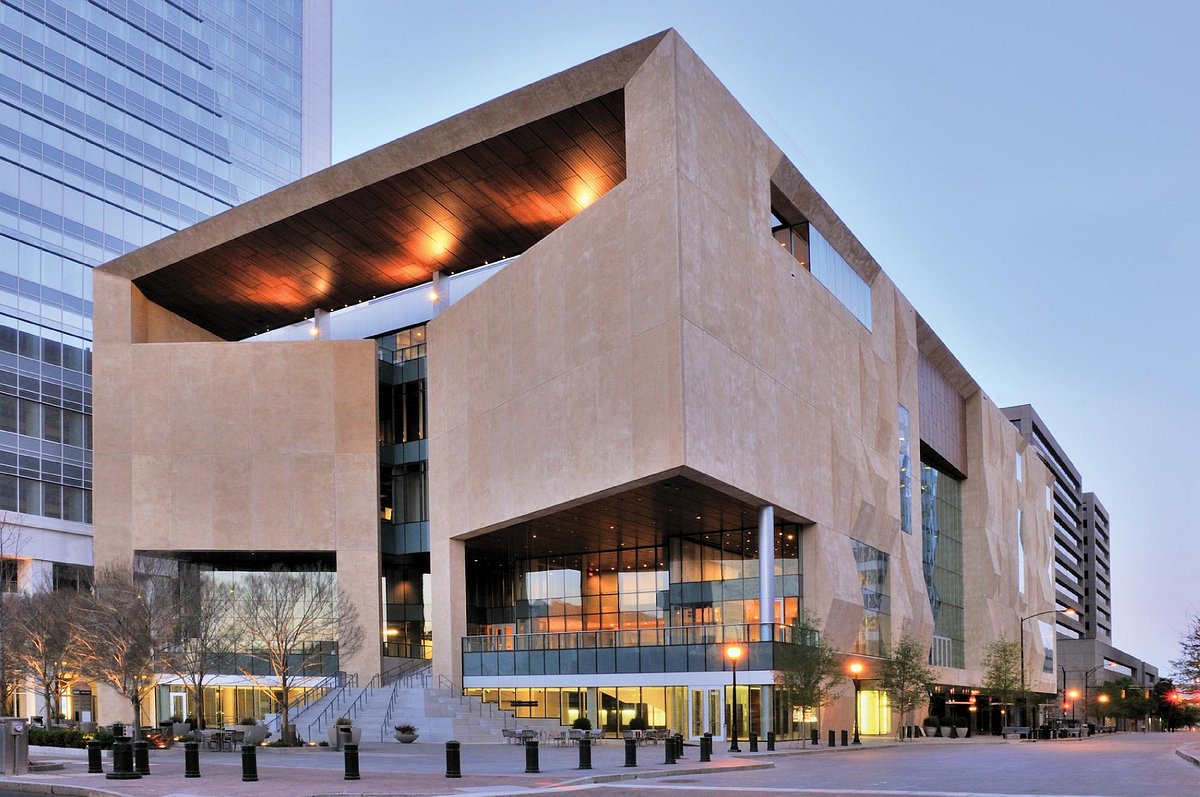 Technically, there are two Mint Museums in Charlotte. You can visit either the Mint Museum Uptown or Mint Museum Randolph. The Mint Museum Randolph is credited as being the first-ever art museum in North Carolina. The museums have an impressive collection of art from across the globe and never fail to impress their visitors. Also, the entrance is free every Wednesday!
The Schiele Museum of Natural History
The Schiele Museum of Natural History and Planetarium is a 30-minute drive from Uptown Charlotte. It is open seven days a week and has amazing exhibits that will thrill your kids while educating them. They have interactive exhibits both indoors and outdoors, which allow kids to learn more about agriculture and environmental size. The Planetarium and nature trails are also great fun for the entire family.
The Best Family Hotels & Resorts in Charlotte
Choosing a hotel in Charlotte will depend on which area you wish to stay in and the accessibility to nearby family attractions. Here are some of the best options available when visiting Charlotte with kids.
Hyatt House Charlotte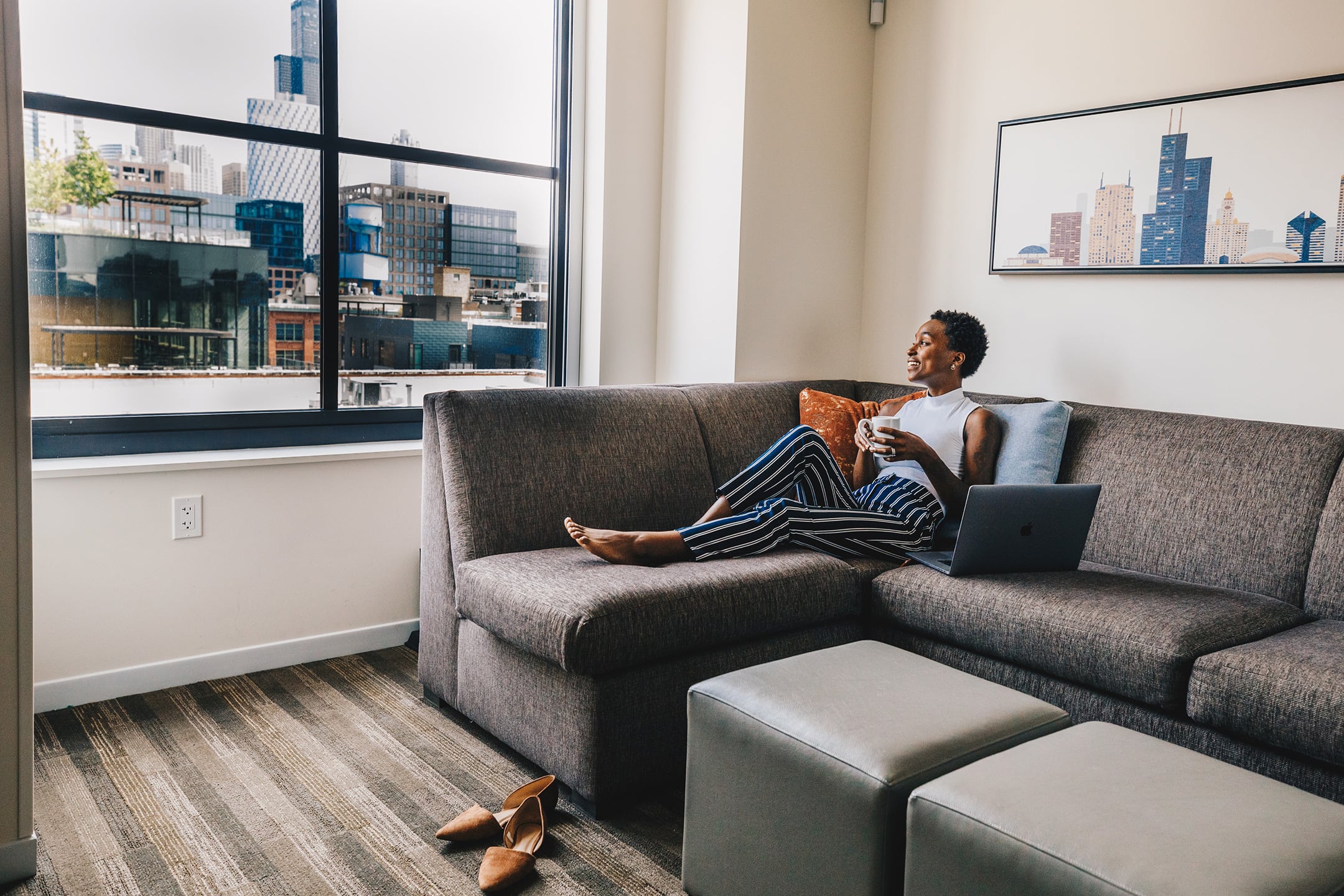 Hyatt House Charlotte is in the city, making it easily accessible to nearby attractions. The hotel is family and pet-friendly with breakfast included in your stay. Amenities include a pool, free Wi-Fi, and laundry service. Hyatt House is a great option for staying in the Charlotte area and their family suites are quite spacious.
Great Wolf Lodge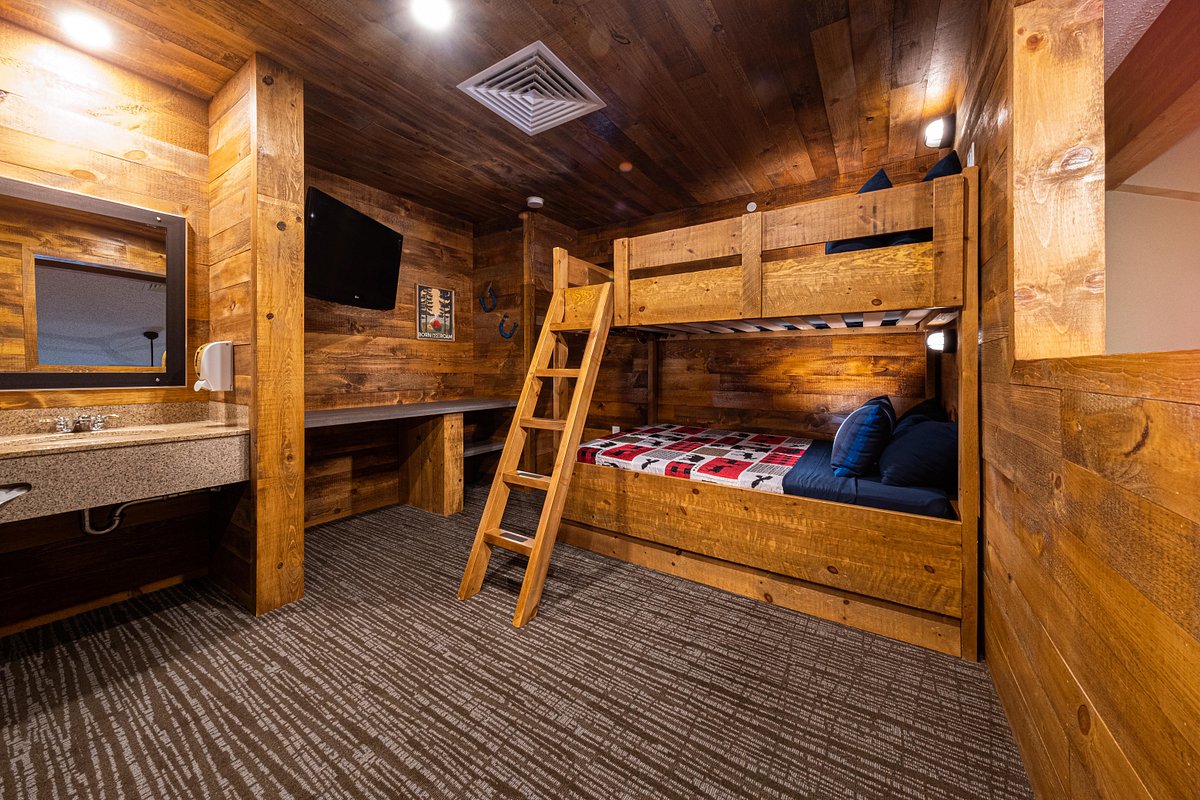 The Great Wolf Lodge resort is about 20 minutes outside of the city. It has an indoor waterpark with four pools and 11 waterslides! However, that's not all. The resort also has several family-friendly activities, restaurants, and games. Great Wolf Lodge can be a great option to keep the kids happy when visiting Charlotte.
The Ballantyne
This hotel is about half an hour outside the city. However, if you want to experience staying in a luxurious North Carolina venue with exceptional amenities, The Ballantyne is for your family. Although it seems a bit posh for the kids, the hotel boasts resort-style pools and lovely grounds for them to play around in.
The Ritz-Carlton
The Ritz-Carlton is at the very heart of the city and provides easy access to nearby attractions. The Nascar Hall of Fame and Discovery Place are within walking distance of the hotel. The Ritz-Carlton is family-friendly but is a more luxurious option for families.
Charlotte Marriott City Center
The Charlotte Marriott City Center is another hotel right in the middle of the city. With easy access to the Charlotte Convention Center and the Bank of America Stadium, this is the place to stay if you are attending events in the area. The hotel rooms have great views of the city, and the signature hotel restaurant is definitely a crowd-pleaser.
What's the Average Cost of a Hotel in Charlotte?
It's hard to calculate the average cost of a hotel in Charlotte. Several factors of your vacation will determine the cost. This includes the time of year, where in Charlotte you want to stay, the length of stay, and how many family members you are traveling with.
The cost of rooms tends to increase around the summer when everyone is on vacation and will drop in the shoulder seasons. Furthermore, some establishments will charge differently depending on the age of your kids and how long you plan on staying in Charlotte.
The Best Places to Eat With Kids in Charlotte
Traveling with kids always takes planning. Therefore, you should always have an idea of where you can take them to eat. This list includes some of the best places to eat with kids in Charlotte, so you don't have to search the entire city.
Bad Daddy's Burger Bar
You can find several Bad Daddy's Burger Bars across Charlotte. They are known for their great burgers, awesome sides, and thoughtful kids' menu. They literally have something for the entire family no matter how fussy your kids are!
Paco's Tacos
Paco's Tacos and Tequila is where you go for great Tex-Mex dishes. Located in South Park, this restaurant has great food with incredible options. Families can choose group meals and you can build your own tacos! They will even help modify dishes (if possible) for kids with food allergies.
Inizio Pizza
For pizza lovers, Inizio Pizza is a firm favorite amongst the locals. This restaurant encourages kids to take part in the pizza-making process by allowing them to watch them in the kitchen and add their own toppings. The menu is also kid-friendly with mouth-watering options for grown-ups too. Inizio Pizza also has great gelato, so save space for dessert!
JJ's Red Hots
JJ's Red Hots has three locations in Charlotte. They specialize in hot dogs and definitely keep the kids in mind. They have mini corn dogs called 'puppydawgs' that kids love, along with their skinless hot dog for those picky eaters.
The Cowfish Sushi Burger Bar
Cowfish is for those families who can't make up their minds. Kids can tuck into their tasty burgers while adults can enjoy some sushi. There's no need to fight, everyone gets what they want at Cowfish. The place also has plenty of activities to keep the kids busy including games like cornhole and Connect4.
Mellow Mushroom
Mellow Mushroom is another favorite amongst families. It may have something to do with their eccentric decor which includes booths inside a school bus and touchscreen game tables. The Mellow Mushroom has three locations – Uptown, Myers Park, and Ballantyne. This restaurant is definitely kid-friendly and even offers gluten-free and vegan options.
Bricktop's
Bricktop's is another restaurant that is a family favorite in Charlotte. It has a large menu that is sure to satisfy everyone. An all-American restaurant, they serve burgers, seafood, and sushi. Bricktop's also has vegetarian and vegan options, making it a great option when you need to cater to people with different preferences. It does get busy though, so you might want to call ahead and make a booking if you don't want to wait for a table.
The Best Day Trips From Charlotte That the Whole Family Will Love
Day trips from Charlotte can lead to a world of adventure. Here are some of the most popular day trips for families visiting Charlotte.
Lake Norman State Park
About an hour away from Uptown Charlotte, Lake Norman State Park is for families that love boating, fishing, and water skiing. It is also possible to camp at Lake Norman as well. The park consists of almost 2000 acres of land and Lake Norman is the largest manmade body of water in North Carolina. Your family can enjoy the fresh air, water activities, and wildlife.
Carowinds Amusement Park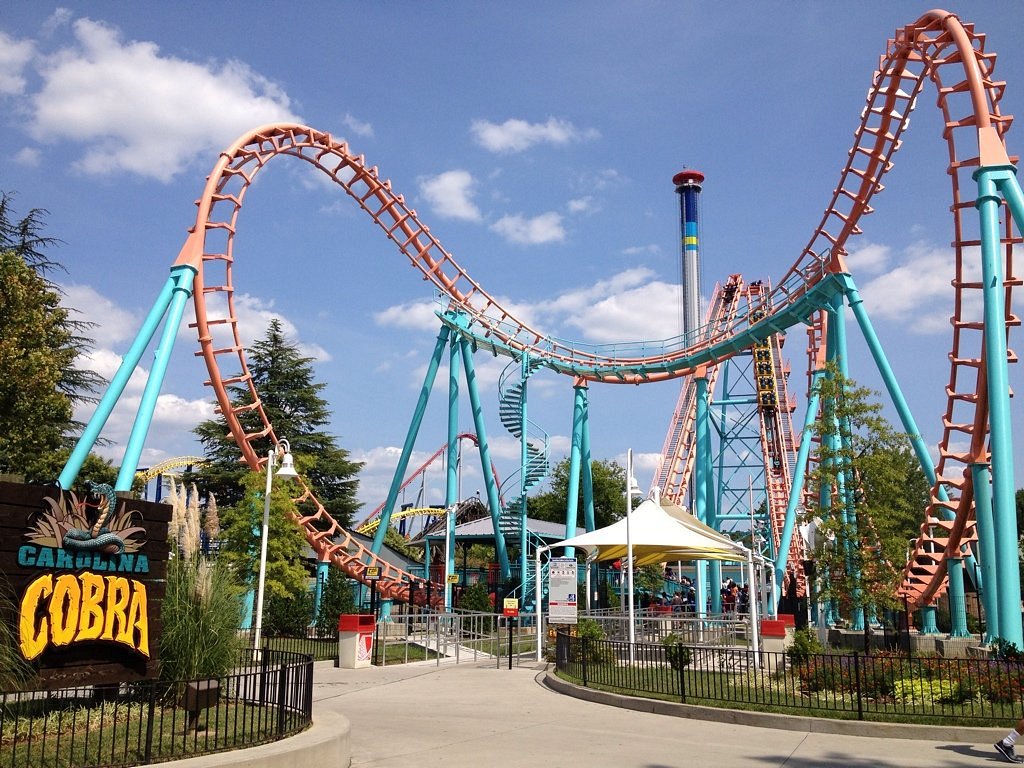 Carowinds Amusement Park is a fun day trip and something you cannot miss out on when you visit Charlotte with kids. Thrill seekers can enjoy the rides at the amusement park and water park. There are also events, restaurants, and live entertainment sprinkled throughout the park. Carowinds also has family-friendly rides for those not looking for any crazy roller coasters.
Tiger World
A 40-minute drive from Charlotte, Tiger World Endangered Wildlife Preserve is committed to the rescue, rehabilitation, and preservation of exotic animals. You will get to see these animals up close while learning more about them. The educational tours provided are a life-changing experience, especially when you get to see live animals in their natural habitats.
Reed Gold Mine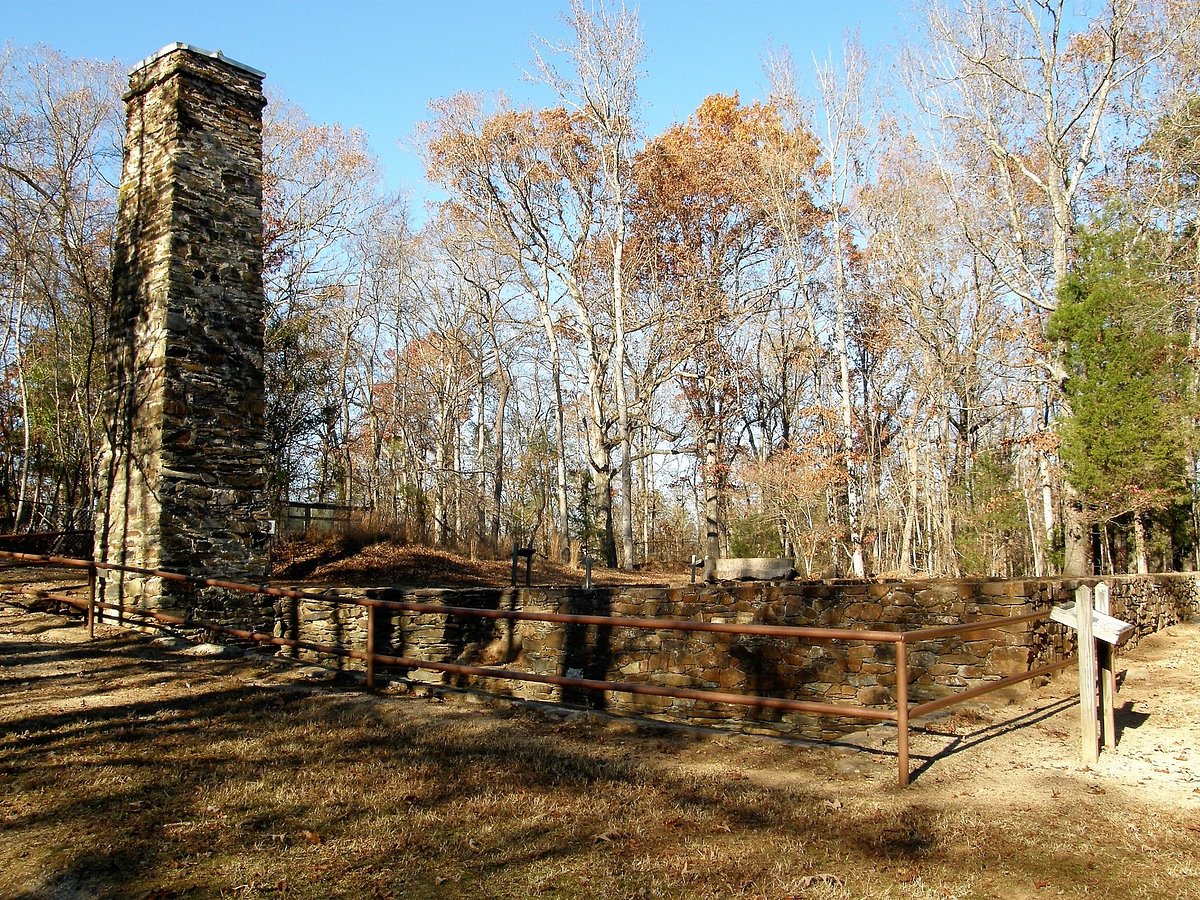 This historic site is the place where gold was first found and documented. It's approximately 40 minutes from Charlotte center city, but it is an absolute must for a fun day trip. Admission is free and you only pay if you want a guided tour underground. It is also possible to pan for your own gold, which makes for a fun family activity with the possibility of getting a bit of gold to remember your time in Charlotte.
Fort Mill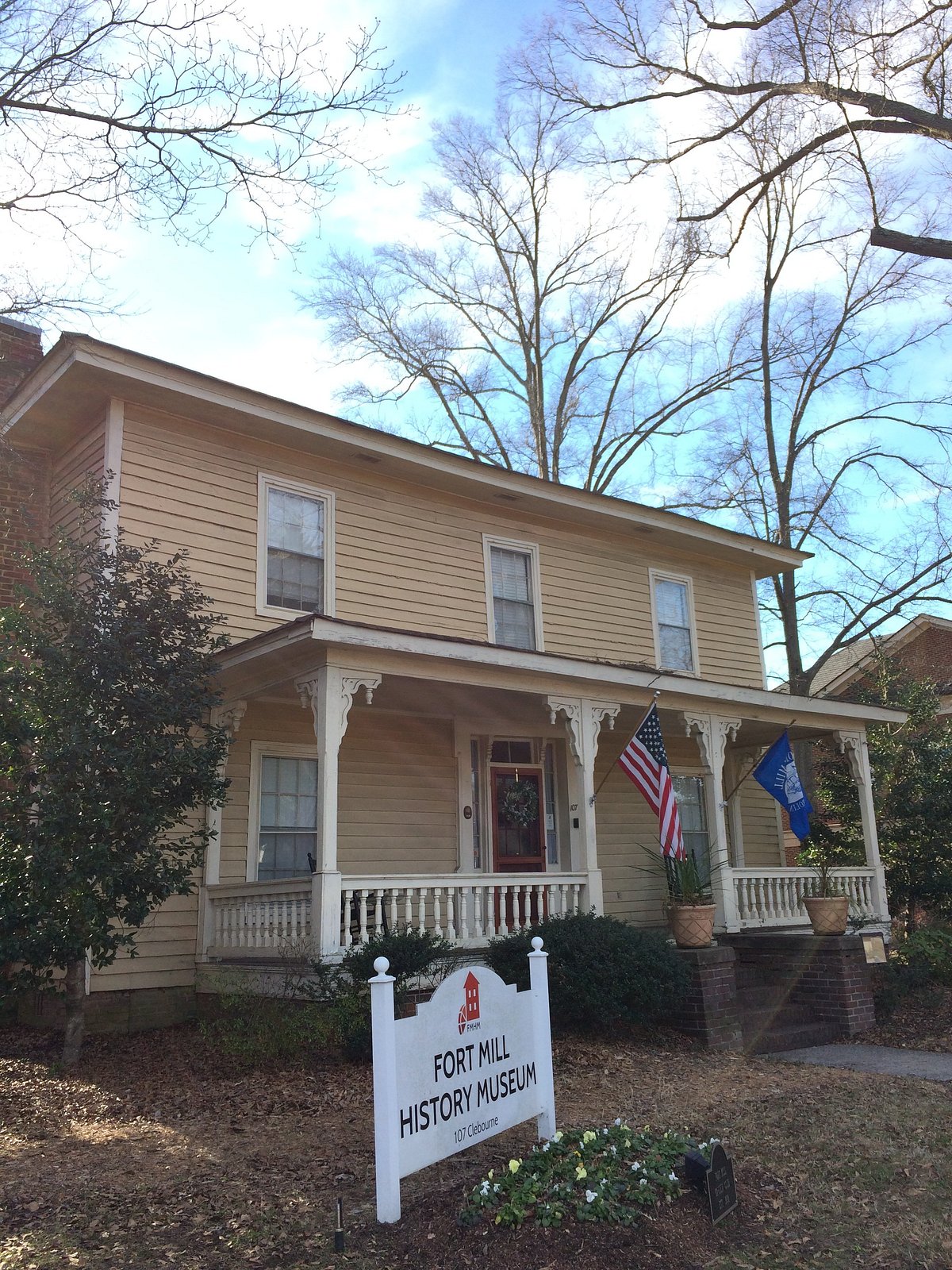 Fort Mill is in South Carolina and is just a half-hour drive from Charlotte. It's a place to go if you want to escape the bustling city. Fort Mill is a quaint little town where time seems to slow down for you to enjoy your surroundings. The town has several shops and restaurants that you can visit, and they also host seasonal events. You can also go for peach picking, horseback riding, or exploring the various nature trails.
How to Get Around Charlotte During Your Vacation
The first thing you need to familiarize yourself with when visiting Charlotte is the areas within the city. There's no downtown Charlotte, it's called Uptown and it's the very heart of the city. NoDa is what the locals call North Davidson, Plaza Midwood is the vintage part of Charlotte, while Dilworth is filled with Southern hospitality. The Concord area is best known for the Motor Speedway while the South End is where you'll find retail stores and transport stations.
Rental Car
Getting around Charlotte in a rental car is the most popular option among tourists. It gives them the freedom to move around on their own schedule and will make day trips easier. Traffic in Charlotte can be a bit annoying, but if you plan properly, you can avoid the worst of it. You can also find rental car companies at the airport and around the city.
Taxi
It is possible to get a taxi in the city and their rates are based on mileage. Thus, it only really makes sense to use them for short trips. Most people prefer to use cheaper options as they are just as reliable.
Light Rail
Charlotte has a Light Rail that stops at 26 stations, with some of them being conveniently situated close to attractions in the city. The LYNX Blue Line runs seven days a week and you can catch a train every 10 minutes. You can purchase day passes for the light rail or pay per trip.
Bus
Buses in Charlotte are run by the Charlotte Area Transit System. The buses run seven days a week and are similar in price to the light rail.
The Best Ways to Get to Charlotte for Your Vacation
The best way to get to Charlotte with kids will depend on where you are traveling from. Road trips and trains are a possibility. However, they take time and will decrease your vacation time in Charlotte. You also have to judge if your kids will be okay on the journey depending on the distance you will have to travel.
There are two airports in Charlotte – Charlotte Douglas International Airport and Concord Regional Airport. Flying to Charlotte Douglas International Airport is the most popular as it is closer to the city. It is just seven miles away, and it is much easier to take a bus to the city center.
Concord Regional Airport is about 15 miles away from the city center, but using public transport to get to the heart of Charlotte with kids can be difficult. Thus, it might be best to use a taxi or rent a car.
Top Tips for Staying Safe in Charlotte When Visiting With Kids
Traveling with kids always requires parents to be alert and prepared. Here are our top tips for staying safe in Charlotte.
No matter which time of year you travel to Charlotte, ensure that you are prepared for the weather and dress the kids accordingly.
Certain neighborhoods in Charlotte are more dangerous than others. Try to stick to safer areas and avoid deserted streets.
The Charlotte-Mecklenburg Police Department tracks crime using interactive crime mapping technology. You can download the app to also have an idea of which areas to avoid.
You can also sign up for Charmeck alerts that will provide you with up-to-date emergency weather notifications on your phone.
Charlotte County sometimes has curfew rules for kids 15 years of age and younger. It is best to check if the curfew is being enforced or has been lifted for your time there.
If you have a rental car, it is best to keep valuables out of sight and to keep cars locked at all times. Most theft in Charlotte occurs when cars are left unlocked in parking spaces or garages.
If you're in the city in the evenings, try not to stay out too late. If you do, ensure that you are part of a group and stay in well-lit and busy areas.
Outdoor activities in Charlotte include biking, hiking, paddle boarding, and other water sports. You need to ensure that safety protocols are in place for the kids. It's always wise to travel with a small first aid kit while participating in these activities.
Tell your kids what to do if they are ever separated from you. In this way, you can easily find them and they will not panic because they will know what to do.
Lastly, ensure that the rides that your kids go on in amusement parks are age appropriate.
In Summary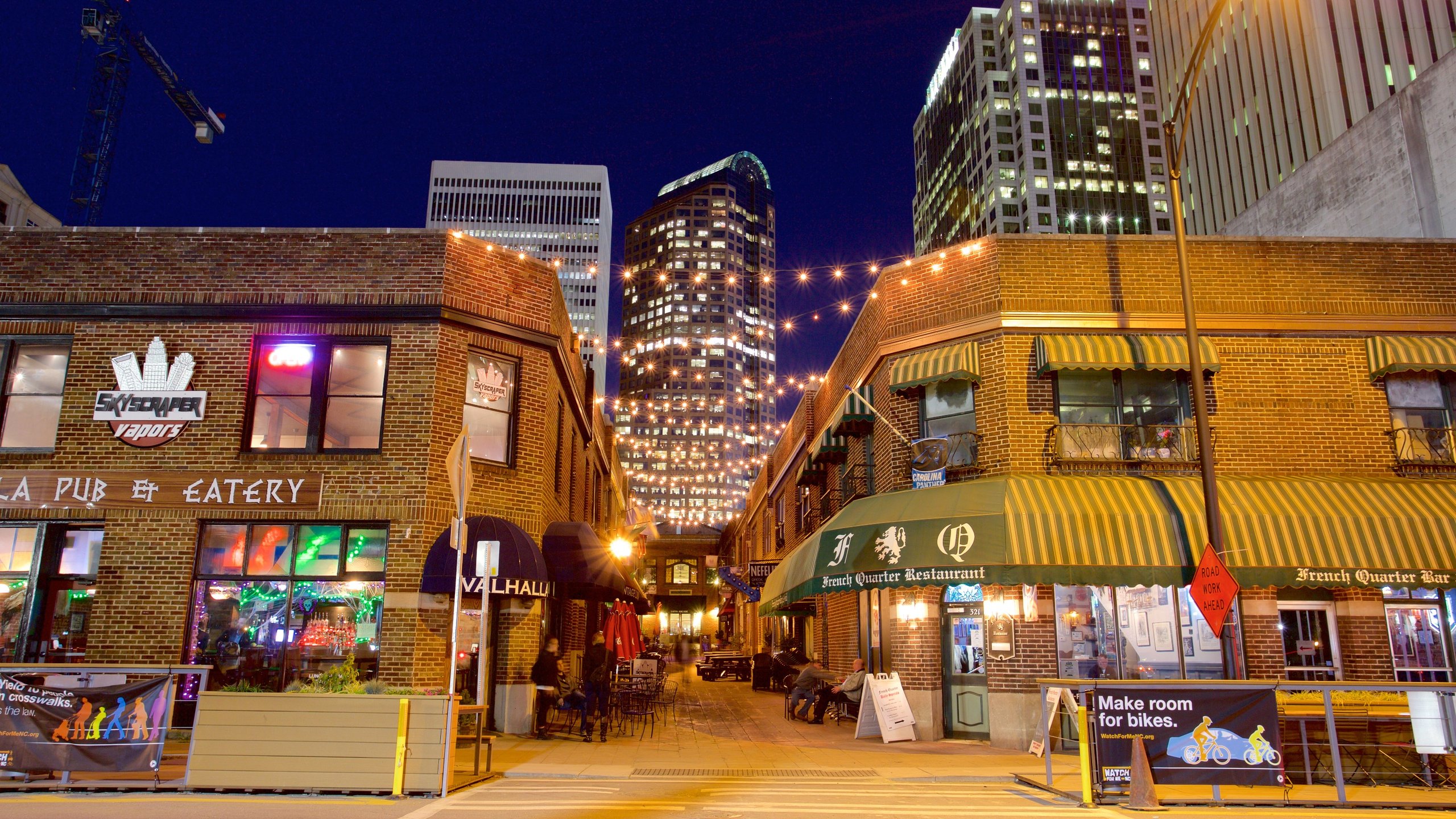 If you're contemplating heading to Charlotte, North Carolina on your next family trip, you will not be disappointed. Amusement parks, great outdoor activities, and interesting museums await. Sports fans can catch the Carolina Panthers while car lovers can explore the Nascar Hall of Fame. No matter where your interests lie, Charlotte has options for your family throughout the year. The surrounding areas outside the city also provide a great escape if you're looking to split your time between places. You get to plan your perfect vacation to make the best of your time in Charlotte!
More about our TFVG Author