Situated on the Gulf of Mexico, Panama City Beach is known for its tranquil waters and white sand beaches. It is a popular spot for spring break and hosts many great spots for fishing and hiking. You'll want to make the most of your time in this beautiful city, so make sure to fly into the closest airport to Panama City Beach when booking your flights.
Nearest Airport to Panama City Beach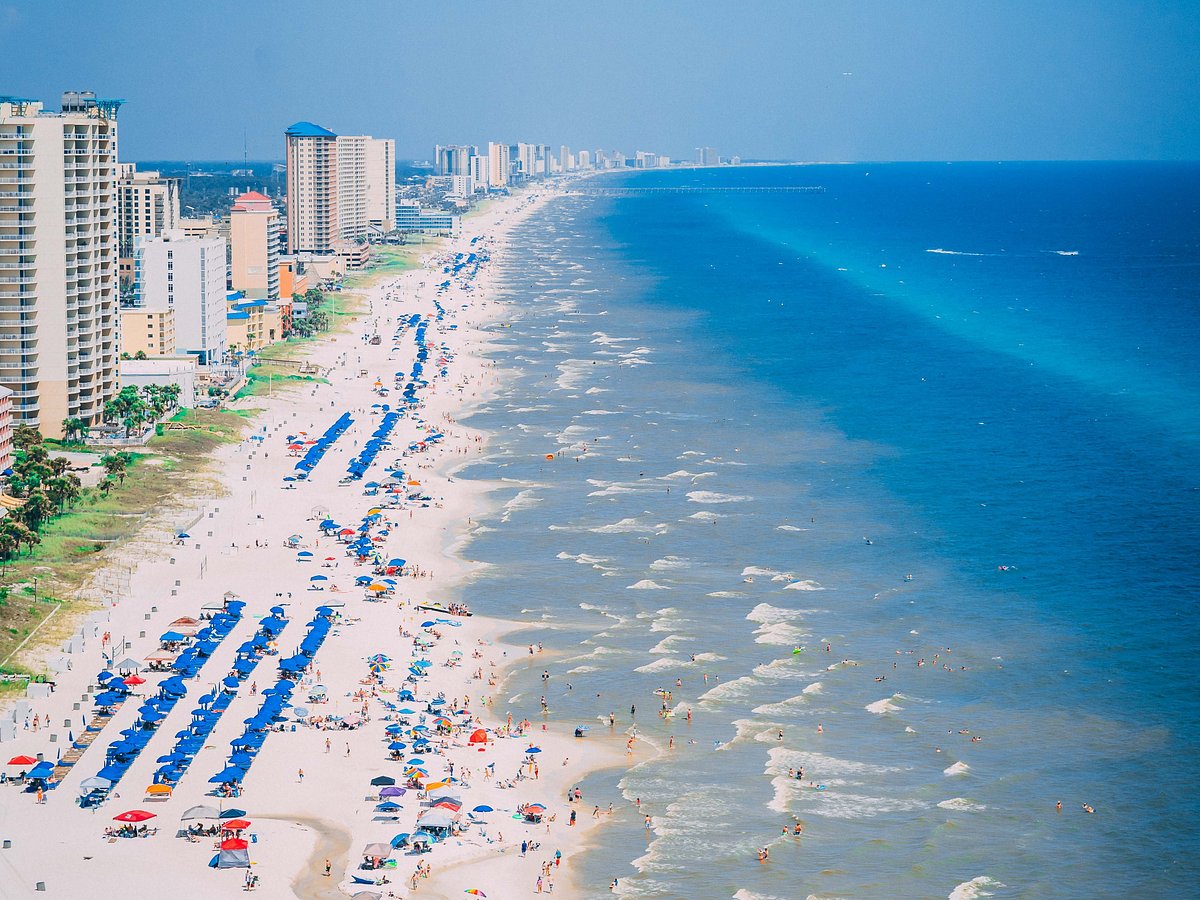 Panama City Beach's closest major airport is Northwest Florida Beaches International Airport. The IATA airport code is ECP. This airport is 11.4 miles from Panama City Beach, FL. ECP is a smaller international airport and services Delta Airlines and Southwest Airlines.
You're able to connect to many other major cities from Northwest Florida Beaches International Airport, such as Orlando and Houston. There are also connection services available to international travelers.
The airport is also host to a Military welcome center. Mil­i­tary per­son­nel and employees of the Depart­ment of Defense can relax here before their flights. It is open between 8 am and 8 pm.
Other Airports Near Panama City Beach
Alternative Public Airports near Panama City Beach
If you're looking for an alternative to the Northwest Florida Beaches International Airport, you'll have to choose either a regional airport or an international airport that is further from the city. Within an 85-mile radius of Panama City Beach, FL, you'll find the following international airports:
Pensacola International Airport
Destin–Fort Walton Beach Airport
Dothan Regional Airport
Regional Airports
There are a few different regional airports that you can use when flying to Panama City Beach. Costin Aiport is 31 miles from the city center, located on Port St. Joe. This airport has no website, so you'll need to give them a call to make your booking.
Alternatively, there is Calhoun County Airport, which is 35 miles outside Panama City Beach. If you're willing to travel a bit further by road, you'll find Tallahassee Regional Airport approximately 70 miles northeast of Panama City Beach. This is one of the largest regional airports in Florida.
Private Use Airports
If you're lucky enough to be able to charter a private jet for your vacation, then Panama City Beach is a good destination to choose. They have a number of private-use airports within a 30-mile radius of the city, which are great for those using private aircraft.
Sandy Creek Airpark is located within the city limits and is very convenient. If they don't have availability, you can try one of the following private airports instead:
Crystal Village Airport
Redhead Airport
Steep Head Farm
Ron Wood Airport
Maran Airport
Ground Transportation To Panama City Beach From The Airport
There are a variety of different ground transportation options available at Panama City Beach's closest airport. There are seven different rental car agencies based at Northwest Florida Beaches International Airport, including Avis, Hertz, and Thrifty. Follow the signs to find the rental car counters.
There is also access to a variety of airport shuttle services, taxi cabs, and limousine services. Contact the airport to find out which companies are currently servicing Northwest Florida Beaches Airport.
If you've booked in at a hotel, ask the reception desk if they have an airport shuttle service. Many of the local hotels offer shuttles from Northwest Florida Beaches International Airport to their location in Panama City Beach.
Top Places to Visit When Staying in Panama City Beach
For an exciting day with the family, you must visit Shipwreck Island Waterpark and Cobra Adventure Park. There is fun for everyone at both of these theme parks. Another option is spending the day at any of the many beautiful beaches that Panama City Beach has to offer.
If you'd prefer to spend time in nature or you want to find a more secluded beach, visiting one of the many state parks is a great idea. There are some beautiful beaches at Camp Helen State Park and at St. Andrew's State Park. For beautiful hikes, try the Florida National Scenic Trail or Point Washington State Forest.
For great fishing opportunities, you can either sit on one of the many top-class piers or you can hire a boat for a deep-sea fishing adventure. If sailing is what you're after, take a trip to Shell Island. Not only will you get to enjoy the beautiful waters of the gulf, but you'll get to spend time on this beautiful island. You may even spot a few bottlenose dolphins!
For those who prefer spending time on land and in the city, don't miss downtown Panama City Beach. If a mall crawl is what you're after, you can't miss Pier Park Mall. With more than 170 different stores, you'll be entertained for hours and will find anything your heart desires.
FAQs
What airlines fly in and out of Panama City Florida?
At Northwest Florida Beaches Airport, you'll find the following airlines:
American Airlines
Delta Air Lines
Southwest Airlines
United Airlines
What is the best month to visit Panama City Beach, FL?
It's best to visit Panama City Beach, FL, during the summer months, between May and October. This is the time when the water and weather are warmest.
However, if you're unable to make it during this time, you'll be glad to hear that there are (on average) 320 days of sunshine each year in the area. You're bound to have a sunny day at the beach no matter when in the year you visit.
What facilities and services are provided at Northwest Florida Beaches Airport?
There are a number of helpful facilities and services provided by the Northwest Florida Beaches Airport.
Firstly, they have a Military Welcome Center, where both active duty and retired military personnel can relax before their flights. Department of Defense employees can also make use of the Military Welcome Center.
Secondly, they offer a designated area where you can give your service animals or pets a bit of a break before or after a flight. This is known as their Ser­vice Animal/​Pet Relief Area.
More about our TFVG Author