Panama is a nation in Central America that connects Costa Rica and South America.
Known for its famous Panama Canal, this beautiful country's natural attractions include birding, whitewater rafting, and snorkeling tours.
But many Americans often wonder whether you need a passport to go to the country on vacation?
In short, yes, you do need a passport to go to Panama, but there's more you need to know before booking your trip, including visa requirements and the like.
Read on to find out more.
Reasons to Visit
Other popular reasons for visiting Panama are seeing ships passing through the Panama Canal, surfing and diving, visiting the beaches of Bocas Del Toro, or watching the sun go down on the sunset coast.
Many people also visit the country of Panama to go hiking and nature watching in Boquete.
Visiting the narrow streets of Casco Viejo in Panama City is also a fun activity. You can escape to the San Blas Islands, surf at Santa Catalina, or plan a day trip to Parque Nacional Coiba.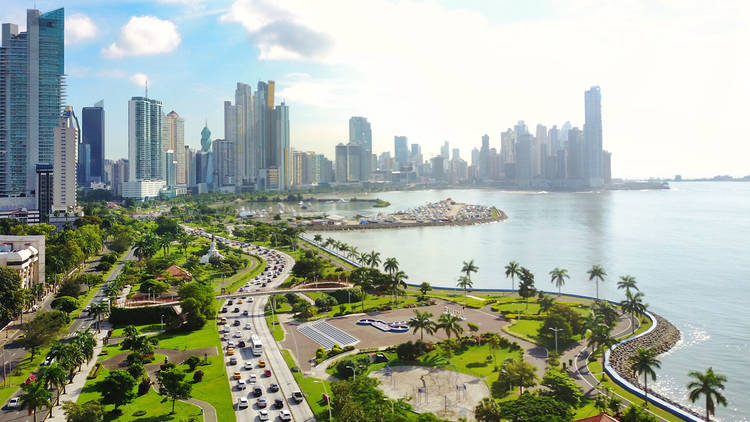 Passport Requirements
It's nice to hear about the popular Panamanian attractions, but you're here because you want to know if you need a passport to go to the country in the first place. 
Requirements depend on where you are traveling from.
Officials from Panama's National Immigration Service control entry and enforce immigration laws and regulations.
When traveling from the US as a United States citizen by air to or from Panama, you must provide a passport with at least three months of validity upon entry. 
Sea travelers must have a valid U.S. passport (or other original proof of U.S. citizenship, such as a certified U.S. birth certificate with a government-issued photo ID).
Also, you'll need to provide a few other tidbits of proof when entering Panama.
In addition to a return ticket, you might also be asked to show that you have enough money to return home.
These measures help customs ensure you have the means to get home, so keep this info close by.  
Visa Requirements
Another question you might ask is, "Do you need a visa to go to Panama?"
For citizens in most Western countries, the answer is no. Folks from these nations can visit Panama for up to 180 days in a row without needing to obtain a visa. Visitors or travelers going through the Panama Canal don't even need to show a passport if they stay on the boat the whole time.
However, citizens of some countries need to obtain a stamped tourist visa before visiting Panama for a term of stay of 30 days: Cameroon, Maldives, and the Central African Republic, for example.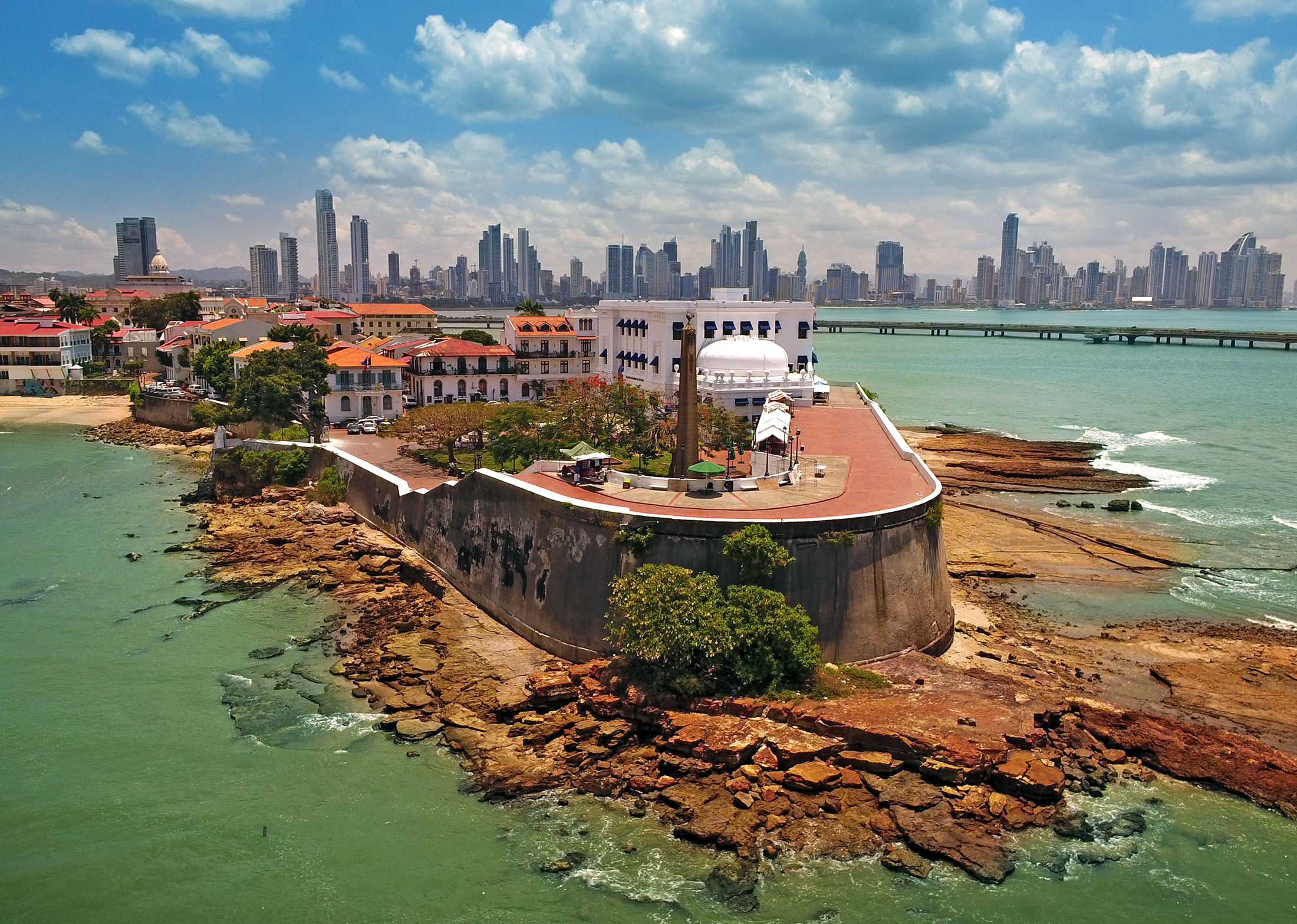 Medical Considerations
Before you travel to Panama, there are some medical requirements on COVID-19 that you'll need to check off. You don't need a negative COVID-19 test to enter the country, as long as you provide physical or digital proof of two doses of the vaccine.
Non-vaccinated or partially vaccinated persons need a negative COVID-19 PCR or antigen test taken no more than 72 hours before their arrival in the country.
If you can't get the test taken within the 72-hour time frame, you can obtain a rapid test at the airport at the cost of 50 U.S. dollars. Any person under 17 years old is not required to present proof of vaccination or a COVID-19 test if they're traveling with an adult upon entry into Panama.
There are also some vaccinations to think about getting depending on your travel plans. For example, if you plan on going into the tropical jungles or lowlands, vaccinations for Hepatitis A, tetanus, typhoid, and yellow fever are recommended. Malaria pills are also good to keep on hand, especially for visitors heading to the Darien province.
Outside of those concerns, there's not much else in the way of restrictions for legal goods you can bring in. So long as they pass the rare customs check, personal items, electronics, and other similar equipment are acceptable to bring into the country.
However, there is a limit on cigarettes and liquor. Unless you want to pay import taxes, you can bring in only 200 cigarettes and three bottles of liquor per person.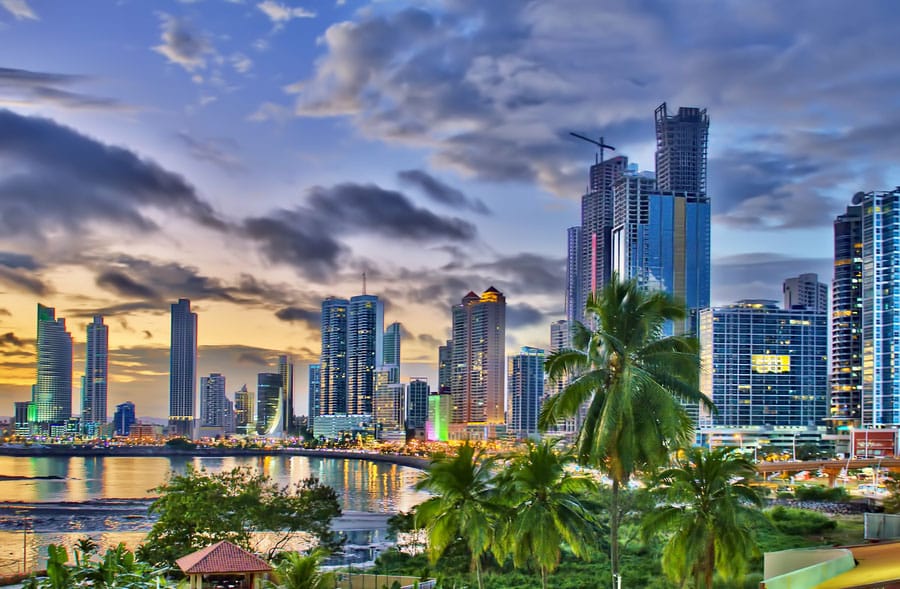 Costs of Accommodations and Food
Overall, a place to sleep and food to eat won't run you too much in Panama. A six to eight-bed hostel dorm costs between $11 and $13 per night, while a 10-bed dorm room is $10 a night.
If you want something more private, a single room goes between $22 and $45 per night. Most hostels don't charge for Wi-Fi or breakfast, so you might not have to pay for those during your trip.
For the campers out there, you'll find spots all over the country to camp out, usually for $5 to $10 per night.
Hotel rooms will cost more than both of the above options, however. Depending on how fancy the hotel is, the price for a night goes between $30 and $80.
Traveling during the off-season helps, as that can lower the cost for a night by $5 to $10.
If you'd rather something a little homier, AirBnb operates throughout Panama. Bunking with others will cost around $15 per night, while you can rent a private residence for as low as $75 a night.
Finally, let's talk about food. Panama has strong tropical influences on its local cuisine, meaning that eating at a local place will put plates of foods like rice, plantains, and seafood in front of you.
There are plenty of other options available, too, such as chicken and beef. Overall, a meal from one of these shops will cost between $2 and $5 per person.
If you rent or stay at a place with a kitchen, you could also choose to bring in some groceries and cook for yourself. Typically, a week's worth of groceries costs $35 to $50, but that mostly depends on where you are in the country and what you want to buy.
How To Get Around Panama
The cheapest way to get around Panama is by bus. The public bus system regularly runs throughout the day and country. 
You can expect to pay less than $1 per hour on the bus. Most are comfortable charter buses. Rental cars are another travel option for travel within the country.
Driving in Panama can mean encountering busy streets and rough roads. You can also get around Panama by domestic flights. Panama is very small, so flights are short.
The main domestic airport is in Panama City. Most domestic flights begin and end here. Other means of transportation include boats, taxis, and trains. 
Places to Visit
Panama is a beautiful place to visit. Some of the cities in Panama include Panama City, Bocas Del Toros Province, Panama Viejo, Colon, Santiago, and David.
Panama City is famous for its beautiful coastline, waters, and abundant wildlife. Panama City Beach is an excellent place for a relaxing vacation.
Many know Bocas Del Toro for its culture, beaches, rainforests, and surfing. Colon doesn't have beaches but serves for exploring the Atlantic half of the Panama Canal. The city of David is dominantly middle class, with a very low poverty index. The Pan-American Highway is the main route to David.
Conclusion
So, do you need a passport to go to Panama? That depends on where you are traveling from, what country you have citizenship in, and what form of travel you will be doing (plane, sea, etc.). When traveling to any country, it's a great idea to educate yourself before going there. 

Conduct your own research into safety and travel tips to get a better idea of how to have a seamless trip.
More about our TFVG Author
A seasoned traveller, Dad, and avid sports tourist, James foundered The Family Vacation Guide to share his expert vacation experiences- especially when it comes to being a travelling family man.
Featured in Travel articles such as Travel + Leisure, TripSavvy and SFGate, you know you're reading some of the best vacation tips online.