Although there are a few beaches in Knoxville, Tennessee, none of them have ocean views, unfortunately. You can't beat the sun, sea, and sand, so if you're looking for an oceanfront destination, you're in luck! The closest beach to Knoxville, TN, can be easily reached by car.
We've put together 18 beaches near Knoxville, all of which offer family fun to keep your little gang entertained. From historic islands to luxury beach resorts, the perfect vacation is just around the corner! Read along to find out more.
Closest Beaches To Knoxville
Folly Beach – SC
Located on Folly Island, Folly Beach is around a six-hour drive from Knoxville. This beach is super popular with surfers thanks to its amazing waves, so don't forget your surfboard! But don't worry if you do, as there are several places to rent boards on the beach.
If surfing isn't your thing, Folly Beach in South Carolina offers plenty of other water sports, including boating, swimming, and fishing. Afterward, you can browse the many shops and sample some delicious southern cuisine.
For kids, head to the Pirate's Cove Playground, where they can enjoy loads of free entertainment. There's also a park for dogs, so your furry family member doesn't need to miss out on the fun!
Kiawah Island – SC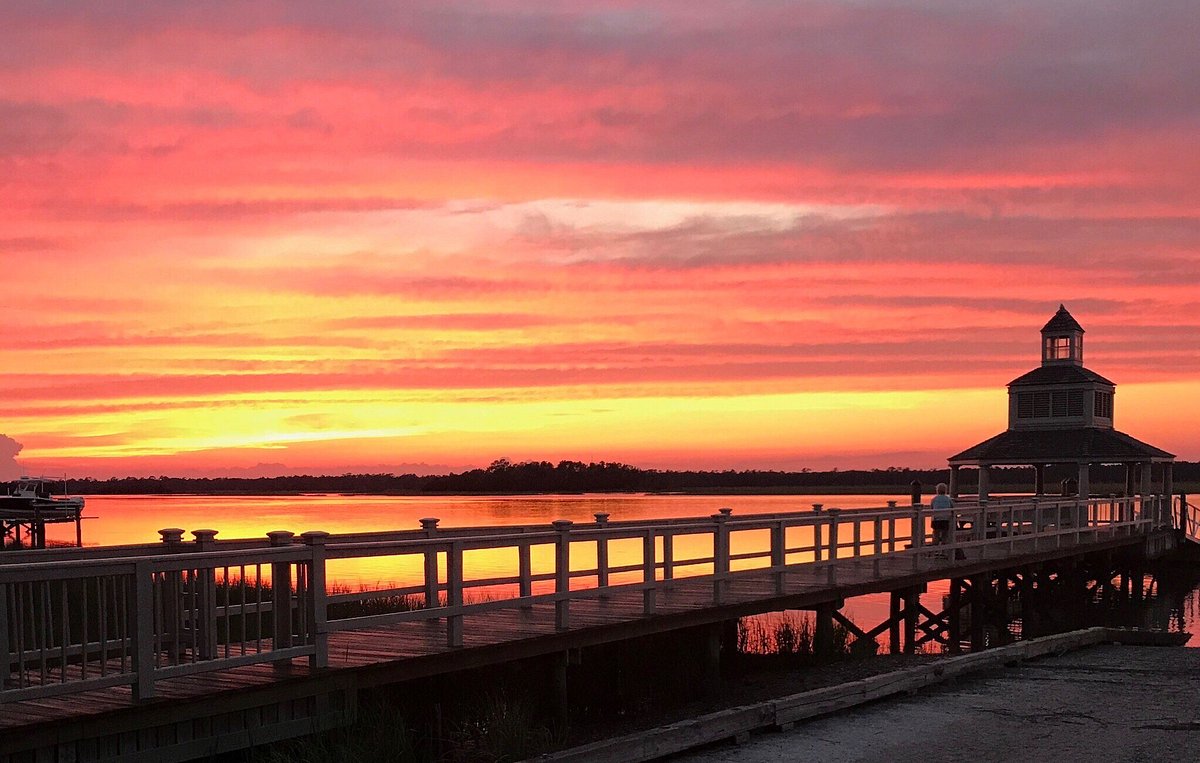 Kiawah Island mainly consists of wetlands and is a great beach spot for outdoor lovers. The island provides a perfect place for spotting native wildlife and has various viewing locations. Check out the Canvasback Duck Pond and the Marsh Island Park.
Kiawah Island also has two observation towers, so you can get a 360-degree view of the island and the sea. You'll also find many paths for biking and walking. Head to Night Heron Park so the kids can enjoy the playground, nature center, and the kid's swimming pool!
Carolina Beach – NC
Named as one of the top 10 US boardwalks by USAToday, Carolina Beach is approximately seven hours away from Knoxville. This is probably one of the most child-friendly beaches near Knoxville, thanks to its shallow waters and calm waves.
Additionally, there are lifeguards stationed on the beach, so you'll feel completely safe during your trip. Carolina Beach is a great spot for surfers when the waves are up, and there's even a surfing school. Kids can enroll there and learn how to safely ride the waves.
Wilmington – NC
Wilmington in North Carolina is around seven hours from Knoxville if you're traveling by car. There you'll find three island beaches that are just waiting to be explored. Take advantage of the clear water and the white sand when you visit any of the oceanfront shores.
Wilmington is also great if you're bringing along your four-legged family member, as leashed dogs are welcome on the beaches. There are even dog-friendly restaurants nearby too.
Isle of Palms – SC
The Isle of Palms is a barrier island around six hours away from Knoxville. One of the most picturesque beaches in South Carolina, Isle of Palms has tons of oceanfront activities for the whole family. From surfing to quiet sailing trips, this is a beach not to be missed.
You could go paddleboarding or kayaking, explore the pier, go fishing, or shoot some beautiful photos of the oceanfront.
Hilton Head – SC
Facing the Atlantic Ocean, Hilton Head is around six and a half hours from Knoxville. It's considered to be one of the top vacation destinations in the state, and it's easy to see why.
The sprawling ocean-side beaches are a must-visit, and whether you choose to go in the water or not, you're sure to have an unforgettable time. The Hilton Head beaches are worth the trip, if only for the photo opportunities and fresh ocean air.
Be sure to visit the Harbour Town Lighthouse, too, as it's an iconic Hilton Head spot. It has a museum too where you can learn about its history.
Kure Beach – NC
Situated on Pleasure Island, Kure Beach is around a seven-hour drive from Knoxville. If you're looking for a quiet and less crowded beach, Kure Beach is perfect. Located at the tip of Pleasure Island, the tranquil atmosphere and relaxing sea air make it ideal for families with older children.
But, for those who want a bit of adventure, Kure Beach has something for everyone – from exciting parks to captivating aquariums. You can also take a stroll on the long pier or surf and swim in the ocean.
Wrightsville Beach – NC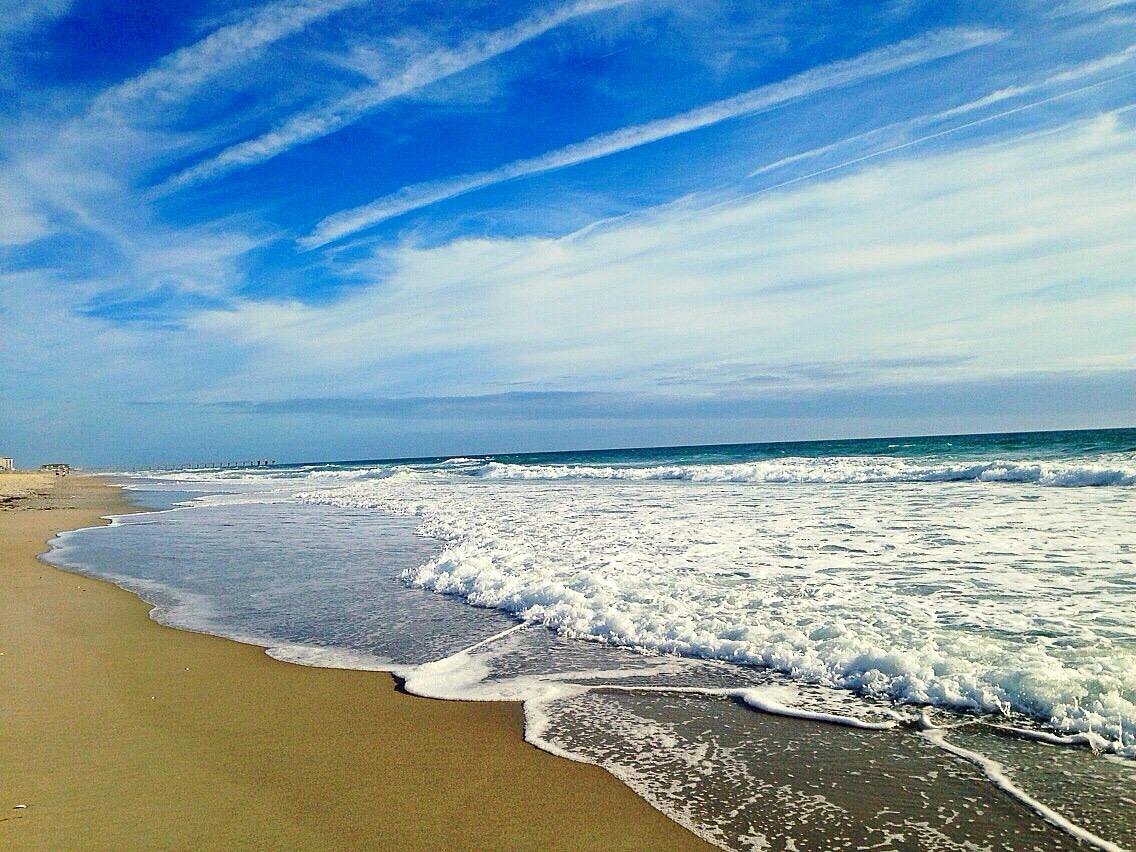 Located in New Hanover County, Wrightsville Beach is a seven-hour drive from Knoxville. A favorite oceanfront beach with the locals, Wrightsville Beach, has so much to do! For water lovers, there's deep-sea fishing, sailing, and surfing.
But, for those wanting to stay dry, there's plenty to do. Beautiful views are to be seen from the sandy beach, as well as birdwatching, jogging on the Loop Trail, and strolling along the Johnnie Mercers Pier.
Tybee Island – GA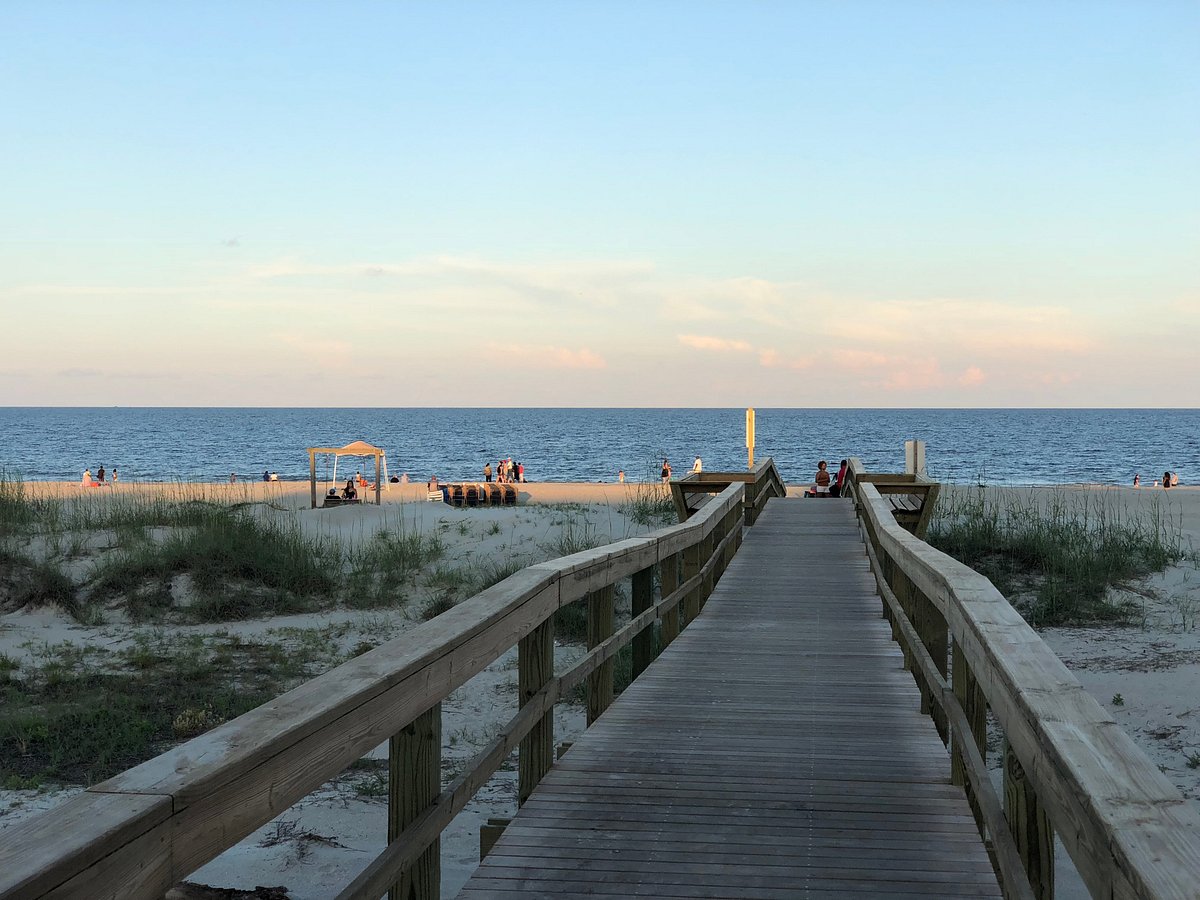 Tybee Island is an island near Georgia, just under seven hours away from Knoxville. Boasting lots of palm trees and a highway next to the water, you'll be given a real ocean welcome at Tybee Island.
Explore this uninhabited island and take in the beautiful natural surroundings. You can even travel to this secluded place by boat, kayak, or jet ski! Once you get there, try your hand at fossil hunting to discover prehistoric bones and sharks' teeth.
Myrtle Beach – SC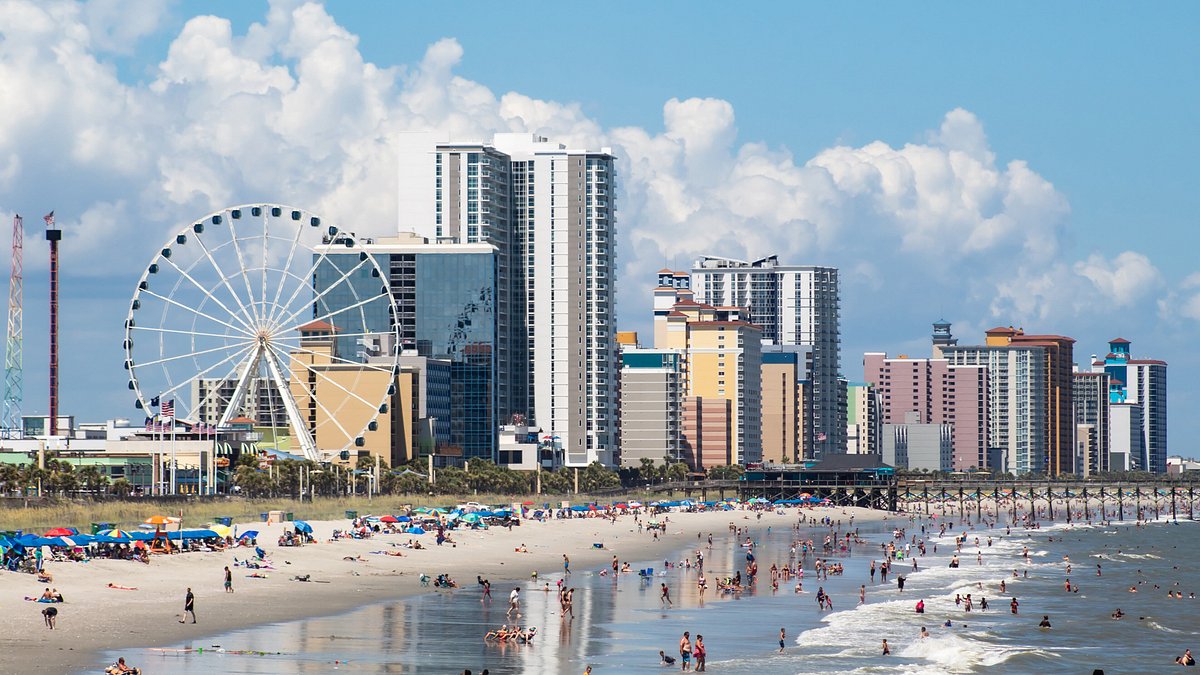 You can find Myrtle Beach in South Carolina, on the Atlantic coast. It's just under seven hours away from Knoxville and is the perfect destination for a weekend family vacation.
Take a dip in the cool water of Myrtle Beach and enjoy the endless sandy shores with the family. There are lifeguards stationed all along the shore, so it's a good idea to go swimming near one, especially if you have children.
After a hard day's swimming, take a stroll along the boardwalk for a fun evening. There you'll find many restaurants and shops, and you can even take a ride on the SkyWheel. Take your camera with you as it offers great views of the city and the ocean!
Edisto Island – SC
Part of the Sea Islands located in South Carolina, Edisto Island, is approximately six hours away from Knoxville by car. Among the best beaches near Knoxville, Edisto Island is popular with guests who want a relaxing break.
It's the kind of place you go to leave your stresses behind and get back to nature. Take a stroll along the quiet oceanfront, do a spot of birdwatching, or explore the tidal creeks.
Keep an eye out for the marine life, too, as you may be lucky enough to see playful otters, frolicking dolphins, and maybe an alligator!
Jekyll Island – GA
Jekyll Island can be found in Glynn County, Georgia, and is around seven and a half hours away from Knoxville if you're traveling by car. The island has seven beaches to choose from, and all of them boast views of the Atlantic Ocean.
If you'd like to relax in developed areas, head to Oceanview Beach Park, Corsair Beach, or Great Dunes Beach Park. For those who want to explore natural and untouched shores, Driftwood Beach is perfect.
There you can climb up huge pieces of driftwood and walk along the open shoreline of South Dunes Beach Park and Glory Beach. To get close to nature, head to the tip of Jekyll Island and check out St. Andrews Beach Park.
Amelia Island – FL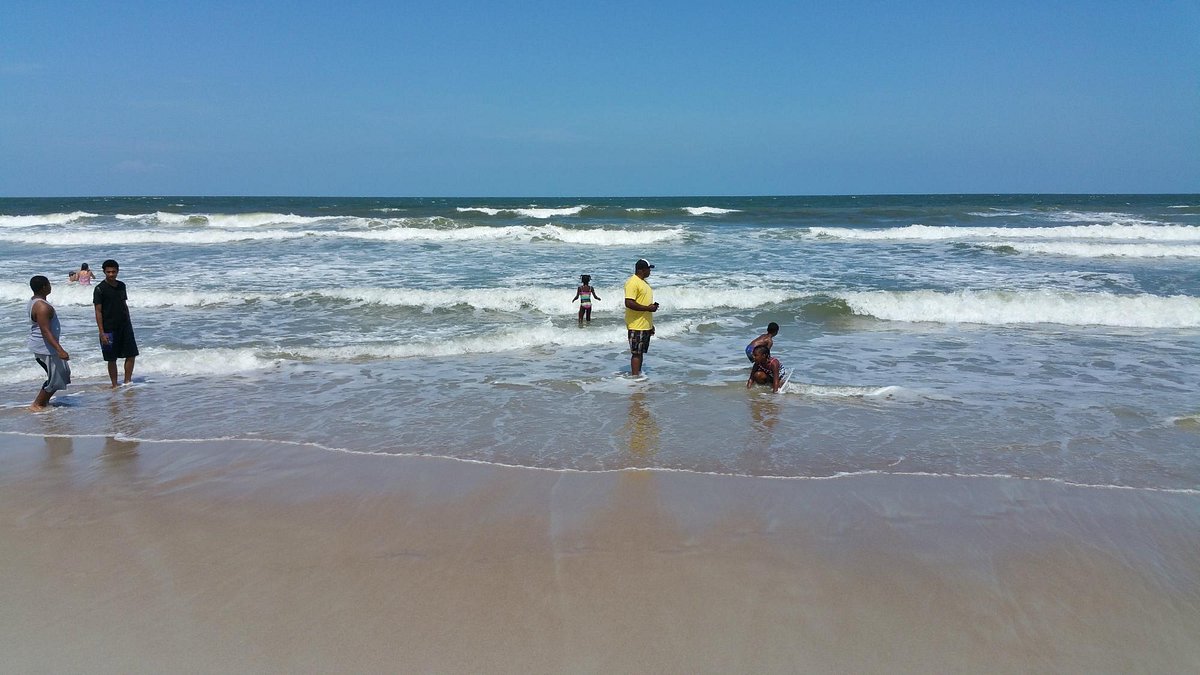 Known for having historical construction, history lovers are sure to appreciate the trolley tour on Amelia Island. During the tour, you can visit the various historic districts in the town. After the tour, be sure to visit the history museum, the beautiful lighthouse, or Fort Clinch.
For those wanting more traditional beach fun, there's shelling, kayaking, mini-golf, and paddleboarding. There are plenty of dining options on offer too. Pay a visit to the Salty Pelican Bar, where there's something to suit everyone's taste.
Choose from seafood platters, burgers, sandwiches, tacos, and more! Even better, the restaurant has a perfect view of the waterfront for an awesome dining experience.
St. Augustine – FL
The oldest city in the USA, St. The Augustine, offers lots of historical fun such as the original fountain of youth and ancient forts. There are many family activities, too, including a pirate ship cruise, a medieval museum, dolphin tours, mini-golf, plus lots more.
At the end of a long day of fun, head to Harry's Seafood Bar, where you'll find a traditional southern menu. Choose from gumbo, shrimp, burgers, fried green tomatoes, and more.
St. Simons Island – GA
Located just off the Georgian coast, St. Simons Island takes around seven hours to get to Knoxville. There are various spots on the island where you can enjoy the sandy shoreline and sparkling ocean water, including East Beach.
Although sunbathing is popular here, there's also extreme kiteboarding for those wanting excitement. If you do visit East Beach, don't forget to take your bike. Not many beaches are bike friendly, but the sand there is tightly packed, so you won't get your tires stuck!
Panama City Beach – FL
Panama City is a destination that offers great value for families looking for lots of fun! With many child-friendly attractions, the whole family is sure to have a great time. Visit the water parks and beachfront amusement parks, and try your hand at go-karting!
There are also plenty of shopping and dining options too, including Pineapple Willy's. There you can find a menu bursting with varied dishes, including chicken, pulled pork, and seafood. Parents can also treat themselves to a frozen daiquiri while enjoying the ocean view.
Oak Island – NC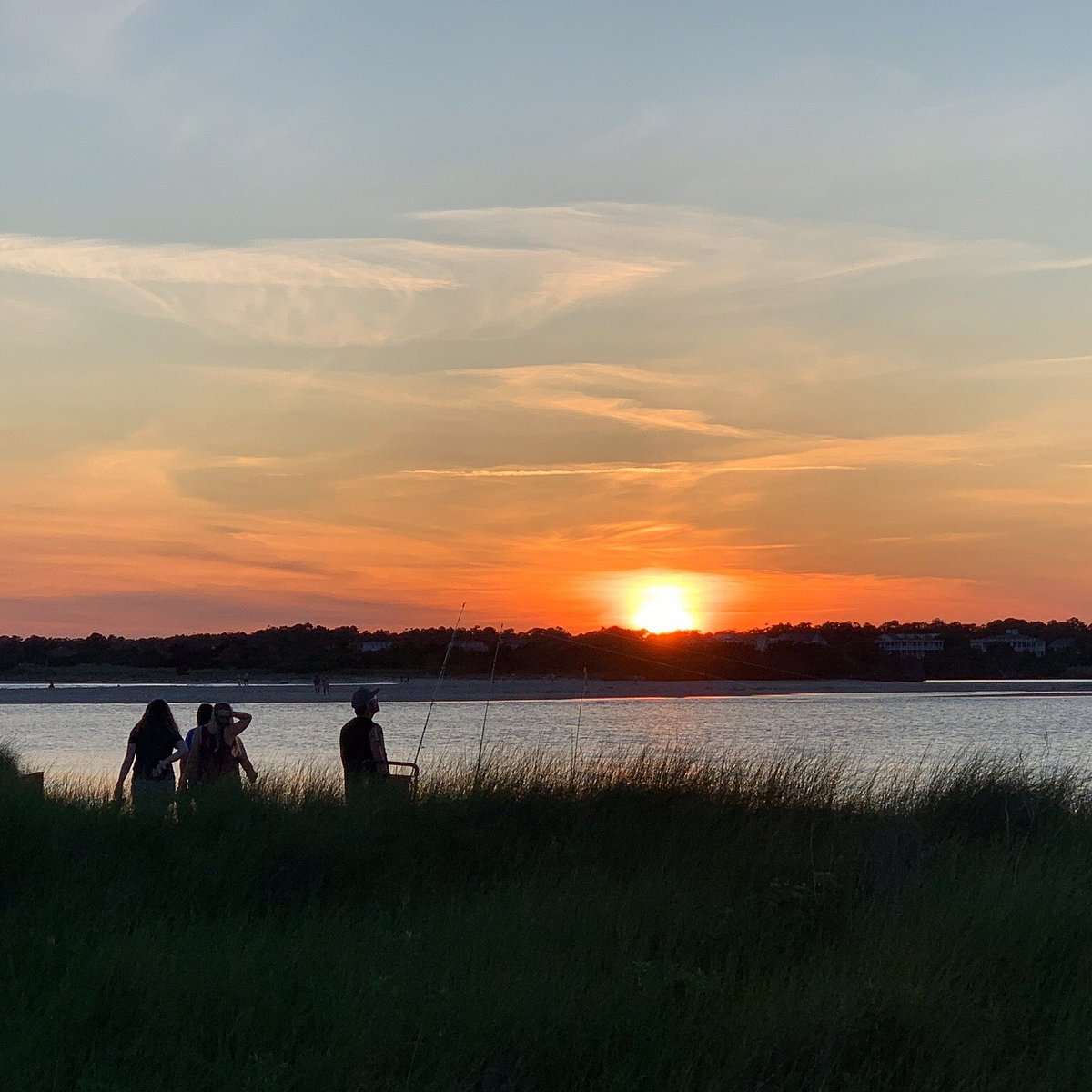 Not only does Oak Island have impressively scenic beaches, but it's also full of rich history everywhere. When visiting the island, don't forget to check out Fort Caswell, which was used frequently during the 19th and 20th centuries.
If you love nature, you'll enjoy the Oak Island Nature Center. Tackle the hiking trails and see the animal exhibits. There's also the chance to discover fossils and go kayaking, so it's perfect for the whole family.
Oak Island also has a great dining scene, including Swain's Seafood Shack which offers a delicious variety of pasta, seafood, and steak.
Jacksonville Beach – FL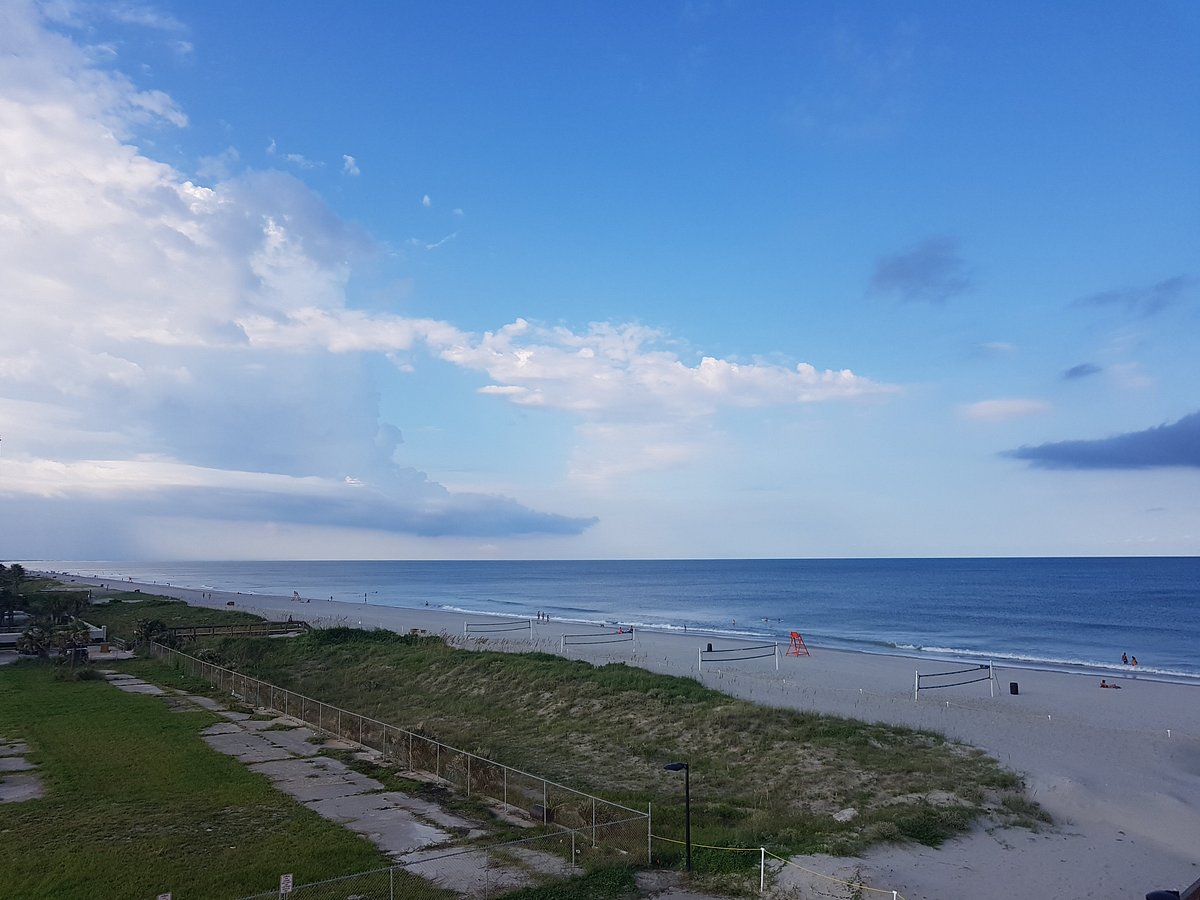 Jacksonville Beach is one of the beaches furthest from Knoxville. But its mixture of scenic beaches and large-city facilities make it perfect for vacationing families. It's a haven for museum fans, too, as it's home to over 10 of them!
These include an interactive kids' museum and a practical science center, making it ideal for even rainy days. You'll also find trampoline parks, mini golf, theatre shows, and even a ninja warrior course.
Don't worry about searching for dining options either, as Jacksonville Beach has something for everyone. TacoLu boasts a super cool outdoor eating zone complete with groovy street art. TacoLu's specialty is street tacos, including traditional meat and fish tacos, plus lots more. Parents can also enjoy their great range of tequila.
FAQs
What are the closest beaches to Knoxville?
The closest beaches to Knoxville include Folly Beach, Isle of Palms, Tybee Island, and Carolina Beach. These beaches take around 6-7 hours to get to by car, with the Isle of Palms being the nearest.
Which are the best beaches near Knoxville?
All of the beaches on our list offer top-class family attractions and entertainment. Many of them offer a range of different activities, so there's something to suit every member of the family. Whichever beach you choose, you're sure to have an amazing vacation.
Which beaches near Knoxville have accommodation options?
Many of the bigger beach resorts offer accommodation options, making them perfect for a long weekend getaway. These include Isle of Palms, Jacksonville Beach, Myrtle Beach, and Panama City.