The landlocked state of Tennessee has picturesque landscapes and a southern charm. The Volunteer State is a destination worth visiting on your next family trip.
In Tennessee, southern hospitality can be expected, along with mouth-watering southern cooking. Musical families will get a kick out of Memphis and Nashville, while outdoorsy families can get their fill of nature in places like Great Smoky Mountains National Park. 
If adventure and thrill are more of your family's style, then Dollywood is a good place to start. Ride rollercoasters, slide down water slides, and check out some of Dolly Parton's costumes. Or head to Bristol, where you can fulfill your need for speed like a NASCAR racer.
Learn more about all the vacation-worthy destinations Tennessee has to offer as we reveal the best places to vacation in Tennessee with kids. 
Nashville 
Nashville is the capital of country music and one of the best places to vacation in Tennessee with kids. There are so many fun things to do right in the city so, we recommend staying in the city center to be close to the action. During the day, bars will allow you to visit honkey tonks with children to give them a little taste of Nashville nightlife.
With mild winters and hot summers, Nashville is a year-round destination to enjoy with the entire family. You can visit the murals in the Gulch neighborhood and take fun family photos against colorful backgrounds. On your first day, take a Nashville Music City Trolley Hop tour to get a feel for the city.
Music lovers of the family will enjoy the RCA Studio B location. Here Elvis Presley, Dolly Parton, and other famous names were once recorded. The Grand Ole Opry is the longest-running radio broadcast in US history. The family can watch a show or take a backstage tour.
Enjoy an afternoon feeding the ducks in Nashville's Centennial Park and visit the full-scale Parthenon replica, complete with a statue of Athena. Other family-friendly things to do in Nashville include:
Nashville is well known for its Southern hospitality and cuisine. Enjoy Southern BBQ and Nashville Hot Chicken while visiting. Some of the best places to eat with kids in Nashville include Acme Feed and Seed, Five Points Pizza, and Edley's Bar-B-Que.
Why not check out our guide to the best Nashville resorts and hotels for families for more inspiration?
Chattanooga 
Chattanooga is a region in southeastern Tennessee that is great for families that love nature and outdoor activities. Nestled between the Appalachian Mountains and the Tennessee River, this area of Tennessee is beautiful and filled with fun activities for the family.
Discover underground waterfalls at Ruby Falls or hike Lookout Mountain, where you can see seven different states on a clear sunny day. Head to High Point Climbing Fitness for indoor bouldering and rock climbing.
The Tennessee Valley Railroad Museum is a popular spot among families for memorable train rides through scenic landscapes. Enjoy a fancy dinner aboard the train while you ride historic routes through tunnels and over rivers.
Another family favorite is the Chattanooga Zoo at Warner Park. The sprawling grounds enable parents and kids to see animals like giraffes, cougars, chimpanzees, and more. Stay for daily lectures and talks about different animals in the park. Some other things to do in Chattanooga with families include:
Chattanooga has amazing southern cooking. The family cannot leave without trying a traditional barbecue. Some of the best places to eat with kids in Chattanooga are Hickory Pit Bar-B-Que, Public House, and the 1885 Grill.
Dollywood 
Dollywood is hands-down one of the best places to vacation in Tennessee with kids. This theme park close to Pigeon Ridge has rollercoasters and rides that will be a thrill for the entire family. Head to Dollywood's Splash Country for fun in the sun. The Dollywood water park features thrilling water slides for adults, kids, and little ones. 
For families that are bringing along their furry best friend on vacation, Dollywood has activities for your dog too. Doggywood is located at the park entrance and allows you to rent a space for your dog to play while you play at the theme park.
We recommend splurging on the TimeSaver Pass, a fast pass that lets you get on rides quicker. The theme park has various delectable food options that parents and kids will enjoy. If taking your own car, parking for the day is $12 per car.
If you are looking to splurge on your family vacation in Tennesse, Dollywood's DreamMore Resort is a perfect option. Hotel guests receive TimeSaver Passes, door-to-door transportation to the park, and other perks with their stay.
Dollywood has lots of food options within the theme park. Vegetarians, gluten-free individuals, and those with sugar-free diets can enjoy delicious meals here. Some of the best places to eat in Dollywood include BeaverTails, the Campsite Grill, and the Watering Hole.
Pigeon Forge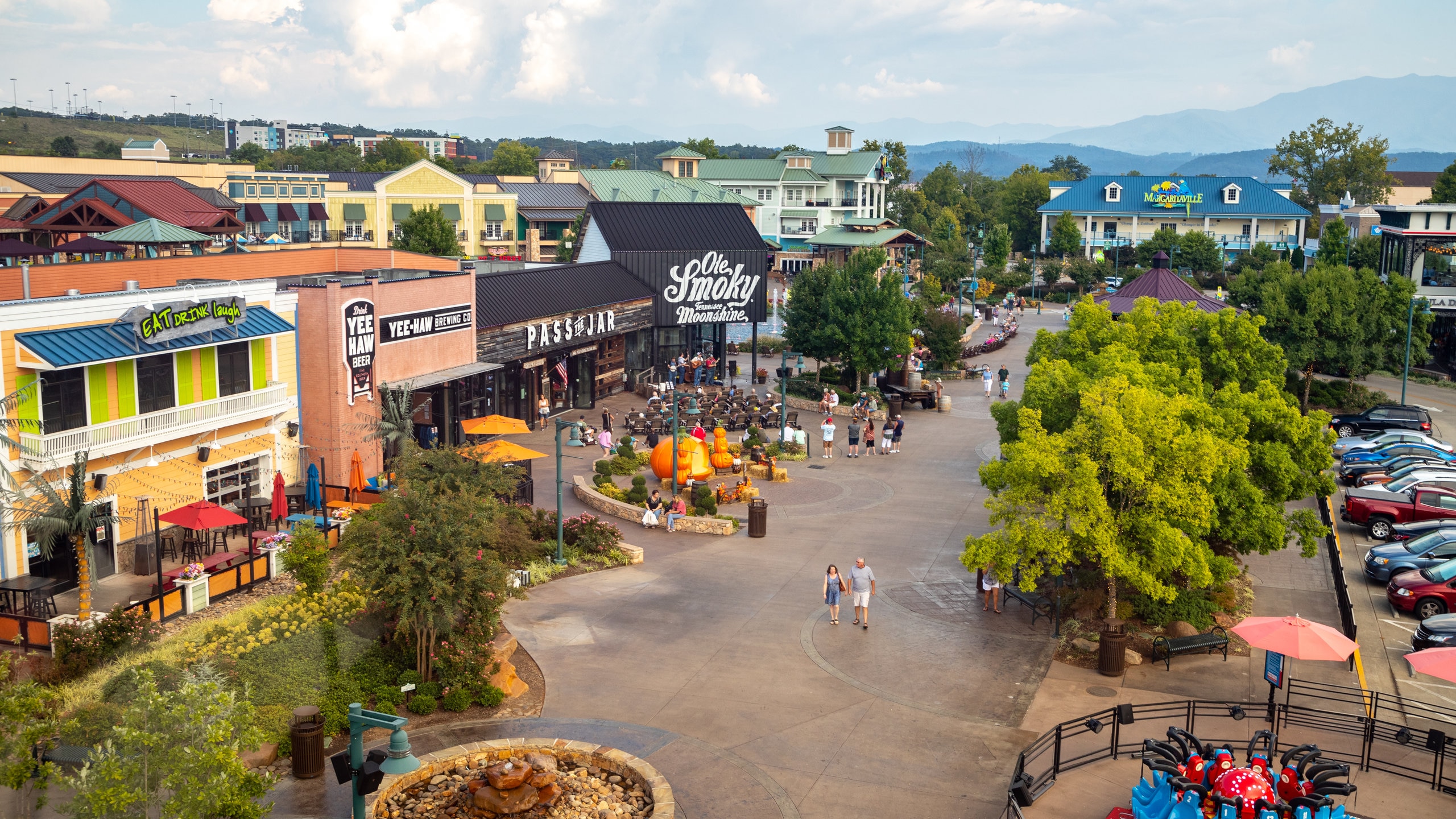 The mountain town of Pigeon Forge is one of the best places to vacation in Tennessee with kids. Dollywood is in Pigeon Forge as well as many other unique and fun family-friendly activities.
Families will have a blast at the Outdoor Gravity Park. This location is the only zorbing park in the United States. If you haven't heard of this before, zorbing is where you go into an 11-foot inflatable ball and roll down a 1,000-foot hill. The employees spray water on the grass for slipping and sliding good fun.
The Island at Pigeon Forge is another amusement park to keep the fun times going on your family trip in Tennessee. Entrance to the park is free, but rides and activities each have a cost allowing the family to choose which ones they prefer.
The Island has escape rooms, arcades, rides, and more along the scenic boardwalk. Spend the night near the actions at one of the two close-by hotels, the Margaritaville Island Hotel or the Margaritaville Island Inn.
Beyond The Lens is one of the unique things to do in Pigeon Forge. This funhouse has interactive games, rooms for selfies and fun family photos, and virtual reality games. You can even search for Bigfoot or solve puzzles in an Escape Room. Some of the other fun activities in Pigeon Forge include:
The entire family is sure to build up an appetite after all of the fun things to do in Pigeon Forge. Stop and enjoy some of the local eateries. Try out some of the best places to eat in Pigeon Forge, like Blue Moose Burgers & Wings, Dolly Parton's Stampede, and Paula Deen's Family Kitchen.
Great Smoky Mountains National Park 
The Great Smoky Mountains National Park is perfect for the outdoorsy family. This National Park is one of the most visited parks in Tennessee. Over 9-million visitors explore this biologically diverse National Park per year.
There are over 100,000 species of flora and fauna found here alongside a lot of salamanders. Teach the kids about early American settlement on Cherokee lands by visiting preserved churches, schoolhouses, and barns within the park. The Great Smoky Mountain National Park is a cheap Tennessee destination as the entrance to the park is completely free.
The park hosts rangers programs throughout the seasons (except winter), and you can enjoy ziplining, go-carting, train rides, and more. Some other things to do with families in the Great Smoky Mountains National Park include:
Head to nearby towns like Gatlinburg or Pigeon Forge for some amazing Tennessee food. Check out some of the delicious food options near Great Smoky Mountains National Park, such as Bubba Gump Shrimp Co., Bennett's Pit Bar-B-Que, and Tennessee Jed's.
Memphis 
Memphis is one of the best places to vacation in Tennessee with kids for its wide variety of music-inspired fun. Home of Blues music and rockstar legend Elvis Presley, Memphis has a lot worth exploring. 
Memphis is well known for Graceland, the former home of Elvis Presley. Family tours of his mansion make for a fun-filled afternoon. You can see costumes, artifacts, and even the private jet from the rockstar's life.
Families with boat lovers will enjoy a paddlewheel steamship along the Mississippi River. Scenic views and fun moments are guaranteed.
Make your vacation education and fun at the Memphis Museum of Science & History: MoSH. The entire family will have an amazing time checking out the astronomy activities, prehistoric fossils, and cultural history exhibits. There is even a section about native animals and plants to the region. Some of the other fun things to do in Memphis are:
There is an unlimited option of great places to eat in Memphis. Expect great service and world-class fried chicken. Some of our favorites include Gus's World Famous Fried Chicken, Soul Fish Cafe, and Miss Girlee Soul Food Restaurant.
Gatlinburg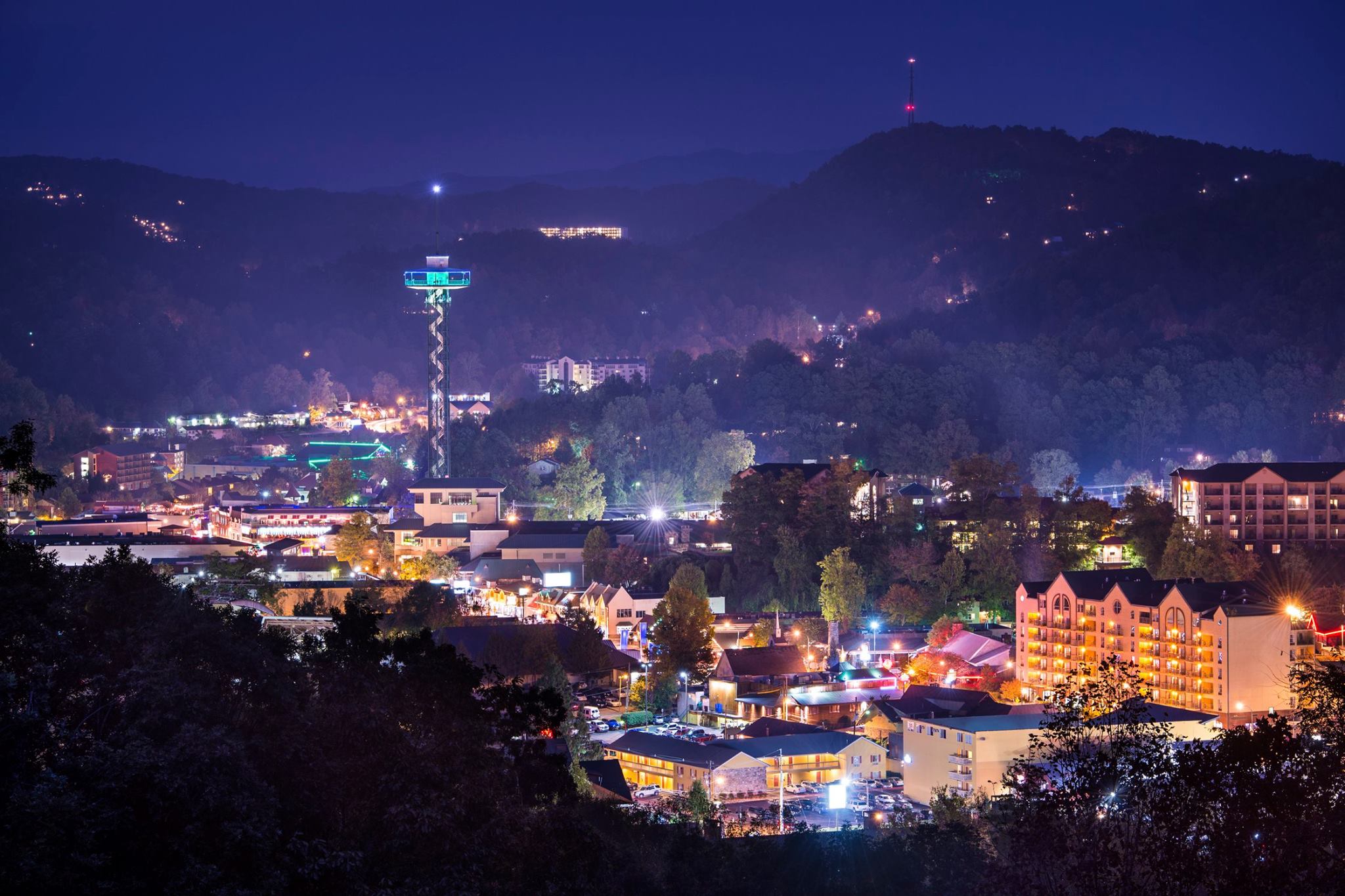 Gatlinburg is a town near Great Smoky National Park and is a must-visit on your family adventure in Tennessee. 
Don't miss the Ober Gatlinburg Amusement Park and Ski Area, where you can enjoy year-round family fun. Kids love to ride the aerial tramway, ski down the snowy slopes, play on water slides, bumper cars, and more.
Enjoy a walking tour of the city to get to know more of its history and try some delicious food like jerky along the way. Gatlinburg offers ziplining, miniature golf, biking, horseback riding, tubing on the river, and more.
Your family will not want to miss Ripley's Super Fun Zone in Gatlinburg. You are sure to have a blast at the shooting gallery, miniature golf zone, and laser tag arena. Some of the other fun things to do in Gatlinburg include:
When visiting Gatlinburg, try some of the local eateries. We recommend the Buckhorn Inn, Crockett's Breakfast Camp, and Trish's Mountain Diner for some authentic southern cuisine.
Knoxville 
The vibrant town of Knoxville is worthy of being on the list of best places to vacation in Tennessee with kids. There is so much for the little ones and adults to enjoy in this walkable town. 
Do some shopping at Market Square, where you can pick up treats and trinkets of all sizes. Or have some hands-on learning at The Muse Children's Museum. Here kids can play in exhibits about science and visit the planetarium.
The actors in the family will enjoy the Knoxville Children's Theater, where they have kid-friendly plays, and kids can take acting classes. Some of the other fun things for families to do in Knoxville include:
Knoxville has lots of family-friendly food choices everyone will delight in. Some of the best places to eat in Knoxville include Calhoun's on Bearden Hill, Connors Steak & Seafood, and dessert at The French Market Creperie.
Sevierville 
The town of Sevierville is a must-visit destination while exploring the Great Smoky Mountains National Park. This Tennessee area is the hometown of Dolly Parton, and a statue of the singer plays her guitar in downtown Sevierville near the courthouse. 
The Tanger Outlets draw in families looking for discounts on brand-name products. This mall is a great place to visit with the kids before the new school season starts.
Sevierville is home to the Parrot Mountain and Gardens, where families can see, touch, and feed birds of all shapes and colors. If you like things that fly, check out the Tennessee Museum of Aviation for retro planes. Some other family-friendly things to do in Sevierville are:
Sevierville is known for having some of the best food in Tennessee. We recommend having breakfast at Flapjack's Pancake Cabin, lunch or dinner at The English Mountain Trout Farm & Grill, and dessert at The Apple Valley Creamery.
Murfreesboro
Murfreesboro is one of the best places to vacation in Tennessee with kids who love history and learning. The small town is known for its civil war history. Visit the nearby Stones River National Battlefield for an educational day learning about important American battles. 
Head to the Discovery Center for hands-on fun at this interactive and educational place. Kids can learn about the great outdoors, the five senses, the history of women's voting rights, and more.
If your kids have more room in their big brains, head to the Earth Experience Museum of Natural History. This interactive museum teaches all ages about fossils, dinosaurs, and prehistoric Tennessee. It has an active paleontology laboratory and a nonactive 38-foot T-Rex skeleton. Children under three years get in for free.
Take the perfect family photo at the sunflower fields on Baty Farms. Kids adore these bright flowers when they are in season. You can also pick strawberries or purchase fresh produce from the store. Other activities to try with the family in Murfreesboro include:
After a busy day of exploring the many sights in Tennessee, indulge in some good eats. Some of the best kid-friendly restaurants in Murfreesboro include The Alley on Main, Opah Greek Grill, and Jeff's Family Friendly Restaurant.
Bristol
Bristol, Tennessee, is a fun place to visit for families that love race cars. This town in Tennessee is home to the Bristol Motor Speedway, where many NASCAR races take place. Those in the family with a need for speed will love visiting the Richard Petty Driving Experience. Here you and the kids can learn how to drive a NASCAR. 
Other activities your family will enjoy include miniature golf, bowling, and a drive-in movie theater. Learn more about Tennesse's role in country music history at the Birthplace of Country Music Museum.
Explore Whitetop Creek Park and play sports, hike the trails, or have a family picnic. You can see the Bristol Motor Speedway from the park. Or head to the Paramount Center for the Arts to catch a kid-friendly show. More fun activities in Bristol include:
Enjoy a wide variety of flavors and choices in Bristol and the neighboring town of Bristol in Virginia just across the border. Some of the best places to eat in Bristol, Tennessee, are Cootie Brown's In Bristol and The Angry Italian Restaurant.
Conclusion
Tennessee is rich with picturesque mountain views, musical history, and family-friendly activities. Musical legends like Dolly Parton and Elvis Presley shaped this state into a tourist destination. Stroll down the streets of these top places to visit in Tennessee with kids, where you will encounter southern hospitality and memorable moments.
Indulge in delicious barbecue, play in theme parks like Dollywood, race around like a NASCAR driver, or learn about country music in Tennessee.
Check out some of our recommended best places to vacation in Tennessee with kids for your next great American getaway.
More about our TFVG Author
Caitlin is one of The Family Vacation Guide's long standing contributors. She enjoys taking vacation to busy, vibrant cities and has stretched her traveling legs out towards Europe in recent months, enjoying new experiences in Barcelona in Spain, and Nice in France.