Austin is perhaps the most popular city in Texas, with its vibrant atmosphere. It remains the ideal vacation spot all year round, hosting several sports events, parties, and concerts. Moreover, the city houses some of the most memorable neighborhoods in the U.S., like South Congress Avenue.
3 Reasons Why Austin, Texas, Is the Perfect Family Vacation Destination
Austin is the heart of Texas, with warm people and vibrant events all year round. It is one of the top spots in the United States for a family vacation, especially if you are on a budget.
In case you have other destinations on your list too, here are the top reasons why Austin is the perfect family vacation spot.
The Live Music Capital of the World
If you like art and music, you are visiting the correct place. Austin is the live music capital of the world. You will see some live music attractions at every turn and street corner. It's especially true during the holidays or festive season.
Small bands or instrumentalists will better your evening meals at an elegant diner. The city holds the record for hosting the most live performances in one night. Sometimes, the number rises to even 100 performances. The country recognized Austin as its live music capital in 1991 after discovering that it has the most music venues.
A Weather That Never Disappoints
Most states in the U.S. face an extremely cold climate, sometimes barely seeing the sun. If you want an escape from these strong winters, go down to Texas. Austin has weather that will let you flaunt all your favorite summer dresses. The city has a very short winter season, with the sun remaining overhead the rest of the time.
Unique Culinary Arena
The food in your vacation spot must suit your taste. You need not worry about disliking the culinary scene in Austin as the arena fits all tastes. Whether you are craving burgers at 3 a.m. or seafood at noon, you will find it all here.
When's the Best Time to Visit Austin, Texas, With the Kids?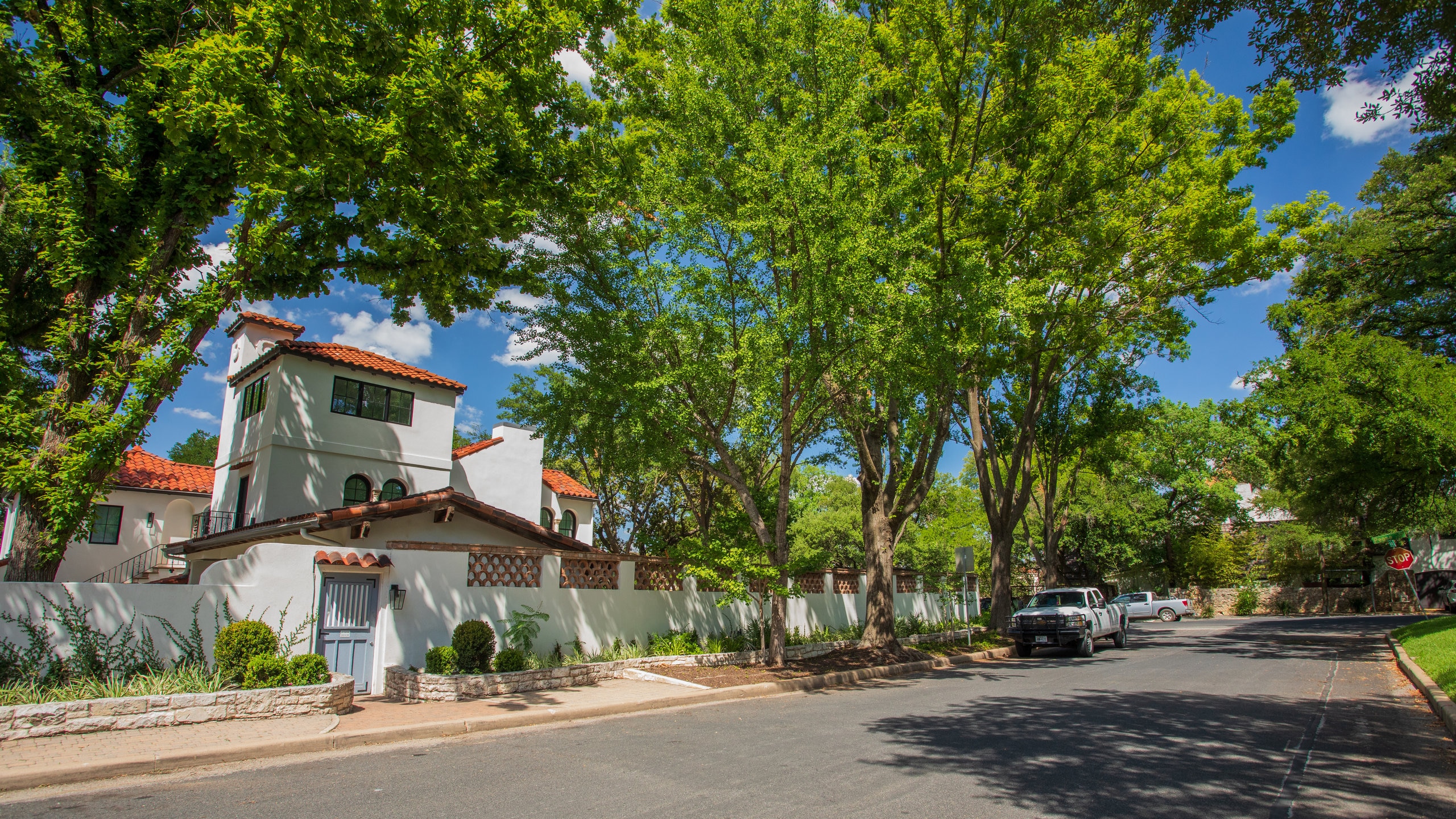 Austin remains thriving any time of the year, with the locals and events flourishing. However, the city is most famous for conducting numerous outdoor activities. Hence, it is advisable to go when the weather accommodates these activities.
Spring and Fall seasons are the best months to visit Austin. So, tourists mainly visit the city during February and November.
You can also visit the region in other seasons if it is more convenient. Planning the time of any trip depends on several factors. One of the most crucial factors is your budget. Peak season is the best time to visit the city if you do not mind splurging a little.
However, if you want to save up a few bucks, you can visit during winter when the rates of almost everything are significantly lower. While there might not be many festivities, you can spend some quiet, quality time with family.
What's the Weather in Austin, Texas, Across the Year?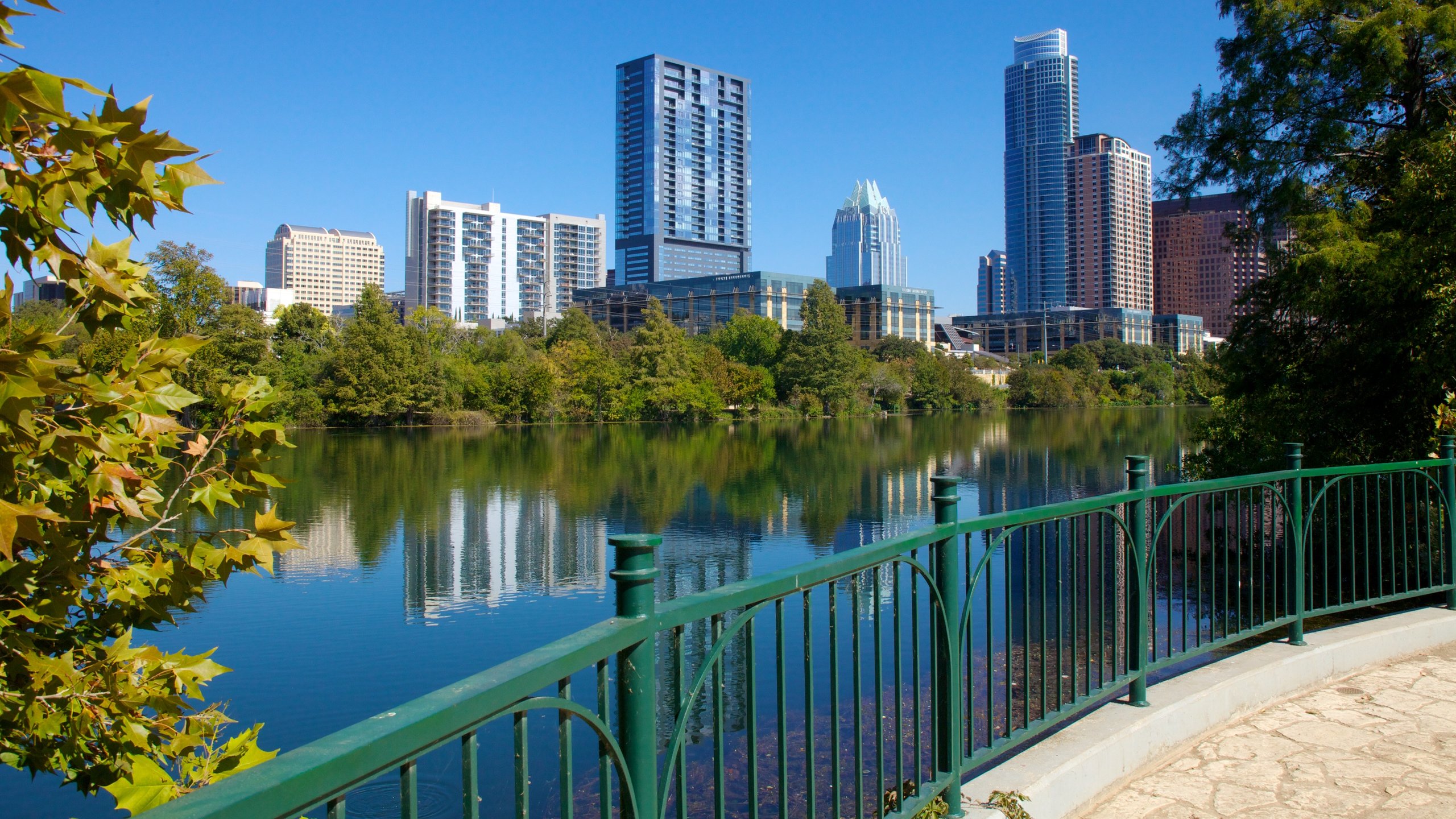 Texas is one of the hottest states in America. Hence, Austin is not the best place to visit if you want to escape the sun.
However, December and January are exceptions to this matter. The city has a cool climate during these two months, perhaps the shortest winter season in the state.
After the cold has passed, the place sees a pleasant and comfortable weather change in February and March. The temperature remains between 65 and 75 degrees during these months before the first hints of summer arrive in April.
While it remains comfortably warm till May, the heat rises significantly around mid-June. The temperatures remain high throughout June and July, between 75-95 degrees.
Summer lasts until September, with August being the hottest month of the year. People often refer to the weather in August as "sweltering" as it could likely go up to 102 degrees Fahrenheit. Cool breezes start hitting again after September, with October and November seeing the Fall season.
What's the Perfect Length of Time to Spend in Austin, Texas, With Kids?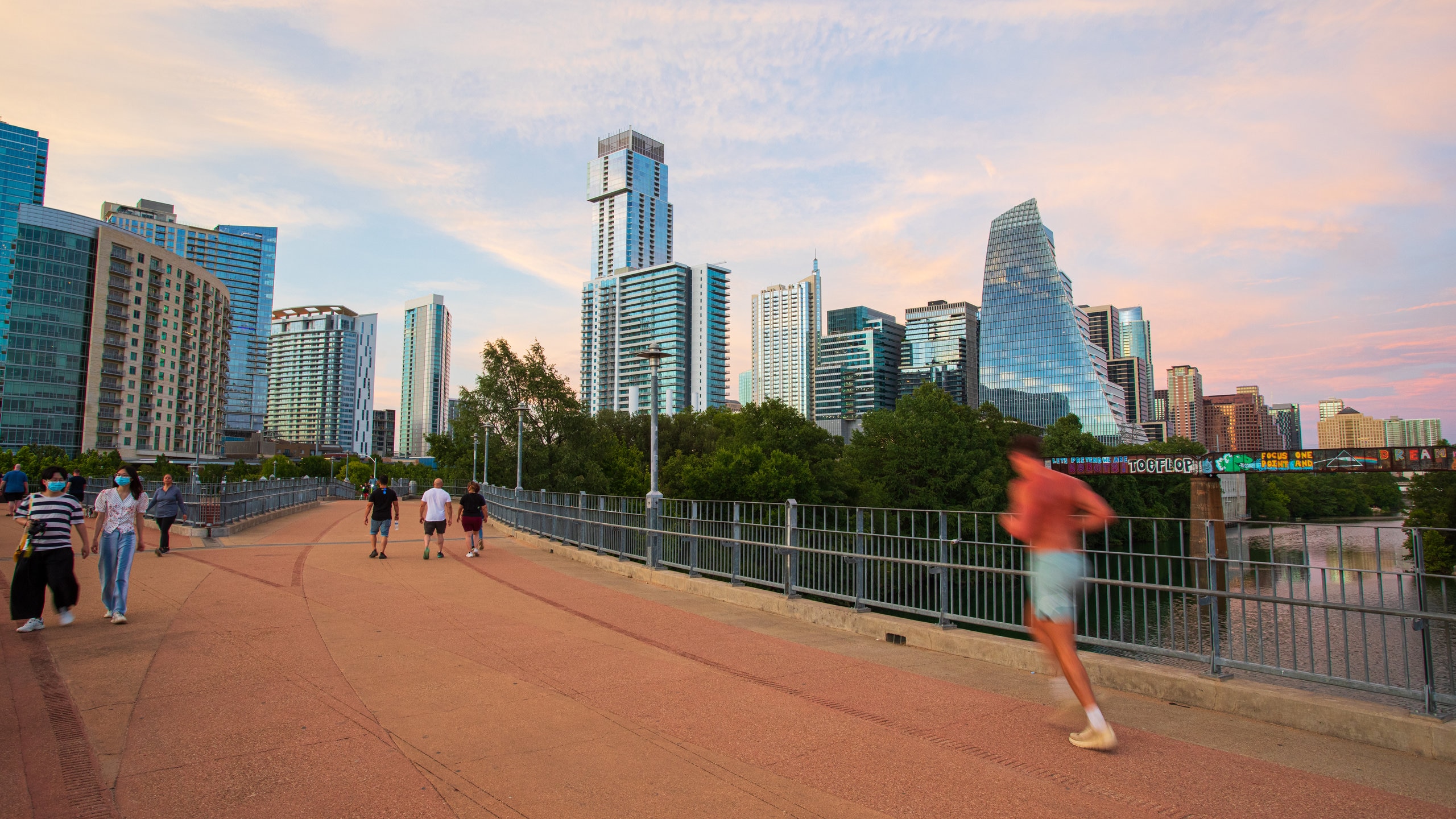 You will never grow bored in Austin. Whether you want a long weekend trip down to the Texas Hill Country or to spend a week there, it is perfect. If you are in a time crunch, you will be unable to explore some of the sites near the city.
It is better to visit Austin at leisure to fully experience the journey. However, most tourists say that four days is the perfect amount of time to spend in the city.
The Best Things to Do With Kids in Austin, Texas
Austin is very welcoming to people of all age groups, making sure no one feels left out. However, planning your trip itinerary alone can be vexing, especially if you do not have a tour guide.
You must consider everyone's interests and look for fun family activities you can do together. So, to save you time, we have listed the best things to do in Austin with kids. You must explore these to avoid missing out on any fun in Silicon Hills.
Stop by Mayfield Park and Natural Preserve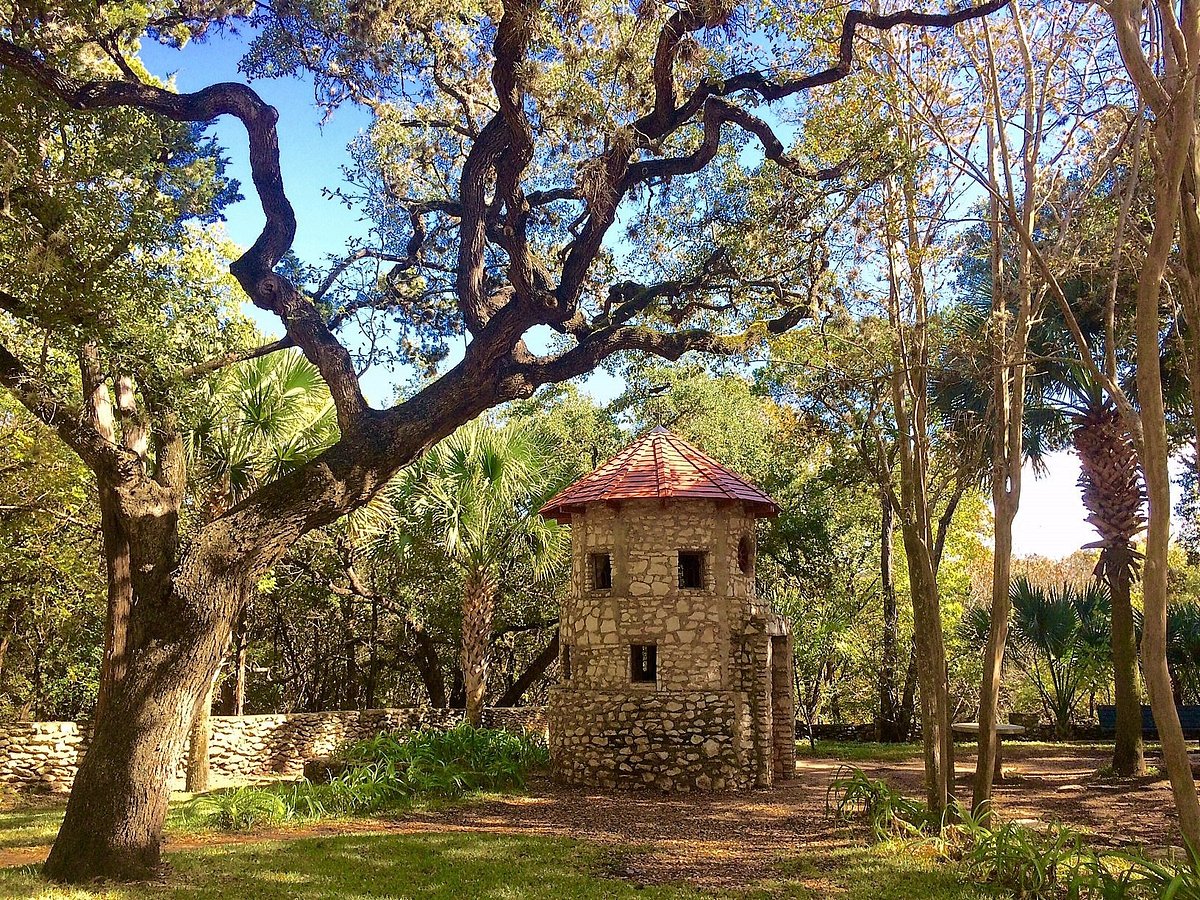 The Mayfield Park and Natural Preserve are one of the top spots to visit in Austin. This historic park houses beautiful gardens and buildings. The official Austin website refers to the site as a heavenly "oasis," and it is pretty accurate.
This place has been a source of hundreds of artists' inspirations and escapes. If you are tired from running around the city and need a break, come to Mayfield and relax.
Further, the park has a farm-themed cottage that you can rent. The place will help you make several memories, whether for weddings or birthdays.
Lastly, if you are lucky, you might even spot a peacock in all its colorful glory at the quiet park.
Take the Kids to the Austin Aquarium
The Austin Aquarium is the best place to visit with kids. The center has many fun things for children. They can interact with various animals or feed the fish. Although some spots in the aquarium require tokens, most activities are free for both adults and children.
You can interact with ducks, turtles, toucans, snakes, and many other creatures at no extra charge. Further, if you are willing to spare a few bucks, you can meet and feed stingrays, ruff lemurs, sloths, and other exotic animals.
Another perk of visiting the Austin Aquarium is getting a princess makeover for your young daughter. The staff will give your kid the perfect princess look with hair, make-up, and costumes. The kids can also view and click pictures with mermaids.
Explore the Texas Capitol Building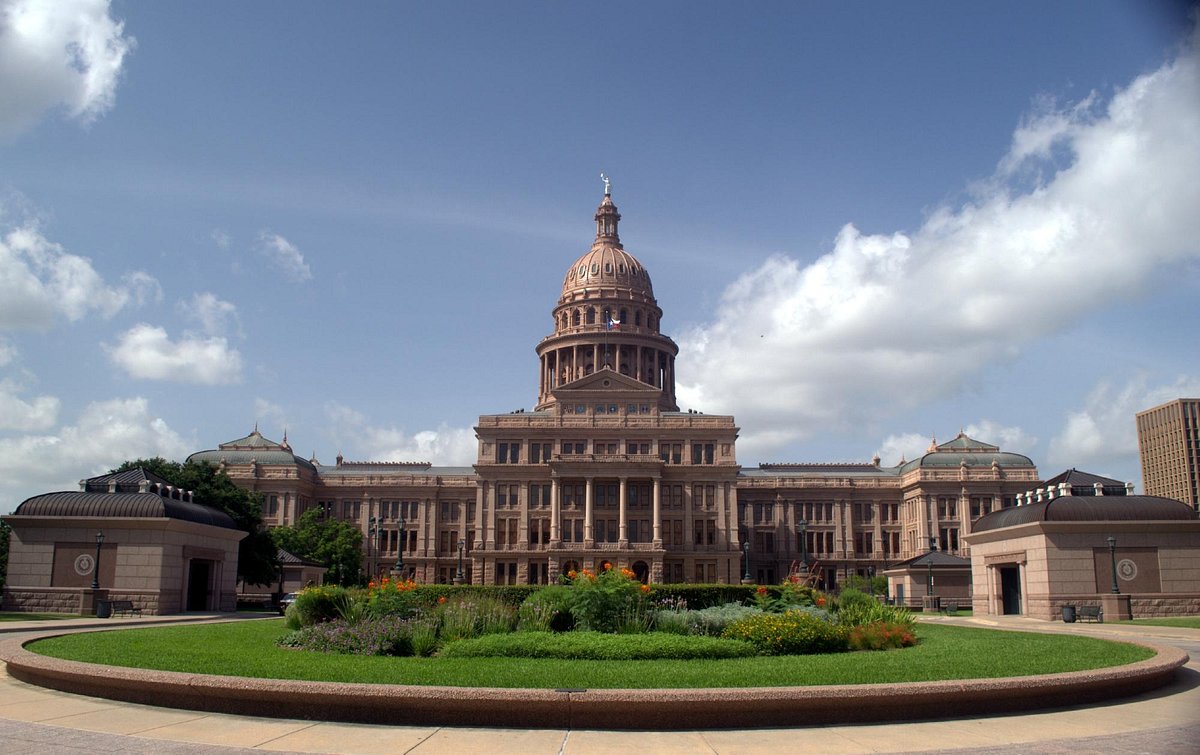 The Texas State Capitol building and its extension are one of the most reputable state capitol buildings in the U.S. Knowing about the rich Texas history and heritage is the ideal way to mix fun and learning. Further, the U.S. has recognized this building as a national landmark since 1986.
You can sign up for a tour of the Texas State Capitol and uncover the breathtaking architecture of the place. Also, the tour will lead you to various hidden spaces inside the building most people are unaware of.
The building is in the most active place in the city, Congress Avenue, from where you can also visit the Bullock Texas History Museum which is nearby, precisely in Downtown Austin.
Go to the Austin Nature and Science Center
The Austin Nature and Science Center is an education center near South Congress on Stratford avenue. This place has programs that serve all age groups, from three years old to the elderly. Here, you can explore a wide range of topics like caving and butterflies. The center's natural exhibits are a sight to behold.
The place also hosts various events and camps around the year. If you are visiting when one is taking place, you can sign your kids up for that. From summer break camps to animal programs, the Austin Nature Center has it all.
Take a Shot at Golf
Austin is also notable for its many golf courses. A rich man's sport, golf, is much cheaper in this city. If you aren't a fan of the sport, we suggest you try playing it here. Austin's eventful golf courses will change your mind.
Further, if you are a skilled player, you can try your hand at some of the tougher courses. The challenging build of these golf arenas will give you a chance to polish your skills.
A collection of golf courses at the Peter Pan Mini-Golf park will blow your mind. The place is suitable for all age groups and is quite unique in its architecture. Eccentricities like whales and giant shoes will make your family trip more fun here.
You can also stay at one of the best golf resorts in Texas, Omni Barton Creek, 20 minutes from Austin.
Have Lunch by the Lady Bird Lake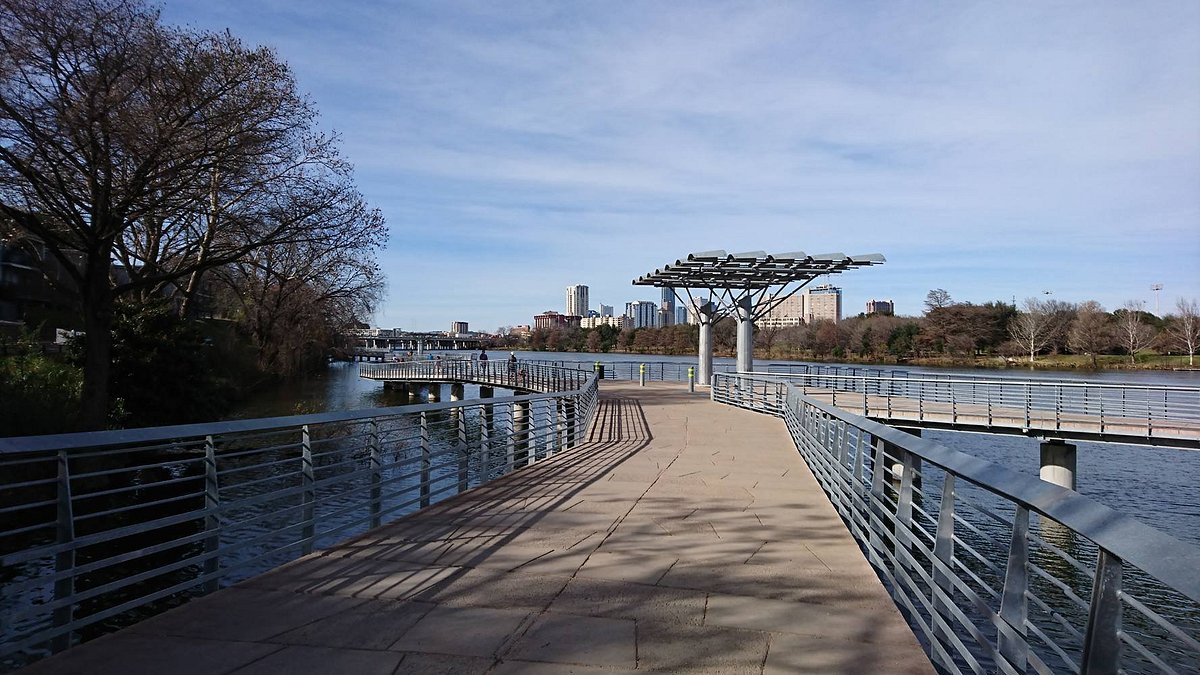 Lady Bird Lake is another one of the most recognized spots in the city. The spot is famous for its scenic view, and it also houses various notable sites in its vicinity. Taking your family out for lunch near Lady Bird Lake on a sunny day is the perfect way to bond.
It is a reservoir on the prominent Colorado River. Other eminent lakes in the city are Lake Austin and Lake Travis, both reservoirs on the same river. Here are some of the most notable spots near the lake:
South Congress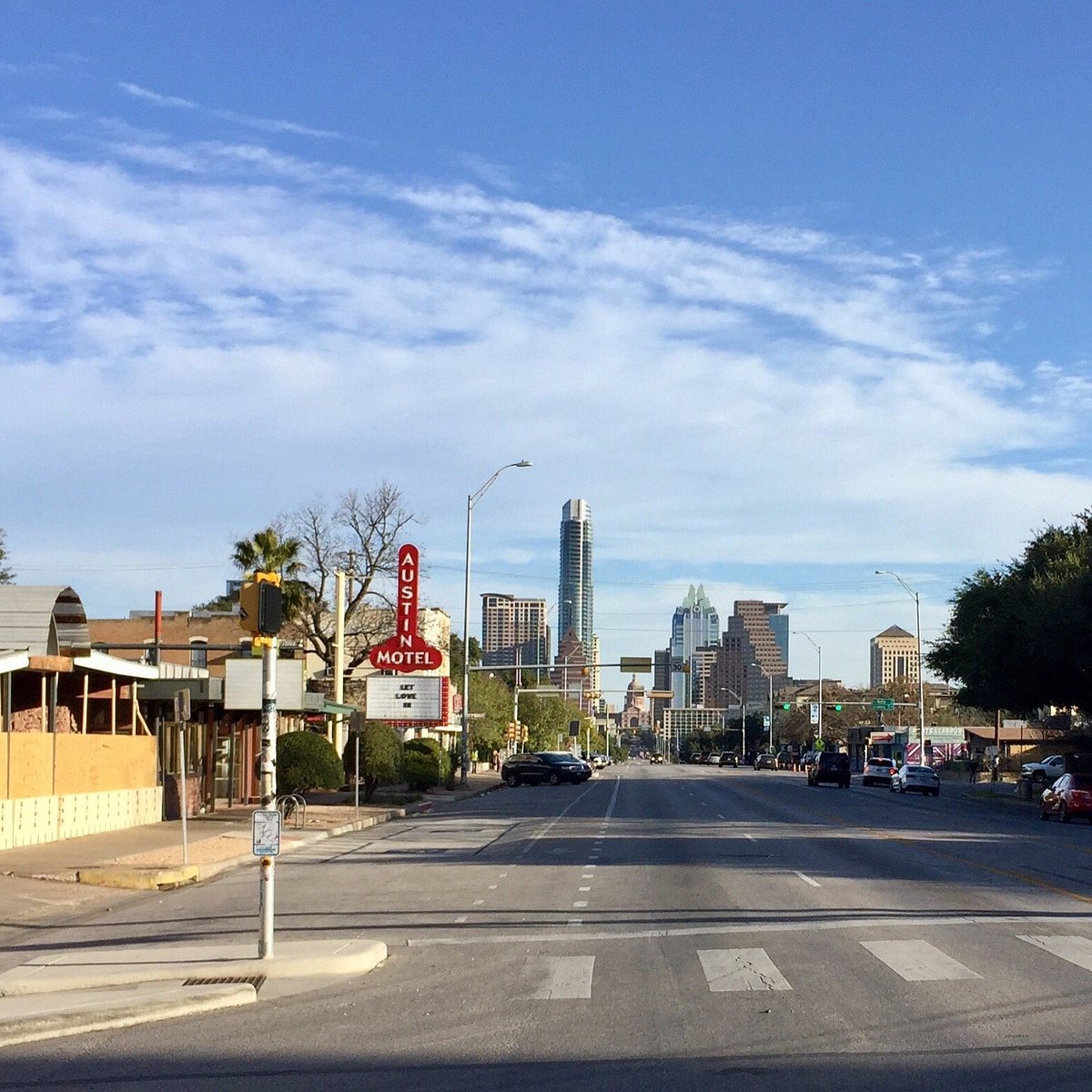 The South Congress area is very close to Town Lake. If one word can capture the essence of the place, it is 'lifestyle.' South Congress Avenue has everything you want, living up to its title of "Shopping Paradise."
Congress Avenue Bridge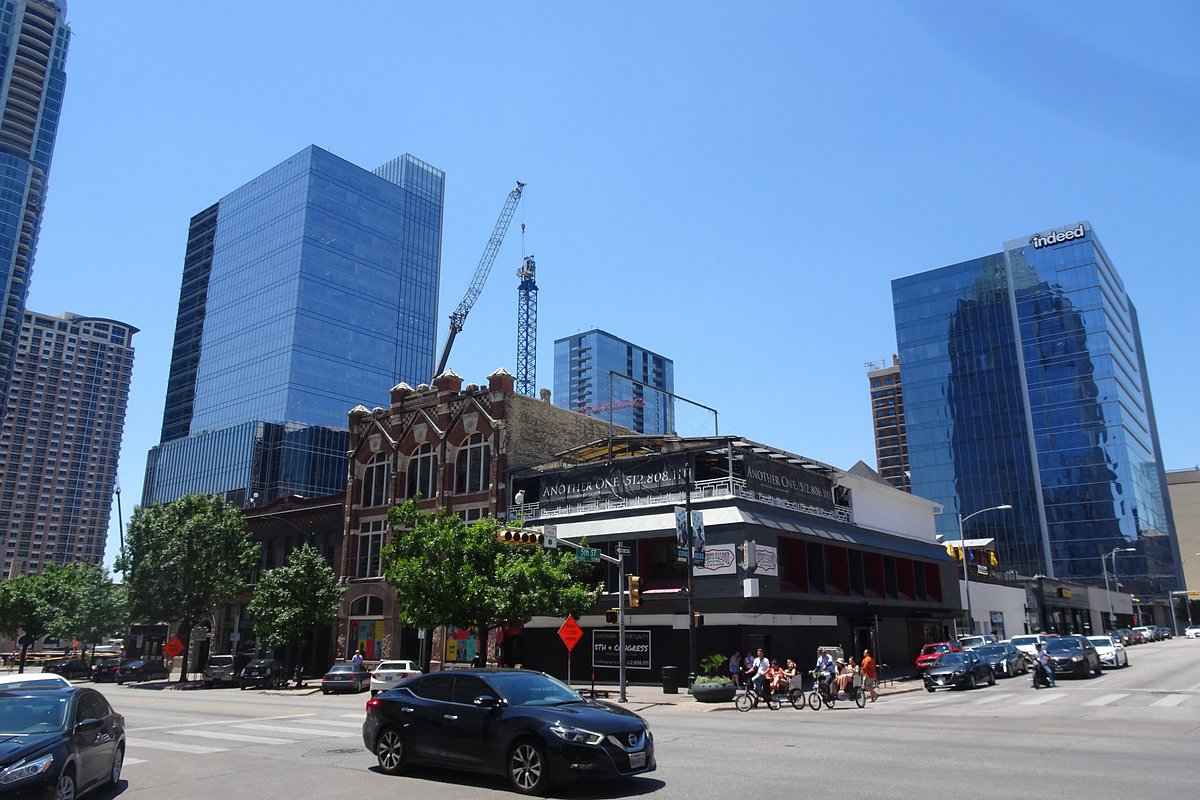 You can also view the Congress Avenue Bridge, standing over the Town Lake. If you visit the spot in the evening, you might catch a glimpse of the infamous Austin bats. The Congress Avenue Bridge hosts over 1.5 million bats, being the largest urban bat colony in the world.
Take a Swim in the Barton Springs Pool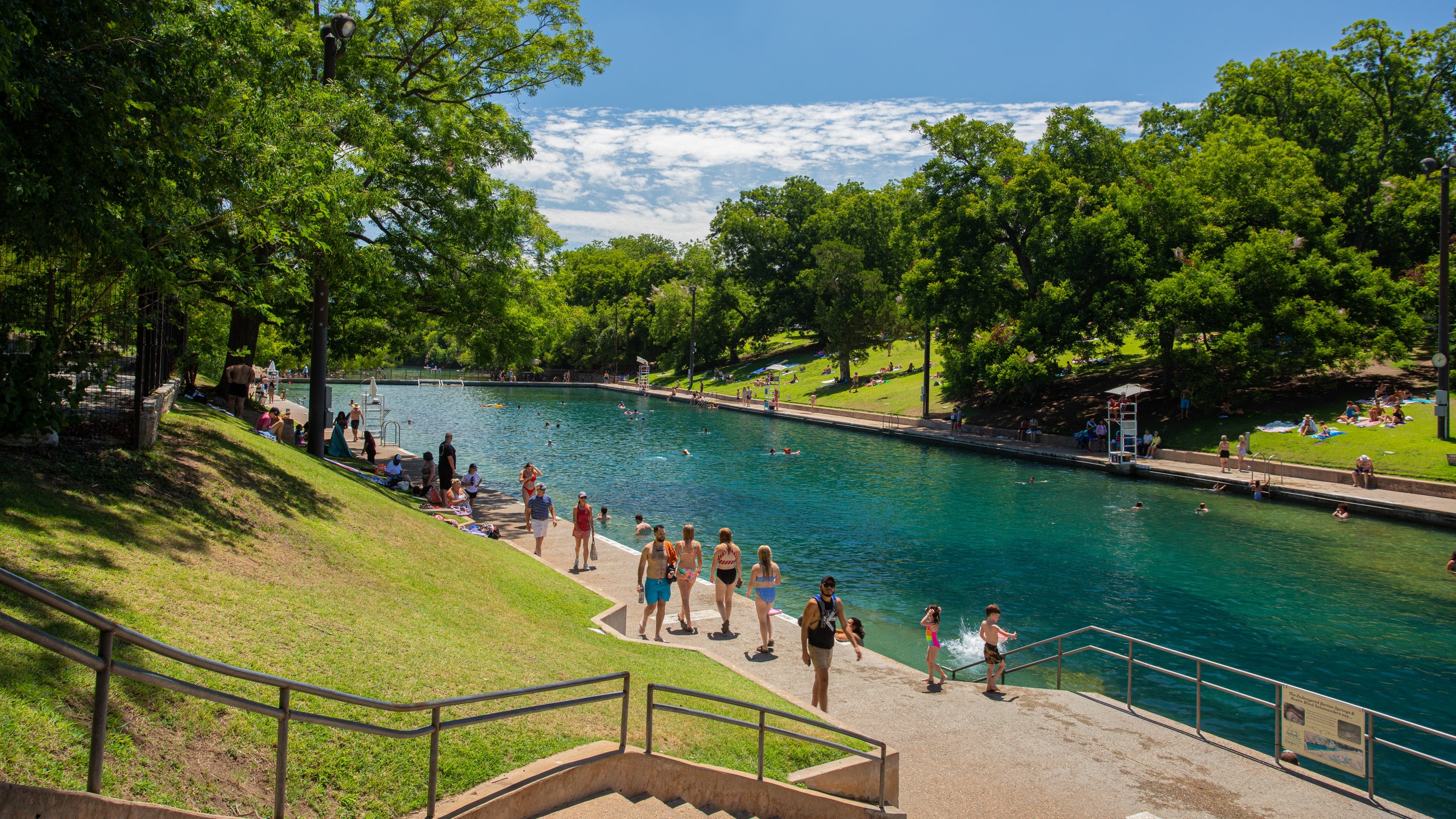 If you are having a tough day due to the heat, go for a swim at the Barton Springs Pool. You need not worry about any chemicals or additives in the water there.
The pool channels water from the natural springs of Barton Creek. Its main water source is the primary Barton Springs, the fourth-largest natural spring in the state.
The pool covers over three acres of land, and you can use it any time of the year. You do not require an entry pass to get inside the Barton Springs pool. Also, you can check the crowd status for the pool online to see if it has space for you.
Have a Picnic in Zilker Park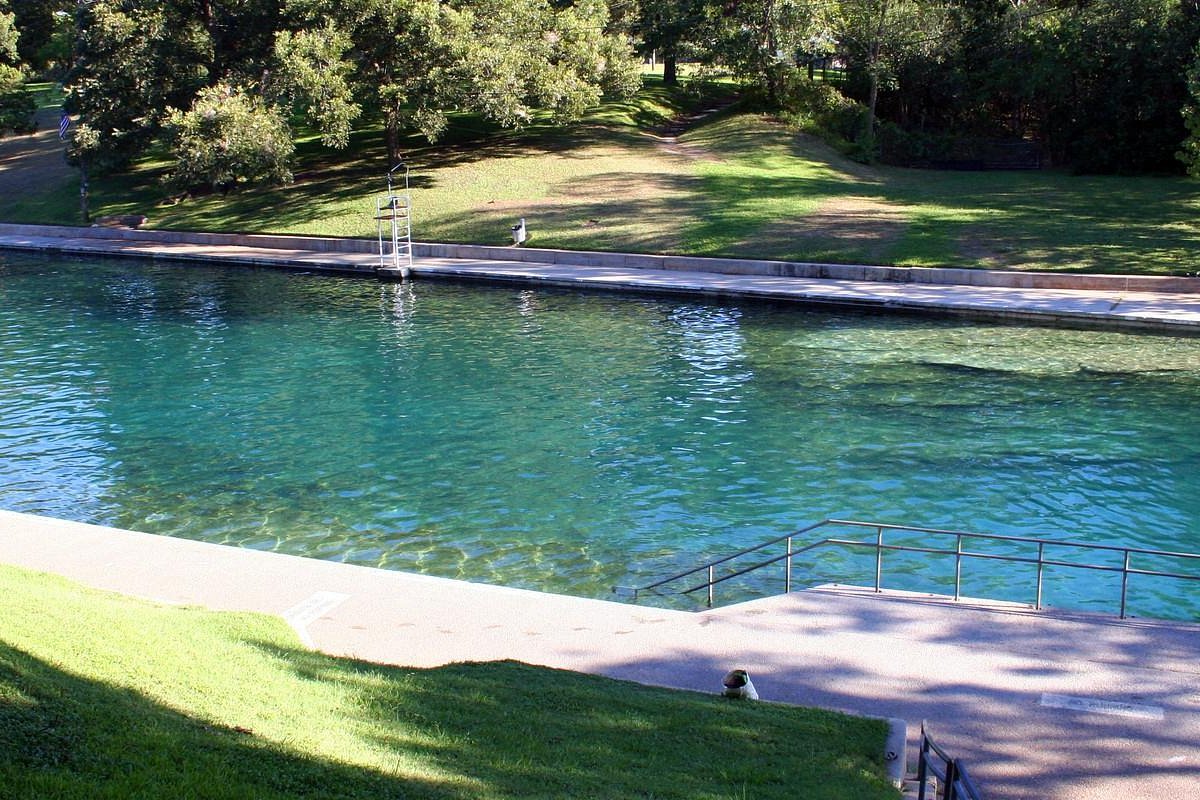 Less than 15 minutes from Downtown Austin, Zilker Park is another must-see picnic spot when visiting Austin with kids. It is at the junction of Barton Creek and Colorado River, with Andrew Zilker as its namesake. The area has held the title "Zilker Park" since 1917 after Zilker donated the land to the city.
This recreational space is also known as "Austin's most loved park." It is flooded with people of all age groups every day. You can jog, cycle around the park, or even take a walk with your family.
The Best Family Hotels & Resorts in Austin, Texas
Where you stay determines the quality of your entire trip. If you select a bad hotel, you will suffer the entire trip with sleepless nights. Here are some of the best hotels and resorts in Austin for all budget types:
Omni Barton Creek and Resort
The ultimate treat in Texas, Omni Barton Creek is our top pick for any Austin visitor. The place covers over 4,000 acres, with a luxurious Three-Springs Spa. You will never want to leave your room once you enter the resort. The resort offers multiple recreational activities with three pools and many dining options.
East Austin Hotel
The East Austin Hotel is a comfortable stay near Downtown. At the heart of a bustling neighborhood, your mornings at the hotel will begin with city chatter. If you want to learn more about the people in Austin and their culture, East Austin Hotel is the best.
Lake Austin Spa Resort 4-Star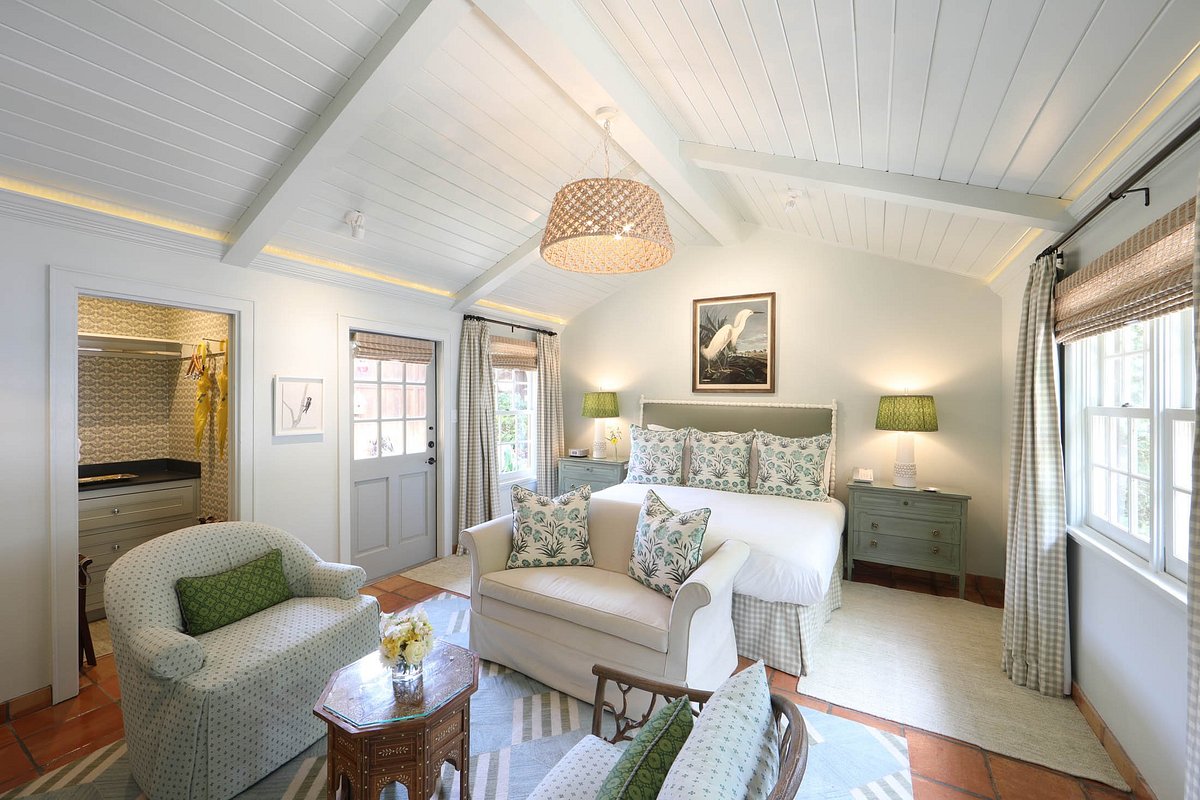 You will find yourself relaxing before you even visit this place by looking at its pictures. This 4-star resort will be heavy on your pocket but it's worth it. With over 100 types of spa treatments provided at a spectacular Lake House, this resort is named the number one Destination Spa Resort in North America.
You can also sign up for dozens of fun activities including water adventures, hiking, yoga, and cooking classes. When it comes to food, you can enjoy the healthiest meals, prepared with organic ingredients by world-class chefs.
Austin Proper Hotel
This 5-star hotel is within walking distance from Town Lake. If you do not want to deal with the hassle of renting cars or calling cabs, pick Austin Proper Hotel. This hotel puts you in the center of the action, making it much easier to move around the city.
It is one of the most appreciated hotels by visitors. People especially applaud their stylish yet comfortable rooms and excellent customer service.
Lone Star Court
The hotel hosts various activities and programs to keep you busy. You can play lawn games or use Lone Star's complimentary bikes to move around the area. This luxury hotel in the city takes reservations via call and the internet. You can book your stay weeks in advance for the best prices.
What's the Average Cost of a Hotel in Austin, Texas?
While Austin is one of the most prominent metro cities in the U.S., it is more affordable than others. Living in Austin costs almost 45% lower than living in New York City.
If you are traveling with your partner, hotel rooms should cost around $40-60 per night. However, if you are a family of four to five people, rooms cost $120 per night. If you want a luxurious holiday at a high-end hotel, these rates might go up to $200 a night.
We suggest going to a cheaper hotel or resort as you will be busy exploring the outdoors, and you will not use your hotel room much.
The Best Places to Eat With Kids in Austin, Texas
Phil's Icehouse
This place is the top contender on our list due to its low rates. Phil's Icehouse serves a comfort food common to all, hamburgers. While you are busy eating these mouth-watering burgers off the pan, order a side of onion rings. Second to only its burgers, Phil's onion rings will keep you coming back for more.
Eureka!
Much like its name, the restaurant is no less than an epiphany. Eureka is super-kid-friendly, according to its many positive reviews. It serves to your taste with a wide range of drinks, both alcohol and non-alcoholic. Previous customers also mention receiving complimentary snacks for kids when having to wait.
Jack Allen's Kitchen
If you are visiting the south for the first time, you probably have not had authentic southern food. Jack Allen's Kitchen is the best place in Austin for southern cuisine. Whether you are a first-timer or a local, the kitchen serves you the best comfort food with a Texan twist.
Home Slice Pizza
The restaurant stands true to its name, serving pizza that tastes like home. The delicious aroma of pizza will drag you into the restaurant as you pass it by. It is the perfect spot for families as it keeps your kids entertained.
Since young kids often get restless, the diner occasionally hands them some dough to play with during the wait. Home Slice Pizza is mainly famous for its thin-crust pizza and pies. If you do not have the time to dine in, ensure that you take home a slice with you.
True Food Kitchen
Vacations that are too fun can often lead to minor illnesses due to unhealthy food or weather switches. However, True Food Kitchen makes your health its top priority. This eatery in Downtown Austin includes an exclusive menu with extra tasty and healthy food. Further, the menu covers a variety of vegan food items.
Food Trucks
Sometimes even a hearty meal at a cozy eatery can not make you feel content. Fast food has been a quickly rising trend over the past two decades. When in Austin, its food trucks are the best way to satisfy your snack-time needs.
Any tourist spot in the city will have an area with food trucks. Further, these trucks will give you more food options than most restaurants.
Big Top Candy Shop
Our last list item isn't an elegant diner or restaurant, instead, it is a tiny candy wonderland for your kids. This store is in the South Congress neighborhood and offers some of the best desserts you have ever had. From candies and ice cream to a soda fountain, this place is a sweet-toothed person's heaven.
Another option for ice cream lovers is Amy's Ice Cream. These shops are part of a private ice cream store chain all around Texas. Since Austin city houses the head office for Amy's Ice Cream, it dominates the "ice cream scene" in the city.
The Best Day Trips From Austin, Texas, That the Whole Family Will Love
If you visit Texas's capital city, you should also explore the nearby locations. Texas houses some of the top tourist spots in the country. Here are a few day trips you can take from Austin with your family:
Dripping Springs
A small town in Hays Country, Texas, Dripping Springs will take your breath away. It is a mainly rural town, only 30 minutes away from Austin. Home to scenic hills and creeks, Dripping Springs is the perfect place to spend a quiet day with your family. You can visit the Hamilton Pool Reserve or stop by the region's famous wineries while you are there.
Marble Falls
If you like being near water, Marble Falls is your top pick. The small Burnet County town has beautiful lakes and stunning swimming holes. Further, the best tourist site in the region is its gorgeous turquoise waterfall. You will reach this 40-foot waterfall after passing through the trails of limestone rock formations through lush greenery.
Enchanted Rock Natural Area
As the name suggests, the place has a large rock in the Texas State Park System. The rock area is unusual as it depicts the "Batholith" phenomenon and is pink in color. You can enjoy climbing, hiking, and shopping in the area.
Longhorn Cavern State Park
Unlike most items on our list, you can only visit the Longhorn Cavern State Park during day time. The best part of visiting this state park is that it is free to all. Further, if you like this place, you can check out the Inner Space Cavern in Austin once you get back.
Blue Hole Regional Park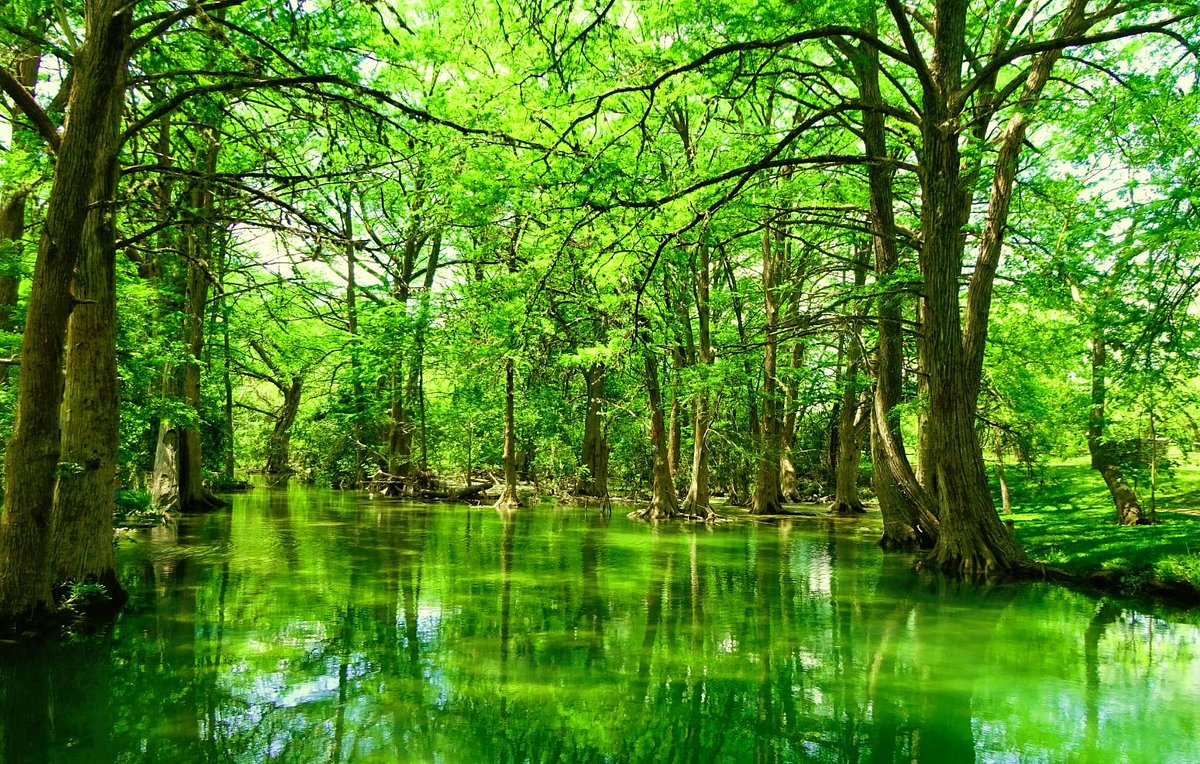 The park is open to visitors all day long, from 8 a.m. to sunset. Entry to the park is free, and you can explore the natural swimming hole as long as you want. Not to mention, the lines of Cypress trees surrounding the hole make it even better.
Lockhart
Lockhart is a people-favorite town in Texas when it comes to day trips and weekend holidays. Besides the other outdoor activities and fun things, the town holds the title of "Barbecue Capital of Texas." Generations of barbecue pilgrims and smoked meats will allow you to taste the best barbecue of your life here.
How to Get Around Austin, Texas, During Your Vacation
Texas's capital is continually advancing. So, you should have no trouble moving around the city. Whether you want a luxurious carriage ride or a budget-fitting bus tour, the place has it.
We suggest walking to the nearest tourist spot whenever you can so you can explore the city more closely. The locals and the various street attractions define Austin, and you should see it all.
You can also rent a car if you want to get around the city on your time. Renting a car would also be helpful while taking day trips to areas near Austin. Once you land in Austin, you will find a car rental service right next to the airport.
However, if you do not want to drive around yourself, you can get a cab service like Uber or Lyft. Also, Austin has some local cab services that are affordable and readily available.
The final way to get around Austin is by signing up for a tour package. While you might not be able to follow your itinerary, the tour services will entirely plan your transportation. You can also go for various mini-tours, like bus rides or carriage rides through the city for tourists.
The Best Ways to Get to Austin, Texas, for Your Vacation
The most convenient way of getting to any city is by flying there. The Austin-Bergstrom International Airport is one of the topmost and rapidly growing airports in the United States.
Once you land, you will find everything you need at the airport. You need not worry about finding a ride or a place to stay. Moreover, the airport has enforced various safety measures for your healthcare. Every airline and its staff must follow a specific protocol to ensure hygiene standards.
If you are an international tourist, flying in would be your best option. However, if you are a resident of the United States, you can get to Austin through other means. If you live in Texas, you can make a road trip out of the experience, while enjoying some other scenery along the way.
3 Top Tips for Staying Safe in Austin, Texas, When Visiting With Kids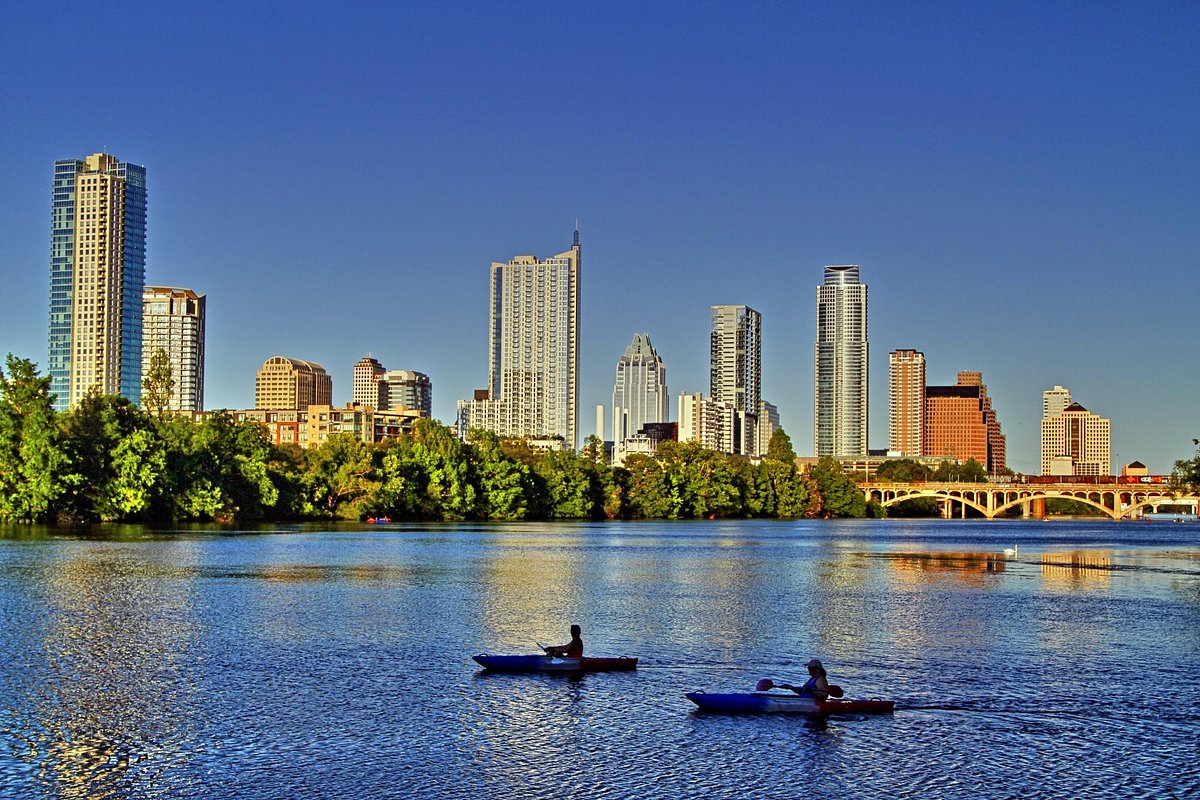 Austin is a popular tourist site, and hence, safe for visitors. However, it is best to always stay vigilant in an unfamiliar area. Since you are visiting Austin with kids, you must be extra careful. Here are some general tips for a safe family trip in Austin:
Always Carry Your Essentials
Always bring your essentials along, whether in a cab or on foot. Some tourist spots here involve plenty of walking, which might lead to fatigue. It is best to carry water along in case of dehydration. Further, some light snacks and food items are also good options.
If you are visiting Austin with kids in the summer, remember to put on sunscreen. The heat can likely cause sunburn, especially since most activities in the city are outdoors.
Lock Your Doors
Whenever you leave your hotel, always lock your room behind you. There are no prominent thievery cases in Texas. However, it would be best to stay careful. Plus, always double-check the lock before leaving.
Steer Clear of Sketchy Activities
Austin has a pretty low crime rate. However, you can never be too careful. There have been reports of gang wars in the past in Austin. So, the first thing to do is avoid lonely neighborhoods and if you are in a shady area, be super alert.
If you see any signs of suspicious activity, immediately find safety. You can move to an area with more crowds and activity. Also, keeping your phone handy is a good idea so you can call for help in urgent cases.
Final Thoughts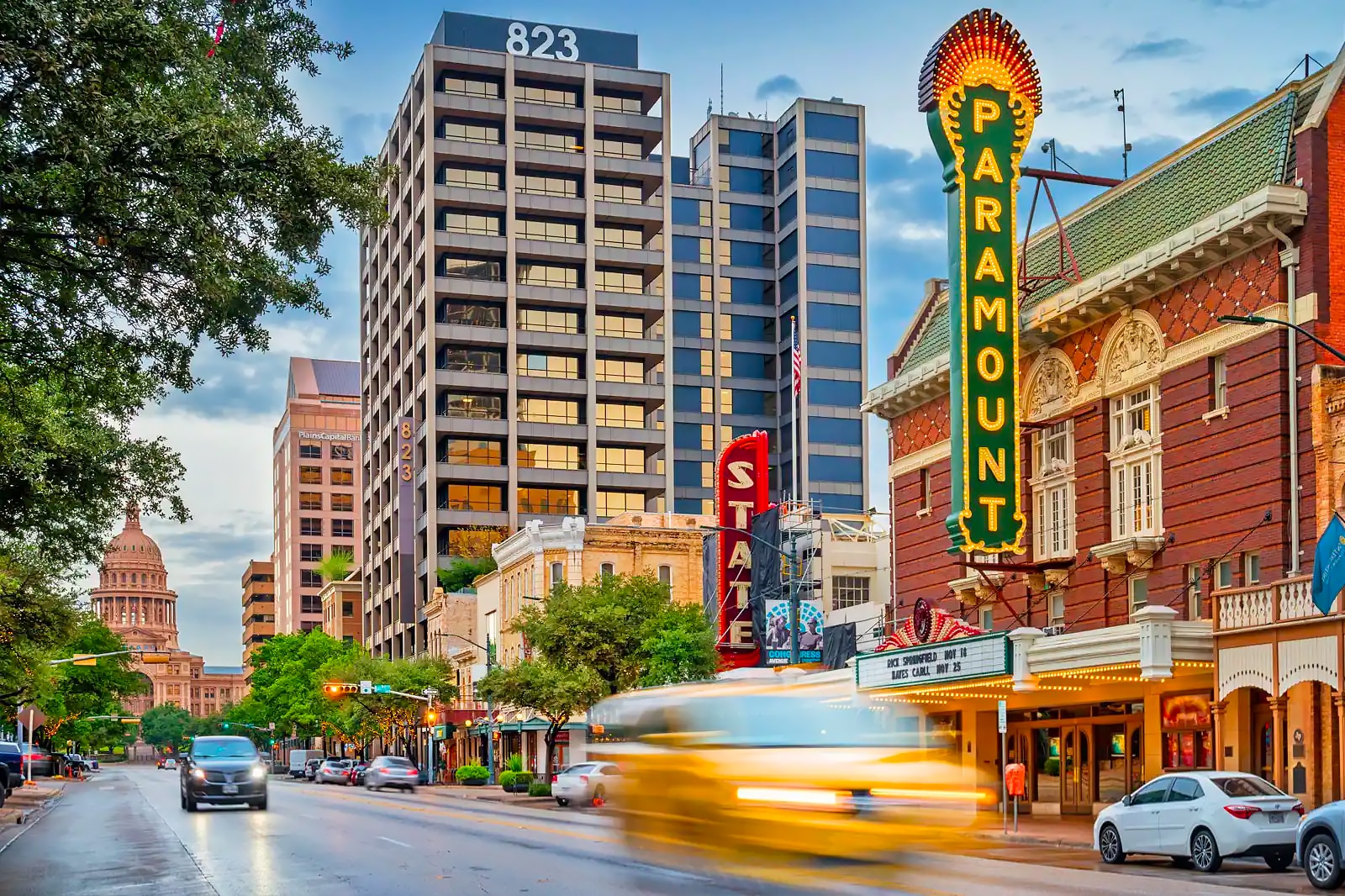 Austin is one of the most culturally rich and active cities in Texas. You must visit the place to explore the south, including its food and music. Follow our guide to learn more about the best activities, restaurants, and hotels. You will also discover tips and tricks for a safe and smooth-sailing stay.
More about our TFVG Author