The US has plenty of beautiful state parks to visit if you want to enjoy the perks of nature and participate in exciting outdoor activities. While you can find hotel accommodation, staying in a cabin makes for a unique adventurous experience.
The rental cabins give privacy and space and great scenery of the surroundings. If you are planning your next vacation, take a look at the best state parks with cabins you can rent with your family and friends for affordable prices.
Gulf State Park, Alabama
You can find beautiful white-sand beaches, hiking trails, and hundreds of wildlife species at the Gulf State Park in Alabama.
The Gulf State Park has activities for the whole family, and the visitors can take part in the educational programs provided by the Nature Center.
The range of activities to participate in the Gulf State Park includes swimming, kayaking, canoeing, paddling, biking, hiking, and so much more.
Suppose you plan to visit the beautiful state park and explore all of the nearby attractions. In that case, you can look at the fully-furnished lakeside cabins and make a reservation to enjoy the views of the park's scenery.
Silver Springs State Park, Florida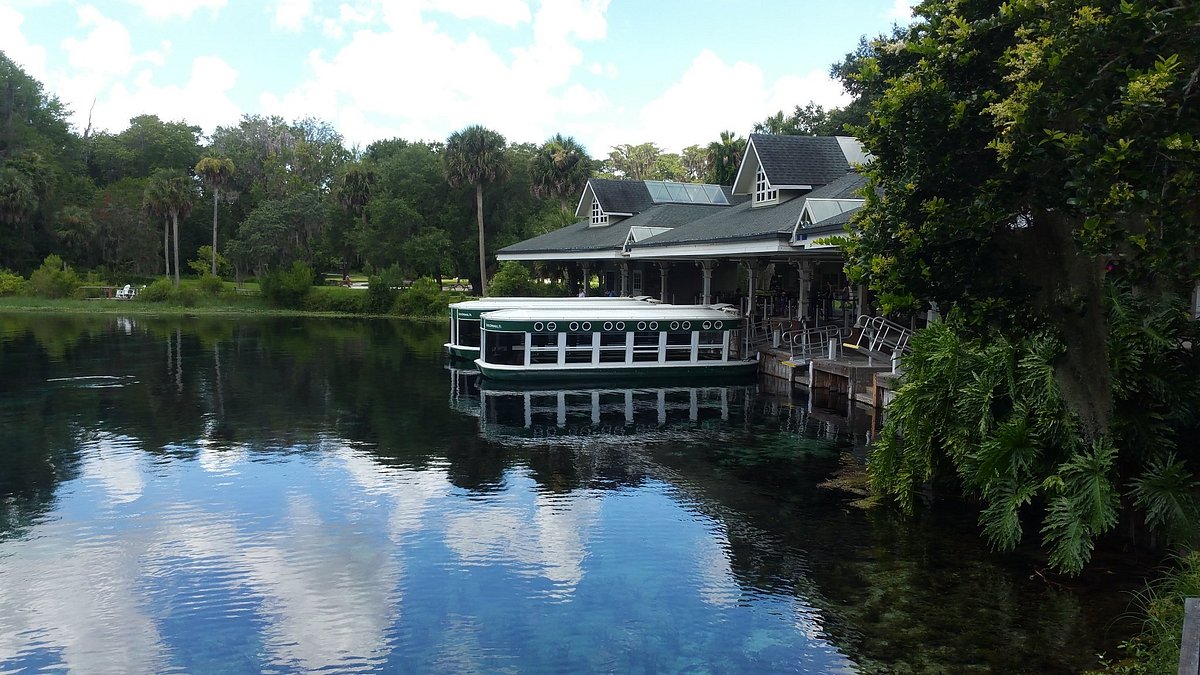 Explore the beauty of the biggest spring in the US, surrounded by gorgeous gardens and historic structures. Here, you can book a glass bottom boat and explore the stunning blue springs and view its underwater life.
In the Silver Spring State Park, you can also view the forest wilderness accessible by hiking trails and visit the Silver River Museum and Environmental Education Center to learn more about this magnificent state park.
The gorgeous park enables you to create memories of wildlife viewing, mountain biking, camping, picnicking, and much more. Silver Springs also offers many amenities, such as a restaurant, a museum, a playground, cabins to stay in, etc.
Cuyamaca Rancho State Park, California
The largest State Park in San Diego County provides many recreational opportunities for visitors. The park's hiking trails are suitable for hikers of all levels, as well as for bikers and equestrians.
The Fireman's Hot Springs is a beautiful place to visit for the whole family. The dog-friendly state park also offers camping and hiking in an oak woodland forest and many outdoor activities for visitors.
The park has breathtaking views of the surrounding mountains, and there, you can also come across various wildlife, such as deer and wild turkeys, when hiking. In addition, the visitors can use the picnic sites provided by the campground and have a relaxing and fun time in nature.
The Cuyamaca Rancho State Park has four cabins that can accommodate up to eight people, so they are suitable for larger families.
If California is next on your vacation list, rent a cozy cabin to stay and explore the park, which is rich in beauty and history.
Itasca State Park, Minnesota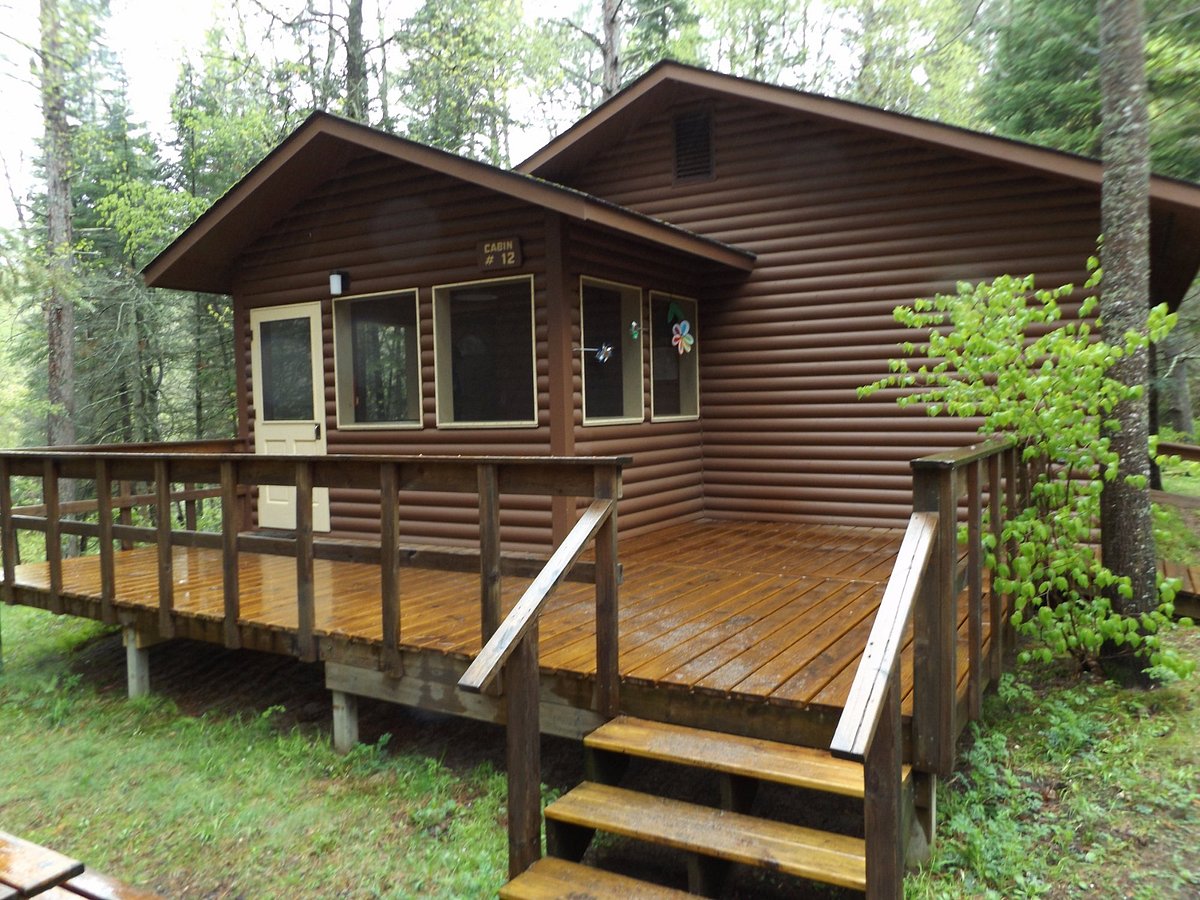 One of the oldest state parks in Minnesota is home to more than 100 gorgeous lakes. There, you can camp under the sky, go hiking, or visit historic sites and the beautiful forest.
There is a diversity of vegetation and wildlife species in the park, and the visitors are encouraged to spot and record the bird life they witness while visiting.
If you make a visit during the summer, you can go biking or hiking, while in the winter, you can try snowshoeing and cross-country skiing.
The Itasca state park has fascinating views at any time of the year. In the Itasca State Park, you can drive along the Wilderness Drive, take a boat tour, rent a canoe, kayak, or paddleboard, and do much more. While you are there, you can stay at some of the multiple cabin rentals in this area.
Montauk State Park, Missouri
The Montauk State Park offers many opportunities for relaxation and fun for visitors. Its picnic areas are ideal for a family lunch or a date with a partner. The park also has three trails that enable hikers and bicyclists to explore the area.
Montauk has three fishing areas, various interpretive programs offering guided nature walks and night hikes for nature sounds, live animal demonstrations, and nature games and crafts.
If you decide to spend the night, you can find several accommodation options, including a campground, rental cabins, and motel rooms.
The furnished cabins offer a variety of essentials and amenities, such as a kitchenette, a refrigerator, fireplaces, and televisions.
Carolina Beach State Park, North Carolina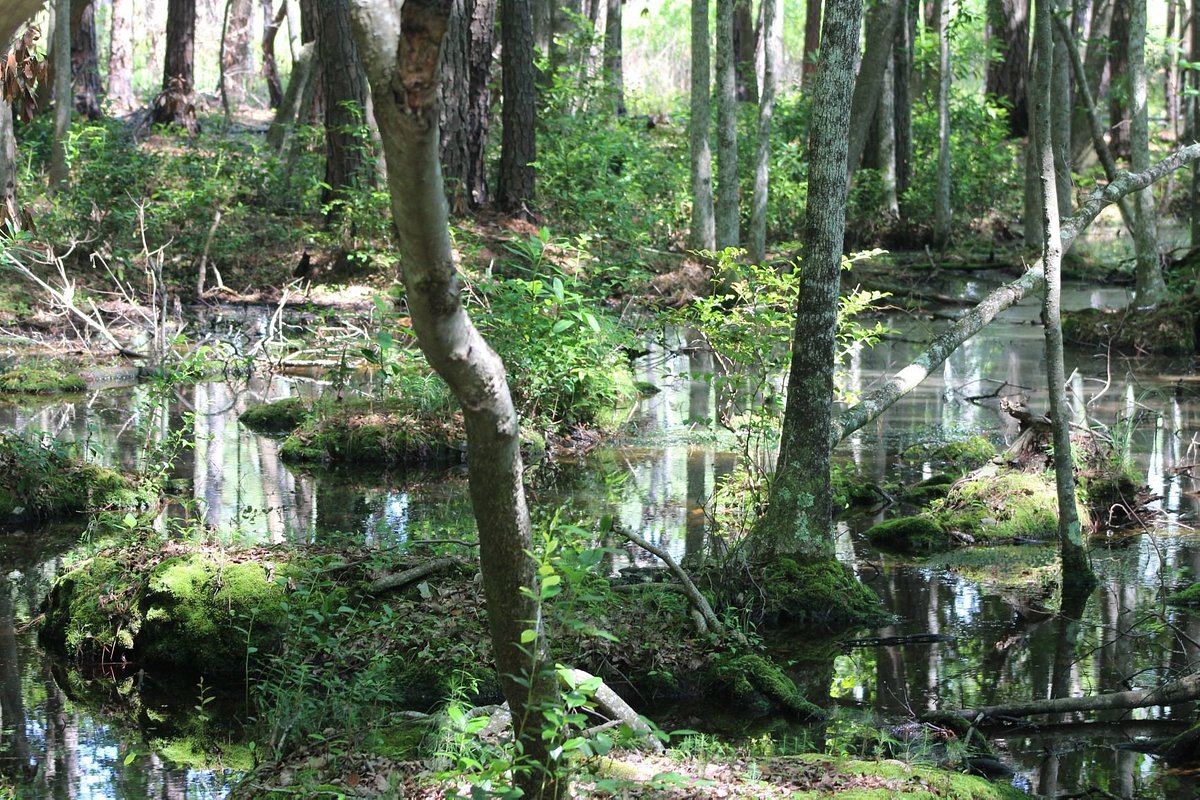 Given its location near Carolina Beach, the state park gives visitors access to some of the best fishing spots and hiking trails that lead to distinct habitats. It is known for habitats like Sugarloaf Dune, three lime sink ponds, and other unique plants.
The visitors can participate in multiple fun activities such as hiking, biking, paddling, fishing, and picnicking.
Moreover, the Carolina Beach State Park boasts a marina with two public boat ramps and a classroom and auditorium that can be rented for meetings.
Carolina Beach State Park is suitable for families who would like to spend quality time in nature. Here, people can also host events like weddings, company parties, athletic contests, etc.
The visitors can also bring their dogs to the park and campsites but are not permitted inside the cabin rentals.
Grass Point State Park, New York
The Grass Point State Park is a popular place for campers where the visitors can boat, swim, fish, relax or go on a picnic. It is located in Jefferson County on the point of land that projects into the American Channel of the St. Lawrence River.
The Grass Point State Park also has a marina with a boat launch and an area available for games. The sandy beaches with shallow water and the playground are excellent for small children, meaning that this is a state park suitable for family visits.
This state park boasts picnic areas with tables, boat rentals, and a cottage rental accommodation with picturesque views of the park and the sunset.
Silver Falls State Park, Oregon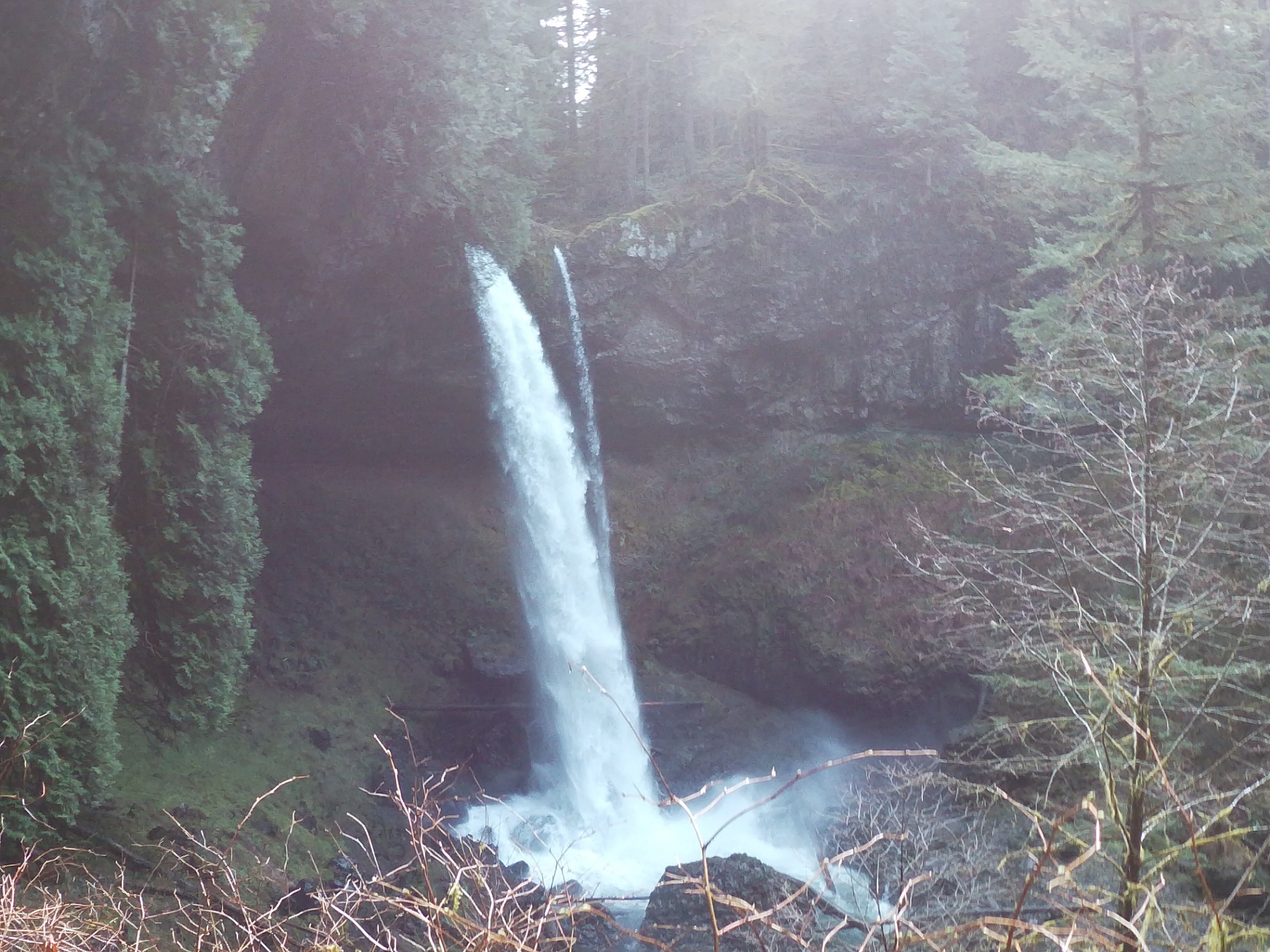 Silver Falls is known as the 'crown jewel' of Oregon. The state park has an excellent location in the foothills of Oregon's Cascade Mountain and is an hour away from the capital of Salem.
This state park is a great option for adventurous families who like to view the breathtaking waterfalls and go on an adventure hiking on the trails.
The Silver Falls State Park is beautiful to visit every season, but the waterfalls have their peak in spring and winter. This state park is home to many charming cabins and lodge rooms for staying overnight, and there are many campsites as well.
Canoe Creek State Park, Pennsylvania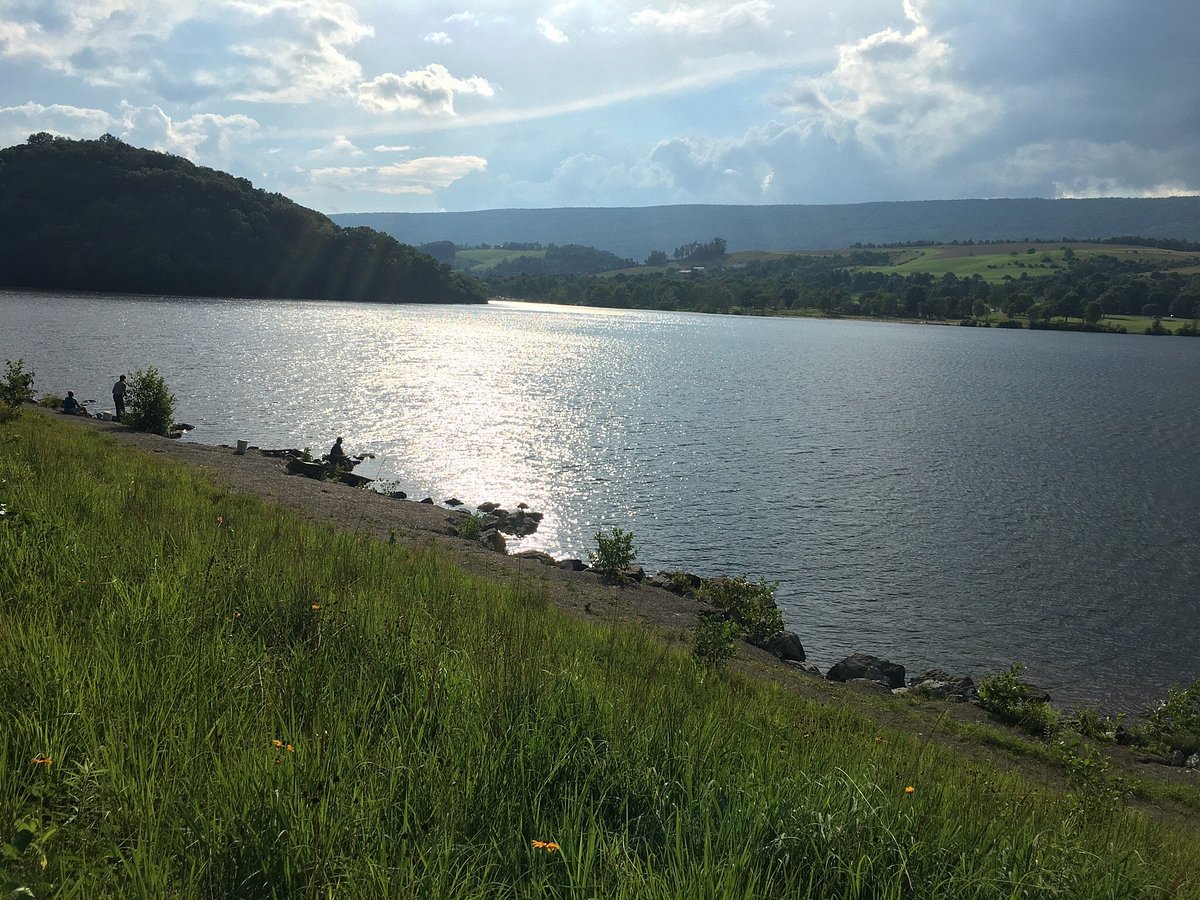 If you are an outdoor enthusiast, Canoe Creek State Park might be a great option for your next getaway vacation. The park features a 155-acre lake, beautiful forests, and wetlands, all creating natural habitats for birds and other wildlife species.
The park is also open for fishing the whole year around, and the visitors can enjoy the stunning views of nature when they go hiking on the trails.
Canoe Creek is also a wonderful place for swimming and boating and offers various educational programs for children and adults.
The park features eight modern cabins with fully-equipped kitchens and bathrooms that you can rent and enjoy relaxing and exploring with your loved ones.
Cumberland Mountain State Park, Tennessee
The Cumberland Mountain State Park is situated on the Cumberland Plateau. It is located around Byrd Lake and provides plenty of recreational activities for the visitors, such as swimming, hiking, golfing, biking, and picnicking.
The state park also has a restaurant and a recreation hall. There are many options for overnight accommodation in Cumberland Mountain State Park, including fully-furnished cabins available throughout the year.
The rental cabins are renovated and equipped with full-sized beds and amenities such as a fireplace, new refrigerator, oven, stovetop, dishwasher, and coffee maker. The cabins also have central air and heat and are furnished with dishes and cooking utensils.
Possum Kingdom State Park, Texas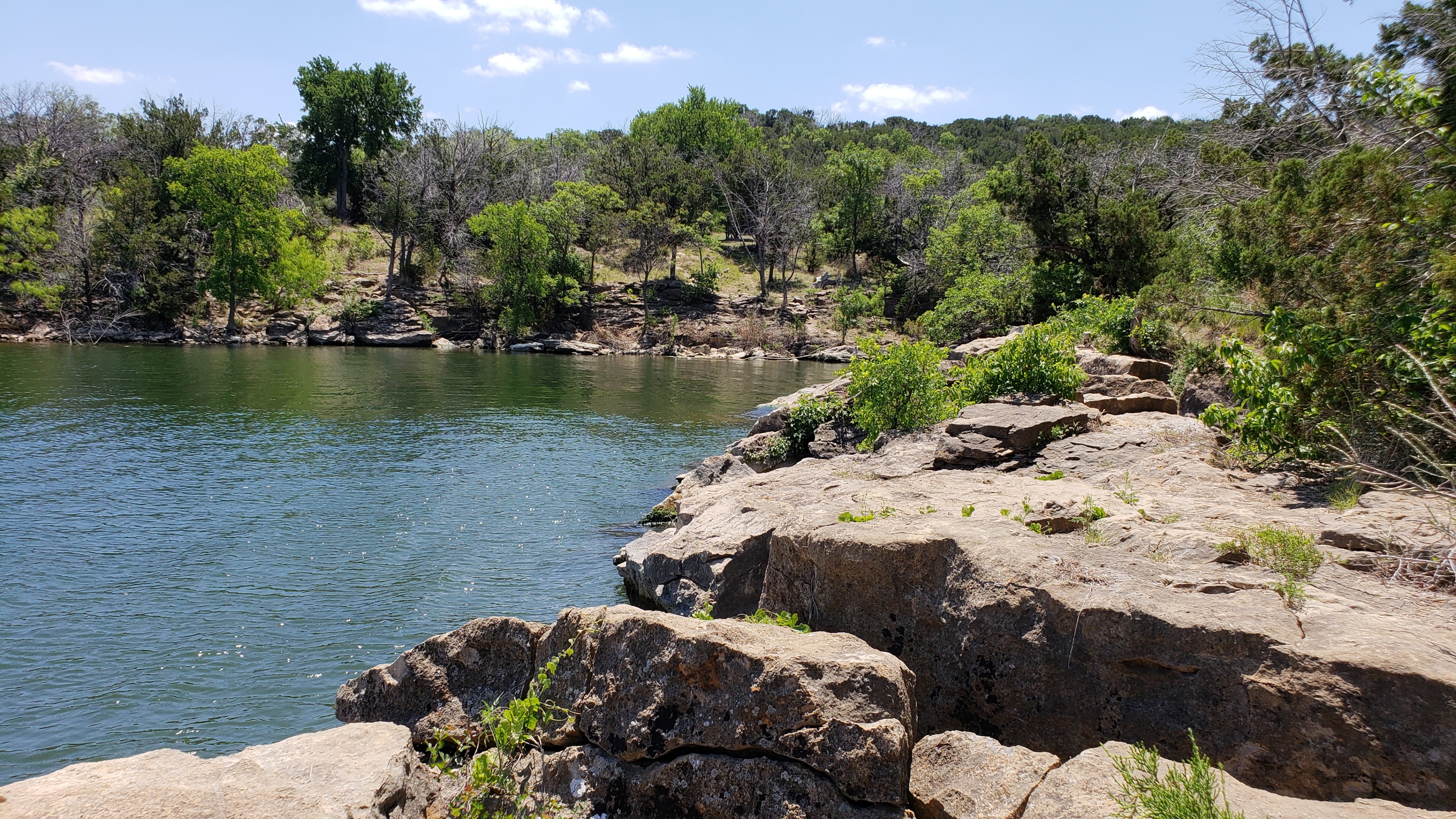 The Possum Kingdom State Park is located in the can­yon coun­try of the Palo Pinto Mountains and the Brazos River Valley. The park offers fun for the visitors both on land and in water. Visitors can swim, boat, fish, ski, scuba dive, and snorkel here.
You can also camp, picnic, hike, bike, study nature, and geocache here. The Possum Kingdom State Park also has a boat launch, fishing pier, and fish cleaning station.
If you decide to visit the beautiful park, you can stay overnight in their air-conditioned cabins that accommodate families of up to eight people.
The cabins are equipped with kitchen and bathroom necessities, and they come with a picnic table and an outdoor grill. The rental cabins also have water and electricity and an AC unit and heating, enabling the visitors to stay comfortable.
Palisade State Park, Manti, Utah
The Palisade State Park in Utah offers many attractions for visitors, including a golf course and a small reservoir for canoeing and fishing.
Among the fun recreational activities you can do in the park are camping, swimming, boating, golfing, and hiking, so fun is guaranteed when visiting this place.
Moreover, ATV trails are also accessible from the park, which is open year-round with no holiday closures.
The Palisade State Park has several cabins available for rental equipped with all necessities for staying cozy and comfortable during your stay.
Claytor Lake State Park, Virginia
Spend quality time with your family camping, swimming, and hiking at the Claytor Lake State Park in Virginia.
This park boasts a full-service marina offering boat rentals and refreshments. Hence, the guests can also participate in sport fishing and boating.
The state park offers a range of activities for water and land, as well as nature and history programs and miles of hiking trails.
Claytor State Park has 15 cabins and three lodges, an amazing option for staying overnight while enjoying all the fun activities and amenities the Claytor Lake State Park offers.
Beavers Bend State Park
The Beavers Bend State Park has a lot to offer everyone. The visitors can fill their days playing on the golf course, hiking on the nature trails, biking, trout fishing, and water skiing.
Here the visitors can also participate in nature center activities, go on river float trips, rent paddle boats, and bumper boats and try canoeing. The picnic sites are ideal for having lunch in nature with your family and enjoying the beautiful views of the surroundings.
Moreover, visitors can also participate in hayrides and train rides or do other activities such as tennis, volleyball, and horseback riding.
If Beavers Bend State Park is your next destination, you can rent a cabin equipped with all the necessities for a comfortable stay.
Cama Beach State Park, Washington
Situated on Camano Island, the Cama Beach State Park is an excellent option for a weekend getaway with your family. The state park has a hall and a cafe, and visitors can also sign up for boat-building classes provided by The Center for Wooden Boats.
The families visiting the Cama Beach State Park can go hiking on the trails and go fishing, swimming, or boating.
The place has rows of cabins you can rent for your stay and watch the marine mammals, the sun, and the stars from the porch of your cabin.
These historic cabins are created with socialization in mind, as the children can play and ride bikes together while the adults gather around to play card games and explore the beach. Certain coverage areas in Cama Beach State Park also have high-speed Wi-Fi access.
Beech Fork State Park, West Virginia
Enjoy spending time outdoors while creating memories with your family at the Beech Fork State Park. The park offers many campsites, hiking trails, and exciting lake activities for the whole family.
The visitors can also go to the shoreline for fishing or explore Huntington and Barboursville, which are only 12 miles away from the Beech Fork.
During your stay here, you can participate in biking, geocaching, swimming, playing golf, and more.
One of the best state parks with cabins in the US has six equipped vacation cabins that you can rent with your family.
The rental cabins are available the whole year around, and they have water and electricity, fully-equipped kitchens, Wi-Fi and satellite TV, air conditioning, and many other amenities.
Pawtuckaway State Park, New Hampshire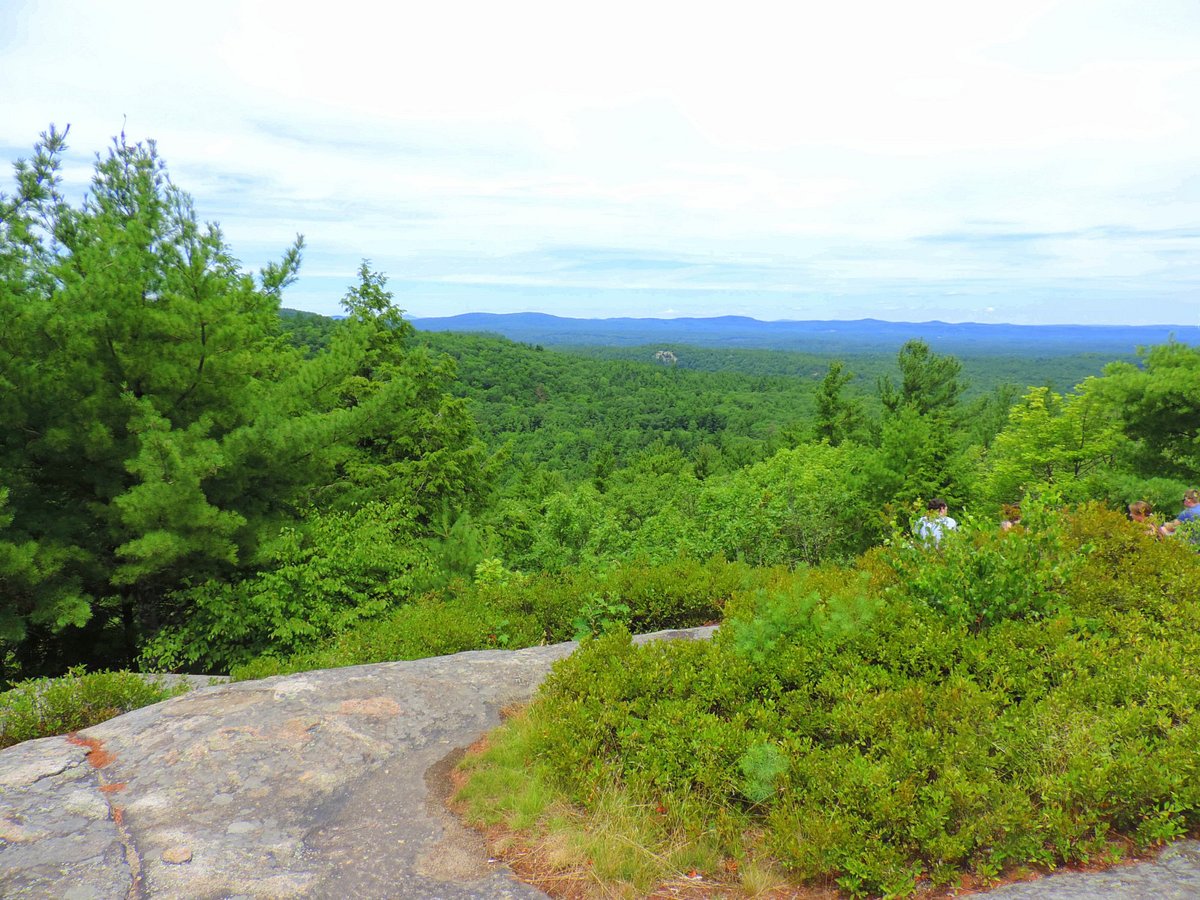 The Pawtuckaway State Park offers not only beautiful landscapes but also a lot to see and do for visitors of all generations. The park has a large beach where families can gather and has many hiking trails leading to beautiful nature scenery.
The visitors here can witness diverse wildlife, including beavers, deer, and blue herons. Among the activities possible for the visitors are mountain biking, swimming, boating, and fishing.
In addition, canoeing and paddle boat rentals are available for those who want to participate in water-based activities.
The Pawtuckaway State Park has five available rentals for families of up to six members equipped with two bunk beds and all necessities for an overnight stay.
Reservation and visitors bringing their bedding, stove, cookware, and lanterns are recommended when it comes to this state park.
Conclusion
State parks across the US are known for their incredible scenic views, wildlife, and recreational activities. There are many rental cabins you can stay in when you visit the parks, ideal for adventurers looking for their next vacation spot.
In this post, we have talked about the best state parks with cabins you can rent to enjoy a unique camping experience, stay in contact with nature, relax, and spend time with your family.
More about our TFVG Author