The mother and daughter bond is the strongest. This duo means having a friend forever.
Spending time together with your mother or daughter makes this bond even stronger, which is the thing that inspired us to make this mother-daughter trip ideas guide.
Pack your essentials and book your stay. Here are the top destinations for everyone's taste and budget, so let's get started.
We make traveling easier. Instead of searching for accommodations, restaurants, and attractions by yourself, we are here to help you get all the needed information compressed in a single guide.
In continuation, we will review the most attractive destinations for adventure, shopping, food, relaxation, and budget. Every mother-daughter duo deserves to get the best guidance for the trip of dreams.
Adventure destinations
Anaheim, California
Anaheim is known as the happiest place on Earth. It is also the location of Disneyland adventure park, numerous museums, and cultural centers.
No one gets too old for Disneyland! Spending time in the first themed park takes us to the days when we were young and happy watching our favorite characters.
If you have never been to Disneyland, now is the time to visit it. This destination is perfect for mothers and daughters of all ages.
Things to do
Visit Disneyland Adventure Parks and Downtown Disney District
Visit Anaheim Packing District
Visit some of the numerous breweries
Enjoy live music performances
Take a walk in Yorba Regional Park
Visit Anaheim GardenWalk
Explore the Oak Canyon Nature Center
Where to stay
Sedona, Arizona
We chose this place because it has over 300 sunny days and is the perfect leisure destination for every time of the year.
Sedona, Arizona unplugs you from everyday living and makes you reconnect as a family. It also refreshes your soul and recharges your energy.
Despite the numerous outdoor activities, you can also taste the most delicious food and shop at the most unique stores and galleries.
Things to do
Climb the world's most popular red rocks
Hike to Sedona's most popular hiking trails
Take a horseback ride tour
Explore the parks and forests
Visit some of the numerous art galleries
Visit the shopping malls
Take a helicopter sightseeing tour over the Papillon Grand Canyon
Where to stay
Yellowstone, Wyoming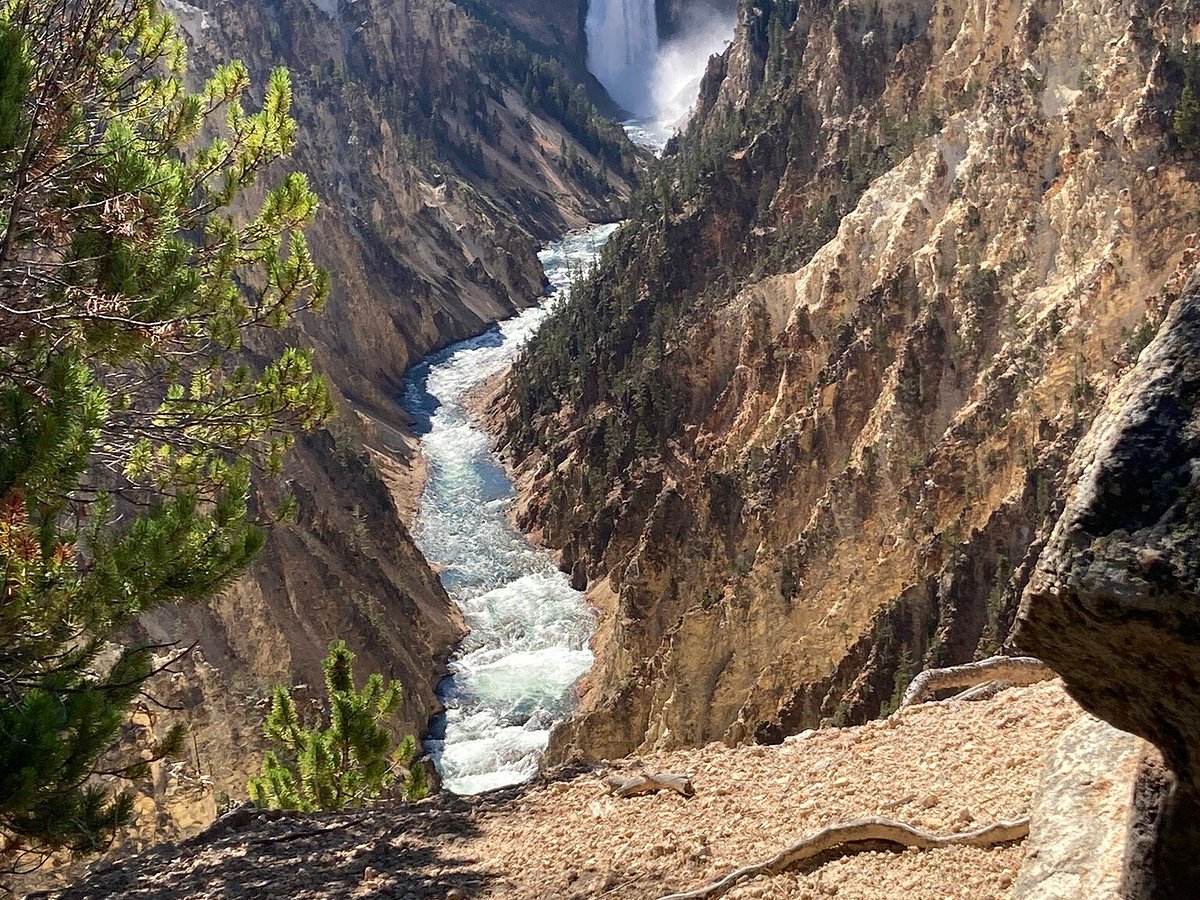 Yellowstone, Wyoming is an adventurous place for everyone seeking to see something unique and different. Waterfalls, rivers, camping areas, hot springs, and canyons are the spots that make this place a must-visit destination.
No matter the age, you can take your mother or daughter to Yellowstone and take some of the simple hiking trails or opt for a difficult one, if both of you are ready to explore nature through the steep trails.
Things to do
Visit the colorful Grand Prismatic Spring
Visit the Old Faithful Geyser
Visit the Upper Geyser basin and Morning Glory pool
Hike to the most popular Upper and Lower Yellowstone Waterfalls
Visit Mammoth Hot Springs
Visit the largest high-elevation lake in North America – Yellowstone Lake
Take a bath in the natural hot tub water in the Boiling River
Where to stay
Relaxation destinations
Carmel-by-the-Sea, California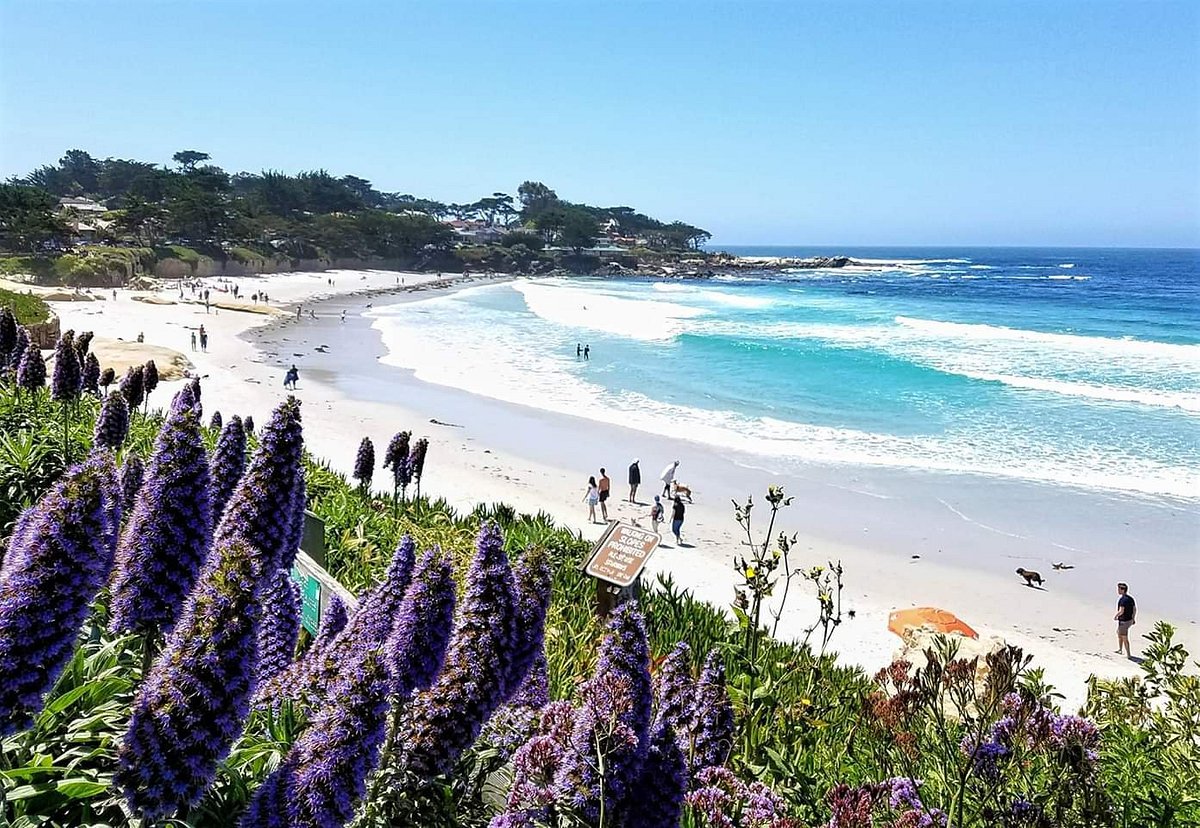 Carmel-by-the-sea in California is an excellent place for everyone. It offers fun activities, coastal beauty, and a relaxing weekend escape.
The beautiful sandy beaches are a perfect escape for everyone seeking good rest, swimming, and suntanning. Taking your mother or daughter on a trip to Carmel might be the best decision you'll ever make.
In the evenings, you can explore the beauty of Ocean Avenue and Carmel Plaza and buy some souvenirs, or sit in some of the nearest restaurants and try the local food.
Things to do
Explore the Carmel by the Sea Downtown
Book a massage in some of the best downtown spa centers (most of them offer couple massages so you can talk to each other)
Take a walk down Ocean Avenue
Spend a day in Pebble Beach
Go wine tasting in some of the local wineries
Enjoy the beautiful golden sunset
Explore the famous architecture and villages
Have a picnic at the beach or the nearest park
Where to stay
Santa Fe, New Mexico
Santa Fe is a unique city, different from any other. Once you visit it, you will notice that the multicultural history, art, and food take you to a whole new dimension.
What we like the most is the number of spa centers you can find in the city downtown. Take your mother or daughter to relax on a Shiatsu, therapeutic, volcano stone, skincare, or even foot and facial massage.
After the treatment, you can dine in some of the best local restaurants and end the day with a glass of specially selected wines.
Things to do
Explore Santa Fe Plaza
Visit Canyon Road, the home of over 80 art galleries
Shop at the Santa Fe Farmers Market
Watch the sunrise or sunset from the Bandelier National Monument
Visit the "El Rancho de las Golondrinas" (The Ranch of the Swallows), a history museum showing life in rural areas in the 18th and 19th century
Try some of the traditional foods, like sopaipillas, Frito pie, posole, etc.
Where to stay
Laguna Beach, California
Laguna Beach is the hidden gem in Orange County. A peaceful spot between San Diego and Los Angeles, Laguna Beach is just the nicest destination for a mother-daughter trip.
We can surely say that here, you can find the coziest spa centers where you can spend the perfect time with your mother or daughter. After that, you can go shopping in the Shopping District downtown.
You should also try the numerous cocktails that superbly fit the relaxing mother-daughter trip.
Things to do
Take a tour of Crystal Cove State Park and Heisler Park
Visit the Pacific Marine Mammal Center which rescues, cares for, and releases marine mammals
Visit the Laguna Art Museum, which collects only California art
Take a free weekend ride with the Laguna Beach Trolley
Join the Sawdust Art and Craft Festival
Swim and suntan at the Main Beach, the biggest one in Laguna Beach
Where to stay
Food and shopping destinations
Chicago, Illinois
First things first, Chicago, Illinois is a place where you can taste the world's award-winning food and drinks. If you choose to visit Chicago with your mother or daughter, don't forget to try the Chicago-style pizza – a fully loaded deep dish.
Once you feed your cravings, you can take your mother or daughter and go shopping at the incredible fashion and outlet malls.
Chicago is an expensive destination, but there are hundreds of things you can see without spending a penny, too. Chicago has very walkable spots, so don't forget to pack a pair of comfy sneakers.
Things to do
Shopping on The Magnificent Mile and Chicago's Oak Street
Visit Chicago's German-themed winter market in Daley Plaza, suburban Aurora, and Wrigleyville
Visit the gorgeous glass home of over 100K plants – Garfield Park Conservatory
Go skating at the Maggie Daley Skating Ribbon
Try cocktails and listen to blues at local bars
Visit Chinatown – Chicago's Chinese community with restaurants, shops, and incredible Asian architecture
Where to stay
Miami, Florida
Miami, Florida will never disappoint you. From nightlife and numerous restaurants to incredible things to see for free and breathtaking shopping malls and stores. This city is meant for every female person.
Another thing that makes Miami an excellent trip idea is the year-round sunny weather. You can even go swimming since the Miami coast is way warmer than the west coast, even during colder days.
Things to do
Explore the Millionaire's Row by the boat tour
Take an airboat tour to Everglades National Park
Walk down the South Beach or get a bike
Visit the Miami Observation Wheel
Explore the downtown on a bus tour
Go to Lincoln Road and enjoy the shopping
Spend some money in the Bayside Marketplace
Where to stay
New York, New York State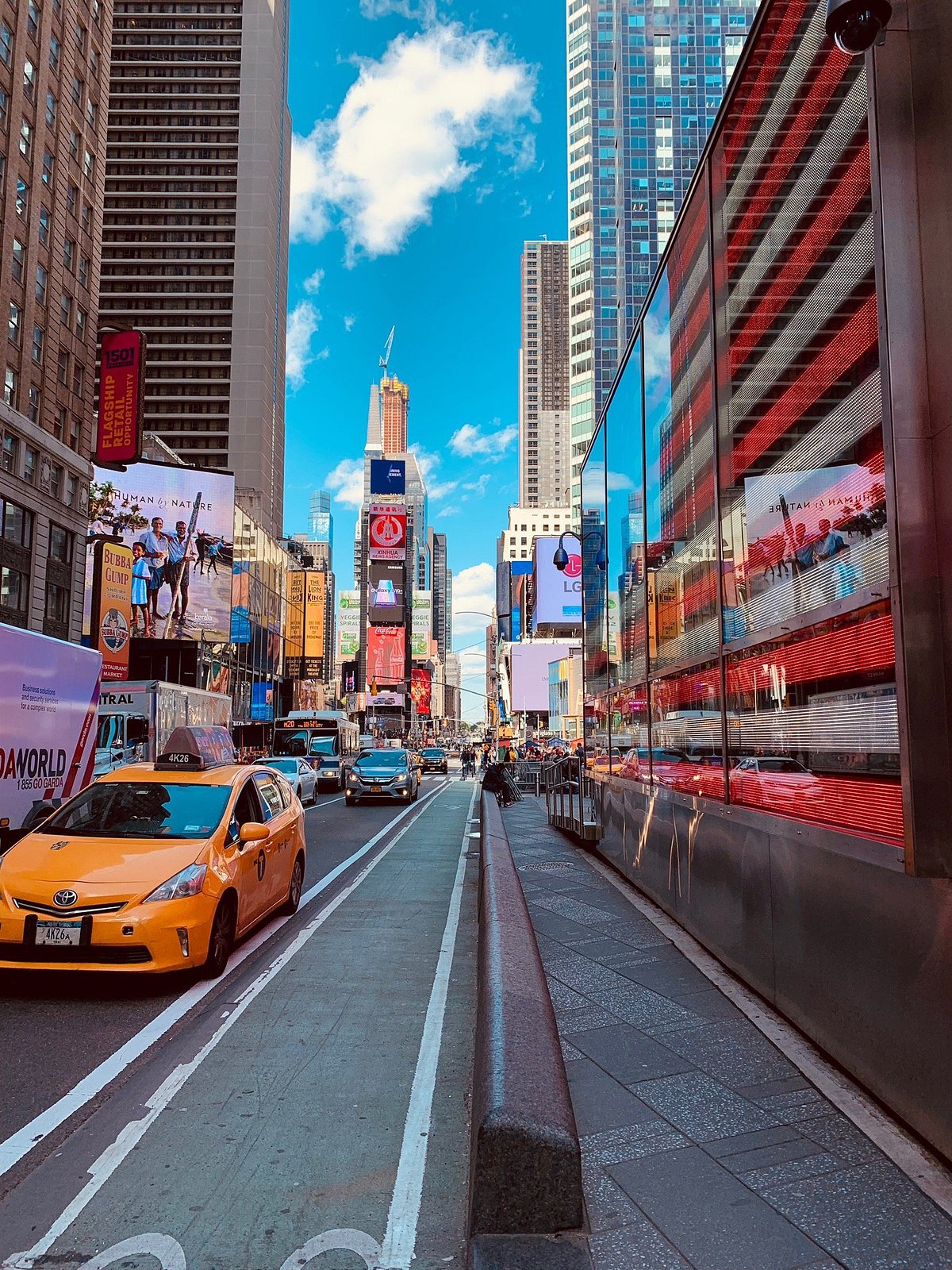 New York is a place you must visit, even once in a lifetime. The town has impressive buildings, architecture, museums, and enormous shopping centers.
Here, in NY, you will see both old and new buildings that make this city special. Despite the variety of buildings and architecture, you will also find numerous restaurants and food corners with cuisine from around the world.
In a 30-minute walk down the streets, you will see countless restaurants of different cultures. NYC is the home of numerous immigrants, which is why there you'll get to try food from various cultures.
Things to do
Visit the Empire State Building, Statue of Liberty, Central Park, and Times Square
Visit some of the most exciting NYC museums
Take a delicious themed drink at Miracle – a festively decorated bar
Shop until you drop on SoHo (South of Houston Street)
Spend another day shopping on Fifth Avenue, Madison Avenue, and Nolita (North of Little Italy)
Dine at Le Rock, Kochi, Dhmaka, Oxomoco, Van Da, etc.
Take a walk at Brooklyn Botanic Garden
Buy yourself a drink at Starbucks Reserve at the Empire State Building
Where to stay
Budget destinations
San Diego, California
San Diego – is the place with the most beautiful sandy beaches in California.
What makes it an even better option for traveling is the warm weather and sunny days all around the year. The temperature is never too hot or too cold.
The food, activities, and attractions you can experience in San Diego are budget-friendly, making it an excellent trip idea for those with a tight budget.
Things to do
Take the Old Town Trolly Tour (Downtown, Back Bay, Theater District, Waterfront District, Beacon Hill, and more)
Spend the day at a beach
Visit the San Diego ZOO, the ZOO with over 4K rare and endangered animals, 650 species, and 700K exotic plants
Take a San Diego SEAL tour
Explore the Gaslamp Quarter, the Historic Heart of San Diego
Explore the architecture and drink a coffee in the local cafe bars
Where to stay
*All three accommodations are budget-friendly.
Atlanta, Georgia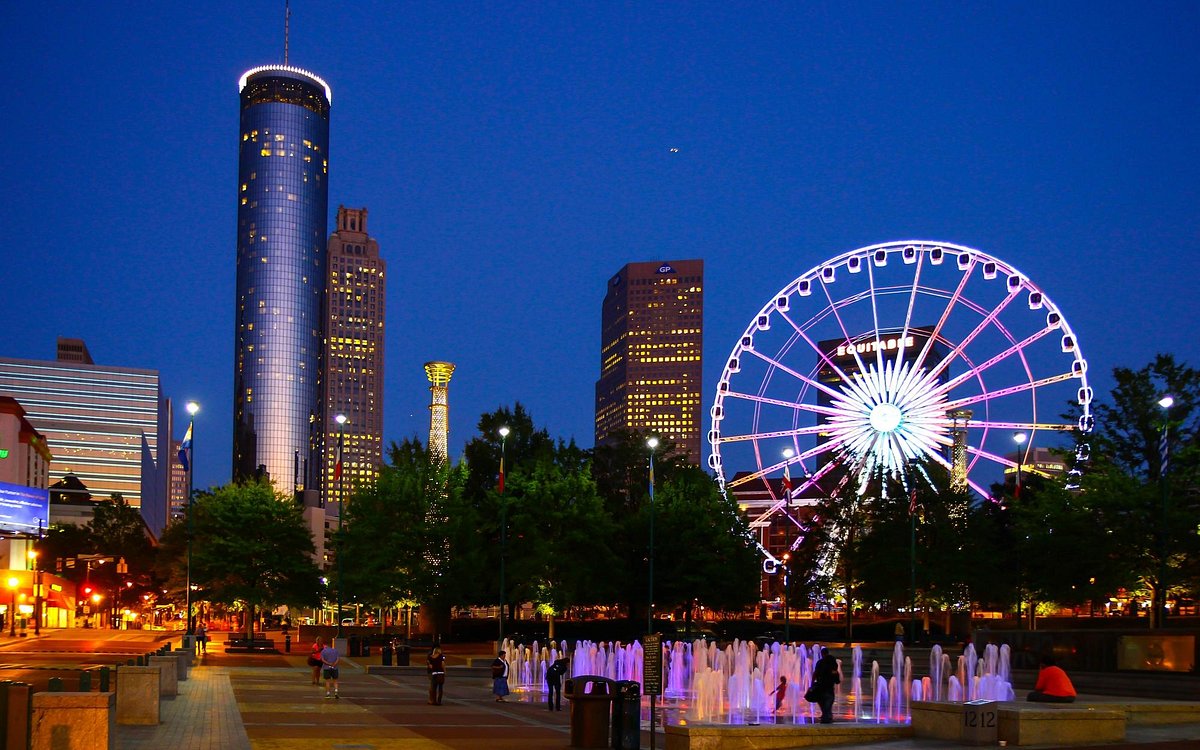 You can explore Atlanta, Georgia without spending a lot of money by buying the CityPass. This pass is perfect for saving money while exploring the most popular attractions in Atlanta. The CityPass lets you visit five attractions, of which two are of your choice.
To save even more, you can opt for a picnic in the nearest parks since Atlanta offers incredible outdoor options.
Things to do
Meet and greet the pandas at Atlanta ZOO
Go to Georgia Aquarium
Visit the World of Coca Cola
Visit the Fernbank Museum of Natural History
Try wines on the North Georgia Wine Country tour
Enjoy the beauty in the Centennial Olympic park
Feed your cravings on a Southern food tour
Where to stay
*All three accommodations are budget-friendly.
More about our TFVG Author