No matter if you are an experienced world traveler or if this is your first trip outside your country to the USA, traveling with kids can be a challenge!
Kids don't come with an instruction manual, and it can feel like every other person you meet is giving you their own advice. On the contrary, we are here with a user-friendly USA travel guide for anyone planning a vacation with children, as well as for the ones who are already out there and wish to make their trip to the USA better.
5 Reasons Why the USA Is the Perfect Family Vacation Destination
No More Choosing between Beaches and Mountains
If you want to spend some time on the beach, head to Florida or California. If you prefer snow sports and winter fun, go north to New York or Colorado. And if you're looking for something more general with everything like hiking and beauty, head west!
The Food Is Mouth-watering
You'll find some of the best food in the world in the United States. From New York City's famous pizza to California's fresh seafood, there are plenty of amazing restaurants to choose from.
You can also try some of America's favorite fast food chains like McDonald's and Burger King.
Worth Exploring Small Cities
If you're looking for a family vacation that's different from the norm, consider visiting one of America's smaller cities. You'll get to experience all the charm and culture of a big city without any of the crowds or traffic.
For instance, the small town of Manitowish Waters in Wisconsin offers plenty of family fun activities for kids and adults alike. You can go swimming at Lake Michigan or rent a canoe or kayak from one of the area's many rental shops.
Memorable Road Trips
The United States has one of the best roads for road trips, and if you want the best exploring experience, there is no better way to hit the road than on a bike. You can see some of the most beautiful landscapes and towns in America on a road trip, and it's a great way to bond with your family.
You can stop at historical sites like Gettysburg or Independence Hall in Philadelphia; visit national parks like Yosemite, Yellowstone, Grand Teton National Park, and Everglades National Park; or just drive along Highway 1 through California's Big Sur coast. You can also visit Bixby Bridge on the Pacific Coast Highway and stop for calming waves at Mission Beach.
Perfect Mix of Art, History, & Nature
The United States of America is a country with a rich history and the beauty of the natural world. It's also home to some of the most famous museums in the world, including the Metropolitan Museum of Art in New York City and the Smithsonian National Museum of Natural History in Washington, D.C.
The USA is also home to some of the most iconic landmarks in history, including the Statue of Liberty, Mount Rushmore National Memorial, and Independence Hall.
When's the Best Time to Visit the USA With Kids?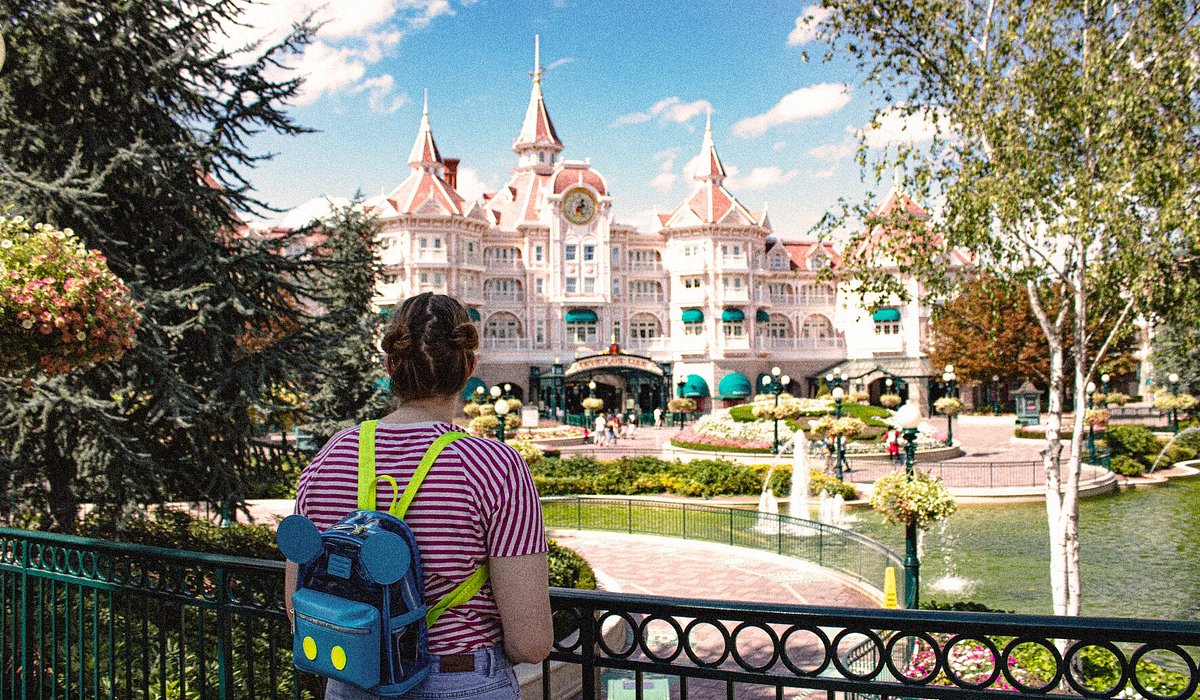 The best time to visit the USA with kids is during the spring and autumn. During this season, there are more activities available and it's generally more pleasant than other times of the year.
In addition, the cost of hotels and restaurants is much lower compared to the tourist season (July through August). Besides, there will be fewer visitors and fewer crowds to deal with.
What's the Weather like in the USA Across the Year?
The United States has versatile weather, and the temperature keeps changing every month. The most extreme temperatures are usually experienced in July and August when heat waves are prevalent. In these months, it is not uncommon for temperatures to reach over 100 degrees Fahrenheit (38 Celsius).
The lowest temperature you can experience in the USA starts in December and keeps going down till February with cool winds blowing at night. Also, it may not reach above 30 degrees Fahrenheit (minus 1 Celsius) during the day. Snowfall can be expected during these months as well.
What's the Perfect Length of Time to Spend in the USA?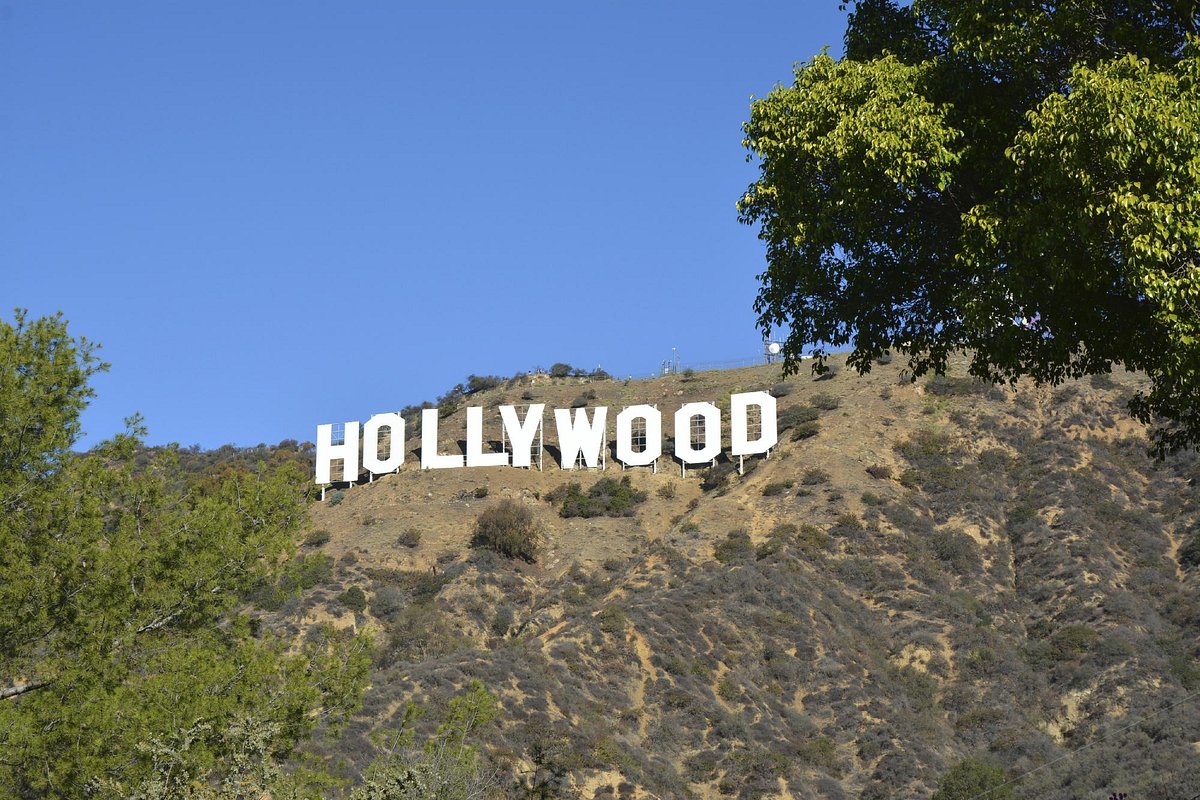 The perfect length of time to spend in the USA actually depends on you. If you're looking for a quick trip, maybe three or four days will do it. However, to explore everything in detail, you might need a week or two.
The best part about spending time in the United States? There are so many options! You can visit one city or travel around the country and see everything from coast to coast.
So, there's no right answer when it comes to how long you should stay – it's all up to your personal preference!
The Best Things to Do With Kids in the USA
National Air and Space Museum
Take your kids to the National Air and Space Museum; they'll love all the exhibits there. You can find it at Sixth Street and Independence Avenue SW. The best part is that you can enter the museum for free, which is a plus when you're traveling with kids.
The museum has more than 21 galleries that cover everything from aviation history to space exploration. There are also interactive exhibits where kids can learn about flying by playing with tools that have been used by real pilots in the past.
You'll also find special events at this museum, especially on holidays. An event like Santa's arrival on Christmas is the most famous one.
American Museum of Natural History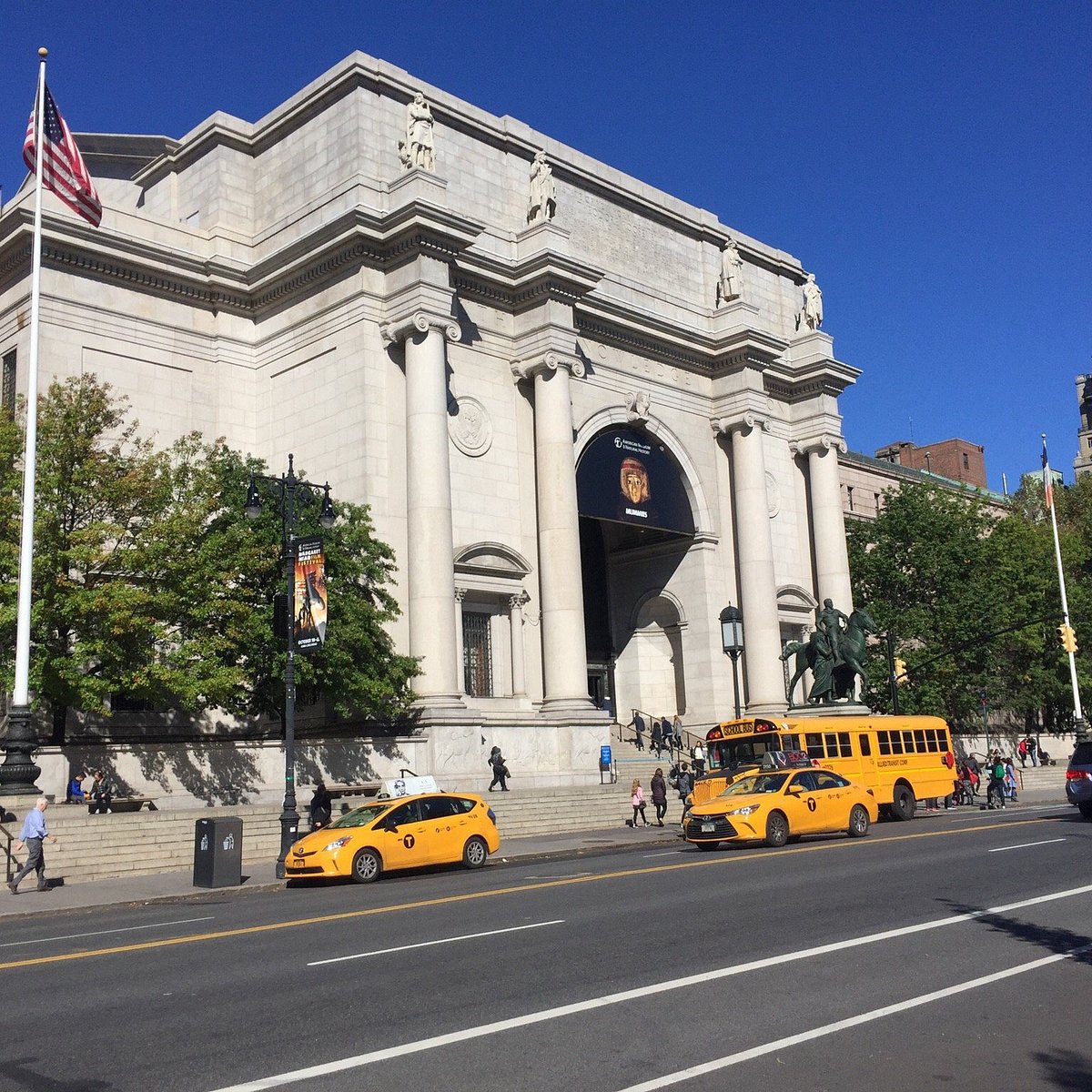 This museum was created in 1874 and is one of the best city landmarks in New York. It's one of the most visited museums in the world, and it's no wonder why, since there are more than 34 million artifacts on display here, including dinosaur bones, meteorites, and fossils.
The museum also has a planetarium with shows about outer space every day at noon and 3 pm If you're looking for something to do with kids that's educational but not too stuffy or boring, this is a great option for the best family vacations!
Yellowstone National Park
Despite being an active volcano and one of the world's largest underground volcanoes, this park is one of the most popular tourist attractions in the USA. It is known for its geothermal features and wildlife, but there are plenty of other things to do with kids here that don't involve hiking or camping.
There are plenty of museums and exhibits at Yellowstone National Park that can be enjoyed by kids. The Old Faithful Visitor Education Center has exhibits about how geysers work and how they were discovered by pioneers. The Yellowstone Association Research Library has several books that kids can read while they're waiting for their parents to finish looking at exhibits.
If you're looking for something more active, there are many trails across Yellowstone National Park where you can hike or bike with your children. Many of these trails are also wheelchair accessible.
Grand Canyon National Park
A fun fact about the Grand Canyon is that it can be seen from space and is also a popular spot among tourists for pictures and picnics. You can hike down into it or take a helicopter ride over it; either way, it will give you an amazing view.
If you're feeling adventurous, try going rafting down one of its tributaries, like the Colorado River or Little Colorado River. You'll see tons of wildlife, including bighorn sheep, deer, and squirrels, along with Native American rock art dating back thousands of years!
Disney World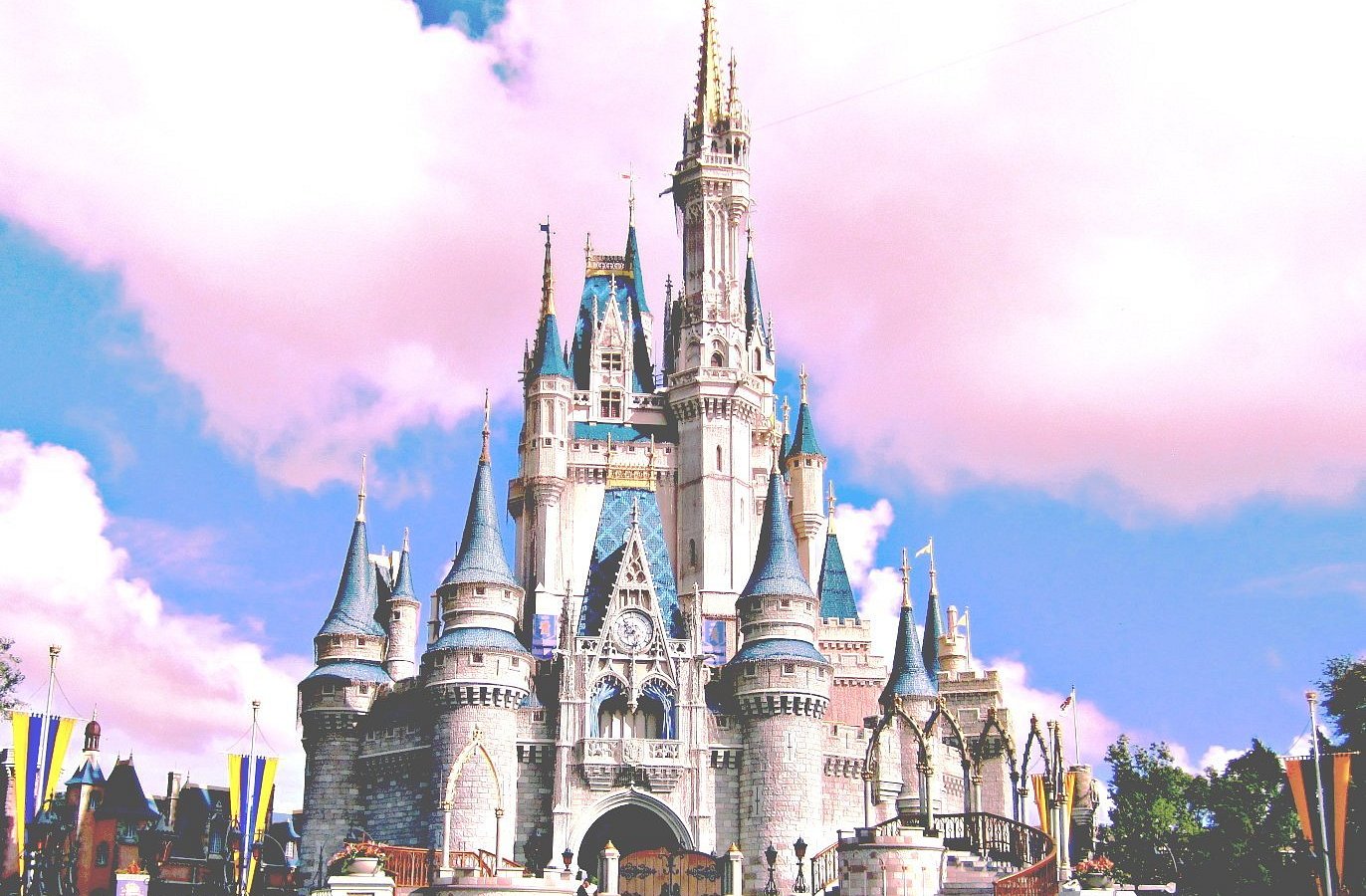 Disney World is a must for any family vacation. The park offers countless activities and attractions, from rides to shows to character meet-and-greets.
Disney World has tons of different parks, including Animal Kingdom, Epcot Center, Magic Kingdom, and Hollywood Studios. You can stay at one park or visit all four! There are also two water parks at Walt Disney World Resort: Blizzard Beach and Typhoon Lagoon. Both are great places for kids who love water activities such as swimming pools or slides!
The Best Family Hotels & Resorts in the USA
YMCA of the Rockies
Estes Park, Colorado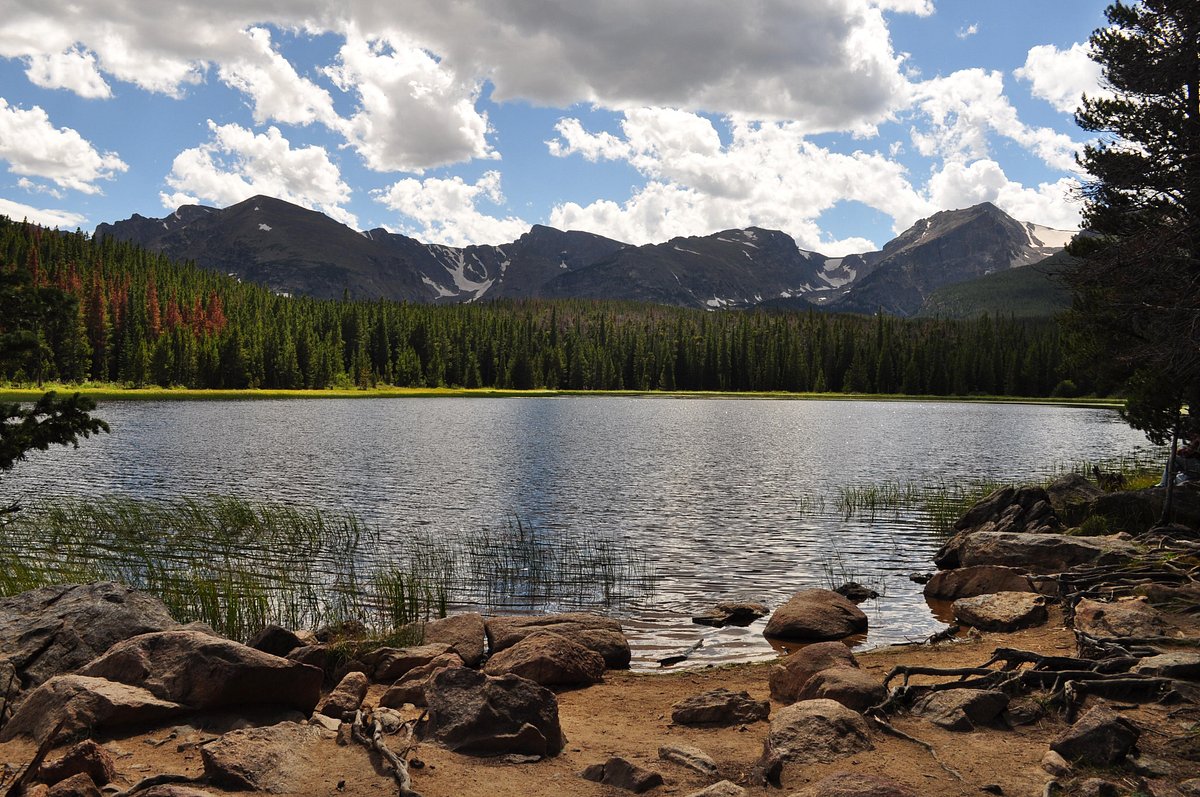 This is one of the best family hotels and resorts you can find in Estes Park, Colorado. The resort offers plenty of activities for kids, including horseback riding, fishing, canoeing, and kayaking.
There are also many hiking trails nearby, which makes this an ideal location for families who want to get out into nature but still have access to all the comforts of home.
Disney's Animal Kingdom Lodge
Walt Disney World, Orlando, Florida
Disney's Animal Kingdom Lodge in Florida is a great choice for families who want to be close to the magic of Disney World but also want to escape the crowds and noise. The resort is located in between two theme parks (Epcot and Hollywood Studios), so it's easy for you to visit either one without having to go far.
If you have some time to spare, visit Blizzard Beach Water Park or Disney Springs, as they are only five to ten minutes away. On the other hand, if you want a relaxing stay away from the hustle and bustle of the parks, try booking one of the villas at this resort. They feature private pools and hot tubs with views of wildlife preserves!
Topnotch Resort
Stowe, Vermont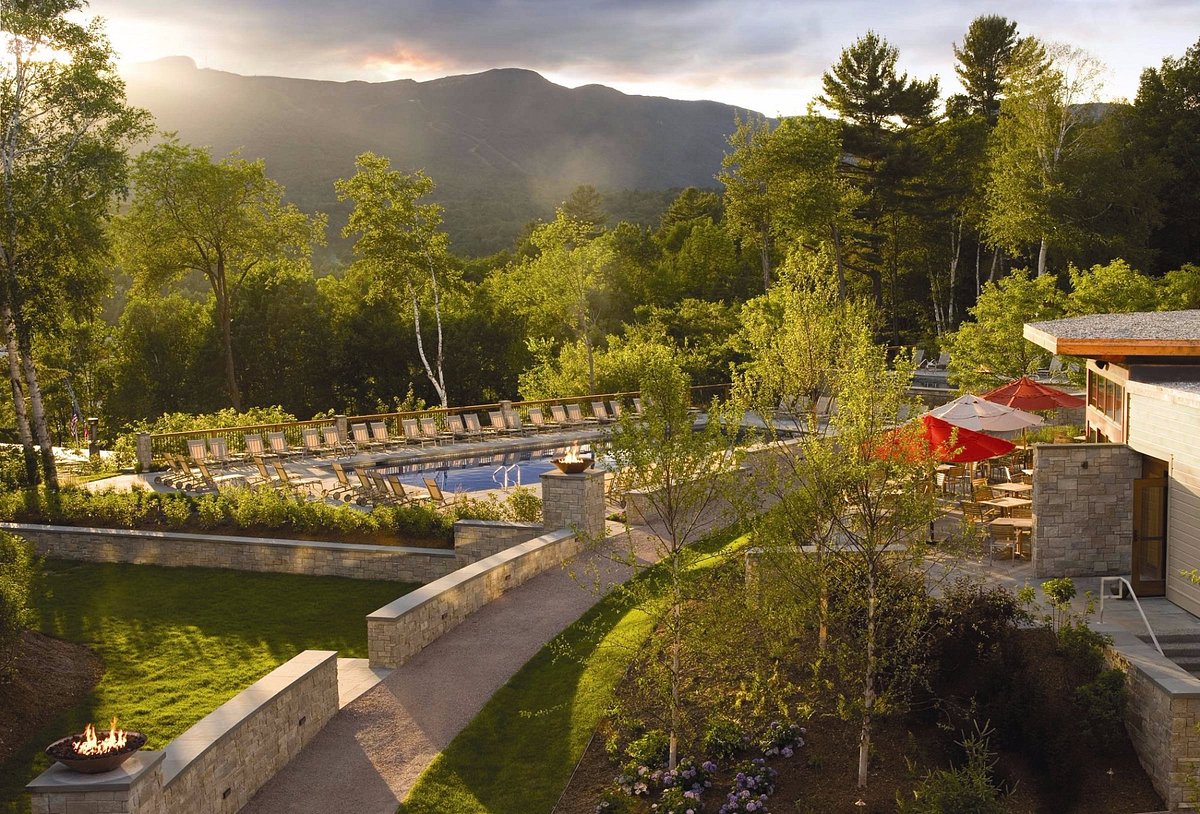 If you're looking for a family-friendly resort that offers the best of Vermont's natural beauty, look no further than Topnotch Resort.
Located in Stowe, Vermont, this luxury hotel offers a variety of activities for all ages, including skiing and snowboarding, hiking and biking trails, swimming pools, and more. The resort also has an impressive collection of restaurants where you can enjoy delicious meals prepared by award-winning chefs.
If you need a break from the action, there are plenty of quiet corners where you can relax with a good book or take advantage of the spa services offered on-site.
Mirror Lake Inn
Lake Placid, New York
The Mirror Lake Inn is a family-friendly hotel located in Lake Placid, New York. This hotel has a variety of amenities that are great for kids, including a pool and playground. The Mirror Lake Inn also offers free Wi-Fi and pet-friendly rooms. Therefore, it is perfect for families who want to explore the Adirondacks region of New York State.
What's the Average Cost of a Hotel in the USA?
On average, you can get a room at a hotel in the USA per night for $100. This price can vary depending on where you're traveling and what kind of accommodations you're looking for. But it's generally a good baseline for estimating how much it will cost to stay overnight somewhere.
The Best Places to Eat With Kids in the USA
VAGA
Encinitas, California
Encinitas is a beautiful little town in Southern California known for its beaches, but it's also got a lot of great restaurants.
One of the best places to eat with kids in the USA is VAGA, which has an awesome menu and atmosphere. The restaurant serves up Italian fare like pasta, pizza, and salads–and they've got kid-sized portions too!
With fresh and delicious food and a dozen options for vegetarians, VAGA is a one-stop shop. In addition, they keep an open kitchen so the customer can have a live view of their food being prepared.
If you're looking for a place to take your kids out on a date night or just want to enjoy some delicious Italian food while relaxing by the beach, then look no further than VAGA!
Joule
Seattle, Washington
If you're looking for a place to eat with your kids in Seattle, Washington, look no further than Joule. This restaurant has a fun, relaxed atmosphere and offers great food that both kids and adults will love. The menu includes dishes like fish tacos, chicken wings, and even mac & cheese! You can also grab a drink from their full bar while you wait for your food.
Gautreau's Restaurant
New Orleans, Louisiana
Gautreau's Restaurant in New Orleans, Louisiana is a popular spot for locals and tourists alike. Serving traditional New Orleans dishes, along with some French and American cuisine, while giving special importance to seafood, this restaurant can offer a special treat to your kids.
The casual and relaxed atmosphere makes it a great place to bring kids. You can find dishes like gumbo and jambalaya on the menu, along with grilled fish and chicken. Furthermore, Gautreau's Restaurant also has plenty of options for vegetarians.
Demi
Minneapolis, Minnesota
Demi is an upscale French restaurant in Minneapolis, Minnesota that serves up delicious food in an elegant setting – perfect for date night or special occasions!
Don't worry, if you want something different for kids and adults, as this restaurant has a versatile menu with dishes for everyone. If you're looking for something simple like macaroni and cheese or spaghetti and meatballs, Demi has it covered. For those who want something more adventurous (or just want to splurge), try the duck confit or steak frites plate with a side salad or fries (we recommend both!). You'll love their selection of wine too!
Carnitas Lonja
San Antonio, Texas
This joint is known for its authentic Mexican food and lively atmosphere. The menu offers everything from tacos to enchiladas, but the real draw here is the carnitas: crispy pork that's slow-cooked in its own fat until it's just right. It's served with rice and beans, which are also made from scratch at this restaurant.
If that is not enough, check out their children's menu for special dishes that kids love the most. So, if you're looking for a place where everyone can get something they love, including your little ones, Carnitas Lonja in San Antonio, Texas is worth checking out.
The Best Day Trips From the USA That the Whole Family Will Love
Tarrytown and Sleepy Hollow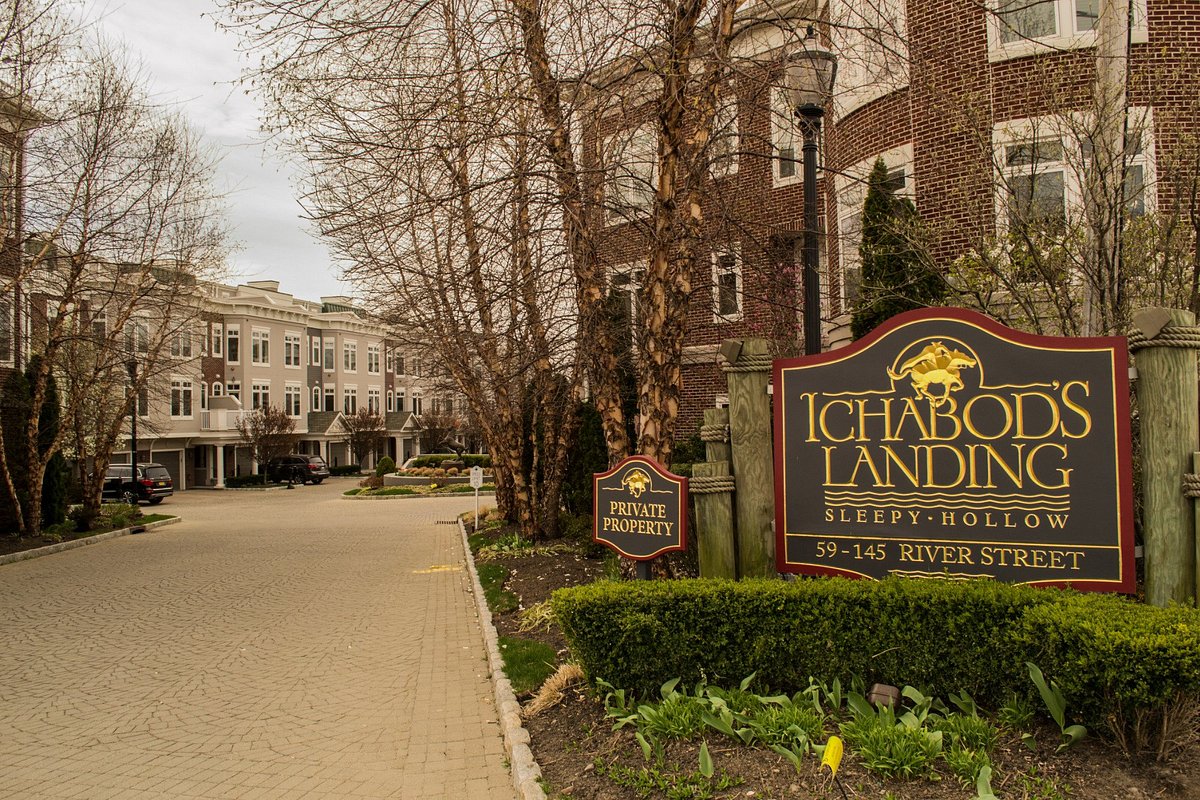 Near: New York City
The Hudson Valley is one of the most scenic areas in all of New York, and it's an easy day trip from Manhattan. Tarrytown and Sleepy Hollow are two of the best day trips from New York City that you can take on your next family vacation.
Tarrytown is a historic village with several attractions, including the Tarrytown House Museum, the Lyndhurst Estate and Gardens, and the Vanderbilt Mansion National Historic Site.
Washington has a very famous legend of Ichabod Crane, who was the headless horseman, and this sleepy hollow is the home of that person. The area also has many scenic drives and trails for hiking or biking.
Concord
Near: Boston
Concord is the birthplace of the United States. The Minute Man National Historic Park in this town was made to remember the first shots fired during the American Revolution.
Visitors can tour the house where Paul Revere lived, as well as see his famous statue that stands on Monument Square in front of City Hall. The trip is full of history, but Concord also offers plenty of fun activities for kids and adults alike.
There are several museums in town, including the Harriet Beecher Stowe House (the author's home), which has been restored to look exactly like it did when she lived there in the 1800s.
You can also visit Walden Pond State Reservation, where Henry David Thoreau wrote his famous book "Walden." Or you can take a short drive out to Walden Pond State Reservation for great hiking trails through woods full of wildlife like deer and foxes!
Starved Rock State Park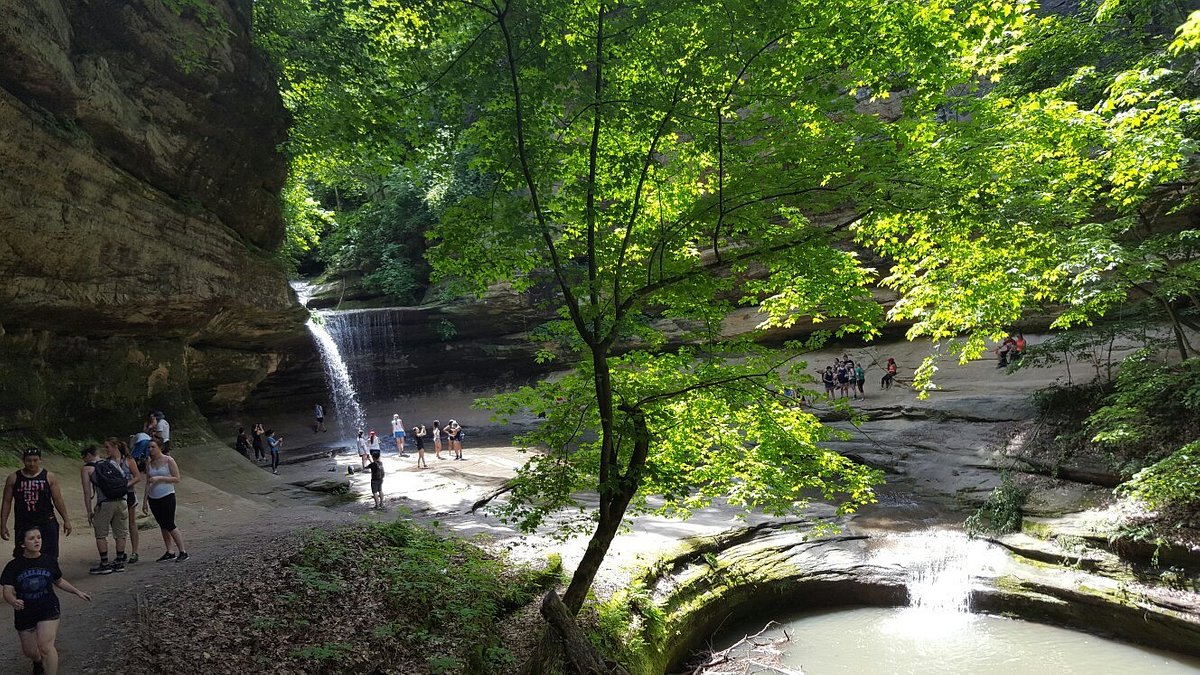 Near: Chicago
If you're looking for a day trip that the whole family will love, look no further than Starved Rock State Park. This park has everything you could want – hiking trails, waterfalls, beautiful views of the river, and a gorge below. You can also enjoy a boat tour there.
It also has plenty of opportunities to spot wildlife (including bald eagles!). The kids will love climbing around on the rocks and exploring caves while you explore the area's history.
Starved Rock is located in Utica, Illinois, about two hours from Chicago, so it's a great destination if you're planning on visiting Chicago or another city in Illinois. It's also close enough that you could easily drive down for a weekend getaway if you wanted!
Wilmington, Delaware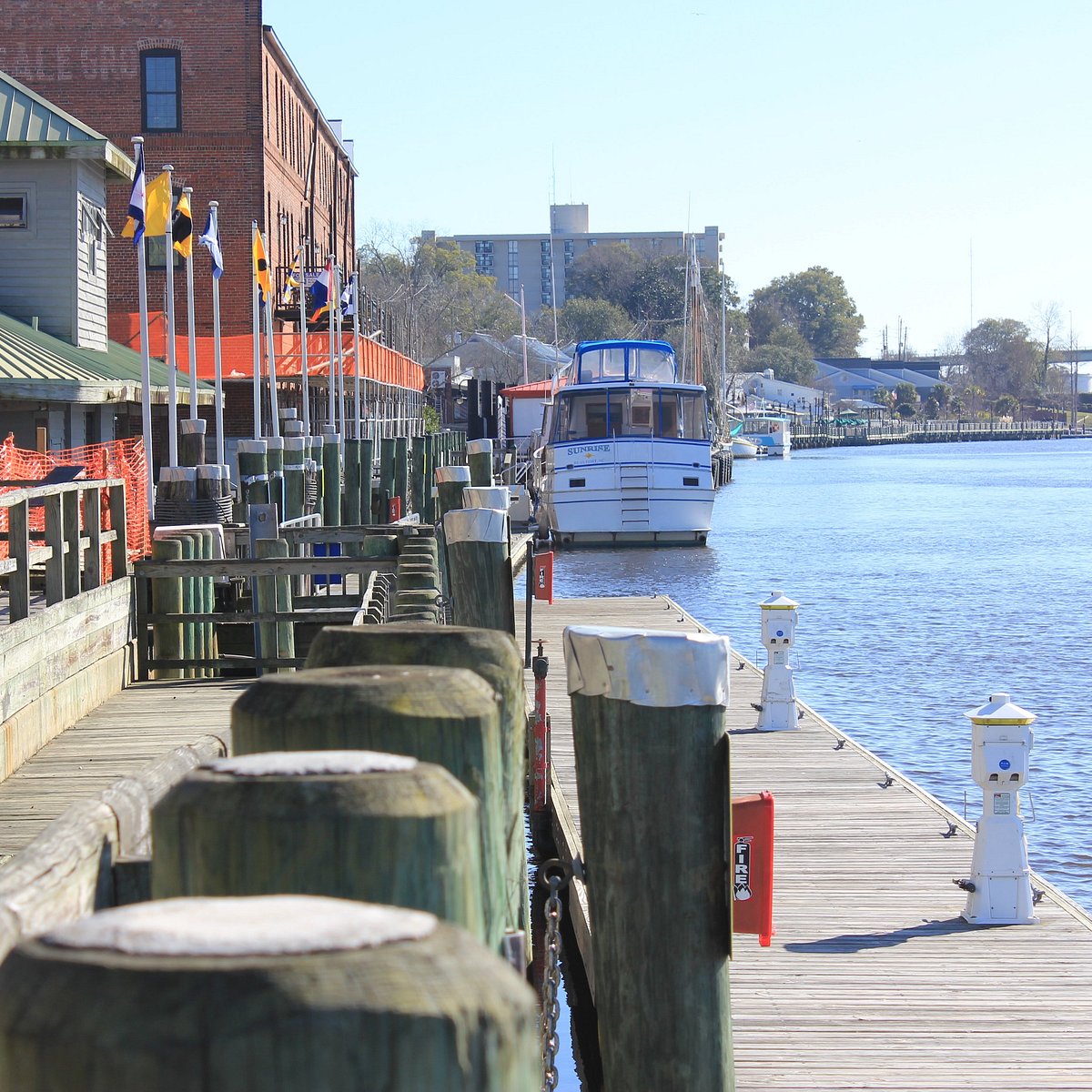 Near: Philadelphia
If you're looking for a day trip that will keep the whole family entertained, Wilmington is your best bet. The city has plenty of attractions to keep everyone entertained.
The first stop on your tour should be the Brandywine River Museum of Art. This museum has several exhibits that include works by artists such as Picasso and Monet. There are also interactive exhibits that allow visitors to create their art using different mediums.
After spending some time at the museum, head over to the Nemours Mansion & Gardens, where you can take in stunning views of the Brandywine River while enjoying breathtaking gardens full of flowers and trees. There's even an outdoor maze for kids who want something extra fun!
Next up is lunch at one of Wilmington's many restaurants. One option is The Millworks on Market Street, which offers delicious food at reasonable prices. Plus, they have an awesome view.
How to Get Around the USA During Your Vacation?
If you're not up for driving yourself, or if you just want to see more than just one part of the country during your vacation, there are plenty of ways to get from place to place!
Here are some of our favorite ways to travel around:
Train
The trains are great because they go everywhere and they're cheap! You can get on one in New York City and end up in San Francisco without having to deal with any traffic or tolls.
Bus
Buses are another great option if you want to save money on transportation while still getting where you need to go quickly and easily. Some buses even have Wi-Fi so you can stay connected while traveling!
Airways
Planes are expensive but worth it if your destination isn't too far from where you started (like Los Angeles).
Renting a Car
Take a road trip! The best way to see all of America is by car, so if you have time in your schedule, consider renting one and hitting the road. You'll be able to stop wherever you want and see whatever catches your eye.
Tour Guide
If neither of these options sounds appealing, consider hiring a tour guide who will take care of all your transportation needs while showing you around their favorite spots along the way (and saving money on gas!).
The Best Ways to Get to the USA for Your Vacation
If you are looking for a direct flight, many airlines offer this option. You can also take a train, bus, or car if you want something more adventurous, depending on your country.
If you are traveling by plane, several airports in America serve domestic flights as well as international ones. These include JFK International Airport in New York City, LaGuardia Airport in Queens, and Newark Liberty International Airport in New Jersey.
There are also large airports such as the Dawson Community Airport, which serves domestic flights only, and Ronald Reagan Washington National Airport, which serves both domestic and international flights.
If you prefer taking public transportation instead of driving yourself, then consider taking Amtrak or Greyhound buses instead since both companies offer services throughout most states within America, including Alaska and Hawaii too! You can even take Amtrak from Canada to New York.
7 Top Tips for Staying Safe in the USA When Visiting With Kids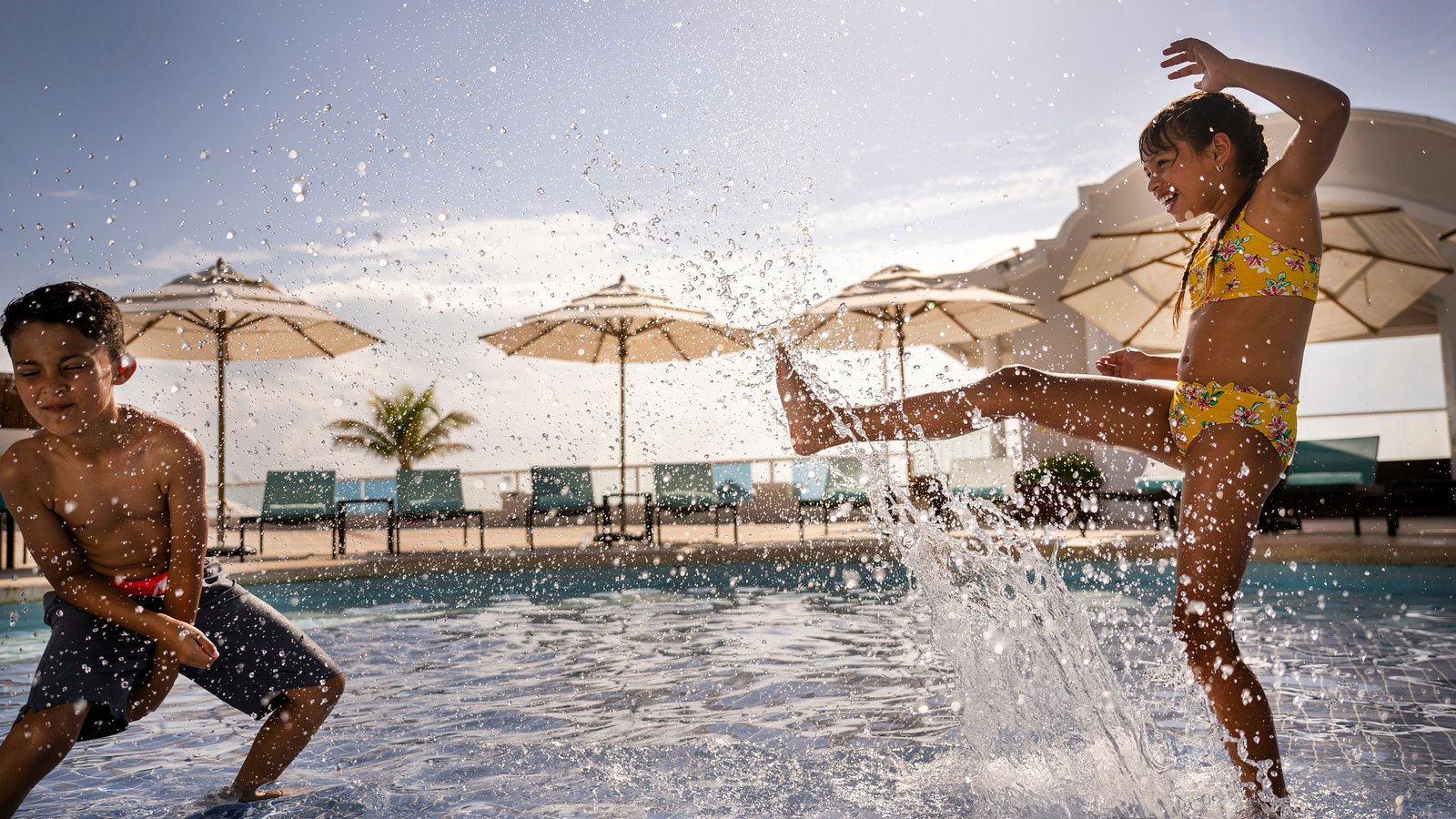 Staying safe in the USA when visiting with kids is a top priority for families. Every parent wants to protect their children from harm when traveling abroad, but did you know there are some things you can do to curtail your risk of facing problems on vacation? Here are some worth-noting points for you to add to your checklist, and make sure you mark them too!
Family ID Bracelets
First and foremost, we recommend using family ID bracelets. These silicone bracelets can contain important information about your family members, including their names, allergies, blood type, and even the phone numbers of their parents or guardians.
If someone finds one of your children who has lost their way, they can use this information to find out who they belong to so they can be returned safely. You can buy them online, and they usually come in a pack with different band sizes.
So, whether you're taking a road trip, visiting an amusement park, or attending a sporting event, using ID bracelets for the whole family can help keep your children safe.
AirTags or Tiles
AirTags are great because they help keep your family safe. Simply attach them to the outside of your child's backpack and track that backpack's location at all times. So, if your children wander off or leave their backpacks behind, you'll know right away rather than having to get worried.
Tiles or AirTags are easy to attach to your child's clothing as well. They can be engraved with your child's name and/or phone number, so you don't lose track of them in a crowded place. Besides, the batteries last almost a year.
Make a Family Safety Code Word
We all know that kids are frequently oblivious to their surroundings. But, in a situation where you need to communicate quickly and discreetly with your children, having a family password can help remedy that problem.
Use something like an alligator or avocado to alert your children to dangerous conditions. For instance, "We are in an alligator situation" is a phrase your children should be familiar with and know how to respond to.
On hearing this word or phrase, your children should know to respond quietly, leave everything they are up to, and follow what you say.
Use this term to let your child know that if they feel something is dangerous or if they see something that worries them, you want them to tell you about it.
When your child notices something that may be dangerous, they can tap you on the shoulder and use the word "alligator" to get your full attention.
Travel Vaccines
Much like you need all the important paperwork, it is also a good idea to make sure your children are up to date on any travel vaccines. The main ones you need are Japanese encephalitis and yellow fever.
You should always carry a certificate proving that you have had the proper vaccines. When you are traveling outside of your home country, it's a good idea to double-check with your physician or local travel clinic if you need any booster shots.
First Aid Kits
If you're traveling with kids, it's important to have a first aid kit on hand. You never know when someone might need a bandage or an antibiotic. Make sure that the kit contains all the essentials: bandages in various sizes, gauze pads, and rolls; antiseptic wipes and ointments; antibiotic ointment packets; a thermometer (to check for fever); antihistamine tablets (for insect bites); and pain reliever tablets (for headaches).
Take a Family Photo
When you're traveling with your kids, it can be hard to remember everything you need to do. That's why we recommend taking a photo of your whole family at the start of each day before you leave.
The picture will remind you of what everyone looks like and help you identify them if they get lost. You can also use it as a reference if someone asks if they are missing anyone. Or if a police officer needs to see identification for all members of your family.
Conclusion – USA Family Travel Guide
The U.S. has plenty to see, do, and eat—but planning your trip might be tough. This USA Travel Guide shows you how to prepare with plenty of family-friendly activities – like visiting the mountain town – so you can focus on enjoying your time in the USA with your kids!
More about our TFVG Author