No doubt, Virginia is one of the most unique places in the USA to consider for your vacation. With miles and miles of picturesque sandy shorelines and colorful sights and sounds, this destination checks so many boxes. Lovers visiting Virginia are in for a treat, as the destination consistently delivers on its tourist slogan "Virginia is for lovers."
However, one might wonder if Virginia is a great vacation destination to travel with the family. Well, if you're thinking of traveling with kids to Virginia, there are tons of places and activities for the whole family to enjoy. There are several resorts, historic monuments, water parks, and other family-friendly attractions to satisfy your wanderlust.
This travel guide explores everything you need to know before visiting Virginia with kids. Firstly, here's what makes Virginia the perfect destination for your next family trip.
5 Reasons Why Virginia is the Perfect Family Vacation Destination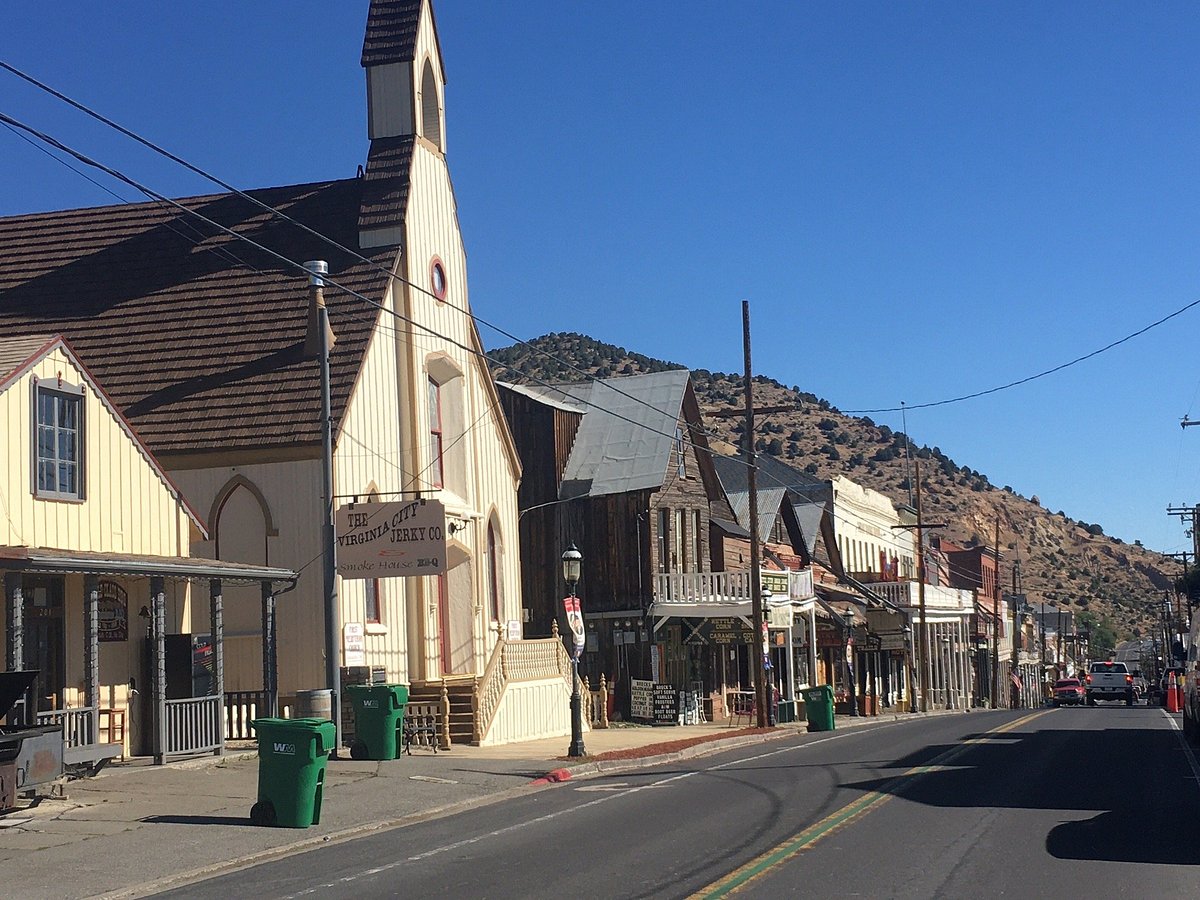 There are several reasons why Virginia is a choice destination for the perfect family vacation.
Great Beaches
Virginia is blessed with thousands of miles of coastline and some of the most beautiful and family-friendly beaches in the country. The state boasts over a dozen beaches running for miles on the Atlantic with warm waters going up to 28 degrees in the summer.
Virginia beach is the state's most popular beach, and it welcomes millions of tourists every year. These beaches make for a great timeout for both adults and kids vacationing in VA. Ocean View Beach Park is another fantastic destination for you and your family to have a picnic and collect seashells.
You and your family can also explore some of the best urban whitewater in the country, rafting in the James River for the ultimate family holidaying experience. Children as young as six years old can enjoy the rapids of this river located in Virginia's capital city, Richmond.
For the ultimate family weekend getaway, you can visit the Eastern shore and explore the different beaches along the Chesapeake Bay with perfectly calm waters. Boats are available for families to ride from Wachapreague on the Atlantic shore to protected barrier islands. Wherever you end up, you'll find some of the finest seafood restaurants for the whole family to enjoy.
Theme Park Thrills
No doubt, amusement parks have all the right ingredients for the ultimate family fun time. Virginia is home to several theme parks, boasting some of the biggest roller coasters in the world.
If you're visiting Virginia with family, you'd be in for the time of your life in their two most popular theme parks- Kings Dominion and Busch Gardens Williamsburg. Enjoy the classic European theme of Busch Gardens in Williamsburg, with a selection of seriously fun roller coasters.
There, you can sample the local food and stroll through the European-esque locations featuring beautifully landscaped villages. For the complete southern and Virginian feel, treat your family to a day at Kings Dominion.
Relive the Rich American History
Virginia is a history-rich state. The state is home to some historical sites, such as the birthplaces and burial sites of four of the first five US presidents. Monticello, home to former American president Thomas Jefferson, is one of the most popular historic sites in the state.
These sites are fantastic for adults to explore, but they are also a great idea for children to learn the history of the state and the US. George Washington's 18th Century home lies on the Potomac River and is a great place to explore history.
Your kids are also going to get a kick out of visiting the extraordinary living history museum, Colonial Williamsburg. This museum gives your children an immersive historical experience they won't forget in a hurry.
Enjoy Boardwalk Biking
You can enjoy some family biking fun on Virginia's amazing biking trails. The Virginia Beach boardwalk is one of the more famous spots for families to enjoy biking in. The three-mile boardwalk is the perfect place to bond with family while biking, and take pictures with the 30-foot-high King Neptune statue midway through the boardwalk.
The boardwalk has two separate paths for cycling and walking, so you and your family can cycle the trails without worrying about dodging pedestrians. For the ultimate family biking experience, you can rent tandem beach cruisers or a four-wheel Surrey bike for the whole family to ride together as a team.
Virginia offers miles and miles of cycling trails through various types of landscapes. Thus, you're sure to enjoy unique biking experiences on popular trails in First Landing State Park and False Cape State Park.
If you're thrilled by exploration, you and your family can cycle through a range of distinct ecosystems at First Landing State Park. Enjoy interpretive hiking and cycling trails through the most interesting ecosystems, including some endangered habitats like the maritime forest community. Several of the trails lead you on an exciting journey to some beautiful local beaches that are otherwise inaccessible by car.
Explore Underground Caverns
Virginia is home to some of the most unique caverns to explore with your family. These caverns are usually accessible throughout the year, are kid-friendly, or have kid-friendly tour packages.
Regardless of the season or how hot or cold it is outside, these underground attractions are always about 55 degrees Fahrenheit year-round. Luray Caverns and Shenandoah Caverns are two of the state's best and most popular caverns, visited by locals and tourists. Virginia has seven other caverns besides these, all featuring unique rock formations.
The tunnel matrix in Luray Caverns is expansive, featuring some incredible chambers up to ten stories high. These caverns are a designated national landmark and feature incredible formations of calcium carbonate stalactites and stalagmites.
If you are looking to get the most breathtaking family photos, you'll love Luray Cavern for its unique, picturesque formations like the "Stalacpipe Organ," lakes, and golden stone columns. This cavern has paved walkways and no steps to climb throughout the whole tour. As a plus, if you have kids younger than five, their entry to the cave is completely free. Besides these, there are a lot more fun things to do on-site.
When's the Best Time to Visit Virginia with Kids?
Virginia is pretty great to visit most of the year. However, if you're holidaying with kids, it's best to visit the week before other children get out of school for the holidays. The second week of June is a fantastic time to visit Virginia with your kids, as there will likely be fewer crowds.
Generally, the summer holidays witness an influx of holiday fun-seekers to the beaches and vacation spots in Virginia. So, it's best to come in the second week of June if your kids are out of school by then.
If you are planning a late-in-the-year trip, consider going on Labor Day weekend, or the week after Labor Day. Going later in the year is still OK, but you might not be too pleased with the cold waters.
What's the Weather in Virginia Across the Year?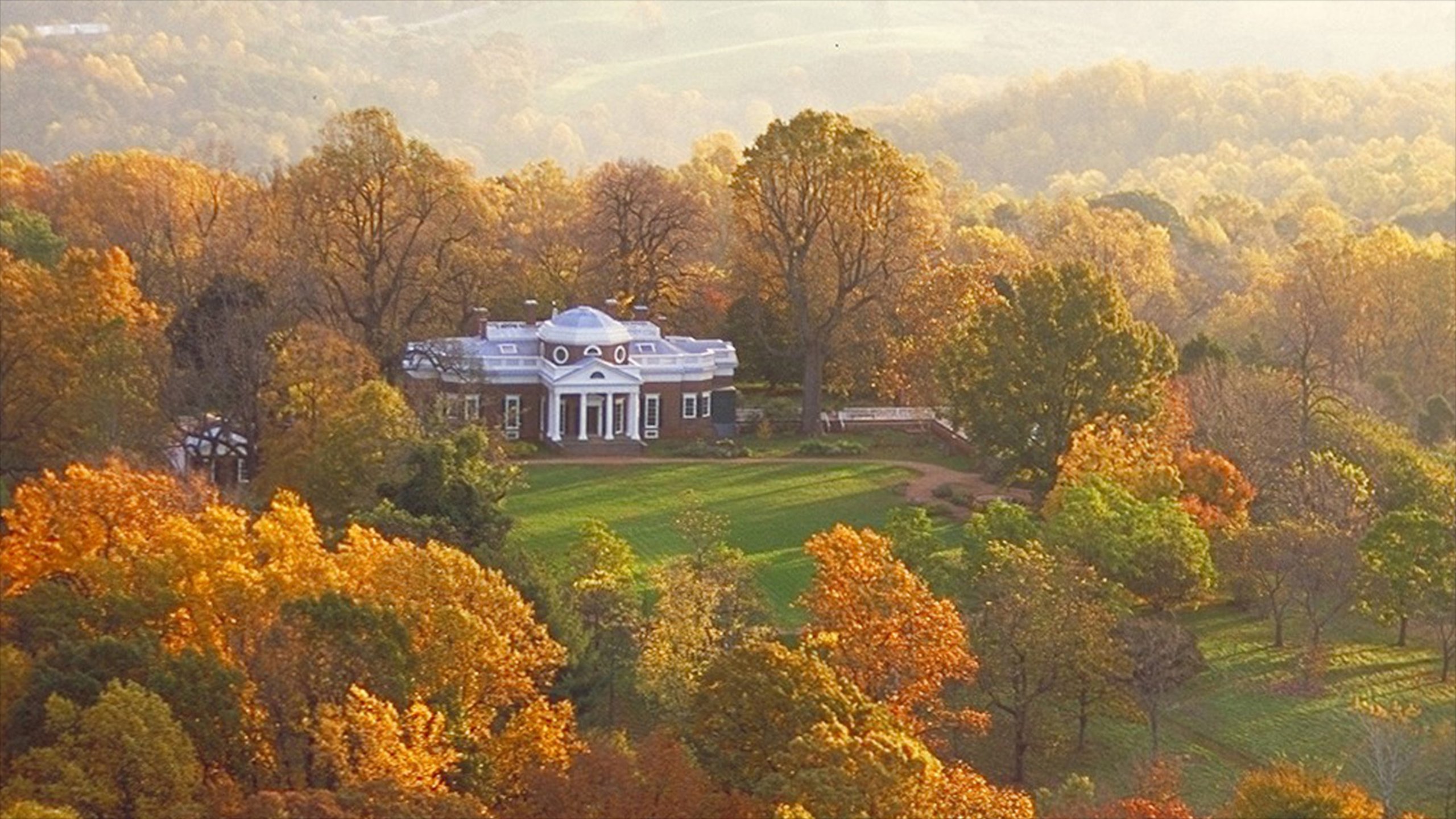 Like several other states, Virginia has some distinct climate regions, namely Western Mountain, South Western Mountain, Tidewater, Piedmont, and Northern Virginia.
The average temperature of the Tidewater climate region is 35-48°F on average in January and 71-85°F on average in July. This climate region includes Tidewater, Hampton Roads, and Chesapeake Bay.
The Piedmont Climate Region experiences average temperatures of 27-47°F in January and 68-88°F average in July.
The most snowfall at the peak of the winter occurs in the western and southwestern climate regions, accounting for an average of 20 inches annually. Generally, Virginia's weather lies between the extremes and is often described as having a "Goldilocks climate." The weather is best described as humid and subtropical, with charming warm summers and comparatively mild, crisp winters.
If you are visiting in the winter, ensure to bring warm clothing. The coastal temperature during the summer months is usually under 90 degrees, and on average, there's a moderate amount of rain throughout the year.
What's the Perfect Length of Time to Spend in Virginia?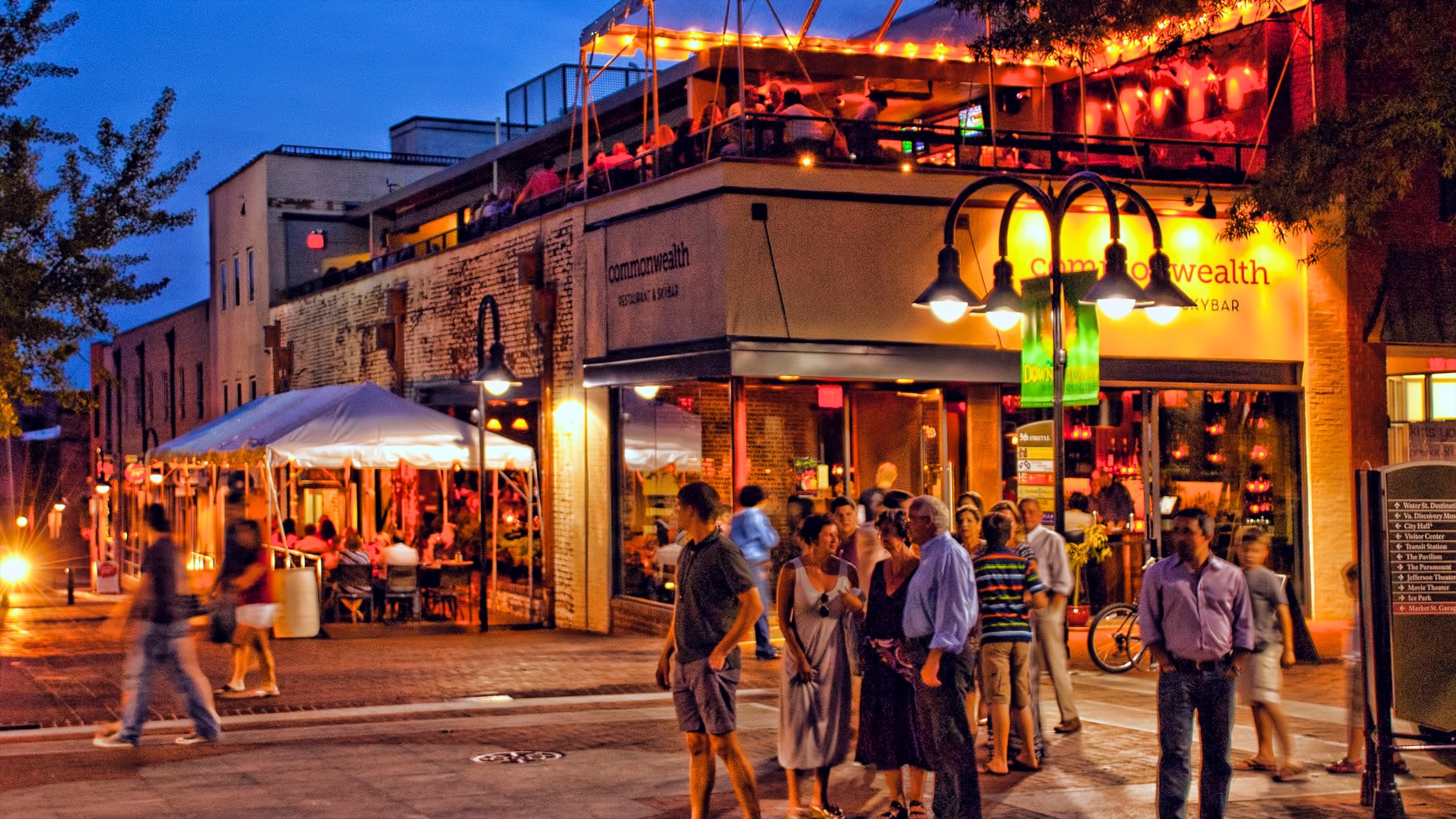 The perfect length of time to spend in Virginia depends on your and your family's plans and interests. If you want to enjoy all the sights and sounds of this history- and culture-rich state, ten days is a good duration to spend with your family.
With 10 days, you can spend a weekend at the beach, spend other days visiting historic sites, and theme parks, and explore the underground caverns. However, this would mean your days would be jam-packed with numerous fun activities. If your itinerary only includes a select number of places, you can spend a weekend there, but that only gives you enough time to fully explore Virginia Beach or a theme park. If you're thinking of visiting Virginia with family, it's best to make an itinerary that includes places you would visit with family.
The Best Things to do with Kids in Virginia
There are several things you can do to give the kids the time of their lives on your Virginia vacation. You and your kids can explore a world of hidden wonder at the Virginia Aquarium & Marine Science Center.
Visit the Shenandoah National Park (under the National Park Service) if you want to hike or take a skyline drive with the family. You can also camp at the different campgrounds there for a great bonding experience with your family.
You can also get tickets to the Virginia Safari Park, a drive-through safari. There, you and your kids will get to explore and meet various animals in their natural habitat. You can also visit Virginia Zoo for less contact if you prefer.
Take the whole family to see the wild ponies at the Chincoteague National Wildlife Refuge. If you visit in July, you might catch the ponies swimming in the annual pony swim. For more nature explorations, visit the Blue Ridge Mountains.
For more fun with kids, explore the various fabulous beaches in the state with your kids in tow. You can also explore Rope Adventure Park, Toy Town Junction, the National Maritime Center, and the BlueRidge Parkway for more family-friendly activities. In the winter, stay in the fantastic resorts in the city and treat your family to some snowboarding and ice skating fun.
The Best Family Hotels & Resorts in Virginia
Virginia is home to hundreds of hotels and resorts, and several of these facilities are great to stay in when you're in town with your family. Here are a few of the best family-friendly hotels and resorts in Virginia.
The Ritz-Carlton, Pentagon City
The Ritz-Carlton is a five-star, kid-friendly hotel situated in the heart of Arlington, VA with a 4.5 out of 5 rating on Tripadvisor. This hotel offers kid-friendly amenities for your kids and other amazing amenities for adults.
The hotel also has a kids program that offers gift bags to your kids upon entry to the hotel. They also provide child-proofing kits and other infant-suitable amenities at your request. If you're looking to explore Virginia with your family while enjoying top-notch accommodations, The Ritz Carlton is your best bet.
Massanutten Resort
A fantastic experience awaits families visiting the Massanutten Resort located in the heart of Shenandoah Valley. This resort sits on 6,000-acre land and provides a vast amount of family-friendly amenities on site. The breathtaking resort provides a variety of accommodation types for families, including condos and hotel units. A highlight of this resort is the massive indoor and outdoor waterpark, its massive golf courses, and other unique recreational amenities.
In the winter, families can enjoy snowboarding, ice skating, and skiing on the property. Dining options at this resort range from salads, burgers, and BBQs to to-go meals and other delicacies. For the ultimate mountain fun and local dining experience for the whole family, this resort is one of your best options.
The Omni Homestead Resort
There's a reason why this resort has hosted 23 US presidents since its inception. This scenic resort screams Southern hospitality and has so many amenities to give you and your family the most enjoyable experience ever.
This 2,000-acre property provides an endless range of fun and exciting features, including some of the best golf courses in Virginia, horseback riding, kayaking, and zip lining. The 493-room resort features a lazy river, exciting water slides, and a large family pool. You also get nearly a dozen dining options while at the resort.
If you're visiting with your family, there are different accommodations that you can get here depending on your family size, like their traditional garden wing rooms with double beds. This resort is also pet-friendly, so you can enjoy all the fun with your furry friends in tow.
Hilton Virginia Beach Oceanfront
This hotel is located on Atlantic Avenue in Virginia Beach. The Virginia Beach boardwalk, Ocean Breeze Waterpark, and the Virginia Aquarium.
The hotel has an on-site restaurant, world-class room service, an indoor pool, outdoor pools, and concierge service. Lodge in this hotel and get fantastic views of the Atlantic from your suite.
There are several other hotels to stay at like the Oceanfront Inn, Holiday Inn & Suites, Jefferson Hotel, etc.
What's the Average Cost of a Hotel in Virginia?
Just like in other places, hotel prices vary widely in Virginia. Also, location, seasonality, and amenities can influence the cost of hotel accommodations in Virginia.
However, on average, you will pay $170 for a double room. Weekend nights could be more expensive. You can also find much cheaper accommodations, even as low as $30 for double rooms. Note that cheaper rooms might have a catch, so you must ensure that you check ratings and reviews before booking.
The Best Places to Eat with Kids in Virginia
Virginia has hundreds of restaurants and eateries to cater to whatever food craving you have all year round. There are several kid-friendly restaurants scattered around VA, and many more are situated in the most vibrant areas of town, like Virginia Beach. Here's a list of some of the best places to eat with kids when you're in Virginia.
Sunnyside Cafe
If you are in or around the Virginia Beach area, you might fancy getting breakfast at Sunnyside Cafe. This cafe, down at the south end of the beach, serves fresh and tasty breakfast and lunch for the entire family.
Some of the popular meals on the menu include pancakes and eggs, waffles, cereals, etc. This cafe and restaurant is family-owned and has the friendliest staff on hand to serve you. The reviews of this restaurant are nothing short of excellent, with most customers hailing the cafe for its large portions, big menu, and fair prices.
Pocahontas Pancake and Waffle House
This cozy and casual oceanfront diner is a fantastic place to get a quick bite with the kids. This spot offers a great selection of teas, coffee, and comfort food and is a top destination for tourists and locals who want to enjoy their favorite desserts on the oceanfront.
This waffle house has high chairs for kids and wheelchair-accessible amenities. Some of the popular foods on their menu include waffles and French toast, home fries, blueberry pancakes, club sandwiches, crab omelets, etc. You're sure to find a variety of pancakes and waffles to try, including gluten-free options.
Citrus Breakfast and Lunch
This restaurant, situated on Great Neck Road in Virginia Beach, has a large menu selection for the entire family to enjoy breakfast, brunch, or lunch. They also have a special kids menu for your kids to make orders from and beer/wine options for the adults in your company.
Some of the popular breakfast orders include fried chicken and waffles with spicy maple syrup, a seafood omelet, egg benedicts, triple berry French toast, and others.
Their kids' menu includes chicken fingers, mini corn dogs, and mac and cheese. There are also a variety of healthy meal options on their breakfast and lunch menus. You can also enjoy fresh foods from other kid-friendly locations like Rudee's Restaurant and Cabana Bar, Kings of the Seas, ShoreBreak Pizza & TapHouse, and Mission BBQ.
The Best Day Trips from Virginia That the Whole Family Will Love
While in Virginia, you can plan a day trip with the whole family to some of the famous destinations in nearby cities. Besides this list, there are several more places you and your family can day trip to while in Virginia.
Explore Kentucky
Besides the horse farms and Southern hospitality, there are several fun and lovely things to do with your family in Kentucky. It's a great place to visit in any season, with loads of fun adventures to experience with the family.
Mammoth Cave National Park is a great place to explore with your family. You can make reservations to get a guided tour with your family through the magnificent cave system. Here, you can go horseback riding, canoeing, camping, and fishing around the park. For more underground explorations, you can visit the Hidden River Cave and the American Cave Museum.
Your kids will also get a thrill out of the gigantic dinosaur replicas at Dinosaur World in Cave City. You can also pet live kangaroos at Kentucky Down Under. This park features Australian animals and provides hands-on, immersive experiences for the whole family. Alternatively, your whole company can check out the Louisville Zoo and get a close view of exotic animals in naturalistic habitats.
Other exciting places to visit in Kentucky include the Newport Aquarium, Earthjoy Treehouse Adventures, Ark Encounter, and the state's water parks and amusement parks.
Kentucky is about a 7-hour drive from Virginia, so you might want to spend the night after having a full day of fun. There are several family-friendly hotels scattered throughout Kentucky.
Visit Washington DC
If you're in Virginia for a while, you must steal some time to visit the nation's capital with your family. DC is just less than four hours away by road, so you can make it there and back on the same day.
While in Washington, you can visit the Natural Gallery of Art and Sculpture Garden, the National Portrait Gallery, the National Air and Space Museum, or several other similar locations if you have an artsy companion with you.
You can also enjoy water fun at Yards Park, and if you leave Virginia early enough, you can catch brunch at the Tabard Inn for a fantastic selection of local cuisine. You'd also find several coffee shops, taco bars, and other family-friendly restaurants in the city.
You and your family can also ride the Capital Wheel or visit the Great Falls National Park, which is easily accessible from Virginia. As always, it's best to plan your itinerary before zooming off for a day trip.
Explore North Carolina
The Outer Banks is a fantastic holiday vacation for families, especially in the summer. However, they are also a fantastic destination at other times of the year.
Take deep dives in the beautiful waters or take a drive on the Outer Banks Scenic Byway to get an amazing view of the city's sunset.
You can explore Raleigh, NC, for a fantastic mix of urban and Southern country vibes. A popular activity to do with family is the city-wide scavenger hunt by Wacky Walks. You'll get to find clues, answer trivia questions, and locate hidden items all around the city.
Visit Baltimore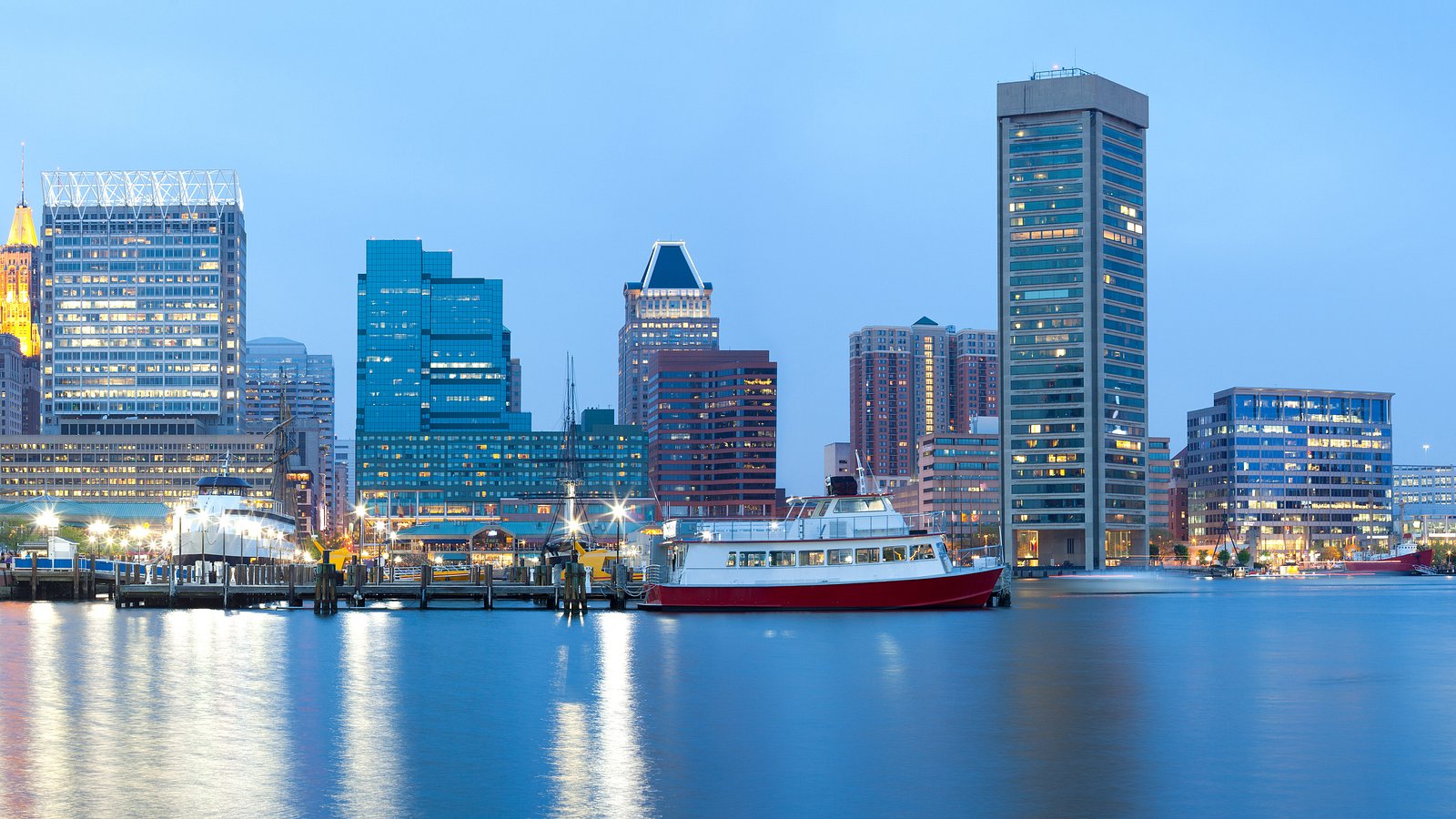 If you're up for some Charm City adventure with the family, consider planning a day trip there. If you're visiting in the fall, you and the family can go apple picking in the dozens of orchards scattered across the state. This activity is one of the top family activities to experience in Baltimore.
You can also visit the famous Ocean City Beach and its famous boardwalk and explore the fun activities on the boardwalk if you are visiting in the summer. If you have some more time, you can also go parasailing. Afterward, you can take the kids to the Original Fractured Plum, where you all can create your own doughnuts!
If you're up for some theme park fun, you can visit amusement parks like Trimper's Rides and Amusement Park. Jolly Roger Amusement Park also has some popular attractions like the Giant Wheel and bumper cars for the whole family to ride.
Ripley's Believe It or Not Odditorium features several galleries with the oddest and most spectacular sights, like two-headed animals and rare eggs. The state is history-rich, so you can treat yourself and your family to some of the historical centers like the Harriet Tubman Underground Railroad National History Park and the George Washington Memorial Parkway.
Enjoy Rehoboth Beach, Delaware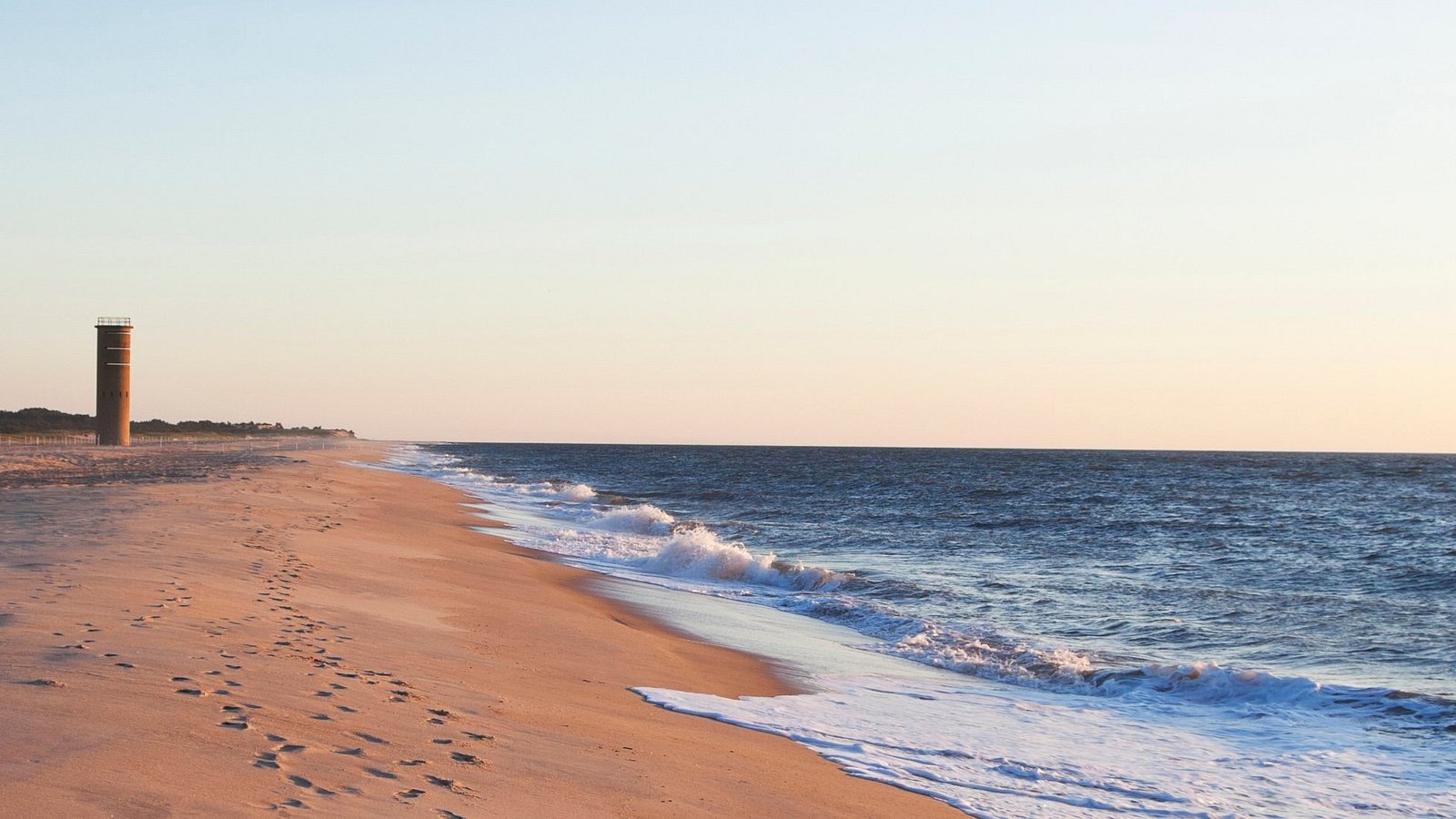 Rehoboth Beach is a beautiful town situated in Sussex County, Delaware, on the Atlantic Coast. Getting to Rehoboth Beach from Virginia is less than a four-hour drive, and there are also a lot of fun stops you can make along the way if you choose.
Many Virginia locals often make day trips to this town for something different from the regular VA beach experience. There's so much to do with your family when you finally get to Rehoboth Beach. You can start your itinerary by the boardwalk, and get some fries to munch on while playing some games at Funland, an amusement park on the boardwalk.
Afterward, you can spend some hours on the beach and get fresh lunch from the several restaurants in the area. When the rides at Funland open at 1 pm, you can explore their rides for hours until sundown. Afterward, you can take the family out for a nice dinner before returning to Virginia.
How to Get Around Virginia During Your Vacation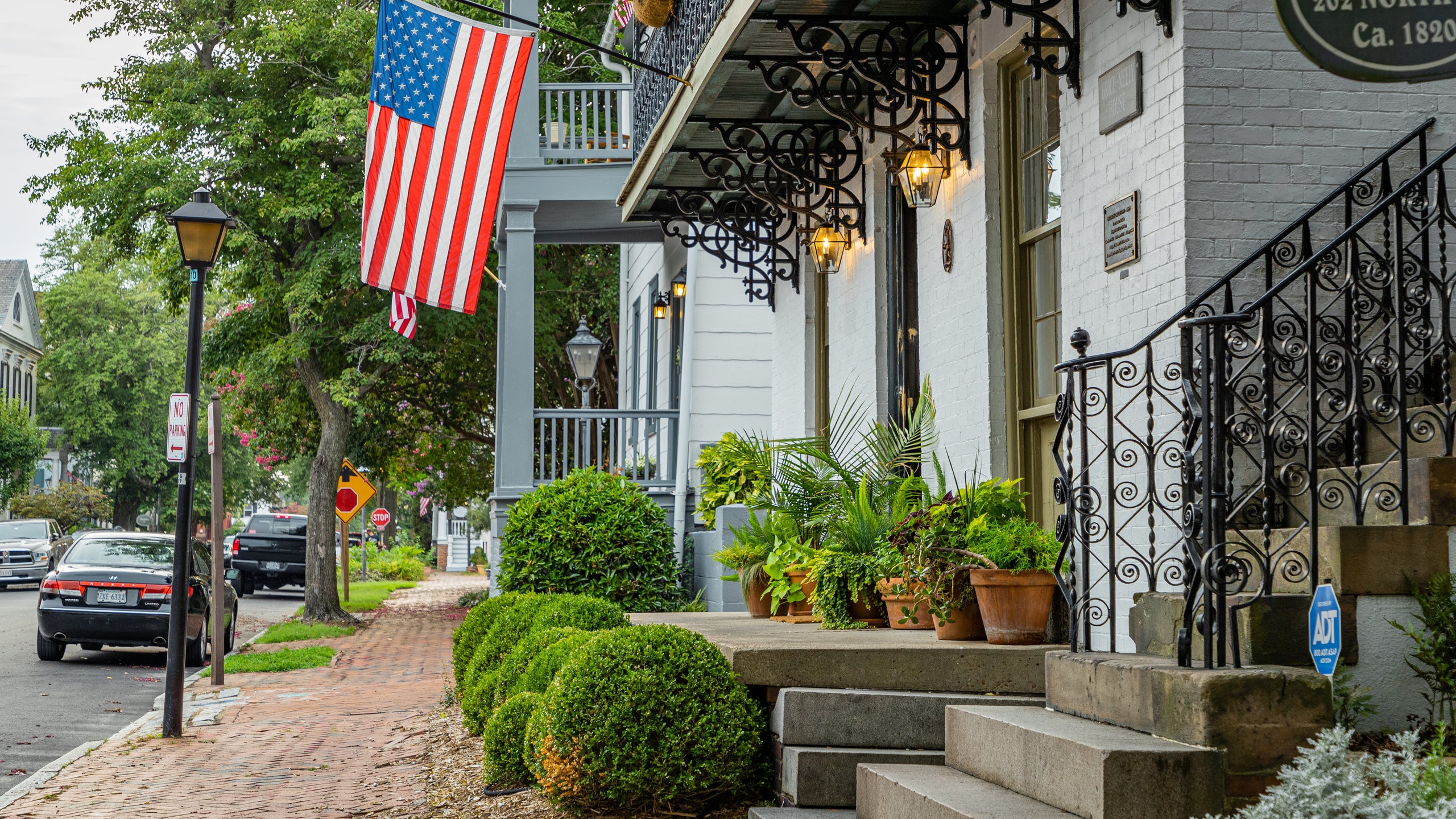 The ideal way to move around in the city would be in your car. However, if you don't have your vehicle while vacationing in Virginia, there are other ways you can get around the city.
You can rent a car for the period you'll be in Virginia. Ensure to clarify with the rental agency the full costs of renting, including taxes and insurance, before renting. You can also use the Greyhound buses to commute. These buses are inexpensive but might be inconvenient or uncomfortable.
Alternatively, you can use ride-hailing apps like Uber and Lyft to travel within the state. You can also get around by train, however, train travel is better suited for interstate commutes. If you have to travel between some cities, you could also consider flying between the state's local airports.
The Best Ways to Get to Virginia for Your Vacation
The best way to get to Virginia depends on your proximity to the state and your preferences. Traveling from border states takes a few hours by road. However, if you are traveling from another state, air travel is recommended.
There are dozens of airports in Virginia that serve the major cities in the state. You can also get to Virginia via train from major US cities.
5 Top Tips for Staying Safe in Virginia When Visiting with Kids
Move-in groups: When traveling with the company for family vacations, ensure to keep track of where everyone is at all times. Ensure also that children always have some sober adult supervising them.
Exercise Caution When in the Beach/Pool: To avoid drowning accidents, always ensure to keep an eye on everyone in your company (especially kids) when they are swimming. Also, avoid rowdy waters if you are not a good swimmer.
Keep it Simple: Even though Virginia is one of the safest states in the country, it's still important to play safe and guard your property. Therefore, ensure to keep it simple and not wear overly flashy jewelry or other items that might attract pickpockets.
Mind the Heat: Take all safety precautions if you are traveling in the summer. Ensure that you and the kids in your company wear enough sunscreen to avoid sunburns. Also, make sure that you all stay properly hydrated all day.
Stay Abreast of Local News: It's best to stay abreast of local news to stay informed of developing stories or safety precautions to observe.
Conclusion
Virginia is a fantastic place to visit with the kids. Every year, millions of tourists visit the state for its numerous attractions and events. Virginia Beach is one of the country's most popular destinations, and it welcomes millions of visitors yearly.
Virginia family vacations are a great idea for the whole family during the holidays. There are several places to visit and things to do when you visit Virginia with kids. You can also take day trips from Virginia to enjoy fabulous out-of-state attractions.
More about our TFVG Author