Arizona, which is a Southwestern state, has a lot to offer when it comes to family fun and adventures. From natural beauty to a dynamic history, you can never run out of fun activities in Arizona. Moreover, Arizona family travel is easy and affordable.
To help you get the full experience of the Southwestern state, we'll discuss everything you need to know before visiting with kids. This includes tips on the best things to do at the best family hotels and resorts.
Ready for an adventure? Let's get started!
Top Reasons Why Arizona Is the Perfect Family Vacation Destination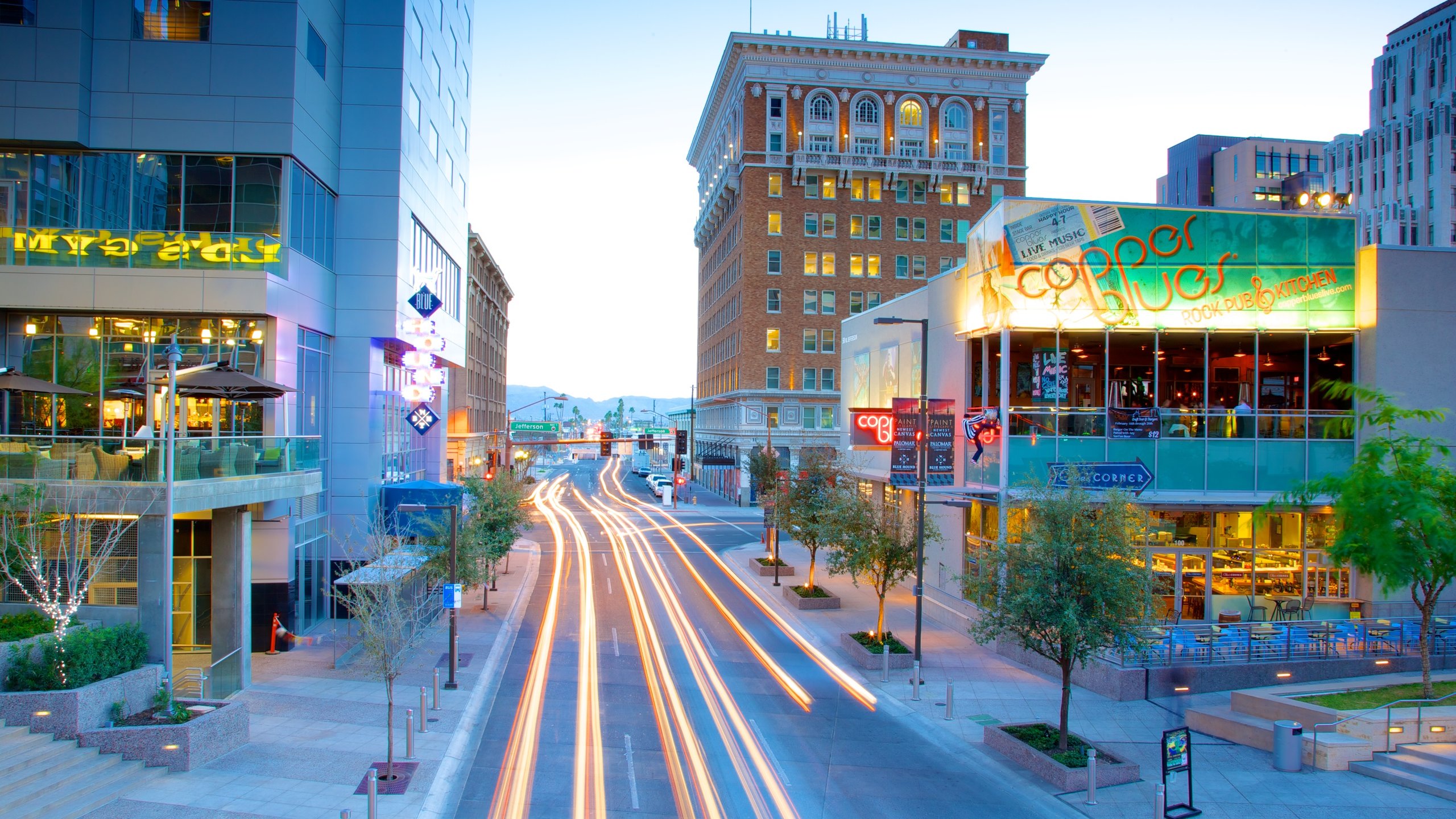 Without a doubt, Arizona attracts lots of visitors every year. Furthermore, Arizona is home to the biggest attraction, the Grand Canyon, which offers activities such as hiking, trails, river rafting tours, lots of lookout points, and helicopter tours.
Arizona also offers a variety of indoor and outdoor activities that you can explore with the kids. Moreover, the Southwestern state features unique museums, highly rated golf courses, national parks, and deserts.
With that said, the art galleries and museums in Arizona will also educate you on Native American culture and heritage. Not to mention, there are lots of tourist sites such as Tucson, the White Mountains, Hoover Dam, Sedona, and Phoenix.
There are also lots of family-friendly hotels and resorts that offer perfect luxury if you're looking for places to relax during your vacation. Also, you'll find unique villages, sprawling cities, and even ghost towns that you can explore in the state.
Equally important, the Arizona climate is diverse – summers are hot and dry, while winters are mild and pleasant. Generally, Arizona has much to offer, without forgetting the diverse landscapes and winter activities that you can explore, such as snowboarding, skiing, and snowmobiling.
When's the Best Time to Visit Arizona With Kids?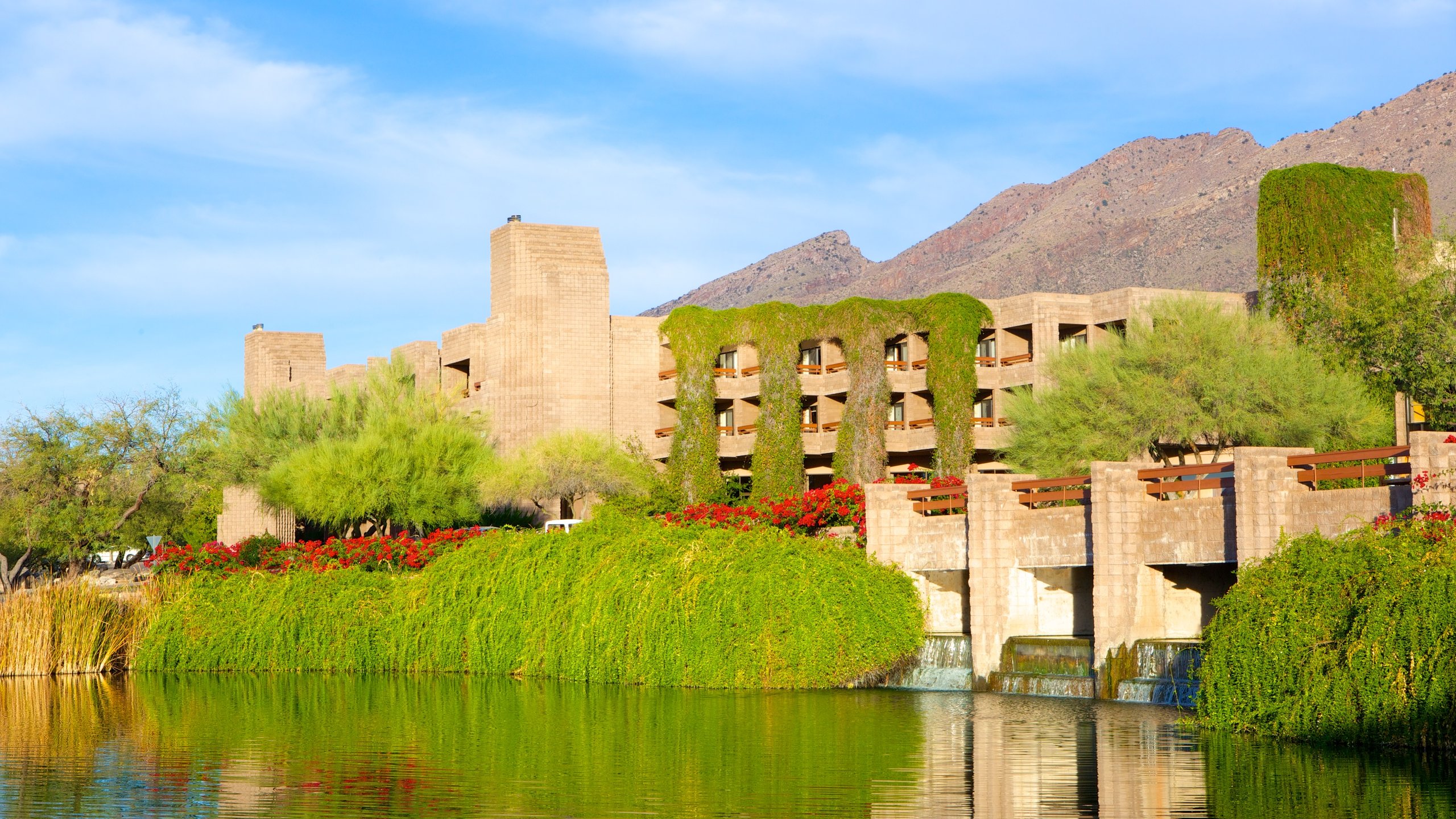 That depends on what your family wants to do. Do they want to see the desert and the cactus? Or would they prefer more of a beachy feel? Maybe there's something unique—like a meteor crater or an abandoned mine—that has caught their eye.
No matter what, there's no bad time to go! Arizona has beautiful weather year-round, and it's always sunny with low humidity.
The summers are hot, but it doesn't have to be unbearable if you plan and know where to go. So, if you're looking for something more low-key, summer is perfect.
If you want to see some of the state's best attractions and stay out late at night, spring or fall might be better suited for you.
The best time of year to go to Arizona also depends on your budget. If you want to avoid crowds and heat, or if you're looking for some amazing deals, winter is the way to go. But if you want some great weather and a chance to catch spring training baseball, fall is your best bet.
What's the Weather in Arizona Across the Year?
It's no secret that Arizona is hot. It has one of the highest average temperatures in the United States—a whopping 98 degrees Fahrenheit (36 degrees Celsius)!
In general, Arizona's weather is sunny and dry most of the year. However, there are rainy seasons that last from June through September or December, depending on where one lives in Arizona.
Other than that, expect hot summers followed by mild winters, with temperatures averaging between 50 and 75 degrees Fahrenheit (10 and 24 degrees Celsius). So if you're looking for a beach vacation where you can lounge around in the sand all day while sipping margaritas and reading a book, Arizona might not be your best bet. It has fewer beaches due to the lack of ocean.
What's the Perfect Length of Time to Spend in Arizona?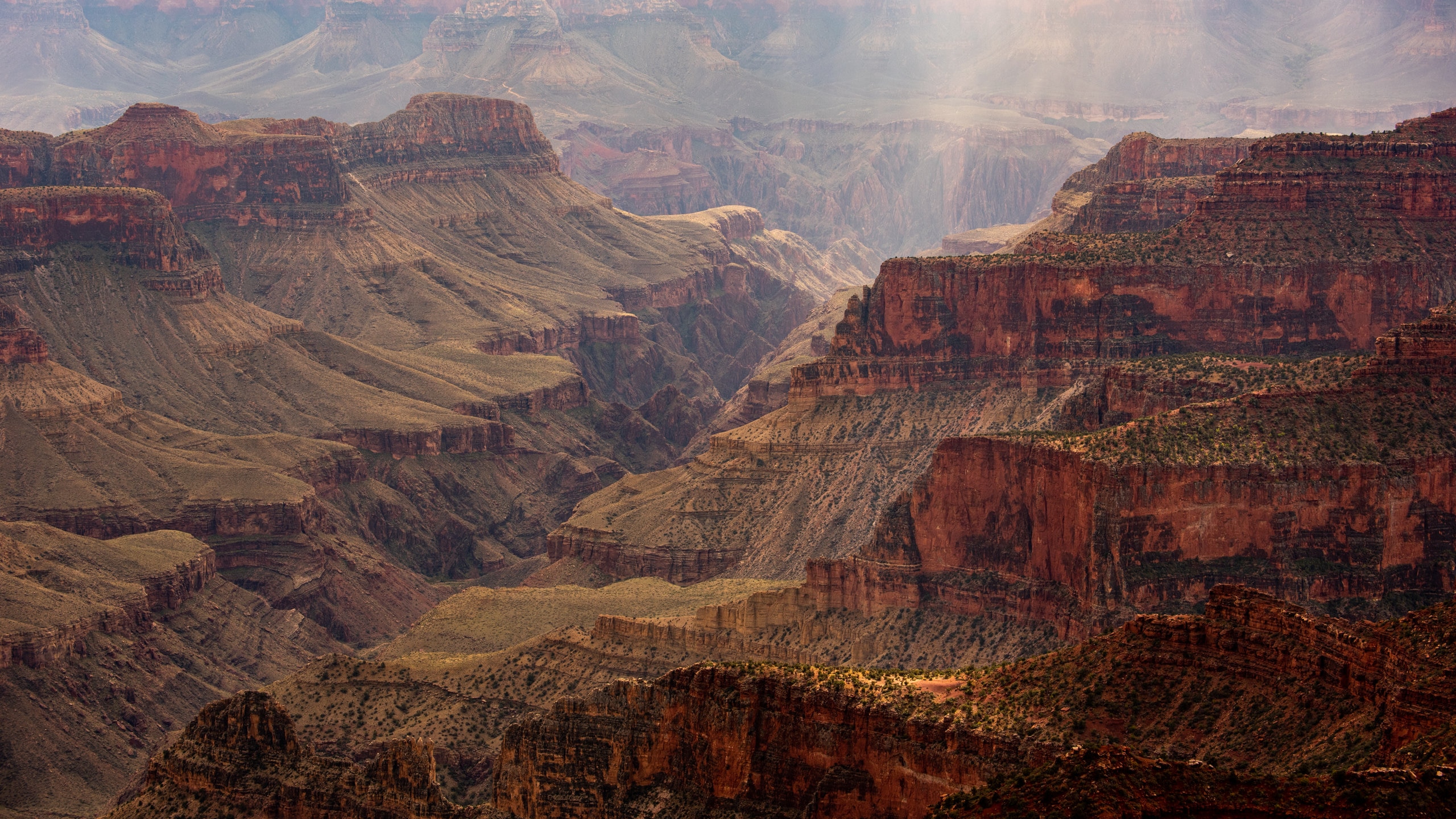 The perfect length of time to spend in Arizona depends on what you want from your vacation. If you're looking for a big city adventure, then five days is a good amount of time to spend in Phoenix. But if you're looking for something more laid back and relaxing, then ten days might be better suited for your style.
Arizona has plenty of things to do and see, so any amount of time spent here will be unforgettable!
The Best Things to Do With Kids in Arizona
Castle Dome Mines Museum & Ghost Town – Yuma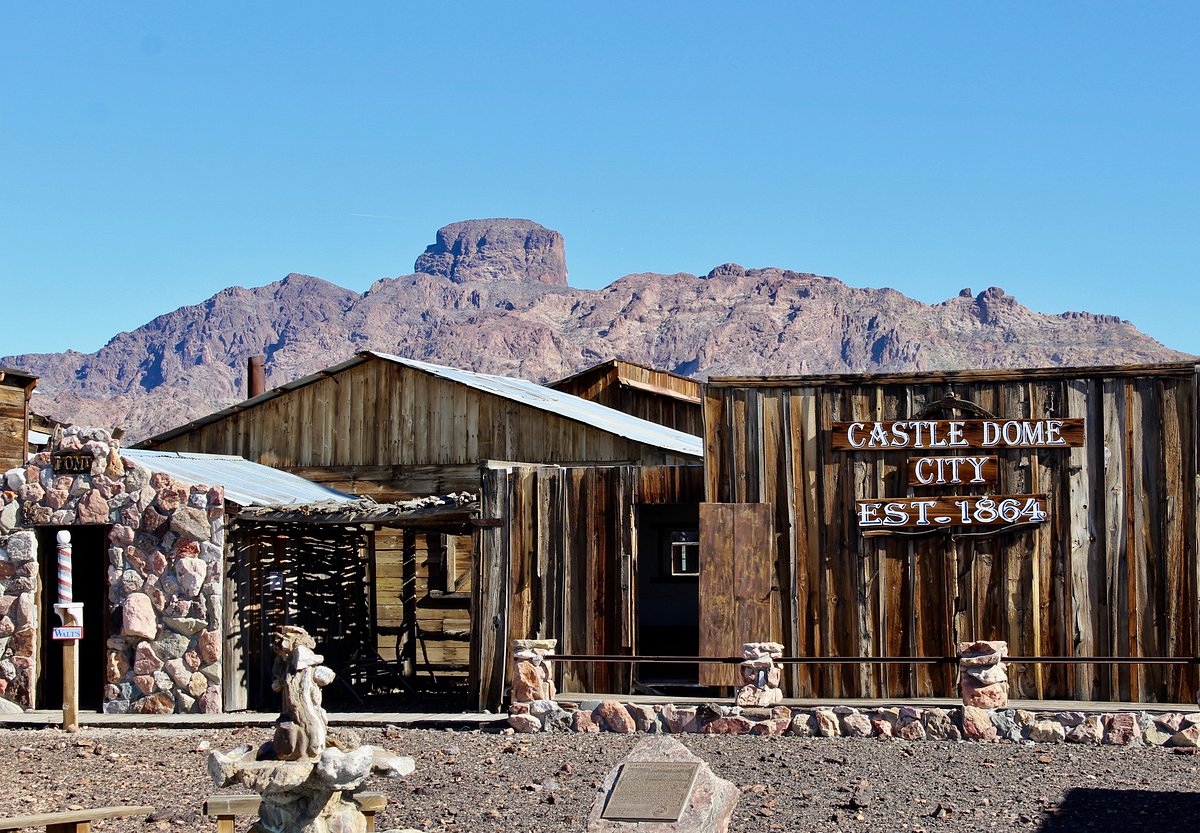 Castle Dome Mine Rd
Yuma, AZ 85365
(928) 920 3062
The Castle Dome Mines Museum & Ghost Town is the perfect place to take kids who love to explore local history and want to learn more about the past. They'll get to experience life in an old western mining town and see how miners used to live and work. Kids will also have the opportunity to pan for gold in a real stream, which is always a blast! You will also get to explore underground tunnels that were once used by miners, who would go down into them to mine for ore.
This museum has been around since 1878. It's open every day from 10:00 a.m. to 5:00 p.m., so there's no reason not to make it part of your next trip with kids!
Arizona-Sonora Desert Museum – Tucson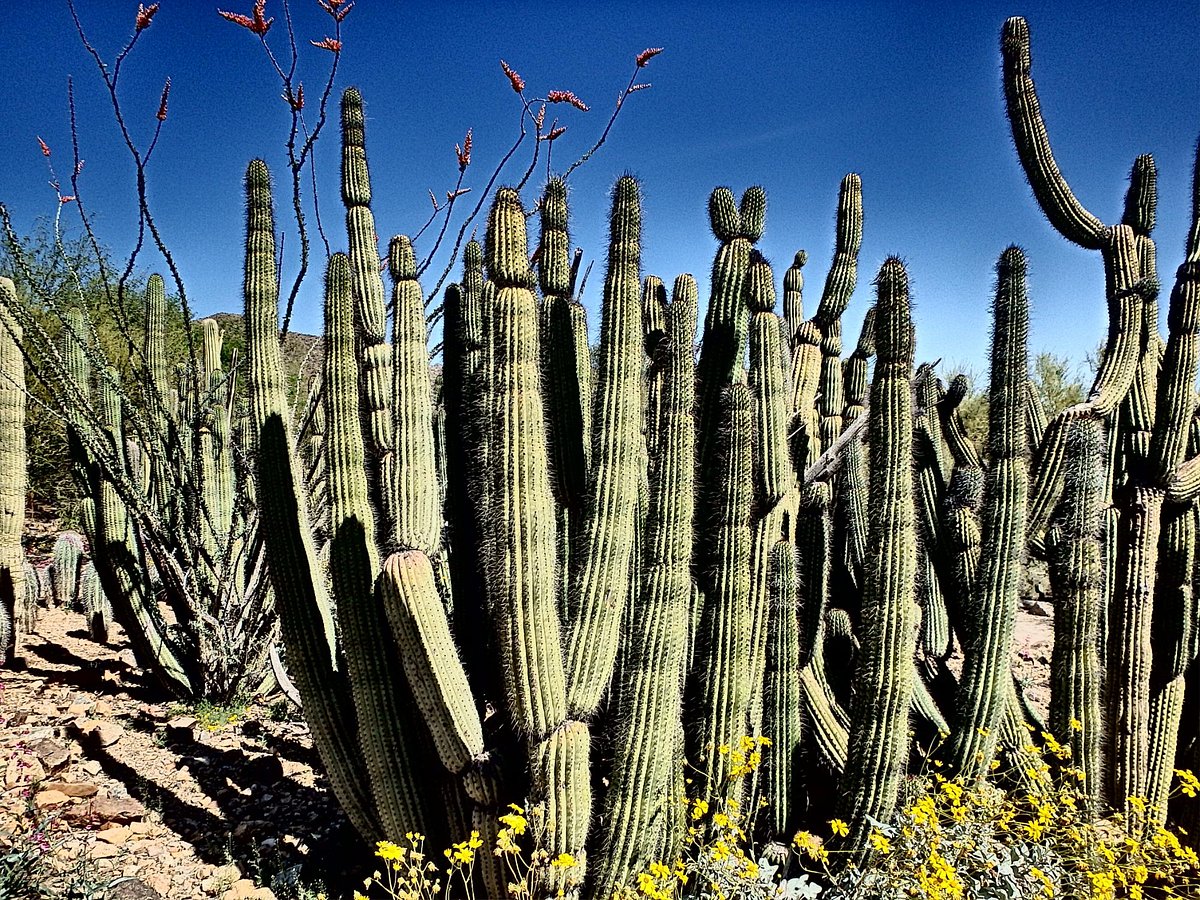 2021 N Kinney Rd
Tucson, AZ 85743
(520) 883 1380
The Arizona-Sonora Desert Museum is a natural history museum with over 98 acres of exhibits, trails, and plants. The museum is dedicated to preserving and educating visitors on the unique flora and fauna found in the Sonoran Desert.
This family-friendly museum offers hands-on activities for kids of all ages and has a botanical garden, an art gallery, a zoo, an aquarium, and a museum.
Kids can explore their senses through interactive displays and even make their own sand art. You can also take a hike through the desert on one of four trails that range from one mile to just under three miles long.
The Arizona-Sonora Desert Museum is located in Tucson, AZ, and it's open year-round. If you're planning a trip with kids, you may want to check out their spring break camps or summer camps before your vacation. So, kids can enjoy themselves even more!
Gateway Park – Yuma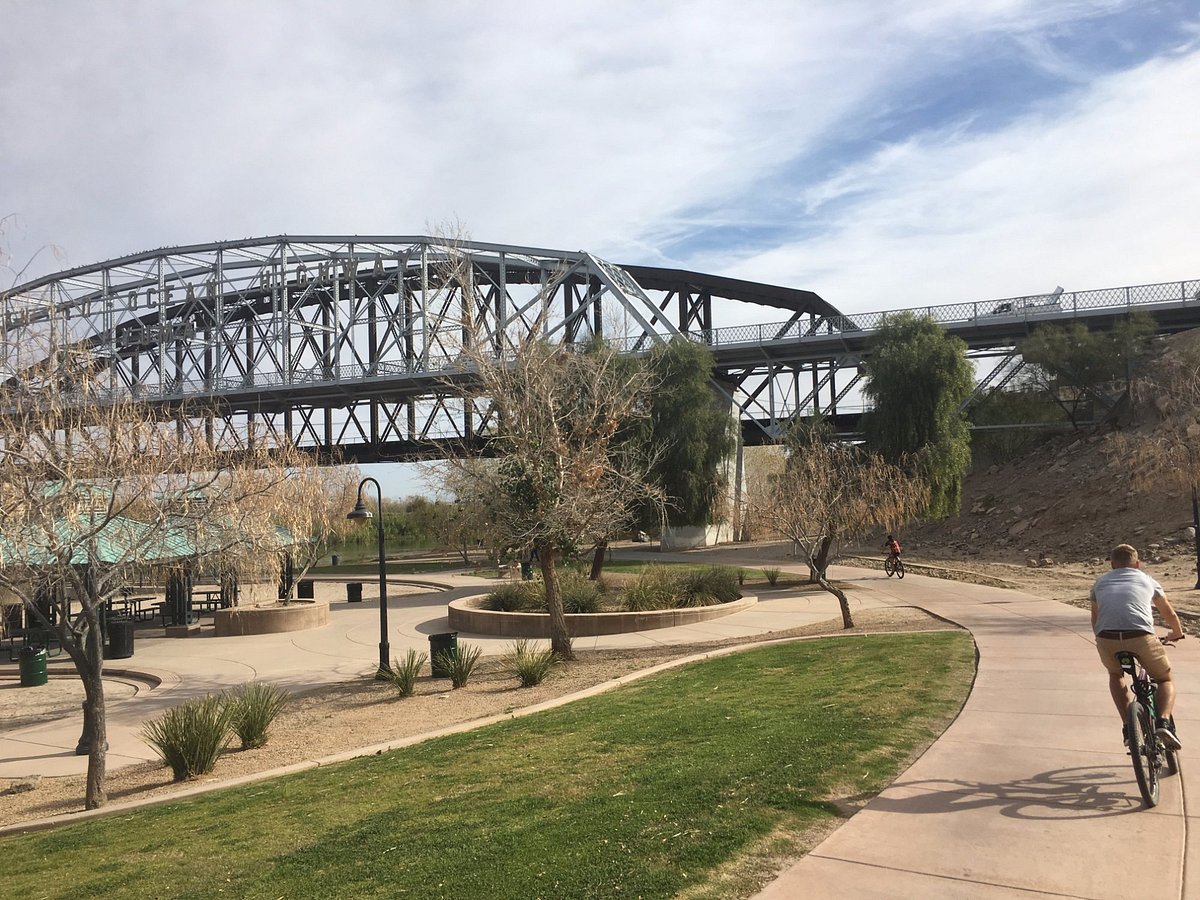 E 1st St & S Gila St
Yuma, AZ 85364
(928) 373-5204
Yuma is a great place for families to explore, and Gateway Park is one of the best things to do with kids in Arizona. It has a splash pad, playgrounds, and picnic areas, as well as a dog park, disc golf course, and skate park.
There are also lots of activities to do with kids near Gateway Park. You can take your family on a bike ride or go fishing on the Yuma River. There are also many museums in Yuma that you can visit with your kids. The Historical Society Museum has exhibits on local history and culture.
Hurricane Harbor Phoenix – Glendale
4243 W Pinnacle Peak Rd
Glendale, AZ 85310
(623) 201-2000
At Hurricane Harbor Phoenix, you can expect to find a fun and exciting day out for the whole family. Whether you're looking for something to do on a hot summer day or want to beat the heat, this water park has everything you need.
With over 40 rides and attractions, there is something for everyone at Hurricane Harbor Phoenix. From thrilling roller coasters to gentle tube slides, there's an option for every age group and ability level.
There are also three different children's areas where your little ones can splash around in bubbly water. Or they can play in giant sandboxes while they burn off energy before their next big adventure.
The Best Family Hotels and Resorts in Arizona
Below are the best family hotels and resorts in Arizona:
The Phoenician, a Luxury Collection Resort, Scottsdale
Address: 6000 E. Camelback Road, Scottsdale, Arizona
The Phoenician is a luxury resort in Scottsdale, Arizona. It has an award-winning spa and golf courses, as well as restaurants and bars with views of Camelback Mountain. The resort has nine pools, including ones with a waterfall and lazy rivers.
The resort also offers kid-friendly dining options and activities for children, including face painting and an interactive video game arcade that features games like Guitar Hero and Dance Dance Revolution.
Fairmont Scottsdale Princess
Address: 7575 East Princess Drive, Scottsdale, Arizona
The Fairmont Scottsdale Princess is a family-friendly hotel and resorts in Arizona. It's got the kind of amenities that you and your family will love, including a pool with waterfalls, tennis courts, and a spa.
You can also see the sights and sounds of the desert at nearby attractions like Camelback Mountain, Taliesin West (Frank Lloyd Wright's home), and Tonto National Monument.
They also offer babysitting services for families who want to take advantage of their location in Scottsdale and explore the area together as a family unit.
L'Auberge de Sedona
Address: 301 L'Auberge Lane, Sedona, Arizona
L'Auberge de Sedona is a luxury resort in the heart of Sedona, Arizona. It features a full-service spa and an award-winning restaurant, along with an incredible pool area and spacious rooms.
The resort's location is one of its biggest draws: it's just minutes from the best hiking trails in the area. And it is surrounded by beautiful red rocks that make for spectacular views. But if hiking isn't your thing, there are plenty of other activities available nearby, like shopping at the Tlaquepaque Arts & Crafts Village or visiting one of Sedona's many art galleries.
You can even take advantage of local spas, like Massage Envy Spa or Elements Massage Therapy Center, which are located right across from L'Auberge de Sedona!
Arizona Biltmore, a Waldorf Astoria Resort, Phoenix
Address: 2400 East Missouri Avenue, Phoenix, Arizona
Located in the heart of Phoenix's historic Camelback Corridor and surrounded by more than 5,000 acres of lush desert landscaping and natural beauty, The Arizona Biltmore is an ideal location for families looking for a relaxing vacation. The resort offers an array of activities for all ages, including tennis courts, swimming pools and spas, a bowling alley, and arcade games.
For those looking to explore beyond the resort, there are plenty of options nearby, including hiking trails and golf courses.
What's the Average Cost of a Hotel in Arizona?
You might be surprised to learn that the average cost of a hotel in Arizona is only $126.
This number can vary depending on where you stay, though. If you're looking to stay in the heart of downtown Phoenix, it might be closer to $200 per night.
But if you're willing to venture out a little farther, you can find some great deals—and even better views.
The Best Places to Eat With Kids in Arizona
Rustler's Rooste
8383 S 48th St
Phoenix, AZ 85044
(602) 431-6474
Rustler's Rooste is a super fun place to eat with kids in Arizona. It's a steakhouse, and the kids can watch their food like chicken strips, etc. being grilled on an outdoor grill!
It's a great place for the whole family to enjoy some delicious food, and since it's in Cave Creek, it's also a great place to get outside and explore the area.
Barro's Pizza
2485 E Baseline Rd #158
Phoenix, AZ 85042
(602) 268-4200
If you're looking for a place to grab a slice of pizza with the kids, look no further than Barro's Pizza. This family-owned eatery has been serving up delicious pies since 1961 and is known for its authentic Italian recipes.
The menu offers something for everyone, so whether you want an all-meat pie or one made with veggies, Barro's has it covered.
Barro's is also great for those who are gluten-free and/or vegan because they have several options on their menu that are both healthy and delicious. Their gluten-free crust comes in three flavors. Besides, their menu also includes salads and sandwiches, along with a variety of pasta dishes.
The atmosphere at Barro's is warm and welcoming—it's the perfect place to bring your kids for a slice of pizza or two!
Ocotillo Restaurant
3243 N 3rd St
Phoenix, AZ 85012
(602) 687-9080
If you want to take your kids out for a nice meal, Ocotillo Restaurant is a great option. It serves seasonal New American cuisine.
The restaurant has an outdoor patio with a fireplace, so you can enjoy the Arizona weather while you eat. The menu includes everything from salads to burgers and tacos to chicken wings.
With a calm ambiance, this is a great place to bring the whole family!
Luci's at the Orchard
7100 N 12th Building 2
Phoenix, AZ 85020
(602) 633-2442
When you're looking for a great place to eat with your kids, you don't have to choose between crayons and croutons.
Luci's at the Orchard is a family-friendly restaurant that serves up delicious farm-to-table dishes that are sure to please even the pickiest eater.
The Luci's at the Orchard also has an outdoor area with a playground for little ones who might not be able to sit still for too long at dinner. You'll be able to enjoy salads, spicy chicken, frittatas, and more.
The service is fast and friendly, and there are plenty of options for kids on their menu. You can even order from their drive-thru window if you don't have time to sit down!
The Best Day Trips From Arizona That the Whole Family Will Love
Grand Canyon National Park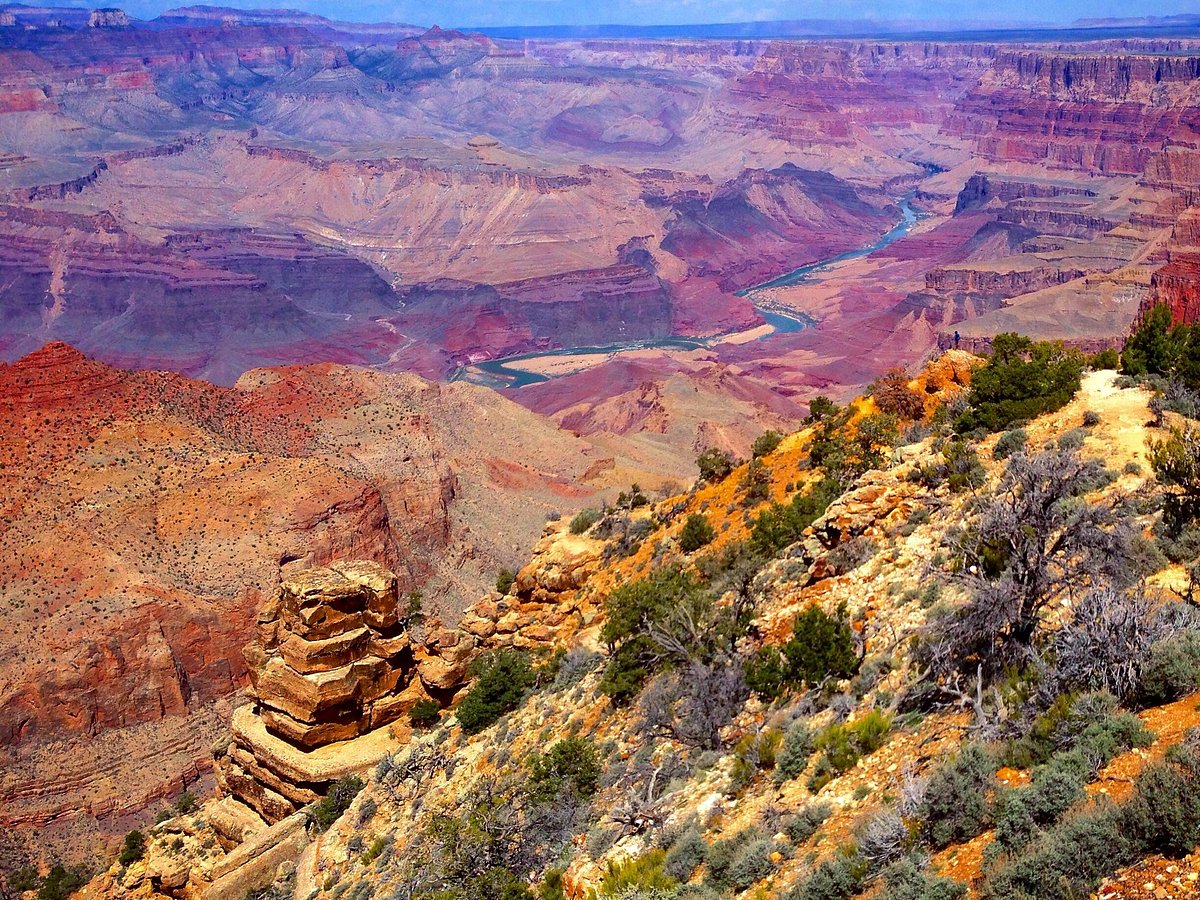 If you're looking for a day trip from Arizona, there's no better place to go than Grand Canyon National Park.
Located just outside of the city of Flagstaff in northern Arizona, this park is one of the most visited in the U.S., and for good reason: the views are breathtaking, and you'll never forget your first time hiking down into the canyon. Several trails offer varying levels of difficulty.
If you'd like a more strenuous hike, try out the Nankoweap Trail or the Hermit Trail. If you're traveling with kids, stick to the Bright Angel Trail, Rim Trail, or South Kaibab Trail. The South Rim of the Grand Canyon is the best destination for first-time visitors. These are fairly easy hikes and have plenty of scenery along the way.
If you're planning on camping in the park, be sure to book ahead of time—the campgrounds fill up quickly!
If none of them work for your trip, there are plenty of hotels nearby where you can stay for a night before heading back home tomorrow morning!
Saguaro National Park, Tucson
If you're looking for a day trip that's just a little bit different from the rest, look no further than Saguaro National Park.
With its cactus-filled landscape and countless hiking trails, this national park is the perfect place to get away from it all.
Saguaro National Park is located about 20 miles east of Tucson, Arizona. The park offers campgrounds, cabins, and yurts for rent as well as more than 200 miles of hiking paths.
One of the most popular hikes in the park is the Douglas Spring Trail, Rincon Mountain Trail, and Signal Hill Trail. There you can see some breathtaking views of Tucson below them as well as other areas of Arizona beyond it. Visitors can also enjoy horseback riding or even go on an ATV tour through the desert!
Town Scottsdale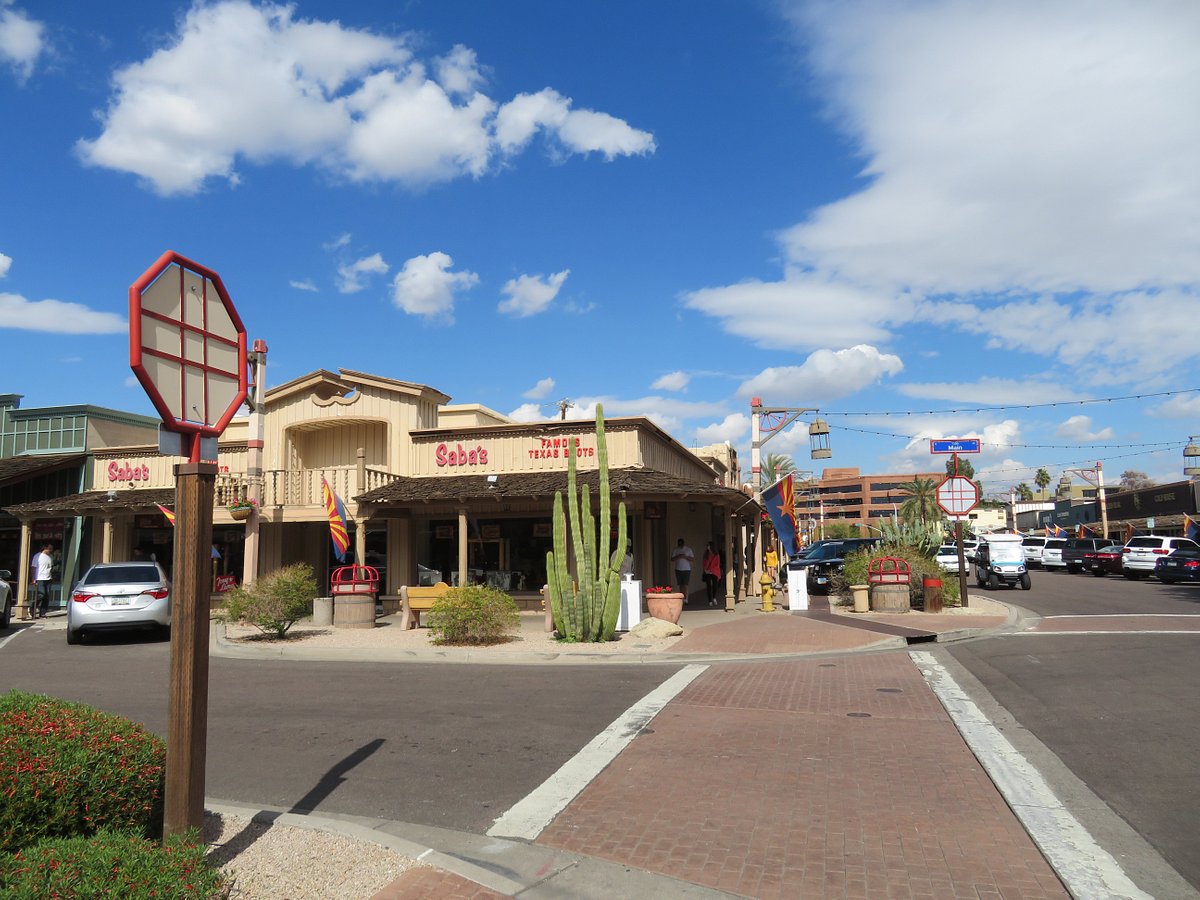 Scottsdale is known as "the West's most Western town," but it has an artsy side too. The town has a ton of museums and galleries, including the Scottsdale Museum of Contemporary Art and the Celebration of Fine Art.
You'll want to start with a visit to Camelback Mountain, which offers breathtaking views of Scottsdale's skyline (and beyond). The mountain itself has several hiking trails that range from short and easy to long and challenging. You can also take advantage of the mountain's scenic drive if you're not feeling up to a hike.
Afterward, head over to Old Town Scottsdale and make your way over to the canal that runs right through town. The Arizona Canal is a great place for kids to splash around, and many restaurants will have outdoor seating so you can enjoy lunch while they play.
Besides, there are several parks where you can take in some nature while enjoying all sorts of fun activities like hiking trails or horseback riding. You could spend hours just exploring this city!
Petrified Forest National Park
Petrified Forest National Park is a must-see spot in Arizona. The park is home to the world's largest concentration of petrified wood, and it offers a variety of activities for visitors of all ages.
The park has two main attractions: the Painted Desert and the Petrified Forest. The Painted Desert features red, orange, yellow, and purple hues caused by iron oxide-rich soil.
The Petrified Forest is where you'll find the world's largest concentration of petrified wood. It also has other fossils, like dinosaur footprints and fossilized insect burrows.
There are also trails and exhibits where you can learn more about the plants and animals that lived in this area millions of years ago. If you want to explore further, there are also hiking trails that take you through old forests and up mountains.
Slide Rock State Park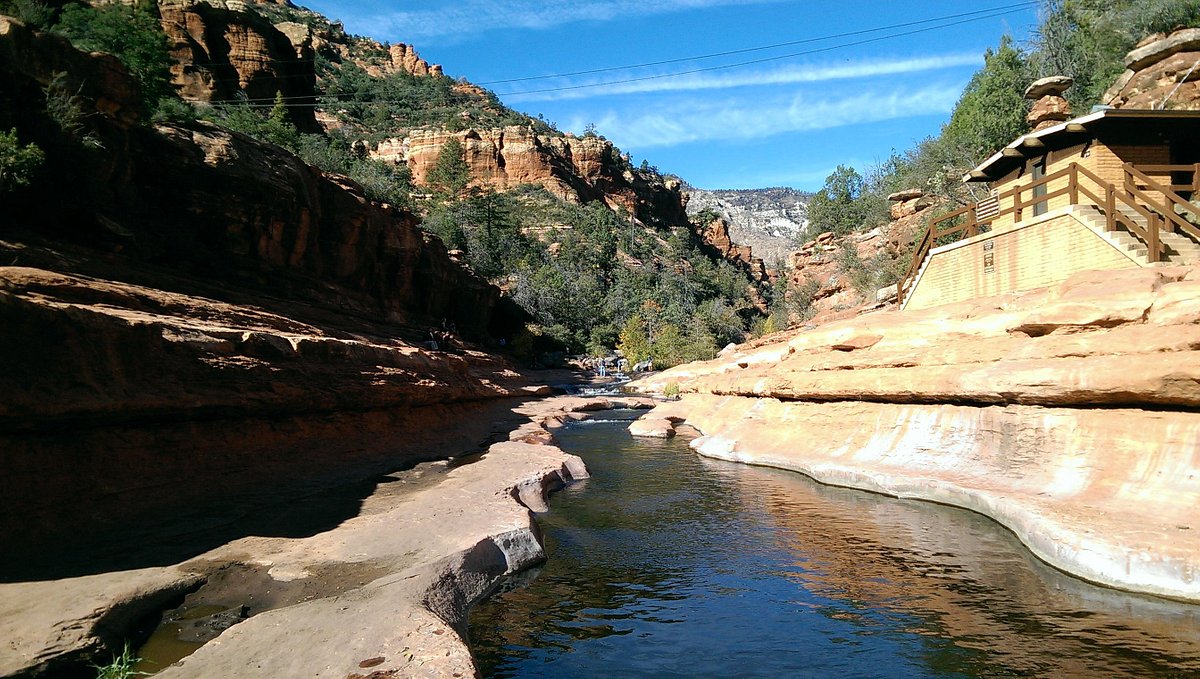 The best way to spend a day in Arizona is by going on a hike and ending it with a refreshing dip in the water. Slide Rock State Park has both, and it's an easy drive from Phoenix, Tucson, or Flagstaff.
Slide Rock is one of Arizona's most popular natural attractions, and for good reason. The water here is cool, clear, and refreshing—perfect for splashing around on hot days.
If you're in the mood for something more adventurous, you can climb up the rocks on either side of the water and slide back down into the pool below!
Lake Havasu City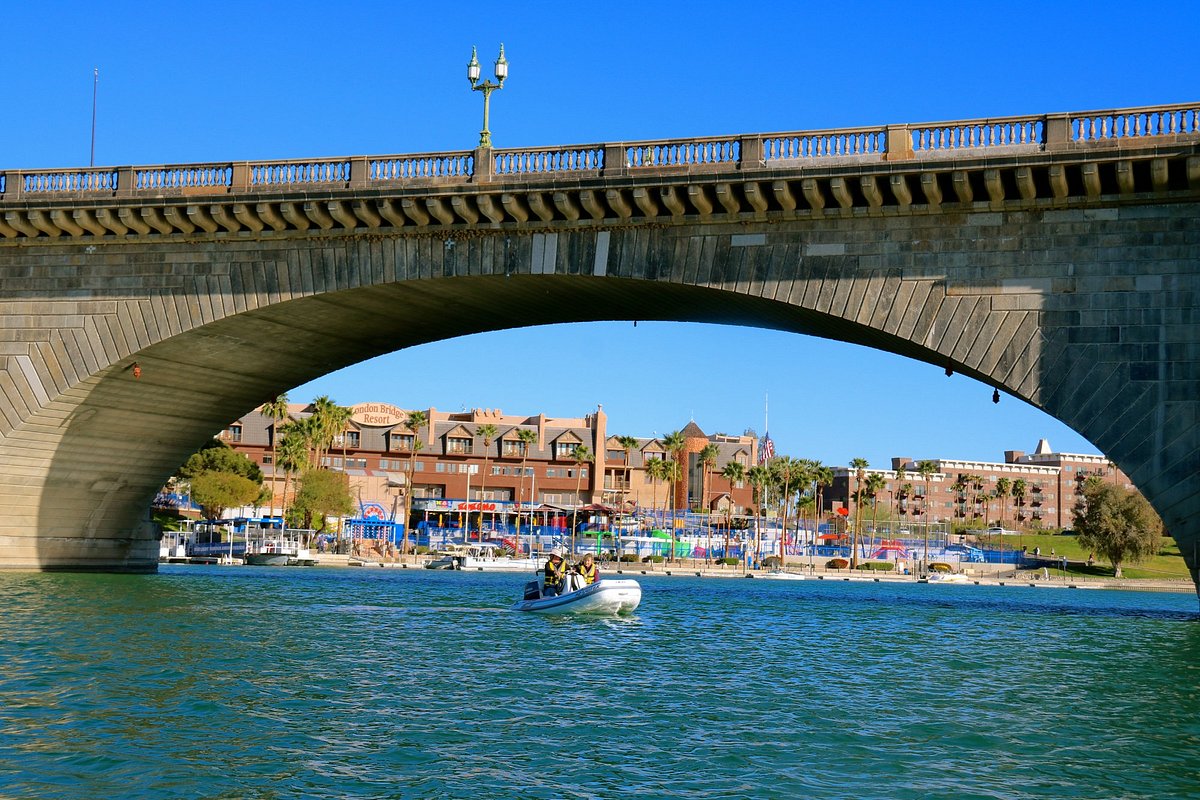 Lake Havasu City is a great place to visit if you want to get out of the city and spend some time at the lake. It is located right on the California-Arizona border, making it an easy day trip from Phoenix.
There are also plenty of restaurants and shops nearby if you want some lunch or shopping after your day in the sun!
This little city is known for its amazing outdoor activities like boating and kayaking on Lake Havasu or swimming in the spring-fed river. You can also go horseback riding along the beach or take a helicopter tour around the area!
How to Get Around Arizona During Your Vacation?
There are many ways to get around Arizona during family vacations.
If you're looking to drive, you can use your car, rent one at the airport, or get a ride from your hotel. From Sedona's red rocks and Jerome's old-timey charm to Tucson's desert splendor and Phoenix's modern skyscrapers, we suggest you explore Arizona in a personal car.
If you're not interested in driving and would rather take public transportation, there's no shortage of options. You can take a taxi or a ride-sharing service like Uber or Lyft.
If you want to go beyond Uber and Lyft, there are also public buses that run all over the state. Buses provide an affordable way of getting around town. You won't have to worry about paying too much money or having any problems while driving around town in a rental car.
You can choose from the 1 Day or 1 Ride option. Bus rides usually cost less than $10 per ride, and most buses come equipped with air conditioning.
The Best Ways to Get to Arizona for Your Vacation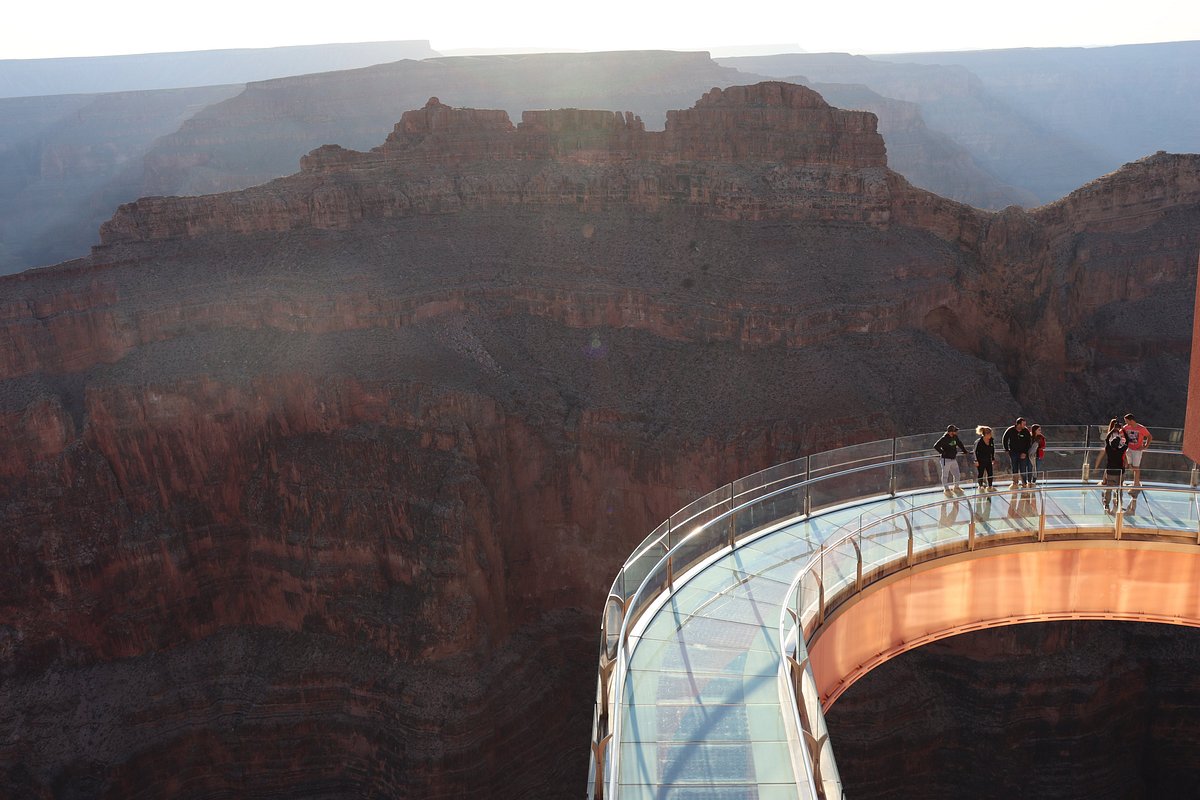 If you're planning a vacation to Arizona, there are a lot of ways to get there. You might drive, take a bus, or fly.
If you've never been to Arizona before, here's a quick rundown of the best methods for getting there.
Driving
If you're coming from out of state (or even just out of town), driving is probably your best option.
It can take anywhere from five hours to ten hours, depending on where you're coming from and what kind of car you have. But it's also the most comfortable option for a family.
Buses
Buses are also an affordable way to travel, especially if you're traveling with other people or have kids who will be riding with you.
Southwest Charter and Greyhound offer routes from all over the country into Arizona, and these are some of the most reliable options available.
Planes
Planes are another great way for travelers to get into Arizona because they're fast and convenient. They go directly from one place to another without stopping at any other locations along the way (which means less waiting and traveling time!).
Train
Trains are fun because they're less expensive than flying but faster than driving. They also offer some great views, so make sure that you sit on an outside window seat if possible!
Several different trains go from California through Nevada before reaching Arizona, like Amtrak.
6 Top Tips for Staying Safe in Arizona When Visiting With Kids
Watch the Weather
Arizona has a lot of different weather conditions, so it's important to know what to expect. The best way to figure out what's going on with the weather is to check out the forecast before you go anywhere.
Dress Appropriately
For a day at the park or a hike on the trail, be sure to dress appropriately. Since Arizona has a very different climate than many other states, make sure you have enough clothing on to stay cool in the heat. Protect yourself against sunburns while still being able to do what you want.
We recommend bringing hats and sunscreen for everyone on your family vacation in Arizona. You can also pick up some swimsuits before you leave home.
Stay Hydrated
If you're out touring around with your kids, make sure that everyone takes frequent water breaks. This will help keep everyone hydrated and avoid dehydration caused by excessive sweating from being outside in the sun all day long.
Inform Your Relatives
When you're traveling with your kids, it's important to stay in touch with family members and friends. If you need to make a change in your plans, you want them to know.
If something happens and you don't show up as expected, they'll be able to alert the authorities that something might be wrong.
Take Care of Your Belongings
When you're touring in Arizona, it's important to be aware of your surroundings. While your kids may be over the moon about their first trip to the Grand Canyon, all that excitement can make them forgetful. And they're probably not going to be as careful with their belongings as you would like.
This situation will much more likely attract thieves to steal your belongings, whether it is your wife's purse, your credit cards, or your kid's eyeglasses!
Bring Safety Kit
Arizona is the sixth largest and most popular tourist destination in the United States, but it's also been named one of the most dangerous states in America. With a lot of people visiting Arizona every year, it's important to stay safe while you're there.
Bringing along a safety kit is a great way to make sure you and your kids are prepared for anything that might happen. The kit should include a first aid kit with bandages and ointment for blisters or cuts. Also, pack things like sunscreen, bug spray, and antihistamines.
Bring a whistle to attract attention in an emergency. Additionally, get a glow stick for signaling help at night and a flashlight so you can see where you're going. Also, bring an umbrella or rain jacket if rain is predicted.
Conclusion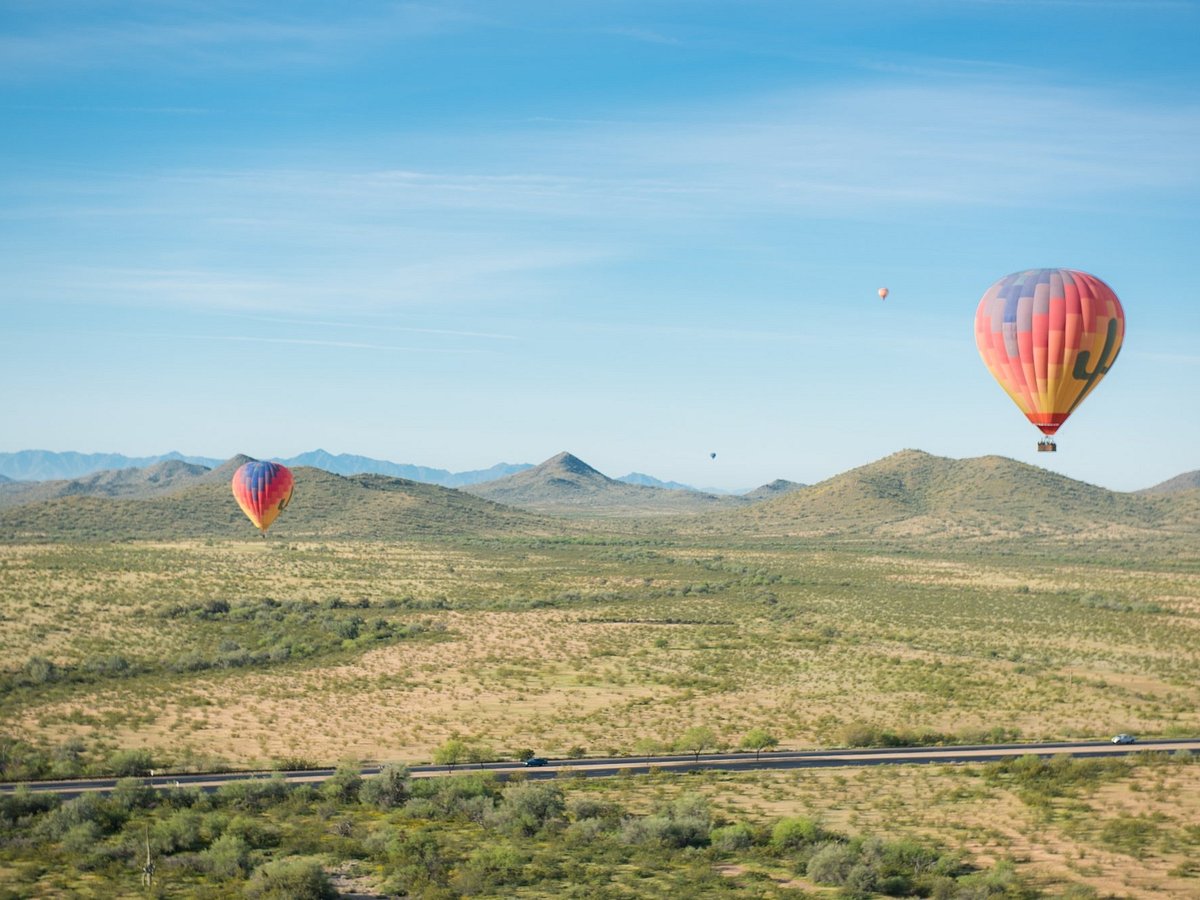 If you're visiting the Wild West or Arizona, you're probably looking for a place where the weather is hot and the people are friendly. You might also be interested in finding out when the best time of year is to visit Arizona. But the longer your trip is, the more time you'll have to explore the Grand Canyon, Sedona, and other beautiful spots in Arizona.
However, if you have limited time, try booking an overnight stay at a luxury hotel in Scottsdale where you can relax and unwind after a long day exploring Arizona's natural beauty.
More about our TFVG Author