With more than 840 miles of shoreline, it's no wonder that California draws 140 million visitors every year.
Whether it's the oceanfront paradise or private palm-tree-lined streets you're seeking, these all-inclusive family beach resorts in California are tropical destinations that will make any vacation one to remember.
If you're looking for an authentic Southern California experience for your next family vacation, the Waterfront Beach Resort from Hilton in Huntington Beach is one of the best family-favorite beach hotels in Orange County.
Just minutes from Los Angeles and San Diego, this oceanfront, full-service resort, and spa boast amenities the whole family will love—pets included!
All beachfront rooms and suites in one of two residential towers—the Huntington Tower and the Twin Dolphin Tower—have private balconies.
Multiple onsite restaurants, a patio wine bar, and a rooftop lounge are among some of the resort's best features.
For those who must squeeze in a bit of work during vacation, the [email protected] office space blends oceanfront breezes with remote workspace to help you get the job done and still enjoy the Surf City views.
This luxurious, all-inclusive beach resort is also within walking distance of the landmark Huntington Beach pier, where shopping and dining are plenty.
The onsite spa, private cabanas, and fire pits are a welcome oasis for those who want rest and relaxation. Adventure seekers will love the waterfront adventures, including bikes and boogie boards.
Don't worry about kids, either. The Shortboard Kids Club has them covered, and they'll want to stay long past your checkout date, thanks to the multiple pools and waterslides. 
Hoping to find the best family beach vacations in Southern California? Maybe our great guide can help you plan your trip.
Named by Conde Nast as one of the Top 19 Resorts of Southern California, Readers' Choice, the Loews Coronado Bay Resort sits on a 15-acre peninsula overlooking the San Diego Bay and skyline and is a beloved destination for families.
This Coronado seaside retreat and family beach resort has everything you would expect from a Southern California resort. Stylish, beach-inspired guest rooms with ocean, city, and pool views, three heated pools, and curated culinary experiences featuring local SoCal cuisine and flavors.
Families are welcomed in the majestic bayfront lobby and then presented with various activity choices from sailboat excursions and watersports to beaches and pool cabanas. Kids and families will love the giant poolside games like chess and limbo, Dive-In movies every weekend, and complimentary s'mores on the Marina Terrace!
If you're not ready to venture outside the hotel just yet, the Sea Spa is a premier San Diego spa resort with a relaxation sanctuary, yoga classes, a hair and nail salon, and indoor/outdoor treatment rooms. Or, on rainy days, the kids can enjoy the Rainy Day Room – filled with movies and video games.
If you feel like you need to burn off a little energy, the fitness center has everything you need for a complete workout before you head outside to relax and watch the San Diego sunset.
Bring the whole family (pets are welcome) and spend the week taking in the San Diego shoreline, your favorite watersports, or soaking up the sun from your private cabana.
Whatever's on your schedule, the Loews Coronado Bay Resort is ready to help you make it happen.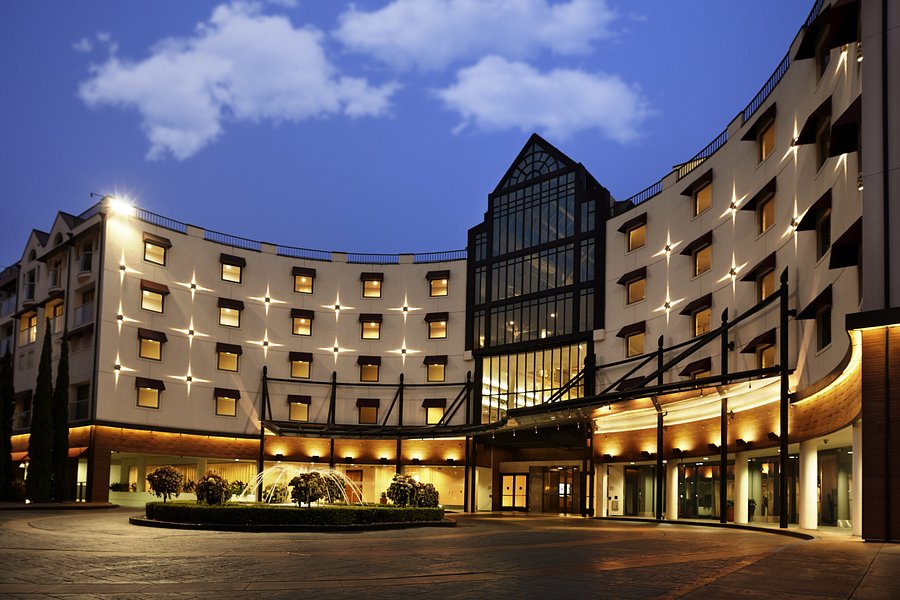 Described as the coast meets city, the Loews Santa Monica Beach Hotel is one of the larger hotels in the area, with nearly 350 luxurious guest rooms and suites.
While you'll be anxious to visit the iconic Santa Monica pier, the award-winning outdoor pool overlooking the Santa Monica beach will tempt you to spend all day lounging instead.
Move from the pool to outdoor dining by the fire pits and indulge in the fare from the Blue Steak Restaurant. Oh, and did we mention the resort also includes complimentary breakfast for two every morning? Kids will love the special kids' menu at the restaurant, too!
The family fun continues outside at the poolside Beach Barn Ice Cream Shop, and if the teens are ready to hang with the family, the hotel's lending library of video games should work out great.
The guest amenities and perks from this Loews hotel are always family and pet-friendly, too. Treats for the dogs, fun for the kids, and the Pacific Ocean as your backyard—what's not to love about this all-inclusive resort?
The Blue Sea Beach Hotel is just steps from the surf and sand of Pacific Beach and the world-famous Strand in San Diego. The hotel's bright and beachy decor welcomes guests of all walks to this oceanfront retreat, and with over 120 ocean view rooms and suites, guests will feel like they've just entered paradise.
Hotel amenities like the year-round heated pool and spa, oceanfront pool deck, and direct beachfront access mean families can start the fun the moment they arrive. Grab and snack in the Grab-N-Go Pantry and then head outside to take in the stunning views of San Diego Bay or rent a beach cruiser to explore the surrounding area.
The more adventurous guests will find the onsite surf lessons a quintessential southern California experience, while others might prefer sunbathing or people-watching by the pool.
When the family is ready to venture away from the property, nearby attractions in Mission Bay, have everything you want for your family vacation in a beach town—the Crystal Pier, Seaworld, and the San Diego Zoo.
While there is no onsite dining at the Blue Sea Beach Hotel, the local cuisine is unmatched, with most just a short walk or Uber ride away from the hotel.
Come for the water, the ocean breeze, and the stunning views, and stay for the hotel experience your family deserves.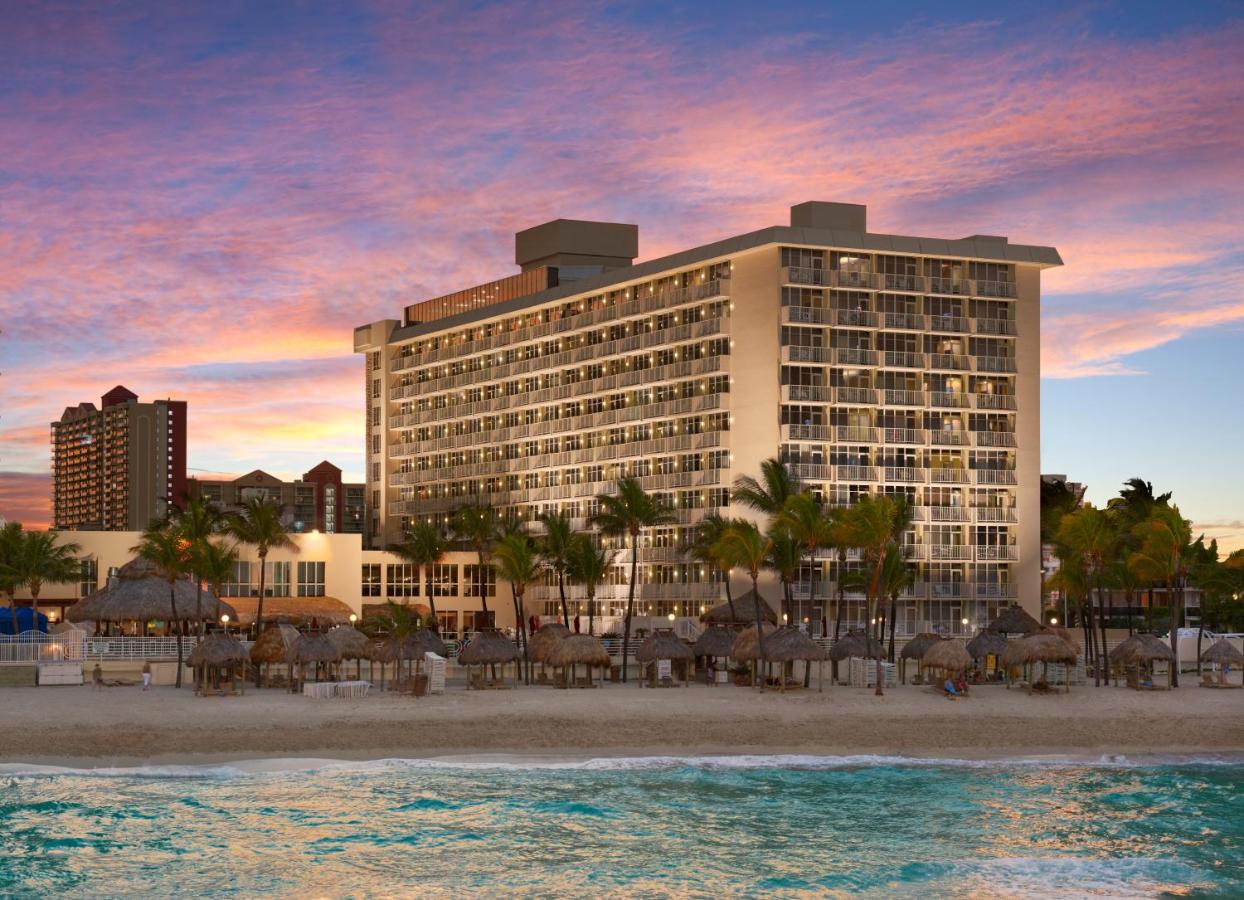 With a rich history and impeccable reputation, the Newport Beach Hotel offers California vacationers an experience like no other resort can offer. Its charm extends beyond the inviting rooms and spacious suites—those are par for the course at a signature, upscale hotel of this caliber.
What sets this hotel apart from others nearby are experiences like complimentary breakfast for two every morning of your stay and their extensive beach gear collection every guest is welcome to borrow.
Families can find a quiet spot in the hotel common areas for afternoon cards or board game fun with the kids. Or, the cruiser bike rentals are perfect for an afternoon family outing to explore the neighborhood!
In addition, this boutique hotel is family-friendly, offering Sailor Suites complete with a full kitchen, living area, and separate bedrooms.
The intimate setting of this small but chic hotel invites guests to relax and leave their worries behind with panoramic views of the ​​idyllic Newport Beach. If you're looking for a unique Newport Beach experience with exquisite taste, the Newport Beach Hotel is the all-inclusive beach resort for you.
Here, the name says it all. The Sanctuary Beach Resort in Monterey Bay in Marina, California, features just 60 waterfront cottages. This upscale, peaceful retreat has bungalow-style accommodations with private patios and terraces that overlook the tranquil views of California's central coast.
Every luxury suite features top-of-the-line Harbor Linens, a gas-burning fireplace, and a Keurig coffee maker, along with other amenities you might expect.
Outside the oceanfront hotel suites, this seaside paradise keeps getting better and better. With a fleet of custom-design beach bike cruisers and complimentary helmets, you can explore the streets of Marina before returning to the resort for a sunset bonfire or dip in the swimming pool.
Curious kids will love the Binocular Borrow Program to explore the surrounding sites, and families can leash up their pets and head out for a nature walk together, too! Around the resort, there's plenty to do, like take up a game of volleyball in the recreation area, or have a family game night of cornhole on The Lawn.
When it's time to eat, the Salt Wood Kitchen & Oysterette Restaurant will satisfy your cravings with fresh, local cuisine or signature cocktails in one of its three dining spaces—a formal dining room, a lively bar, or the outdoor patio.
For a slower pace with a picturesque backdrop and the feel of luxury at every turn, the Sanctuary Beach Resort is the ideal place to bring the whole family together in California.
Take the whole family to northern San Diego county and discover what vacation feels like in this Carlsbad, California beachside resort. The resort's boutique-style accommodations and vacation rentals make it an enjoyable and carefree destination for families.
Newly renovated and featuring several excellent facilities and amenities, there's something for everyone to indulge in here. Adults can enjoy lunch in the spacious courtyard or wind-down in the adult-only spa while kids play in the kids-only fountain and spa area.
When the day winds down, sit down for a meal at Dini's Bistro with spectacular views of the ocean and delectable dishes for every palette.
This resort also boasts an impressive activities calendar, giving every family member something to look forward to each day. Movies by the pool, ping pong challenges, shopping excursions, and games are just the beginning of all the fun.
Plus, beach frisbee, volleyball, boating, and body surfing are steps away on the 3-mile long Carlsbad State Beach.
At the end of the day, head inside to your stunning, first-floor guest room, where the ocean and courtyard views will take your breath away. Book your stay to rejuvenate and relax at the Tamarack Beach Resort, and you'll be the hero of the family.
Known for its small-town feel yet close proximity to San Francisco, Pacifica is one of the California coast's best-kept secrets. Home to two beaches—Pacifica State Beach and Rockaway Beach—the area is a thriving cultural destination for families.
The Pacifica Beach Hotel is an architectural landmark with spacious guest rooms on beachfront property. While kids enjoy the jacuzzi tubs and indoor swimming pool, adults find that the shoreline provides a welcome retreat from the city.
At night, the glass-enclosed pool with ocean views is the perfect place for the family to have a relaxing evening and do a little stargazing.
Puerto 27, the onsite restaurant, serves up your favorite Peruvian dishes, and complimentary grab-and-go breakfast bags make it easy to get an early start on exploring every morning.
Hotel guests rave about the beautiful property, comfortable ambiance, and value for the location and amenities.
If your family wants adventure, atmosphere, and to experience California as a local, the Pacific Beach Hotel should definitely be on your list.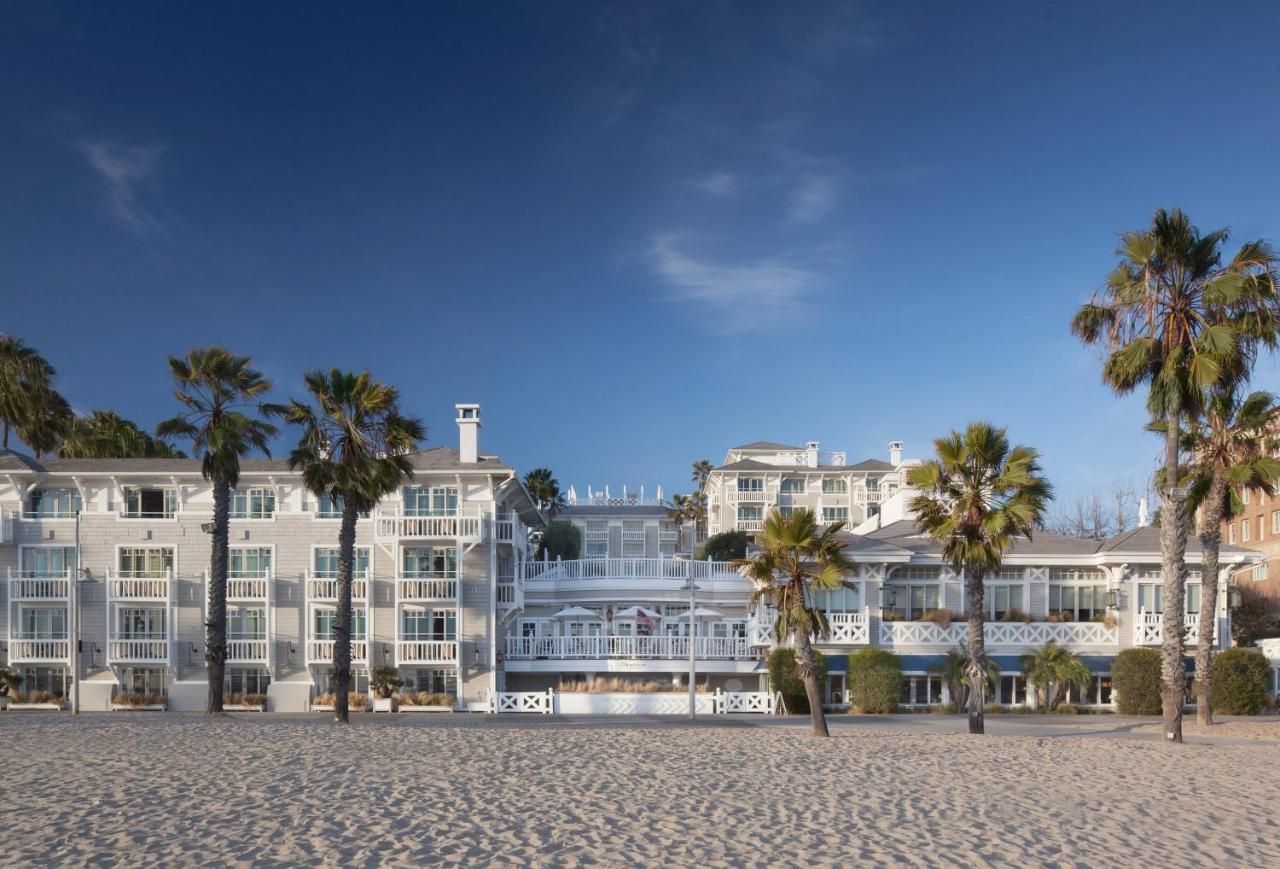 This iconic beach setting will have you believing you've landed in Cape Cod instead of the world-famous Santa Monica beaches. With luxury at every turn, this pristine beach setting is a family's dream destination.
It starts with breezy balconies, beach-inspired accommodations, and suites big enough to suit the entire family. From there, you'll choose how to spend your day—biking to Manhattan Beach, yoga on the sand, lounging by the pool, or a rousing game of table tennis.
Wellness is a staple at Shutters on the Beach, so scheduling a spa day or getting in a workout in the fitness room is as simple as working with the hotel staff to find a time that works for your schedule. Or, take your workout to the water with personalized surf lessons, yoga sessions, or long walks on the beach.
Kids will love building sandcastles, wakeboarding, or flying kites while parents relax under a cabana or umbrella. Later, take the whole family to explore the neighborhood and Santa Monica Place, where the best restaurants, shopping, and treats are steps away.
There's nothing families could need or want in a California vacation that this all-inclusive family beach resort can't satisfy.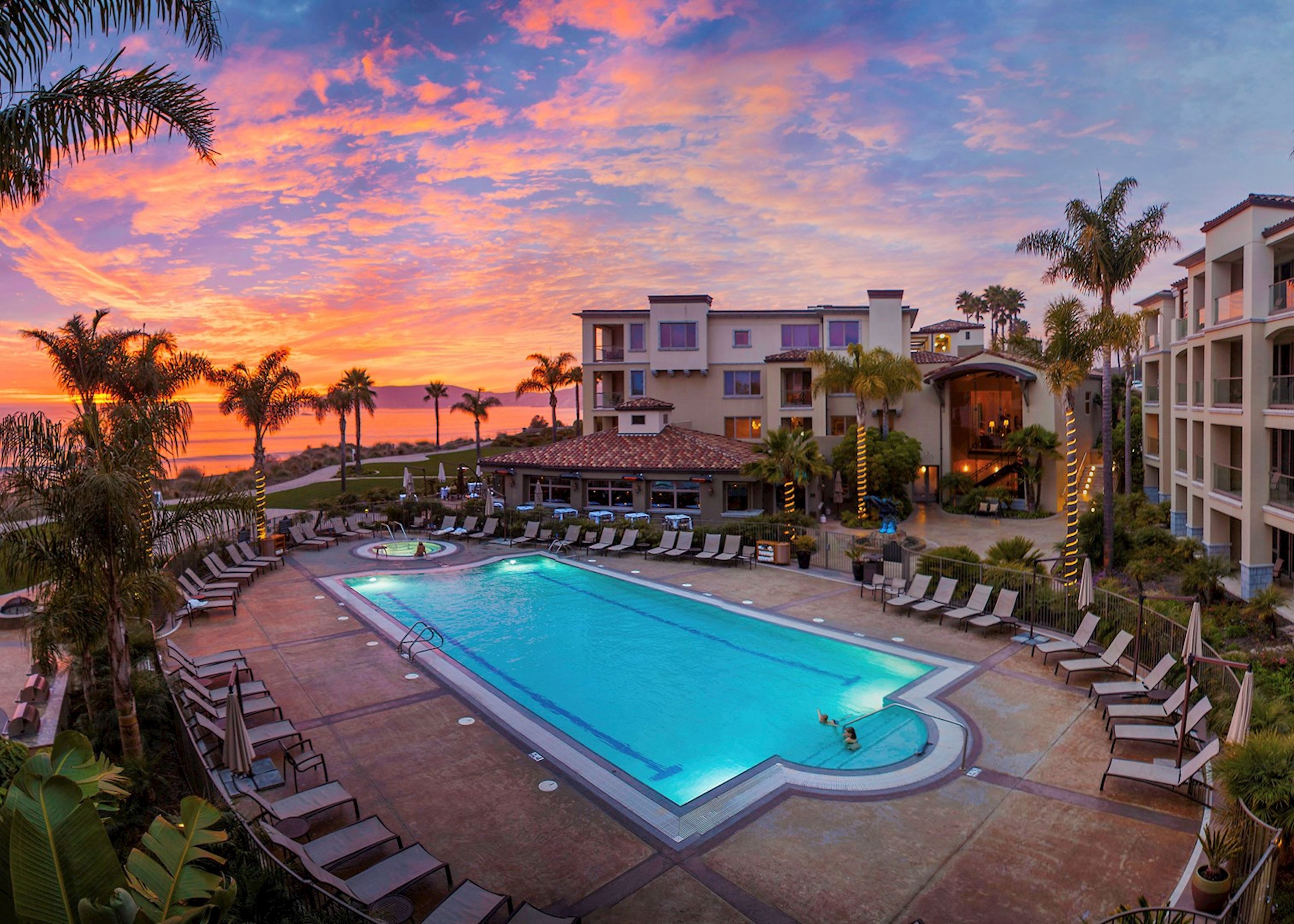 Dolphin Bay Resort & Spa invites you to escape the ordinary and spend your vacation at Pismo Beach—just between San Francisco and Los Angeles. The expansive suites in this upscale, luxurious resort are excellent for families, ranging from 1,000 to 2,100 square feet and equipped with the space you need to feel comfortable.
Covering just over five acres of California coastline, guests can experience the resort's high standard of excellence at every turn. Indoor and outdoor onsite dining from the Lido Restaurant and Lounge means you may not even need that full gourmet kitchen in your suite after all.
The resort's gift shop is a popular destination, even among locals, as well as the high-end spa boutique. When you're ready to explore Pismo Beach, you'll find multiple wine country outings, the Pismo Beach Pier, and local golf courses, all family-friendly activities.
In addition, the kids will enjoy hanging out at the resort's infinity pool, complimentary bikes to ride around the resort and beach area, and a nearby tennis and basketball court. Younger kids may like the vast array of board games, free to borrow from the resort.
The Dolphin Bay Resort & Spa offers a unique blend of the Bay and LA area vibes in one stunning property.
Final Thoughts
There's no wrong choice for your next all-inclusive family beach resort when you choose one of these incredible ten destinations. So load up your beach gear and get ready for an exhilarating and unforgettable experience on the California coast.