If you are looking for great family resorts in Northern California, you have your eye on the right place. While Southern California gets a lot of attention, people often overlook the beautiful sights and attractions of the northern half of the state.
In this article, we'll outline some of the top resorts in Northern California that are perfect for your next family vacation in California.
You may think that vacationing with kids is intrinsically stressful, but these family friendly resorts in Northern California prove that doesn't have to be the case. Each one offers an experience geared toward family without skimping on a high-class, luxury vacation setting.
If you want to see how these family resorts stack up to the south, check out our guide to the best family resorts in Southern California too.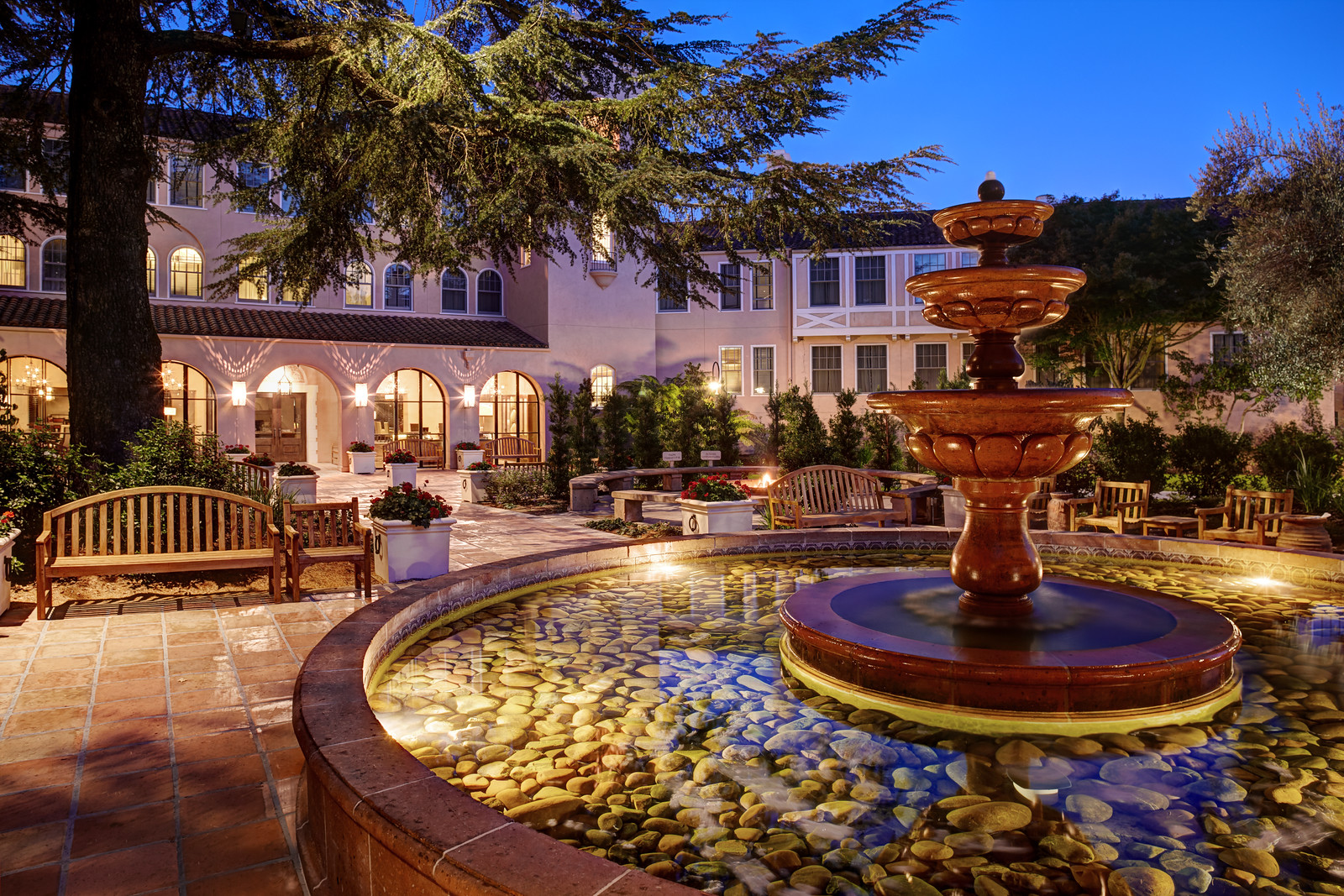 Fairmont Sonoma Mission Inn and Spa is a luxury family resort located in the heart of the Sonoma Valley. Here, within driving distance of some of the best vineyards in the country, you can relax and enjoy all the best creature comforts in a family-friendly setting.
Fairmont Sonoma features all the best attractions you can find just an hour's drive from San Francisco. Here, you can enjoy a luxury room or suite while enjoying the features of the inn. These include a private golf club, heated mineral swimming pools, and of course, the full-service spa.
Fairmont Sonoma's golf club was built in 1928 and is still widely regarded as a beautiful example of a bygone age.
Meanwhile, the on-site Willow Stream Spa offers 60-minute spa and salon treatments to help you relax in ways you have never experienced before. The spa is built on top of a natural mineral spring. Here, guests can enjoy the Roman bathhouse with three heated geothermal pools, a sauna, and an aromatherapy room. There are also options for deep tissue massage, facials, and more.
There are also plenty of events both in the inn and in the surrounding region for adults and families alike. You'll find attractions such as local wine tastings with the best vintages from the valley, live music events, historical venues, hiking and backpacking trails, playgrounds, and festivals. Fairmont Sonoma Mission Inn is the best of both worlds when it comes to family-friendly facilities in a luxury setting.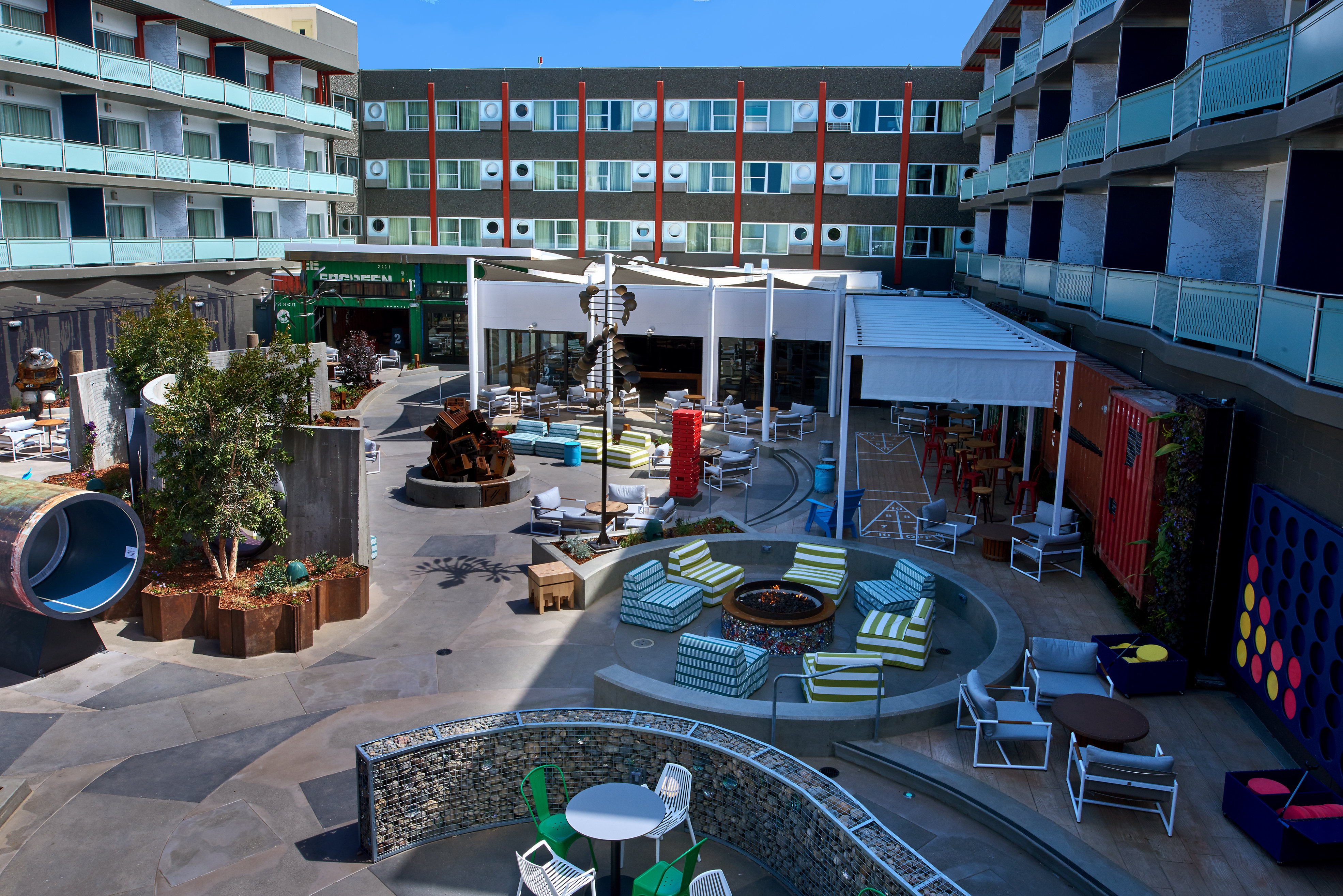 Hotel Zephyr in San Francisco has a vibe that is like no other. Termed "shipyard chic" by locals, this one-of-a-kind resort sits right on Fisherman's Wharf in the Golden City. Here, visitors get to enjoy more oceanside views than almost anywhere else in San Francisco.
When you stay at Hotel Zephyr, the atmosphere is all about family and relaxation. The Yard is in the center of the resort, an 8,000-square-foot play space full of yard games, periscopes, and life-sized game boards. There are also four areas for relaxation, complete with fire pits.
For days when you need to stay indoors, enjoy the indoor game room, which features tabletop games, a photo booth, and even interactive art.
Rooms at Hotel Zephyr include waterfront and waterfront with balcony options, as well as wheelchair-accessible rooms. Whether you are visiting with your family or as part of a couple, you can find a comfortable room with every amenity available.
Visitors also have access to the new Zephyr Walk, a street of retail outlets, restaurants, and eateries where hotel guests are eligible for discounts. You can find everything you need in the immediate area around Hotel Zephyr, ensuring a great time just outside the doors of the resort!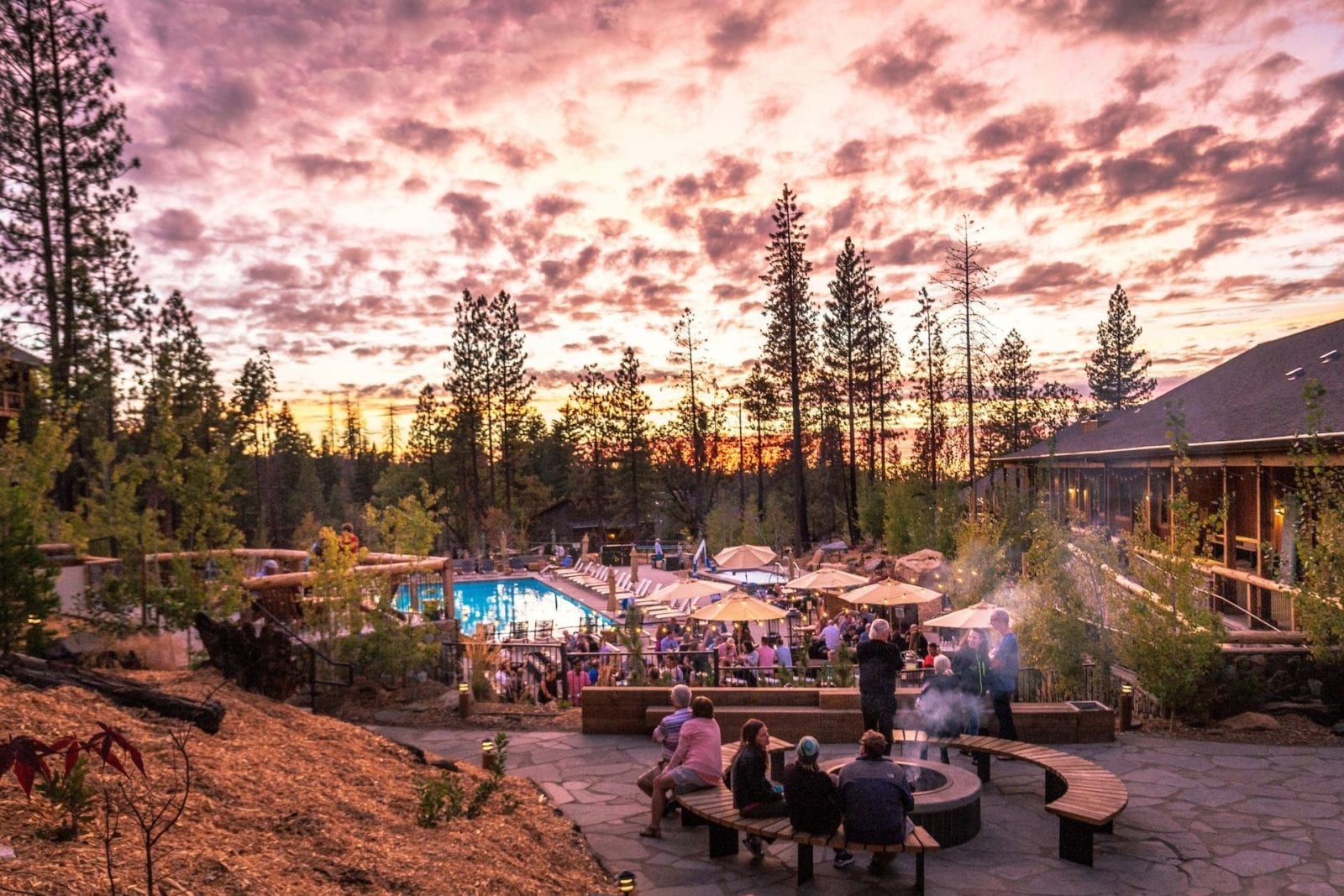 Rush Creek Lodge lies at the heart of gold country in Groveland. What started as a place to host a youth program teaching social and environmental lessons has expanded into a resort that is perfect for families. Here, visitors get to experience nature and enjoy family-friendly activities — as well as educational tours — in a relaxed, upscale retreat far away from the rest of the world.
Rush Creek Lodge offers a variety of rooms and suites with a rustic chic feel. You'll be out in the middle of the woods without ever feeling like you're roughing it. The 20-acre property features all of the best amenities for a truly luxurious mountain retreat.
Every room includes a balcony where you can view the surrounding scenery, as well as some of the most luxurious accommodations you may have ever seen in a woodland lodge. Options for suites include single-person, two-person, and four-person rooms for larger parties.
If you are looking for things to do at Rush Creek Lodge, you won't have to look far! With an on-site restaurant and tavern, there is plenty of delicious local fare to be had. All guests have access to free guided tours through Yosemite Park. There are also many seasonal activities, such as painting classes, glassblowing, stargazing, and whitewater rafting.
Rush Creek Lodge also features a spa. Here, guests can enjoy deep tissue massages, facials, yoga, and more. As for family activities, there are plenty of yard games, crafts, a playground, and even a zipline.
Monterey Tides is a luxury beachfront hotel. The beach is privately owned, which means that guests can enjoy the sand and surf on their own with no need to fight the crowds. You might even feel like you have a private beach!
This beach is home to the beautiful sights and experiences of the Pacific Ocean and fascinating wildlife. You may get the chance to spot sea lions, seals, and even whales from your hotel room.
If you need a break from the beach, there are plenty of activities in the hotel. Visit the pool or explore the garden, where guests can play yard games. Within easy driving distance, you can find a luxury golf course, aquarium, oceanfront shopping, great dining opportunities, and even some historical sites.
The hotel offers everything you need to make your trip memorable, from bike rentals to kits for building beachside bonfires and making s'mores.
The available suites offer an unfettered view of the beach and ocean. The rooms have all the luxury amenities you should expect in a luxury hotel, making Monterey Tides the perfect combination of indoor comfort and proximity to nature.
The hotel also offers some of the best food in Monterey, with two on-site dining options, Bayside Lounge and Bar and Tides Waterfront Kitchen. Both of these offer guests the chance to try coastal cuisine, local beers and wines, and unique cocktails while listening to live music within view of the Pacific.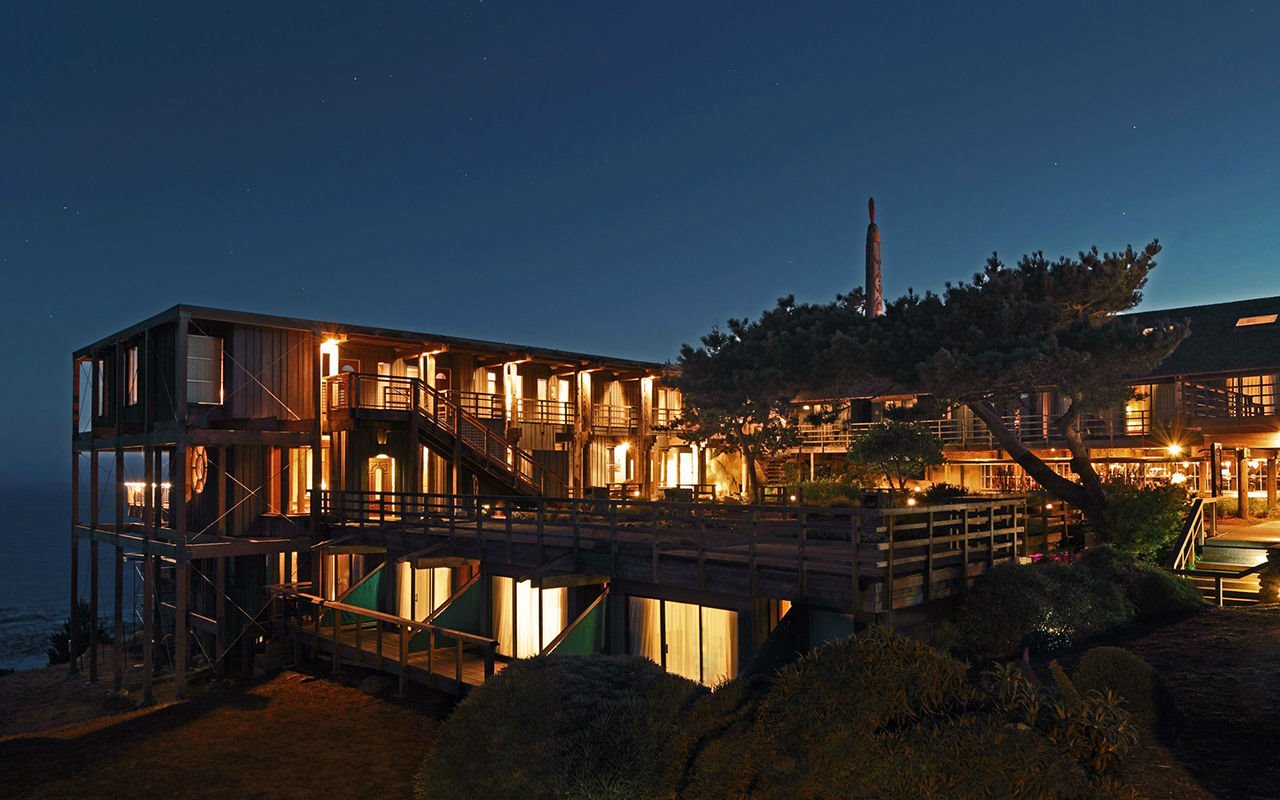 Timber Cove Resort is a one-of-a-kind homage to all things California. Standing on the cliffs above the Pacific Ocean, the resort is surrounded by redwoods and the unmissable scenery of the Sonoma coastline.
Located in a historic building from the 1960s, Timber Cove Resort is everything you need in a beachside vacation destination: rustic and peaceful, yet chic and modern all at once. The ocean suites feature renovated decor to provide the perfect combination of vintage and contemporary styles.
Since it was built as a place of meditation in 1963, Timber Cove Resort has attracted artists and visionaries who fell in love with its unique architecture and natural beauty. The resort came under new ownership in 2016 and was renovated to provide all the vital amenities of a modern luxury setting.
Today, guests can enjoy rooms or suites within view of the ocean and eat fresh, local cuisine while listening to the crashing waves. There are countless scenic and historical sites in the vicinity, making it a popular place for kayaking, hiking, and biking enthusiasts.
The resort also features the Great Room, an intimate lounge where guests can enjoy drinks and music, as well as an outdoor lounge area with a fireplace and table games.
Events happen daily at Timber Cove Resort, including live music and tastings from local wineries. Guests also have the chance to enjoy guided hikes, view art, and of course, relax on the beach. There are offerings in the area for horseback riding, art galleries, wildlife tours, and much more.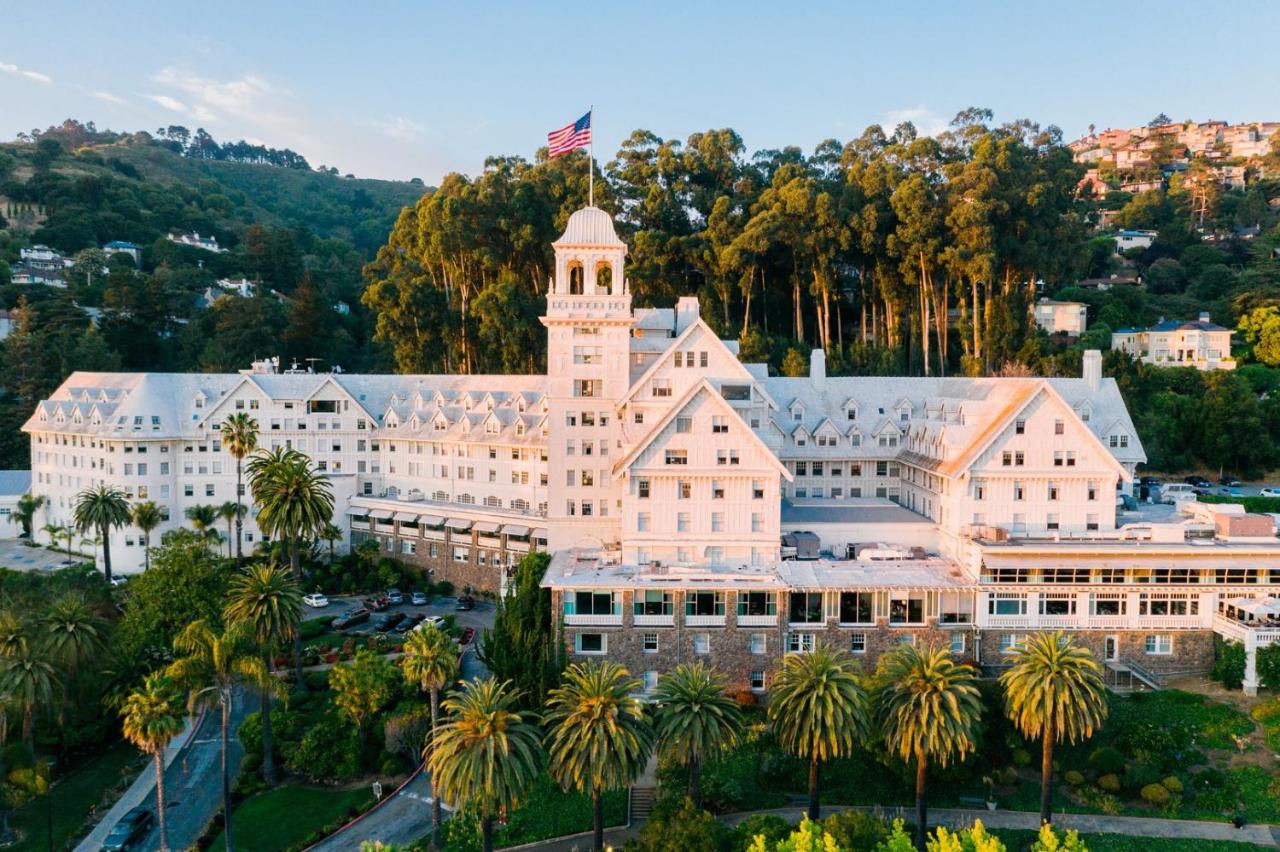 Claremont Club and Spa is located between Berkeley and Oakland, two California cities that are known for their culture and interest. The beautiful club is a luxurious haven. Here, guests can enter a private retreat on 22 acres of landscaped gardens, complete with personal suites, spa treatments, and more.
Built in 1915, Claremont Club and Spa has spent a century building a reputation. It is known far and wide as a peaceful luxury retreat and has won many awards.
There is no room for boredom at Claremont Club and Spa. From the spa to the many outdoor activities offered, you may find every moment filled. The grounds feature a tennis court and pool as well as spaces for guided fitness classes such as Pilates.
There are even activities and events specifically for children, with on-site childcare. Younger guests can enjoy indoor and outdoor play areas, arts and crafts, and even Adventure Camps.
The spa at Claremont Club is renowned for its treatments and offerings. Here, guests have the opportunity to enjoy deep tissue massages, facials, salt scrubs, dry brush treatments, body wraps, and mud masks.
Of course, no resort is complete without a great dining experience. At the Claremont Club, you'll have the chance to enjoy seasonal menus from some of the city's finest chefs. Featuring in-room dining as well as access to several local restaurants and lounges, the club offers a menu that is an authentic California experience. Claremont Club and Spa, a Fairmont Hotel, is truly an urban oasis.
Rosewood CordeValle is located in the foothills of the Santa Cruz Mountains. This lovely resort is truly a luxury getaway hidden in the wild natural beauty of northern California.
Here, guests can enjoy a stay in one of 45 rooms and suites while taking advantage of the huge number of amenities featured at Rosewood CordeValle. With everything from swimming to spa treatments, outdoor activities, and more, it is impossible to be bored when staying in San Martin.
The resort has received countless awards and nominations for its services and guest experiences. The guest experience here is dedicated to luxury, which is why it offers an almost exhaustive list of amenities, from room service to childcare, pet care, guided tours, and so much more.
Guests have the chance to play on the resort's golf course and tennis courts or take a guided fitness class. A heated pool and nearby hiking trails offer other options for getting exercise outdoors.
The resort is also home to an 85-acre vineyard and on-site winery. Naturally, there are regular tastings available to guests.
Meanwhile, the Rosewood CordeValle spa offers a wide range of treatments, including aromatherapy, deep tissue massages, facials, and more. On-site trainers are available to offer personal fitness lessons as well as tennis, golf, and yoga instruction.
The resort features three restaurants serving local, seasonal ingredients in gourmet California cuisine. You'll find both casual and upscale options here as well as an extensive drink menu. There are also children's menus available in all restaurants in the resort.
Meadowood Napa Valley provides guests with the ultimate experience of a rustic getaway in a luxury setting. This intimate resort features lodge-style rooms and amenities such as a spa, three pools, and a wine room.
Located in the heart of wine country, Meadowood offers guests the opportunity to taste and learn about the local vintages. On-site experts lead regular wine tastings to immerse you in the culture, history, and tastes of Napa Valley wine.
But wine isn't the only attraction of Meadowood. With multiple areas for sports and fitness, the resort makes it easy to stay active and enjoy time in the great outdoors. Swim or lounge at one of the three pools, including the Family Pool with attractions for younger guests. There is also a tennis court and fitness center.
The Meadowood Spa is a one-of-a-kind experience that has received accolades in Forbes. When you arrive, you'll consult with a spa therapist to curate a wellness and relaxation plan just for you. The outdoor relaxation gardens feature mineral soaking pools, saunas, and steam rooms.
The spa offers a large menu of massages and facials to help you relax and restore your body and mind.
Of course, no resort would be complete without an amazing dining experience. Meadowood offers guests the opportunity to dine in their rooms or patronize the on-site restaurant or terrace cafe. The cuisine here is all about the Napa Valley experience — fresh, local food prepared in an intimate setting through environmentally sustainable methods. Produce is grown on the estate.
The Stanford Inn by the Sea is a historic resort overlooking Mendocino Bay. This resort offers guests the chance to escape to a peaceful natural haven in a luxury setting. Here, surrounded by pine and redwood rooms, they can relax and enjoy themselves while eating fresh local cuisine with produce grown on the grounds.
Stanford Inn by the Sea is made for families and even welcomes pets to join their owners! With accolades from National Geographic Traveler and Oprah Magazine, the resort is the perfect place for a wedding, event, family vacation, or personal retreat.
There are plenty of things to do at Stanford Inn by the Sea, no matter what your interests. Outdoor activities are popular, with outrigger canoes and bikes available for guests. There are regular group classes such as cooking, yoga, and art classes.
Of course, every day offers the chance to patronize the spa and wellness center. Here, guests can swim in the pool, enjoy a massage, or take a private class in meditation, yoga, tai chi, and even mushroom foraging. The spa offers a full menu of facial treatments, massages, and ayurvedic medicine specials.
There is also a sauna and hot tub as well as a heated pool so you can swim at any time of the year.
The Stanford Inn by the Sea is not just a resort — it is an experience intended to help people relax their body and mind, becoming closer with nature in a beautiful and comfortable setting.
The name Ritz-Carlton evokes luxury wherever it is uttered, and at Half Moon Bay you can expect it to live up to that name. This stunning estate lies on the bluffs overlooking the Pacific.
Half Moon Bay has been described as "the edge of the world," and it is not hard to see why. This five-star resort is a peaceful retreat that seems far away from the hustle and bustle of ordinary life, although it is only a 30-minute drive from nearby San Francisco.
There are many activities to help guests feel like they are fully immersed in a place of relaxation, from enjoying the beach to playing golf, getting a spa treatment, or enjoying a five-star meal.
The suites at the Ritz-Carlton offer views of the surrounding ocean and golf course. Some also have a personal fire pit on the balcony with lounge chairs so you can enjoy a sunset over the ocean in front of a fire.
Outdoor enthusiasts will love staying at the Ritz-Carlton. The surrounding area has ample offerings for sea kayaking, hiking, biking, paddleboarding, surfing, and spotting fascinating local wildlife.
As for the award-winning spa, it's a must-visit for every guest at the Ritz-Carlton in Half Moon Bay! It features a full menu of massage and facial options as well as a sauna, whirlpool, and steam rooms. Specialized treatments become available seasonally.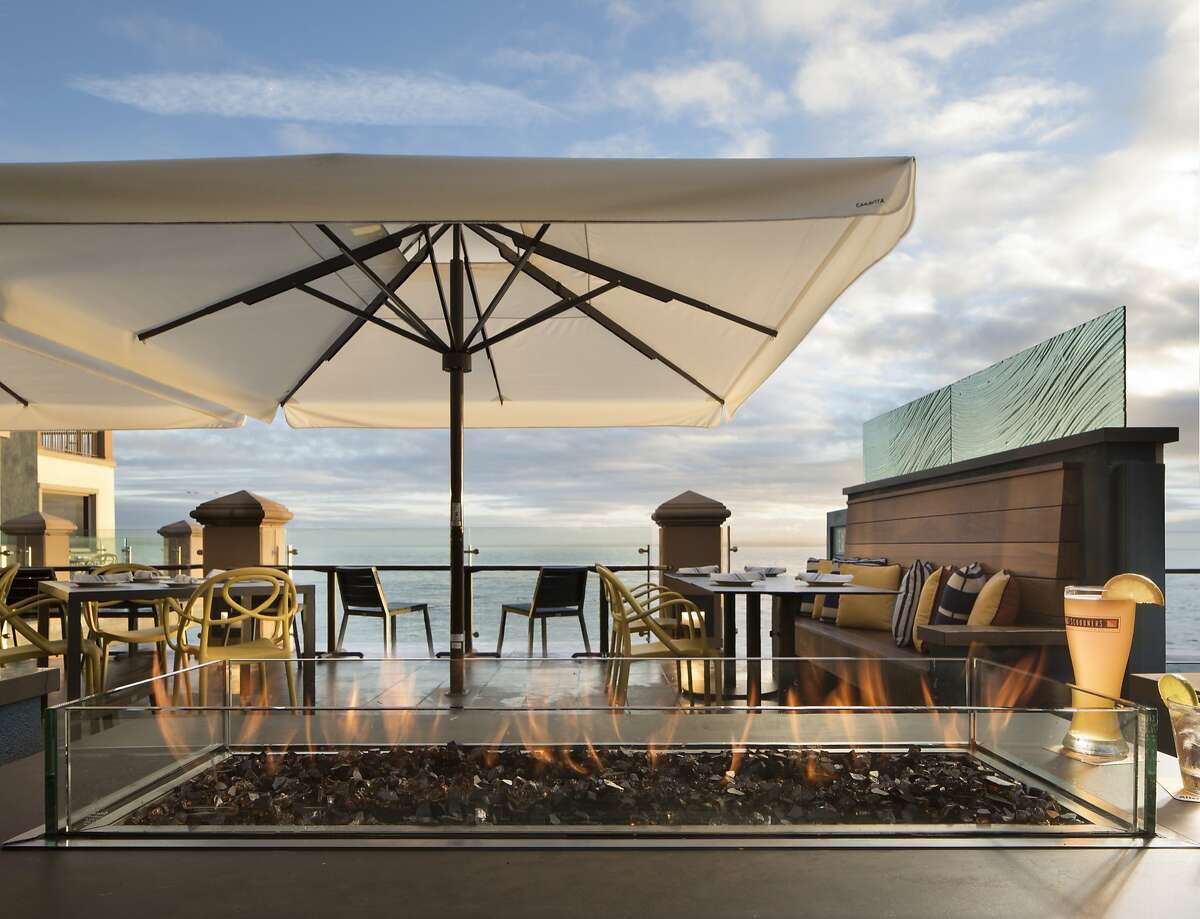 Monterey Plaza Hotel and Spa is a historic site resting on the cliffs above the Pacific Ocean. This award-winning resort is the perfect place to experience California's coastal culture.
With five-star meals, a renowned spa, and countless activities, Monterey Plaza Hotel is known throughout the area. The resort blends perfectly with the surrounding town, so you never have to choose between a calming retreat and a place with plenty of activities and entertainment.
The hotel offers options for both guest rooms and luxury suites with views of the surrounding ocean and even private balconies!
The on-site Vista Blue Spa offers a full treatment menu for guests to enjoy in full view of the Pacific. Here, you'll find massages, facials, aromatherapy, manicures, and pedicures. After your treatment, head to the roof to enjoy a soak in an open-air hot tub and a Himalayan salt scrub.
When it's time for a meal, head to the award-winning Schooners Monterey, where you can enjoy fresh seafood and authentic California cuisine. If you're in the mood for something else, try some coffee and light food in the cafe or order in to your room. There's something for everyone at Monterey Plaza Hotel and Spa!
Choosing The Perfect Family Resort In Northern California
If you are looking for the perfect family resort in Northern California, you don't have to rough it. You can still enjoy a family vacation in a luxury setting — even some of the most famous and beloved destinations in the state! These top resorts offer everything you need to enjoy a great family vacation of five-star quality.
Or are you still looking for an incredible Northern Californian location for your next trip? We've created a guide to the best places in Northern California for a family vacation to inspire you!
More about our TFVG Author
Karly is a The Family Vacation Guide guest travel contributor.