Restaurants are not just a place to get food during your vacation or a short trip away. The experience can be a major part of your day (or night) and eating with your relatives can be a valuable activity that not everybody gets to enjoy all that often.
If you are heading to Los Angeles, California then finding the best family-friendly restaurants in the area is not just important – it could make or break your entire trip. Even if you have no plans to eat anywhere specific, it can be something worth considering before you leave.
Family-Friendly Restaurants in Los Angeles, CA
Delicious foods should not be off-limits for parents with children and taking the whole family out dining can be a wonderful experience. Los Angeles has a wide range of family-friendly restaurants to try, all of which offer their own unique menus and atmospheres.
Botanica Restaurant and Market
This kid-friendly cafe manages to avoid the issue of being too child-focused, avoiding things like a children's menu. Instead, everything is served in easy-to-share amounts, and the pastry counter means that there is a steady supply of baked goods on offer.
Why Botanica Restaurant and Market?
While this may not sound like the ideal place to take your kids at first, it can end up being a very fun destination, but that fun is not at your expense. Parents can easily take their young ones out here, enjoy the unique space and atmosphere, and then grab a drink while the kids busy themselves with whatever dessert they are interested in trying.
Ray's and Stark Bar
Ray's and Stark Bar is a simple but well-managed Mediterranean restaurant that offers its own outdoor seating and a whole host of different hand-made drinks. While not everything here is suitable for kids, the bar itself can still offer a lot of good food for them to try.
Why Ray's and Stark Bar?
This Los Angeles bar, takeaway, and dine-in restaurant is very straightforward and offers a lot of good meals to choose from, as well as some excellent drinks that can really help you relax during a long trip. The outdoor seating makes a big difference, too.
Birdie G's
Birdie G's is an interesting place with some interesting options on offer. The unusually cozy and comfortable space was built out of quite an industrial building, meaning that you get a very unique and interesting eating location to try out.
Why Birdie G's?
The Birdie G's children's menu is just as interesting as the location. You get some very unusual or rarely-seen options, including the Sloppy Jeremy – a combination of thick, tasty toast and beef-strawberry Bolognese – and the Healthy Yucky Green Salad.
Of course, if you want something more conventional, then you can go for an excellent Margherita pizza instead. Kids love pizza, and Birdie G's does theirs excellently.
Lindo Oaxaca
This Oaxacan family-run (and family-friendly) restaurant has been running for over ten years, offering a lot of great food that you can't easily get elsewhere in the state. Located in South-Central Los Angeles, it provides a massive range of Mexican food options, suitable for both adults and children.
Why Lindo Oaxaca?
The kids menu has plenty of different choices, ranging from taquitos dorados and memelitas (bean-based corn cakes), as well as homemade chicken soup. The stroller-accessible dining room means that it is not off-limits to younger children, either.
This can be the ideal place to stop off if you want to eat something that stands out or if you just want to eat something new. The restaurant is not too big but also is not cramped, meaning that it is a comfortable experience no matter how many children or younger teens you bring.
Lunasia
Lunasia is a dim sum restaurant that does not pull any punches, offering very quick and reliable food at a reasonable price. The large dining area makes it easy to take multiple kids there at once, and there are even kid-specific dining utensils and small plates on offer to make eating easier for the little ones.
Why Lunasia?
Parties of at least eight can call ahead to reserve tables, meaning that it is not a bad choice for smaller birthday parties or other get-togethers. The variety of food on offer makes this a nice place to experiment, but all of the food is delicious, so it is also an amazing place to grab lunch without having to wait very long.
Aqui Es Texcoco
This fairly popular restaurant has a major list of different foods to try, with a large dining area that can easily host major family gatherings. While there is plenty for adults to try, the kid's meal is great value: a three-part deal that can be tailored to what they like most, all for just $7.
Why Aqui Es Texcoco?
While this makes it an ideal place to get food for your kids, you also have a lot to try as parents. As an excellent Mexico City lamb barbecue restaurant, you know exactly what you are getting, but there are a lot of meal options to try if you are looking for something brand new.
Petit Trois Valley
Petit Trois Valley is a French bistro restaurant that can offer all kinds of intriguing food items, as well as some great kid's meals that your children will not easily forget. Whether they want something distinctly French or just want a cheeseburger, your kids have a lot of choice, and it is not going to limit their options too much.
Why Petit Trois Valley?
The style of the restaurant calls back to a lot of older restaurants that you may have seen in your own youth: tile floors, white table cloths, and a very lively atmosphere. French food is also an nice treat in the middle of Los Angeles.
Button Mash
While Button Mash at Echo Park is temporarily closed, it is one of the most child-friendly and geek-friendly restaurants in LA. It has yet to reopen in its new form, but once it does open up again, it can easily become of the most notable kid-friendly restaurants within the entire US.
Why Button Mash?
The combination arcade/restaurant experience is a strange one, but when you combine that with a craft beer bar that serves alcoholic beverages, you get great food and an even greater experience – either alone or in a group.
Button mash is an interesting combination of an arcade and a restaurant, making it a great alternative to normal eating spots. When it opens again, it will quickly become one of Los Angeles' most notable locations.
Playa Provisions
Playa Provisions is a Culver City restaurant that serves all kinds of ocean-side treats, ranging from simple sandwiches to cocktails and ice creams. The simple and small-scale nature of the building makes it a perfect location to stop by if you are passing through, for dinner or just for a small snack.
Why Playa Provisions?
This can be a great place to turn up if you were not originally planning on getting a big meal. The jam-packed menu and great range of drink options mean that both kids and parents can find something they want, making it a great choice for picky eaters.
Magic Castle Hotel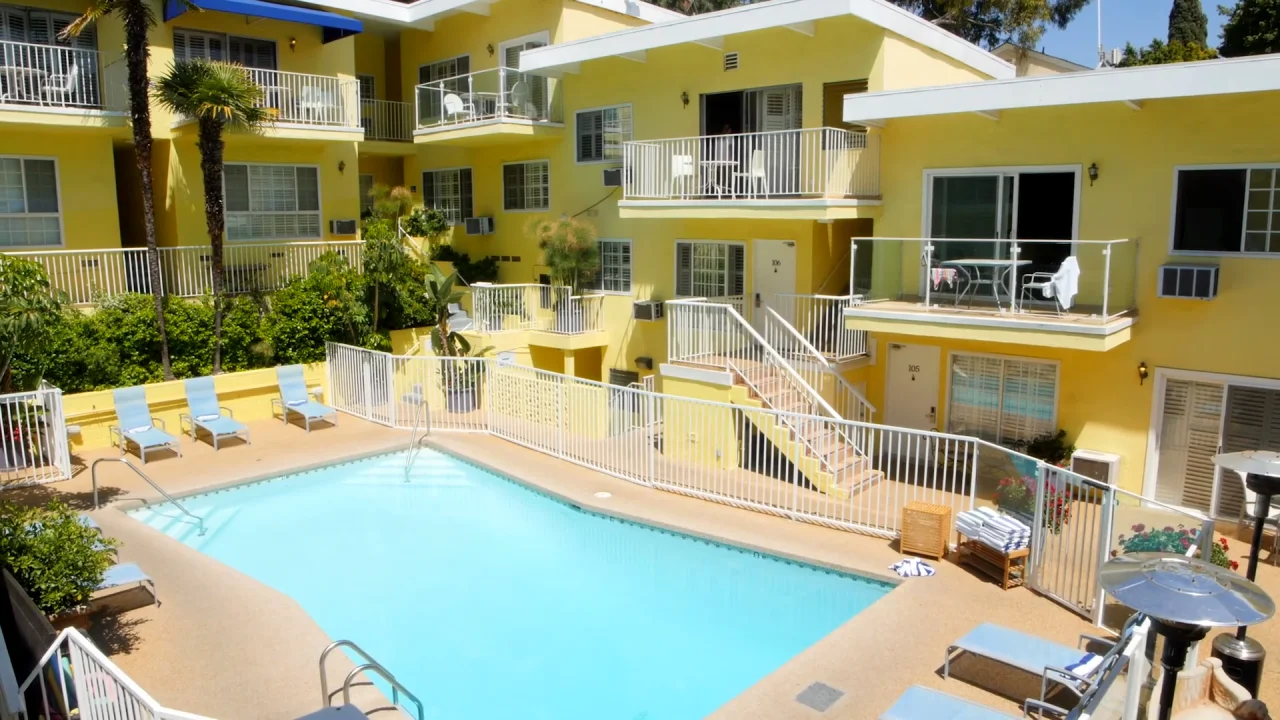 The Magic Castle Hotel has its own restaurant, one that can be accessed by either hotel guests or visitors walking in from off the street. There are a lot of options on offer, spread across both an adult menu and kids menu – grilled cheese, waffles, chicken tenders, and so much more.
Why Magic Castle Hotel?
While this destination works best if you are already staying there, you can get a whole host of breakfast items that your kids will love or grab a big (and delicious) lunch to enjoy as a group.
The grilled cheese sounds like a small detail, but having a way to get grilled cheese served at a proper dining table can make a big difference. Grilled cheese is not just comfort food but can be a reliable option if you are feeling overwhelmed.
Kid-Friendly Restaurants in Los Angeles, CA
Some restaurants are all about the children. While these are always family-friendly, there are some restaurants in Los Angeles, CA, that are tailored specifically to getting children playing and having fun.
Kitchen Mouse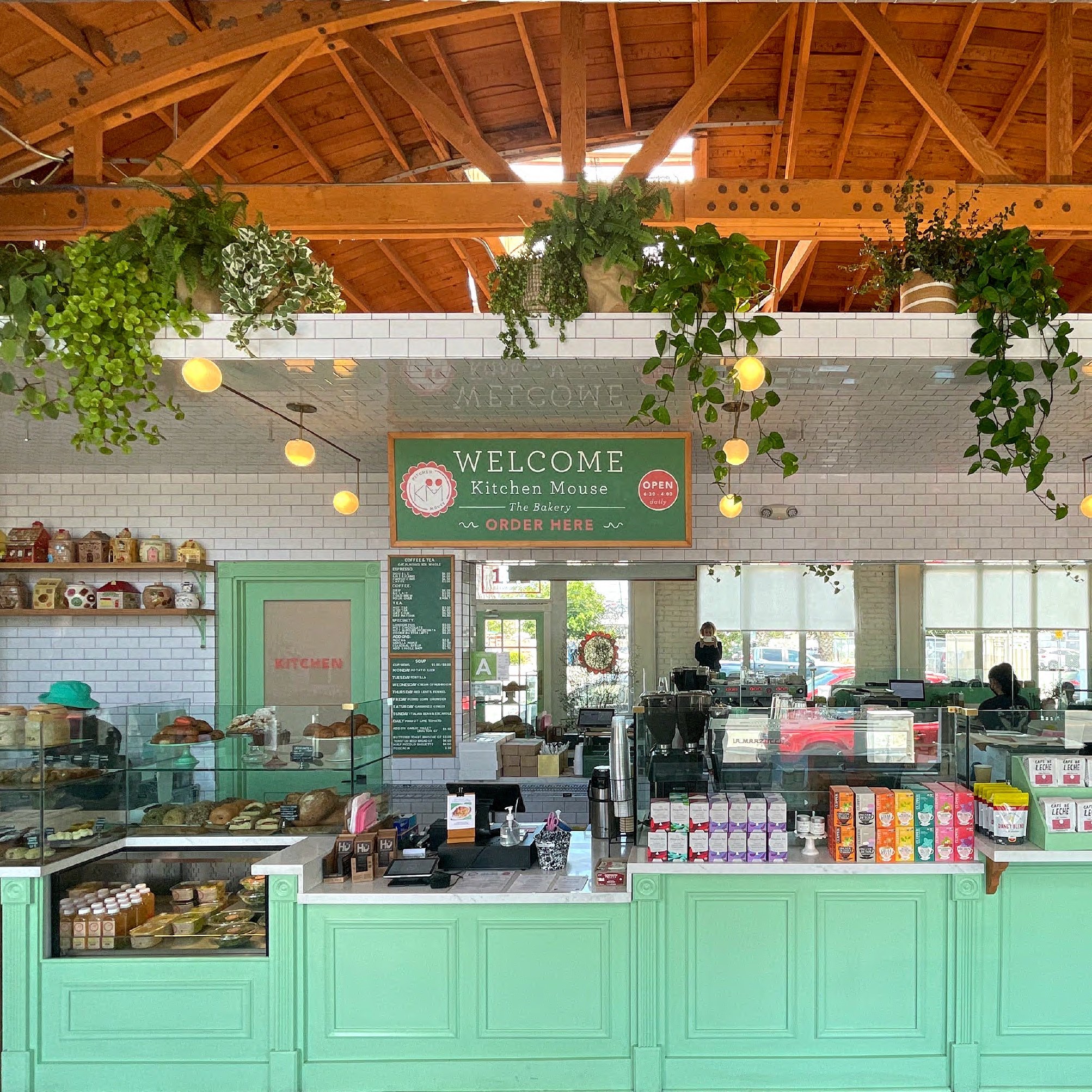 Kitchen Mouse pulls off an oddly vintage look that somehow works far better than you might think, and it even has a specialized changing space in the restroom for babies and toddlers. With so many different foods on offer, it is hard to know what to choose, but everything here is very healthy.
Most of the meals are full of vegetables, so you can pick almost anything on the main menu and know that it will end up being healthy. They even serve sandwiches and coffee, as well as pastries that are meant to be used as little snacks.
Of course, the star attraction here is the indoor playground, conveniently located in one corner of the restaurant rather than directly in the middle of the room.
Piencone Pizzeria, Creamery, Pub and Restaurant
Located in Eagle Rock, Piencone has a great mixture of different things to offer its customers. While the craft beer bar might not be a great place to take your children, the creamery and pizzeria are something special.
The most important part is the restaurant, of course. It is large enough to host families of any size, and there are multiple rooms to help split up different groups of visitors. The build-your-own pizza addition and the play area (themed after a farm) ensure that there are many ways for kids to stay entertained while you are there – while also leaving a lot of things to keep adults invested too.
The creamery can be a nice place to visit after your meal, too. Whether you want vanilla ice cream or specially-made Mexican hot chocolate, you have a wide range of options to choose from, and they are all expertly prepared.
HaiDiLao Hot Pot
HaiDiLao Hot Pot is a chain of excellent Chinese hot pot restaurants, all of which are perfect for bringing your entire family. Not only do you get excellent service, but you can even watch the 'noodle dancers' weaving dough into noodles before your very eyes or get prizes from full-costume opera entertainers.
The restrooms are extremely baby-friendly, something that can make a huge difference if you are going as a family, and you can even get free food while you wait in line.
The nature of the restaurant means that you can customize the entire meal to the tastes of everybody there. There are multiple broth options, ways to get kids involved in the food itself, and a full sauce bar that allows for even more variety in what you end up eating.
Kismet Rotisserie
Kismet Rotisserie is an interesting choice since it takes a different stance on the kids menu idea. The 'kidsmet menu' avoids the usual stereotypes of what a kids menu would contain, instead offering very nutritious and dense choices that are still just as delicious.
This is a great way to get your kids to eat something they will not have tried before, such as pita sandwiches or a hummus and veggie chicken plate. Not only is this a very fast restaurant in terms of service, but it is also a great way to get to-go meals so that you can eat on the move.
What to Choose in Los Angeles
There is no perfect option when it comes to choosing a restaurant in Los Angeles but knowing what you are looking for (and what is on offer) can make a huge difference. Avoiding a risky Los Angeles bar that is more focused on pinball machines than food is obvious, but what should you be looking for?
Location: Getting There and Back
A restaurant is only good if you can actually get there. There are so many different places within Los Angeles to visit: West Hollywood, North Hollywood, Culver City, Beverly Hills, Sherman Oaks, Santa Monica, and plenty of less famous locations.
Los Angeles is a large place, so you might have to travel quite far to hit certain restaurants. Going to Santa Monica for grilled cheese or stopping at Highland Park to eat hot dogs can be a major detour, so you always want to think ahead.
Streets are just as important, so be sure to plan your route if you are on a time limit. Going from Highland Ave. to Grove Dr. is only a short drive, but taking a detour to Culver City is another half-hour each way. Even major locations like Figueroa St. or another main st. can take a while to reach.
Kids Menu Options
Finding good children's menus is important to ensure you have a good experience there. While you can get good food almost anywhere, it becomes harder to manage kids and their meals when you are not at a kid-friendly restaurant.
Kids often do not eat as much as adults, or at least 'save room' for food in different ways. Kids also often gravitate towards things like chicken nuggets over something like crispy tofu balls, even though both might be similarly filling. Most importantly, though, kids often have very strong preferences at the dinner table.
For example, pizza might be their meal of choice, which makes those kids more likely to prefer a pizza place over somewhere that sells baked goods and cheese. Children's menus are a kid-friendly option that helps you find smaller portions of (often less intense) food for them to enjoy.
There is not a single best choice when it comes to your meals, but a kid wants what a kid wants. An overworked and frustrated mom might decide to get pizza to shut the kids up if they are being disruptive, but remember that the whole restaurant industry contains a lot of variety.
Los Angeles, CA, has a lot of different restaurants that all serve different things. One that serves grilled cheese and fried chicken might not offer some more expensive-sounding items, but that also works in reverse. You have to plan ahead and think about what you can find where.
Different places handle their food differently, too. Fried chicken on one restaurant's menu might be your conventional fried chicken meal, while another restaurant may use the term "fried chicken" to mean something completely different.
More about our TFVG Author