There are a ton of reasons to travel to the second-largest city in the US, including its amazing Mediterranean climate, Hollywood culture, sandy beaches, and architectural wonders.
It's no secret that Los Angeles is a must-see for vacationers all around the globe. It offers unique experiences and has many hidden gems ready to surprise you and your family. Some people call it the 'Land of Angels' while others call it 'La La Land.'
The secret ingredient for a successful family trip to LA with family is simple: Know-How. That's why we've compiled a detailed guide to help you plan the best Los Angeles family vacation. Everything you need to know to organize your trip to Los Angeles is right here.
5 Reasons Why Los Angeles is the Perfect Family Vacation Destination
The list of reasons to love Los Angeles is endless! There's a lot to say about why this place is ideal for a family holiday. Listed below are a few reasons why visiting Los Angeles should be on your list of things to do.
Family Attractions
One of the biggest reasons we love to visit Los Angeles is that it is packed with viewpoints. The city features architectural diversity and offers endless attractions to visit. There are theme parks, museums, hills, festivals, and galleries throughout the city.
LA is also a good place to do hiking and biking. There are numerous hiking trails throughout the city, and you'll find celebrities and locals hiking around. You can head out to Rodeo Drive, Beverly Hills, Getty Center, the Financial District for skyscrapers, Griffith Park, Disneyland, Santa Monica Pier, the Natural history museum, and many more with your family.
Hollywood Culture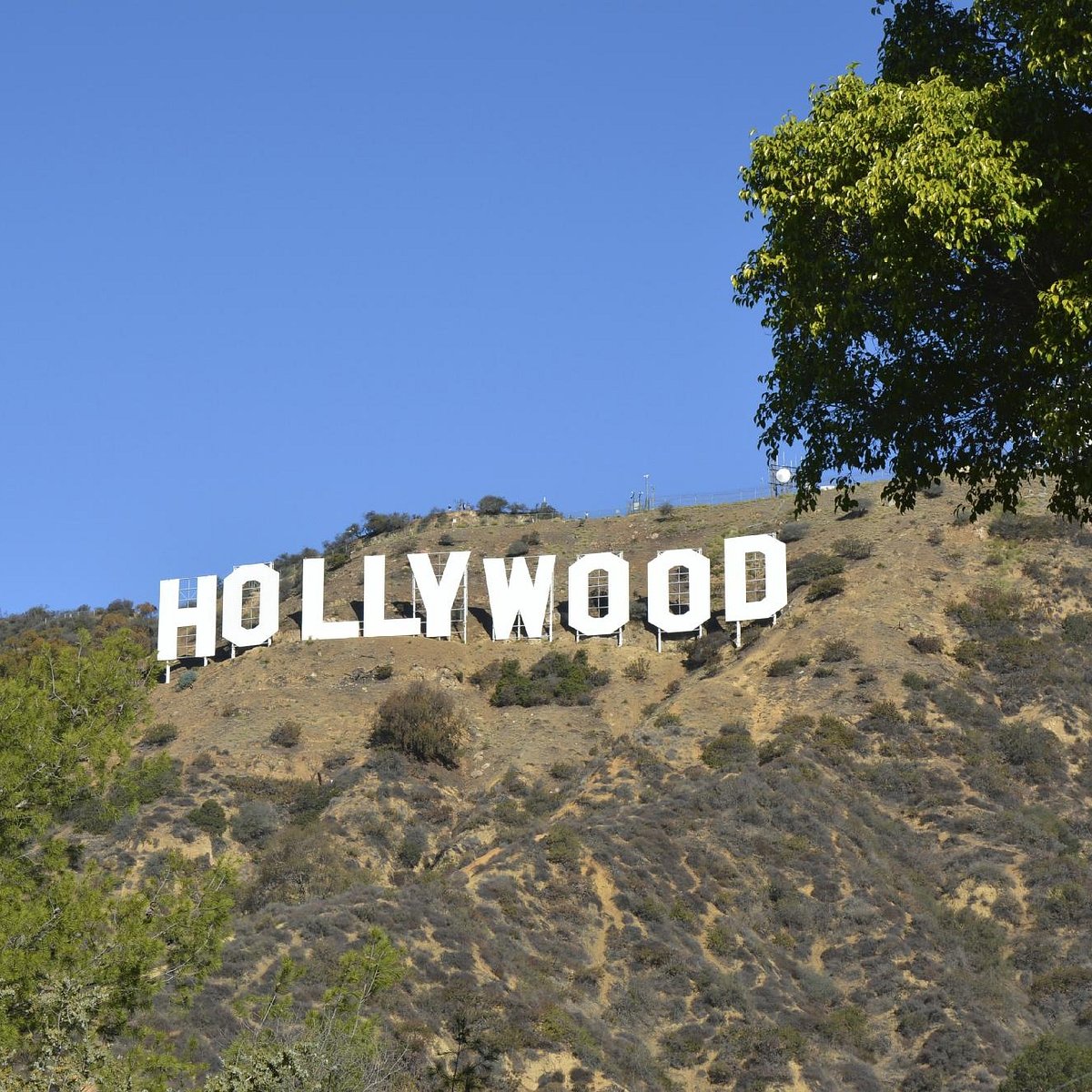 Everyone loves Hollywood, which is one of the biggest reasons people love to visit LA. Beginning with a hike to the Hollywood sign and awe-inspiring views of the city from there You can also have a studio tour in the town where you can recall some locations from famous Hollywood movies.
Beverly Hills is home to countless celebrities; you can visit to see gorgeous mansions owned by celebrities or spot your favorite celebrity there. Have a glimpse of your favorite celebrity at the Hollywood walk of fame, or visit a movie set or theater on Hollywood Boulevard to have the time of your life in LA.
Shopping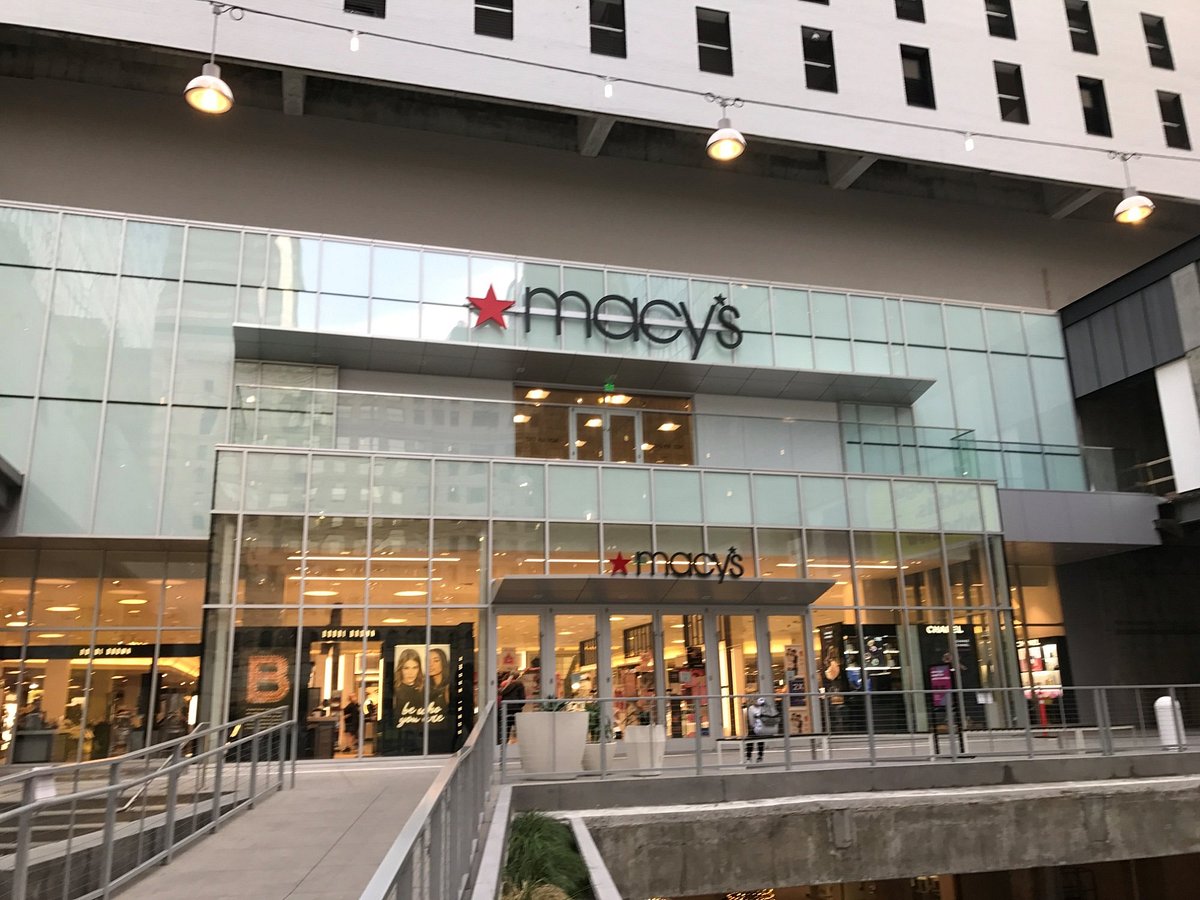 Do you love shopping? LA is one of the most popular cities if you want to spend some bucks to get your favorite items or just window shop. It has plenty of shopping districts, festivals, and malls that suit all budgets and choices. If you're a shopping enthusiast, you must visit the LA Fashion District in Downtown Los Angeles, Third Street Promenade, Grand Central Market, and The Grove. You'll come across gorgeous neighborhoods throughout the city with numerous shopping outlets and old-fashioned stores if you want to shop on a budget.
Nightlife
LA is the most ethnically diverse place in the state, and its nightlife reflects that. The nightlife in LA is one of the best in the country. Maybe that's why it's called the world's entertainment capital.
Whether you want to have a drink or spend an adventurous time at night, you'll find a spot for that. You can enjoy comedy scenes, live theaters, and music concerts from top artists with your family. The best places to enjoy nightlife are Venice and Downtown Los Angeles.
The Beaches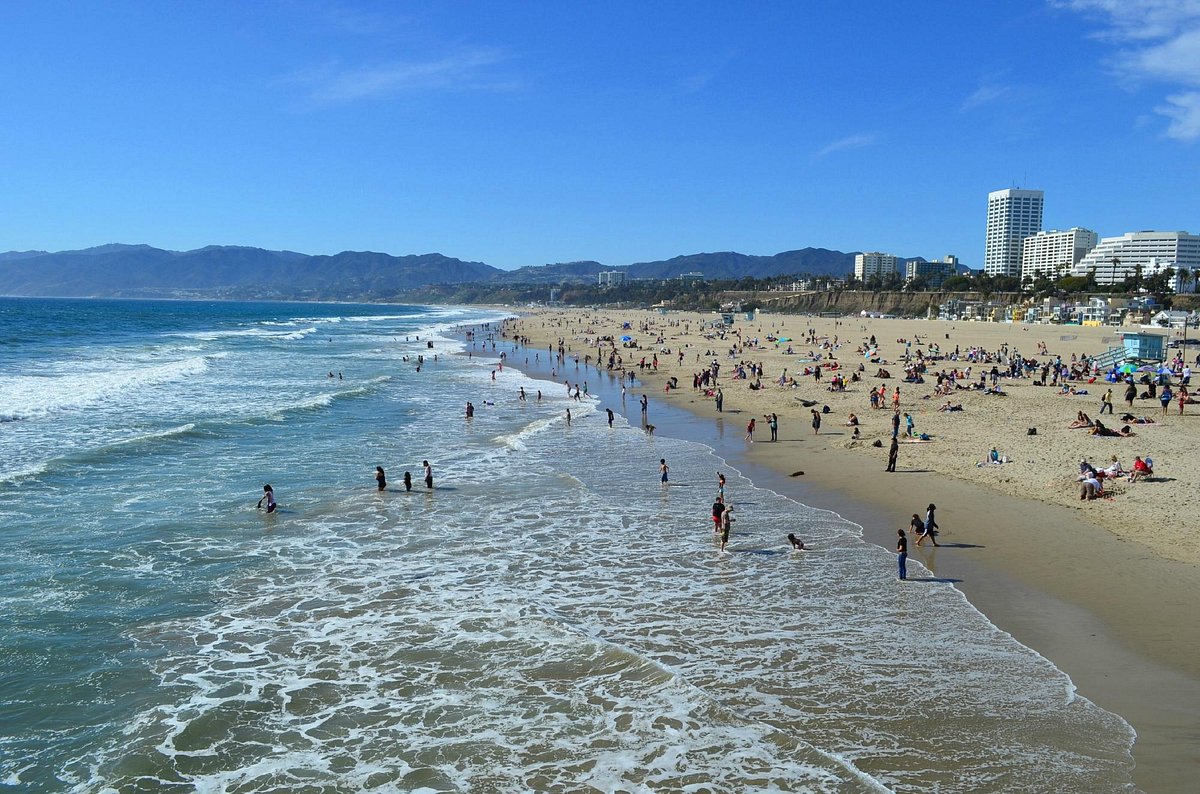 Some of the finest beaches in the United States can be found in Los Angeles. They are famous all over the world for a good cause and take up a 70-mile stretch of the LA coastline. Whether you want to chill out in the sun or gaze at the stars, beaches offer a perfect time to spend.
Head to Venice Beach, where you can enjoy street performers, unique galleries, and numerous shops. Santa Monica gives the best beach vibes and is a perfect place to sunbathe. The beach of Malibu is a perfect choice for a more calm and relaxing experience. There are beautiful beaches in Orange County and Manhattan too.
When's the Best Time to Visit Los Angeles with Kids?
The best time to visit Los Angeles with kids is during summer. Tourism is at its peak, and people love to visit the city, especially because of its beaches. One big benefit of visiting during summer is that you won't face rainfall. However, the accommodation prices are at their peak too because of the summer holidays. Plus, the family attractions are crowded throughout the summer.
If you want to avoid crowds and save a few bucks, the best months to visit besides summer are March to May and September to November. During the months, attractions are less crowded and hotel rates are lower.
The cheapest season to visit LA is during the winter. Most hotels offer their lowest rates of the year during this time. One potential drawback of a winter trip to Los Angeles is the possibility of rainfall. But, if you wish to visit LA on a budget, take rain gear with you to be on the safe side.
What's the Weather in Los Angeles Across the Year?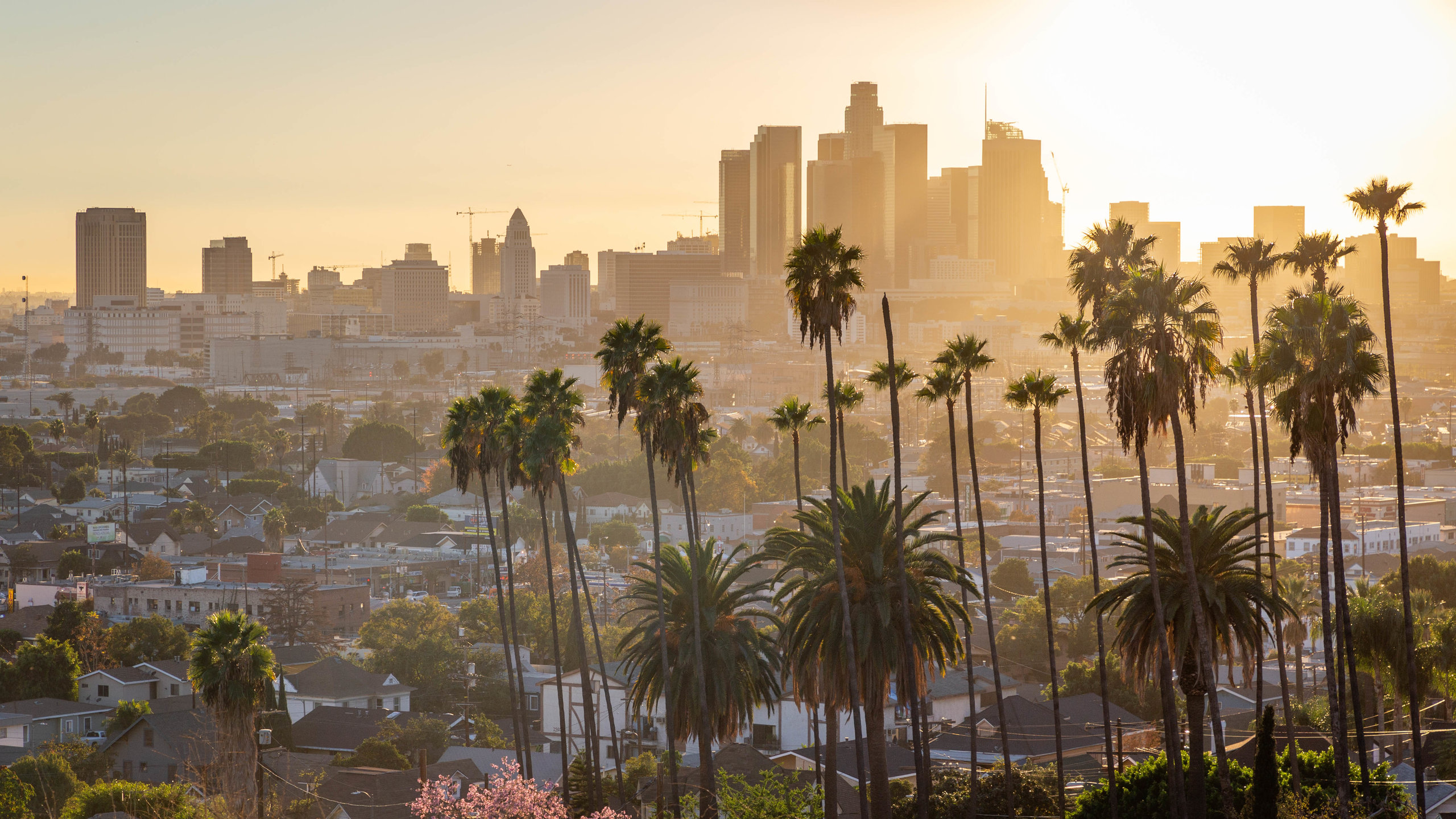 Los Angeles offers wonderful weather throughout the year. Temperatures are typically around 24 degrees Celsius all year round. This makes LA a perfect vacation spot at any time of the year. Summers are hot and dry, and the temperature can rise to 30 ℃. People mostly visit LA to soak in the sun during summer.
LA is a topographical hub, and it has the sea on one side, desert on the other, and is surrounded by mountains on one side too. In short, there is natural beauty all around the city. This means that you can enjoy surfing or skiing in the morning, hike through the forest in the evening, and have a whale of a time shopping at night.
The weather in LA is considered perfect as most days are warm and sunny; it's sunny around 300 days a year. Plus, there is almost no rain during summer, which is another reason why the weather is perfect.
What's the Perfect Length of Time to Spend in Los Angeles?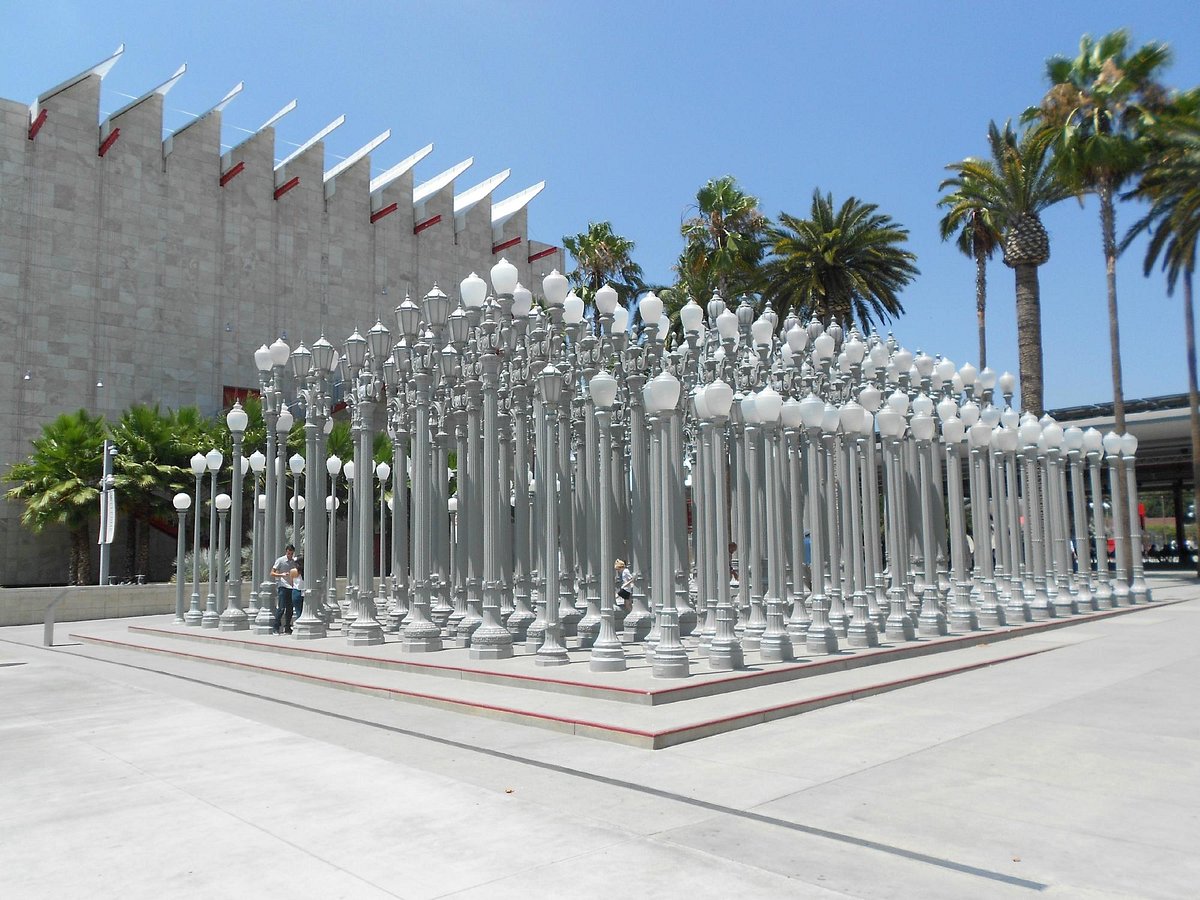 Los Angeles is a big city with lots of things to explore. You can't enjoy it to the fullest in just 2 to 3 days. However, it also depends on what you intend to do while you stay in LA.
There's everything for everyone: theme parks, beaches, hiking trails, museums, hotels, malls, and celebrity sightings. The perfect time to spend in Los Angeles is 5 to 7 days. If you have only 3 to 4 days to visit LA, you'll still be able to see a satisfactory amount of stuff. On the other hand, you'll feel rushed if it's just 2 to 3 days. The following is a breakdown of days according to the best activities in LA for 1-week:
Venice Beach: Half to Full Day
Hollywood: Half Day
Malibu: Half to Full Day
Downtown LA: Half to Full Day
Disneyland: Full Day
Universal Studios: Full Day
The Getty: Half Day
Explore Griffith Park: Half Day
La Brea Tar Pits, LACMA: Full Day
Santa Monica: Full Day
The Best Things to do with Kids in Los Angeles
Here's a compilation of the best activities you can plan with your kids while you're in Los Angeles:
Go to Disneyland
Disneyland is the most anticipated place on earth for kids, and that's why it tops our list of the best things to do with kids in LA. It is the most exemplary as well as the most expensive park in the country. The park is located a 45-minute drive from Downtown LA. To avoid traffic, you must start early; otherwise, it can get overcrowded, especially in summer.
The most entertaining rides of Disneyland are located in New Orleans. Besides that, visiting the Haunted Mansion, the Pirates of the Caribbean, Fantasyland, the Theme park, and Disney's Tomorrowland is worthwhile.
Visit the Universal Studios Hollywood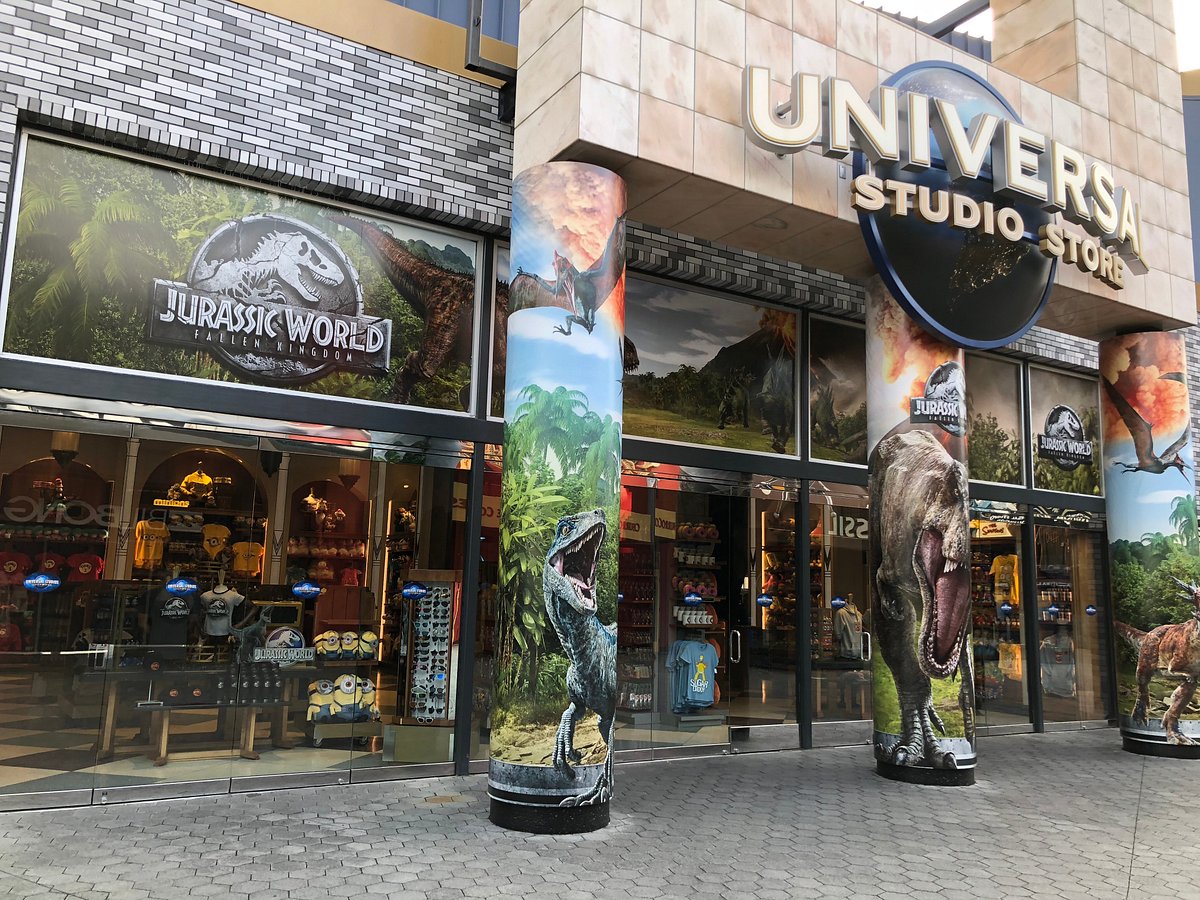 Universal Hollywood is a must-visit place in the city if you're with kids. With the addition of the Wizarding World of Harry Potter, the place has grown significantly. There are Harry Potter-themed castles, rides, and much more for Harry Potter fans.
Universal Studios Hollywood features many behind-the-scenes views of Hollywood, including cars from Fast & Furious and the plane crash scene of War of the World. From there, you can also choose the Griffith Observatory as your next stop.
Explore the Space Adventure at California Science Center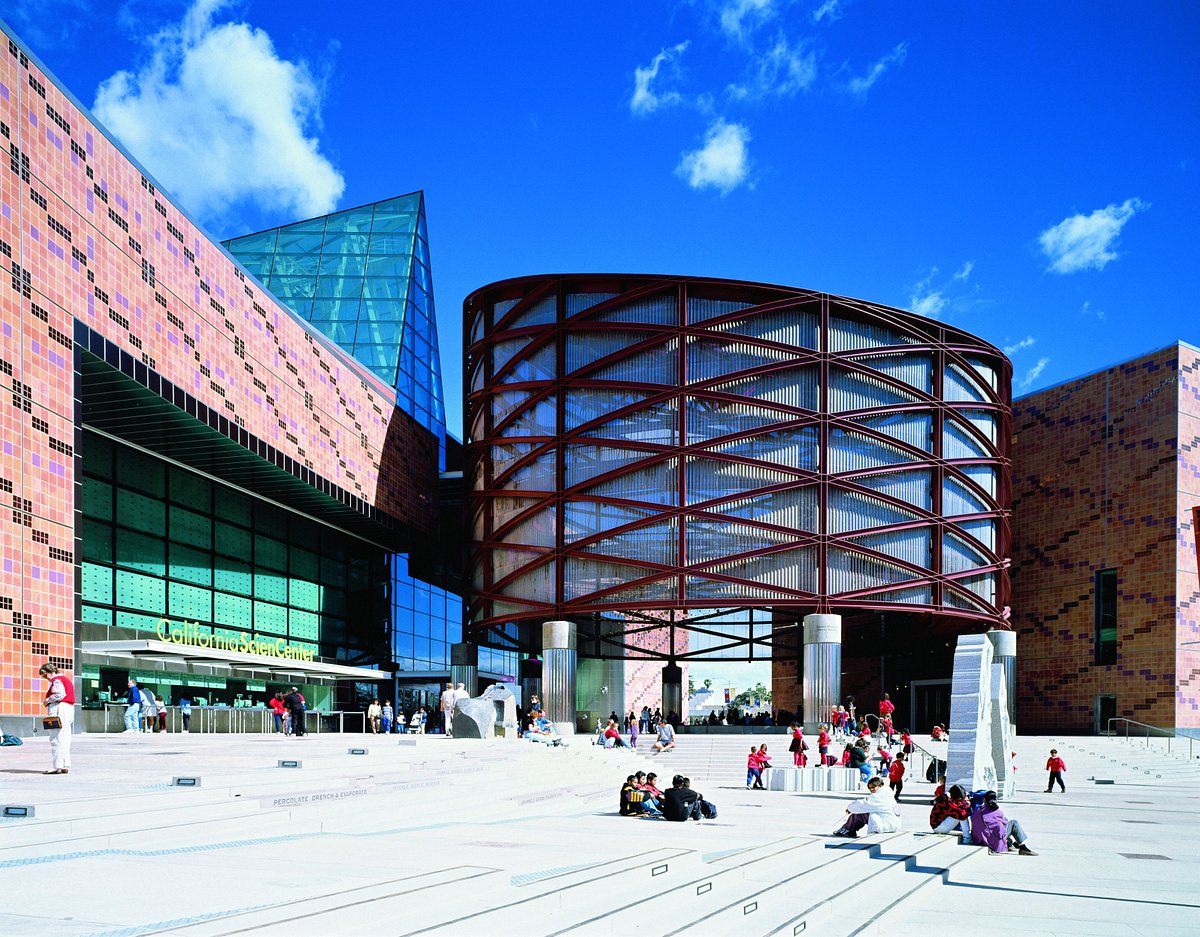 Almost every kid loves exploring more space, and Space Adventure at California Science Center is the best place to visit. Located in Exposition park, the family attraction features plenty of science exhibits based on various topics, including space, ecosystems, and aviation. You can also visit the American Space Shuttle, which is free, but the parking may cost a few bucks.
Go Surfing in Malibu
If you and your kids are fond of surfing, you'll love being in Malibu. However, make sure you're in LA during late summer, from August to September, to enjoy surfing. Malibu Surfrider beach, also known as Lagoon State beach, is one of the best spots for surfing. There are three points for surfing at this location, including the first, second, and third. The first point is the safest option, especially for longboarders.
Besides this, there are surf clubs for young kids, such as Malibu Makos Surf club, that offer surfing for all types of surfers. The starting age for surfing is 6, so if you have kids above 6, this is a good place to go with them.
Los Angeles Zoo
Los Angeles Zoo features a beautiful and vast landscape and is home to more than 270 species and over 2100 animals. Due to its popularity, the LA zoo draws millions of people every year.
Swan Boat Ride through the Echo Park Lake
Echo Lake is a hidden gem in the city. The park offers a huge space to play, have a picnic, and spend an amazing day out with family. Don't miss the swan boat that allows you to explore the lake and burn a few calories. When tired, you can visit the Beacon in the park to enjoy delicious food.
La Brea Tar Pits and Museum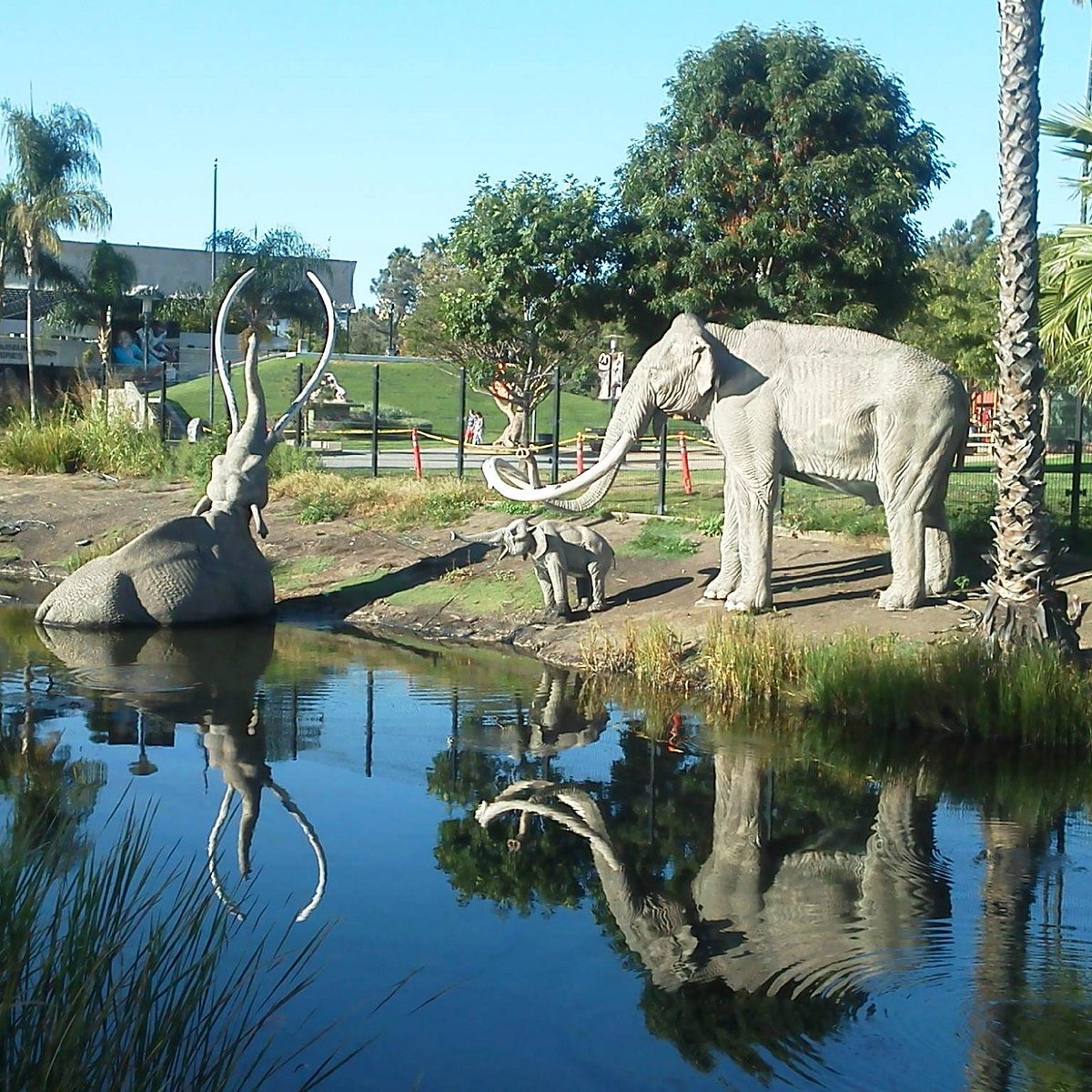 One of the city's most visited attractions, the La Brea Tar Pits and Museum houses a plethora of prehistoric artifacts. The museum features the best animals, plants, and fossils; you'll also see saber-toothed cats, mammoths, and more. You'll also come across scientists working on the newly discovered fossils at the active fossil excavation sites here.
Fly Kites at the Korean Bell of Friendship
The Korean Bell of Friendship is a beautiful place to stop if you have kids. It is a cultural artifact that offers a magnificent 360-degree view of the ocean and the city of Harbor. Besides, it has pleasant windy weather, just right for flying kites with kids.
Visit Santa Monica Pier
The Santa Monica Pier is one of the most popular family-friendly attractions in the country. It is famous for Pacific Park which is a great place to be if your kids love to have rides, enjoy food, enjoy midway games, and do shopping. Besides that, there are beautiful viewpoints and fishing options too.
The Best Family Hotels & Resorts in Los Angeles
In search of a great place to stay in Los Angeles with the kids? We've got your back! A few of our favorite LA hotels and resorts for family holidays are as follows:
Beverly Wilshire, A Four Seasons Hotel
Beverly Wilshire a part of the Four Seasons Hotel chain. The Hotel offers one of the most comfortable and luxurious stays for families. It is packed with family-friendly amenities and facilities such as DVD players, mini-fridges, child-proof rooms, spa facilities, and more. Besides, its location is perfect for families who want to visit Beverly Hills. At Beverly Hills, you'll find the best shopping and dining destination in the country. You can also visit Griffith Park if you're staying at Beverly Hills.
The Ritz Carlton
The Ritz Carlton is located in Marina del Rey and is one of the best spots for families to spend quality time. This Hotel is especially worth considering if you have kids as it offers a program called 'Ritz Kids' with plenty of gifts, participation, and attractions for kids. The Hotel offers a heated salt-water pool, pet-friendly rooms, an on-site spa, and a delicious farm-to-table eating experience.
Magic Castle Hotel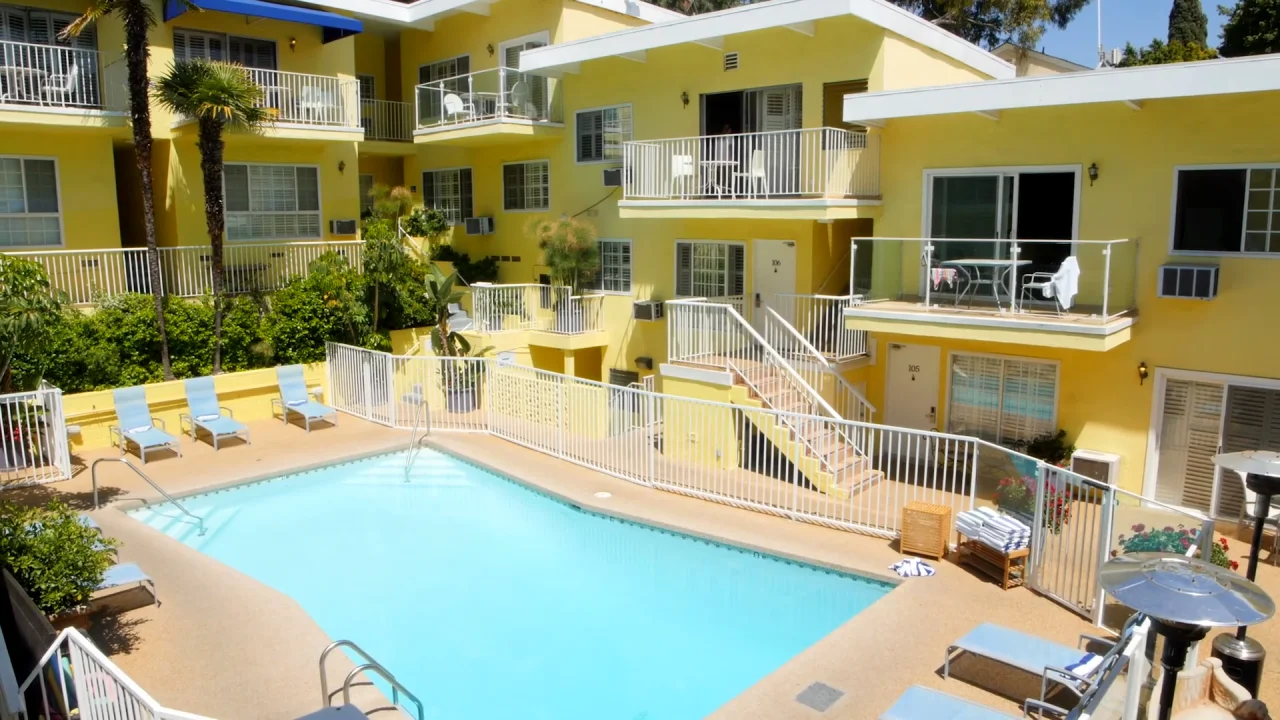 The Magic Castle Hotel is close to various popular tourist spots in the city. Bigger families can book a whole suite and enjoy superb accommodation and amenities. Not only this, but you can also benefit from the 24-hour free snack bar that offers chips, candies, cookies, crackers, and more tasty treats for kids. Staying at the Magic Castle Hotel, you can hit the subway easily to visit Universal Studios within minutes. On weekends you can also enjoy the light and family-friendly magic along with brunch.
Loews Santa Monica Beach Hotel
If you want to explore Hollywood attractions as well as Universal Studios, you must choose Loews Santa Monica Beach Hotel. It is located at the Hollywood and Highland Complex and is quite easy to access. Plus, it's only a short walk away from Santa Monica beach. Besides that, the Hotel is packed with numerous amenities such as large pools, kids' closets, complimentary welcome gifts, libraries of games, and more.
What's the Average Cost of a Hotel in Los Angeles?
Hotel prices in Los Angeles range widely depending on factors like proximity to popular attractions and the level of luxury offered. On average, a hotel in LA for one week is around $1,182. The average cost per day is $169, which is quite affordable.
The cost of a hotel also depends on the month and day you're staying. For instance, June is the most expensive time to stay, and prices can go as high as $281 to $500 per night. On the other hand, November is the cheapest month to stay in LA. If you're planning to visit on a budget, the good news is there are a few hotels that cost as less as $15 per night.
The Best Places to Eat with Kids in Los Angeles
Are you wondering where to eat in LA with a cranky toddler? Well, we all love children, but the fact is all of them go through a super-playful mode, and they get out of control. Anyhow, no matter what type of frenzy your toddler is going to create during the trip, you can calm them by letting them have their favorite foods. Here's a list of the best places to eat with kids in LA:
The Cheesecake Factory
The Cheesecake factory is located in Marina Del Rey and is ideal for dropping by with kids. But remember, the restaurant is too crowded on weekends. It is mostly packed with families who've just visited Los Angeles Beaches. You can enjoy a great meal with your family with more than 200 kid-friendly items, including pizza, burgers, cakes, pasta, desserts, and more.
Tail O' The Pup
If your kids love hot dogs, there's no better way to surprise them with a giant hot dog! The eatery started with a stand and now has a spacious outlet at Santa Monica Boulevard. The building is hot dog-shaped and has an air-conditioned interior. The restaurant offers the best hot dogs and corn dogs in the town.
John's Garden
For all those visitors planning to hit the Malibu beach, you should stop by John's garden for a mini-break. It is a small sandwich shop that your kids will love. They offer really tasty and kid-friendly sandwiches. Best of all, the outlet is located beside a mall's huge playground, so your kids will love hanging out.
Pinecone
Pinecone is another cool option for eating with kids. It has some of the best and most mouth-watering pizzas in the town. The restaurant is located in Eagle Rock and is big enough to cater to multiple families. The restaurant's patio has a farm-themed play area for kids and an in-house creamery with unique ice cream options. Kids can use the build-your-own pizza option, and adults can satisfy their pizza cravings with wood-fired pizzas.
Kitchen Mouse
Kitchen Mouse is a great place for kids; it's located at Highland Park and offers one of the healthiest meal options. Plus, it has plenty of vegan-friendly and gluten-free foods. It has a play area, too, and lots of kid-specific items such as mac and cheese, cheese-topped chilaquiles, silver dollar pancakes, and more.
The Best Day Trips from Los Angeles That the Whole Family Will Love
Los Angeles is beautiful, but if you have an extra day, you must visit the fantastic nearby destinations. The best thing about these destinations is that they'll give you a break from the hustle and bustle of the city.
Once you've explored the city's museums, parks, movie studios, and shopping malls, you can head towards the surrounding destinations. These destinations are just a two to three hours drive away from LA. Try out these amazing day trips from Los Angeles:
Santa Barbara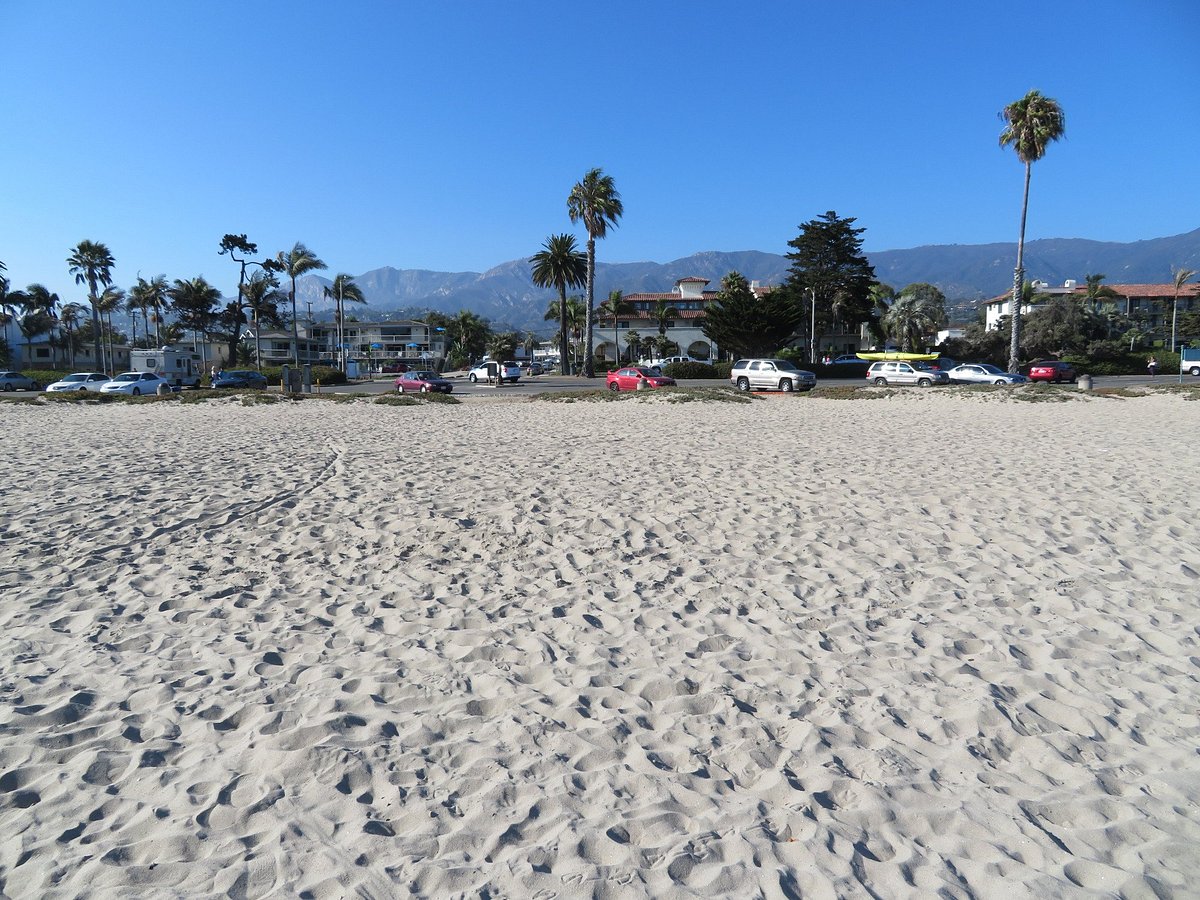 Santa Barbara is a gorgeous and peaceful location and offers easy access to people coming from LA. It is located 100 miles north of LA and is one of the most charming destinations near LA to enjoy. The area features long palm trees, beautiful Spanish-style buildings, and vast sandy shores. Santa Barbara offers several activities; you can go hiking and boating and visit the Santa Barbara zoo.
Joshua Tree National Park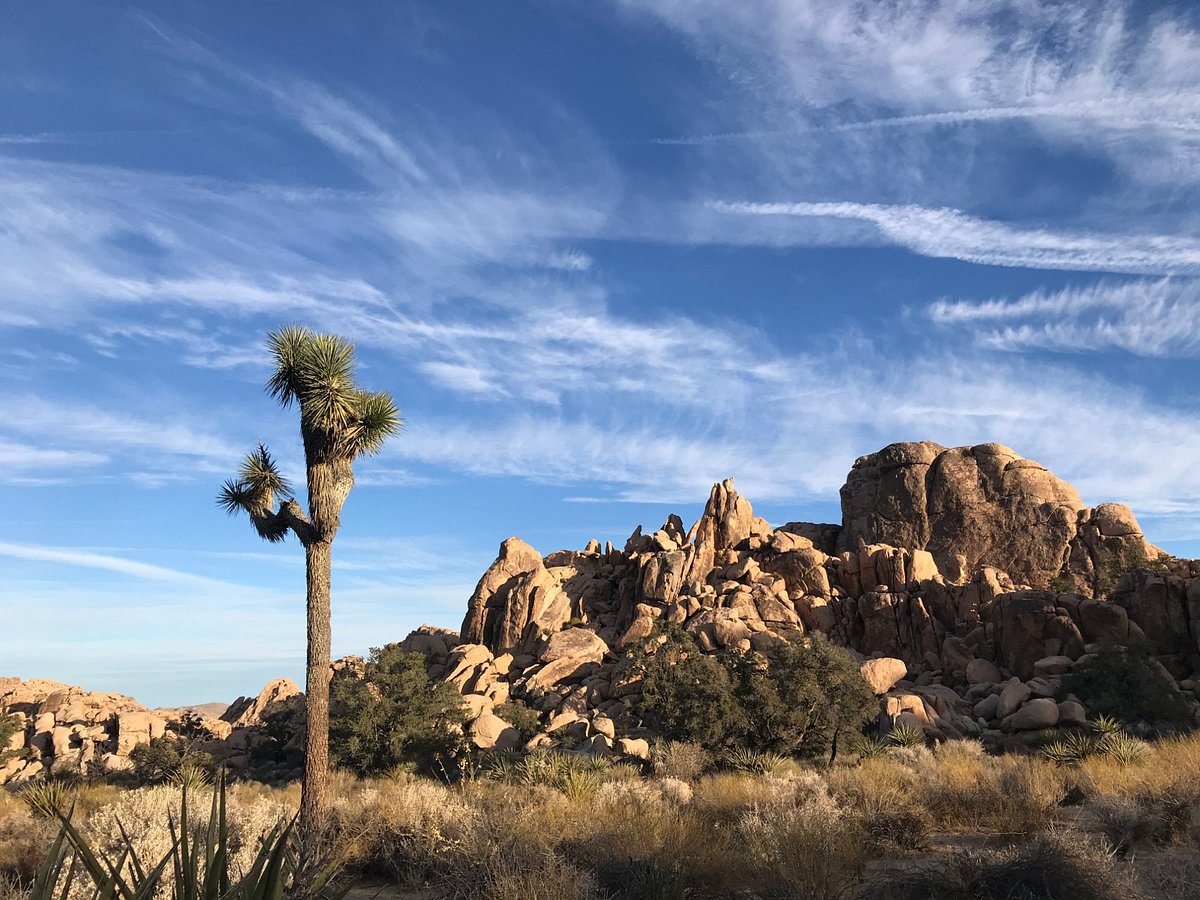 Joshua is a magical spot perfect for a day trip from LA. The California desert is 131 miles from LA and is a good option for walking and hiking. You can also enjoy horseback riding, birdwatching, bouldering, and exploring wildflowers and trees. Besides, you and your family will also love to see wildlife, including endangered lizards and gray foxes.
Big Bear
Big bear is a beautiful mountain town that features a white-domed solar observatory on the north shore. The good thing is it's just 97 miles away from LA. The place offers some magnificent views and has plenty of hiking trails. You can rent a mountain bike at the Bear Valley Bikes and enjoy biking down multiple types of roads for beginners and seasoned riders. Besides that, you can go skiing, kayaking, and canoeing in the crystal-clear lake.
Palm Springs
Palm Springs is 107 miles away from LA and is one of the most popular winter resorts. There are numerous activities, such as swimming, golf, and tennis. Indian Canyons is a desert oasis near Palm Springs, famous for hiking. It is packed with beautiful scenes from the Palm, Andreas, and Murray Canyons.
Lake Arrowhead
Lake Arrowhead, also known as 'the Alps of Southern California,' is a serene place to spend time. The Lake Arrowhead and Spa is just two hours away from LA and offers numerous recreational activities. You can enjoy backpacking, hiking, skiing, bicycling, and fishing, and enjoy the wildlife and natural beauty there.
How to Get Around Los Angeles During Your Vacation
Being the second largest city in California, LA is massively crowded. But luckily, multiple modes of transportation make getting around the city easier. There is a bike-sharing option too, but we don't recommend it as you're with family. Let's discuss the options available to you in LA when you're on a Los Angeles family vacation!
Car Rental
If you want to make your trip more enjoyable and private, go for car rental services. You can get a car rental for around $50 per day and visit your favorite spots with your family easily without worrying about getting around in the city. We recommend going by car because car rentals are safer and more comfortable. Many car rental services will provide services from the airport and at popular hotels.
Public transport
Most locals use public transport to get around the city. The services available for public transport include Los Angeles Metro, which has both buses and rails. There are Hop-on, Hop-off buses running in the city too. Besides that, you can also use the DASH buses, which are quite affordable.
The public transportation system is the most budget-friendly choice. The Metro Rail and bus services will cost around $1.75 per way. Plus, there are day and week options, too, through which you can get passes to use for the whole day or a week.
Taxis or Ride Sharing
Taxis offer ride services for around $4 for booking a ride, and then they can charge around $2.70 per mile. You can contact the Taxi companies like Taxi Magic or Curb and schedule a booking to avoid the hassle. Besides that, popular ride-sharing services like Uber and Lyft will also help you get around anywhere.
The Best Ways to Get to Los Angeles for Your Vacation
There are three best options to get to Los Angeles; let's have a look at each one of them:
By Plane
Most tourists and visitors prefer arriving in Los Angeles by plane. The Los Angeles International Airport, also known as LAX, is the biggest and most convenient airport in LA. It is just a few minutes from Santa Monica, and other beaches are just a 30-minute drive away.
This is the major entry point for tourists as it has all the popular car rental agencies and bus links that run to popular destinations. The bus link runs to Santa Monica, Hollywood sign, and Union Station at affordable rates. Besides, the Bob Hope Airport in Burbank is located near downtown LA and Hollywood. If you want to visit Disneyland, you can choose the John Wayne Airport in Santa Ana. The Long Beach Municipal Airport is close to Orange County.
By Car
Los Angeles connects to multiple major highways, making road access easier. If you're coming from the east, use I-10, which will run through downtown and stop at the beach. From the South, you'll have to drive north while using I-5, which connects LA to San Francisco, and later joins I-405. This is a good option if you want to stop at the beaches. The I-15 route links LA to Las Vegas, and route 101 goes along the California coast.
By Train
The Union Station of LA connects to multiple cities in the U.S., and you can use the service to get to LA. The service is available as Amtrak services in other cities, and the terminal in LA is known as the Union Station. The terminal is located at the northern edge of downtown, where you can use a taxi or Metro Red Line to reach other destinations.
By Bus
Numerous bus services reach LA from other cities. Some popular bus services include Bolt Bus, Greyhound, FlixBus, El Paso, and Megabus.
3 Top Tips for Staying Safe in Los Angeles When Visiting With Kids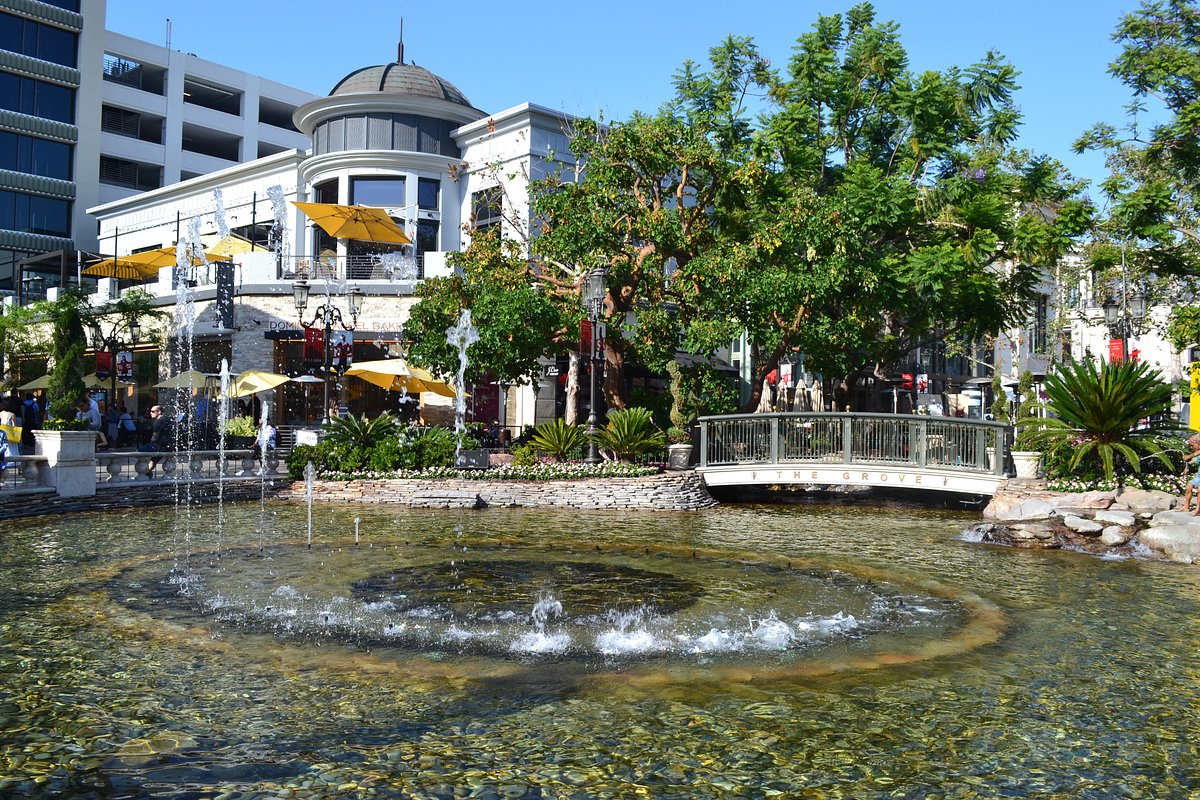 Los Angeles is a safe place to visit with kids, especially if you stick to popular areas in the town. After all, it's called the 'City of Angels' for a good reason. However, some know-how and preparation can make your trip more comfortable and safe. Following are the top three tips to stay safe in LA with kids:
Avoid Bad Neighborhoods
There are a few crime-infested and dangerous neighborhoods in the city. For instance, Skid Row is a part of downtown and is located where the Arts District and Little Tokyo meet. The place is packed with drug addicts, homeless, and mentally ill people. Besides that, avoid going through South Central, which is not a good destination for visitors. The place is known for gang wars and violence, and you might feel threatened.
Beware of the Crimes and Dangers
While visiting with kids, your biggest concern might be facing a crime, such as snatching, pick-pocketing, or any other petty crime. Though it is safe in popular tourist destinations, a good tip is to avoid fancy items like jewelry and other valuable items. Don't leave anything of value in plain sight in your car, and if you must store things in your hotel room, lock it. Steer clear of suspicious people around you and stay alert to your surroundings.
Choose the Safest Modes of Transport
Planning is the key to a successful trip with kids. Find out more about the weather, transport, traffic, accommodation, and destination. Always be sure of your destination and plan your routes accordingly. If unsure, use the traffic apps for easy travel. Also, avoid drivers who don't follow traffic rules and go speeding. You must also consider getting travel insurance that will protect you from thefts, accidents, cancellations, and injuries.
Wrap Up!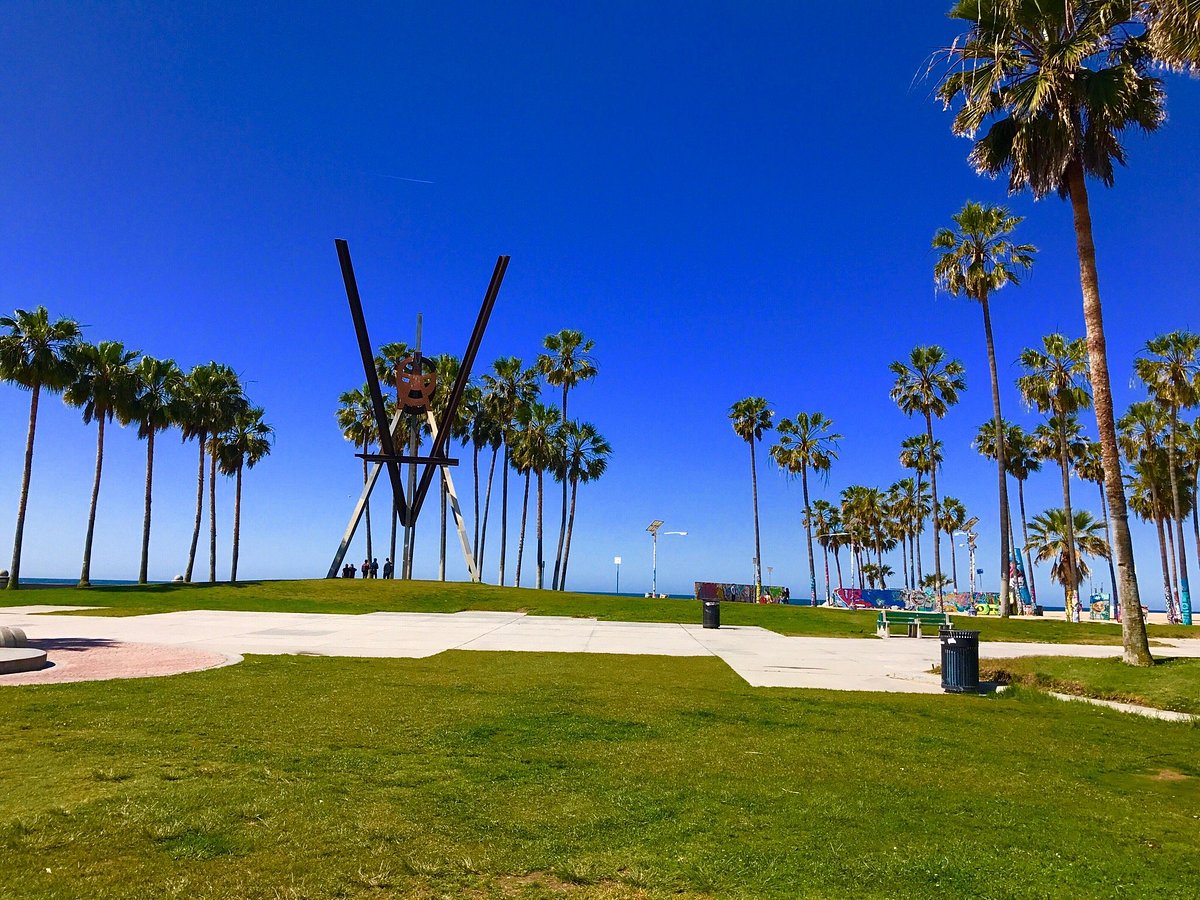 Los Angeles is a vibrant and energetic city with stunning neighborhoods and popular family attractions. It is a safe and welcoming city with numerous accessible airports, a huge transportation network, and plenty of amenities. We hope this guide has helped you plan your trip to LA with kids and make the most of your time at this fantastic travel destination.
More about our TFVG Author