Look no further if you're craving fun themes, entertainment, and one-of-a-kind festivities. Disneyland After Dark has you covered as you and your family can spend an additional four hours after the park closes. Also, many rides and attractions stay open, which means fewer wait times.
While the event has separate tickets, there are many perks. You'll remember the event for years with unlimited photo downloads through Disney's PhotoPass. So, if you're ready for a fun time in California with the kids, let's take a look at what Disneyland After Dark has to offer.
What Is Disneyland After Dark?
Disneyland After Dark is a great way to discover the park in a new light. If you're feeling adventurous and don't mind staying up late, you'll love this exciting experience.
The After Dark event allows visitors to spend hours in the park at no extra expense in Disneyland and its additional Adventure Park. Although the event is closed to the general public, there is a fee for parking.
When you arrive, there are many festivities you can partake in, including a pre-party! All events have a specific theme, so if you're looking forward to a certain one, look online and buy tickets so you can get your costumes ready early.
Although you can purchase tickets online, you can also buy tickets at Disney Desk locations. Good Neighbor Hotels may also hold tickets for you. While it's best to purchase ahead of time, you can wait to buy until the day before Disneyland After Dark. But keep in mind that you can only buy eight tickets per person.
In addition, discounts don't apply, and tickets are non-refundable and non-transferable.
Now you know some of the things about Disneyland After Dark, read on to find out what to expect once you arrive at Disneyland.
What To Expect Upon Arrival
The Disneyland After Dark event starts later compared to the other parties. This event also has separate entrances, so be on the lookout. However, if you're already enjoying the day at Disneyland, you can ask how to check in.
While times vary, typically, you can get to the park early. You can start to arrive for the event around dinnertime. Meet and greets can also occur around this time, so it's beneficial to get here in good time.
Early arrival times are essential, with a minimum of 30 minutes early. However, getting to Disneyland early means regular visitors can still enjoy the park. Luckily, there are steps in place to distinguish the various visitors. For instance, Disneyland implements different wristbands to help.
Special event tickets include an area with ropes, complete with wristbands. The color-coded wristbands will say the event name and date. During this time, you can grab a program that includes a park map. The program will help you find specific characters, even if you're a park regular.
Characters may be hiding in different areas compared to during the day. So, you'll feel surprised even if you know your way around the park.
The program lists entertainment, food, and everything you need to know. Before the kickoff party, you can enjoy rides and interact with Disney characters.
You can also purchase special limited merchandise while feasting delicious food. Some of the unique food items will become available when the party starts.
Food, Drinks, and Merchandise
One of the best advantages of getting into a memorable event is the exceptional food and drinks! Enjoy themed treats during Disneyland After Dark, which is a limited edition. For instance, Sweetheart's Nite offers a menu with a romantic touch. Eat pasta shaped like hearts and other sweet goodies.
In the past, 80s Nite included food items that nodded to the particular decade. During the 80s-themed night, visitors indulged in convenient Hamburger Helper-style recipes. Pixar Nite also had snacks that were Remy-approved. Disney chefs go above and beyond, no matter the party theme.
Disneyland events typically don't serve alcohol. However, there are exceptions like with the Disney California Adventure Park. While Disneyland is kid-friendly, adults can enjoy the park and let loose. Other places you can grab an adult beverage include the following:
Lastly, you can purchase special merchandise during Disneyland After Dark. For example, grab a gauntlet sipper that lights up. But make sure you don't wait too long, as these unique cups sell fast. So, research beforehand if your eyes are on a particular item. Plus, you can see what days the item becomes available.
Aside from speciality food, drinks, and merchandise, you can expect to take your costume to the next level.
Costumes and Characters
One of the best experiences about Disneyland After Dark is wearing costumes. Even for adults, it's a fun excuse to dress up according to the theme. Dress up like your favorite Disney character, and use your wild imagination. However, there are specific costume guidelines to remember.
Costumes must abide by the following rules:
No signing autographs while in costume
Wear family-friendly costumes
Must not drag on the ground
No weapons
No sharp objects, materials
Layering is also discouraged, especially in costumes covering the entire body. Visitors should avoid layering due to security screening—it's much harder to screen and may take longer.
If you're 13 and under, you can wear masks, but you must ensure that it doesn't cover your entire face and that your eyes are always made visible.
For guests 14 and up, there are additional rules. For instance, capes can't go below your waist. Items permitted include t-shirts, sweatshirts, and clothing in the theme. Masks are also not allowed to be worn by this age group.
However, the following accessories are safe, including the following:
Plastic lightsabers
Tutus
Toy swords
Transparent wings
Disney can remove you from Disneyland After Dark. So, it's crucial for you or your family to abide by standards.
Once you get all dressed up, you'll be ready to meet Disney characters to start the night.
Meeting Disney Characters
Meeting your favorite Disney characters is one of the best parts of Disneyland. So, Disneyland After Dark is no different. During the event, you can see rare or new characters you haven't seen at the park before. Depending on the theme, it could be a once-in-a-lifetime experience.
For instance, when 80s Nite occurred, characters from DuckTales and Roger Rabbit appeared. In addition, Sweetheart's Nite showcased beloved Disney couples together. The good news is that if the event ends while you're in line, you can stay in line until meeting the character.
Meet and greets with all kinds of characters are not the only perks of Disneyland After Dark—you can also enjoy attractions and rides.
Get Ready To Ride
Many rides at Disneyland remain open during Disneyland After Dark. However, a few rides may close, depending on the theme. If you and your family want to access particular attractions, you can access them during the day.
Rides that may close include the following:
The wait times are an incredible perk of riding rides during Disneyland After Dark. There's little wait time. Even if Disney Genie+ isn't available during these times, there's nothing to worry about since fewer people are at the park. But there are always exceptions to the rule, with popular rides tending to have longer wait times. These particular rides during Disney After Dark include the following:
Advantages of Riding After Dark
While certain rides may not be available or have long lines, these still have advantages. In Disneyland After Dark, you can experience Disneyland rides in a brand new way. Discover special effects, usually reserved for Halloween.
An example of how certain rides change is Monsters After Dark. With this ride, you can experience a different Guardians of the Galaxy ride, Mission: Breakout, as you enjoy a heavy-metal rendition of the typical ride that's much scarier.
Don't miss some of the best rides Disneyland After Dark offers. The Astro Orbitor is just one of many nighttime favorites. Other great rides during your stay include the following:
Many of these rides will thrill you as you ride the night away. However, there are other must-see attractions you need to check out before exiting the park.
Must-See Attractions
Each must-see attraction has a different themed show and effects. So, there's no shortage of entertainment, from singing and dancing to light shows.
Star Wars Nite
During Star Wars Nite, prepare to see quite the illumination show. Enjoy pyrotechnical effects that'll glow up the dark sky. The Star Wars firework show is one you won't want to miss. You can also partake in a galactic dance party.
Sweetheart's Nite
Sweetheart's Nite occurs in February. Enjoy additional projection effects on the famous Sleeping Beauty Castle. Special lighting effects can also ignite on Main Street. Then, aboard Mark Twain's Riverboat while listening to jazz.
While there's live music with a DJ, you can attend a dance party. Then, at the night's end, gaze at the sky at a special fireworks show.
Villain's Nite
Villain's Nite includes a cabaret filled with your favorite Disney villains. First, prepare for singing and dancing at The Cauldron. Then, you can sing along with Ursula. After you sing your heart out, you and your daily can partake in the underworld dance party. Look for the DJ within the Hollywood back lot.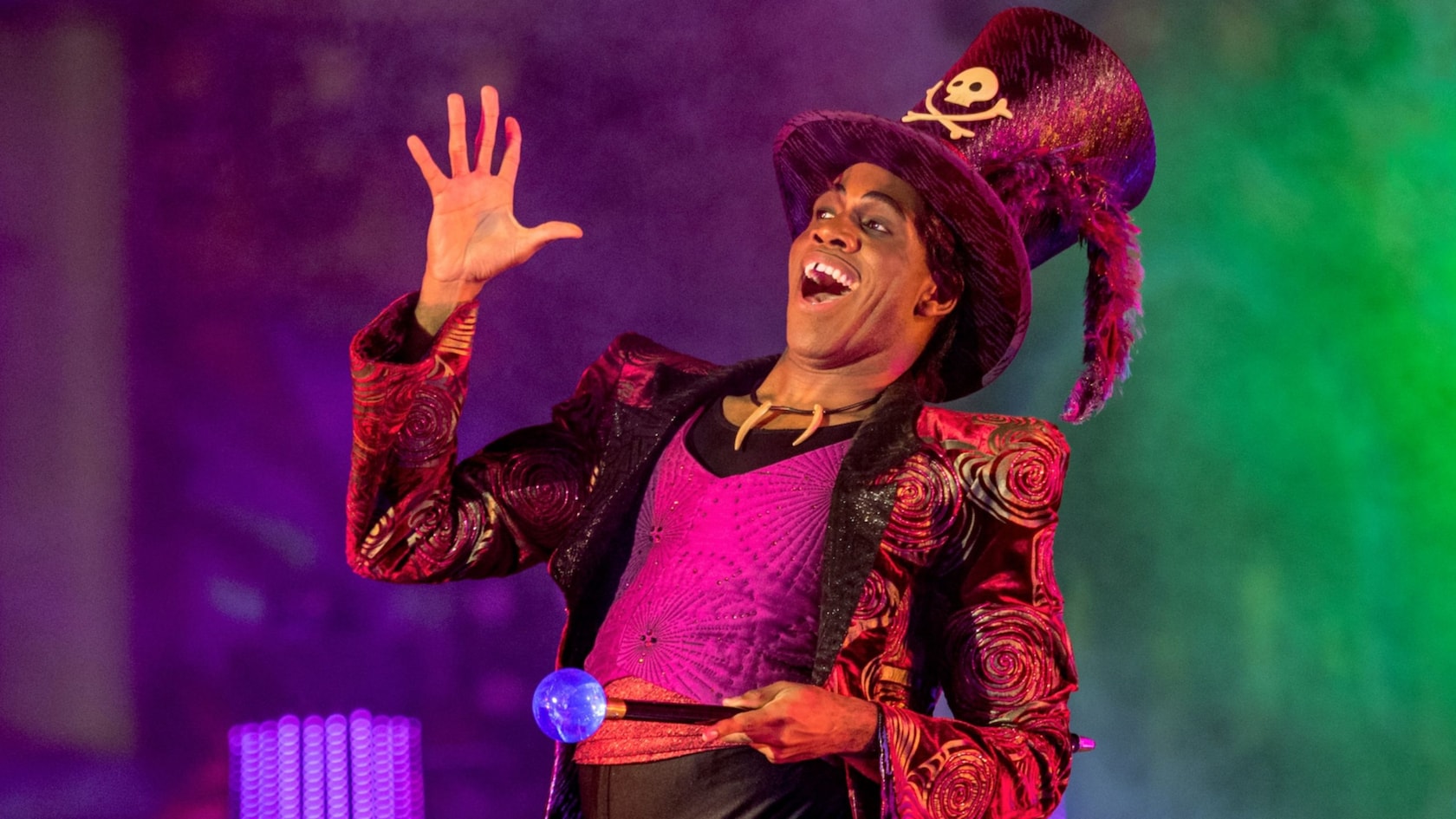 Grad Nite
Grad Nite includes live music and a pep rally. Enjoy tunes from the All-American College Band. You may also want to look out as Mickey and Goofy march nearby. In addition, you can attend a dance party, with an additional Route 66 street party at Cars Land.
Listen as the DJ throws it back to the 60s. You can also learn dance moves from an instructor, so if you're interested, dancing lessons begin hourly.
You can also head to the Pacific Wharf for karaoke during Grad Night. You can sing the night away to disco music hits from the 70s. Hollywood Land also plays present-day jams if you're not into the oldies. Newer music includes reggae, hip-hop, and punk.
At Disneyland After Dark, there are many attractions. You'll have fun all night, from singing to dance parties. However, if you need a breather, there's also a chance to lie low with your favorite characters.
Get Ready for Your Close-Up
There are many chances for photo-ops during Disneyland After Dark. You can access PhotoPass for free if you have an After Dark ticket. Plus, with a 45-day window, you'll have plenty of time to download your images from the night.
Not only will you receive professional-quality photos, but you'll relive the magic. So, get ready to stand next to your favorite Disney characters.
Additionally, there are many backdrops and props you'll love as the camera rolls. The mix varies depending on the theme, from throwback backdrops to romantic scenes. Plus, there's a chance the photo-op can become an interactive experience.
For example, guests may put on green hands like the Hulk. Perhaps you can use your imagination, pretending to smash items. Not only is it a unique experience, but it also makes for an exciting photo. The photo-ops are different from the typical character meet-and-greets. However, sometimes a photographer can scan your code via the app.
It's never too late for your close-up, even if you wait until the festivities end to snap your photo. So, before you leave Disneyland After Dark, make sure to get your pictures taken!
Final Takeaways
From food and drinks to costumes and characters, Disneyland After Dark is unforgettable. Now is your chance to meet Disney characters in a fun, new way. You can also experience fewer wait times and ride enhancements. While each theme is different, Disneyland offers music, dancing, and magical light shows.
There is something for the entire family. So, you'll want to get your tickets early. Not only will you enjoy the perks, but you'll create lasting memories.
More about our TFVG Author