A trip to Florida with the kids is always exciting, whether it's the theme parks, beaches or the warm weather to get yourself in the holiday spirit. There is, however, one other factor that is just as crucial: good food.
If you find yourself exploring the city of Jacksonville, you will undoubtedly find several family-friendly restaurants to enjoy.
We understand how important it is to find great places your kids will love, so we've compiled a list of the best family restaurants in Jacksonville, Florida, to sink your teeth into!
This breakfast and brunch biscuit company specialise in – you guessed it – biscuits! Based in San Marco, the Maple Street Biscuit Company serves comfort food in unique and creative ways.
The Farmer's Sandwich, for example, is made of fried chicken, cheddar cheese, smoky bacon and homemade apple sauce, which offers an exciting combination of flavours. For those who would prefer a more classic American breakfast experience, however, they do also provide waffle platter selections with bacon and syrup galore!
To go with your meal, you may also wish to try the biscuit company's very own coffee which is made from Arabica beans from Central and South America. The company roast these beans in their own roasting house and distributes them to all locations. You can be sure that your coffee is all coming from the same place.
Not only does the company take pride in baking freshly made biscuits every morning, but they also heavily prioritise nurturing a friendly atmosphere and community, which makes ordering at the counter a lot less intimidating.
With vegetarian and vegan options, excellent service and sweat treats, you'll always have a great start to your day with Maple Street Biscuit Company!
Rating: 4/5
Opening Times: 07:00 AM – 2:00 PM, Mon – Sun
Open six nights a week, Enza's Italian Restaurant offers an authentic yet contemporary Italian dining experience. Serving classic pizza and pasta dishes as well as fresh seafood options, Enza's is excellent for all occasions.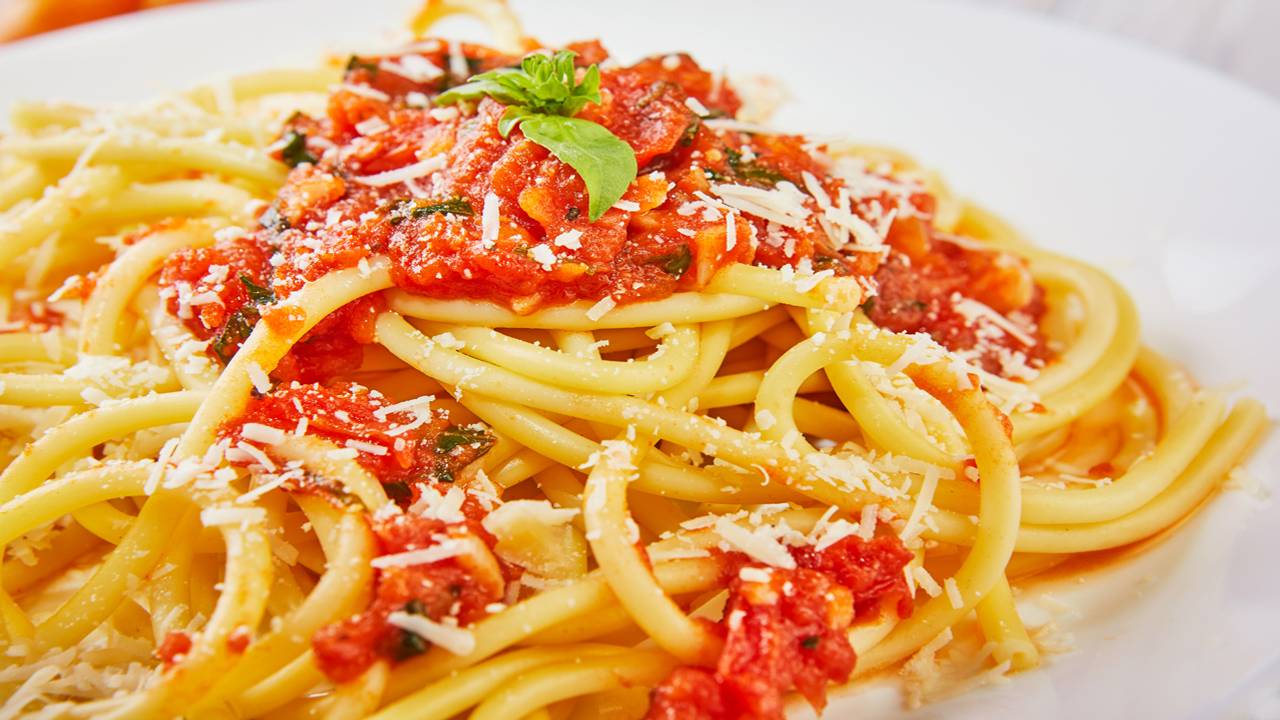 Whilst there are plenty of accessible food options on the kid's menu, adults can enjoy the "My Husband's Bar" for offers on happy hour drinks every Tuesday from 4 pm to 7 pm.
You may even be fortunate to hear from Enza's piano player, who'll happily provide beautiful music while you dine.
If you're looking for a unique and memorable evening for the family to come together, you'll love Enza's Italian Restaurant!
Rating: 4/5
Opening Times: Sun – Thu: 4:00 PM – 9:30PM, Fri – Sat: 4:00 PM – 10:00 PM
Price Range: $15 – $35
This local diner offers great food at great prices! Not only will you taste classic American Diner delicacies such as Fried Chicken & Waffle or a Metro Melt Burger, but you'll also be met with personable and fast service.
The Metro Diner has won several awards for its tasty comfort food that'll get your mornings started right! Situated close to Jacksonville International Airport, kids can enjoy various options, from chicken tenders to silver dollar pancakes. Fish Fry Fridays also allows for a fun, family-friendly dining experience with The Metro Diner's crispy golden North Atlantic cod with seasoned fries.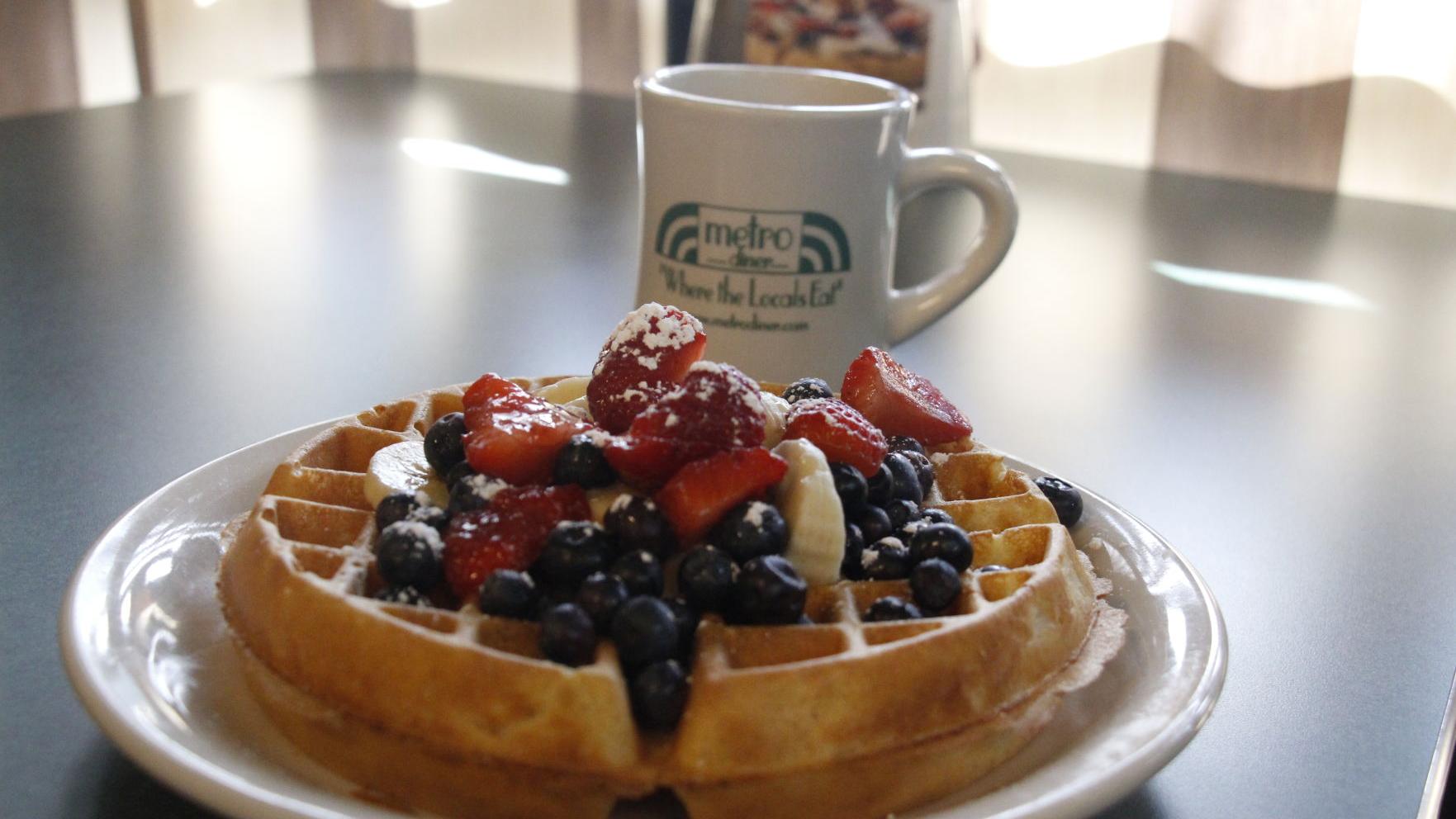 If, for any reason, you and your little ones cannot dine in, no worries! You can grab a Family Meal as a takeaway if you'd prefer to have a night.
Rating: 4/5
Opening Times: Mon-Sun, 07:00 AM – 3:00 PM
Price Range: $4.52- $15
With its relaxed, laidback atmosphere, The Bearded Pig is fantastic for those looking for a menu with BBQ delights!
Located on the Southbank of St. Johns River in San Marco and near Ponte Vedra Beach, The Bearded Pig is a fun, family-friendly restaurant that'll undoubtedly feel stuffed with delicious food. Kids can enjoy a BBQ Brisket, Hot Dogs and Chicken Nuggets – easy, simple and delicious food for picky eaters.
As well as this, children can have fun playing outdoors, drawing with chalk on a designated wall, and letting their creativity go wild.
If basking in the sun with a barbecue appeals to you, The Bearded Pig is your go-to spot!
Rating: 4/5
Opening Times: Mon-Sat: 11:00 AM – 10:00PM, Sun: 11:00 AM – 9:00 PM
The Moon River is a local pizza shop that offers generous portions at low prices. With great customer service and attention to detail, The Moon River is great for families looking for something quick and filling while they vacation in Jacksonville.
For those with special dietary needs, vegetarian and vegan options and gluten-free crusts are available.
This charming pizza place will surely capture your heart.
Rating: 4/5
Opening Times: Mon-Sun: 11:00 AM – 10:00 PM
Price Range: $4.52 – $10
This family-owned, downtown BBQ restaurant offers a wide selection of dishes. Specialising in slow-smoked barbecue, 4 Rivers Smokehouse is a great place for meat lovers.
4 Rivers Smokehouse are a renowned and award-winning restaurant with various other restaurants in Florida. You do not need to book in advance as Smokehouse prides itself on fast delivery and casual customer service.
In terms of dishes, you can either tuck into some pulled chicken sandwiches, BBQ ribs or a hot dog. A menu featuring BBQ classics you and your family will love!
If you are unable to dine in person, you can order and have your food delivered to you through their website or numerous allied apps like UberEats, BiteSquad and DoorDash. This is a fantastic option for families who'd like to have a rest from all the fun!
Rating: 4/5
Opening Times: Mon-Sat: 11:00 AM – 8:00 PM
This small bistro, situated in the Riverside/Avondale neighbourhood, offers charming cocktails and luscious desserts.
Biscottis locally sources its food from farmers and businesses in the area, aiming to help reduce greenhouse gases and the pollution of agriculture. Because of this, you find that their dishes are fresh and cater significantly to those who are vegetarian or vegan.
There is also a cosy atmosphere here for you and your family, who can enjoy traditional chocolate treats or sea-salted caramel cakes.
Biscottis is definitely a sweet treat!
Rating: 4 / 5
Opening Times: Mon-Thu: 10:30Am-10PM, Fri: 10:30AM-12AM, Sat: 8AM-12AM, Sun: 8AM-9PM
Price Range: $10 – $20
The Green Papaya is a Thai restaurant which provides amazingly delicious Asian food. This includes noodle dishes, fried rice dishes and curry. For those seeking something with a bit more spice, The Green Papaya will add great flavor to your trip to Florida.

Don't worry if spice isn't your thing, however, there are so many alternatives that can offer great flavour without that burning sensation!
With a modern, art-deco-inspired interior and beautifully presented meals, The Green Papaya is an awesome place for you and your family.
Rating: 4/5
Opening Tims: Mon-Thu: 11:00 AM – 9:30 PM, Fri-Sat: 11:00 AM – 10:30 PM, Sun: 12:00 PM – 09:30 AM
Bringing Asian cuisine to the American market, BENTO recreates the best food from Japan, China, Taiwan and Korea.
BENTO is the only place you'll be able to find food and freshly brewed Boba tea, which is perfect for families looking for a quick snack. The kid's menu offers bowls and boxes of Teriyaki chicken, pineapple sweet & sour, katsu and Pao Pao.
The restaurant has 3 places in Jacksonville: Riverside, Johns Town Center and Jacksonville Beach. You can, therefore, come and have some sushi rolls whether you are out shopping or sunbathing!
Although service may be slower sometimes, you can guarantee excellent food and something different from the classic American burger and fries.
Rating: 3/5
Opening Times: Mon-Sun: 11:00AM – 10:00PM
In Downtown Jacksonville, Jumpin' Jax House of Food is waiting for your arrival! Known for its Burgers, Chicken Sandwiches, Pizzas, Wraps and fresh salads, you'll be spoiled for choice if you decide to dine here.
You'll be impressed by Jumpin' Jax friendly service and fun atmosphere as the restaurant promises tasty fresh ingredients on its menu. They also have milkshakes and french fries to accompany your classic American cuisine.
This is a great family restaurant with generous portions and great prices!
Rating: 3/5
Opening Times: Mon – Fri: 8:00 AM – 3:00 PM, Sat: 9:00  AM – 2:00 PM
Coffee helps connect people – at least, that is what Southern Grounds hopes to achieve. With the promise of great coffee, breakfast, lunch and dinner, Southern Grounds is one of the best family-friendly restaurants in Jacksonville.
On Fridays and Saturdays, you can sit back with a glass of wine and a cheese board whilst listening to live music at the Neptune Beach courtyard. So, if you've been spending your day by the beach, this is the perfect place to come and have a maple spice latte or an avocado on toast.
You can expect cheerful and kind service here. Even if you're struggling with the choice, the staff are on hand to make great suggestions that'll suit you and your children. They also cater to those with dietary restrictions, so you can ensure you will be safe to dine here.
Rating: 3/4
Opening Times: 06:30 AM – 9:00 PM
Price Range: $7 – $16
1748 Bakehouse originated from the owner's love of baking. This sweet bakehouse has a variety of pies and baked goods for you to enjoy. With unique flavors such as Sweet Lime and Organic Blueberry, not only can their pies serve 6-8 people, but you can purchase some to take with you.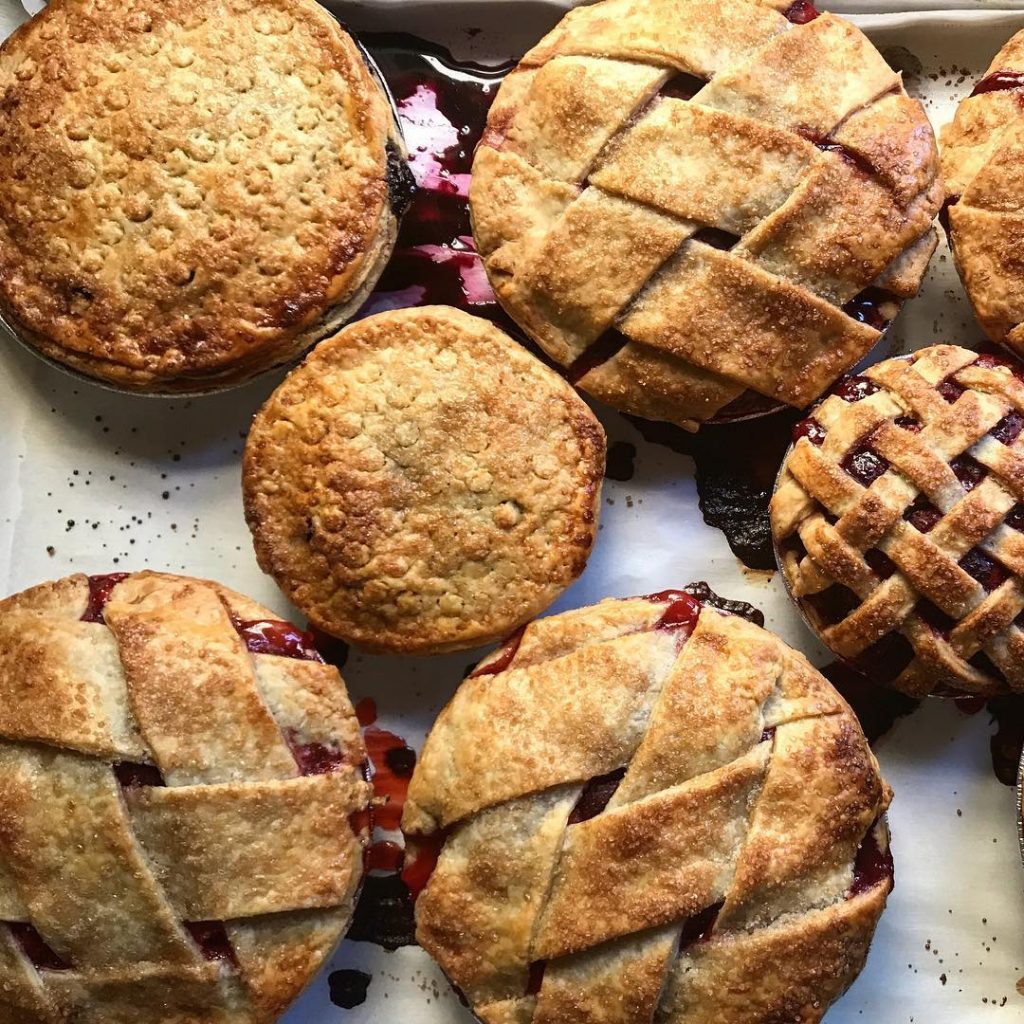 If you're looking for a light snack for breakfast or lunch, this is a quaint spot to take the family. There are various breakfast sandwiches, muffins and toasted treats, a lot of which are vegan-friendly. You can guarantee fresh food, great coffee and friendly customer service.
You'll be pleasantly surprised with this hidden gem!
Rating: 5/5
Opening Times: Tues- Sat 8-3, Sun 9-3, Closed Mondays
Next Steps
Wherever you decide to eat in Jacksonville, Florida, you will be able to find something that suits your tastebuds. Although it can be tricky to find the perfect spot for you and your family, we hope this list proves to be a helpful guide!
More about our TFVG Author