In the heart of California, Palm Springs is currently the most popular family getaway in the United States. Although it is a popular spot for couples, Palm Springs is just as welcoming for kids.
From the adventurous Tramway to Joshua National Park, there is a lot to make your vacations memorable. Here is everything you must know before taking a trip to Palm Springs. Choose your hotel, plan your activities, pick your eateries, and enjoy!
8 Reasons Why Palm Springs Is the Perfect Family Vacation Destination
Most people don't need convincing to vacation in Palm Springs. However, if you are with family, you might want to ensure you pick the perfect spot. Thus, here are the reasons to visit Palm Springs with your family.
Hollywood's Top Pick
Since the early 1900s, Palm Springs has been Hollywood's favorite location. Over 100 films have used this area, attempting to capture the land's striking beauty. Visiting Palm Springs would allow you to view all the astounding scenery you have seen on screen.
Some classic cinematic masterpieces like "Lethal Weapon 2" and "Mission Impossible III" have taken advantage of this place. Moreover, besides providing an ideal filming location, Palm Springs has also been in the direct spotlight of various films. Several movies have the name of the resort right in the title. For example, "Palm Springs Weekend (1963)" and "Palm Springs (2020)."
Also, the spot is home to many acclaimed faces. There is a high chance you might even run into a celebrity during your break here.
A Break From the Cold
Most American cities do not see much sun. While there are sunny states like New Mexico, Arizona, and California, other regions remain cold all year round. So, Palm Springs is your best bet if you are from a cold location searching for a warm one.
One of the best things about Palm Springs is that the area never ceases to please. Whether you take a trip to the area during summer break or for Christmas, the weather is always pleasant. Such a climate lets you explore the outdoors rather than just relax by an indoor pool. It is especially suitable for kids since they tend to grow restless indoors.
The Best of California
As we mentioned earlier, Palm Springs is at the heart of California. It is a very happening state with multiple scenic cities and views. However, without a complete state tour, it is impossible to check out all these spots.
If you are visiting California in a time crunch, go straight to Palm Springs. The latter is a close drive from various cities like Los Angeles and San Diego, letting you explore.
Nature's Haven
As the name suggests, Palm Springs has many natural hot springs all around the land. The area would allow you and your family to get back in touch with nature. You can get away from the modern creations of man, visiting the wildlife reserves and hot springs here.
Also, Palm Springs is one of the best places if you want an escape from the noise and pollution in big cities. Quiet and intimate, you can completely immerse yourself in the environment and appreciate Earth's natural beauty.
Architectural Heaven
People often call this place the center of mid-century modernism. It is a desert with design, featuring various infrastructural and architectural wonders. If you have an eye for art, you will love this trip.
Self-Care Central
The primary aim of any holiday is to take a break from your hectic schedule and look after yourself. Palm Springs resorts and hotels have various indoor spas to help you unwind for hours.
Also, you can engage in other recreational activities that benefit your mental and physical health. Go jogging by the hot springs or pick up a new hobby and keep yourself busy.
Date Capital of the World
One of the valleys surrounding Palm Springs, Coachella, is the "date capital of the world." The place produces over 90% of the entire country's dates. So, you will find several delicacies including these sweet fruits, celebrating the rich food history.
When's the Best Time to Visit Palm Springs With Kids?
Palm Springs is pleasant all year round, hence the best time to visit it would be at your convenience.
While the first quarter of the year sees the most tourists, the prices are pretty high. So, if you want to see Palm Springs in its prime, January to March are the best months to visit. During this time, activities will be in full bloom. The place would be full of tourists with several street attractions and recreational ventures.
Most families also prefer taking trips during summer breaks since their kids get some time away from school. Spending Christmas in Palm Springs is uncommon, but it is an excellent option. The weather is pleasant, and not many people are around.
So, if you want some quiet time with your family, December is the perfect time to visit. Moreover, the rates are likely lower since it is not peak tourist time.
What's the Weather in Palm Springs Across the Year?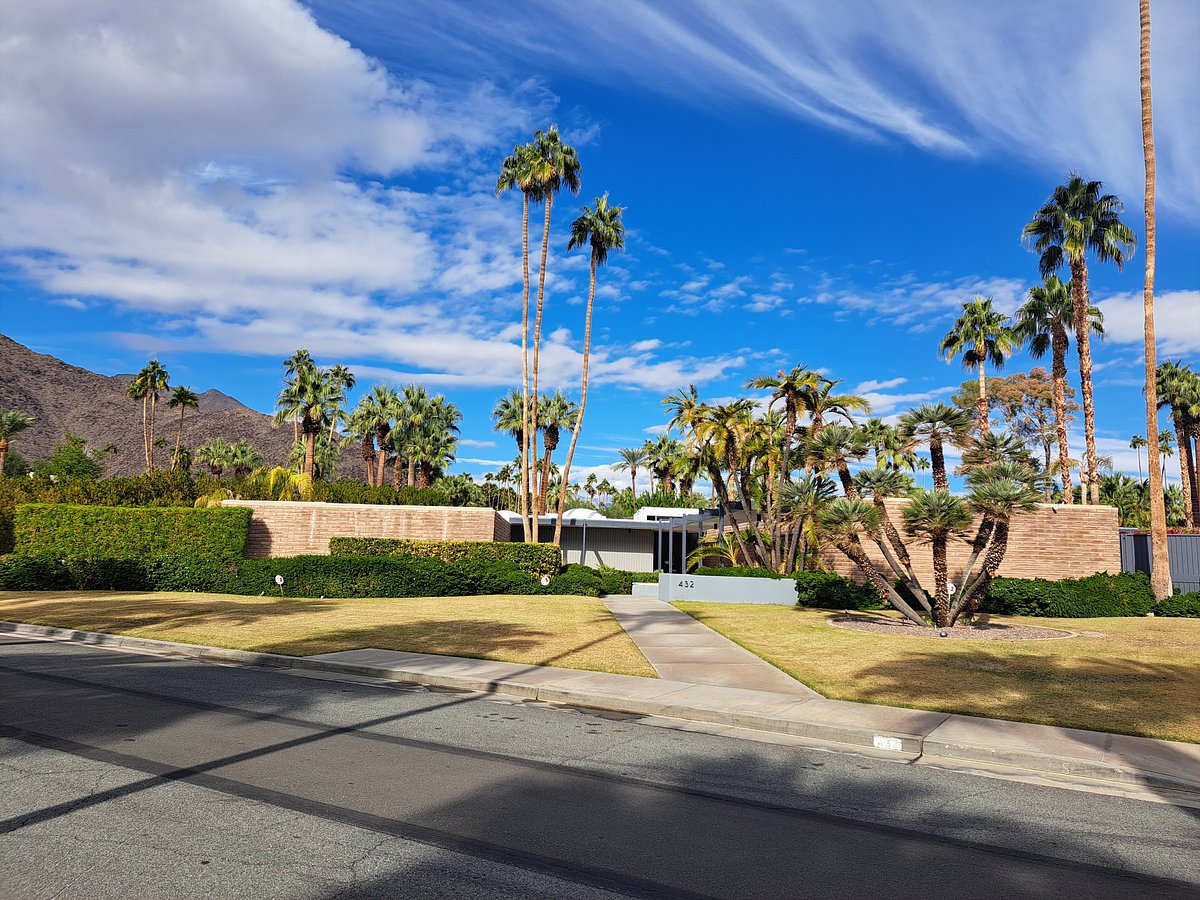 Palm Springs is particularly famous for its excellent weather. The area remains sunny all year round with high temperatures. Also, you need not worry about excess moisture in the air. Palm Springs tends to have low humidity during most months of the year.
While the region has a warm climate, it never reaches an extreme. The city's vicinity to the Pacific Ocean limits the heat from rising to extremes. Except for December, January, and February, every month has seen a temperature of over 100 degrees in Palm Springs.
What's the Perfect Length of Time to Spend in Palm Springs?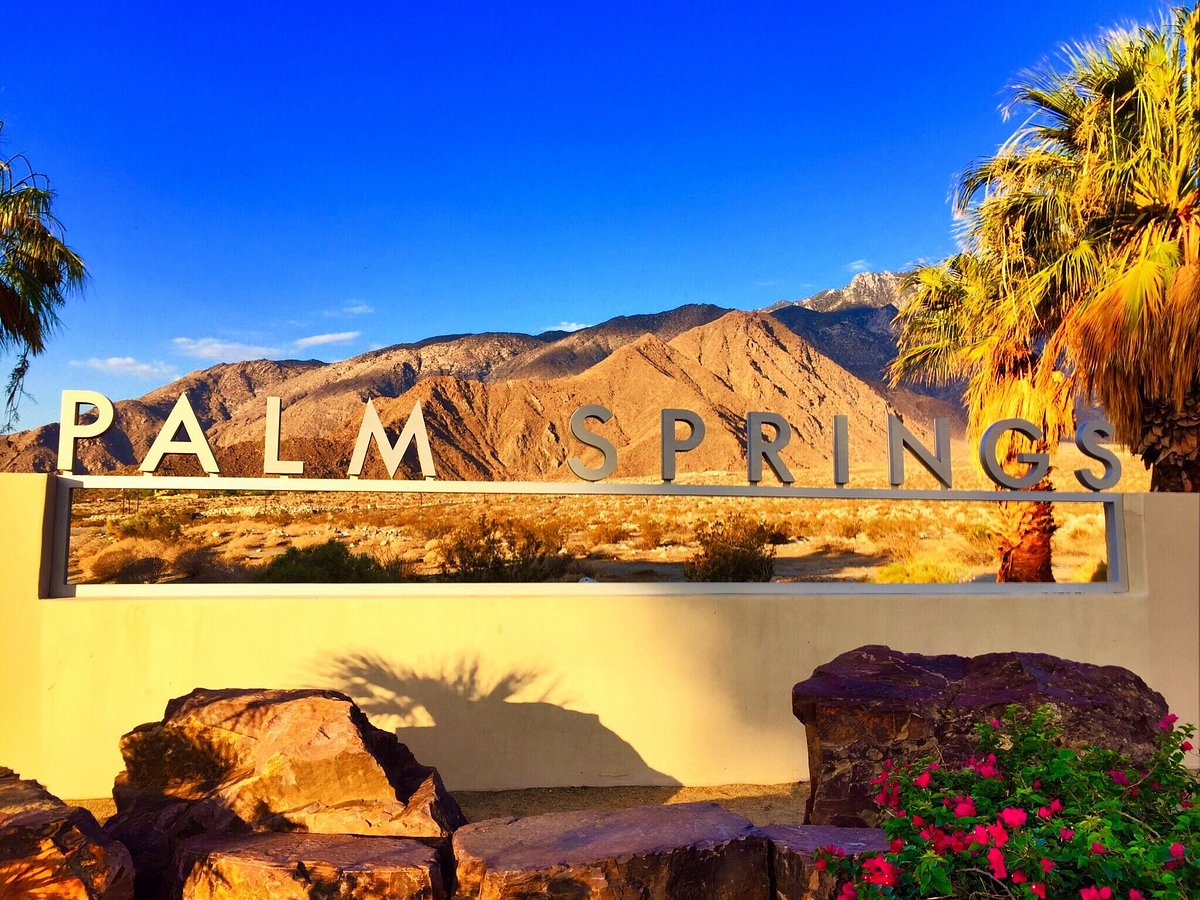 Spending too much time in any place can often reduce the fun. While Palm Springs is fun with several activities, you might find yourself setting a routine after spending 4-5 days there. So, it is a good idea to end any trip before you familiarize yourself too much with the area.
Most tourists suggest that three days is the perfect length of time to spend in Palm Springs. Since it is a small resort, you can easily cover the entire area during that time. Hence, a long weekend in Palm Springs might be just what you need.
However, if you decide to spend some more time in the area, there is plenty more to do. If you are an international tourist, then you should take about a week to fully explore. After you finish touring Palm Springs, we suggest visiting nearby locations for the best experience.
The Best Things to Do With Kids in Palm Springs
Palm Springs is the ultimate hub for fun and relaxation. Whether you want to sit by an inside pool or try something new every day, Palm Springs has it all. Here are some interesting things to do with your family in the city.
Hop on the Palm Springs Aerial Tramway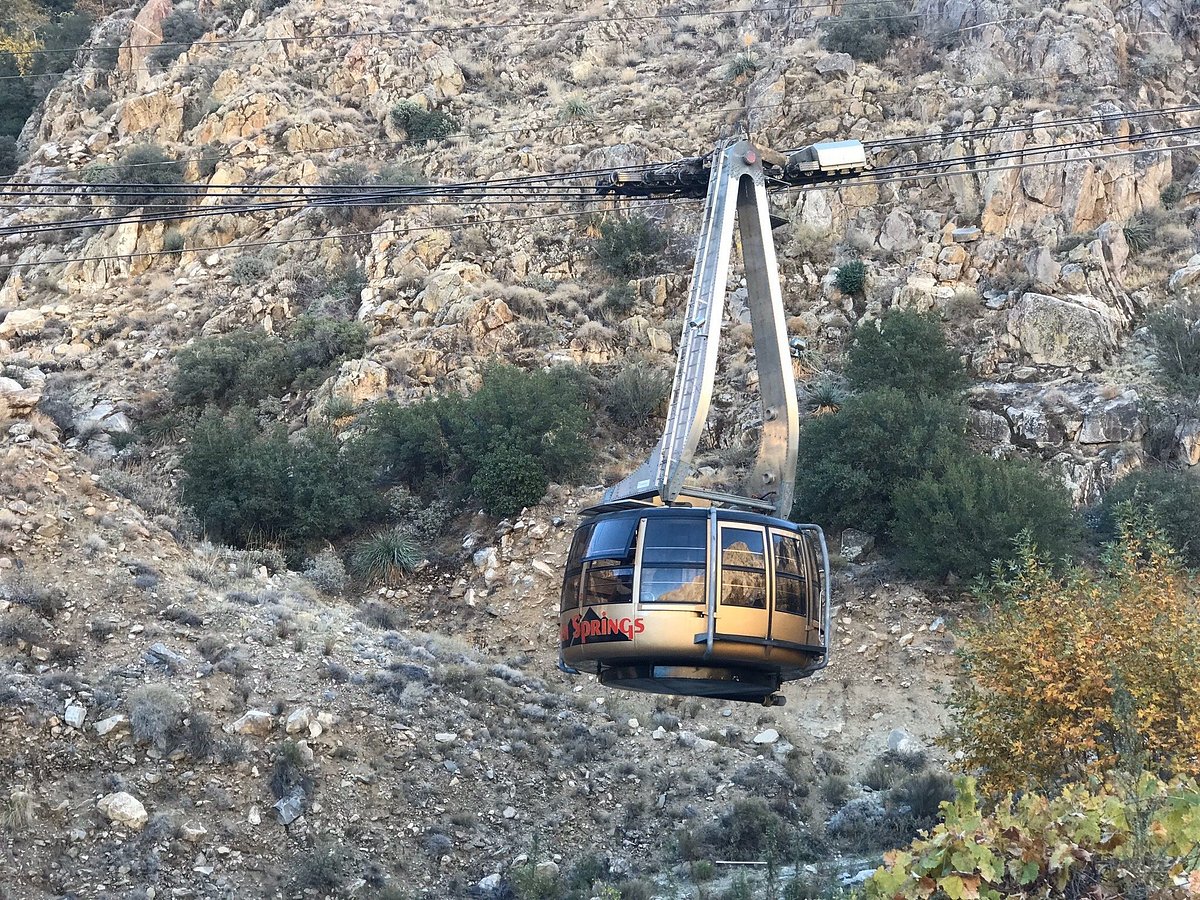 If you want a small adventure, get aboard the Palm Springs Aerial Tramway. It is the largest rotating tram car. The journey of a lifetime, the tramway takes you through over two miles of mesmerizing cliffs.
However, if you plan on riding the tram car during tourist season, ensure that you book the ticket in advance. The ride runs every 30 minutes for a duration of ten minutes.
So, even if you choose to wait in line for tickets, the wait should not be too long. The tram car will let you journey from the Coachella Valley to the San Jacinto Mountains.
Ride Around Joshua Tree National Park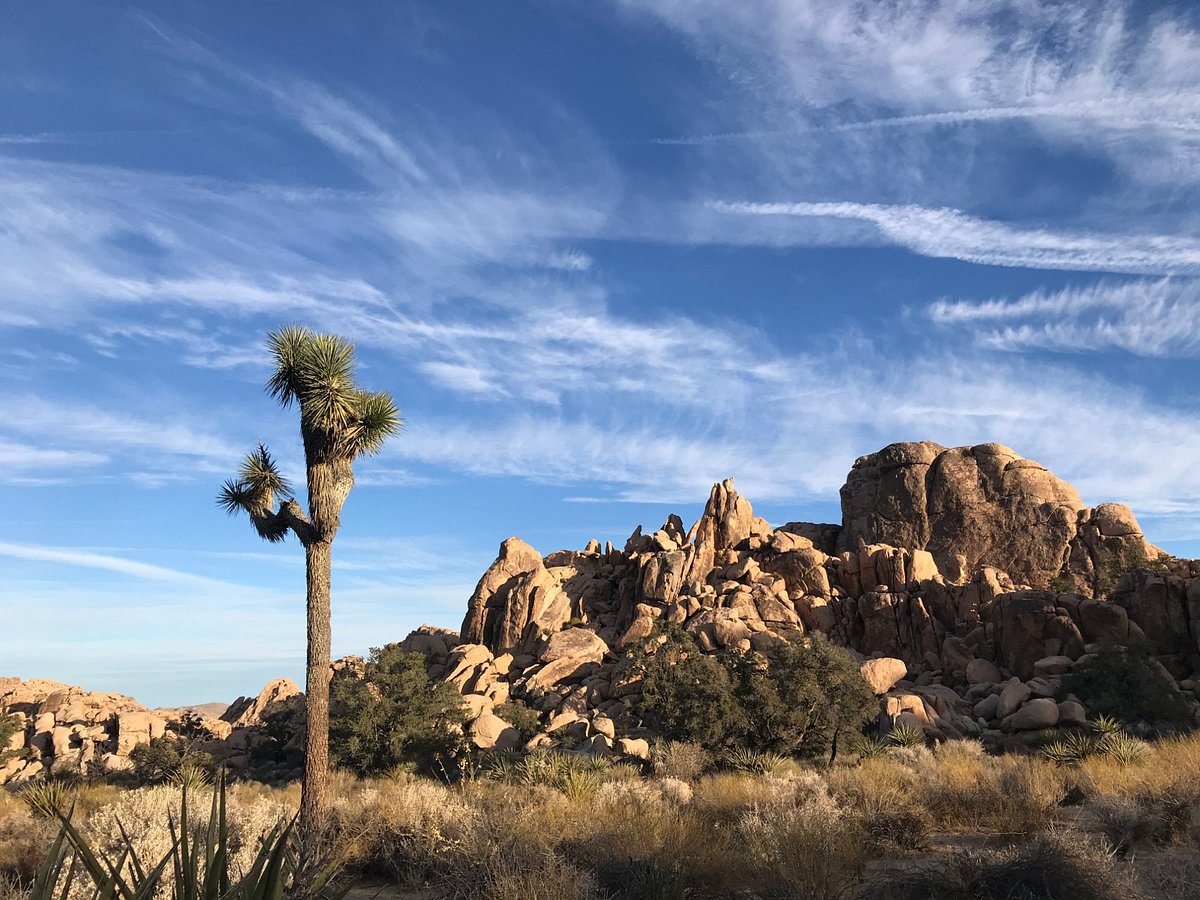 Just north of Palm Springs, the Joshua Tree National Park is a notable holiday destination. If visiting Palm Springs, the National Park must be on your itinerary. The entire family can enjoy the grand landscapes and rock formations, with other cultural and historical wonders.
The caretakers of the park occasionally close down the Palm trail for maintenance. So, before visiting, try checking the official Joshua Tree National Park website for updates. You can also find out if there are any other closures in the park or which trails are available.
Visit the Palm Desert
Another nearby location to visit is the Palm Desert. This city is close to Palm Springs and a part of the complete experience. Once you are done with the activities at the resort, visit the Palm Desert for more fun. Here are some places to visit when in the Palm Desert.
Living Desert Zoo and Botanical Garden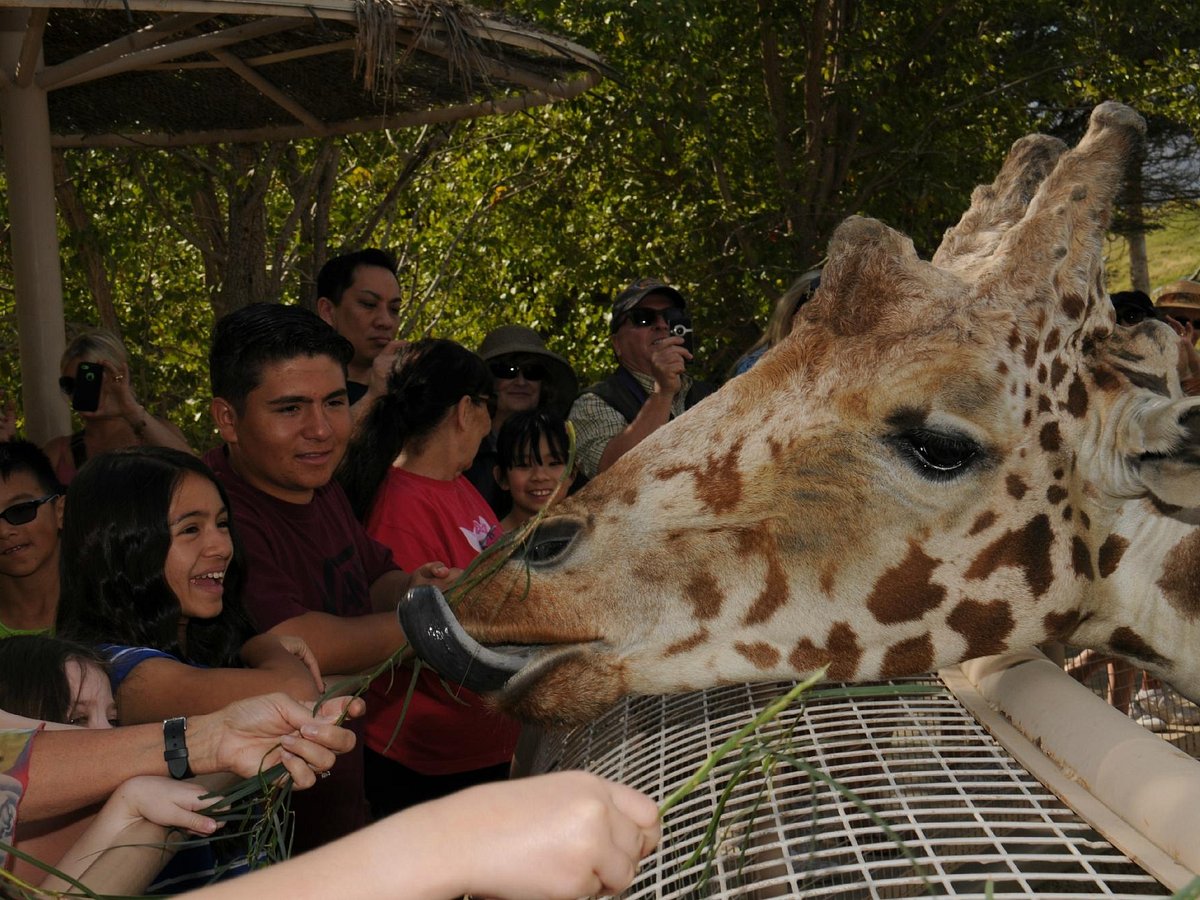 The Living Desert Zoo and Botanical Garden are some of the prime highlights of the desert. It is a non-profit zoo with the sole mission of conserving wildlife and our ecosystem. Such locations can be a great learning opportunity for your kids, allowing them to learn about the environment.
You can book a complete zoo tour or attend selective events and exhibits. There are several family programs and special offers for kids. Also, you can donate to the zoo and contribute to saving the environment.
Palm Desert Aquatic Center
The Palm Desert Aquatic Center covers over eight acres with three grand pools and many water activities. Moreover, there is something to do here for all ages. You can have fun while focusing on fitness. Non-swimmers can take swimming lessons and the elderly can engage in water exercises.
Also, parents need not worry about always staying on top of their kids. Several water rides and games will keep the kids indulged for hours at end. You can find the list of events and activities with their timings on the venue's webpage.
Take a Shot at the Golf Course
The entire Palm Springs region is a wonderland for golf lovers. One of the most elegant and leisurely sports of all time, golf, is quite popular here. If you like the sport, you will be pleased with the abundance of golf courses and clubs.
Palm Desert, Palm Springs, and Coachella have over 100 golf courses together. However, Palm Desert holds the record for the largest number of courses and clubs in the area. Whether you are an expert or an amateur, try your hand at golf. You might find yourself on the course for hours once you start playing.
Admire the Astounding Windmills
Palm Springs is popular for housing a great alternative source of energy, windmills. Sparing some time from your itinerary, you can take a tour down to the windmills and understand their work.
The San Gorgonio Pass wind farm is one of the best places to view the windmills. This wind farm spans over to San Gorgonio Pass, Northern Palm Springs, Cabazon, and other regions. You can also sign up for the Palm Springs Windmills Tour.
Learn About the Palm Springs Air Museum
The Palm Springs Air Museum pays tribute to the air forces that played a part in modern American liberties. It is a living history museum with various exhibits and knowledgeable facts for the commoner.
You can see several American aircraft from the Korean War, Vietnam War, and other notable historic moments. The museum staff takes exquisite care of every exhibit. Most of these aircraft are still in flying condition.
Explore the Palm Springs Art Museum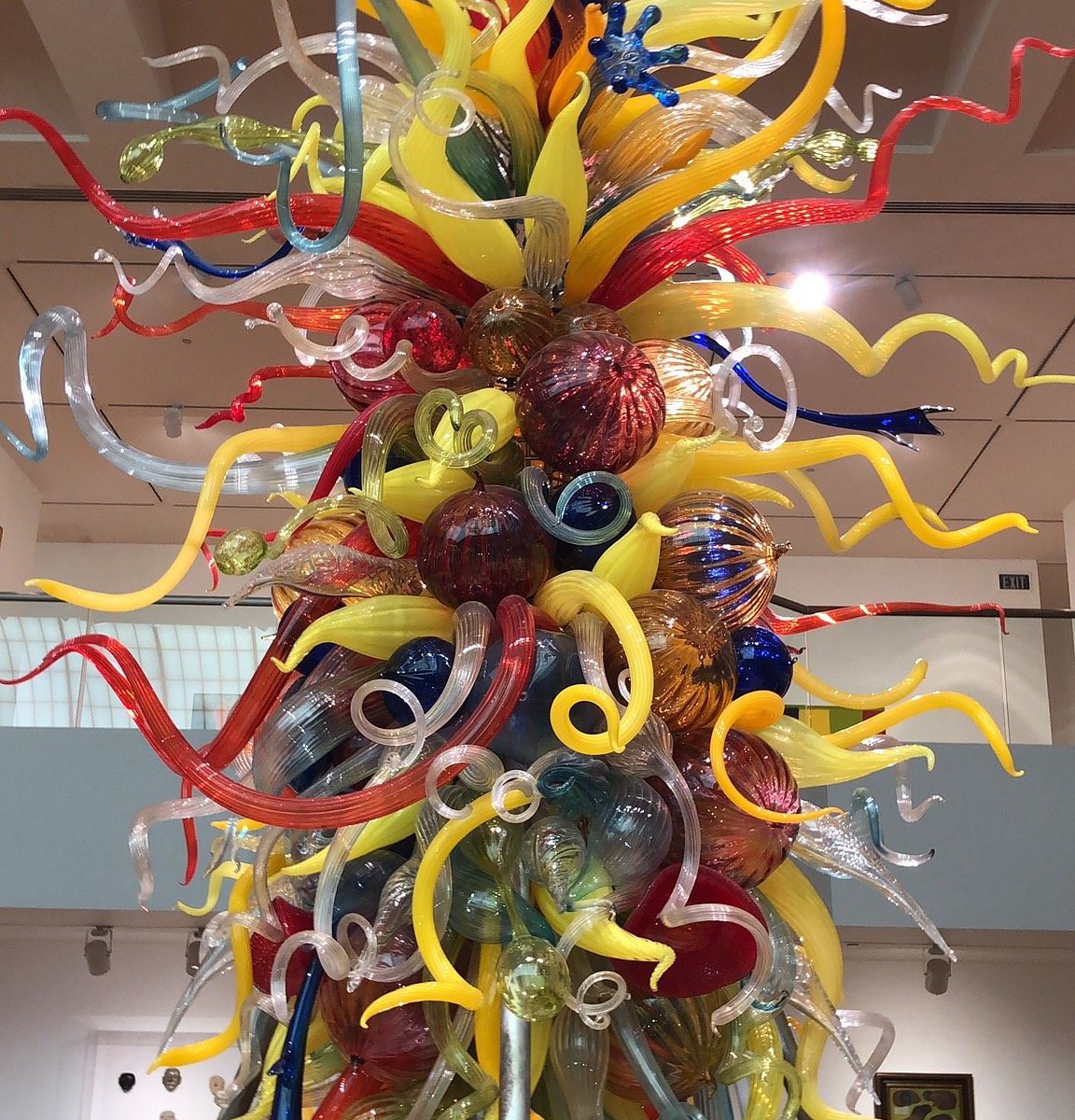 If you are an art enthusiast, Palm Springs has another museum for you. Working since 1939, the Palm Springs Art Museum is the cultural hub for the fine arts. You can book the tickets online or in person.
Further, admission to the museum is free on Thursdays between 5:00 PM to 8:00 PM. The City of Palm Springs funds these tickets for locals and tourists to observe the world of art at ease.
Stroll Around Downtown Palm Springs
After touring the land, do not forget about those back home. Visit Downtown Palm Springs to shop for souvenirs for friends and family. The retail market is the best place for shopping in Palm Springs. 155 S Palm Canyon Dr, Chico's Boutique is the top fashion store there.
Palm Canyon Drive, the venue's main byway, will connect you to all these spots.
The Best Family Hotels & Resorts in Palm Springs
Selecting the perfect hotel for your vacation can be tough sometimes. The correct spot depends on factors like your budget, itinerary, location, and more. If your hotel or resort is too far from the tourist spots, you will waste a lot of time commuting.
Therefore, considering all the factors, we have narrowed your options to the best picks in Palm Springs.
Omni Rancho Las Palmas Resort and Spa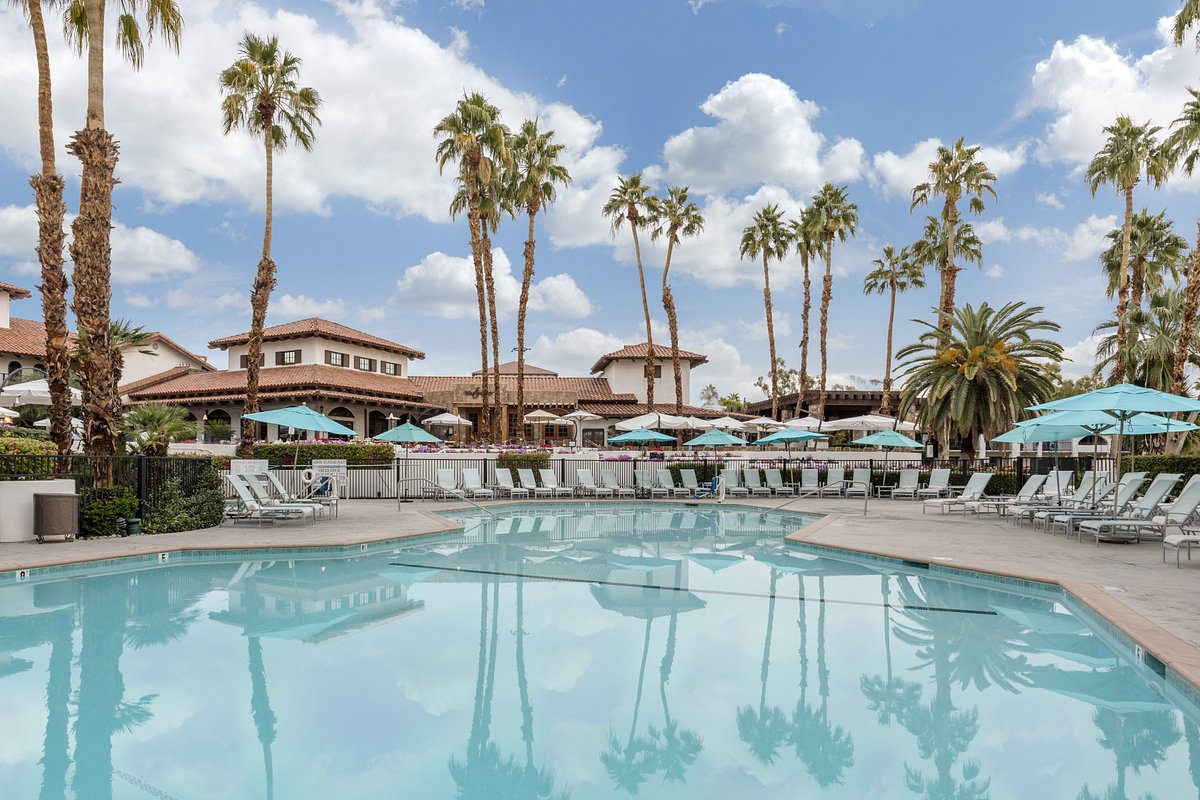 The top contender on our list, this hotel arguably has the best services in the region. This resort is a little outside the main Palm Springs in Rancho Mirage.
Further, it claims to be a "pool paradise" for all Palm Springs tourists. Living up to the name, the resort has a water park with various rides and water activities like the lazy river. Safe to say, the Omni Rancho Las Palmas Resort and Spa is a resort for the whole family to enjoy.
Los Arboles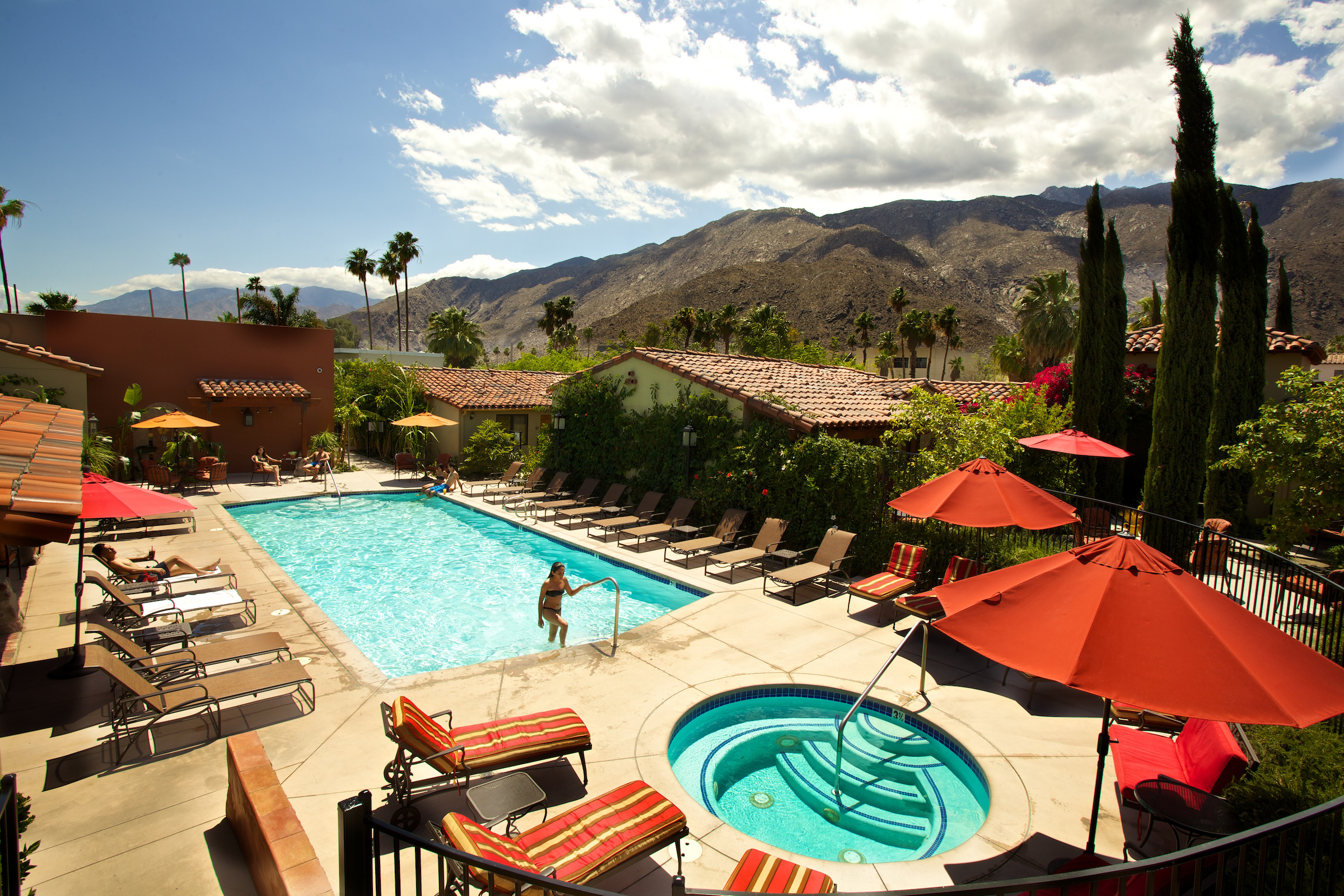 Los Arboles is one of the most popular hotels in the city. This hotel puts you right in the center of the action, near all the prime shopping and tourism spots. It has a pool and Jacuzzi with quality heating systems.
Every suite in the hotel offers a unique experience to the user. You can select the best room depending on your family's situation. Most rooms have a capacity of two people, and you can get adjacent suites for the children.
Ace Hotel and Swim Club
The Ace Hotel lives up to its title of being the "Ace." It has an exclusive swim club for the hotel members to enjoy at any hour. Moreover, the hotel's top-notch spa services attract customers from around the region for a day of self-care.
The hotel also conducts interesting events and games for people of all ages. All of these amenities at the hotel will definitely make your vacation refreshing.
Cimarron Golf Resort
As you might have guessed, this resort is every golfer's dream. You will not want to leave the resort with the city's perfect golfing weather and the resort's perfect course.
Moreover, the place has a beautiful view of the San Jacinto mountain range, taking your golfing experience to a whole new level.
You can book your tees in advance by calling the hotel. However, please remember that the hotel will charge you for the tees if you do not cancel your booking in case you fail to visit on time.
What's the Average Cost of a Hotel in Palm Springs?
Palm Springs is slightly more expensive when you compare it with some other vacation spots in the United States. If you are not planning on spending much time indoors, it is better to select a simple hotel.
Usually, people sacrifice quality for price. However, safety must be your top concern while you pick a place to stay, not the price. You can find several cheap hotels with good services for about $70-80 a night. However, if you want a hotel with a spa, pool, and other amenities, it could be up to $200 a night.
The Best Places to Eat With Kids in Palm Springs
Here is a list of the best places to eat when you visit Palm Springs.
The Tropicale Palm Springs
Fancy and affordable, the Tropicale Palm Springs is a festive eatery with a tropical theme. The neon-lit interior of the restaurant will create a cheerful and lively mood as you taste the eclectic menu.
Birba
This Italian restaurant has a varying menu with innovative items. Birba updates its menu with every advancement in the food industry, keeping up with your taste palate. Further, it has a beautiful patio to dine in, with a select cocktail menu.
Tac/Quila
This Mexican eatery has an eclectic interior with the best spices in the city. Every item on the menu has a unique appearance and innovative ingredients. You'll definitely love the variety and taste.
1501 Uptown
The 1501 Uptown Gastropub is a unique food place in the city. It is innovative and attractive with a chic rustic vibe. Moreover, 1501 Uptown offers many comfort dishes with weekend brunches for tourists. This place serves every taste, with items like avocado toast and onion rings.
Peruvian Fuego
This place is your top pick if you are craving authentic Peruvian food. The restaurant title means "Peruvian Fire," and the food proves it. The diner brings out the best flavors of Peru with each dish.
The Best Day Trips From Palm Springs That the Whole Family Will Love
Big Bear Lake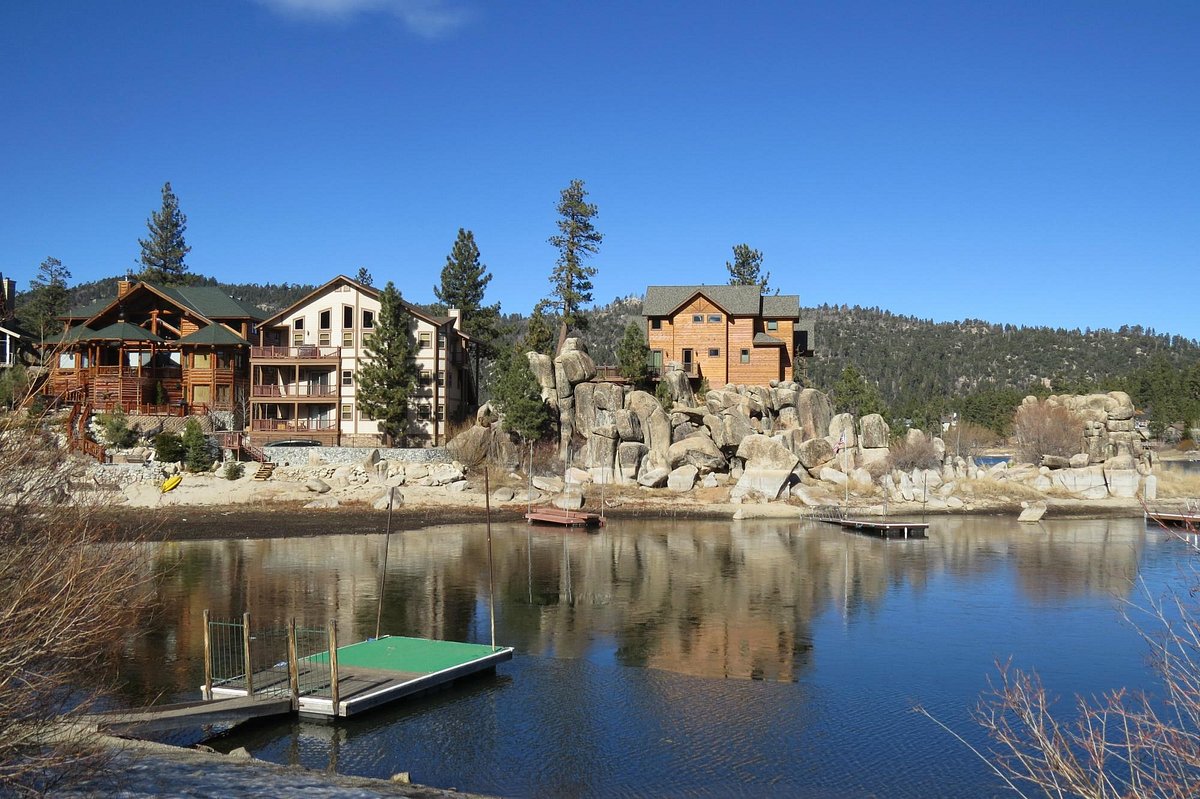 This lake is a city in Southern California, a small drive away from Palm Springs. If you travel to Palm Springs for the winter, Big Bear Lake is the best winter wonderland in its vicinity. You can perform various activities like skiing, snowboarding, or going on hiking trails.
Also, you can pick up new hobbies like fishing and boating. Please remember to pack many layers of clothing before visiting the lake since temperatures are likely lower in winter. If you do not want to indulge in activities that require much exercise, you can go for scavenger hunts or build a snowman.
San Diego
While Palm Springs has several hot springs, it has no beaches. However, you can visit nearby San Diego city for some summer fun. The city is famous for its warm climate, beaches, and other summer activities. This day trip would also be ideal for the kids as you can visit Legoland California. The Legoland in Carlsbad is only a 30-minute drive away from San Diego.
Laguna Beach
Another one of California's coastal beach cities, Laguna Beach has much to offer. The place is full of natural beauty, with various coves and beaches. You can also enjoy the adventurous underwater parks, the Marine Mammal center, and the art galleries in the city.
Los Angeles
Los Angeles is perhaps the most well-known city in California. It is the cultural hub of the state with commercial and social attractions like Hollywood. Also, L.A. is the most populous and largest metropolitan city in the country after New York City.
Everyone can take advantage of a day trip to the city, regardless of age. You can visit Hollywood and get a behind-the-scenes tour of your favorite movie and television shows.
Los Angeles also houses plenty of celebrities and public figures. It is a city full of life and activity. It would provide a nice contrast to the natural beauty in Palm Springs, perfectly rounding up your vacation.
Temecula Valley
The Temecula Valley is Southern California's wine country. If you are a wine enthusiast, you must visit the valley. Moreover, you do not need to go through much hassle to get its award-winning wine. You can find it at every small shop and street attraction in the entire place. A day trip to Temecula Valley will allow you to visit over 50 wineries and yards. Also, you can find all sorts of wine production here, from rustic to modern.
Coachella Valley
Coachella is perhaps a crowd-favorite destination due to its annual arts and music festival. The Coachella Valley Music and Art Festival is arguably the largest party of the year and, hence, is a must-visit for music enthusiasts.
Apart from the festival, the Palm Springs Area offers a scenic view of the Colorado Desert. Further, people often refer to the region as the Greater Palm Springs Area. Since the region is a vital part of the Palm Springs experience, the title "Greater Palm Springs Area" is fitting.
How to Get Around Palm Springs During Your Vacation
Palm Springs is a high-traffic tourist destination. Naturally, the place has developed various means of transport over time. Currently, it is effortless to navigate your way through the entire city.
Whether you want to travel on foot or rent a car, you are free to choose. Getting a four-wheeler is inadvisable if you want to move around Downtown Palm Springs. The area has a lot to offer, with various street markets and attractions along the way. If you do not mind some exercise, it would be best to explore the place on foot.
If you want to get to surrounding cities and spots like Palm Desert or Greater Palm Springs, rent a car. You can rent a car from the Palm Springs International Airport as soon as you land.
The Best Ways to Get to Palm Springs for Your Vacation
You can get to the city using several ways, whether by car or plane. If you live in California, driving to Palm Springs would be ideal. The drive would allow you to visit multiple other tourist spots. The road trip could add an extra element to your holiday.
If you are an international tourist, flying to Palm Springs is an obvious choice. You need not worry about catching a ride from the airport after arriving in the city. There are various car and bike rental options available at the airport. Also, you can effortlessly get cabs and taxis.
3 Top Tips for Staying Safe in Palm Springs When Visiting With Kids
Every trip is fun if you take the correct safety measures. So, follow these safety tips for the best Palm Springs family vacation.
Always Use Sun Protection
When visiting Palm Springs, the first rule is to always use sun protection. Protect your skin from the sun, whether golfing or by the hotel pool. Palm Springs is one of the few cities in America that experience sunny weather all year round. Respecting the regional climate, shield your skin from harmful UV rays to avoid sunburn.
Avoid Using Tap Water
While all Palm Springs services and hotels are clean and safe, some tourists have complained about the tap water here. If visiting Palm Springs during the hot season, try sticking to mineral water. In the past, tourists have found the tap water in Palm Springs often to be murky or muddy. Drinking mineral water can save you from various bacterial infections and other health risks.
Prepare Ahead
No matter where you go, it is always best to prepare ahead if the area is unfamiliar. Pack lightly but effectively if you are taking a trip to nearby destinations like Joshua Tree. It would be best to check the websites of places you want to visit or talk to experts to ensure you pack adequately. Another good idea would be always carrying a bottle of water. Since Palm Springs is a hot region, close to a desert, you will dehydrate fast, which can spoil your entire vacation.
Be Selective of Where You Go
Palm Springs is a very safe place with low crime rates. The risk is low, whether it is women's safety or thievery. However, you must still be careful about your surroundings. It would be best to keep the kids close and stay in groups. Also, stick to tourist spots with high crowds instead of exploring unfamiliar areas alone.
Final Thoughts
Palm Springs is one of the top cities in California for a vacation. You can either relax in the city for a long weekend at the spa or explore the outskirts. Various tourist spots like San Diego, Coachella, Temecula Valley, and Los Angeles are within driving distance of Palm Springs. You can also visit the city's art museum and Air Museum.
Follow this article and its recommendations for the best Palm Springs vacations with kids. We are sure you'll enjoy the trip and come back without the regret of missing out on any important spot.
More about our TFVG Author