San Francisco, California has quite a history! As a place rich in both lore and beauty, the city receives millions of tourists every year. Yet, this popularity hasn't taken away its charm.
Still, no matter how charming a city is, visiting with family can always be stressful. You have places to explore, barely enough time to get there, and several people to coordinate.
If you're going to make the best of your visit to this fascinating city, you'll need to plan. Here's our detailed family travel to help you organize the perfect itinerary for your San Francisco visit.
5 Reasons Why San Francisco Is the Perfect Family Vacation Destination
We don't usually need to convince someone to visit San Francisco because why wouldn't you? But if you're still on the fence about it, we'll be happy to do it. Here are some reasons to change your mind and clear your doubts.
So Much to See
San Francisco is full of attractions. You can walk on the Golden Gate Bridge or picnic at Golden Gate Park. Do you want to see where some of the most famous prisoners were held? Book a tour of Alcatraz.
If you want to nerd out, you can visit the Bay Area Discovery Museum, Exploratorium, or the California Academy of Sciences. There are more venues, but we'll talk about those later. The bottom line is there's always somewhere to go and something to explore in the city.
Shop to Your Heart's Content
San Francisco's shopping centers are enough to satisfy even the craziest shopaholic. Just step into Union Square, and soon, you'll wonder how you spent all your cash.
The city features everything from high-end department stores to local boutiques. Suffice it to say, there are enough shopping locations. The question is whether you can fit a shopping expedition into your family vacation.
Food Worth Dying For
San Francisco is home to the world's finest chefs. Don't believe it? Just check out the number of Michelin Star restaurants here. Plus, the city is close to the sea and farms, so all your meals are likely to feature fresh and healthy ingredients.
You also don't need to break the bank to get good food. Good eats abound here, even in the food trucks.
The city has an extensive culinary scene. So whether you want a fine dining experience or just some snacks, you'll find something here.
Awesome Weather
Hate the cold but want to beat the heat too? San Francisco's your place. The city has mild weather with cool summers, but the catch is you often don't know what's coming. The weather may be fabulous, but it's also unpredictable. So you can be enjoying the sunshine in one minute and be surrounded by the fog in the next.
The Culture
The city has over fifty museums and galleries at the top of its massive arts and culture scene. The city also has regular festivals like the Festival of Lights and the Union Street Festival. In addition, there are always places to experience live music and performances.
When's the Best Time to Visit San Francisco With Kids?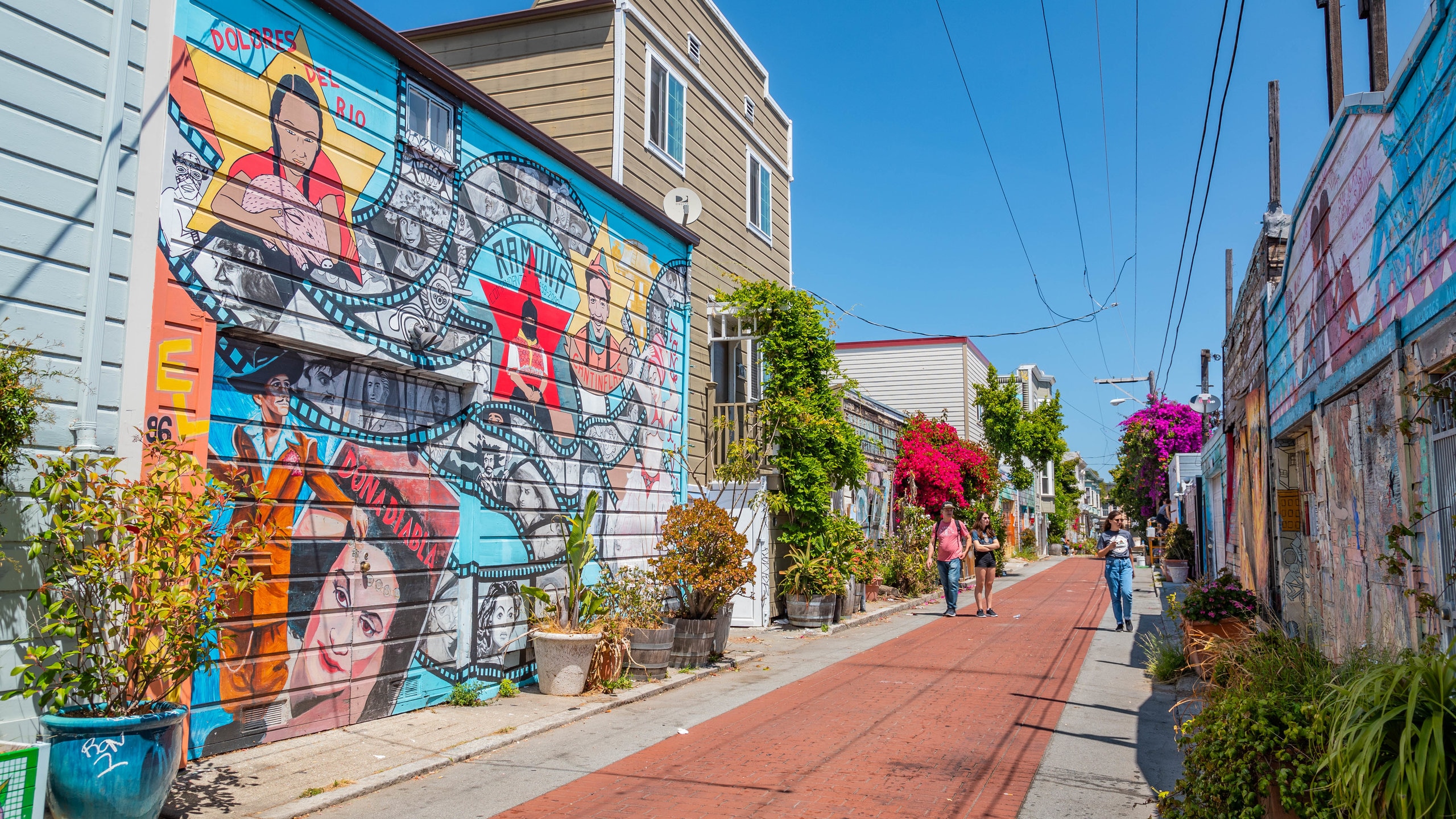 If you're going on a San Francisco family vacation with kids, summer (June to September) is the best time. The weather is mild, so the kids will have an easier time going out. Plus, there are a lot of kid-oriented events at this time of the year.
What's the Weather in San Francisco Across the Year?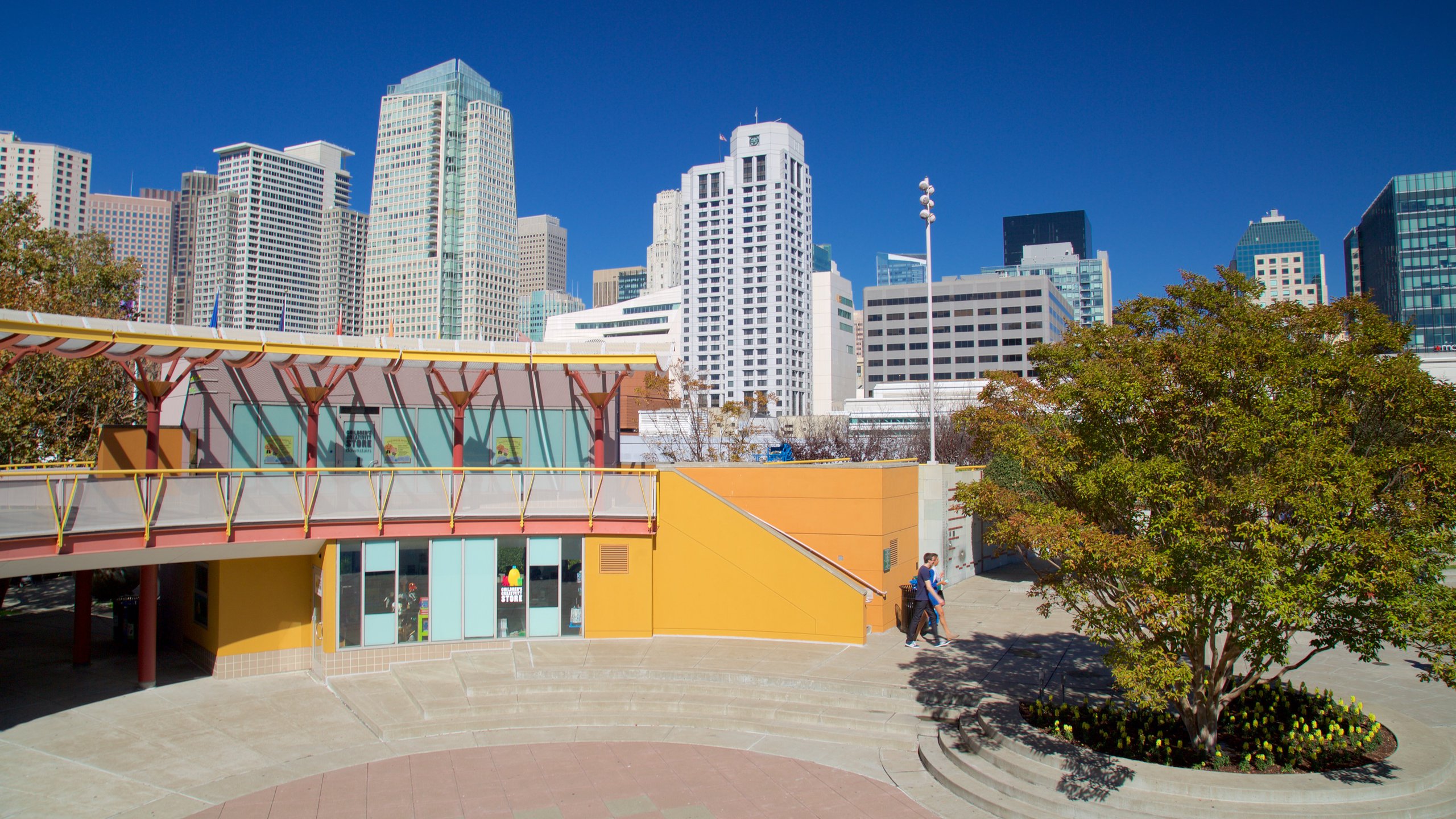 San Francisco has long and mild summers during the June to August period. The temperature stays in the 50 to the 65-degree zone. There's also a lot of fog, especially in the areas closer to the ocean. Usually, you can see fog in the morning, but it clears up by around 3:00 pm.
"Autumn" starts in September and lasts till October. We're using quotation marks because this city's autumn is just summer refusing to leave. You'll see loads of sun, and the temperatures can inch into the nineties. However, that doesn't last long because the fog cools everything down again most mornings.
Things cool down starting in November as winter makes its way to the city and lasts till February. The temperatures hover between the forties and fifties. Overall, you'll see more rain during this time.
As spring rolls into the city, you'll start seeing more fog and less rain. The transition is slow and takes all of May. You'll get the best sunshine in April. May has more fog so things can get a bit chilly.
What's the Perfect Length of Time to Spend in San Francisco?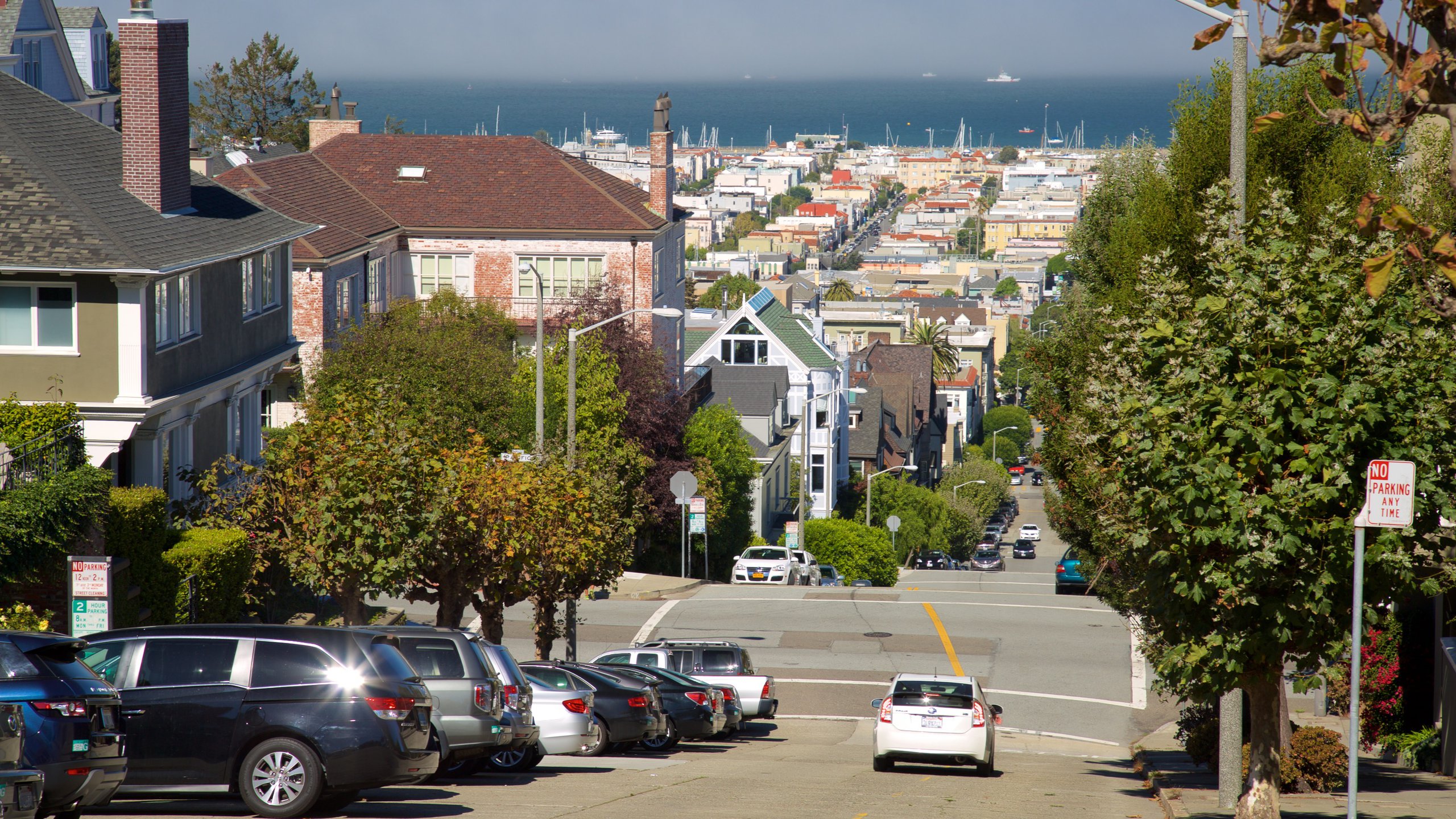 San Francisco isn't that big. Of course, there's still way too much to see, but you can easily travel from one place to another. If you're planning on a vacation with loads of activities, leave at least four days in the calendar. You'll need at least that much time so you don't feel rushed when exploring the city.
The Best Things to Do With Kids in San Francisco
As I said before, there's a lot to do here. The choice can be a bit overwhelming, so we compiled a list of experiences you can't miss.
The Walt Disney Family Museum might not be the park we all love, but it has just as much to offer. The museum is dedicated to Walt Disney and is a must-see for all Disney lovers. Children can learn about how Mickey Mouse came to be as well as fun facts about the man himself.
You won't have to worry about the kids being bored because a lot of the exhibits are interactive, so kids can take a more hands-on approach to learning new things. The museum is open from Thursday to Sunday, but you must reserve the tickets in advance. Later, you can grab a bite at the cafe or get some souvenirs at the shop.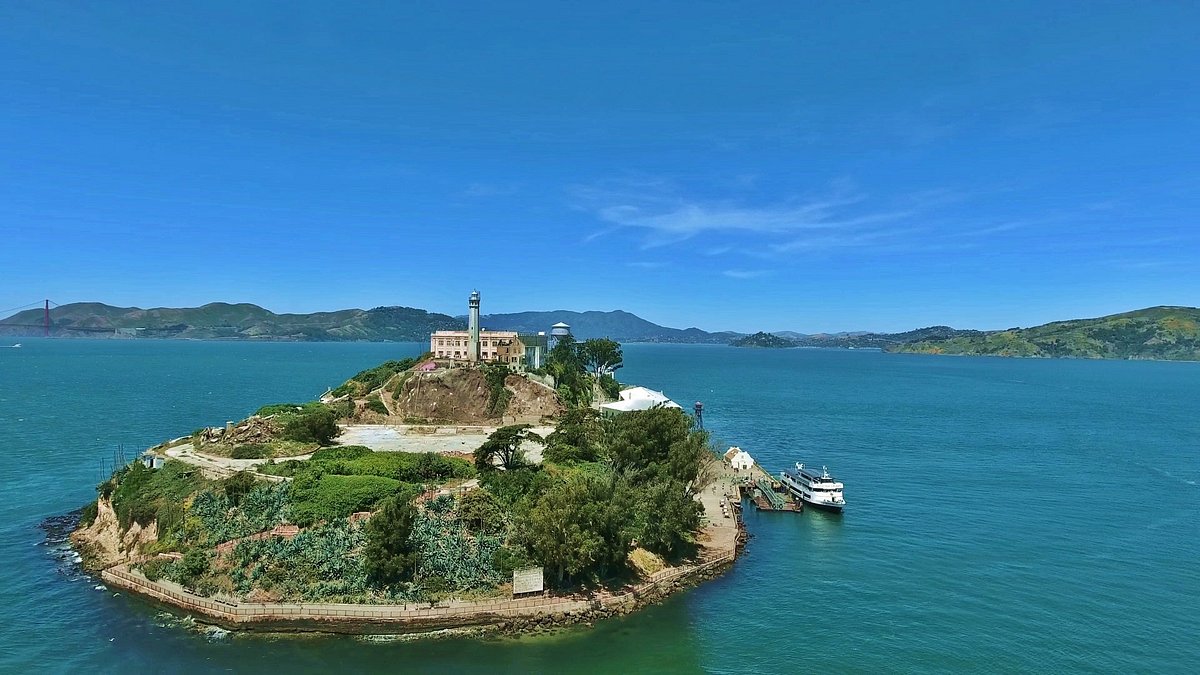 Located in the San Francisco bay, Alcatraz was once a prison used to house famous names like Al Chapone. However, it shut down in 1963 because of high operational and renovation costs. Nowadays, it's a popular tourist attraction letting you go back in time and get a glimpse of how things worked.
You can take a cruise to the island and spend the whole day exploring the place. However, you can also ask for guided evening tours if you want something more structured. You'll have to book the tickets way ahead because they tend to sell out very quickly.
You've probably seen the iconic Golden Gate bridge, even if you might not know its name. It's featured in several movies, including the popular James Bond: A View to Kill and Godzilla. Now that you're finally about to visit the city, it's your chance to take in the glory of this momentous bridge in person.
At first, the bridge was deemed impossible, but after four years, it was finally completed in 1937. Today, it's a modern wonder, and people from all over the world come to walk on it.
If you're going to see the bridge, we recommend using public transport, walking, or taking a guided tour. That way, you'll see everything without worrying about parking space.
The Exploratorium may seem like a simple science museum at first, but it's so much more than that. The museum houses over six hundred interactive exhibits in six massive galleries. Your kids will learn about science, human behavior, and more without even noticing that they're learning.
The museum has been designed so that it caters to people of all ages, even toddlers. The museum is open for visits from Tuesday to Sunday. Sometimes they are also open on Monday, but only for special holidays. There's no admission fee if your kid is three or under.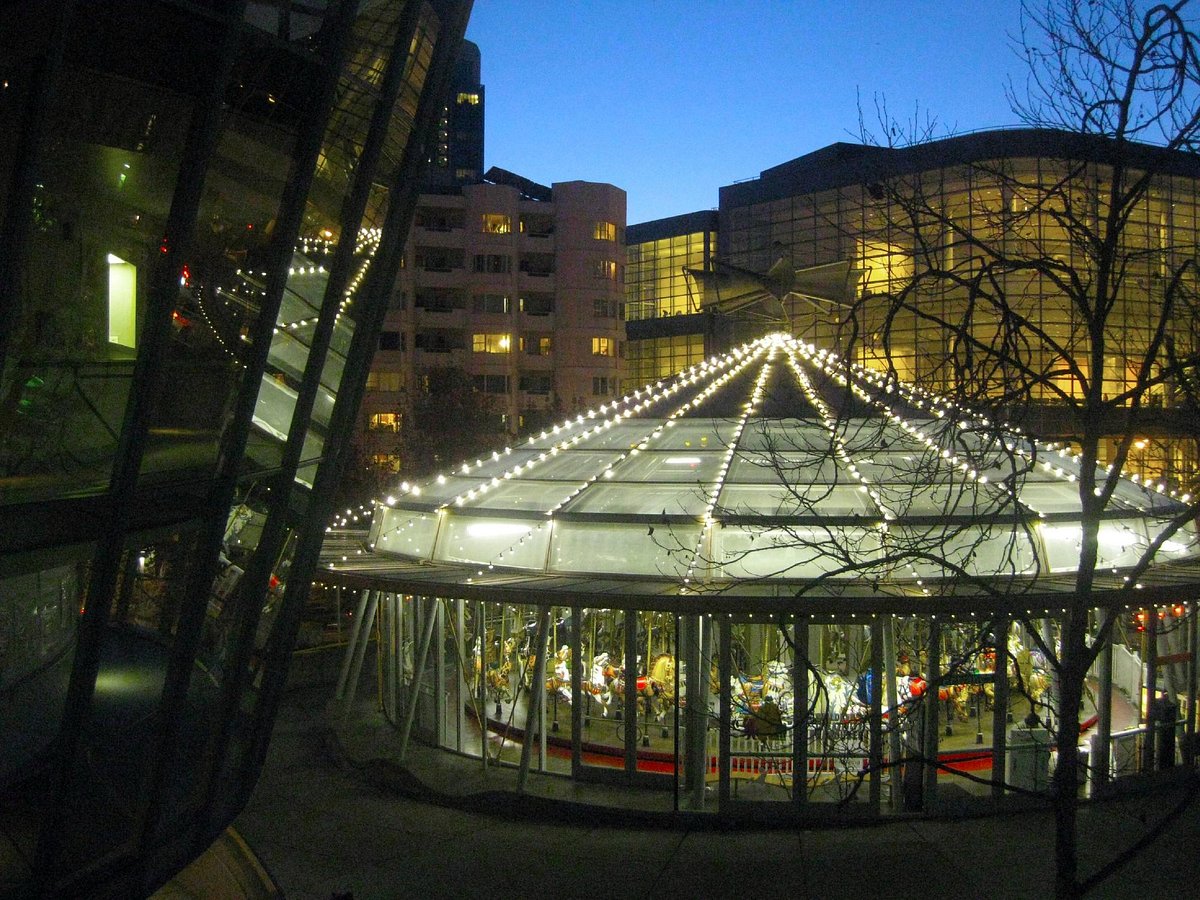 The Children's Creativity Museum isn't as well-known as Exploratorium, but that doesn't make it any less engaging. The museum targets kids aged from two to twelve. However, they need to be accompanied by an adult.
Safety isn't an issue because adults without children aren't allowed to roam the place without a staff member. If your child likes arts, they'll love this place. The museum features interactive exhibits for art, animation, and music. Kids can even go to the Storybook Park and the reading tree.
The Children's Creativity Museum is open from Thursday to Friday. We recommend visiting on the weekend to visit the entire place. You can even have a go at the LeRoy King carousel.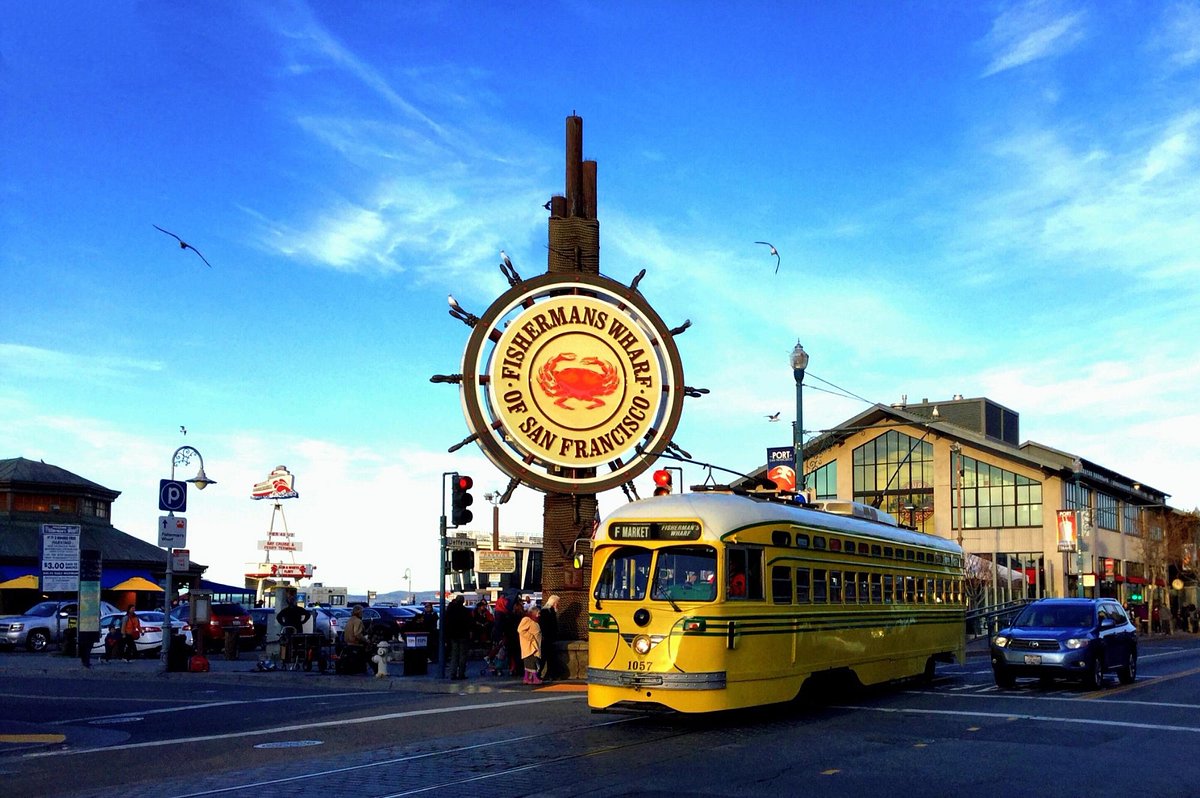 You can find the Fisherman's Wharf on the Northern Waterfront. The area houses some of the best attractions of the city, making it a popular tourist spot. The first of these would be the Aquarium of the Bay. The large aquarium houses around twenty thousand animals, and you can see them up close through the clear acrylic tunnels.
When you are done looking at the sea lids, look at celebrity wax figures at Madame Tussauds. Catch a movie at the 7D Experience and experience the world of your favorite characters. Don't have the time to see the entire city, go to The Flyer and get a virtual tour where you fly over the most iconic landmarks in the city.
Cable Cars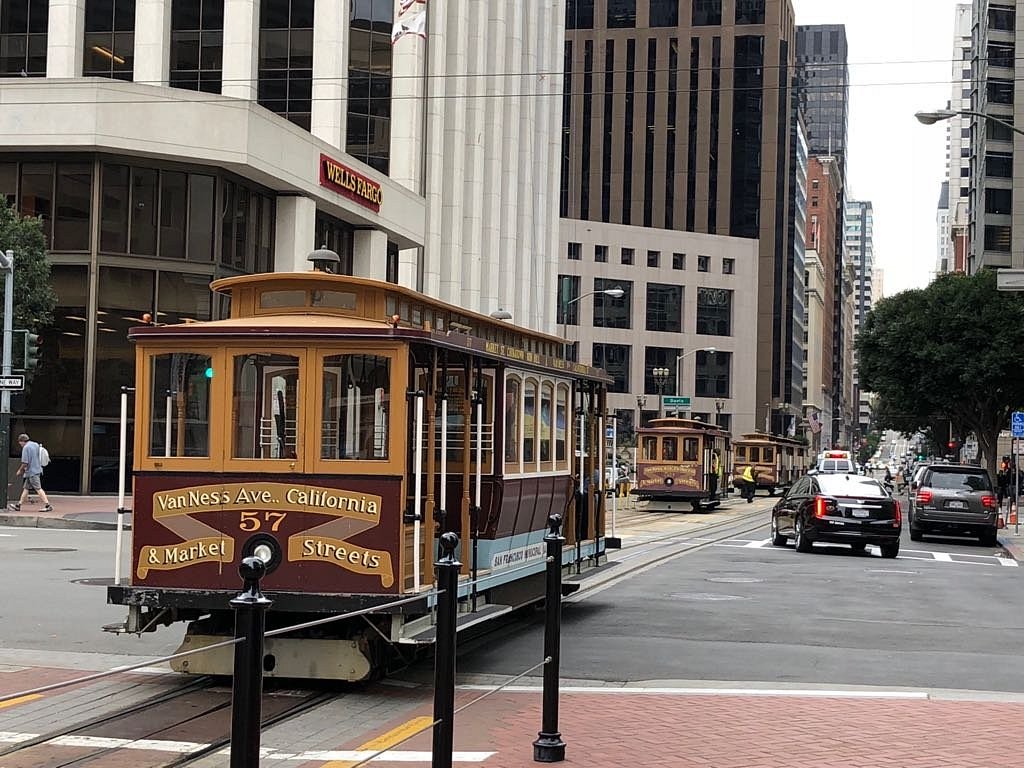 You can't leave San Francisco without having experienced the iconic cable cars. These cars have been functioning since 1873 and now serve as a historical landmark. The line can be long as plenty of people want a ride, but the views are worth the wait.
Once you're done riding, you can visit the Cable Car Museum. Here you can learn about the history of this transit system and see how the whole thing operates. It's worth a visit and free.
Golden Gate Park is a little like its cousin, the Golden Gate Bridge. No one thought the park would ever be built. Now, it's a huge park (over a thousand acres) that attracts millions of visitors every year.
Golden Gate Park is home to multiple famous attractions of the city. There are two on-site museums; the California Academy of Sciences and the de Young museum. If you want to see plants and flowers from around the world, visit the Conservatory of Flowers and the San Francisco Botanical Garden.
The Japanese Tea Garden is our favorite spot here. The garden's aesthetic has a lot to do with Japanese culture and is beautifully structured. Fun fact – this is the birthplace of fortune cookies.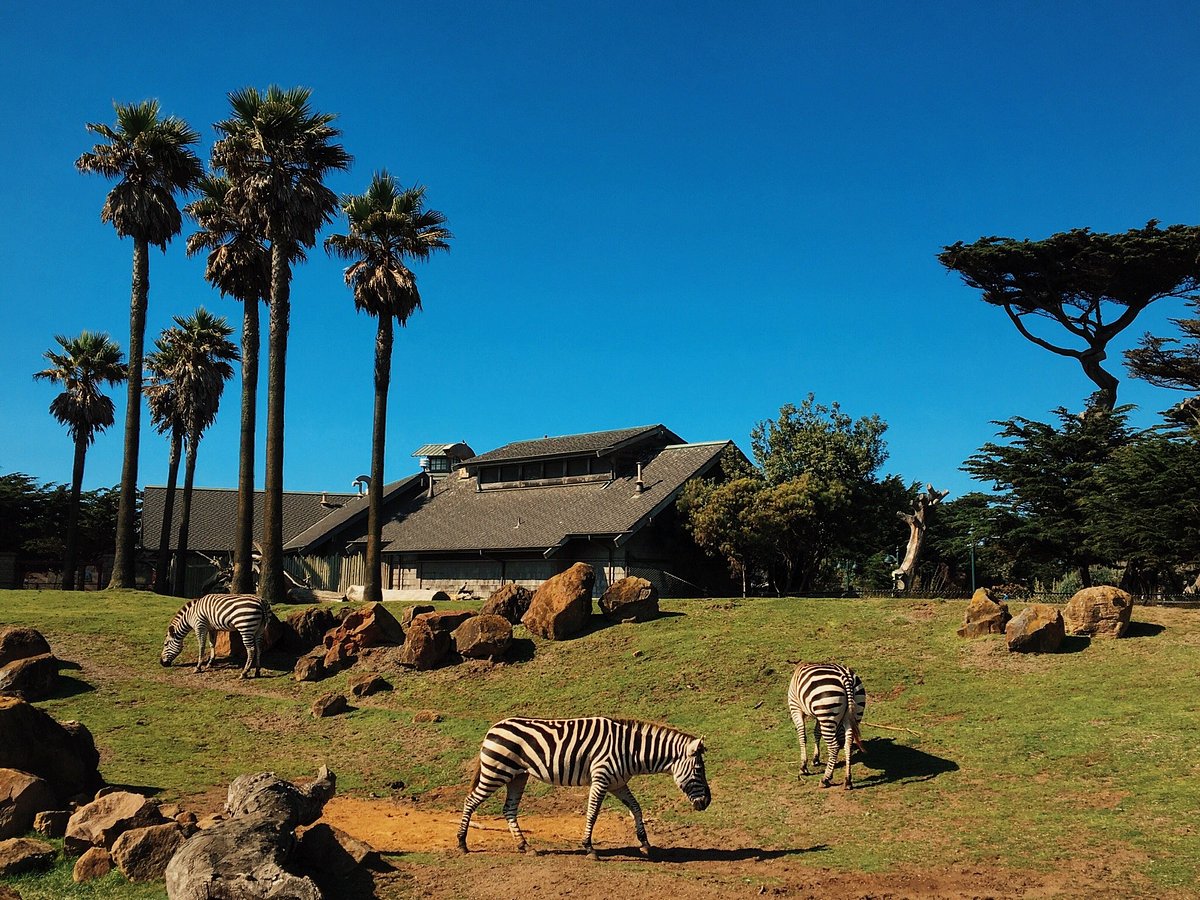 San Francisco Zoo houses over two thousand animals. Some of these animals are on the endangered list, while some are rescues. The visit will be your kid's chance to get closer and see the animals themselves. Plus, they'll learn some zoology.
Visitors can feed giraffes or talk to the staff as they feed them. They can also look at lions, bobcats, lemurs, rhinoceros, chimpanzees, and a lot of other animals. You can also step into the South American Tropical Rainforest & Aviary to see exotic birds up close. The zoo is open every day from 10:00 am to 05:00 pm.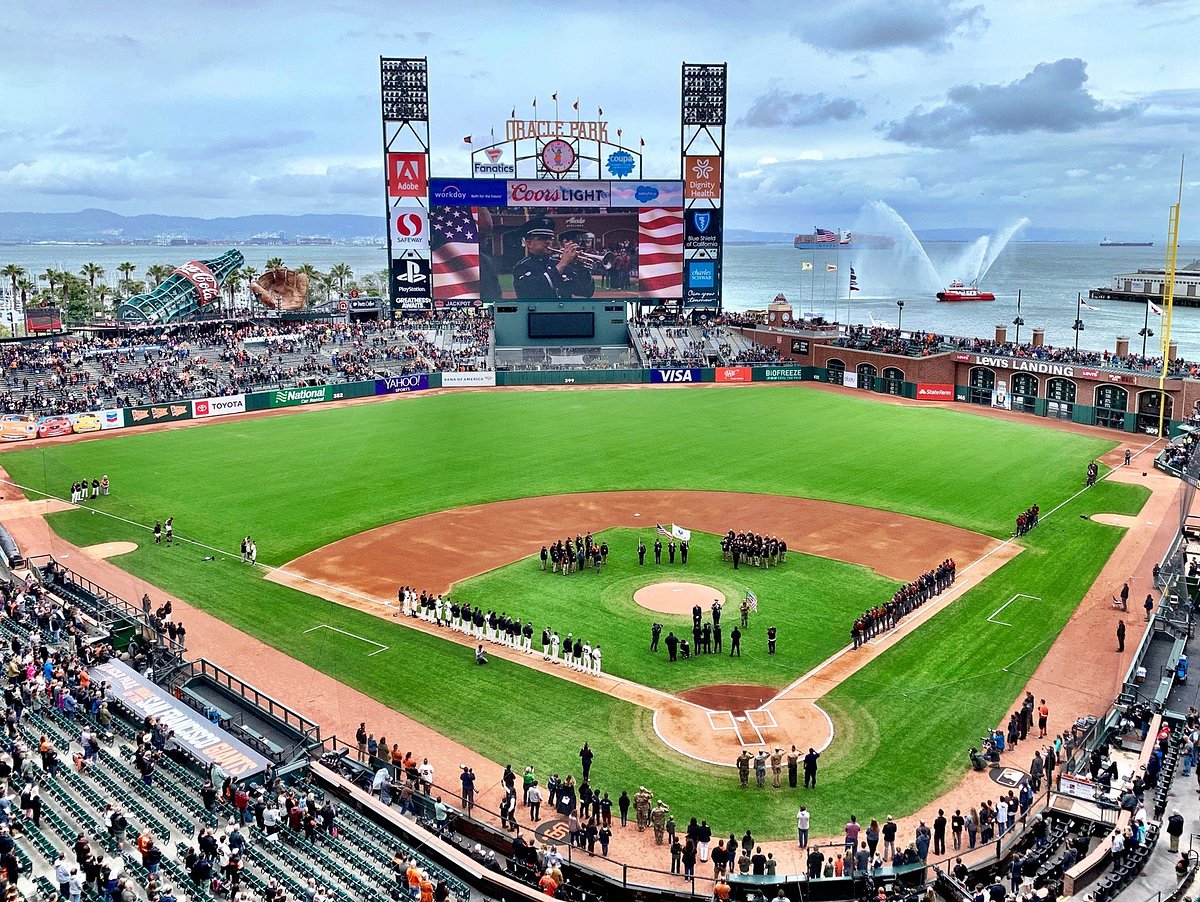 If your kid is a baseball fan, they'll love Oracle Park. The waterfront stadium is the home turf for the San Francisco Giants. The stadium can hold almost forty-two thousand people, and the food is exquisite.
You can take guided tours of the stadium. We recommend taking the pre-game tour so you can see the entire place before the crowds arrive. Plus, you get to see the players warming up before the actual game. Once you're done with the game, you can tour the Coca-Cola Fan lot.
The Best Family Hotels & Resorts in San Francisco
The best way to make the most of your vacation is to stay in an accessible area. That way, you can reduce your commute time which is especially useful if you're on a tight schedule. Here are some child-friendly hotels for you to consider.
Argonaut Hotel
The Argonaut Hotel has been functioning since 1907 from the Haslett Warehouse. It's a short walk away from the Fisherman's Wharf and Pier 39. Plus, you can enjoy views of the Golden Gate Bridge and Alcatraz Island. There's a cable car pick-up point outside the hotel too.
Hotel amenities include a concierge, a 24-hour fitness center, free Wi-Fi, bicycle rentals, and more. Your kids can play board games around the fireplace. Plus, there are toys and scavenger hunts. The hotel also offers an Xbox gaming console, but that's not always available. You can also take advantage of hotel-provided discounts at select restaurants.
As you've probably guessed, this Mariott is in the Fisherman Wharf. From here, you can visit Pier 39, Golden Gate Bridge, Cartoon Art Museum, and more. The rooms and suites have a smart TV, so you can watch your favorite media. Some rooms have views of the city.
The hotel offers wake-up calls. So, if an alarm isn't loud enough for you, maybe a call will do the trick. Other amenities include complimentary Wi-Fi, housekeeping, and dry cleaning. You can have food with the kids at the on-site restaurant. Once the kids are busy, you can break a sweat at the fitness center.
Another pick from the Fisherman's Wharf, the Hotel Riu Plaza features over five hundred rooms. The hotel is close to Pier 39, Downtown San Francisco, and other attractions. The cable car stop is also nearby.
The hotel features a heated pool with sun loungers so you can cool down after a long day. If you want to laze in the sunshine, you can head to the sun terrace. Additionally, there's an on-site fitness center, breakfast restaurant, and bar.
Each room has a mini-fridge, a coffee machine, and a satellite TV. The hotel also features rooms for people with mobility issues. You can leave your valuables in the in-room safes.
You can find this hotel in Downtown San Francisco near the Golden Gate. The hotel enjoys a central location, so you get access to attractions like The Painted Ladies, the Palace of Fine Arts, Chinatown, and more. The hotel has views of San Francisco Bay and the skyline.
You can stay in their comfortable rooms and get access to a TV, mini-fridge, coffee maker, and complimentary Wi-Fi. Later you can hit the on-site pool or the fitness center. If you share the room with kids (under eighteen), you won't have to pay a fee. The same goes for their food. You can order free food for two kids per parent.
If you're tired of the crowds and feeling a bit fancy, give Hotel Drisco a try. The boutique hotel is in Pacific Heights and not as crowded, but you still have easy access to all the iconic places in the city. The hotel has been providing premium service since 1903.
While staying here, you'll enjoy complimentary tea and coffee, a gourmet breakfast, and a wine reception in the evening. They also offer a chauffeur service that lets you visit any site within San Francisco. You can rent a bike or hit the on-site fitness center if you want a workout.
What's the Average Cost of a Hotel in San Francisco?
The average cost of a hotel here can be between $150 to $200 a night. However, the actual price depends on the time of the year, the place you're staying, what amenities they offer, and the type of hotel in general. Some hotels charge an amenity fee, so ask about those too.
The Best Places to Eat With Kids in San Francisco
San Francisco is known for its amazing restaurants. If your kids are older, you have a chance of eating at fancy places. Otherwise, you're better off sticking to family-friendly restaurants.
Not to worry, we have just the right places for you:
You can find this restaurant near Golden Bridge Park. It offers classic coastal food. But, they're especially proud of their Riptide Ale & Chips and Clam Chowder. There's a separate menu for kids, including Atlantic Salmon, Chicken Tenders, Grilled Chicken Sandwiches, and more.
The restaurant has a nice interior with clear floor-to-ceiling windows. Plus, there's an outdoor space, so you can sit wherever you want. You can make reservations on their website.
If you're heading to Japan Town, you can't come back without visiting Hikari Sushi & Bar. Plus, this is the best opportunity to help your kid try sushi. Even the pickiest eater will be tempted to try some when they see the food zooming in on a bullet train from the kitchen.
This indoor Italian place has been open since 2001, and you can find it on Mission Street. You'll love their spaghetti and meatballs. The establishment is family-friendly and has extremely nice staff. Kids eat for free from 5 to 7 pm on Tuesday. They have to be twelve or under and only one kid per entree.
I know it's a long shot, but I couldn't resist. Who knows? Maybe your kids are old enough to sit through a fine dining experience. If so, you have to visit Sons & Daughters. This Michelin Star restaurant is in Downtown San Francisco.
The restaurant has an open kitchen where you can watch your food's plating. Plus, all the ingredients are fresh and sourced from local farms. You're guaranteed to have an excellent experience. If you have any allergies, be sure to let them know while you're making the reservations.
The Best Day Trips from San Francisco That the Whole Family Will Love
If you want to take a break from San Francisco, we have you covered. There are plenty of places to explore near the city. You can take a day-long tour to explore these places and still make it back.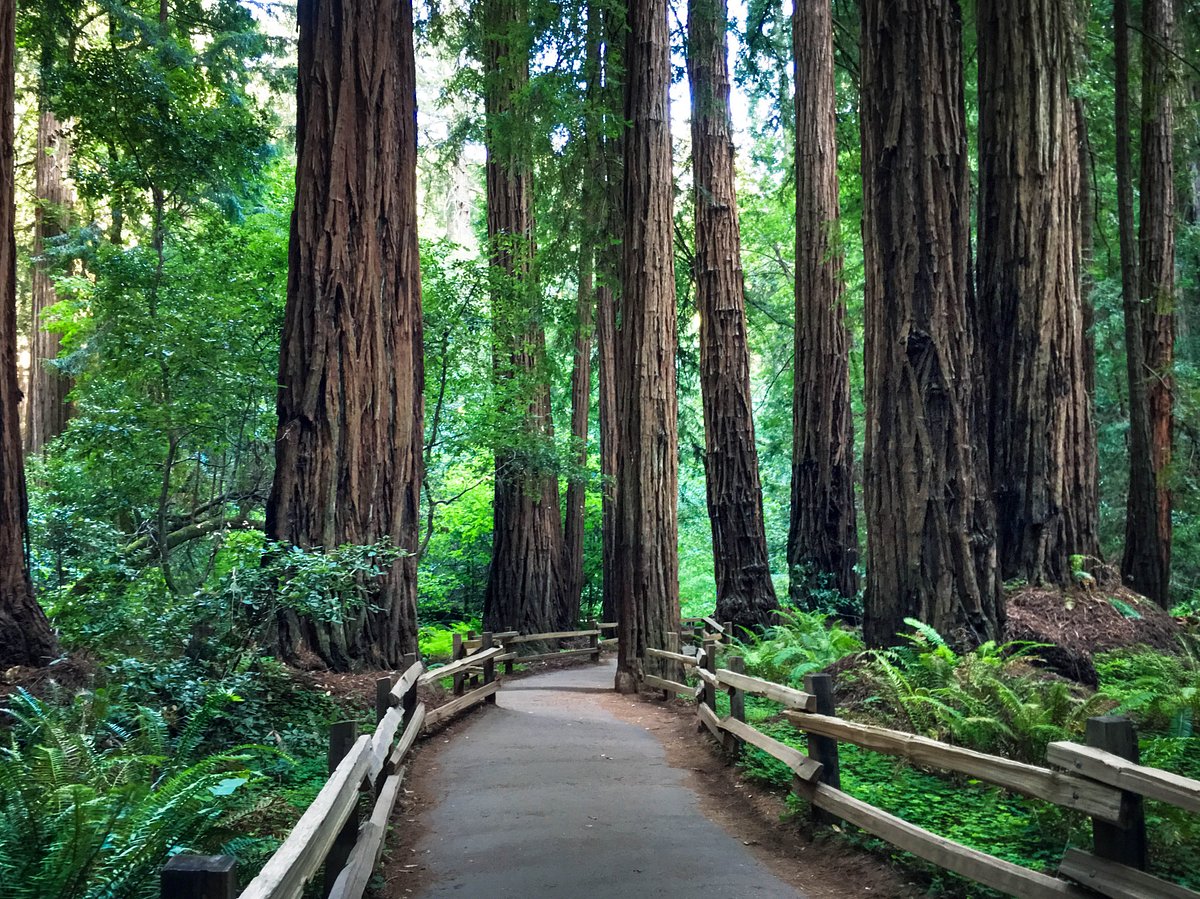 The Muir Woods National Monument is the first place you need to visit with your kids. San Francisco is just a forty-five-minute drive away from the woods. Although, you have to get reservations in advance, or you won't even be able to park the car.
The national monument has six hiking trails, and you should be able to cover these with your kids. Still, if you're nervous, you should choose the Muir Woods Fern Creek Loop, Muir Woods Main Trail, or Fern Creek and Hillside Loop. All of these are stroller friendly.
Always visit the Visitor Center before entering the woods. That way, you can get the offline map (no mobile signals) and see if there's anything you should avoid. While you're there, you can take the Junior Ranger activity book. If you can complete it with your kid, they'll get their Junior Ranger badge.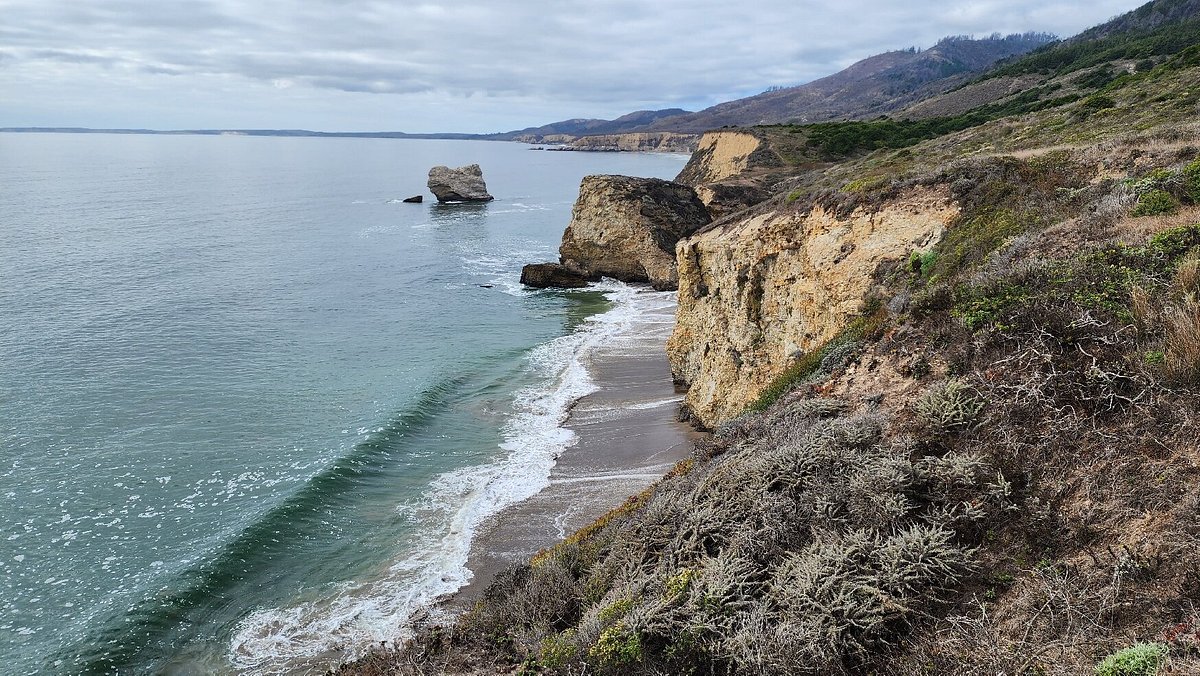 Just an hour away from San Francisco lies the Point Reyes National Seashore. The place is spread out over seventy thousand acres and has three visitor centers. Bear Valley Visitor Center is the most popular of the lot and has all the information you'll need to navigate the place.
You can visit the Morgan House Ranch to see the horses being trained for Park Service. Alternatively, you can go see elephant seals at Chimney Rock or gray whales at the Lighthouse. You'll also find hiking trails and a beach.
If you drive for two hours to the south of San Francisco, you might end up in Carmel-by-the-Sea. The city is "by the sea," so there's a beach, but there's more to this place than that. The city has a long history of attracting creative artists. In a way, it's contributed a lot to the literary world.
While you're there, you can tour Tor House and Carmel Mission. If you're in the mood for live theatre, visit Sunset Center or Pacific Repertory Theatre. Popular beaches include Carmel River State Beach and Chine Cove. Long story short, the city has enough places to keep you busy.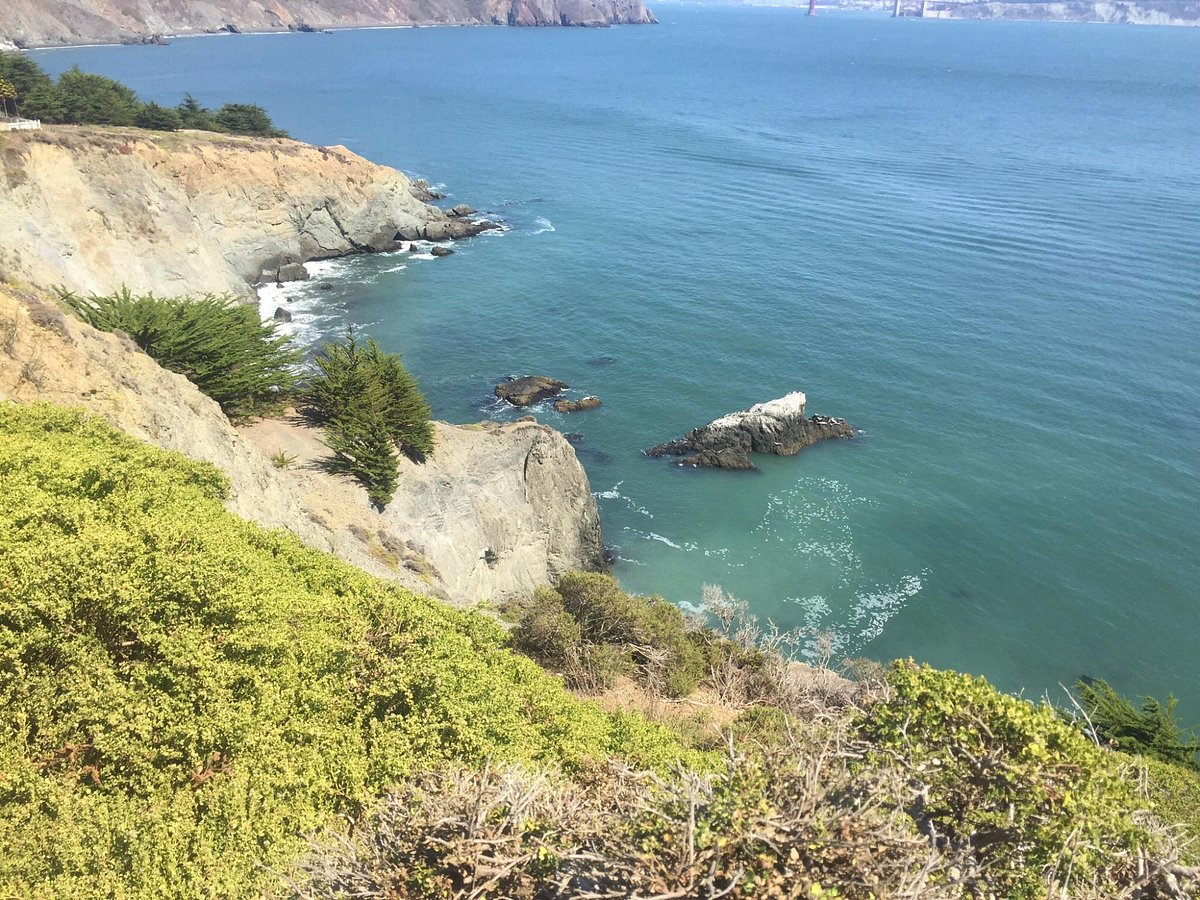 What's at the other end of the Golden Gate Bridge? The answer is Marin Headlands. It takes just thirty minutes to get here, and there's plenty to explore. You can start by appreciating the full view of the bridge with San Francisco in the background from Hawk Hill or Black Sands Beach.
If you're on Hawk Hill during Fall, you'll even see raptors migrating during the season. Afterward, you can explore the Point Bonita Lighthouse, Marine Mammal Center, Rodeo Beach, or the Nike Missile Site. No, the shoe company isn't making missiles. The site is a nuclear missile launch site created for defense during the Cold War.
Santa Cruz is just an hour and a half away from San Francisco. You can hit one of the beaches or explore the city. Family-friendly beaches include Natural Bridges State Beach, Pleasure Point Beach, and Seabright State Beach.
If you want to go to an amusement park, just head to the Santa Cruz Beach Boardwalk. Later, you can visit the Seymour Marine Discovery Center or the State parks. Of course, no Santa Cruz visit is complete unless you've been to the Mystery Spot.
How to Get Around San Francisco During Your Vacation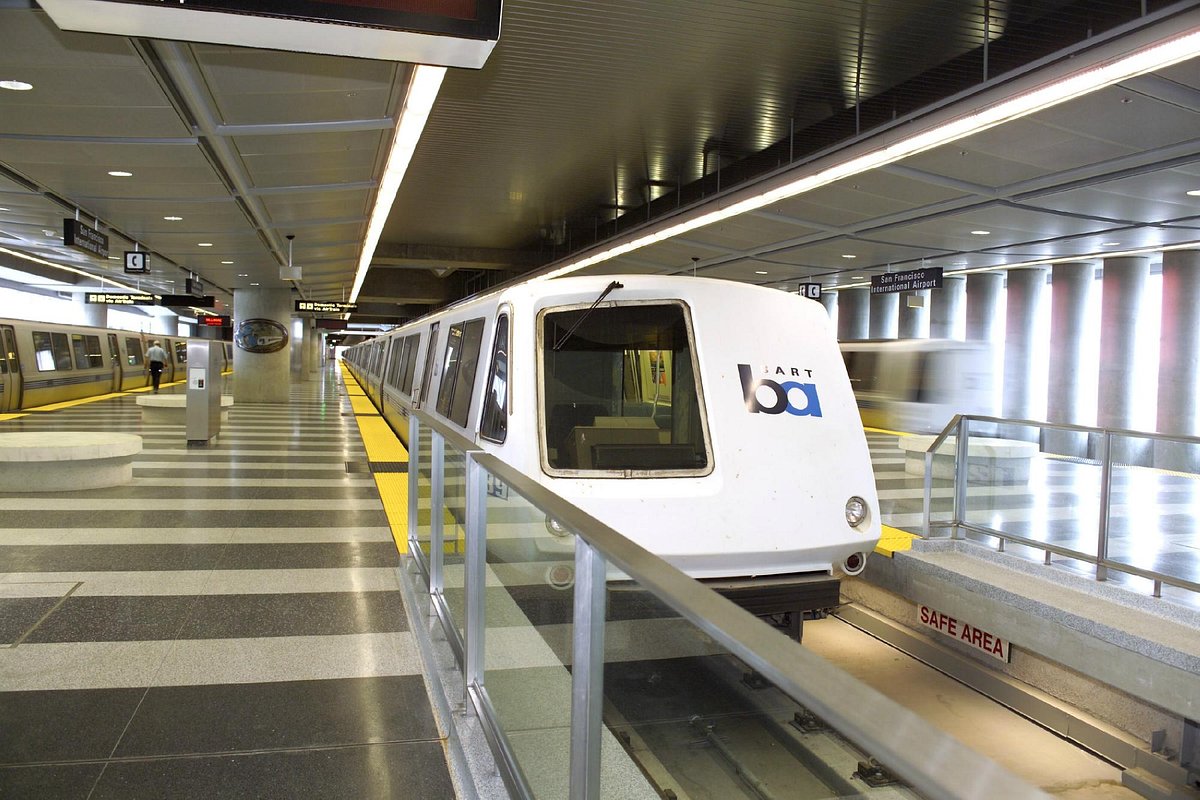 Usually, I'd tell you to bring your car, but San Francisco has a pretty decent public transport system. Plus, the parking is very expensive. You can start by taking the BART train from the airport to your hotel.
Once you're ready to explore, you can Uber or use the public transport system. I've already talked about cable cars but those are limited. The Muni system would be a better option here. It's a network of streetcars and buses running all over the city. You can find the routes online. You can also ride a ferry to get around.
The Best Ways to Get to San Francisco for Your Vacation
You'll decide on that depending on your proximity to the city. You could always drive, but that's not always possible. One, you could be too far and two, the parking and traffic aren't worth it.
You can get there by train (Caltrain) if the train runs from your area. You can find the operation zones here. The second option is Amtrak. Technically, San Francisco doesn't have an Amtrak train station, but there's a bus service once you reach the Oakland, Emeryville, or Hayward stations.
The other option is to fly into the city. There are three airports where you could land. But, the San Francisco International Airport (SFO) is the best option. Others include Oakland International Airport (OAK) and San Jose Airport (SJC).
9 Top Tips for Staying Safe in San Francisco When Visiting with Kids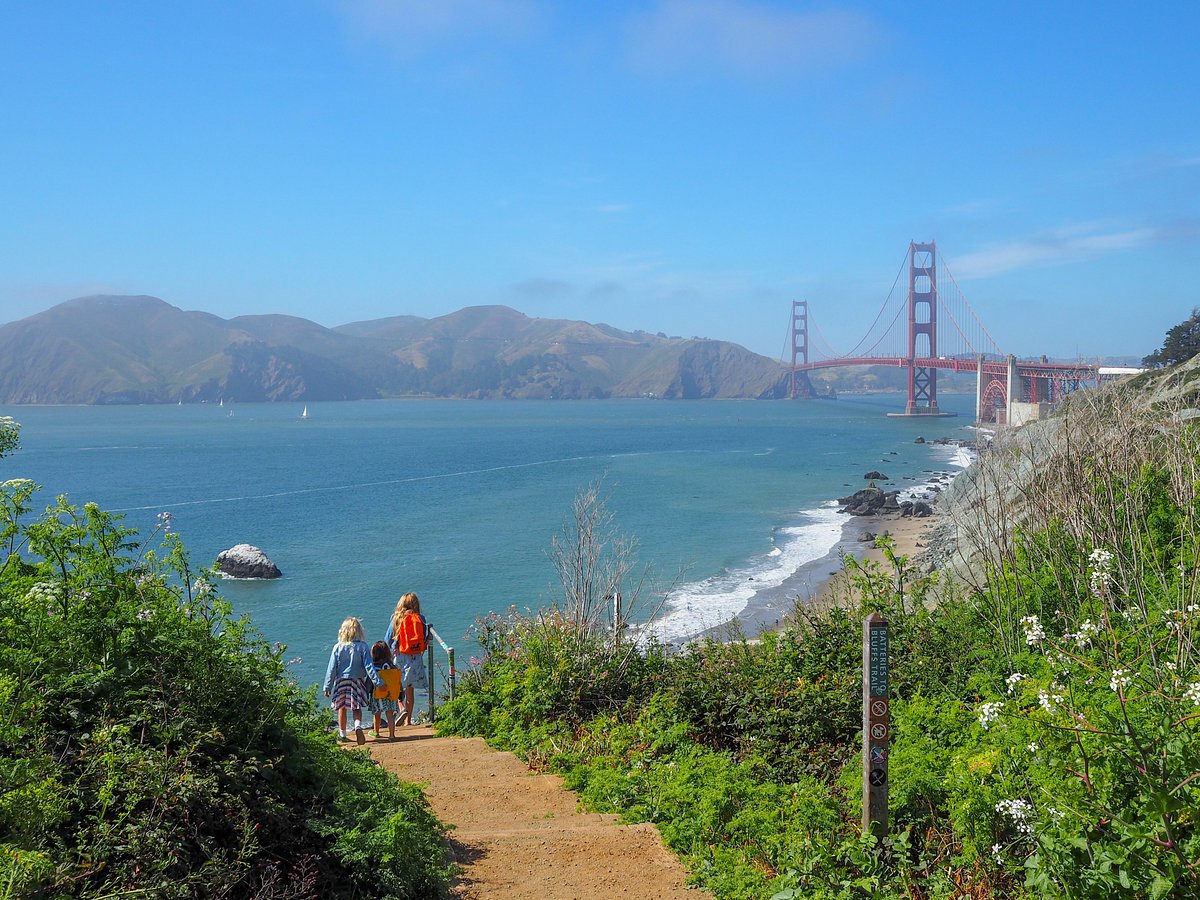 San Francisco is generally considered a safe city. However, you still need to be careful. The city has a homelessness problem, so things can take an unfortunate turn. Before you go exploring attractions like Children's Creativity Museum and Fisherman's Wharf, here are some tips to keep you and your kids safe there:
Always keep an eye on your kids. Hold hands, especially in crowded areas.
Plan to meet up even if you get separated on the subway.
Avoid shady neighborhoods like Tenderloin, which is notorious for drug dealings and other crimes.
Plan your journey ahead of time, and ask for directions to avoid getting lost.
If you see a situation escalating, remove yourself from the area.
Don't carry your valuables with you. Leave them in your hotel locker.
Keep your IDs and money in your front pocket.
Memorize the hotel address and make sure your kids know not to interact with strangers.
Stay away from dark alleys to minimize the chances of being mugged.
Conclusion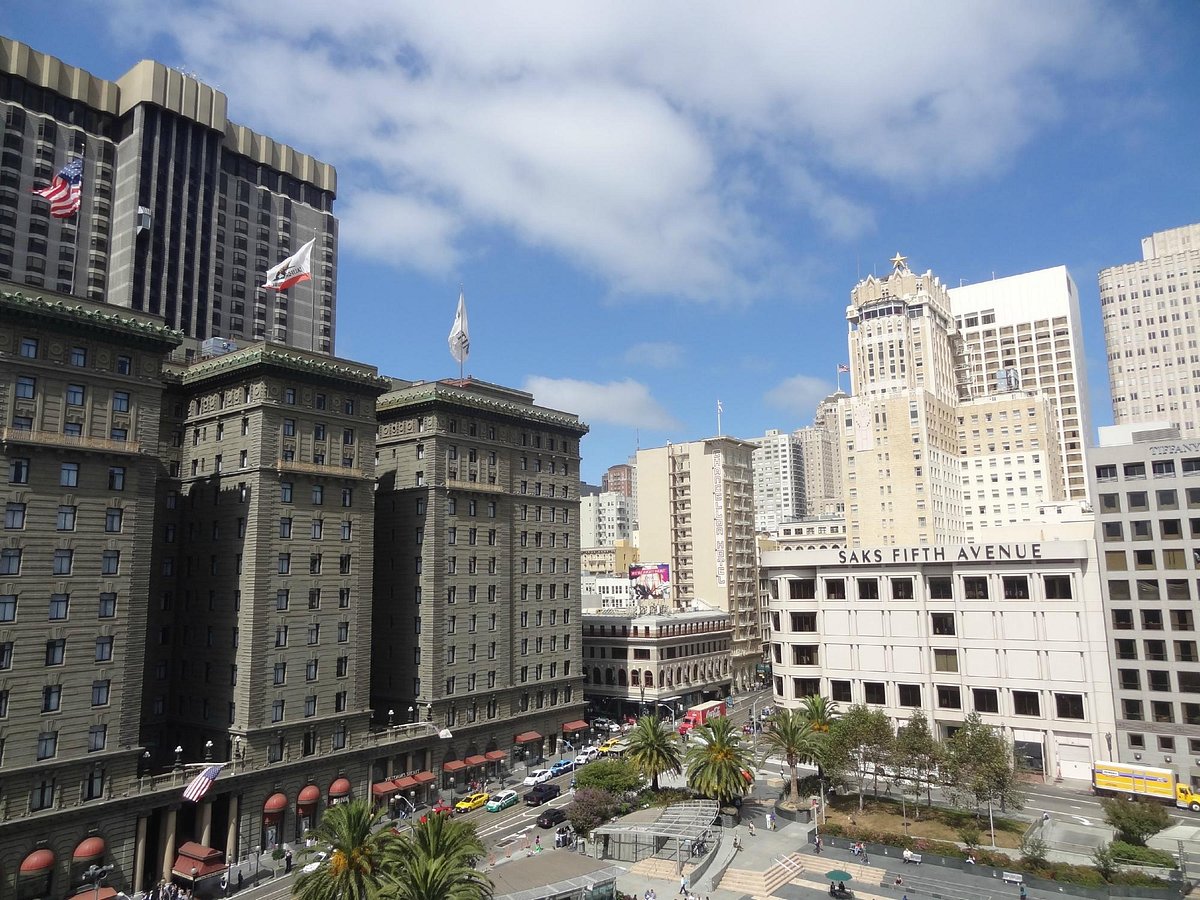 San Francisco is a popular tourist spot. You should have a blast there. Just look at the weather forecast before you go anywhere and dress in layers because it can get cold quickly. Plus, keep your snacks with you if you don't want to stop every few minutes to get something to eat. That's about it. Good luck with your family vacation!
More about our TFVG Author