The name Malibu brings to memory epic movies like Iron Man 1 and 2, the Face-Off series, Knight and Day, to mention a few. Celebrities like Paris Hilton, Jennifer Aniston, and Ellen DeGeneres also live here, snagging up the most lavish properties in the city for a good reason.
First, Malibu boasts the most scenic beaches in California, and it has warm weather year-round. Moreover, there's a wide range of outdoor activities to keep you busy when vacationing in L.A. Given the vast beach selection, choosing a specific beach for your loved ones to relax can be overwhelming. However, don't fret. We've prepared this guide to help you choose the best location among the best beaches in Malibu.
Zuma Beach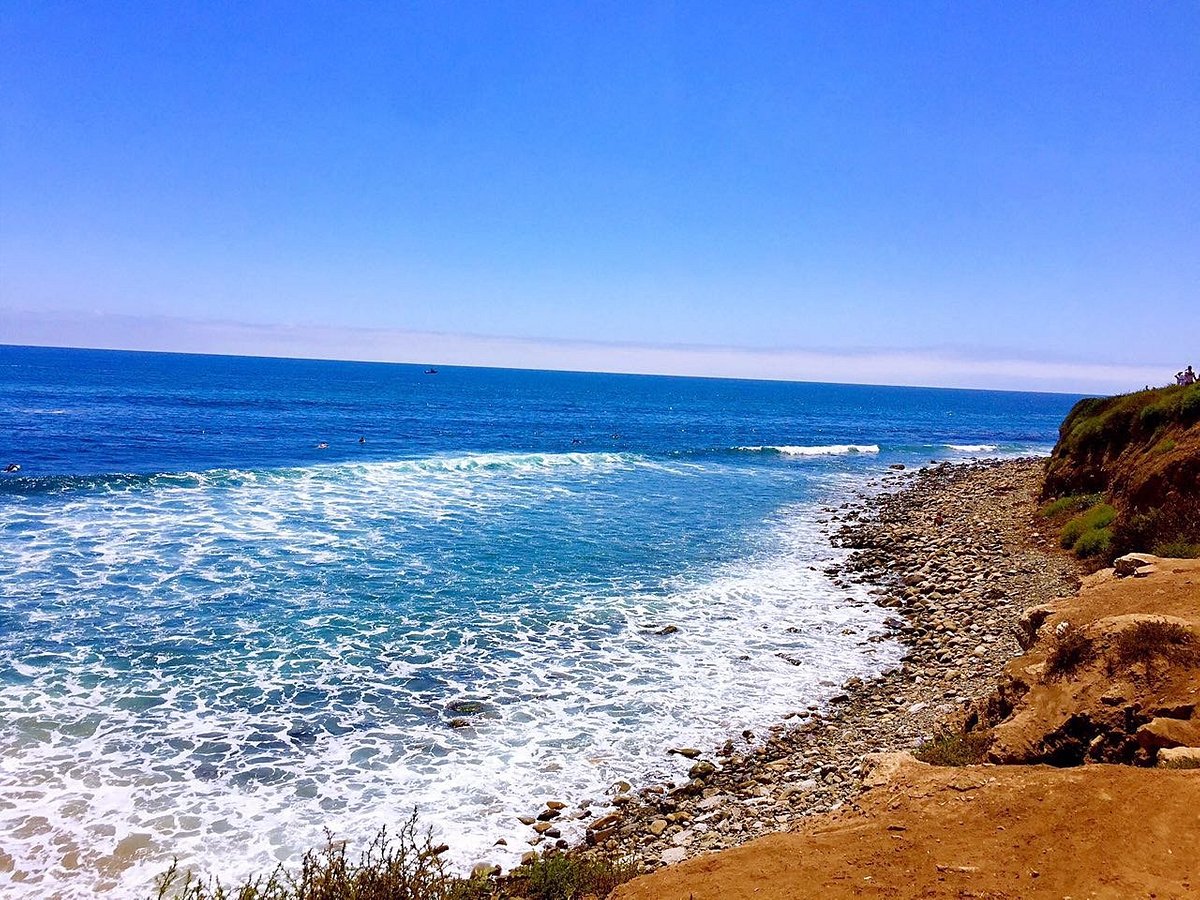 Remember the 1990s drama series called Baywatch? Many of its scenes were shot on Zuma Beach. Located west of Point Dume, two miles off the Pacific Coast Highway, Zuma Beach is the largest in Malibu. The expansive beach doesn't have beachfront properties like most Malibu beaches, offering many shorelines to explore. It explains the thousands of parking spots here and the vast range of ocean activity.
You can carry a towel and lounge on the sand, go swimming, bodyboarding, or wading on its gently sloping shore and shallow waters. The beach is open from 6.00 a.m. – 10.00 p.m., and you'll find free parking space on Pacific Coast Highway if you travel early. Be sure to watch out for the strong riptides when swimming and alert the lifeguards if you're concerned.
Leo Carrillo
The beach is another favorite spot for tourists due to the numerous outdoor activities and vast shorelines waiting to be explored. You can go hiking on the canyon trails, camping, surfing, or sunbathing. Leo Carrillo has two beaches—the North and South Beach—separated by a rocky formation called the Sequit Point. The North Beach is accessible through a short drive from the park's entrance and is one of the dog-friendly beaches in Malibu as long as they stay on a leash.
A walk downwards leads you to a tunnel connecting South Beach to the state park. It boasts a vast parking area and rugged features like sea stacks best explored on a low tide. A day's trip might not be enough to explore both beaches, but with the affordable accommodation at Leo Carrillo State Park, you can rest and carry on the next day.
The park has camping grounds where you can pitch a tent or park an RV. Since the camping sites fill up fast, making a reservation early is essential.
Malibu Lagoon State Beach
This isn't your average Malibu beach. Unlike other beaches with vast expanses of sand, Malibu Lagoon State Beach hosts the most iconic landscapes in Malibu. The first one is the dynamic wetland alongside Malibu Creek and the ocean, home to more than 200 migrating birds. Then, there's the historic Adamson House, home to many intriguing architectural artifacts, rare photographs, unusual books, and reproductions of Malibu Potteries' tiles.
The house was constructed in 1929 for Rhoda Adamson, the co-founder of one of California's largest dairies. The Mediterranean Revival design used in its construction is a significant draw. Drive east of Malibu Lagoon State Beach is Surfrider Beach, known for introducing surfing to Southern California. The beach runs down to Malibu Pier, a perfect spot for evening walks.
Malibu Pier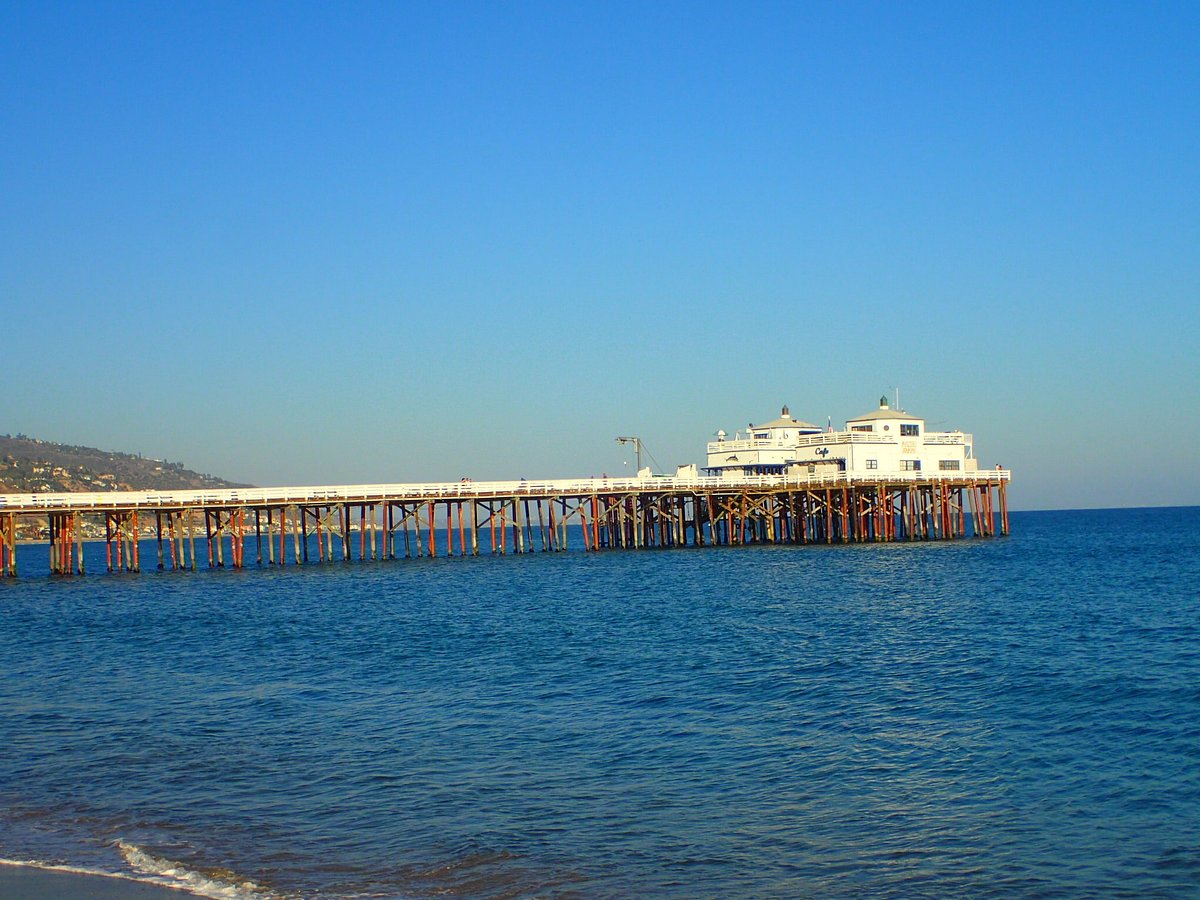 The beach here isn't as wide as other Malibu beaches, but it offers a unique vintage feel you won't experience on any other beach. Malibu Pier was built in 1905 for commercial purposes as Fredrick Hastings, one of the founders, used it to ship building materials and agricultural products from his 13,000-acre farm.
The pier has since been converted into a tourist attraction offering the most breathtaking views of California's shoreline. Other beaches like Surfrider Beach also surround it to the north and Carbon Beach to the south.
Surfrider Beach
If you've watched the Blue Crush movie and loved Sanoe Lake's surfing prowess, head to Surfrider Beach to watch real surfers do their thing. Located on the east end of Malibu Lagoon State Beach, the beach boasts a highly long right-hand break, a favorite spot for surfers. Advanced surfers love surfing on the smoothest breaking waves of the pacific here, but if you're still learning to surf, it's best to go to the less-crowded spots of the beach.
Note that the water is pretty full here, so you must avoid swimming unless you're a pro. Calmer days are the best for sunbathing and exploring other parts of the beach, like the Adamson House Museum at the lagoon's edge. You can also go fishing on the northeast end of Surfrider Beach, a favorite hangout spot for anglers.
If you know how to fish, join them. Some friendly banter and the beach's lovely scenery keep the hours going. You can later enjoy your kill at Malibu Farm Café or try out the tasty cuisines reminiscent of California's roots.
Carbon Beach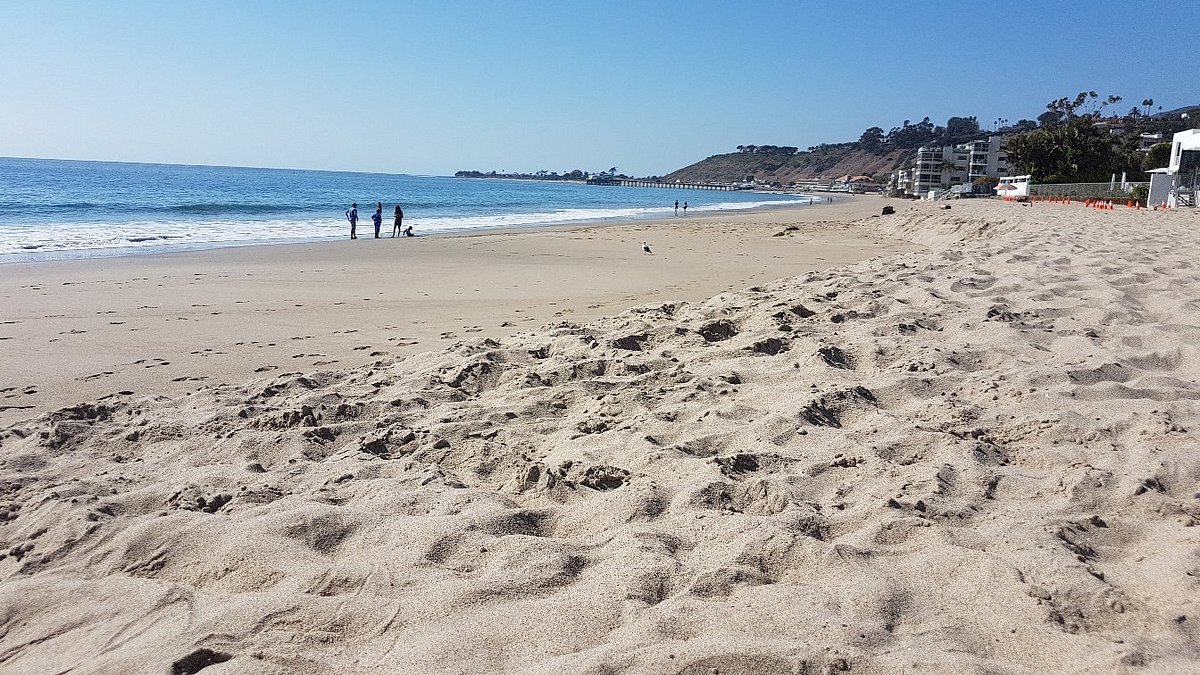 Commonly referred to as the Billionaire's Beach, Carbon Beach is dotted with enormous mansions tightly packed above the shoreline. A while ago, homeowners fought hard to make it a private beach, but they didn't get their way as Carbon is still accessible to the public. There are three entryways—the East Access, the West Access, and the central part of the beach leading you to the coastline.
The passageways are between the luxurious mansions, and the best way to access them is by parking on the Pacific Highway, where parking is free. There isn't much to explore as the coastline is thin, stretching for one mile only, and oceanfront homes block most of the shore.
However, a walk to the beach's farthest access point—the Carbon-La Costa Beach Access—is a great way to explore the entire coast. Be sure to check in at the Malibu Beach Inn to enjoy high-end cuisines.
Pro Tip: Visit Carbon Beach at low tide because the shoreline is primarily underwater during high tide.
El Matador Beach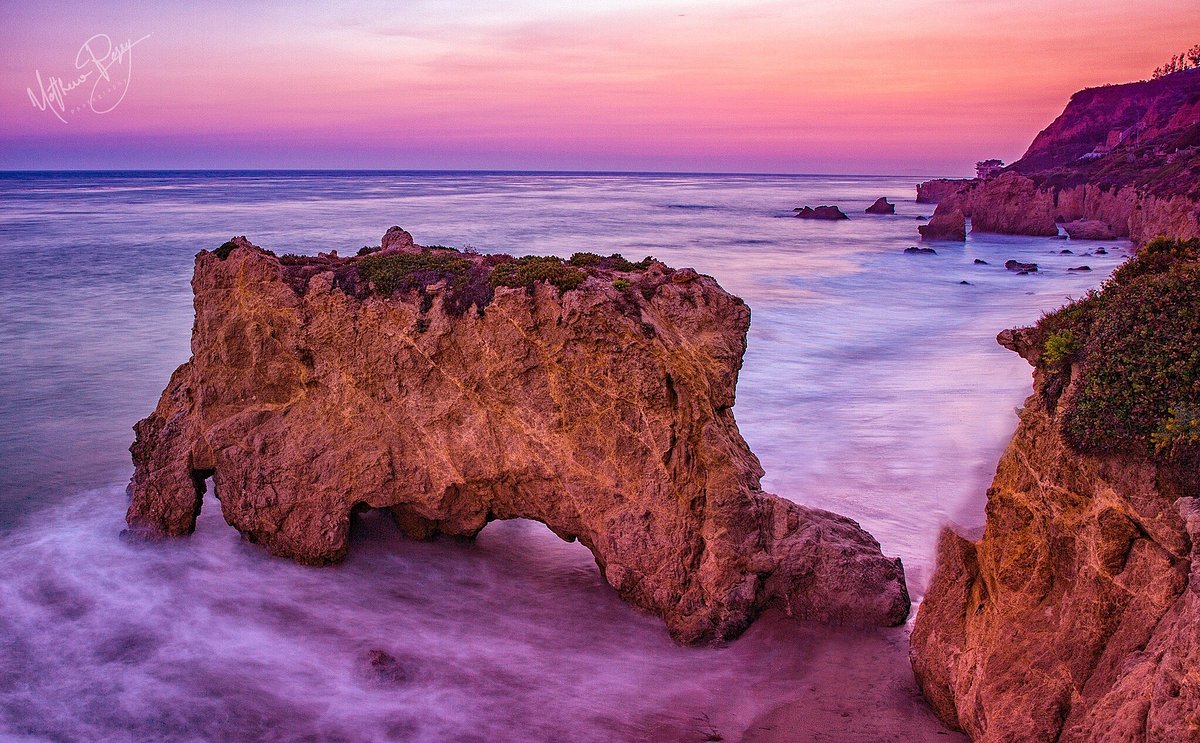 Nestled between Leo Carrillo and Point Dume State Beaches, El Matador is one of the most stunning beaches of Robert H. Meyer Memorial State Beach. It joins La Piedra and El Pescador Beaches, the most photogenic beaches in Malibu. El Matador is particularly known for its scenic rock formations, arches, caves, and other hidden places.
The staircase descending the trail is another scenic area on the beach that provides a stunning backdrop for taking graduation shots, wedding pictures, and family portraits. Besides taking photos on picture-perfect backgrounds, take a stroll north or south to explore more on El Matador's shoreline. Remember to check the tide chart if visiting the caves because the formations may be underwater during high tides.
Pro tip: The best way to secure a good parking spot is to arrive early, especially if you're visiting during the summer holiday or the weekend. The beach is pretty small and so is the available parking space.
Paradise Cove Beach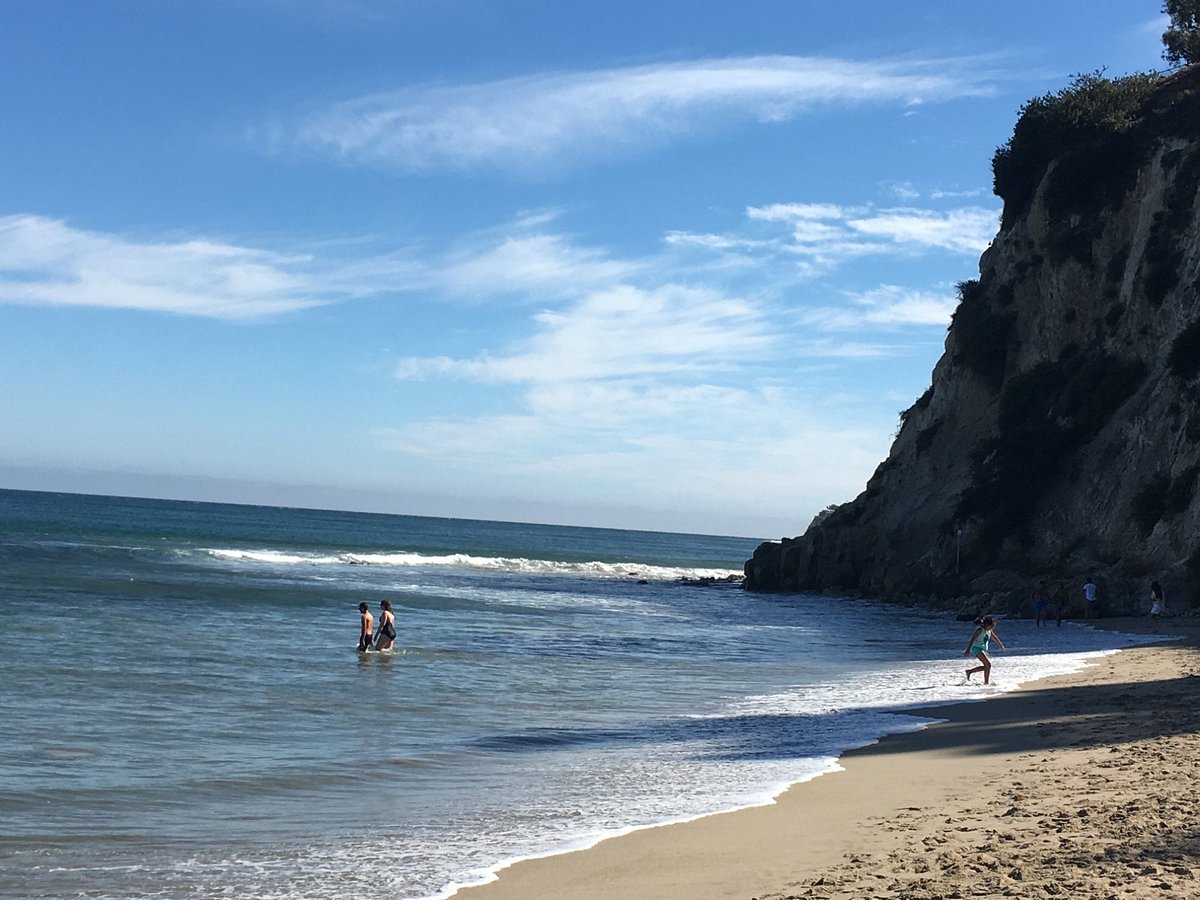 If you want to experience club vibes while visiting Malibu, head to Paradise Cove Beach. It's one of the few beaches where visitors can bring alcohol on the sand. The beach is on a rocky promontory suitable for fishing, swimming, and surfing, but if you want to relax, you can lounge at Paradise Cove Beach Café.
The beach has a bar, and you can book umbrellas and chaise lounges, which come complete with towels. The beach gets a little crowded during the summer holidays, so it's best to make a reservation beforehand if planning to dine at the restaurant.
Parking can be a problem, too, but the restaurant has a parking lot and allows visitors to park for four hours at a discounted rate if dining at the Café. You can also enjoy free parking further up the road near the Pacific Coast Highway.
Point Dume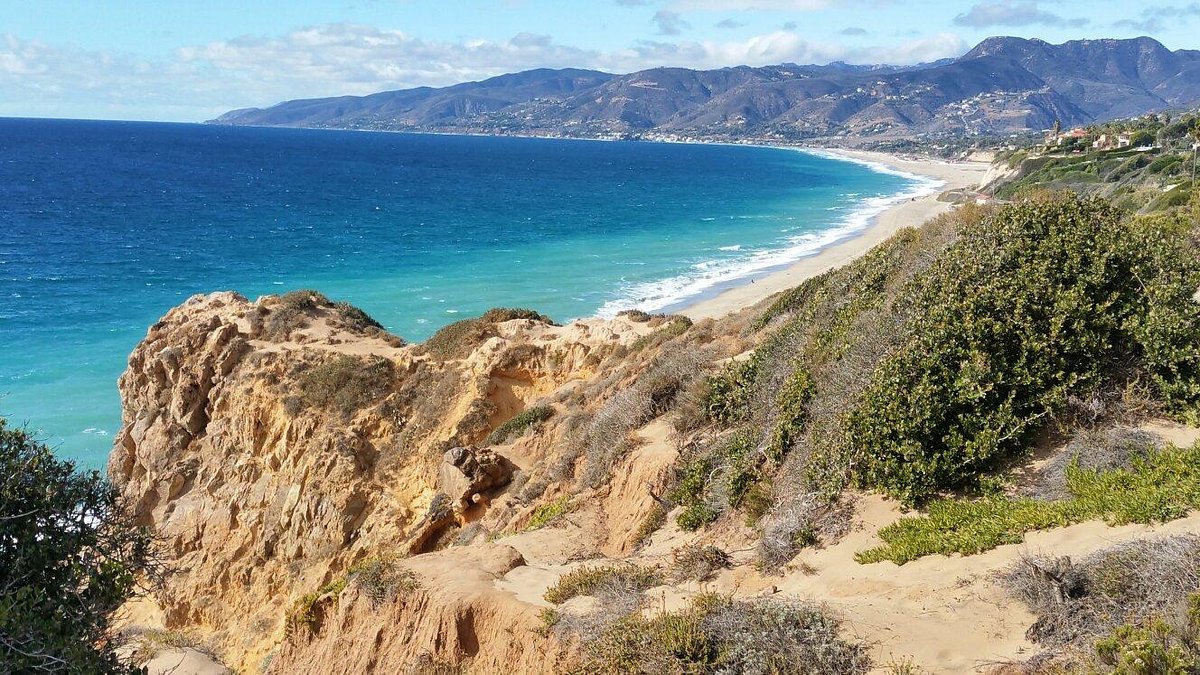 Point Dume Beach has the most scenic view of the city's coastline in the western part of Malibu. The beach is pretty visible from the Pacific Coast Highway as it juts out from the coast and consists of a long bluff. The views atop the cliff are breathtaking, especially for whale-watching (during the winter months).
The beach is vast and splits into two—the Little Dume Beach and the Big Dume Beach—so you're sure to find a spot even during crowded summer holidays and weekends.
Big Dume Beach is accessible by hiking across the cliff and down a staircase that leads to a wide crescent beach. A walk east of Point Dume leads you to Little Dume Beach, and if you head northwards, you'll find Westward Beach.
Accessing Point Dume Beach is easy, but parking can be tricky because it has ten parking spots only. You may proceed to Westward Beach as there's more parking space and take a five-minute hike to return to Big Dume Beach.
Westward Beach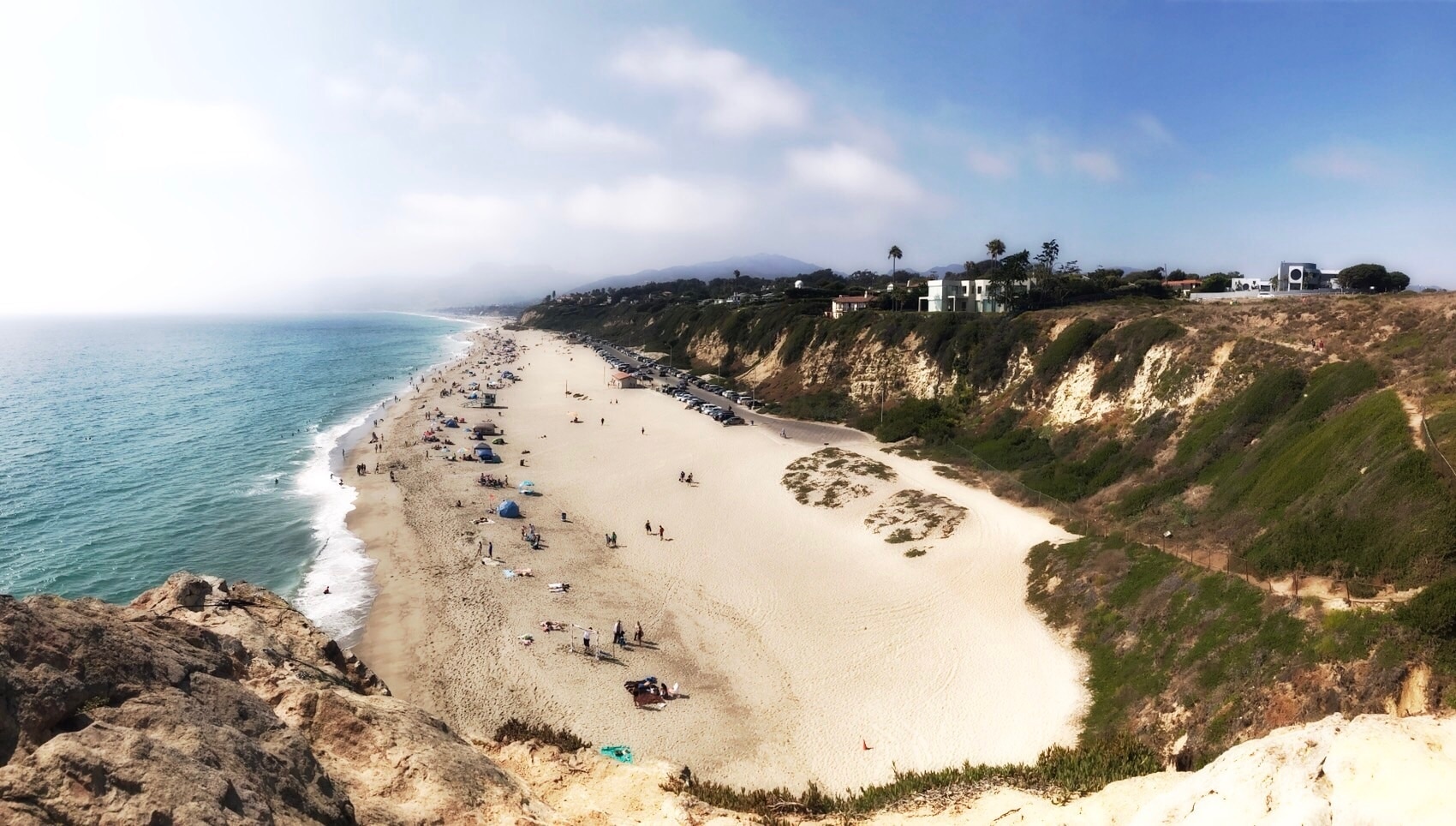 Although Point Dume has the most scenic views, its rugged form doesn't offer much relaxation space. If you're looking for a more family-friendly beach, head to Westward Beach. It's three miles long with lots of sand to lounge, sunbathe, and relax.
The beach is also one of the best surfing areas in Los Angeles, and its pristine condition attracts many tourists. It has a range of water activities, including snorkeling, bodyboarding, kiteboarding, and paddle boarding, to keep you busy.
Still, if you don't love water sports, you can play beach volleyball, go shopping, or dine at The Sunset Restaurant. It has a menu of fresh meals, and the patio area overlooks the ocean providing the most breathtaking views.
Dolphins also appear occasionally, and they come so close you might feel their bodies when swimming. The only bummer is that parking spaces are a little far away from the beach, with the closest one located at Westward Beach Road.
Topanga Beach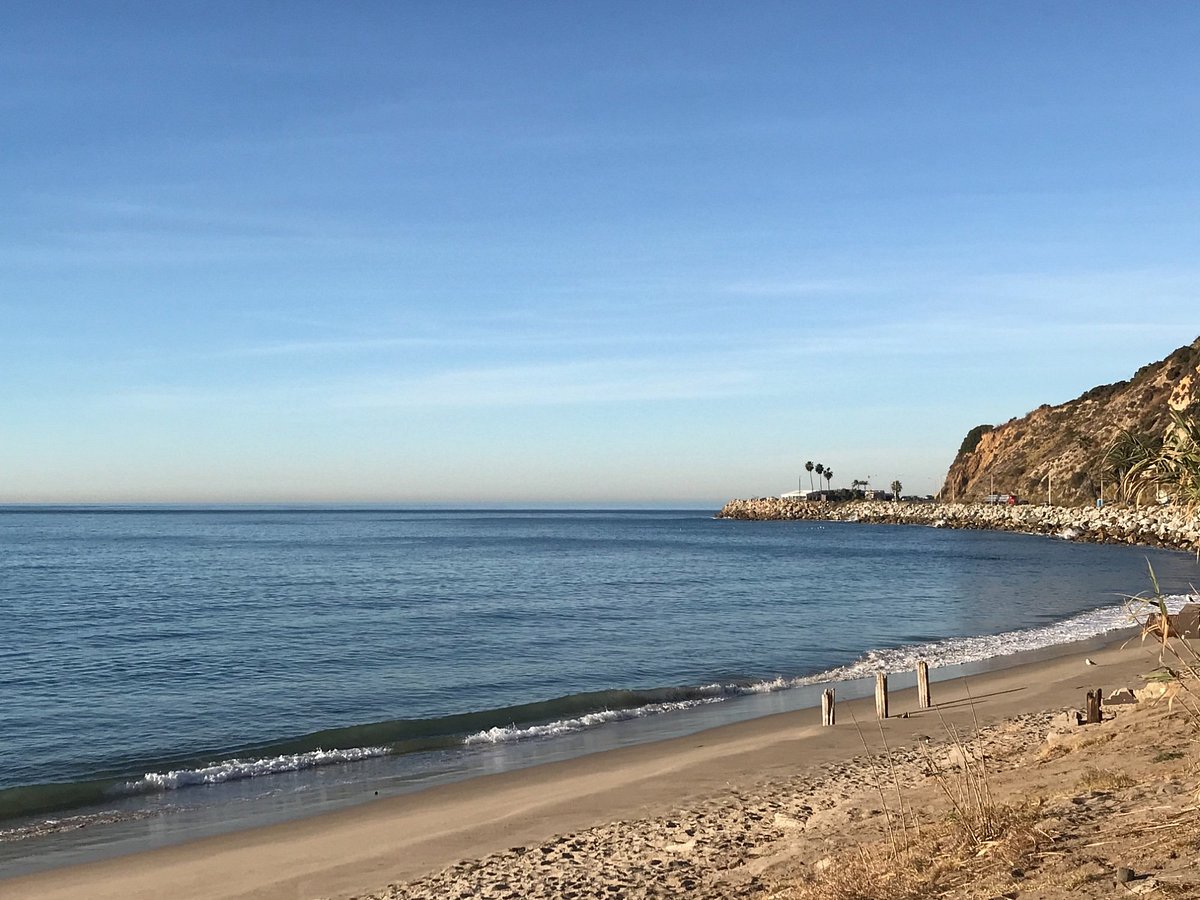 Topanga Beach is located on the farthest eastern point of Malibu and is the nearest beach to Los Angeles. Spreading across 21.5 acres of property, the beach is a favorite spot for surfers owing to its southern orientation and shape. Scuba divers and snorkelers also love this beach, but if you don't love water activities, you can watch wildlife at Topanga Lagoon.
Beach chairs, restrooms, showers, and picnic areas are also available for those who want to relax or sunbathe on the beach. However, it would help if you avoided swimming because the waves break over cobblestones and reefs. If hoping to clinch one of the 100 parking spots, drive early—the beach gets pretty crowded on weekends.
Nicholas Canyon Beach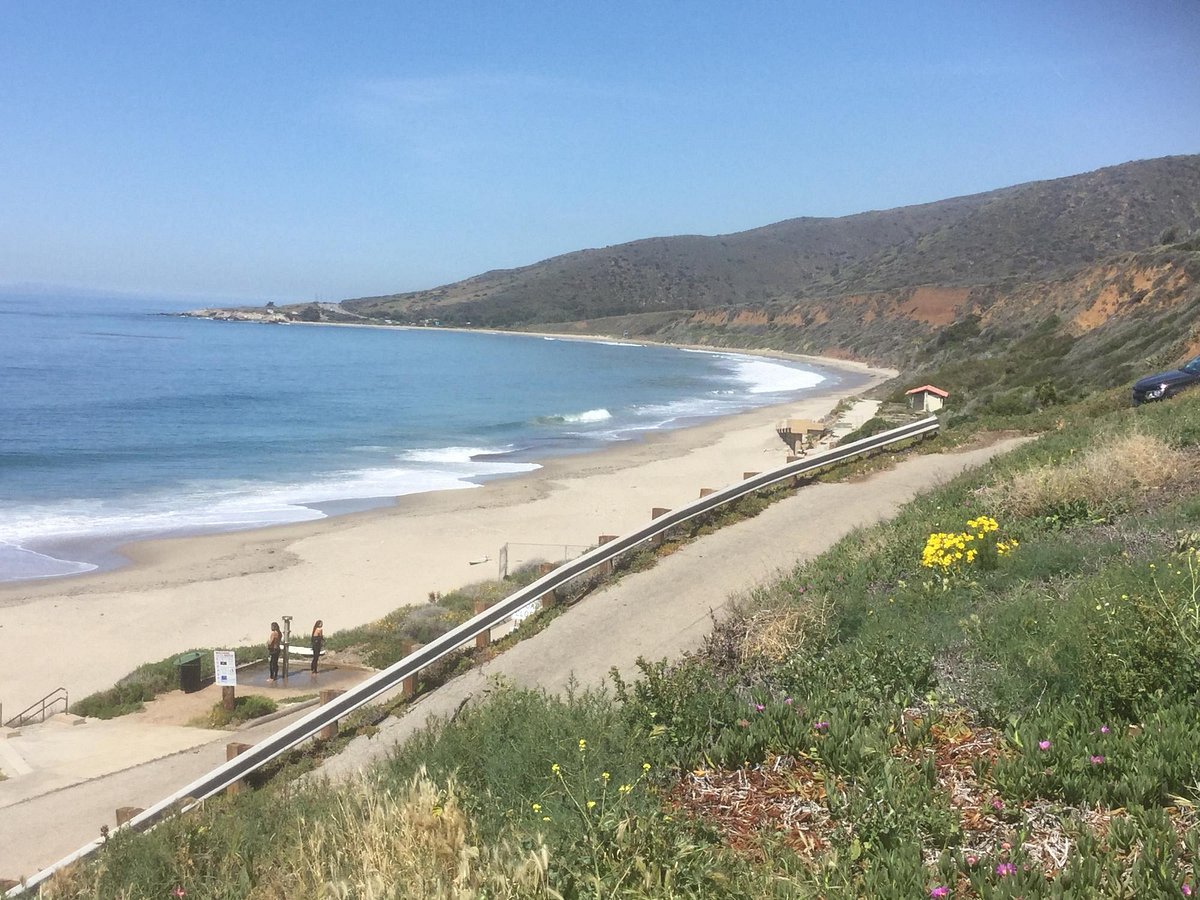 If you're looking for a quiet and less crowded beach in Malibu, visit Nicholas Canyon Beach. It's also referred to as Point Zero due to the perfect point breaks, one of the few left in Los Angeles. The beach has 23 acres of land, providing much space for picnicking, sunbathing, walks, and other beach activities. It's also excellent for water sports activities like swimming, surfing, wind sailing, and scuba diving.
For history buffs, Wishtoyo's Chumash Village is a great place to visit. Chumash Village is a Native American Village that uses replicas of homes, handicrafts, canoes, celebrations, and ceremonies to recreate the typical life of its people. Guided tours and appointments are available.
Broad Beach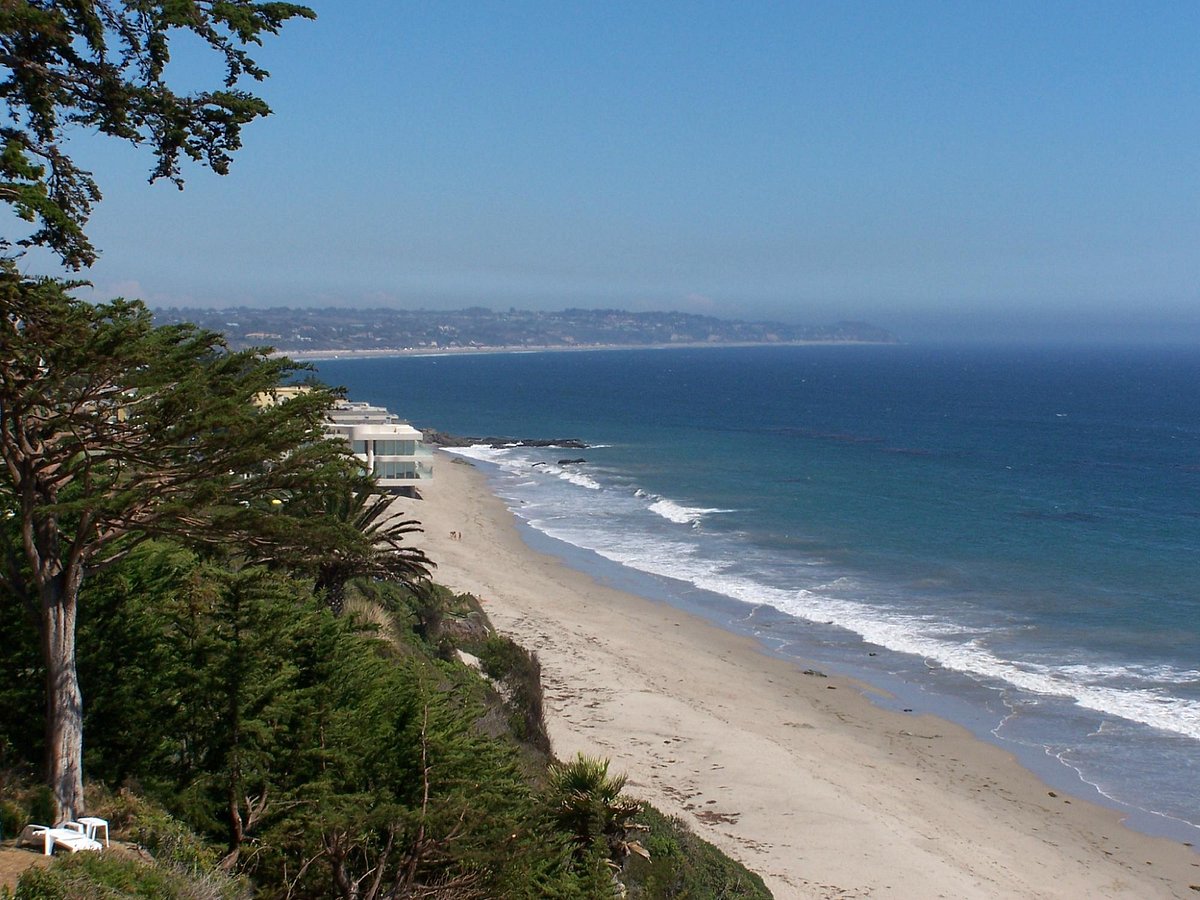 A visit here isn't just about surfing, sunbathing, or beach walking—you get to enjoy the backside views of multi-million dollar homes. If you're a fan of Selling Sunset and Million Dollar Listing, you might identify one of them. The summer season is the best time to visit Broad Beach because the winter months are characterized by high tides with little to no sand in sight.
Although Broad Beach is a public beach, only homeowners can access the sand directly. The public can access it by walking along the shore from other areas like Zuma beach or using designated entryways.
Parking space is also limited, sometimes compelling visitors to proceed to the northern region of Zuma to park their car and then walk back to the beach.
Dan Blocker State Beach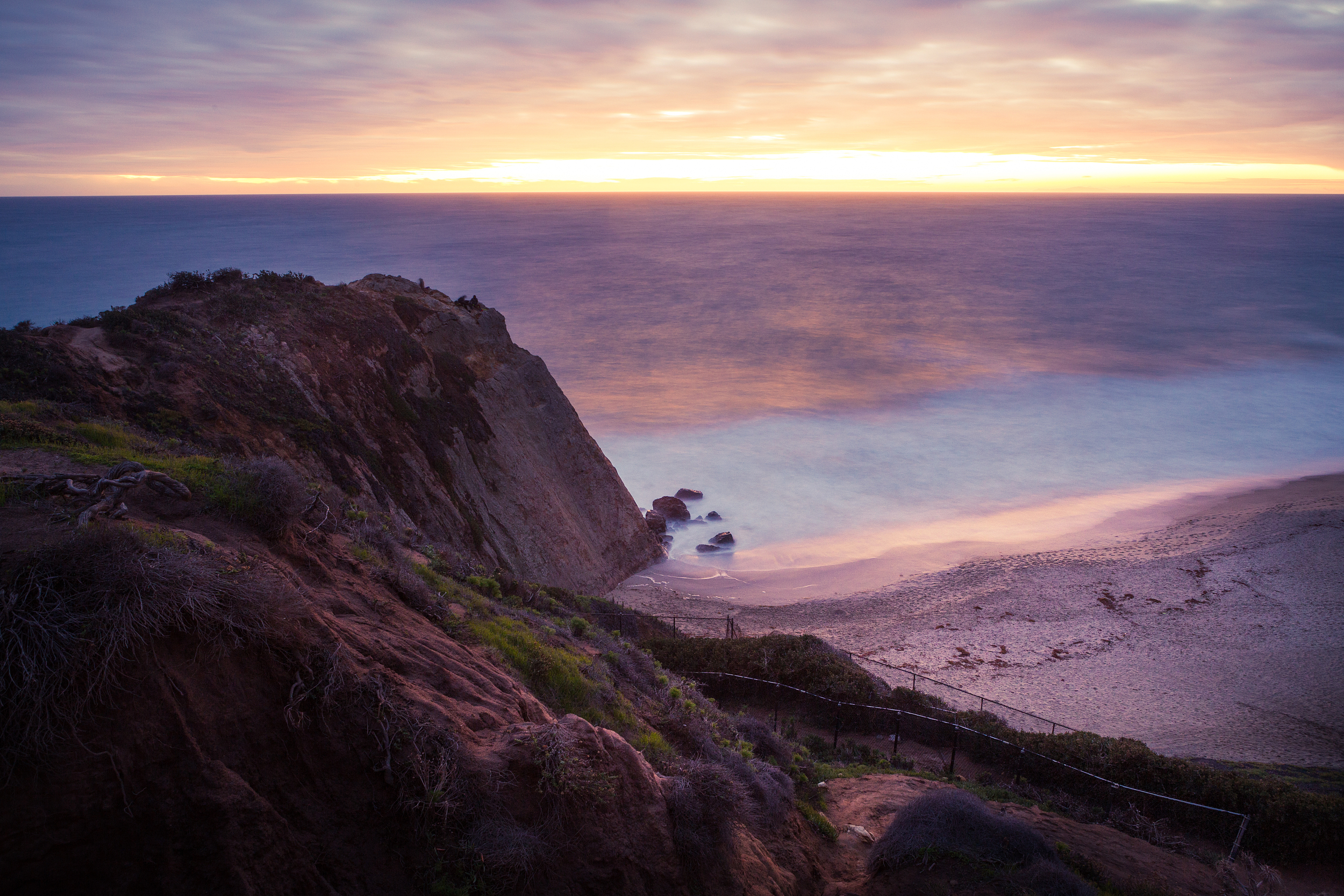 Named after an actor called Dan Blocker, the beach is an excellent place for those looking for solitude. Previously, Dan Blocker State Beach was privately-owned until the buyers (Lorne Greene and Michael London, the Bonanza show actors) decided to donate it to the State of California in 1979.
It remained untouched for years until the state handed it over to Los Angeles County, which decided to renovate it.
Water sports are the main activities as visitors come here to swim, dive, kayak, fish, and surf. There are picnic tables, too, for those looking for a more laid-back adventure, and if you forget to pack lunch, pop in at Patio Café or Malibu Seafood café for a snack or seafood delicacies.
There are plenty of accommodation options, as well, for those planning to stay overnight. You can pitch a tent at one of the campsites, rent a cottage, or park an RV at Malibu Beach RV Park.
Thornhill Broome Beach
Recently referred to as Malibu's best-kept secret, Thornhill Broome Beach is quite the sight. It boasts scenic views as Santa Monica Mountains are in the background and is one of the longest beaches in Point Mugu State Park. Across is a massive sand dune worth exploring, but if you prefer a more relaxed activity, join locals in the recently discovered activity-stone stacking.
The coastline is lined with small and large rocks you can stack to create different shapes. Outdoor enthusiasts may head south of the beach to set camp at the popular Sycamore Canyon Campground. It has more than 40 campsites for parking RVs and pitching tents, and it's close enough to many hiking trails.
Lechuza Beach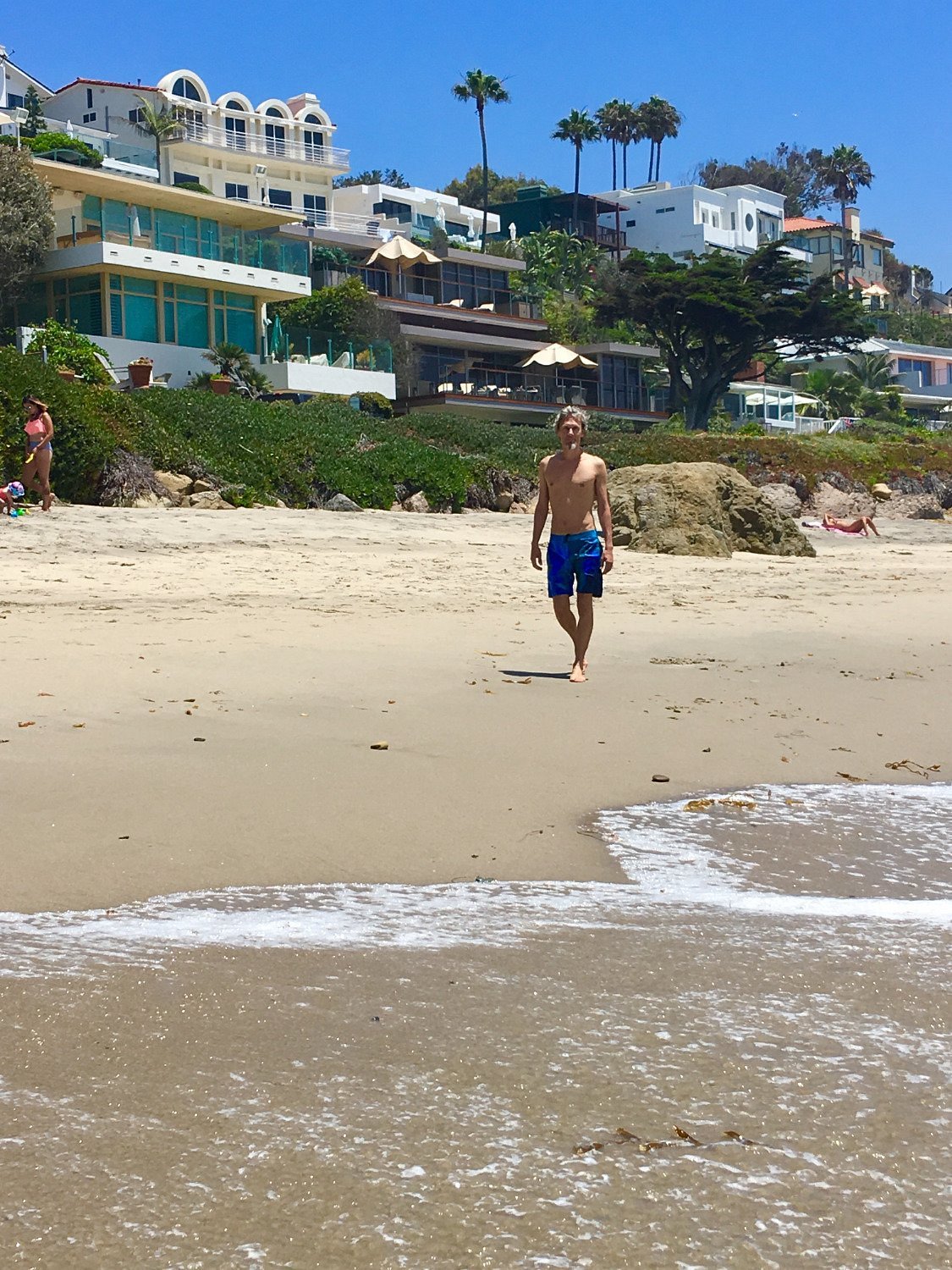 Located on the north end of Broad Beach Road, Lechuza Beach is a favorite spot for photographers looking for stunning backdrops for their pictures. The contrasts between the white sands and the crashing waves create gorgeous formations, which are picture-perfect for any savvy photographer.
The beach features a vast 2,700-foot section open for the public to explore as there are no private homes. The beach has three entryways—East Sea Level Drive off Broad Beach Road, West Sea Level Drive, and Bunnie Lane. Although parking is free, there aren't many facilities here. You'd have to pack lunch and carry a cooler full of drinks, a makeshift picnic table, beach chairs, and other beach accessories.
Which Are the Best Beaches in Malibu?
Finding the best beach in Malibu shouldn't be an uphill task. With these options, you can choose the best space for you and your family, partner, and friends to visit and explore. Zuma Beach is a great pick because it provides an all-inclusive space, but if you want a more photogenic environment, Lechuza Beach and El Matador Beach are the best places to go.
Adventure buffs might prefer Thornhill Broome and Leo Carrillo beaches as they offer more than water activities. There are hiking trails for you to discover during the day and camping sites to pitch tents at the end of the day.
More about our TFVG Author