The rich culture, flourishing arts, festivals, great food, beautiful architecture, and vast green life are just some reasons Montreal receives millions of visitors yearly.
However, the biggest dilemma for most travelers, especially families with kids, is deciding where to stay in this marvelous city. To simplify this, we've rounded up the best places to stay in Montreal, Canada, with amenities, attractions, and other exciting activities for everyone in the family. Keep scrolling to find out.
1. Old Montreal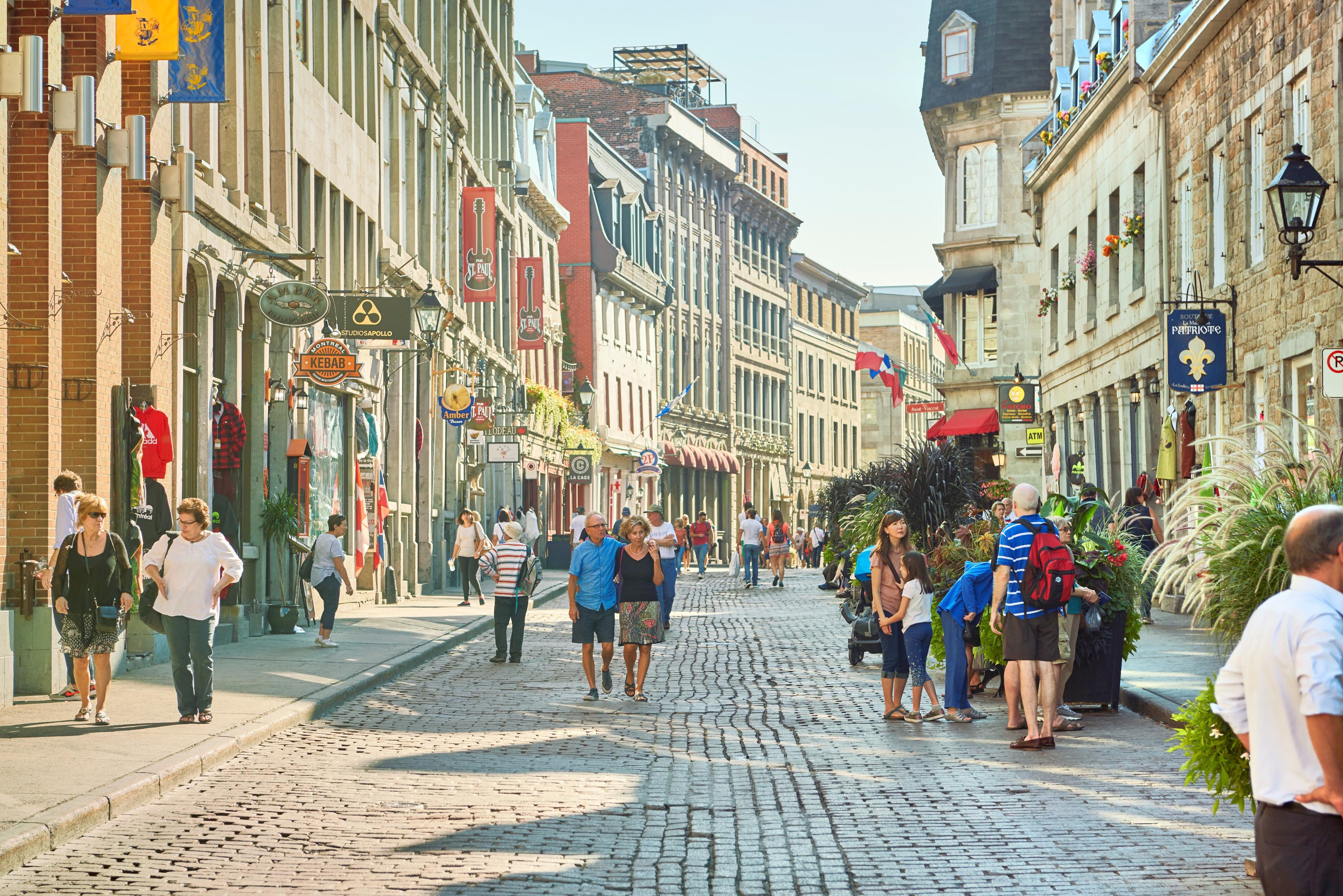 Old Montreal, locally referred to as Vieux-Montréal, is one of the best destinations for families visiting this great city with kids. With almost all tourist attractions located here, you can be sure to give your kids the best experience of a Montreal vacation.
Whether you have always wanted to visit the Montreal Science Center, admire an MTL Zipline tour, or see what La Grand Roue de Montreal offers, staying in this neighborhood will give you excellent access to these places.
Old Port's boardwalk and Rue de la Commune offer excellent places for those who love walking. Also, you can cycle on the scenic bike path beginning in the Old Port of Montréal—the Lachine Canal multipurpose path. You can visit the Grand Notre Dame Cathedral for an excellent tour experience or take some beautiful photos for your Instagram at the picturesque hotel William Gray rooftop.
The European-style historic buildings, with their cobblestone streets, will take you back in time and give you the nostalgia of the old, gorgeous lifestyle, with a charming combination of modern and antique designs.
And when you've finished with the day's activities, visit Saint Paul Street to experience the city's great fashion boutiques or enjoy some delicious cuisines from the neighborhood's elegant restaurants and cafes.
Best Hotels for Families With Kids in Old Montreal
After a long day in the city's excellent attraction sites and other activities, you need an elegant hotel to relax and lodge. Here are some options for you and your family.
Saint Sulpice – Saint Sulpice gives its customers an excellent dining and lodging experience. The secret dining gardens and fantastic dishes all work cohesively to provide a great experience whether you desire a romantic setting or some exclusive family getaway.
InterContinental Montreal – this hotel offers excellent services and a little more to families with children. First, you don't have to pay anything for children aged 12 and below. The hotel will even give your child a gift on arrival. And if you book the property's family suites, children 12 years and young won't need to pay for meals at the onsite Osco restaurant.
Hotel William Gray – It's a perfect family-friendly boutique hotel right at the center of Old Montreal. It's the ultimate destination for comfort and prestige. The custom art wall hangings, comfortable beds and suites, and luxe amenities like rainfall showers and Nespresso machines will make your stay at Hotel William Gray worthwhile.
Attractions Near Old Montreal
Apart from the cozy lifestyle at the nearby hotels, the attractions in the neighborhood will make your holiday worth every moment. Here are some must-see and must-visit sites in Old Montreal.
2. Downtown Montreal
Downtown Montreal is just a few miles away from Old Montreal but has its fair share of charming attractions and unique features that make it a perfect destination for families with kids. From beautiful restaurants to theaters, shopping spots, etc., there's no limit to the things you can do on this side of Montreal.
Depending on your exact location, most of the attractions in Downtown Montreal are just a short bus or Uber ride from each other. And if you love the bustling nightlife, Downtown Montreal has you covered. The place is bustling with prime bars, nightclubs, and other late-night spots to keep your getaway entertaining all through.
Downtown is a highly cosmopolitan district, with a perfect blend of classic French feel and a pinch of the urban atmosphere. Downtown Montreal, sometimes called Centre-Ville, is the city's official business district. Rue Sainte-Catherine, for instance, bustles with all big-name shops, restaurants, and more.
Also, Downtown Montreal is the place to visit and view some of the city's iconic museums, bars, cafes, theaters, universities, and parks like Mount Royal Park or Chinatown.
The Best Hotels of Stay in Downtown Montreal
Among the most significant concerns when looking for the best places to stay in Montreal is whether there are any decent hotels and restaurants in the neighborhood. Here are our top choices for Downtown Montreal.
Le Square Phillips Hotel & Suites – Book in at this mid-range downtown hotel with large modern suites that offer full-sized kitchen amenities. The hotel is only a 15-minute walk from Notre Dame Basilica, with an indoor gym, pool, and a sundeck on its roof. The one-and-a-half bath means your kids have a different place to use during the morning-time routine.
AC Hotel by Marriott Montreal Downtown – You'll find this classic hotel at the edge of Downtown. It borders Old Montreal and is only a few steps from Chinatown, allowing you to explore the two districts from your hotel. Apart from the two options, you can also check Hotel Le Cantlie Suites and L'Appartement Hotel
Family-Friendly Attractions in Downtown Montreal
This international research center is an exciting destination, even for visitors with little interest in architecture. Its main objective is to demonstrate to everyone that architecture is a civic concern and impacts everyday life.
3. Mile End
Mile End is one of the best places to stay in Montreal, especially for families with kids and enthusiastic hipsters. Mile End is mainly accessible, with most attractions just a train, Uber, or bus drive away. The iconic bagel shops Fairmount and St. Viateur are in this district, alongside other elegant parks, restaurants, markets, and more.
Mile End is home to the city's artists and hipsters, bustling with bookstores, galleries, venues, and others. It's also home to the famous local Theatre Rialto, a restored neo-baroque movie theater.
Mile End is also home to William Shatner, famous for his role in the Star Trek franchise as Captain James T.
Where To Stay in Mile End
Mile End is primarily a residential area. Thus, most of the available lodging options in the area are apartments. Check Booking.com for some family-friendly apartments and confirm their availability.
Here are also some hotels to consider.
What To Do in Mile End
There are several places to visit and exciting things to do in Mile End, Montreal. But it's worth noting that most of this district's stops and locations have something to do with food and drink. Here are the top activities and places to consider.
Playtest videogames at the French's massive video game developer located at the heart of Mile End. You can have fun and earn some bucks with every game you play.
Wander through the back alleys, Ruelle Verte in Montreal. It's a strip of the city with green space created to promote a sense of community and limit the effect of motors within the urban setting. There are several such spaces in the Mile End to give you a relaxing feel and help you interact more with nature.
Visit the oldest and most famous bagel shops in Montreal, St-Viateur, and Fairmount, and enjoy some Montreal-style bagels. These authentic bagels have been the city's favorite for decades, with the shops opening 24 hours daily to ensure you get your yummy bite.
Visit the historic Rialto Theatre for exciting stand-up comedy, live music, and more. This Canada's National Historic Site located on Bernard Street and Park Avenue has existed since 1924. The lavish exterior and interior architecture, the red velvet curtains, and other exquisite features make Rialto Theater a perfect spot to spend evenings with your family.
Mile End's Dieu du Ciel is Montreal's best craft brewery, counting over two decades since it opened its doors. Branch in and treat your taste buds to some of the finest glasses of beer inspired by Quebec's legends. The earlier you arrive, the better.
Visit Bernard Street at the northern end of Mile End and enjoy the best of the district's cafes, interact and join people watching, or shop at the unique boutiques.
Be a part of the Mile End Food Tour and show the world that this region has become a favorite for food lovers. This tour stops at six food shops, including St-Viateur bagels.
For an excellent espresso in Montreal, consider Café Olimpico. It's on St-Viateur Street.
4. Plateau Mont-Royal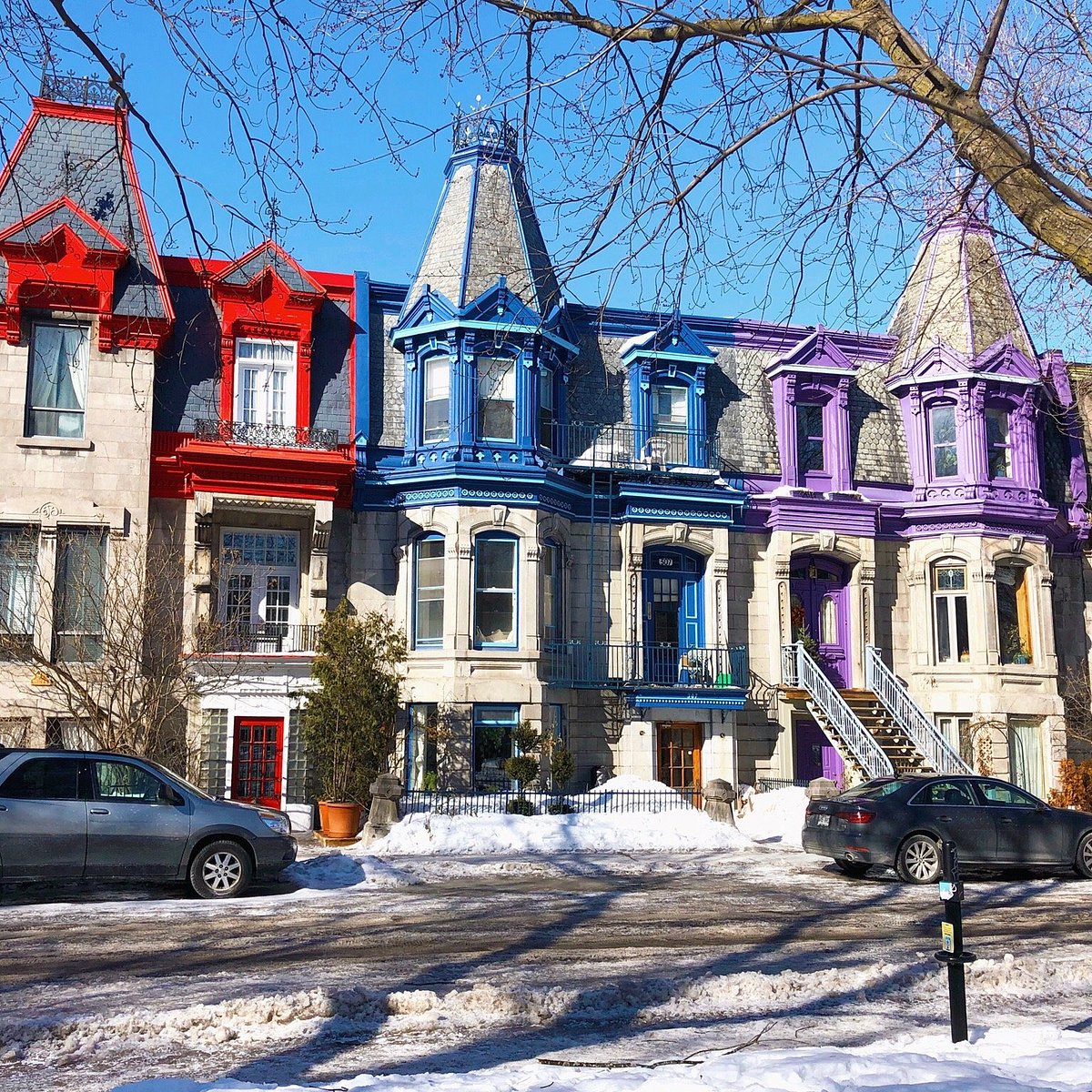 Le Plateau Mont-Royal is among the best places to stay in Montreal. This district has some of the best parks, shopping spots, universities, restaurants, playgrounds, and so much more.
With this region's unique features and attraction sites, Plateau Mont-Royal always has a chain of activities at any time of the year. Most of these attractions will require you to use some form of transit to access them. Thankfully, the region has various options to ensure you get help whenever you need transportation services.
Also, Plateau Mont-Royal boasts some of the best family-friendly hotels. These range from five-star hotels like Hotel de L'ITHQ to budget-friendly options like Hotel Chateau de l'Argoat. All these joints offer something extra to their essential services, including free parking, onsite culinary services, and pet-friendly amenities.
Le Plateau-Mont-Royal also boasts the city's best music, arts, vibrant nightlife, and a food lover's paradise. Take your kids up the mountain and let them enjoy the empty spaces and other activities in Mount Royal Park.
Best Family-Friendly Hotels to Check-In at Plateau Mont-Royal
Attractions and Things To Do in Plateau Mont-Royal
Plateau Mont-Royal enjoys Montreal's best parks, cafes, museums, and more to satisfy the exploring needs of every traveler. Here are some top attractions and things to do in this district.
Experience the district's busiest streets, Boulevard St-Laurent and Rue St-Denis. They host the neighborhood's several shops, restaurants, cafes, and more for you to explore. And if you're a nightlife enthusiast, then St Laurent is a perfect evening getaway for you, stacked with some of the best late-night spots, shops, and more.
Go bike touring Montreal and its restaurants. The five-hour, 12-kilometer bike tour passes through Old Montreal, Little Italy, Mile End, Plateau, Downtown, and Mont Royal Park.
Get to Schwartz Deli, one of the oldest delis in Canada, and a renowned foodies' paradise, especially if you want to eat the famous smoked meat.
Take the children to Mount Royal Park and enjoy nature sports and an impressive city view. For instance, the Tam-Tams is a weekly festival around George-Etienne Cartier Monument that entails dancers, vendors, and drummers.
Take the official Montreal walking Mural Tour, which covers some parts of the district and teaches the reasons behind Montreal's beautiful streets. It usually occurs at Saint Laurent in Plateau Mont-Royal.
Go to the famous La Banquise and treat yourself to a unique poutine from the only vendor in the region. This spot attracts locals and tourists in equal measures, with long queues being a natural part of the buying process.
Take the children to the Ecomusee du Fier Monde museum and give them a chance to thoroughly learn the history of Montreal's working-class population and why grassroots involvement is essential in the city.
5. Hochelaga-Maisonneuve
Hochelaga-Maisonneuve, typically shortened as HoMa by locals, is a perfect neighborhood for all families traveling to Montreal. It boasts several significant attractions, including the Olympic Stadium, plus other forms of nature, museums, parks, etc.
HoMa feels like a thriving urban village with a perfect blend of small, friendly town sensations. It was historically known for being a prosperous industrial community with a 90% francophone working-class neighborhood and candidly displayed a look into the city's francophone history.
Streets bustling with cafes, restaurants, boutiques, local artisans, and a collection of small businesses all contribute to the beautiful district named HoMa. You can always have options for things to do indoors and outdoors in this neighborhood.
The busy Maisonneuve Market, Sainte Catherine Street East, and Promenade Ontario are renowned industrial places you can visit for a fulfilling family stays at HoMa.
HoMa has a lot to offer regarding activities for both kids and adults. The Maisonneuve Park, for instance, provides a spacious 4-season playground. And if you're here for more beauty and scenery, Morgan Park will leave you in awe with its attractive landscaping, water fountain, and bandstand.
Ontario and Sainte Catherine East have become festive outdoor venues every summer, offering entertainment activities for tourists and locals. You can be part of the experience too.
Best Family-Friendly Hotels in Hochelaga-Maisonneuve
Are you looking for the best hotels to book in HoMa? Here are some options to consider.
Places to Visit in HoMa
Here are our top suggestions on attractions to visit in HoMa.
Visit Biodome de Montreal to enjoy the relaxing sounds from the tropical rainforest, hunt for lynx in the maple forest, or interact with the penguins in subpolar regions. The list of what you can do at this attraction is just endless.
Olympic Park, locally known as Parc Olympique, is a perfect place to visit due to its dense architecture and picturesque view of Montreal from the highest tower. You can also exercise at the park's sports center or participate in other activities.
Embark on an exciting, virtual journey to discover the beauty in the starry Montreal sky as interpreted by a skilled astronomy interpreter at the Planetarium Rio Tinto Alcan. It's an excellent destination for all family members, including children.
Take a stroll to the redeveloped area along Rue Ontario Est and visit some of the city's newest cafes to grab a cup of your favorite cappuccino. While here, you can extend your tour into the halls of Maisonneuve Market for some local produce, flower stalls, or wine depots.
6. The Old Port Area
Old Port, locally called Le Vieux Port, is a classic and fantastic destination for families looking for the best places to stay in Montreal. It offers a wide variety of attractions to match the needs of every family, with great sites for the kids to play.
The Old Port area of Montreal is a less-of-a-residential district bustling with family-friendly activities, shops, and restaurants. For instance, you can take your family and spin on the La Grande roue Ferris wheel, go skating at the Old Port's ice rink during winter, or visit the MTL Zipline for more adventure.
And if you want to explore the town's history and culture, the Pointe-a- Callière Archaeology and History Complex is an excellent destination.
Hotels in Old Port Montreal
Hotel Bonaparte – It's a perfect choice for families looking for the best places to stay in Montreal. It's close to most of the city's famous landmarks, including Chinatown (0.4 miles) and Old Port (0.3 miles). The hotel's unique features, including a flat-screen TV in every room, will ensure that you and your children get entertained.
Hotel Gault – This boutique hotel lies in the middle of Old Montreal, just a few meters from the convention center and Downtown. It stands on a historic property built in 1871. With its minimalist design, Hotel Gault creates a perfect blend between old-world luxury and the comfort of a contemporary style.
Hotel Le Dauphin Montreal Centre-Ville – This independent boutique hotel boasts an incredible location with most attractions just a few steps away. It serves breakfast to all guests, and the free WI-FI is ready to connect you to the outside world daily.
Attractions to Visit While Staying in Old Port Area
There are several attractions to visit and things to do while staying in the Old Port of Montreal. Depending on your interests, you may want to see the parks, clubs and bars, restaurants, art galleries, spars, etc. Here are the top choices.
Visit Muse Marc Fortin museum to view and explore the works of Marc-Aurèle Fortin, the mind behind Quebec landscape paintings, including watercolors. The museum also contains a collection of temporary displays from other native painters.
The Bota Bota spa-sur-l'eau, located in the Old Port, provides the healing effects of a spa while lulling you with the natural rushing of the St Lawrence River. Visit this mysterious floating spa and enjoy the relaxing and refreshing features of the water circuit. Bota Bota has five decks with various spa installations, a eucalyptus steam bath, four saunas, relaxation baths, and whirlpool baths, among other relaxation amenities.
Go hiking and biking on the Lieu Historique National du Canal-de-Lachine canal. Initially used as a transportation means, this canal has transformed into a recreation region with excellent biking and hiking trails.
The Great Trail, approximately 18,000 kilometers of frivolous paths and trails across Canadian provinces, can also be a great leisure place.
7. Little Italy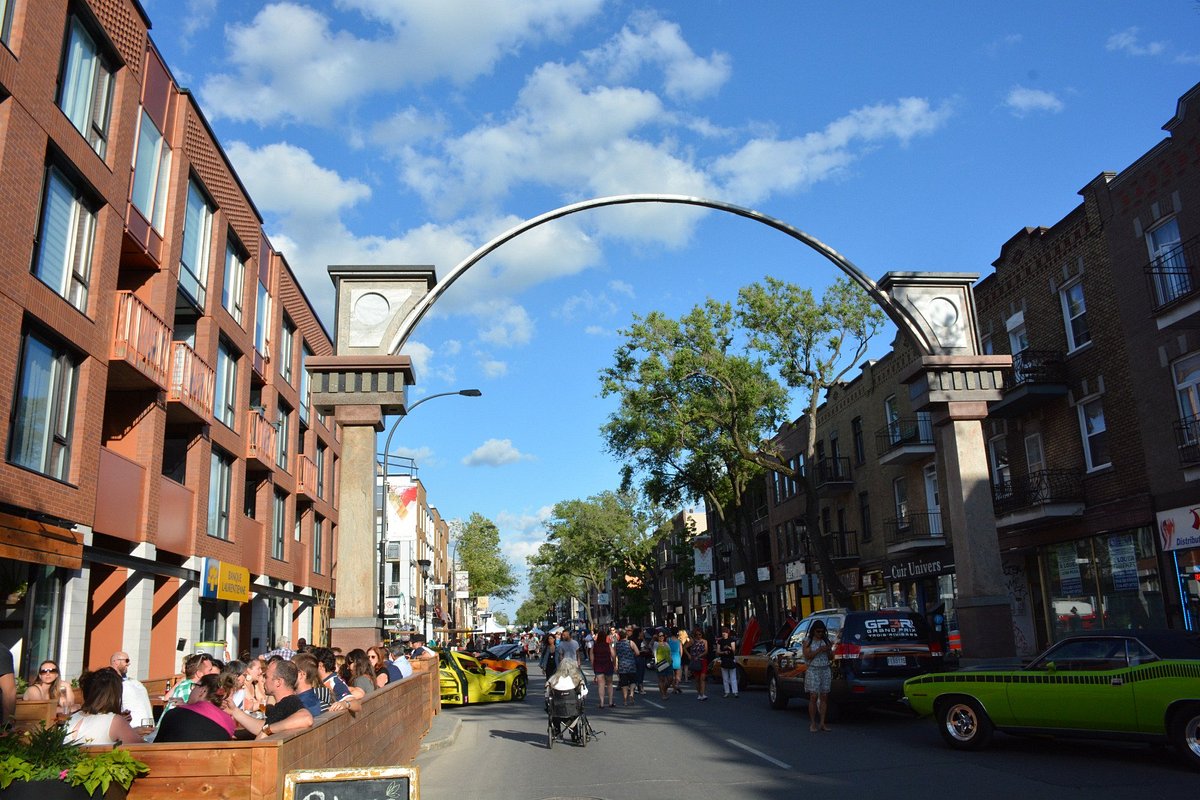 Little Italy is an excellent destination for families interested in Italian lifestyles and cuisines. It's a vibrant community with Italian roots dating back to the 17th century and is home to numerous Italian eateries and excellent Southern fried chicken.
Where To Stay With Family in Little Italy
These hotels offer more accessibility and have the features to accommodate the needs of families who are considering staying in Little Italy.
Chambres EL MEDITERRANEO Rooms – This hotel has excellent features and services to make your stay at the location more effortless. It's only a few miles from IGA stadium and Berri Uqam Metro Station, increasing your access to the city's attractions.
Lofts du Parc LaHaie – The hotel has comfy rooms, offers free WI-FI, and has an exciting terrace. It's strategically located near Place des Arts and Percival Molson Memorial Stadium to open your attraction options.
Sofitel Montreal Golden Mile – This hotel is an ideal choice for most business travelers and art enthusiasts due to its location. Check out its 17 suites with minimalist designs, soft beds, and elegant, stylish rooms.
Attractions in Little Italy
Little Italy has some of the best attractions for families visiting Montreal. Here are some options.
Visit Rosemont-La Petite-Patrie for exciting exposure to the city's true Italian flare and excellent bars. It also hosts the Jean-Talon Market, North America's most prominent public market.
Visit the Nostra Madonna Della Difesa church and see why it ranks as one of the city's chief landmarks.
Final Thoughts
Montreal is an exciting place to visit with your family and kids. It's generally safe and has some of the best attractions and activities to do to accommodate the needs of everyone.
This comprehensive guide has highlighted the top neighborhoods and best places to stay in Montreal. We hope this helps you make the right destination choice. Check out our website if you need more family travel and vacation guidance.
More about our TFVG Author